This holiday season, give the gift of white-glove, hassle-free worldwide shipping to your jet setting friends & family on everything from suitcases and golf bags, to skis, strollers, bicycles and more.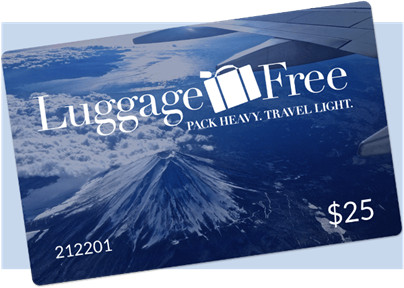 Luggage Free offers gift cards for any amount over $25.00 – available on the site here. The service ensures that your bags will arrive to your destination safely, well before you do; here a few quick facts:
· Luggage Free allows you to ship your luggage, door to door, and track it every step of its journey.
· Luggage Free is perfect for families, and adventurous travelers as you can ship golf clubs, skis, snowboards, bikes and more.
· On-time delivery is guaranteed, allowing you the option to avoid unnecessary aggravation, save time, and protect your possessions.
The NVIDIA Shield TV is a brilliant tech gift for Christmas, offering a transformative TV experience, with hundreds of apps and games, plus built in Google Assistant.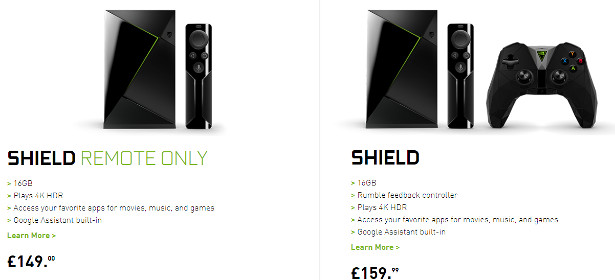 There are two models of SHIELD to choose from:
SHIELD TV, £179.99 – Ideal for the streamer in your life, comes bundled with a SHIELD remote
SHIELD TV, Gaming Edition, £189.99 – Ideal for the gamer in your life, comes bundled with a SHIELD game controller and SHIELD remote
It's the best Christmas tech gift for everyone on your list:
The Entertainment Lover: SHIELD now delivers the most 4K entertainment of any streaming media player and is the portal to all the entertainment they'll ever need. Netflix and Amazon Video in stunning 4K HDR, plus YouTube, VUDU, Google Play Movies & TV, FandangoNOW and more, in up to 4K
The Gamer: SHIELD now supports hundreds of AAA games, including the hottest titles like Fortnite, Assassin's Creed Odyssey, Shadow of the Tomb Raider, and NBA2K1 — all via the GeForce NOW beta service that landed on SHIELD a few months ago. The free cloud streaming service turns SHIELD into a GeForce-powered gaming rig and hosts hundreds of supported titles and saves and cross-play on both Mac and PC laptops and desktops, gamers can pick up a game from wherever they left off
The Smart Home Aficionado: The same Google Assistant available on Android phones, iPhones, speakers and more will now provide visually enhanced answers on the TV. SHIELD is also the only streaming player that is a SmartThings home hub. Additionally, Amazon Echo Dot now works with NVIDIA SHIELD
ALL WRAPPED UP!
With Wool Couture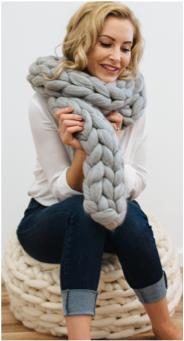 Delilah Scarf Arm Knitting Kit – £49.99
As the cold weather has well and truly arrived, knit your way to warmth with a Wool Couture scarf.
Over two metres long, available in 36 stunning colours and knitted on your own arms, the Delilah Scarf made from luxuriously soft Merino yarn looks great on the school run or dressed up for a night out!
And, if you fancy a little less chunky or trying your hand at crocheting, then check out one of the other Wool Couture kits online – there is something for everyone.
www.woolcouturecompany.com
Oh Run All Ye Faithful: How much exercise you need to burn off Christmas calories
STOP! Before you guzzle that extra piece of Christmas cake, see just what it will take to burn off Britain's favourite festive feast.

Everyone likes to indulge on December 25, whether it's shovelling down an entire box of Celebrations or pinching seconds of those perfectly crispy roast potatoes.
With the average family member consuming a colossal 5,250 calories on the big day – three times the recommended daily allowance – including Christmas dinner, alcohol and snacks, that's a whole lot of exercise needed to burn it off.
One snack-sized slice of M&S Christmas cake racks up a staggering 216 calories, the equivalent of 40 minutes' high-energy dancing or 52 minutes of snowball fighting for a person weighing in at 10 stone.
Christmas Day calories include three slices of turkey (90 cals), four roast potatoes (600 cals) and six pigs in blankets alone (390) – that's already 1,080 before you've added the gravy, vegetables or stuffing, let alone pudding!
Even the lowest calorific desert, the classic cheese board, will add an extra 450 calories.
One bottle of prosecco comes in at 496 calories. Add to that some afternoon snacks of two mince pies (582 cals) four pints of lager (720 cals) and 10 Cadbury's Heroes (510) and you're well on your way to the belly-busting bumper amount, according to the research conducted by www.Christmas.co.uk.
Nutritionist at dnaplan.co.uk, Kate Llewellyn-Waters, said: "To burn off Christmas Day calories alone, you need to look at doing some serious exercise. In fact, it would require you to run two MARATHONS to burn these calories off, as the average marathon runner tends to burn approximately 2,600 calories over the 26 miles!
"For those gym bunnies, it will take you around nine hours of gym training- and that's assuming you burn around 550-580 calories an hour whilst working out!"
Dan Brown, owner of Christmas.co.uk, said: "Everyone wants to enjoy Christmas but maintaining a little discipline makes it worthwhile when we consider the amount of exercise
needed to burn it all off."
According to a study released by the British Medical Journal this week, regular weigh-in sessions at home and following simple tips to curb excess eating and drinking can prevent people from piling on the pounds at Christmas.