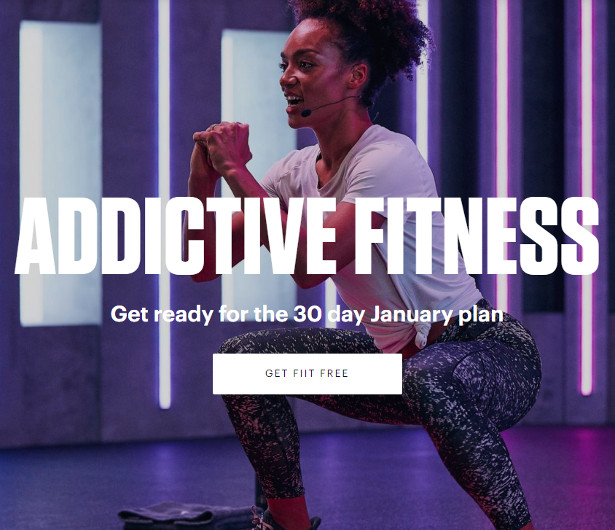 Fiit is the UK's first form of interactive fitness that enables you to choose from a variety of specialist classes – from HIIT to Hatha – taught by the UK's leading Personal Trainers with the added convenience of working out from the comfort of your own living room, hotel room or even office. Fiit is a perfect entry point for those wishing to access fitness in a non traditional gym setting and is is especially perfect for those who are time short but want to get that quick HIIT in!
www.fiit.tv
Though Fiit can be used anytime, anywhere, the ultimate experience is on the TV. Coined as the Netflix of Fitness, the Fiit apps casts to the TV in the same way you would watch Netflix. It comes with a chest strap embedded with an accelerometer allowing members to see real-time performance metrics such as reps, calories, heart rate live on the dashboard, helping members push themselves harder each session. Think of it as a pocket sized PT!
One in five people who suffer from back pain have given up their job or reduced their hours because of their condition.
Another fifth have been forced to give up a favourite past-time such as sport, according to a new survey by Medserena Upright Open MRI Centres https://www.trulyopenmri.com/
Over half of those polled (52%) said their back pain troubled them at least several times a month, with 56% describing it as either somewhat or very severe. One in seven suffer every day.
And nearly half (48%) said their problems had been going on for more than five years.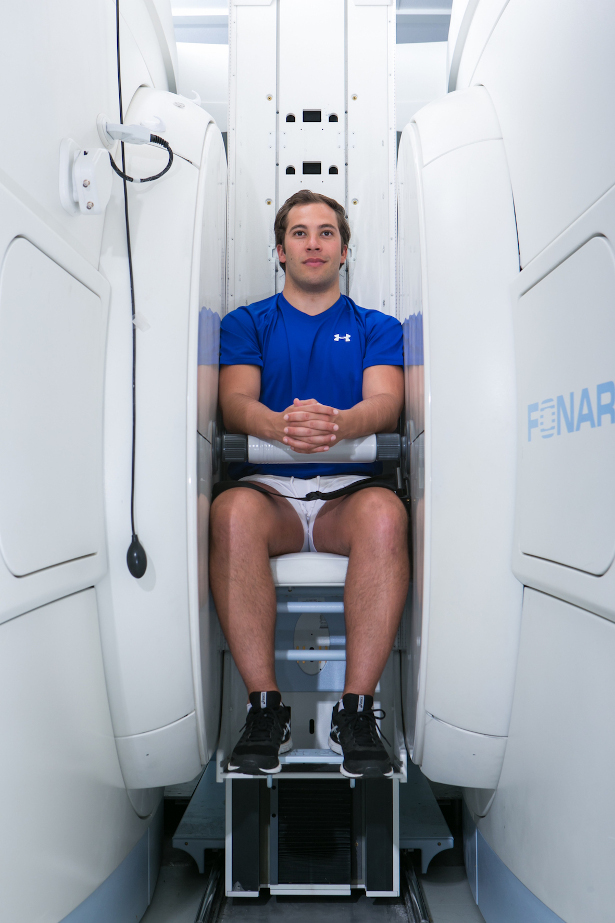 An estimated 2.5 million people experience back pain every day in the UK, whilst treating it costs the NHS more than £1 billion a year*
The new poll for Medserena Upright Open MRI Centres found that, contrary to popular belief, back pain is just as common amongst younger age groups as the elderly.
Whereas 61% of people aged over 55 had back pain at least once a month, the figure for 18-24 year olds was even higher at 71%.
And surprisingly, those in higher managerial jobs suffer more from back pain than manual workers.
Nearly two thirds (63%) of top professionals experience pain at least once a month, compared with around 53% of manual workers – although skilled and semi-skilled workers are more likely to say their condition was caused by lifting heavy loads.
Management, on the other hand, attribute their back pain to bad posture over time – and take more days off sick for this reason than any other type of employee.
Yet despite the prevalence of back pain, the poll found that over a third (34%) of those affected hadn't sought advice from a medical professional – albeit the likelihood of consulting a GP or specialist increases steadily with age.
Only a fifth (19%) had undertaken an MRI scan, with just under a quarter (24%) having an X Ray.
Men were significantly more likely to have a scan or other test than women.
"Interestingly, our survey showed that 17% of people with back pain also suffer from claustrophobia", comments Juliana Hyka, Radiology Manager of Medserena, "with women more prone to it than men.
"Yet only 5% said they had been offered an upright open MRI scan for diagnosis.
"Not surprisingly, 46% said they would prefer to stand up or sit down in a scanner which is open at the front – compared to just 19% who would opt for lying down in an enclosed tunnel".
Medication was the most popular form of treatment for back pain, taken by 47% of respondents.
A third had been treated by a practitioner such as an osteopath or physiotherapist, whilst a quarter had taken to their bed for rest. However, 27% hadn't bothered with treatment at all, opting to grin and bear it.
Just 14% of top professionals said they had received no treatment, whereas the figure for semi-skilled or unskilled manual workers was 36% (not even painkillers).
The Medserena Centres in London and Manchester offer upright, open MRI scans which are very different to the conventional 'tunnel'.
The scans are carried out in a natural weight-bearing position. You can stand up, sit down, flex your neck and be moved into different postures – so the scan is carried out in exactly the position that pain is experienced. In many cases, this provides a more conclusive diagnosis of back pain than traditional MRIs that are performed lying down.
The open structure is ideal for anyone suffering from claustrophobia and also accommodates very large patients – up to 35 stone – more easily than the tunnel type.
Medserena surveyed 2000 people who had experienced back pain in the past 12 months. The research was carried out between 10-18 September 2018 by OnePoll.
* Source: National Institute for Health and Care Excellence (NICE)
For further information on how an MRI scan can help your back pain, visit: https://www.back-pain-mri.com/ or https://www.fear-of-mri.com/

At this busy time of the year… Christmas. Retaining Super High Mental Processing & Physical Capabilities Is Essential, try www.formnutrition.com for Boost Nootropics Compounds & Performance Protein!

INSTAGRAM | TWITTER | FACEBOOK
Please see press release attached with information on Performance Protein and Boost.
If you need any further details please check the links below:
Perfomance Protein:
See more at :-
formnutrition.com/plant-based-nutrition/form-performance-plant-based-vegan-protein/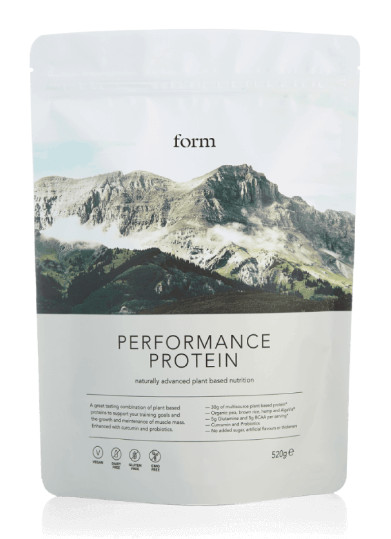 Boost:
See more at :-
formnutrition.com/plant-based-nutrition/form-boost-nootropic/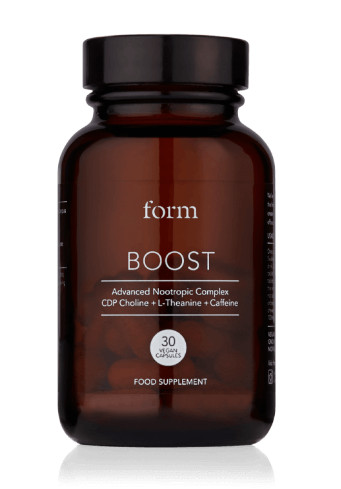 "We started with a simple belief that we can realise the greatest version of ourselves while being mindful of others. This permeates through everything we do, from careful selection of plant based ingredients through to our commitment that with every order placed Form gives a meal to someone in need via the Family Feeding Fund at Bansang Hospital in The Gambia."
FORM's range of protein blends have been formulated under the watchful eye of Head of Nutrition, Dr. Adam Collins. A highly qualified nutritionist with over 20 years of experience, Dr. Collins is also Director of the MSc and BSc Nutrition courses at the University of Surrey and holds an MSc in Nutrition & Metabolism and a PhD focusing on energy expenditure and body composition. His current areas of research include Intermittent Fasting and nutrient timing. Our innovative protein blend comprises organic pea protein with brown rice, hemp and AlgaVia® whole algae protein to deliver a complete amino acid profile protein without the need for animal products. By providing sufficient amounts of all amino acids, and especially the key 9 'essential' amino acids which cannot be synthesised by the body, our protein blend ensures optimal muscle growth and repair plus sustained energy throughout the day. Our products are free from thickeners, artificial flavours, soya, gluten and sugar. They are vegan, Halal and Kosher. Combining the latest scientific research with carefully crafted flavours our innovative range supports your peak performance and a great cause. Whether you are looking for a performance boost, muscle growth or cognitive support, Form has a solution for you.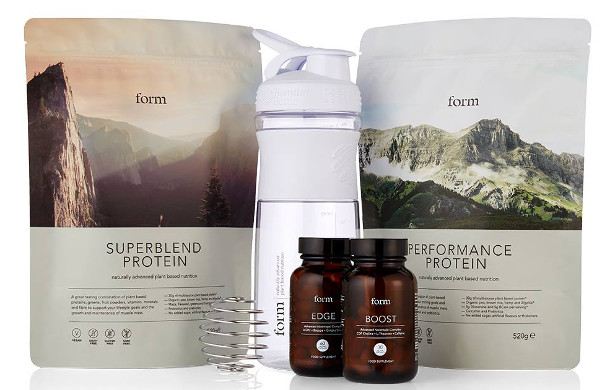 SUPERBLEND PROTEIN
Superblend redefines the protein shake. Combining 20g of plant based protein with greens and superfoods, it helps you meet your daily nutrient needs in one easy shake that tastes amazing, even with just water. Available in Chocolate Salted Caramel and Vanilla flavours — £24 for 520g
PERFORMANCE PROTEIN
Performance is the perfect post workout shake. Formulated with 30g of plant based protein and Curcumin C3, it helps you build muscle, recover and meet your training goals quicker in one easy shake that tastes amazing, even with just water. Available in Chocolate Peanut and Vanilla flavours — £24 for 520g
PUREBLEND PROTEIN
Performance is the perfect post workout shake. Formulated with 30g of plant based protein and Curcumin C3, it helps you build muscle, recover and meet your training goals quicker in one easy shake that tastes amazing, even with just water. Unflavoured — £24 for 520g
BOOST NOOTROPIC Whether it's a presentation at work, a big workout or a long day with the children, Boost provides that extra nudge to get in the zone just when you need it. It's you, improved. £19 for 30 capsules
EDGE NOOTROPIC
Your cognitive enhancer for daily use, combines high strength herbal extracts with potent nootropics and B Vitamins to help make every day your best. It's you, improved. £19 for 60 capsules
ZZZZs NOOTROPIC
ZZZZs naturally supports a regenerative sleep. Combining 5HTP with calming amino acids and the dietary minerals Magnesium and Zinc, ZZZZs supports a good nights sleep, naturally. £19 for 30 capsules"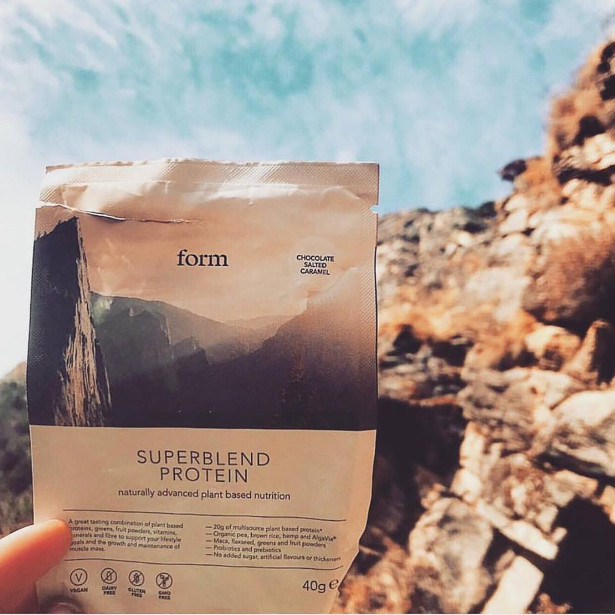 The UK's first high protein vegan chocolate buttons in four delicious flavours – original, orange, mint and honeycomb.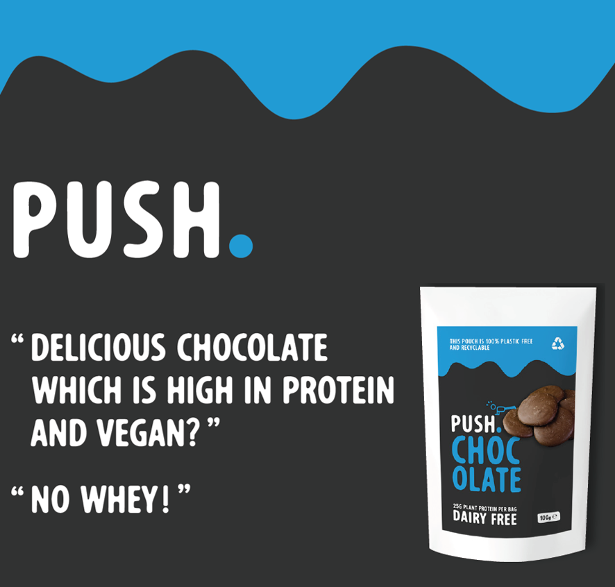 FACEBOOK | TWITTER | INSTAGRAM
The UK's first high protein vegan chocolate buttons in four delicious flavours – original, orange, mint and honeycomb.
High protein, vegan chocolate buttons start up called Push Chocolate (www.pushchocolate.com)  is an on-the-go product aimed for busy, fitness focused and / or vegan consumers looking for a healthier snack. Push Chocolate launched in September 2018.
Push Chocolate makes high protein, vegan chocolate buttons, available in four flavours – original, orange, mint and honeycomb, using only natural ingredients and has 50% less sugar than other mainstream chocolate buttons.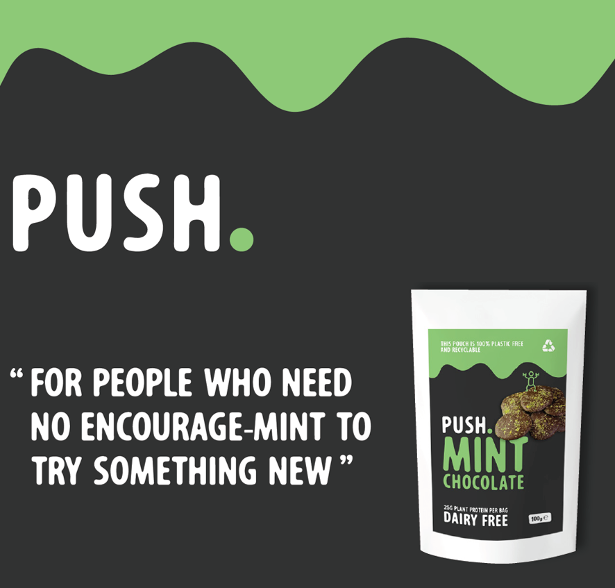 Push Chocolate is made from natural pea and rice proteins, which when combined in the right quantities, creates a whole protein, such as whey,
without the whey side effects some consumers get or unable to have.
The chocolate is dairy, gluten, soya, nut and palm oil free and is available in 40g and 100g pouches. The 40g pouch is priced at £2.49 and the 100g
pouch is priced at £4.99. They make perfect stocking fillers and are available to buy on the Push Chocolate website www.pushchocolate.com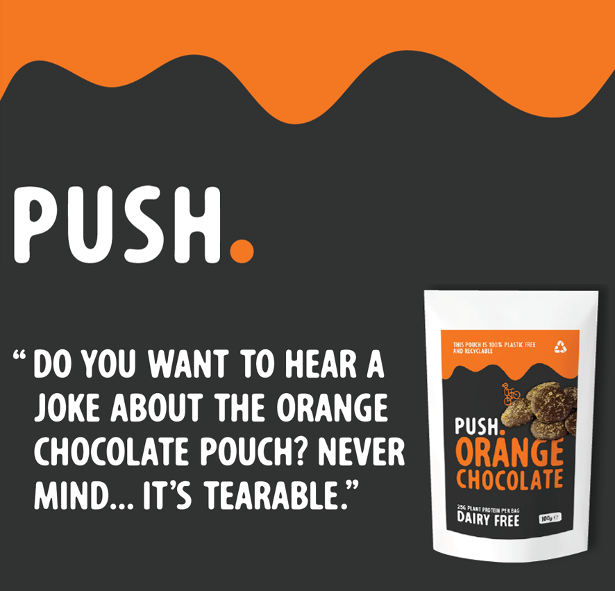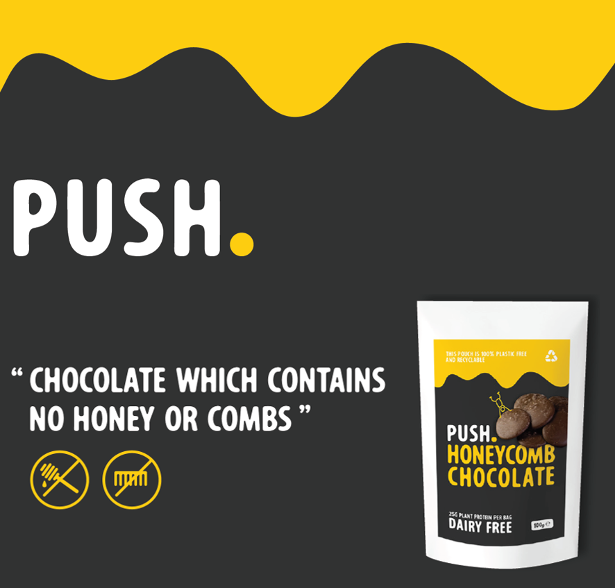 OppoSuits and Nintendo level up the Christmas outfit game with a new Super Mario™ suit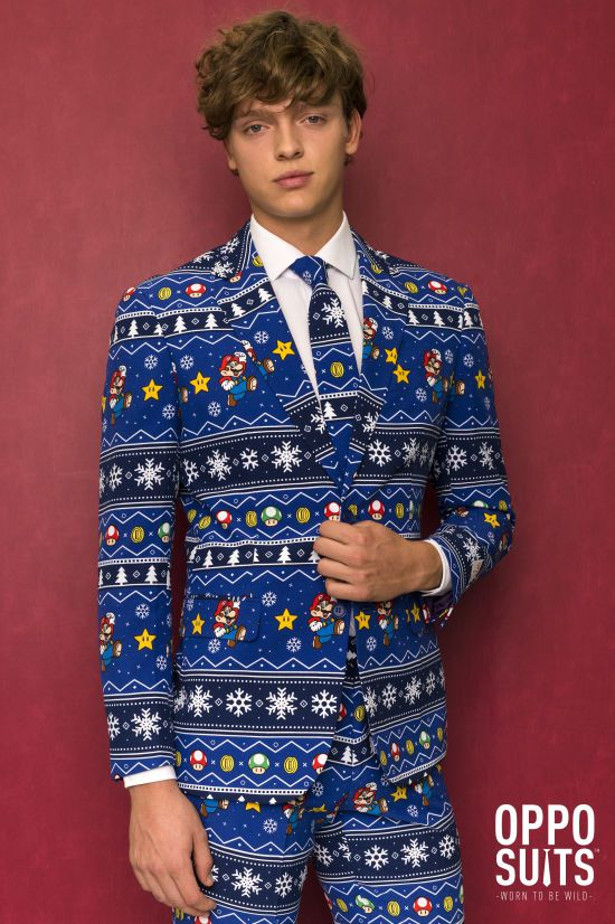 It's that time of the year again, where all of us are on the hunt for the perfect Christmas present and outfit. Novelty clothing brand OppoSuits & video game giant Nintendo have come to the rescue, with a stylish cult classic's ode sure to make any man stand out at this year's holiday celebrations. The suit is now exclusively available at www.opposuits.co.uk for £74,95
Ho, ho, ho – Merry Mario
The legendary video game that got most of us hooked once upon a time, is creatively translated into a wintry, dark blue 'Merry Mario' suit with an all over print featuring Mario himself, golden coins, mushrooms, snowflakes and Christmas trees. The outfit, consisting of pants, a blazer and a tie, is a unique reply to traditional formal wear and will most likely find its way into the hearts and wish lists of many fans this holiday season.
Geek Couture
The Mario suit is the newest addition to OppoSuits' best-selling, 'geeky' comic and video games collection, which already consists of official PAC-MAN™ and Tetris™ suits, as well as Star Wars™ and Marvel™ themed suits. The collection will continue to expand; new styles, including a second Nintendo collaboration, are already on the agenda for 2019.
Licensing partnerships as competitive strategy
Partnerships with iconic licensors play a key role in the competitive strategy of OppoSuits, pioneer and market leader in the fun formal wear industry, explains Guus, CEO and co-founder: "The landscape has changed a lot in the last years, with copycats popping up left and right. Being able to work with huge iconic brands like Disney, Warner Brothers and now also Nintendo, is something that really sets us apart from other players and enables us to offer truly unique products to fans all over the worlds."
About OppoSuits
OppoSuits started out as an idea while traveling through Southeast Asia. Since that moment, the concept 'formal wear with a fun twist' was born and grew into a successful adventure. The Dutch clothing company offers attire for men, women and boys, which is being sold around the world via OppoSuits' own online channels and local costume stores and famous international retailers like Macy's, Selfridges and Kohl's. Besides their own designs, the company collaborates with big brands like Marvel, Star Wars and Nintendo to create exclusive products. In just six years, OppoSuits has set up a range of over 100 styles. The multinational now has over 50 employees, working from offices in The Netherlands and New York City.
This compliments the OppoSuits Christmas selection, examples below!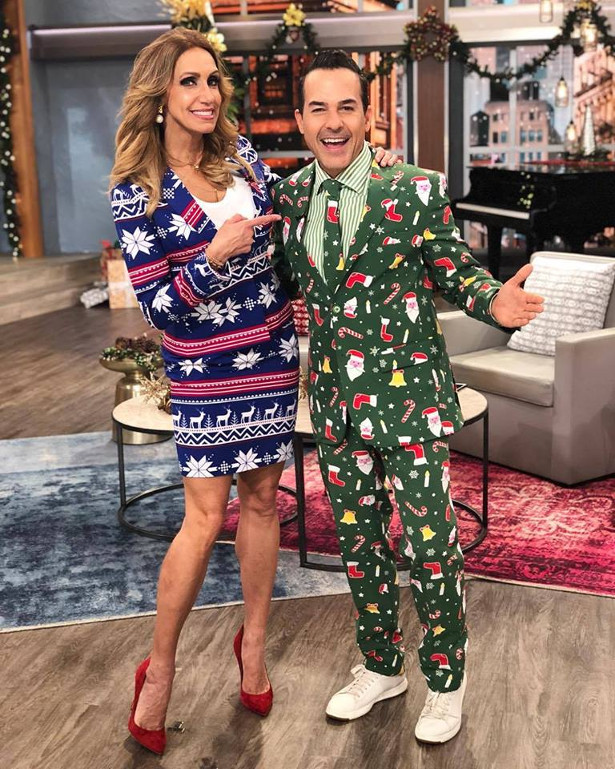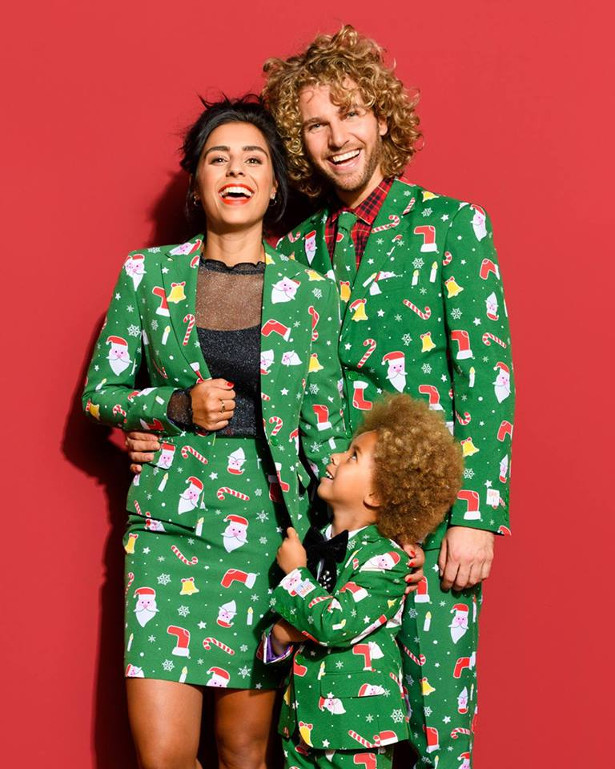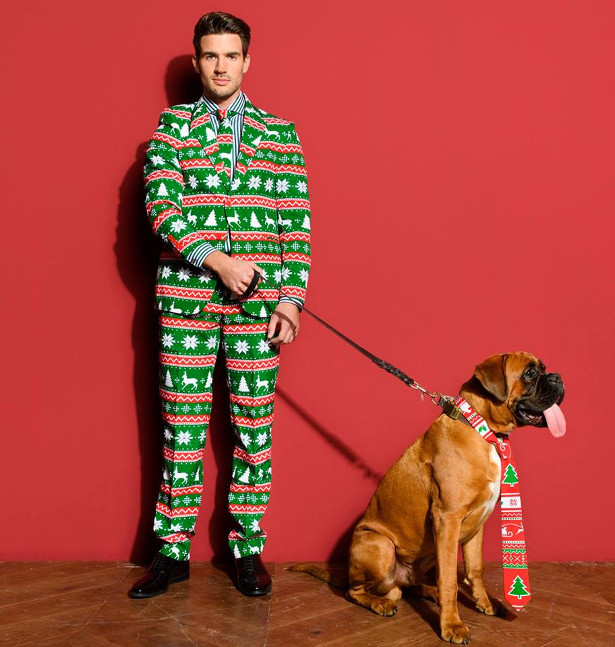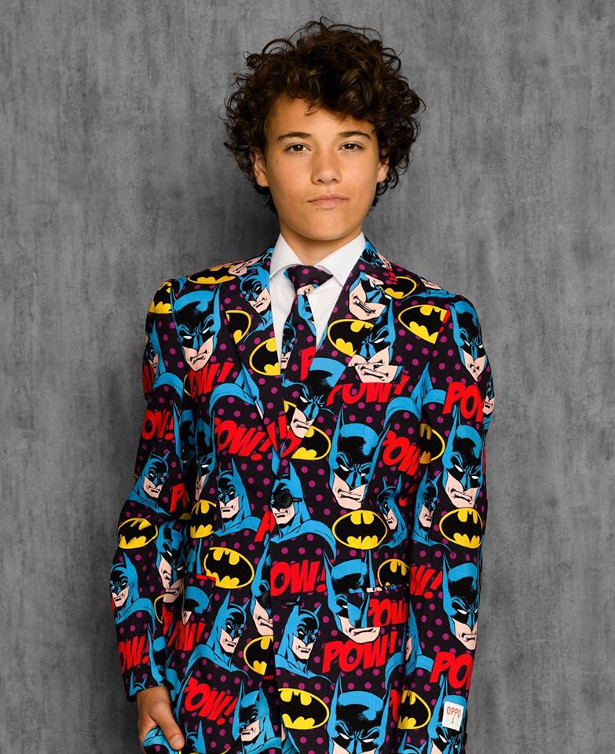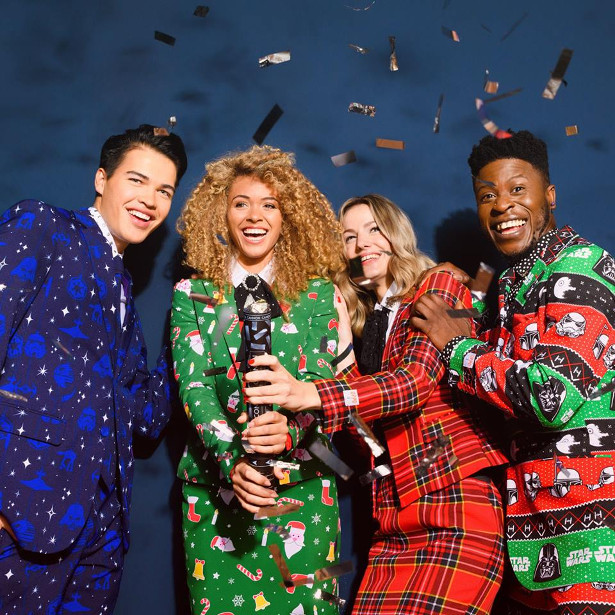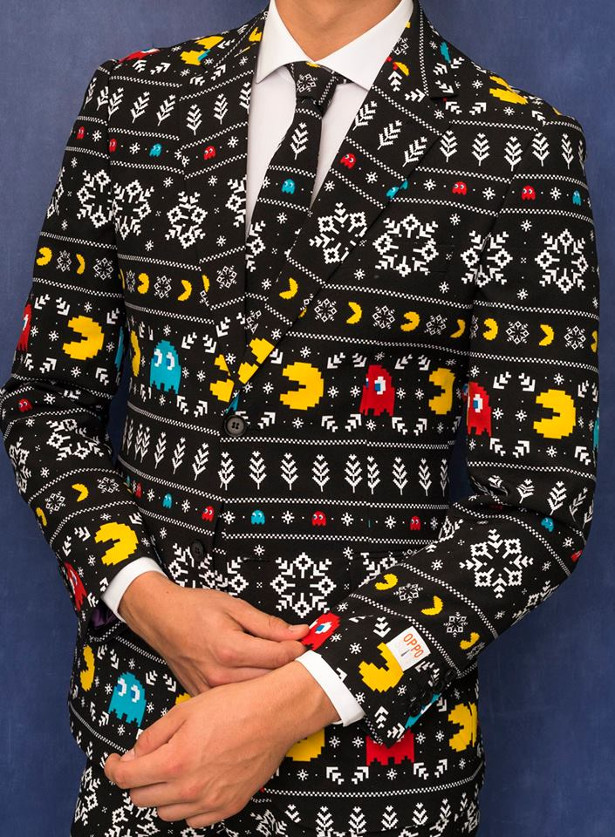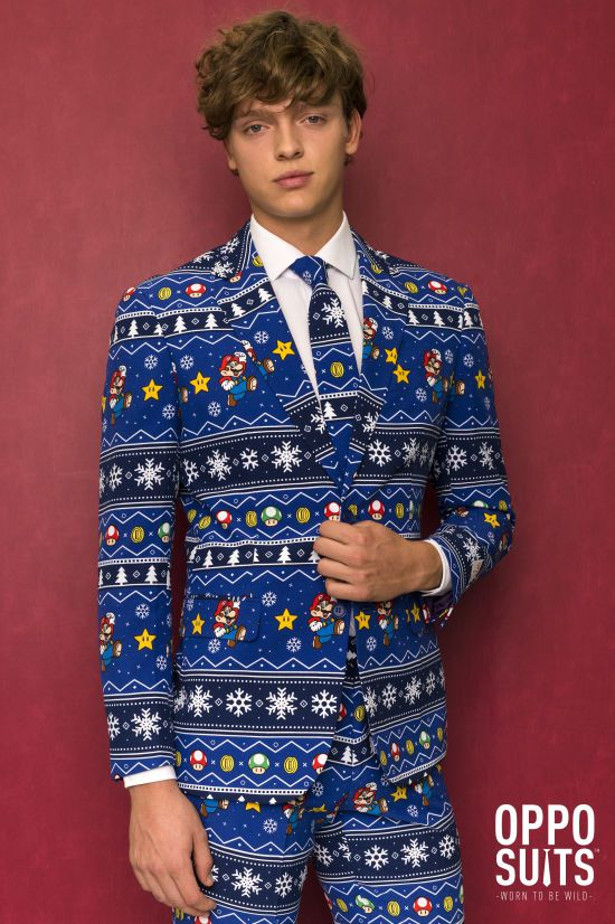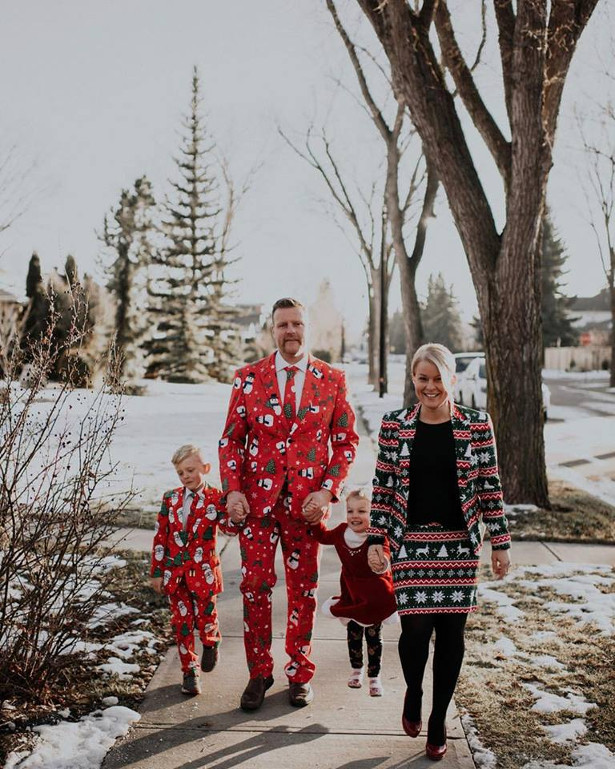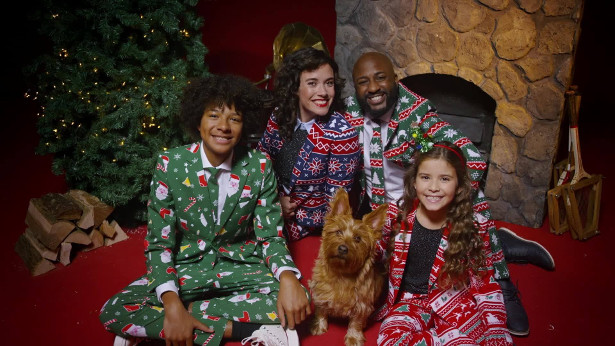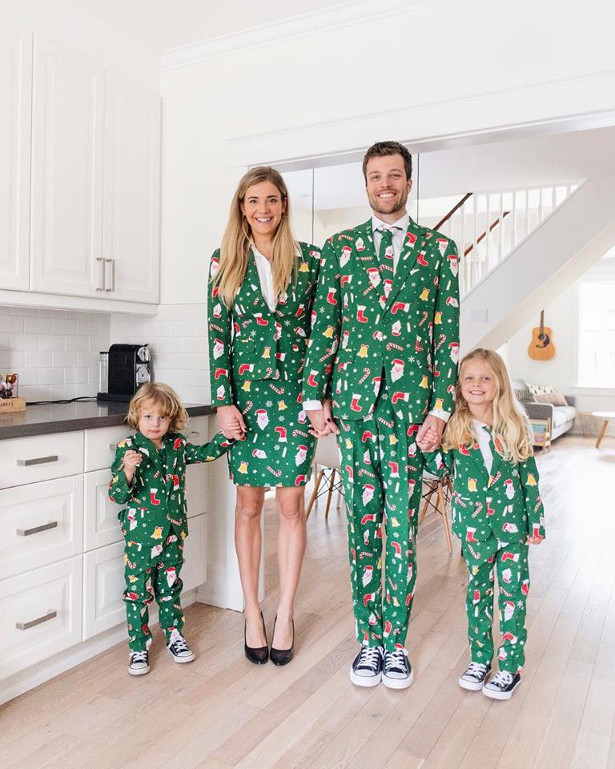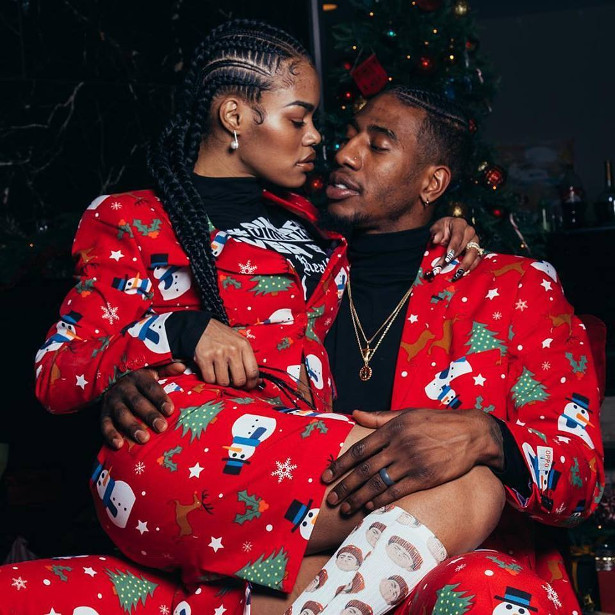 www.thesaltbox.com.au
 Zechstein Magnesium Sports Pack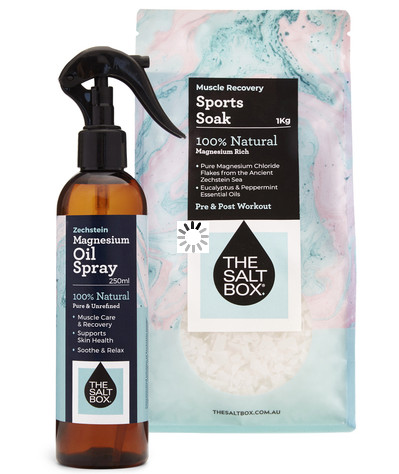 Magnesium is an essential mineral for overall health and wellbeing. The Magnesium Chloride in this Sports Pack is sourced from the Ancient Zechstein Sea which is known for its purity and quality, ensuring you the best natural product.Our Magnesium Chloride is 100% natural, pure and unrefined.
Magnesium is an important part of a balanced diet however, many of us have lower levels that necessary. Absorbing the mineral transdermally (through the skin) is a great way to directly benefit from its soothing properties. Perfect for pre and post workout recovery!
This pack includes spray for on the go, and bath flakes for relaxing in at the end of the day.
Sports Bath Soak 1kg
An invigorating blend of pure Magnesium Chloride Flakes from the Ancient Zechstein Sea, and 100% natural Essential Oils – perfect for use pre or post workout.
Magnesium Flakes sou rced from the Ancient Zechstein Sea are known for their purity and quality
Magnesium Chloride Flakes help to restore energy levels.
Enjoy the refreshing blend of Eucalyptus and Peppermint Essential Oils
How to use our Bath Soak?
Add 2 to 4 cups to a warm (not hot) bath and soak for 15 to 20 minutes
Magnesium Oil Spray 250ml
Magnesium is an important part of a balanced diet, however absorbing the mineral transdermally (through the skin) is a great way to directly benefit from its soothing properties. Our Magnesium Chloride Flakes are 100% natural, pure and unrefined.
Keep it by your bed or in your bathroom and use as part of your daily routine. Sports people use the spray to aid in muscle recovery after a hard training day or event. Massage the oil in and feel the difference!
Regular use will help you:
Revitalise and relax
Prepare for sleep
Soothe muscles and joints
Make skin feel radiant
Feel Energised
How to use our Magnesium Spray?
100mg elemental magnesium per 1mL / approx 4 sprays
May be purchased for $49.99 from :
www.thesaltbox.com.au (https://www.thesaltbox.com.au/zechstein-magnesium-sports-pack)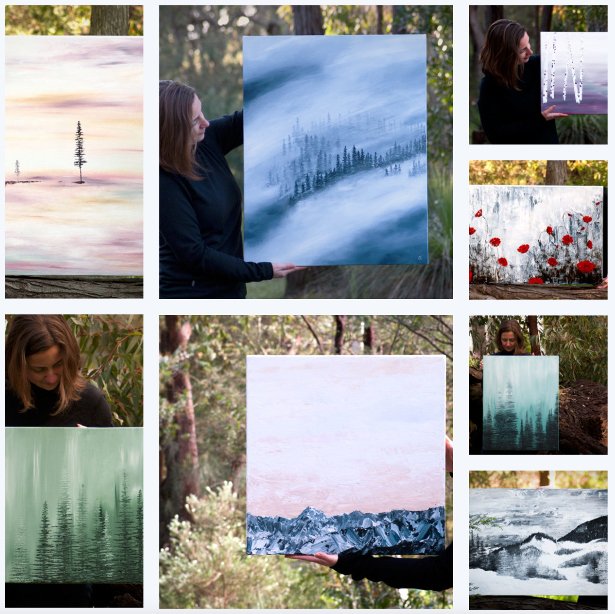 This distinctive gift is for the outdoorsy men and women in our lives – paintings that capture the cool mountain air, the fresh smell of the alpine and the wind rustling through the leaves.
They remind us of the amazing sensations that infuses body and mind when we immerse ourselves in nature, and they allow us to escape into them when yearning for our next hike or snow adventure.
A painter, hiker and ski bunny, I use palette knives and acrylics to add texture and depth to create pillows of fresh powder, jagged mountain peaks and the bristles of towering pines. Clients can choose from the existing collection online or commission a special painting based on the beautiful memory they want to bring to life.
Paintings are shipped worldwide and can be viewed on www.rebeccacollett.com.
Men are notoriously difficult to buy for at Christmas time, but a local cycling-inspired clothing business, Cycology, has changed that perception by offering some great ways to solve the dilemma.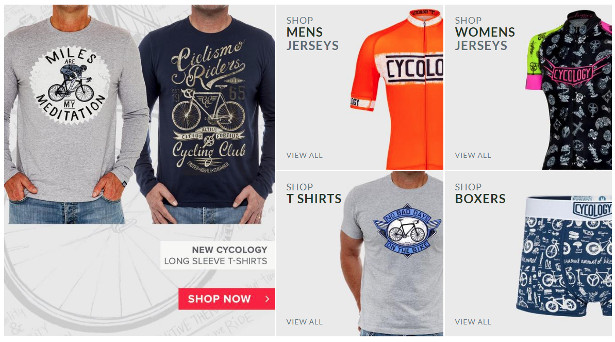 According to Michael Tomchin, co-founder of Cycology, t-shirts are the category within our range that shoppers really target at this time of year. The "something special" ingredient is found in the unique and totally original artwork, all hand drawn or painted by the other co-founder Sarina Tomchin.
Cycology was started in late 2012 as an outlet for Sarina's art and design talent, inspired by her passion for cycling. In 2013 digital-marketing guru Dean Rushton became a part-owner and thereafter, Cycology's business doubled each year. Last year the business achieved over 50,000 sales worldwide.
The home-grown business now sells its bespoke cycling t-shirts via its own websites to over 80 countries worldwide, with orders fulfilled via logistics warehouses in Australia, UK and USA. Sarina continually creates new designs that adorn the extensive product range that cyclists across the globe are drawn to, whether they are on or off their bikes.
https://www.cycologygear.com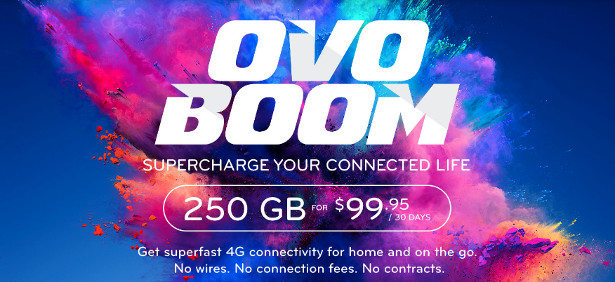 If you're nervous about giving your child their first mobile phone, OVO is for you. OVO offers the only prepaid mobile phone plans that come with a free subscription to Family Zone, designed to protect tweens and teens from cyber dangers and give their parents peace of mind. Plans bundling Family Zone, which normally retails for $60 a year, start from $9.95 per month and are all prepaid – so no lock-in contracts or extra fees. ovo.com.au
OVOBoom PERSONAL – MOBILE – 
If you're burning mobile data faster than you can recharge it, you need the new OVOBoom. It's offering huge prepaid mobile broadband data plans of 50GB for less than $50, up to the massive 250GB which is currently available for $99.95 per 30 days. Plug OVOBoom into a pocked-sized portable modem or sim-enabled tablet to create your own personal wifi hotspot that travels with you to supercharge your connected life. ovo.com.au
Everyone needs to relax every once in a while.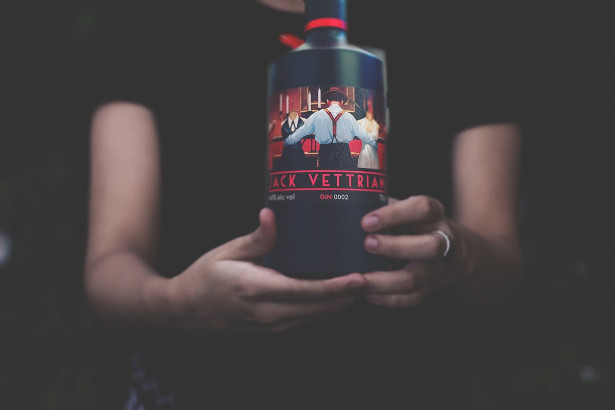 Whether it be after an intense work out, spending hours in front of the computer or a challenging outdoor adventure, you feel you've earned something just for you. You deserve something special, something worthy of your achievement.
You get a glass and pour a smooth refreshing Jack Vettriano Gin & Tonic. Relax back and appreciate the timeless art and the quality that life can bring to those with passion and commitment.
Jack Vettriano Gin. For those who appreciate the finer things in life.
44% Ultra Premium British Gin featuring the work of Britian's best selling artist Jack Vettriano. Strictly limited to 2500 bottles per painting. Four paintings with 100 of each personally signed by Jack.
Limited editions £60
Signed editions £135
Available from www.commercialspirits.com
Philips Hue
Whether it's 'for the gamer, 'for the techie' or simply 'for her/him,' Philips Hue connected lighting range is simple to set-up for even the newest smart home fan and provides a memorable gift that will impress family and friends alike!
Hue is a leading personal, wireless and smart lighting system, combining brilliant and energy-efficient LED light with intuitive technology. It will forever change the way you control and experience light. Simply screw the Hue bulbs into your existing fittings, download the app, set up the bridge and follow the instructions to set brightness, create times, change colours, sync with your TV, email, social channels… it can easily fit in to any smart home set up and syncs with both Google Home & Amazon Alexa.
Hue Play – for the gamer
Hue play for TV experienceHue family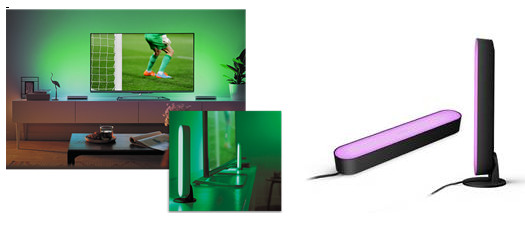 Philips Hue Play is elegant and flexible and allows you to choose from 16 million colours! Simply integrate it into your home and create special lighting effects. You can use it to create a TV backlight feature, create the perfect ambience for a relaxed evening or dive even deeper into your games with synchronized lighting effects using Hue Sync. Simply connect Philips Hue Play with the Hue Bridge – your control panel for all Hue lamps and experience how your home always shines in the right light for you.
Available from Amazon, John Lewis and Argos – RRP 64.99
Hue Adore Bathroom – for the tech lover
For those who already have Hue in the home, feel energized and relaxed for those sleepy, dark winter mornings with the Hue bathroom range. The new Hue Adore range comes in a selection of designs to finely tune the right light at any time of the day in your bathroom. The Adore Hue wall mirror helps to get you energised in the morning and unwind with the perfect relax light before going to bed – settings can be adjusted with the Hue app.
Available from Amazon, Argos, John Lewis and Very – RRP £229.99
Hue Go – for the hostess with the mostest!
The Philips Hue Go adds half a sphere of warm glowing light to emphasise your multi-coloured or soft glow style. It's powered via a mains plug, but can also work wirelessly for up to three hours via the built-in rechargeable battery, meaning you can take it outside, or place it to for parties without cables getting in the way.
Available from Amazon, John Lewis and Argos – RRP 79.99
Hue Starter Kit – for the family
Rise on Christmas morning with a gradual sunrise-like setting using Philips Hue. Prepping Christmas dinner for the family? A bright white light is the ideal task lighting, before unwinding in the evening with a relaxing, warm white setting. A full spectrum of 16 million colours are available via the Hue app to create a light show at home which can even sync with your favourite festive music or Christmas movie – giving you the ultimate cinematic experience. Want to add a little something special to that new Christmas game you gifted? Hue can now sync up to your games thanks to their Razer partnership that now offers a truly immersive gaming experience like no other.
Philips Hue White Ambiance Starter Kit: RRP £129.99
Philips Hue White & Colour Starter Kit: RRP £169.99
Available from Amazon, John Lewis, Argos and other major retailers.
Hue Outdoor – for the gardening enthusiast
Turn your garden into a magical winter wonderland with the new Hue Outdoor range. Add mood lighting to any BBQ or light the way up your garden path with a selection of luminaires which can be controlled via the Hue app when away from home. Choose designs from the Lilly, Lucca, Tuar and Turaco models.
Available from Amazon and John Lewis – RRP from £64.99
Six Stocking Filler Tech Gifts for under £100 this Christmas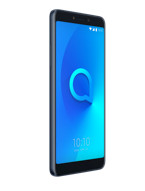 With advances in technology meaning high quality tech is available at much lower prices, it is now possible to buy some pretty advanced gadgets for less.
Christmas is a time that can be stressful for many, and the pressure to fork out huge sums on presents can be overwhelming, particularly for those on tight budgets.
So, take the pressure off, there is no need to spend a fortune on premium products. Think smarter, and grab one (or more) of these six up-to-the minute tech gifts, which will impress even the most advanced gadget geek.
1. Alcatel 3V Smartphone in Glossy Blue
Keen to gift a smartphone that has many of the same features as a premium phone such as the iPhone XR, but lacking in the thousand pound budget? You can now get many similar features – such as 12MP rear camera, 6 inch HD screen, Face Recognition to unlock the phone and a handy Fingerprint Scanner from the Alcatel 3V which costs around a tenth of the cost of premium devices, at £129.99 from Tesco Mobile.
The Alcatel 3V has a 18:9 screen ratio' which means it has a display that is taller than a typical 16:9 screen and as a result, provides you with a bigger screen in a smaller device for a better grip. The high quality 2K Display means fans of Netflix and YouTube can watch their favourite content on a bright and crisp screen, providing a truly immersive viewing experience. The Alcatel 3V is now available in glossy blue, glossy black or gold for £129.99 SIM-free Pay-As-You-Go from Carphone Warehouse.
2. Sony MDR-XB650BT Extra Bass On-Ear Headphones with Bluetooth, Blue
Music aficionados who love a bit of deep bass in their tunes will enjoy these stylish on-ear headphones from Sony in a smart deep blue hue. Cleverly designed for the ears of EDM and Hip-Hop fanatics, the MDR-XB650BT Extra Bass On-Ear Headphones feature extra bass technology from Sony. The Bass Booster feature manages the noise reduction effectively maintaining an acoustically-tight seal, providing a rich and warm bass sound on all tracks, without leaking sound.
Lightweight and wireless, these headphones are perfect for mobile use without sacrificing the quality in sound – ideal for those that like to listen to music at the gym or whilst running. The headphones are now available in blue red or black, with a 2 year guarantee from John Lewis for £69.99.
3. All-new Echo Dot (3rd Gen) – Smart speaker with Alexa – Charcoal Fabric
Provide entertainment for everyone on Christmas Day by gifting the latest Echo Dot from Amazon. Ask the voice-controlled speaker to play music, answer questions, read the news, check the weather, set alarms, control compatible smart home devices, and more. Music can be streamed through the handy little device including songs from Amazon Music, Spotify, TuneIn and others through the speaker for richer and louder sound. Calls can be made hands free and even in the largest of rooms, Alexa hears the voice instructions from across the room. You can also connect to your own speakers over Bluetooth or with a 3.5 mm audio cable. Available in three different colours for £49.99 from Amazon.
4. Lenovo Tab E10 10.1 Inch 16GB Tablet – Black
Lightweight and portable, the Lenovo Tablet is ideal for on-the-go multimedia. A wide-view 10.1″ HD screen means watching movies, music and gaming is easy to enjoy. The immersive Dolby Atmos means cinematic moving audio that flows all around will really bring content to life. The touchscreen 10-point multi-touch display delivers crisp images and the quad core processor and 2GB memory deliver a smooth, responsive experience for even the most demanding multimedia requirements. Comes with 16GB internal storage, expandable up to 64GB with microSD card.
With 10 hours of battery life those long festive journeys to visit relatives won't seem half as arduous. Available now for £99.00 from Argos.
5. Amazon Fire TV Stick with Alexa Voice Remote (1st Gen), Streaming Media Player, Black
For Netflix fans and those that love to kick back, relax and enjoy a good box set, the new Amazon Fire TV Stick with Alexa Voice Remote makes a very cool Christmas present. The lucky recipient can enjoy a huge choice of over 10,000 apps, games and Alexa skills, including Prime Video, BBC iPlayer, ITV Hub and more. Access to millions of websites such as YouTube, Facebook is included as well as the ability to launch apps and control content with the included Alexa Voice Remote. Simply say "Launch Netflix" or "Skip ahead 5 minutes" and Alexa responds. Plus, play music, search for local restaurants and more. Hours of entertainment! Available now for £39.99 from Amazon.
6. Alcatel 1 Smartphone in Glossy Black
For teens or tweens who long to receive their first smartphone this Christmas, but happen to have parents on a strict budget, that wish to spend less than £100, then this lightweight, glossy black 4G smartphone is an affordable alternative to costly premium models. The Alcatel 1 has a sizeable 5-inch screen in a neat, compact device. With an 8MP rear camera and 5MP front facing camera it will fulfil all photo and selfie requests. Meanwhile social media sharing features such as 'Instant Collage', 'Photo Booth' and 'Social Square' let users snap and share image and video content quickly and easily. The Alcatel 1 Android smartphone also comes with built-in 'One Handed Mode' meaning all camera features are kept easily in reach and its super swift to swipe to activate, change camera settings and snap the shot. The affordable smartphone available for £69.99 from Carphone Warehouse.
25% off the entire Air Naturel range at www.airnaturel.co.uk BF25 (code as its web only)
Example: Air Naturel Airom aromatherapy diffuser in black or copper, normally £59.99 down to £44.99 including free P&P
SOLE, creator of customisable insoles.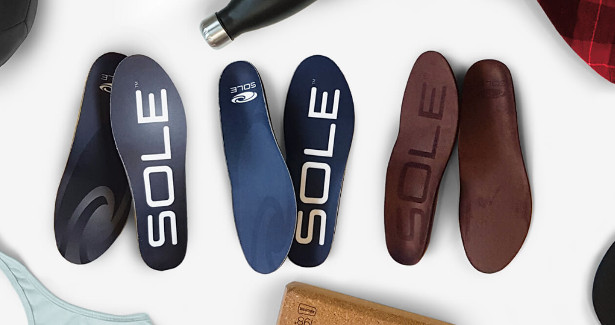 The positioning of your feet can affect the health, comfort and performance of your entire body. Orthotic insoles are designed to improve alignment, treat foot and ankle pain and prevent injury. They can be heat moulded in a conventional oven to ensure custom fit and they also contain an odour wicking topsheet and Polygiene® odour control technology to ensure your feet stay fresh no matter what you throw at them!
SOLE have insoles for every activity starting from a price point of £25. An Ask Men journalist once described them as 'worth their weight in diamonds' and I would love if they could be included in your gift guide.
Coleman Divide 350+ Lumen Torch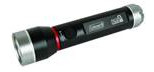 Coleman Divide+ 350 LED flashlight
Ideal for wanderlust travellers who venture off the beaten track, the Coleman Divide torch is tough and always ready to go, BatteryLock technology prevents residual battery drain in between uses ensuring you won't be left in the dark, whilst the powerful 350 lumen output shines bright.
RRP: £27.99
Coleman CXS 300+ LED Head Torch
CXS+ 300R LED headlamp
This super-efficient rechargeable head torch adjusts at the wave of a hand, its super bright 300 lumen output and battery lock technology combined with its rugged outer make it a great gift for those that enjoy everything from family camping, backpacking and trekking to extreme adventures!
http://www.coleman.eu/uk/p-26643-cxs-300-rechargeable-led-head-torch.aspx
RRP: £49.99
Algae for athletes
New NSF certified algae supplement launched for athletes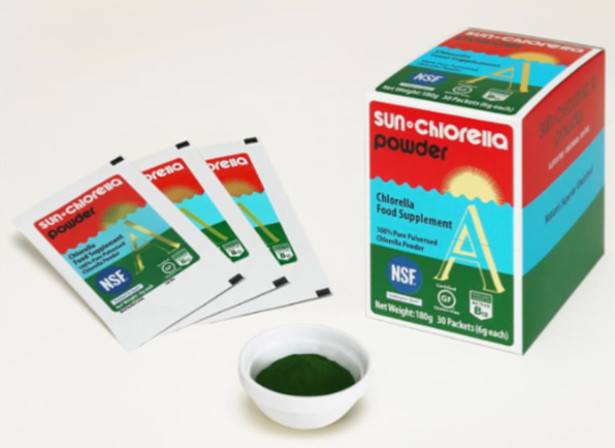 FACEBOOK | TWITTER | PINTEREST | INSTAGRAM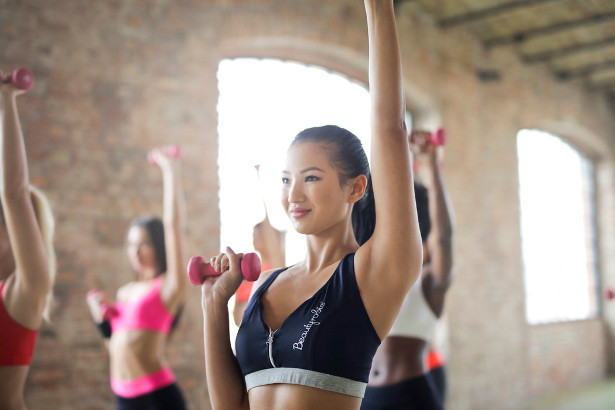 Chlorella is a kind of green algae, which grows in fresh water and can be harvested and dried to create a food supplement. Studies on the algae have shown it could have powerful and positive effects on exercise performance, including improving the efficiency of the body's energy production and lactate removal systems1, improving VO2max2 and reducing the impact of intense exercise on the immune system3.
Sun Chlorella, one of the world's leading chlorella brands, have now launched a chlorella powder specifically for athletes, aimed at improving performance.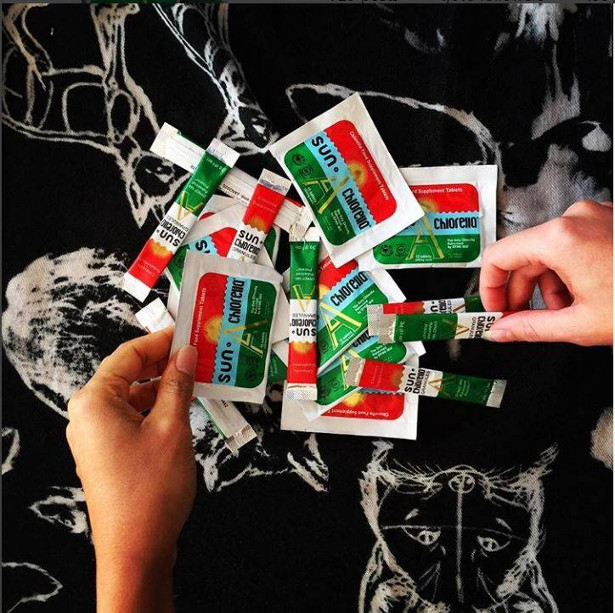 The latest addition to the Sun Chlorella range is a powder that is 100% pure chlorella, with no binders or additives, which is easily dissolved in sports shakes or energy drinks and is created using DYNO®-Mill technology – this helps break down the cell walls of the algae (without the use of heat or chemicals which can reduce the quality of the chlorella) to ensure when users get the most nutrients possible.
Importantly the new powder carries the NSF Certified for Sport mark. The mark shows the Sun Chlorella Powder 'goes above and beyond the established standard for quality in dietary supplements. It demonstrates the manufacturer's commitment to providing athletes with a clean, safe product, and promoting fair play in sport.'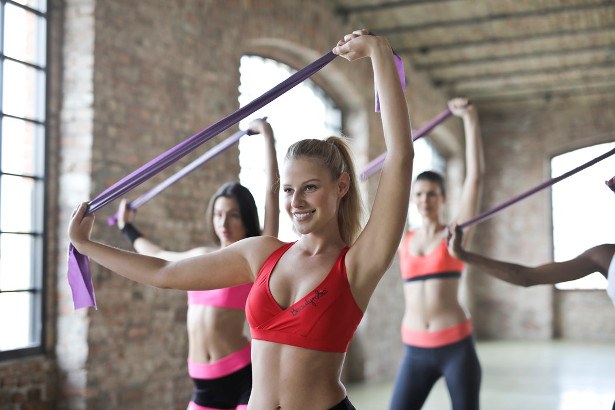 It also means…
o Products do not contain any of approximately 270+ substances banned by major athletic organizations. o The contents of the supplement actually match what is printed on the label. o There are no unsafe levels of contaminants in the tested products. o The product is manufactured at a facility that is GMP registered and audited twice annually for quality and safety by NSF International.
The brand now hope athletes can get all the benefits of chlorella with confidence and be assured they are fuelling their performance in a positive and natural way.
Available directly from www.sunchlorella.co.uk or health stores nationwide.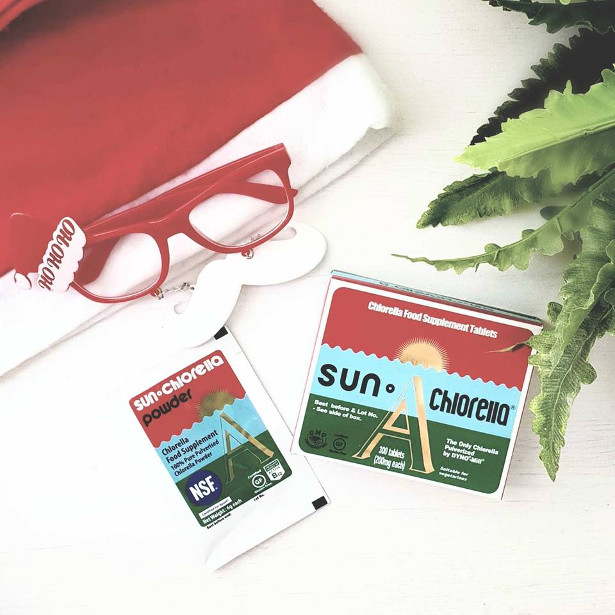 1) Am J Physiol Regul Integr Comp Physiol. 2017 April 1; 312(4) 25. High-intensity intermittent exercise training with chlorella intake accelerates exercise performance and muscle glycolytic and oxidative capacity in rats. Horii N, Hasegawa N1, Fujie S1, Uchida M, Miyamoto-Mikami E, Hashimoto T1, Tabata I2, Iemitsu M3.
2) Medicine & Science in Sports & Exercise: Volume 50 2018 – Issue 5S – p 768. Chlorella Intake Further Enhances Anaerobic And Aerobic Capacities Increased By High Intensity Intermittent Training. Fujie, Shumpei1; Hasegawa, Natsuki1; Horii, Naoki1; Oshiden, Moe1; Tsuji, Katsunori1; Xu, YuZhong1; Mizoguchi, Toru2; Okumura, Eri2; Tabata, Izumi, FACSM1; Iemitsu, Motoyuki1
3) Eur J Nutr. 2017 Aug 19. doi: 10.1007/s00394-017-1525-9. The effect of Chlorella pyrenoidosa supplementation on immune responses to 2 days of intensified training. Chidley C1, Davison G2.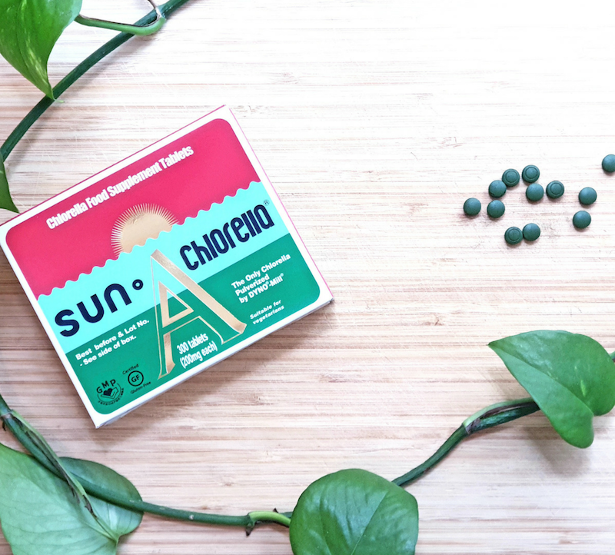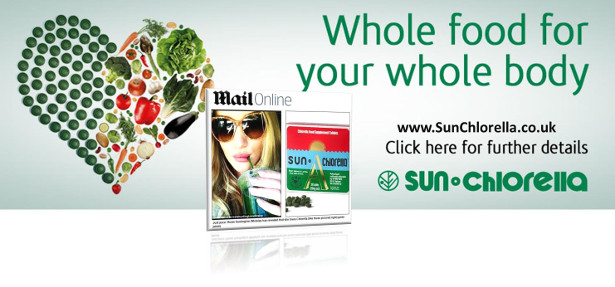 Recipes – Winter Warmers, Simple Dinner Options, Healthy Recipes & The Ultimate Plant-Based Burger >> californiawalnuts.uk
FACEBOOK | TWITTER | INSTAGRAM | PINTEREST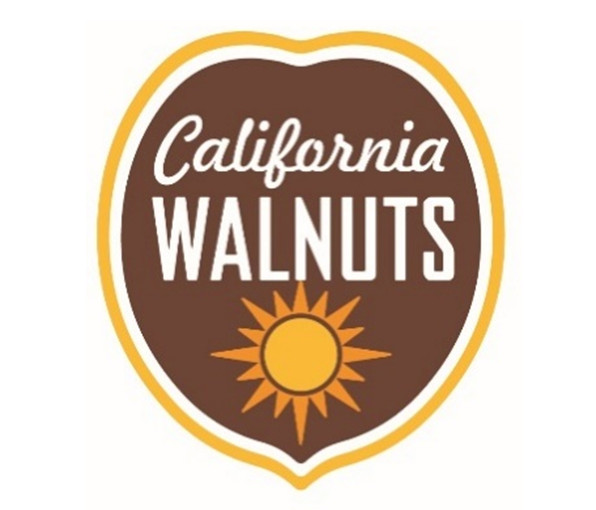 Toasted California Walnut, Lentil and Coconut Rice Salad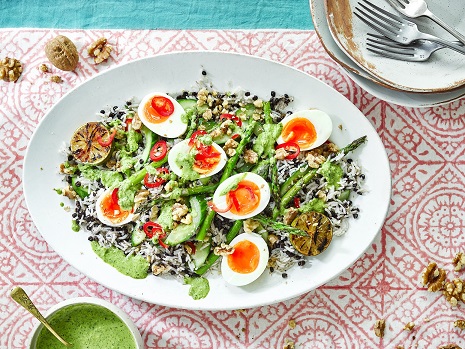 A filling dinner or impressive lunch to serve guests, who said salads were boring? The combination of fresh flavours and crunchy texture from tasty California walnuts makes this Lentil and Coconut Rice Salad a dish that is bound to satisfy hunger and impress.
Preparation time: 35 mins
Serves: 4
You'll need:
200g cucumber, cut in half lengthways, deseeded and sliced
1 tsp salt
40ml rice vinegar
2 tsp caster sugar
200g white basmati rice
1 tbsp sunflower oil
1 white onion, finely chopped
300ml coconut milk
150ml water
2 limes
Small bunch of fresh coriander
1 garlic clove, peeled
2 chillies, deseeded and finely chopped
2 tbsp Greek yoghurt
Salt and pepper, to taste
120g asparagus spears
1x 250g pouch of pre-cooked Puy lentils
4 eggs, soft boiled and cut in half
140g California walnuts, toasted
Method
1. Place the cucumber slices into a sieve and sprinkle with a teaspoon of salt, leaving for 10 minutes to draw out the water. Then mix the rice vinegar with the caster sugar and stir until dissolved. Place the cucumber in the vinegar mix and stir, then leave to one side.
2. Place half the sunflower oil and the onion into a medium sized saucepan and sauté until soft.
3. Meanwhile, rinse the rice until cold running water runs clear. Once the onion is soft, add the rinsed rice to the pan and sauté for one minute. Add the coconut milk and water, bring to the boil, then reduce the heat to a low simmer, cooking for 10-15 minutes until the rice is tender.
4. While the rice is cooking, place the juice of 1 lime, the coriander, garlic, half the chopped chilli and the Greek yoghurt into a food processor and whizz into a pourable sauce. Season with salt and pepper.
5. Coat the asparagus with the remaining oil and cut the remaining lime in half. Heat a griddle pan until searing hot and griddle the asparagus and lime until strong lines appear, then remove from the heat.
6. Heat the lentils as per the packet instructions and toss through the cooked rice, along with the drained cucumber.
7. Spoon the rice onto a large serving platter and top with the asparagus and soft-boiled eggs. Crush the California walnuts and sprinkle over the salad along with the remaining chopped chilli. Finely drizzle over the green coriander sauce and serve with the griddled lime halves on the side.
California Walnut, Spinach and Feta Baklava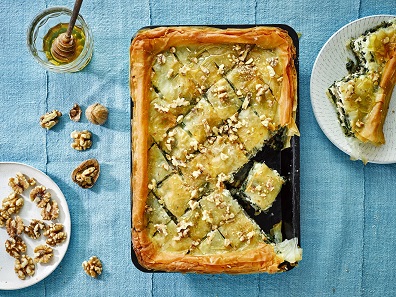 Baklava is usually seen as an indulgence, but this recipe shows it can be enjoyed as a savoury dish – either as a family dinner, or prepared in advance for lunches throughout the working week. This also freezes incredibly well making it a convenient, delicious option for lunch or dinner.
Preparation time: 50 mins
Serves: 4-6
You'll need:
160g spring onions, finely sliced
1 tbsp olive oil
900g washed spinach leaves, wilted and chopped
5 banana shallots, finely sliced
A pinch of salt
1 tsp caster sugar
150g California walnuts, toasted
20g fresh dill, finely chopped
1 tsp dried mint
½ tsp grated nutmeg
2 eggs, whisked
Ground black pepper
60g melted butter
9 sheets of filo pastry
300g feta cheese, crumbled
1 tbsp honey
Method
1. Preheat the oven to 180°C. Sauté the spring onion in a teaspoon of oil until soft. Add the spinach and sauté for a further minute, then leave aside to cool in a large bowl.
2. Place the shallots into a medium-sized frying pan with the remaining olive oil, salt, and sugar and sauté over a gentle heat until slightly caramelised.
3. Place the toasted California walnuts into a food processor and blitz until coarsely chopped.
4. Next, add the chopped dill, dried mint, nutmeg and eggs to the large bowl with the spinach, season with ground black pepper and stir to combine.
5. Brush a 20cm x 30cm baking tray with butter and line with three layers of filo, brushing with butter in between each of the layers. Spread over half the caramelised shallots, followed by half the spinach mixture, half the feta and a third of the California walnuts.
6. Repeat the layers using the remaining fillings, reserving a third of the California walnuts.
7. Finish with a final three layers of buttered filo, trimming the final layer to fit the dish. Brush the top with butter and score, sprinkling with a little water.
8. Place in the oven and bake for 25-30 minutes, or until golden brown and crispy. Sprinkle with the remaining California walnuts and drizzle with honey to serve.
Smoky California Walnut, Parsnip and Pear Soup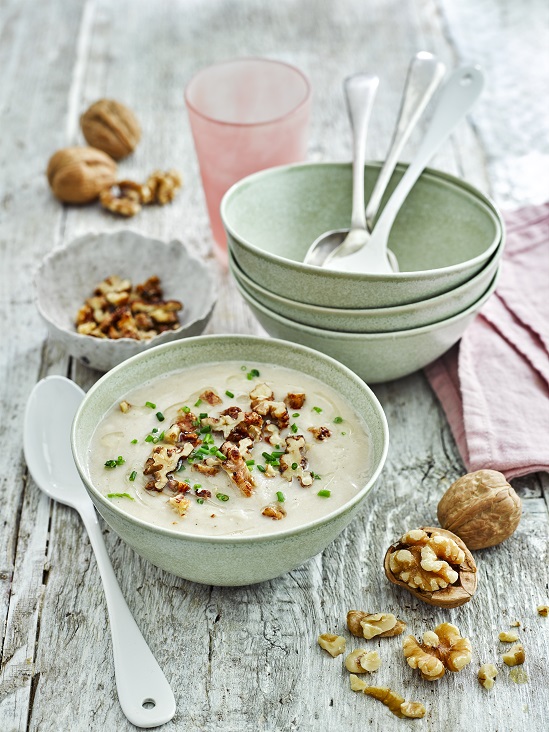 Soup is a simple and healthy option in the kitchen, particularly during winter. This recipe uses seasonal pears and parsnips in the creamy base of the soup, and smoky California walnuts to top.
Preparation time: 50 mins
Serves: 4-6
You'll need:
For the soup:
500g parsnip, roughly chopped
1 tbsp olive oil
4 sprigs of thyme
Salt and pepper
1 white onion, finely chopped
1 tbsp butter
2 pears, peeled, cored and roughly chopped
800ml vegetable stock
600ml milk
75g California walnuts, ground in the food processor
For the smoky walnuts:
2 tsp maple syrup
1 tsp smoked paprika
2 tsp soy sauce
50g California walnuts
1 tbsp chopped chives and a drizzle of walnut oil to garnish
Method
1. Preheat the oven to 180°C. Place the parsnips onto a baking tray and drizzle with the olive oil. Sprinkle over the thyme, season and toss everything together. Roast in the oven for 25-30 minutes until golden brown.
2. Meanwhile, make the smoky California walnuts. Whisk together the maple syrup, paprika and soy sauce and drizzle over the 50g of California walnuts, tossing to coat. Place onto a small baking tray and roast in the oven for 8-10 minutes. Leave to cool before chopping roughly.
3. Next, place the onion and butter into a large saucepan over a medium heat and sauté until soft and translucent. Add the pear and continue cooking for a further 8-10 minutes.
4. Add the parsnip and vegetable stock to the saucepan and continue cooking for a further 15 minutes with the lid on. Add the milk and blitz until smooth and silky. Stir in the ground California walnuts and adjust the seasoning to taste.
5. Ladle the soup into bowls, then sprinkle with the smoky California walnuts and chopped chives, adding a final drizzle of walnut oil to serve.
California Walnut, Camembert and Grape Tray Bake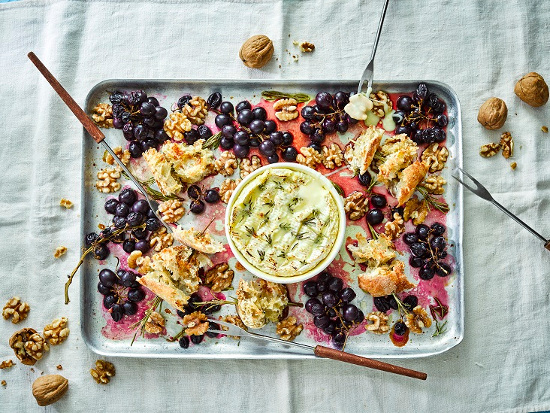 This showstopper tray bake is the perfect sharer among friends. It's a real crowd pleaser and the crunch of the walnuts when dipped in the creamy melted camembert is divine, with the California walnuts and grapes working together to cut through the richness of the camembert, while providing an indulgent and overall delicious dish.
Preparation time: 30 mins
Serves: 4
You'll need:
150g ciabatta
Small bunch of rosemary
1 camembert
1 garlic clove, thinly sliced
Splash of white wine
500g black grapes, broken into small bunches
Salt and pepper
3 tbsp olive oil
2 tbsp honey
1 tbsp sherry vinegar
Salt and pepper, to taste
130g California walnuts
Method
1. Preheat the oven to 180°C. Tear the ciabatta into large chunks and thread two or three chunks onto the rosemary sticks.
2. Remove the wax paper from the camembert and score the top with a cross hatch pattern using a sharp knife, stud with a little of the rosemary and garlic, splash over a little wine and place either back in the box, or in a camembert baker.
3. Arrange all the ingredients (except the California walnuts) on a baking tray with the camembert at the centre. Drizzle everything with the olive oil, honey and sherry vinegar, then season with salt and pepper.
4. Bake in the oven for 10 minutes, then sprinkle over the California walnuts and bake for a further 10 minutes – or until the walnuts are golden brown and the grapes have released some of their juices.
5. Place the tray directly onto the table to serve, dipping the walnuts, bread and grapes into the gooey camembert.
Toasted California Walnut, Butternut Squash and Barley Risotto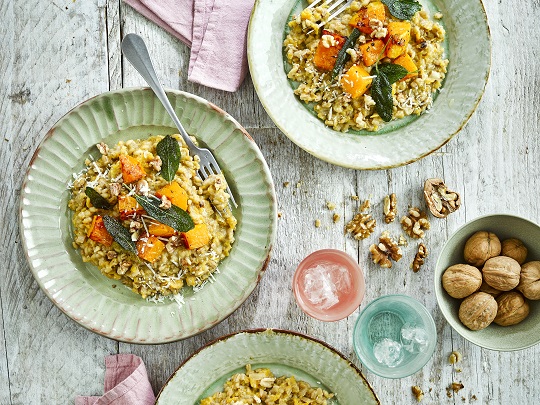 Risotto is a dinner staple, and this recipe uses barley to put a delicious, healthier twist on the much-loved classic dish. Perfect to feed the family or a dinner for two that allows leftovers for lunch.
Preparation time: 50 mins
Serves: 4
You'll need:
1 medium butternut squash, peeled, deseeded and cut into bite sized chunks
3 tbsp olive oil
Salt and pepper, to taste
1 garlic clove, chopped
1 large white onion, finely chopped
200g barley
1.2 litres of hot vegetable stock
2 tbsp soft cheese such as mascarpone
35g Pecorino cheese, finely grated
1 tbsp walnut oil
Small bunch sage
120g California walnuts, toasted and roughly chopped
Method
1. Preheat the oven to 180°C. Place the butternut squash onto a large baking tray, drizzle with 2 tablespoons of the olive oil and season with salt and pepper. Place into the oven for 40 minutes, turning after 20 minutes.
2. Meanwhile, place the garlic, onion and remaining olive oil into a large non-stick frying pan and sauté until soft. Add the barley and stir.
3. Place the stock into a saucepan over a low heat and add to the barley a ladleful at a time, making sure each ladleful is absorbed into the grains before adding another. Continue until the barley is cooked through but still retains a little bite.
4. Once the squash is cooked, mash half and keep the remaining chunks whole.
5. Stir the mashed squash, soft cheese and Pecorino through the cooked barley.
6. Place the walnut oil into a frying pan over a medium heat, then add the sage leaves and fry for 30 seconds until crispy.
7. Spoon the risotto onto plates and top with sage and a little of the oil from the pan. Finish each plate with the remaining chunks of butternut squash and scatter with toasted California walnuts and the crispy sage leaves to serve.
California Walnut Satay Sauce with Steak Strips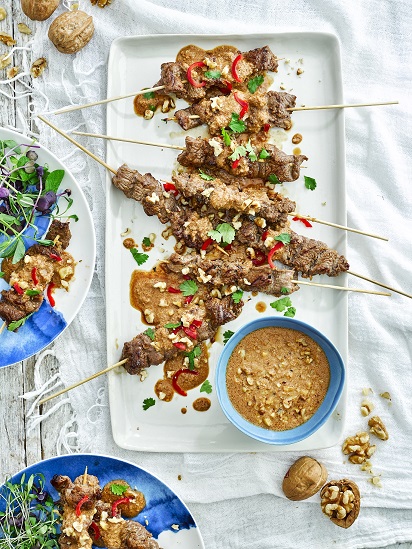 California walnuts are the centrepiece of this dish, with the mild, nutty flavour of the walnut satay style sauce complimenting the steak so well. A twist on a classic usually made using peanuts, the walnuts add a smooth, moreish texture to the sauce – once you've made this version you will never go back.
Preparation time: 40 mins
Serves: 4 (as a starter)
You'll need:
For the steak marinade:
1 tbsp grated ginger
1 garlic clove, minced
2 tbsp soy sauce
½ tsp chilli powder
Juice of 1 lime
2 tbsp soft brown sugar
1 tbsp fish sauce
500g sirloin steak, cut into thin strips
For the satay sauce:
100g California walnuts
50ml walnut oil
20ml water
1 heaped tbsp red curry paste
2 tsp grated ginger
1 tsp ground nut oil
150ml coconut milk
2 tbsp soy sauce
1 tsp brown sugar
Juice of half a lime
You'll also need:
Around 12 metal (or soaked bamboo) skewers
1 red chilli, deseeded and finely sliced
A handful of coriander, roughly chopped
A handful of California walnuts, toasted and roughly chopped
Method
1. Mix together the steak marinade ingredients and coat the steak strips, leaving to marinate for 30 minutes.
2. Meanwhile, to make the satay sauce place the California walnuts, walnut oil and water into a food processor and blitz until you have a smooth walnut paste, then leave aside.
3. Place the red curry paste, ginger and ground nut oil into a medium-sized saucepan and sauté for 1-2 minutes over a medium heat. Whisk in the coconut milk, soy sauce, brown sugar, lime juice and walnut paste and reduce to the lowest heat setting, allowing to simmer. Stir occasionally to ensure a smooth consistency – the sauce should thicken as it is heated.
4. Thread the steak onto the skewers. Preheat a large griddle pan over a medium to high heat and cook the skewers for 1-2 minutes, brushing them with excess marinade as you go.
5. Plate the skewers alongside the California walnut satay sauce (also drizzling some on top) and top with the red chilli, coriander and toasted California walnuts to serve.
California Walnut and Kale Salad with Grilled Salmon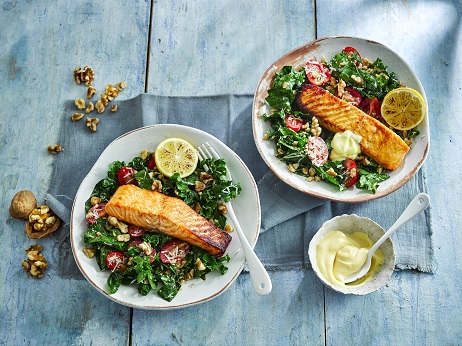 This salad is an omega powerhouse, starring California walnuts and salmon fillets. The crunch of the California walnuts adds essential texture to this dish and the subtle, nutty flavour pairs beautifully with the flavour of oily fish such as salmon and anchovies. The smoky dressing enhances the flavour of the walnuts, showcasing their creamy-nuttiness, which ties in beautifully with the salmon.
Preparation time: 20 mins
Serves: 4
You'll need:
150g kale, stalks removed and roughly chopped
3 lemons
1 tsp salt
2 anchovies
2 tbsp walnut oil
4 tsp soy sauce
4 tsp maple syrup
1 tsp smoked paprika
4 salmon fillets
120g California walnuts, toasted and roughly chopped
150g cherry tomatoes, halved
40g parmesan, grated
Method
1. Place the kale into a large mixing bowl and squeeze over the juice of one lemon, sprinkle with the salt and toss together to coat the leaves, then leave to one side.
2. Next, muddle the anchovies in a pestle and mortar with the walnut oil, then set aside.
3. Whisk together the soy sauce, maple syrup and smoked paprika. Place the salmon fillets skin side up on a baking tray lined with foil and brush with the soy mixture.
4. Cut the remaining lemons in half and place next to the salmon fillets. Grill skin side up for 3-4 minutes, then flip the fillets and grill for a further 3-4 minutes, or until tinged golden brown.
5. While the salmon is grilling, toss the California walnuts, tomatoes and parmesan together and add to the dressed kale, then stir the walnut oil and anchovy dressing through the salad.
6. Divide the kale salad between four plates and top with the salmon and griddled lemon to serve.
California Walnut and Lemon Parsley Spaghetti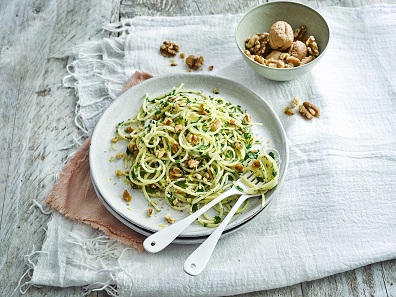 This healthy spaghetti recipe shows just how simple cooking can be. Whether you're a student with limited cooking experience or home late from work with only a few ingredients, this main meal can be whipped up in a flash and at a very low cost.
Preparation time: 15 mins
Serves: 2
You'll need:
160g spaghetti
3 garlic cloves, minced
3 tbsp olive oil
100g California walnuts, toasted and finely chopped
50g flat leaf parsley, finely chopped
Zest of 1 lemon and juice of half
Salt and pepper
Method
1. Cook the spaghetti as per the packet instructions.
2. Using a medium sized non-stick frying pan, sauté the garlic in the olive oil over a medium heat for 1-2 mins until fragrant and soft.
3. Drain the pasta and add to the pan, then stir in the California walnuts, parsley, zest and lemon juice. Season to taste with salt and black pepper to serve.
California Walnut and Mushroom Burgers with Cucumber and Walnut Salad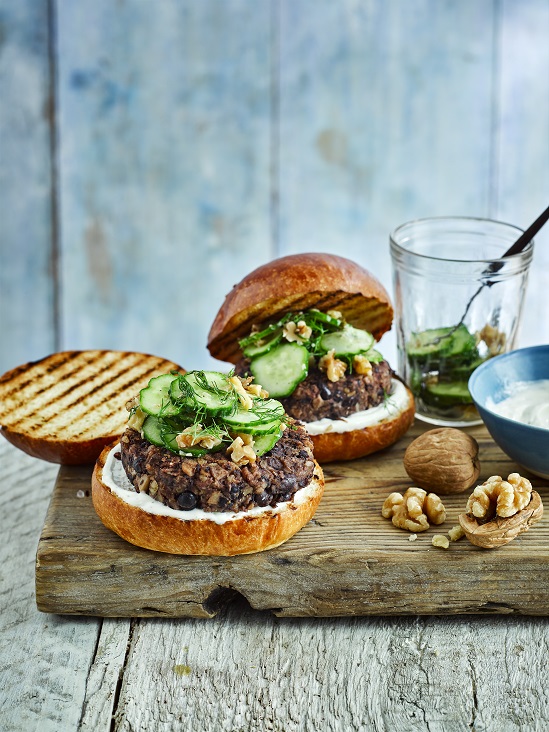 Walnuts add a meaty texture to this burger, blending perfectly with the mushrooms. The California walnut and cucumber salad adds an extra level of nuttiness enhanced by a drizzle of walnut oil.
Preparation time: 30 mins
Serves: 4
You'll need:
For the burgers:
250g mushrooms, finely chopped
2 tbsp olive oil
1 x 400g tin of black beans, drained
70g California walnuts, finely chopped
1 tsp ground cumin
1 tsp ground coriander
2 garlic cloves, minced
4 tbsp bread crumbs (this recipe uses panko, but regular breadcrumbs can be used)
Salt and pepper
170g plant-based alternative to yogurt
A squeeze of lemon juice
For the cucumber salad:
150g cucumber, thinly sliced
35g California walnuts, toasted and roughly chopped
1 tbsp lemon juice
1 tsp finely chopped fresh dill
A drizzle of walnut oil
4 buns of your choice (brioche or wholemeal work well)
Method
1. Place the mushrooms and a teaspoon of the oil into a medium sized non-stick frying pan. Season with a pinch of salt and sauté over a medium heat until they're a rich dark brown.
2. Place the cooked mushrooms, black beans, California walnuts, cumin, coriander, one minced clove of garlic and the breadcrumbs into a mixing bowl. Season generously and knead into one lump, then shape the mixture into four burgers.
3. Stir together the yoghurt with the remaining minced garlic and season to taste with lemon juice, salt and pepper, then set aside
4. Mix together the cucumber salad ingredients, adding the walnut oil at the end.
5. Place the remaining oil into the frying pan you were using earlier and fry the burgers for 2-3 minutes on each side.
6. Lightly toast the buns and spread with the yoghurt mixture, then top with the burgers, followed by some of the cucumber salad to serve.
Toasted California Walnut, Tuna and Pink Grapefruit Poke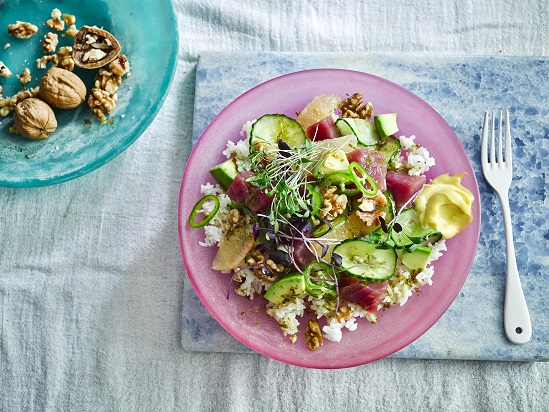 This fresh and healthy dish brings a taste of Japan to the UK. The nutty flavour of the California walnuts works extremely well with the acidity of the grapefruit, and alongside the delicate flavours of the tuna and avocado.
Preparation time: 20 mins
Serves: 2
You'll need:
130g cucumber
½ tsp salt
150g sushi rice
2 tbsp rice vinegar
2 tbsp mirin
2 tbsp sesame oil
2 tbsp soy sauce
1 tbsp caster sugar
Juice and zest of 2 limes
2 tbsp mayonnaise
½ tsp wasabi paste
250g fresh tuna, cut into bite sized chunks
½ an avocado, cubed
80g California walnuts, toasted
1 green chilli, finely sliced and deseeded
1 pink grapefruit, peeled and segmented
A handful of Asian micro herbs, or rocket leaves
Method
1. Slice the cucumber into 5mm thick rounds, place in a sieve and sprinkle with ½ tsp salt to draw out the water.
2. Wash the rice in a sieve under cold running water until the water runs clear. Cook over a high heat until tender, then remove the rice from the pan.
3. Meanwhile, whisk together the rice vinegar, mirin, sesame oil, soy sauce, caster sugar, lime juice and zest.
4. In a separate bowl, mix together the mayonnaise and wasabi.
5. Spoon the rice onto two plates. Top with the tuna, cucumber, avocado, toasted California walnuts, green chilli, grapefruit and micro herbs or leaves. Spoon over the lime dressing and add a dollop of mayonnaise to each plate to serve.

Introducing brand new SHØRE Seaweed Puffs
Superfood Seaweed Snacks: super healthy and delicious!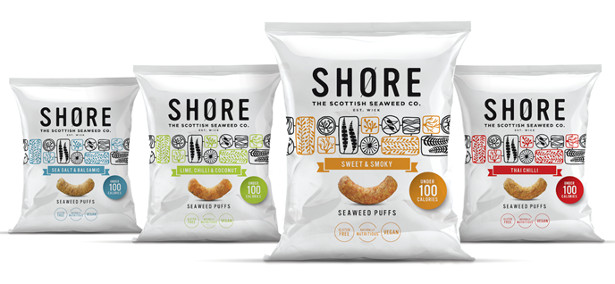 The spotlight is on seaweed and about time too! It's finally being recognised as the natural, nutrient-rich, eco-friendly superfood that it really is. However, as lovely as walking along a beach and foraging for seaweed sounds – you really have to know what you are doing to seek out and find the tastiest stuff.
Introducing new SHØRE Seaweed Puffs
Now you can enjoy all of the amazing health benefits of seaweed in a tasty and bite sized puff. As moreish as crisps, but at less than 100 calories per 22.5 g bag and packed with nutrients, antioxidants, electrolytes, vitamins and minerals, SHØRE Seaweed Puffs are easily one of the tastiest, healthy new snacks in town!
With the equivalent over 6g of fresh Scottish sustainable seaweed in one bag, SHØRE Seaweed Puffs are naturally nutritious and packed with the good stuff, meaning that your diet is easily boosted whenever you eat them.
The range consists of four delicious flavours to suit all tastebuds:
• Sea Salt & Balsamic
• Sweet & Smoky
• Lime, Chilli & Coconut
• Thai Chilli
SHØRE Seaweed Puffs at a glance:
 Under 100 calories
 High in iodine
 A source of fibre
 Made from a super nutritious Wick No.2 Seaweed Blend, exclusive to SHØRE
 Baked not fried
 Gluten free and suitable for vegans
 No trans fats, GMO free
The nutritional benefits
There's no denying that seaweed is something of a nutritional powerhouse. In fact, it is much more nutrient dense than just about any land vegetable and is rich in vitamins, minerals and protein, as well as being low in calories, high in soluble fibre and a great source of antioxidants.
Did you also know that seaweed is also a great source of iodine, a nutrient that is missing in almost every other food! Iodine helps regulate hormone levels and thyroid function, as well as supporting a healthy metabolism and maintaining energy levels. Many vegans and pregnant women need more iodine, as do those who have replaced milk with plant-based alternatives such as almond or soya, as cow milk is naturally high in iodine.
What does our Nutritionist think?
Nutritionist Fiona Lawson comments, "Studies suggest that humans have enjoyed seaweed for over 8,000 years. The ancient Chinese considered the sea vegetable a delicacy to be given to guests of honour, while the Welsh made the most of its unique flavour in laver bread. Today, seaweed remains a staple of the traditional Japanese diet, which is considered one of the healthiest diets in the world. It's rapidly gaining popularity in the West too- and for good reason.
"As well as providing a host of vitamins, seaweed also offers the broadest range of minerals found in any food. Examples include calcium, magnesium, potassium and iron. It is also a rich source of iodine, which contributes to normal energy-yielding metabolism."
Sustainable Scottish Seaweed
Most of us will have only eaten imported seaweed, usually from Japan or Korea, which clocks up thousands of air miles before even hitting supermarket shelves. You can be safe in the knowledge that SHØRE's seaweed is homegrown, sustainable and 100% Scottish.
Based in the town of Wick, perched on the rugged windswept coast on the far North Eastern tip of Scotland, the SHØRE team ventures out in all weather to hand- harvest the seaweed in crystal clear, unpolluted waters. The team collect all plants by hand, taking only what they need for the puffs and leaving more than enough for the seaweed to fully regenerate, making the process completely sustainable.
Stockists: £1.19, available from www.ocado.com
In a recent consumer survey , it was found that:
• 43% of consumers are interested in buying a seaweed snack
• When it came to purchasing a seaweed-based product, seaweed puffs were ranked the number 1 format for seaweed based snacks, almost 70% more than nori sheets
Based on mobile research conducted by Field Agent. surveying 1,500 UK respondents, Nov 2017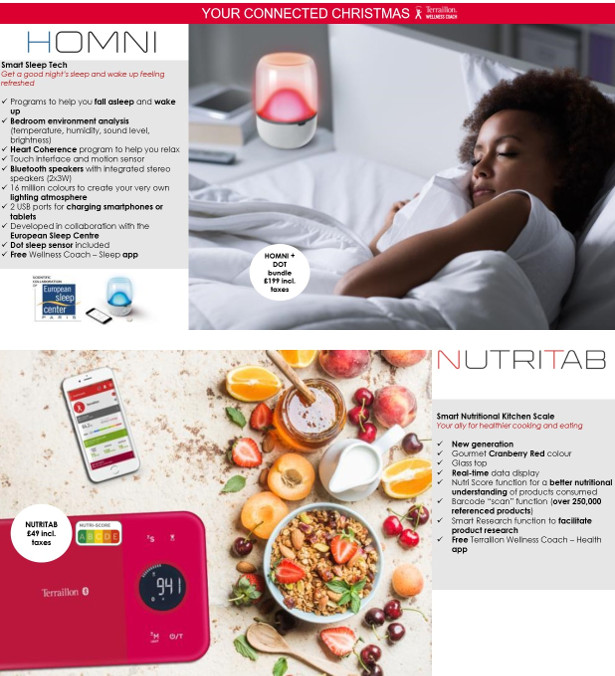 Lightfoot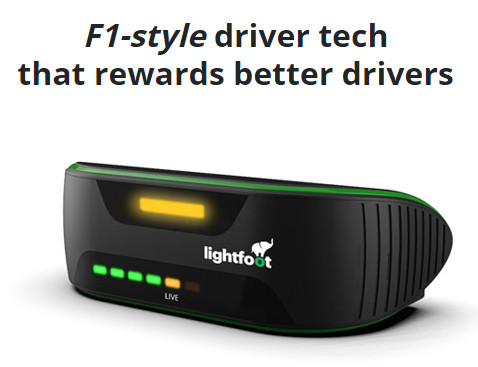 Lightfoot is the latest in connected car technology that uses Formula 1-style analytics to help drivers stay in their vehicle's efficiency 'sweet spot.' Described as being like a 'Fitbit for cars,' Lightfoot's discrete dashboard device helps drivers cut fuel consumption and emissions by 20% while reducing their chances of having an accident by up to 40%.
But that's not all: its app and revolutionary rewards platform make smooth, efficient driving genuinely valuable. The platform offers discounts on everything from food shops and coffees to holidays and the latest tech. Alongside the 100+ discounts available through Lightfoot Rewards, you can use your smooth driving score to win cash giveaways and other prizes in weekly competitions, and you can compete against friends and family in leagues. Finally, good driving is worth something!
Lightfoot is currently priced at £99 plus an optional £3.99 per month subscription for access to the rewards platform.
no&more is free from sugar, sweeteners, calories and preservatives and available in three different flavours, cucumber&mint, watermelon&melon and blueberry and raspberry.
Stockists include Boots, Waitrose and Ocado.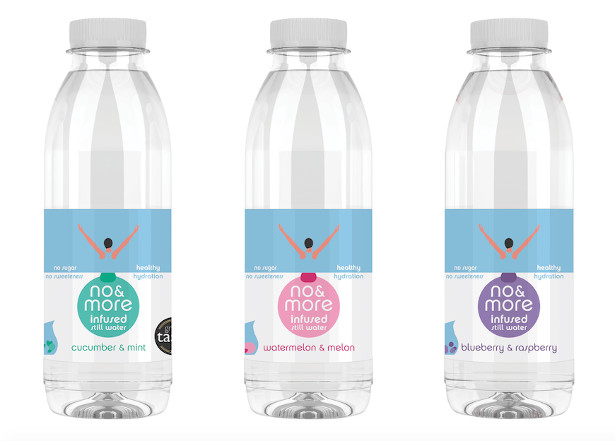 The Salonpas Pain Relief Patch LARGE is the ideal stocking stuffer for friends and family who are in pain.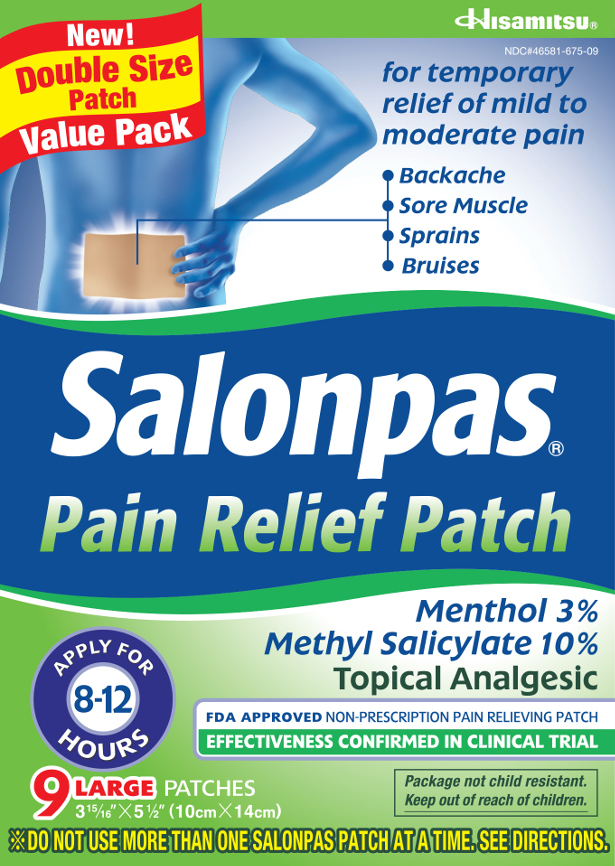 Hisamitsu America, a division of Hisamitsu Pharmaceutical Co., Inc., and the marketers of the Salonpas® line of pain relieving products, announce the availability of the Salonpas® Pain Relief Patch LARGE (SRP: $17.99) in a new double size value pack that includes nine large patches. Please advise if In Touch Ruby would like to receive the product. Product JPEG attached to this email.
"There is only one OTC topical pain reliever that is FDA-approved like prescription medicine, and that's the Salonpas® Pain Relief Patch," said John Incledon, President & CEO, Hisamitsu America. "We understand that many consumers suffer from back pain, as it is the most common area of pain. As a response, we decided to launch the new Salonpas® Pain Relief Patch LARGE. They're twice the size as before with the power to target large pain areas. We also included nine patches in this new product to provide a better value to our consumers. Since the patches are now double the size, there is a 35% savings on an equivalized patch basis."
"Clinical trials demonstrated that the Salonpas® Pain Relief Patch works up to 12 hours on mild to tougher moderate pain," said award-winning journalist Dr. Bob Arnot, M.D., internal medicine, who is the author of twelve books on nutrition and health, and previously Chief Medical Correspondent for NBC and CBS News. "As a 70-year old active athlete, I suffer from pain as a result of training and competing. I was a huge fan of the previous Salonpas Pain Relief Patch and it is great that it is now available as a double-size, larger patch which targets my back pain."
Fiskars:

1. For a product with first-class recommendations, look no further than the Fiskars Classic General Purpose 21cm Scissors. This 50-year-old design classic has been sold over one billion times, and also featured in the Museum of Modern Art in New York. With an ergonomic patented handle and a sharp stainless steel blade, it's a must-have for snipping the mistletoe! RRP: £17.00
2. If you're looking for the perfect stocking filler, then you've found it; the SmartFit™ Pruner Bypass is a solid nursery staple with an iconic Fiskars design. The SoftGrip handles make it comfortable to use and the convenient locking mechanism is accessible with one hand, providing safety in storage and in use. RRP: £20.99
3. Keep outdoor enthusiasts happy this Christmas with the Xact™ Weed puller. This innovative tool can tackle those pesky weeds with ease – thanks to Fiskars' patented mechanism, you can banish them from your garden without causing any back pain. RRP: £41.99
Gerber: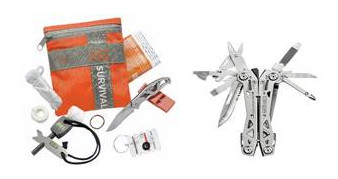 1. Gerber Bear Grylls Basic Survival Kit: For those with a sense of adventure, make sure you're in safe hands with the Bear Grylls Basic Survival Kit. Featuring the basic essentials in a lightweight nylon bag, the Survival Kit includes a 'Priorities of Survival' pocket guide, containing Bear's survival essentials. Comprising of eight pieces, including Gerber® Mini-Paraframe™ knife, emergency whistle and a fire starter, you know you'll be ready for whatever your next journey will bring. RRP: £33.99
2. The Gerber Suspension NXT Pocket Clip: Looking for a tool that's fully equipped for the toughest of jobs? The search is over thanks to the Suspension NXT Pocket Clip. New to 2018, and following on from the success of the Suspension™ Multi-Tool, the Suspension NXT Pocket Clip is fitted with 15 tools, so is handy for any type of situation. The Suspension NXT is 25% lighter and thinner than the original, and is the ideal tool whilst you're on the go, as it fits comfortably in a pocket or on a belt when it's clipped. RRP: £54.99
AutoCamp is a modern and stylish outdoor hospitality experience that makes connecting with the great outdoors easy for everyone.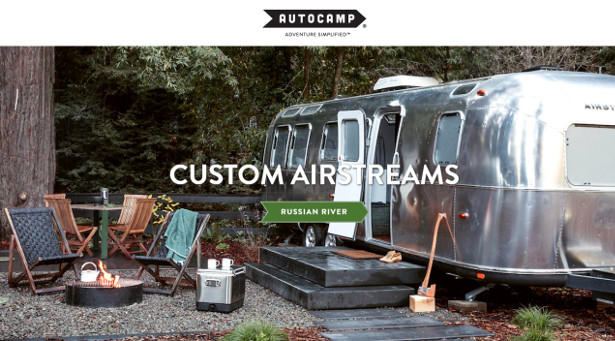 As the leader in outdoor hospitality, the unique properties are known for beautiful modern Airstream suites, luxurious tents, and mid-century modern clubhouse. They have locations in Santa Barbara, Russian River and Yosemite will open in early 2019.
Feel free to use the images below for a post or on social or both. They are pics of the Airstream at the new Yosemite location.
AutoCamp has revolutionized alternative lodging by blending the traditional outdoor experience with the service and design of a boutique hotel. From luxury linens, bedding, and bathrobes to a mid-century modern inspired reception and meeting space, AutoCamp has reimagined the outdoor lodging experience for the modern adventurer.
How about suggesting a gift of travel to Santa Barbara (winter weekends starting at $299); the Russian River Valley (winter weekends starting at $255); and soon to be open at Yosemite in Mariposa, California (winter weekends starting at $215)? People can log on to shop.autocamp.com to purchase gift certificates in increments of $50 up to $1000.
New to the UK, award winning sparkling AQUA Carpatica is nature's perfect water and virtually nitrate free (AQUA Carpatica Natural Sparkling Water is naturally nitrate free).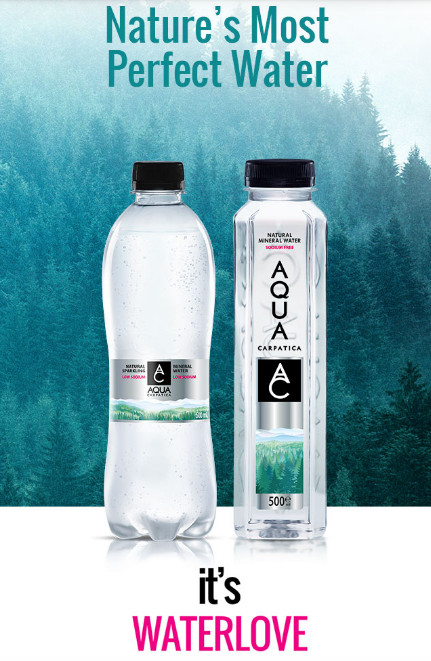 Bottled at source, AQUA Carpatica combines an exceptionally balanced mineral content with a crisp and refreshing taste to provide a water like no other. Perfect for replenishing and rehydrating in the New Year.
Whether you are looking for that special gift for a rugby mad dad, a stocking filler for a fitness fanatic mum, or a gift for the friend that seems to have everything, Gilbert and Grays International has it covered.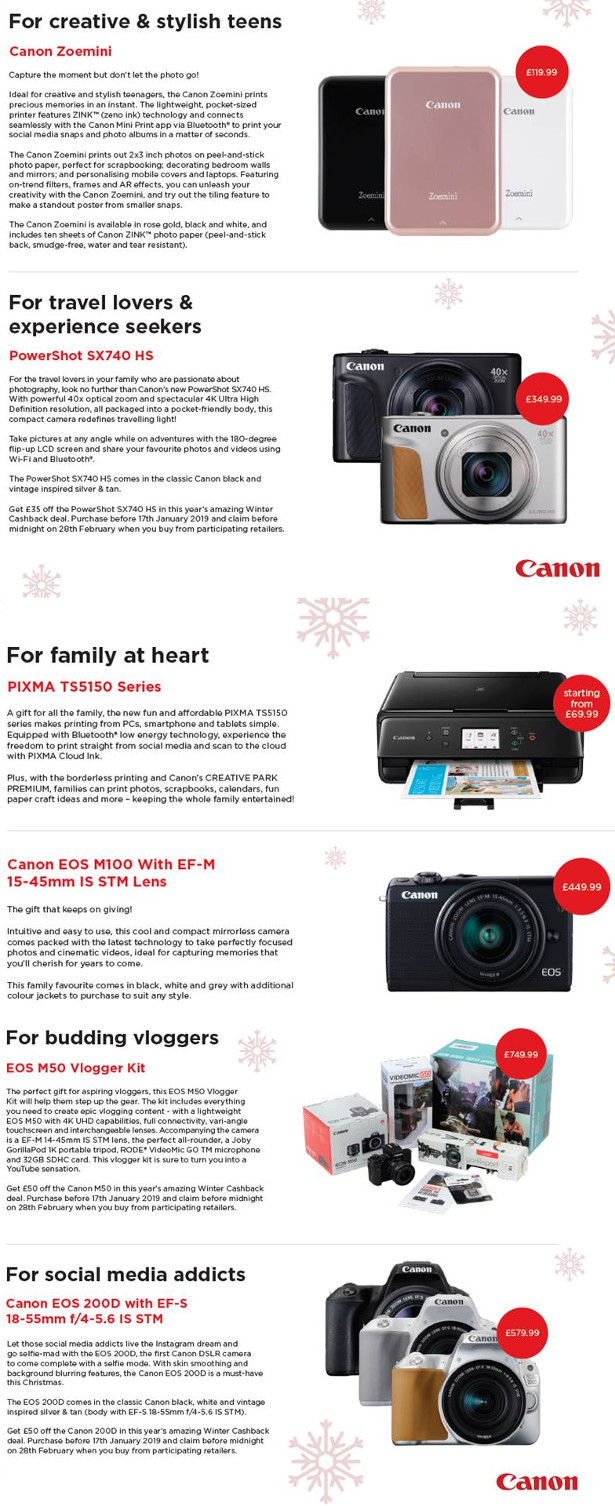 SodaStream.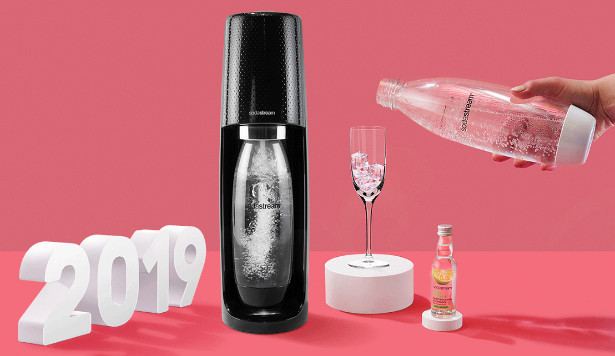 With every carbonating bottle, SodaStream prevents 3,700 single-use plastic bottles and cans from being used and discarded. Not only is SodaStream great for the environment, but people with SodaStream drink 3 more glasses of water a day.
The FIZZI ONE TOUCH is SodaStream's newest electric sparkling water maker that carbonates water at just the touch of a button and comes in black or white; and the AQUA FIZZ is SodaStream's most premium sparkling water maker that comes with glass carbonating bottles that are specially designed and dishwasher safe.
If you are interested please let me know which machine you would prefer, and the best address to reach you at. The FIZZI and FIZZI ONE TOUCH come in either black or white. I would also be happy to put you in touch with SodaStream USA General Manager, Jecka Glasman, who can speak on what the beverage industry should be doing to curb the flow of single-use plastic.
Tech21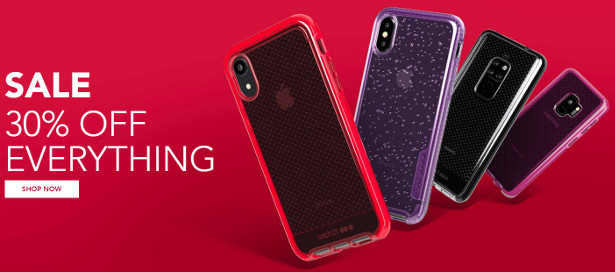 tech21 are a leading impact protection brand who design a range of slim and stylish cases for all the latest smartphone – including the new iPhone XS and Samsung Galaxy Note9.
Tech21 cases use their patented FlexShock™ material and are scientifically proven to protect smartphones from drops of up to four metres, drop after drop.
With smartphones playing ever-central roles in our day to day lives, thought this could be a great fit for your Christmas gift guides "for him" and tech lovers.
Piping Hot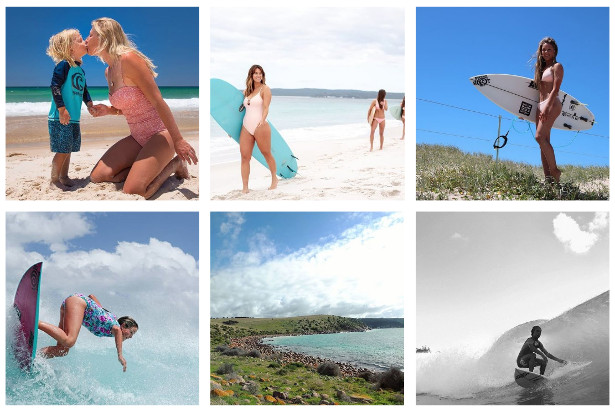 Local Australian fashion and lifestyle brand, Piping Hot, has got you covered with their latest eco range. The best part? It'll guarantee you a place on Santa's nice list.
This summer, 94% of Piping Hot's swimwear line is made with Repreve fabrics, which is made up of recycled materials, including plastic bottles and fibre waste. Each year, 8 million metric tons of plastic ends up in the ocean, and Piping Hot is on a mission For Clean Oceans, turning recycled materials into key summer pieces.
The eco-friendly range offers a variety of pieces from bikinis and one pieces to rash vests and boardshorts. All styles feature hand-picked prints for the season to have you covered for fun in the sun.

Aircharge Wireless Keyring Dual Adapter. www.air-charge.com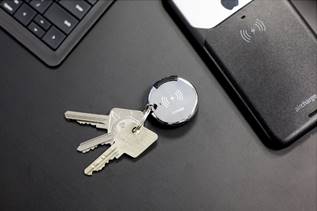 FACEBOOK | TWITTER | PINTEREST | YOUTUBE | INSTAGRAM | FLICKR
From Aircharge, the global leader in wireless charging solutions.
Wireless Keyring Dual Adapter. This product turns any smartphone without inbuilt wireless charging capabilities into a wireless charging receiver.
The Keyring Dual Adapter ‐ crafted with premium materials and featuring both an integrated Micro USB and MFi Lightning Connector ‐ adds wireless charging capability to any older phone model without Qi built in or other accessories like wireless headphones. Attach the smart Keyring Dual Adapter to your keys for a quick boost wherever you go. The Keyring Dual Adapter is available for £29.99.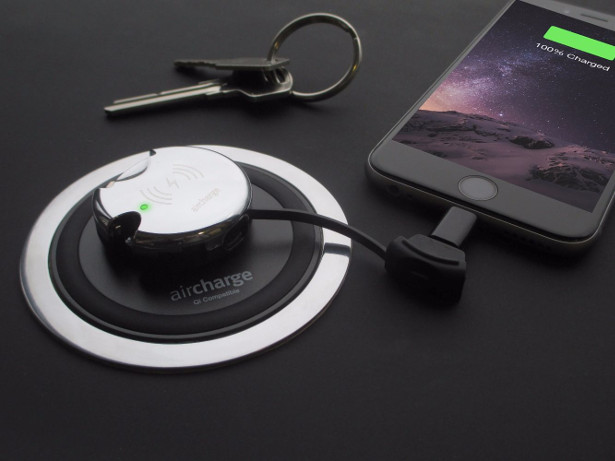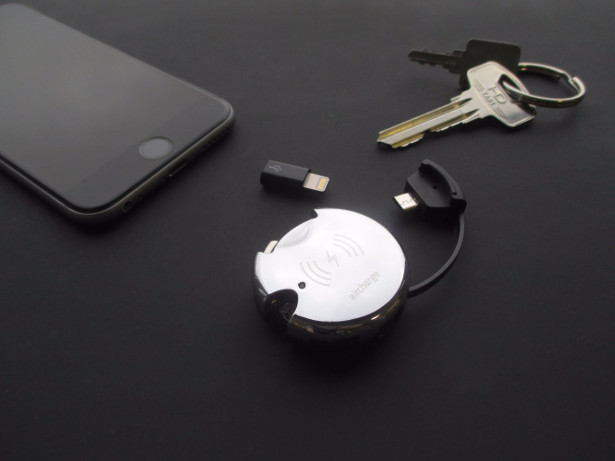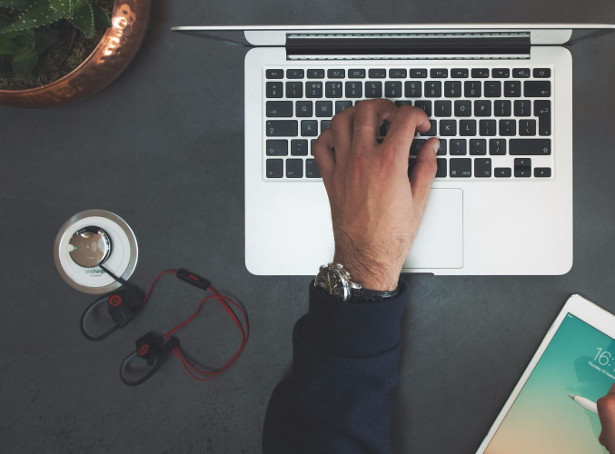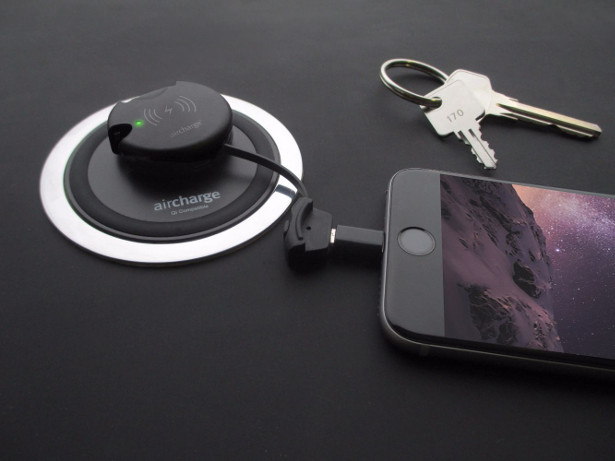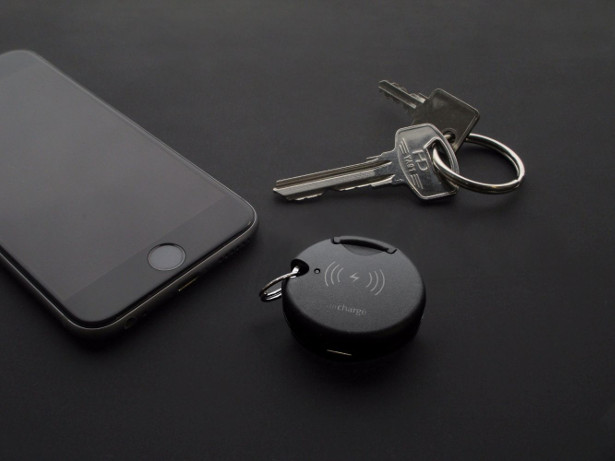 Targus Fitness Backpack
Active wear collection Work+Play'. The perfect combination to suit your 7am to 11pm lifestyle.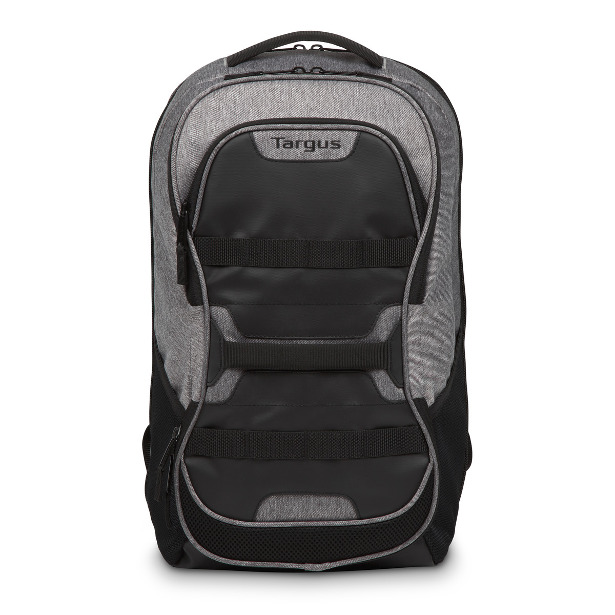 The must have item for all active professionals looking to combine work with all sorts of sports, whether it's running or cycling the Targus fitness rucksacks are the ideal accessory to combine your Work/Life balance in only one bag.
Intelligently designed, with three dedicated compartments for your laptop (up to 15.6″), daily accessories and sports gear, it's as versatile and adaptable as you are. Targus have created a dedicated section to keep your clothing (including a detachable laundry bag) away from your tech and there's even a ventilated front compartment designed for transporting your work or sports shoes. It's a real game changer!
The Fitness Backpack is available in grey and black, and the cycling backpack in black. The Work+Play collection enables you to combine your work with your workouts – the perfect everyday solution.
If you or you know of a colleague who is interested in covering or reviewing the Work+Play range, please let me know! I can provide additional photography if required and here is a video to show you just how versatile the bags are!
Hand crafted by Hempen, the UK's only organic hemp growing cooperative, this CBD infusion is a perfect muscle rub for straight from the gym or pitch.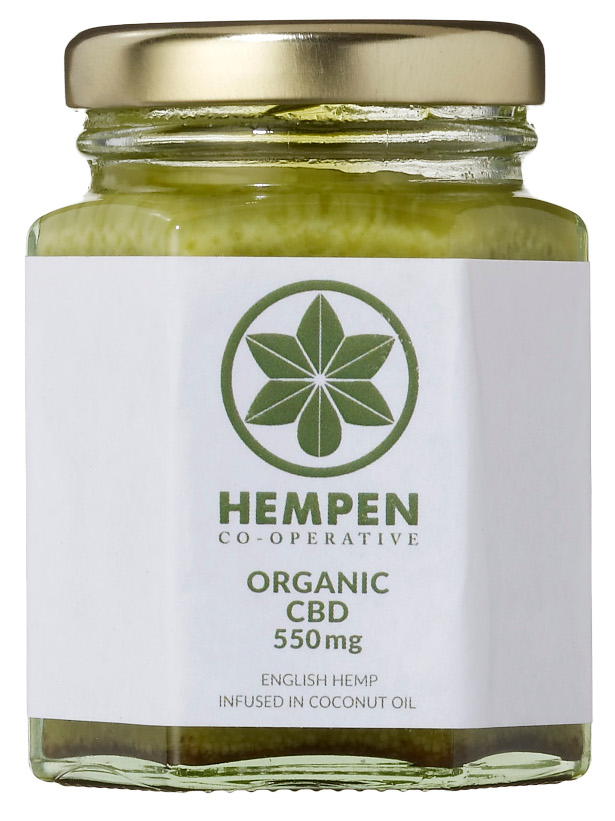 Harnessing the powerful anti-inflammatory effects of CBD, it's great for aiding recovery from training or injury as well as providing all round immune and wellbeing support through your body's Endocannabinoid System. Use it topically or add to smoothies or hot drinks – CBD bulletproof coffee for the win! Find it online at www.hempen.co.uk/shop or get in touch via Facebook, Insta or Twitter @hempenorganic.
GB Para Cycling Medallist Matt Ellis finds PhoneHug® a vital aid for training
Matt and Rachel Ellis have found PhoneHug® to be a great addition to their sporty and active lifestyle.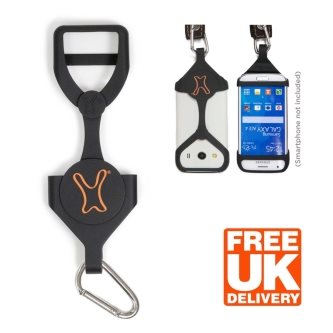 FACEBOOK | TWITTER | INSTAGRAM
Matt was diagnosed with the degenerative eye condition Retinitis Pigmentosa when he was 17, however he has not let this hold him back in striving to achieve his dreams.
In 2013 at the age of 22 he was accepted onto the GB track cycling team and competed as part of a tandem team in the Kilo and sprint events.
He won a bronze medal in the national sprint championships and a silver medal at the international cup. In 2014 he was part of the Welsh cycling team for the Commonwealth games in Glasgow and won a bronze medal.
Matt has just confirmed (Monday 19th November) that he will be competing with Barney Story in the world Para Cycling cup in 4 weeks, shared by Dame Sarah Storey on twitter
Rachel Ellis, a qualified PT and GP referral instructor, manages everything to do with her husband's sports career.
Rachel says:
"A large portion of Matts training is on a turbo trainer which uses an app to track his progress. He has previously dropped a phone onto his wheel during a sprint effort and the phone ended up in several pieces.
Due to his eye condition he needs the phone close to be able to read the data. Using his PhoneHug® he can securely attach the phone to the handle bars, read the data clearly and complete his efforts with confidence his phone is safe.
The carabinar clip that comes with PhoneHug® is fantastic when we want to attach our phone to our bag whilst at the gym or at the track.
I particularly like being able to use the lanyard whilst at the side of the track, this means I can cheer Matt on whilst capturing photos and video footage.
It is great knowing that I'm not at risk of dropping my phone in the stands or onto a hard surface.
Having 2 young children and 3 dogs means there are a lot of opportunities for phones to get knocked out of our hands.
We can now keep phones secure with us using the lanyards or even hang up out of reach of the little ones. "
Achieving great things through Matts participation in para sport is not only for himself but to inspire others. Many people with disabilities either feel they can't, or simply don't have the confidence to get involved in sport. He wants people to see their disability as an opportunity not a barrier.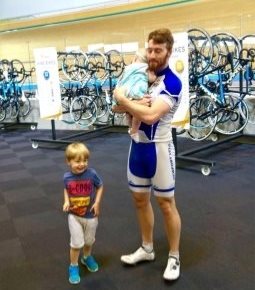 Matt is a father to 3 year old Zayn and Reeva who is 11 months old- she will be 1 on the 5th Dec. Reeva has been confirmed to have the same gene as Matt so will be monitored closely for Retinitis Pigmentosa. Showing his daughter, the amazing things you can achieve even with a disability, has given him extra motivation to achieve his dream of a Paralympic gold medal success.
Following on from his Commonwealth success and the retirement of his tandem pilot, Matt decided to move into the world of Athletics. By the end of his first season competing he had shown great potential and was invited to be part of the talent development team with GB athletics as a T13 classified athlete. He has a string of medals from several competitions including the English Championships where he won the bronze in the 100m and a gold in the 200m.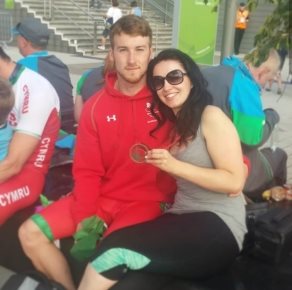 His top UK rankings were number 1 in the Long jump and 60m and number 2 in the 100m and 200m. His Long jump distance put him 12th in the world standing after just a handful of competitions making him a great medal potential for the future. However, a lower leg injury made training and competing difficult and inconsistent and he made the decision to return to cycling over the summer of 2018.
Matt has returned to cycling with an incredible passion for the sport and the determination needed to get to the very top. Each day revolves around his training, nutrition and recovery. In just 5 short months he has been selected for a talent ID day with British Cycling and after showing great potential he has been invited back for the 2nd stage of selection.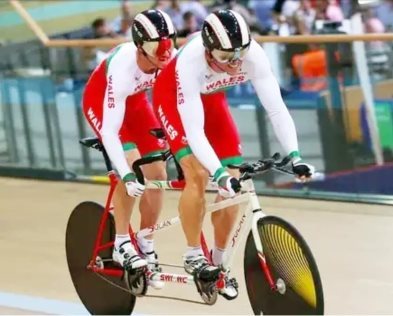 Matt has recently competed at the Para cycling League at Derby Velodrome. His pilot for this event, Dave Hartley, set up Ilkeston Cyling club which in the first 12 months grew to over 400 members. Dave along with Ilkeston CC have been a great support to Matt rejoining the world of cycling and are now looking to support more visually impaired cyclists as the club grows.
PhoneHug® designer Sam Fairbrother says: "We're really proud and feel privileged to join Matt and Rachel on this very exciting journey."
The retail price is £8.95 per PhoneHug®. An affordable item and ideal stocking filler gift! Available here: https://phonehug.co.uk/collections/all
For most this price it is a no-brainer, the price of one month's phone insurance.
The UK spent £5 million on repairing smartphones in the last 2 years.
3 million Brits damaged or broke their phone last year.
500,000 people in the UK have their phone stolen every year.
Stockist info: https://phonehug.co.uk/collections/all
Lanyards RRP: From £3.45
PhoneHug® RRP: £8.95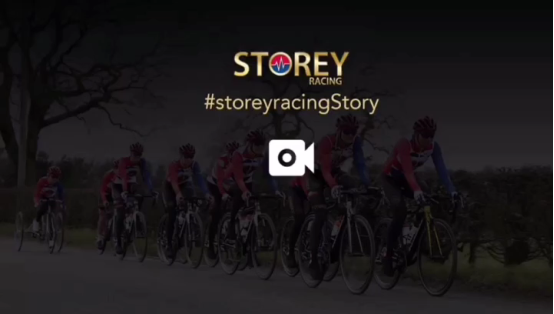 Let your tomatoes run wild!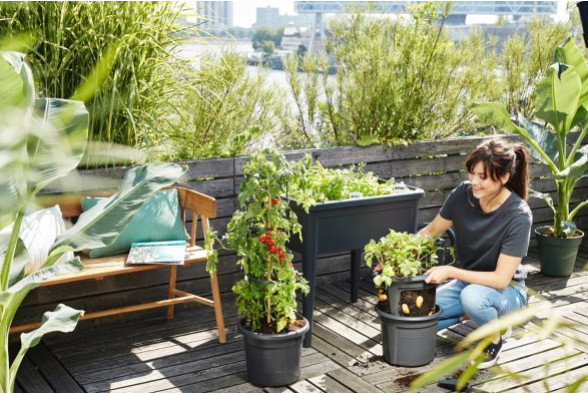 Nothing beats the feeling of picking your own fresh, juicy red tomatoes for salads, sandwiches or fresh pasta sauce. But if you want your tomato plants to reach their full potential, they need height and something to climb. For urban gardeners growing their own vegetables on a balcony or roof terrace, or gardeners with small plots, it's hard to find space for a complex contraption of canes and supports. Enter the elho tomato pot.
This clever pot makes it easy for you and your family to grow, eat and enjoy your own tomatoes. The pot comes with a sturdy rack that provides support for your tomatoes to climb, and, because it's modular, the system grows along with your plants.
Tomatoes are thirsty plants and can be very demanding. The elho tomato pot makes it easy with a special watering system and three-litre reservoir that keeps your plants healthy and thriving. What's more, the tomato pot contains recycled plastic and is made from sustainable materials. Helping you enjoy all the benefits of homegrown nature.
Looking to grow different climbing vegetables? Don't let the name stop you, the tomato pot is also the perfect home for plants such as cucumbers and peppers. And when Autumn arrives and your tomato plant has done its job, you can easily store the pot to use again next Spring. The support rack packs neatly into the water container, taking up minimal space.
A smart solution for the big city, small garden vegetable farming.
About the tomato pot, available from 01.01.2019:
The tomato pot is RRP £24.99
Elho pots and planters are widely stocked at all good garden centres, retailers and available online.
W: www.elho.com F: www.facebook.com/elho
Give room to nature
Nature makes you feel healthier, boosts your energy and makes you happier. Elho's purpose is to inspire people to bring more nature into their daily lives. With the elho collection you can give room to nature in and around your home. At elho we are green in everything we do. Most of our pottery collection is made of recycled material, all of our pots last for a long time and are produced with 100% wind energy. Our aim is to be circular by 2020. Enjoy nature with elho in a sustainable way.
About elho
Use elho's colourful and stylish synthetic pottery collection to transform your house and garden into a great place to be. Whatever your taste, elho has a style that suits you. Elho is creative, innovative and has a green vision. Elho is proud that all products are made of recycled material and produced with 100% wind energy. The company is the leading innovator in Europe and has developed synthetic pottery in the Netherlands for more than 54 years. Give room to nature with elho.
THE DEATH OF THE GYM BUNNY

– Swimming is now the most popular form of exercise for women
– Gym came in second place, with fewer than half (46%) saying they do this
THE GYM bunny is declining in popularity, as women are favouring another form of exercise in 2018, according to a landmark study into the UK's exercise habits.
A survey of more than 7,600 UK adults published by Decathlon in the Decathlon Activity Index 2018, shows that more than half of women (53%) regularly go swimming.
This beat the gym to the top spot – fewer than half (46%) claim to use the gym regularly.
Meanwhile, more than 1 in 3 (34%) women said they get involved with cycling as a form of exercise.
Yoga/Pilates was also a popular form of activity for women, coming in fourth place, closely followed by running which rounded off the list of top five sports women regularly do.
However, it's not all bad news for gyms, as gym-based exercise is still the most popular form of exercise among men – just 1% less than women, showing gyms are levelling out gender wise.
Philippe Rebelo, UK Marketing Director at Decathlon commented: "The rise of the gym bunny is something we have seen propel in popularity in the sport industry over the last two years. However, our research shows swimming is favoured as the number one sport for women. This isn't surprising given the advantages of this sport – swimming can tone and strengthen muscles and is a great way of decreasing stress and anxiety. Not only this, but swimming is one of the sports that the UK has been successful competing in thanks to talent like Ellie Simonds and Rebecca Adlington.
The Decathlon Activity Index tracks rates of participation in sport and other physical activities across the year through a monthly, national survey.
Decathlon has 45 stores in the UK and sells a variety of sports equipment, clothing and accessories perfect for those want to get active or excel their performance.
For more information, visit www.decathlon.co.uk
Fitness For Winning Rugby- Chic Carvell & Rex Hazeldine
Paperback: ISBN: 978-1787102989 RRP: £17.99
www.austinmacauley.com/book/fitness-winning-rugby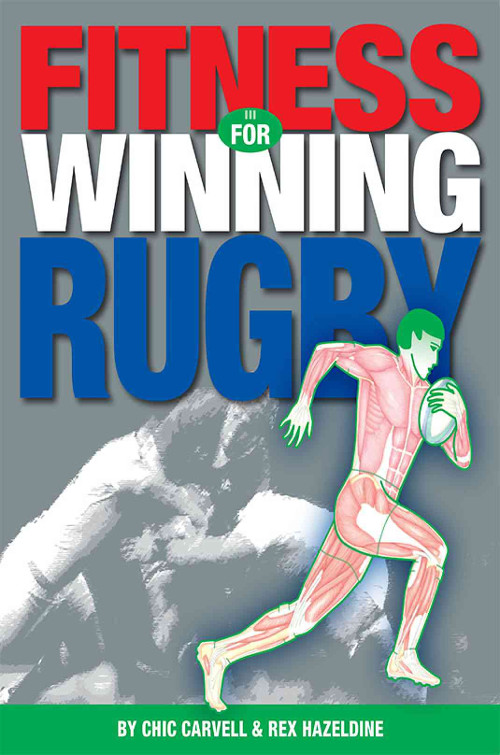 FACEBOOK | TWITTER | GOOGLE+ | YOUTUBE | PINTEREST | INSTAGRAM
About the Book Fitness for Winning Rugby is a unique publication in as much as it looks at fitness for rugby in the widest sense of the word. Alongside core fitness information it includes valuable chapters on nutrition, injuries, recuperation from injury both physically and mentally as well as the importance of training and playing the game free from drugs that will enhance performance.
Throughout the book are colourful diagrams linked to physical training together with hand drawn anatomy illustrations that add an important educational dimension which makes Fitness for Winning Rugby an essential publication for parents who have children playing rugby, coaches and players of all ages and sexes. It will be especially useful for developing players who are looking for ways of taking their game to the next level and breaking into representative rugby. Students at schools and colleges studying the GCSE and A Level Sports Studies involving the principles of fitness for sport as well as the game of rugby will find this book an important reference source.
"Improving your fitness is not something that is going to happen overnight; it has to be a behaviour change, often a lifestyle change. However by following the key steps highlighted in this book it will certainly help in winning the challenges ahead"- Andy Robinson OBE.
"The book will certainly appeal to all who coach and play the sport of rugby at all levels of the game. A must read" – Maggie Alphonsi MBE."
About the Authors Chic Carvell trained as a Physical Education Teacher at the Scottish School of Physical Education, Jordanhill, Glasgow from September 1969 to June 1972. Having gained a Diploma in Management Studies (Recreation Management) in 1973 he spent the next ten years managing Leisure Centres in the UK and abroad, pioneering the health/fitness assessment concept when running businessmen's fitness programmes. 1985 saw the birth of his Company, Chartex Products International Limited that, since its conception, has been at the forefront of designing education charts for the Fitness, Sports and Education industries. Chic has trained many sportsmen and women at club and international levels.
Rex Hazeldine worked for over 30 years as a lecturer in Sport and Exercise Science at Loughborough University, becoming Director of Sport. He has been fitness advisor to the England Rugby Squad and the Rugby Football Union and director of fitness to the Women's Rugby Football Union. He is the author of Fitness for Sport and Strength Training for Sport and co-writer of The RFU Guide to Fitness for Rugby (1991). In recognition for his work in fitness and sports coaching he has been inducted into the Sports UK Coaching Hall of Fame.
Fitness For Winning Rugby, is published by Austin Macauley Publishers and is available to purchase from Austinmacauley.com, Amazon and all good booksellers. For more information, please visit www.austinmacauley.com/book/fitness-winning-rugby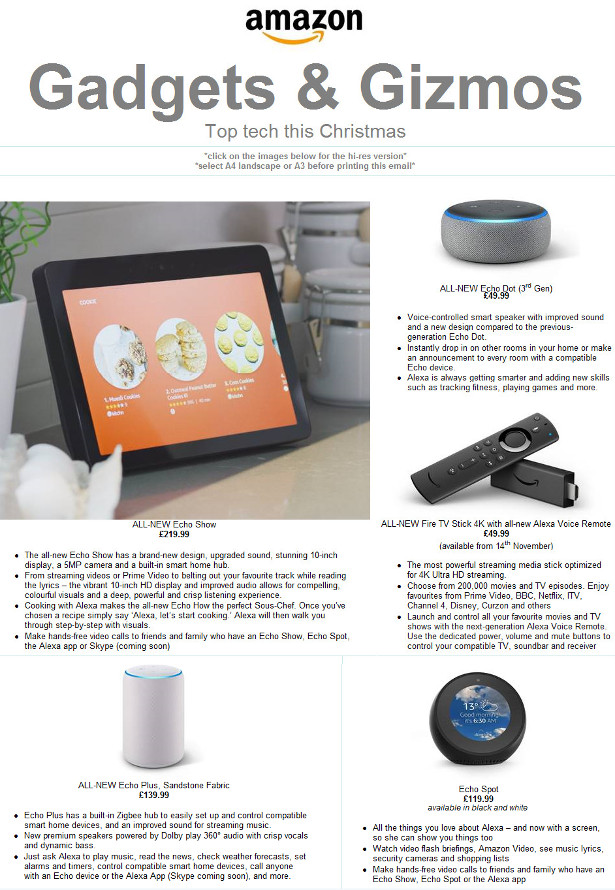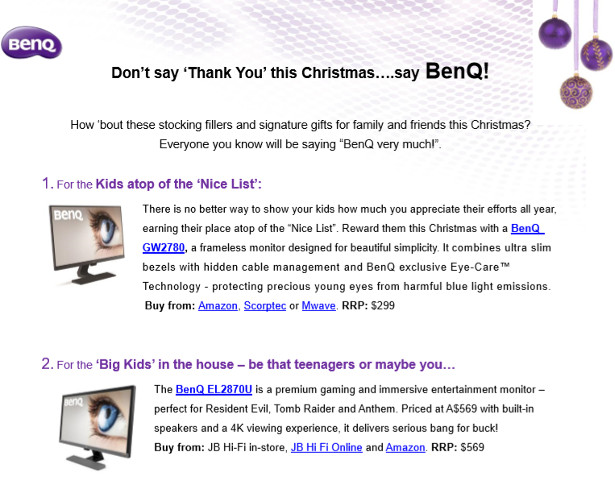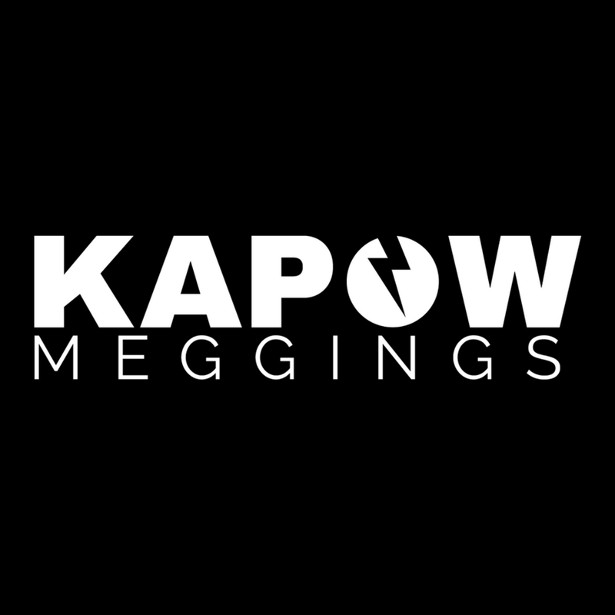 FACEBOOK | TWITTER | INSTAGRAM
KAPOW MEGGINGS
Men's active wear with a twist, kick-ass men's leggings with killer designs. Check out their performance range here: kapowmeggings.com/collections/performance-range
They already have guys wearing them for touch rugby in both Australia and the UK, and the movement is growing in the States.
ABOUT THE BRAND
Kapow Meggings are made for men who attack life with the confidence of a high performance athlete. Founded by Sydney brothers Ben & Jordan, Kapow's leggings are designed especially for men and feature a show-stopping range of wild prints and killer colours. They're made to fit like a second skin, and look like a million dollars. With styles ranging from Geotech to High Voltage, and neon leopard print to exploding supernovas, their designs are all about self expression, having fun, and standing out. Men all over the world wear Kapow's for fitness, fashion, and festivals.
THE NEW PERFORMANCE RANGE
Men don't have to wear boring workout gear. Whether they're on the rugby field, squatting, running, downward dogging, or mother flippin' BASE jumping, men need to look the goods and wear gear that can support high endurance high impact activities. But guys don't have many options when it comes to premium quality athletic mens leggings that aren't black, blue or… actually, that's about it.
The new Performance Range is designed to supercharge male gym style with wild prints and killer colours.
Kapow Meggings have just launched a range of athletic leggings for men who have 99 problems but a bench ain't one. It's work-out gear that is engineered to get physical and designed for men who like to stand out from the crowd. Kapow's leggings are battle-tested by amazing athletes from all corners of the world – our brand ambassadors include BASE jumpers, yoga teachers, bodybuilders and aerial acrobats.
PRODUCT FEATURES
High performance spandex and polyester construction provides mid-level compression to help stabilize muscles while providing superior support, comfort and durability.
Way Stretch fabric
Breathable & moisture wicking
Ergonomic waistband for secure and comfortable fit
Flat seams for smooth movement & natural range of motion
Lightweight, second skin feel
Slimline phone pocket keeps phone secure & tight w/ no bouncing
Zippered stash pocket for keys / cash
Reflective logo
Machine washable, quick drying
Here are images of Kapow Meggings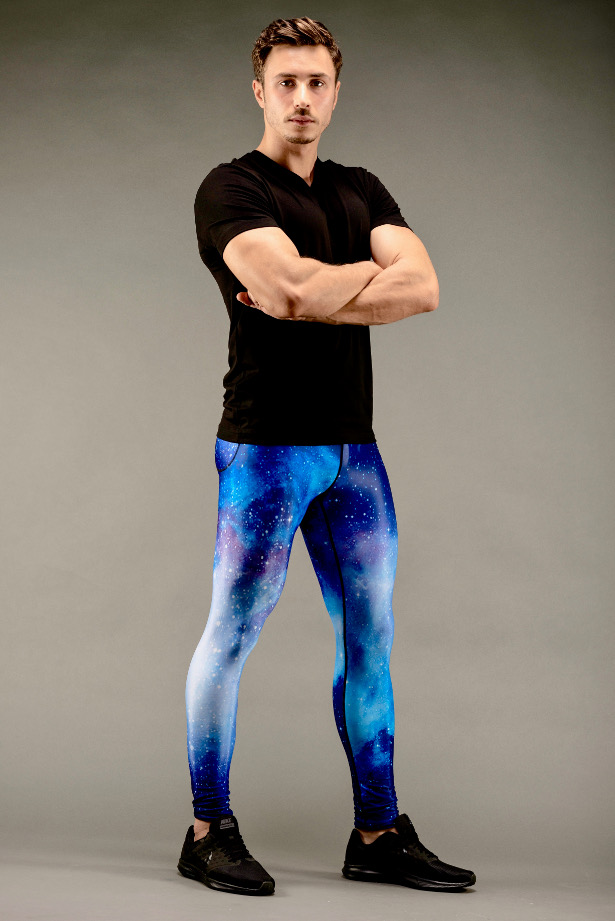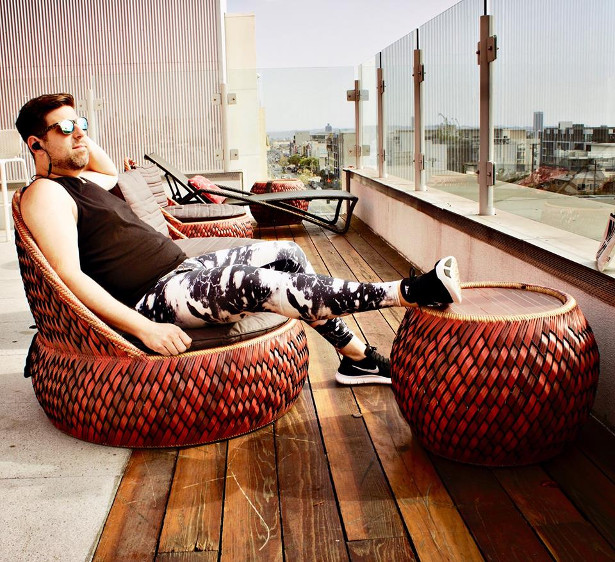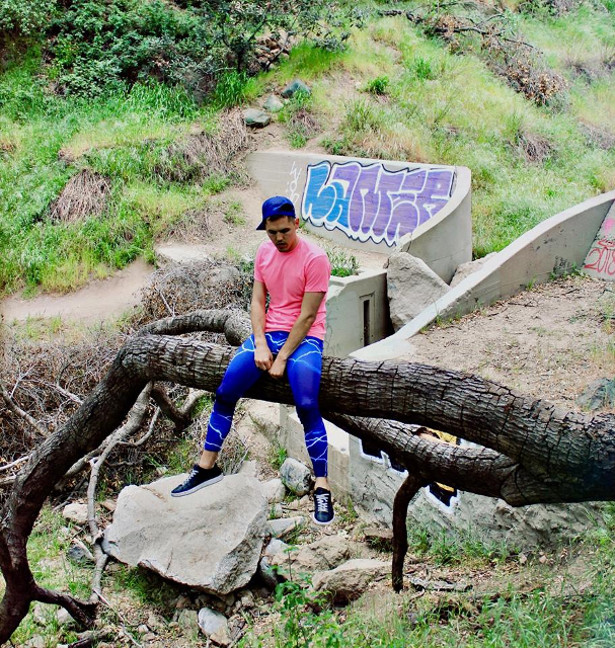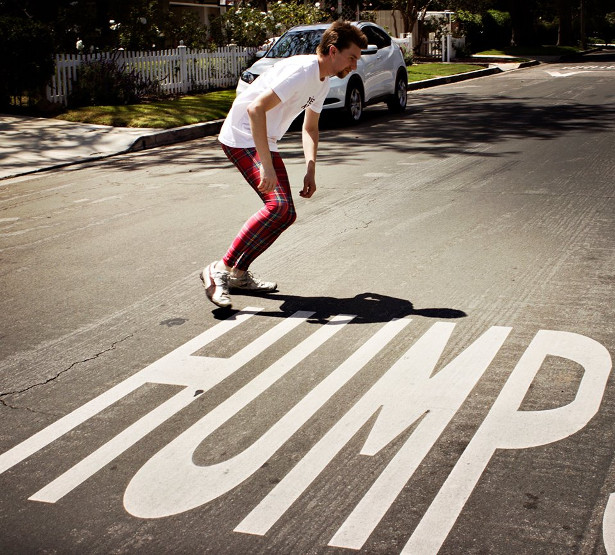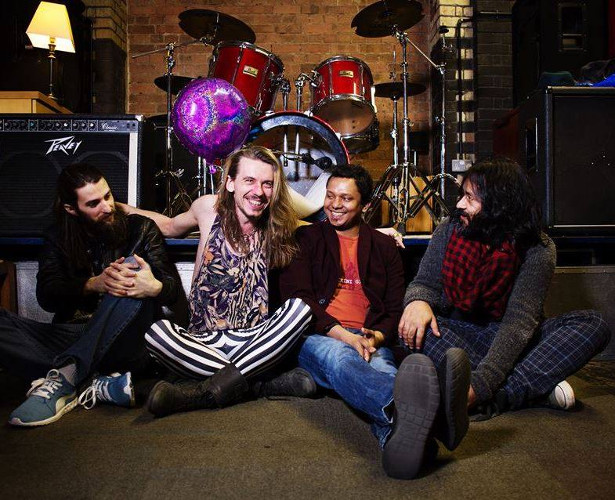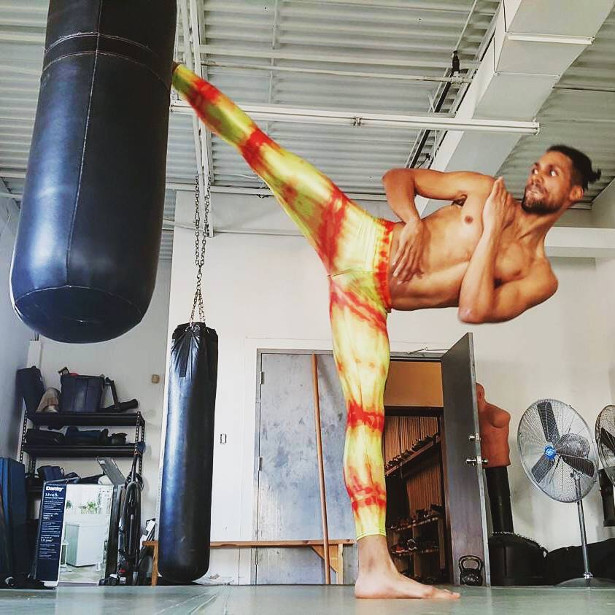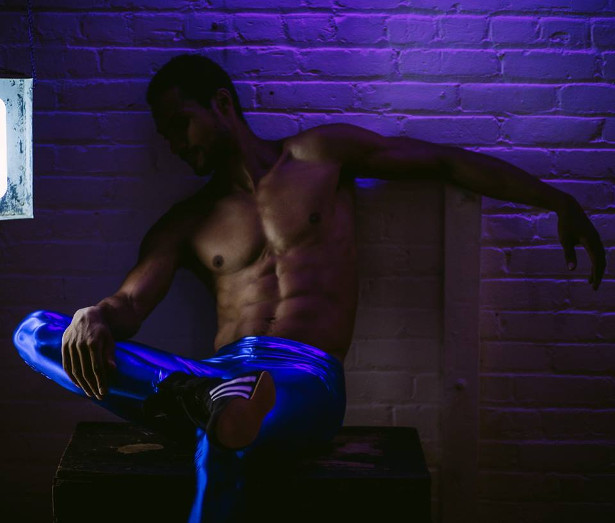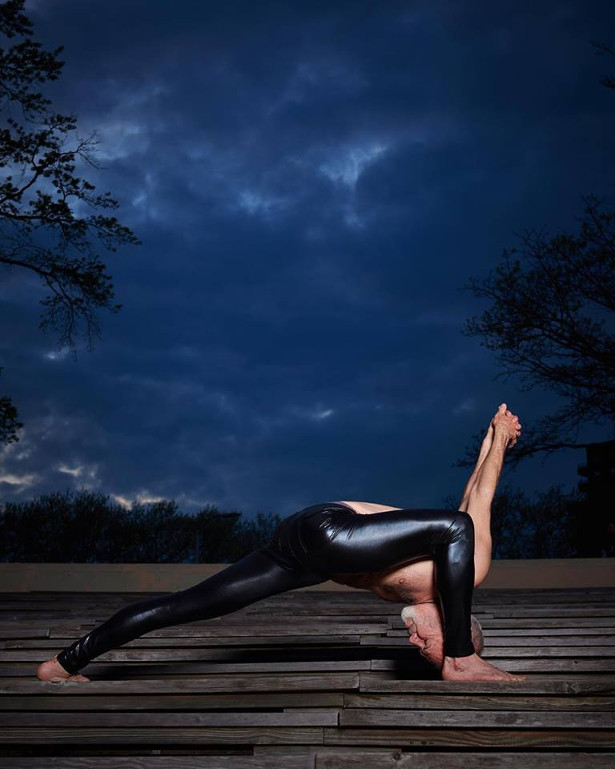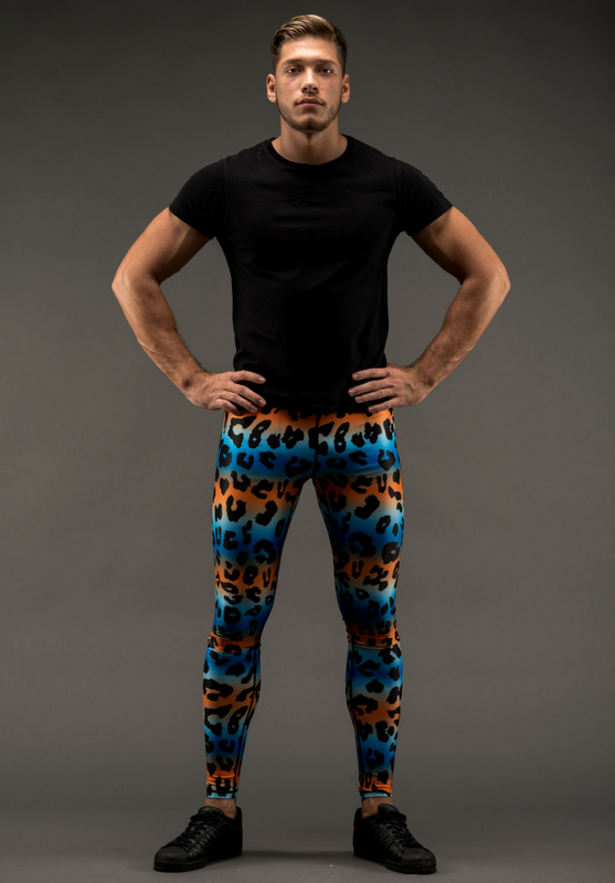 www.nourishwithrenata.com
Secretly Healthy Sweet Treats E-book.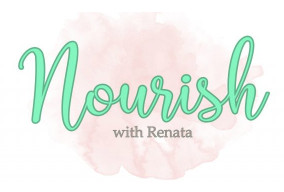 It is a totally free e-book of healthy and scrumptious dessert recipes that my family and kids love!
During the holiday season, indulgent desserts run rampant and it can be hard for people to resist if they are trying to live a healthier life. Well, what if you don't have to? Instead, make some of my healthy Peanut Butter Chocolate Chip cookies. They are high in protein and healthy fats, and they are a hit with people of al l ages. Or impress your guests with a Marbled Chocolate and Pistachio Slice, They'll never know they are actually nourishing their bodies with healthier ingredients than other seasonal desserts.
You can download the free e-book by going to NourishwithRenata.com and clicking on the Free E-book link in the menu bar.
NourishwithRenata.com

Give the gift of core strength. Exercising with Pelleres you will burn more calories in a shorter time! www.pelleres.com.au
10% discount code is "intouch10" for the www.pellleres.com.au site.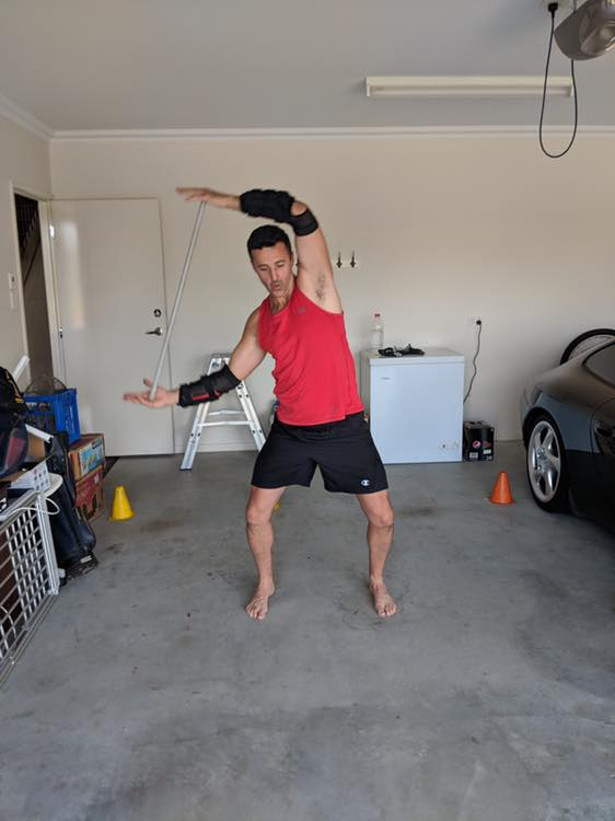 Pelleres are award winning fitness device designed to get to your fitness goals faster. Exercising with Pelleres you will burn more calories in a shorter time, example 21 mins vs 27 mins for 550 calorie burn.
Used by elite athletes the secret is now out!
Pelleres are ideal for functional training. As simple as putting them on and working out, so easy and effective.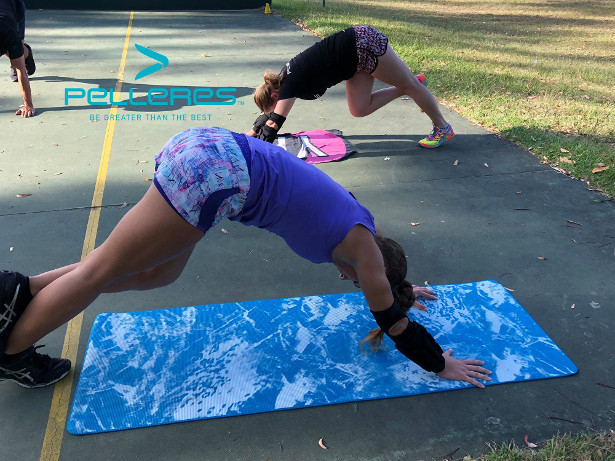 Pelleres are an international award winning core strengthening device. Classified as a functional strength training device, Pelleres' unique patented design "switches" on abdominal muscles
in isolation.
What separates Pelleres from every other product on the market is:
The weight range; scientifically calculated to a resistance level based on muscle activation.
The position of the weight. The "opposite lever" for muscle activation.
Anchoring mechanism. Fast movement patterns with minimal change in position.
Grand Final Technologies are innovators in the sports industry.
We design and manufacture core strengthening systems and devices that help people realise their TRUE ATHLETIC POTENTIAL.
Pelleres are the latest innovation in functional strength training devices.
They are scientifically developed to activate core muscles during exercise. The specific weight and position are key to the effectiveness of Pelleres.
Pelleres™ is the latest innovation in sports technology that was developed in Brisbane, Australia.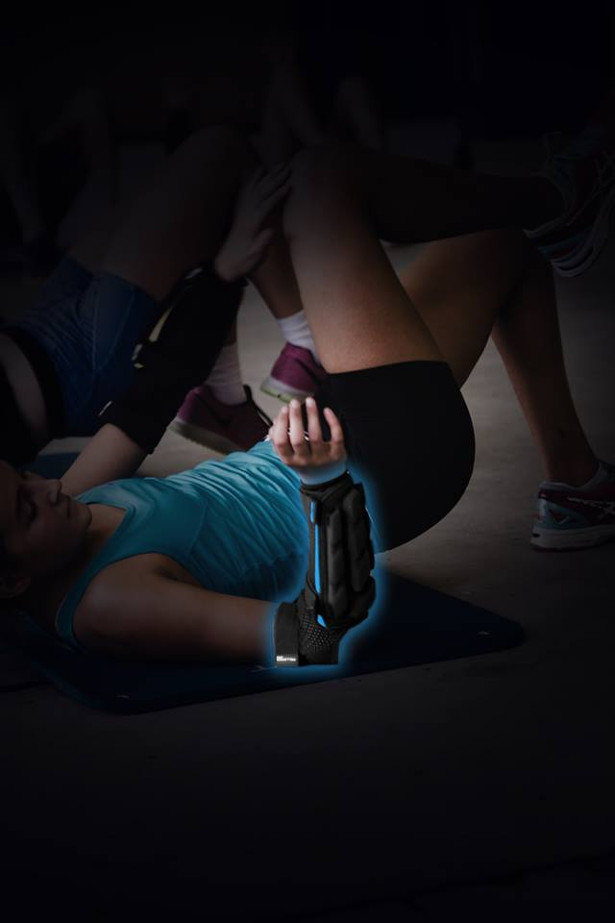 Pelleres™ is a functional strength training device that instantaneously improves your performance. Just by wearing Pelleres™ you can run faster, jump further, throw longer, kick balls harder, and hit things with more power! I know, totally unbelievable but true!
But that's not all, you also will get fitter faster, improve your core strength, and be able to recover from injuries quicker. Back pain? No more with Pelleres™; your back muscles are strengthened, which greatly improves core stability and posture.
How come and why is this so? Good question. Firstly Pelleres™ is based on well accepted principals of resistance, overload, counter balance, and the fundamentals of biomechanics.
How it works. As soon as you put on Pelleres™ you are creating a slight imbalance in your body. And what happens is that all your fine core stabilizers muscles are called into action to restabilize this imbalance. Because the weight added is so light it's not your major muscles groups that have to work harder but instead your fine core stabilizers are called into action. Now because your core is actively engaged (or harder), your body immediately becomes more efficient in its activity and your performance instantaneously improves. It is a well accepted fact that there is a direct correlation between core strength and overall performance.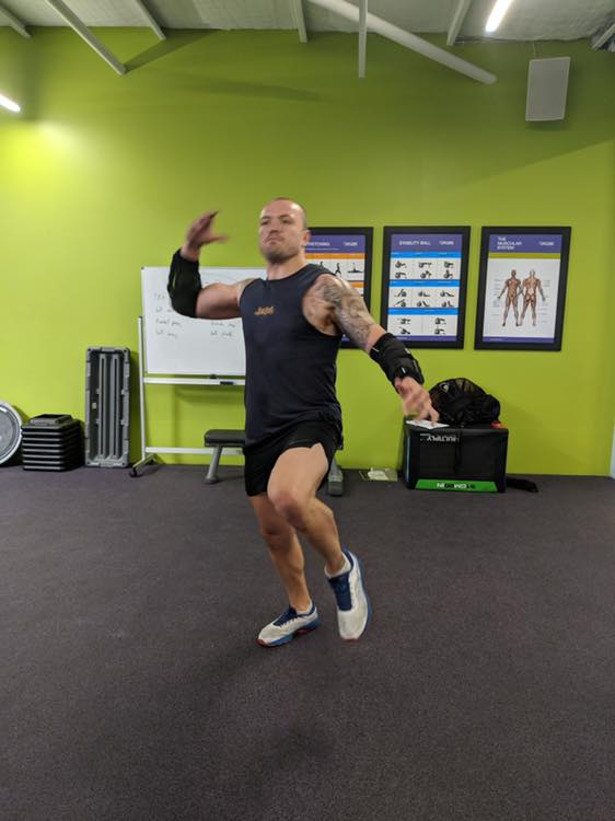 When you wear Pelleres™ all your core and stabilizer muscles are specifically targeted. The light weight targets your fine core stabilizer muscles and because they are working harder they get stronger.
Pelleres™ is based on a breakthrough scientific observation that by positioning slight weight on your forearms your body immediately becomes more efficient. Basically Pelleres™ tricks your body into working better. It's incredible that something so simple can make such a difference!
Yes Pelleres™ are fantastic for athletes and pro sports men & women BUT they are equally beneficial for anyone wanting to improve their health, lose weight, or just get into better shape.
Just by exercising in Pelleres™ you burn more calories without any extra effort. Amazing but true!
Pelleres™ are excellent for rehabilitation. Overcoming any injury? Pelleres™ are excellent for shoulder, back, abdominal, hernia, knee, groin, hamstring, calf, or ankle injuries. They help reprogram or establish "correct" movement patterns.
Go to our website for more information: www.pelleres.com.au
If you are a personal trainer, coach, physiotherapist, Doctor, or chiropractor ask us about incorporating Pelleres™ into your business.
It's incredible that something so simple can make such a difference! Tell us what you think. Post a message or comment; we would love to hear your thoughts on Pelleres™.
Mepi Faoagali
CEO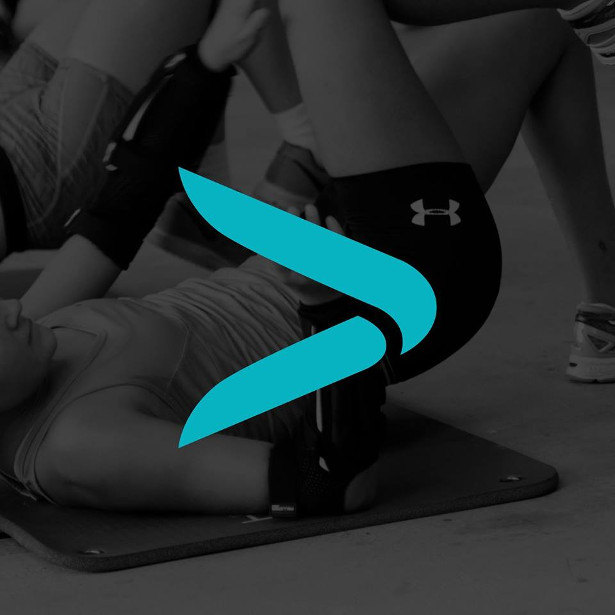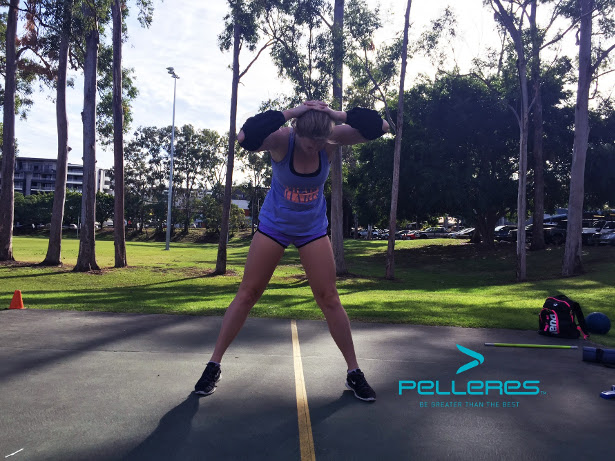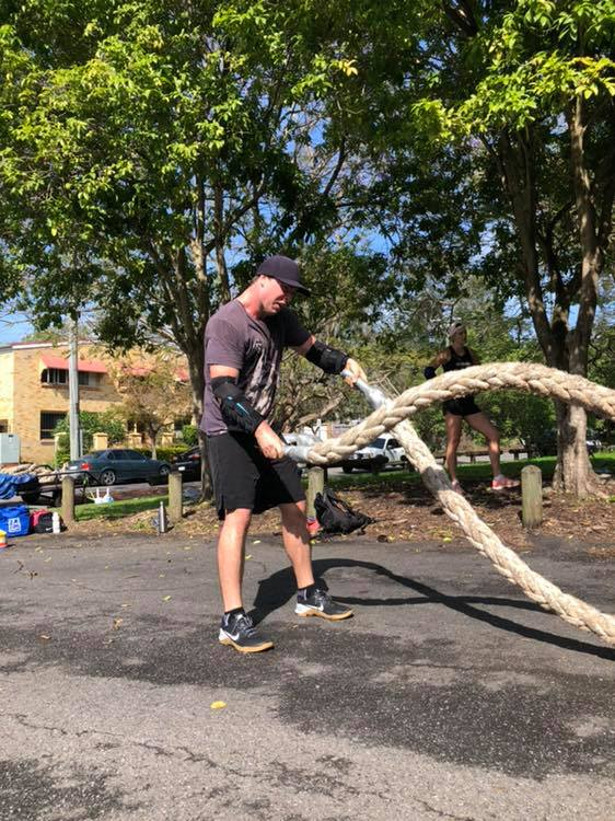 The Fitness Junkie
Apple Watch Series 4 Nike, 40mm Space Gray with Anthracite/Black Sport Band – R7999. Available from Digicape.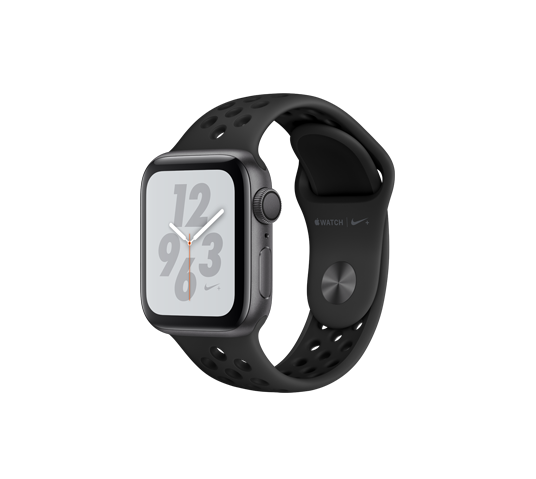 Kitted out with a built-in GPS, a whopping 18 hours of potential battery life and storage capacity of 16GB, the Apple Watch 4 series is the perfect gift for your exercise-obsessed friend or family member; helping them stay on top of their fitness goals. Apple always nails the brief when it comes to sexy product design, and the Apple Watch – with its sleek aluminium case with sapphire crystal and ceramic back, hard-wearing anthracite band and 30% larger display with curved screen – is yet another example of the tech giant's aptitude at creating devices with serious pull power. The Apple Watch is sure to get your loved one off the couch (and out of your hair!)
The Always-on-the-Go Professional
New MacBook Air 13' DC i5 1.6GHz/8GB/128GB – Gold – R21499. Available from Digicape.
The MacBook Air is perfectly portable and ideal for professionals on the go, offering the capabilities of a laptop with the compactness of a notebook or tablet. And as the greenest Mac available – with a case made from 100 percent recycled aluminium – it ticks all the environmental boxes too.
The Commitment Phobe
Apple Airpods – R2659. Available from Digicape.
The new wireless Apple Airpods are perfect for that person in your life who hates being tied down…and wires are just soooo 2017. Airpods connect instantly when you put them in your ears, offering crystal clear sound without the pesky wires.
That Film Industry Friend
LaCie 2.5" Rugged Thunderbolt 3 & USB-C. Available from LaCie.
LaCie's signature Rugged hardrive is the crème da la crème of on-the-go storage solutions, offering unrivalled speed and capacity – all enclosed in a highly-durable, shock and water-resistant casing. Spoil your artsy industry friend with a Rugged and we guarantee it will never leave their side.
The Influencer
LaCie DJI Copilot. Available from LaCie.
Knock the socks off your content creator friend with the LaCie DJI Copilot, a backup on-set solution that allows you to jumpstart post production (via an app), with no laptop required. You can connect Copilot to your phone or tablet via USB and launch the app (no internet required), to playback video, or to organise and manage files. The device is compatible with iOS and Android phones/tablets, Mac and Windows, drones, DSLR cameras and action cams, making it highly sought-after by content creators, film makers and drone operators – for obvious reasons.
The Sleeping Beauty
Satin Pillowcase – R320. Available from Granny Goose.
Granny Goose's satin pillowcases are the ideal gift for your girlfriend who has everything. Unlike cotton which draws moisture from your skin, satin pillowcases retain your skin's moisture balance, helping prevent the formation of wrinkles, while also keeping your locks shiny & knot-free. This luxe pillowcase is guaranteed to leave you humming "I woke up like this!" under your breath all day.
Introducing the S-Charge – a must-have battery case for the popular Nintendo Switch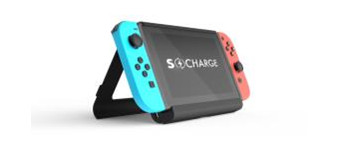 The ultimate accessory for non-stop gaming fun on the Nintendo Switch has arrived – S-Charge. Incorporating a high capacity battery, improved kickstand and two game card slots, the S-Charge is an extension to your existing device that easily clasps around it.
The creators of the S-Charge, InDemand Design, launched the product on crowdfunding platform, Indiegogo, achieving its fundraising goal in 48 hours of going live. The campaign was supported by over 4,000 backers making it the best-selling crowdfunded Nintendo Switch accessory. With more than 5,000 units sold across 60 countries, the S-Charge has gone from strength to strength with the aim of being a must-have for all gamers.
Aiming to limit the number of accessories when on the move, the S-Charge is portable, slim-line and lightweight and can not only charge the Nintendo but also other devices. The 10,000mAh battery offers up to 12 hours of additional power which means that users can stay entertained when travelling, commuting or having a long gaming session at home – even when playing the most power hungry games. Here is how the Switch performs when playing the most popular games:
The Legend of Zelda: Breath of the Wild: 10 hours 40mins
Mario Kart 8: 10 hours 45 mins
Mario Odessey: 10 hours 55mins
Diablo: 11 hours 20mins
Splatoon 2: 10 hours 15mins
Fortnite: 10 hours 35 mins
The S-Charge also has an improved kickstand which offers greater stability and can be used in multiple angles to change the way you play. As the charging port has been moved to the right-hand side of the case, the S-Charge is one of the only ways to charge while playing in table top mode.
No need for extra carrying cases, the S-Charge not only protects the Nintendo Switch™ but also has slots for 2 extra game cards to bring along with you on the go. The S-Charge has been built to combat the problems of overheating and potential warping of the device. A bundle version is available with two free screen protectors and a hardshell carry case at an RRP of £64.99 from Amazon, John Lewis and Currys.
Arccos 360 Golf Tracking System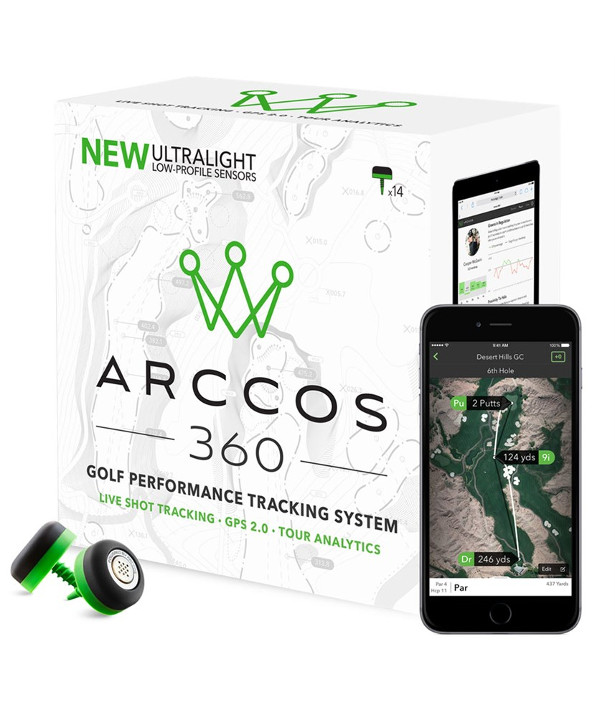 If your family or loved ones are tech-loving golf addicts, then the Arccos 360 Golf Tracking System may be the golfing product to purchase them this Christmas.
The device pairs up with your phone and provides players with real-time stats using GPS and shot tracking technology to really help improve performance.
The Arccos 360 Golf Tracking System sends stats to your paired device instantly and can be used anytime or anywhere you're playing a round of golf.
The Proprietary Tour Analytics platform system interprets your stats, which means users can analyse their performance during a round of golf. With the instant data available at your fingertips, you can adjust your swing immediately to help improve performance.
Arccos 360 Golf Tracking System allows for completely seamless play, which means there is no need for additional actions that may interrupt your round of golf.
The one-time Bluetooth pairing process makes it simple to set up every time you set out on a golf course.
Meanwhile, the sensors can easily be attached onto the end of your golf grip and with sensors weighing less than 12g, the device has zero impact on the golf swing.
Price: £249.00
available from: www.golfbidder.co.uk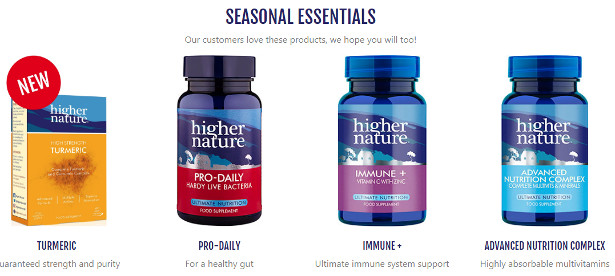 The NVIDIA Shield TV is a brilliant tech gift for Christmas, offering a transformative TV experience, with hundreds of apps and games, plus built in Google Assistant.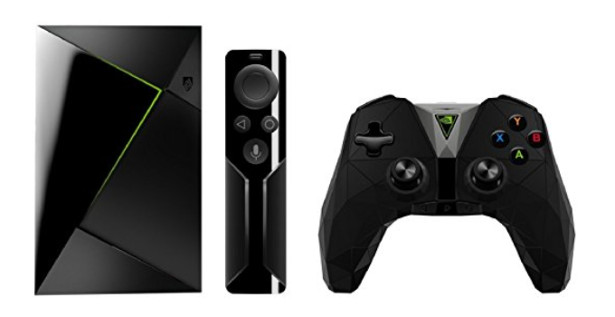 There are two models of SHIELD to choose from:
· SHIELD TV, £179.99 – Ideal for the streamer in your life, comes bundled with a SHIELD remote
· SHIELD TV, Gaming Edition, £189.99 – Ideal for the gamer in your life, comes bundled with a SHIELD game controller and SHIELD remote
It's the best Christmas tech gift for everyone on your list:
The Entertainment Lover: SHIELD now delivers the most 4K entertainment of any streaming media player and is the portal to all the entertainment they'll ever need. Netflix and Amazon Video in stunning 4K HDR, plus YouTube, VUDU, Google Play Movies & TV, FandangoNOW and more, in up to 4K
The Gamer: SHIELD now supports hundreds of AAA games, including the hottest titles like Fortnite, Assassin's Creed Odyssey, Shadow of the Tomb Raider, and NBA2K1 — all via the GeForce NOW beta service that landed on SHIELD a few months ago. The free cloud streaming service turns SHIELD into a GeForce-powered gaming rig and hosts hundreds of supported titles and saves and cross-play on both Mac and PC laptops and desktops, gamers can pick up a game from wherever they left off
The Smart Home Aficionado: The same Google Assistant available on Android phones, iPhones, speakers and more will now provide visually enhanced answers on the TV. SHIELD is also the only streaming player that is a SmartThings home hub. Additionally, Amazon Echo Dot now works with NVIDIA SHIELD
Created with the goal of ensuring safety without limiting independent play and exploration, the XPLORA 3S offers an instant channel for communication between parent and child.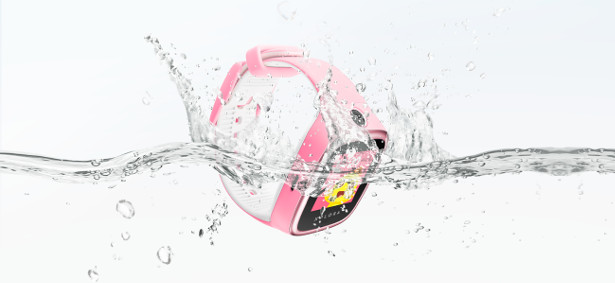 By combining geolocation technology with a child-friendly interface, the 3S is the perfect solution for adults, who wish to maintain contact with their children, yet do not want them to have unsupervised access to a traditional smartphone,.
XPLORA 3S retains the basic functions of a phone, with the parent or guardian being given the ability to preset up to 12 numbers from which calls may be made or received. One-way text messages can also be sent by the parent to the child's watch phone. With safety at the heart of XPLORA 3S's design, should the child feel in danger, they can press XPLORA 3S's SOS button and the watch phone will dial the 12 pre-programmed contacts until a response is received. An alarm sound can also be triggered. XPLORA 3S's sophisticated geolocation capabilities provide parents with an unobtrusive yet dependable means of locating their child at any given time, whether by checking the parental app, or receiving notifications whenever the child enters or leaves a 'safety zone' – a preset geographical location. It also comes fully equipped with a camera and photo storage, is fully submersible for up to 30 minutes to a depth of 1.5 metres, and is also the only device of its kind with Amazon Echo integration.
The XPLORA 3S is available from Amazon, as well as directly from the XPLORA website, with prices starting at £179.99 (inclusive of 12 months of minutes and data).
Give the gift of Adventure this Christmas in the Lee Valley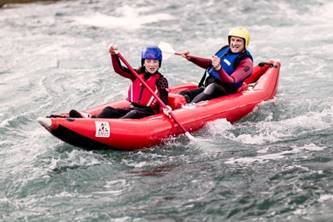 From experiences for thrill seeking couples and horse fanatics to cycling enthusiasts and animal lovers, Lee Valley Regional Park has the perfect gift ideas guaranteed to make an unforgettable Christmas!
For Couples: White Water Activity for two
Give daredevilling duos the gift of water–fuelled fun at Lee Valley White Water Centre this Christmas. Couples can Jump into action as they surf their way down the rapids holding on to a hydrospeed or enjoy an exhilarating Hot Dog ride down the legacy loop in an inflatable, two person kayak.
· Price: £100 per couple
· Address: Lee Valley White Water Centre, Station Road, Waltham Cross, Hertfordshire EN9 1AB
· Age: 12+
· For more information go to – visitleevalley.org.uk/giftvouchers
For thrill Seekers: White Water Rafting Adventure
The White Water Rafting adventure is the perfect present for daring dads, mad mums and brave brothers and sisters. Located at Lee Valley White Water Centre where Team GB won gold and silver during the London 2012 Canoe Slalom event, thrill seekers will create unforgettable memories as they tackle the drops, twists and turns of the venue's exhilarating 300m long Olympic course.
· Price: £65 (if purchased between 1 November – 25 December get this £65 voucher for £50!)
· Address: Lee Valley White Water Centre, Station Rd, Waltham Cross, Hertfordshire EN9 1AB
· Age: 14+
· For more information go to – visitleevalley.org.uk/giftvouchers
For cycling enthusiasts: Track Taster Day
The fastest track in the world is not just for champions, cycling fans can follow in the tyre tracks of Sir Chris Hoy and Mark Cavendish by cycling the same velodrome track made famous during the London 2012 Olympic Games. Perfect for cycling enthusiasts and beginners alike, during this action packed, one-hour session cyclists will be coached in the use of a fixed wheel bike and the basic skills required to safely navigate the same track made famous in the London 2012 Olympic Games.
· Price: £65
· Address: Lee Valley VeloPark, Abercrombie Road, Queen Elizabeth Olympic Park, London E20 3AB
· Age: 12+
· For more information go to – visitleevalley.org.uk/giftvouchers
For horse lovers: Have a Go Lesson Gift Voucher
Introduce a loved one into the world of horse riding with a gift voucher for Lee Valley Riding Centre's 'Have a Go' lessons. Ideal for beginners, these group sessions enable riders to experience being on horseback within a safe and relaxed environment, upon well trained horses and ponies. During the lesson, participants will get acquainted with their horse before learning the basics of horse-riding from mounting the horse to moving through the paces.
· Price: From £17
· Address: Lee Valley Riding Centre, Lea Bridge Road, Leyton, London E10 7QL
· Age: 5+
· For more information go to – visitleevalley.org.uk/giftvouchers
For the little ones: A farm adventure
A gift voucher for Lee Valley Park Farms is the perfect present idea for the little (and big) kids in your life! They can fill their day with a visit to our farmyard friends, explore the indoor and outdoor adventure play areas, ride down the Alpine Adventure before taking a ride to our working dairy farm on Tex the Tractor.
· Price: £9
· Address: Lee Valley Park Farms, Stubbins Hall Lane, Waltham Abbey, Essex EN9 2EF
· For more information go to – visitleevalley.org.uk/giftvouchers
For more information about the range of experiences on offer across Lee Valley Regional Park and its range of Christmas gift vouchers, head to visitleevalley.org.uk/giftvouchers