Move over Rudolph, the Spitfire is in town!
Santa has officially upgraded his reindeer and sleigh to a new plane.

This Christmas, adorn your tree with a statement Santa from Imperial War Museums (IWM) shop, sure to catch eyes and be a hit with the whole family.
Let jolly St.Nicholas take the skies.
A unique sight to see Santa in a Spitfire, new for 2018 and exclusive to IWM. You can still spot Santa in his classic red or blue planes as well.
Santa In A Spitfire Decoration, £7.00 – Santa In A Red Aeroplane Decoration, £6.00 – Santa In Blue Aeroplane Decoration, £7.00
Imperial War Museums (IWM) Shop
www.iwmshop.org.uk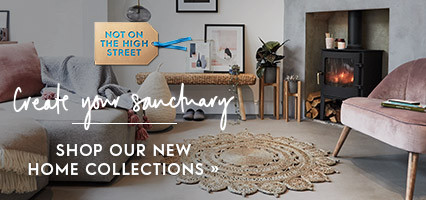 PENCIL PARADISE!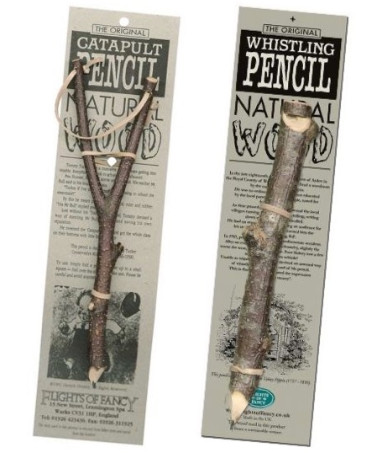 Little Explorer Stocking Filler Toys From Muddy Puddles
Catapults.jpg
Catapult Pencil – £5
Whistling Pencil – £5
Who doesn't love a catapult? Made from natural wood, this twig pencil is old school fun! Each pencil tells the amusing story of Tommy Tucker and no two catapults are the same!
AND
Whistle while you explore! Fabulously rustic and individual, this chunky whistle pencil will alert fellow adventurers as to where you are when out exploring!
The perfect stocking filler for young nature explorers!
www.muddypuddles.com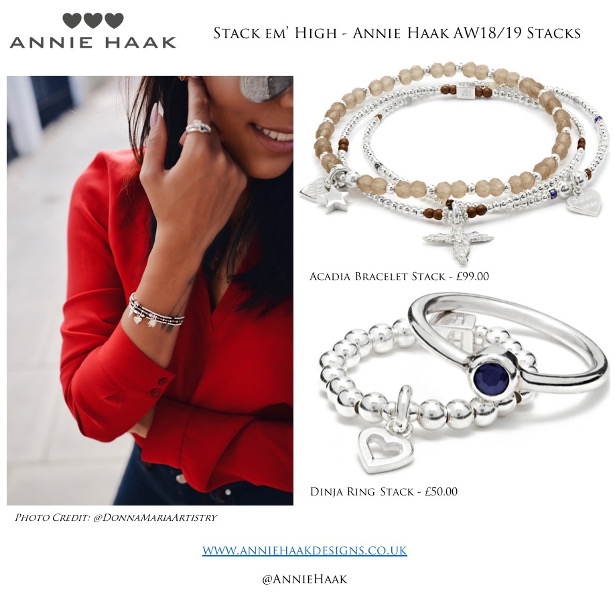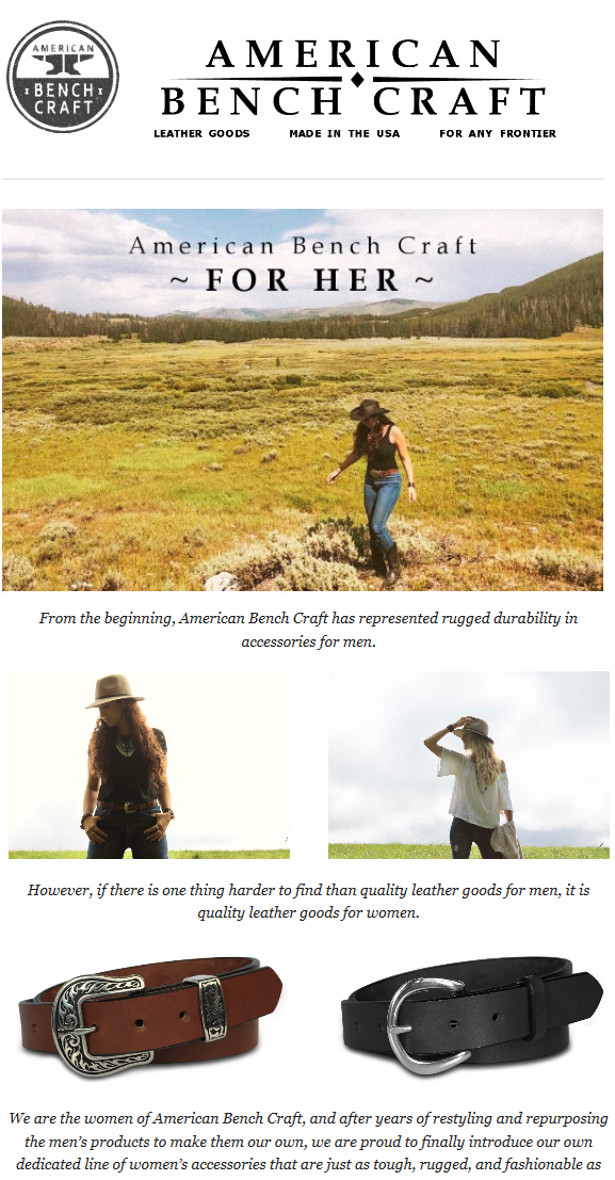 FILL YOUR STOCKING!
Wool Couture DIY Craft Kits For All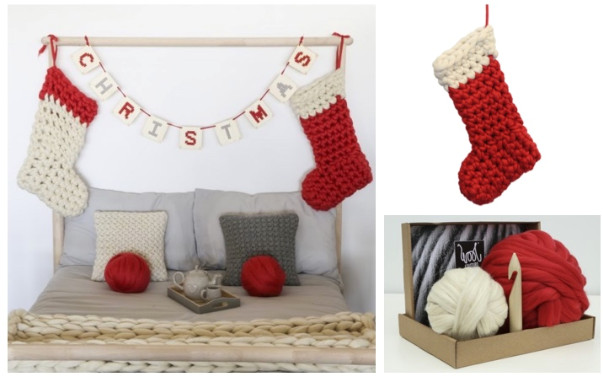 Giant Christmas Stocking Crochet Kit – £49.99 to £54.99
Show your mantel some love this Christmas with a hand-crocheted and gorgeously chunky Giant Christmas Stocking.
Available in 10 different colours from bold mustard, en vogue greys to traditional red and white – something to match any Christmas décor
So go on, get crocheting and fill your stocking!
–
Giant Christmas Stocking Crochet Kit Includes:
– 750g Gentle Giant 100% Merino Wool in first colour choice
– 250g Gentle Giant 100% Merino Wool in second colour choice
– Optional 25mm Crochet Hook
– Giant Christmas Stocking Crochet Pattern
Finished size approx. 50cm high and 36cm from heel to toe
www.woolcouturecompany.com
Why wait any longer… let it snow, let it snow, let it snow!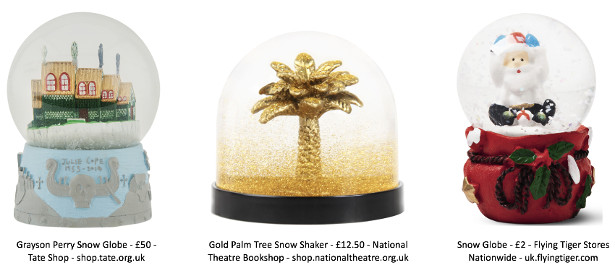 Escape into a whole new world when you shake these magical Snow Globes.
Christmas will be sphere before you know it!
Drink Up Gift Guide.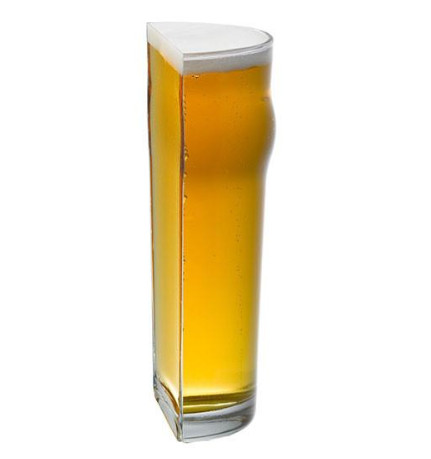 1.Himalayan Salt Shots 4 Pack £25.00 from Root7.com
Pure Himalayan Salt Shot Glasses, leaving the taste of pure salt in every shot.
2. Half Pint Glass £8.99 from The Fowndry
Keep your bravado whilst actually drinking a half.
3. Diamond Glass Set of 2, £9.99 from The Hut
Shine bright like a diamond, look like the real deal.
4. Matterhorn Glass £24.99 from The Fowndry
Crafted from premium quality crystal, this dazzling tumbler features a solid, scale replica of the iconic Mount Matterhorn rising from the centre of the glass.
5. Das Horn £21.99 from The Fowndry
Fed up of glass? Then drink like a Viking, no thunderclaps included.
6. Geo Glass from £12.00 from Root7.com
Drink up in real Gatsby style.
7. Original Stormtrooper Glass £11.99 from The Fowndry
For Star Wars lovers, a stormtrooper in a glass
8. Pint-O-Wine Glass £9.99 from IWOOT
Fed up of measly 125ml, 175ml or 250ml measures, then you'll need this.
9. Bottomless Bubbles £9.99 from Firebox
Keep the fizz going, just slot into a bottle of bubbles and you are on your way, literally.
10.G & Tea Set £30 from Root7.com
Elegantly delightful and a masterpiece, centrepiece to get you royally…
Share This Christmas With A Female Heroine!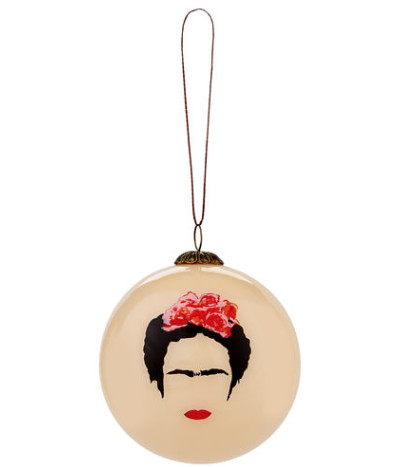 Frida Kahlo's iconic UNIque eyebrows, hair and lips will be sure to stand out and make a statement on your tree this year.
Celebrate the Mexican artist with this striking graphic bauble from Tate Shop,
a perfect piece for art and culture lovers, to add to their Kahlo collection.
image.png
Frida Bauble – £15
Tate Shop – shop.tate.org.uk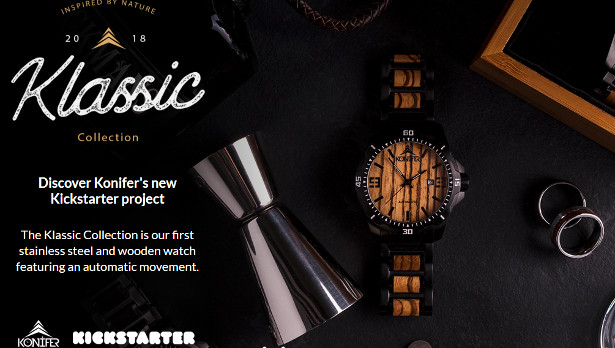 Cha cha cha into Christmas with the
glitz and glamour of Strictly Come Dancing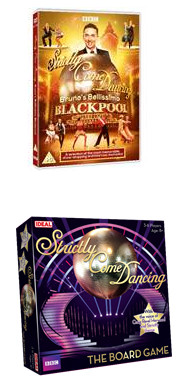 BBC Studios has a fantastic array of new merchandise for Strictly Come Dancing fans in time for the festive season. From Strictly Come Dancing – Bruno's Bellissimo Blackpool DVD and the first ever Strictly Come Dancing Board Game to indulgent Strictly inspired food and drink packs, there are some Fab-u-lous gifts to fill stockings and surround Christmas trees.
Strictly Come Dancing – Bruno's Bellissimo Blackpool DVD
Strictly Come Dancing and Dancing With The Stars judge Bruno Tonioli hosts a feature length special packed full of the most show-stopping and hilarious moments in the history of Strictly Come Dancing's much-loved Blackpool episode, with Bruno at the helm sharing some of his personal favourite dances from the past 15 years. The DVD, released on 19th November, celebrates some of the most remarkable routines ever performed in the illustrious Blackpool Tower Ballroom, including Harry Judd and Aliona Vilani's stunning Argentine Tango, Jill Halfpenny and Darren Bennett's Jive and Ed Balls lighting up the whole ballroom with Katya Jones with their Great Balls Of Fire. Strictly Come Dancing – Bruno's Bellissimo Blackpool DVD (RRP £20.42) is available from Amazon and all other good online and high street retailers.
Strictly Come Dancing – The Board Game
Christmas wouldn't be Christmas without a cracker of a board game to play over the festive season with your family and friends. 3-6 players can journey through the thrilling and glamorous world of Strictly by answering trivia questions, taking challenges and performing mini dance-offs, trying to win as many votes as possible. The aim is to be the first to make it to the game's live show and dance to one of the six tunes played on the electronic revolving glitter ball speaker which also features the voice of Craig Revel-Horwood, darling. Will you get enough votes from your fellow competitors to lift the ultimate prize…the glitter ball trophy? Strictly Come Dancing – The Board Game (RRP £29.99) is available from Argos and all other good online and high street retailers.
Strictly Come Dancing Giftsets
13394A_LRA troupe of new Strictly Come Dancing inspired giftsets are out in time for Christmas, for a night in full of sparkle. Cosy up with a festive flick and the Strictly Come Dancing Popcorn Bucket Giftset (The Range, RRP £3.99). Invite the girls round and enjoy The Strictly Come Dancing Girls Night In range, including: the Hardy's Red Wine (187ml) & Nail Kit (ASDA, RRP £10); Echo Falls Rose Wine (187ml),
Monty Bojangles Chocs and Fluffy Socks combo (Tesco, RRP £6) and the Flute, Socks and Monty Bojangles Chocs set (The Range / ASDA, RRP £9.99). Tie a bow around the Strictly Come Dancing – Pamper Evening Giftset (Tesco, RRP £12), featuring Mionetto Prosecco (20cl), a flute, bath bomb and roses and a delightful scented candle, for an indulgent night at home. Why not leave a refreshment out for Santa in the Strictly Come Dancing Glitterball Cup (The Range / ASDA, RRP £3.99)?
The World Cup may seem like a distant memory but relive that competitive spirit with London Transport Museum Shop's selection of Board Games.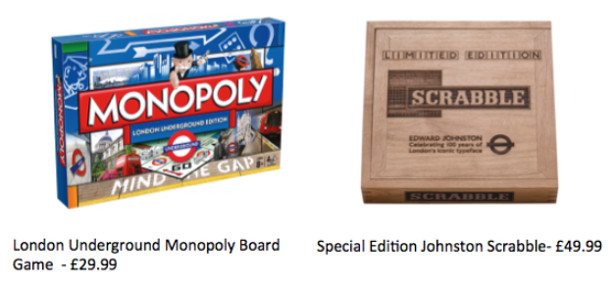 From budding investors trying to monopolise London's Underground market, to word lovers eager to squeeze that Z on the triple letter,
London Transport Museum Shop has got you covered this Christmas.
image.png
All products available from – www.ltmuseumshop.co.uk
Keep your presents cozy this Christmas with Flying Tiger Copenhagen's festive wrapping and gift box collection.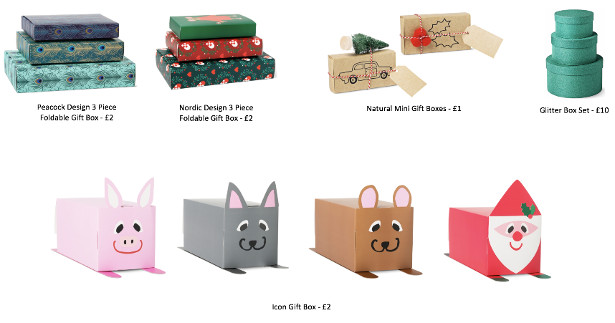 With the coldest winter predicted ahead of us, start wrapping up your seasonal treats!
This time, it won't be what's inside that counts!
Gift Boxes
Wrapping Paper
Wrapping Sets
Flying Tiger Stores – uk.flyingtiger.com
RAISE THE STYLE STAKES WITH HAIG CLUB THIS CHRISTMAS SEASON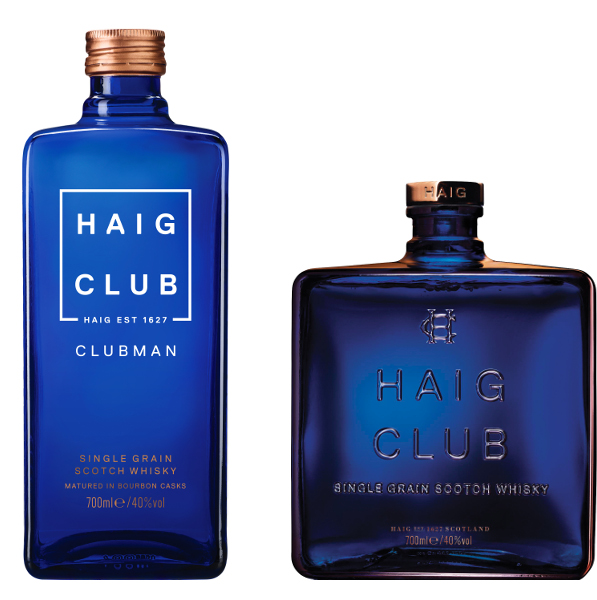 For those who want to create their own rules this festive season – unbounded by old Scotch traditions – HAIG CLUB is the iconic Single Grain Scotch Whisky from the House of Haig, created in partnership with David Beckham. Designed to be an accessible and versatile approach to Scotch, HAIG CLUB offers a dynamic taste for whisky lovers both old and new, allowing drinkers to try it however they wish.
With its distinctive square blue bottle design and copper detailing, HAIG CLUB DELUXE makes an elegant addition to any cocktail cabinet. HAIG CLUB DELUXE has a deliciously smooth, crisp and light taste complimented by notes of citrus, which is uniquely blended with butterscotch and toffee. The result is a complex and light, new generation Scotch that pairs perfectly with any mixer or a delectable addition to a variety of classic and contemporary cocktails to be enjoyed with friends throughout the festive season.
Completing the House of Haig Collection, CLUBMAN inherits the same bold and progressive spirit as HAIG CLUB but with a vibrant and modern aesthetic. Encased in a distinctive elongated square bottle with a stand-out silhouette – CLUBMAN's design reflects HAIG CLUB's tradition, innovation and style. CLUBMAN is aged in ex-American Bourbon barrels giving it a unique, smooth and light flavour base of sweet toffee notes and a taste of butterscotch. The result works wonderfully mixed in long drinks or poured simply over ice – it is the ultimate stylish gift for Christmas.
ART KANE: HARLEM 1958
Foreword text by Quincy Jones and Benny Golson
Introduction by Jonathan Kane
Art Kane Remembers – original text by Art Kane
Published 12 November 2018 by Wall of Sound Editions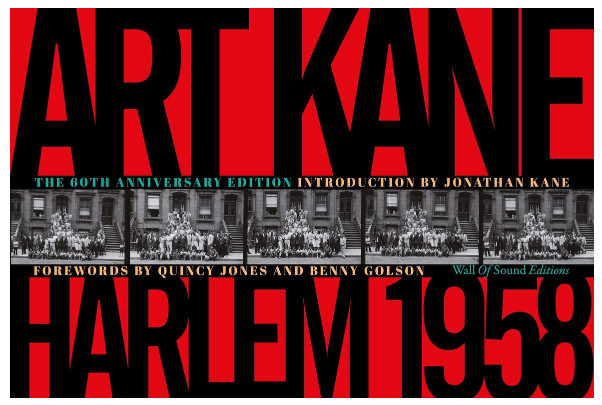 "I cannot envision a more beautiful parallel for jazz and art in general; in the moment, you may not realize the impact that you have through your creations, but as this photo demonstrates, the effect and significance will outlast any lifetime. Not only is this photo important to the people in it, but it should be a reminder of where we need to be: together." Quincy Jones
Released this November Art Kane: Harlem 1958 marks the 60th anniversary of one of the most celebrated images in American history.
Now commonly known as A Great Day in Harlem, the famous shot of 57 jazz musicians gathered outside a brownstone in New York is one of the most imitated images in popular culture, by one of the world's greatest photographers.
Art Kane: Harlem 1958 is a visual history of an iconic image including, for the first time, virtually every single frame from the historic shoot. With original text by Art Kane, forewords by Quincy Jones, the legendary Benny Golson, who appears in the photo, and an introduction by Kane's son, musician and photographer Jonathan Kane, the 168-page hardback volume is the story behind the shot.
"I came up with the idea of getting as many musicians together in one place as we could. It would be sort of a graduation photo or class picture of all the jazz musicians. After I thought about it some more I decided they should get together in Harlem. After all, that's where jazz started when it came to New York." Art Kane
In 1958 fledgling photographer Art Kane pitched the idea to Esquire – invite the musicians of New York's jazz community to come together for one photo. Esquire agreed and Kane sent requests via agents, record labels, managers, clubs, anywhere he could spread the word.
"There was going to be an unusual shooting of a photograph for Esquire Magazine and I was being invited to be a part of it. I couldn't believe it! Nobody really knew me that early in my career. But zippo, I was there on the intended date. When I arrived, there were all of my heroes." Benny Golson
57 jazz musicians, from the unknown to the world famous, duly assembled at the unlikely hour of 10am at 7 East 126th Street, between Fifth and Madison Avenues. The group would include Dizzy Gillespie, Art Blakey, Thelonius Monk, Coleman Hawkins, Lester Young, Charles Mingus, Gerry Mulligan, Count Basie – whose hat was repeatedly stolen by local kids until Kane surrendered and put them in the shot, too.
"Black and white: two colors forbidden to be in close proximity, yet captured so beautifully within a single black and white frame. The importance of this photo transcends time and location, leaving it to become not only a symbolic piece of art, but a piece of history. During a time in which segregation was very much still a part of our everyday lives, and in a world that often pointed out our differences instead of celebrating our similarities, there was something so special and pure about gathering 57 individuals together, in the name of jazz." Quincy Jones
Esquire magazine published the photo in its January 1959 Golden Age of Jazz special issue, along with a series of Art Kane's portraits of other jazz giants including Louis Armstrong, Duke Ellington, Lester Young and his famous shot of Charlie Parker's grave. These portraits are included in the book, with outtakes and other jazz-related images of gospel groups and a young Aretha Franklin, and on set photography of the film "Pete Kelley's Blues".
Released on 12 November 2018 by Wall of Sound Editions, Art Kane: Harlem 1958 honors a pivotal moment in American history through the work of one of its most celebrated photographic voices. The launch of the book will be accompanied by a series of events and exhibitions in New York, Los Angeles, London and in Italy. For further information and updates visit www.wallofsoundgallery.com.
Animal Farm has made its way onto the Christmas Tree and it's bigger and brighter than ever!
All Christmas baubles are equal but Flying Tiger's animal collection is funkier than others!
From an angel sausage dog, to a flying pig and a dancing flamingo, the possibilities are endless.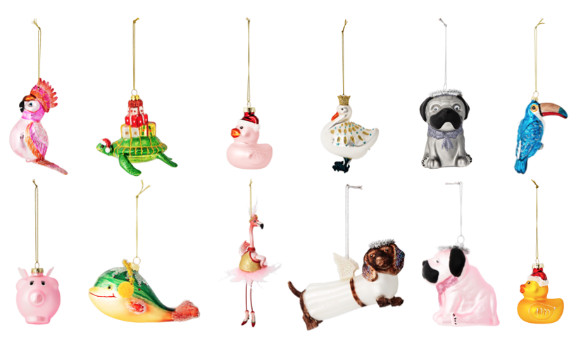 DIRECTOR BRADLEY COOPER'S A STAR IS BORN SHINES
AT THE UK BOX OFFICE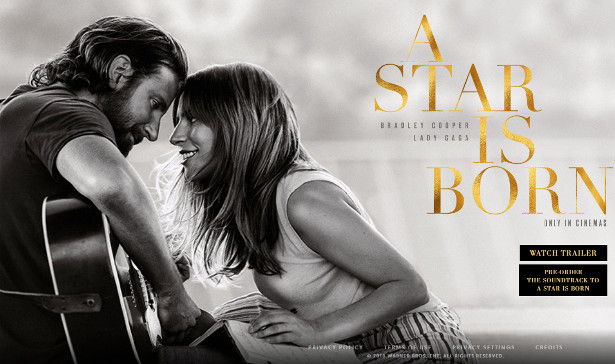 Warner Bros. Pictures' A Star is Born takes Number 1 position at UK box office in its second weekend, earning the same amount as it did in its opening weekend. It took £3,080m bringing it to a cume figure of £9,594m at 612 cinemas in the UK. The much-anticipated cinematic love story, which marks the directorial debut of Bradley Cooper and stars Cooper and Lady Gaga, headed into the weekend with exceptional critical acclaim and enthusiastic social buzz, and is still going strong.
Josh Berger, President and Managing Director of Warner Bros. Entertainment UK, Eire and Spain, stated "A Star is Born is clearly resonating with audiences across the UK and Ireland and we couldn't be more thrilled. These terrific results are a testament to the talents of Bradley Cooper and Lady Gaga, and everyone involved in this unique and compelling film, and we congratulate them all on its tremendous success."
With A Star is Born, four-time Oscar nominee Bradley Cooper (American Sniper, American Hustle, Silver Linings Playbook) makes his directorial debut, and also stars alongside multiple award-winning, Oscar-nominated music superstar Lady Gaga in her first leading role in a major motion picture. The film also stars Andrew Dice Clay (Blue Jasmine), with Dave Chappelle (Chi-Raq) and Sam Elliott, whose nearly 50-year career includes standout performances in such films as Mask, Tombstone and, most recently, The Hero.
A Star is Born features original songs performed live during filming by Cooper and Gaga, who wrote a number of tracks together and in collaboration with such musical artists as Lukas Nelson, Jason Isbell and Mark Ronson.
The film was produced by Bill Gerber, Jon Peters, Bradley Cooper, Todd Phillips and Lynette Howell Taylor. Ravi Mehta, Basil Iwanyk, Niija Kuykendall, Sue Kroll, Michael Rapino and Heather Parry served as executive producers. The screenplay was written by Oscar winner Eric Roth (Forrest Gump) and Bradley Cooper & Will Fetters.
Cooper's behind-the-scenes team included Oscar-nominated director of photography Matthew Libatique (Black Swan), production designer Karen Murphy (The Light Between Oceans), three-time Oscar-nominated editor Jay Cassidy (American Hustle, Silver Linings Playbook, Into the Wild), and costume designer Erin Benach (Loving).
Warner Bros. Pictures Presents, in association with Live Nation Productions, in association with Metro Goldwyn Mayer Pictures, a Jon Peters/Bill Gerber/Joint Effort Production, A Star Is Born. The film is distributed worldwide by Warner Bros. Pictures. www.AStarisBornMovie.net
FANCY TRYING A LUXURY TURKEY GOOD ENOUGH FOR THE ROYAL FAMILY?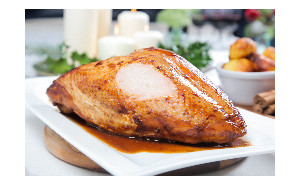 Donald Russell, Royal Warrant-holding luxury butcher is launching NEW! Slow Cooked Free-Range Loué Turkey Crownin Gravy, taking the hassle out of preparing a mouth-watering feast this Christmas.
The NEW Slow Cooked Free-range Loué Turkey Crown is the best way of ensuring peace of mind and stress-free cooking this festive season. Delivered direct to your door, these outstanding free-range Turkey Crowns are simply heated up in the oven, from frozen. Full cooking guidelines are provided, removing any guesswork or worry from crafting a delicious, memorable festive meal. What's more, Slow Cooked Free-range Turkey crown comes with its own deliciously rich sage and nutmeg gravy, providing flavoursome succulence in every bite.
Feeding 4-6 people and taking under an hour to cook, this is a simple and guaranteed way to wow your guests. Combine with accompaniments such as the Goose Fat Roast Potatoes, Seasonal Vegetables, and Cranberry Sauce to make the most of your Turkey and get your guests talking for all of the right reasons!
Tazio Gagliardi, MD of Donald Russell, says: "We are delighted to be offering the ultimate in luxury convenience this Christmas, With the unparalleled quality you would expect from a Royal Warrant holding butcher, our New! Slow Cooked Loué Turkey Crown is guaranteed to deliver results when you need it the most. Even I was blown away by this product!"
Donald Russell has searched high and low to bring to your table the finest quality and most richly flavoursome birds. Dedicated to always delivering on excellence, Donald Russell's exclusive and dedicated flocks of traditional turkeys are hand reared in spacious free-range conditions by the exceptional farmers of Loué, France.
The slow cooked free-range Loué turkey crown in gravy, is available for pre-order at www.donaldrussell.com from 23rdOctober, with delivery from 25thOctober, priced at £49.

Glen Moray launches ground-breaking Cider Cask Project Whisky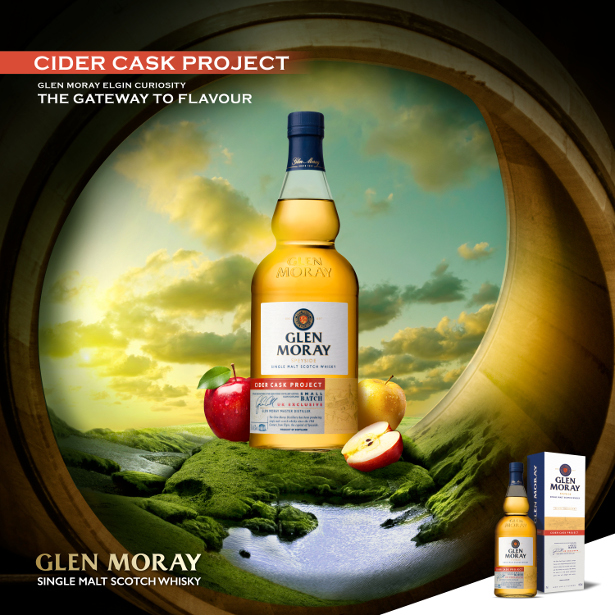 Glen Moray Distillery is excited to announce the launch of its Glen Moray Cider Cask Project, a small batch single malt whisky expression exclusive to the UK. This is the first release from the new Glen Moray Elgin Curiosity Range embracing Master Distiller, Graham Coull's passion for experimentation and his desire to push boundaries in the world of whisky. Marketed as 'The Gateway to Flavour' the new Glen Moray Curiosity Range will see the production of single malt whiskies which are 'bold with complex aromas and exciting flavours.'
Glen Moray's Cider Cask Project, the first of the range, is a collaboration between Thistly Cross Cider, one of Scotland's most highly awarded cider brands and Glen Moray Distillery. The partnership began five years ago when Graham Coull first tasted Thistly Cross Cider and saw the potential for a fruitful collaboration. Glen Moray loaned the cider makers some of their single malt whisky casks to create their Thistly Cross Whisky Cask Cider which is now distributed in over 20 countries worldwide. In return, Graham wanted to see what their vintage cider could bring to the whisky.
"For me the inspiration was simple. When I first tasted the Whisky Cask Cider it was immediately obvious that the whisky flavours complemented the cider flavours perfectly. The logical next step for me was to see what the cider could bring to the whisky," says Coull.
The Whisky Cider casks were returned home to Elgin from Thistly Cross, coming full circle to be filled once again with Glen Moray Single Malt at the distillery. After careful monitoring, and what Graham considered the perfect maturation length, the exclusive small batch whisky was bottled. The result is Glen Moray's Cider Cask Project which is an incredibly light and fresh whisky with caramelized apple notes from the cider casks which mix perfectly with the intense vanilla flavours found in all Glen Moray Single Malt Whiskies.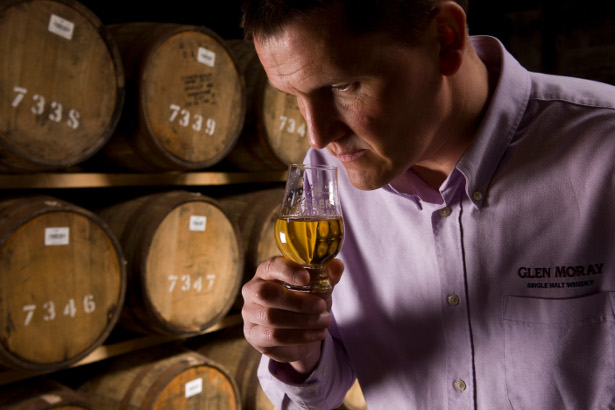 Peter Stuart, Cidermaker at Thistly Cross Cider says: "We are absolutely delighted that the generosity and support offered by Graham Coull is about to be rewarded by the release of Glen Moray's Cider Cask Project. The whisky casks 'loaned' by Glen Moray, have allowed Thistly Cross to take 'our' Whisky Cask Cider worldwide. It is one of our best-selling variants which is perfectly finished by the Speyside characteristics of Glen Moray. A true story of Scottish hospitality and sharing."
Graham Coull adds: "We are all very excited at Glen Moray Distillery about the launch of Glen Moray's Cider Cask Project Whisky and The Elgin Curiosity Range. As Master Distiller of this historic distillery, I am keen to constantly evolve and create new whiskies which showcase the quality and breadth of whiskies which we can produce, reinforcing our message that Glen Moray is The Gateway to Flavour.
"Glen Moray is delighted to be working hand in hand with the award winning Thistly Cross Cider to produce a delicious whisky which has been created through craftsmanship and honours the history of cider and whisky production in Scotland."
Tasting Notes:
Colour: Polished gold
Nose: Toffee apple and candy floss. Reminiscent of a fairground.
Taste: Incredibly light and fresh. Summer fruits accompanied by vanilla ice cream sprinkled with toasted oats.
Finish: Smooth and satisfying. Carmelised apple laced with spice mixed with vanilla fudge, slowly melting on the tongue.
RRP: £54.99
ABV: 46.3% non-chill-filtered
Stockist: Exclusively available from The Whisky Exchange until the end of October and from November from all good specialist retailers.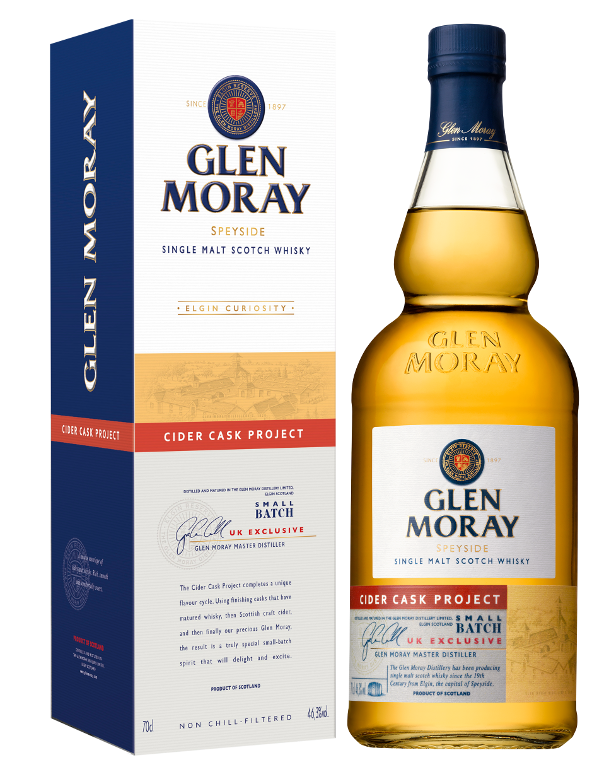 Smile WIth Playbrush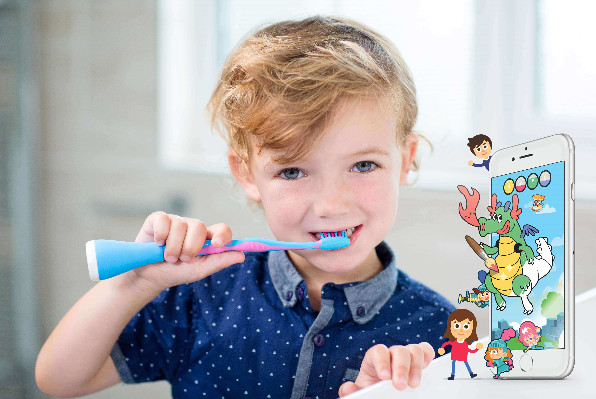 Playbrush is an interactive electric toothbrush that connects via Bluetooth to game apps, so children can play fun games with their toothbrush and learn the importance of dental hygiene.
Studies show children who use Playbrush brush their teeth for twice as long as traditional toothbrushes and are more likely to brush twice per day.
Playbrush syncs to an app which makes brushing teeth fun, children use their own toothbrushing movements to paint masterpieces, make music or defeat monsters. The app incentivises movement and encourages children to brush all around their mouth, increasing surface coverage.Children's toothbrushing quality is recorded and assessed through each game they play.
The Playbrush Smart Sonic costs £29.99 from Playbrush and includes, 1 Playbrush Smart Sonic, 1 brush head, 1 charging dock and 4 free games. Additional games and brush heads are available via subscription from as little as £3.99
Initialed with the iconic Johnson font, these melamine tumblers from the London Transport Museum Shop make great gifts, or a cool addition to your kitchen.


Fill with their favourite chocolates for a fun and personal stocking filler, or use as place holders for Christmas dinner.
Tumblers, £3.99 each, from the London Transport Museum Shop.
ltmuseumshop.co.uk
Silver Cross Launches New Horizon Pram
In Special Edition Classic Couture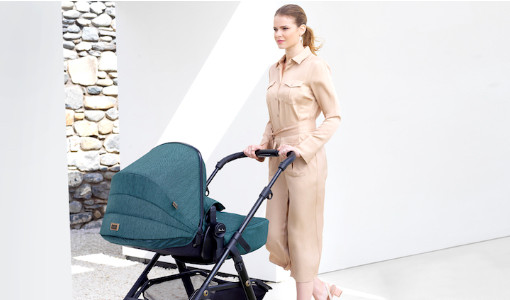 Leading British nursery brand Silver Cross is excited to welcome a new pram to its collection. Horizon launches this autumn in a beautiful new Special Edition Classic Couture finish.
Horizon offers a perfect combination of baby comfort, practicality for parents and stylish design.
A cosy babynest is included, which creates a lie-flat pramette for newborns, removing the need for a carrycot. The babynest is made from the softest bamboo fabric that has antibacterial properties and helps to regulate temperature.
As babies grow, the babynest can be removed leaving a reversible pushchair seat with multiple recline positions that's suitable for toddlers up to 25kg.
The 4-way dynamic suspension system and large multi-terrain tyres ensure a smooth ride for your baby, making Horizon ideal for family adventures. For added practicality, it has an innovative compact easy fold with the seat unit in place.
The Classic Couture design is inspired by Art Deco glamour, with rich tones of teal and black. Premium woven fabrics and a sleek satin black chassis are complemented by the geometric print hood lining and stunning antique gold metallic trims. A stylish, matching changing bag is included.
Horizon is compatible with the award-winning Silver Cross Simplicity car seat to create a complete travel system.
Horizon Couture.jpg
£695
www.silvercrossbaby.com
The Horizon Classic Couture package includes: Horizon optional accessories:
• Black satin chassis • Carrycot
• Newborn babynest in natural bamboo fabric, • Simplicity car seat adaptors
including soft padded harness pads • Universal car seat adaptors
• Reversible seat unit with coordinating harness pads • Simplicity car seat
• UPF50+ ventilated hood and apron • Simplifix base
• Deep-padded pushchair seat liner
• Matching changing bag with thermal bottle holder and changing mat
• Removable bumper bar
• Rain cover
• Extra large shopping basket
Gillette Fusion5 Proshield Razor Limited Edition Gift Pack with Razor Stand (in both Chrome and Black). Exclusive to Boots. www.gillette.co.uk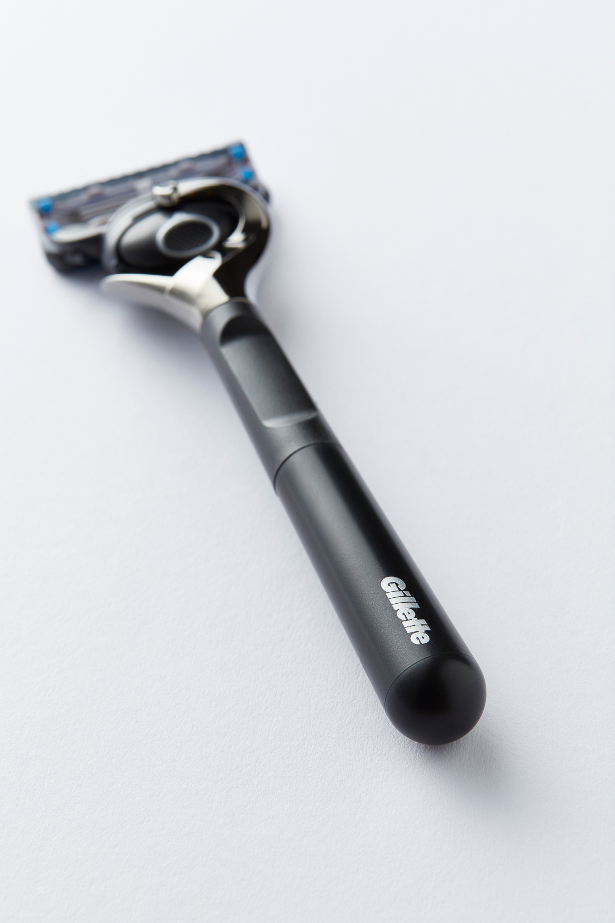 Gillette have three brand new limited edition Fusion5 Proshield Razor Limited Edition Gift Pack with Razor Stand (RRP £19.99) and Fusion5 Proglide Razor Limited Edition Gift Pack with Razor Stand (RRP £19.99) gift sets in both Chrome and Black (exclusive to Boots) which includes for the first time, a stand for the razor – making it an ideal gift for Christmas!
Gillette have introduced the stand to the ProShield and ProGlide series, as a recent survey from Gillette showed 96% of consumers would rather display their razors on the stand to avoid it interacting with other bathroom surfaces.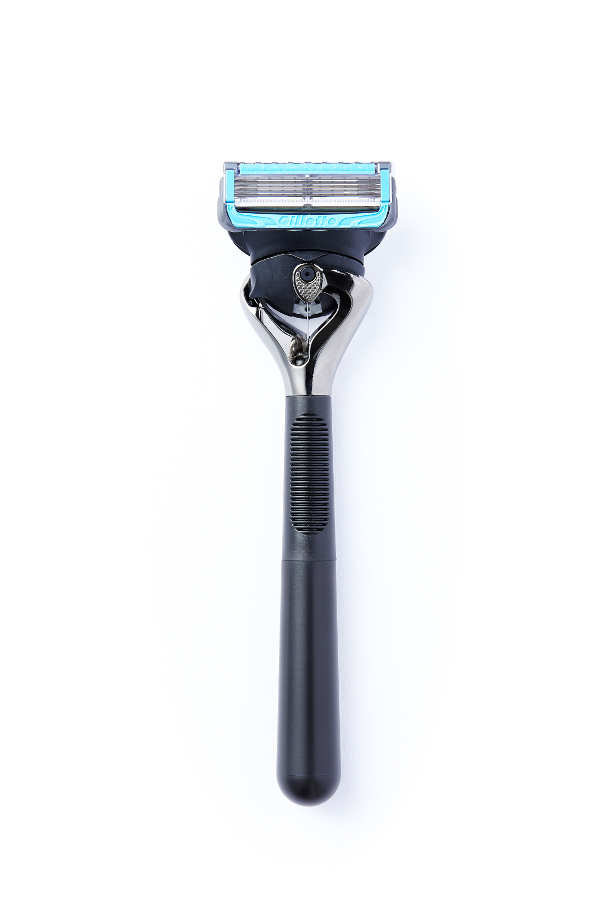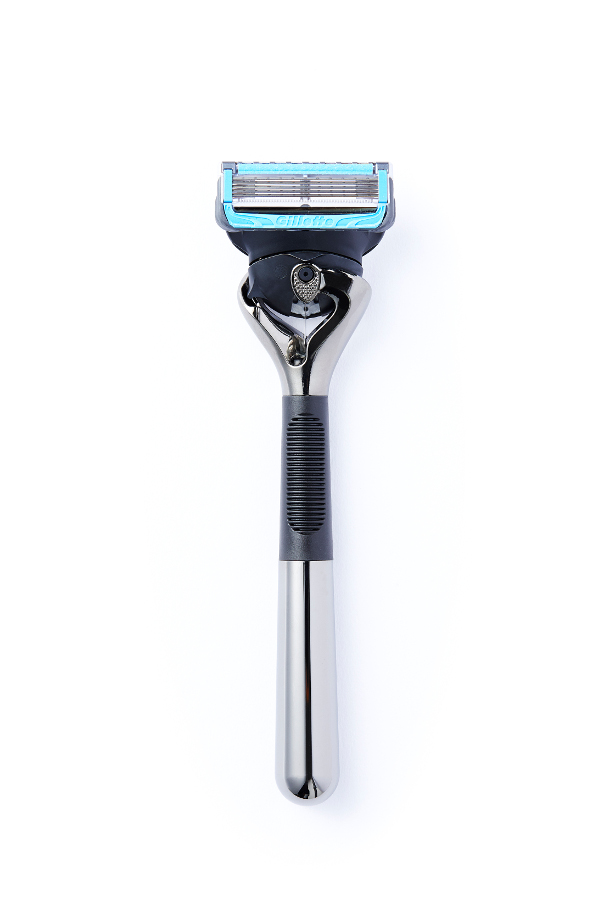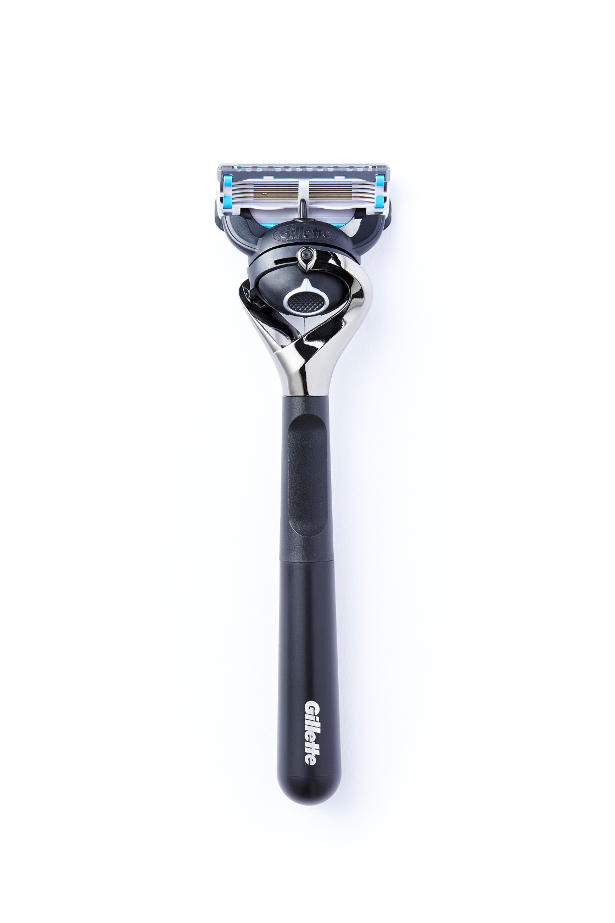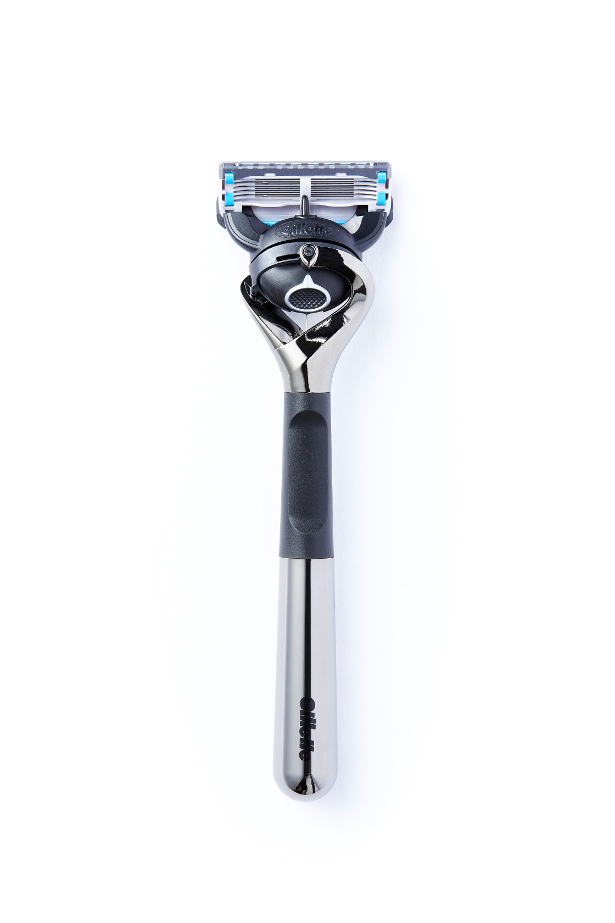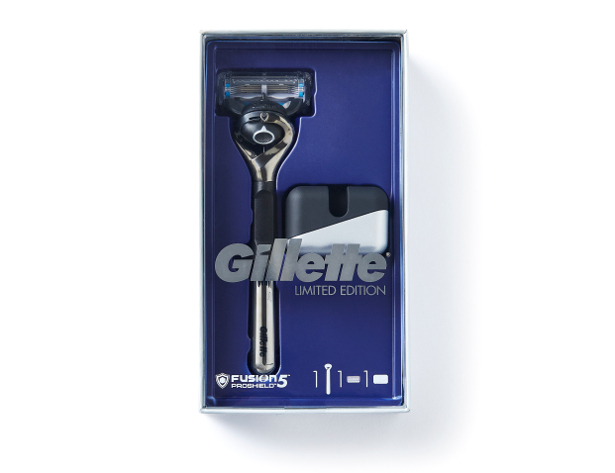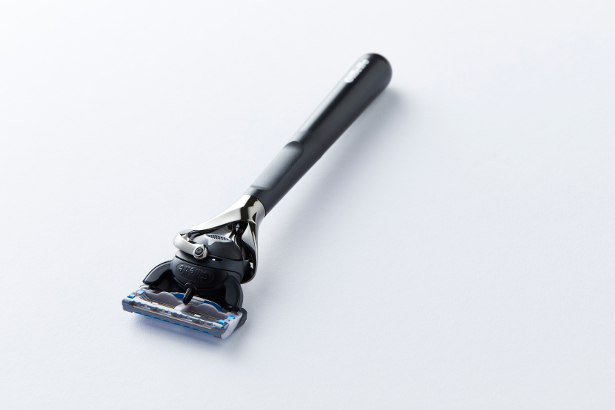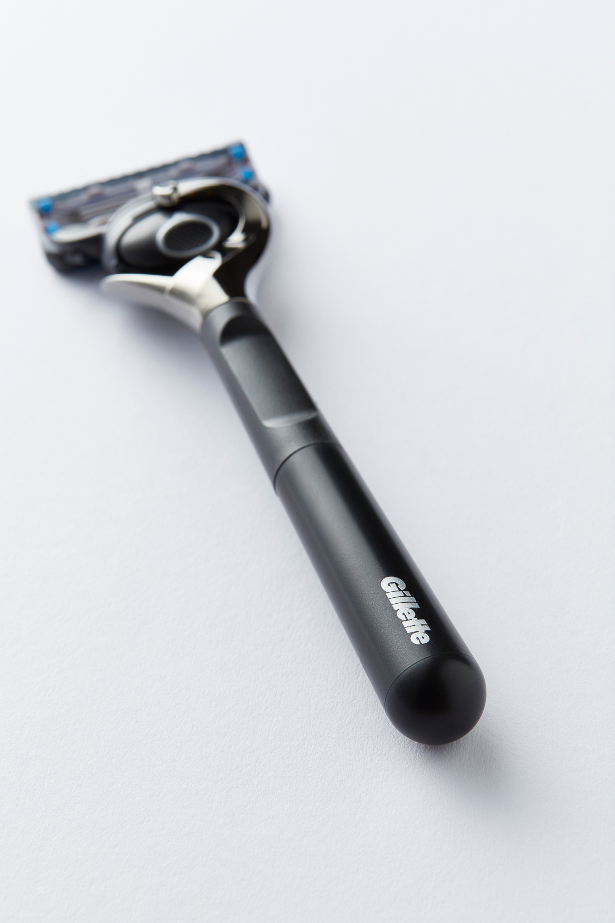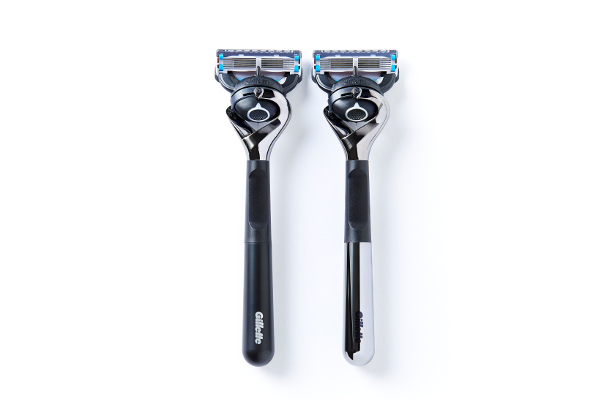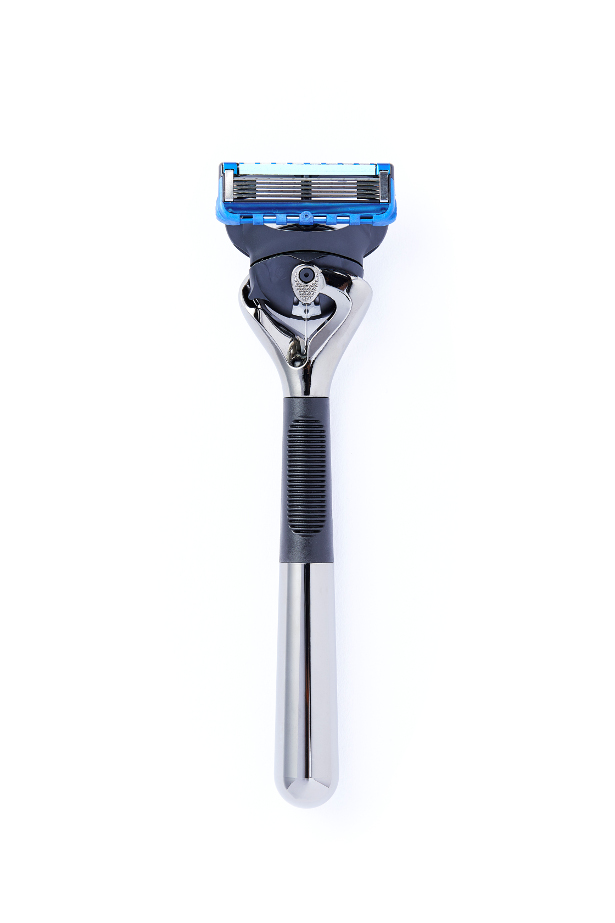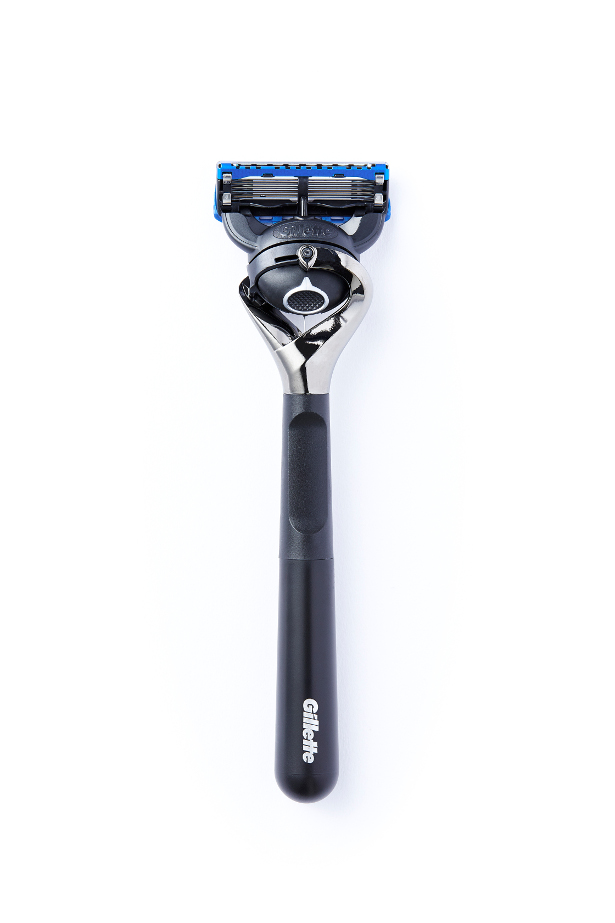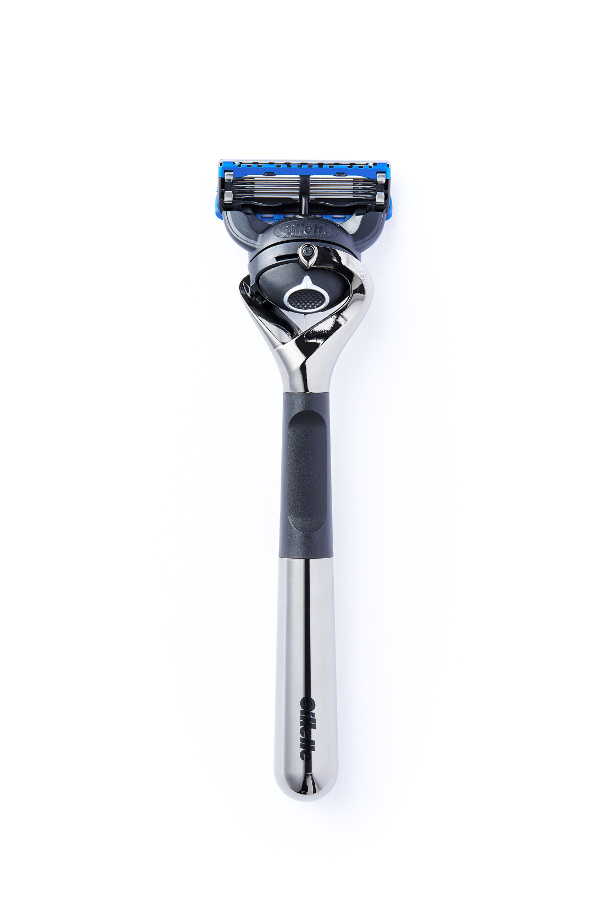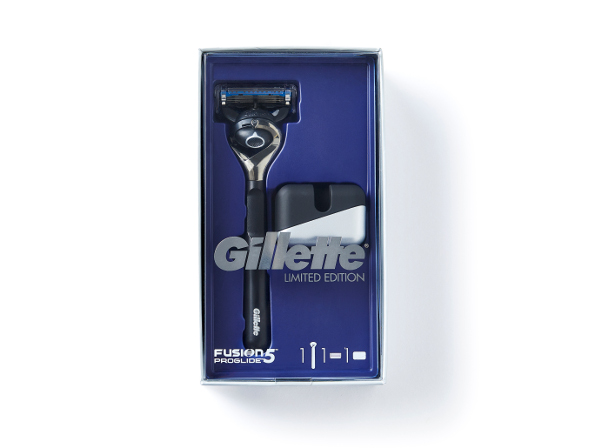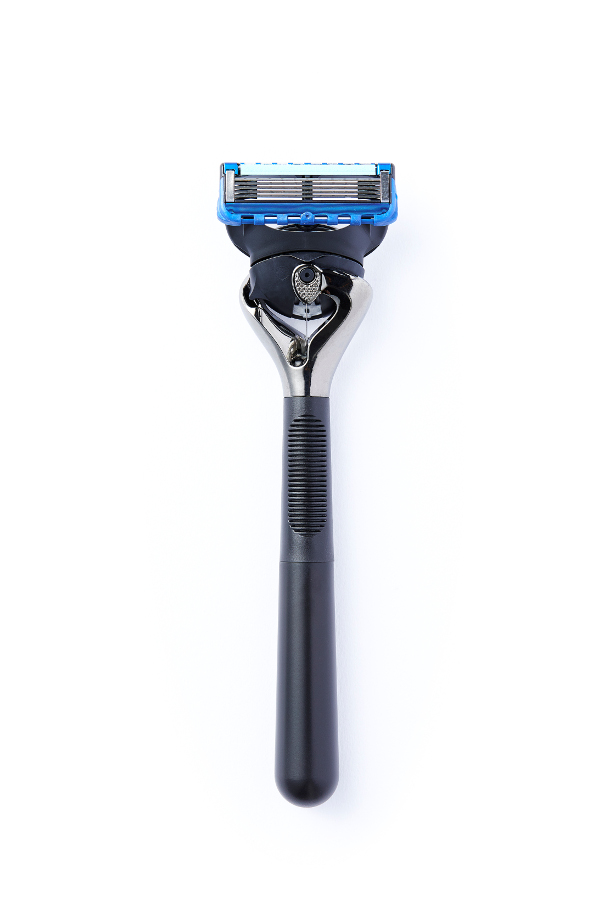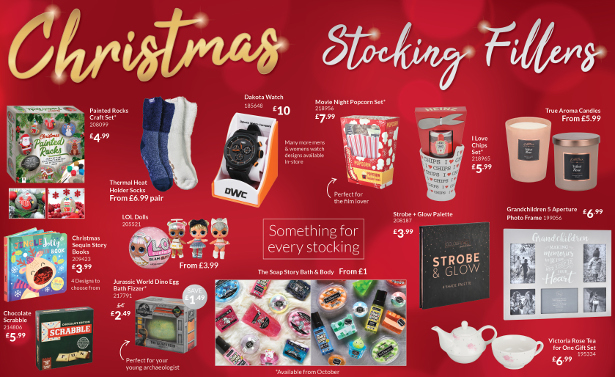 The Book of the Year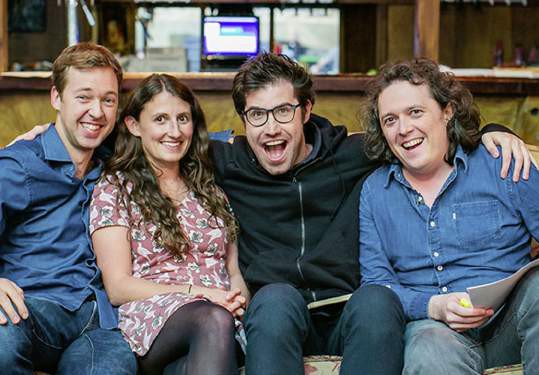 Their book is based around the top interesting news facts of the year for example:
· This year's International Dublin literary award went to a one-sentence novel supposedly 'written' by a ghost (Literary Prizes)
· Roy Orbison is about to start touring America, despite having been dead for thirty years! (Holograms)
· The Vatican pronounced that exorcisms can now be done over the phone (Smartphones)
Now in its fifth year, No Such Thing As A Fish is at the forefront of the British podcast scene. The team have performed live across the world – including selling out the Sydney Opera House in 2018 – as well as writing two books, making two series of the hit BBC Two show No Such Thing As The News. They have over 1.5 million listeners per week and over 200 million listens worldwide. Recently the podcast has been revealed the most streamed podcast in the UK according Deezer.
The Book of The Year 2017 sold over 50,000 copies in all editions. The Mail on Sunday's Craig Brown said 'The Book Of The Year… deserves to become an annual institution. Its tone is just right: deadpan, sharp and disarmingly offbeat.'
Another gift idea could be show tickets. The team are also heading out on a national tour around the UK, performing their most northernly, easterly, westerly and southernly shows to date! The shows will feature a performance of a live, un-edited and unscripted podcast, as well as a brand new first half in which the team will talk about the most extraordinary, bizarre and hilarious things they've come across in the months since the last tour.
The book would make a great gift for any family member or friend as they can impress others with their newest strange facts they have learnt over Christmas dinner. If present givers are feeling extra-generous, they could put a pair of tickets inside a book to give a double dose of Christmas joy!
Ginettone by Gin Mare: The Ultimate Festive Fare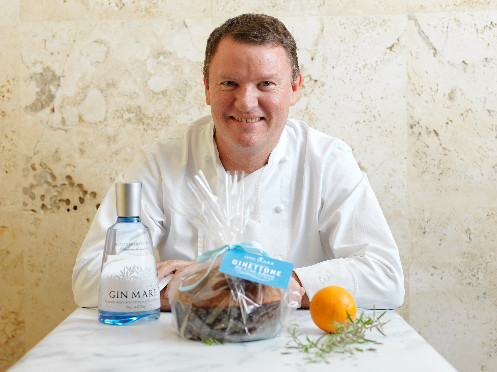 The festive season is fast approaching and with it comes the perfect opportunity to indulge in a little bit of what you fancy with friends and family.
Each year, a plethora of tasty treats hit the shelves and, this Christmas, Gin Mare has teamed up with renowned Italian chef Theo Randall and baker Rocco Tanzerella to create a show-stopping centerpiece bound to get your guests talking for all of the right reasons.
Introducing the limited-edition Ginettone! Paying homage to Gin Mare's Mediterranean origin the Ginettone embodies the classic taste and texture associated with a traditional Italian panettone, complete with a contemporary twist.
Using the distinctive savoury botanicals that Gin Mare is so well known for as a base, Randall and Tanzerella have dedicated hours to trialing flavour combinations to cleverly craft a truly unique product which hits the perfect balance of sweet and savoury.
The herbaceous notes of rosemary, thyme and basil subtly compliment the sweetness of the bread, while a welcome hint of saltiness comes in the form of Spanish-sourced Arbequina olives, which are infused in Gin Mare for 24 hours before being combined with candied citrus fruits for guaranteed full on flavour in every bite.
Randall comments: "Gin Mare has all of these wonderful savoury flavours and unique botanicals that aren't found in other gins, so it lends itself perfectly to working with food. Sticking to tradition, we have kept the bread itself sweet, but balanced this with Gin Mare's distinctive herbaceous and citrus notes for a panettone that is most definitely unlike anything you will have tasted before!".
Ginettone by Gin Mare will be sold exclusively through Harvey Nichols from 8th November 2018, both online and in eight nationwide stores, retailing at £22 for 500g. There is a limited stock of just 500, so if you want to get your hands on one you'll need to be quick! It will also be available to enjoy on the menu at Theo Randall at Intercontinental Park Lane throughout December with a paired Gin Mare cocktail.
JAMES HASKELL & OMAR MEZIANE
COOKING FOR FITNESS
3RD JANUARY 2019 | HARDBACK | £19.95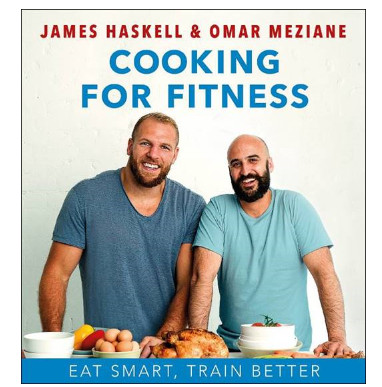 • 79 everyday recipes to fuel your training – quick and easy to prepare and cook
• High-carb and Low-carb recipes with full nutritional breakdown, to build muscle or strip fat
• Tried and tested by James Haskell, recipes that boost performance and aid recovery
• Clear authoritative advice from Omar Meziane the UK's top sports performance chef
• Full calorie breakdown and MyFitnessPal barcodes to help keep track of your diet
Rugby superstar James Haskell with over 78 senior England Caps to his name and the UK's top sports performance chef Omar Meziane – the man who cooked the England football team to success during the 2018 World Cup – have teamed up to create Cooking for Fitness, a unique recipe book to help boost your training performance and achieve your body goals.
Tomato%20&%20Butterbean%20Soup%20with%20Roasted%20Cod Sea Bass with Giner Quinoa, Sweet Potato and Beetroot Salad with Feta
From L-R: Quinoa, Sweet Potato and Beetroot Salad with Feta, Sea Bass with Ginger & Tamari, Tomato & Butterbean Soup with Roasted Cod,
James Haskell has been at the top of professional rugby for 15 years and in his quest to improve as an athlete, he discovered that diet is the key ingredient. Few people realise that 75% of any successful exercise plan is about eating the right diet. Enter Omar Meziane, a master at devising delicious and nutritious dishes for the country's elite sports teams including the England Football team, the GB Olympic rowing squad and Wasps rugby team.
Cooking for Fitness is about guiding people to eat properly in order to fuel their body to train and exercise effectively. This unique recipe book, shows the reader how eating the right combinations of protein, fat and carbohydrates at the right times in order to yield the best results whether building for strength or stripping your body of fat.
The 79 recipes in the book are carefully split into low-carb and high-carb meals, to reflect different training days, while Omar also provides healthy easy to make pre and post work out snacks. The book focuses on quick, easy recipes, with clear instructions for a more relaxed approach to cooking and uses honest uncomplicated ingredients, most of which will already be in your kitchen cupboard. For those who track their fitness via their smart phone, the book includes full calorific breakdown seamlessly integrated into the MyFitnessPal app, via scanned barcodes, ensuring accurate tracking.
Simple enough for beginners, but quick enough for busy lives, Cooking for Fitness is the perfect companion for anyone wanting to fuel their training the smart way, boost their performance and achieve their body goals.
Tricolore Salada
James Haskell, British & Irish Lion, is one of the UK's most famous current rugby internationals, with over 78 senior England Caps to his name. He is equally well known for his impressive physique and dedicated attitude towards training and fitness. James is also a social media star and Personality. His fans and followers love his playful videos and funny comments, but they also have huge respect for his knowledge of fitness and nutrition, and bombard him daily for advice on how best to eat and train.
Omar Meziane is one of the country's top sports performance chefs, with 15 plus years' experience working with the world's finest sportsmen and women. He has been executive chef to Wasps rugby team, the GB Olympic rowing squad and currently the England men's football team. He is a master at creating recipes that fulfil their nutritional needs and, most importantly, are delicious. He has appeared in the Hairy Bikers Home Comforts series for the BBC as well as Channel 4s Food Chain; Omar developed the National Lottery's award winning, Food Champions website, giving an insight into the daily menus of athletes from across Team GB.
SAY IT WITH A BAUBLE!
– Christmas With Wool Couture –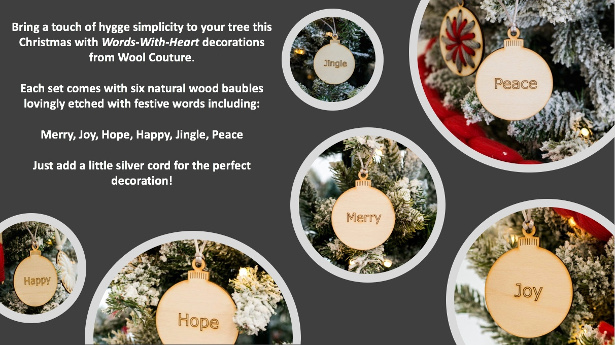 www.woolcouturecompany.com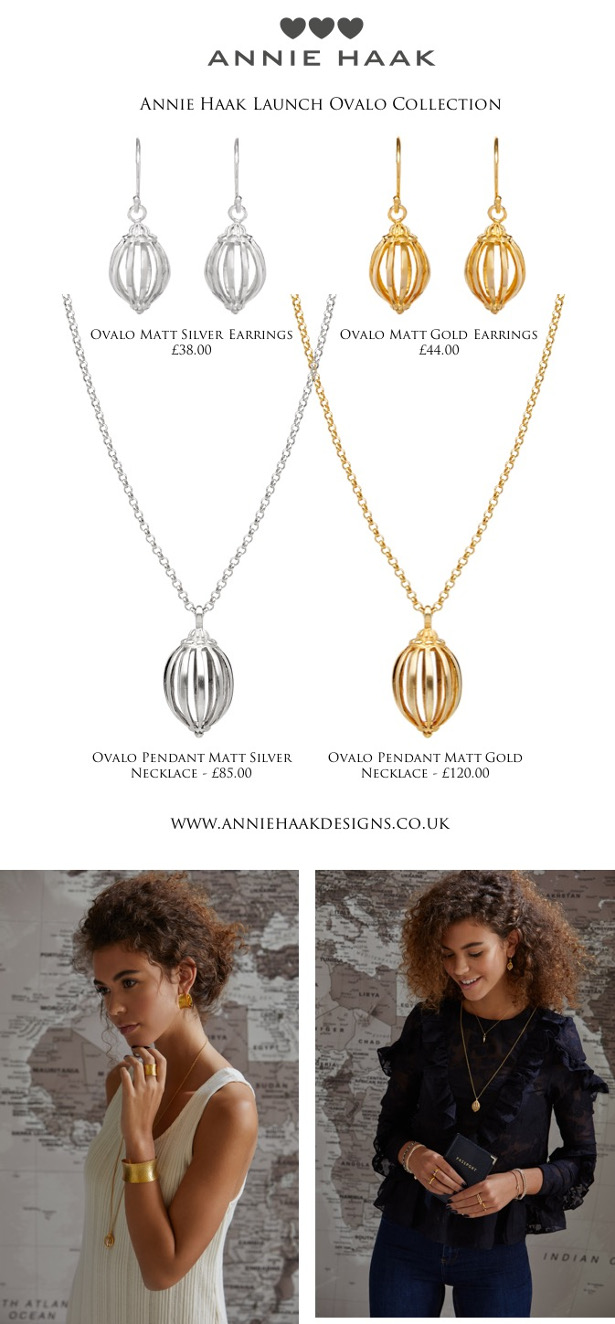 Based on unprecedented access and exclusive interviews with past and present All Blacks, The Jersey reveals the secrets, the origins and the future of the world's most successful sports team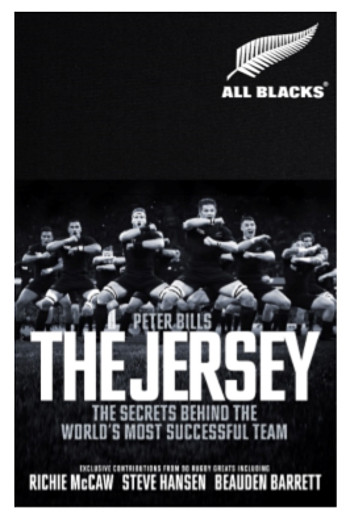 About the author Peter Bills is a world-renowned rugby journalist who has reported and written on the sport for more than forty years. He was given unprecedented access to the All Blacks to research The Jersey. Peter and key members of the All Blacks setup will be available to promote The Jersey in November, to coincide with the All Blacks tour of the UK and Ireland.
Pan Non-Fiction – 25/08/2018 –Hardback £25.00 Hardback ISBN: 9781509856688 eBook ISBN: 9781509856695
"Scary" university living expenses cause more student debt stress than tuition fees
New Research from Epson EcoTank reveals that more than 78% of students experience stress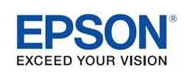 30 August 2018 – For most young people, attending university signifies the start of their independent life, filled with fun, friendship and broadening knowledge. However, most aspiring university students are not aware of the pressures that university life can bring. New research commissioned by Epson for its EcoTank printer range, shows that more than three quarters (78%) of UK students experience significant levels of stress at university. While the transition to a new lifestyle, exams, deadlines and tuition fees are the usual triggers, high living costs are equally troubling.
The research revealed that 64% of UK students worry more about living expenses than tuition fees and this figure rose to 69% among 18-19 year olds. For 54% of students the cost of living at university is 'stressful', 41% describe it as 'worrying' and 24% describe their living expenses as 'scary'.
With 55% of university students getting stressed about making ends meet financially and 62% stating that the cost of living at university is higher than they envisaged, it is clear that students can easily find themselves in a situation where every penny counts.
While some expenses are simple to cut out, it is the essentials, such as accommodation, food, transport and even printing, that blow a hole in their budgets. In fact, 64% of students agree that the cost of printing from their university library or print shops is very high.
Despite the unsettling outlook, there is a lot that parents and aspiring students can do to prepare themselves ahead of starting university. The top recommendations from current and former university students are having a realistic understanding of the costs of living and putting yourself forward for work experience to help secure a well-paid part time job alongside studying.
There are also some less obvious ways that students can make significant savings on their daily expenses, from getting the best deal for their mobile phone contract to swapping bus fares for a bike. Learning how to cook and shopping for groceries in the evenings when supermarkets price-down many items can make a substantial difference in a student's budget, especially if combined with going vegetarian for a few days each week.
Some of the savvy ways to save money on life expenses in the long run include making wise choices and investing upfront. For example, students may pay for a fitness app to replace expensive subscriptions at big gym chains or buy their own coffee maker instead of spending money on daily visits to cafés and coffee shops. Similarly, over a third (40%) of students recommend buying a personal printer before starting university.
In fact, three quarters (75%) of students who had a printer at the start of university agree that it helped them to save money when compared to printing at the library or in a print shop. 60% state that having a personal printer was a weight off their minds.
Annika Fagerstrom, head of consumer products at Epson UK says: "We know how much stress students are under, but it is surprising to find out just how much they are concerned about covering their living expenses. It is important that they put the right resources in place and prepare ahead of their university life to ensure they handle what can be a stressful transition. Part of this will of course be learning how to manage budgets, but it can also include making wise investments that are cost-effective in the long run, such as getting a printer with a refillable ink tank. Our EcoTank range delivers a low-cost printing option and can also help students save time and money as the printers come with three years' worth of ink, giving the user the freedom to print for much longer between refills."
The Foundling Museum: Christmas gifts 2018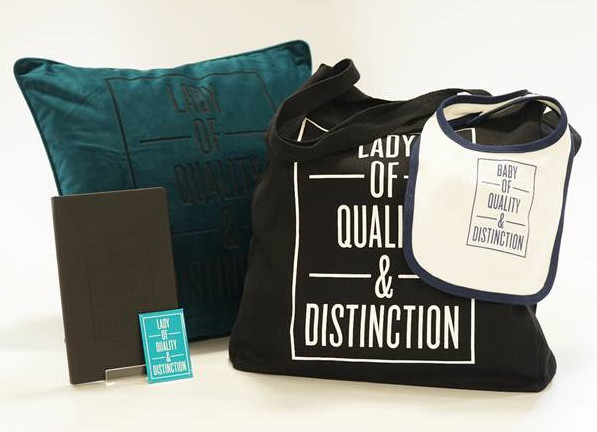 Figure 1 Left to right: Lady of Quality & Distinction notebook £11; Lady of Quality & Distinction velvet cushion £35; Lady of Quality & Distinction magnet £3; Lady of Quality & Distinction tote bag £12; Baby of Quality & Distinction bib £10.
Available from the Foundling Museum Shop (open Tues-Sat 10:00-17:00, Sun 11:00-17:00).
Figure 2 Baby of Quality & Distinction bib £10.
Figure 3 Lady of Quality & Distinction velvet cushion £35.
Figure 4 Lady of Quality & Distinction tote bag £12.
Ladies of Quality & Distinction
21 September 2018 – 20 January 2019
The Foundling Museum presents a landmark exhibition resetting the Foundling Hospital's 300-year story
This autumn, for the first time, visitors to the Foundling Museum have an opportunity to discover portraits and stories of the remarkable women who supported the establishment and running of London's Foundling Hospital. Marking 100 years of female suffrage, Ladies of Quality & Distinction resets the focus of the Hospital's story, and radically re-hangs the Museum's Picture Gallery.
FIRST LOOK TRAILER AVAILABLE FOR
THE KID WHO WOULD BE KING
Twentieth Century Fox is very pleased to make available the very first trailer for Joe Cornish's epic and action-packed THE KID WHO WOULD BE KING, starring Louis Ashbourne Serkis, Dean Chaumoo, Tom Taylor, Rhianna Dorris, Angus Imrie, Patrick Stewart and Rebecca Ferguson.
https://www.youtube.com/watch?v=TADKiHYj6RE

Old school magic meets the modern world in the epic adventure THE KID WHO WOULD BE KING. Alex (Ashbourne Serkis) thinks he's just another nobody, until he stumbles upon the mythical Sword in the Stone, Excalibur. Now, he must unite his friends and enemies into a band of knights and, together with the legendary wizard Merlin (Stewart), take on the wicked enchantress Morgana (Ferguson). With the future at stake, Alex must become the great leader he never dreamed he could be.
THE KID WHO WOULD BE KING arrives in UK cinemas February 15, 2019.
Join our brave and noble knights on their quest and please send us your links!
https://www.facebook.com/20thCenturyFoxUK
www.foxpressofficeuk.com
#KidWhoWouldBeKing

HAPPY 'BIC®'MAS!
The ultimate stationery stocking filler from BIC®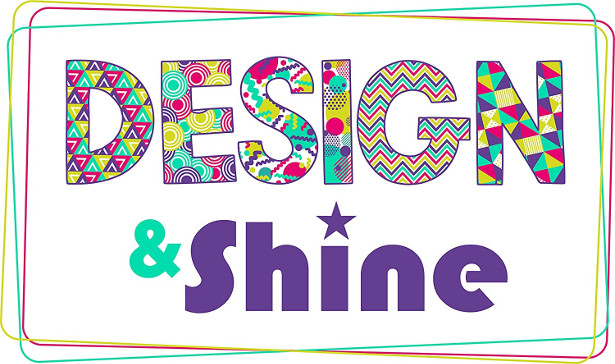 FACEBOOK | TWITTER | INSTAGRAM | LINKEDIN | YOUTUBE
Struggling to find that perfect stocking filler that's not going to break the bank? BIC, in partnership with Design and Shine competition winner, 13-year-old Evie Sherry, have launched the ultimate limited-edition BIC® 4 Colours Décor.
The brilliantly decorative and colourful design was created by Evie, who won this year's BIC Design and Shine competition after her design was voted as the nation's favourite by a public vote. The competition to redesign the barrel of the iconic BIC® 4 Colours pen, open to anybody aged 13 or above, received thousands of entries from across the UK and Ireland.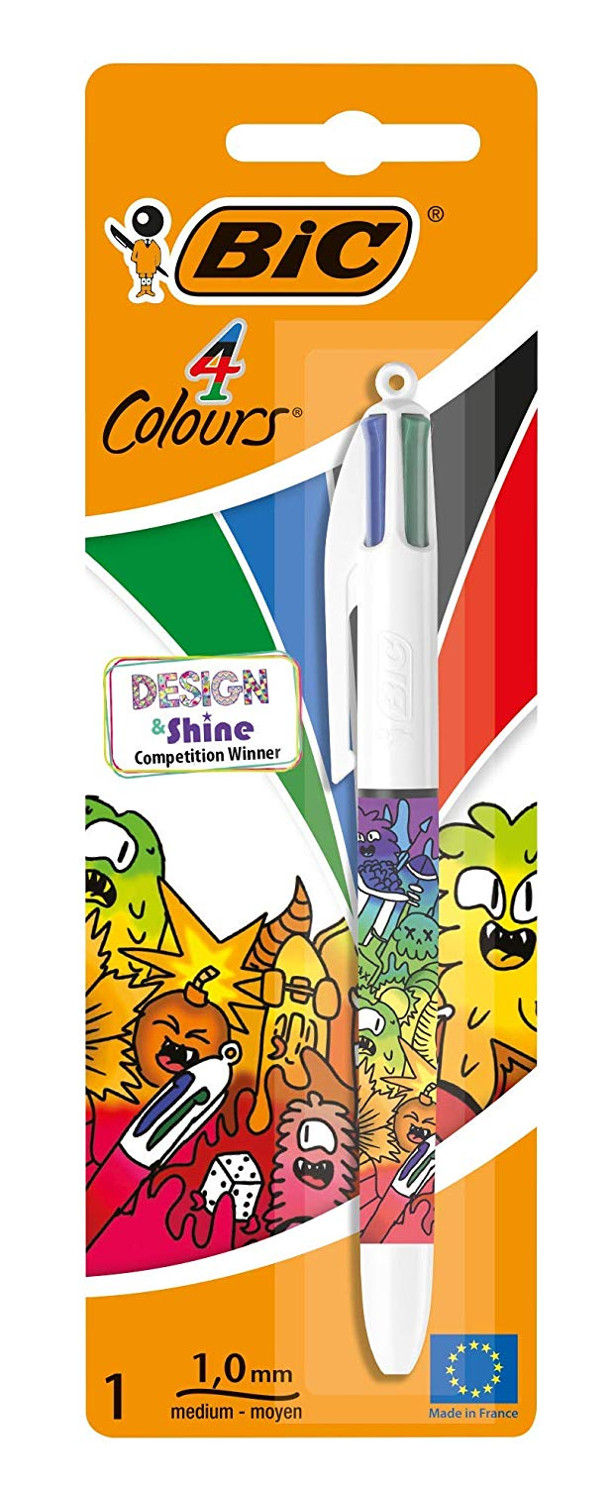 Evie's design features a host of crazy characters and vibrant colours, which will brighten any pencil case when the new term starts in January. Featuring black, blue, red and green ink in four medium 1.0mm ballpoints, the limited-edition pen can write for up to 8km and is the ultimate stationery stocking filler this Christmas.
You'll have to hurry though; this pen is a limited-edition special, so make sure to get your hands on one before they're gone!
BIC® 4 Colours Décor RRP £3.99 available on Amazon [https://www.amazon.co.uk/gp/product/B07J2C8NYX]
About BIC Design and Shine
The interactive Design and Shine competition, which was developed to encourage creativity across the UK and Ireland, was open to anyone over the age of 13 years old this summer. After thousands of budding designers submitted their creative barrel designs for a limited-edition BIC® 4 Colours pen, judges selected 10 finalists who were put forward for a public vote between 27th August and 9th September.
After securing nearly 1,000 of the total 4,727 votes cast throughout the voting period, Evie's design was put into production in autumn and the Norton local also received a £3,000 prize to fuel her thirst for design.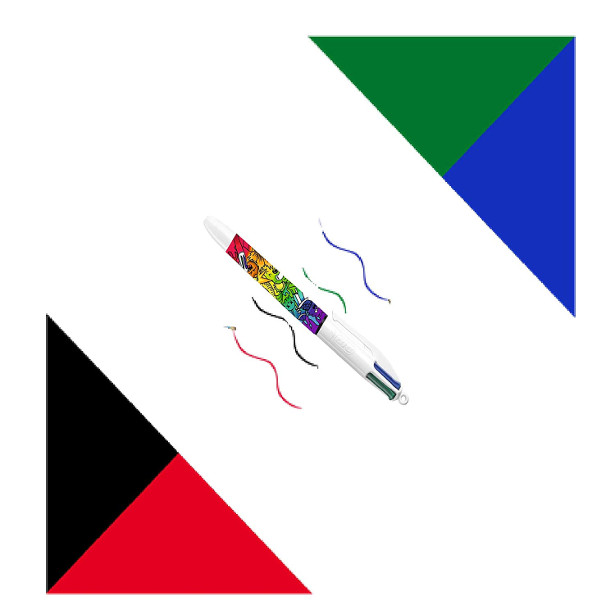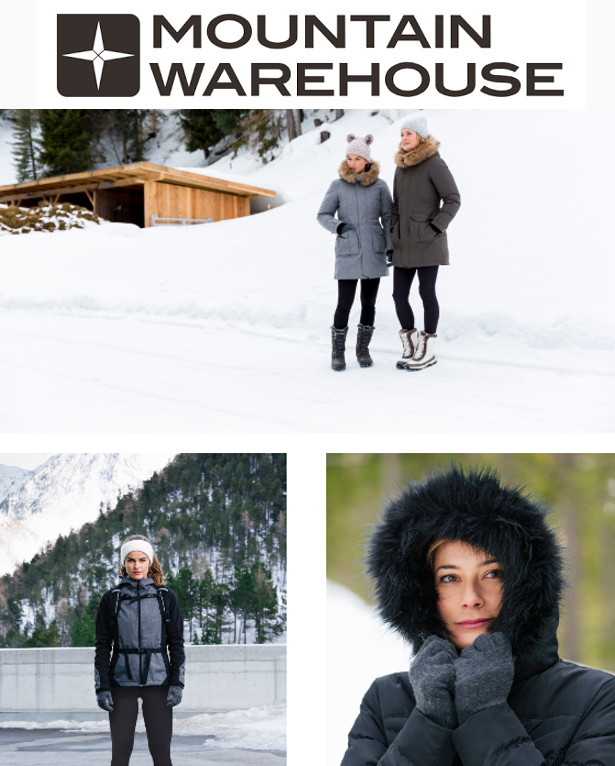 Something New, Something Different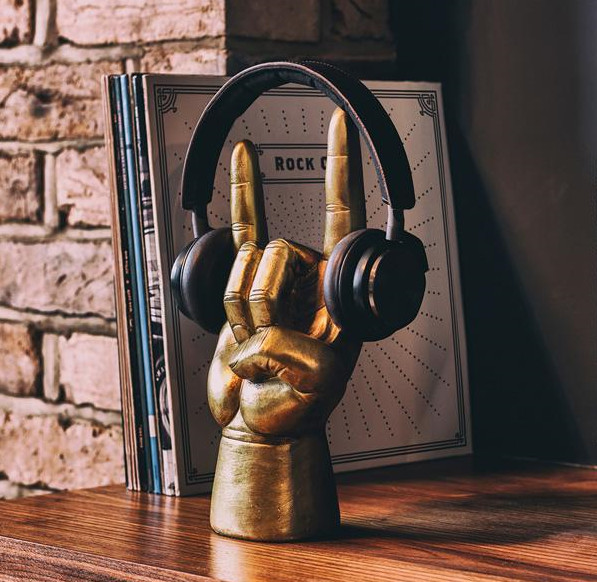 1. Rock On Headphone Display Stand £13.99 from The Fowndry
Hang your headphones in true rock star style, looks the part in any home.
2. The Original Stormtrooper Speaker £199.00 from Amazon
This amazing speaker will help you play music from the darkside and lightside, with perfect sound it's surely something every Star Wars Fan really wants!
3. The OneBottle Brushed Copper £25 from Root7.com
Keeps drinks cold for an amazing 30 hours and hot for 20 hours, pack it and go.
4. Framed Tweets £39.99 from The Fowndry
History in the making, tweets that will never die, from Ye, to Trump, framed and kept forever, Keep the Ego going!
5. The Orb Virtual Archer £27.95 from Genie Gadgets
Slot in your phone, download some apps and you can be absorbed to VR fun, are you a real Robin Hood?
6. Scratch & Reveal Poster – 50 Ways To Lay £12.99 from Find Me A Gift
For lovers, just scratch, reveal and take on the task in hand. Cough.
7. Retro Pocket Games £14.99 from Firebox.com
With over 150 games all on this tiny device, it's full of fun and nostalgia and perfect to slip out of your pocket in boring meetings. (Just hide under your desk).
8. Drew The Pencil Lamp £24.99 from The Fowndry
Forget lead this pencil is all about LED, a quirky lamp for to lighten any room.
9. Music Sleep Mask £29.99 from IWOOT
A padded eye mask that helps you relax by playing your favourite music.
10. Coffee and Cocktails Mason Jar Shaker with Recipie Book £15.00 from Root7.com
Make the perfect cocktail or cold brew with this stylish jar and book.
EXCLUSIVE QUEEN EXPERIENCE CELEBRATING 'BOHEMIAN RHAPSODY' LAUNCHES IN CARNABY
Immersive pop-up store by Bravado and Twentieth Century Fox will open from October 18, 2018 – January 6, 2019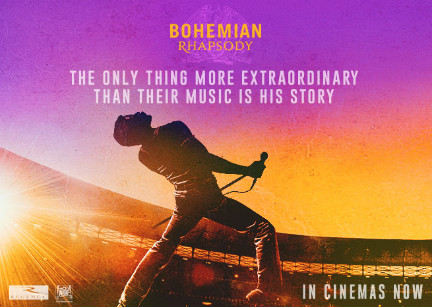 In celebration of the iconic rock band, QUEEN, and the release of Twentieth Century Fox's forthcoming movie Bohemian Rhapsody, Bravado, Universal Music Group's brand management and merchandise company, will open an immersive shopping experience for fans on 18th October, alongside a special light installation on Carnaby Street.
The curated shop will sell official merchandise and apparel along with an exclusive collaboration by Bamford. The shop will also host an immersive fan experience by Manuela Gray, Roger Taylor's favourite tattoo artist and a grooming station by Hawkins & Brimble.
Located at 3 Carnaby Street, the shop will open on 18th October 2018 until 6th January 2019. To mark the opening of the store, expect a visit from Freddie Mercury's famous Madame Tussauds London figure, a must-see photo opportunity for all Queen fans.
Apparel
A range of exclusive clothing will be available to buy including Queen's iconic Crest logo across t-shirts, a baseball jacket and windbreaker. Vintage Tour Tees will be available in 5 different designs which run from the 1975 tour crest through to the European 1984 tour pharaoh inspired design. As well as, a specially developed kidswear range exclusive to the pop-up, with pieces including a leather jacket and a range of t-shirts adorned with the News Of The World robot and the We Are The Champions slogan.
Gifting & Accessories
A range of Bohemian Rhapsody movie products will be available for fans to own including; apparel, mugs, caps and tote bags. Further pieces include Freddie style moustaches, keyrings, phone cases, socks and various drinkware such as ceramic mugs, a pint glass and a luxury water bottle. Christmas specific product such as a "Thank God It's Christmas" card, a bauble set and wrapping paper give the chance for Queen fans to theme their festive period. Visitors can 'tour' the world with the band with a Queen Monopoly game or hardback interactive book "Queen In 3D". Queen branded gin and beer will be available for customers to take home alongside a Queen Infinity table and lamp from Muted Suit.
Tattoos and Grooming
Manuela Gray, Roger Taylor's favourite tattooist, will be giving fans a chance to get their very own tattoo of Queen artwork along with her "Killer Queen" range of merchandise available to buy. Hawkins & Brimble will be offering a bespoke grooming service allowing shoppers to get the 'Queen' look.
Exclusive collaborations
The pop-up will collaborate with Bamford Watch Department for a unique Queen edition of their luxury Mayfair watch, a sleek black and gold design with the Queen logo on the dial face.
Carnaby Street Light Installation
Launching in October, world-famous Carnaby Street will unveil an exclusive light installation in celebration of the Twentieth Century Fox and Regency Enterprises film Bohemian Rhapsody. Hailed as one of the greatest rock songs of all time and topping charts as a best-selling single for over forty years, Freddie Mercury's lyrics will shine bright on Carnaby Street. Shaftesbury, the innovative landlord and owners of the Carnaby estate, have collaborated with Twentieth Century Fox on this unprecedented installation.
Illuminating Carnaby Street until January 2019, visitors can expect to be dazzled by giant colourful neon lyrics including Queen's iconic opening 'Is this the real life? Is this just fantasy?' along with the playful 'Galileo' and 'Figaro'.
Bohemian Rhapsody Pop Up Shop from Bravado and Twentieth Century Fox
3 Carnaby Street, London, W1
18th October 2018 – 6th January 2019 Monday – Saturday: 10am – 8pm Sunday: 12pm – 6pm
Flying Tiger Copenhagen's colourful and sparkling unicorn range will put you in a world of full imagination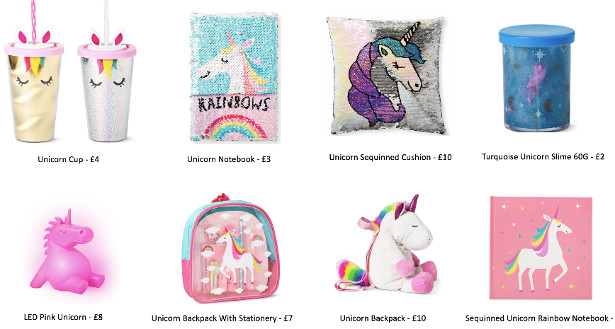 Great for presents or just a pick-me-up – get ready to dazzle everyone!
Santa Claus won't be the only magic coming to your home this Christmas!
Available from Flying Tiger Stores Nationwide
uk.flyingtiger.com
The Kraken fights against plastic with new limited edition Salvage bottle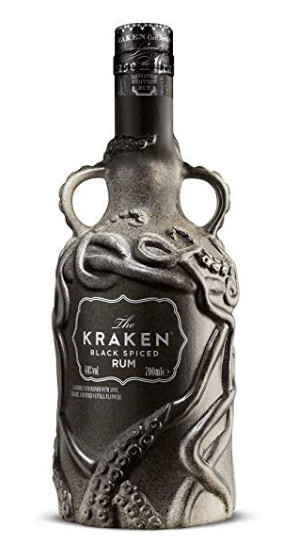 The deliciously dark rum teams up with Surfers Against Sewage for latest launch to help save its mythical Beast's lair
The Kraken Black Spiced Rum is taking action to save the watery lair of its master, the legendary Beast, with the launch of its new collectors' limited edition Salvage bottle this October, as it continues its mission to save the seas.
Working in partnership with Surfers Against Sewage, the deliciously dark rum will be donating £1 from every sale of its new bottle to the marine conversation charity that works with communities to protect oceans, beaches, wildlife and waves.
The Kraken Rum Salvage bottle launch follows hot on the tentacles of the release of black metal Kraken straws earlier in the year, which gave rum lovers a delectably dark and sustainable way to enjoy Kraken cocktails in bars right across the UK as well as at home.
Bold, dark and powerful, like the mythical Kraken Beast itself, the unique ceramic design includes intricate, raised and embossed details, combining Kraken's trademark tentacles with a sandblasted matte finish, making a welcome addition to any drinks trolley as a real collector's item.
Surfers Against Sewage work with communities to protect oceans and beaches through plastic reduction initiatives and organised beach clean-ups. The Kraken plans to work with the charity on an ongoing basis to support its efforts to fight plastic pollution.
The Kraken is mighty and powerful but even the mythical Beast wants to protect its sea creature rivals. With plastic pollution posing a huge threat to its deep ocean territory, the Kraken is on the hunt to tackle the problem.
Hugo Tagholm, Chief Executive at Surfers Against Sewage, said: "We're delighted to be working with The Kraken Black Spiced Rum who will be raising vital funds for our work to protect the marine environment through its very special limited edition Salvage bottle."
The new limited-edition Kraken Rum Salvage bottle will be available from Amazon and the dedicated Kraken page from 17th October – priced at £35.90 – https://www.amazon.co.uk/dp/B017UEM4FM
Fresh and light flooring puts a spring in your step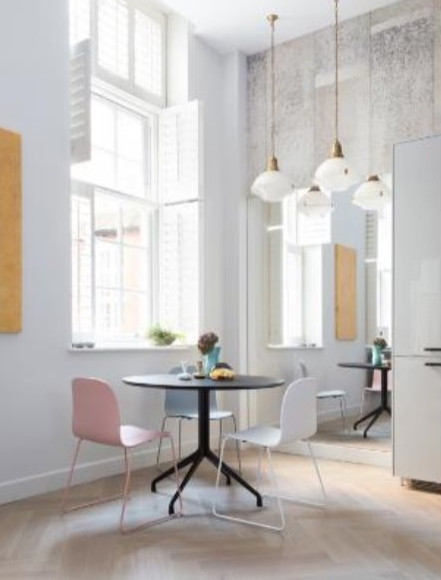 There is no time like spring-time for opening up the home and bringing in lots of light and fresh air to blow those winter cobwebs away. With spring-cleaning high on the agenda this season, updating your flooring may also be on your to-do list so opt for a look that brings nature indoors, with real wood flooring for a strikingly fresh new look.
Engineered Oak from the Natural Wood Floor Co is the perfect choice for any room in the home, from hallways to bedrooms. This is a flooring that can be chosen in an array of different finishes, letting the outdoors in and making small spaces appear larger, and clutter-free.
A room filled with furniture and a large window
Description generated with very high confidence
For rooms that boast ample natural light, there is cause to be daring with a darker wood option, such as the Natural Wood Floor Co's beautiful Walnut, which lends a sense of grandeur to larger spaces, with a distinctive wood grain that will add warmth and character to any room from spring through to autumn and beyond.
For details call 028 871 9771 or visit www.naturalwoodfloor.co.uk
A view of a buildingDescription generated with high confidence
A room filled with furniture and a large window
Description generated with very high confidence
A room with a wooden floorDescription generated with very high confidence
A living room filled with furniture and a fire place
Description generated with very high confidence
Pictured above: Oak Parquet Natural.
From left to right: Engineered Oak in Silver White, Walnut, Engineered Oak in Distressed Sand, Antique Distressed Engineered Oak.
Exceptional Christmas Gifts – First Editions for £500 or less
Peter Harrington, Fulham Road Shop (also in Dover Street, Mayfair)
Peter Harrington, the UK's largest rare bookseller, has many first edition books for sale this Christmas, which cost £500 or less, and would make delightful and thoughtful presents.
As Pom Harrington, the owner of Peter Harrington Rare Books, says "If you are searching for a particularly special gift for someone this Christmas do pop into one of our shops and you may find a rare book, which brings back fond memories, and they will adore and cherish. We have lots of affordable first editions available which would all make incredible Christmas presents for a friend, a loved one or even for yourself. You will receive a warm welcome in our shops and can browse as much as you like and our experts will be very happy to help you."
First editions available for £500 or less include:
a beautiful copy of the classic Christmas tale The Polar Express;
an illustrated copy of The Tale of Pigling Bland which is about a pig whose life changes when he meets a soul mate and was written by Beatrix Potter just before she married her soul mate;
Ted Hughes first book of poetry Hawk in the Rain and AA Milne's second book of poetry Now we are Six;
the best-sellers The Man with the Golden Gun, which was published after Ian Fleming's death, and the Heart of the Matter by Graham Greene;
Bertrand Russel's most famous book History of Western Philosophy and Thoughts and Adventures, the second volume of Churchill's autobiography;
The Road to Wigan Pier which was published whilst George Orwell was fighting in the Spanish Civil War;
and Matilda by Roald Dahl, which celebrated its 30th anniversary this October, and has in recent years become Peter Harrington's top-selling book.
Matilda by Roald Dahl (1988) First Edition £400
All these first editions are available to buy online at www.peterharrington.co.uk and can be seen at either the Peter Harrington shop in Fulham Road, Chelsea or in the Peter Harrington shop in Dover Street, Mayfair.
Another illustration by Jess Perna.
JessPerna.com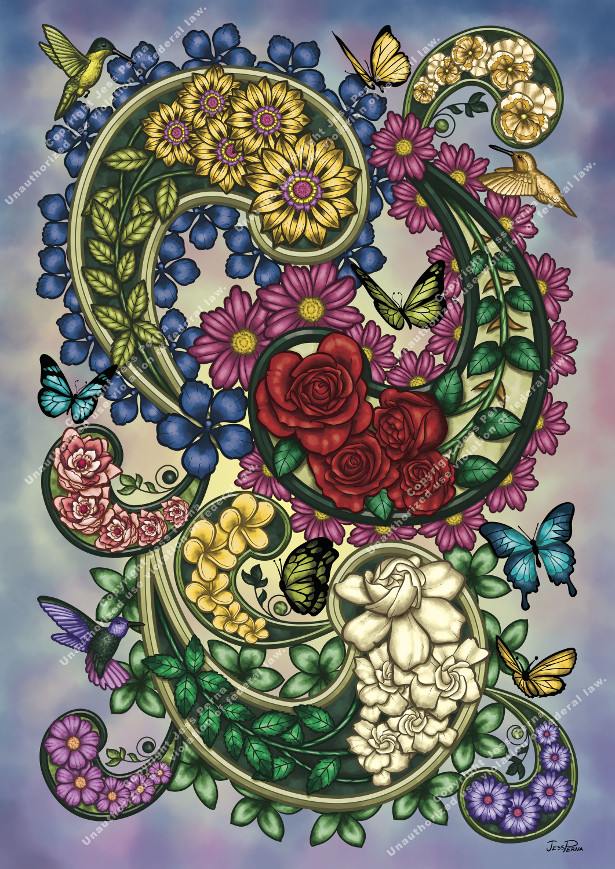 COMPETITION! WIN New phone accessory helps people keep hold of their phones
Ideal stocking filler for under £10
LIKE & SHARE ONE OF OUR PHONEHUG SOCIAL POSTS WINNER TO BE NOTIFIED BY DM IN 3 WEEKS!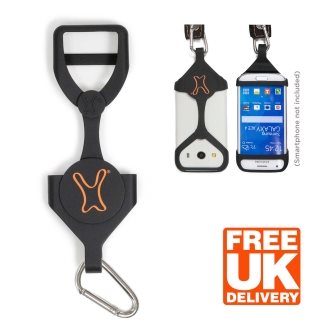 FACEBOOK | TWITTER | INSTAGRAM
PhoneHug® a funky accessory, clips to a lanyard and can be worn several ways, enabling people to keep their hands free and phone safe. It is available in eight different colours.
No more dropsy moments down the toilet and packing the phone off for its sleepover to the airing cupboard in a bag of rice! With phones out of pockets, handbags, off tables, chairs and even in users' hands, there's less picking and snatching with PhoneHug®.
Simple and easy to use, it's popular with customers who love the outdoors such as, winter sports, water sports, festival goers, travellers, hikers, dog walkers, to name a few. PhoneHug® lovers are all ages from millennials to the elderly, as well as those with health issues and or disability.
NHS workers including nurses and doctors increasingly need their phones for work and their hands free on the front-line, they currently enjoy a 20% staff discount off the product.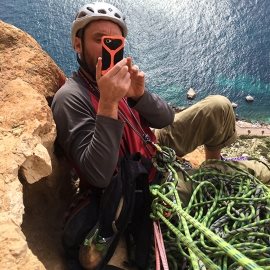 UK based ex-photographer turned entrepreneur Sam Fairbrother invented the PhoneHug® in 2013. The idea started out as a rough drawing on paper and after a series of prototypes PhoneHug® has developed to fit almost all smart phone models.
A product created from an initial drawing and paper model, tested with sailors, snow boarders, photographers, ramblers and horse riders. PhoneHug® was also tested at festivals, making its debut at Hideout Festival in Croatia, followed by Glastonbury, WOMAD Charlton Park and Creamfields with both back-stage crews and festivalgoers. Festival fans loved it according to feedback, but the pilot scheme identified the product size needed modification to fit almost all smart phones.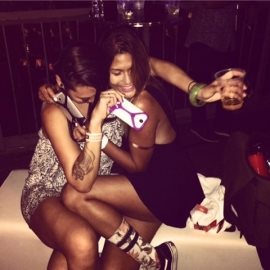 PhoneHug® is disrupting a $30 billion phone theft industry, with up to 2000 phones being stolen every day in the UK and over 3 million phones being lost or damaged every year. PhoneHug® is intended to help reduce this risk and enhance people's lives, so they can relax and enjoy their activity, knowing their phone and data are safe.
The silicone phone holder is available in eight colours with a choice of lanyards and can attach to a belt loop, hang around the neck, the wrist, a bag strap or just be hung up.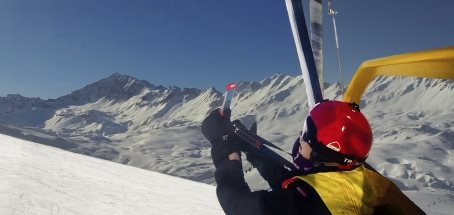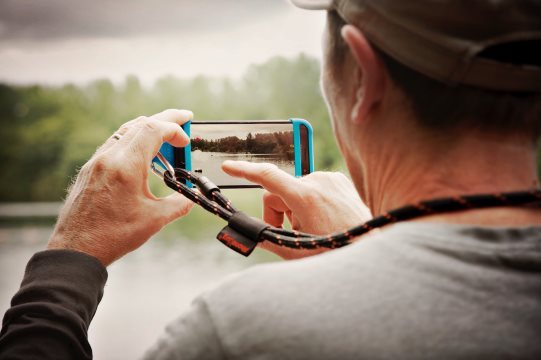 PhoneHug® designer Sam Fairbrother says:
The PhoneHug® has the edge on the market because it's the only phone holder that: has a strong and robust loop; grips tightly to the phone; can be easily fitted and removed; is compatible with the vast majority of smartphones.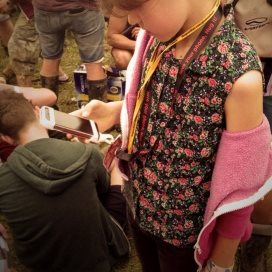 Compostable cellophane is used on all lanyard products and we aim to be using compostable packaging for all product by 2019.
Giving back is a large part of our drive, to date PhoneHug® has helped a number of charities including; Help for Heroes, Future Dreams, South Manchester Rehome & Rescue, Girl Guide volunteers and local fund-raising events. We look forward to helping more communities, charities and environmental projects."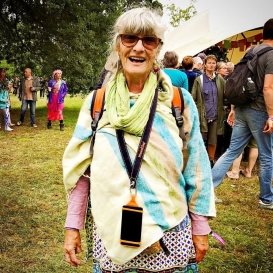 The retail price is £8.95 per PhoneHug®. An affordable item and ideal stocking filler gift! Available here: https://phonehug.co.uk/collections/all
For most this price it is a no-brainer, the price of one month's phone insurance.
The UK spent £5million on repairing smartphones in the last 2 years.
3 million Brits damaged or broke their phone last year.
500,000 people in the UK have their phone stolen every year.
Order here: https://phonehug.co.uk/
Stockist info: https://phonehug.co.uk/collections/all
Lanyards RRP: From £3.45
PhoneHug® RRP: £8.95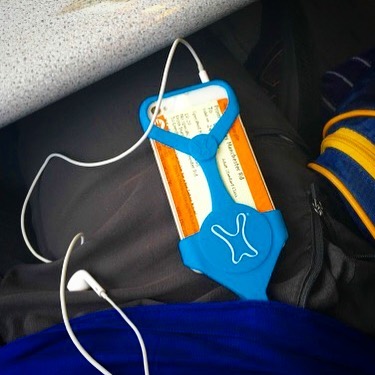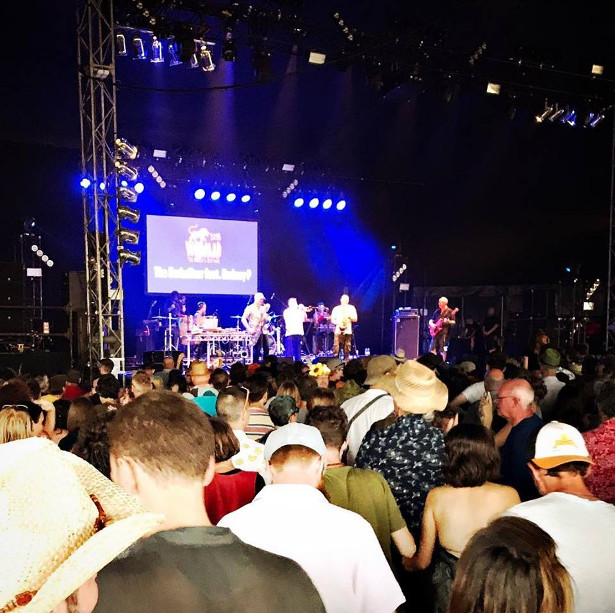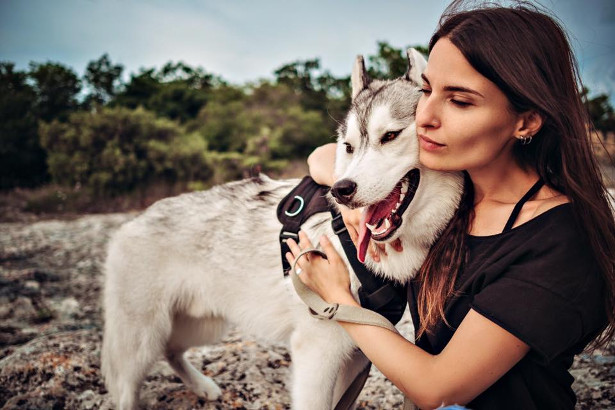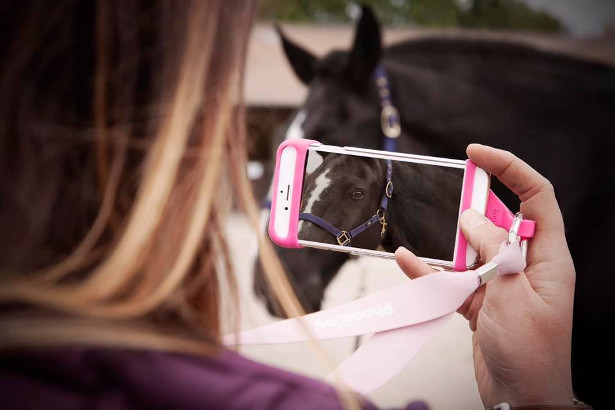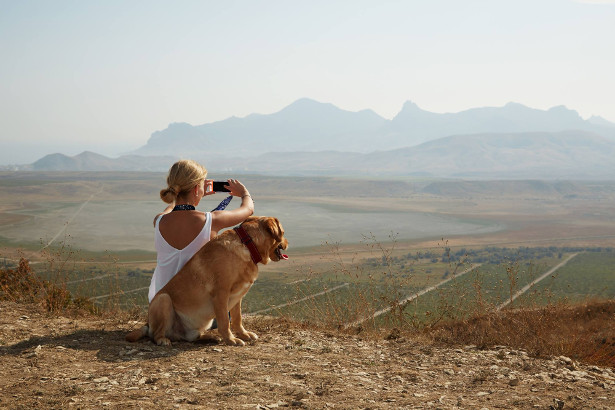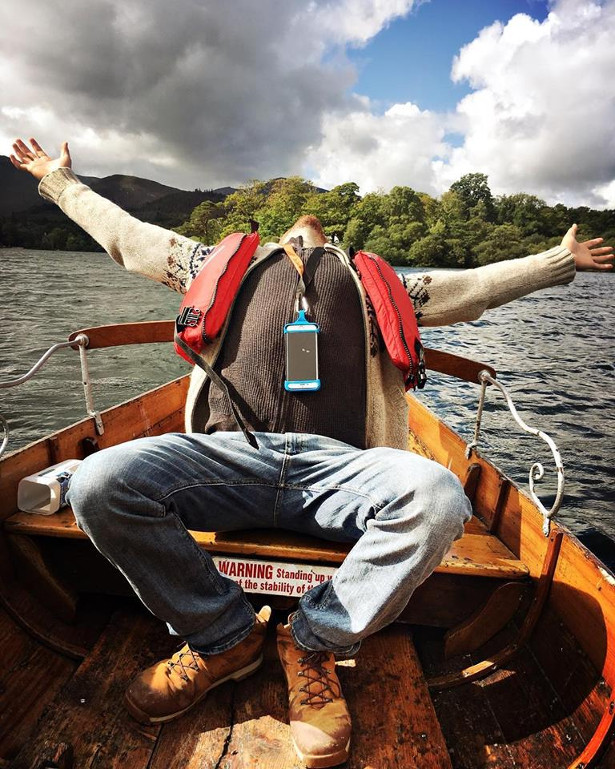 Christmas is just around the corner and if your dreaming of a comfy Christmas cushion , The London Transport Museum Shop is about to make your dream's come true.
From train's to taxis and not forgetting the famous Red London Bus, there's definitely something to provide you with the comfortable Christmas you deserve.
All products available from www.ltmuseumshop.co.uk
Yogamatters Launch Two New Meditation Equipment Collections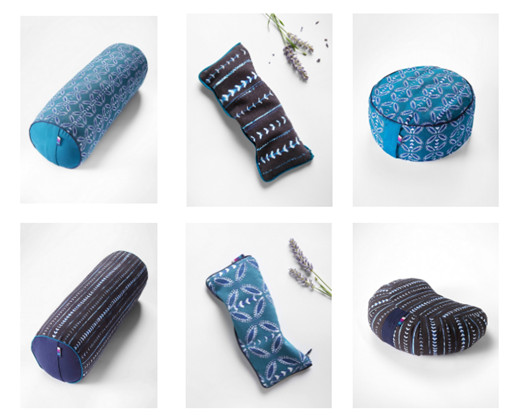 Leading yoga retailer, Yogamatters, has released two brand new print collections of meditation cushions and props.
The Ocean Flower and Midnight Light Collections both include a lavender-filled eye pillow, standard buckwheat-filled bolster and small buckwheat bolster and pouches. The Ocean Flower Collection also features a round meditation cushion and the Midnighlight Collection a crescent meditation cushion, tote bag and pouch.
The Ocean Flower Collection is inspired by traditional woodblock prints from India and features jewelled colours; ocean green and deep blue sea.
The Midnight Light Collection draws inspiration from the rich indigo hues of traditional Japanese Shibori textiles and features white arrowheads set against a midnight blue sky.
These collections follow the launch of Yogamatters' first eco-friendly yoga mats and organic cotton collection earlier this year.
Prices will range from £10 for an Eye Pillow to £45.00 for a Yogamatters standard size Buckwheat Bolster and £35.00 for the smaller variation. The Crescent Meditation Cushion is £30.00 and the Ocean Flower Buckwheat Meditation Cushion is £35.00. The new range is now available to buy from Yogamatters.com.
Give the gift of dance this Christmas.
Sadler's Wells gift memberships offer dance lovers a unique opportunity to see more of the best dance from around the world and book ahead of the crowds.
Sadler's Wells is London's dance house, acclaimed globally for presenting productions with world-class artists and companies.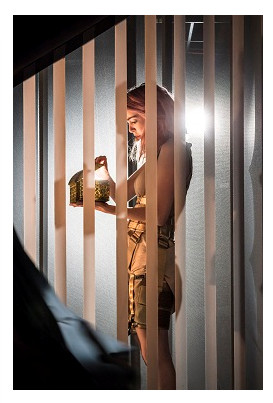 Over the coming months, Sadler's Wells presents a wide range of breath-taking productions that members can choose from. The Spring 2019 season includes Damien Jalet's Vessel featuring 7,500 litres of water on stage; a new work by Sadler's Wells Associate Artist Russell Maliphant set to music by Vangelis; a triple bill from Rambert featuring new work by Christine and the Queens choreographer Marion Motin; three different re-imaginings of the iconic Rite of Spring, by Yang Liping, English National Ballet and Phoenix Dance Company; and Sadler's Wells Associate Artist Matthew Bourne presents his new production, Romeo and Juliet.
Gift memberships are available at two levels.
Members (£60 a year) save 20% on tickets, enjoy priority booking before shows go on sale to the public and receive the members' brochure mailed directly to their door three times a year. This exclusive brochure offers behind the scenes insight into the work of leading choreographers as well as the work Sadler's Wells does to engage local communities and support the emerging dance artists of the future.
As well as enjoying all the benefits of Sadler's Wells Membership, Rehearsal Members (£130 a year) can take advantage of enhanced priority booking in advance of Members, access the Sadler's Wells 'queue jump' telephone booking line, get closer to dance with invitations to watch dress rehearsals and be the first to hear Sadler's Wells' plans for the future at season previews.
Both levels of membership are packaged up in Sadler's Wells' stylish membership packs – the perfect wrapping for a year of dance.
Celebrate the magic of storytelling this Christmas with Another Seven Simple and Slightly Silly Stories by John Foley
Stories with Warmth, Wit and a touch of Wonder. www.quizzicalworks.com
FACEBOOK | TWITTER | INSTAGRAM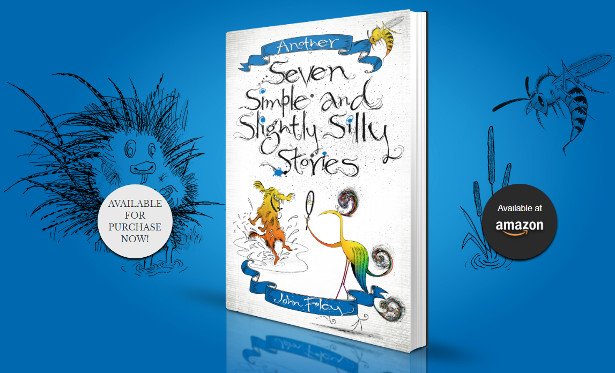 Following the success of his debut book, Seven Simple and Slightly Silly Stories, John Foley's second collection of darkly witty short stories for adults and children, Another Seven Simple and Slightly Silly Stories, is now available to buy – with 100% of the profits donated to Mencap, a UK charity working to improve the lives of those with learning disabilities.
In his new collection, Foley presents another set of seven charmingly quirky and remarkable fables, inspired by his time living in Hans Andersen's house in Copenhagen. In each magical tale, Foley brings new, wondrous worlds to life, transporting you to universes in which hotel lifts talk ('Going Up, Going Down, Going Out'), puddles have feelings ('The Snooty Puddle') and reindeer learn to read ('The Wisdom of Teaching Reindeer to Read')!
From a bird in search of the secret of singing ('The Squirlybird'), to an unlikely friendship between a porcupine and a pixie ('The Pixie's Quest'), the warmth and wit of
these short stories is something to be treasured. But each delightful story carries an important and surprising sting in its tale. Demonstrating the true magic of story-telling, Foley's twists and turns imbue his extraordinary tales with wisdom, revealing a deeper meaning that's anything but 'silly'.
In Foley's own words, these stories have been written for 'the young at heart aged 10 to 110' and showcase the power of reading and story-telling to develop empathy, identification and learning, at any age. With this in mind, Foley has pledged all profits from the sale of Another Seven Simple and Slightly Silly Stories to Mencap. As the leading voice of learning disability, Mencap strives to transform society's attitudes to learning disability and to improve the quality of life of people with a learning disability, their families and carers.
"I'm really enjoying reading John's book, Another Seven Simple and Slightly Silly Stories – my favourite short story is 'The Wisdom of Teaching Reindeer to Read'. I really enjoyed that one, it made me chuckle. It's a great book to just pick up and dip in and out of on my commute", Lloyd Page, Mencap volunteer
Another Seven Simple and Slightly Silly Stories is available direct from www.quizzicalworks.com at £7.50 (p&p included); also from bookshops and Amazon.
More quotes on Seven Simple and Slightly Silly Stories…
"MOVING WITH A WONDERFULLY SHARP WIT"
Jim Broadbent
"Delightful and moving with a wonderfully sharp wit, and never again will I be dismissive of the poor old mayfly."
"CURL UP ON YOUR OWN FOR SOME SELF-INDULGENT MIRTH!"
Maxine Peake
"This is a delightful book… full of silliness and joy, with a sprinkling of morality to boot. An ideal gift to lift the spirits or to curl up on your own for some self-indulgent mirth!"
"I LOVED IT"
Julian Fellowes
'Wonderful helpings of whimsy and truth in equal measure. I loved it.'
"AN INSTANT CLASSIC"
Dominic West
'I'm reading John's gently beguiling stories to my children and we think they are fun and thought-provoking. Little gems like "The Mayfly", a joyful call to "seize the day!", seem like an instant classic. I hope more children will enjoy these wonderfully wise tales.'
John Foley
John Foley FRSA is an actor, puzzle setter and audiobook producer.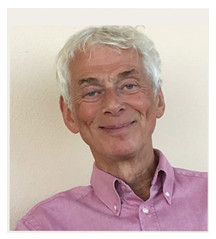 After years of stage work as an actor, he turned to writing and radio. He has scripted and voiced more than 600 programmes for BBC English/World Service. Other audio work includes adapting numerous plays by writers such as Alan Bennett, Ronald Harwood, John Osborne, J. B. Priestley and Victoria Wood for World Service Drama and Radio 4. John has also produced more than 70 audiobooks for Macmillan, Naxos and Random House, mainly of unabridged works by Boccaccio, Byron, Theodore Dreiser, Thomas Hardy, Henry James, Rudyard Kipling, D.H. Lawrence, Salman Rushdie, Anthony Trollope, H. G. Wells, Virginia Woolf, and many others.
John's other published works include several recreational reference books, a volume of musical anecdotes, stories for Disney comics and a number of graded readers for children.
Another Seven Simple and Slightly Silly Stories is the follow-up to Seven Simple and Slightly Silly Stories, the first collection of fables inspired by summers in Hans Christian Andersen's house in Copenhagen. Both books are enlivened with drawings by award-winning screenwriter, illustration artist and actor Grant Cathro. The first collection was published in 2017, with all profits being shared between Macmillan Cancer Support and The Silver Line. All profits from the new book are going to Mencap (www.mencap.org.uk)
Chipolo's range of bluetooth trackers are a colourful and clever way to keep track of all your things, from wallets to luggage and bicycles…even your pets! Perfect for the gadget lover, the teenager who loses everything or as a stocking filler. uk.chipolo.net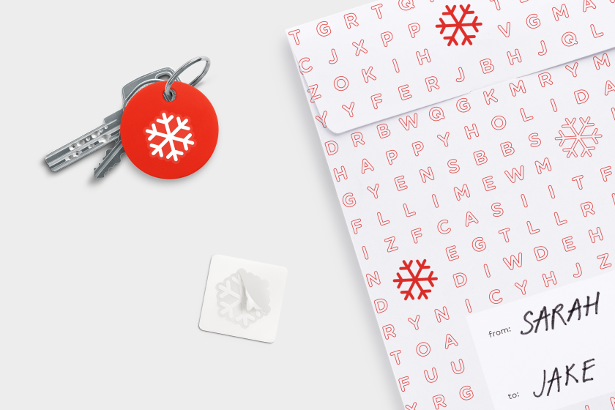 FACEBOOK | INSTAGRAM | PINTEREST | TWITTER | YOUTUBE
Chipolo CHRISTMAS limited edition
Price: £27
Retailer: Online at uk.chipolo.net + free shipping
Description: A limited edition personalised version of the Chipolo CLASSIC. Take advantage of its replaceable battery to keep your tracker going for as long as you like. Now available in six vibrant colours: yellow, red, blue, green black, and white.
Chipolo CLASSIC
Price: £23
Retailer: Online at uk.chipolo.net + free shipping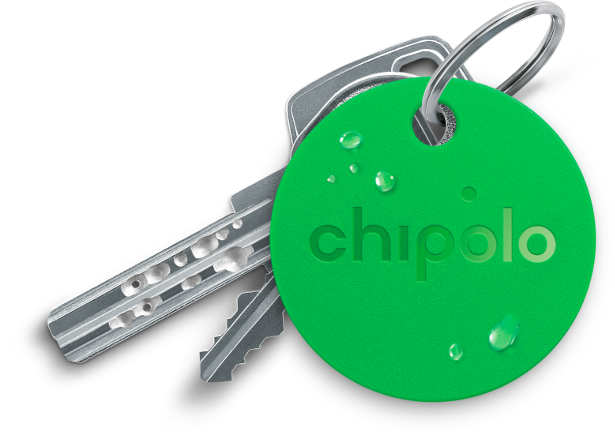 Description: Chipolo CLASSIC is designed to help you keep track of everything, from your phone, keys and wallet to your bike and even your pet. Take advantage of its replaceable battery to keep your tracker going for as long as you like. Now available in six vibrant colours: yellow, red, blue, green black, and white.
Chipolo PLUS
Price: £23
Retailer: Online at uk.chipolo.net + free shipping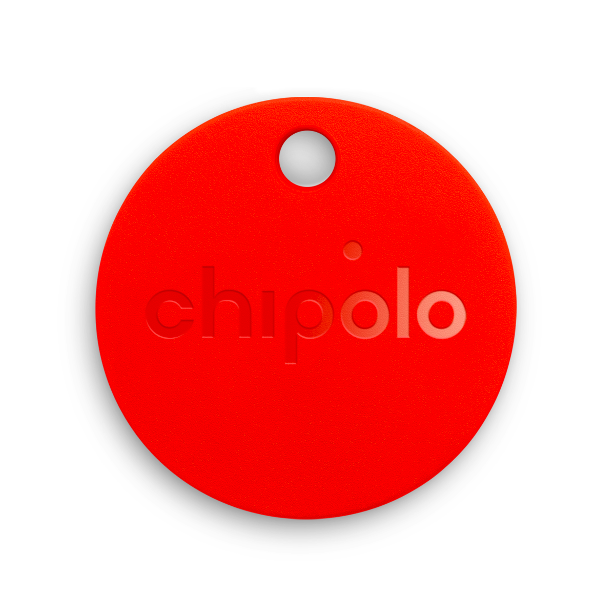 Description: The Chipolo PLUS is water resistant so you can attach it to anything you'd like to track – your phone, wallet, bike, or even your pet! It also comes in a variety of bright colours to suit all tastes and styles, including yellow, red, blue, green black, and white.
Chipolo CARD
Price: £31
Retailer: Online at uk.chipolo.net + free shipping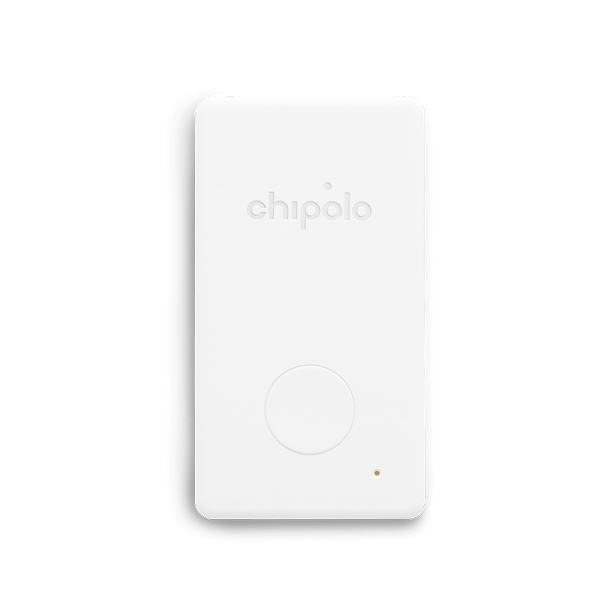 Description: This sleek tracker is so thin it simply slides into your slimline wallet! The Chipolo CARD helps you keep track of your everything from your phone and keys to your wallet and luggage.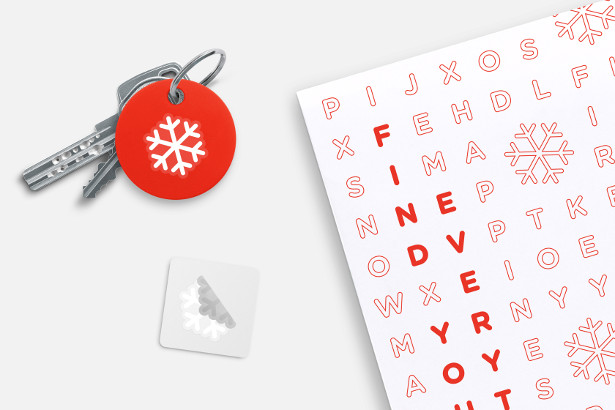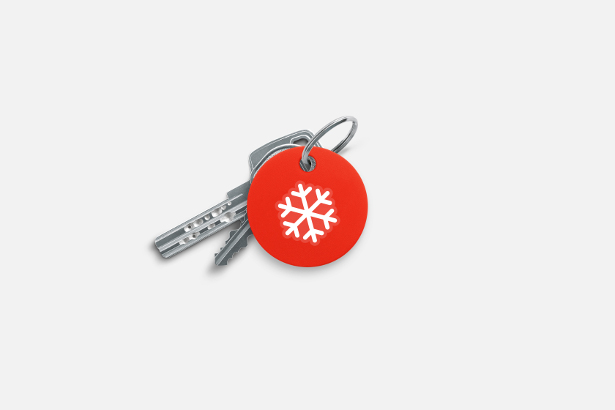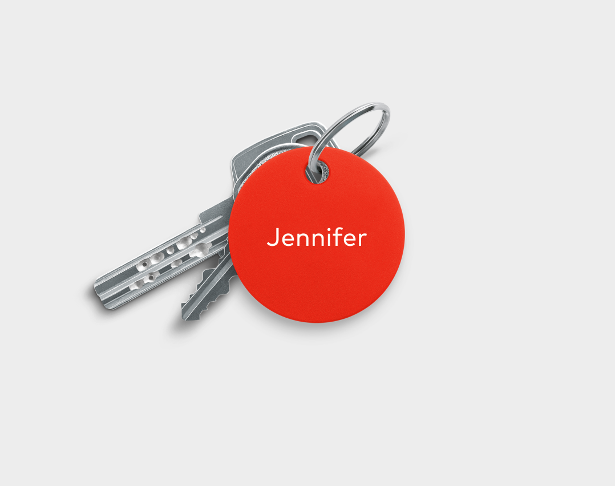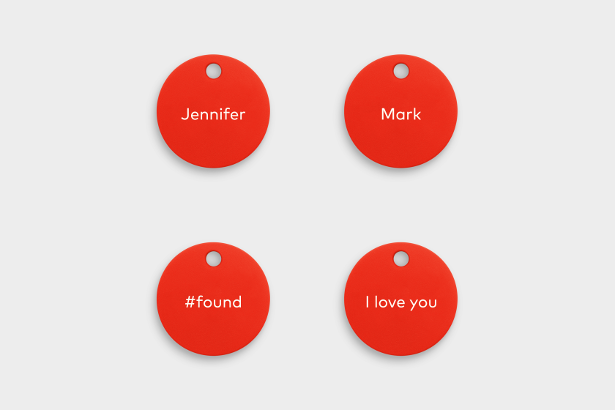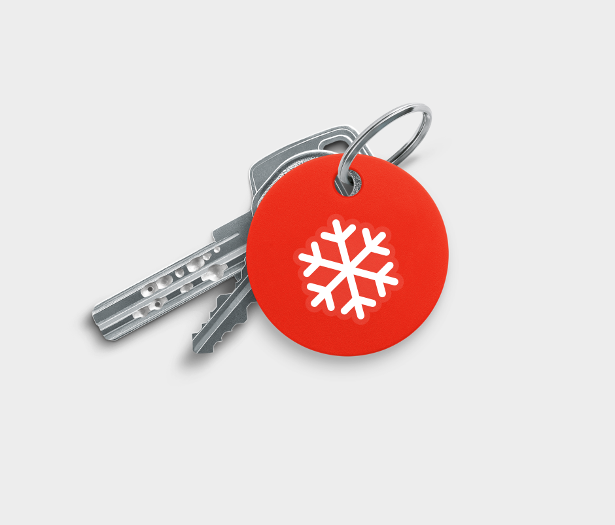 EXPLORE THE WORLD OF YOGA ONE POSE AT A TIME
– Great value yoga products from Decathlon –
– Range of high-quality yoga equipment and clothing designed to make yoga more comfortable –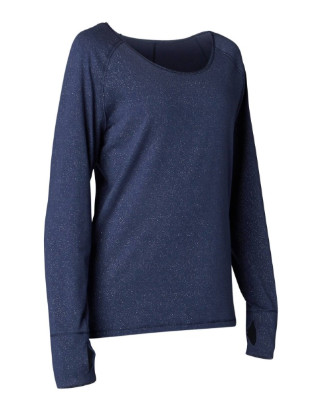 Explore the world of yoga, an ancient Indian art, which is ideal for those looking to promote harmony between body and mind, or for those who simply want to complement their activity with something that will help them develop concentration, flexibility and endurance.
Whether its gentle yoga for reducing stress or dynamic yoga to work up some sweat, Decathlon has the best products to help both experienced and newly come yoga practitioners. From clothing that feels like second skin to mats that aid in holding a strenuous pose, each product has been designed and tested to make sure yoga enthusiasts can enjoy the activity in the most comfortable and supported way.
Yoga T-shirts
Domyos Organic Cotton Long-Sleeved Yoga T-Shirt – £9.99
Soft and comfortable, this long-sleeved t-shirt is ideal for the individual looking to eliminate stress through gentle yoga.
Designed from organically-grown cotton this t-shirt is in line with the philosophy of gentle yoga.
Meanwhile, the elastane component of this t-shirt means that wearers' movements are not impeded, making it less obstructive and letting them focus more on their poses.
Domyos Domyos Seamless Yoga T-Shirt – £9.99
This t-shirt is designed to offer unparalleled freedom of movement, perfect for the fast series of poses associated with dynamic yoga such as hot yoga and Power yoga.
The polyester material of this shirt gives it the perfect amount of elasticity, meaning that it's body-hugging without being restrictive.
The technical fabric also helps to keep wearers cool and dry by absorbing and wicking away excess moisture.
Yoga Leggings
Domyos Women's Seamless Gentle Yoga Leggings – £15.99
These yoga leggings are so soft that wearers can be forgiven for forgetting that they are even wearing them. Made from cotton, the high-rise turn-down waistband is ideal for any figure including pregnant women participating in gentle yoga.
The seamless design adds another dimension of comfort by preventing chafing associated with yoga poses.
Not only this, but the elastic element of the fabric means that wearers do not have to worry about their movements being restricted and holds them firmly in place.
Domyos Women's Yoga Seamless Leggings – £11.99
These leggings are ideal for yoga enthusiasts who want to explore dynamic yoga. These have been designed to be seamless, so wearers don't have to worry about chafing. They also have an elastic component to the fabric, so there's no need to readjust the leggings.
These leggings will also keep yoga practitioners dry, as they are designed to absorb and wick away perspiration, important for those keeping their focus on holding tricky yoga poses.
Yoga Shorts
Domyos Hot Yoga Shorts – £12.99
Perfect for men looking to participate in hot yoga, these pants have been made to offer the freedom of movement thanks to the anatomically designed inserts that match the skin's natural elasticity.
The polyester fabric of these shorts offers comfort thanks to its ability to absorb moisture and reduce the feeling of dampness from exercise.
Yoga Bra
Domyos Women's Seamless Yoga Bra – £11.99
This yoga bra is crafted to feel like second skin, thanks to its elasthene component, making it perfect for a range of dynamic yoga forms.
The technical fabric of this bra helps to manage moisture by keeping wearers dry, making this perfectly suitable for hot yoga too. This yoga bra also offers greater freedom of movement and comfort, so enthusiasts can focus more on their breathing and poses thanks to its seamless design.
Yoga Mat
Domyos Yoga Mat 5mm – £39.99
This versatile mat is perfect for all types of yoga, be it gentle or dynamic. Designed to aid users during seated poses, the rubber and polyurethane materials offer incredible grip, making it easier to hold demanding poses.
The printed side of this yoga mat absorbs perspiration too, whilst the 5mm thickness of the mat adds comfort when doing floor poses.
What's more it's also easy to transport thanks to the supplied elasticated strap and it only needs wiping down with warm soapy water to clean it.
Yoga Brick
Domyos Cork Yoga Brick – £6.99
This yoga brick is made from 100% cork and has been designed for providing support and balance during yoga. Tackling demanding poses is made easier as well, as the brick is thick and dense enough to hold the body's entire weight.
What's more, cork is a naturally renewable material, making this a responsible and eco-friendly choice for those looking to buy a yoga brick.
Decathlon has 45 stores in the UK and sells a variety of sports equipment, clothing and accessories perfect for those want to get active or maximise their performance.
For more information, visit www.decathlon.co.uk
Invite Famous Personalities Into Your Home This Christmas!
With a burst of pop culture or female empowerment, hang loved celebrites such as David Bowie and Frida Kahlo from your tree.
Available from the National Theatre Bookshop, these famous faces will give the WOW factor to your home and impress your guests for years to come.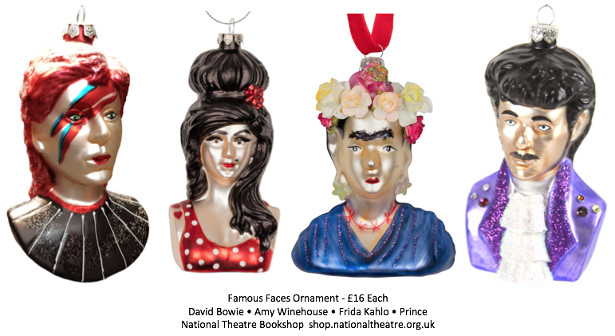 Lush's 2018 Christmas range.
This year, we're lifting the lid on what makes a Lush Christmas: happy people making happy products. If you think handmade means woolly jumpers, craft fairs and Etsy, think again. Every day, millions of Lush products are pressed, shaped and perfected by the skilled hands of our compounders and sent freshly to customers all over the world. Handmade isn't a novelty confined to the past; it's at the heart of what we do.
We have also recently launched the biography of Mark Constantine OBE, co-founder of Lush as told by his lifelong friend Jeff Osment. We would love to put this forward for your 2018 Christmas gift guides!
Dear John: The Road to Pelindaba book: https://beta.lush.com/en/article/dear-john:the-road-to-pelindaba-by-jeff-osment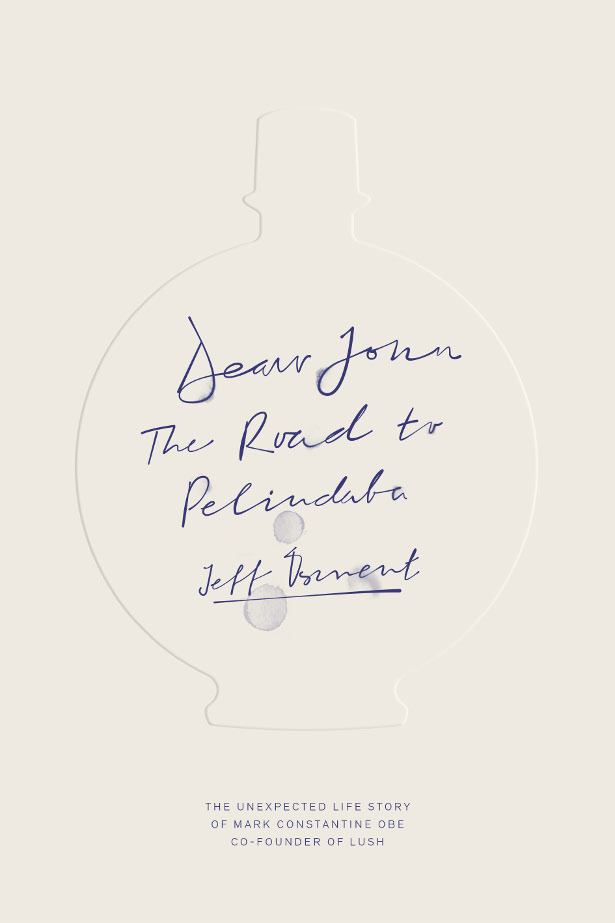 Havaianas have gifts for every type of traveler this Christmas.
FACEBOOK | TWITTER | YOUTUBE | INSTAGRAM | PINTEREST
From the well travelled nomad in the family to the luxury retreat obsessed friend.
LUXURY TRAVELLER & THE NOMAD
HAVAIANAS CRYSTAL MESH SLIM £65.00
HAVAIANAS ORIGINE CLASSICO II £32.00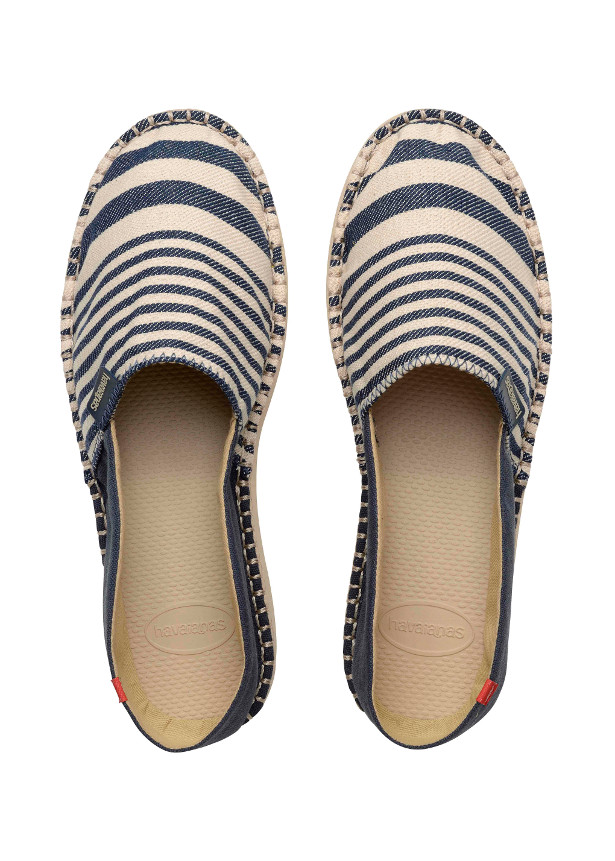 THE BEACH BABE & THE TEENAGER
HAVAIANAS SLIM FLORAL £26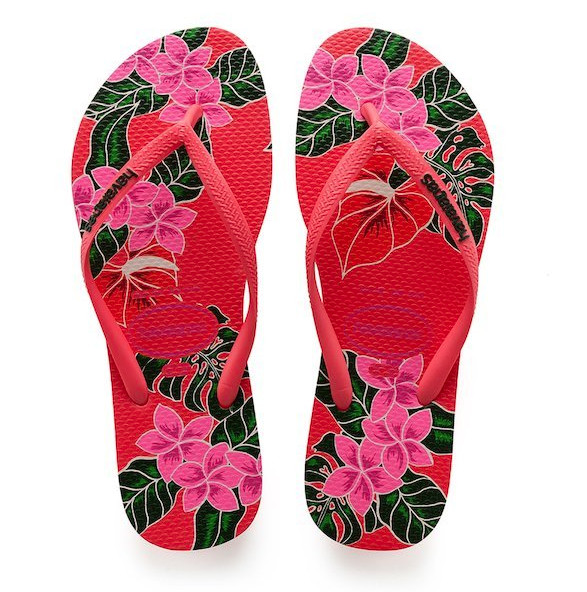 HAVAIANAS ORIGINE FUN £35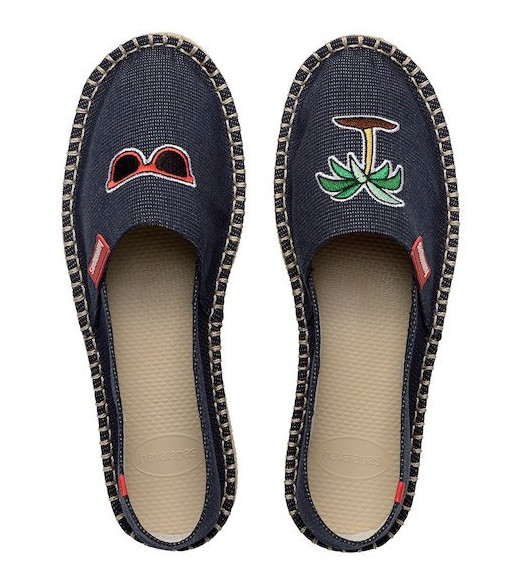 Peli Products Now offers the Premium Peli-Trimcast Solutions in Europe
The Australian Pelican-Trimcast Custom Cases are now offered as part of Peli Services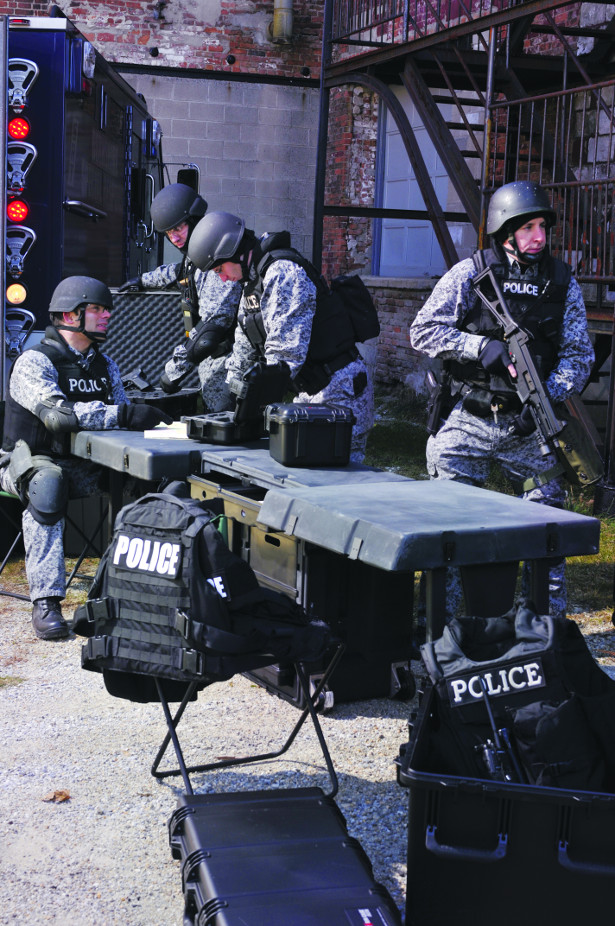 Barcelona, October 2018 – As part of its expansion strategy, Peli™ Products -the global leader in the design and manufacture of high-performance protective cases, now offers the innovative Custom Case Solutions of the Australian Pelican-Trimcast branch for European customers.
In 2011, Pelican Products acquired the Australian rotational moulded case expert Trimcast. That acquisition was crucial to develop a pioneering branch with a great expertise in the advanced design of containers with customised interiors of rotomoulded cradles embedded in the case shape. No extra frames or big parts of foam are required. Nowadays, this unique technology is available to Pelican Globally, including Europe, Middle East and Africa (EMEA).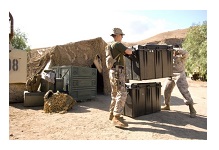 Manufactured in the Australian Advanced Case Centre Facility of Melbourne, these Peli-Trimcast Custom Cases are engineered to ensure full protection of fragile and vital equipment. True to the Peli legacy, all Peli-Trimcast cases are military tested and can withstand the harshest conditions on Earth such as inclement weather, dust, oil and chemicals.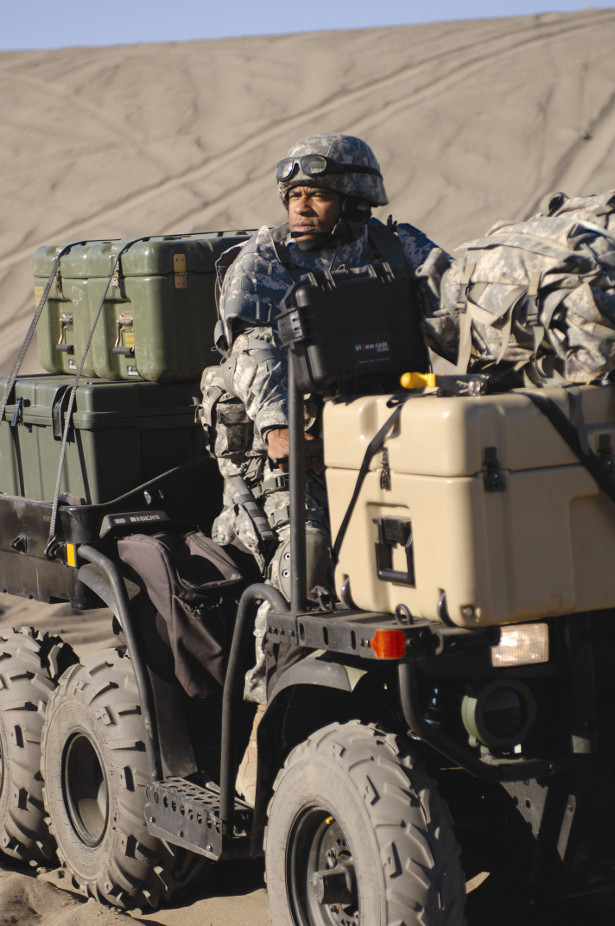 "Thanks to its excellence in design and extreme protection, Peli-Trimcast products are known Worldwide, and EMEA is not an exception," said Piero Marigo, Peli Products EMEA Managing Director. "Due to the increasing local demand of this type of "state-of-art" Customised Case solutions we finally came to an agreement to offer them to our European customers. We firmly believe this will be a substantial contribution to Peli's further expansion in EMEA".
With the Peli-Trimcast solutions Peli enlarges its portfolio of over 500 models of customised cases. Peli's products are designed and built to last a lifetime and are used by professionals in the most demanding markets including firefighters, police, defence, aerospace, entertainment, industrial and consumer. Peli Products operates in 140 countries, with 29 offices and 6 manufacturing facilities across the globe.
Click here for more information on the Peli-Trimcast Solutions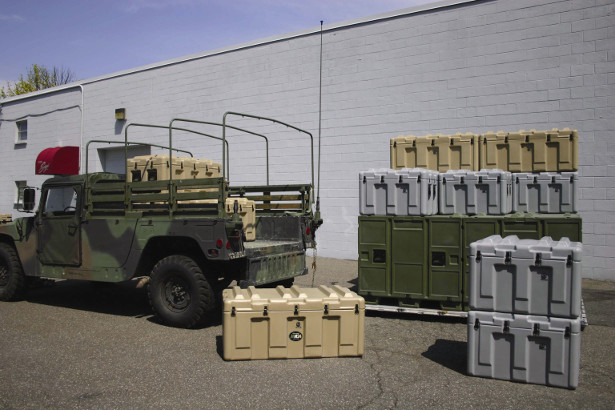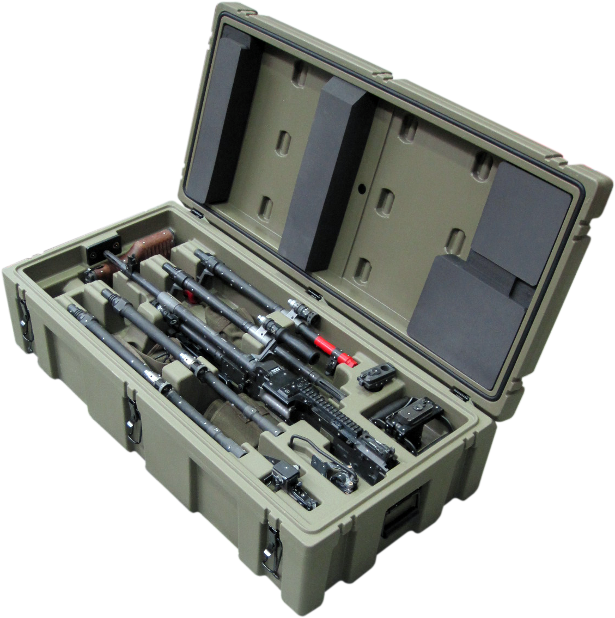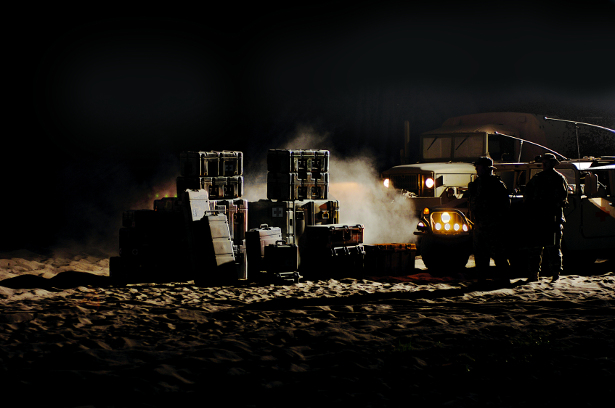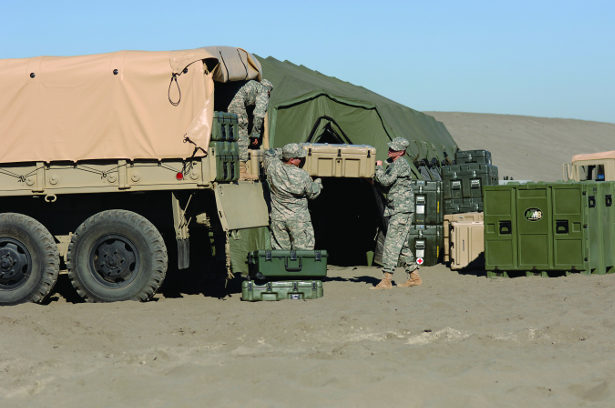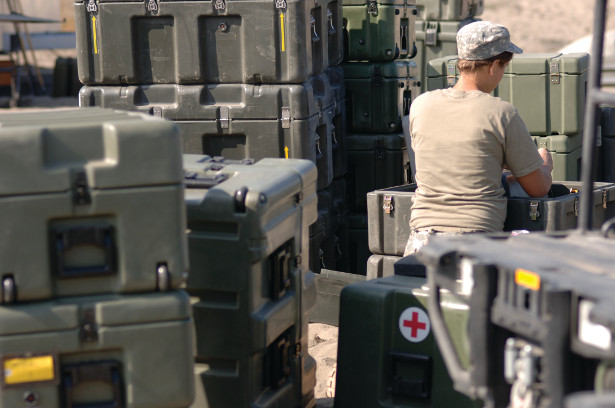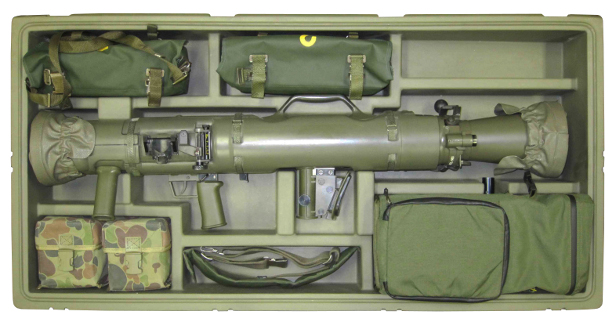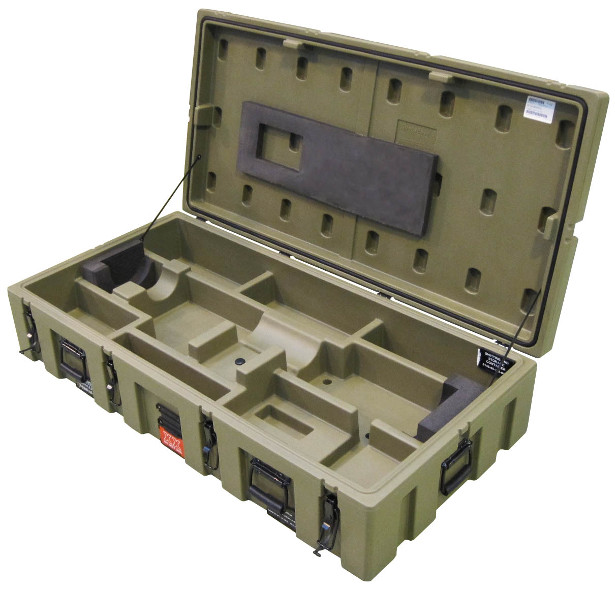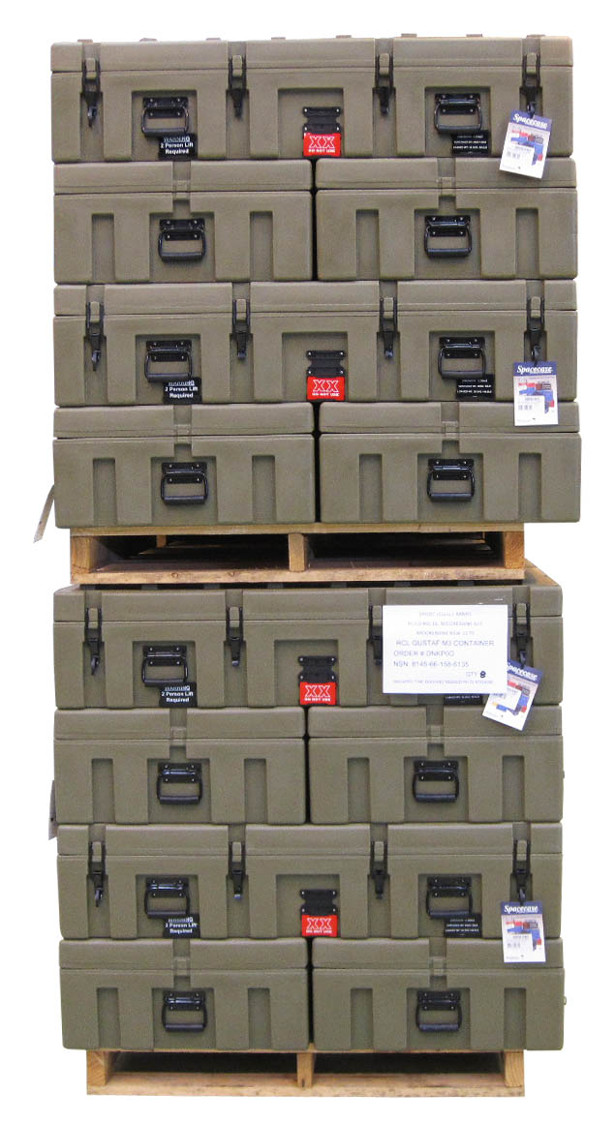 Come oolong to Flying Tiger to find your perfect Christmas mug!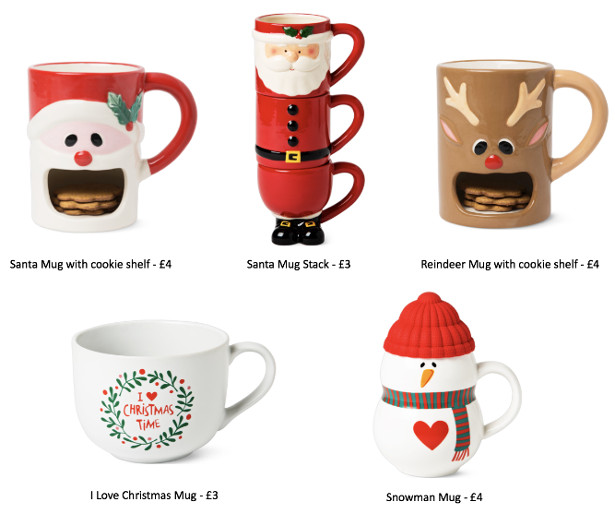 These funky and festive mugs are great for gifts and a tea-rrific place to hide your cookies!
So it's time to get cozy this Christmas and have a cup of tranquili-tea with Santa and his Reindeers.
Available from Flying Tiger Stores Nationwide
uk.flyingtiger.com
Wingly

Our client is a flight-sharing platform called Wingly that allows your readers to take to the skies and enjoy an affordable & memorable mini-break, a trip around the country or even across the Channel. The most popular flights are to Northern France, Oxford, York, Cambridge, the Isle of Wight, the Channel Islands, Newquay and the Scilly Isles.
Now with Christmas on the horizon Wingly offer a gift card – making it easy to give a flight experience as a present. Please see the attached high-res image.
The way Wingly works is very straight forward – once a pilot lists a leisure flight on the Wingly website, a maximum of five people can reserve seats and agree to share the cost of that flight.
Besides sharing his / her experience with the public, the key benefit for the pilot is that Wingly slashes the expense of their hobby. It costs around £150 / hour to fly a private plane – the average cost of using Wingly is around £50 per person / per hour, so by carrying two passengers a pilot can cut their running costs by around two thirds.
It's important to understand that Wingly doesn't compete with commercial airlines (ie. it doesn't offer scheduled services) and is not an 'on demand' service like Uber. All Wingly flights are non-commercial, so pilots are under no obligation to fly if they feel the weather isn't optimal. If a booked flight is cancelled, Wingly will reimburse passengers if it can't be rescheduled to another date.
Wingly is regulated by the Civil Aviation Authority and all flights are insured by Allianz.
Along with the general need to 'get away', people have used Wingly flights to celebrate wedding anniversaries, Valentine's Day sunset flights, birthdays … and even to propose to their partner.
Bruton Knowles Tackles Tigers' Sponsorship
Property consultants Bruton Knowles has stepped forward to be the largest commercial sponsor to date for Cheltenham Tigers Rugby Club.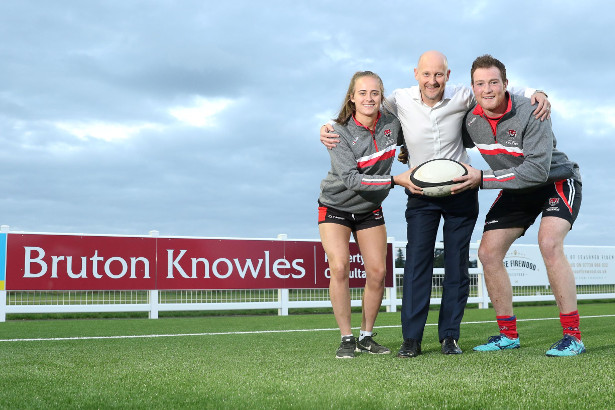 Steve Ratcliffe is Chairman at the Cheltenham Tigers: "We are delighted that a business the size of Bruton Knowles has stepped forward to sponsor the club at such a high level – it has really prompted renewed interest in all our sponsorship opportunities including from smaller businesses happy to be involved and sponsor an individual player. This new sponsorship deal, especially on the back of recent developments at the club, has marked a fantastic start to the season for us."
Cheltenham Tigers has recently installed a new Rugby 365 floodlit Artificial Grass Pitch at its Newlands Park home and invested in extensive new changing facilities that now match most clubs, outside the Premiership.
James Bailey is Managing Partner at Bruton Knowles: "As a business, rugby is our passion, across all 12 of our offices. This season, our intention is to adopt the sport more formally and build a nationwide sponsorship programme that will support rugby across the neighbourhoods that we work and live in – from a local children's tag team just starting out, to a Colts team that needs that extra funding to a Ladies team that needs help to shout about their success or to a club like Cheltenham Tigers that can spread funds raised across all those areas and remain an vital hub in the heart of its community."
Dorian Wragg is Head of Commercial at Bruton Knowles and is based at the firm's Gloucester headquarters: "We have been involved with Cheltenham Tigers over the last few years and have built a great relationship with the team, so when we were looking for a local club to sponsor, Cheltenham Tigers was our first choice. It has been amazing to watch the impact recent investments have made to the club and we are looking forward to the season – both as sponsors and supporters."
Bruton Knowles is an independently-owned national property consultancy with 12 offices across the UK. Its large multi-disciplinary team is highly experienced in sale and purchase, valuation, leasing and strategy across commercial, rural and urban property, and has specialist expertise in utilities, public sector and social housing. www.brutonknowles.co.uk.
For more information about sponsorship opportunities at Cheltenham Tigers please call Dave Evans on 01242 514519 or 07970 713585 or email info@cheltenhamtigers.com. More information about the club can be found at www.cheltenhamtigers.co.uk.
The Victory in The Kitchen – Wartime Recipes cookbook from Imperial War Museums shop, presents a collection of authentic, delightful and unusual recipes from the Second World War.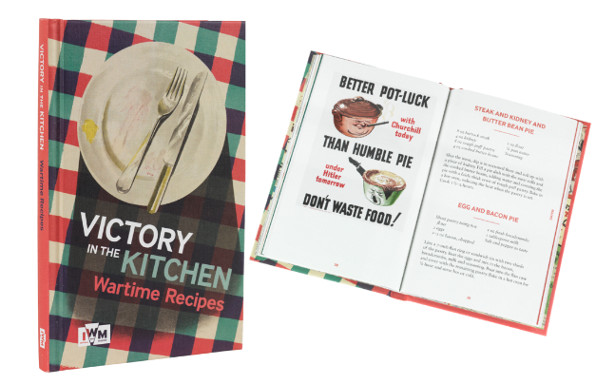 Taken from the museum's archives, this cookbook reveals genuine wartime recipes, colourful posters and is a fascinating insight into what people ate during many years of rationing.
Recipes like Eggless Fruit Cake, the perfect vegan Christmas treat, make this book an all-round gift to get everyone cooking up a festive and nostalgic storm.
image.png
Victory in The Kitchen – Wartime Recipes, £6.99
Imperial War Museums shop
www.iwmshop.org.uk