Matrix Décor Screens and Wall Art (www.matrixdecorscreens.com), recycled decorative privacy panels and screens with a modern edge.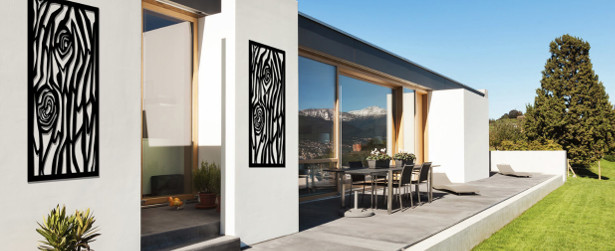 Matrix Décor Screens offer the perfect blend of contemporary styling, durability and low maintenance. The versatility and style of these panels allow for installation both indoors and outdoors, in formal and informal settings.
Matrix Décor Screens and Wall Art (www.matrixdecorscreens.com), has developed a line of recycled decorative privacy panels and screens with a modern edge that are truly, well — groundbreaking — bringing a new level of design to any indoor setting or outdoor landscape.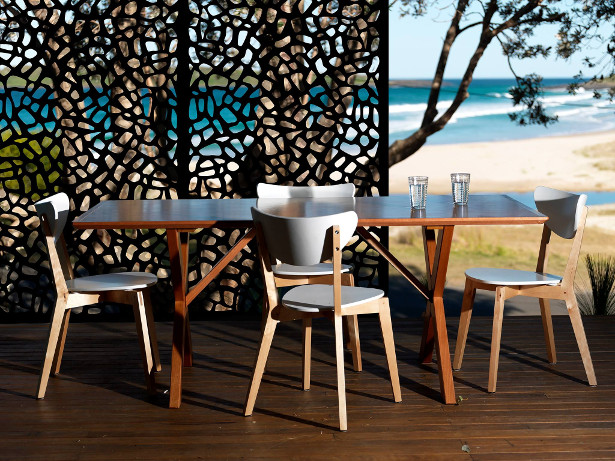 Beautiful and functional, Matrix Décor Screens and Wall Art are suited to all climatic conditions and will never rot, rust, swell or leach out their color. These panels are not affected by continuous exposure to moist, salty air and will not stain walls or paving. In addition, Matrix Décor Screens and Wall Art can be further enhanced with background or recessed lighting:
• Available in many attractive contemporary designs
• Made from 100% recycled plastic
• Will not rot, rust or need painting
• Do not contain harmful chemicals
• Resistant to mold and insects
• Covered by a 15 year structural warranty
Watch how easy it is to install these cutting edge beautiful decor screens in action below:
With its variety of designs in multiple colors, Matrix Décor Screens and Wall Art provide any home with style and privacy. Currently available at Home Depot in the SoCal and Bay Areas in California, they are also available for purchase online at www.homedepot.com.
Design trends come and go – but nothing delivers both function and style like Matrix Décor Screens and Wall Art – a more modern yet elegantly purposeful design element for any interior or outdoor landscape.
Check out all the creative design possibilities here:
www.matrixdecorscreens.com
Can I introduce you to DesignFlow to share more or send more information, including a sample?
Matrix Decor Screens are available in the States – They are launching at Home Depot in 60 stores in California (Bay Area/LA/San Diego) and are available online at www.homedepot.com.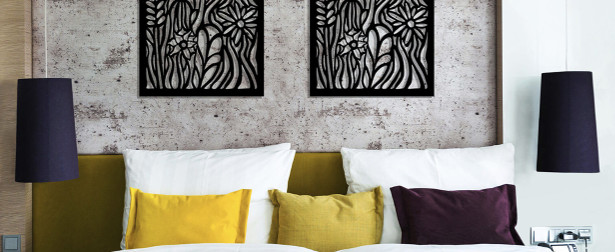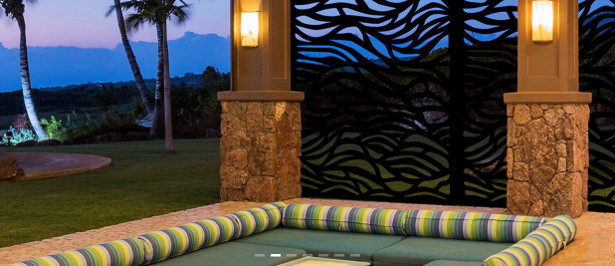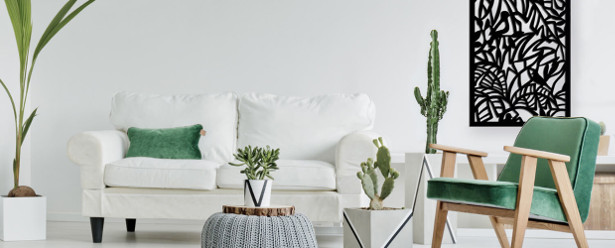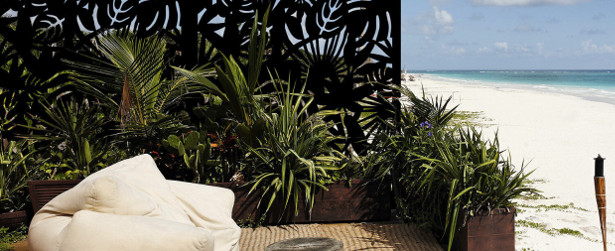 Chubby Chico Charms chubbychicocharms.com 10000 styles of charms, bracelets, necklaces, and more! chubbychicocharms.com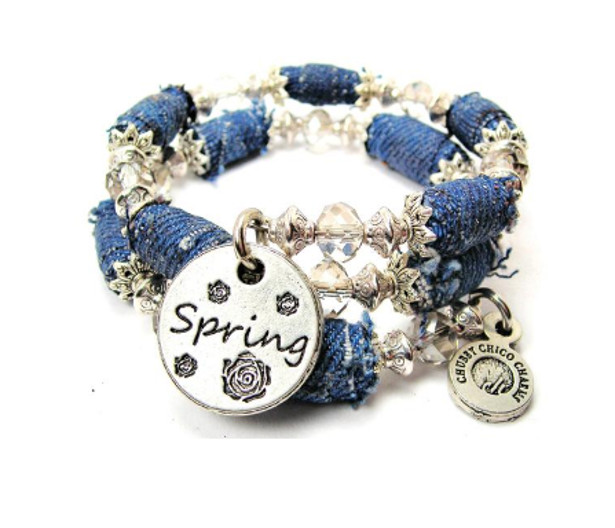 FACEBOOK | TWITTER |INSTAGRAM | PINTEREST
Any woman would love this, and any man should buy this for her!
10000 styles of charms, bracelets, necklaces, and more all made in USA . A mother / daughter owned , SBA award winning, that have designed every item in their manufacturing facility in a 13 year time frame.
Dreaming of spring crystal and bangle collection .
You Are My Sunshine Dreaming Of Spring Lady Bug Dragonfly Expandable Bangle Bracelet Set
chubbychicocharms.com/products/you-are-my-sunshine-dreaming-of-spring-lady-bug-dragonfly-expandable-bangle-bracelet-set?variant=17374336198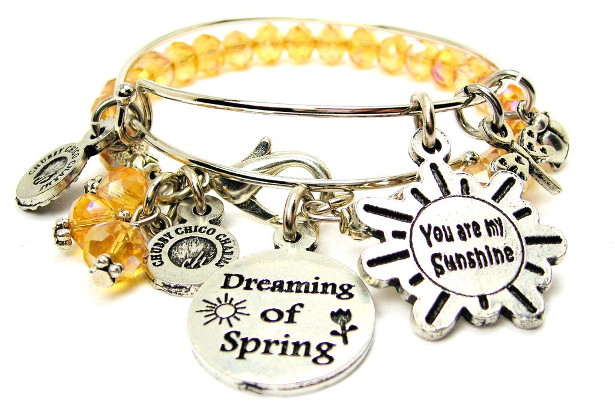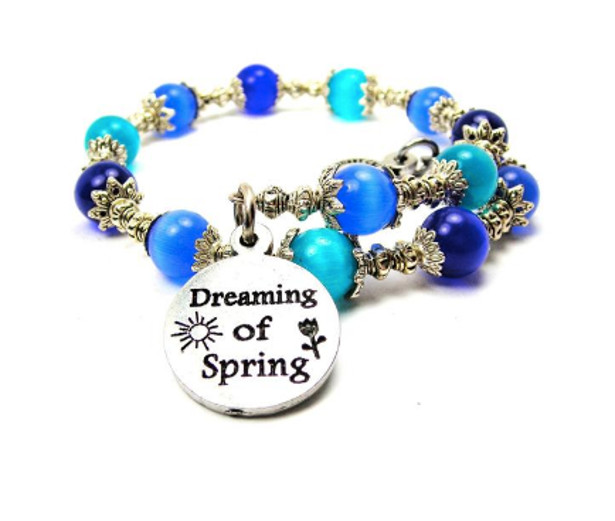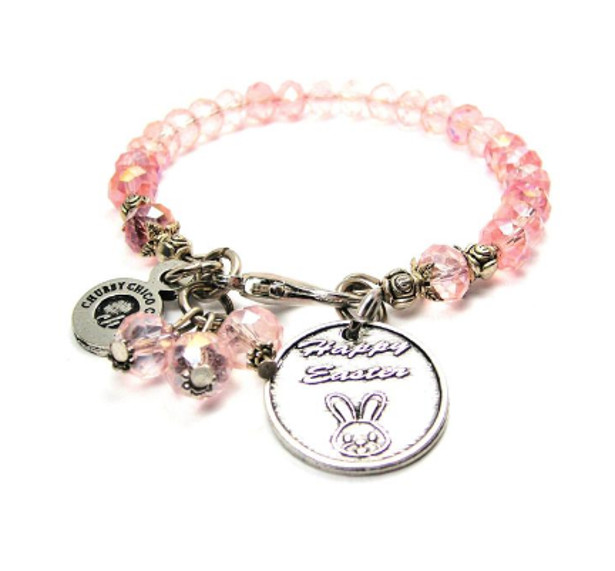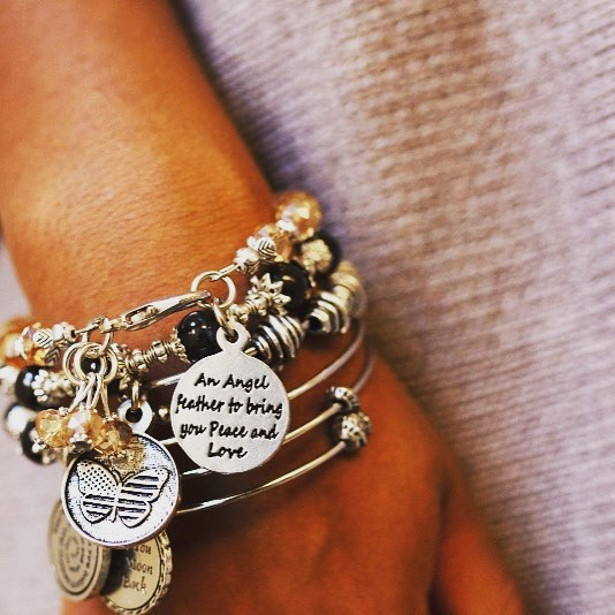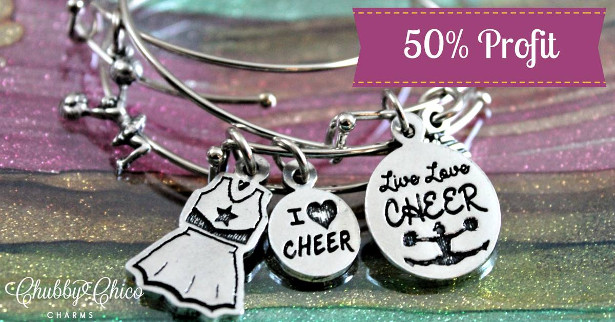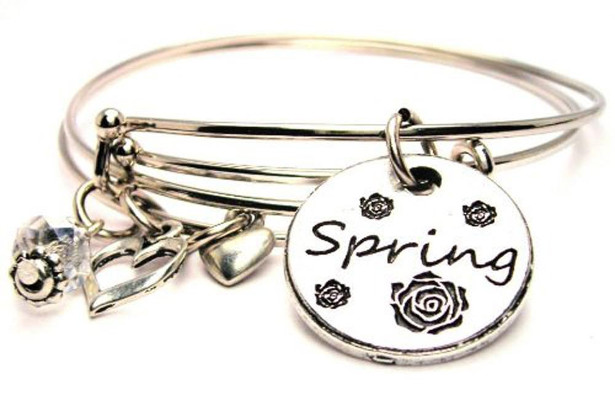 Two Children's books and two accessible poetry books for adults from Janet Heller and they are all reasonably priced and available in bookstores and online.
1) Many youngsters get bullied at school, in neighborhoods, and on sports teams. Here's an award-winning book to help children, families, schools, teams, scout troops, etc. cope with bullying.
How the Moon Regained Her Shape by Janet Ruth Heller (Arbordale, 4th edition 2016) is a picture book about bullying influenced by Native American legends. This book is appropriate for children ages 2 to 10.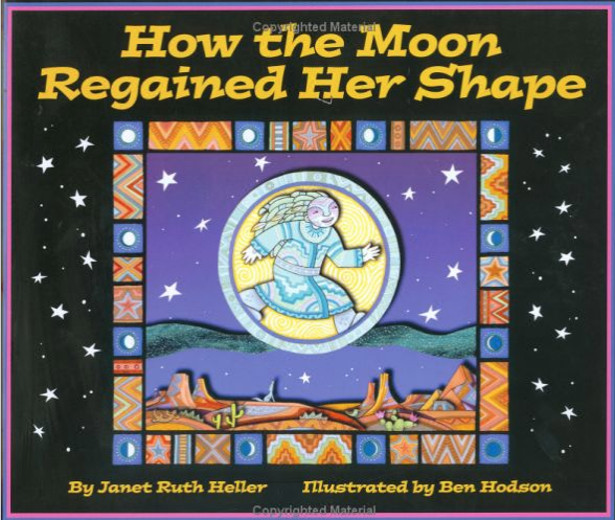 The story explains why the moon changes shape and helps children deal with bullies. The sun insults the moon, and the moon feels so badly hurt that she shrinks and leaves the sky. The moon turns to her comet friend and her many friends on earth to comfort her. Her friends include rabbits and Native Americans. Then she regains her full shape, happiness, and self-esteem, and she returns to her orbit. An educational appendix gives advice about bullying, scientific information about the moon, and ideas for related activities for children. Illustrator Ben Hodson won a Benjamin Franklin Award for this book's artwork in 2007. How the Moon Regained Her Shape also won a Book Sense Pick (2006), a Children's Choices award (2007), and a Gold Medal in the Moonbeam Children's Book Awards (2007). The book was also a finalist for the Oregon Reading Association's 2009 Patricia Gallagher Picture Book Award.
This book is available in hardcover, paperback, Spanish paperback, e-book, Spanish e-book, and iPad app. The hardback book is $15.95; the paperback is $9.95, the Spanish paperback is $9.95; the e-book is $6.95, and the Spanish e-book is $6.95. The website for ordering How the Moon Regained Her Shape is http://www.arbordalepublishing.com/bookpage.php?id=Moon . You can also order it from Amazon at https://www.amazon.com/How-Moon-Regained-Her-Shape/dp/1607187043 or from Barnes and Noble at https://www.barnesandnoble.com/w/how-the-moon-regained-her-shape-janet-ruth-heller/1102587577?ean=9781607187042
2) To help children cope with sibling rivalry, I also recommend The Passover Surprise (Fictive Press, 2015), a middle-grade fiction chapter book by Janet Ruth Heller, illustrated by Ronald Kauffman.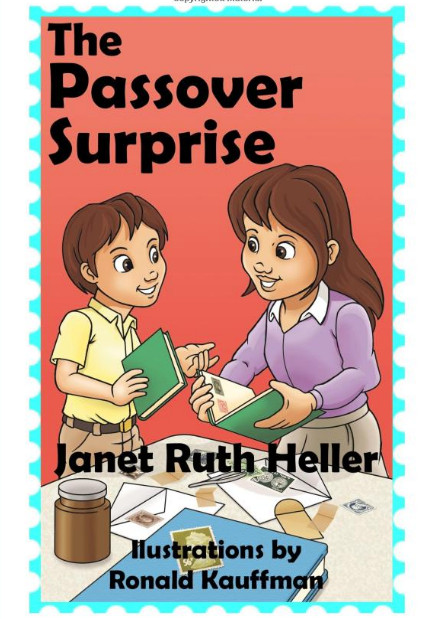 Lisa and her little brother Jon enjoy collecting stamps. But when their father holds a contest to decide which child will get a new large stamp album, Lisa has to solve a difficult problem. This middle-grade fiction chapter book takes place around 1960 and includes details about Jewish soldiers' experiences during World War II and early stages of the Civil Rights Movement. The Passover Surprise also portrays a Jewish family celebrating Sabbath and Passover. Parents and teachers can use the Discussion Guide to discuss issues raised in this book, such as sibling rivalry, bullying, discrimination, and Jewish traditions, with their children and students.
The Passover Surprise is available for online purchase from Fictive Press at http://fictivepress.com/children-ya.htm#Passover or from Lulu at
http://www.lulu.com/shop/janet-ruth-heller/the-passover-surprise/paperback/product-22065349.html or from amazon at https://www.amazon.com/Passover-Surprise-Janet-Ruth-Heller/dp/1927663172
Paperback: ISBN 978-1-927663-17-2, 6 x 9 inches, $10.33 USD, $13.53 CDN
Kindle (mobi): ISBN 978-1-927663-18-9, $8.99 US
ePub (and other digital formats): ISBN 978-1-927663-19-6, $8.99 US
3) Janet Ruth Heller's poetry book, Folk Concert: Changing Times, was published by Anaphora Literary Press (2012). Folk Concert contains Heller's best poems written from the 1970s to 2011.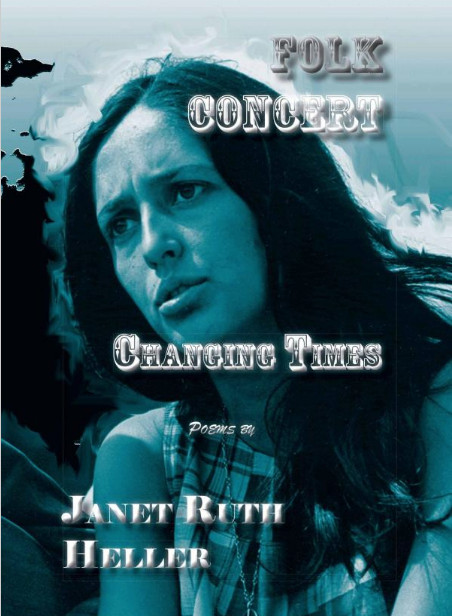 Folk Concert concerns the journey of becoming a woman during difficult times. Themes include feminism, love relationships, college teaching, nature, psychotherapy, travel, the anti-Vietnam War movement, family, the life of an artist/entertainer/writer, and music.
Here are comments about Folk Concert by author Jim Daniels, who teaches creative writing at Carnegie Mellon University, and Marge Piercy, who is also an acclaimed poet and novelist, and reviewer Kristin Hutchins.
"Folk Concert: Changing Times, by Janet Ruth Heller, captures small everyday moments with matter-of-fact grace and humor. The powerful understatement of these rich, precise poems swells and reverberates. They sing with political commitment, emotional commitment, and a lifetime of paying attention."
–Jim Daniels, author of Trigger Man, Having a Little Talk with Capital P Poetry, From Milltown to Malltown, Mr. Pleasant, In Line for the Exterminator, Places/Everyone, Punching Out, M-80, Blessing the House, Night with Drive-by Shooting Stars, Show and Tell: New and Selected Poems
"Janet Ruth Heller's poems in Folk Concert: Changing Times work hard for clarity. They feel like clear water, but they have the cumulative power of a summer storm. Her family and nature poems are particularly moving."
–Marge Piercy, author of Gone to Soldiers, Braided Lives, The Longings of Women, Woman on the Edge of Time, Sleeping with Cats, The Hunger Moon: New & Selected Poems, 1980-2010, Circles on the Water: New and Selected Poems 1960-1980, Breaking Camp, Hard Loving, 4-Telling, To Be of Use, Living in the Open, The Twelve Spoked Wheel Flashing, and The Moon is Always Female
"This . . . folk poetry contains a verse for everyone, perhaps especially for those interested in Feminism, the anti-Vietnam War movement, political consciousness through social activism, as well as for those interested in nature poems."
–Kristin Hutchins, review of Folk Concert in Women's Studies
Amazon offers Folk Concert for $15 per paperback copy and $30 hardcover plus postage. The ISBN-10 is 1-937536-26-2, and the ISBN-13 is 978-1-937536-26-8. You can order Folk Concert at the following link: http://www.amazon.com/Folk-Concert-Janet-Ruth-Heller/dp/1937536262/ Distributors include Ingram, IndieBound, and Campus Books.
4) The poems in Exodus by Janet Ruth Heller are modern re-interpretations and psychological explorations of the people and events in the Bible.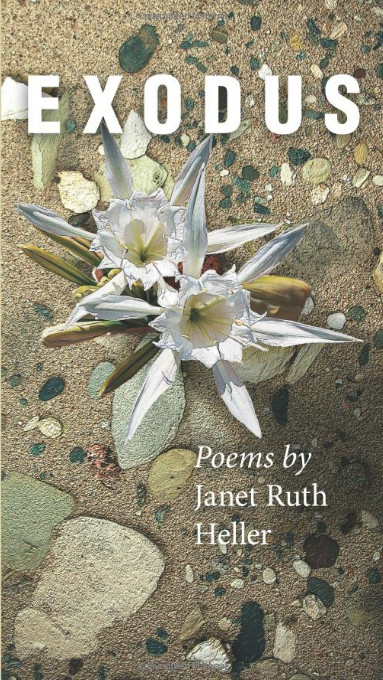 A central metaphor is the exodus from Egypt, which represents the journeys that people make: trying new experiences, leaving a bad relationship, finding a new job, taking risks. Many of the poems are dramatic monologues from the perspective of a character in the Scriptures. WordTech Editions published Exodus in January, 2014.
"In this ambitious collection of poems, Janet Ruth Heller takes on the voices of a wide range of Biblical figures, giving them a fresh, contemporary feel as they weigh in with their own versions of these well-known stories. There are humor, wit, and compassion in these retellings. These humanizing, sympathetic portraits should resonate for all readers, regardless of one's faith or lack of faith. She makes bold new footprints on these familiar paths.! –Jim Daniels, author of Having a Little Talk with Capital P Poetry, All of the Above, and Trigger Man
"With her collection Exodus, Janet Heller earns her place in the vibrant tradition of the midrash that begins with writings from the second century and continues to live in the hip hop of contemporary rapper Matt Bar and in Robert Crumb's Genesis. In her lively and inventive 'retellings' of events from the Bible, Heller gives us an Exodus not simply the journey from Egypt but the very notion of change itself, that is beautifully mortal, compellingly present." –Nancy Eimers, author of Oz, A Grammar to Waking, No Moon, and Destroying Angel
"The poems are often witty and skilful with their use of Biblical quotations and allusions, but they are at their best when they combine Biblical stories and modern imagery. . . . I found this book approachable and engaging. . . . . It would interest anyone wanting to explore Biblical texts from the perspectives of neglected characters and also those interested in how Biblical stories can . . . be relevant to today. .. . . I would seriously consider offering some [poems] to teenagers or to adult Bible study groups. . . . The clear and accessible writing style would make one of these short poems an ideal companion piece to a Biblical passage for personal or group reflection." –Rhiannon Grant review in Women in Judaism (2014)
Keith Everett Jones designed Exodus and the cover art. The ISBN is 978-1625490612, the book is 88 pages, and the list price is $18. You can order Exodus from Amazon http://www.amazon.com/Exodus-Janet-Ruth-Heller/dp/1625490615 or from Barnes & Noble http://www.barnesandnoble.com/w/exodus-janet-ruth-heller/1117495115?ean=9781625490612
Fresh ideas for Spring living: Interiors – Tabletop – Kitchen – NEW FOR SPRING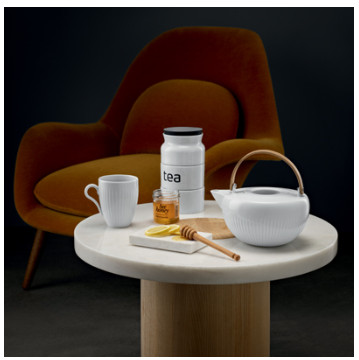 Me-Time is tea time by Eva Solo
Distinguished by it's delicate, fluted decoration, the Legio Nova 1.2L teapot at the heart of this collection is made from high quality porcelain (which comes with a 10 year warranty) and is 100% drip free. The Tea Tower also featured has 3 seperate compartments for storing different types of tea and is ideal for serving loose teas directly at the table.
Legia Nova Teapot: £79
Tea Tower: £44
To go collection – designed by Eva Solo
A disctinctive collection of reuseable plastic bottles and steel flasks for the style conscious consumer.
From Left to Right:
On the go drinking bottle – 0.5L – £20
Urban to go steel flask – 0.35L – £30
MyFlavour drinking bottle (with steel spike for fresh fruits) – 0.75L – £30
To Go Cup (steel) – 0.35L – £30
The Globe from Eva Solo
With its unique, spherical design, this watering can is perfect for using on the patio, balcony and in the garden. The Globe watering can has a comfortable handle and a specially designed spout which can easily be twisted to produce either a gentle spray or a clean jet.
Holds 9L of water. £42
Hanging garden by Eva Solo
A collection of self-watering, decorative flowerpots in matt stoneware with a leather cord for hanging.
Nylon wicks in the bottom of the upper pot allow the plant to draw up the water it needs from the water reservoir in the bottom pot. The plastic plant insert has a watering channel which makes it easy to refill. £42
Extensions to Sagaform's Oval Oak Collection
Breakfast just got brighter for 2018… stunning Scandinavian design for everyday living.
Oak milk pot – 300ml – £15
Set of 2 Oak glass mugs with coasters – 250ml – £27
Sagaform's BIG Fresh
Ideal for infusing water at the table or whilst on the go, this 1.8L tritan plastic fruit piston bottle is perfect for serving seasonal flavoured water without the added sugar of pre-made alternatives and the health benefits of using fresh fruit. £18
FGFG from Cookut
The ultimate 3in1 tool for preparing crushed guacamole, the set comes with a dual-purpose porcelain pot to store & serve at the table, plus a metal grated grid to crush, and a bamboo wooden crusher to prep with.
Fourteen recipes are included with the FGFG and available for publishing/testing.
Perfect for product review pieces: £28
Hungry kids set (Whale/Dino/Parrot) – designed by Zuperzozial
The original biodegradable tableware collection… Zuperzozial is made from natural bamboo & corn powder fibres to bind it together and is completely durable for multiple-uses. The entire range is ethically produced and takes around 24 months to degrade once disposed of. Zuperzozial is non-stain too, so it can be used for serving all food types.
Plate, bowl and mug set: £17
Dishwasher safe
TROLLEY & STOOL by Capventure
Distinctive dutch design for the home
TROLLEY: £75 – L34 x W25 x H81.5cm – Bamboo wood and MDF + wheels
STOOL: £35 – D33cm x H44cm – Bamboo wood and MDF
Capventure's coatrack frame 100
Style and practicality colide with this modern coat rack and hallway storage solution designed in Amsterdam.
£80 – L100 x W20 x H15cm
Government and regulators continue to fail on resolving consumer disputes
The Alternative Dispute Resolution (ADR) system for resolving consumer complaints is broken and in danger of collapse. This is one of the conclusions of a damning new report released today. The report reveals that Government bodies have not heeded the warnings of an earlier report [1] and that regulators have been complicit in making the situation even worse.
The report, "More Ombudsman Omnishambles – 20 months on" [2], written by consumer campaigners Helen Dewdney and Marcus Williamson, follows on from their June 2016 report that exposed serious failings in the UK ADR system.
The original report highlighted the failings of the Chartered Trading Standards Institute (CTSI), Civil Aviation Authority (CAA) and Ombudsman Association (OA) in their approvals and oversight of organisations providing alternative dispute resolution for consumers and business.
In February 2018 the Government announced that it was seeking to reduce the number of ADR providers in property to one because of consumer confusion. Despite this, the CTSI continues to approve providers in all sectors, significantly complicating the situation for consumers. For example, South Yorkshire Trading Standards and Kent County Council have already been approved for ADR in retail sectors which are already well covered. In addition, the CTSI is failing to deal with one particular provider which was previously known as The Retail Ombudsman (Consumer Dispute Resolution Limited) and which continues to provide ADR services in a variety of sectors. [3]
The report demonstrates how the CTSI and the CAA are not verifying information given by providers in their annual reports and in the media. In order for an ADR provider to be an Ombudsman, it must meet certain standards and be a member of the Ombudsman Association. The report highlights that the Ombudsman Association has higher standards for approving an ADR provider [4]. These include not accepting organisations which have poor governance and corporate control and which provide misleading information.
The authors of both reports, Marcus Williamson and Helen Dewdney, are appalled at what they have discovered during this research. Dewdney says "Consumers are confused by the whole ADR sector. Public money – and consumers' time – is being wasted because of inadequate monitoring and the approval of organisations which shouldn't be providing services to the public or which simply aren't necessary."
The new report makes a total of 13 recommendations. These include:
· ADR providers should all work towards the higher "Ombudsman" status.
· There should be no new entrants to an ADR sector which already has a
well-established and properly functioning scheme.
· Approval bodies should have access to case management systems to check figures
as part of annual reviews.
· Reviews and reports by ADR providers should all be verified by a chartered
statistician.
· There should be a central portal which signposts consumers to the correct ADR
scheme, funded by the schemes, to reduce confusion for consumers.
Team GB's wheelchair curling team sets off for the 2018 Winter Paralympics in PyeongChang tomorrow, and skipper Aileen Nielson is feeling more confident than ever.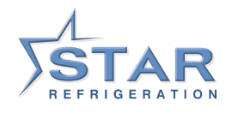 Not only have the team boosted confidence by recently reaching the final of the British Open, the athletes have been training at the UK's first National Curling Academy in Stirling which offers top quality similar to what they expect to compete on in Korea.
Star Refrigeration, an expert in providing ice rinks and indoor ski slopes, had a part in constructing the brand new curling rink as well as the ice rink at Braehead Arena, where bronze medallist Aileen Neilson trained for the Sochi 2014 games.
The National Curling Academy opened its doors at The Peak in Stirling last summer, just in time for the winter athletes to up their training regime before the 2018 Winter Olympics. This is the nation's first curling venue of this kind, and before the specialist training facility was built curling athletes were using ice rinks to train. The wheelchair curling squad meet and train for two full days a week on the four new sheets, in addition to personal training routines at the NCA and other ice rinks in Hamilton and Glasgow.
Scotland's history of curling has put Team GB on the map for the Olympics and Paralympic event, but the nation is yet to be named the best in the world. After local funding was agreed to develop the NCA, it is hoped 2018 will result in a Gold Medal.
The Scottish Government Minister for Public Health and Sports, Aileen Campbell, said, "As our Paralympic curling team head to PyeongChang, they go with the confidence of having had a high quality preparation in world class facilities, and that they have given themselves the best chance of success. This is thanks to the support and hard work of the National Curling Academy and Star Refrigeration. Scotland is committed to sport being accessible to all, and seeing our para athletes compete on the world stage is powerful inspiration to anybody who wants to participate and achieve their goals."
When asked about the new state of the art curling rink, Aileen Neilson said, "For me, the quality of ice at the ice rinks I practise at is crucial to enable me to become the best curler I can be. If you have consistent ice then you are able to more accurately analyse your technique and delivery and if the ice is consistent it is one less variable to take into account. It is good to train and practice on different ice conditions but there is nothing better than training on 'World class' ice every day in preparation for playing at the major competitions, like Worlds, Olympics and Paralympics where you generally get top quality ice".
The Paralympic team has been sharing the world class ice at the NCA with local curling athletes Eve, Thomas and Glen Muirhead, who are currently competing at the Winter Olympics. Collectively, Team GB are hoping that the investment in the better training facilities has paid off and they all aim to bring home more medals following the bronze wins at Sochi.
Alan Walkinshaw of Star Refrigeration who oversaw the project at the NCA said, "We are thrilled to be developing top level training facilities to help UK athletes succeed in their chosen sports and reach their full potential. Having followed Aileen's achievements over the years and after meeting her when she visited Star's headoffice, I know she's a very determined woman and I'm sure she'll lead us to victory so I wish her the best of luck – we're all rooting for the GB curling teams!".
Aileen Nielson added, "I would like to thank Star Refrigeration for their continued support, and all the ice rinks we have used over the years. We appreciate all of the hard work by dedicated staff who are involved in producing top quality ice in order for us to be the best we can be".
Find out more about the National Curling Academy at http://www.the-peak-stirling.org.uk/ice-rink/curling-times-and-prices/
To find out more about Star Refrigeration, go to www.star-ref.co.uk
LAYER UP! Stay warm with these Winter must-haves! Scruffs Expedition Thermo Softshell & ACTIVE HOODIE
TWITTER | FACEBOOK | INSTAGRAM | GOOGLE+ | YOUTUBE
Expedition Thermo Softshell
RRP: £59.95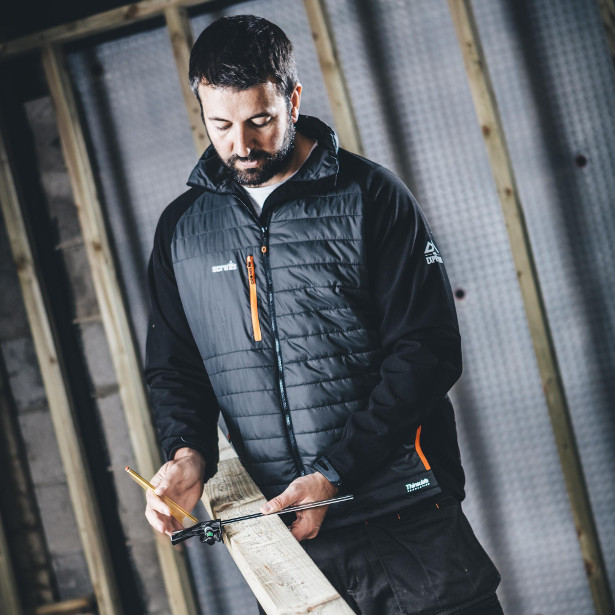 In the Winter months you need a thermal jacket that moves as you do. The Scruffs Expedition Thermo Softshell features a 3M Thinsulate™ lining and uses a body-mapped design to balance insulation with freedom of movement. The softshell sleeves give you all the movement you need in the arms.
Hard Wearing
Breathable
3M Thinsulate™ lining
Softshell sleeve to provide stretch
Velcro adjustable cuffs
Multiple pockets
colour: Graphite & black
Sizes: S-XXL
ACTIVE HOODIE
RRP: £32.95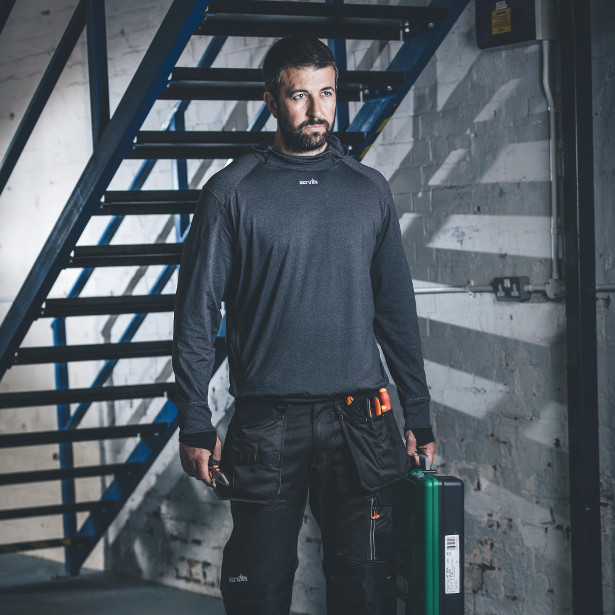 The Scruffs Active Hoodie is the perfect layering piece to keep you warm outside. Made from a moisture wicking stretch fleece, the hoodie helps regulate body temperature and ensures comfort right through the day.
Breathable
Moisture wicking
All-Day comfort
Colour: Charcoal marl
Sizes: S-XXL
Visit www.scruffs.com for more information. FREE DELIVERY on all orders over £50 placed on the scruffs.com website.
Free storytelling for kids this March on MBNA Thames Clippers
"Tales on the Thames" storytelling sessions feature children's classics from Walker Books

London's fastest and most frequent river bus service, MBNA Thames Clippers (www.mbnathamesclippers.com), has teamed up with leading children's publisher, Walker Books, for a series of weekly storytelling sessions in March. To celebrate World Book Day on 1 March, much loved kids' classics will be brought to life on Friday 2, 9, 16 and 23 March. The new "Tales on the Thames" series is aimed at pre-schoolers, and will feature titles including We're Going on a Bear Hunt (by Michael Rosen and illustrated by Helen Oxenbury) and Owl Babies (by Martin Waddell and illustrated by Patrick Benson).
Included in the usual ticket price, story seekers can enjoy the "Tales on the Thames" storytelling on the first four Fridays in March, joining the RB2 westbound service departing London Bridge City Pier at 1015 and calling at piers through to Battersea Power Station Pier, or the RB2 eastbound service, departing Battersea Power Station Pier at 1045 for its return journey to London Bridge City Pier. Adults can touch in and out with Oyster or contactless, to pay as you go at any pier along the route. TfL Travelcard holders enjoy a third off the standard fare and kids under five travel for free.
As the children enjoy the excitement of story time on the river, parents can grab a coffee from the on board bar. With free travel for children under five, easy access for buggies and toilet and baby changing facilities on board, MBNA Thames Clippers boats are a comfortable and hassle-free option for exploring the capital with young families.
MBNA Thames Clippers is London's leading river boat service, connecting many of the capital's top attractions and providing passengers with the chance to take in the iconic London skyline from the river along the way. An adult single Oyster/contactless ticket in the Central zone costs £6.50. Also available is the Family River Roamer ticket, allowing unlimited all-day hop-on, hop-off access to MBNA Thames Clippers after 9am in the Central and East zones, for two adults and up to three children, costing £32.60 when booked online.
For more information, please visit www.mbnathamesclippers.com​
Reep Southern launch their new car detailing and paint protection studio at Dunsfold's Top Gear racetrack in Surrey.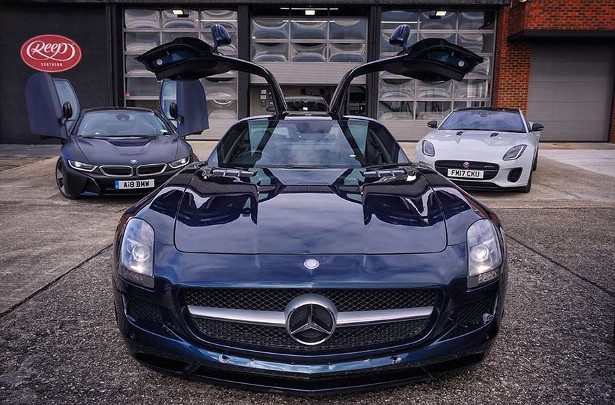 The name Dunsfold Park immediately conjures up images of Top Gear, The Stig and amazing cars being pushed to their limits around the airfield's race track. It's become synonymous with all things to do with sports cars and a haven for the petrol heads who embrace them.
This association is what prompted Reep, leaders in the field of car care and protection, to open its Southern Studio in The Old Fire Station at the Dunsfold race track. Reep Southern is dedicated to creating the perfect protection package for any car, be it a Range Rover (interested why chose RR first?), Audi, Porsche or McLaren supercar. It's also the ideal location for Londoners to bring their cars to be protected and enhanced.
Reep's state of the art studio based at the Dunsfold track is home to a specially built clean room and detailing studio. The clean room is equipped with advanced lighting and temperature controls and the Reep team are trained and accredited to use the latest cutting edge products in detailing, windscreen protection, paint protection, paint protection film and wrapping.
Reep has partnerships and ties with the owners clubs for McLaren, Ferrari, Porsche and Supercar Drivers as well as the famous Goodwood Road Racing Club. These associations will bring some exciting events to Dunsfold's famous track.
Coming up in April, both the Porsche and Ferrari owners clubs will be holding special event days at Dunsfold and at the end of the month Goodwood Road Racing Club members will have the opportunity to learn the tricks of car detailing, restoration and finishing from the Reep team.
The Supercar Drivers club have arranged to hold a track day in August and given that their 600 strong members own some of the most incredible cars ever made, it will be a fantastic day at the Reep Southern studio. There is even the possibility that the Holy Trinity of supercars (McLaren P1, Ferrari LaFerrari and Porsche 918 Spyder) will be there, making the day even more special.
Another great event that Reep and Dunsfold will be involved in is the Hope Classic Car Rally, held annually, it sees some of the world's most beautiful and historic cars raise money for the African charity, We See Hope, which has raised over £800,000 in the last three years. This exciting rally will start at Brooklands then on to Reep at Dunsfold for a really special day out in some of the most exclusive classic cars in Britain.
Reep Southern's Managing Director, Ian Fisher, said: "We are so excited to be here at Dunsfold. The Old Fire Station is the perfect location for us; looking out at the race track each day it's a thrill to see great cars being put through their paces and to enjoy the atmosphere of this iconic airfield. We've some great events coming up with our partners and we look to forward to meeting fellow car enthusiasts and showcasing what Reep is all about."
Watch the new video of the Reep Dunsfold studio and supercars in the snow here:
https://www.youtube.com/channel/UC2FwbN5FO1U3V3WVc9J08Tg/

NOW AT TESCO! AQUA CARPATICA THE SILKIEST MINERAL WATER IN THE WORLD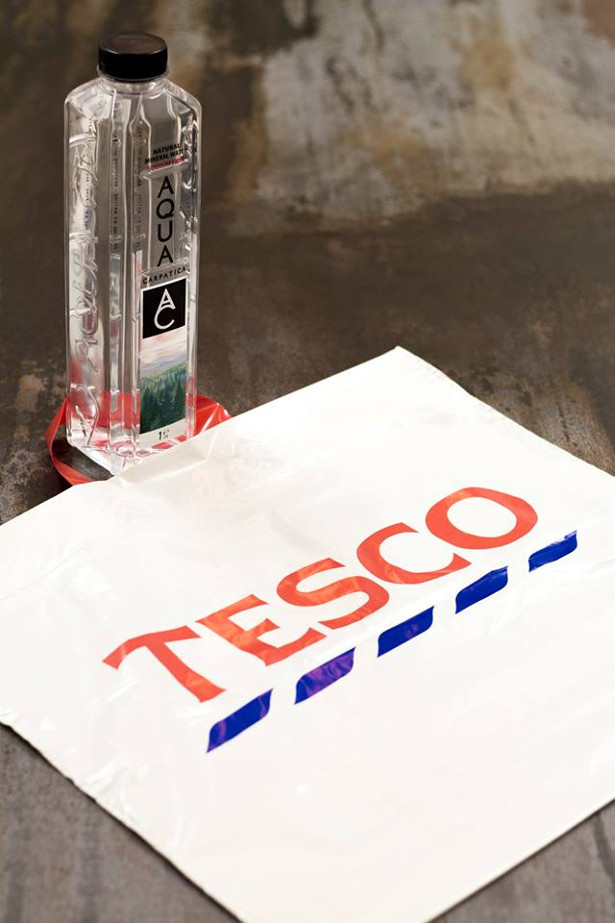 FACEBOOK | TWITTER | INSTAGRAM
AQUA Carpatica
Available at Tesco, Ocado, Amazon, Harrods, Whole Foods Market, As Nature Intended
AQUA Carpatica (www.aquacarpatica.co.uk) is nature's most perfect mineral water. The award-winning brand is first of its kind in the UK, it has the lowest Sodium level of any bottled natural mineral water and is the silkiest water on earth.
It is also naturally functional, and supports overall health and wellbeing, being the ideal water choice for the most demanding health conscious people, pregnant women, organic food lovers and those with active lifestyles.
AQUA Carpatica offers natural mineral waters of the highest quality, from the untouched springs within the Carpathian Mountains, available in three varieties: Still Natural Mineral Water, Naturally Sparkling Mineral Water and Forte Intensely Sparkling Mineral Water.
UNIQUE SOFT, CLEAN TASTE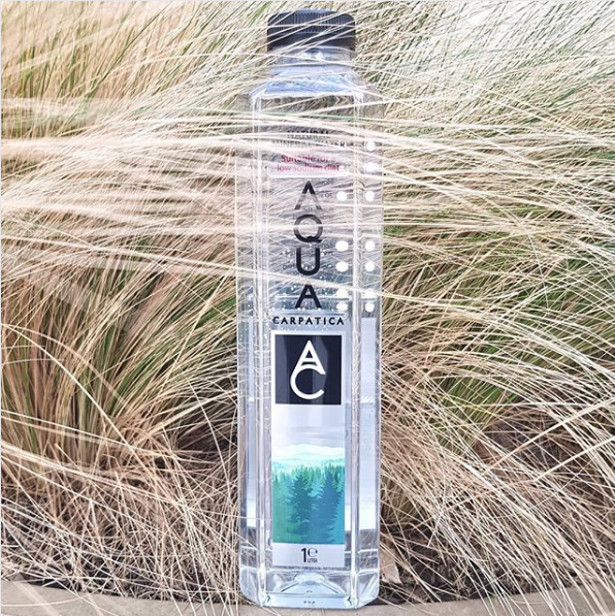 The newest addition to the UK bottled water market, AQUA Carpatica has a unique and unforgettable soft and clean taste. Courtesy of the water's pure composition and naturally high alkaline pH level (7.8), AQUA Carpatica delivers an exquisite crisp, refreshing, balanced and unique flavour, with no bitter, salty or sour after-taste. This makes it ideal to accompany and enhance the natural taste of food, whether fine dining or eating at home.
SOURCED FROM THE CARPATHIAN MOUNTAINS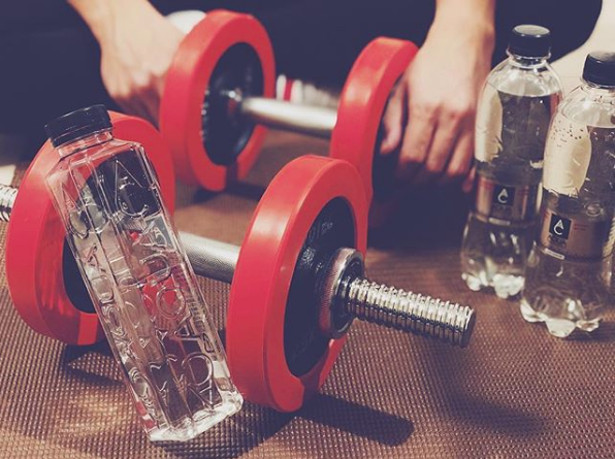 Not man-made, purified, or enhanced, AQUA Carpatica is all-natural and sourced from mountains. Every drop of the water is derived from two untouched springs deep within the pristine and beautiful Carpathian Mountains, which are home to the last remaining unspoilt forests in Europe. With no agriculture or industrial activity in the surrounding areas, AQUA Carpatica's source is protected from chemicals, fertilizers, CFCs and other contaminants providing consumers with a healthier alternative and more transparent label.
Each drop of AQUA Carpatica's Naturally Sparkling Mineral Water is naturally carbonated by a unique geological volcanic structure and filtered by nature for 40 years, whilst it's Still Natural Mineral Water is has an underground journey of 15 years. At no stage do humans interfere with or process the water, meaning that it is impeccably pure and free from all contaminants. It is a naturally pure water, just as nature intended.
AQUA Carpatica Still Natural Mineral Water (330ml, 500ml, 750ml, 1 litre and 1.5 litre)
Derived from the Bajenaru aquifer in the Carpathian Mountains, the water is harvested at the earth's surface using the latest environmentally friendly technology that allows it to remain free from impurities.
The Still Natural Mineral Water is perfect for whenever the body is in need of a quick and healthy hydration and has the lowest Sodium level of any bottled still water (0.6 mg per litre). Modern diets contain alarming levels of salt, so low-sodium water is an effective way to reduce intake and improve the overall health of the body. AQUA Carpatica is the ideal water of choice for people with high blood pressure and those pursuing low-Sodium diets.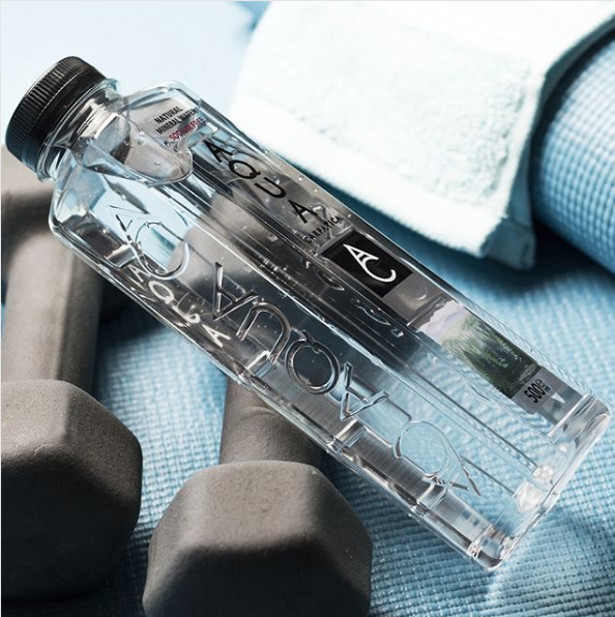 AQUA Carpatica's Still Natural Mineral Water contains natural electrolytes and minerals with a naturally high pH level (7.8) delivering a naturally refreshing and unforgettable taste immediately.
AQUA Carpatica Naturally Sparkling Mineral Water (330ml, 500ml, 750ml, and 1.5 litre)
AQUA Carpatica Forte Intensely Naturally Sparkling Mineral Water (500ml, and 1.5 litre)
The Naturally Sparkling Mineral Water is derived from the Calimani Mountains' Paltinis aquifer on the eastern edge of the pristine and beautiful Carpathian Mountains. A blanket of metamorphic rocks surrounds and protects a naturally sparkling mineral spring.
Millions of years of volcanic activity naturally carbonates the water (no artificial CO2 is added) and enriches it with electrolytes and minerals. Every litre provides Potassium, nearly 24% of an adult's recommended daily requirement of Calcium and 16% of Magnesium.
AQUA Carpatica's 12 SKUs mineral water portfolio is available in glass or a clear BPA (Bisphenol A) free bottle design and is 100% recyclable.
AQUA Carpatica is available throughout the UK and Ireland at Tesco, Ocado, Amazon, Harrods, Whole Foods Market, As Nature Intended, Fresh Supermarket (Dublin) and over 300 independent outlets throughout the UK:
RRP £1 for 1 litre
A glass bottle range is available for the Still Natural Mineral Water and Naturally Sparkling Mineral Water in 330ml and 750ml, and for the Forte Intensely Sparkling Mineral Water in 750ml. BPA (Bisphenol A) free plastic bottles are available for all three varieties in 500ml and 1.5 litre while the Still Natural Mineral Water is also available in 1 litre bottles.
AQUA Carpatica's high concentration of Bicarbonate stimulates digestion and diminishes symptoms associated with heartburn, prevents renal stones, neutralizes lactic acid generated during physical activity and prevents cardiovascular diseases. As a result, the water is also perfectly suited for athletes and people who engage in high levels of physical activity.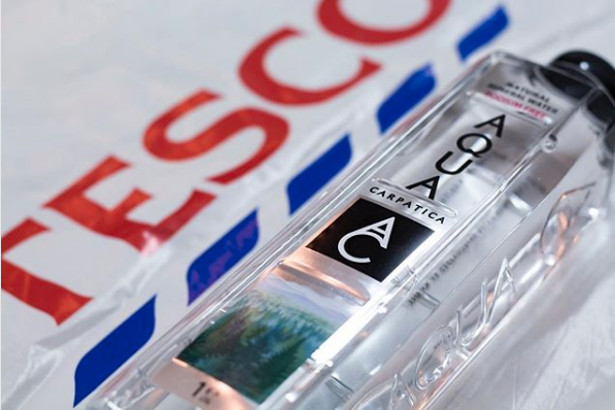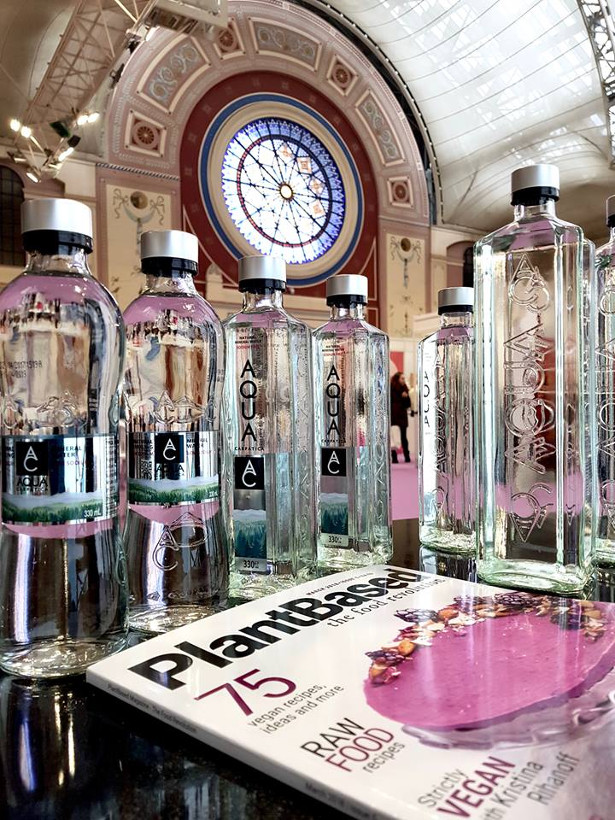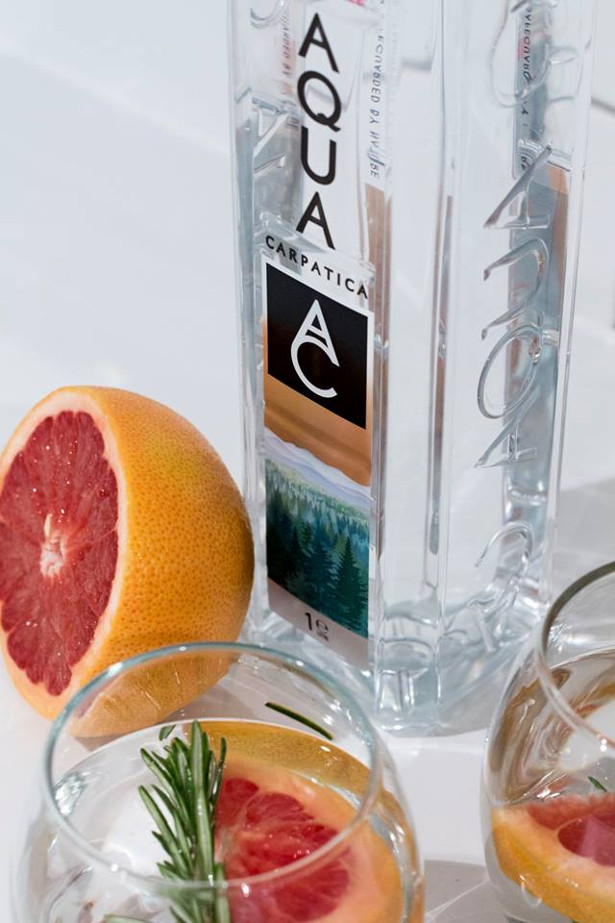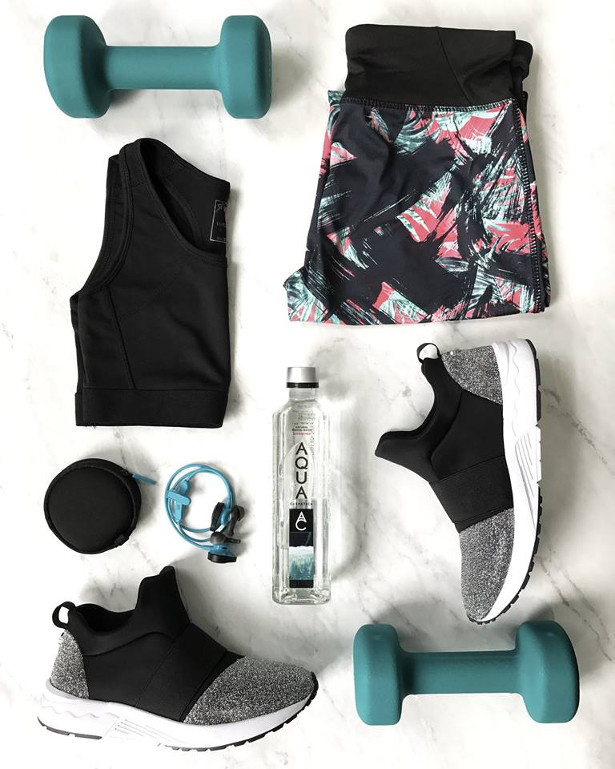 Get stylish for Spring with FabLab
Add some sparkle, colour and fun to your look!
TWITTER | FACEBOOK | INSTAGRAM | YOUTUBE
With FabLab from Interplay you can experiment, be creative and have fun with your style. Cool, trendy, colourful or just crazy fun – it's easy and quick to apply – and when you are done, simply wash or peel and it will all come off again!
Create rainbow and unicorn hairstyles with the FabLab Hairlights sparkle up with the FabLab Glitter Tattoos (9.99rrp) and showcase your own nail art with FabLab Nail Art Fantastic value for money, each kit has lots of product, colours and designs to choose from!
Going to a festival, having a party or planning a sleepover, FabLab is the perfect range for a glamorous event! Safe and fully tested, FabLab cosmetics are 100% non-toxic and designed specifically for children.
FabLab Glitter Tattoo kit (£9.99rrp)
Cool, trendy look
4 different colours of glitter and a bottle of body glue in the kit
27 designs
Easy to apply and remove
Long lasting, lasts up to a week
Fully tested, no harmful chemicals
Fab Lab Nail Art (£9.99rrp).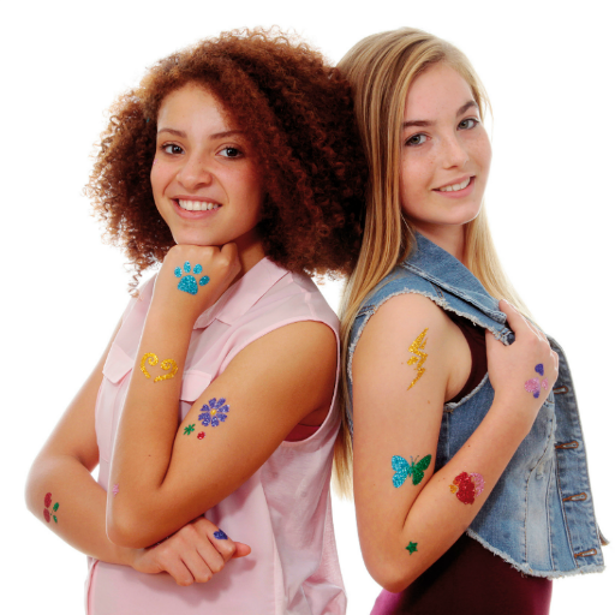 Follow the detailed colour illustrated activity guide and learn how to create stunning nail designs. ​
7 different nail polishes (including one clear) plus some nail sprinkles
Latest fashion colours, easy to use brushes and tools
Easy to apply, dries very quickly and peels-off easily
Solvent free, no harmful chemicals
Fab Lab Hair Lights (£9.99rrp)
6 different temporary hair colours so you can follow the ultimate hair colour trends, e.g.. ombre, unicorn, rainbow
Latest fashion trends – great vibrant colours
Easy to apply and washes off easily
Long lasting
Fully tested and no harmful chemicals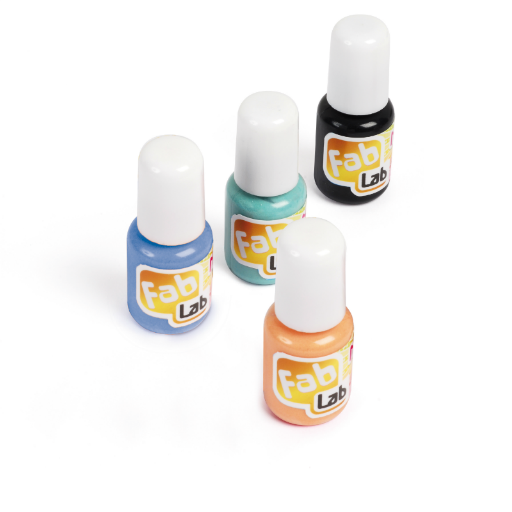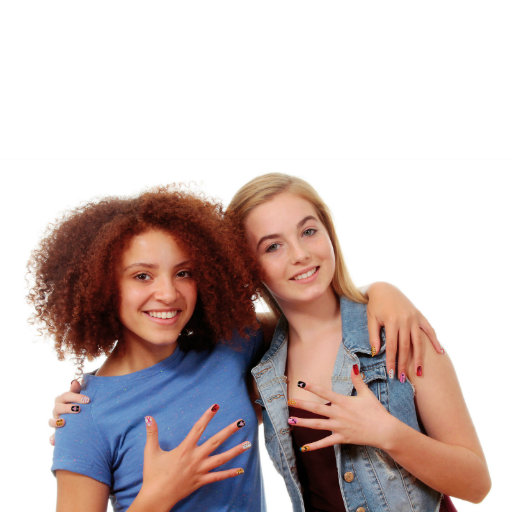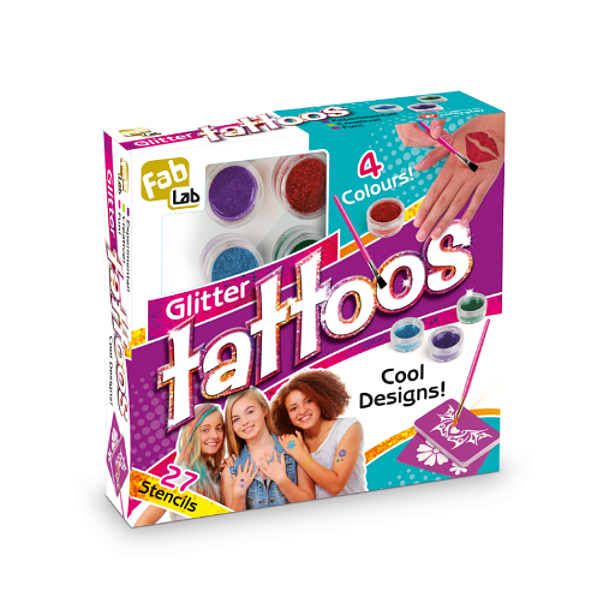 Fab Lab Nail Art (£9.99rrp).
• Follow the detailed colour illustrated activity guide and learn how to create stunning nail designs. • 7 different nail polishes (including one clear) plus some nail sprinkles • Latest fashion colours, easy to use brushes and tools • Easy to apply, dries very quickly and peels-off easily • Solvent free, no harmful chemicals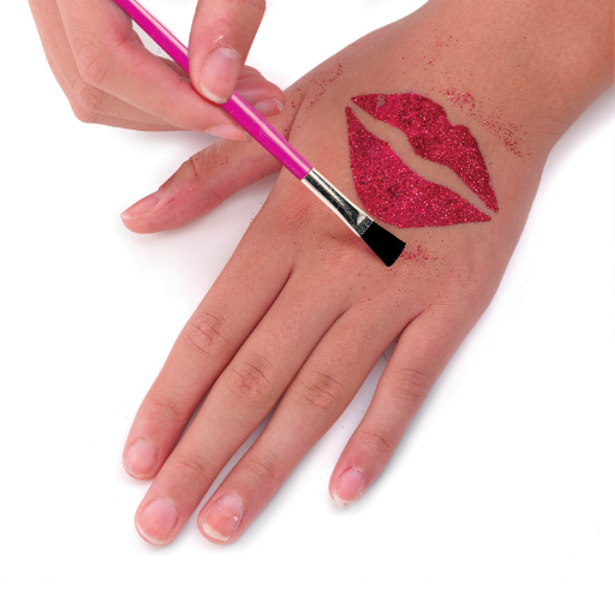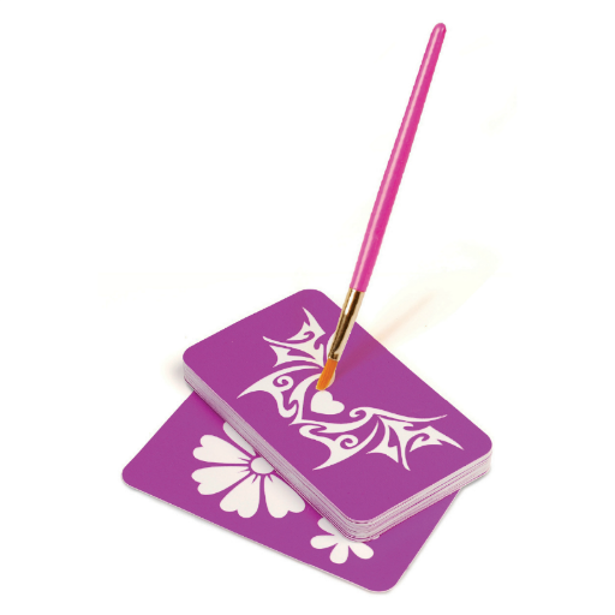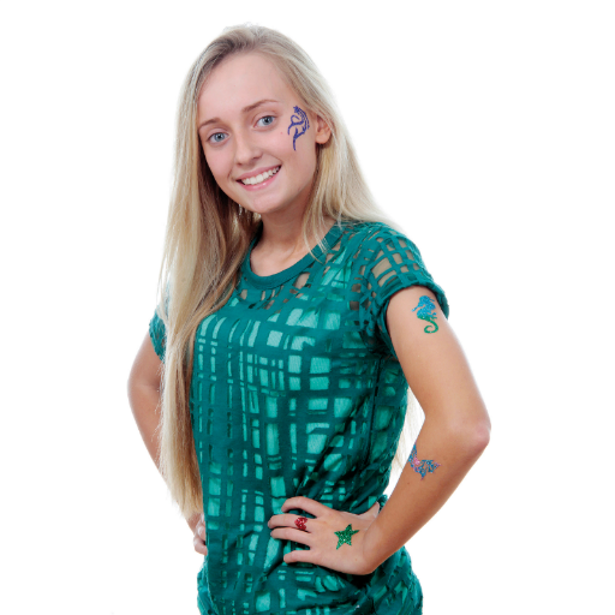 Fab Lab Hair Lights (£9.99rrp)
• 6 different temporary hair colours so you can follow the ultimate hair colour trends, e.g. ombre, unicorn, rainbow • Latest fashion trends – great vibrant colours • Easy to apply and washes off easily • Long lasting • Fully tested and no harmful chemicals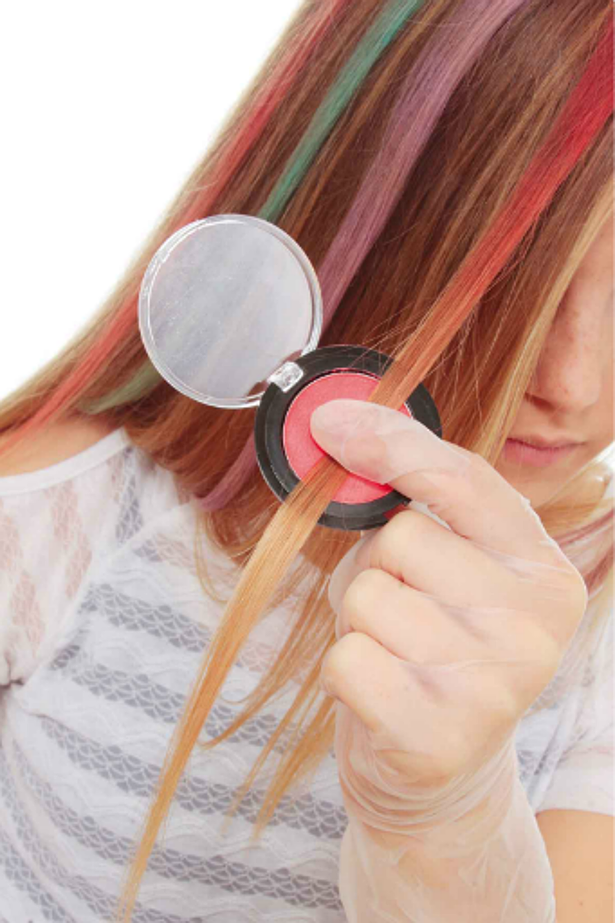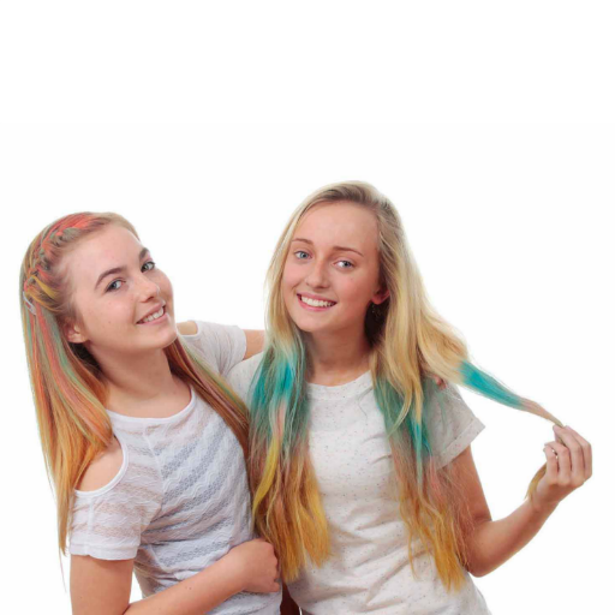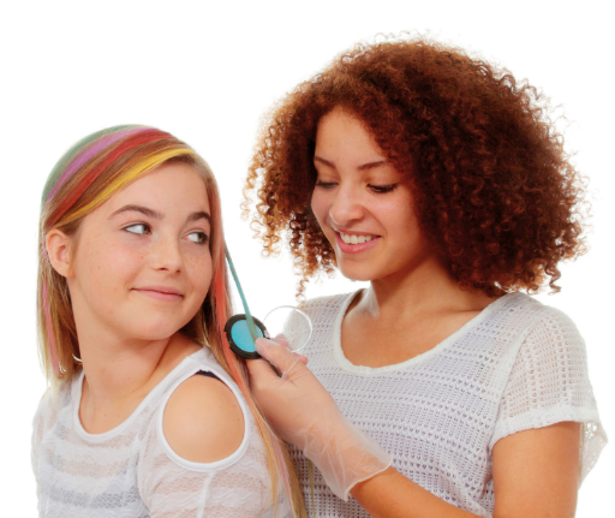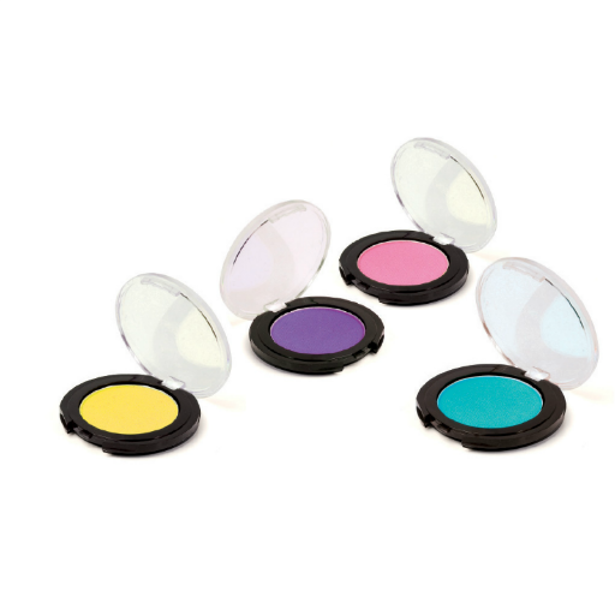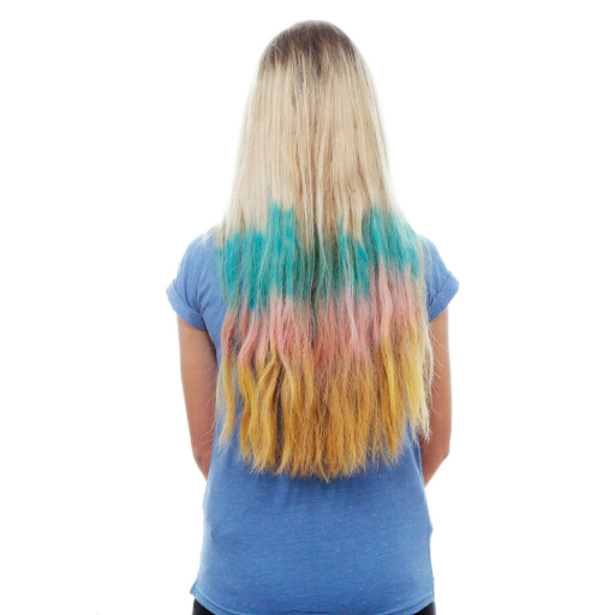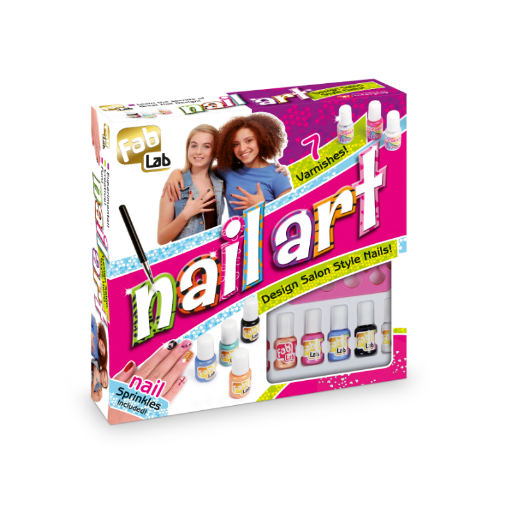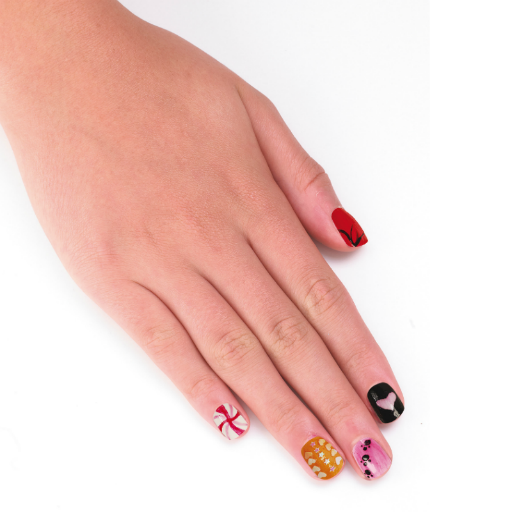 Silver Cross Launches Stunning New Colours For 2018 In Both 'Reflex' & 'Pop' Pushchairs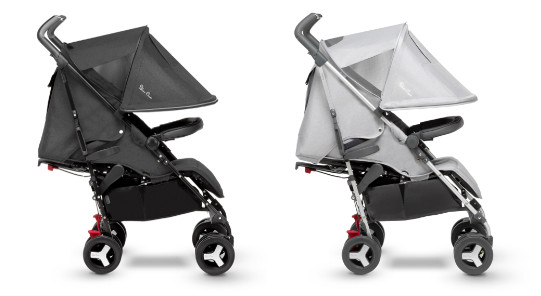 Reflex
(Onyx & Platinum)
Pop
(Teal & Silver)
www.silvercrossbaby.com

Sovereignty Beauty is an organic,cruelty-free, and eco-friendly skincare line made by a molecular biologist from all natural ingredients. www.sovereigntybeauty.com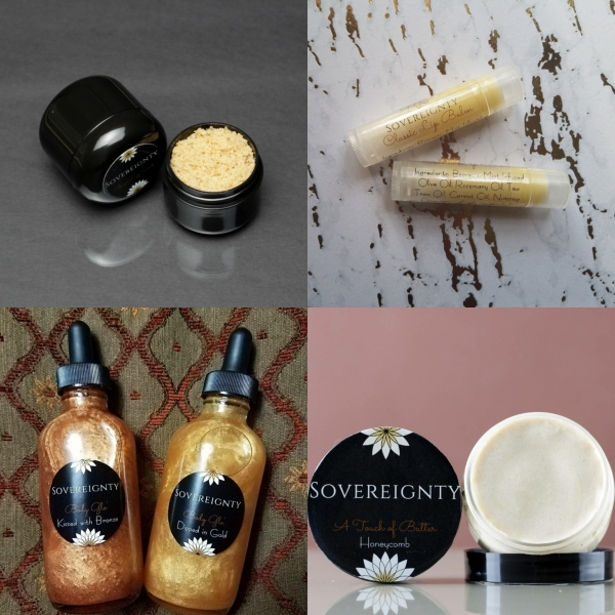 FACEBOOK | TWITTER | INSTAGRAM
Sovereignty Beauty, a organic,cruelty-free, and eco-friendly skincare line. The make is molecular biologist who has formulated the recipe from all natural ingredients. Products include illuminating body oils, lip balms, clay masks, bath salts, face scrubs and much more.
This is a wonderful company that provides items which are amazing fro female skin and Sovereignty make beard care items for the well groomed gentleman!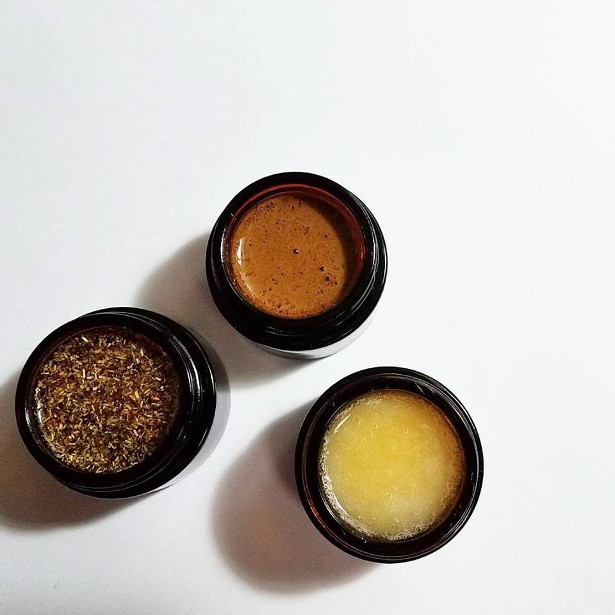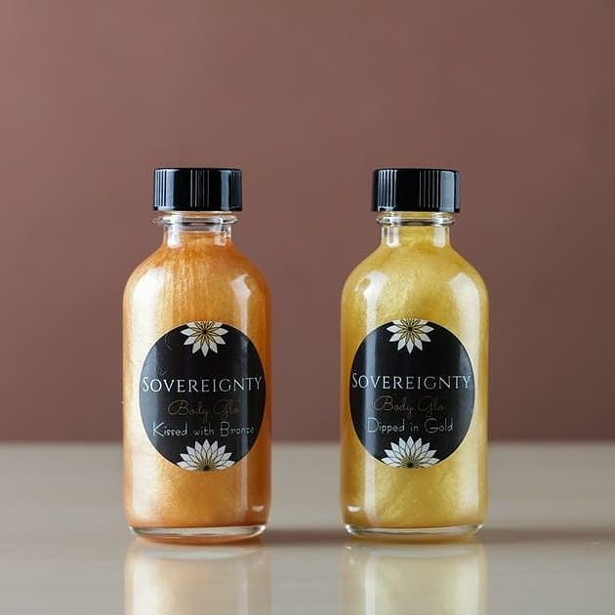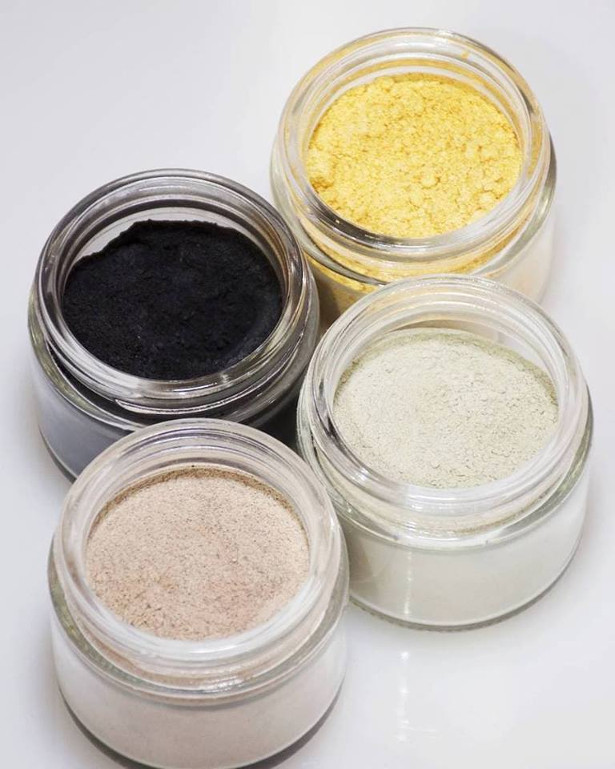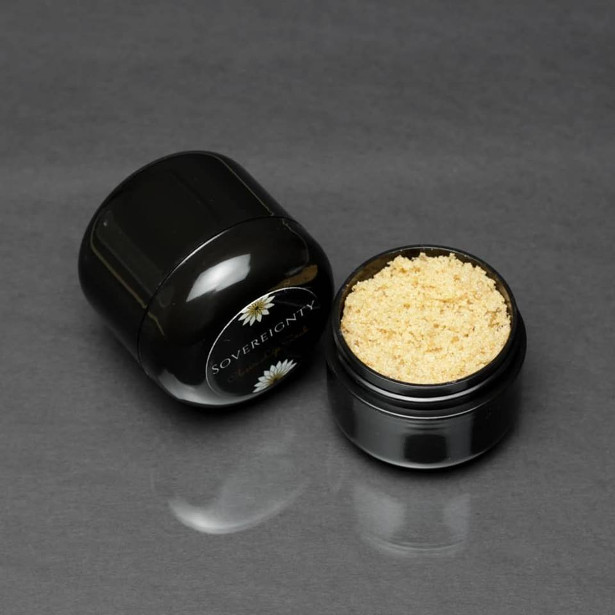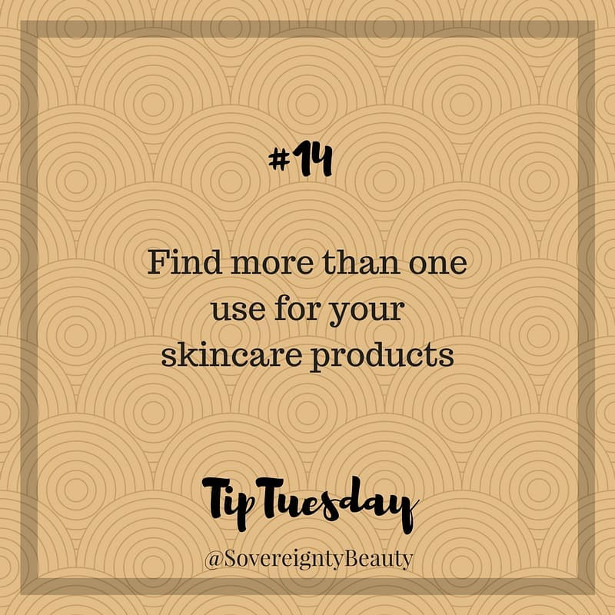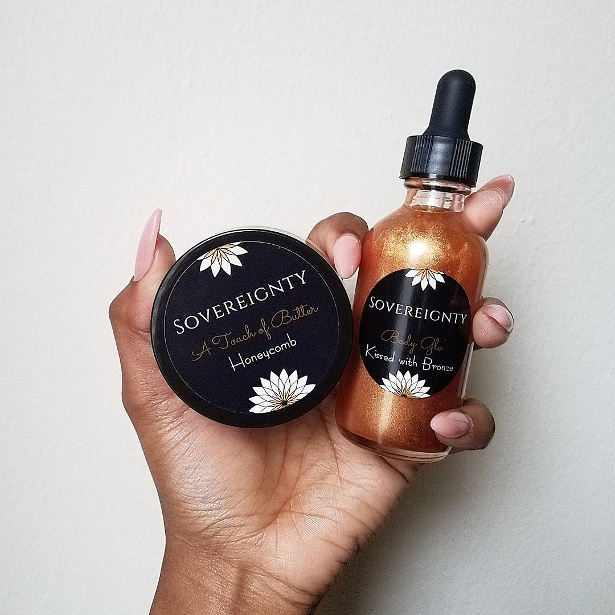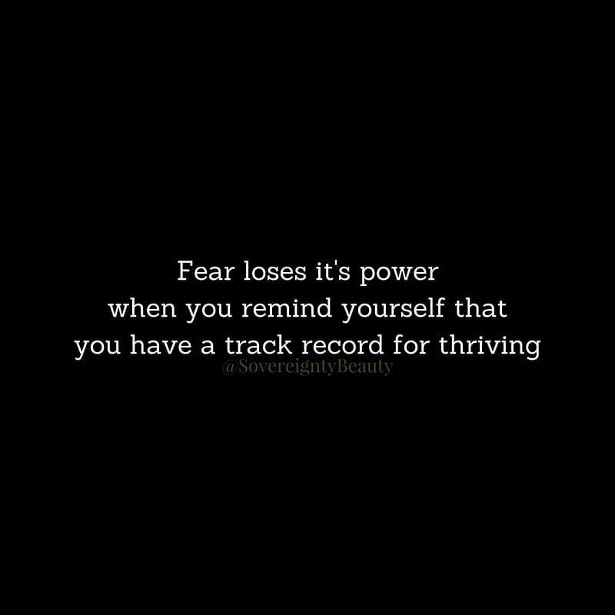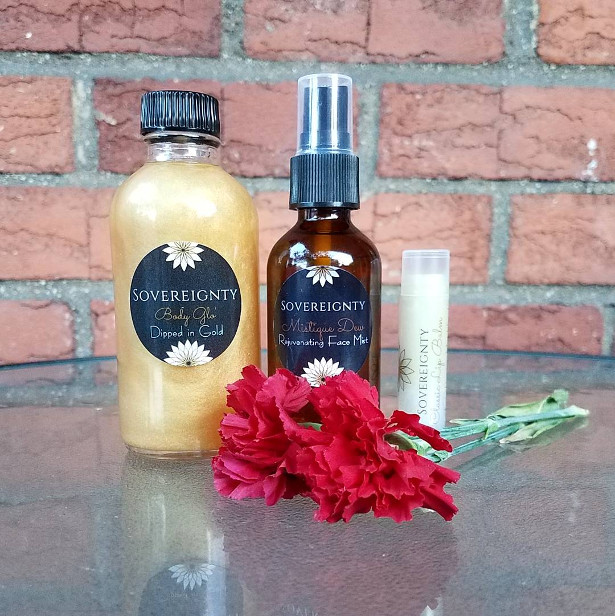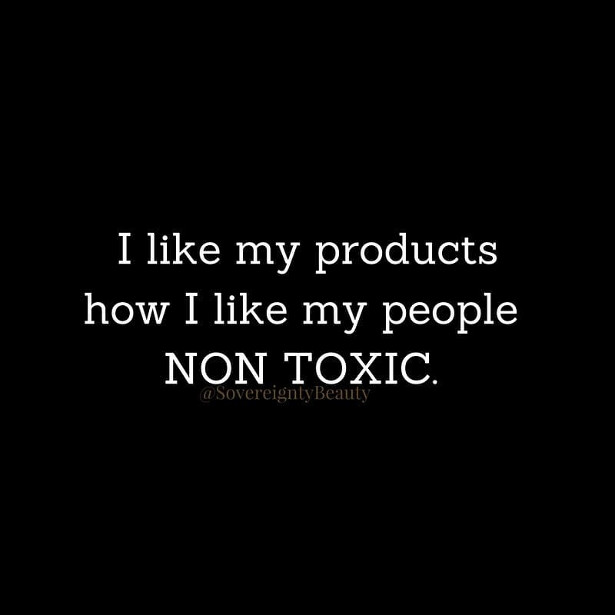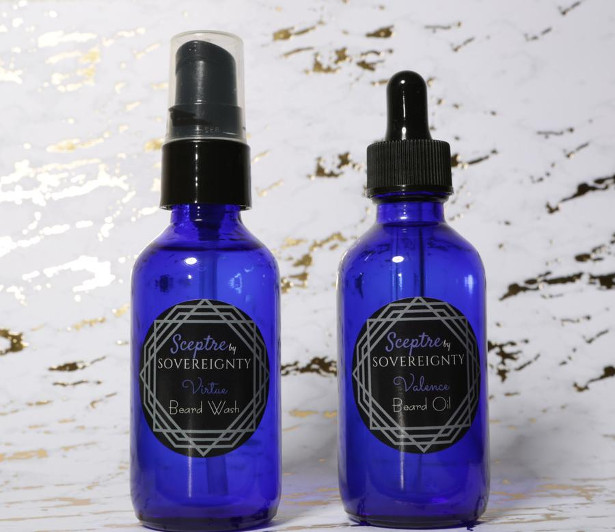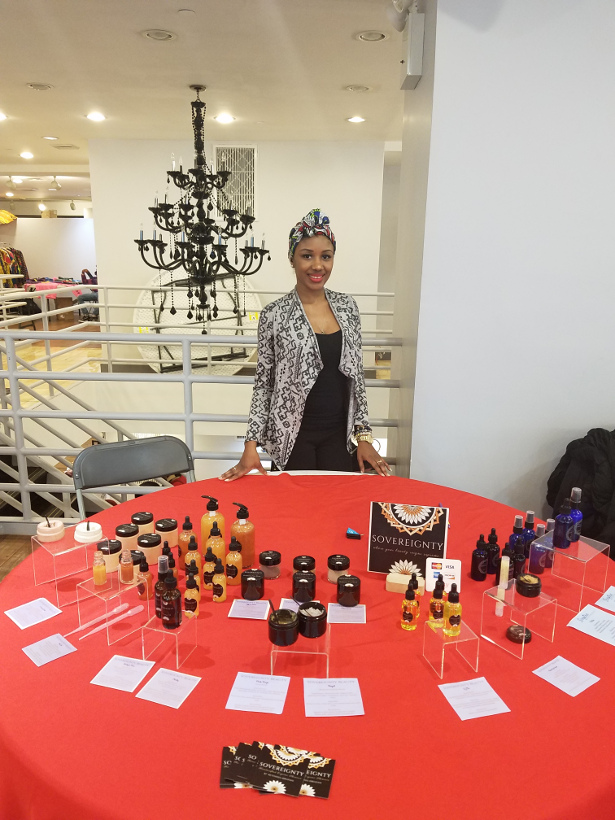 AN INVITATION…
In celebration of St David's Day
TRYSTAN releases his first single on the Decca label
Single Out Now: 'Gwahoddiad'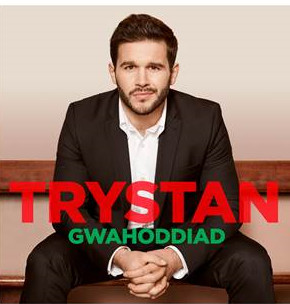 Between opera rehearsals and performances in France, concerts with Katherine Jenkins and playing the odd rugby match, Welsh tenor Trystan Griffiths has been busy recording his debut album for Decca, since signing to the label in December. In celebration of St David's Day on 1st March, he is releasing his first single, Gwahoddiad, alongside a stunning music video shot in Wales.
Gwahoddiad (meaning 'invitation') is a rousing Welsh hymn and a favourite anthem of Welsh rugby crowds, often heard swirling around Principality Stadium at Six Nations and International matches. Trystan recorded it recently at Abbey Road Studios in London, where The Beatles, Pink Floyd and the Hollies recorded some of their most iconic albums during the 1960's.
To accompany the track, Decca is releasing a video of Trystan singing Gwahoddiad, shot in some of south Wales' most spectacular locations. It's an invitation into his world, the landscapes of his home and the culture of Wales. To top it all, he's accompanied on this track by a male voice choir from his home area, in which Trystan sang as a youth and of which his father is still a member, Côr Undebol Ar Ôl Tri.
Speaking about this first single release, Trystan said, "Gwahoddiad is a perfect song for St David's Day. It's an invitation to Wales, and a celebration of the culture and community that formed the bedrock of my life and music career. I look forward to sharing it with everyone, and who knows, perhaps the crowd at Principality Stadium will join me to sing it with even greater gusto on 17th March at the Wales V France game."
Gwahoddiad was translated by Welsh minister, musician and bard, John Roberts in the mid 19th century, from the original English-language gospel song 'I am Coming Lord' written in 1872 by American minister, Lewis Hartsough. It became so well known in Wales, that despite its American origin, many people believe it to be an original Welsh hymn. During World War I, it became a moving anthem sung by soldiers in various languages across the trenches of Europe.
Happy Beds has researched into the UKs FAVOURITE BOOK and Margaret Wise Brown's classic children's book Goodnight Moon has been named as The UK's Favourite Bedtime Book.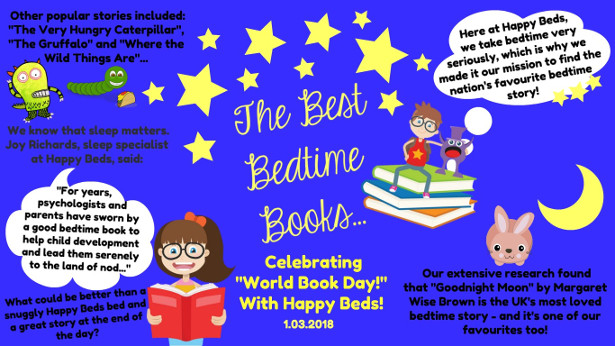 Exclusive research conducted by bed retailer Happy Beds as part of its campaign to celebrate World Book Day on March 1st found that the 1947 Two Hoots picture book, which is illustrated by Clement Hurd and features a rabbit saying "goodnight" to everything around it, was the most popular book to read at bedtime.
Happy Beds collated more than 26 online lists of 'Best Bedtime Books' from national newspapers, book review sites and literary bloggers and compiled a list with 399 different titles. Margaret Wise Brown's novel came top of the list, beating the Where The Wild Things Are by Maurice Sendak, and Julia Donaldson and Axel Scheffler's The Gruffalo.
Rank
Author
Illustrator
Title
Publisher
Published
1
Margaret Wise Brown
Clement Hurd
Goodnight Moon
Pan Macmillan
1947
2
Maurice Sendak
Maurice Sendak
Where the Wild Things Are
Harper Collins
1963
3
Julia Donaldson
Axel Scheffler
The Gruffalo
Macmillan Children's Books
1999
4
Sandra Boynton
Sandra Boynton
The Going to Bed Book
Simon & Schuster
1982
5
Sam McBratney
Anita Jeram
Guess How Much I Love You
Walker Books
1994
6
Eric Carle
Eric Carle
The Very Hungry Caterpillar
Hamish Hamilton
1969
7
Mem Fox
Jane Dyer
Time For Bed
Houghton Mifflin
1993
8
J.K. Rowling
Thomas Taylor
Harry Potter and the Philosopher's Stone
Bloomsbury
1997
9
Karma Wilson
Jane Chapman
Bear Snores On
Simon & Schuster
2001
10
Sherri Duskey Rinker
Tom Lichtenheld
Goodnight, Goodnight, Construction Site
Chronicle Books
2011
Other notable entries in the top 10 were Eric Carle's Very Hungry Caterpillar, Sam McBratney and Anit Jeram's Guess How Much I Love You and Harry Potter and the Philosopher's Stone by J.K. Rowling. Surprisingly, only two of the top ten were published in the 21st century – proving that a true bedtime favourite can take decades to tuck itself into the national psyche.
The Top 10 Bedtime Books, As Researched by Happy Beds

A full list of the books can be found on Happy Beds' website.
Julia Donaldson was the most-featured author, with 15 different books in the list, while her long-time illustrative collaborator Axel Scheffler was also featured 15 different times.
The research also saw female writers outperform their male counterparts in the list, with 50% of books written by women, 46% by men and 4% by couples. More than half (58%) of all books were about animal characters, while just 4 of the top 20 didn't include any furry friends – proving once again that the UK is a nation of animal lovers.
A spokesperson for Two Hoots said:
"Two Hoots, an imprint of Macmillan Children's Books, and the publisher of Goodnight Moon are delighted that this classic book, written by Margaret Wise Brown and illustrated by Clement Hurd, remains the favourite bedtime book for children.
"Over 70 years old, the magical artwork and that hypnotically soothing text still lull children across the world to sleep to this day. We couldn't be more proud to be the UK home of this sleepy classic."
Joy Richards, Sleep Specialist at Happy Beds, said:
"For years, psychologists and parents have sworn by a good book at the end of a busy day to help children's development and guide them serenely to the land of nod.
"Our research shows that there's a huge market still for newer books – just over a third of those on our list have been published in the last 10 years.
"However, when it comes to favourites, it seems we still adore the old slumbersome classics – the most popular books like Goodnight Moon and Where The Wild Things Are are old enough to have been passed down through generations and have truly passed the test of time."
About Happy Beds
Happy Beds is an independent bedroom and furniture retailer based in Batley, West Yorkshire. Founded in 2010, Happy Beds originally began as a third-party seller on Amazon and eBay before launching its own domain www.happybeds.co.uk in 2012.
Since then it has grown into a business with a turnover of more than £3m. Based entirely in the UK, all of Happy Beds' products are built to order and sent from its Manchester distribution centre.

Happy Beds' products have recently been voted as Best Bunk Bed and Best Storage Bed by the Independent, and one of The Best Mattress Guide's 10 Best Mattresses.
GET A SLICE OF BRITISH PIE WEEK ACTION AT THE WINDMILL, MAYFAIR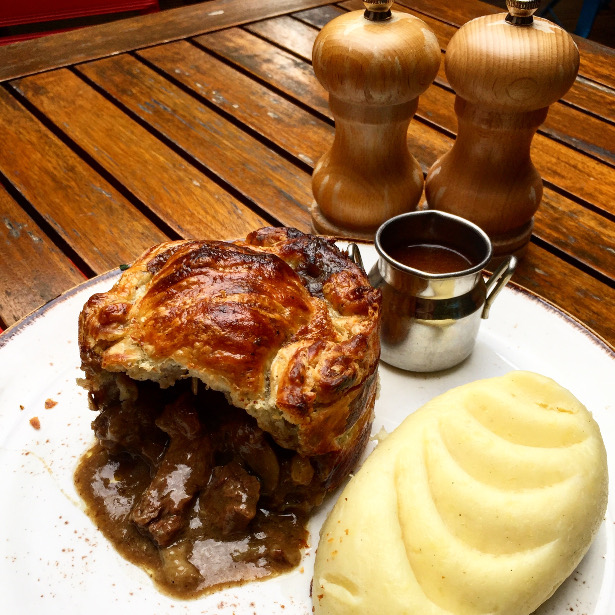 Pie lovers rejoice! London's greatest award-winning pie pub, Windmill Mayfair, is the perfect place to celebrate British Pie Week (5th – 11th March).
Three-time winner of the British Pie Awards, The Windmill, is offering a week-long selection of flavour-packed, hand-made pies, perfectly paired with local specialty beers. Available from £14 – £15.50, choices include:
Steak & Stilton with Meantime Pale Ale
Steak & Kidney with Twickenham Grandstand
Steak & Mushroom with Wimbledon Common Pale
Market Fish Pie with Sambrooks Pumphouse
Shepherd's Pie with Truman's Roller IPA
Chicken, Dingley Dell Bacon & Leek with Camden Hells
Filo Vegetarian Pie with Fourpure American Pale
As well as putting their best pie forward, each day The Windmill pub will be hosting local breweries to showcase their well-loved brews, offer insights into top brewing secrets, and complimentary tastings. Brewery appearances will include Wimbledon (Monday 5th), Twickenham (Tuesday 6th), Meantime (Wednesday 7th), Camden Town (Thursday 8th) and Truman's (Friday 9th).
Dubbed the "institute of pie excellence" by The Times food critic Giles Coren, The Windmill pub serves up around 15 tonnes of the nation's favourite pies a year, drizzled in 5,500 litres of gravy (around 70 bathtubs' worth). Using only the best British seasonal ingredients the award-winning pies are paired with over 460 kilos of potatoes every single week. With that much weight behind their celebrated pies, they must be doing something right!
Trophy Pies
Now in its tenth year, British Pie Week celebrates the suet crust-supported, potato topped and filled-to-the-brim pies, puddings and pots we all know and love along with a series of nationwide events and hotly-contested competitions. Looking to improve its hat-trick status, The Windmill has submitted four of their best-selling pies into the 2018 contest – Steak and Kidney; Steak and Mushroom; Chicken, Dingley Dell Bacon and Leek; and finally Steak and Stilton. The winner will be crowned on the 10th of March, so get your forks at the ready for some serious taste-testing.
Add some cosy but cool ambiance to your home, with the wall lighting collection from British Lighting Company, Urban Cottage Industries.

(L-R) Ceramic Industrial Wall Light (right-angled) | Bronze Maria Banjo Wall Light with Grey Enamel Lamp Shade | Brass Maria Scorsese Designer Wall Light
Bronze Maria Sconce with White Enamel Shade | Bakelite Vintage Wall Light Angled
From industrial-chic through to more decorative styles, and the option to create your perfect light by mixing and matching finishes and bulb options, there's something to suit any space.
Prices start at a budget friendly £57.60, through to £336.72 – all including FREE next day delivery.
(L-R) Silver Maria Sconce Wall Light with Copper Shade | Green Coolicon Swan Neck Wall Light | Silver Maria Banjo Wall Light with Silver Shade | Glass Coolicon with Swan Neck
| Glass Coolicon with Swan Neck | Bronze Maria Banjo with Pattress and Red Shade | Maria Banjo Wall Light with Cage | Silver Maria Banjo Wall Light with Verdigris Shade
www.urbancottageindustries.com