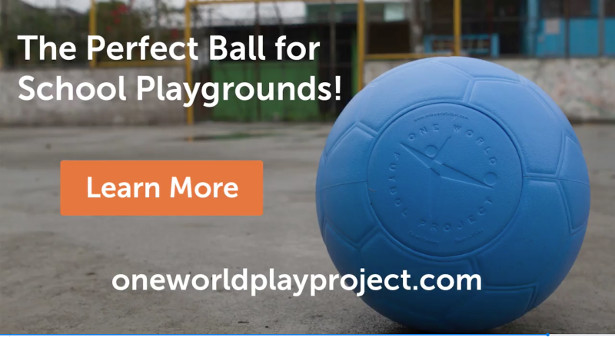 FACEBOOK | TWITTER | INSTAGRAM | GOOGLE+ | YOUTUBE | LINKEDIN
One World Play Project is a social impact company that creates ultra-durable products that enable play for all. Their flagship product, the One World Futbol, never needs a pump and never goes flat. For every item purchased, they donate one to disadvantaged communities around the world.
Through its Buy One, Give One model, for every One World Futbol purchased another ball is donated to partner organizations in the U.S. and abroad that are using play to support vulnerable communities. Buy a ball ($39.50 plus shipping for the original blue ball; $44.50 for the orange or green ball).
Below us a 45-second video that shows the indestructible ball in action!
Photo 1: Region: Bhutan. photographer: Stephen Sonderman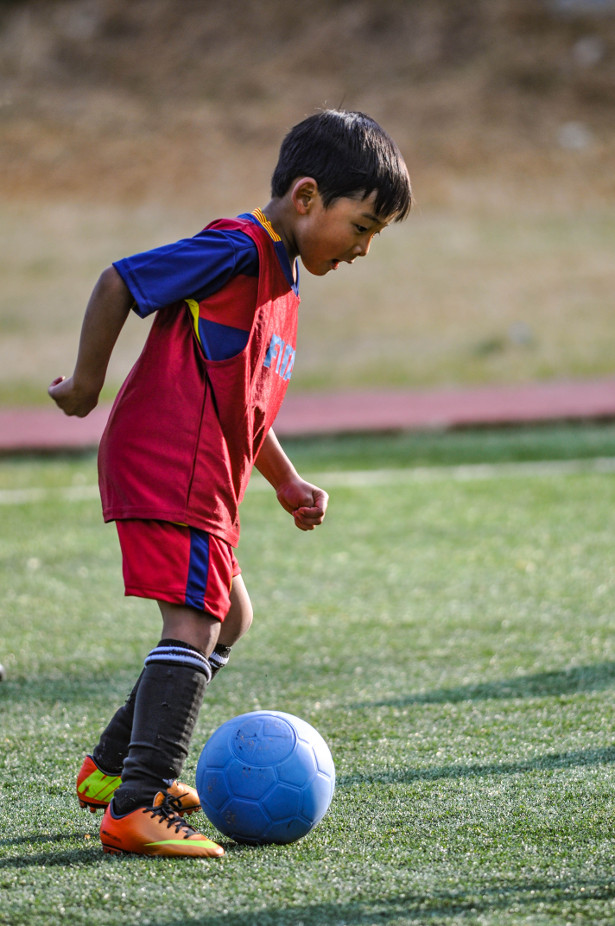 Photo 2: region: Nepal. photographer: Stephen Sonderman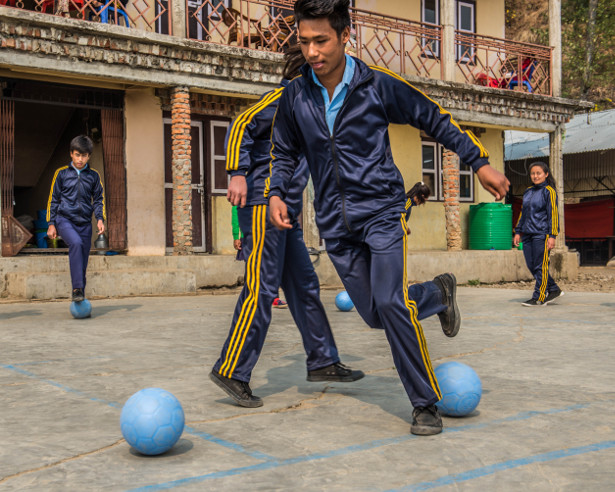 Photo 3: region: Nepal. photographer: Stephen Sonderman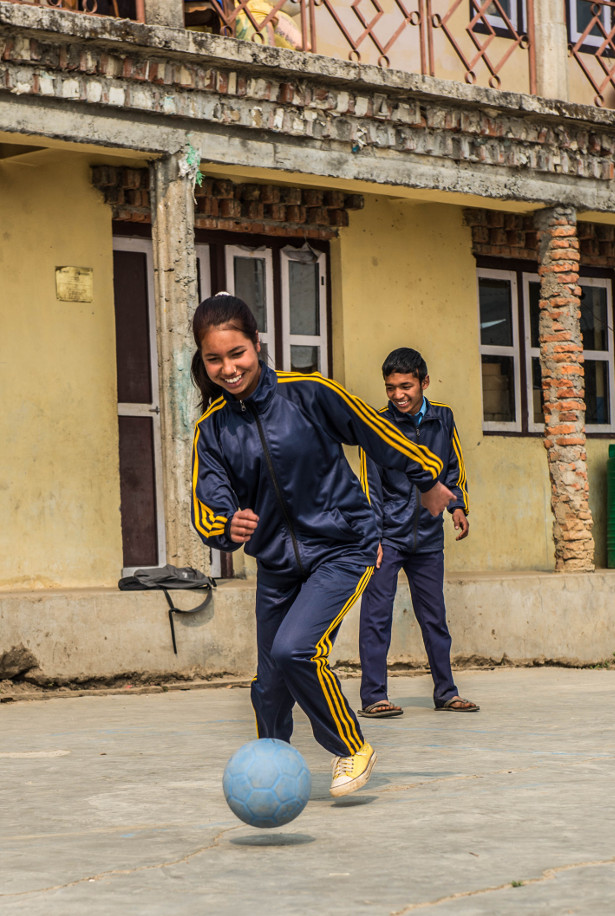 Photo 4: region: Ghana. photographer: Bob Rollins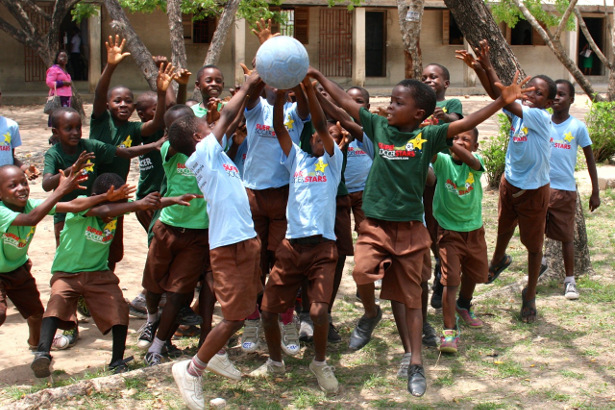 We're really excited and proud to announce that the National Theatre Bookshop's Play in a Box
won the Best Children's Product award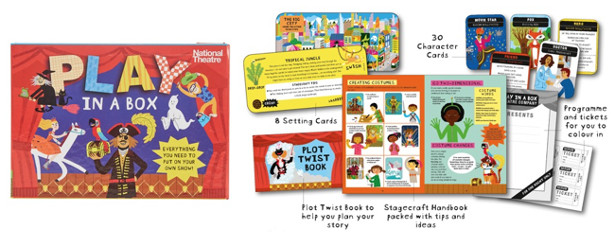 at the prestigious Association for Cultural Enterprises Best Product Awards last night!
With various characters, plot and setting ideas for inspiration,
children can try their hand at creating, producing and acting in their very own play with this all-in-one theatre kit from the National Theatre Bookshop.
Play In A Box – £12.99 – National Theatre Bookshop – shop.nationaltheatre.org.uk
MvVO ART's AD ART SHOW
Debuted with a Spectacular Exhibition
at Sotheby's New York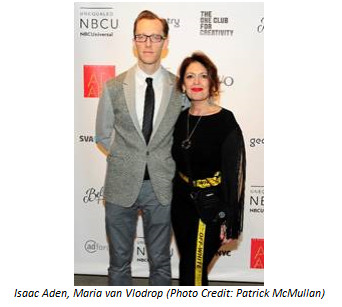 Isaac Aden, Maria van Vlodrop (Photo Credit: Patrick McMullan)
The First Art Show to Celebrate
A New Generation of Artists from the Advertising World
WHAT:
Innovative New York-based art venture, MvVO ART, invited art lovers to AD ART SHOW where they discovered a new generation of Artists from Advertising & Commercial Art. This groundbreaking art show—MvVO ART's newest art initiative—was held at Sotheby's New York, February 22-25, 2018.
Some 800 art enthusiasts attended Opening Night, which was followed by an equally busy weekend. The carefully selected artists were honored to exhibit their art with MvVO ART in AD ART SHOW at Sotheby's. Notable attendees included: MvVO ART Founder,Maria van Vlodrop, Senior Curator, Isaac Aden, Selection Committee & Jury Chair, Laura Skoler, Linda Yaccarino, Eric Shiner, Shelley Aarons, David Sable, Ethan Cohen, Jon Hamm, Oliver Stebich, Toni DiMartino-Stebich, Suzanne Anker, Harley Spiller, Gracie Mansion, Jeff Devlin and Brenda Von Shweickhardt Exline.
The majority of the 93 exhibiting artists were from New York, however the show also included artists from as far away as Japan and Australia. The Selection Committee selected artists from advertising agencies including: Y&R, Geometry Global, McCann, VML, Moustache, Wunderman, Blast Radius, JWT, Crispin Porter+Bogusky, BBH NY, McGarryBowen, Spark & Honey and Edelman, among others.
Seven top artists were selected, including Peggy Bates, Gavin Benjamin, Hyun Jung Ji, Bo Mi Jo, Eric K.T. Lau, Mikhail D. Poloskin and Rep1NYC, from which an exhibition winner was announced—Eric K.T. Lau for photograph, "Hustle" as well as two runners up: Peggy Bates and Gavin Benjamin. The three winners were offered special prizes from NBCUniversal & MvVO ART. Exhibiting artwork and additional art by the participating artists is available for viewing and purchase on Artsy: https://www.artsy.net/mvvo.
AD ART SHOW featured a selection of global artists chosen by an esteemed committee of contemporary art professionals, Chaired by Laura Skoler, Board of Directors, New Museum, NYC and the Daniel and Florence Guerlain Contemporary Art Foundation, Paris; and included: Isaac Aden – Senior Curator, Jerome A. Cohen and Joan Lebold Cohen Center for Visual Arts • Natalie Bell – Assistant Curator, New Museum • Julia Fowler – Executive Director, JP. Morgan Private Bank/Hunter College Art Advisory Council • James Fuentes – Owner, James Fuentes Gallery, New York • Deborah Harris – Former Deputy Director, The New York Armory Show • John Hatfield – Executive Director, Socrates Sculpture Park • Matthew Higgs – Director, White Columns • Norman Kleeblatt – Independent Curator & Critic • Corina Larkin – Executive Director, CUE Art Foundation • Gracie Mansion – Gracie Mansion Gallery • Lisa Schiff – Founder & President, SFA Art Advisory • Eric Shiner – Senior Vice President, Contemporary Art, Sotheby's and former Director, Andy Warhol Museum.
Food Art by Peter Katelanos / Seared Herb -Crusted Lamb Rack Melange of Grilled Vegetables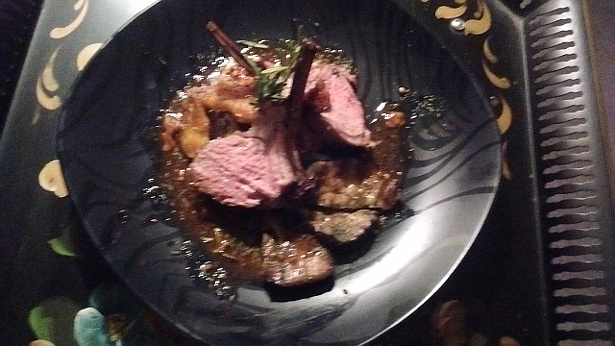 Peter KATELANOS has been creating dining experiences for over 30 years. From intimate fine dining to the most talked about catering events,from Cleveland to Las Vegas, and Beverly Hills..With experience  as a gourmet chef  ,restaurateur , he has been on the forefront of the food business. Growing up under the watchful eye of his father in the restaurant business, families had to all work to survive.
"A very valuable lesson I carried with me on my challenges ahead. Always' the love of food and people and the service business. I want to bring to others what I have learned , and show people how to have fun, and save at the same time. Upgrade your events yourself and be proud." Peter Katelanos.
Champion Nottingham Boxer in £10,000 Prize Tournament
Jack 'the Machine' Mantell Aiming for Top Prize in March Cashfighter Tournament
Jack Mantell CashfighterDescription generated with very high confidence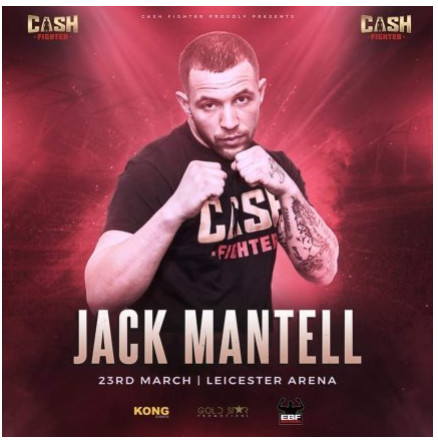 Nottingham boxer, Jack 'the Machine' Mantell spoke today about his upcoming Cashfighter tournament and his intention to grab the first prize of £10,000. Mantell, the current EBF British Middleweight Champion, will be competing in the Cashfighter tournament on Friday 23rd March at Leicester Arena.
Promising an evening of exhilarating and explosive boxing, the Cashfighter event is a knockout boxing tournament organised by Kong Events. The event will feature rising boxing stars as well as established amateur boxers. Consisting of quarter-finals, semi-finals and final, with the winner of the final taking the cash prize, the Cashfighter tournament will see Jack and the other fighters take part in a series of three 3-minute rounds. Kong Events commented ""We are proud to bring this mega boxing event to Leicester Arena, with £10,000 prize money for the winner. It is the biggest prize ever in non-professional boxing. The event is going to be spectacular with some of the best non-professional boxers in the country fighting it out for the £10K prize fund. Kong Events and Gold Star Promotions with EBF boxing are excited to bring a new exciting event to city and are looking forward to the 23rd March".
Mantell, 25 and based in Watnall, has his eyes firmly on the cash prize of £10,000 in order to finance his wedding plans with his fiancée later this year. Speaking of his plans, Mantell said "It is a great honour for any fighter to be able to fight in a venue such as Leicester Arena and to be able to take that cash prize would be a great boost to our wedding plans". He added that the event would be a great showcase for his boxing skills, with its 3000-person capacity and two giant screens allowing spectators to see every inch of boxing action. The event also features support from Lee Froch, as well as celebrity DJ spots.
Mantell is sponsored by tax rebate specialists, DSR Tax Claims, in a sponsorship deal which lasts until the end of 2018. Tax expert and DSR Tax Claims founder, David Redfern, stated that "The Cashfighter event looks to be an exciting evening of top-notch boxing and DSR Tax Claims are proud to be able to help Jack on his journey to boxing success and wedded bliss". He added that being able to support budding sports stars such as Jack was part of their business vision to give back to their local community and help to support others in attaining success. Door open at 6.30pm for the event on Friday 23rd March 2018.
BRITISH AIRWAYS ANNOUNCES PARTNERSHIP WITH TENNIS STAR, KYLE EDMUND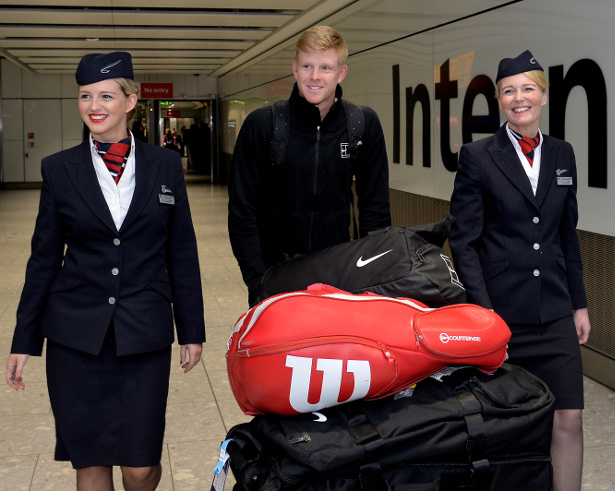 British Airways has today announced a new partnership with tennis star, Kyle Edmund. The 23 year-old who was recently a semi-finalist at the Australian Open, has also today been officially ranked as number one in Britain.
The new airline partnership, which will see the player flying with British Airways to many of the major global competitions this year, begins ahead of Edmund's appearance at Wimbledon in June, when many Brits will be hoping to see him do the country proud.
Kyle Edmund, said: "There's no better feeling than being able to represent your country. Being able to fly around the world to competitions with British Airways will make me feel as though I have the support of the nation behind me on every journey.
"It is a special moment for me to become the British number one. Combining the two, this extraordinary partnership and reaching the number one spot in the country, will make me work even harder."
Alex Cruz, British Airways' Chief Executive, said: "It's wonderful to be partnering with young British talent like Kyle and we very much look forward to supporting him on his travels all over the world as he flies the flag for Great Britain."
Edmund will take his first flight with British Airways as a new 'British Airways Ambassador' when he travels to Miami for the Miami Open.
Wouldn't you like to know if you are normal or not? With the National Theatre Bookshop's newest games, find out the fun way.

Introducing new and exciting School of Life cards – a range of unconventional games you've never seen before.
Instead of a win or lose situation, these poignant cards encourage self-exploration and awareness with a focus on emotional intelligence.
Improve your confidence, self-assurance and identity with the range, including:
School of Life Cards – £10.00 Each – National Theatre Bookshop – shop.nationaltheatre.org.uk
•Am I Normal?:
Everyone thinks they're a little bit odd, so put it to the test with this deck. Containing 52 statements, consider which you identify with and realise what you have in common with others along the way.
•
•Confidence:
Train up your confidence and approach any challenge with assurance with prompts containing small lessons, tips and advice, like "everyone is afraid – even those who frighten us".
•
•Stay or Leave?:
Does your relationship have a future? Answer these inquisitive questions to make sure you make the right choice for both of you.
•
•Who Should I Be With?:
Figure out what "tall, dark and handsome" means to you with this deck. Comprised of character traits on one side and pros and cons to each on the reverse, get a better idea of what, and who, you're looking for in love.
LEGENDARY FOOTBALL COACH JOSÉ MOURINHO JOINS RT'S 2018 WORLD CUP COVERAGE
MOSCOW, MARCH 5 – Legendary football coach José Mourinho will be joining RT for the Russia 2018 World Cup. The international legend, a FIFA "World Coach of the Year" who has coached top international football clubs in Spain's La Liga (Real Madrid), English Premier League (Chelsea), Italia's Serie A (Inter) and Portugal's Primeira Liga (Porto), will bring his unique insights into the sport during the championship.
"I am very happy to join the team at RT. I am looking forward to attending the World Cup in Russia this summer and sharing my insights into the games," said Mourinho about partnering up with the TV channel.
"We continue to put together the RT dream team. Now we have a coach," said RT Editor-in-Chief Margarita Simonyan.
Mourinho was honored as the first "FIFA World Coach of the Year" in 2010. The Portuguese Football Federation named him the Portuguese Coach of the Century while the Union of European Football Associations named him one of the top 10 greatest coaches since the organization's founding in 1954. For nearly a decade, from 2003-2012, Mourinho won at least one major tournament every calendar year.
José Mourinho will be in Moscow to bring his unique insights to the channel's special coverage of the 2018 World Cup in Russia, and share his expert analysis and predictions for the tournament with the network's vast global audience.
In late 2017, RT confirmed that legendary Manchester United goalkeeper Peter Schmeichel would also be joining its World Cup line up. With Schmeichel, Manchester won five Premier League titles and three FA Cups. Schmeichel will be hosting a sports commentary series in the run-up to, and throughout, the World Cup. Throughout the series he will discuss the most important events in global football, as well as visit all World Cup host cities; providing a unique insight into the preparations and environment around the games.
In advance of the tournament, RT has launched a special multimedia project dedicated to coverage of all things World Cup 2018: a website complete with the match schedule, player info and current standings, as well as news and exclusive interviews with sports stars. The site is available in Russian, English, Spanish and Arabic. During the World Cup, the site will provide live text commentary of the games and stories from RT reporters.

TRAVEL LIGHT WITH SPACE SAVING, HOLIDAY ESSENTIALS FROM THEYE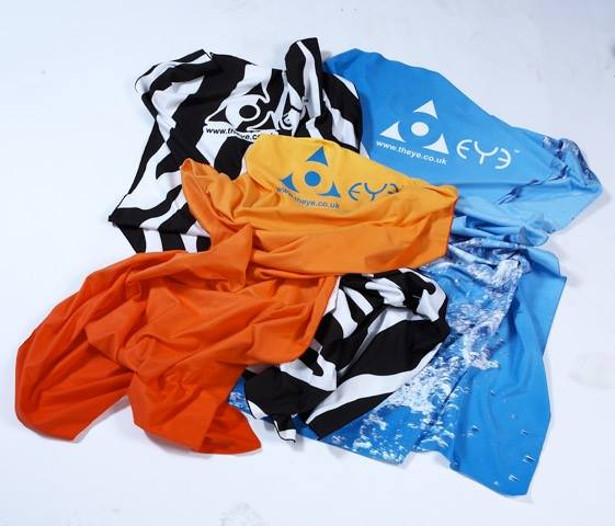 When travelling, space is often at a minimum and the need for space saving, innovative products is a must. Ensure you use your space wisely when packing for your next trip with the latest range of user-friendly, natural travel essentials from Theye, which have been designed to offer maximum convenience and protection against the elements.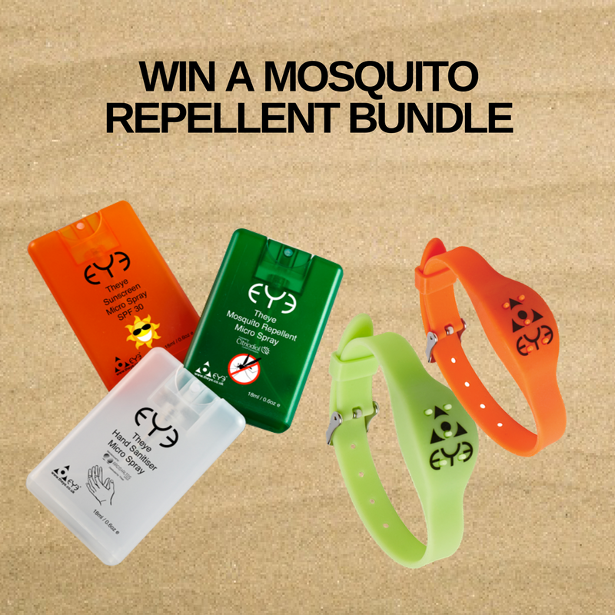 Created by award-winning designers, this range of travel essentials include a variety of innovative insect repellent wristbands, micro sunscreen, insect repellent and hand sanitising sprays, as well as stylish, compact beach towels to help you stay protected, without exceeding your baggage allowance.
For those looking for a natural, yet effective alternative to conventional insect repellent sprays, Theye's premium collection of Mosquito Repellent Wrist bands will effortlessly help keep mosquitos at bay, throughout the day and night.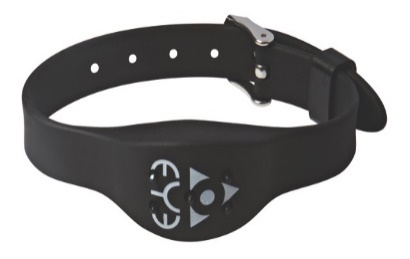 Unlike traditional repellent bands which are often dipped in repellent, Theye bracelets are injected with a fresh smelling repellent formula and then sealed to maximise their effectiveness and increase lifespan. All bands are highly durable, waterproof and made with Citriodiol, a natural formulation derived from Eucalyptus, a plant-based oil recognised for its insect repellent properties. Available in a variety of colours and designs the Mosquito Repellent Adjustable Wrist Bands are perfect for all ages and wrist sizes and are completely natural and dermatologically tested, making them suitable for children, pregnant women and those with sensitive skin. To protect yourself when training outdoors during the summer months, try the multifunctional Mosquito Repellent Sports Band which can also be worn on the wrist or ankle for ultimate comfort and ease.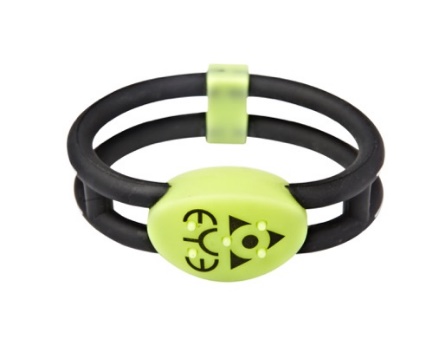 Theye's compact beach towel features multi absorbency properties, making it the ultimate in portable accessories. Made from micro-fibre suede, this range of extra- large, stylish towels take only ten minutes to dry in the sun and remain sand free. Available in five stylish prints, the towel can be conveniently stored in a small waterproof pouch.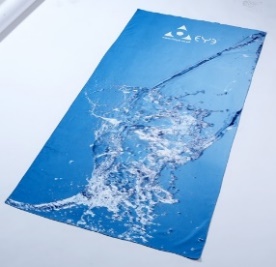 Theye's range of ultra-slim, compact micro sprays are the perfect addition to your rucksack, offering up to 300 sprays from just one credit card sized bottle. Made from totally natural ingredients, Theye Hand Sanitiser eliminates more than 99.99% of bacteria and viruses, whilst your hands stay soft and moisturised due to alcohol free formulation. The Sunscreen SPF 30 Micro Spray offers both UVA and UVB protection and contains tyrosine to stimulate and strengthen your natural tan. Keep mosquitos at bay with Theye's Mosquito Repellent Micro Spray, clinically proven to provide effective protection for up to 6 hours after a single application from most biting insects.
This year, streamline your travel essentials with the compact and light weight accessories from Theye.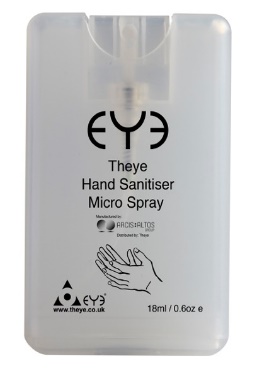 Contemporary Windows of the Future from Evolution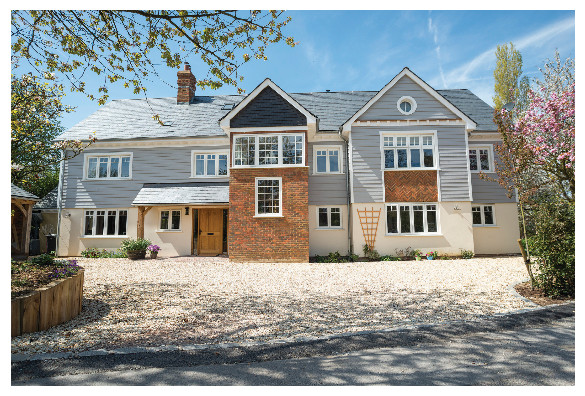 Contemporary windows are so much more than something to look through and let in light. The right window can act as a focal point for your home and enhance a room's space as well as significantly increase the amount of light coming into your property. With the right positioning, spectacular scenery can become the focus of your room, even the focus of your home. Whether as a huge picture window or a perfectly aligned group of smaller windows, you can bring the outside in.
Evolution's contemporary timber alternative windows fuse minimal fuss and simplicity of design with clean, understated lines to provide a stunning, architecturally-led design solution for the modern home. They adhere to the minimalist design ethos featuring slim frames and a greater glazed area to maximise light and space. Walls of windows or patio doors can help connect the interior of a home with the immediate surroundings. Thresholds are minimized, rooflines blend into tree lines, and outdoor spaces can become your expanded living space.
There are a multitude of beautiful shapes and styles, made to your exact specifications. Evolution can manufacture square, curved or arched windows, of different shapes and sizes. Or for a spacious and open feel, floor to ceiling windows are a popular choice in contemporary properties, allowing natural light to flood into your home. Whichever style works best for you and your home.
Once you have selected the size, shape and style of window, there are a multitude of glazing options including triple glazing, acoustic glass and even coloured glass to give a real wow factor. In addition you can also choose from over 200 RAL colours for your window frame, with a different colour on the inside to the outside if required.
For added peace of mind, all Evolution timber alternative windows feature high security, multi-point locking systems as standard, combined with exceptional energy performance and exquisite wood-effect or painted finishes that provide a long life and low maintenance. Combined with award-winning aesthetics, these are just some of the state-of-the-art features that set an Evolution window apart.
The most important thing when choosing contemporary windows is to consider how it looks on the outside as well as on the inside. Having the right window to enhance your properties curb appeal is as important as its effect on the interior of your property. Beautiful equal sightlines and a greater glazed area for maximum light are important factors, and the reassurance that each window is carefully tailor-made for your project. Whether this is through the use of custom glass designs, frame dimensions and colours, or the window style itself, you can achieve your very own Grand Design.
For further information visit www.evolutionwindows.com tel 01767 821548.
School's out! Let's swing and shout!

Stumped on how to keep the kids entertained this school holiday or looking for new ways to spend time together as a family? Look no further as Topgolf, the global sports entertainment leader has the solution. Fun for all ages, with no golfing ability required, families can come together for a little playful competition.
The world's first interactive golf game, Topgolf invites players to score points by hitting micro-chipped golf balls at giant dartboard-like targets on an outfield. The closer you get your ball to the centre or 'bullseye' and the further the distance, the more points earned.
With all bays covered, Topgolf at Watford, Chigwell or Surrey is undoubtedly the best way to keep your kids out of mischief come rain or shine. So, head on down to your local Topgolf this school holiday and take part in the Topgolf challenge.
http://topgolf.com/uk/cm/edp/
Chigwell Topgolf; 0208 5016700, Watford Topgolf; 01923 237996, Surrey Topgolf; 01932 826932
Beds on Board is a UK-based company that has been described as 'Airbnb for boats'.
The peer-to-peer platform connects boat owners with people looking for a unique place to stay.

This allows boat owners to offset the costs of ownership, while providing much-needed accommodation for people who are looking for more of an experience than standard hotels can offer.
Boast stays with bedsonboard.com can cost less than a typical hotel while providing a unique and authentic experience.
Couples love the romance of staying on a cosy boat, while families also get to stay together on boats that are an adventure but also provide all of the space and facilities you would expect from an apartment.
Bedsonboard.com now has hundreds of boats available in more than 70 countries, and aims to add a million beds to the hospitality industry.
Boats range from traditional narrow boats to luxury yachts, from city centre locations to the middle of nowhere. No sailing experience is necessary as all boats are moored.
Beds on Board was founded by boat enthusiast brothers Tim and Jason Ludlow, and business partner Sir Peter Ogden.
Visit bedsonboard.com for more details.
HEY DUGGEE THE STICK BADGE & OTHER STORIES DVD OUT 26TH MARCH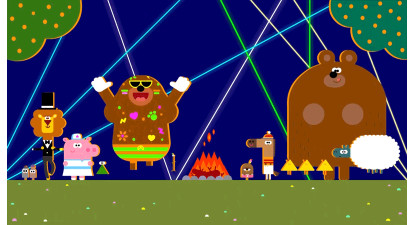 Official Hey Duggee magazine and Ministry of Sound also celebrate The Stick craze
"The telly show of the year is "Hey Duggee". I will accept no argument about this" – @daraobriain
"Hey Duggee's songs are getting so many young people moving, that the soundtrack has even made its
way onto BBC Radio 6 Music. Even if you weren't in a gravel pit with a big speaker in 1989, we think
you'll like this."- Evan Davis, BBC Newsnight
One of the most popular episodes of hit pre-school show Hey Duggee, which airs on CBeebies, is fronting its first DVD for the series. Hey Duggee The Stick Badge & Other Stories is the eighth addition to the series' home entertainment collection and is filled with laughter, learning and exciting activities at the adventure club that every family will want to join in with. Hey Duggee The Stick Badge & Other Stories DVD is released on 26th March and is available to pre-order now from Amazon, HMV and all other good retailers. The title will also be available to own digitally.
In the episode 'Hey Duggee: The Stick Badge', Duggee and the Squirrels are preparing to have a campfire when Roly discovers a talking stick insect instead of a wooden stick. The insect starts repeatedly saying "stick" – some music starts playing – and before you know it the entire episode has descends into a hilarious rave that has become a zeitgeist moment among parents and children alike. The Stick Song has been viewed over 5 million times on Hey Duggee's social channels since the episode first premiered on CBeebies in December 2017.
The Stick song phenomena has also inspired family rave project Rave-a-Roo, the biggest kids rave in town, to host a live, interactive version of The Stick Song for families on Saturday 24th March at the Ministry of Sound. Expert dancers will teach children and adults sticky stylee moves to the super catchy tune. A Duggee costume character will also be there, hosting his very own meet and greet. Visit www.rave-a-roo.com to book tickets.
Hey Dugge Stick badge issue cover
Additionally, the official Hey Duggee magazine, published by Immediate Media, have a 'Special Stick Badge Issue' on sale from 21st March until 1st May. A Stick themed front cover, a kit to make your own stick and a double page spread showing Stick dance moves are all included.
Hey Duggee, a Studio AKA production with BBC Worldwide, first aired on CBeebies in the UK in January 2015 and is available to audiences in over 150 territories including the US, China, Italy, France, Australia, Sweden and Canada. Series three has been greenlit and is expected to transmit on CBeebies in autumn 2018.
Hey Duggee is based around 'The Squirrel Club' run by a big loveable and huggable dog called Duggee. It's a place where children take part in all kinds of activities, have adventures & earn activity badges all along the way. Duggee teaches the Squirrels about being responsible, working as a team, taking acceptable risks and most importantly having fun! Critically acclaimed comedian Alexander Armstrong narrates the series alongside an outstanding cast of children who play the Squirrels.
TITLE: THE STICK BADGE & OTHER STORIES!
The Stick Badge | The Collecting Badge | The Shadow Badge | The Theatre Badge The Memory Badge |
The Going Slow Badge | The Obstacle Course Badge | The Spooky Badge | The Space Badge |
The Harvest Badge | The Colour Badge |
RELEASE DATE: 26th March
RRP: £10.20 (DVD) | £7.99 (EST)
EXTRAS: 'Sing-Along Stick Song'
Hometown growth: These are Belfast's most booked experiences on TripAdvisor

Holidaymakers planning trips to Belfast are following global booking trends, according to new TripAdvisor data. TripAdvisor's 2018 Travel Trend Report revealed that while classic experiences remain the most booked among travellers, cultural categories like historical and heritage experiences are increasingly popular with travellers.
That trend is consistent in Belfast, where classic local experiences like day trips to Giant's Causeway and Titanic Belfast top the list, but unique experiences like city mural tours and Game of Thrones-themed experiences are among the most booked experiences on TripAdvisor—and growing in popularity.
"Classic sites like Titanic Belfast and day trips to Giant's Causeway remain extremely popular among holidaymakers visiting Belfast," says TripAdvisor spokesperson Hayley Coleman. "More and more holidaymakers are rounding out their holidays with experiences that put a different spin on the city, like street art tours and experiences driven by film and pop culture, like Game of Thrones. One Game of Thrones tour in Belfast saw over a 120% increase in bookings from 2016 to 2017, and we anticipate experiences like these will continue to grow in popularity."
Here are TripAdvisor's most booked experiences in Belfast*:
1. Giant's Causeway Day Trip from Belfast
Visit Old Bushmills Distillery, Giants Causeway, and Carrick-a-Rede Rope Bridge all in one day on this guided tour by coach bus from Belfast. Save money on your rides to and from these attractions with round-trip transport from Belfast, which includes hotel pickup and drop-off in the city center.
2. 'Game of Thrones' and Giant's Causeway Full-Day Tour from Belfast
Combine a comprehensive Game of Thrones–themed tour with a visit to Giant's Causeway, a UNESCO World Heritage Site, on this full-day tour from Belfast. Enjoy the scenic ride and listen to behind-the-scenes gossip and filming facts from your guide. Convenient pickup and drop-off from central Belfast makes for a hassle-free trip.
3. Titanic Belfast Entrance Ticket: Titanic Visitor Experience including SS Nomadic
Delve into the fascinating history of the Titanic at Titanic Belfast, the world's largest Titanic exhibition, on a self-guided tour of the magnificent museum. Explore the institution at your own pace and discover insightful exhibits detailing the construction, voyage and legacy of the ship. Enjoy interactive displays; watch audiovisual presentations; and feel your adrenaline levels surge during an exhilarating Shipyard Ride. Receive complimentary entry to the on-site Ocean Exploration Center as well as SS Nomadic with your Titanic Belfast ticket.
4. City Sightseeing Belfast Hop-On Hop-Off Tour with 48-Hour Pass
Explore historic Belfast in an open-top double-decker bus on this hop-on hop-off sightseeing tour. With your 48-hour pass, create your own adventure with possible stops at wall murals in Falls and Crumlin Roads, St George's Market, Titanic Dock, and Albert Clock. Enjoy unobstructed views, colourful commentary from a local guide, and a personalised itinerary.
5. Guided Tour of Crumlin Road Gaol in Belfast
Explore the Crumlin Road Gaol and gain insight into Belfast's criminal history on this 1-hour tour. Follow a guide through the infamous Crumlin Road Gaol and learn of the many unsavoury characters once held here. Visit the reception buildings — where new arrivals were processed — and follow the prisoners' footsteps from the courthouse to the jail. See the various different wings from a high vantage point, experience life locked inside one of the cells and see where prisoners spent their final days.
6. Belfast Mural Tour
Discover the poignant and politically charged artworks that adorn Belfast's streets on this 1.5-hour tour of the Belfast murals. Learn about the city's compelling street art and how its striking murals marked the conflicts and protests of The Troubles of Northern Ireland. See the colourful murals created by both the Nationalist and Loyalist communities, including the notorious Peace Wall, featuring the signatures of the Dalai Lama and President Clinton.
7. Belfast Troubles Historical Walking Tour
On this 2-mile and 2.5-hour historical walking tour of Belfast city center, you will be taken on a journey back in time with the help of expert guides and conflict historians. Discover how the conflict started, see the locations where the most important events of the period occurred, and learn about the path to reconciliation and eventually peace.
8. Belfast Black Taxi Tour
The Belfast Murals and Peace Walls are among the city's most significant historic sites, and visiting with a guide provides important background information about Belfast's turbulent past. Visit the Falls Road and Shankill Road sites on this 2-hour black taxi tour and listen to stories from your guide, a cab driver who lived and worked in the area during The Troubles.
9. Belfast Sightseeing Cruise: Titanic Quarter and River Lagan
Experience Belfast's vibrant maritime heritage on a one-hour sightseeing cruise along the River Lagan! Aboard the barge, enjoy a narrated history as you pass Harland and Wolff's drawing offices and the Titanic Quarter, and witness gems of Belfast's naval and shipbuilding traditions such as the restored HMS Caroline battleship. Summer visitors may have a chance look at the largest seal colony in Northern Ireland!
10. Game of Thrones Filming Locations Tour of Northern Ireland and Castle Ward from Belfast
Follow in the footsteps of Starks and Tullys with this full day 'Game of Thrones' tour from Belfast. Led by a guide that's appeared on the hit show, explore a 12th century castle where Robb Stark was proclaimed King of the North, then see the 19th century castle that became Riverrun, followed by a walk through the atmospheric grounds of Winterfell and many more iconic landscapes you'll recognise from the hit show.
*Methodology: List is based traveller bookings for Belfast experiences on TripAdvisor from January 1, 2017 – December 31, 2017.
GREAT SAVINGS FROM MINKY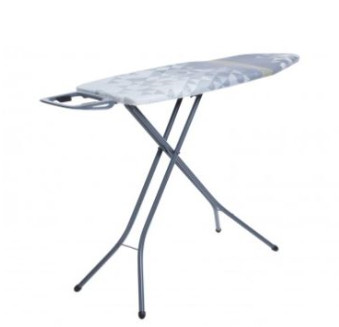 ​What is it? Minky Velocity PearlActiv Ironing Board
​Price: ​WAS £40, NOW £20
​What's great about it: The Velocity ironing board from Minky is a 122 x 38cm large sized ironing board featuring Pearlactiv technology.
– The contemporary cover contains PearlActiv technology which reflects heat for faster ironing while the thick foam pad provides a smooth faster finish.
– Designed with a steam safe angled rest and sturdy 4 leg design, this board offers a safe, stable ironing surface.
– The multi height mechanism means the ironing board can be positioned at your preferred height at the touch of a lever. ​
Floral gifts from Historic Royal Palaces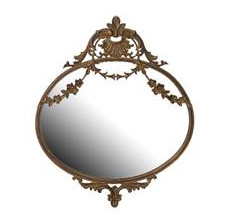 More lasting than the average bunch of flowers is this selection of floral decorated gifts from Historic Royal Palaces. Available online at www.historicroyalpalaces.com and in selected palace shops.
From an elegant mirror to delicate jewellery and even homewares, these floral gifts will no doubt delight.
Vintage floral swag gold wall mirror
FloralSwag-GoldWallMirror-30169874
Decorative floral swags fall across the frame of this elegant Edwardian style wall mirror. The gold metal frame has an antique finish and measures 26.5cm by 31.8cm. Price: £29.99
Historic Royal Palaces has a wide range of beautiful jewellery, from collectible pieces that include gold from the Welsh mine used for royal wedding rings to inexpensive items ideal for children.
Tudor Rose pink opal pendant
Clogau rose pendant
The Tudor Rose takes its name and origins from the Tudor dynasty, and the design even features in the decorative stonework at Hampton Court Palace. In collaboration with Historic Royal Palaces, high-end jewellery specialists Clogau have created this exquisite Tudor Rose pendant, inspired by this special royal provenance. Using sublime pink opal and sparkling white topaz, and containing rare Welsh gold – the gold of royalty for over 100 years – the timeless beauty of the Tudor Rose. Price: £150
Children's pink rose enamel pendant
30167151
This sweet pink enamel rose pendant will make any little girl feel like a princess. Featuring a hand-enamelled rose, this pendant would make the perfect jewellery gift! £4.99
Floral Bee earrings
These delicate earrings feature a trio of flower heads and a bee on a chain, making its way up to the exquisitely enamelled bouquet!
Price: £45
Sixpence drop earrings in tiny tin
These beautiful floral drop earrings have silver hooks and are re-versioned from original pre-decimal sixpence coins. The range features delicate floral designs on handmade paper encased in jewel-like resin, and includes an allium and a blue floral version. Handmade in Yorkshire, each pair of earrings is unique and presented in a tiny matching tin.
£35.00
Make your own silk daisy chain
These pretty silk daisies can be joined together to make a traditional daisy chain, and are as ideal as a fashion statement as they are for interior decoration. The silk petals are available in white or pastel with fluffy yellow middles, soft yarn stems and loops for easy of joining together. Presented in an organza bag. Price: £3.99
Scented rose bud heart
Scented with 'Rose Garden' oil and finished with a pink ribbon, this pretty 11cm heart can be used around the house to bring some colour and perfume to even the greyest day. Price: £5.99
Victorian tile coasters
Inspired by swirling Victorian patterns, this delightful ceramic coaster set features four floral designs in vibrant colours Price: £14.99
JOHNNY CASH AT FOLSOM & SAN QUENTIN
Photographs by Jim Marshall
MAY 2018
"Far from Folsom Prison that's where I long to stay
Then I'd let that lonesome whistle blow my blues away"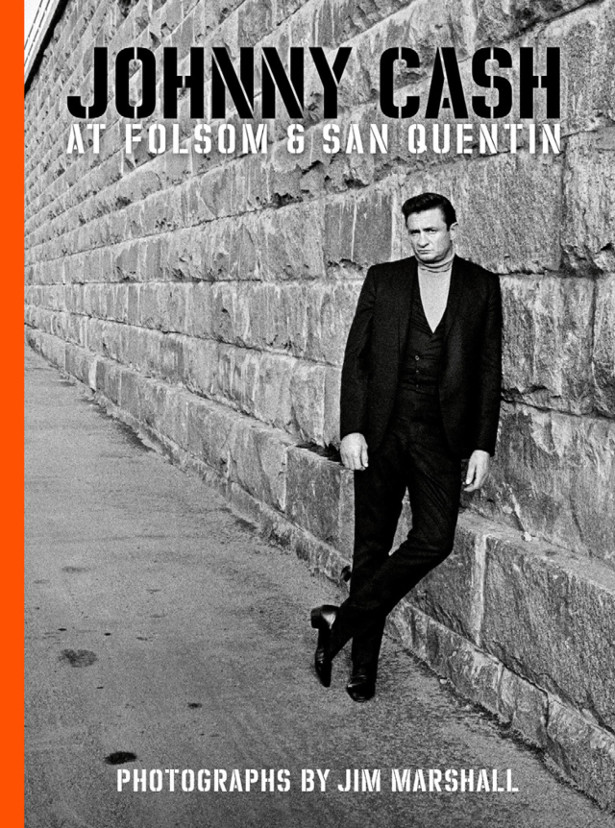 Carefully curated with full access to the Jim Marshall Archive, this handsome oversized volume offers the definitive view of Johnny Cash's legendary prison concerts at Folsom in 1968 and San Quentin in 1969. Cash had been interested in recording a live album at a prison since his 1955 hit, "Folsom Prison Blues." The idea was put on hold for a few years until 1968, when Cash visited one of California's oldest maximum-security prisons to record his At Folsom Prison album. Cash had known Jim Marshall since the early 1960s and personally requested him to record the prison concert. Marshall was the only official photographer present, and was granted unlimited access.
Backed by June Carter, Carl Perkins and the Tennessee Three, Cash performed two shows at Folsom. The resulting album was a hit in the United States, and reached Number One on the country charts and the top 15 of the national album chart. Its popularity revitalized Cash's career and led to a follow up album, At San Quentin, the following year. Again, Marshall was personally invited to document the concert. San Quentin became Cash's first album to hit Number One on the pop charts and both it and its predecessor remain two of the biggest selling live albums of all time. From arriving off the bus outside the imposing prison walls, to shaking hands with prisoners (including Glen Sherley, who wrote the song "Greystone Chapel" sung by Cash), and performing until sweat dripped down his forehead, Marshall captured the passion, authority and intimacy of Cash's performances. His "JC Flippin' the Bird at San Quentin Prison" has become one of the most iconic and most-copied photographs of the 20th century and came about when Marshall asked Cash to express what he thought about the prison authorities: "John, let's do a shot for the warden."
Johnny Cash was one of Jim Marshall's favorite subjects and you can see this in his Folsom and San Quentin photographs. This body of work showcases some of the most arresting photographs of the country music star ever taken.
Johnny Cash at Folsom and San Quentin – Photographs by Jim Marshall
Praise for Reel Art Press
"Reel Art Press is a publishing cult" Esquire
Jim Marshall: Jazz festival
"With each page, Marshall's photographs turn common music moments into milestones." All About Jazz
Disco: The Bill Bernstein Photographs
"Stunning Coffee Table edition." Love magazine
Total Excess: Photographs by Michael Zagaris
"The unedited and unbelievable story of a man who lived his life unashamed." Washington Post
The 2001 File
"Beautiful new book … a veritable feast for design and film geeks." Creative Review
Billy Name: The Silver Age
"Billy's book will go down in history as the best book about Warhol." – Gerard Malanga
The Rat Pack
"The Rolls Royce of Sinatra Memorabilia" LA Times
Book Information
£39.95 / $49.95
ISBN: 978-1-909526-56-3 144PP
Hardback; 70+ images 333 x 247 mm 13 x 10 in.
Published May 2018
Worldwide Press Enquiries
Lisa Baker Associates Limited
Lisa Baker | Erin Lumley
T: + 44 (0)7768 310 038 | Tel: + 44 (0)7828 530 136
Email: lisa@lisabakerltd.com 
| erin@lisabakerltd.com
www.reelartpress.com
@ReelArtPress
WHAT SAVINGS GO ON
Brits have on average £6,360 in their savings account
A summer holiday is the top item savings are spent on
14% of us don't keep track of how much is in our savings account
BRITS are more likely to spend savings on frivolous items than something practical, according to new research.
The survey of 1,067 UK adults conducted by heating oil supplier, Super Saver Oil has revealed that Brits have on average £6,360 in their savings account.
But, rather than saving for a practical item or a rainy day, this was most likely to be spent on a summer holiday (41%).
Meanwhile, 37% of Brits revealed that they spend their savings on getting a new car, with 33% putting their money towards purchasing a house.
30% said they intend to put their savings towards a wedding, which can often be a substantial cost.
Utility bills (25%) completed the list of the top five things Brits spend their money from their savings account on.
Surprisingly, the research revealed that 1 in 7 (14%) don't keep track of what funds they have in their savings account.
And 28% admitted that they dip into their savings as regularly as four times per month.
Mark Hackett, project manager at SuperSaverOil.com, commented: "It's important to regularly put money aside into a savings account, no matter how little it may be. It's not only good to set aside as an emergency fund but is also a good habit to have. By doing this on a frequent basis, it will mean we can dip into our savings when life's surprises occur or even simply for big ticket items."
1 in 3 (33%) admitted that they now regret not consciously saving money from an early age.
Those living in London are Britain's savviest savers, harbouring the biggest savings of any city in the UK.
SuperSaverOil.com sells top quality home heating oil at competitive prices to new homes within Northern Ireland.
Scones To Score Brownie Points
Make scones that top the charts with the National Trust's Book of Scones.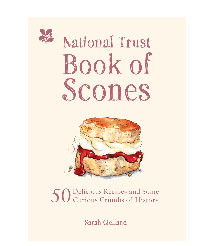 An ideal gift, this award-winning recipe book written by scone enthusiast Sarah Clelland, includes 50 of the best sweet and savoury recipes, each perfectly simple to follow.
From an Earl Grey scone to the Roasted Shallot & Gruyère, each recipe is served up alongside a generous helping of quirky historical facts.
The National Trust Book of Scones, won the award for 'Best General Publication' at the prestigious Association for Cultural Enterprises Product Awards held in March 2018, and is the perfect treat for baking lovers.
Clelland set up her National Trust Scones blog three years ago documenting her visits to historic National Trust properties across the country, as well as her journey to find and re-create the best scones from each National Trust Cafe, with the results perfectly packaged in this delightful book.
National Trust Book of Scones £9.99 – available at shop.nationaltrust.org.uk
Please credit Association of Cultural Enterprises (ACE) Best Product Awards alongside National Trust.
Eventsport presents the next generation of bandy sticks reinforced by TeXtreme®

INXIDE has collaborated with Eventsport and Swedish elite players to develop the next generation of bandy sticks, the RELEASE, reinforced with TeXtreme®.
"Through our partnership with TeXtreme® we were able to integrate their high performance material into our new RELEASE stick. By adding TeXtreme®, we reduced the weight while optimizing the correct dampening, balance and flex properties" says Anders Holmkvist R&D Manager at INXIDE. "Since the beginning of the project, we knew that we wanted to work with TeXtreme®. We have seen the difference TeXtreme® Technology has made in ice hockey sticks and floorball sticks which both utilize the unique qualities of TeXtreme®."
"We're proud of how this next generation of sticks turned out. Our partnership with INXIDE and TeXtreme® has made it possible to move from the traditional wooden stick to a composite stick, which is quite new in bandy. It will not only help the players performance on the ice, it will also reduce the amount of sticks used during a season." says Jens Öberg, CEO, Eventsport.
TeXtreme® Spread Tow carbon reinforcements are a unique kind of composite reinforcement which helps brands who are seeking to reduce weight and improve mechanical properties of their products. Many sports have seen the use of TeXtreme® make an immediate and dominant impact on performance from Formula 1 racing, Americas Cup, advanced aerospace applications, bicycles and other sporting goods products. In addition, over 400 NHL players use sticks reinforced by this carbon fiber technology.
"TeXtreme® is becoming the new standard carbon fiber reinforcement for high-end applications where low weight and performance is key. We're proud to be a part of and help products to be at the fore front of innovation" says Henrik Blycker, CEO of Oxeon.
Companies utilizing the TeXtreme® Technology achieve better properties on weight, stiffness, and strength on their composite products compared to those using other carbon fiber materials.
The RELEASE stick will be available at retail in July.
GIFT YOUR GEAR WITH ROHAN THIS SPRING
Do you have a waterproof jacket that hasn't seen a drop of water in ages? A neglected pair of cycling shorts, longing to ride a bicycle again? A forgotten fleece that hasn't seen the light of day?
Gift Your Gear, founded by Sarah Howcroft, one of the original founders of Rohan, is an award-winning nationwide initiative that encourages outdoor enthusiasts to donate outdoor gear they no longer want, or need, by bringing it into their local Rohan store.
The campaign, which has been running since 2012, ensures the UK's unwanted outdoor clothing and equipment is put to good use, by giving donations to community organisations, youth groups and charities working with young people in the outdoors.
Sarah says "Most outdoor gear will last much longer than we need it to, its full potential is never realised. The outdoor gear you donate will make a real difference to community organisations, youth groups and charities who receive it".
As an added bonus, Rohan is offering a 15% discount off any full price purchase made in store, at the time of a qualifying donation.
How Gift Your Gear works
Where can you donate? At all Rohan stores nationwide, visit www.rohan.co.uk/Home/ShopFinder to find your nearest branch.
When can you donate? The next donation period takes place from 1st March – 31 March 2018.
What can you donate? Any usable outdoor clothing, regardless of the brand. Anything from waterproof jackets to walking trousers or fleeces will be accepted.
Can gear be donated without making a purchase? Yes, all donations are appreciated. Rohan will be offering a 15% discount off any full price purchase made in store at the same time as a qualifying Gift Your Gear donation. Please note the discount is per transaction and not based on the number of items donated.
What happens to the donated gear? All outdoor clothing and equipment donated to Gift Your Gear that is reusable and fit for purpose is offered to an approved Gift Your Gear community organisation, youth group or charity working with young people in the outdoors. You can rest assured the donations will be reused for their original purpose and not traded or sent to a landfill.
Gift Your Gear makes a difference
To date, Gift Your Gear has donated over 90,000 items, supporting over 1,000 community organisations, youth groups and charities working with young and disadvantaged people in the outdoors.
CAPTAINS ARRIVE IN THE CITY OF KINGS FOR THE King Power Wheelchair Rugby Quad Nations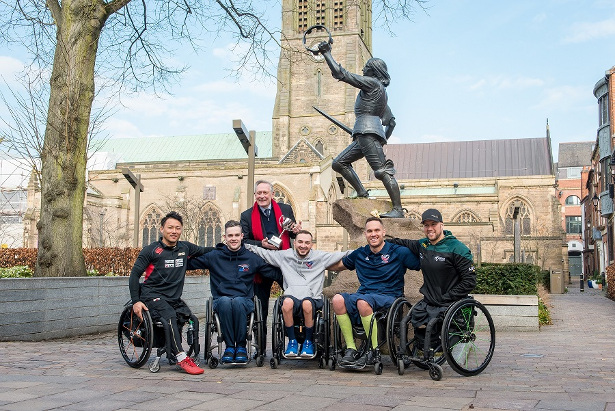 Left to Right: Yukinobu Ike for Japan, Chris Ryan for Great Britain, Leicester City Mayor Peter Soulsby, Chad Cohen and Joe Delagrave for the USA and Riley Batt for Australia,
Photo Credit: Stuart Hollis of Osborne Hollis www.osbornehollis.co.uk
International athletes from across the globe have arrived for this weekend's King Power Wheelchair Rugby Quad Nations tournament taking place this weekend at Leicester Arena.
The event brings together Paralympic Gold, Silver and Bronze winning medallists from Australia, Japan, the USA and Great Britain for a sporting event filled with thrills, spills, endless energy and extreme action.
The spring sun shone on the iconic Richard III statue as Leicester City Mayor Peter Soulsby welcomed captain's from each competing country; Chris Ryan for Great Britain, Ryley Batt for Australia, Yukinobu Ike for Japan and Chad Cohen and Joe Delagrave for the USA.
Taking place from 9th – 11th March 2018 at the Leicester Arena, the King Power Quad Nations is an international tournament that will feature the world's best players from the four top nations. As reigning European Champions, Great Britain will be looking to capitalise on home court advantage as they take on the World's very best – and they need your support.
One of the only full-contact disability sports, Wheelchair Rugby (originally called Murderball) is played by two teams of four who aim to score by carrying the ball across the opposing team's try line. Wheelchair Rugby was first recognised as a full medal sport at the 2000 Paralympic Games in Sydney, Australia and has since been an integral part of the Paralympic and Invictus Games.
David Pond, Chief Executive of Great Britain Wheelchair Rugby, added: 'GBWR is really excited that we can stage this tournament in Leicester. It's critical that we play the top teams in the world if we are to be medal contenders at the World Championships in the summer. Leicester has been an important training venue for us and with Leicester Tigers Wheelchair Rugby in the city we are hoping for lots of support for GB.'
The Wheelchair Rugby Quad Nations tournament will take place 9th – 11th March 2018 at the Leicester Arena with daytime and evening sessions over 3 days.
Tickets start at just £5 with special offers available for groups and families. Tickets are available from http://www.wrquadnations.com along with a full match schedule.
Keep up to date on social media @wrquadnations and facebook.com/wrquadnations
Belfast to host world's top travel influencers at global summit

Belfast will be in the social media spotlight later this year as more than 50 of the world's top travel influencers and tourism industry leaders gather in the city for a two-day summit focused on travel marketing.
Following the award-winning success of the 2016 conference held in Inverness, the Social Travel Summit will return to the UK in September. Britain's national tourism organisation VisitBritain is sponsoring the summit, to promote the UK internationally, along with support from Tourism Northern Ireland (NI).
Now in its fifth year, the Social Travel Summit is one of the leading global conferences for professional travel influencers. Organised by travel influencer network iambassador, the summit gives world-class travel influencers and tourism industry leaders the opportunity to brainstorm innovative approaches to digital marketing, as well to learn about the latest trends and insights in digital marketing and its influence on travel.
The two-day conference includes keynotes by industry experts, panel and roundtable discussions, and ample networking opportunities.
Emma Mead, Head of Global PR at VisitBritain/VisitEngland, said:
"We know the powerful role that social media plays in promoting the UK to overseas visitors so we're thrilled to be working in partnership with iambassador again to build on the success of the 2016 conference.
"We are looking forward to shining the spotlight on the UK's vibrant cities, breath-taking countryside, innovative food and drink scene and rich cultural heritage, to inspire influencers to share their stories globally and get more overseas visitors booking a trip to the UK."
VisitBritain hosted the event in 2016, which saw more than 110 delegates from 25 countries attend the global summit in Inverness, Scotland. The summit and post-conference trips across Britain resulted in more than 400 images, 135 blog posts and more than 3,500 social posts being shared online, reaching millions worldwide.
As part of the summit, the leading travel influencers will undertake trips across the UK to showcase the variety of experiences on offer. Individual itineraries will be planned with destination partners to promote the UK to international visitors – with trips themed around the passions that motivate travel. The tours will shine the spotlight on unexpected experiences and less-explored destinations, alongside globally renowned and iconic landmarks and attractions – aligning with VisitBritain's new global campaign, I Travel For.
iambassador Chief Executive Keith Jenkins said:
"We're very excited to bring the Social Travel Summit back to the UK in 2018, this time to Belfast! We're looking to build on the award-winning success of #STSInverness 2016 by working together with our partners VisitBritain and Tourism NI to raise the bar yet again.
"With many innovative marketing concepts borne out of the thought leadership sessions and networking opportunities, the summit has greatly raised the level of understanding of digital marketing in travel – since the conference began in 2014."
Welcoming the announcement that the Social Travel Summit will be held in Belfast in September, Chief Executive of Tourism NI John McGrillen, commented:
"Social and digital media play an integral role in the international marketing of Northern Ireland's thriving tourism industry. Securing the hosting rights of the Social Travel Summit presents a unique opportunity to tap into the significant influence of the world's leading travel bloggers. The high level discussions about the future of online travel marketing will provide invaluable insight for the local industry as we aim to attract more out-of-state visitors to Northern Ireland than ever before."
Social media is at the heart of VisitBritain's global marketing campaign 'I Travel For…' based on its global research into motivations, passions and inspiration for travel including adventure, fun, relaxation, discovery, culture, food and drink and the unexpected. Research by VisitBritain shows the influence social media has in positioning the UK as a destination of choice for international visitors, offering unparalleled opportunities to engage directly with potential visitors in a timely way, with the right messages, demonstrating an understanding of their world and motivations for travel.
UK travel and tourism businesses including tour operators, destination management organisations and digital marketers or travel industry representatives interested in attending the Social Travel Summit, which takes place from Tuesday 25 to Wednesday 26 September in Belfast, can find out more at https://thesocialtravelsummit.com.
Tourism is worth £127 billion to the UK economy, creating jobs and boosting economic growth across its nations and regions.
Notes to editors:
VisitBritain
Overseas visits to the UK are forecast to break through the 40 million mark for the first time in 2018, reaching 41.7 million, up 4.4% on 2017. Spending by overseas visitors to the UK is forecast to reach £26.9 billion in 2018, up 6.8%.
iambassador
iambassador is an online digital marketing consultancy and the world's leading network of travel influencers. Established in 2011, iambassador creates, plans and executes successful online marketing campaigns which harness the reach and influence of several thousand of the most popular professional bloggers, photographers, videographers and social media personalities in the global travel industry.
Renowned for conceptualising ground-breaking collaborations with DMOs and travel brands alike, iambassador's marketing campaigns are multi-award winning, including success at the World Travel Awards. Working with DMOs, travel brands and international organisations, iambassador designs bespoke campaigns and manages the process from conceptualisation and influencer selection through to monitoring and reporting. Additionally, iambassador provides digital marketing consultancy in the form of workshops and seminars. Furthermore, through its annual Social Travel Summit conference and partnerships with global and regional travel trade shows, iambassador keeps the travel industry up-to-date with trends in influencer marketing.
#STSInverness won in the "Global Partnerships" category at the PR Week Awards 2017.
Tourism Northern Ireland
Tourism Northern Ireland (Tourism NI) is responsible for the development of tourism and the marketing of Northern Ireland as a tourist destination to domestic tourists, from within Northern Ireland, and to visitors from the Republic of Ireland. A non-departmental public body of the Department for the Economy Tourism NI works closely with other tourism bodies to help develop the visitor economy and to market Northern Ireland to incoming visitors.
World Class Award Win for The Hawkshead Relish Company
The Hawkshead Relish Company has been announced as a winner in the 2018 World Food Innovation Awards.

Their Black Garlic Ketchup has been awarded the Best Condiment/ Marinade category.
The judging panel considered 220 entries from over 29 countries in 20 categories, spanning innovation in both product innovation and branding.
Black Garlic Ketchup has been a huge hit since it was launched back in April 2017, already having won a Great Taste Award, Condiment of the Year with the Great British Food Magazine and reached the final of the Grocer New Product of the Year Awards. The Company devised the product which uses whole Garlic Bulbs which have been cooked slowly for up to 50 days until they are black, rich and sweet, to create a ketchup that can be used both as a condiment and as an ingredient.
Mark Whitehead MBE, MD who devised the recipe said "It's amazing how well this has been received as it's a completely new product for the UK. We are delighted that chefs and cooks around the country have taken such a great interest in it and now to be recognised on a World level is a great honour and very exciting for us"
Now being stocked by stores throughout the UK at Booths stores around the North West, and online both via the Hawkshead Relish website and on Amazon.
DXsn1OkW4AAHYXz IMG_5920
For nationwide stockists & further information on this & the full range contact pr@hawksheadrelish.com or visit www.hawksheadrelish.com
Hawkshead Relish Company Ltd
Manufacturers of Award Winning Relishes, Pickles and Preserves, handmade in the English Lake District,
Winners of over 58 Great Taste Awards
FBU Small Family Business of the Year 2017
Great British Food Award Winner 2017
Finalist – The Grocer New Product of the Year Awards 2017
Runners-up – NatWest Great British Entrepreneur of the Year Awards (Family Business Category) 2017
 Corporate Executive Reinvents Herself as Entrepreneur in Lightbulb Moment bulbnest.com
"Lets Get Organised in 2018, I think we all deserve it" InTouch Rugby Organisation Editor.
"Which includes little cubbyholes!"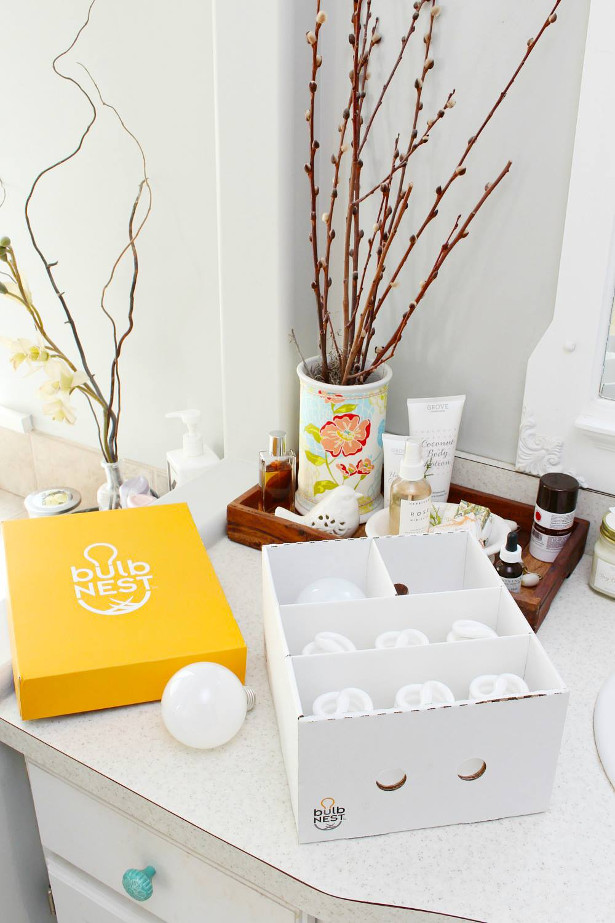 FACEBOOK | TWITTER | INSTAGRAM
Denver, CO (March 1, 2018)— After three decades of international and domestic business experience, it took an accident for financial expert Wendy Lemke to find her passion as an inventor and entrepreneur. Lemke was recovering from multiple surgeries and using a knee scooter when she reached for a light bulb on a shelf. It slipped and broke, leaving her surrounded by glass shards, and out a $20 bulb. "They say you've got to think outside the box," says Lemke. "I decided to reinvent one instead."
With that, the bulbNEST® was born.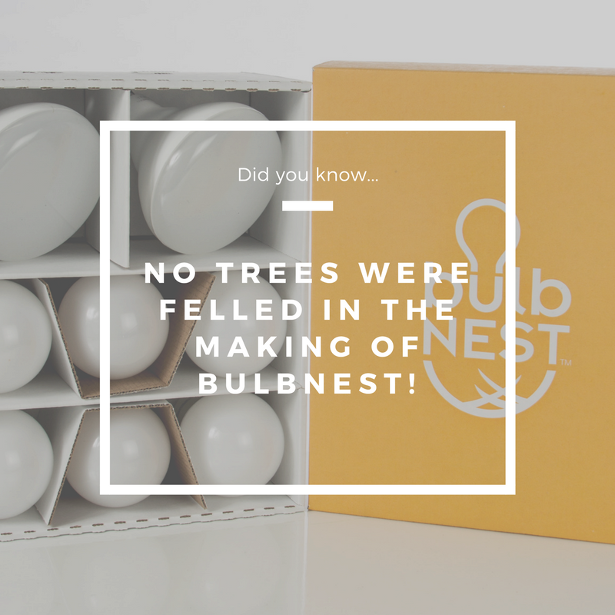 The bulbNEST® makes changing a light bulb as easy as it's supposed to be. Its design accounts for all the little aggravations that make replacing bulbs a chore. The bulbNEST®'s patentpending design 'nests' each bulb securely, while its bright yellow lid and holes on the side make it easy to spot and grab from cluttered closets and high shelves.
While Lemke had run accounting and finance teams with organizations from small pre-IPO startups to Fortune 100 companies, she had never started a business herself, so she began by developing strategic partnerships with local businesses. She spent months working with the Denver-based 3D Printing Store to develop drawings and create the unique box design. Lemke also hand picked graphic designer Jen Honegger to develop the brand showcasing the concept of how a bulb 'nests' into place.
"I took everything I learned from helping other companies grow and applied it to my own business plan. I knew that it was more important to do things right than it was to do things quickly." She did the long, but slow work of filing for trademarks and patents, and finding quality strategic partners to rely on. It was nearly a year before she was ready to begin manufacturing. Even then, she took her time to make sure she was building the right product. "I think my history and experience gives me a big-picture perspective that many entrepreneurs don't have. I have seen first-hand some of the pitfalls that businesses run into," Lemke says.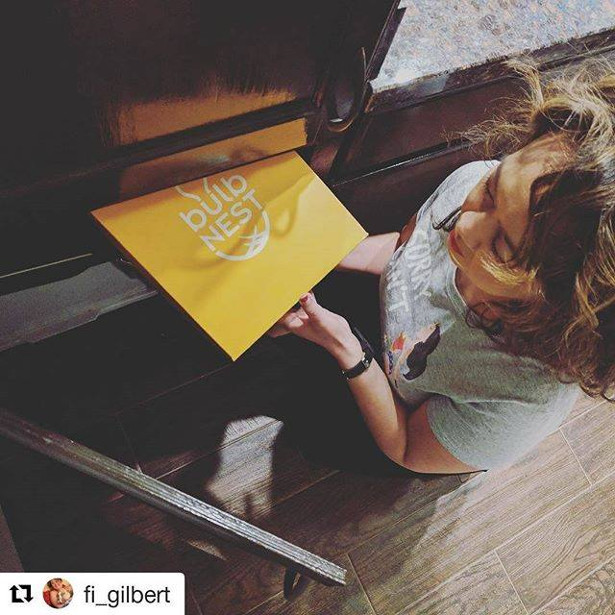 Even the name, Lynwood Creations, the parent company for the bulbNEST® and future products was meticulously created. The name is a legacy from her father's custom home building company. "My father had high standards for everything from education to work, and used to tell me that even if it was selling pencils on the side of the road, I better be doing my best," said Lemke. "Well it's not quite pencils, but if I'm going to create and sell something, it's going to live up to the standards I grew up with." For Lemke that means a sustainable product, and one that is Made in America. That's the baseline for the bulbNEST® and all future creations for Lemke.
Planning and hard work paid off for Lemke as she launched her first commercial product in early 2017 on walmart.com, and her own web site bulbNEST.com. She is in development for a DIY version to launch this spring to be sold in brick and mortar locations, and in negotiations with several additional home improvement stores to take her creation to the next level.
This is only the beginning of Lemke's new beginnings, however. She's taking everything she learned as an entrepreneur and applying it to new inventions and ideas as this inventor keeps reinventing herself
About bulbNEST® (www.bulbNEST.com ) The bulbNEST® is the inspiration of Denver business owner, Wendy Lemke who was dedicated to inventing a practical product that upheld her high standard of quality. She is the owner of Lynwood Creations, the parent company of bulbNEST®, and has more than 30 years of domestic and international business experience. bulbNEST® is a registered trademark and a patent-pending invention.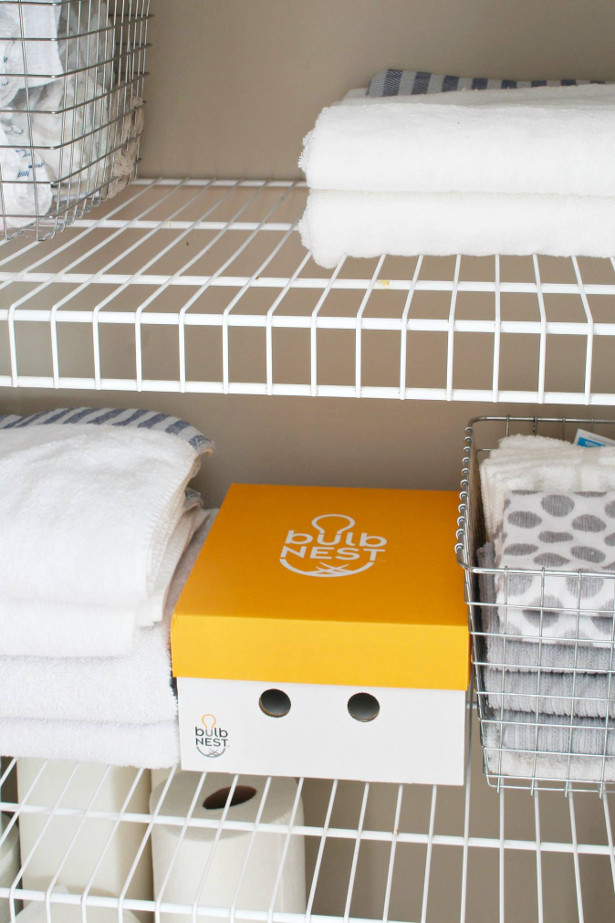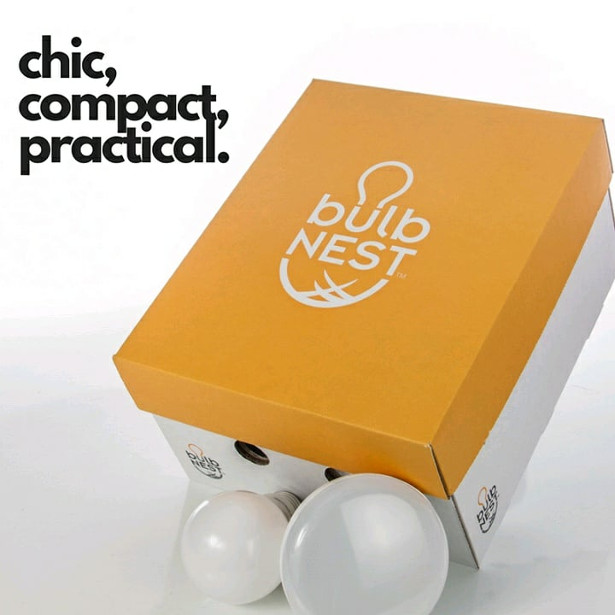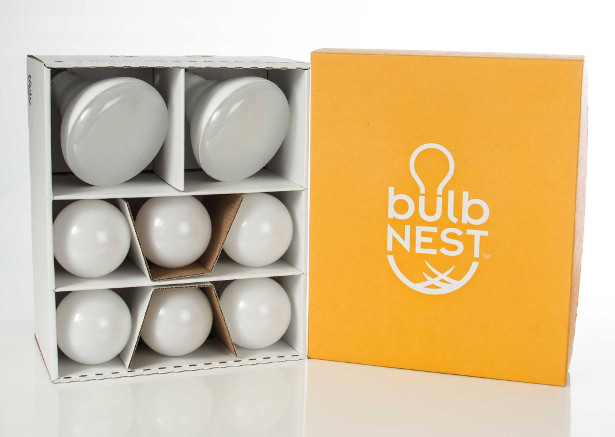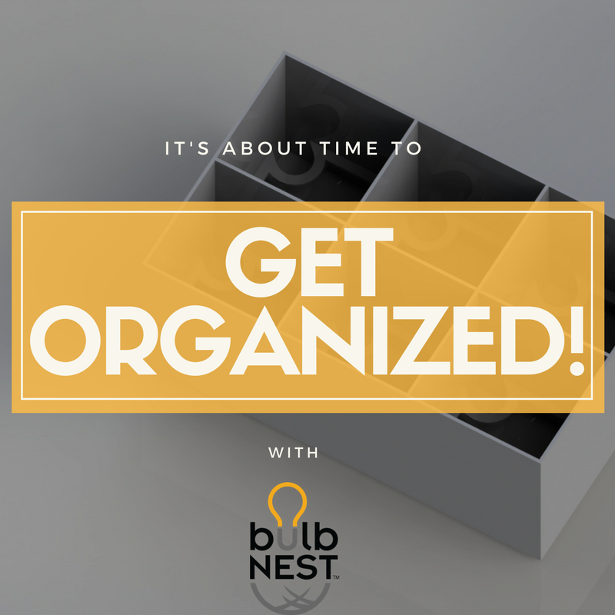 MARCH BEAUTY PICKS
Know cosmetics No Bleeding Lips, £12.50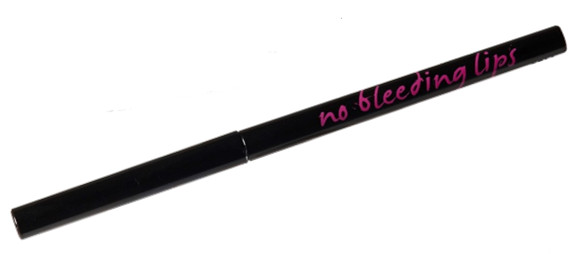 Invisible vegan lip liner
A Sephora bestseller
Helps to stop lipstick from feathering, smudging and bleeding
Sells 1 every 2 mins.
Hairburst Chewable Hair Vitamins, £19.99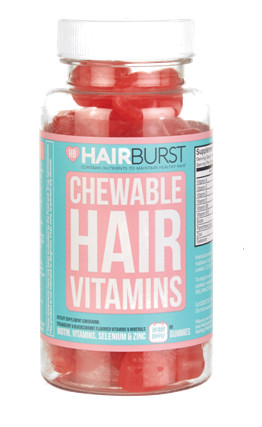 Heart shaped gummy vitamins
Reduces hair breakage
increases hair strength and elasticity
Design Mr Hair Puff. ME £9.95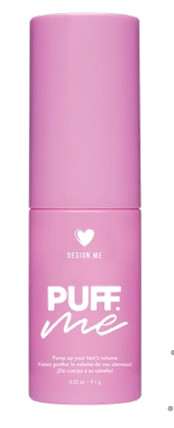 FIST EVER super Volumising powder spray in a pump
Gives hair instant volume and bounce
Cruelty-free, sulphate, paraben and gluten free
Twist & Spritz Brudshed Metal, £12

Mini fragrance atomizer
Holds up to 8ml of fragrance ( equivalent to 100 sprays)
Great for transporting your favourite scent anywhere, anytime
Misguided Babe Power Atomizer Set £15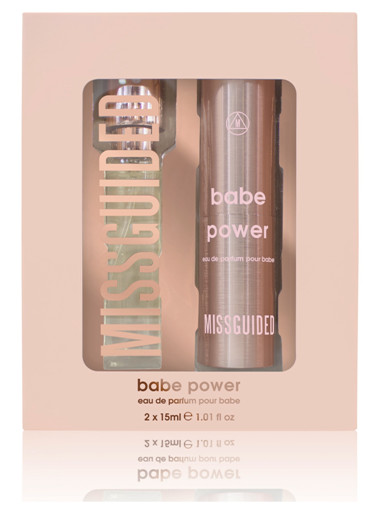 Mini version of the bestseller fragrance
Perfect for travelling
Notes: Grapefruit, Sour cherry, orange blossom, amber crystals, candyfloss and more.
JBL Boombox—it's the perfect addition to any outdoor party.
Not only is it super stylish and fun to carry around, but it's got powerful sound quality that'll energize you through an outdoor workout or just keep the party going around the pool.
'GLOATING' IS THE NEW GLAMPING
Boat stays with bedsonboard.com provide unique experiences made for social media sharing.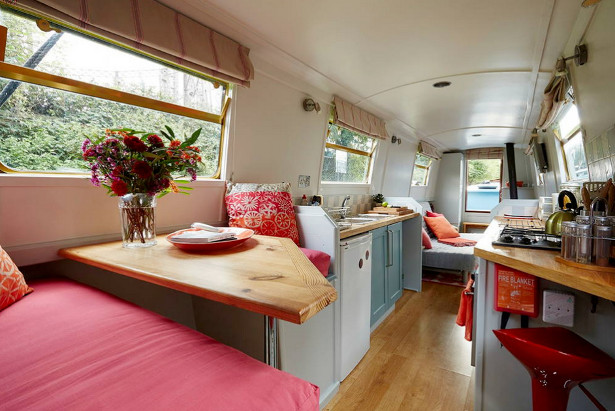 Bragging Brits looking for unique holiday experiences to share on social media are turning to 'gloating' – luxury breaks on boats.
People can now book romantic or family-friendly stays on boats thanks to bedsonboard.com – the boat accommodation platform that works just like Airbnb.
"Gloating is the new glamping," says bedsonboard.com co-founder Tim Ludlow.
"Couples can enjoy a romantic stay with waterside views, wood-burning stoves, and a truly unique experience on our boats, making them ideal for special occasions.
"Families also love our boat stays as they are an adventure. They often work out cheaper than a hotel, and families get to stay together but have their own private cabins and social living space – with all the mod cons they would expect from an apartment.
"People are looking for something different and want to share great experiences on social media rather than booking boring hotel rooms."
Since launching in 2015, Beds on Board has grown to more than 30,000 members, with boats available to rent in more than 70 countries – from traditional narrow boats to luxury yachts.
Six Reasons To Gloat with bedsonboard.com
Guaranteed great water views.
You can often rent an entire boat for less than a standard hotel room.
Boats with separate cabins are great for families and groups.
From city centre to middle of nowhere – the choice is yours.
Be the envy of your Instagram and Facebook friends.
Everything from traditional canal boats to stylish luxury yachts.
HAPPY #WOMENSDAY!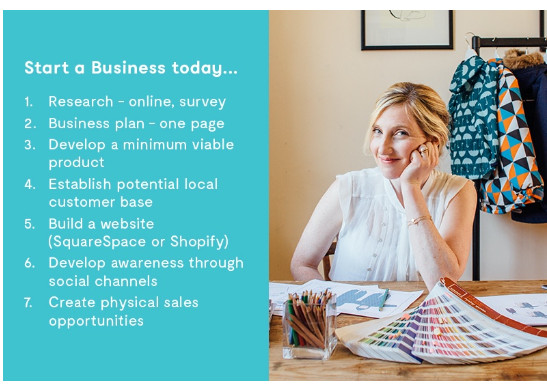 Chief Mudder, Natasha Ascott of Muddy Puddles shares her thoughts on how to inspire female entrepreneurs of the next generation.
If you would like to read more from Natasha or learn more about how she developed her business then check out her blog:
https://www.muddypuddles.com/blog/5-ways-to-inspire-female-entrepreneurs/
www.muddypuddles.com
Whether you're mourning the end of snowy fun, or celebrating the start of Spring, the new stationery collection from Flying Tiger will brighten your mood (and your desk).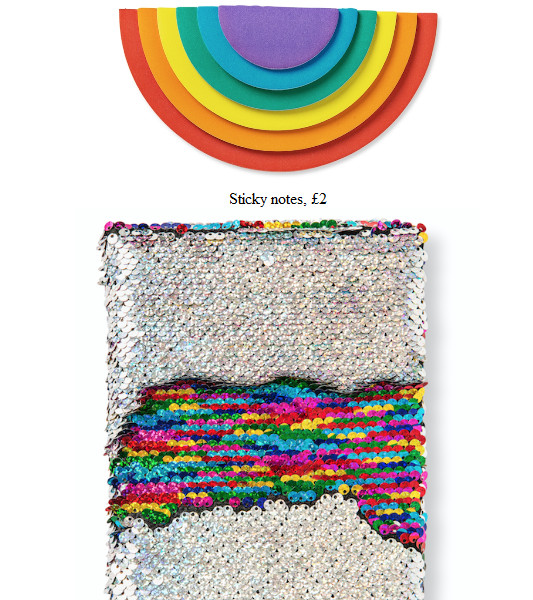 Sticky notes, £2
Sequinned notepad, £4
Eraser, £1
Tape dispenser, £2
Notebooks, £3 each
Coin purse, £3 each
Hardback notebooks, £2 each
All from Flying Tiger store nationwide from April 2018.
Find your nearest store at uk.flyingtiger.com
IT ALL STARTS WITH BABY POWER
This season, the new collection from BabyBjörn is all about Baby Power, a seriously playful range of the bestselling Baby Carrier One and Bouncer Bliss, in eye-catching colours and prints.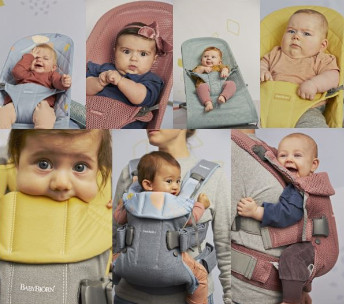 The journey of parenthood is one of emotion and the new Baby Power collection embodies the humour which goes alongside the rollercoaster. With these dynamic colours and whimsical prints BabyBjörn is encouraging all parents to laugh along with the ups and downs whilst keeping their baby where they are happiest.
BabyBjörn Designer, Karin, talks about her inspiration for the range:
We are inspired by babies and we always focus on babies needs. They are cute, tiny and soft but they rule your life 24/7! This collection together with all the babies in this campaign communicate how it is being a parent, and a baby. We call it real Baby Power!
Eye-catching colors and prints
BabyBjörn's aim has always been to design products to make parent's everyday lives easier and more fun. With the new Baby Power Collection, BabyBjörn is putting your baby in the driving seat, with eye-catching, happy, friendly colours and prints.
Bouncer Bliss
Vintage rose, Mesh
Frost green, Mesh
Yellow, Cotton
Confetti/Blue, Cotton
Baby Carrier One
Grey/Yellow, Cotton
Dove Blue/Confetti, Cotton
Baby Carrier One Air
Vintage rose, Mesh
About Bouncer Bliss
The BabyBjörn Bouncer Bliss is a newer version of the first BabyBjörn product launched in 1961. The design has been updated and life for new parents, in many ways, is different now. The Bouncer Bliss is what the Baby Power collection is all about, it helps parents in the same way it always has, by being purely powered by baby power, no batteries or chords needed.
About Baby Carrier One
The new BabyBjörn Baby Carrier One, and BabyBjörn Baby Carrier One Air; are designed with the help of 100 real families, along with medical experts and babywearing practitioners. Every feature has been analysed and created for the ultimate comfort and support for both parent and baby, including a softer, new flexible shape and an ergonomic seating position, approved as hip-healthy from the International Hip-Dysplasia institute.
Perfect carrying ergonomics for hours of happy babywearing, supporting your growing baby's neck, hips and spine perfectly, while you have your hands free. From birth to three years old, with 4 different carrying positions.
Baby Carrier One, RRP: £140
Baby Carrier One Air, RRP: £160
Bouncer Bliss, RRP: £147
Would you go on a free holiday with a stranger? To an unknown destination? You have 3 minutes to decide!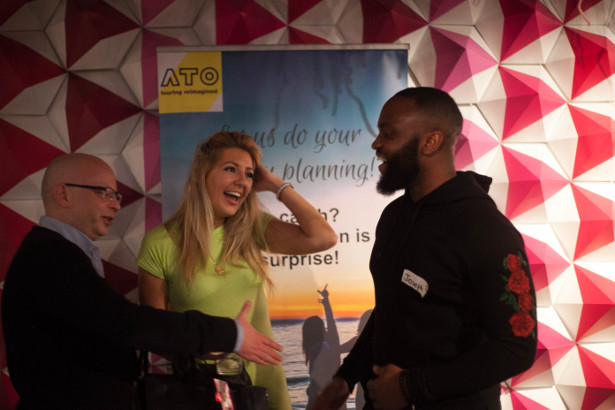 On 7th March 2018, London's creative dating app CLiKD launched brand new bi- monthly 'Ultra' Speed dating event Date Escapes; where prospective couples were given just 3 minutes and 3 questions to decide if they would go on holiday together in whirlwind session which saw 8 winners who matched, agreeing to go on a mystery trip abroad to an unknown destination….
Who knows, they might just fall in love!
On the 7th March in East London, award-winning creative dating app CLiKD invited 32 single participants to attend the launch of their bi-monthly Date Escapes event in the hopes of helping them find their perfect partner, putting their app's through its pace in the process.
Replicating the matching process of the app, guests created their own mini picture quiz of 3 screening questions. Potential suites then had just 3 minutes to talk to each of their potential matches, before deciding if they would go on holiday with them… to an unknown destination!
CLiKD is a fun, personality based dating app that allows users to connect over shared passions and interests with it's innovative photo-based quizzes. It is fast becoming THE app of choice for people looking to find a partner who really 'gets' what they are about, rather than shallow clicks based on pictures alone. The app encourages users to get creative and unleash their authentic, weird and wonderful personalities when submitting their dating quizzes. Attracting fun loving Londoner's, picture questions range from ' On holiday; do you plan or go with the flow' to ' Corbyn or May' to ' Gryffindor or Slithering'! Already responsible for long term love stories, users say it is by far the best app' for matching people with a shared sense of humour!
The final twist is that the destinations will be kept secret until 24 hours before they leave – with holidays across European being provided by their partner for the event ATO-Tours who intend on putting the excitement back into traveling by selling holiday's where the customers don't find out their destination till the very last minute. The holidays are aimed at adventurous, spontaneous and creative people – much like the users of CLiKD.
QUOTE FROM Madeleine Mason Roantree, Dating & relationship psychologist, Director of PassionSmiths.com
As a dating tool, CLiKD works because the picture based element connects people at a deeper level. There is something more emotive and intuitive than text based communication. Date Escapes is a fantastic idea and really encapsulates the fun side of CLiKD! Most people feel better when they spend time with others, and trying something novel such as speed dating will excite the senses, and can increase the feel-good hormone dopamine. Studies have also shown you are more likely to meet a partner at a speed dating event than hanging around cafe!
QUOTE FROM Michael Blakeley CEO of CLiKD
"We pride ourselves on our creativity and fun and we wanted to do something which would challenge the public to see how adventurous people really are! But we have really been blown away by the response. It was a great night, and we saw that our personality test actually worked really well when compared with discussions in real life. Now I can't wait to see what happens next!"