Festive flavours with new Advent Calendar from Bonne Maman www.bonnemaman.co.uk
Festive flavours with new Advent Calendar from Bonne Maman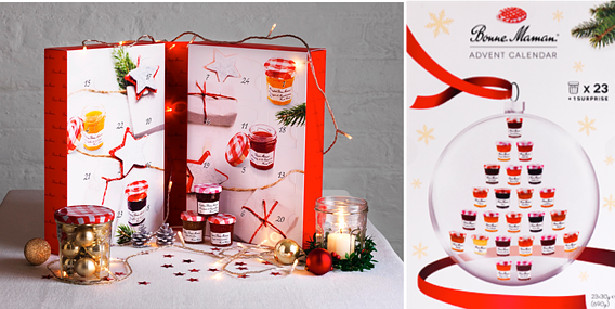 Fill the festive season with a little sweetness by indulging in the brand new Christmas Advent Calendar from French conserve specialist, Bonne Maman. Debuting this year in the UK, it's the perfect way to say Joyeux Noël to loved ones during the holiday season. The calendar contains mini jars of jam and marmalades in delicious exclusive flavours concealed behind 23 doors, plus an extra special surprise on Christmas Eve.
The 30g mini jars include a range of exciting flavours not usually available in the UK, such as Grapefruit and Dragon Fruit Jam, Purple Fig Extra Jam, Raspberry and Lychee Jam, Pear and Mirabelle Plum Jam, Orange and Cinnamon Marmalade, Lemon Marmalade, Raspberry and Redcurrant Jam and many more.
Bonne Maman's advent calendar will be available from Costco from £23 and launches September 5th 2018.