Finally, period protection designed and tested by active women for active women. www.voxapod.com
Pre-order on INIDGOGO NOW AT :- www.indiegogo.com/projects/voxapod-modern-menstrual-cup
INSTAGRAM | FACEBOOK | PINTEREST | TWITTER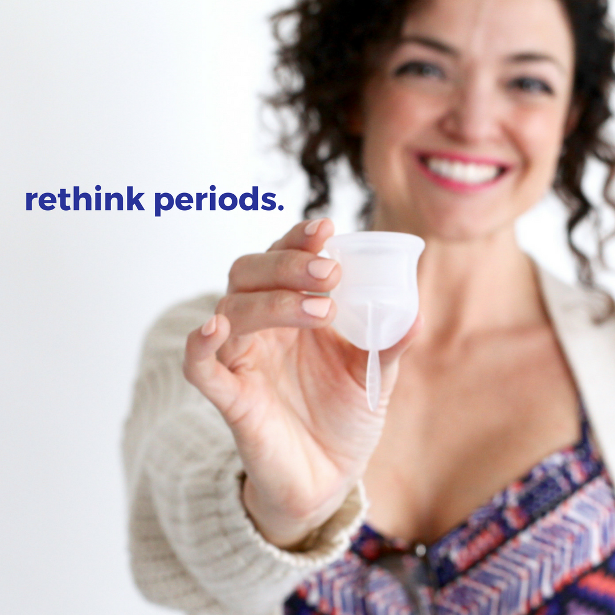 When tampons weren't getting the job done for 35 year-old mom and active woman, Amanda Wilson, she decided to innovate a product that would make managing your period, not only easier and more reliable, but healthier, too. The company spent the last 18 months designing and testing VOXAPOD, a modern menstrual cup, with a large group of diverse women, and specifically measuring their ability to be active when using the product.
VOXAPOD is a patent-pending menstrual cup with an innovative, compact design. It's satiny, soft, flexible and moldable. It folds and inserts like a tampon, but works better and lasts longer, giving you up to 12 hours of leak-free protection. A reinforced center gives you a fool-proof seal with every insertion. No more leaks or ruining your favorite pair of undies. Hourglass-shaped curves of the cup allow it to stay put and contour with the natural movements and shape of your body, so you can perform without second guessing. With a rounded base and flexible stem, there is never any poking. Most women say they can't even feel it!
Most tampons are bleached to make them appear more "clean" and are known to contain toxins that lead to adverse health risks. VOXAPOD cups are toxic free and eliminate this process, meaning no more dryness, stinky odors (yuck), strings, padding or interrupting your natural pH balance. And because VOXAPOD is easily cleaned and reusable, it eliminates trillions of single-use disposable waste, and saves you thousands of dollars!
If that isn't enough to feel good about, VOXAPOD is a benefit company fighting for period care policies that ensure all women have access to safe period care, and to keep girls in school in the developing world after they start their period.