Give the gift of scented love this Valentine's Day with Yardley London Yardley The Collection Available to buy for £25.00 from ​www.boots.com​, ​www.yardleylondon.co.uk​ and ​www.theperfumeshop.com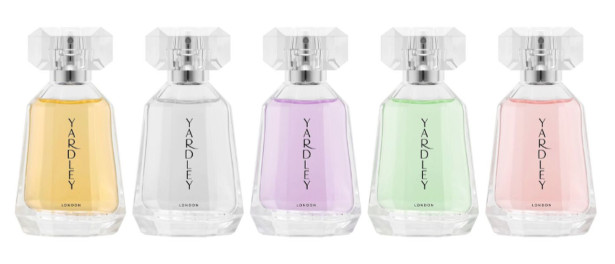 TWITTER | FACEBOOK | INSTAGRAM
Valentine's day is just around the corner, and whether you're looking for the perfect present for a loved one or want to treat yourself, a beautiful fragrance from​YardleyLondonTheCollectionis the perfect way to embrace the ultimate celebration of love.
Inspired by the beauty and allure of glittering gemstones, each scent takes on a varied personality that the Eau de Toilette embodies. With a choice of five beautiful fragrances in​TheCollectionrange, the floral scents and uniquely shaped bottles catch the light and your imagination! All you have to do, is decide which one will you chose?
The Collection: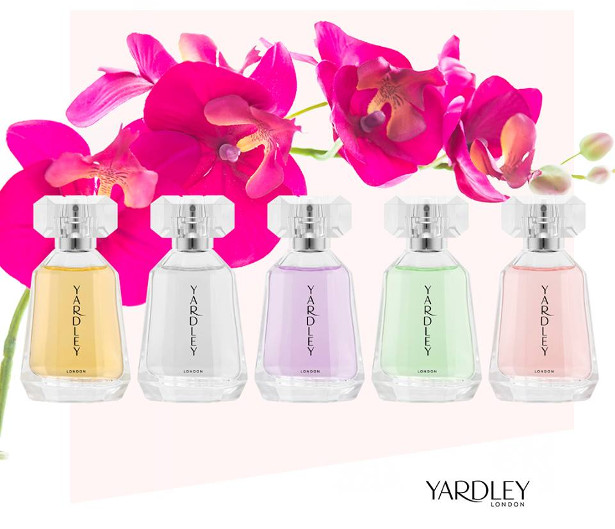 A sophisticated sheer floral fragrance, ​Rosie Ruby encapsulates the sensual beauty of the ruby beginning with fresh, fruity top notes of mandarin, pear, peach and cassis combining a romantic floral heart of peony, rose, orange flower and pink pepper with a sensual woody base.
A fresh and elegant, green floral chypre capturing the stunning beauty of the jade gemstone, ​Flora Jade incorporates fruity, aromatic green top notes of peach, bergamot and galbanum blend with an airy floral bouquet heart of rose, jasmine, ylang-ylang and orris, delicately wrapped up in base notes of patchouli, sandalwood and moss.
An elegant, dewy fresh green floral inspired by the vibrancy of the yellow gemstone,​DaisySapphire​, with a burst of energetic top notes of fresh green leaves and apple and a combination of hyacinth and white rose at its heart, drying down to warm base notes of sandalwood and musk.
A sophisticated, sparkling and uplifting floral bouquet inspired by the astonishing beauty of the diamond with fruity citrus top notes of pear and bergamot, ​PoppyDiamondis enveloped in a sweet, subtle note of honey with an explosive, uplifting and romantic combination at its heart of rose, peony and lily of the valley, with soft, warm base notes of cedar wood, sandalwood and vanilla.
An addictive, intense and feminine floral woody fragrance, ​Lilac Amethyst is inspired by the irresistible beauty of the gemstone, blending pear, lemon and bergamot with basil in the top notes with a sensual heart of fig, peach, black pepper and heliotrope complemented by a warm, woody and spicy amber base.
Available from Boots www.yardleylondon.co.uk @yardleylondonu