We at Beleave Teas would like to help you on your journey in the world of tea.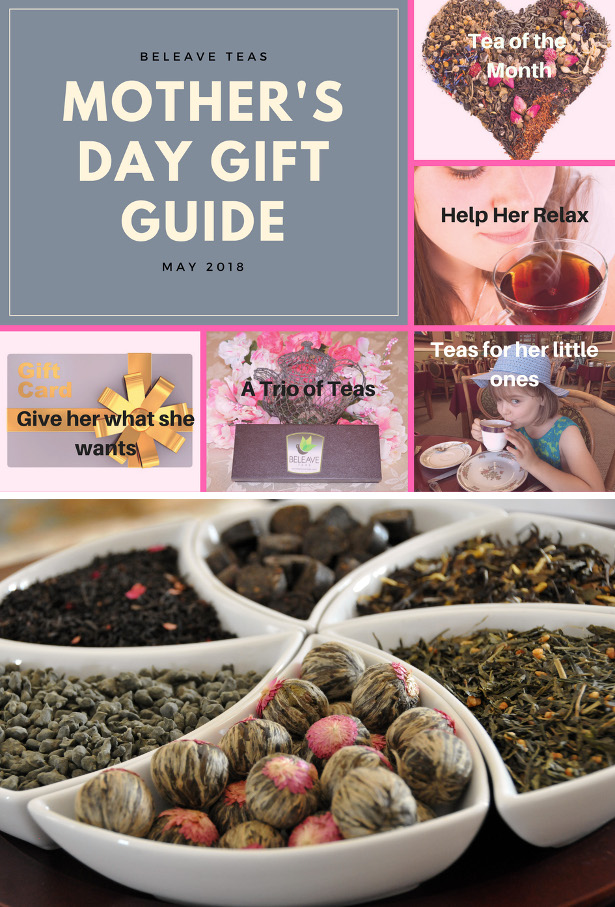 You can experience rare finds, specialty blends and tea classics without leaving your home. Club memberships can be for 6 months or 12 months and include the highest quality and exclusive tea selections from renowned tea growers worldwide.
www.beleaveteas.com/tea-of-the-month-club/
Each month you will receive a hand selected tea blend along with a very detailed description that includes origin, ingredients and precise brewing instructions.
On alternate months you will receive some of our best selling tea accessories so that you will truly have everything you need to make the perfect cup of tea.
Club Members get to choose one of our three unique and exciting programs:
Healthy Living: This program includes teas that will lead you to a healthier lifestyle. Teas and herbals in this program help promote various health attributes such as boosting immunity, improving heart health and reducing inflammation.
Soothing Comfort: This program includes many of our anxiety and stress relief herbal teas. Relax and enjoy.
Popular Classics: This program includes some of the most popular tea blends from around the world. Earl Grey would be proud.
Give the gift of tea year round to yourself or someone you love. You will be glad you did.
Relaxation Tea Kit
www.beleaveteas.com/herbal-loose-leaf-teas-for-anxiety-and-stress-r/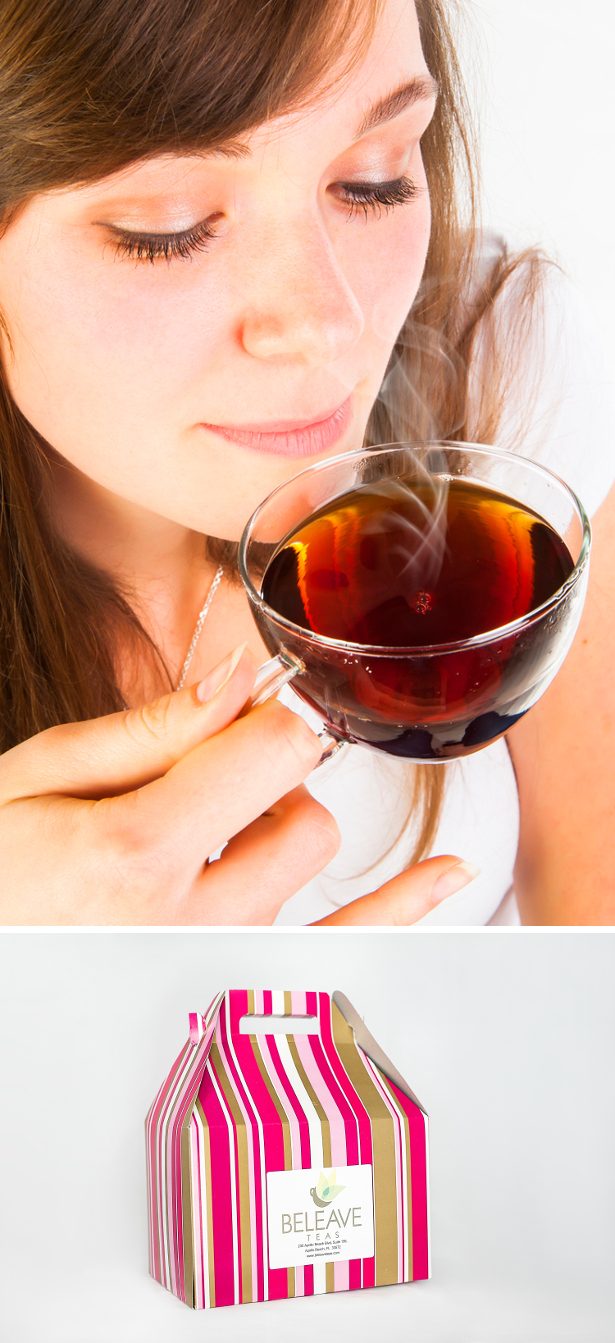 Sit back and enjoy some time to yourself while sipping away your stress and anxiety one delicious cup at a time. Our Relaxation Tea Kit provides everything you need to do just that! Each herbal tisane that is in this kit is naturally without caffeine and therefore can be enjoyed any time of day. These herbals have been specifically chosen for their satisfying flavor and ability to promote relaxation.
All the herbals in this kit are delicious both hot and iced. Therefore, we have included the accessories needed to do both. A cold brew iced tea recipe and agave packets make it easy and allow you to make large or small amounts.
1 Tin Tranquilitea
1 Tin Serenitea
1 Sample Vanilla Dreams
1 Box of #4 T-Sacs
1 Finum Medium Brewing Basket
Cold Brew Iced Tea Recipe
Sample Agave Nectar Packets
This Mother's Day give your mom the well deserved gift of rest and relaxation. Let Beleave Teas help.
Here are 3 reasons why you can feel good about giving Herbal Teas to your children.
www.beleaveteas.com/childrens-herbal-teas/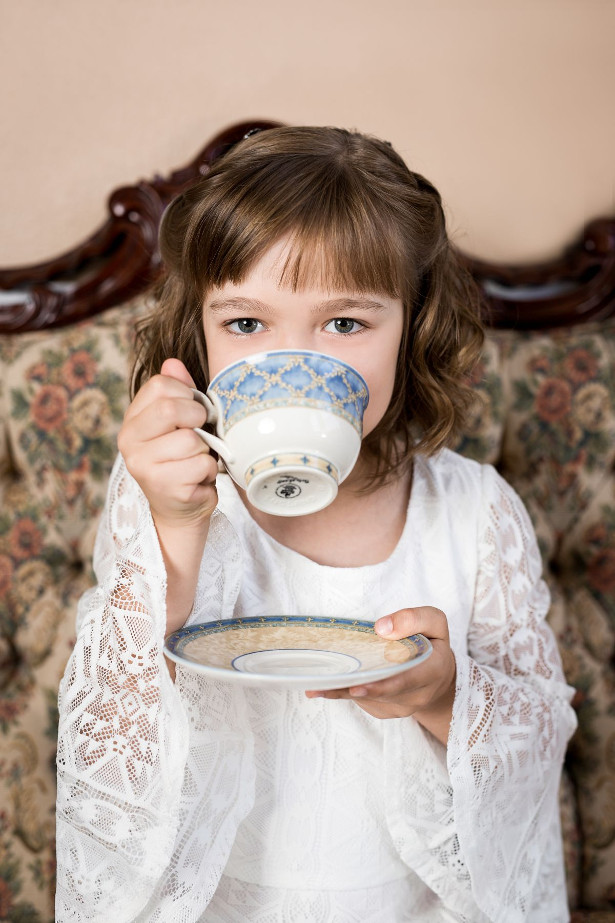 1.They are naturally caffeine free: The great majority of Herbal Teas in the world are naturally caffeine free. There are a few like Yerba Mate that do contain caffeine, but they are in the minority.
2.They are naturally sugar free: Many Herbal Teas such as Rooibos have a natural sweetness that kids will love. Some are blended with fruits that contain fructose but the amounts are dramatically less than other children's beverages. The best part is that you are in control.
3.They can be served warm or cold: Herbal Teas make a delicious warm drink for your little ones but they are also wonderful iced. Can you say that about any of the other beverages marketed to kids?
Important Note: You are NOT going to get the same health benefits and flavor from store bought Teabags. Your'e just not. The Tea "dust" that is swept off of the floor and put into Tea Bags and then left on the shelf for months is not even close to a substitute for Loose Leaf Herbal Teas.
If you love having tea parties with your little ones, these carefully blended children's herbals are the perfect choice. Start a tradition that will last a lifetime.
Our Tea Trio is the perfect gift for you or someone you love.
www.beleaveteas.com/tea-trio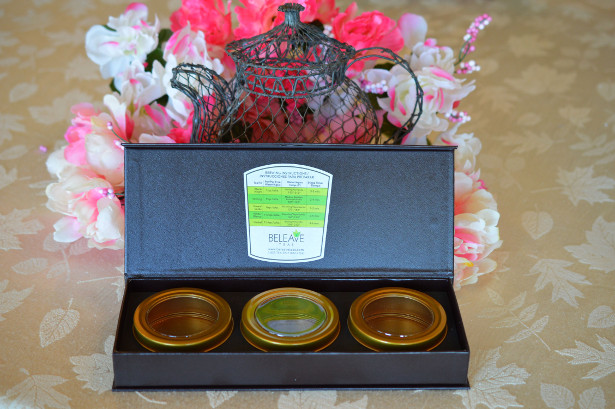 Our sleek decorative box contains not one, not two, but THREE delicious teas of your choice. Each individual tin contains enough tea to easily make 5-10 cups of tea depending upon the density of the leaves. This beautifully designed tea box is a wonderful introduction to the teas or herbals that you have been dying to try.
You will get to choose from some of our bestselling teas and herbals. You can decide to go with a green tea theme, a black tea theme or choose three completely different types tea for your trio box.
All our teas and herbals are carefully blended for superior flavor and aroma. Since all our teas are blended from full leaves, you can also expect to receive all the many health benefits that are associated with each one.
This year give Mom the gift that keeps on giving. Let Beleave Teas help.
Beleave Teas Gift Certificates
https://beleaveteas.com/giftcertificates.php
We are here to make your life simpler if and only if you are:
A person that wants to give Tea a try but doesn't know where to begin.
A person that loves Tea and wants a great place to get if from.
A person trying to make the change from coffee to Tea because you have been hearing all the good stuff about Tea in the news.
A person that wants to add Tea to their life for a healthier lifestyle because let's face it, Tea is jampacked with healthy stuff.
We at Beleave Teas are extremely passionate about making Tea easy and fun for you. We Beleave you should be drinking a Tea that you love every day.
If you are already a tea drinker yourself and want to give someone you love the perfect gift, shop our handy dandy gift certificates. They come in increments of $20, $40 and $60.
About The Nourish Journal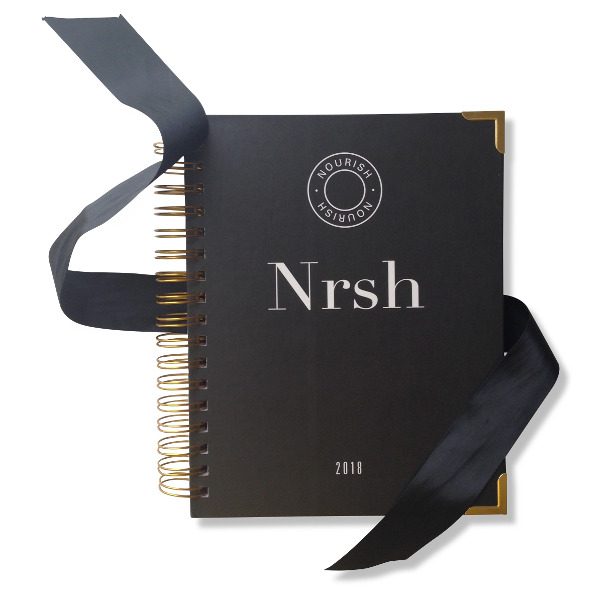 The Nourish Journal is a transformational lifestyle tool designed for active women who want to get it all done with grace, sophistication, and less stress. The planner features over 35 productivity, project planning, goal setting, and wellness exercises to help you get focused on what's important, reduce overwhelm, and make daily progress on your big goals (e.g., improving your exercise time, upgrading your diet, or finally getting started on your passion project). It's a must have planner for the on-the-go woman that's equal parts to-do list, daily organizer, life coach, and roadmap for the healthy, fulfilling life you deserve.
Key Features:
• Fitness, nutrition, medication, stress, happiness, sleep habit, finances, auto, and time management trackers
• Plant based meal planning, weekly mental and spiritual wellness exercises, and visualization and strategic goal mapping system
• Fillable monthly and weekly view calendars with focus prompts and project planning space
• Weekly and monthly reflection exercises
• Blank inspiration pages for freestyle notetaking
• Side pocket for holding onto important belongings
• Portable 7 x 9 inches – 200 pages, 100 gsm offset paper – Matte, hardcover in 157 gsm
HyperGo Fitness Wipes are perfect for the busy mom who wants to make time to squeeze in a workout and get clean from head to toe in 60 seconds or less. Each wipe is 12″ x 12″, so you get "A Square Foot of Clean" with each wipe.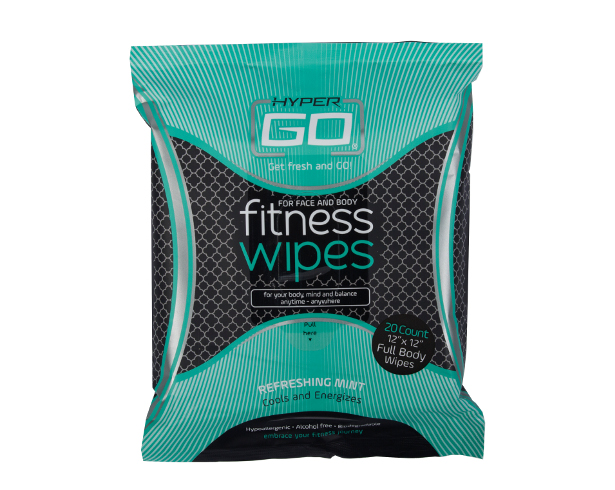 The wipes are biodegradable and come in recyclable packaging. Each wipe is infused with our EcoNourish™ Blend of all natural ingredients that effectively cleanses and leaves your skin feeling clean and moisturized.
www.hypergo.com
Give the mother in your life a gift that she can wear continuously throughout the year.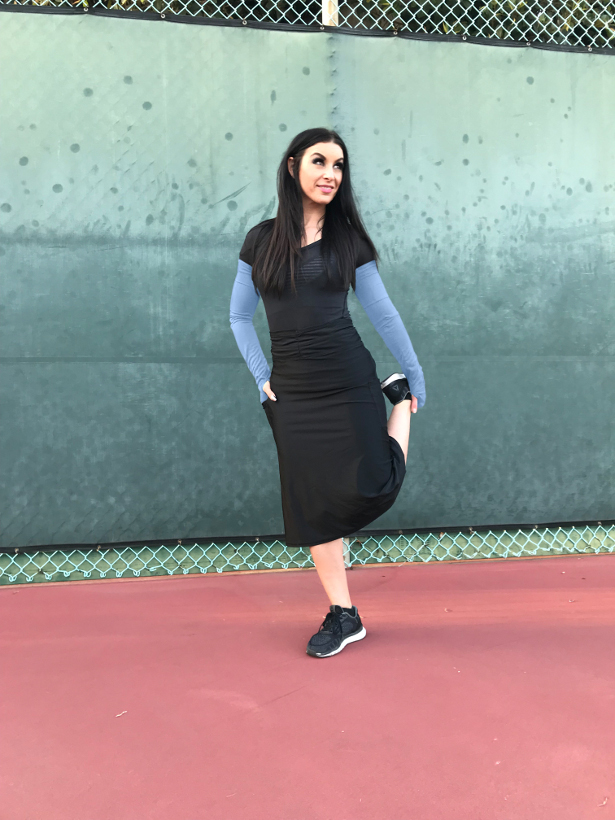 Modefywear has a wonderful selection of colorful palm-to-shoulders arm sleeves, a full 26 inches, that are perfect for any occasion, especially during and after work outs. The luxuriously soft arm sleeves have thumb holes for extra comfort, are made of performance fabric that breathes, is quick drying, and repels odors. One size fits most. When not on the field playing, she can wear them to ward off the sun whilst in short sleeves as they have a layer of UV protection. They are also super convenient for days when the air conditioner is on too high and wants to cover her arms. Check out our apparel at modefywear.com.
There are various relations that experience the test of time and despite that they stand united and arise triumphant by overcoming obstacles.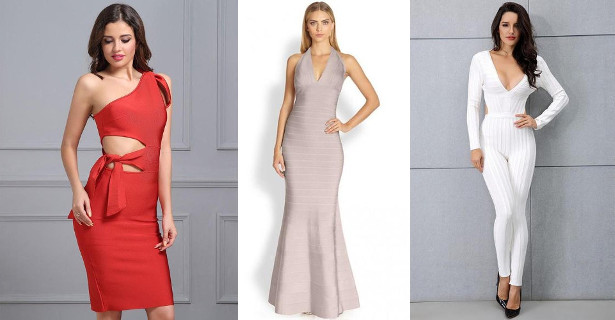 Among such relations, the bond between a mother and her child is beyond priceless as it is constantly being flourished by the never-ending kindness and love given by our mothers. There exists no relation in the whole world that compares to the special connection we share with our mothers.
Mothers are the persistent source of comfort and love that we receive throughout our lives. Mothers are the epitome of Guardian Angels, due to their profound power to conquer all matters and obstacles that stands in her, her child's and her family's way. We, for one, cannot disavow the importance of our mother's nurturing qualities from our lives. She is the one who lays out the foundation we require to grow and mature throughout our life on every platform.
Most people say that a Mother is the first school for her child and this certainly proves to be true as she teaches us right from wrong and guides our presence to always do good in the world by teaching us valuable life lessons. She teaches us that unconditional love, kindness, and gratitude are the most valuable lessons one should possess in life and portray onto others. Our mothers' presence in our lives is what makes our lives worthwhile and for those who don't have this privilege, simply thinking about the essence of a mother can fill the void.
On Mother's Day, we get an opportunity to acknowledge our mothers and show our appreciation towards her. There are many people around the globe who celebrate this special day with immense sense of pride and happiness. Some people share sweet messages with their mothers through greeting cards; others gift their mothers valuable items and gifts which shows them that their efforts are not forgotten. So, it's time that we take the time to show our mothers that she is one of the most significant people in our lives and without her guidance and care we would not be the better versions of ourselves that we are today.
Stylish Electric Bike for Mom
flashbike.io
The Flash electric bike is a great gift for Mom.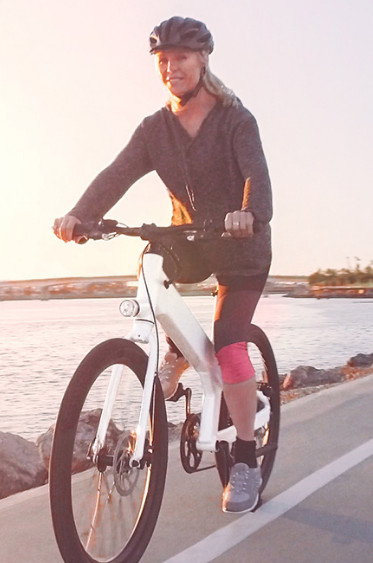 Power. Intelligence. Safety. Security. The Flash team's mission is simple but
ambitious. We want everyone to enjoy all the proven benefits of riding a bike. In
order to do that, we've set out to remove the barriers that are preventing them from
riding. We've built a bike that can go further and faster, while protecting riders from
accidents and the bike from would-be thieves. Flash is designed from the ground up
to get people riding. And help them live healthier, be greener, and save a little
money in the process. For more information, please visit our website at: flashbike.io.
Bloom Mineral Beauty is not just another skincare line!

Harnessing the highest quality ingredients available through science and nature, while perfecting the power of the Dead Sea minerals to keep you beautiful, Bloom Mineral Beauty is actually therapeutic. For centuries people have traveled from all over the world to the shores of the Dead Sea to soak in its salty, majestic mineral waters. Research into general Dead Sea benefits and the minerals found in Dead Sea Salt and Dead Sea Mud has shown a 40% reduction in the depth of wrinkling. The minerals moisturize, detoxify and soften the skin for a youthful appearance. Bloom Mineral Beauty is committed to using paraben-free, GMO-Free, Petroleum-Free and Cruelty-Free ingredients enriched with Dead Sea mineral salts and vitamins A, E & F to nourish your skin, head to toe. An all female-run operation out of Chesapeake VA, the Bloom Mineral Beauty collection successfully harnesses the power of Dead Sea minerals prized by ancient civilizations for their natural beautifying capabilities. Now, the highest-quality ingredients once coveted by Cleopatra and the Queen of Sheba are available in a potent formula that is mild enough for the whole body and clinically proven safe for all skin types.
Nikki Sharp
Everyone is meal prepping now but ways to keep things fresh (soggy lettuce/vegetables – no thank you) and interesting 3 days in is a bit of a challenge – she's got great tips that really work and much more. She's incredible, the book's incredible, I hope you feel the same.
Nikki Sharp is an internationally known wellness expert, health coach, best-selling author and creator of the #1 app, The 5-Day Detox. She also happens to be a verified social media maven with hundreds of thousands of followers on social media (@nikkisharp).
Nikki's new book, Meal Prep Your Way to Weight Loss (Random House), is launching on May 1st, and I'd love to discuss how we can share Nikki's 28 day healthy meal plan and her meal prep hacks with your audience.
Meal Prep Your Way to Weight Loss shares Nikki's secrets and shortcuts for creating a week's worth of healthy, plant-based foods designed to help you not only lose weight, but keep it off! Loaded with beautiful images, specific grocery shopping lists, and delicious recipes it teaches sustainable, clean eating, while saving time and money. Nikki shares her health-altering meal prep system and her favorite super meals (infused with ultra-nutrition in every bite). Become a Meal Prep Master!
Her first book, 5-Day Detox, an e-book that sold over 100,000 copies through just her Instagram account, and her 5-Day Detox app helped make Nikki one of the most sought after experts in the health and wellness space!
Nikki can speak to, but is not limited to, the following:
The Power of Prep – Prep a week's worth of meals with only 10 INGREDIENTS! Fun, Easy, Quick and Delicious!
Spiralize! — Cut your chop time in half by spiraling vegetables, like zucchini, for even quicker prep time!
Salad Saver! — Nikki's fool proof tip for saving your greens, and it's something everyone has in the house!
Never Get Bored! — Nikki's flavorful tips for spicing up your dishes!
Nikki's SUPER Ingredients — Bee Pollen, Cacao, Chia Seeds, Chlorella, Maca Powder, Spirulina, Wheatgrass and how to incorporate them into your meal prep!
About Nikki Sharp:
Nikki Sharp is a best-selling author, wellness expert, and the creator of the #1 app, The 5-Day Detox. Since creating her lifestyle brand under her own name, Nikki has gained nearly half a million followers, and has become verified on the top three biggest platforms including Instagram, Facebook and Twitter. She can be seen giving health tips on national shows such as Access Hollywood, Extra TV, Good Day LA, and is frequently featured in magazines and online components
HabitAware
Does Mum have a bad habit like biting her nails or pulling her hair?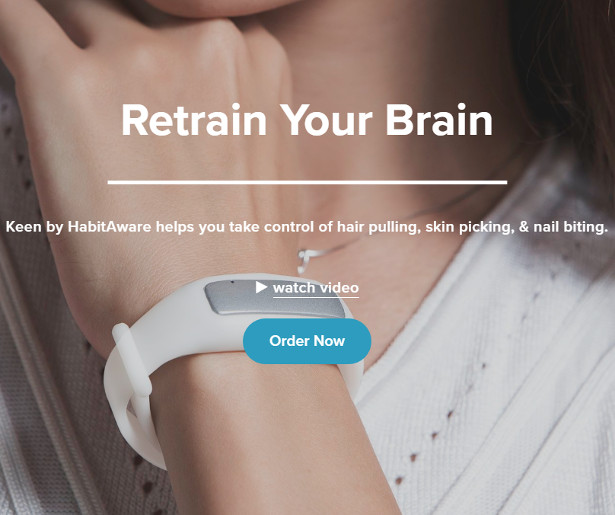 Then Keen by HabitAware would make a great gift to help her lead a healthier lifestyle! Developed by a mom, Keen is a smart bracelet that senses your hand movements. When it senses your unwanted gesture, it vibrates, making you aware of your gesture and allowing you the opportunity to stop. Keen launched in April 2017 and has already helped thousands of people improve their lives.
HabitAware's founder, Aneela Idnani, suffers from trichotillomania and has been pulling out her eyelashes and eyebrows for the last 20 years. Aneela hid in fear and shame for over twenty years until a few years ago, when her husband caught her without eyebrows. She finally shared her secret as well as her desire for something to notify her when she did the behavior. They founded HabitAware to help her and so many others reduce their hair pulling, nail biting, and skin picking, which together are known as Body Focused Repetitive Behaviors (BFRBs). Over 30 million Americans are affected by BFRBs, the same number affected by diabetes.
HowUdish
Maintaining a healthy lifestyle while balancing the kids and work is tough to do when eating out, and fitness apps are always a must-have on one's phone. A subscription to this app is a great gift for any mother out there – available in the iPhone app store for free!
www.Kickstarter.howudish.com
HowUdish recommends curated, diet-specific, location-based menu options. Think of all the restaurants, bars, cafes, etc. Trying to maintain a healthy diet while traveling for work or on vacation and don't know what you can eat?
Vegan? Gluten-free? Paleo? Trying to bulk up or slim down? Trying to lower your cholesterol? The app pulls up all the menus nearby, and recommends dishes that would be fit for you. You can even view the nutrition facts for most of the dishes, and get recipes off of the premium version.
Once you sign up, you set a goal weight, select the diet or restrictions you are following, and swap and save diet-friendly dishes from nearby restaurants. This is a great app to stay on track, while getting to eat out and have fun. You can check out the website and some more information, here: https://www.howudish.com
Price is $3.99/month, and $39.99/year.
*Note that the app is currently available for iPhone and iPad for U.S. based users only, with an Android option on the way and UK restaurants will be available soon.
Mom deserves a Keysie!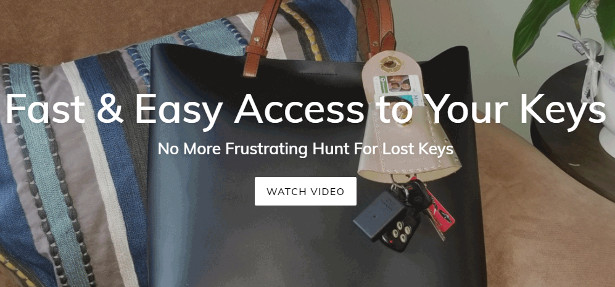 Keysie is a hand crafted new women's accessory for the women on the go who values convenience and the finer things in life, at an affordable price.
A Keysie keeps a women's favorite credit cards, ID and keys neatly dressed and by her side. It is for the women who's car starts by pushing the button on the dashboard. The problem is her keys are tossed into her handbag or work tote only to be dug out again later in the day. Keysie prevents you from digging.
It's better than an electronic key beeper as it prevents Mom from misplacing her keys in the first place.
It's a new luxury leather women's accessory. It's like a valet for 2 of your most used items.
Made in USA. High quality leather and hardware. No batteries required
www.keysie.com
https://instagram.com/keysie
https://www.facebook.com/KEYSIE.USA
Lovestitch Clothing has the widest selection of free-spirited, bohemian clothing for all women!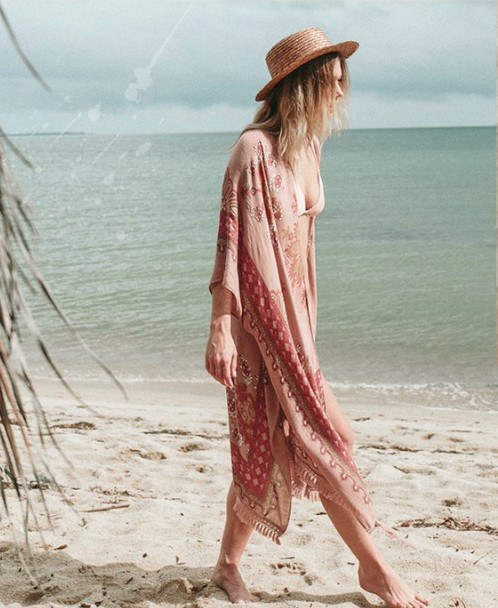 Find the special woman in your life something from www.shoplovestitch.com this Mother's Day! Lovestitch creates beautiful, easy-to-wear pieces for women on-the-go, like dresses with pockets and comfy hoodies! There is something for everyone, from billowy silhouettes and chic kimonos to gorgeous beach towels and beautiful, oversized tote bags!
Mother's Day Gifts for Every Kind of Denver Mama
Forget about giving mom the standard flowers and chocolate. This Mother's Day, treat the hard-working lady to something a little more thoughtful. It will give her something to brag about at the next PTA meeting.
For the Foodie: Culinary Walking Tour

Local Table Tours gives mom the perfect opportunity to experience a variety of dining destinations with someone else doing all the legwork. Offering culinary walking tours in Denver, Boulder and Fort Collins, Local Table Tours brings groups of food enthusiasts together for an exclusive taste of each town. The dining, cocktail, coffee & chocolate, farm to table and private tours offer unique behind-the-scenes experiences in the top restaurants and bars in each locale, all with the help of an expert guide. Each stop includes generous samples of each venue's fare, as well as one-on-one time with the people behind the food. Mom just might meet her chef crush!
Visit www.localtabletours.com or call 303.909.5747 to book a tour.
For the Busy Mom: SupperBell Gift Card
Commute from work. Pick up the dry cleaning. Pick up kids from school. Drop off the oldest at soccer practice. Help kids with homework. Make a bottle for the screaming baby. Before you know it, it's 8pm. When is a busy mom supposed to make dinner? Enter SupperBell. The fully-cooked chef-inspired meals are delivered straight to your door and do not require any prep. The service is a working mom's dream. Simply order online before 3pm, pop the package into your oven and voila! – a wholesome dinner the whole family will love. SupperBell's menu always features light & fit, vegetarian and paleo options and includes a full list of ingredients for every dish.
Visit www.supperbell.com/products/gift-card to purchase a gift card for the busy mom in your life.
For the Newbie: Membership to the mama 'hood
Becoming a mother is exciting, but also extremely challenging and scary. The mama 'hood was created to provide a welcoming community for new moms and families that addresses all of their prenatal and postnatal needs. Services include prenatal yoga, birthing classes, expert breastfeeding support, sleep training, parent and family classes, baby and toddler groups and continuing education. In an effort to ensure the groups and classes are accessible to all, they have also created a sliding scale or "pay what you can" pricing model. This experienced community of women will have new moms feeling confident, comfortable and educated as they navigate the parenting journey.
Visit www.themamahood.com or call 303.643.5662 to schedule a tour or request membership information.
For the Margarita Lover:
As a mother, who can't use a margarita or two, or three. Treat your mom to margs and bottomless plates atTamayo on Mother's Day Brunch from 10:30am – 2:30pm. All moms will also receive something special from local partners to pamper themselves with. Taco platter and drink specials will be available all day. Clickhereor call720.946.1433 to book your reservation today.
For the Yogi:
Moms find it difficult to carve out time for self-care when they are busy tending to the daily chores of motherhood. Studies have shown that yoga can help mothers replenish themselves mentally and physically with a just few simple poses. When expensive memberships or long commutes to the gym aren't an option for mom, online yoga and healthy lifestyle website, YogiApproved.com offersaffordable, expert instructed online classes with avariety of classes to choose from. Classes include beginner yoga, yoga for back pain, yoga for strength, energize flow, bedtime yoga for better sleep, and7 poses moms can do with baby in tow. Individual classes are available for just $7 each or $10/month for unlimited yoga access. Putting the Ma back in NaMAste. Clickhere for more membership information.
For the Artist:
Tap into mom's creative side. Give mom the gift of creative expression with a trip theMirus Gallery, anart gallery championing new movements in modern art. The new Golden Triangle District gallery will feature new and daring international exhibitors along with a variety of staple artists represented by the gallery over the years. These exhibitions strive to engage viewers on a sentient, emotional, and evocative level, while pushing the boundaries through remarkable technical skills and process. "Mirus" which means "astonishing, extraordinary, and strange," can be used to describe every mom. For gallery hours and information, visitwww.mirusgallery.com.
Cūrata Sustainable Luxury

Lovely approach to your Mother's day guide! Cūrata Sustainable Luxury products will be a great fit for a gift guide targeting mother that lead healthy lifestyles!
Cūrata was developed to celebrate women, not try to fix them. Our products are certified natural, non-toxic and cruelty-free; daily essentials hand-crafted in exclusive, exquisite small batches in Montreal. With limited availability, every bottle is an experience to be enjoyed by contemporary, conscious women who value a harmony of premium quality and purpose.
We believe Luxury in 2018 should not only make women feel good, but help them do good—for themselves and the planet. We are building a sustainable beauty brand that's better; one that grows feelings of connection, confidence and wellbeing inside women, while protecting the environment that surrounds them.
Created from scratch alongside an independent botanical perfumer, chemist and lab, Cūrata's opening collection features two thoughtfully sourced, biodegradable products:
Aureo Multi Radiance Oil* (Body, Face and Hair)
— A decadent, multi-use oil that revitalizes skin with eleven powerful antioxidant-rich plant ingredients. Rub Aureo head-to-toe after a bath to hydrate to skin, leaving it dewy and glowing—never greasy. Its mysterious, intoxicating scent is a sensorial journey of vanilla, white grapefruit and tuberose, leaving you sumptuously scented for hours.
Dulceo Botanical Perfume Extract*
— A sublimely addictive pure botanical perfume extract that masterfully blends brilliant, sparkling top notes of Sweet Orange, Guava and Moroccan Neroli with lush, nectarous heart notes of Indian jasmine, Tuberose and Frangipani and a gentle, creamy base of Vanilla, Caramel and Cocoa for a contemporary, floral, fruity, gourmand fragrance.
Matriarc is a digital community where moms post childbirth come to heal their minds and bodies.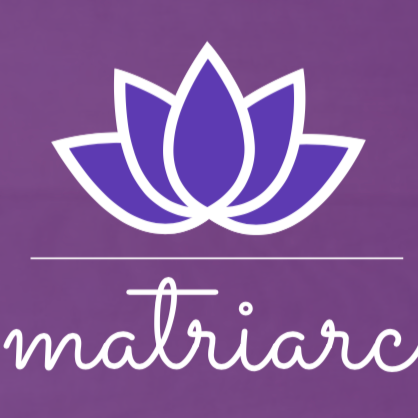 Almost always, all attention and focus shifts from the mom to the baby once the baby is born. Matriarc was built for moms to rehabilitate their new body, calm the mind, relieve stress, and restore energy levels. Our simple-to-follow program aids in the transition of a mother's body from pregnancy to motherhood. Joining Matriarc gives each mom a few moments to focus on themselves so they can be best mom they can be for their children and family.
Get more from your day through targeted exercise sequences specifically created for post-delivery, meditation series and educational information. Matriarc is designed to flatten your stomach, strengthen your core and rejuvenate you in just a few minutes a day. Our Basic App is completely free and it will teach you the fundamental techniques for safe physical fitness and mindfulness, and share with you important nutrition, medical, and educational information. Come join Matriarc now! Together we can create a better community of healthier and happier moms.
WHAT YOU'LL GET:
– Interactive media player
– Over 100 individual exercises
– 30 unique core sequences for 0-6 months post-delivery
– 30 unique core sequences for 6 months and beyond post-delivery
– Newsfeed with daily articles on motherhood, wellness, nutrition and fitness
– Forum with a community of strong moms
– Audio meditations
– Restorative images
– Breathing ring
– Tracking system for water in-take, meditation, and exercises
This Mother's Day give mom something that she'll really appreciate — a bug free home.
With spring in full fling, and kids and pets running in and out of the house, it won't be long before flies, mosquitoes and moths are bugging mom.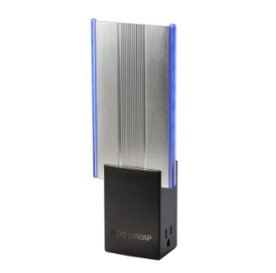 The Flylight by Dynatrap has cutting-edge technology and a sleek design, made specifically to protect your mom from inside bug issues, Flylight provides:
Up to 600 square feet of protection against disease-carrying flies, mosquitoes, and other flying insects
A proprietary AtraktaGlo™ Technology that produces a warm UV light at specifically targeted wavelength, which is irresistibly attractive to insects
A non-toxic StickyTech™ Glue Card that traps the bug and conceals them behind a sleek, decorative aluminum panel
Pesticide free and safe for inside the home
Ideal Mother's Day Gift for Active Mums

Every mum wants to look and feel her best on Mother's Day, and every day, and Facial Magic facial exercise system delivers. It makes an ideal, affordable gift for any mum who wants a natural, fast, pain-free way to freeze time or even turn back the clock without painful, expensive injections, lasers or surgery.
Facial Magic is a proven set of all-natural, easy-to-learn, easy-to-perform exercises for the 55 muscles of the face and neck. When you look good, you feel good and Facial Magic can sculpt a toned, symmetrical, attractive, younger-looking face and neck, and banish a double chin, in minutes a day. Each set takes only 35 seconds! Even the busiest mum could carve out time for that.
What sets Facial Magic apart from other programs is that it's based on a 100-year-old French method with proven resistance exercises that actually work, not fad junk science. All that's needed are a pair of white cotton gloves – included in the kit and used to anchor the muscle and create resistance – and your own two hands!
There are no doctor visits required, there is no pain and no recovery time. The exercises can be done anywhere, anytime, while seated or standing. Unlike other programs, Facial Magic contains no contortions, puckers, twists or funny faces that could create new wrinkles and lines.
The proof is in this side-by-side comparison of a verified, long-term Facial Magic user taken 33 years apart who has turned back time with the exercises. She now looks almost the same as she did at 25! Link to photo: https://goo.gl/XLT23s
Facial Magic is available online here:
https://www.cynthiarowland.com/product-category/facial-magic
Moms Can Achieve Their Fitness Goals This Spring & Summer With AB-EZE™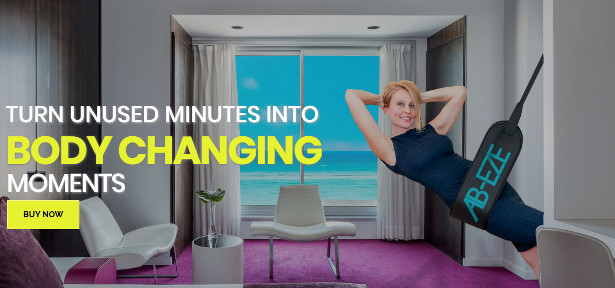 Howard Beach, NY  – It's officially spring and as the flowers begin to bloom and the days grow longer, many people are determined to get in shape for the warmer days ahead. Unfortunately, in our fast-paced society with hectic work schedules and never-ending to-do lists, it is all too common to feel out of balance with our health and wellness. Moms in particular especially have trouble juggling the many demandsthat come along with motherhood, which makes it difficult for them to find time to devote to their needs and fitness aspirations. Thankfully, there is a new exercise tool on the market that's not only the ultimate core strengthener, but it's portable, which makes it extremely convenient to use. The innovative AB-EZE™ will give moms the power to achieve their fitness goals this summer season and beyond!
AB-EZE™ is a smart, new way to strengthen your core. The revolutionary design supports your body against gravity to specifically activate the muscles of your abs, back, glutes, and legs. With over 80 exercises for a total body workout that will improve strength, flexibility, and stability; AB-EZE™ will transform your physique without changing your lifestyle.Whether you're at home, the office or a hotel room, you can exercise with AB-EZE™ because it quickly turns your doorwayinto your own personal gym.
How it Works: Simply place the anchor over any door, lean on the comfortable support pad, and your muscles will instantly engage. Intensity changes with the press of a button to lengthen or shorten the strap. Change your body position to quickly switch between exercises that will get you fast results. AB-EZE™ targets the exact areas you need to tone. Firm and lift your butt. Sculpt your abs and shrink your waistline. Strengthen your back. Shape and define your legs. The possibilities are endless! Don't have a door? AB- EZE™ attaches to any fixed point or interchanges with your favorite fitness system.
"Just because you have a busy schedule doesn't mean you have to skip your workout," states Missy Reder, Inventor of AB-EZE™, "In just minutes, you can efficiently strengthen your core wherever and whenever your schedule permits. It's a game-changer!"
Use AB-EZE™ between meetings, while baby is napping, as dinner cooks, or even while you're watching television or talking on the phone. AB-EZE™ is the perfect solution for busy moms because it turns unused minutes into body changing moments without breaking a sweat or even changing into workout clothes.
"As a mother of four, I understand all too well the desire of wanting to get in shape but the struggle of finding the time to do so," expresses Missy, "This is why the creation of AB-EZE™ was so important to me. I can't wait for moms, dads, college students and everyone in between to benefit from this easy, convenient and effective workout tool!"
Retailing for $149.99, the AB-EZE™ comes with a matching carry pouch, 60″ loop with comfortable support pad, adjustable length suspension strap, cam buckle to adjust length, door anchor for door use, carabiner for fixed anchor point use. Please note, the fixed anchor is not included. Weight limit is 200 pounds and free shipping is provided for orders in the USA. In addition, a portion of every AB-EZE™ purchase will be donated to Operation Surf to help veterans bond and foster a positive outlook.
Everyone can use AB-EZE™ whether you are just starting out or a fitness pro. You can enjoy more traditional movements or a fun, dance style workout. Challenge yourself with advanced exercises. You can even strengthen your entire core without ever having to get down on the floor. The choice is yours. The adjustability and open belt design make AB-EZE™ the perfect solution for people of all ages and fitness levels to look and feel their best.
As Mother's Day approaches, keep in mind that AB-EZE™ will make a unique and perfect gift for mom.. Or if you are a mom, treat yourself to this product to help boost your confidence, health and happiness before the summer season. You deserve it!
About Missy Reder: Michele Reder is National Association of Sports Medicine certified personal trainer and a 500 hourcertified yoga instructor who teaches weekly classes, trains private clients, and leads retreats. As an industry expert, Missy's mission is to help her students look and feel their best by empowering them with an understanding of how to exercise effectively and efficiently, integrate healthy eating habits, and embrace a nurturing lifestyle. "The only thing better than feeling good, is helping others feel good." Missy is a devoted mother of four children and wife of Josh, who is an FDNY firefighter.
Learn more at: https://www.ab-eze.com/
Give Mom the gift of great hair this Mother's Day!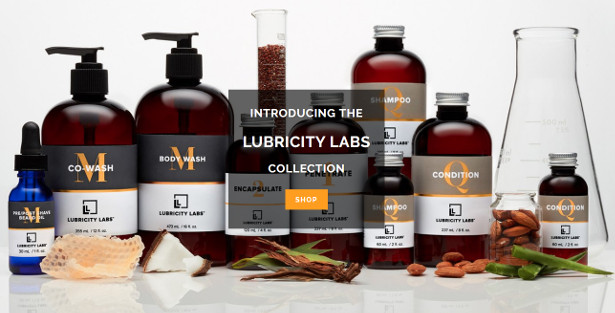 Lubricity Labs products are all naturally derived and cruelty-free and are formulated to help block the frizzing effects of humidity, providing a smoothing effect to hair without losing your natural body or curl, are safe and easy enough to use at home, and require no damaging heat to activate.
Salon quality results last 3-6 months.
Side effects include increased shine, softness and manageability, plus drying time is greatly reduced, saving Mom valuable time!
The Lubricity System box set retails for $135 and includes the 2-step treatment (results last 3-6 months) plus Q-Shampoo and Q-Condition to enhance and extend results.
Q-Shampoo retails for $28, Q-Condition retails for $30 and the 2oz shampoo/condition travel set retails for $14.
Special savings for Mother's Day will be available site-wide in the weeks leading up to Mother's Day.
www.lubricitylabs.com
My Healthy Home
 Gifts for Mom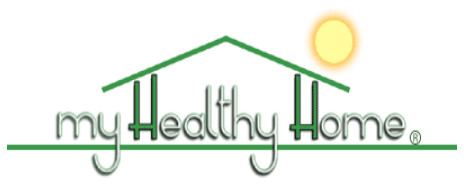 As a national healthy home expert, Mother's Day is the perfect time to make a Mom healthier. For the Mom who has everything, an indoor air quality mold and allergen test might just do the trick! Let Mom know how healthy her home is withwww.examinair.net. Get the latest information on home health and make sure Mom is living in a clean space. Learn about toxins, mold and allergens in the home as well as make sure her home is a safe place. She can also do all sorts of other testing, test her home for toxins and chemicals or even get a test for pet allergens. All the information provides the latest details to keep mom feeling her best. For more information visitwww.healthyhomeexpert.com/media.
Be more creative than sending boring flowers on Mother's Day.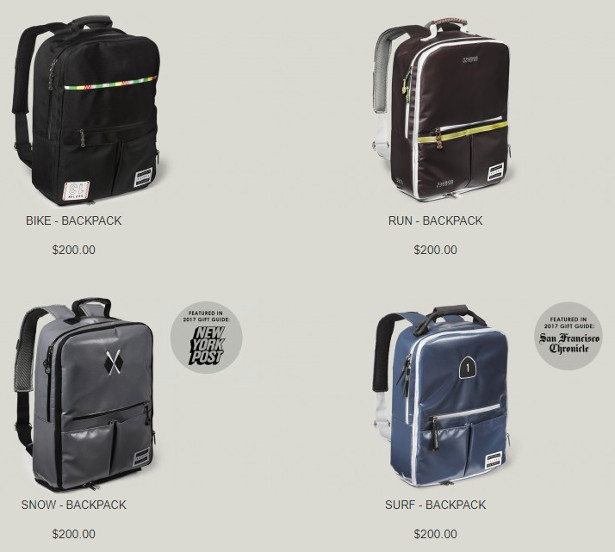 If you need a Mother's Day gift for a Mom who loves running, biking, sailing or triathlons, we have the most thoughtful and special gifts to show your Mom that you are on her team! Our Travel Case Sets are crafted with the ultimate attention to design details that are specific to each sport, like shoelace zipper pulls for the running collection and Tour De France jersey color insets for the cycling collection. Sport-specific inspirational messages printed inside will motivate Mom everytime she opens these cases!
​
Rule #5 is a new sport inspired lifestyle accessories brand for active women who have a passion for their sport of choice. Our classic, yet sporty, Travel Case Sets ($70) include 2 separate cases, a large size that features an artistic image of a woman doing her sport, and a small size that features various design details like embroidery, zipper pulls and interior linings that are customized for each sport.
Available exclusively on www.rulenumberfive.com.
Award winning RinseKit's
The Lux Soft Tote and Water Heater accessory.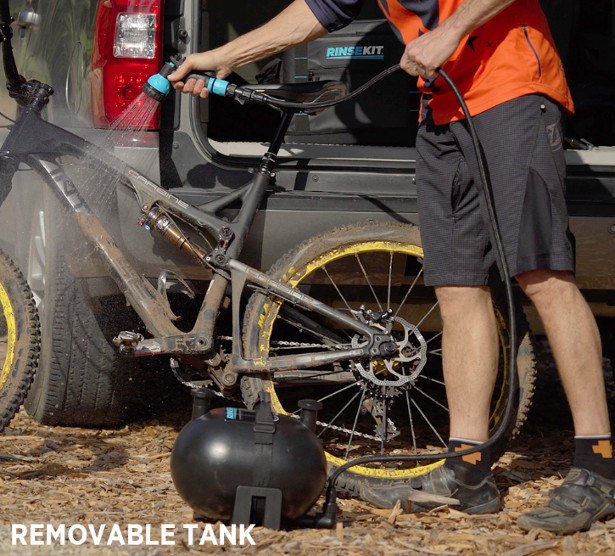 The all-new RinseKit Lux Soft Tote is the perfect Mother's Day gift. With up to 8 minutes of pressurized spray time, 50% more than the original, it's sure to keep you clean whether you're coming from a family day at the beach or looking to rinse of those muddy cleats after soccer games. The soft exterior and shoulder strap make it the perfect portable system for reaching those hard to water areas in your garden or yard.
Designed with two accessory ports for Rinse's new Hot Rod Water Heater and Pressure Booster accessories, the Lux ($159.95) will keep you, your family and gear fresh on the go. Doubling as a soft cooler, the Lux is the perfect place to keep beverages cold on those weekend adventures!
PIYOGA, yoga pants packed with a purpose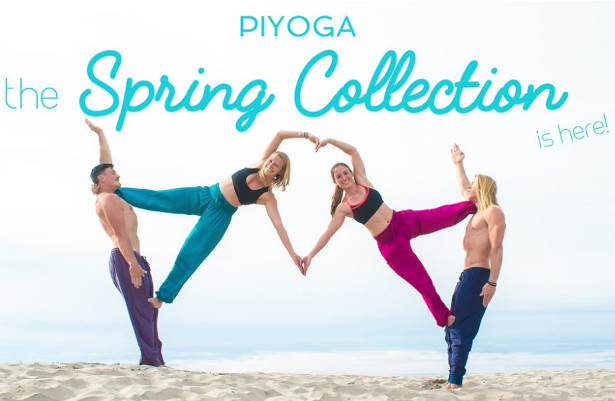 PIYOGA is a boutique line of travel, lounge, and yoga apparel handmade in tropical Bali. Our PIYOGA pants are more than yoga pants, they are form flattering, super comfortable and they are ideal for traveling, working, lounging and exploring because of the lightweight material we use. Our mission is to empower women to feel confident in their own skin… and in their yoga pants! With over 50 designs and US sizes from 0 to 16, we have something for everyone including men and kids pants! We do have matching pants for mommy & kids (and babies!) and maternity pants as well 🙂 Looking for a sustainable gift this year? 10% of our net profits goes directly towards ocean conservation efforts around the world. (Our regular yoga pants are $40). Check out our website www.piyogapants.com and Instagram @piyogapants for more info!
FlapJacked Mighty Muffins
www.flapjacked.com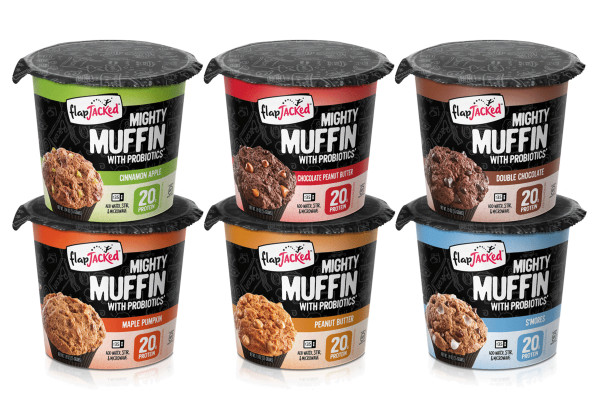 Short Description: FlapJacked's mission is to create delicious, nutritional meals that fuel the body for people on the go. FlapJacked's protein-packed products are made with highest quality ingredients containing no preservatives, no artificial color or flavoring – no artificial anything! FlapJacked is proud to use only the highest quality ingredients, such as whole grain oats, whey protein and coconut flour, to provide the body with the essentials it needs to stay healthy and feel great.
Why perfect for moms with active lifestyle
Made with 20 grams of protein, fiber, probiotics and only nine grams of sugar, FlapJacked's Mighty Muffin became an instant fan-favorite as soon as it hit stores. Since the beginning of 2018, FlapJacked has been rolling out a new flavor every month along with their staple flavors including Double Chocolate, Chocolate PeanutButter, S'mores, Maple Pumpkin and Cinnamon Apple. Similar to the protein pancakes, simply add water and microwave for about 35seconds for a delicious meal or snack on the go.
 Baby2Body.
www.baby2body.com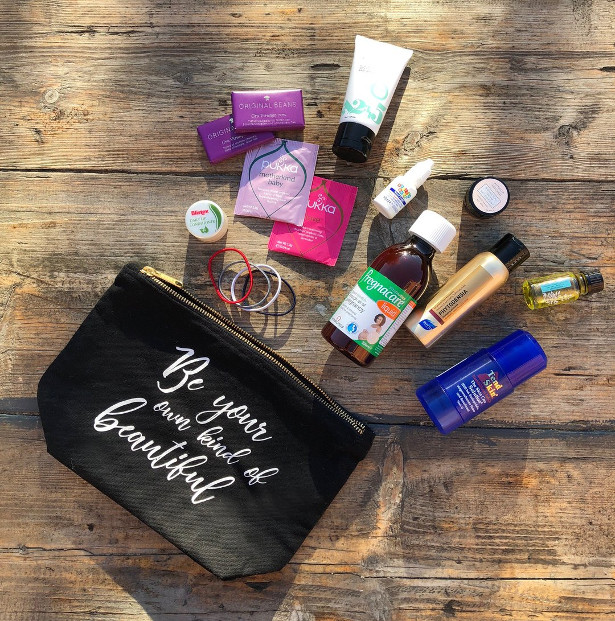 Baby2Body is the digital, personalized health and wellbeing coach for pregnant women and mothers. Baby2Body is the only global, data-driven platform dedicated to optimizing women's health, fitness, and mental wellbeing during and after pregnancy by coaching them with effective exercises, nutrient-rich recipes, techniques for tending to emotional wellbeing and fun tips on tending to fashion and beauty. Baby2Body has over 600,000 users from over 100 different countries in less than 3 years, and has become women's most-trusted resource for health and wellness at this pivotal time in their lives. Our app provides content through pregnancy and for 3 years after birth – and with our premium upgrade, it would be a wonderful Mother's Day Gift this year.
We have also launched a line of curated beauty boxes designed for pregnancy and motherhood – to give women a chance to treat themselves during this special time in their life. Our Me Time Box for Moms (photo below) includes carefully selected products to help moms unwind, relax and take care of themselves.
The Original and Award-Winning Olive Tree Adoption programme supporting farmers for over 10 years.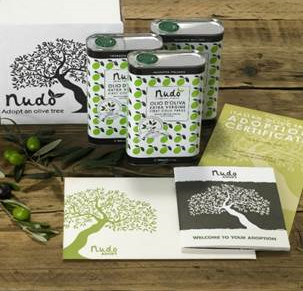 Nudo Adopt is a collaboration of small scale olive groves in Italy, which use traditional farming and milling practices to produce premium, artisan, extra virgin olive oil.
Our olive tree adoption programme supports these farmers and their communities by connecting them to foodies & olive oil lovers around the world. This gives the farmers the economic security each year to continuing their traditional & sustainable practices on the land, which helps to protect the countryside and communities from the increasing intensive & destructive modern farming methods.
Choose your own grove in Italy and adopt an olive tree
All our groves are carefully selected to align with our values of tradition, sustainability, and quality in olive oil farming and Twodeliveryadoptionoil production. The farmers are all experts in olive farming and oil with several centuries of combined experience, the groves are often in the families for several generations.
When you adopt a tree with Nudo Adopt, you are supporting these farmers and their communities to continue these traditional practices. Your tree adoption is your portion of a grove and the oil that it produces from the annual harvest. Adopt an olive tree, and you'll receive the tree's fresh extra virgin olive oil straight to your door, straight from the grove.
Adopt an olive tree for yourself from the Nudo grove of your choice, and you will receive the oil from your tree's annual harvest, as well as premium olives oils from expertly selected groves in Italy, delivered to you through the year. Your tree is your until you choose to stop your adoption, you can even go and visit it!
Or, treat someone with a unique gift, and give one of our gift adoption packages. You choose the number of deliveries to gift, they will get a personalised adoption certificate and get to choose their grove. A wonderful sentiment that lasts longer, looks after the environment, supports provincial farmers and is good for you.
The Founder's story
The story behind Nudo Adopt comes from the founder who has a wide-ranging career. Katharine Doré OBE produced Matthew Bourne's Tony Award winning Swan Lake on Broadway, was founder of Ambitious about Autism, a ground breaking school for autistic children in London and now runs Nudo Adopt, her own London based company selling award winning olive oil whilst restoring her 1000 tree olive grove on the Italian Riviera.
Katharine Doré says:
"I am passionate about creating a brand which is supportive, sustainable and special.
Nudo Adopt breathes tradition and exquisite quality, we are excited to share our journey with you."
Epitome of Luxury in Santorini

Santorini welcomes the crème de la crème of luxury in 2018: Canaves Oia Epitome. Perched above the picturesque fishing town of Ammoudi, this BRAND NEW hotel redefines Greek hospitality.
Opening May 2018, Epitome invites you to experience life's finest things. Inspired by traditional Cycladic architecture, the hotel combines natural, earthy materials with modern design and style in stunning fashion.
Bask in the comfort of 24 luxurious villas within walking distance of Oia's Katharos Beach. Every villa comes equipped with a private or plunge pool and VIP amenities to enhance your stay, meaning you can kick back and relax while you admire Santorini's vivid sea and sunset views from your own villa – Epitome is the only property on the island to offer such views from the privacy of each room.
Lavish honeymoon suites will pamper newlyweds and couples, but Epitome also caters to families with small children. Two-bedroom family villas offer an infinity pool with private cabanas, perfect for a young family vacation in the sun.
Every guest can live the life of luxury with Epitome's top-tier facilities and services, including a complete fitness area, boutique, personalised butler service, champagne breakfasts and daily yoga sessions.
Savour mouth-watering Greek dishes at the breakfast and sunset bar/restaurant. Renowned Chef Tasos Stefatos is on hand to cook up a storm. His expertise creating Mediterranean masterpieces will leave your taste buds tantalised and wanting more. Think plates of beef carpaccio, grilled grouper, fresh lobster and chilled white wines.
Book your stay at Canaves Oia Epitome and discover the pinnacle of luxury in Santorini.
www.frenchknotstudio.com

Lafayette, Indiana –  In an industry overflowing with fast fashion, French Knot is an independent designer who thrives on developing stylish cold weather accessories that emphasize both lasting quality and social responsibility.
A woman-owned textile company, French Knot collaborates with over 1000 Nepalese fair-trade artisans who spin, dye, knit, and felt French Knot accessories using skills entrusted by generations and guided by sustainable practices.
Some women knit from their homes while they care for their families, while others prefer to work together in knitting circles. But, all are paid a living wage for their craftsmanship.
Fast fashion means cutting corners in garment quality and treatment of the workers who make it. Consuming clothing designed to be replaced quickly usually means that garments are discarded to landfills rather than worn season after season or passed alon g to second-hand shops.
French Knot winter accessories are made to last. They source high-quality natural wools using time-honored craftsmanship that produces little to no emissions. The combination of French Knot's stylish designs and unique artistry that embraces detailed hand-embroidery, embellishments and beading makes their winter accessories unlike any other found in today's market.
"Our products are high quality, warm and durable, which is a welcome change from a lot of the winter hats I see at retailers," said Lindsay Mason, designer and co-owner at French Knot. "But the real value in French Knot is the story. We're showing that responsible sourcing and handcrafting can create beautiful products that endure, but also tell a beautiful story behind the talented women artisans we work with in Nepal."
French Knot winter accessories and gifts can be found at retailers such as Sundance Catalog, Soft Surr oundings, plus hundreds of museums and boutiques across the US and Canada.
YOU-NICORN: 30 days to find your inner unicorn and live the life you love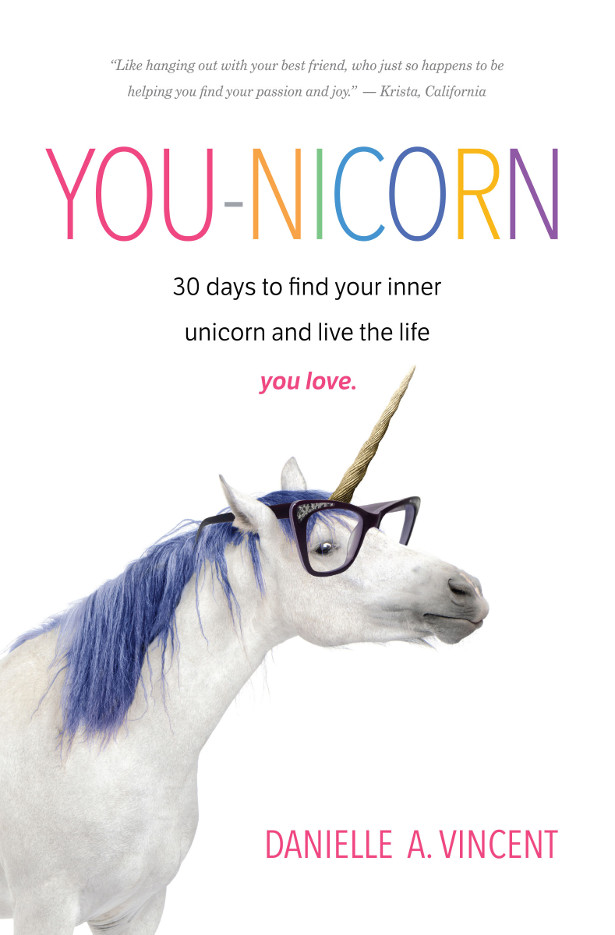 It's a book of 30 days of reflections and exercises for the mom who's darn magical. My own mom loves it (as do many other moms I know).
You can read about it here: http://you-nicorn.com
It will be available through Amazon and Audible starting April 30.
Luxury Montreal brand m0851 has great items that mums love.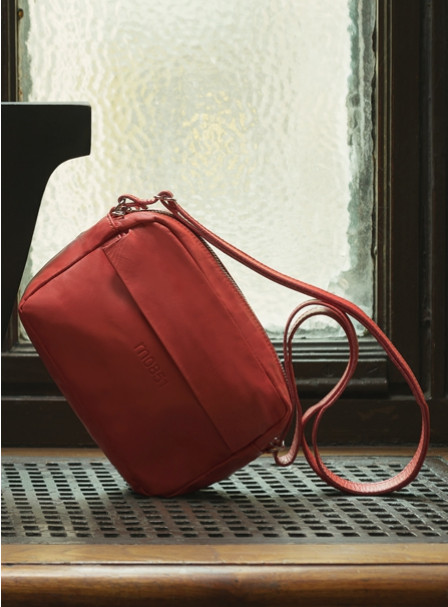 m0851 has stores in Canada, in the United States and in Asia. Its e-shop delivers almost everywhere on the globe.
Everything is made in Canada, from some of Europe's best leather. In addition to the leather goods, the brand carries beautiful scarves.
The leather goods include accessories such as Ipad covers and make-up pouches, to computer bags, travel bags and handbags.
Everything is here: m0851.com
On Instagram: https://www.instagram.com/m0851official/
On Facebook: https://www.facebook.com/m0851/
Love Indi Lou
Ethical, sustainable and made in Australia.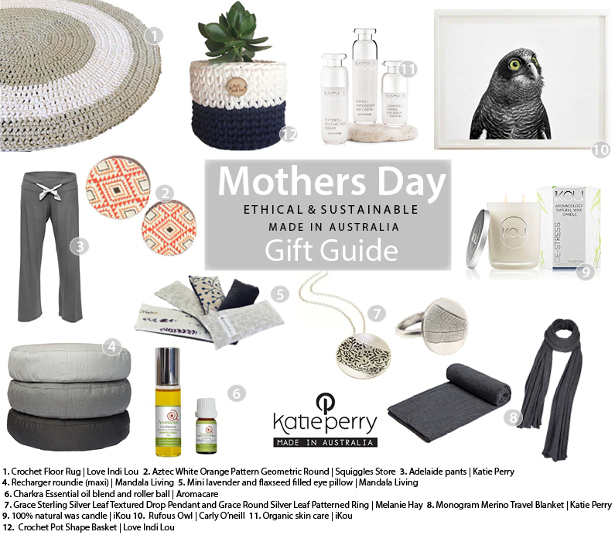 All items can be brought online for your USA mums and is something different. I have attached an image of it. That can be used for your gift idea pages- saves you the trouble of creating it !
Plus here are a list of the items and their websites
1. Crochet Floor Rug | Love Indi Lou
2. Aztec White Orange Pattern Geometric Round | Squiggle Store
3. Adelaide pants | Katie Perry
4. Recharger roundie (maxi) | Mandala Living
5. Mini lavender and flaxseed filled eye pillow | Mandala Living
6. Chakra oil and blend | Aromacare
7. Grace Sterling Silver Leaf Textured Drop Pendant and Grace Round Silver Leaf Patterned Ring | Melanie Hay
8. Monogram Merino Travel Blanket | Katie Perry
9. 100% natural was can dle | iKou
10. Rufous Owl | Carly O'neill
11. Organic Natural Skincare | iKou
12. Crochet Pot Shape Basket | Love Indi Lou
GIFT IDEA FOR EXPECTANT MUMS-TO-BE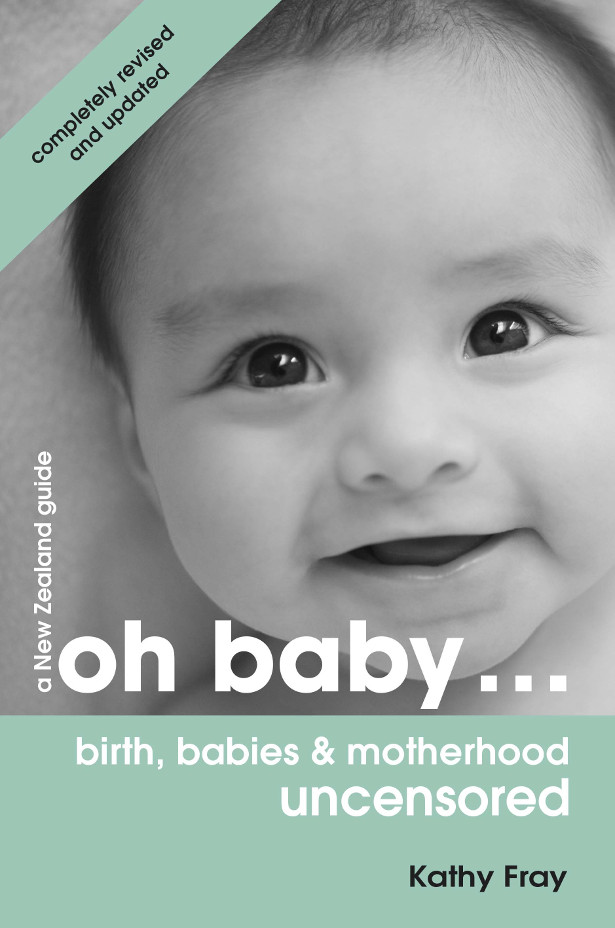 New Zealand is renowned for having the best maternity healthcare system on the planet.
Learn about the secrets of natural labour and normal birth, from NZ's No.1 award-winning maternity author Kathy Fray buy getting your own copy of her best-selling book since 2005 "OH BABY …Birth, Babies & Motherhood Uncensored".
http://snip.ly/v31v9
Neko Box Classiky Wooden Storage Box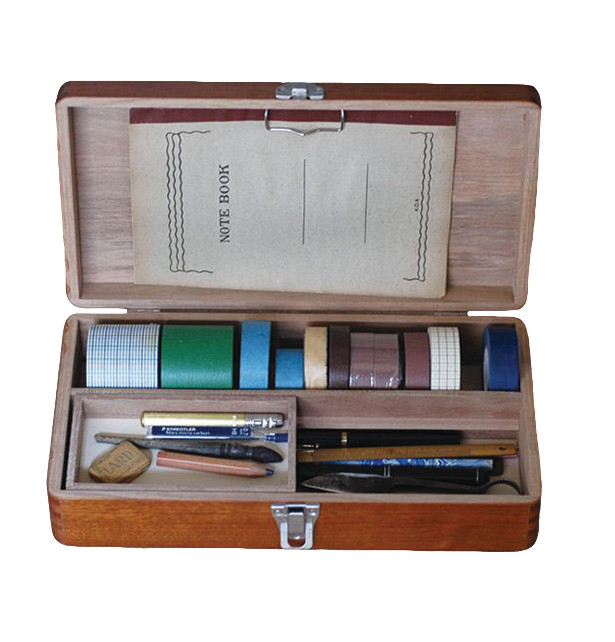 Pic Credit: Neko Box
This stunning, famous wooden tool box by Classiky is perfect for the stationery enthusiast. Are you looking for a chic storage option for your washi tape, stamps and pens? Then look no further! Display this beautiful vintage-style box open on your desk for maximum impact.
The inner lid can store flat paper items with the strong clip, and the small inner tray can be removed or moved from side to side.
Size: W30.2× H7.5cm x D16cm
Company: Neko Box
Telephone number: +817026402015
Stockist information: www.nekoboxshop.com
Personalized Tea Discovery Box – perfect gift for Mom!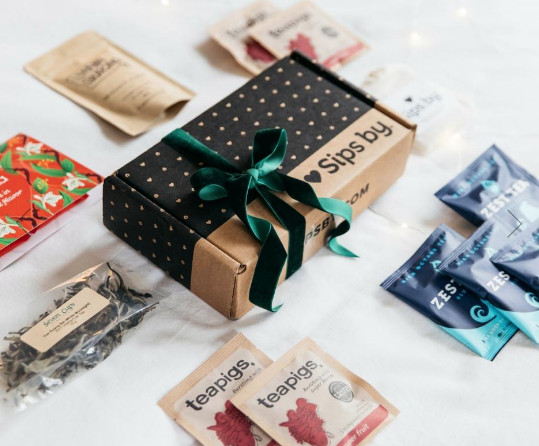 Forget chocolate! Forget flowers! Gift your Mom a personalized tea journey where she'll discover 100+ tea brands from around the world – suited to her preferences! Sips by offers a personalized tea discovery service that curates premium tea selections for your Mom from 100+ different tea brands around the world – all based on her unique preferences. Each month, 4 premium teas are selected based on your Mom's Sips by™ tea profile. From caffeine boosts to caffeine free, loose or bagged, fruit infused or pure – it's up to her! Her teas will make 15+ cups or 45+ re-steeped cups. Her box will arrive with tasting notes, steeping instructions, exclusive offers, and disposable tea bags for loose leaf teas. 3, 6, and 12 month packages are available, starting at $45. https://www.sipsby.com/pages/gift
Make your mother (wife, girlfriend, partner, daughter, sister) a #WinePhilanthropist this Mother's Day and join the #WinesWithAPurpose campaign while gifting the Queen's favorite wine — the wine that may served it at Prince Harry's May wedding.

By purchasing a bottle of award winning wine from the country of Moldova, you will be helping a country (an entire country!) while quite possibly discovering a new, favorite wine! Wine writers in the West (who are just beginning to discover this wine) are calling Moldova the Sonoma County of the former Soviet Bloc. "Meet Moldova. Who Knew?" is the first ever grassroots campaign for the American wine market; we are not politically affiliated. Moldova — which has, for centuries, been producing award winning wines — is now suffering economically after a series of embargoes placed by Russian President Vladimir Putin (note: Russia has been Moldova's biggest wine buyer since the era of Russian tzars).
The most famous wine in all of Eastern Europe, Negru de Purcari, is called the "Queen's Wine" because it has always been a favorite of Queen Elizabeth's. This blend seduces with a velvety taste, balanced with oak and fruit tones. 90 Points Wine Enthusiast $29.99 70% Cabernet Sauvignon, 20% Saperavi and 10% Rara Neagra. Enjoy with beef and lamb dishes. To purchase online simply click below:
http://www.meetmoldova.com/shop.html
Spotted at Coachella!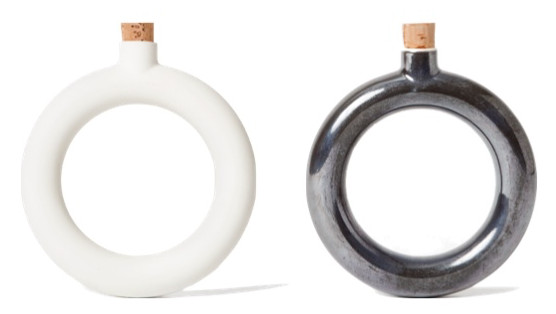 Follow the celebs trend and sneak in your favourite drink to any party or festival with these quirky Flask Bracelets.
This one-of-a-kind piece of jewellery reinvents the classic 'hip flask' while doubling up as a stylish fashion accessory.
Available from the National Theatre Bookshop in a classic metallic black or white matte finish- great to pair with any outfit for any occasion.
Inline images 1
Bracelet Flask – £40
National Theatre Bookshop: shop.nationaltheatre.org.uk
Best Inexpensive, Last-Minute Mother's Day Gift For Moms on the Go!
www.passionflix.com

Passionflix is the hottest, most exciting Mother's Day gift on the market, and it's perfect for busy moms who are always on the go.
Passionflix is a new, sizzling platform dedicated to streaming a wide selection of romance movies. A subscription grants you access to classic favorites like Pride & Prejudice and Meet Joe Black as well as a rapidly-growing library of exclusive films for just $5.99/month.
Passionflix original movies are edgier and sexier than your average romance movie while still containing all the charm and heart of traditional films. This combination appeals to moms who love non-stop excitement and being swept away to different worlds. The Matchmaker's Playbook, for instance, centers around a hunky ex-NFL player starting a dating service on a college campus. Upcoming film Driven will be set against the backdrop of professional race car driving.
Mothers are constantly on the move, so the fact that you can stream Passionflix from almost any device makes it easy to watch wherever and whenever. No matter how busy you are, you can make time for yourself. Set it up on a tablet while on the elliptical, fire it up on your TV while folding uniforms, watch it on your computer during your lunch break, or even keep yourself entertained on your phone during a long road trip to an away game. Another awesome perk? There are never any commercials.
For less than the price of a single movie ticket, Passionflix is an affordable escape moms can take anywhere and enjoy all month long. Because how many ladies can honestly say they hope they get another oven mitt this year?
The Bluetooth Vanity Mirrors
ihomeaudiointl.com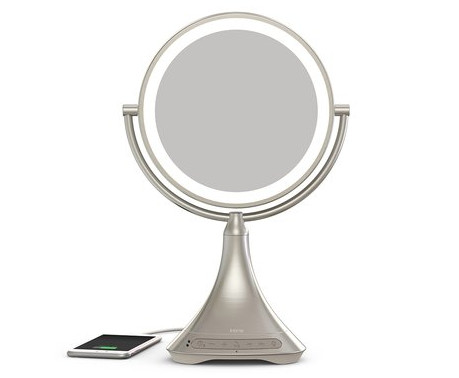 The biggest mirror in the iHome series (10″ x 13″), the iCVBT10 has a rechargeable battery for perfect grooming on the go. It's a distortion-free mirror and has a 3.5″ removable detail mirror with 10x magnification. With multiple LED lighting options users can listen to music, take phone calls and charge their mobile phones, all under perfect lighting and reflection conditions.
MSRP: $199
Skin 2 Skin
www.skin2skincare.com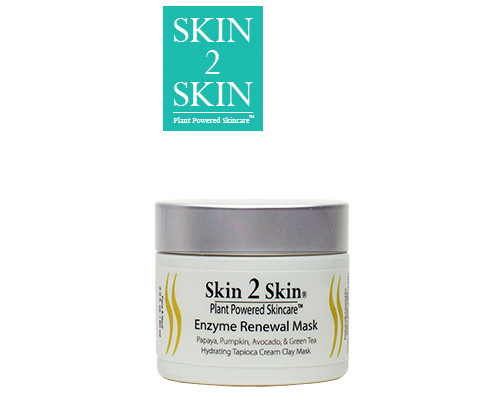 All the products are formulated using pure, natural ingredients and infused with the highest concentration of cutting edge peptides and stem cells to give skin a healthy, youthful appearance.
Between work and taking care of the kids, it's hard to keep your beauty regimen on point. Luckily, if the products you're using are intended for quick results – such as minimizing those dark under eye circles – or long term benefits – like minimizing wrinkles – mom will appreciate the refreshing new glow.
Here are a few of our favorite products we know moms love:
Enzyme Renewal Mask – $44 – Made with papaya enzymes, pumpkin seed extract, avocado oil, and green tee extract, this mask exfoliates the skin while leaving it renewed, nourished and brightened.Incorporating a blend of Tapioca and Kaolin Clay, the mask is soft, thick, and creamy and helps deliver key ingredients to the skin that tighten, tone, and remove dead skin cells to really showcase that youthful glow underneath. Used just once or twice per week, mom will be relishing in her soft skin and new glow.
Revitalizing Eye Gel – $52 – This eye gel does it all. A high performance, all-in-one anti-aging eye treatment, it creates younger looking, brighter and tighter eyes. Users will experience an immediate lifting, tightening and quick puffy eye reduction with long term anti-puffiness results. It not only hydrates without heaviness, but it also reduces the appearance of wrinkles, fine lines, crow's-feet, dark circles, and bags under the eyes. It's truly an on-the-go choice for quick action.
AB-HA Exfoliating Cleanser – $42 – Infused with alpha and beta hydroxy acids and jojoba beads, this natural cleanser accelerates youthful and smoother skin while unclogging pores.Perfect for bringing back a clear, youthful face and neck, this cleanser can also be applied to the shoulders, chest/decolletage, and hands. The formula uses a deep, sulfate-free cleansing system that removes excess oil and dirt from the skin surface, then moisturizes, encouraging natural collagen renewal, creating a smoother texture while renewing the skin overall.
24/7 Rejuvenation – $110 – Our hero product, the 24/7 is an elite and complete anti-aging skin rejuvenation daily moisturizer, powered by a dynamic complex of potent anti-aging ingredients, including five highly powerful peptides. It reduces the appearance of deep wrinkles, lip and nasal lines, leaving the skin texture smooth and amazingly softer. Recommended for the face, neck, and decolletage, it's an effective anti-aging cream that when used daily will show glowing, softening and noticeable results.
All these products are viewable and purchasable atwww.skin2skincare.com/products/
Skin 2 Skin's founder actually created the product line out of personal necessity when a brain tumor left him with facial damage. Using his background in product development and plant science, he created his own product to eliminate all visible damage. It worked so well, he went on to create products he could share with others facing their own skin struggles.
STAGECOACH GIFTS

Stagecoach Gifts and Jewelry they have some really neat gift ideas that would be perfect for Mother's Day.
A wonderful selection of genuine Native American and turquoise jewelry. Many of these pieces have beautiful colors that look great in Spring. All of their pieces are handcrafted in sterling silver with genuine stones. Each of these pieces are one of a kind, just like your mother!
Stagecoach Gifts
www.stagecoachgifts.biz
LIKE US on Facebook: http://www.facebook.com/stagecoach
Pretty Pokets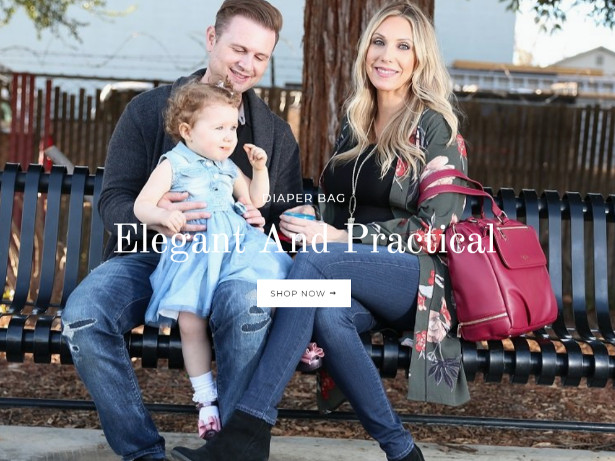 Pretty Pokets the bag with apatent-pending diaper dispenser and trash bag dispenser feature that sets it apart from other diaper bags on the market. The goal through Pretty Pokets is to empower Moms by providing them with a functional, practical but discreet diaper bag that is also stylish so they don't miss a beat being busy moms on the go!
 Two styles Handbag and backpack.
Each style comes in 3 different colors
Backpack: Black, Blue, Orange Brown
Handbag: Black, Burgundy, Off-white/Deep red
Each style comes with all the below accessories
Insulated Bottle holder
Small Purse to hold mom essentials like credit cards, keys, makeup etc.
Diaper changing pad
Long strap
Each style is made of Premium Quality Vegan Leather, spill-proof interior lining, and gold hardware.
Each style comes with patent-pending diaper dispenser feature (No more digging for diapers!) and trash cover dispenser pocket
www.prettypokets.com.
Gypsy Energy Secrets
A beautiful bracelet charged with healing energy will make a great present for a mom.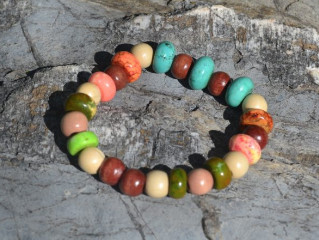 www.gypsyenergysecrets.com/product/lucky-bracelets/
Lucky Bracelets – Gypsy Energy Secrets
www.gypsyenergysecrets.com
Availability is limited. Each bracelet is unique and one-of-a-kind. Once it's gone, it's gone. Please contact Milana at gypsysoul2014@outlook.com to request the bracelet you'd like to order.
I Got It For My Momma!
Shower Mom with Hugs, Kisses, and Gifts from
The Mother's Day Gift Guide at Eden in Love
Say 'thank you' to mom with adorable pieces from the chic boutique in Town Square

LAS VEGAS –Whether the celebration is for moms, aunts, grandmas, stepmoms, godmoms, or even fur moms,Eden in Love has always been a boutique that was born to give, and this Mother's Day they are giving all moms the perfect selection of mommy-approved gifts. The buzzed-about retail store has additional locations in Hawaii and offers shoppers popular and stylish apparel, a selection of must-have home décor items, accessories, and an abundance of gifts for any special occasion, all at affordable prices.
This Mother's Day Gift Guide was created to make moms feel extra loved all while staying trendy, stylish, and rockin' the hottest gifts (photos available):
Tin Recipe Box (floral, polka dot, herb garden) -$39 – Available in three styles, the recipe box will remind mom of the old days and will keep family recipes written for years to come.
Posh Toast Cookbook -$19.99 – Teach mom how to master the hottest food trend right now with this cookbook that is filled with simple, yet delicious toast recipes.
Eat Beautiful Cookbook by Wendy Rowe -$30 – Mom will feel pampered and more beautiful with this specialty cookbook that details how specific ingredients feed the skin and how to nourish the skin with homemade masks, scrubs, mists, cleansers, and toners.
Stoneware Fleur Bowl -$6.99 – A trendy and stylish piece to add to mom's dish collection in the kitchen.
Jacobsen Salt Co. flavored salts (ghost chili, habanero, lemon zest, black garlic) -$18 each – Exotic flavors that will add zest, spice, and life into mom's cooking.
Sweet Hibiscus Diffuser -$29 – The whole house will smell sweet and tropical with a hint of indulgence.
Sweet Hibiscus Candle – $28 ­­– A sweet-smelling pleasantry for when mom takes some 'me time' to herself.
Ruff Life Kansas Mug- $21– The perfect cup of coffee is the best way any fur mom can start her day.
To really impress mom, wander around the store and gather cute outfits and accessories she can mix and match for a mom's day out or a date night.Eden in Love is now open inside Town Square. Hours of operation are Monday through Thursday 10 a.m. through 9 p.m., Friday and Saturday 10 a.m. through 10 p.m., and Sunday 11 a.m. through 8 p.m. For more information, call 702-684-6005 or visitwww.edeninlove.com.
Thesis – organic, raw, vegan beauty line that provides head to toe solutions for sensitive skin.
www.thesisbeauty.com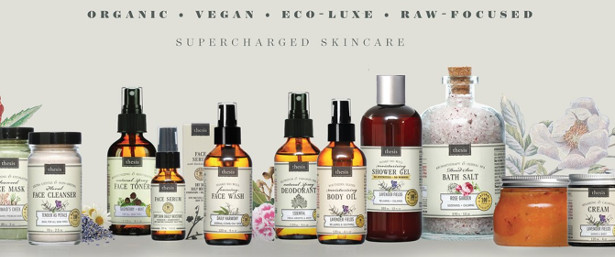 Moms are sensitive people – their hearts drive them to the great lengths to care for their family and this means that oftentimes they may forget to care for themselves. Which leads to drier, more sensitive skin.
Thesis provides 100% synthetics-free, preservative-free spa-at-home experience for every Mom out there who needs some me-time. The ideal products for skin sensitive to synthetic chemicals.
Our range of Organic powdered facial masks will give an amazing glow and restore skin's elasticity and vitality after a single application. In fact, we know that once our masks find a place in the bathroom, all members of household tend to partake in masking and having fun together.
Aprirori Beauty is a skincare, health, and wellness company that has a number of products that are perfect for Mothers.
Please see a sampling of some of their most popular gifts for Mom below: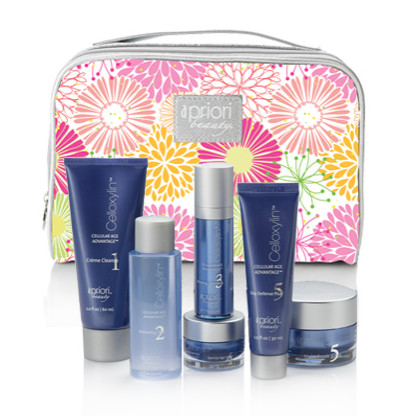 Celloxylin Cellular Age Advantage Set "In-the-Bag" ($145) -https://www.aprioribeauty.com/shop/skincare/anti-aging-face/celloxylin-cellular-age-advantage-set-in-the-bag
Celloxylin Enzyme Activated Micro Scrub ($38) -https://www.aprioribeauty.com/shop/skincare/anti-aging-treatment/celloxylin-enzyme-activated-micro-scrub
Celloxylin EPIC Instant Wrinkle Reducer ($59) -https://www.aprioribeauty.com/shop/skincare/anti-aging-treatment/celloxylin-epic-instant-wrinkle-reducer
Celloxylin PSR Next [Precision Skin Rejuvenator] ($105) -https://www.aprioribeauty.com/shop/skincare/anti-aging-treatment/celloxylin-psr-next-precision-skin-rejuvenator
Celloxylin Pure Detox, Purifying Clay Masque ($44) -https://www.aprioribeauty.com/shop/skincare/anti-aging-treatment/celloxylin-pure-detox,-purifying-masque
Hint of Color Makeup line (ranges from $18 – $231 for the full set) -https://www.aprioribeauty.com/shop/color/hint-of-color/

The following critically acclaimed dramas from PBS Distribution to give as gifts this year to Mom which she is sure to enjoy; "MASTERPIECE: Poldark Season 3," and "MASTERPIECE: Victoria Season 2," on either DVD and Blu-ray, as well as "Jamestown" which is streaming on the PBS MASTERPIECE Prime Video Channel and PBS Passport.
MASTERPIECE: POLDARK SEASON 3
"POLDARK SEASON 3" continues the saga of Ross Poldark and his fiery partner, Demelza, starring Aidan Turner (The Hobbit) and Eleanor Tomlinson (Death Comes to Pemberley) as the intrepid eighteenth-century duo.
1794: War and the revolution in France hang over Britain. In Cornwall, George Warleggan grows his empire with a view to crush the Poldarks while Ross and Demelza attempt to keep the peace and repair their relationship at Nampara. However, the arrival of Demelza's brothers disturbs the fragile truce and Ross must ask himself how long he can allow George's ascent to continue unchecked. Facing battles both at home and abroad, will Ross answer the call and risk losing everything he holds dear?
"POLDARK SEASON 3" is currently available on DVD and Blu-ray. The run time of this program is approximately 540 minutes on 3 discs. The DVD has an SRP of $44.99 and the Blu-ray has an SRP of $54.99. There are approximately 30 minutes of bonus features.
MASTERPIECE: VICTORIA SEASON 2
Acclaimed drama Victoria returns for a second season starring Jenna Coleman (Doctor Who) as Queen Victoria, a nineteenth-century heroine for our times. This landmark account of the life of one of history's greatest monarchs continues as the Queen faces the very modern challenge of balancing a growing family with her marriage to Prince Albert (Tom Hughes, The Game) and her work – all while being the ruler of the most powerful nation on earth. As Victoria's reign continues into the 1840s, her Kingdom is witness to extraordinary events – constitutional crises and scandals at court, the rise of the Chartist movement, the devastating Irish Potato Famine, and Europe swept by revolution. As the saga unfolds over vital moments in history, the Queen and Prince Albert must meet each public challenge while confronting profound personal changes.
"VICTORIA SEASON 2" is currently available on DVD and Blu-ray. The run time of the program is approximately 480 minutes on 3 discs. The DVD SRP is $49.99 and the Blu-ray SRP is $59.99. There are over 20 minutes of bonus features.
JAMESTOWN
This new period-drama from the creators of Downton Abbey follows the lives of three courageous, dynamic women who decide to leave their dark pasts behind in England, and start a new life across the Atlantic Ocean in 17th Century America.
Taking viewers back to 1619 Jamestown, Virginia, Alice, Verity and Jocelyn are among the first women to arrive in the English colony. Duty bound to marry the three men who have paid for their passage to the New World, they have little idea of what the future holds or the disruption their arrival is about to bring. Twisting storylines follow the new arrivals as they make an immediate impact and are thrust into a new world of love, desire, power and survival. While love triangles, bitter rivalries and fierce competition cause conflict for the residents, ultimately they are bound together by their resolute will to survive and thrive in their new lives.
"JAMESTOWN" is currently available for streaming on the PBS MASTERPIECE Prime Video Channel, and PBS Passport. The run time of the program is approximately 480 minutes.
BodyGuardz
BodyGuardz has a number of products that are a great solution for active moms on the go.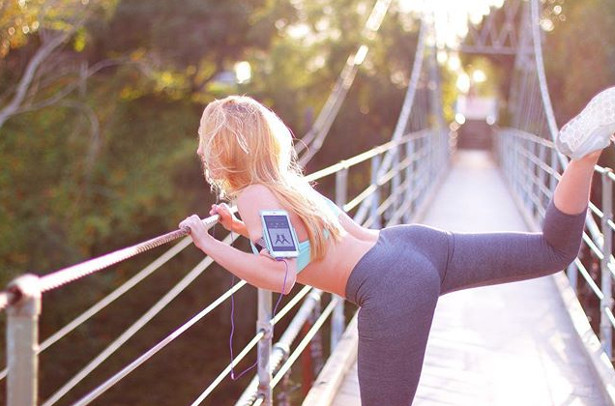 Trainr Pro Case ($49.95): Perfect for active moms, this high-performance case enhances on-the-go lifestyles with its "snap-on" fitness armband; soft, sport-grip materials; and pro-athlete-grade impact protection.
Ace Pro Case ($34.95): The Ace Pro case comes in a pretty, pale pink and is engineered to accentuate the design of any device—providing slim, lightweight protection. It features Unequal Technology's patented impact-absorbing material for use by professional athletes for maximum protection.
Ace Fly Case ($34.95): The Ace Pro case is made with Unequal Technology's patented impact-absorbing material and features a new, subtle design pattern incorporated into the back of the case.
Pure 2 Edge Screen Protector ($44.95): BodyGuardz Pure 2 Edge builds upon our award-winning Pure 2 product by expanding coverage from edge-to-edge using AlumiTech™. The glass has increased scratch resistance, reduced scratch visibility, and improved "after-scratch."
—
Does your mom seek out organic, natural ways to feel and look better?
Then, The Synergy Company is here. Let's help you give mom the BEST Mother's Day.
www.thesynergycompany.com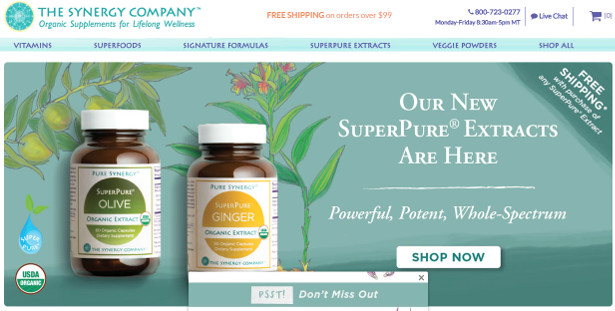 "Anti-aging foods can be delicious and help prevent signs and symptoms of aging," says Dr. Chante Wiegand, naturopathic doctor and director at The Synergy Company. Here are FOUR, ORGANIC, anti-aging gift ideas for mom. We can also send you the formulas to try yourself. All items available on Amazon.com and through The Synergy Company website.
Black Radish and Artichoke Juices. These hard-to-find juices are anti-aging masters. Their high concentration of glucoraphasatin offer healthy DNA protection and detox activity. Find these in our Cell Protector(™) Formula. The 15+ ingredient formula protects healthy cells & DNA, reinforces detoxification, and promotes healthy liver function.
Japanese Knotweed. The Chinese are known for their anti-aging and long lives.. Japanese Knotweed is partly to thank. It's natural resveratrol (also in red wine) supports healthy aging, balanced metabolism & blood sugar, heart health, radiant skin, and more. Try our SuperPure® Resveratrol Extract loaded with antioxidants and is certified organic.
Vitamin C: Vitamin C is not just for colds and flus. Vitamin C — in its purest form — serves as an antioxidant, promoting healthy hair, skin, and nails. Our Pure Radiance C® is full of wild-harvested camu camu, organic acerola, and antioxidant-rich organic berries and fruits.
BERRIES! The more exotic, the better: Aronia and Elderberries of N. Europe, wild blueberries. And bilberries. One teaspoon of our Berry Power(™) protects and supports daily vitality, a healthy heart and blood vessels, healthy vision & skin, and… healthy aging.
In our increasingly stressful, polluted, and toxic world — many moms seek ways to reverse signs of aging. Both outside and inside.
Cozy Robes and Sleepwear for Mother's Day
Comfortable and chic robes and sleepwear offered fromSpicy Lingerie.

Spicy Lingerie offers a range of styles that will suit every type of mom. Jaclinne Cheng, CEO & Founder of Spicy Lingerie has sent us a few of her personal favorite picks.
Heaven Sent Sleep Robe
Description: This timeless long sleeve robe is ultra-soft, giving moms the perfect comfortable loungewear. This robe features a scalloped lace trim and an adjustable tie.
Link to product: https://www.spicylingerie.com/ic-7840.html
Lay In My Arms Robe
Description: For a luxurious twist on a staple sleepwear piece, the Lay In My Arms Robe gives moms a lavish look while being comfortable. This robe features a satin material and a removable tie. It's available in a variety of colors, including rose gold, back, and aqua.
Link to product: https://www.spicylingerie.com/ic-7854.html
Long Sexy Satin Robe
Description: Moms who want more coverage will love the Long Sexy Satin Robe. This robe features lace trim cuffs and a matching sash.
Link to product: https://www.spicylingerie.com/ic-7800.html
Peace Love & Wine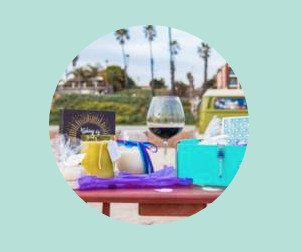 Peace Love & Winr has some fun items including our BOHO Box (a self-care, sisterhood retreat in a box) and the beautiful shimmer items from OneHope. We can also customize an intimate private dinner experience.
peaceloveandwine.com
CompMed Rx
Mom's these days fill several roles in modern family life. Many mom's juggle careers while still caring for their children and spouse. CompMed Rx is a members only site that gives mom and everyone else a little more time in the day. From 24 hour $0 copay doctor consultations to discounted labs and prescriptions CompMed Rx gives you the tools to save time and money.
If you would like to include a coupon for Mothers Day, the code below will take $2.00 off the 14.95 member dues every month indefinitely.
Larry Medcalf is a health insurance broker in Indiana and surrounding states. He is the owner of CompMedrx.com and has 14 years experience in financial sales.
Receive a tax refund for discounted rugby and / or other entertainmenttickets & proceeds go to charity?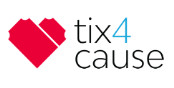 Whether 'rugby moms' want to watchmore rugby (https://www.tix4cause.com/search-events?terms=rugby) or would prefer to tackle a different form of entertainment, there are 1000s of events listed on Tix4Cause.
Tix4Cause, a competitor to Stubhub, is an electronicmarketplace for tickets, with 50% of the proceeds going to a charity the purchaser selects from a dropdown list of hundreds.
Mary Nemetz, co-founder and CEO of Tix4Cause, beganthe service a few years ago, and its slowly approaching $1 million raised forcharities with tickets sold to date.
DesignMySoap.com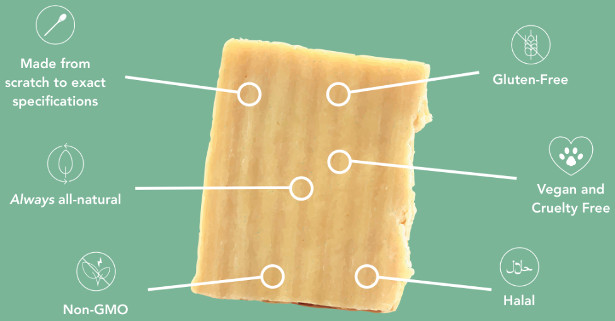 100% personalized, all-natural bar soap, made exactly to your specifications, with your choice of skin type, aromatherapy-grade essential oils, exfoliants, and customized packaging, all for just $8 per bar. You can order as few as one bar, and we'll produce and ship our your custom soap within 10 days or less.
Our personalized soap is made to be the perfect soap for you and your mom (because we believe the perfect soap is the soap that is made for your specific needs). 🙂
Luxury freestanding bath brand, Victoria + Albert's Tombolo bath rack is the perfect gift for mums looking for a spot of relaxation and peace!
What more could a person want on Mother's Day?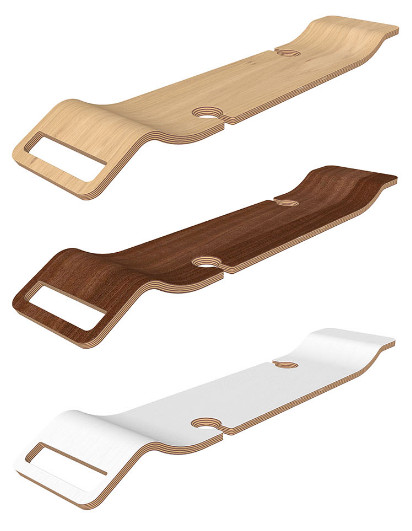 It is ideal for a long relaxing soak, either on your own or with your loved one. The Tombolo rack has two integrated spaces for wine glasses, as well as a space to hold your towel. Complete with discreet non-marking glide strips on the underneath of the rack, users are able to move the Tombolo smoothly along the bath surface without worrying about any marks left on the bath. The Tombolo is available in Oak, Walnut or White laminate.
Tombolo 8 / Tombolo 10
RRP: $560 AUD
www.vandabaths.com/aus/australasia/product/tombolo-10/
REBECCA MINKOFF CELEBRATES Coachella
April 16, 2018 (Los Angeles, CA) – Rebecca Minkoff hosted a #SeeYouAtCoachella VIP dressing event at her Melrose Avenue boutique to celebrate the 2018 Coachella Valley Music and Arts Festival. To get festival-ready, guests were invited to choose pieces from the Spring 2018 Desert Bound collection, sip cocktails by Chandon, and show off their festival style in front of a Feminist photo wall installation.
Notable attendees included Lauren Scruggs Kennedy, Michelle Madsen, Kassandra Clementi, Georgie Flores, Tasya Teles, and Gina Ybarra, amongst others.
The following wore Rebecca Minkoff while attending the 2018 Coachella Music Festival:
BRANDI CYRUS
wore the Bree Belt Bag with Charms in Black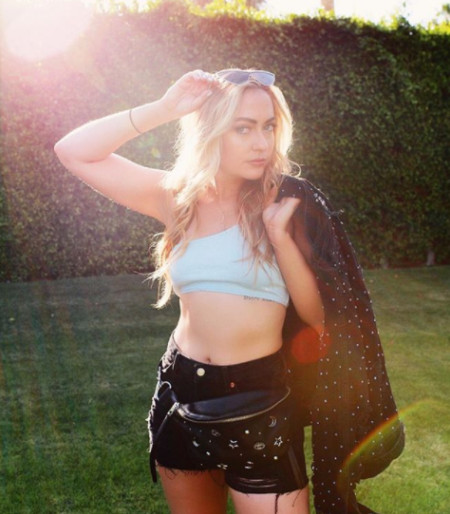 Photography credit: Brandi Cyrus, @Brandicyrus Instagram
The rights to this image are not owned by Rebecca Minkoff
A Mother's Day Gift for that Pet Mom in Your Life!
Sunday, May 13th, is right around the Corner…
Do you have a Mother's Day gift picked out for that special Mom in your life?
How about a custom portrait of Mom's four legged darling.
Just Imagine your Mom's reaction when she sees her lovebug's face in a custom pet portrait!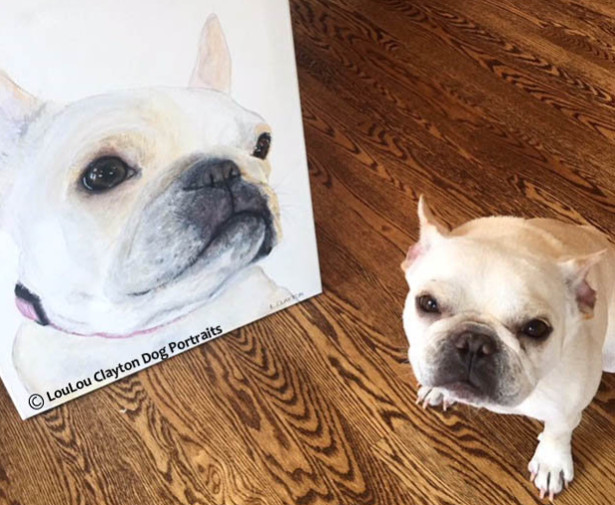 Mother's Day Special
My Special Gift for You & All Pet Moms
A 6×6″ Custom Pet Portrait
Special $99 Reg $150
I paint my custom pet portraits on gallery wrapped canvas
from your emailed photos!
shipping everywhere
For additional sizes and prices please visit
loulouclayton.com
loulou@claytonpetportraits.com
Feel free to share this Newsletter with your pet loving friends!
Follow for More!
Instagram and Facebook
LouLou Clayton
Decadent and delicious, The Grown Up Chocolate Company's chocolate cups are the ultimate indulgent treat – and with six in each box, perfect for sharing.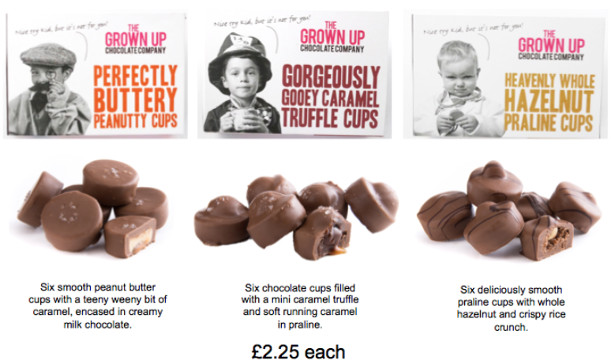 Famous for reimagining the chocolate bars we all loved as children, but for grown-ups, the experts at The Grown Up Chocolate Company certainly know how to reach all sweet spots with their gorgeous chocolate creations… all handmade in Harlow from the highest quality ingredients (and a sprinkling of love).
Just remember, these are strictly for grown-ups, so no need to share with any mini-mes!
www.thegrownupchocolatecompany.co.uk
Mother's Day is approaching quickly.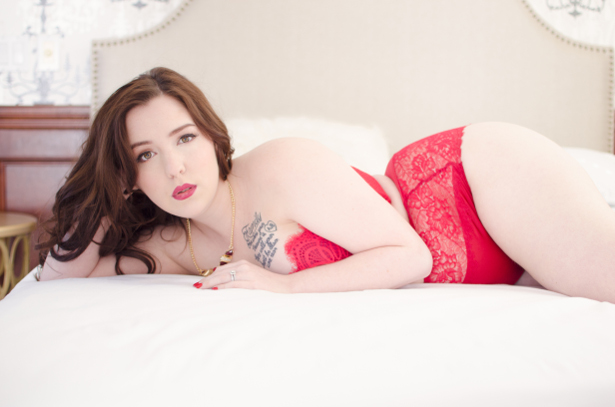 You've probably already started preparing for the celebration by doing sweet things like baking cookies and pies and everything nice. You're likely preparing a gift for your mother as well. What do you do for YOU on Mother's Day? Have you ever considered how rewarding & therapeutic a boudoir shoot would be?
Why on Mother's Day?
Mother's Day symbolizes a day to honor and cherish mothers. It's the one day out of the year where mothers can relax and wind down. When do busy moms take time to do something for themselves? When will you take a break from all your duties and do something that boosts your confidence? Why not on Mother's Day? After all, you're not only a Mother, but you're also a woman…an intelligent, beautiful, nurturing woman. A boudoir shoot will provide a permanent reminder year round of how amazing and beautiful you are when things are chaotic, exhausting and stressful. Boudoir photos serve as a permanent confidence boost.
You'll learn to discover yourself, love yourself and appreciate every single flaw.
So now, the lingering question is why now? Why on Mother's Day?
Let's get really honest for a moment. How many times a day do you stop in a front of a mirror and count your flaws? That stretch mark over there, that scar over here, and oh, that flabby skin you wish weren't there at all.
Or maybe you haven't stopped. You're always on the run. Always running errands and doing chores to make sure everything is taken care of for your family. You don't have enough time to look at yourself; To appreciate yourself and the value of your beauty.. That's why this Mother's Day we recommend a boudoir shoot.
You'll gain a sense of inner confidence and freedom that you've never experienced before. If it boosts your confidence and makes you feel happy, why shouldn't you do it?
What are you offering yourself on this Mother's Day?
Photographically yours,
Anastasia MacGillivray
The owner of Anastasia Mac Photography
www..anastasiamac.com
781-626-0697
Follow me on: FACEBOOK: http://www..facebook.com/AnastasiaMacPhotography
Instagram: http://www.instagram..com/AnastasiaMacPhotography
Looking for the perfect gift for your Mother's Day!
Priced at $149.00, C by GE Sol is the very first lighting product integrated with Amazon Alexa.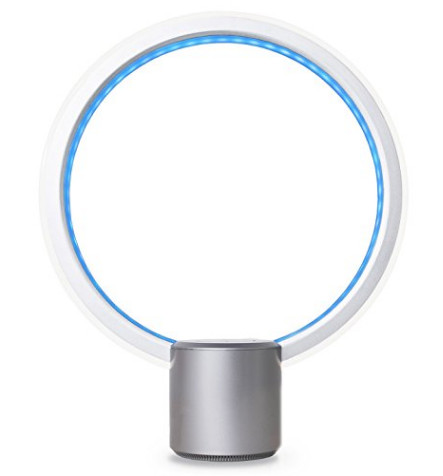 In addition to using C by GE Sol to order her dinner, listen to the latest headlines, play music or respond to a host of other Alexa voice commands, moms can use the LED lamp with microphones and a speaker to control all Alexa-compatible products in their homes, from connected light bulbs to thermostats to home appliances — all making mom's life a little easier.
www.nightire.com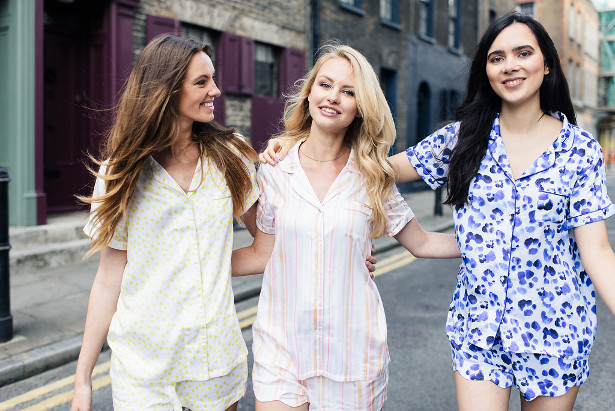 Introducing Nightire, the Urban Sleepwear range made of 100% bamboo fabric. These PJs are super soft, temperature regulating (g'bye night sweats!) and kind to the environment. Sold in UK, US and EU markets, each set is made with love, designed with details in mind, and covered in a beautifully impactful, urban print.
NapAnywhere — the "neck pillow reimagined ®.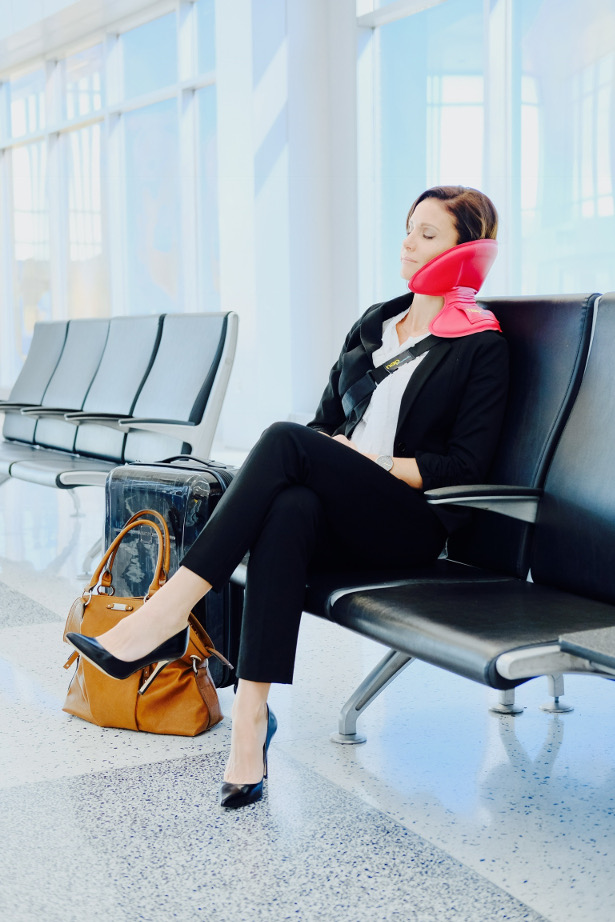 It's a terrific gift for any moms who travel (or commute) on business or who enjoy traveling with their families, and they want a product to help them arrive rested — either ready to be "on" for their business day, or ready to enjoy their vacation destination. The NapAnywhere was created by a physician, and its forward-thinking design helped win it the Product Innovation Award at the International Travel Goods Show. Its design enables it to provide better support and rest than many of its competitors — no more crick-in-the-neck while sleeping upright on planes or in cars! When not in use, it flattens to be less than an inch thick and weighs only about 8 ounces, so it's easily packable in a laptop bag,
backpack or briefcase. It comes with a strap to help ensure support, has its own carrying case, and can be worn on either side of the head, or turned forward to prevent chin-drop. It's now $10 off with free US shipping at our website, www.napanywhere.net , and an add-on purchase of headphones ideal for sleep is available now as well. We also have one color — pink — available on clearance at $29.
With everyone living such fast paced lives it's easy to forget a phone charger at home.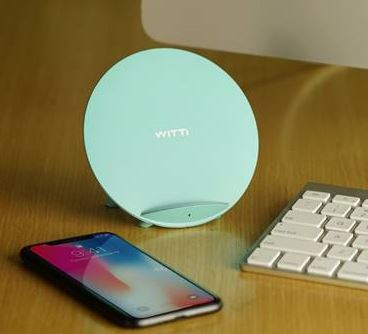 Stop hassling with cables and start wireless charging now with the CANDI Wireless Charging Station. The CANDI Wireless Charging Station offers an instantaneous charge to Qi-enabled devices including iPhone 8 / 8 Plus and iPhone X, Samsung Galaxy S9, S9Plus, S8, S8 Plus, S7, S7 Edge, S6 Edge+, Note 5. The sleek and stylish design can fit in any room; and comes in three bold color options. Leave one at home; bring another to the office and never have to worry about remembering a charger again. The CANDI charging station features an LED indicator with automatic turn off and allows for simultaneous charging and activity use. Just place the device on the charging port and it will be charged in no time!
Get your creative juices flowing with a spot of morning coffee with a twist.
Inspired by Howard Hodgkin's painting In The Studio of Jamini Roy, this quaint espresso cup let's you incorporate part of the original canvas into your daily routine giving you a piece of art to hold in your hands.

Howard Hodgkin's infatuation with India in the 60's led him to interpret the vibrant colours and sights he saw into his paintings which transfer eloquently onto this cup.
Following Hodgkin's exhibition at The Hepworth Wakefield art gallery, this award-winning Espresso Cup has demure tones of black and orange making it a chic, stylish piece- the perfect addition to any kitchen.
So grab a cup of coffee along with a piece of Hodgkin's creativity and start your day off feeling inspired.
Howard Hodgkin Espresso Cup £12.95 available from The Hepworth Wakefield – shop.hepworthwakefield.org
(ACE Best Product Award Winner)
The Howard Hodgkin Espresso Cup is part of the Howard Hodgkin range sold at The Hepworth Wakefield,
which has recently won the Association for Cultural Enterprises (ACE) award for Best Range.