Stocking-­‐filler socks that save endangered species
Imagine if your Christmas gifts could save a critically endangered  species? Critically Endangered Socks has launched a five-­‐piece  sock collection so you can do just that. Retailing at £12 per pair and available in two sizes, (UK  4–7/8-­‐13) the mind-­‐blowingly soft and luxurious socks are made from a blend of sustainably sourced, Oeko-­‐Tex certified bamboo and cotton. Each pair is named after and draws inspiration from one of five critically endangered animals, with 20% of sales going towards a  different hand-­picked animal charity, making receiving socks for Christmas at last far more  interesting. In the first year, the London-­based startup has already notably protected 20,000 square metres of rain forest habitat in Borneo, home to the critically endangered Borneo Orangutan, of which there are only 40,000 left. The orangutan pair is orange in a nod to the orangutan's auburn fur.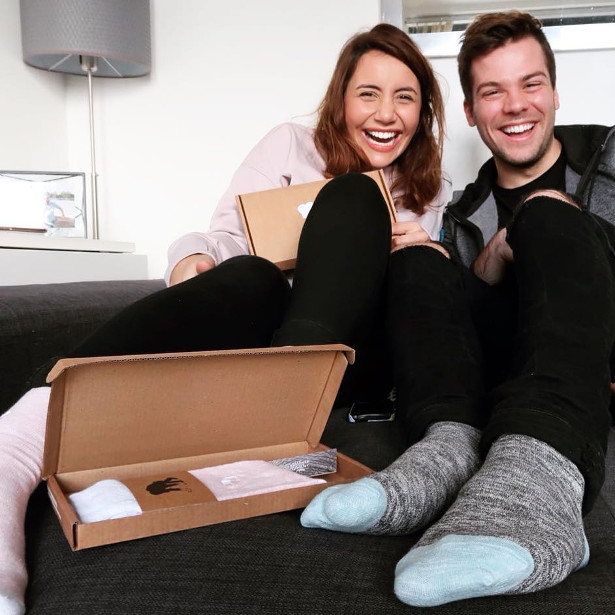 The company also supports the Maui Dolphin (63 left in the wild) with a deep blue pair to match the sea amongst which the animal spends its days,  the Amur Leopard (100 left in the wild) with a grey and white pair, influenced by the leopards light winter coat, the Sumatran Elephant (2,000 left in  the wild) with a pink pair to match the animals pinkish grey colouring and the Hawksbill Turtle (23,000 nesting females left in the wild) with a green  pair  to  match  the  luscious  algae  which  the  animal  dines   on  day  and  night.  The  socks  are  packaged  in  a  recycled  cardboard  box  which  includes a simple fact sheet informing customers about the critically endangered animal charity they are supporting with each purchase.
Every sock  also  features  an  embroidered  icon  of  the  animal   they  protect,  serving  as  a  true  badge  of  honor  for  the  wearer.     The  socks,  which  are  only available online, offer effortless, timeless style which can be worn with pride again and again. For more, visit criticallyendangeredsocks.com