Two-time gold medalist & two-time national champion in the sport of women's tackle football has created a football-themed card game called, Blitz Champz (www.blitzchampz.com), which is the perfect gift for dads on Father's Day!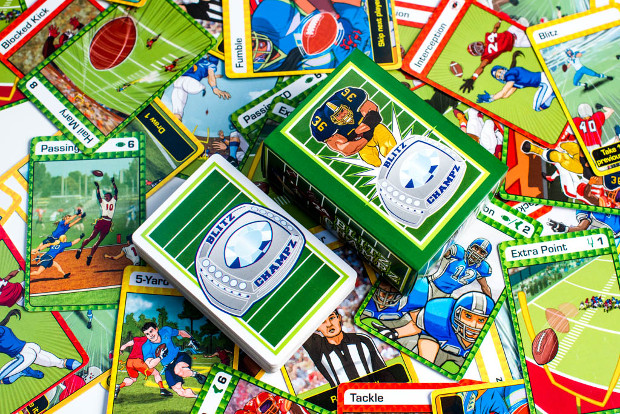 Blitz Champz is a fun and exciting card game based on the sport of American football. Blitz Champz can be played by 2-6 people at a time, and is suitable for ages 7 and up.
Blitz Champz was selected as a 2017 National Parenting Product Awards (NAPPA) winner. NAPPA Director, Elena Epstein stated the following about Blitz Champz, "If you and your kids like football, you'll enjoy this card game. It also teaches strategy and reinforces math skills."
For those dads out there who are sports fans, especially the ones who love football, Blitz Champz is a unique game that the entire family can enjoy. Blitz Champz is available on Amazon for $19.99.