NEW CAMPAIGN / PRIMAL CURE / STOP BEING SICK STOP BEING A SICK STASTIC Blog 1 A VITAMIN C PRODUCT THAT IS PREMIUM STRENGTH VITAMIN C… Simple But So effective because your body needs Vitamin C, this simple little bottle contains that product!
LETS AVOID A NATIONAL EMERGENCY!
"Very well made, when I heard some of the stories about this company and how great their customer service is. How positive their customers are about the product potency and how they had been been paying so much! One of the untold stories is the human bio-deficiency emergency that is being averted by getting the vitamins and minerals that contribute to the health of everyone! That potential emergency ends when we eat properly and smart supplement! I have integrated this product from Primal Cure into my daily lifestyle list and I have found it to be so easy metabolised, and after research of Primal Cure as a company I know that I am receiving a premium strength Vitamin C supplement" Very Best Wishes, InTouch Rugby Nutritional Supplement Editor.
Primal Cure – Primal Vitamin C 1250%
£4.99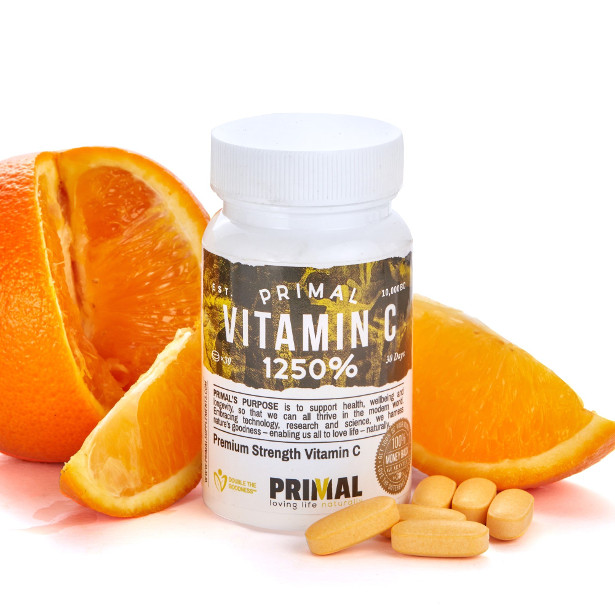 FACEBOOK | TWITTER | INSTAGRAM | YOUTUBE
Primal Cure – www.primalcure.com – a health and lifestyle movement helping people live longer, by loving life naturally.
Primal Cure have a vast product range, comprised of natural supplements, cosmetics, kitchen, cleaning and bathroom products, together with other household items.
www.primalcure.com
BRAND NEW FORMULA: Love the difference or get 100% of your money back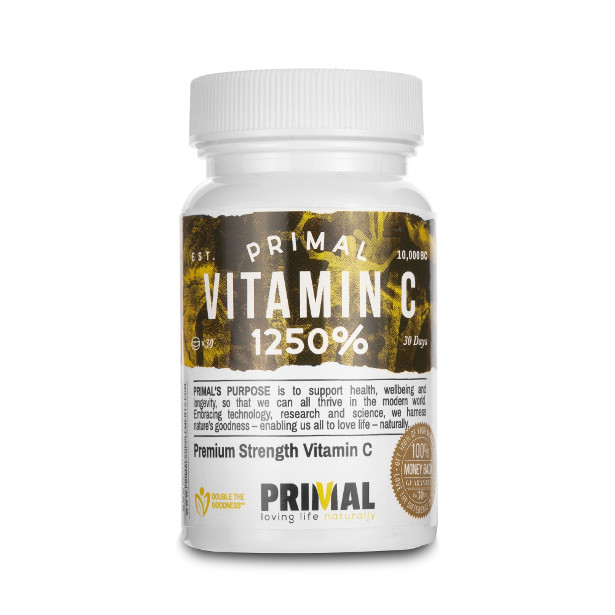 Vitamin C helps to increase energy levels both physically and mentally, reducing tiredness and fatigue
With improved collagen function for healthier bones, teeth, cartilage, skin and blood vessels, expect a stronger body and healthier joints
Anti-cancer properties help fight against free radicals which cause serious ailments
MADE IN THE UK – GMP Certified
DOUBLE THE GOODNESS – With our Double the Goodness scheme, 25% of our net profit goes to improving health and nutrition in malnourished communities.
Primal Supplements – Designed from the outset with your health in mind
INGREDIENTS
Vitamin C (as Ascorbic Acid), Bulking Agent (Microcrystalline Cellulose), Glazing Agents (Hypromellose, Glycerin, Hydroxypropylcellulose), Anti- Caking Agent (Magnesium Stearate), Colour (Beta Carotene)
Important Information:
Food supplements should not be used as a substitute for a healthy diet and healthy lifestyle. If you are pregnant, breastfeeding, taking prescription medication or under medical supervision it is advisable to consult a GP prior to taking any supplements. Discontinue use and consult a GP if adverse reactions occur. Do not exceed stated dose. Keep away from children at all times.
Allergen Warnings:
Manufactured on equipment which processes products containing nuts, milk, shellfish, fish and soya. Store in a cool dry place.
Vegetarian / Vegan status:
Suitable for Vegetarians / Suitable for Vegans