A Doro 7060 mobile communication device is a perfect gift for a loved one aged 65 and over this Mother's Day, helping those who struggle with over complicated tech stay connected!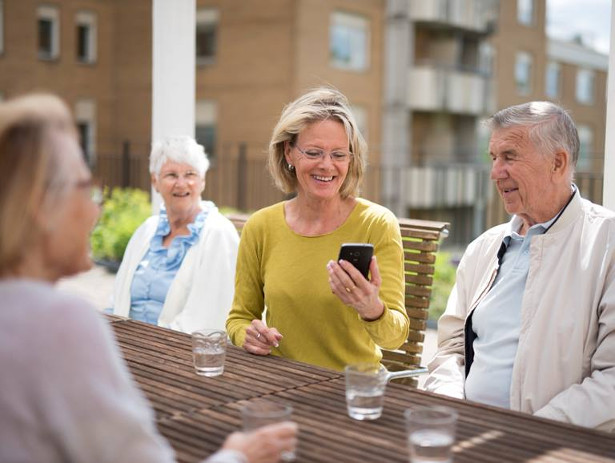 In case you are unfamiliar with Doro, they are the market leader in phones for the ageing population and have a selection of mobile handsets perfect for over 65's.
More information about Doro and the full handset range can be found at doro.co.uk
About Doro Smart Phones
Doro smart phones are easy to use and are specifically designed for use by over 65s. All Doro handsets have built-in Assistance button and HAC (Hearing Aid Compatibility) making it the perfect device for senior loved ones. Even if they are new to mobile technology, the easy to use features make keeping in touch very simple and a pleasure to use. The handsets are easy to set-up, have long lasting batteries and designed to keep users connected and safe when home or away.
Doro 8035 – Perfect for first time users
Price: £119
Stockist: Car Phone Warehouse, O2, Vodafone, Tesco, EE.
Available: as Pay As You Go or contract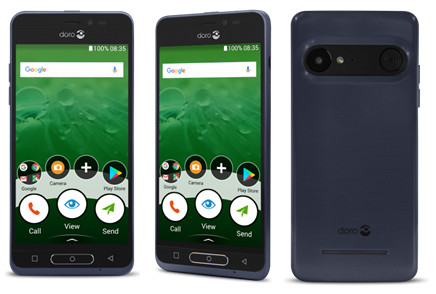 The smartphone with a dual interface
The versatile Doro 8035 offers a great experience for both Android users and first-time smartphone owners. Unlike other smartphones, it allows you to choose between a traditional Android interface and Doro's highly intuitive, action-based interface that makes navigating brilliantly simple. It also keeps track of the actions you use most often. Even better, the Doro 8035 comes with Google Assistant', a powerful personal assistant that responds to your voice. There is also a built-in assistance button enabling direct contact with providers of emergency or convenience services in your area.
As well as the key Doro DNA features appreciated by seniors around the world: loud and clear sound, easy to hold, robust and with physical buttons, the smartphone boasts a new in-call 'boost' feature. This lets users of the Doro 8035 press the 'I want to' button to increase call volume by 6/7dB. The 8035 is the first phone in the Doro portfolio to possess such a feature, further aiding seniors who are hard of hearing.
Doro 7060: next generation feature phone
£130
Available pay as you go or contract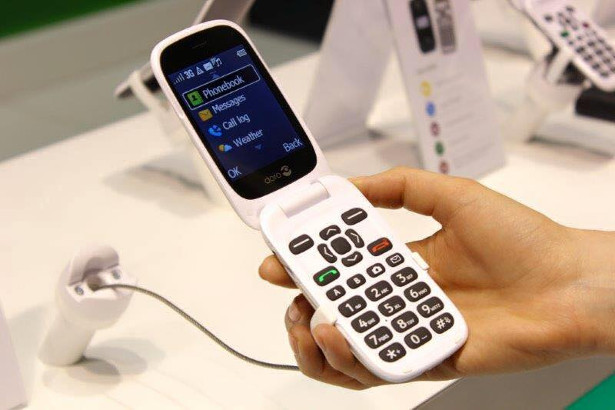 The Doro 7060 feature phone is a next generation, 4G, easy-to-use clamshell phone with VoLTE support, meeting the anticipated migration from 3G to 4G networks. The new phone has a large 2.8 inch main colour display and a 1.44 inch colour external display with caller ID. The Doro 7060 is a smart feature phone, meaning it has support for online tools and apps, and like the 8035, it will also incorporate the new in-call 'boost' feature. The device features large and well-separated high-contrast keys, with a shortcut key for the camera, as well as the Doro assistance button. . The black and white Doro 7060 can connect via both wifi or mobile data, and will be available from June in the UK.