A Little 'Savoir-faire' from Bonne Maman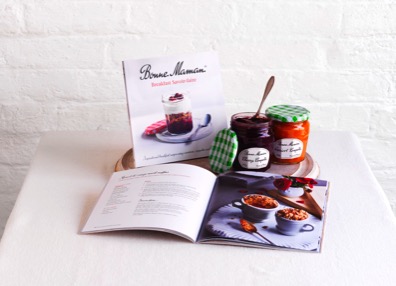 Start your day the French way with the new 'Breakfast Savoir-faire' cookery book from Bonne Maman. Detailing a little French breakfast 'knowhow', the brand has branched out from the traditional and taken breakfast and brunch favourites beyond buttery croissants and warm brioche.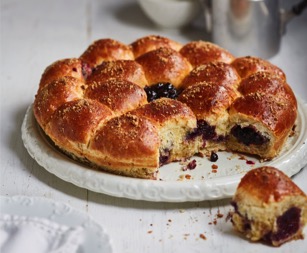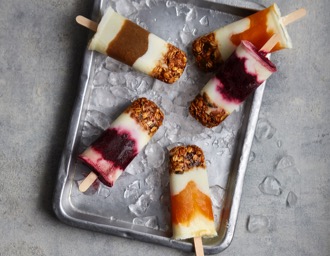 With over 30 brand new recipes, Bonne Maman's refreshing look at the most important meal of the day includes a selection of mouth-watering sweet and savoury meals using an array of Bonne Maman's famous conserves, delicious fruit compotes, tangy marmalades and indulgent sweet spreads.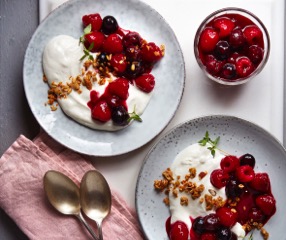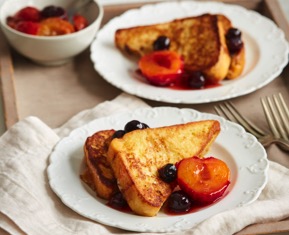 Catering to every palate, the book takes readers on a breakfast journey from tasty on-the-go recipes, adventurous outdoor feasts and hearty weekend favourites through to relaxing breakfasts in bed, sumptuous stacks of pancakes and warming bowls of porridge. Recipes include apricot, orange & carrot shake, overnight oats, super green smoothie bowl, sweet & smoky pan eggs and breakfast lollies.
Complete with mouth-watering photographs sure to tempt any food lover, 'Bonne Maman Breakfast Savoir-faire' makes a perfect gift for any budding cook or passionate foodie. Available in paperback on Amazon , Waterstones and Foyles bookstores for £9.99.
For more information about the Bonne Maman range, recipes and inspiration on what to do with your beautiful empty Bonne Maman jars visit: www.bonnemaman.co.uk
BREAKFAST COMPOTE LOLLIES
(SERVES 6)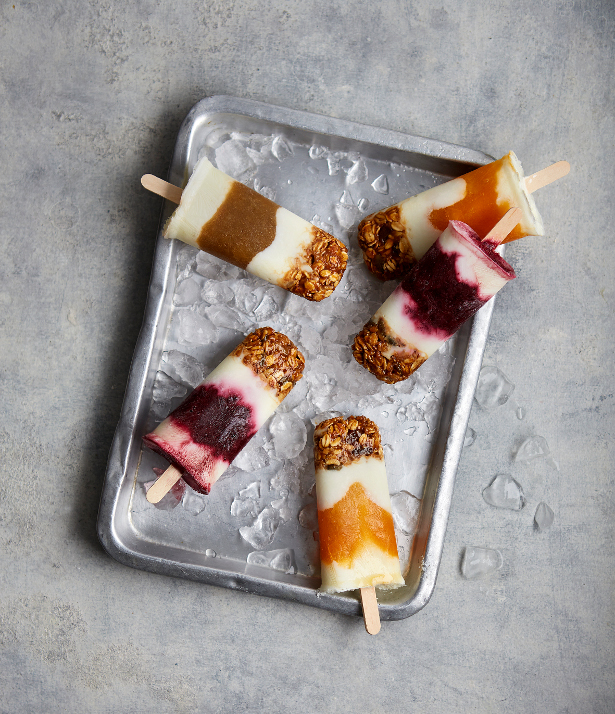 Ingredients:
60g toasted granola
2 tbsp Bonne Maman Salted Caramel
300g fat-free, thick- set natural yoghurt
200g Bonne Maman Cherry, Apricot or
Rhubarb Compote
Method:
1. In a small bowl, mix the granola with the caramel and stir well to combine.
2. Spoon the mixture into the bottom of 6 ice-lolly moulds and press down firmly with the handle of a wooden spoon.
3. Add alternative dollops of yoghurt and compote. Insert a lolly stick into each and freeze overnight until firm.
Cooks Tips:
For a dairy-free alternative, puree the compote with a little fresh orange juice and make compote-only lollies. If you don't have custom-made lolly moulds, then small freezer-proof containers will do the job. Just pop a lolly stick into the mix and freeze in the same way as with proper moulds. When you take them out of the freezer, run the outside of the container under hot water to release the lolly.
Available through Amazon, Waterstones and Foyles @ £9.99.