AlcoSense Elite 3 Breathalyser Launches
The latest generation of the UK's most award-winning* personal breathalyser has been launched.
The AlcoSense Elite 3 features upgraded Semi-Conductor alcohol sensor technology for unrivalled accuracy at this price point.
Designed in the UK and easy to use, the Elite 3 fits in the palm of your hand and gives your alcohol reading in seconds.
Simply turn it on and insert a blow tube. When the blow symbol is displayed on screen, blow through the device for approximately six seconds until it beeps.
A few seconds later your results will be shown in increments of 0.01 ‰BAC or mg/L, giving you a detailed understanding of your alcohol level – and more importantly, when any alcohol from the evening before has cleared your system.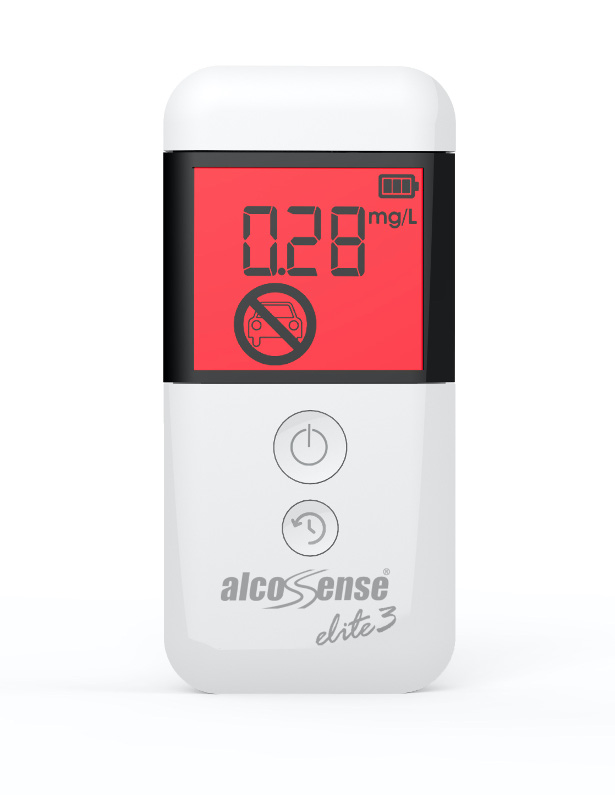 The Elite 3 uses a colour coded results system, alerting you when you are near or over your chosen drink drive limit. It can be set to any limit in the UK and Ireland, including the lower Scottish limit and novice driver limit in Ireland.

It features inbuilt air flow sensors and, unlike many other breathalysers at this price point, the Elite 3 takes a larger breath sample including deep lung air to increase the accuracy of the readings.
Deep lung air contains the most accurate concentration of alcohol – but some similarly-priced breathalysers take much smaller samples and risk sampling air from the throat or top of the lungs, significantly reducing accuracy.
To make life even easier the Elite 3 will store the last nine test results, which can be easily accessed by pressing and holding the history button on the front of the breathalyser.
Keeping a Semi-Conductor breathalyser sensor free from oxidisation is essential for long term performance. The AlcoSense Elite 3 automatically performs a sensor clean every time it is used and periodically performs a deep clean, helping to keep the sensor in top condition and readings accurate.
It also now features a calibration reminder after 12 months or 300 tests, so you can easily remember to have your breathalyser recalibrated to ensure ongoing accuracy.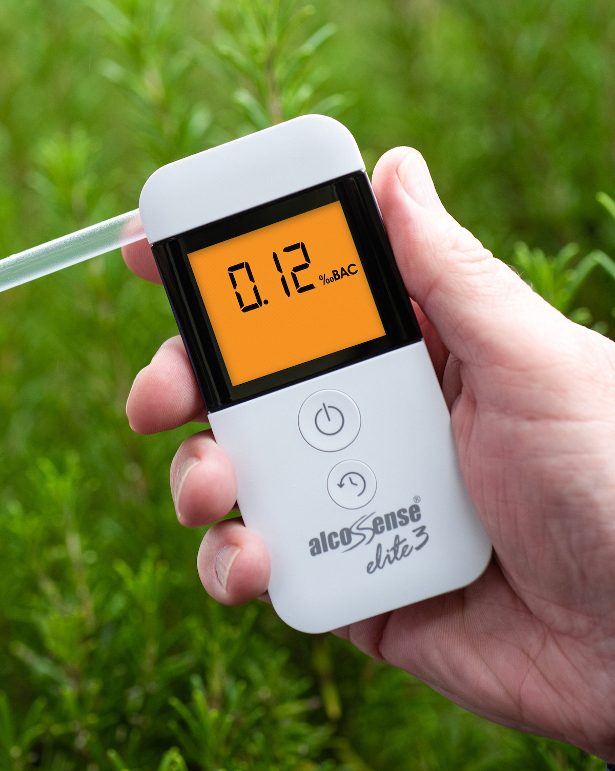 "Part of the responsible enjoyment of alcohol is to understand its effect on the body and when you are clear of alcohol the next day," comments Hunter Abbott, managing director of AlcoSense Laboratories.
"The Elite 3 helps you do exactly that by giving you the tools to make an informed decision – removing the potentially fatal guesswork of knowing when you're clear of alcohol the morning after the night before".
The sleek pocket-sized AlcoSense Elite 3 is available from Halfords or www.alcosense.co.uk priced £69.99
*The AlcoSense Elite 2 won more group tests than any other breathalyser in the UK market including: What Car? Best Breathalyser Under £100; Fifth Gear Group Test; Wired Magazine Group Test; Diesel Car Magazine Group Test; Sunday Post Group Test; Road Safety Analysis Group Test.