All mothers LOVE toffee & These Are Delicious Available @ www.AmeliaToffee.com
The sumptuous texture of our toffee comes from the salty sea air that fills our kitchen. Established on Amelia Island, Florida, our amazing recipes sets our toffee apart. And it is Incredibly Indulgent. Enjoy!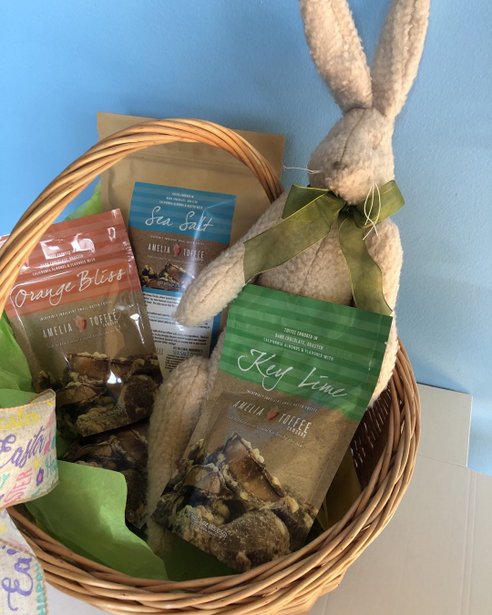 Hand crafted on Amelia Island, Florida, Amelia toffee is created in small batches, ensuring the best quality and the greatest attention to detail.
Tradition, innovation, and artisanal craftsmanship are the ingredients from which the Amelia Toffee Company was born. With an old family recipe in hand, our founder, Anita Comisky, delved into the rich craft of handmade toffee, inspired by bold ingredients such as bourbon and coffee. This experimentation, refined through years of dedication and a keen perception of flavor, resulted in the unique, handcrafted perfection sold by our company today.
Whether you prefer our traditional Sea Salt Toffee or would like to experience something new and bold, such as our Bourbon Toffee, Coffee Toffee, Southern Heat Toffee (dark chocolate peanut toffee made with siracha), Ghost of Amelia (dark chocolate almond toffee made with grand marnier and lightly dusted with ghost pepper salt) or one of our various seasonal toffees, you will be delighted with the mouthwatering and decadent toffees of the Amelia Toffee Company.