AN APPLE (AND BLACKCURRANT) A DAY KEEPS THE DOCTOR AWAY Health and Wellness brand Phizz launches brand new flavour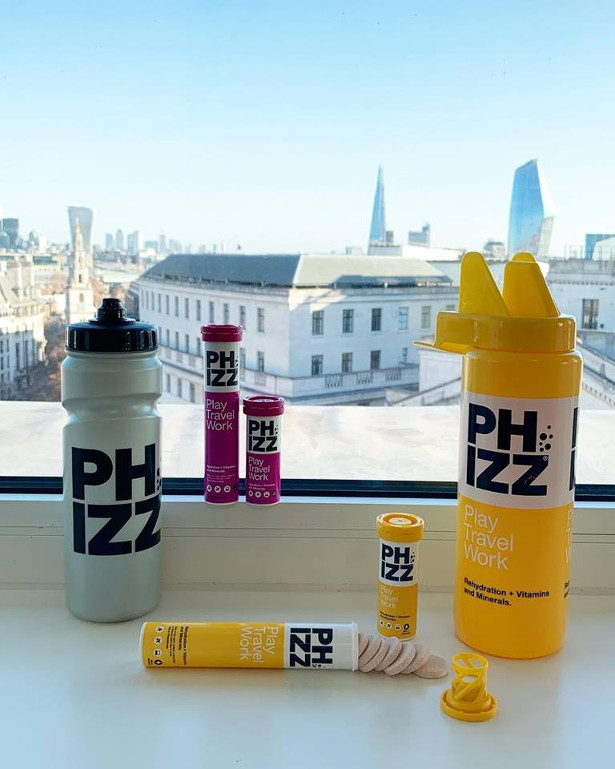 FACEBOOK | TWITTER | INSTAGRAM
Health and wellness brand Phizz launches a brand new natural flavour – Apple and Blackcurrant
 Same hybrid product includes a hydration formula, electrolyte replacement and vitamins and minerals now made with natural Stevia
 Phizz hydrates better than water, it helps you absorb more water, replaces the five key electrolytes lost through sweat, provides natural energy and possesses health benefits from a wide range of vitamins and minerals
 This unique blend of electrolytes, glucose, vitamins and antioxidants helps tackle jet lag, hangovers, workout-outs and busy lifestyles.
London, January 2019 marks the launch of brand new flavour from innovative health and wellness brand Phizz. The apple and blackcurrant flavour launches following the success of the Original orange which has seen over one million sales since launch in 2016.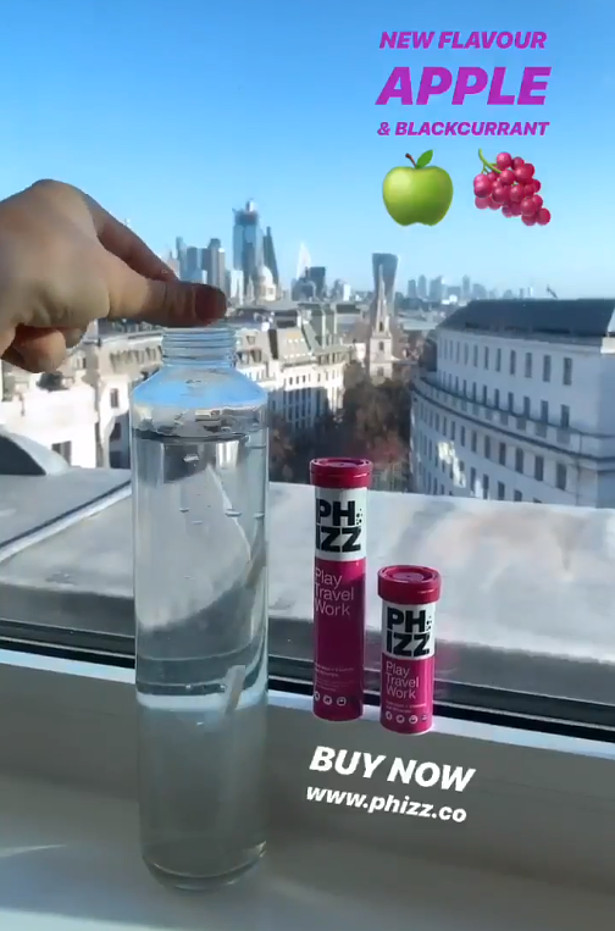 The brand new flavour hits the market with some new ingredients, using stevia rather than sucralose means the product offers consumers an even more natural choice but with all the benefits they know and love. Not only is Phizz vegan, it also is low calorie providing you with the perfect solution to support your immune system, boost your antioxidants and with an eye catching new bright purple tube, this product is a must have this winter.
Phizz is an effervescent tablet that keeps you on top of your game. Phizz helps you work smart, travel fresh and play hard. The innovative formula merges two product categories – hydration mixtures and vitamins/minerals. Phizz provides all the essentials to combat dehydration, boost your immune system and keep mental and physical fatigue at bay.
"Launching a second flavour is a big moment for Phizz! After many months of trialing different flavours and ingredients, we are really pleased to finally share the Apple and Blackcurrant with everyone. We have used stevia to give consumers an even more natural offering without compromising on taste or benefits and look forward to sharing the new Phizz with all customers." Daniel Cray, Co-Founder and Marketing Director, Phizz
Phizz has gathered a cult-like following amongst jet setters, professional athletes and businesspeople. Providing over 60 sports clubs around the world with product from Saracens Rugby Club, Surrey Cricket Club, to South Africa Cricket and Burnley Football Club. Phizz is also an amenity onboard Emirates (First Class) and American Airlines (international First/Business) and in a host of five star hotels including One & Only Resorts.
Phizz comes in convenient tubes (10 tablets for £4.99 or 20 tablets for £7.99).
Phizz is available in the UK through Phizz.co, Amazon, Ocado and Lloyds pharmacies
Website: www.Phizz.co Instagram: @Phizz | Twitter: @Phizz | Facebook: facebook.com/PhizzUK