AVEENO Baby's newly launched Dermexa products are effective ss the temperate drops & playing rugby in the cold can have bad effects on the little rugby players skin!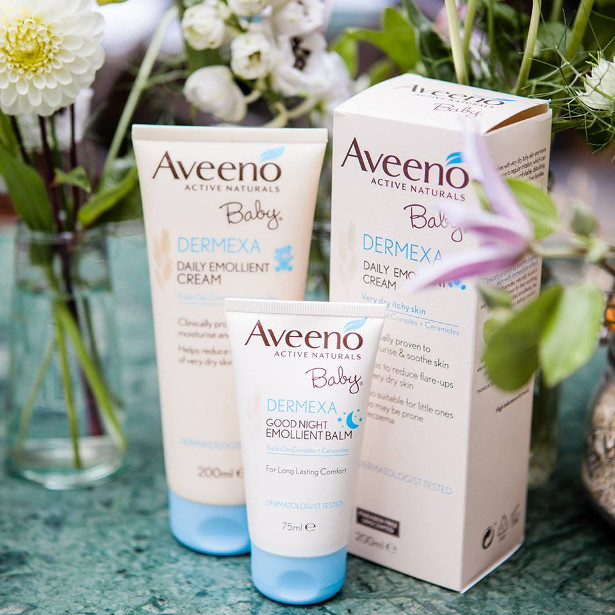 Why not try this great skin hack. AVEENO® Baby Dermexa cream and balm will help the younger rugby players protect their skin from dryness and irritation on the playing field. This will allow them to get their head in the game and not be distracted by any itchy or sore skin!
AVEENO® Baby Dermexa Daily Emollient Cream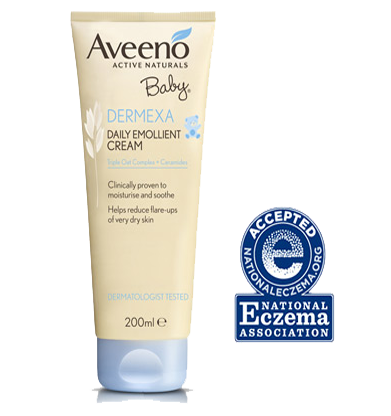 Combines the Triple Oat Complex (Colloidal Oatmeal, Oat Oil, Avenanthramides) and Ceramides. Developed with dermatologists, its unique formula moisturises very dry itchy skin to help strengthen the skin's moisture barrier.
Clinically proven to moisturise & soothe skin
Skin feels significantly more comfortable after 4 weeks.
Formulated to minimise the risk of allergies
Moisturises for 24 hours
unscented and paraben free
Available in a 200ml tube
Also suitable for babies who may be prone to eczema
Accepted by the National Eczema Association*
*The National Eczema Association name and logo are trademarks of the US National Eczema Association to whom Johnson & Johnson has paid a license fee.
AVEENO® Baby Dermexa Good Night Emollient Balm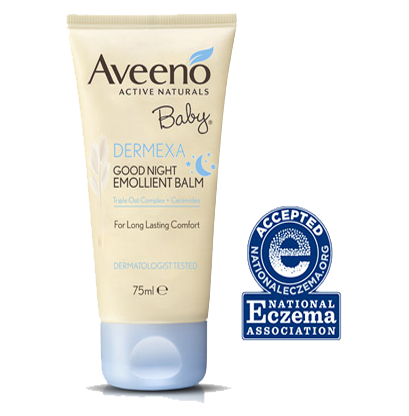 As we know very dry itchy skin can disturb babies' sleep, the AVEENO® Baby Dermexa Good Night Emollient Balm is to be used once at night as needed. Formulated with Triple Oat Complex (Avenanthramides, Oat Oil and Colloidal Oatmeal) and Ceramides, this balm moisturises intensely to help reduce itchy sensations and helps restore the skin barrier in just one week.
Intensely moisturise & clinically proven to immediately soothe itchy feeling skin
Unscented, paraben free and fast absorbing
Clinically proven to help restore the skin barrier in just one week
Also suitable for babies who may be prone to eczema
Accepted by the National Eczema Association*