Beetroot and California Walnut Cupcakes with Cream Cheese Frosting
FACEBOOK | TWITTER | INSTAGRAM | PINTEREST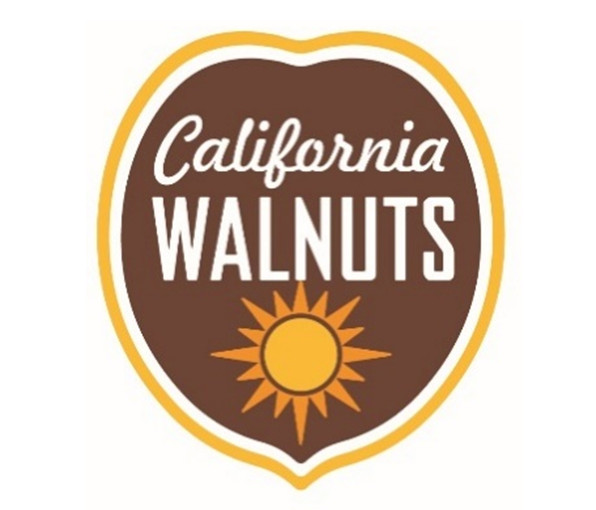 These tasty treats are nutty, moist and oh so creamy! Try after dinner when you fancy a little something sweet, or pop one in your lunchbox to improve your day no end.
Preparation time: 25 mins
Serves: 12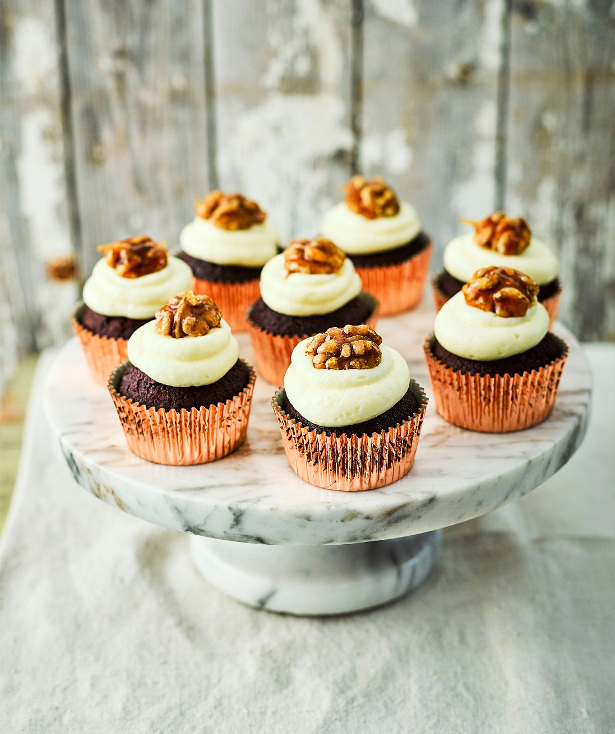 You'll need:
12 cupcake cases
For the cupcakes:
170g vacuum-packed cooked beetroot
2 eggs
140ml walnut oil
1 tsp vanilla essence
170g plain flour
1½ tsp baking powder
3 tbsp cocoa powder
Pinch of salt
70g soft brown sugar
100g golden caster sugar
3 tbsp chopped California walnuts
For the caramelised California walnuts:
60g white caster sugar
1 ½ tbsp liquid glucose
12 California walnut halves
For the frosting:
125g butter
125g cream cheese
Splash of milk
250g icing sugar
Method
1. Preheat the oven to 180°C.
2. Place the beetroot, eggs, walnut oil and vanilla essence into a blender and blitz until smooth.
3. Sift together the flour, baking powder, cocoa powder, salt, brown sugar and golden caster sugar into a large bowl.
4. Mix the wet ingredients into the dry with an electric hand whisk until fully combined. Stir the California walnuts into the batter.
5. Line a 12-hole muffin tray with cupcake cases and divide the cake batter equally. Bake in the oven for 15-20 minutes or until risen and cooked through, then leave aside to cool.
6. Place the white caster sugar and liquid glucose into a small pan over a medium heat, swirling the pan from time to time until the sugar liquefies and turns a lovely golden caramel colour.
7. Carefully dip the California walnut halves into the caramel, removing them individually with a spoon, and placing them on a sheet of baking parchment making sure they are separated. Leave aside to cool down.
8. To make the frosting, place the butter into a large mixing bowl and whisk with an electric whisk until white and fluffy. Add the icing sugar, cream cheese and milk and whisk until just combined.
9. Fit a piping bag with a large open nozzle and pipe a circle of icing on the top of each cupcake. Top with a caramel-coated California walnut to serve.