Use up your last vacation dates and travel with
TrekAmerica this Black Friday with 30% selected tours
SAVE 30% OFF SELECTED TOURS
FLASH SALE – 21/11/18 – 26/11/18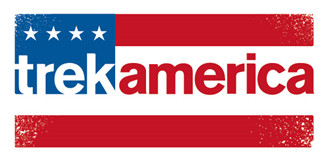 Road trip specialists Trek America are offering a flash sale this Black Friday with 30% off tours. Trekkers can save up to $587.70 off selected tours booked by 26th November 2018.
Hawaii Big Island
8 days departing 6th December 18 – SAVE up to $446.70
NOW only $1,042.30
Experience pure paradise on this incredible tropical tour, swim in crystal clear waters, visit Hawaii Volcanoes National Park with active volcanoes and venture through the tropical rainforest at Akaka Falls State Park.
Other highlights of the tour include Green Sea Turtle spotting, snorkelling at Zodiac Island, hiking at Hawaii Volcanoes National Park and exploring Konda Town with your Trek tour leader.
Price includes: 4 camping nights, 3 nights budget lodging, activities as detailed in itinerary, services of a TrekAmerica tour leader throughout and private transportation with free Wi-Fi.
Costa Rica BLT
9 days departing 25th November 18 – SAVE up to $341.70
NOW only $797.30
This tour will take you on an adventure you have never experienced before, enjoy beautiful views, tropical climes, wildlife spotting opportunities such as monkeys, sloths, crocodiles and turtles at Tortuguero National Park.
Other highlights of the tour include visiting active volcanoes at Arenal Volcano National Park, hiking through Montverde Cloud Forest Reserve with over 400 species of birds and exotic animals, hot springs and sulphuric lakes at Samara Beach and some watersports opportunities including stand-up paddle boarding and kayaking.
Western BLT
7 days departing from Los Angeles – 16 December 18, 24 February 19 and San Francisco – 25 November 18, 23 December 18 and 3 February 18 -SAVE up to $308.70
NOW only $720.30
This tour will give you a true feel of what it's like to be a westerner, expect one hell of a journey filled with adventure! Visit Colorado River with stunning views, Hike deep into the Grand Canyon on the Bright Angel Trail and take Insta-worthy pictures at Yosemite National Park.
Other highlights of the tour include visiting Hollywood Boulevard, travelling along the iconic Route 66, watching a sunrise or sunset at the Grand Canyon, experiencing The City of Angels, Las Vegas.
Price includes: Four hotel nights, two budget lodging nights, activities as detailed in itinerary, services of a TrekAmerica
Mardi Gras and the Sunshine State
9 days departing 2nd March 19 – SAVE up to $587.70
NOW only $1,371.30
This tour will give you the southerner experience, visiting the beautiful Emerald Coast in Florida and partying at the Big Easy – New Orleans, filled with energy and once in a life time experiences, this tour is definitely one for those who want to party hard but relax at the same time.
Other highlights include hitting Bourbon Street – New Orleans, experiencing the bright lights, costumes, floats and overall good vibes at Endymion parade, wildlife opportunities including Alligators and diving into the Emerald Coast for some relaxation after all that partying.
Price includes: Four hotel nights, four budget lodging nights, activities as detailed in itinerary, services of a TrekAmerica tour leader throughout and private transportation with free Wi-Fi.
Other savings at 30% include: Costa Rica BLT, New Orleans to New York Plus, Westerner, Southerner, and the Westerner 2 BLT. Head over to our website for departure dates.
Just as Dmitry Klokov exemplifies excellence on the platform, the line of equipment bearing his name does the same.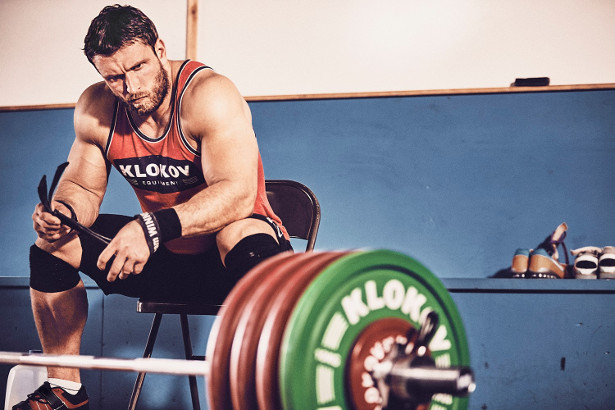 Thanks in large part to athletes like Dmitry and to the rapid rise of CrossFit, Olympic Weightlifting is in a golden age, no longer relegated to the sidelines of the world's stage. We believe the time has arrived for innovation within the equipment space of this sport, and are confident that we are the team that will bring the very best of that innovation to the olympic weightlifting world of today. Perform Better are proud to supply the range of Klokov equipment, and provide a special offer in the build up to Christmas for all fitness lovers.
Perform Better are offering:
40% off Klokov weightlifting bars using code: Klokov40
20% off Klokov apparel using code: Klokov20
Here are links to the products on offer:
Bars:
Apparel: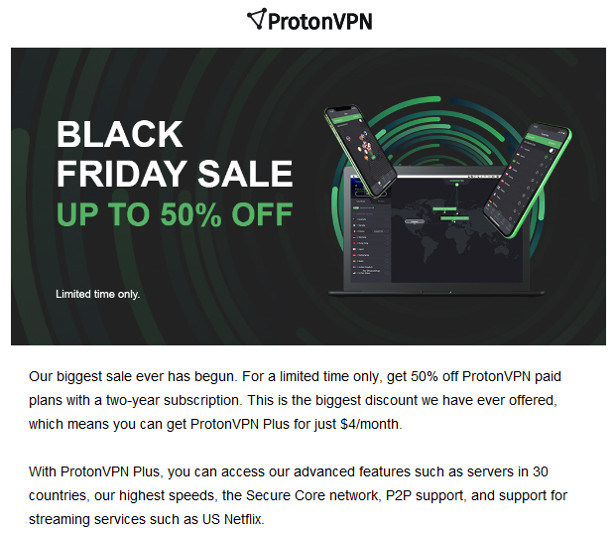 Moshi
Exclusive 50 percent off on selected products starting from today for four days in the EU/UK.
They are offering a 50% discount on all products from this page: https://www.moshi.com/en/collection/cyber-clearance-eu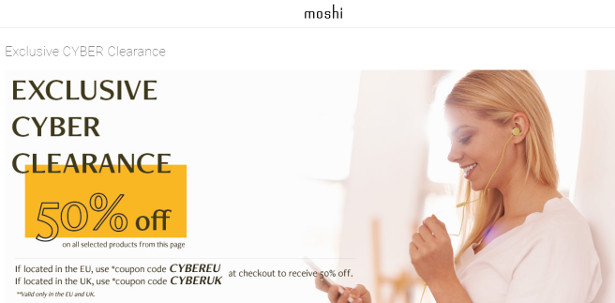 BARGAIN HUNTERS FLOCK TO SKYSCANNER IN SEARCH FOR BLACK FRIDAY DEALS
Skyscanner reports a 43% increase in traffic at 7am on Black Friday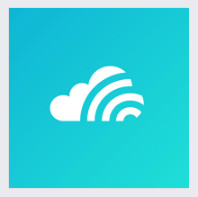 With Black Friday well underway, the world's travel search engine Skyscanner has seen early signs that Brits are looking for a travel bargain this Black Friday, with a staggering 43% increase in users to the UK site compared to the same time last week¹ at 7am this morning.
Lisa Tyndall, Senior Growth Manager at Skyscanner comments: "It's great to see so many keen travellers using our dedicated Black Friday Deals Hub to bag themselves a bargain. And it really isn't too late to find a great deal, looking at our flight data from last year's Black Friday, we saw that 2pm² was the cheapest time of the day to bag a bargain – a perfect antidote to the post-lunch slump. We will be updating our one-stop flight deals page detailing the best flights on offer throughout the day, over the weekend and in to Cyber Monday so it is worth checking back."
Check out Skyscanner's video on how to bag a bargain Black Friday deal here
Skyscanner's dedicated Black Friday flight hub page can be found here. And the Skyscanner Black Friday hotel hub deal page is here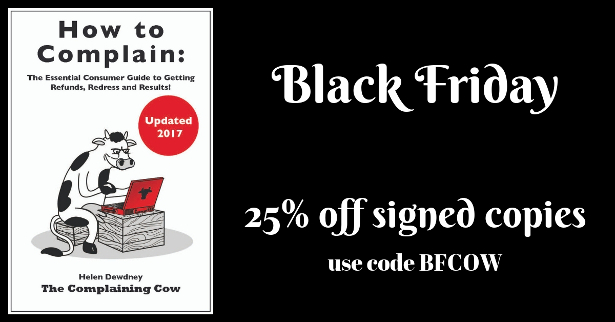 Using real-life examples, anecdotes, tips, consumer advice and handy template letters, you are helped to overcome the hurdles of the consumer complaints process. The book provides essential advice on consumer law, how to complain effectively, how and where to take things further when you don't get a satisfactory response including useful contacts.
Reviews:
"Worth it's weight in gold"
"I urge anyone frustrated by poor customer service to buy it and take on the Goliaths of this world with renewed confidence."
"This book is phenomenal! "
"Fab investment which has already got me a number of wins"
"Buy this book. And next time a shop or bank or holiday firm fails you, take it off the shelf, find out what to do, and complain. Always write ("I don't do phone calls"), quote the law they've broken (each section begins with a thorough guide), state clearly what you want (everything plus compensation), and end the letter with your next step if you don't get it (right up to court action). How to Complain is by turns homely and thorough. Helen Dewdney has complained about every kind of poor service and, from what she says, always wins. She knows precisely what her rights are and how to get them. Her guiding principle is never take yes for an answer. If you want £100 compensation and they offer £50 write back and demand £200. How to complain is in itself a model. The title is accurate. And it delivers what it promises. It should strike fear into any firm that doesn't. And make them change before we have to write that letter." Paul Lewis, financial journalist
"Too timid to assert your rights? Too shy to complain? Don't be. In 'How to Complain', Helen Dewdney has compiled a quick-to-navigate and easy-to-understand book that guides readers through their consumer rights and how to assert them – with a minimum of fuss. Packed with practical advice, handy complaint letter templates and real-life success stories, 'How to Complain' has quickly become an essential reference in our house." David McClelland Consumer / Technology Presenter & Journalist
www.dadminstore.com

GO FISH CAM
gofishcam.com
Use The Promo Code
"BLACKFRIDAY"
To Save $60 off msrp.
Get Your gofish cam for only $179.99!
you don't want to miss out on this price. take advantage of this one-time sale today.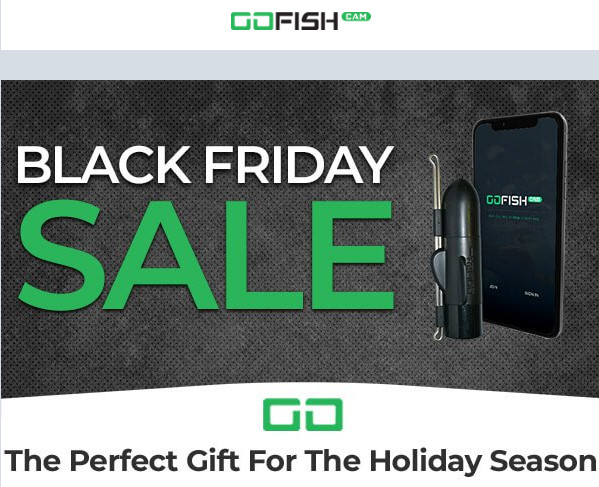 Dream Crazy Black Friday Special
Leave messages of love, gratitude, happiness, peace, dreams when you walk in the sand.
store.moeloco.com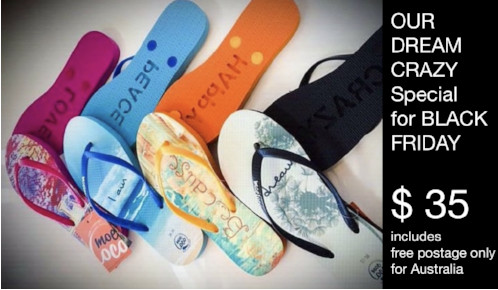 You can with your Moeloco flip flops whilst making a difference in the lives of children in poverty.
For every pair of our flops your purchase, one child will receive a pair of school shoes allowing them to attend school and ultimately change their lives.
Special code blackfriday2018 to shop. Hurry offer available until Monday, November 26 midnight AEST.
Save up to 30% off a huge selection of Ross & Ross Food hampers and curing kits over the long Black Friday weekend.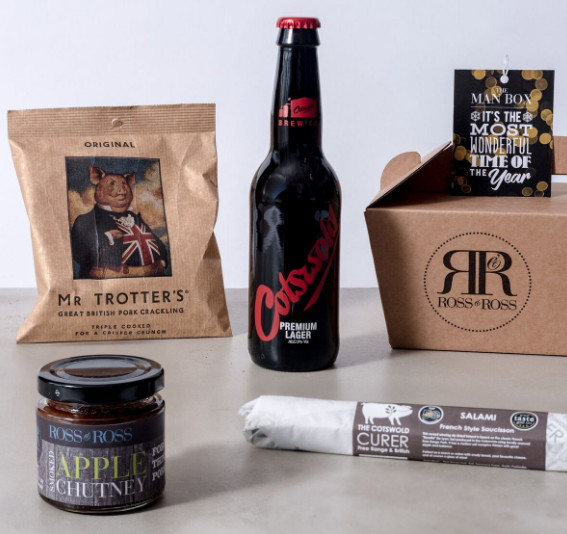 Running from Thursday 22nd Nov to the end of Monday 26th Nov, buying Christmas and birthday gifts for the special men or foodies in your life is really easy with our enormous range of food hampers and curing kits.
Home Curing Kits
Our curing kits contains everything you need to make cured bacon or salmon at home in three distinctively delicious flavours – just add pork or salmon! Perfect as a present for a beginner who wants to try out a new culinary experience or, a foodie who loves venturing into new food trends, these kits offer a unique, hands-on experience with results that will both tickle your taste buds and impress family and friends with your new expert skill.
30% off the following products listed below:
The Homemade Curing Kit… Salmon
The Ultimate Spicy Bacon Sandwich Kit
The Ultimate Bacon Sandwich Kit
The Homemade Curing Kit… Spicy Bacon
The Homemade Curing Kit…Bacon
The New Homemade Curing Kit…Bacon
The New Homemade Curing Kit… Salmon
The XL Homemade Curing Kit…Bacon
The XL Homemade Curing Kit…Salmon
The Homemade Curing Kit… Complete Collection
Find them here:
https://www.rossandrossfood.co.uk/product-category/the-homemade-curing-kit/
Roasts 
Our brand new Christmas Dinner Roast Box is an award-winning Gift of the Year 2018 in the Festive Category and contains everything you need to make your classic Christmas dinner taste that extra bit amazing this year! You'll find everything you need to rev up your roast and liven up your trimmings with this incredible oil, rub and dusts collection. Alternatively, snap up our rub and dusts trio pack to add a special sparkle to your trimmings.
25% off the following products listed below:
Christmas Roast Dinner Trio Pack
Christmas Roast Dinner Box
British Roast Dinner Box
Find them here:
https://www.rossandrossfood.co.uk/product-category/roasts/
Man Boxes
Ross & Ross have worked with some of the best artisan producers in the Cotswolds to bring your favourite fella hampers packed full of their finest fare. These range of Man Boxes are the perfect gift for anyone who truly appreciates great British food and drink and it's a very lucky man who finds this under the tree this year.
25% off the following products listed below:
The Man Box
The Spicy Man Box
The Man Box Cider
The Spicy Man Box Cider
The XL Man Box Cider
The XL Man Box
Merry Christmas Man Box
Wonderful Christmas Man Box
Merry Christmas Dad Man Box
Merry Christmas Bro Man Box
Merry Christmas XL Man Box
Merry Christmas Dad XL Man Box
Wonderful Christmas XL Man Box
Merry Christmas Bro XL Man Box
Find them here:
https://www.rossandrossfood.co.uk/product-category/man-box/
Black Friday deals in gaming form CDKeys.com, the best place for low prices on the newest PC and console game releases.

Here are some of the top deals!
Fallout 76 for PC: £24.49 (55% off RRP)
Forza Horizon 4 for PC and Xbox One: £27.99 (44% off RRP)
Sims 4 Get Famous for PC: £21.99 (37% off RRP)
Shadow of the Tomb Raider for Xbox One: £22.99 (54% off RRP)
FIFA 19 for PC: £29.99 (45% off RRP)
Battlefield 1 for PC: £6.99 (87% off RRP)
PlayStation Plus 12-month membership: £36.99 (26% off RRP)
Wellness for less: WW announces big Black Friday discounts
WW (formerly Weight Watchers) is offering 40% off its three month subscriptions between Friday 23rd November and Monday 26th November, as well as many other fantastic discounts across its product range, for a limited time only this Black Friday.

Give yourself the gift of good health leading up to the New Year and purchase digital and studio three-month subsciptions with 40% discount and no joining fee (usually £10), saving up to a massive £35.74*. Other discounts include 50% off selected accessories, 30% off selected cookbooks and 20% off selected WW foods, including the popular Protein Chocolate Crunch Bar.
Those who sign up will be some of the first to try WW's exciting new programme innovations. Subscribers will have access to:
Free HeadspaceÒ customised content within the WW app
New and improved FitPointsÒ 2.0, focused on personalised activity plans for those engaged in an active lifestyle
A focus on Healthy Habits within the app, for those wanting to focus on wider lifestyle changes as opposed to just weight management
Connect Groups, an updated community network available on the app that connects users with other likeminded members
Updated WW product range containing no artificial sweeteners, flavours, colours or preservatives
Key products in the Black Friday sale include:
Protein Chocolate Crunch Bar: was £1.20 now 95p (20% off)
BBQ Savoury Snacks: was 55p now 44p (20% off)
Bakes Cookbook: was £7.95 now £5.55 (30% off)
Compact Air Fryer – 2L: was £39.99 now £29.99 (25% off)
For further information, please visit http://www.weightwatchers.co.uk.
For terms and conditions, please visit the website: https://www.weightwatchers.com/uk/
*For digital only subscribers will save a total of £25.54
**Meetings + Online Subscriptions will automatically renew at the end of the plan at the standard monthly rate (currently £21.45) until you cancel.
**Online Subscriptions will automatically renew at the end of the three month plan at the standard monthly rate (currently £12.95) until you cancel.
**For digital and studio subscriptions, save £10 joining fee plus 40% off three months which is £25.74 – total saving of £35.74
**For just digital subscriptions, save £10 joining fee plus 40% off for three months which is £15.54 – total £25.54
Black Friday & Cyber Monday Deals
Up to 70% off from 21st November – 26th November on hundreds of products.
2 for 1 Blissful Spa Day choice – UK Wide, Was £113 now £55
With Discount – £41.25
BLACK25  – Starts now

2 for 1 Blissful Spa Day Choice – UK WideChoose the perfect 25 minute treatment to suit you and your spa buddy at your selected blissful spa day location. This indulgent treat for two at either a Bannatyne, Hallmark, Macdonald, Marriott, Mercure or Village spa is designed to provide much deserved relaxation and rejuvenation. Spending some time making the most of the fantastic facilities such as the swimming pool, sauna, steam room, and gym will be an energising addition to your day, perfectly complimenting your 25 minutes of pampering treatments. Treatments vary by location but among the heavenly options you'll find a soothing Swedish back massage, scalp massage, welcome touch facial, file and paint, bamboo leg massage, bamboo mini back massage, a mini foot refresh, and a pro-radiance hand and nail treatment.
Premium Spa Day with Lunch or Afternoon Tea and Treatments for Two Was £200, Now £135
With Discount – £101.25
Premium Spa Day with Lunch or Afternoon Tea and Treatments for TwoIf you're feeling worn down and stressed after a hectic week and need a break from it all, this spa day for two has your name on it! Take a friend or loved one along to one of the many top UK spas on offer for this relaxing day and you're guaranteed luxury spa facilities, a peaceful location and some real quality time together. Both of you will enjoy a delicious lunch or afternoon tea on the day, as well as a rejuvenating pamper treatment each and full use of the spa facilities at your chosen location, each offering an array of superb facilities designed to enhance your relaxation – from indoor and outdoor pools to Jacuzzi's, saunas and steam rooms and much more. With tranquil country estates like Wiltshire's Woolley Grange and The Ickworth, to seaside retreats such as the Edwardian Polurrian Bay Hotel, you and your spa buddy will be spoilt for choice with options! What are you waiting for? Choose the spa for you and leave those irksome stresses behind!
2 for 1 Indulgent Spa Days for Two with Treatments and More – Was £198 Now £99
With Discount – £74.25
2 for 1 Indulgent Spa Day for Two with Treatments and MoreCity or country, big brand or independent spa, you'll find the perfect package to suit you! You and your guest will each enjoy a pampering treatment as well as a full day's access to the facilities at the location of your choice. Saunas, Jacuzzis, swimming pools and relaxation rooms with soothing music and heated beds are just some of the facilities you may find. To give this experience added indulgence a little extra is included. Varying by location this could be a traditional afternoon tea, a delicious lunch, a glass of fizz to give your treat some sparkle, or a discount on spa and beauty products so you can carry on the relaxation at home.
Champneys Spa Day With Lunch for Two Was £278, Now £199
With Discount – £149.25
Champneys Spa Day with Lunch for TwoFrom a leafy Buckinghamshire retreat in Tring to a beautiful parkland estate in Bedfordshire, Champneys offers four beautiful locations for weary guests to heal and invigorate the mind, body and soul. Enjoy a delicious three course lunch then melt away into a tranquil bliss with a Thalasso treatment, rest those aching muscles in state of the art facilities and if you're feeling experimental, perhaps try a health and wellbeing class along the way? Feed not only body, but invigorate the soul along the way to feel completely reborn after a stay at Champneys spas – an oasis of calm, and beacon of health and wellbeing.
Bannatyne Premium Spa Day with Three Treatments for Two – weekround- was £262, Now £129
With Discount – £96.75
Bannatyne Premium Spa Day with Three Treatments for Two – WeekroundSavour some quality time with somebody special with the ultimate spot of R&R at a Bannatyne Health Club. With full access to the club's spa and fitness facilities, you can chill out by the pool together, sweat out your toxins in the sauna or steam room, or even release some endorphins in the gym or a fitness class. On top of this, you'll both enjoy three indulgent treatments each, including a 25 minute energising facial that'll leave you with an envious complexion, a 15 minute mini back massage, which is guaranteed to loosen up tense muscles, and a 15 minute scalp massage, that'll guide you on your way to peak relaxation.
2 for 1 Luxury Spa Treat with Prosecco at the 5 Star Athenaeum Hotel – Was £299 now £149
With Discount – £111.75
2 for 1 Luxury Spa Treat with Prosecco at the 5 Star Athenaeum HotelTreat a loved one to this luxury spa experience at the Athenaeum Hotel in London's Mayfair. Escape the noisy crowds, perhaps after some retail therapy at the nearby Oxford Street, and indulge in some much welcomed me-time at this 5-Star venue. You and your guest will get to enjoy use of the Athenaeum's REN spa for an hour, boasting a sauna, steam room and two cedar wood hot tubs. A delicious glass of Prosecco to sip on in the hot tub will only add to your pamper treat. Up the relaxation stakes with your choice of luxury pamper treatment too. Choose to combine your treats with a 30 minute massage and 30 minute facial, to get the best of both worlds, or opt for the 60 minute treat and enjoy a full hour of stress relieving massage therapy or a luxury facial for healthy, happy skin.
Luxury One Night Stay with Dinner & Fizz for Two – Was £220, Now £139
With Discount – £104.25
Whether you dream of the peace and quiet of a country escape, or adventure with a city break to soak up some history and culture, we have just the ticket. Our hand-picked selection of luxurious locations dotted up and down the UK removes the hassle and stress of searching for that special getaway. From coastal explorers to city dwellers, we've got everyone covered. Whichever hotel you pick, your stay will include a delicious three course meal served with a chilled glass of bubbles, plus breakfast before you check out.
Champneys Spa Break with Lunch and Dinner for Two – Was £380, Now £285
With Discount – £213.25
Champneys Spa Break with Lunch and Dinner for TwoIn need of some TLC? Champneys has it covered with a range of overnight spa breaks across four luxurious health resorts in the UK. Dating back to 1925, Champneys was Britain's first health spa and ever since has been paving the way for innovation, health revolutions and continuing a driving passion for wellbeing. Experience an oasis of relaxation and indulgence will full access to the extensive spa and leisure facilities, including an indoor swimming pool, sauna, steam room, Thalassotherapy pool and state-of-the-art gyms and in some locations an outdoor jacuzzi and relaxation room. Experience gastronomic heaven with a three course dinner on the arrival day, a nutritious three course buffet lunch and breakfast on the departure day. Leave feeling completely revived and replenished.
Spa Break with Dinner and Private Hot Tub at Three Horseshoes Country Inn – Was £458 Now £229
With Discount – £171.75
Spa Break with Dinner and Private Hot Tub at Three Horseshoes Country InnHead to the picturesque countryside of Staffordshire for a relaxing spa retreat designed to soothe your body and mind. You'll be able to make full use of the Mill Wheel spa facilities during your stay at the Three Horseshoes Country Inn and Spa and you'll both enjoy a 25 minute Beach Hut treatment, which replicates the benefits of relaxing in the sun on a warm sandy beach. If this taste of relaxation isn't quite enough, you'll receive 20% discount on any other spa treatments you wish to book during your stay, and you can also take a dip in your very own hot tub in your private garden! Your stay includes a delicious three course meal at the award winning country inn with 2 AA Rosettes, as well as breakfast before you check out. You'll leave feeling relaxed and thoroughly pampered, and if you fancy a shot of excitement to cap off your break, why not head
to nearby Alton Towers?
The View from The Shard with 3 Course Michelin Dining and Bubbles for Two – Was £170, Now £99
With Discount – £74.25
The View from The Shard with 3 Course Michelin Dining and Bubbles for TwoThe Shard needs no formal introduction! Dominating London's iconic skyline, you and a guest can enjoy the eye-catching panoramic views across the capital from its viewing platform – almost twice the height of any other viewing platform in the capital; you can't get higher than this! From its modern interior and superior décor, this 95-storey skyscraper presents the ideal photo opportunity, by day or night, with views stretching for 40 miles around. With no booking needed, you can choose whether you want to see the sun rising or setting over London. To top off this incredible day, a delicious three course meal awaits you in either the Michelin recommended restaurant Hotel Chocolat, just a short distance from The Shard or Galvin at The Athenaeum Hotel in Mayfair. You'll be able to relax, dine and admire the photos you've just taken over a chilled glass of bubbles – cheers!
Bateaux Five Course Dinner Cruise on the Thames for Two – Was £158, Now £125
With Discount – £93.75
Bateaux Five Course Dinner Cruise on the Thames for TwoIndulge in a fabulous fine dining experience whilst taking in views of the incredible London skyline. Drifting down the iconic River Thames on the glass-roofed Symphony cruiser, you will see all the famous sites, from The Shard to The Gherkin. Savour a delicious five-course meal and toast the celebration with a refreshing drink. After your unforgettable meal, enjoy entertainment from the house band. If its warm out, take a leisurely walk on the deck and treat yourself to a glass of wine, or if it's a little chilly, relax at your table and view the sights. Whatever the occasion, you are guaranteed an experience that you will remember fondly for years to come.
Design your Own Perfume Gold Experience for Two – Was £95 Now £89
With Discount – £66.75
Design Your Own Perfume Gold Experience for TwoEnjoy creating your very own perfumes with a friend at The Perfume Studio. You'll have lots of fun as you're joined by a Master Perfumer who will talk you through the journey of perfume discovery. This knowledge will then be used to help you construct your own fragrances, formed from a choice of 21 blends including jasmine, vanilla and various spices. A pretty 5ml bottle is provided to store your perfume in to take home with you, and you'll also receive an E-Certificate of authenticity and registration of your perfume with its chosen name.
Adult Tour of Stamford Bridge for Two Special Offer- Was £48, Now £24
With Discount – £18
Adult Tour of Stamford Bridge for Two Special OfferTreat a footie fan to the ultimate day out with a trip to the home of the blues! Get behind the scenes of one of the world's most renowned football clubs with a fascinating guided tour. To kick things off, an expert will be on hand to enhance your experience and answer any queries you might have. Explore the whole stadium, from the dressing rooms where your favourite players prepared for their next match to the famous tunnel that led them to the pitch. Visit the press room and dug-out areas, before heading to the Chelsea Museum to learn about the history and heritage of Chelsea Football Club.
iFly Indoor Skydiving Experience for Two Special Offer – Was £98, Now £54
With Discount – £40.50
iFLY Indoor Skydiving Experience for Two Special OfferIf you have ever dreamed of plummeting though the sky towards the ground at hundreds of miles per hour, but find the thought of that (understandably) terrifying, then indoor skydiving is for you! You and your companion will receive a full safety briefing on the flight deck before gearing up and heading for the flight chamber. Then it's time to lean forward, let go and float as if you were falling through the sky! The smooth cushion of air allows you to fly like superheroes for 60 seconds, simulating the exact conditions of a real freefall! You will enjoy two flights in an experience that will certainly get your heart racing, a perfect way to get that intense adrenaline rush!
Thames Rockets Powerboating Experience for Two – Special Offer – Was £79.90, Now £59.90
With Discount – £45
Thames Rockets Powerboating Experience for Two Special OfferWinner of Visit England's Family Friendly Attraction of the Year 2017, Thames Rocket offers an unmissable cultural thrill that will change the way you see the capital forever. Step aboard the light and high-speed powerboat and prepare for a rocket ride of a lifetime. Take delight in wonderous sights and iconic attractions, as you whizz past Big Ben, the Tower of London and Canary Wharf at an exhilarating 30 knots (35mph!). As you twist and turn through the docklands, your knowledgeable skipper will point out landmarks whilst providing fascinating facts and commentary. You'll leave tingling with adrenaline and full of new knowledge about the city!
60 Minute Segway Experience for Two – Weekdays – Was £88, Now £39
With Discount – £29.25
60 Minute Segway Experience for Two – WeekdaysStep on to a futuristic two-wheeler and set off on the road to tomorrow. This sensational 60 minute session provides a high-tech thrill like no other as you take the gyroscopic controls for a ride that is uniquely smooth and intuitive to both first-timers and seasoned pros alike. Your expert instructor will get you and your lucky guest fully up to speed with an introduction, safety briefing and dedicated training session before you harness the sleek speed of these electric steeds for yourselves and head out for an exhilarating blast around the awesome Segway Rally Course. Push yourselves to the limit and see which of you claims the bragging rights for the journey home!
Indoor Karting Race for Two – Special Offer – Was £99, Now £49
With Discount – £36.75
Indoor Karting Race for Two – Special OfferYou and your fellow speedster can go full throttle with this electrifying go kart racing experience. Choose from a huge range of UK locations, and hit the go kart track for 50 adrenaline pounding laps. Karting is an addictively fun sport that has acted as the starting point for many Grand Prix champions, including Lewis Hamilton, and now you can take part in your own F1 style race! You've had the safety briefing, you can smell the rubber, see the go karts lined up waiting for their chance to blast off, the visor comes down, foot on the pedal and finally it's time to go! Do you have what it takes to climb to the top of the podium, holding your winner's trophy high? It's about time you found out – take on the indoor karting challenge now!
Triple Supercar Thrill with Free High Speed Passenger Ride – Special Offer – Was £169, Now £119
With Discount – £89.25
Feed your need for speed with this fantastic triple supercar thrill. Available at several convenient UK circuits, you'll be able to select three coveted supercars from an incredible range. From a sublime Porsche and a nimble Nissan GTR to a dreamy Lamborghini Gallardo and a flashy Ferrari, you'll be drooling over every supercar in this breathtaking line up, which includes an awe-inspiring selection of classic American muscle cars. An introduction and safety briefing kick-start the experience, then it's time to put the pedal to the metal of your chosen supercars as you enjoy six heart-thumping miles in each. What's more, you'll get to experience a high speed passenger ride alongside a seasoned professional. It's the ideal gift for your favourite motor enthusiast!
The Bear Grylls Adventure Basecamp and High Ropes for Two – £70
With Discount – £52.75
The Bear Grylls Adventure Basecamp and High Ropes for Two Summon all of your courage and nerve at Europe's highest free-roam high ropes at The Bear Grylls Adventure, NEC in Birmingham. Spanning a mind-boggling 8,000-square metre purpose-built facility costing £20m, attempt to beat Earth's greatest challenges! Specialist instructors will guide you through 4 basecamp challenges to test your mental grit, decision making, physical ability and problem-solving skills. Then a knee-wobbling zip-line will be waiting to swing you out of a Chinook military helicopter to a 5-storey high ropes trial. Towering over 20-metre-high snake steps, rolling beams and soaring ladder bridges await the most determined of thrill seekers! No half measures permitted. Use all of your strength and balance to heroically navigate to safety. Do you have the agility, focus and courage required? And most importantly, will you be brave enough to look down?
Champagne Afternoon Tea for Two at 5* Grosvenor House, Park Lane – Was £105, Now £87
With Discount – £65.25
Champagne Afternoon Tea for Two at 5* Grosvenor House, Park LaneSpend an afternoon in luxury at the opulent 5* Grosvenor House on Park Lane in Mayfair. Winner of a Highly Commended Award of Excellence at the Afternoon Tea Awards 2018, the beautiful hotel is the ideal place to savour a wonderful treat after exploring nearby Buckingham Palace, Oxford Street or Hyde Park. Exuding luxury and a glamorous interior, it has been a popular venue to visit since its opening in 1929. Indulge in a delectable champagne afternoon tea in the glamorous Park Room, savouring delights that include a selection of delicate finger sandwiches (with fillings that include Roast Aberdeen Angus beef with creamed horseradish, cucumber with garden mint butter and North Atlantic cold water prawn with a classic Marie Rose sauce), extraordinary open sandwiches, plain and raisin buttermilk scones and an assortment of afternoon tea pastries and home baked cakes. Accompanying the tantalising treats, sip on a glass of refreshing glass of champagne. A fabulous day filled with delicious food, a sumptuous venue and a scrumptious glass of champagne, it is guaranteed to be unforgettable!
Unlimited Asian Tapas and Sushi with Bottomless Drinks for Two at Inamo – Was £171.90, Now £84
With Discount – £63
Unlimited Asian Tapas and Sushi with Bottomless Drinks for Two at InamoRelish a mouth-watering Pan-Asian dining experience with a futuristic twist at one of Inamo's contemporary London venues in Covent Garden, Soho or Camden. With 90 minutes to enjoy an unlimited selection of delicious Asian fusion cuisine, you can embark on a culinary journey through Asia, sampling food from Thailand, China, Korea and Japan. Choose from over 20 dishes, including sashimi, soup, dim sum and sushi and accompany your meal with bottomless wine, beer and soft drinks to top it all off. Make use of their innovative ordering system, placing orders via tablets and illustrated interactive menus, while playing retro games and graffitiing your table.
2 for 1 Three Course Dinner with Champagne Cocktail at Shaka Zulu – Was £98, Now £39
With Discount – £29.25
2 for 1 Three Course Dinner with Champagne Cocktail at Shaka ZuluEnjoy beautiful cuisine with a South African beat at Shaka Zulu, London's largest South African restaurant. You'll dine on three courses of exciting dishes such as Springbok Carpaccio, Grilled Sea Bass with hispi cabbage and a Hazelnut Chocolate Brownie with Kahlua and Amarula cream, all prepared in the restaurant's open plan kitchen. Each of you will also be treated to a gorgeous champagne cocktail to make this great meal into a special celebration. Shaka Zulu's walls, ceiling, pillars and bars are decorated with striking carved wooden murals, across two floors of this stunning immersive South African dining experience. You will dine like kings! On top of that, if you're dining on a Friday or a Saturday night, you can head to The King's Club for a post dinner dance, where you can enjoy music, dancing, and live entertainment.
Entry to Kidzania for One Adult and Two Children £62.40
With Discount – £46.80
Entry to Kidzania for One Adult and Two ChildrenKidzania London is an indoor city of dreams built just for children! Spanning across 75,000 square ft this concept cleverly incorporates real-life activities and learning for a unique experience. Upon arrival your children will each receive 50 KidZos, the Kidzania currency, and can work, earn and spend just grown-ups in real life. Watch on as your little one's explore a world of opportunities, playing out roles as a midwife, fire fighter, journalist or paramedic – there's a job made to suit every personality. Designed to empower and entertain kids this experience gives them their first taste of independence and after earning money and completing jobs they can they head to the bank to open an account or enjoy some of the fun-packed activities like chocolate making with Cadbury, rock climbing or the WWE Academy. The excitement on their faces will be unforgettable!
With FreeleticsBlackFriday2018 customers can get 30% off all products (Training + Nutrition + Bundle). It'll be valid until November 26 (6PM).
Please note: The code is  active.

TRAINING ANYTIME, ANYWHERE WITH FREELETICS, EUROPE'S #1 FITNESS APP
Whether you want to tone up, lose weight, gain muscle or prepare for a specific sporting challenge, you can get into shape and become the best version of yourself with Freeletics, the revolutionary fitness app company with over 31 million users worldwide.
Renowned for their hyper-personalised approach to health and fitness, Freeletics offers the world's most advanced digital fitness coaching, powered by artificial intelligence and tailored to your individual needs, goals, training history and ability.
Since its launch, the Freeletics Bodyweight app has revolutionised the fitness industry. With the app, extremely effective HIIT training can be done anytime, anywhere, with no gym or equipment required except 2×2 metres of space. A 'personal trainer in your pocket' provides an almost infinite number of training variations and workouts which have been specifically designed by sports scientists and athletes to achieve fast, visible and long-term results. Suitable for any age or fitness level, the Freeletics Bodyweight app also includes in-depth video tutorials and training instructions to guide users through proper training techniques and form, enhancing knowledge and reducing the risk of injury.
In addition to the free version of the app, users can invest in the Freeletics Training Coach, the state-of-the-art digital trainer that builds bespoke week-by-week training programmes, fully customised to the user's fitness level, preferences and goals. The Coach analyses performance, tracks progress and adapts training plans accordingly to continually challenge and motivate for optimum results. Additionally, the AI technology behind the Coach learns from all 31 million users, allowing it to learn from their behaviour, progress and preferences so it can build customised workouts for each individual. The Coach can also recognise when a user is in danger of injury or overtraining, so it can adapt the training and avoid these consequences.
Centred around the core components of physical fitness – strength, stamina and muscular endurance – the Freeletics Bodyweight app focuses on short, high intensity workouts which maximise efficiency and results. Workouts can last between 10 and 45 minutes to ensure there's always time to fit exercise into your schedule.
As well as a huge variety of workouts and exercises, users can also become part of the extremely active and friendly Freeletics Community, which offers unparalleled support and guidance from Freeletics fans around the world. Users are encouraged to share their progress, training tips and advice via the app's social feed to motivate and inspire, helping users reach and exceed their goals. This allows athletes to really integrate and share their progress with each other, which encourages users to be the best they can be.
The Freeletics app portfolio also includes Freeletics Running, which aims to maximise performance, speed and distance through interval running workouts, Freeletics Gym, which helps users get the most from their gym membership with guided weight workouts, and Freeletics Nutrition, a goal orientated nutrition coach which offers personalised meal plans, advice and simple, healthy recipes. The range also includes Freeletics Wear, a functional, stylish collection of athleisure and performance wear designed to boost performance and offer ultimate comfort.
Unlock your true potential and become the best version of yourself with Freeletics, the leading fitness company which will help you to get the most out of your training and smash your health and fitness goals.
For more information on Freeletics, visit www.freeletics.com. To download the Freeletics Bodyweight app, visit the App Store or Google Play Store.
The Freeletics Bodyweight, Running, Gym and Nutrition apps can be downloaded for free in the App Store and Google Play Store. For more information about Freeletics, visit www.freeletics.com.
Over the Black Friday weekend, Manfrotto will be offering some fantastic deals across various brands on the website.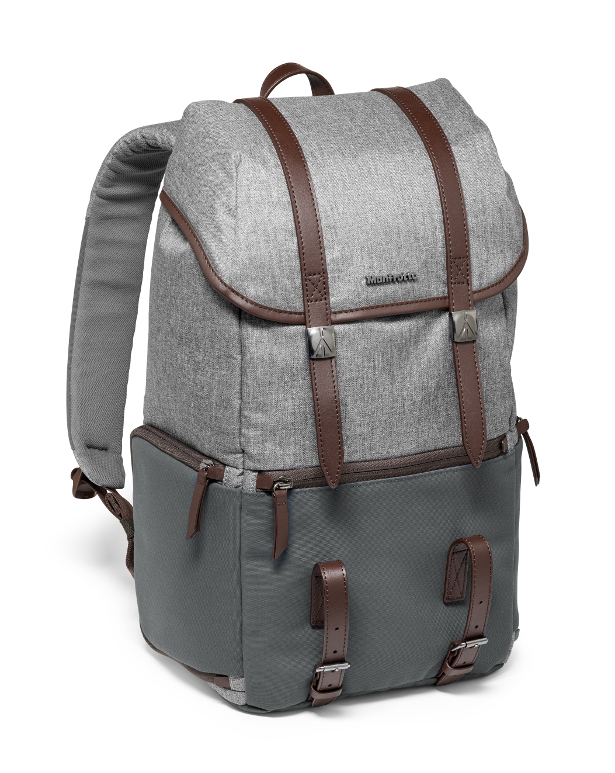 Selected products will have a discount of up to 70% and the offers will be updated daily – but will only run whilst stocks last so you had better be quick to grab a bargain! Along with selected Manfrotto products, offers will also be running on certain products from Lowepro, Colorama, National Geographic, Joby and Gitzo. Get a great offer on your new photography gear across top brands! For more information please head to www.manfrotto.co.uk
Many people (not just athletes) have roller coaster confidence. Their confidence is up when performing well and its down when performing poorly. Matheny gives 4 basic building blocks to ensure you start and end each performance with a tank full of confidence.
Coaches, athletes, teams and even parents will discover simple yet powerful ways to build and maintain confidence. The book will give you the tools to start each competition with a high level of confidence and be able to maintain confidence in the face of adversity. Confidence is a skill that can be cultivated through repetitions.
Are you ready to take responsibility for your confidence and ensure that your confidence stays consistent?
With Black Friday on the horizon, Dr Paul Sant, Head of School of Computer Science and Technology at the University of Bedfordshire, comments on the increasingly sophisticated methods being developed to target consumers online: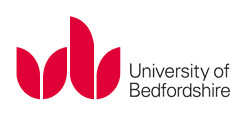 "Most e-commerce sites, such as Amazon, Argos and eBay, currently make use of a user's browser history, collecting data via a tiny text file known as a cookie, which a site sends to a user's computer or mobile device to track their movements among its pages. This information allows companies to create a complete profile of an individual's browsing habits, preferences and purchase history and consequently target them with ads that may interest them. Our research goes a step further and shows that companies will soon have the capacity to take into account a user's environment.
"Utilising accelerometer, gyroscope and microphone readings from a mobile phone, we are able to ascertain if the user is in motion and whether they are in a noisy environment, and thus whether they are more likely to be in a hurry or distracted. Using this information, supplemented by traditional clickstream data, companies would be able to judge if it is worth advertising the goods to the user and how the advert should be displayed. For example, if the user is stationary, it is rational to assume they may be more likely to read a detailed advert. Conversely, if they are on the move, a scaled back and more visual version of the advert may be the best approach to entice purchase.
"Ultimately, these advancements are a double-edged sword. While undoubtedly, they may prove beneficial for consumers, allowing them receive more bespoke and relevant advertising, they may also be viewed by many as yet another technological encroachment into their private lives."
**The best Black Friday 2018 deals for cyclists – for use of these guides, please credit BikeRadar – https://www.bikeradar.com/ **

We're afraid it's that time of year again — Black Friday 2018 is tomorrow and the bargain-hungry team at BikeRadar will be collating the very best Black Friday bike deals for your wallet-emptying pleasure.
BikeRadar's main deals page is at https://www.bikeradar.com/news/article/best-black-friday-bike-deals-45553/
The team will be updating this page with the best Black Friday deals from individual retailers, as well as specific deals on smart trainers, GPS devices, groupsets
There are also retailer specific pages that they're keeping up to date for Chain Reaction Cycles, Wiggle, Evans and Halfords:
Check out the best Chain Reaction Cycles Black Friday deals 2018 so far that we've collated
Check out the best Wiggle Black Friday deals 2018 we've collated so far
Check out the best Evans Cycles Black Friday deals 2018 we've collated so far
Top Halfords Black Friday cycling deals 2018 — UK
As well as a few product specific pages that BR are keeping updated too:
Black Friday smart trainer deals
Black Friday road and mountain bike groupset deals
Black Friday 2018 GPS and Garmin deals
About BikeRadar;
Launched in July 2007, BikeRadar is the world's most comprehensive online cycling resource, covering the worlds of road, mountain and commuting riding. A team of expert editors on three continents tests a wide range of bicycles, parts, clothing and accessories, to produce news, reviews, buying guides and tutorials you can rely on.
Spaceslide – Black Friday deal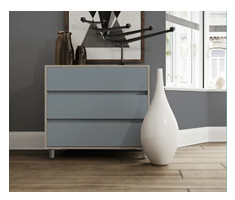 .
The Black Friday deal offered by Spaceslide is 60% off the entire range of freestanding furniture and sliding doors*, with 25% off installation. The offer will be running from Friday 23rd November and ends Monday 26th November at midnight.
*excludes Glass Doors and Standard Sized Kits.
For more information on Spaceslide products or installation services, call 0800 980 3499 or visit www.spaceslide.co.uk
Photo caption: Spaceslide Chest of Drawers in Denim and Cape Elm
Sizzling Black Friday Savings at Sports Direct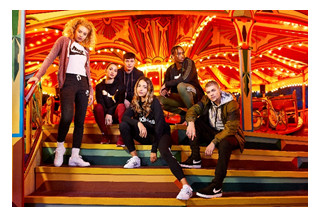 Winter wear at Sports Direct has never been so hot – and with an incredible Black Friday deal, now is the time to bag some Christmas bargains for the whole family.
From November 22nd–26th, spend £50 to get a £10 voucher to use in-store and online – it's as simple as that!
Sports Direct is the UK's number one retailer for a huge range of affordable fitness and leisure brands – including household favourites like Nike, adidas, Puma, Asics and Under Armour.
Active dads will love unwrapping a pair of performance-enhancing trainers by the likes of New Balance, while Converse sneakers and Airwalk skate shoes are ideal for leisurely weekending. Tracksuits, hoodies, tees and golf gear will also be a sure fire hit under the Christmas tree.
With masses of gift ideas for busy mums, you can spoil them rotten with the latest in statement gym wear – including stylish lines by USA Pro, LA Gear and Nike. Staple hoodies and tops by Firetrap, Lee Cooper and Golddigga will make welcome stocking-fillers, and there are hundreds of trainers to choose from – with go-to brands including Nike, adidas, Puma and Skechers.
Bring the magic of Christmas alive with Sports Direct's range of perfect prezzies for kids and teens. They'll love the line-up of sporty hoodies, joggers and footwear by labels like Puma, Nike and FIVE. And for little ones, there's a huge selection of character clothing, including faves from Star Wars, Spiderman, Disney, Frozen and Marvel. So whether it's a fleecy onesie, light-up trainers or jogging sets for tots, Santa has every youngster's wish-list covered.
As the weather turns frosty, take the chance to bag some outdoor deals for the whole family – with waterproof coats and jackets from trusted brands like Helly Hansen, Merrell and Jack Wolfskin. Boots made for walking come in all sizes, from Karrimor, Gelert and Salomon.
And with the unmissable Black Friday deal giving a £10 voucher back for every £50 spent, you can really afford to light up Christmas this year!
VictoriaPlum.com launches up to 70% off Black Friday Sale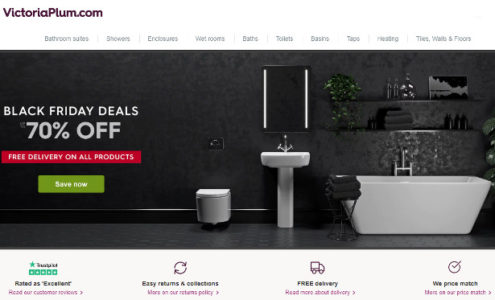 Online bathroom retailer VictoriaPlum.com has launched its Black Friday Sale with up to 70% off prices across a wide range of inspirational and affordable bathroom products.
From Friday 16th November until Tuesday 27th November 2018, VictoriaPlum.com will be dropping prices by up to 70% across many of its most popular bathroom products, including bestselling brands like Orchard Bathrooms, Mode Bathrooms and The Bath Co.
Highlights include:
The Bath Co. Camberley satin grey vanity unit 600mm with traditional basin mixer
• 70% off
• Was £559, now £169
Mode Ellis 1 tap hole full pedestal basin 560mm
• 71% off
• Was £269, now £79
Mode Carter back to wall bath
• 70% off
• Was £1,299, now £389
Mode Tate 8mm easy clean sliding quadrant shower enclosure
• 70% off
• Was £669, now £199
Orchard Eden round thermostatic exposed mixer shower
• 70% off
• Was £269, now £79.99
The Bath Co. Dulwich basin mixer tap
• 75% off
• Was £159, now £39.99
The Bath Co. Dulwich bath pillar taps
• 70% off
• £149 to £44.99
Paul McClenaghan, CEO of VictoriaPlum.com, said: "November is always a key month for UK homeowners looking to refurbish their bathroom, ensuite or cloakroom, ready in time for Christmas. Every year, we find more and more savvy shoppers waiting until Black Friday to get the best deals on their bathroom project."
He added: "With our up to 70% off Black Friday Sale, we aim to give these shoppers the best possible price and service, to help them create a dream bathroom, ensuite or cloakroom which will wow their friends and family during the festive period."
Since 2001, VictoriaPlum.com has been providing inspirational bathrooms at affordable prices, to become one of the UK's leading online bathroom retailers. Having expanded its range of brand names, to include the likes of Mira Showers, Ideal Standard, Grohe, Bristan and Geberit, VictoriaPlum.com is looking to offer its customers a greater choice than ever before.
Nominated for Retail Week's Growth Retailer of the Year 2016, the online retailer has stuck to its principles of operating without expensive showrooms or salespeople, offering designer bathrooms at internet prices and passing on the savings to the customer.
For more information on VictoriaPlum.com and its products, visit the website at https://VictoriaPlum.com or call 0344 804 48 48.
Fantastico Black Friday Mania deals throughout Montecasino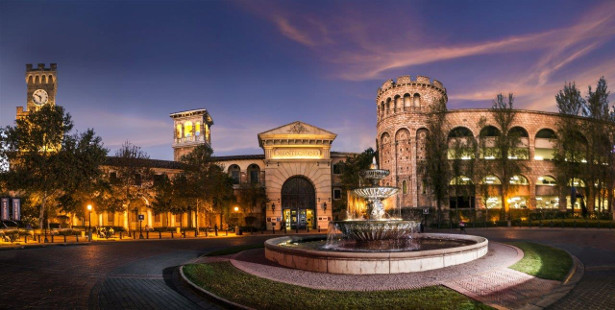 Black Friday Mania rules at Montecasino (https://www.tsogosun.com/montecasino) on 23 November when Gauteng's premiere entertainment destination delivers a vast array of exclusive deals in the form of giveaways and specials, half price movies, music, discounts and rewards – for 24 hours only.
On the casino floor, Black Friday brings both discounts and great value, with the 24-hour Point Multiplier kicking in from midnight, quadrupling every point earned by Black Rewards cardholders, tripling Platinum cardholder points, and doubling Gold points.
Montecasino's restaurants and bars have come to the Black Friday Mania party, adding 24 hours of not-to-be-missed specials and giveaways. With a wide range of food and beverage offers, including 50% off movies, free beer, wine or a shot of tequila ordered with main meals, to half price on cocktails, to deals offering a free starter or dessert with a main course, free scoops of ice cream, up to 80% off at Montecasino's fashion retail stores and 30% off Cinderella on Ice tickets over the Christmas weekend, Montecasino is where you should be wining, dining and being entertained on November 23rd.
Says Mike Page, GM of Montecasino, "Black Friday Mania promises something for everyone, with the entire complex joining the movement to offer every wallet the chance to experience something fantastico. We look forward to sharing an exciting and extra special Black Friday with our visitors."
To plan your mind-blowing Montecasino Black Friday Mania experience, check out the excellent line-up of specials and discounts on https://www.tsogosun.com/montecasino/offers/black-friday-mania and follow us on Facebook and Twitter.
Don't miss this Montecasino Black Friday Mania – we've got it… for you.

Luxury Christmas Foods in Black Friday Sale
Make the most of Black Friday (Friday 23 November) at Fine Food Specialist and receive 10% off luxury Christmas foods from Friday 23rd November until Monday 26th November inclusive, with this special code: BLACKFRI18PR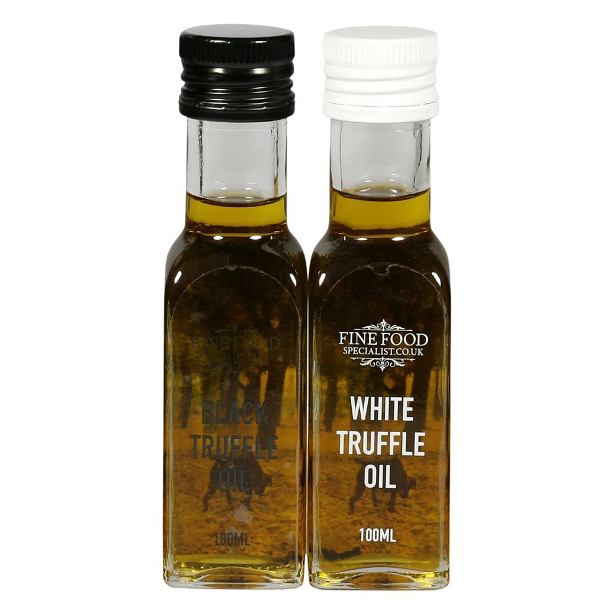 This online emporium of delectable foods and gifts has everything you need to treat foodie friends and family, or for entertaining your guests with a discerning palette. From hampers and hams to charcuterie and cheese, decadent flavours and tempting treats are just a click away.
Luxurious fine foods at affordable prices that will help to adorn your festive table or make a gorgeous gift include:
The Ultimate Luxury – Caviar and Truffle
From Royal Beluga to Salmon Caviar and all-year round fresh black truffles, some of the most sought-after ingredients will be available at lower prices.
Hampers
Don't let the cost of Christmas hamper your gift-giving! Choose from the fabulous array of festive hampers including Truffle Indulgence, Delectable Foie Gras or Rustic Charcuterie.
Cheese
Sourced from France, Italy and across Europe, choose from cheese boxes, gift selections and beautiful chutneys.
Stocking Fillers
For the perfect stocking filler choose from Marshmallow Duos, Truffle Oil Sets, Oyster Platters, Truffle Shavers and much, much more.
For more information, visit www.finefoodspecialist.co.uk
Skullcandy's Black Friday deals.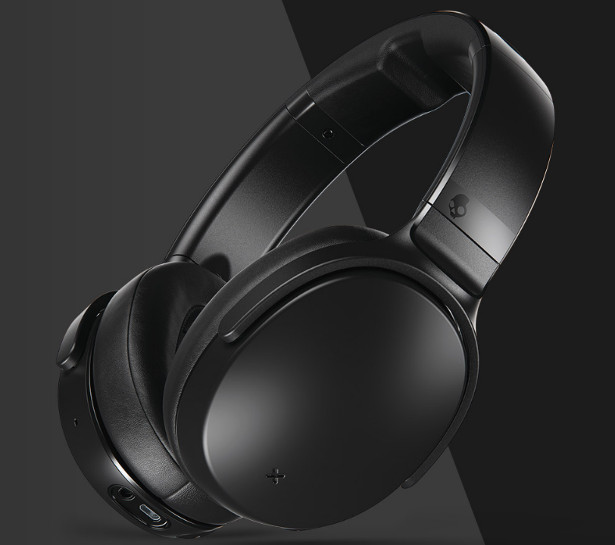 The deals include:
· Venue: £149.99 down to £99.99 – 1/3 off or Save £50
· Hesh 3: £89.99 down to £59.99 – 1/3 off or Save £30
· Crusher Wireless: £139.99 down to £89.99 – save £50
All deals are available on major retailers such as Currys.co.uk and Argos.co.uk, and they will be available on Skullcandy's website (Skullcandy.co.uk) from Friday, November 23rd to Monday, November 26th.
giffgaff's Black Friday Bargains begin
with an 8-day long phone deal extravaganza
Save up to £100 on selected phones from Apple, Samsung, Sony, Nokia & Motorola
A selection of new and refurbished unlocked phones are available, including;
Brand spanking new iPhone 7 available from as little as £399 – save £50
Buy the Sony Xperia XZ2 Compact – save £170 and bag yourself a pair of headphones worth £180 with this purchase
Refurbished iPhone 6S available for £259 – save £90
Some smartphones are available for as little as £14.99
This Black Friday, giffgaff, the mobile network run by you, will be slashing up to £100 on selected phones when bought outright. giffgaff will save its members and non-members the stress of staying up late by giving them 8 days to get themselves a bargain. Those in the market for a phone and a great deal will be able to get their hands on a host of handsets, both new and refurbished, online here, from Thursday 22th until 23:59 of Friday 30th November.
giffgaff gives deal finders plenty of choice during this period, with over 10 handsets at discounted prices for this year's promotion. giffgaff is sure there will be something for everyone with prices slashed by up to £100 on some of its most popular Pay Today phones, including the iPhone 7 32GB at £50 off. Purchasing the Sony Xperia XZ2 Compact 64GB saves bargain hunters £170, sweet music to their ears in more ways than one, as it also gets them a pair of headphones worth £180. For those that really don't want to break the bank, the Alcatel U3 3G budget handset is available for just £14.99.
Those that don't fancy a brand new phone will find what they need on giffgaff's Marketplace, where all phones come fully refurbished and unlocked just as you've come to expect from giffgaff. Here you'll find the iPhone 8 64GB at £449, a saving of £50. iPhone 7 128GB at £329, a saving of £80. A refurbished iPhone SE 32GB is also available for £149, a saving of £30.
All deals for new handsets can be found below:
All deals for refurbished handsets can be found below:
Ash Schofield, giffgaff CEO, says: "At giffgaff, we pride ourselves on giving our members the best value for their money with our award-winning goodybag offerings, as well as the option to purchase new-to-the-market and refurbished handsets. We're a network that champions freedom and flexibility, so all our devices come unlocked and can be purchased at a Pay Today or Pay Monthly rate. Our members are really at the heart of everything we do, and play such a vital role in helping us throughout the year. We hope these promotional deals are a chance for members and non members to bag a bargain in the lead up to Christmas."
giffgaff are also offering exclusive deals to their members which will be revealed soon.
The selected phones are only available until stocks last – see the full list of phones on sale https://www.giffgaff.com/mobile-phones/black-friday.
giffgaff's offer starts at Midnight on Friday 23rd November and ends at 23:59 Friday 30th November 2018 or when promotional stocks run out.
For more information on giffgaff please visit: https://www.giffgaff.com
Culture Carton Black Friday Sale (Entire store 40% off!)
That means you can get a Black Label Voyager Watch, normally $120 for $72, or a $90 Kiko Leather Travel Kit for $54!
This is a short sale and these prices won't come around for a long time, take advantage of them now with the code BLACKFRIDAY40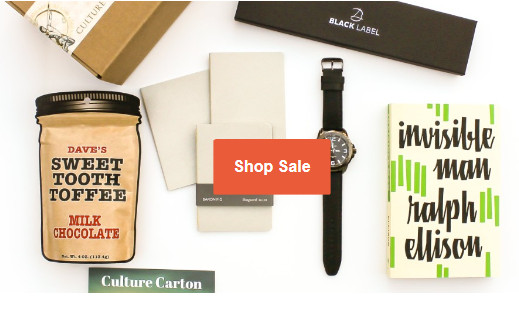 The fabulous TX-40 headset is now only £11.99 at Argos! For a limited period.
https://www.argos.co.uk/product/8361851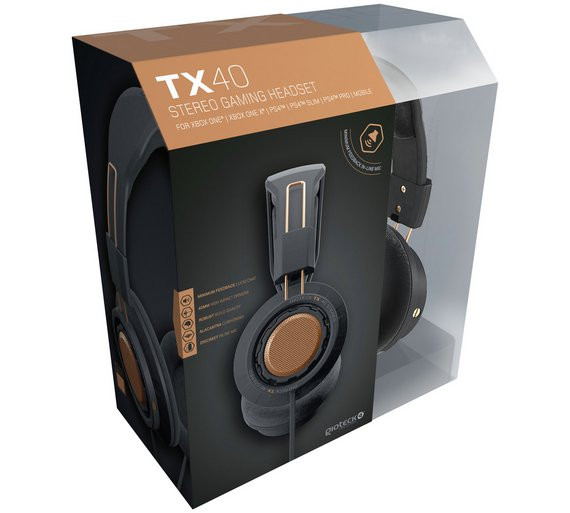 Treat yourself to 15% off Rose Metallics luxury cutlery this Black Friday weekend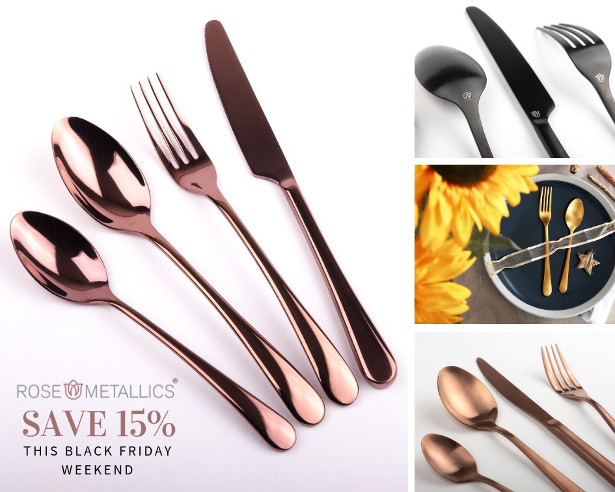 Rose Metallics is a UK brand that specialises in creating luxury colourful cutlery. And by colourful, they mean everything but plain silver!
Their carefully crafted cutlery is designed for the modern home decor lover who enjoys the finer things in life – but also enjoys an affordable price tag.
And this Black Friday and Cyber Monday weekend, it's getting even more affordable. You can get 15% off your entire order with this exclusive In Touch discount link:
https://www.rosemetallics.co.uk/discount/Intouch15
Follow the link directly and your discount will be taken off automatically at checkout. Or use the code "Intouch15" at www.rosemetallics.co.uk. Minimum spend of £20 to secure the discount.
With Rose Metallics contemporary colourful cutlery you'll get:
– aesthetically beautiful, highly functional & comfortable design
– high grade stainless steel, covered in food & dishwasher-safe, durable colour coatings
– a range of colour choice from black, rose gold & copper to purple, blue & rainbow
– a glossy mirror or opulent matte polish
– a free gift box with each cutlery set and a free Christmas gift tag with each order
You'll also get free standard delivery on orders over £50.
Rose Metallics delivers across the UK and is now also delivering to the rest of Europe. So give your table (or a friend) a treat and take back the luxury of mealtimes with some new colourful cutlery!
You can also follow @rosemetallics on Instagram and be the first to hear about new news and other exclusive offers!
This discount code is valid from midnight Wednesday 21/11 to 11:59pm on Mon 26/11.
The CDC released their annual statement and findings in September of 2018 which included findings that the STD rates in America, alone, have increased dramatically over the past 5 years and show no signs of slowing down.
Most STDs do not have any signs or symptoms but can cause serious medical complications if not identified and treated quickly. The ONLY way to know if you have an STD is to get tested.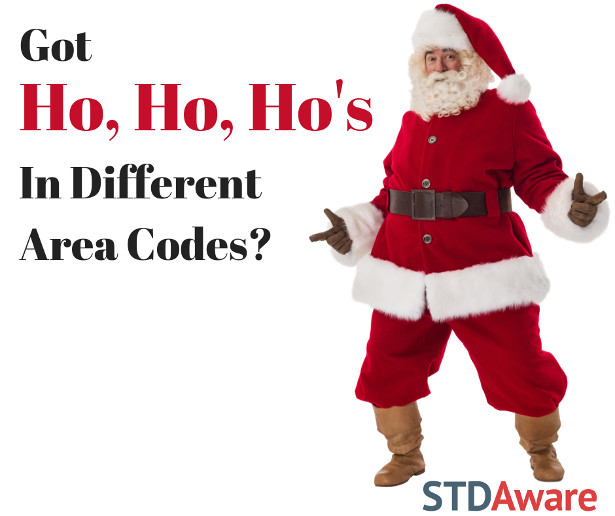 Dating is hard enough. In a new relationship? Or have a "really good looking" friend? This year, give the gift that says "I really care."
STDAware tests are provided at any of our 4,000 testing laboratories, nationwide. Getting tested is quick, easy, and convenient > http://www.stdaware.com/how-it-works
Testing includes post-test consultation with a board certified physician if the test result comes back positive for having any STD and the most common STDs will be treated free of cost.
This Black Friday Through Cyber Monday get 15-20% 6 and 10 Test Panel Bundles. SHOP HERE > http://www.stdaware.com/tests-and-pricing
Tree In A Box is having a sale Thanksgiving thru Cyber Monday. All of their tree kits are 15% off and our Wedding seal kits are 20% off (no coupon code needed!)

  Tree In A Box's line of grow your own tree from seed kits are eco-friendly and packaged in a 2.5″ cube to save space and reduce waste. Their small size means they will easily fit in a Christmas Stocking!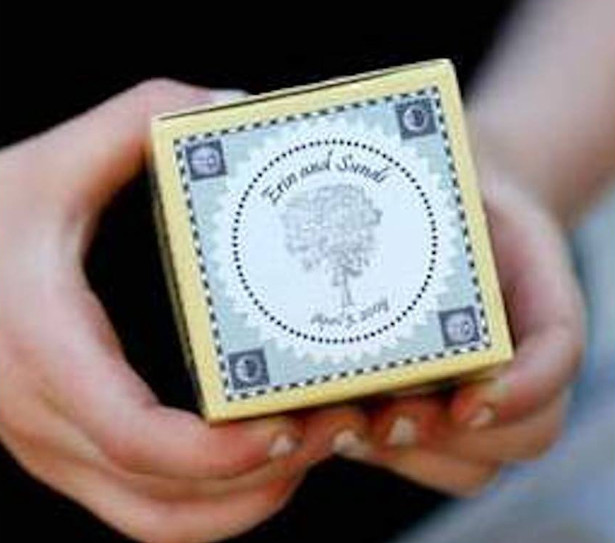 PINTEREST | TWITTER | FACEBOOK | INSTAGRAM
They grow a real live tree! They will grow to full sized trees or a bonsai size tree depending on the size of growing container you keep them in.
Trees clean the air we breathe, which makes it an eco-friendly gift.
Trees make us FEEL good! It is fun to watch them grow and they can be enjoyed for generations to come.
Tree In A Box kits are made in the USA and are available for only $6.00 at www.treeinabox.com.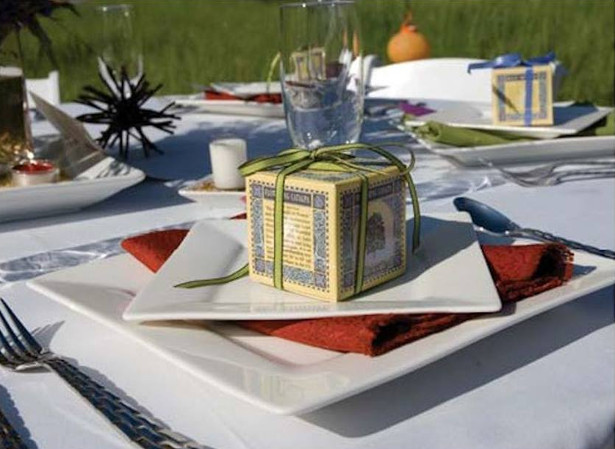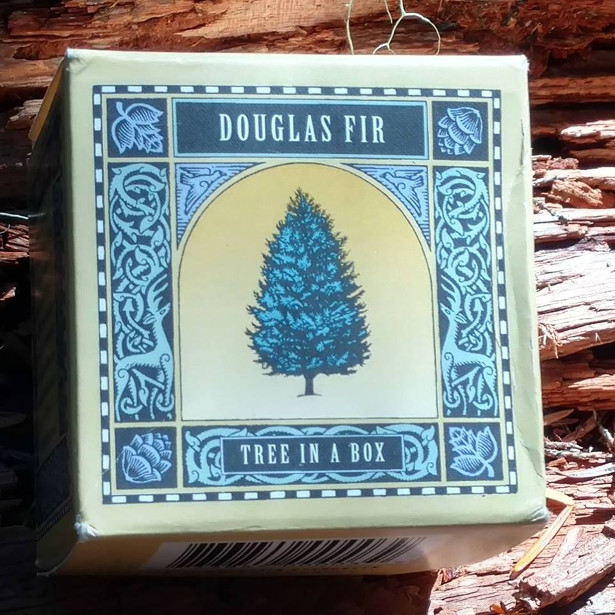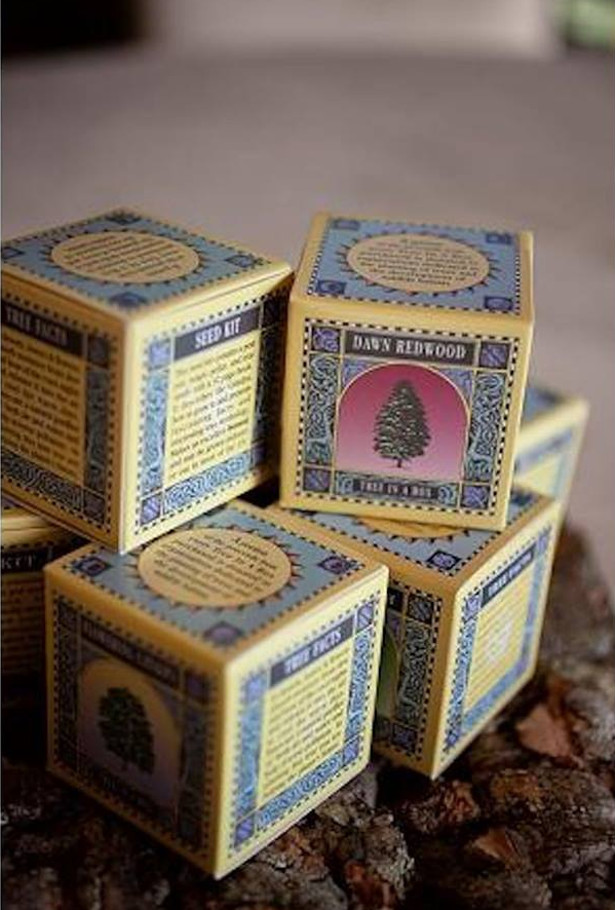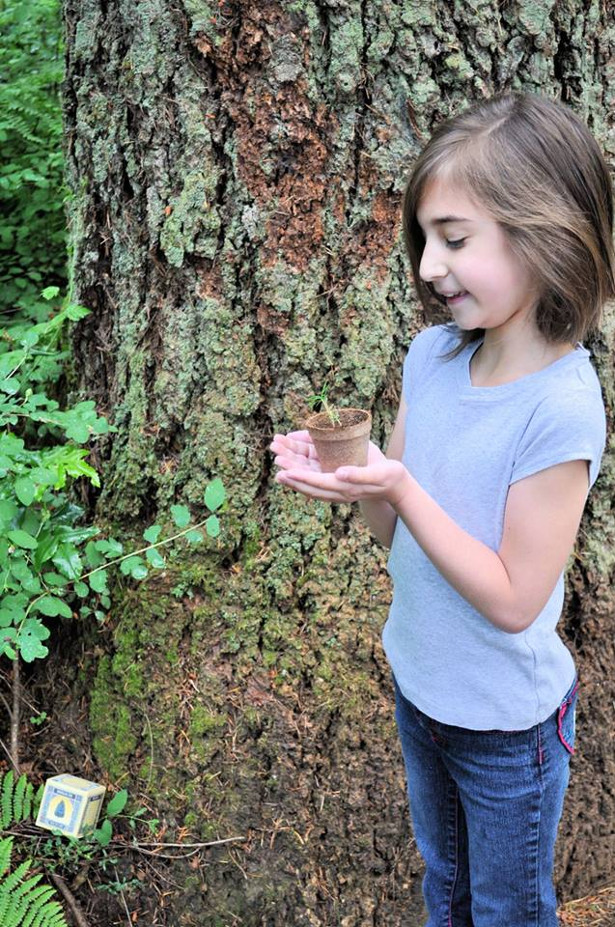 CELL C DOUBLES DATA ON MEDIAPLAY DEALS THIS BLACK FRIDAY
With the year winding down, Cell C customers now have the time to kick back and binge watch all the movies, TV shows, sport and online content they've been missing.
Starting this Black Friday they'll be able to get twice the data for Cell C's revolutionary mobile service that combines connectivity and entertainment in a unique and great value package, MediaPlay. The bonus here, though, is that customers will receive the extra data for no extra charge!
From 23 November, Cell C is doubling the inclusive anytime data for both MediaPlay Postpaid and MediaPlay TopUp customers who purchase a 24-month contract. This data offer is available to new subscribers and any customers who fancy upgrading.
Customers who wish to take advantage of this offer have until 6 January next year to do so. The double data will last for the full length of their contract and the data is for any Internet usage as streaming of content on black is zero-rated for Cell C customers until the end of February 2019, leaving customers to do whatever they want with the rest of the inclusive data.
The MediaPlay Double Data Deal is available through Cell C outlets, Cell C Telesales (084 145), Cell C's online portal and selected retailers nationwide.
"We decided to not only limit this fantastic offer to Black Friday but to extend it into the New Year," says Junaid Munshi, Cell C's Chief Commercial Officer. "We welcome the opportunity to offer the best data deals for our customers."
Full details of the offer are below:
MediaPlay Contract inclusive value: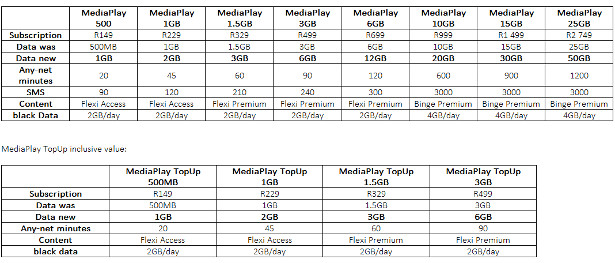 Barista TS Smart Stainless Steel coffee machine on a Black Friday deal as of 22 Nov from Lakeland
£350 off the £1,249.99 price – limited time only whilst stocks last.
https://www.lakeland.co.uk/61390/Melitta-Barista-TS-SMART-Bean-to-Cup-Coffee-Machine-F860-100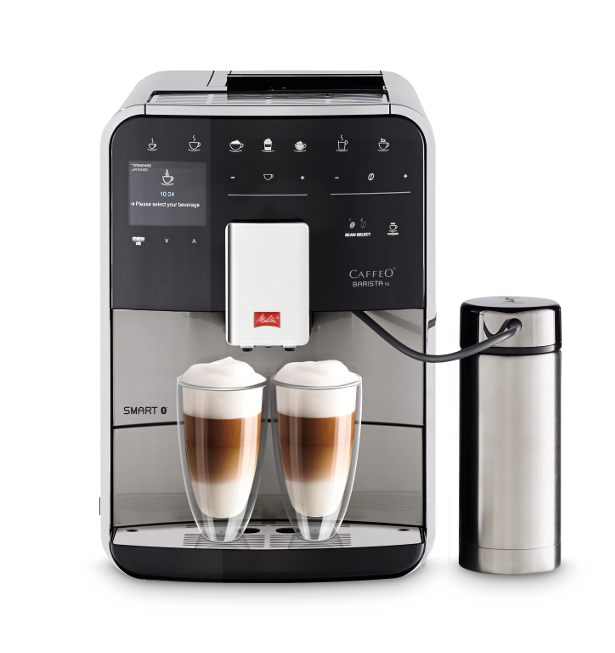 Excellent service worth £1.4billion for Black Friday retailers

· Shoppers who received excellent customer service during Black Friday spent £205.40 with the same retailer over the next year, £53 more than those who received 'good' service
Retailers who fail to deliver 'excellent' customer service during Black Friday risk losing £1.4 billion* in loyalty sales the following year, according to new research.
The figures released by The Institute of Customer Service reveal that shoppers who experienced 'excellent' service during Black Friday 2017 rewarded that same retailer with an average loyalty spend of £205.40 – £53 more per person than those whose service experience was just 'good'.
The research exposes the disparity in attitudes towards organisations who offer 'excellent' levels of customer service, and those whose service is only 'okay'. Nine out of 10 people who received excellent service during Black Friday shopped with that retailer again, 37% more than those who received 'okay' service.
Jo Causon, CEO of The Institute of Customer Service, comments: "Great prices and great customer service needn't be mutually exclusive. With 'excellent' service during Black Friday translating into £1.4billion in subsequent sales over the following year, the opportunity for retailers to retain customers and boost profits is significant.
"Experiences during Black Friday will impact customer loyalty outside of the Christmas period. Out of date stock could damage reputation and prevent return custom. In the same vein, queues and a stressful shopping experience will have a similar effect. Retailers without adequate staff numbers could impact the conversion of new custom into long-term relationships, and affect the loyalty of existing customers."
To find out more about how to deliver an excellent customer service experience, visit www.instituteofcustomerservice.com/