HOW TO TIE A TIE: 30 DIFFERENT NECKTIE KNOTS Whether it's your first tie or you're looking for a challenge, our step-by-step guides will help you master 30 classically popular necktie knots.
Trendhim offer Accessories to us are everything a man can wear, except for his clothes. On Trendhim you'll find everything from watches and leather bags to sunglasses, bracelets, ties and much more. Follow us at www.instagram.com/trendhim/
GETTING STARTED
Every knot, just like the neck it's around, has a distinct character and vibe. The Van Wijk Knot was created to be the tallest wearable knot possible, while the Windsor Knot has a formality that makes it the favorite of the UK's Royal Air Force. Whichever knot you choose, make sure to practice before you actually need it.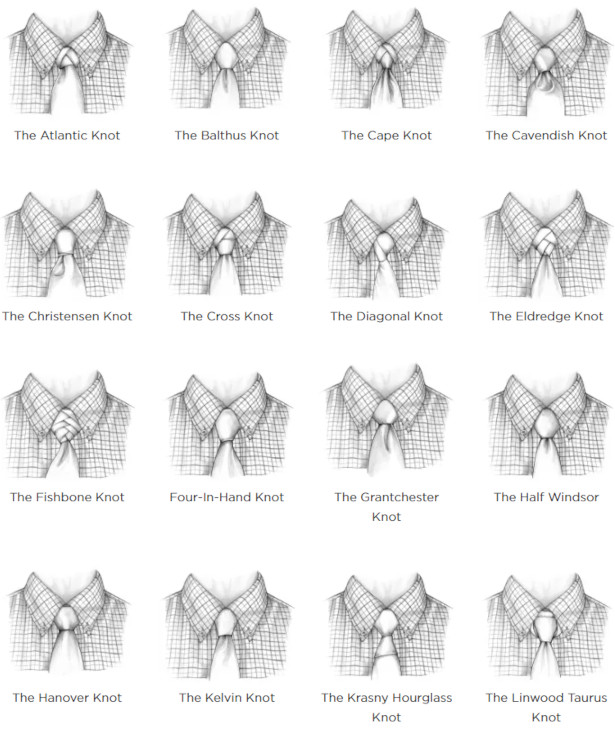 All you need to begin is a men's tie , a dress shirt and a mirror. You also need our guides – which you obviously have – and patience, perseverance, and determination. We don't know you personally, but we can guess that you have these 3 in spades! Clean hands are also a good idea and trim any long fingernails that may harm the fabric of your tie.
For the full detailed article see :- www.trendhim.com/articles/223/how-to-tie-a-tie-30-different-necktie-knots