Boardgame! GUINNESS WORLD RECORDS – DO TRY THIS AT HOME! www.megableu.com So Great For Parties!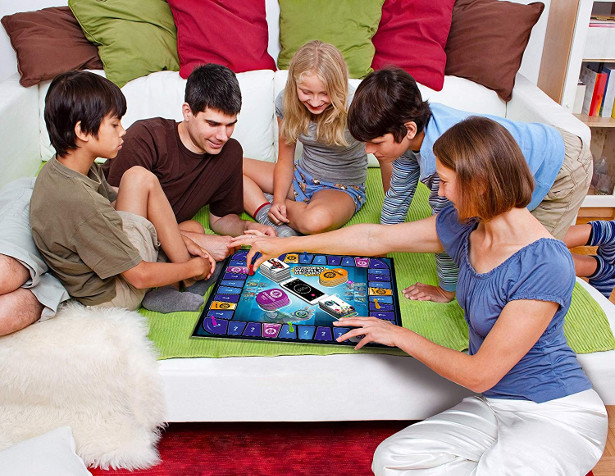 Put your knowledge of the world's most famous Records to the test and challenge your opponents to demonstrate some nifty record- breaking skills using everyday household items!
Players compete to answer some of the 600 Guinness World Record question cards, but the real fun comes with completing the challenges… breaking your opponents' records. Skills involve spoon balancing, wearing the most pairs of socks, flipping a bottle of water and many more!
Cross the finish line with 3 challenge cards in your possession to be the winner! (£24.99 esp)