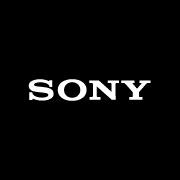 Capture all the sporting action with Sony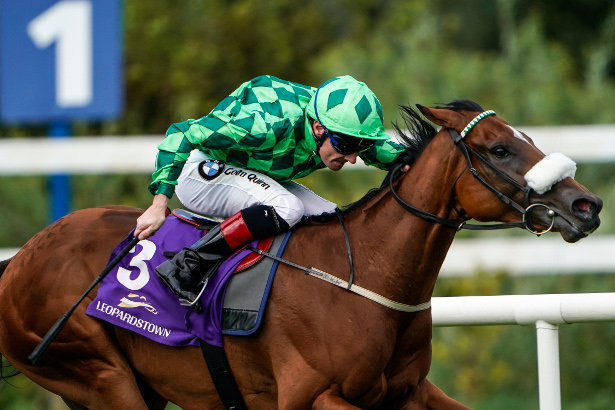 PINTEREST | TWITTER | YOUTUBE | GOOGLE+ | FACEBOOK
Photographers Alan Crowhurst and Hannah Couzens offer tips on how to take incredible action and portraiture photography with Sony's latest Imaging kit
Photographers Alan Crowhurst and Hannah Couzens capture all the sporting action – from photo finishes to portraits of athletes gearing up for their event. The Sony Imaging Ambassadors have curated a step-by-step guide on how to capture dramatic sports photography and snap the stars before the starting gun fires.
As Alan says, "Whether it's capturing the excitement of horses strutting around the parade ring or racing towards the final furlong, the races are a thrilling venue for photography. Sony's award-winning range of cameras and array of lenses are the perfect accompaniment for racing photography. The α9 provides fast autofocus with a silent shutter enabling me to capture all the action without disturbing the horses."
Alan Crowhurst has been a freelance photographer for Getty Images since September 2010, with a particular passion for horse racing, capturing different racing events 4 – 5 days a week, covering flat and national hunt seasons. He also covers important meetings in Ireland and France, including Champions Day at Leopardstown, The Punchestown Festival and the Prix de l'Arc de Triomphe at Longchamp. In 2015, Alan was named The SJA Sports Photographer of the Year (horse racing portfolio). Here are Alan's top tips for capturing all the magic of the races: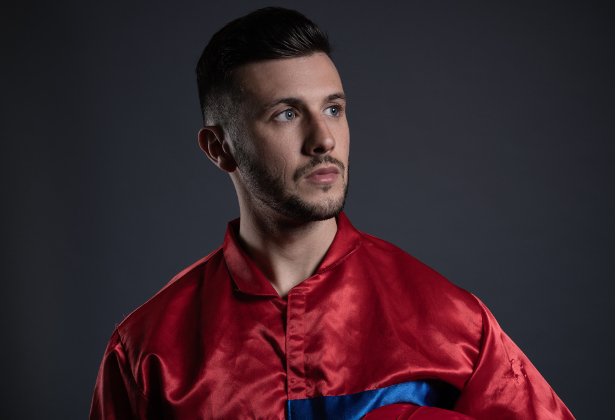 Have complete confidence and trust that your camera will perform to your expectations – being able to move the controls, shutter speed and aperture without too much thought is a must. Once you're comfortable with your camera, its Auto Focus (AF) system and metering, you can concentrate on composition and getting the best shots without any worry. With the Sony α series of cameras this is exactly what I do. The AF system is spot on and when moving the AF to any of the outer edges, it works just as well as if you had chosen the centre spot
Make use of camera features – silent shooting mode enables me to capture the parade ring on silent mode without any danger of alarming the horse. Additionally, I use the Eye AF feature every time to capture portraits of jockeys and is one of the main reasons I purchased the α7 III and the α9 cameras
Play with exposure to add to the mood of the image – the EVF (Electronic View Finder) is a light meter in your eye, you can get the exposure you want for your subject whether it's correct or under/over exposed for a moody image
Always be on the lookout for something a bit different to document – after a race there is still plenty to shoot – they will usually throw water over the horse and hose it down, and the jockey returns to the weighing room with his saddle. There are also bookmakers, racegoers and officials to add to your shooting list
Try and keep your backgrounds clean and without clutter or distraction – use a wide aperture to throw the background out of focus, allowing the subject to ping from the page
As a professional portrait photographer Hannah Couzens says, "It's thrilling to see athletes just before a race; capturing their nerves and energy on camera. The α7R III is great for this because of its rapid shooting speeds and full eye AF tracking so I never miss an emotion crossing their face before their big event".
Hannah is an award winning professional portrait photographer, who shoots all kind of subjects from actors, models, authors, musicians, TV presenters and celebrities as well as shooting corporate headshots and families. Hannah runs a successful high street photography business which she started 13 years ago aged just 22 and has twice won the FSB Young Business Person award. Hannah is an educator for the Profoto academy and is involved in many speaking engagements, sharing her passion for light shaping and portraiture.
Here she shares her tips on creating perfect portraits:
The right light, using live preview – when shooting an environmental portrait, always check what the ambient light is doing before introducing the flash. Having the live preview allows you to select the aperture to your taste for the scene and instantly be able to see the exposure you will get.
Using Eye AF – make sure you use this feature to create perfect portraits, every time. It constantly tracks the focus of your subject's eye, even when they move which means you'll never miss a shot by the camera choosing to focus on the wrong part of the face. Making use of the articulating LCD screen – successful portraits are all about connection with your subject. Having a camera in front of your face can often act as a barrier between the photographer and their subject.
Utilising the incredible resolution on offer on your camera kit – a huge advantage to having good resolution is that if a client loves their expression in a shot but isn't so keen on their pose, you can create a headshot for them from the same file without ever having to worry about a loss of quality. The combination of Sony's 85mm 1.4GM lens and the α7R III is just a formidable combination for quality and detail
Sony offers a camera to suit all occasions from the α9 with its industry leading speed and innovative focus system to the versatile and lightweight α7R III, which packs a punch whether being used for fast-motion capture or portraiture. And to name but one more, the RX100 IV is the perfect camera for on the go photography, with its high magnification zoom 24-200mm, large aperture, and world's Fastest AF Speed, all in an ultra-compact body.