Cardology have designed a huge selection of sports related pop up cards – including Rugby for all home nations! Great for unusual birthday or Christmas cards for a rugby fan!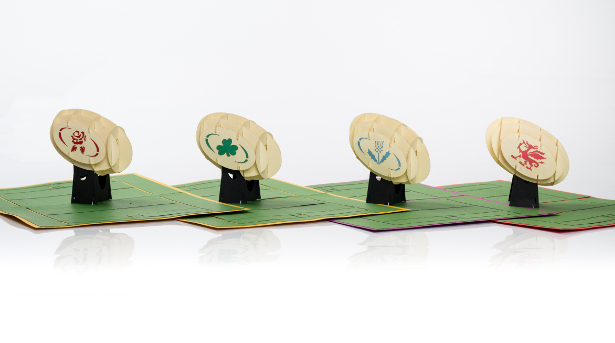 FACEBOOK | TWITTER | GOOGLE+ | INSTAGRAM | PINTEREST
Price: £7
See all rugby cards at: https://cardology.co.uk/collections/themes/sports-pop-up-cards/
Cardology:
Cardology, a young family brand, have been offering creative greeting cards since 2014. From their London studio, they combine their engineering and design background with an eye for fine detail produce exquisite 3D pop up cards. They take inspiration from emerging trends in British culture, as well as interests and hobbies, to create unique cards that will leave a lasting impression – including a fantastic range of Rugby Cards for all home nations. In a fast, digital world of fleeting electronic communications, these miniature works of art are a memorable gift to display and treasure.
Website: www.cardology.co.uk
English Rugby Card:
Price: £7.00
URL: https://cardology.co.uk/product/english-rugby-pop-up-card/
Irish Rugby Card:
Price: £7.00
URL: https://cardology.co.uk/product/irish-rugby-pop-up-card/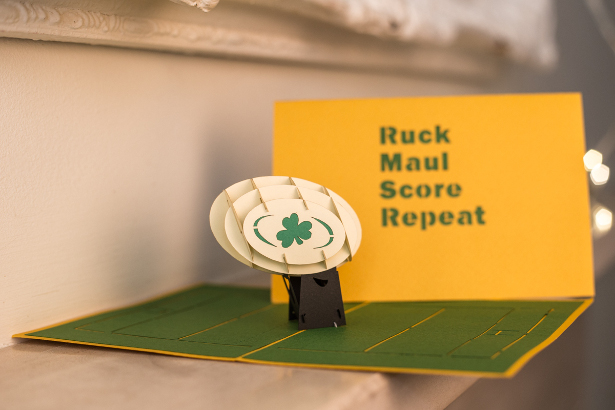 Scottish Rugby Card:
Price: £7.00
URL: https://cardology.co.uk/product/scottish-rugby-pop-up-card/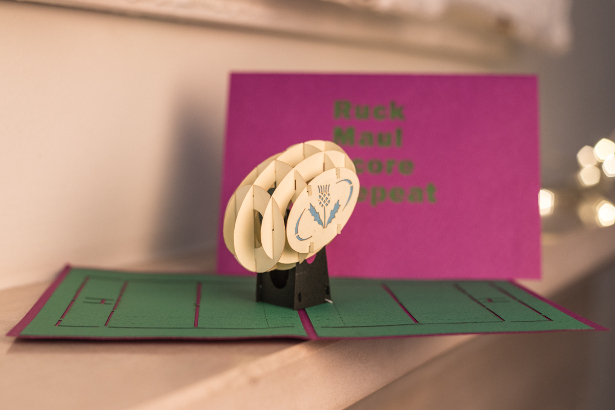 Welsh Rugby Card:
Price: £7.00
URL: https://cardology.co.uk/product/welsh-rugby-pop-up-card/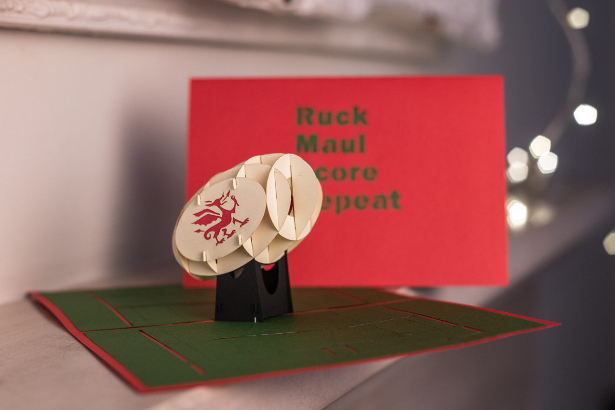 Wasps Stadium Pop Up Card:
Price: £8.00
URL: https://cardology.co.uk/product/wasps-rugby-pop-up-card/