SHAKE YOUR WAY PAST 5 A-DAY WITH FOGA'S PLANTSHAKES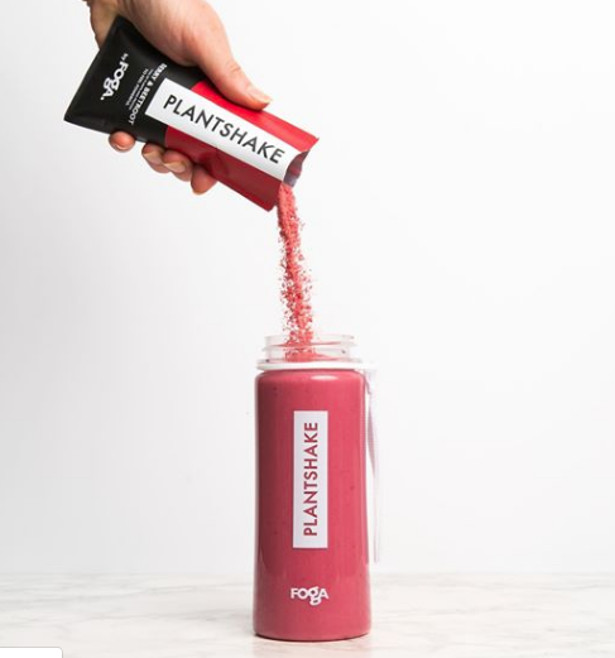 FACEBOOK | INSTAGRAM
It's time to discover the easiest way to soar past your 5-a-day, with the launch of FOGA Plantshakes, a delicious range of instant whole plant smoothies made from freeze-dried fruits and vegetables.
Created to help busy people ensure their diets are rich in a diverse range of whole plants, FOGA Plantshakes are a convenient and delicious way to up your plant intake, which is scientifically proven to help you feel better.*
Fed up with ready-made smoothies which are really just sugary juices, FOGA use whole (mainly organic) freeze dried produce that preserves all the gut boosting fibre and energising vitamins of fresh fruit and vegetables. FOGA's blends focus as much on flavour as nutrition, creating delicious and nutritious smoothies for people looking to boost their diet and improve health and energy levels. Shake a pouch with water or your favourite milk for a smoothie you'd think you made in a blender.
FOGA believe that the food we eat should grow, and as such have created a range which includes no juices, sweeteners, or anything artificial. Each of the 13 mouth-watering blends, which include Peach & Cayenne, Beetroot & Ginger and Kiwi & Greens will enhance your fruit and vegetable intake in a matter of minutes.
Whether you want to enjoy them as a mid-morning snack, or to energise pre or post workout, FOGA Plantshakes contain just 100 calories* per 250ml serving, and are conveniently portioned into 30g pouches, perfect for keeping in your bag or at your desk.
Packed full of essential vitamins, minerals, and antioxidants to optimise your health and wellbeing, a box of 10 Plantshakes boasts as many as 24 different fruit and vegetables. Each pouch contains about two portions of whole fruit and vegetables, as well as seeds, spices, superfoods and adaptogens. Build your own box and select your favourite flavours, and either opt for a one-off box, or subscribe for a regular supply which the whole family can enjoy.
Brimming with health benefits, FOGA uses the same freeze-drying process as NASA to preserve the full nutritional content of each ingredient, including the important micronutrients, phytochemicals and polyphenols, from the moment the fruit and vegetables are flash frozen at harvest. This innovative process ensures that each pouch is more nutritious than a regular shop bought smoothie, or even the fruit and vegetables you buy from the supermarket and avoids any unnecessary wastage, helping to reduce the 7 million tonnes of food wasted in UK homes each year.
Believing that businesses should be a force for good, FOGA includes a pre-paid envelope in every box so that used pouches can be sent back and recycled, ensuring nothing goes to landfill. Additionally, when you sign up to FOGA's mailing list you will have a tree planted on your behalf in an area affected by deforestation, making that all important step towards offsetting the impact of their deliveries.
*Imperial, 2017 "Fruit and vegetable intake and the risk of cardiovascular disease, total cancer and all-cause mortality—a systematic review and dose-response meta-analysis of prospective studies" www.academic.oup.com/ije/article/46/3/1029/3039477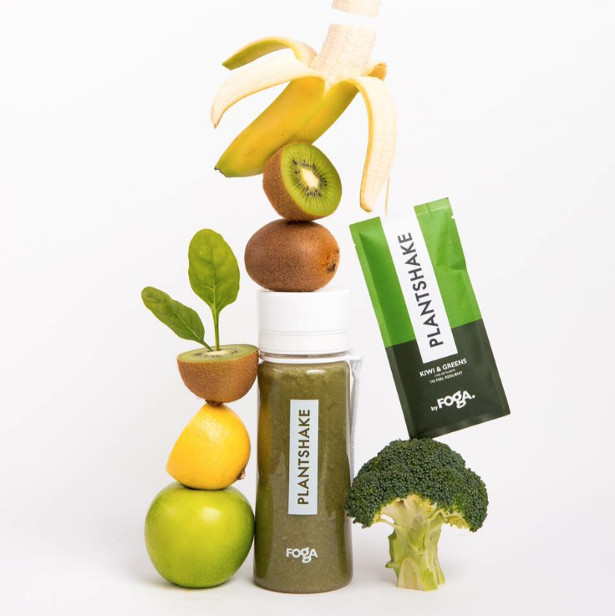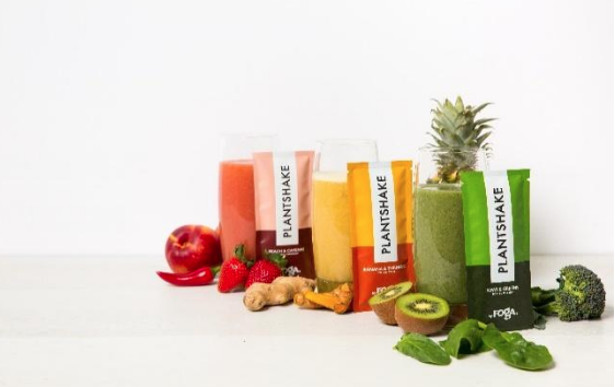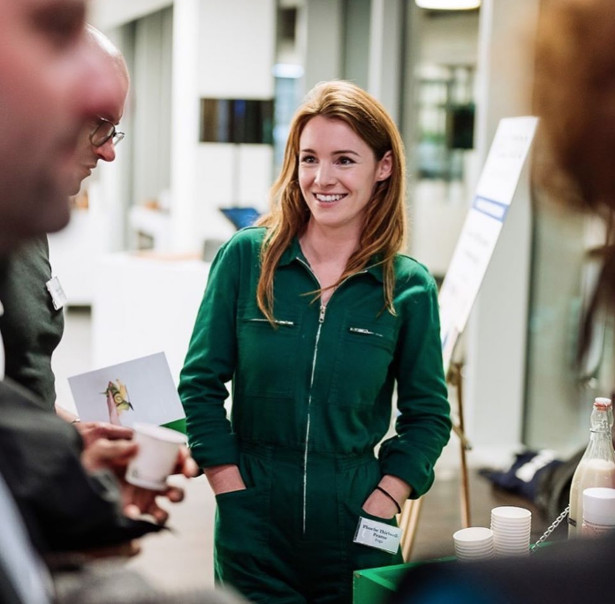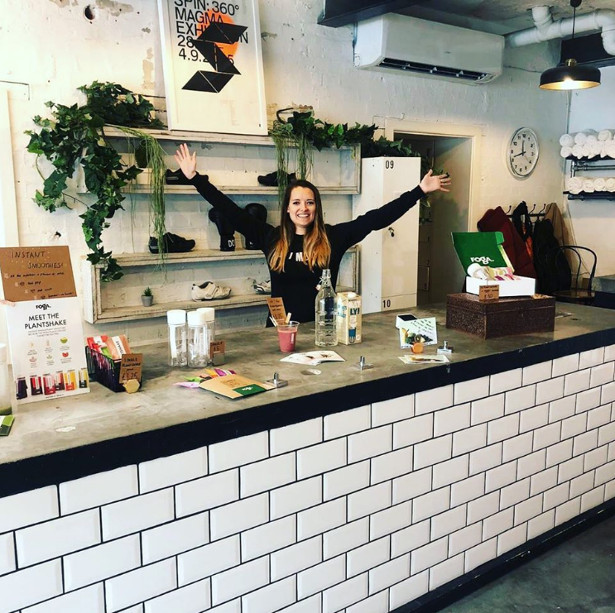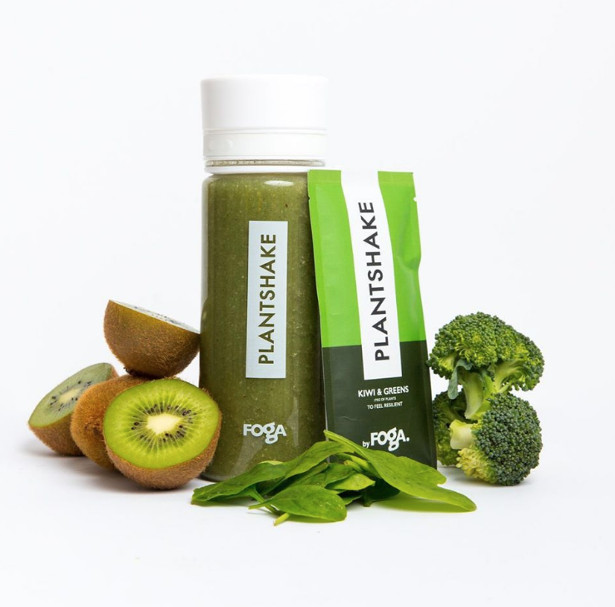 Step into Christmas at the Celtic Manor Resort

Set in more than 2,000 acres of panoramic parkland at the gateway to Wales, the five-star Celtic Manor Resort will play host to a range of festive events this Christmas, from dazzling productions to traditional seasonal activities such as ice skating and decadent afternoon teas. Here's just a taste of what's on offer…
The Nutcracker on Ice
11th December 2019 – 5th January 2020
Following sold-out seasons at the Royal Albert Hall and The London Palladium, The Imperial Ice Stars are bringing the amazing ice spectacular, The Nutcracker on Ice, to the UK's most prestigious new event destination, the International Convention Centre Wales.
Set in early-1900s St Petersburg, The Nutcracker on Ice follows the classic Russian tale of Marie, the little girl whose love brings to life her cherished Nutcracker doll – a magical Christmas gift from her mysterious godfather, Drosselmeyer. As midnight strikes on Christmas Eve, the toy comes to life, sweeping young Marie to a winter wonderland of enchantment where she meets the Mouse King, the Nutcracker Prince and, of course, the Sugar Plum Fairy.
The production incorporates state-of-the-art projection, including stunning LED illuminated effects and spectacular flying sequences.
Tickets start from £20.
The Great Skate
22nd November 2019 – 5th January 2020
The Great Skate returns for 2019, with a glistening ice rink set against a stunning backdrop of twinkling lights and festive sounds in the spectacular rooftop garden at the Celtic Manor Resort.
An array of traditional Christmas market favourites, including sizzling German Bratwurst will be on offer, in addition to sweet treats, winter warmers and festive tipples.
Families can enjoy a magical fairy tale experience at the enchanting themed skating sessions, where they can glide around the ice with Anna, Elsa and other frosty characters, to the soundtrack of much-loved musical hits.
Tickets start from £6
Festive Afternoon Tea with Santa
30th November – 31st December
Experience a festive afternoon tea, inspired by the Nutcracker on Ice, where grown-ups and children alike can tempt their taste buds with a host of seasonal sweet and savoury treats.
Children can also enjoy a special group story time with Mother Claus and write their 'wish list' to Santa, before the big man himself drops in to deliver a small gift before Christmas!
Prices start from £24 for adults and £12 for children.
Mulberry Festive Afternoon Tea
30th November – 24th December
With its plush décor and sumptuous surroundings, a visit to The Mulberry Bar this Christmas promises a date with decadence. Enjoy a seasonal twist on afternoon tea with a sparkling cocktail on arrival, a variety of sumptuous savoury tasters, delectable hand-made cakes and divine shortbread mince pies.
Prices start from £30 per person.
For more information visit www.celtic-manor.com
Anti-Aging Facial Gua Sha Scraping Tool Acupressure Massage with Problem-Specific Instructions
by Dragon Acupuncture
Buy On Amazon here > www.amazon.com/dp/B078RL86LJ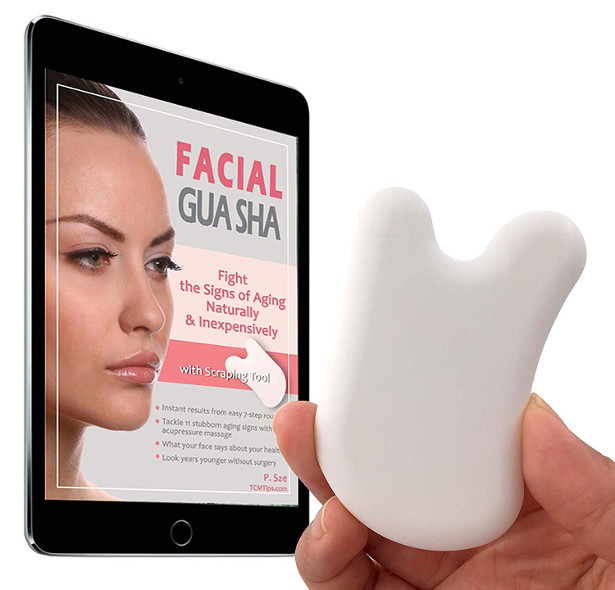 All-in-1 TOOL FOR FACE: Unlike facial roller which merely presses the surface of the skin, our scraping tool with its curves and edges fits the contours of our face and reaches facial acupressure points.
FIGHT STUBBORN AGING SIGNS: Download our 36-page eBook for FREE. "Facial Gua Sha – Fight the Signs of Aging Naturally and Inexpensively with Scraping Tool" taps into the wisdom of Ancient Chinese in applying acupressure to fight 11 stubborn aging signs such as wrinkles, sagging skin, eye bags, dark circles and more. Instruction to download will be emailed to you automatically upon purchase, or you may download via a QR code on the card insert.
ROUTINE TO REJUVENATE SKIN: Follow our 5-minute 7-step routine that incorporates acupressure stimulation, facelift massage, and lymphatic drainage to rejuvenate your skin instantly.
60-DAY MONEY BACK GUARANTEE: Our strengthened ceramic scraping tool has stronger resistance to cracks when dropped as compared to jade or stone. Should our tool be damaged in any way within the 60 days of purchase, we offer a full refund on order.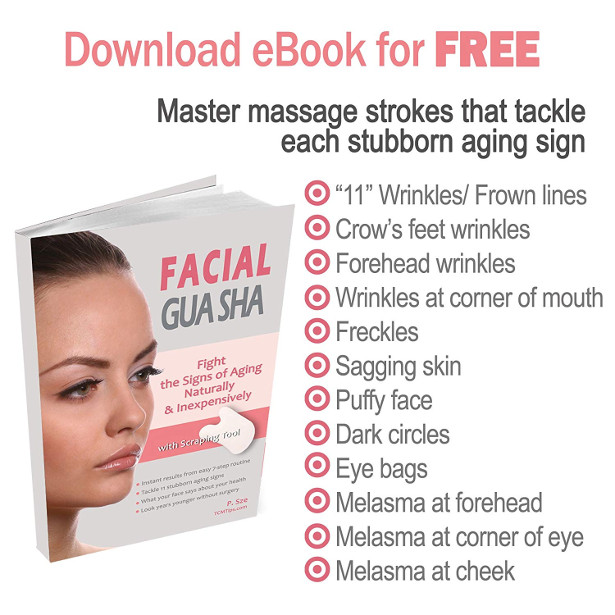 The winter months are coming, and for many this means weeks and weeks of dry, irritated skin, and applying enormous amounts of creams with no visible effect.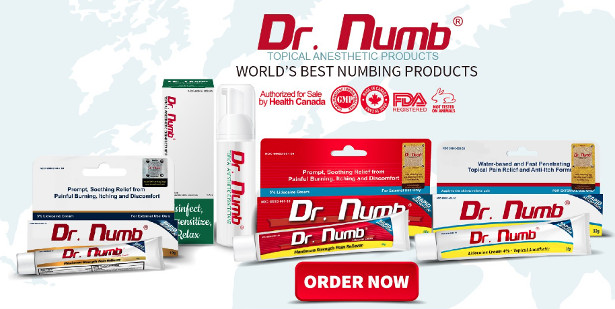 Mesotherapy has been long considered a go-to treatment for skin rejuvenation, but another, possibly even bigger benefit, is that several sessions of the Mesotherapy can leave the skin glowing and hydrated for weeks. Dr.Numb, the leading topical anesthetic cream brand, explores the benefits of the treatment and the precautions that need to be taken.
The aggressive environmental factors, like cold wind, rain and snow, result in that the skin starts looking dull and gets overly dry, which may lead to irritations. The creams and serums penetrate only the upper layers of skin, which in case of extreme dryness is simply not enough.
This is when the mesotherapy comes in. This skin treatment uses a cocktail of products, such as hyaluronic acid, to improve different aspects of the skin. For long-lasting hydratation effect, it is usually recommended to take a course of 4 sessions on a weekly basis. The treatment then can be repeated after several months to maintain the effect.
During the treatment, the cocktail is injected into the skin at around 1mm depth using a needle or a mesogun. This drastically improves the effect of the active ingredients, first because they are delivered to the optimal depth for a skin to absorb, and secondly because slight poking of the skin provokes the production of collagen, which enhances the overall rejuvenating effect.
What are the risks?
In general, mesotherapy is referred as a safe procedure, although just as any skincare treatment that involves injections or skin poking, some extra safety measures need to be taken.
Before the start of the treatment, the skin needs to be thoroughly disinfected to prevent any possibility of the inflammation. Dr.Numb Disinfectant Foam Soap has a balanced formula of 4% Lidocaine, 0.25% of Benzethonium Chloride and other inactive ingredients. It contains cleansing and anti-infective properties to wash away dirt and bacteria, to prevent any kind of skin infection, making it even better than just being clean
After the skin was disinfected, the numbing cream needs to be applied to the whole area. The injection process can be a bit painful, and keeping in mind the aesthetician will make several hundreds of those microscopic injections, the topical anesthetic is a must. The strong formula of Dr.Numb Numbing Cream makes effect already after 10-20 minutes, and can last for up to an hour.
The aftercare is just as important as the treatment itself: at the end of the session, the aesthetician will apply a healing cream and strong SPF cream and consult on any aftercare precautions.
new razr: reinvention of an icon
available exclusively with EE in the UK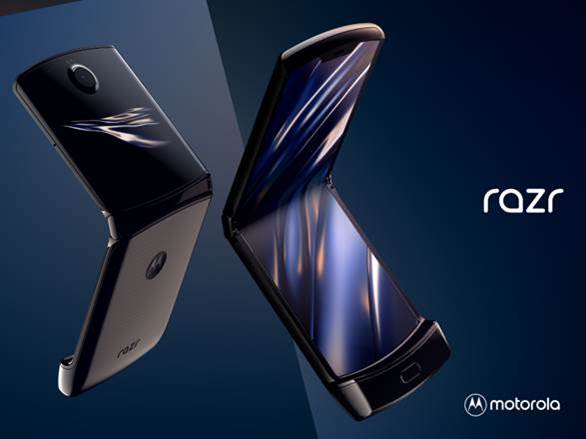 For immediate release, 14th November 2019: Motorola unveils an evolution of the iconic flippable cell phone that marked a generation: RAZR, a fashion icon that defined a part of pop culture. The new motorola razrTM is the first-ever clamshell-style flexible display smartphone that, impossibly, folds completely, bringing an instantly familiar yet totally unique, mobile consumer experience. The new razr will be available in the UK to consumers via an exclusive partnership with EE.
Motorola set out to understand how flexible screens could improve the way people use their smartphones. So, Motorola developed and tested over 20 different prototypes during initial consumer research phases. As it turns out, the clamshell design we all know and love was the perfect solution. It addresses a real consumers pain point, portability, without compromising the big screen experience consumers highly value.
Motorola razr brings style and craftsmanship to smartphones in a new way. Constructed utilising premium stainless steel and 3D Gorilla Glass, the outer shell is protective yet premium in-hand. Like the original RAZR, the new motorola razr is slim and sleek, avoiding stark contrast in colours and materials so as to not detract from the seamless design.
During the development of razr, when the limitations of available technology stood in the way, Motorola created its own path. It architected an industry first, patent-protected zero-gap hinge that allows both sides of the customised polymer flexible display system to remain perfectly flush when closed and protects the display from debris and dust; it re-engineered antenna's to fit in a space twice as small as today's smartphones; and coated the device to offer water resistance and splash-proof protection 1. With this breakthrough engineering approach and design it is ushering in the next stage of mobility.
As smartphones get bigger and bigger, razr's going compact. When you need a more immersive experience, the 6.2-inch Flex View display with 21:9 aspect ratio offers the functionality you're used to. When it's time to go, simply flip razr shut and enjoy its sleek, portable design that makes it the perfect size to slip in your pocket.
On razr's external 2.7-inch interactive Quick View display, you can interact with important information on the go, making it easy to stay connected while remaining present in the moment. You can make calls, reply to messages, pay with a tap, control your music, take stunning selfies, use Google assistant and access customised settings, like turning on or off Bluetooth, Wi-Fi, your Hotspot and more, all without ever opening your phone.
Enjoy a totally new and unique smartphone experience that you simply can't get anywhere else. The iconic brand, breakthrough technology and stylish design make razr the upgraded smartphone experience you need. Motorola razr is the smartphone that finally brings back that satisfying feeling of hanging up your phone by flipping it closed once again.
EE is the UK's biggest and fastest 4G network providing superfast speeds in more places than any other – so it is the perfect match for the new razr. EE's award-winning network offers advanced network functionality which will help razr customers make the most from their smartphone, including features such as WiFi Calling and 4G Calling as well as eSIM support. EE also offers Smart Plans that provide customers with a wide array of Swappable benefits such as Amazon Prime Video, BT Sport and the Roam Further Pass as well as Service Packs which include an annual device and account MOT.
Sharon Meadows, Director of Devices, Partnerships & Business Development, at EE "As the UK's number one network, we always look to provide customers with the latest technology and experiences – whether that's the fastest speeds, or ground-breaking smartphones. By partnering with Motorola on the new razr, our customers will get exclusive access to what already promises to be an iconic new smartphone. Only on EE will customers get the most out of the new razr with the UK's best network, best in class unlimited plans and great swappable benefits."
Ready to enjoy the best flexible smartphone? Learn more about razr's other features on motorola.com. Customers wanting to pre-order the razr on EE can register their interest at ee.co.uk/motorola-razr where pricing and availability will be announced in due course.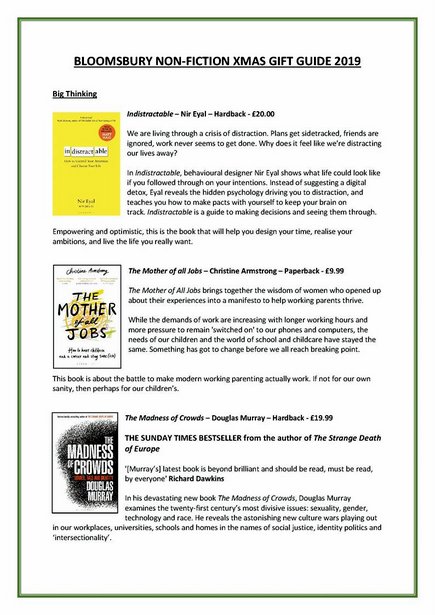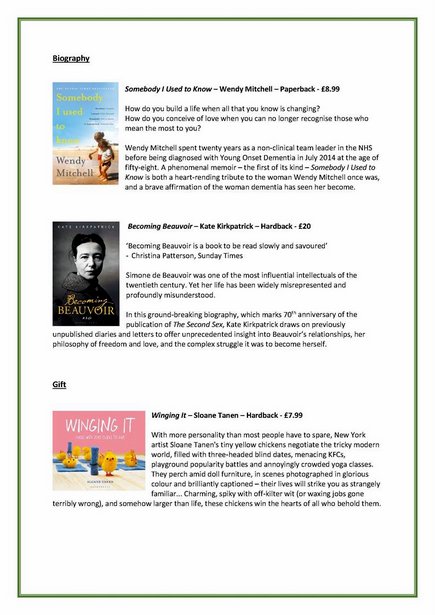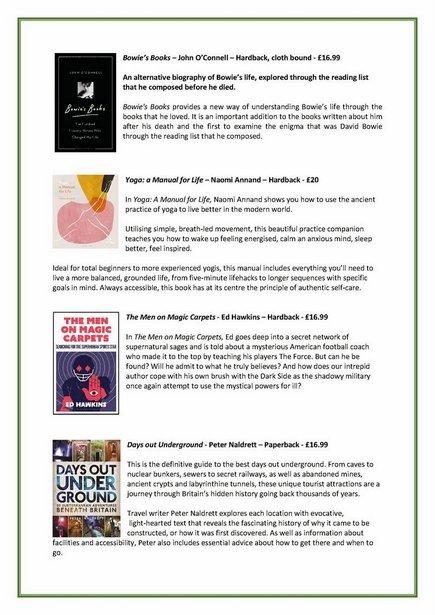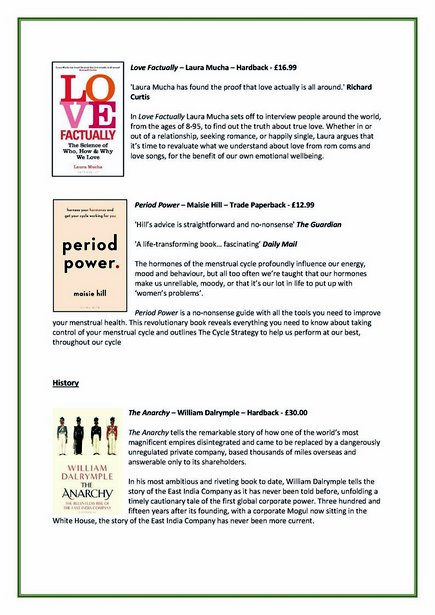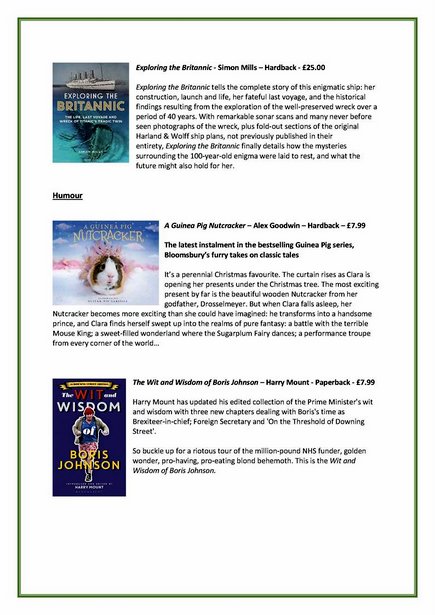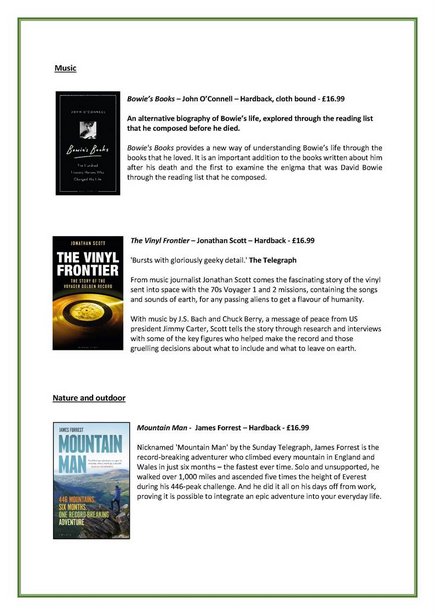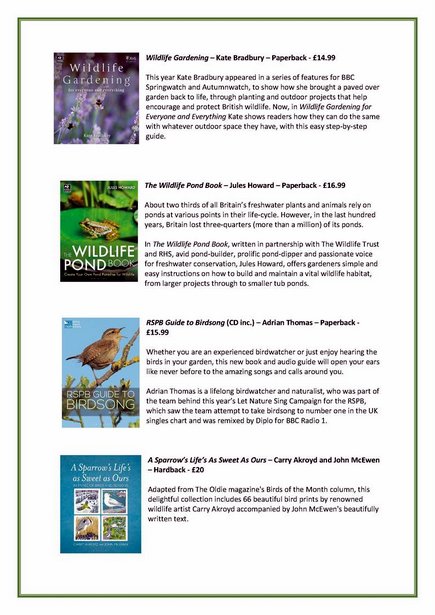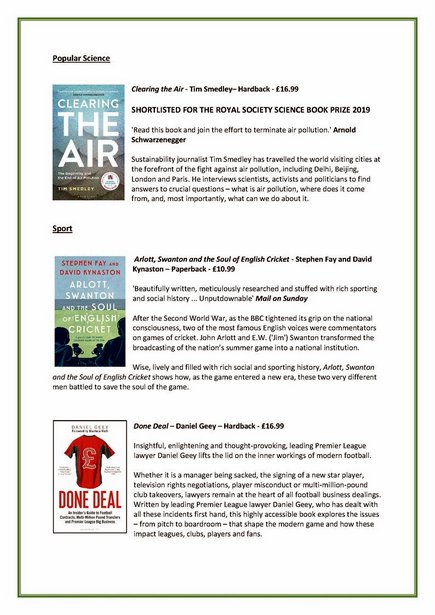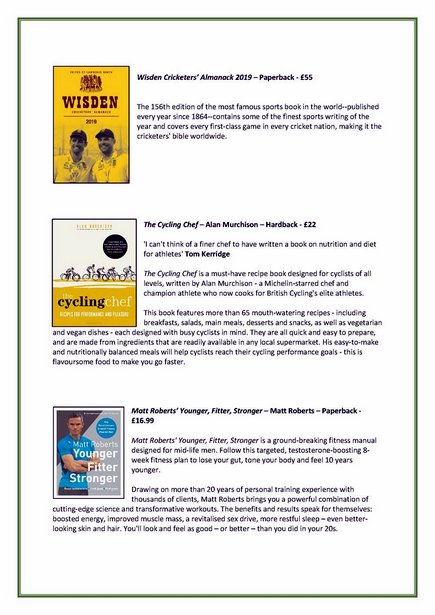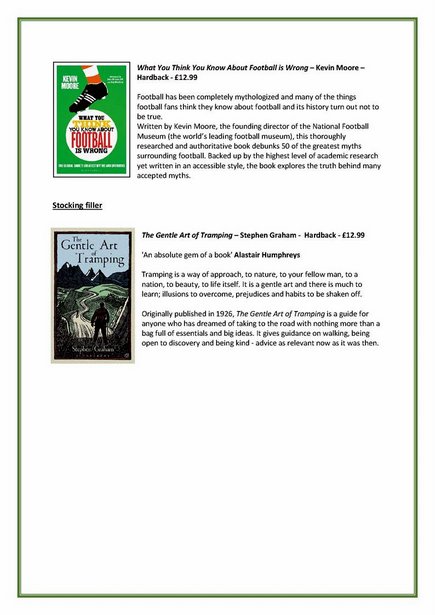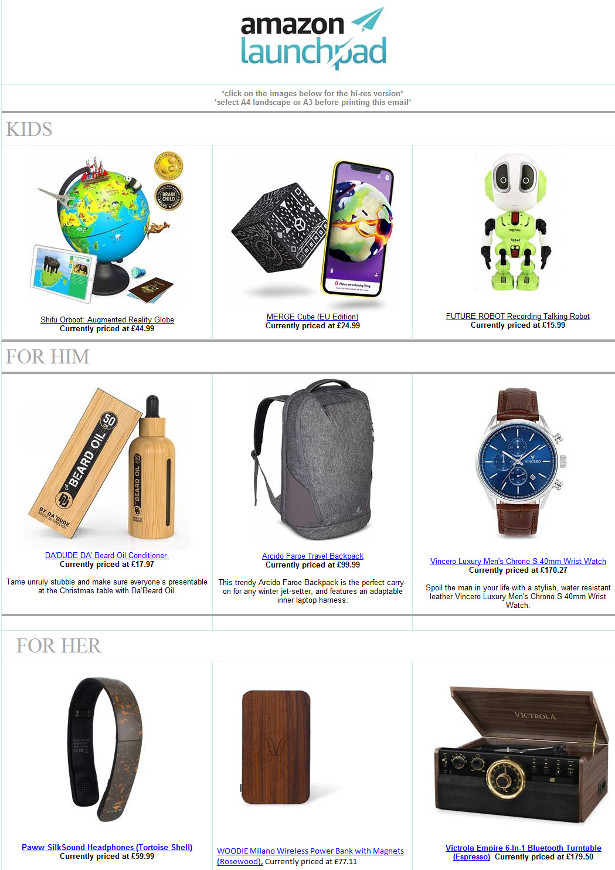 Practical Doesn't Have to Mean Boring!
Great New Ideas for Kitchen and Bathroom Blinds from Blinds 2go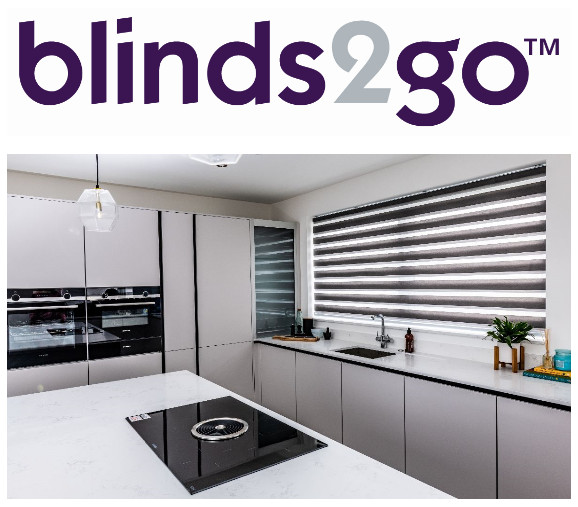 When it comes to window dressings, Britain's leading online window blinds retailer, Blinds 2go knows that practicality is the key in a kitchen or bathroom environment. However, this doesn't need to come at the expense of style. Despite the constant battle with steam, condensation and humidity there are still plenty of exciting options to choose from.
Blinds 2go have some great advice when it comes to choosing the right blind as well as a host of new and exciting designs to choose from in their extensive collection. "Our waterproof faux wood blinds are an excellent choice when it comes to the harsh environments of kitchens and bathrooms", commented Alison Gore, Marketing Director at Blinds 2go. "Made from hardwearing PVC, they won't warp, crack or peel. We also have an incredible range of waterproof and water-resistant roller blinds that work incredibly well and come in a host of stylish fabrics and exclusive designs."
While faux wood blinds and roller blinds are ever popular and versatile, Blinds 2go also offers plenty of solutions to more specific practical needs. Privacy and light is a balance that often needs to be struck, especially in a bathroom.
If your bathroom windows are overlooked, then Duolight & DuoShade pleated blinds with a Top Down/Bottom Up system are an ideal choice. They can be manoeuvred easily to cover any part of the window, maintaining your privacy whilst still allowing light into the room. These blinds also benefit from a honeycomb fabric and blackout lining making them thermally efficient and providing perfect shading..
Other popular options for kitchens and bathrooms include the Enjoy Day and Night roller blinds, double roller blinds and beautiful plantation shutter blinds. Each offers their own take on privacy and light and are made from polyester or PVC to withstand humid environments.
Enjoy blinds are a unique, double layered blind which is half voile, half regular roller blind, revolutionising the way you shade your space. Double Roller Blinds are two separate blinds on one mechanism. One-part Magic Screen for the view, one-part blackout roller for incredible shading and privacy.
Blinds 2go's plantation shutter blinds are made from an advanced polymer that is virtually indestructible. Resistant to warping, cracking and peeling they come in a selection of on trend painted finishes as well as a selection of glorious whites to brightenup your kitchen and bathroom space.
Blinds 2go blinds are priced from an incredible £8.97 for a made to measure faux wood blind.
For further information, free fabric samples, instant prices and a huge array of choice, visit:
www.blinds-2go.co.uk www.curtains-2go.co.uk or freephone: 0800 862 0464
Or visit www.blinds-2go.ie and contact: 01 969 7247
Some seasonal layering pieces from Canada Goose.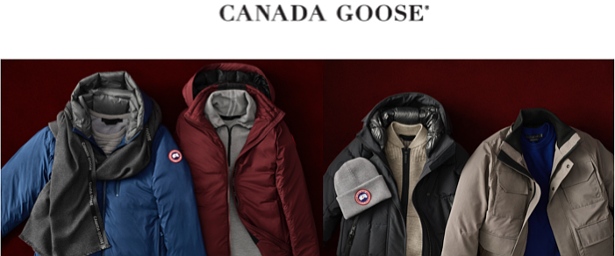 From performance Parkas and luxury knitwear to staple winter accessories, Canada Goose offers an array layering pieces perfect for festive gifts.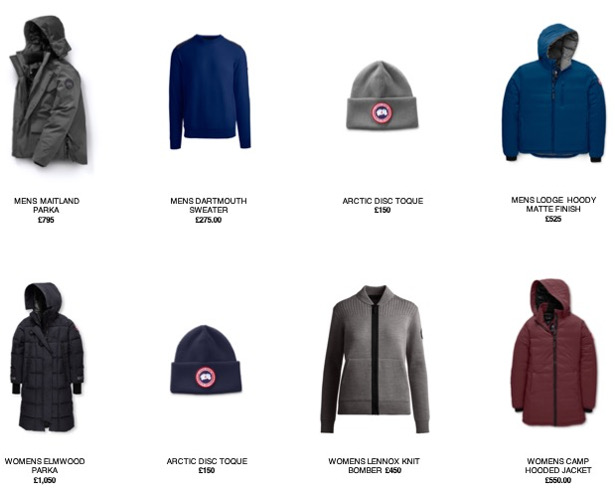 GRAB THE COOLEST, MUST-HAVE FROZEN 2 MERCHANDISE AROUND AT THE WORKS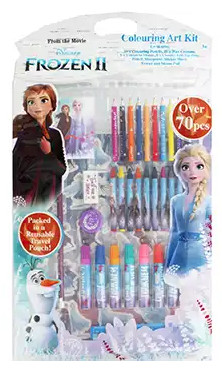 The anticipated release of the second instalment of the modern-day Disney classic, Frozen 2, is less than a month away, and it's fair to say we're excited! Whether your little ones (and big kids!) are massive fans of the much-loved franchise, or they're a long-standing lover of all things Disney related, the UK's leading family-friendly retailer, The Works, has the coolest merchandise in store during the festive period.
With Frozen 2 gifts being the top of every child's wish list, get ready to 'stir up some fun' with Anna, Elsa, Olaf and friends, with the latest range of stationery, colouring books, games and so much more. If that's not enough, be the first to get your hands on the sell-out Disney Storybook advent calendar (now back in stock!) just in time for the run up to the big day – we're sure it won't be around for long!
So, it's time to forget about building that snowman for now and bag yourself a real bargain. Here are some hand-picked favourites from The Works that we know every fan will love:
The sell out advent calendar is back!
Disney Storybook Collection Advent Calendar:
This sell-out festive gift is sure to put a smile on the face of any Disney fanatic! An advent calendar with a twist, your little one can unwrap 24 days of Christmas magic in the run up to the big day and get lost in a Disney classic story. A timeless keepsake, but sure to keep them busy whilst you prep for the most wonderful, and busiest, time of the year. Limited stock available.
£15
The must-have Frozen 2 festive finds:
Disney Frozen 2 Colouring Art Kit:
For those days when it's just as cold outside as it is in Arendelle, give your little ones something fun to do in the warmth with a Frozen 2 Colouring Art Kit. With ten colouring pencils, wax crayons, felt tips and stickers – all in a lovely reusable travel pouch – the kit can be taken anywhere for endless creativity and give your kids hours of Frozen fun!
£8.00
Disney Frozen 2 Official 2020 Calendar:
Start the new year off right with this beautiful Frozen 2 Official 2020 calendar. Not only can your little one enjoy all the favourite residents of Arendelle 365 days of the year, the calendar includes some of the best quotes from the new movie, stunning illustrations and the favourite Frozen 2 characters in one place. Let it take pride of place in your kitchen or children's bedroom.
£7.00
Disney Frozen 2 160 Piece Jigsaw Puzzle:
If your little one loves to problem solve, this Frozen 2 160 Piece Jigsaw is the ultimate festive find to keep them entertained for hours over the Christmas period! Created using a beautifully illustrated image, featuring all the Frozen favourites, this jigsaw will certainly keep your kids quiet when you have presents to wrap this Christmas.
£4.00
Disney Frozen 2 Busy Pack:
When Christmas arrives, you may be busy but the kids certainly have plenty of time on their hands. Keep them amused with this Frozen 2 Busy Pack; a kit filled with colouring pages, stand up characters, wipe clean activity sheets and plenty of Frozen stickers to keep them distracted when you need it most.
£2.50
Disney Frozen 2 Projection Station:
This show-stopping Frozen gift has 24 different images to choose from, including beautiful illustrations of the much-loved Frozen favourites Anna and Elsa. Your little one can learn the art of drawing and colour in their creations with the Frozen 2 Projection Station, complete with an additional sketchpad too. What's more, they can keep their sketches forever or share them with all the family to enjoy this Christmas.
£15.00
For more information on The Works and the must-have Frozen 2 merchandise and Disney Storybook advent calendar, visit www.theworks.co.uk.
Find out how PELI Products was Born through its latest video!
Let's go back to where it all began…From a small garage in California to Barcelona over 40 years later.
Barcelona, November 2019 – Since 1976, PELI is the global leader in design and manufacture of high-performance case solutions and advanced portable lighting systems, with great experience in the research, development and manufacturing of a wide range of premium products. PELI's products are used by professionals in the most demanding markets including firefighters, police, defence, aerospace, entertainment, industrial and consumer, and are designed and built to last a lifetime.
Through the years, PELI Products the European, Middle East and Africa (EMEA) Headquarters of PELICAN Products Inc. has always protected all that you value with the best quality products, virtually indestructible.
All PELI products are given the PELI Guarantee of Excellence, the highest guarantee that a manufacturer can offer. It means that all products from PELI are unconditionally guaranteed. PELI's products are produced under the strictest quality tests procedures and to prove this, the entire company is certified under ISO 9001:2008. PELI also complies with EU Directives 2002/96/EC (WEEE) and 2006/66/EC (Battery) which guarantee the sustainable qualities of all products.
Next step, The moon!
Check PELI's Story video:
peli.com.
16 PERSONALITY TYPES YOU NEED TO KNOW PROFILED IN:
SMALL MISTAKES, BIG CONSEQUENCES
DEVELOP YOUR SOFT SKILLS
TO HELP YOU SUCCEED
Amazon: https://amzn.to/353Zlni (UK)
Amazon: https://amzn.to/34zvRNS (US)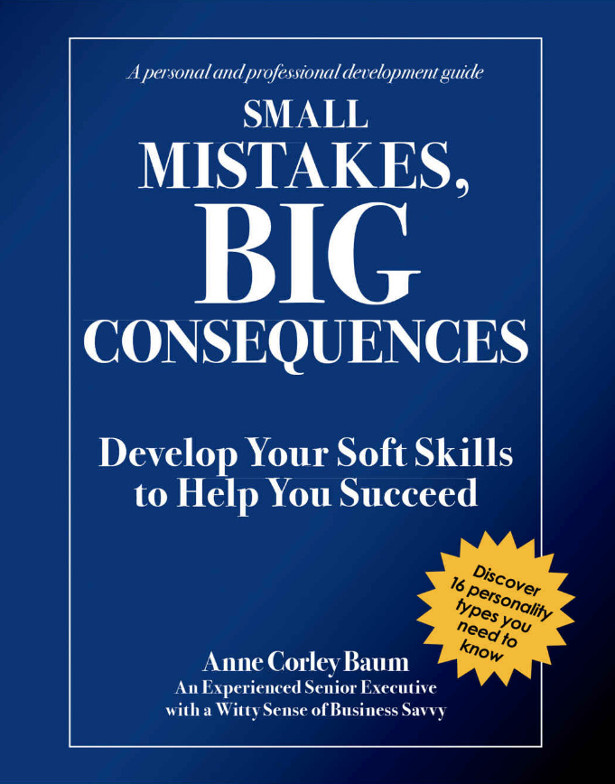 Lehigh Valley, PA (November, 9 2019)
Small Mistakes, Big Consequences Develop Your Soft Skills to Help You Succeed (Momosa Publishing LLC, ISBN 978-1-7323016-2-7, e-book ISBN 978-1-7323016-2-7, March 1, 2019, $10.00) is the first book in the Small Mistakes, Big Consequences series.
Written by Anne Corley Baum a well- known Lehigh Valley executive & vice president distribution channels & labor relations for Capital BlueCross, the book is a lighthearted look at the top 16 business mistakes that people make without realizing the potential consequences.
Baum says "her goal is to share lessons that she has learned throughout her career with others so they can learn about those subtle mistakes that can determine their future- the things others won't tell you, but definitely notice." She wrote the book to share common small mistakes that people make that prevent them from being successful and to emphasize the fact that our body language and most importantly behavior can have a major impact on how we are perceived by others.
She has spent years serving in leadership roles and teaching leadership to high potential employees on their way to the C Suite. She is a certified protocol and etiquette consultant and has run programs on perfecting your professional image, leadership and executive coaching, how to succeed in the international arena, and dining at the corporate table. She has also led programs for young adults including interviewing and job skills and etiquette and dining programs for children and teens.
Baum states "the book profiles the personality types you inevitably will encounter on your path to success and offers practical solutions to responding to them. Additionally, she sees the book as an indispensable guide to those just starting out in the business world and for those already in the workforce. It's an accessible, warm and friendly way to identify the common character mistakes that can make or break relationships.
Readers will discover how to:
· Be perceived as sincere and trustworthy
· Empower your team for greater success
· Help team members take accountability for their actions
· Encourage others to listen to your perspective
· Present your best, most professional self.
Facts, data and technical knowledge are only one set of factors that lead to success. Equally crucial is your behavior and how it is perceived by others. "It take time, patience and practice to get it right, but once you have mastered it, your career path is wide open" says Baum.
About the Author:
Anne Corley Baum is the Lehigh Valley executive & vice president, distribution channels and labor relations for Capital BlueCross. Prior to joining Capital BlueCross, she taught leadership to high potentials on their way to the C suite through the executive coaching programs and seminars of her company Vision Accomplished. She has received numerous awards for her leadership, including the Athena International Award and Pennsylvania Best 50 Women in Business. Anne was certified by the Protocol School of Washington as a protocol and etiquette consultant, and holds a BA in Biology from the University of Illinois and a master's degree in Health Systems Management from Rush University, Chicago IL. Anne resides in Bethlehem, PA with her husband and two children.
About the Small Mistakes, Big Consequences Series:
Small Mistakes, Big Consequences book series is filled with simple, actionable business tips to help you succeed. It's your guide to navigating the speed bumps on the road to the corner office.