Britannica | Kids Encyclopedia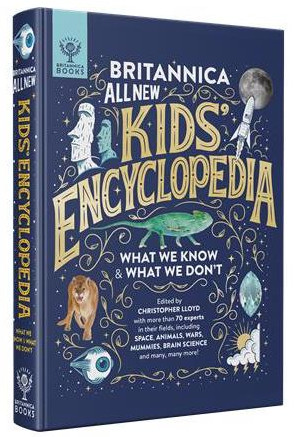 An amazing 424-page compendium of knowledge to satisfy all curious minds, packed full of incredible facts you can trust from the experts behind Britannica! Unlike old encyclopedias that are structured from A-Z, this encyclopedia has a narrative arc, telling the story of the world from the beginning of time to the present day and even into the future!
MSRP $30.00
Upgrade the gift with a Britannica Kids subscription! Every article is available at 3 different reading levels to grow with your child or share amongst siblings. The subscription also gives you access to Britannica's new learning platform, a kid-friendly dictionary, and downloadable activities.
MSRP $8.99/month after 7-day free trial
Schleich | Vet Practice with Pets
In the veterinary practice from the Schleich® Farm World the vet treats every animal that comes to her. The professional equipment in her practice means that all her little patients recover quickly and can go back home to the farm.
Lots of accessories for treating the animals
X-ray for examinations
Rotating examination lamp
Figurine with movable arms and legs
MSRP $59.99 | Age 5-8
Plus-Plus | Learn To Build Jewelry
Part art, part engineering and a whole lot of fun
This kit empowers kids with free explorative play while helping to develop fine motor skills
This set includes 300 basic pieces, 100 neon pieces, a baseplate, and step by step Idea Guide boo to spark creativity
MSRP $12.99 | Age 5-12
Dowdle | Wooden Puzzles
Dowdle Wooden Puzzles are a great gift for the puzzle fanatic and lover of folk art. The Alpine Christmas or Festival of Trees puzzles would make for good old fashioned family time this holiday season.
High quality giclée print that is mounted on wood
Featuring art by renowned folk artist Eric Dowdle, known for his gift of capturing the character and traditions of each place he visits
MSRP $59.99+
BabyBibi | Color Me Bath Books and Crayons
Waterproof books and crayons for coloring during bathtime!
Grows with babies through toddlerhood as they view, read, and learn pen control
Washable crayons allow kids to color over and over
Set of 4 books and 6 washable crayons
MSRP $19.99
LittyCity | Chef Set with Cookbook
Cook up some fun! Our chef kit contains everything you need for hours of cooking fun – real or imaginary. The chef kit includes an apron, chef hat, oven mitt, glove, whisk, wooden spoon, rolling pin and 4 cookie cutters, as well as a cookbook to get started. This set is the perfect addition to your real or pretend kitchen. Available in Pink or Blue. MSRP: $19.99 | Age: 3-6
Home Fragrance Line Evokes Global Travel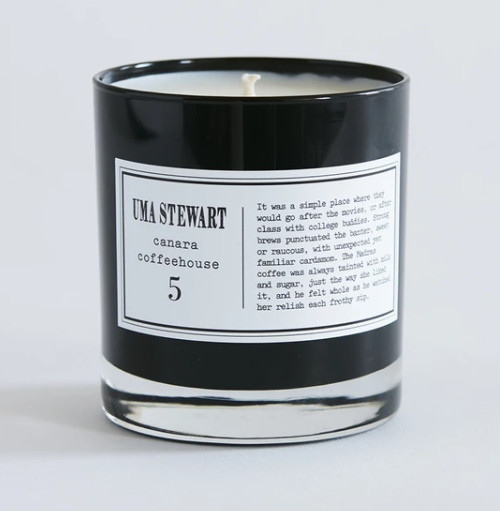 Luxury designer, Uma Stewart, has launched a line of home fragrances that evoke global travel.
A connoisseur of choice beverages herself, Uma hand-mixed her fragrance blends to make sure each candle conveys all the nuances of being there, in person, at each unique location. Each candle is a hand-poured, soy wax blend beauty with a super clean burn, guaranteed to transport you even when traveling is not an option.
They are available on our online store and retail at $65 each.
www.shop.umastewart.com
Pets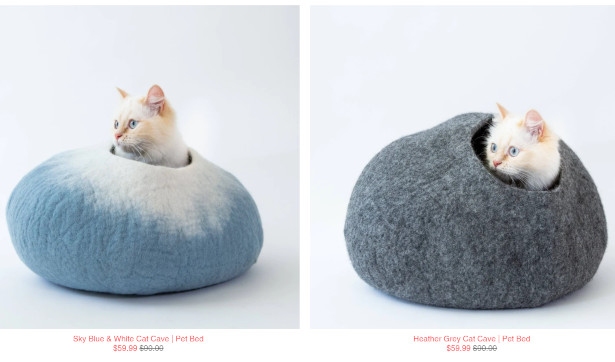 A great gift for the holiday season and just a good thing to have for kitties (and small doggos) and those who love them, Cat Cave, is a kitty cave made of ethically sourced wool and 100% natural and organic materials with vegan organic dyes. They pay 200% higher wages to their workers and they give back – donate caves to charity and are currently running a feed a cat campaign through October.
They have over 30 designs, including 3D caves, and are the No1 sellers of this type of cat haven. I hope you'll share with your audience. Let me know what you think. Happy to send a sample.
Kristen Bell has one (posted on Instagram) for her doggo, Barbara Biscuit.
The company is run by a sister/brother team–so family business and are available at www.catcaveco.com and on Etsy.
Products range from $59.99-$129.99
Available at: www.catcaveco.com/
www.etsy.com/shop/CatCaveCo?ref=simple-shop-header-name&listing_id=782261449

Are you ready to shower in public with privacy? Sounds impossible right? Well its not and we have the solution!! www.showertoga.com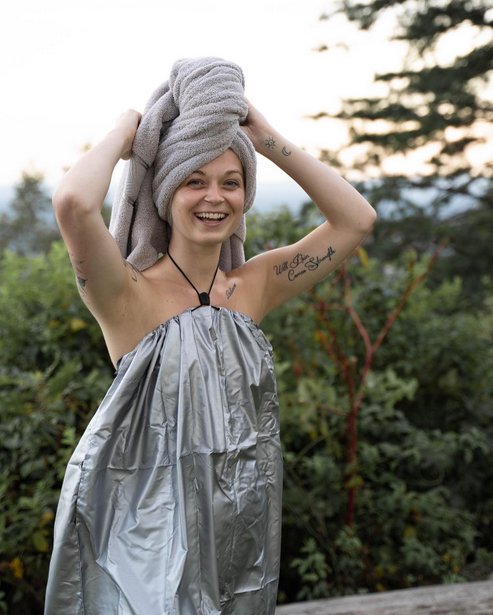 The worlds only way to shower privately in public! Get dirty! It's OK with the new Patent Pending Shower Toga. As seen on Shark Tank. A Mark Cuban company. www.showertoga.com
YOU CAN NOT GET CLEAN WITH YOUR CLOTHES ON!
Electric skateboards are your go-to gift for those who hate boredom and love to get outdoors.
In the carbon or bamboo version, Evolve's GTR Series gives the freedom to explore new places during the weekend and the versatility to commute to work in a fun and sustainable way.
Evolve Skateboards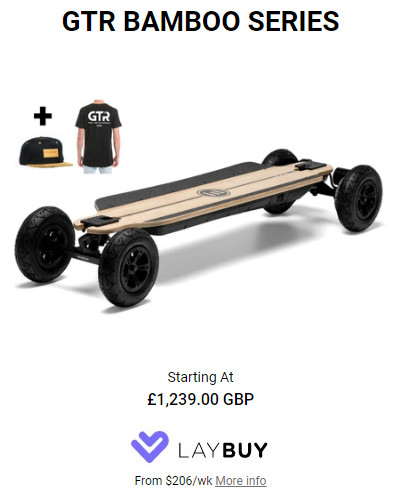 Massage Therapy Concepts

TENS & EMS Units specialize in non-intrusive and drug free pain relief, which is ideal for anyone experiencing pain during this time of stagnation, especially those with chronic pain, These products are ideal for muscle and joint pain and have been proven to offer pain relief through transcutaneous electrical nerve stimulation (TENS). It works by creating a tingling sensation which in turn helps block or suppress pain messages to your brain. These TENS & EMS Units also help stimulate the body's production of our own natural painkiller- endorphins. For more information visit massagetherapyconcepts.com.
The Buddha Teas Classic Tea Sampler Bundle – www.buddhateas.com/classic-tea-sampler-bundle.html
It's a pack of five tea boxes with 18 tea bags per box with five of the most popular types of tea: Assam, Sencha Green Tea, Oolong, Pu-Erh, and White Tea. All Buddha Teas use organic tea leaves, and all of them taste amazing. This is the perfect gift both for seasoned tea lovers, and for people who want to explore all the tea world has to offer!
Diplomatico Reserva Exclusiva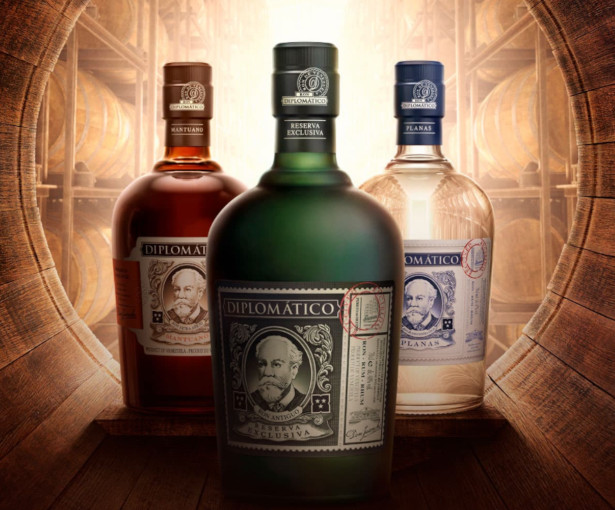 DIPLOMÁTICO RUM: Diplomático Rum is a super-premium rum hailing from Venezuela and the recipient of Wine Enthusiast's Spirit Brand of the Year in 2018, the first rum to ever receive the prestigious accolade. Located at the foot of the Andes Mountain, the Diplomático Distillery combines traditional methods with modern technology to produce the finest of rums. The portfolio consists of three distinct collections,including the Tradition Range, Prestige Range and Distillery Collection, led by their flagship Diplomatico Reserva Exclusiva.
ARTIST Lidia Mikhaylova
TITLE: Two for wine
MATERIALS: high-quality oilpaints, canvas on board, varnished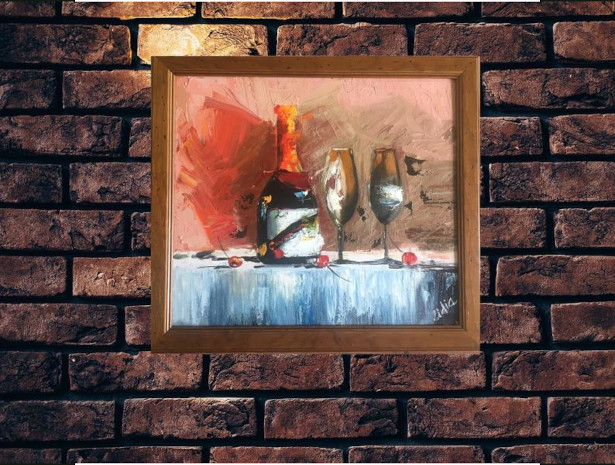 SIZE PAINTING:13.8″x15.7″ – 35×40 cm
Frame Width: 1.38" – 3.5 cm, READY TO HANG ON THE WALL
CREATION DATE: 2017
STYLE: Modern, Contemporary Art, Expressionism.
www.etsy.com/listing/688377381/original-oil-handmade-painting-on-canvas?ref=shop_home_active_19&pro=1&frs=1
"This painting has the First award in the list of winners of "Art night"*(Latvia) European international exhibition in nomination Contemporary ArtExpressionism.
This artwork is one of a kind bright colorful painting. I make really vibrantcolors. And I use harmony absolutely stunny textures.
A good idea to have a painting with a unique combination of contrast, fluidity,depth, texture, and impact at your home, office, bar or restaurant – this stilllife can decorate and refresh the space anywhere around you. An oil painting isalways a perfect original gift for any occasion for your relatives and friends."
The new Hands Full game was featured on How To Spend It Well at Christmas yesterday evening, with participants being put through the twisty, tangled and hilarious gameplay, saying it was was really good fun to play. I have samples available for reviews and features.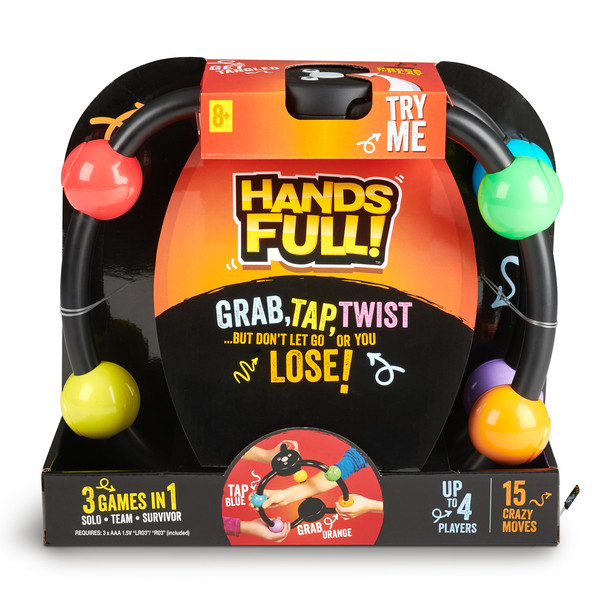 Hands Full Game is an interactive family game of twisted challenges and tangled fun. Hands Full is endless, tangled fun for the whole family! The challenge is to keep your hands full while you jump, high five, shake, dance, twist and more! Hang on tight—don't let go, or you lose! Master your moves in SOLO Mode, play together to beat a twisted challenge in TEAM Mode, or get competitive as you play to be the last one standing in SURVIVOR Mode! With 3 games in one, 15 fun moves and over one million crazy combinations this interactive family game always gets out of hand! Ages 8+. Available from Smyths Toys for £29.99rrp.
Mimi Luzon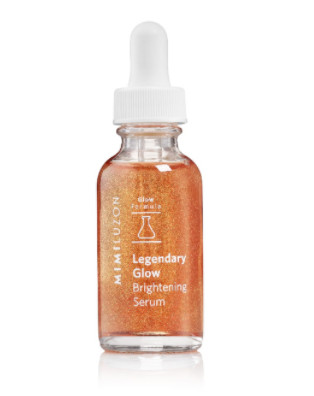 Beauty expert Mimi Luzon launched her eponymous luxury skincare brand with a goal of making a Hollywood glow within reach of everyone. As the hands behind some of LA's most beautiful faces, names like Irina Shayk, Bella Hadid and Kaia Gerber pepper her little black book of clients. Her coveted 24 Karat Gold face mask became one of Instagram's most sought after facials, achieving cult status after appearing on the socials of a string of Victoria Secret angels. Mimi's skincare collection merges her thirty years of experience with innovative skincare technology and high quality, medical grade ingredients. With formulations often enriched with pure Gold Leaf foil, her products look and feel luxurious.Mimi Luzon will be offering 30% off the entire range between Friday 20th of November until Tuesday 2nd of December with code BLACK30. This means you can snap up Irina's personal favourite legendary glow for $195 down from $279. Mimi Luzon ships internationally and the discount will only be valid on Mimi Luzon and not third party stockists.
Disciple
Dreamy Skin retinyl oil
Savings: Dreamy skin is down from £35 to £24.50
Description about the brand and savings to be made: With the gap between skincare and wellbeing tightening, Disciple truly recognises and acknowledges the relationship between stress, wellbeing and our skin. Created by psychotherapist Charlotte Ferguson with an ambition to transform the way we deal with inflamed, breakout prone skin, she set about creating products that target and address the root cause of your acne. noticing the impact excessive cortisol has on our body and in turn our skin, their products are specifically formulated to lower cortisol levels within the body and help balance the skin. Recognising that skincare for inflamed, spot prone skin is all too often harsh and strip, Disciple's ethos is to nourish and nurture your skin through the use of powerhouse ingredients like CBD, adaptogens and probiotics. This means you can get Disciple's Dreamy Skin for £24.50 down from £35. Dreamy Skin is pretty much everything you need in a night oil, this powerhouse treatment helps regenerate skin cells while you sleep – reducing pigmentation, pore size, fine lines and boosting firmness. DREAMY SKIN is specifically designed for acne prone skin too – the perfect anti-aging, anti-dark spot, anti huge-pore night treatment to correct damage and boost radiance. Dreamy Skin's three powerhouse ingredients are retional, rosehip and jasmine.Disciple will be offering 30% off their entire range from Monday 22nd until November 27th. No code needed.
SKINKISSED
The Lifestyle Bundle
Code at checkout is BLACK35
Savings: This means you can get the lifestyle bundle for £55.90 down from £86
Description about the brand and savings to be made:SKINKISSED is a beauty and skincare brand with your confidence at the forefront of it's ethos. Their range of serums, cleansers and eye treatments have achieved cult status in the beauty sphere after appearing on the socials of a plethora of skin-conscious influencers and beauty editors. Completely dominating the skin game, their products have made it onto Amazon's most-loved items and repeatedly sell out, thanks to their thousands of rave reviews and phenomenal before and after pictures. Their current best-seller is a vitamin C serum which has quickly earned a name for itself as one of the most coveted miracle serums. Completely Vegan and non- comedogenic, Vitamin C and hyaluronic acid work in harmony to achieve clearer, healthier skin. Promising to address breakouts, inflamed skin, dryness and acne scarring; Skinkissed ensures a radiant, healthy complexion is accessible to all ages, gender and skin types. With products designed with the sole intention to make you look and feel your best self, this best-selling brand insists imperfections should be embraced and treated rather than covered with cosmetics. Founded by Eli Cohen, SKINKISSED prides itself on its honest and transparent stance as a brand, with a community of over 100k instagram followers and an international customer base, it's clearly working.
To celebrate Black Friday SKINKISSED are knocking a huge 35% off their entire range with the code BLACK35, exclusively on their website www.skinkissed.co. Each of their incredible products will benefit from the discount, kicking off from Friday 20th until November 30th
utan
Face and Body Kit
Code at checkout: UTAN33
Description about the brand and savings to be made: utan is offering a whopper 33% off their entire range with code UTAN33. The award winning self-tan brand created the world's first skincare facial tanning mists & tanning gummies. The leaders in tanning innovation by experts, for u. Dedicated to creating easy to apply tans that mimic a real suntan, utan is PETA vegan & CF approved. Their mission to revolutionise tanning creations which has seen them become the trend-setters across the tanning industry. Their newly launched 50% Darker Face Mists are always making waves within the beauty influencer sphere, designed to be lightly misted over your skincare, or even makeup, a buildable tan will develop in under 4 hours. The kit consists of the best-selling utan x Jamie Genevieve CBD Tanning Water, enriched with Scottish harvested Lavender oil and organically grown cannabis extract to soothe, calm and clear congested skin- many customers have reported this facial tan not to be the only facial tan that doesn't break them up but one that actively fights against breakouts thanks to the antibacterial properties & no added perfume required to mask their signature organic tanning agent. utan's brand new Almond Mylk Mist; packed with repairing almond oil for all day long hydration is another of their fine mists to absorb effortlessly into your skin, calming redness & allowing pores to breathe. Now tanning can truly feel as good as skincare.
utan's formulations are top secret & backed by extensive research to develop advanced formulas to deliver results you won't be used to getting with self-tan. Swiftly earning a name for themselves as one of the most coveted tanning brands on the planet, their products routinely receive a plethora of rave reviews. To celebrate Black Friday, utan will be offering 33% off their entire range with code UTAN33 exclusively on utan.co.uk. This means consumers can purchase the face and body kit for £33.50 down from £50 and a free gift of Skin Idol to the value of £24 PLUS free shipping. That is £74 worth of products for £33.50 delivered in a gift box.
Glow Bar
Glow Bar's infrared saunas (please note there is 40% off EVERYTHING)
Code at checkout: GLOWFRIDAY
Savings: one infrared sauna session at £27 as opposed to £45
London's hottest wellness destination Glow Bar has recently been in the press after a string of celebrity visits, with influencers Tanya Burr and Shanina Shaik reaping the benefits of their infrared saunas. Self-care hub Glow Bar is a brand that places your inner and outer peace at its forefront. Launched with an ambition to revolutionise the way the modern woman deals with stress, Glow Bar has a physical central London based space as well a carefully curated online store of mood-lifting, libido-boosting and skin saving elixirs. Self-care and wellbeing are at the very core of Glow Bar's agenda with a range of carefully blended super herbs working as wonder treatments for your happiness, skin and sex, their products demonstrate just how easy it can be to add superfoods and healing herbs to your everyday. Glow Bar will be offering 40% off their infrared saunas, single herbs, herb blends and yoni refill bags from Friday 20th of November until Tuesday 2nd of December with code GLOWFRIDAY at checkout. This means you will be able to purchase a single session infrared sauna for the reduced cost of £27 as opposed to £45. The discount also applies to all their infrared sauna packages so there is massive savings to be made!
001 Skincare
Red Carpet Self Care Kit (worth £313)
Savings: £220 down to £154 (Kit is worth £313)
Luxury skincare just got a whole lot more purse friendly, thanks to 001 Skincare's Black Friday discount across the whole range. 001 Skincare is an award-winning luxury skincare brand that puts your inner skin health to the forefront. Founded skincare guru Ada Ooi; 001's main goal is to reset skin to its natural equilibrium. Effortlessly fusing Asian apothecary skincare principles with modern Western technologies, 001 skincare is built on a genuine knowledge of what our skin really needs. 001 is a firm favourite of the likes of Rooney Mara, Ellie Goulding, Lady Gaga and Lily Allen to name but a few. Their capsule collection is made up of serums, oils, cleansers, treatments and beauty gadgets; namely the microSculptor, the eyecicle and the CRYOpress (one of which sells every two minutes). This means you can get 001 Skincare Red Carpet self care kit.The Red Carpet Self Care Kit fully embodies the term luxury beauty. Made up of some of their most cult products, Ada created this kit with the goal of bringing the indulgence of her in-clinic facial treatments to you at home. Thanks to the coveted beauty gadgets and powerhouse formulas included in this set, you can achieve Lily Allen's wedding glow without leaving your house. 001 Skincare will be knocking 30% off the entire range between Friday 20th of November until Tuesday 2nd of December. No code needed/ discount instantly will be applied.
Radiance Cleanse
Three or Five Day Radiance Cleanse
Savings: A three day cleanse is down from £195 to £156
Code: BLACKFRIDAY20
Whilst staying inside, it's essential we give our body, mind and wellbeing the nurture and care it needs.Beyond daily home workouts and upping your vegetable intake, we can all do with a little help and guidance on reaching our optimum health. Radiance Cleanse is a luxury juice cleanse programme with your total health and wellbeing at the core of their ethos specialising in 100% organic cold pressed juices. Juicing detoxes are one of the best and simplest ways of introducing a wealth of vitamins, antioxidants and minerals to your daily life. With minimal mess or faff, Radiance are committed to showing just how simple a health overhaul can be.Kickstart your Lockdown Detox with a Radiance Cleanse, as they offer 20% off their coveted 3 and 5 day cleanses. Flush out the toxins from your body and replace them with an abundance of antioxidants to strengthen your immune system as we move into winter with the pandemic looming. With 4 different cleanses to choose from, Radiance commits to using 100% organic produce of only the highest quality, most nutritious ingredients in order to produce maximum results from your detox. Radiance Cleanse will be offering 20% off their 3 and 5 day cleanses from Friday November 20th until Tuesday 2nd of December with code BLACKFRIDAY20 at checkout.
Gift something extra special this Christmas with Bottega Gold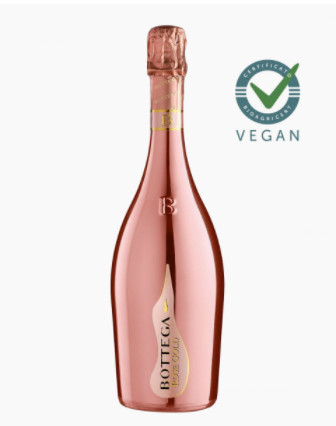 Christmas is almost upon us so now is the time to start turning your attention to finding that special something for those nearest and dearest. For the prosecco connoisseurs in your life, you need look no further than Bottega Gold, packaged in a dazzling, gold painted bottle with a fresh, crisp taste. The gold bottle is realised thanks to an ecological process that involves the use of water-based paint.
Crafted in the heart of Italy's prosecco region, close to the Venetian Prealps, Bottega Gold uses handpicked Glera grapes and is carefully created with artisan care and attention. A refined bouquet with fruity and floral notes delivers a soft, harmonious and elegant taste with lively yet balanced acidity that is sure to delight prosecco fans up and down the country this festive season.
Not only is Bottega Gold the perfect gift; its special bottle is also guaranteed to add a touch of glamour and sparkle to any dinner table this December, enjoyed alone as an aperitif or as part of after dinner cocktails. Furthermore it goes particularly well with starters, seafood, pasta, risotto, grilled white meats and vegetable dishes.
Sandro Bottega, Owner and Managing Director of Bottega Spa comments: "Christmas is a popular time to crack open a bottle of bubbly and so there's no better occasion than the festive period to gift friends or family with a special bottle of prosecco. With an elegant taste and original gold coloured bottle to match, Bottega Gold is the perfect drink to indulge in and share with loved ones this December."
And for those who prefer a glass of rose, Bottega Rose Gold is also available – the perfect partner for the star attraction of the show, the turkey, with its aromas of wild berries and a floral fruity flavour.
Focusing on sustainable practices across the vineyard and winery, Bottega remains a quality choice of prosecco. You can get your hands on Bottega Gold this Christmas in Selfridges and Ocado for £24.99 while Bottega Rose Gold is available to buy at Selfridges (£24.99) and Ocado (£25.99).
A Bottega Glamour Gift Pack is also available for £36.99 including two flutes, as well as a NEW for 2020 Bottega Rose Gold Glamour Gift Pack, also retailing at £36.99.
The Perfect Gifts For Long-Distance Family Members And Friends
Bring your loved ones closer with the gift of family discovery with up to 50% off on gift memberships and DNA kits.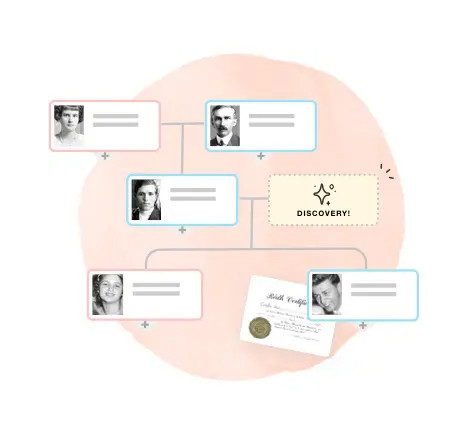 MyHeritage Six months Gift Membership from $99 / £59
Early Holiday Shopping DNA Kit Sale for just $49 / £49​​​​​ (down from $79 / £79)
50% discount for Black Friday and Cyber Monday starting from 22 November. The DNA kit will be available at its lowest price of $39 / £39
The saying "absence makes the heart grow fonder" only rings true to some extent. When we're separated from loved ones and dear friends, why not bring them closer and gift them with the gift of family history?
This festive season you can make the farthest family member or friend feel nearby with the MyHeritage Gift Membership. The MyHeritage platform is a powerful tool that will give them a strong sense of understanding who they are and motivate them to deepen their roots for future generations. The MyHeritage Gift Membership will give them a better understanding of who they are and where they came from.
With over 60 million users, 52 million family trees, and 12.6 billion historical records in 42 languages, a gift from MyHeritage is perfect for those curious family members and friends. Knowing our family history can provide countless benefits to individuals, families, and entire societies.
For the first time, MyHeritage is offering a six or twelve-month gift subscription, which will give your loved ones full access to the most comprehensive plan available, with all features and tools included. From only $99 / £59 they will create their own family tree and receive smart matches from the millions of family trees and billions of historical records. They will delve deeper into understanding their family connections and find long lost ancestors.
The MyHeritage Gift Membership Includes:
Unlimited family tree size and photo storage
A global collection of 12.6 billion historical records
Automatic matches to family trees and historical records
Unlimited colourisation and enhancement of historical photos
Consistency Checker – scans family trees for inaccuracies
Instant Discoveries – adds entire branches to the family tree
The MyHeritage Gift membership can be purchased from here >
www.myheritage.com/gift-membership
Put brilliant photos to good use. As part of the gift membership, they will have the opportunity to upload black and white photos to be colourised using MyHeritage In Color. The technology automatically colourises photos and enhances small details. This tool helps your family and friends see their historical family photos in a completely new way. The one-time, non-renewing gift membership is available for $99 / £59 for 6 months. You can also purchase a 12-month gift membership for $149 / £89. They will receive the gift membership via email on a date handpicked by you.
Alternatively, for those curious family members and friends who are fascinated with discovering their ethnicity breakdown and finding new relatives, the MyHeritage DNA Kit is the perfect gift for them.
The MyHeritage DNA kit offers a detailed ethnicity breakdown with one of the most comprehensive lists of ethnicities in the industry from 42 regions. The test is easy to use: a simple cheek swab that takes only 2 minutes to complete. Furthermore, our huge global DNA matching database enables you to find new relatives from all over the world.
MyHeritage's limited-time holiday sale is our lowest ever price, with up to 50%. Gift wrapping options are also available.
MyHeritage DNA Kit includes:
Ethnicity estimate (using 42 supported ethnicities)
DNA Matches
Discover and connect with new relatives
Utilise advanced tools for genetic genealogy
Explore exact relationship paths
Receive a comprehensive breakdown of origins
Available in 42 languages
Early Holiday Shopping DNA Kit Sale for $49 / £49 here
From 22 November, you can purchase the MyHeritage DNA kit for just $39/ £39 (down from $79 / £79).
"Lion: Pride Before Fall" has been created by acclaimed Wildlife Photographer, George Logan in collaboration with Born Free Foundation. The 176 page hardback coffee table book features stunning and often poignant shots of lions in the wild.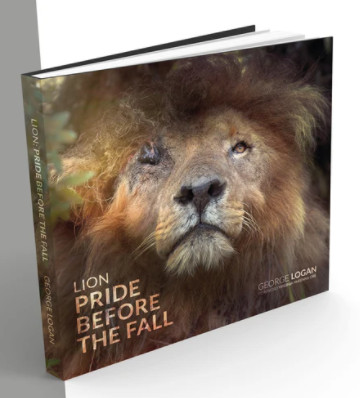 With the catastrophic decline of the lion population over the last few decades, the book carries the simple message: Join the fight to protect the last remaining wild African lions – or risk losing them forever.
The book is available from the 3rd December and will be available for pre-oder from mid-November from Born Free Foundation's digital store for £45. All proceeds from sales will help fund the Born Free Foundation's Last Lions of Meru conservation programme in Kenya, which works to protect and increase the lion population there, which currently stands at just 60-80 lions.
www.pridebeforethefall.com
Foodie stocking filler!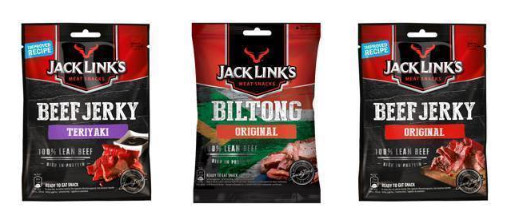 Jack Link's premium Biltong & Jerky is made with marinated prime cuts of 100% lean beef, delivering an air-dried artisan snack seasoned using the Jack Link's special recipe. Perfect for the foodie in your family!
Gluten free and under 100 calories per 25g serving, Jack Link's high protein snacks can be added to a bowl and shared on Christmas day. The packs can be picked up in all major supermarkets for £1.50.
Bring Flowers to the Festivities with a Floral Christmas Tree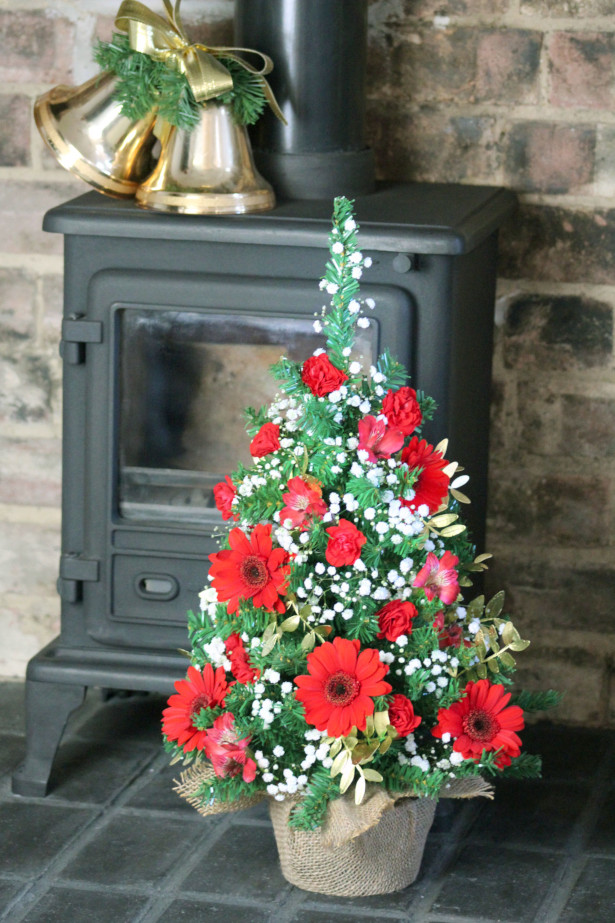 Transforming your home into a winter wonderland is always a highlight in the Christmas calendar and 2020 is the year to try something new when bringing festive cheer into the home.
Whilst putting up the Christmas tree is a symbol for the start of the festive season, there's nothing like a fresh bouquet of flowers to put a smile on someone's face, which is why the experts at Serenata Flowers and Christmas Tree World have teamed up to create this gorgeous festive floral tree.
Loved by celebs such as Jennifer Lopez and Britney Spears, a floral Christmas tree is sure to add both a pop of colour and touch of luxury to your decorations this year. Find out from the experts how you can recreate this stunning decoration at home:
1. Choosing your Tree
The first step for creating your floral display is to choose what sort of tree you want to decorate. David Sumner, Online Sales Manager at Christmas Tree World, explains "whilst a large tree looks incredibly impressive when adorned with fresh flowers, a smaller tabletop tree is far more practical and will require less time and flowers to decorate."
If you're looking for a floral tree that will also double up as a showstopping centrepiece, then take inspiration from Christmas Tree World's mini Christmas tree range, like this Potted Mountain Pine Tree.
Find your Flowers
Before choosing which flowers will be the star of your festive show, it is important to think about the aesthetic you want to emulate. "If you have a taste for tradition, choose flowers that are in classic Christmas shades such as deep red roses or carnations – we used the stunning Blooming Ruby bouquet for our floral tree" says Lucia Polla, Marketing Manager at Serenata Flowers. "White blooms like camellia are perfect to create a delicate and elegant floral tree."
To make sure that your floral trees stays fresh for the longest time possible and has an authentic wintery appearance, choose flowers that are in season. "Pansies, violas, camellias, and primrose are gorgeous flowers that bloom in winter and are all easily available." Polla explains.
Prepare your Petals
Once your beautiful bouquets for your floral tree have been delivered, it is time to prepare the flowers. According to Lucia, "you should wait until your flowers have bloomed and are open before you use them to decorate your tree. Using flower food as well as regularly spraying your flowers will help ensure that they bloom to their full potential".
After the petals have opened, it is time to trim the stems of your flowers, leaving around 2 inches of the stem remaining – this will help you to slot the flowers into place on the tree.
Ready, Set… Decorate!
Decorating is always the most exciting part of getting your home ready for Christmas, and a floral tree is no exception. Once your flowers are ready to be placed, the experts at Christmas Tree World say that you should approach the decoration process as you would with a more classic Christmas tree.
"The key to decorating any tree is to distribute the decorations evenly – creating a sense of balance is what makes a tree really aesthetically pleasing," Sumner explains. "As you would make sure that large baubles and small baubles are fairly symmetrically placed on your tree, do the same with your flowers."
There you have it, four simple steps to create a truly unique and expert-approved floral tree that will elevate any room or festive display this year.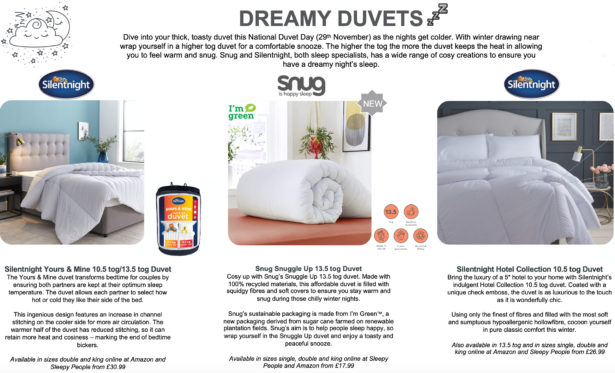 Just in time for Christmas, The Cotswolds Distillery has launched its second Amaro Whisky Liqueur expression: Cotswolds No 2 Whisky Amaro with a peated whisky twist.

An excellent addition to the home bar, it is the perfect after dinner digestif. Best served well-chilled or on the rocks and is ideal for Christmas celebrations.
The base for Cotswolds No 2 Whisky Amaro is Cotswolds Peated Cask Single Malt Whisky, a selection of botanicals including chamomile, citrus and herbs are added, resulting in a complex, herbaceous liqueur with notes of spice and a slightly bitter finish.
Cotswolds No 2 Whisky Amaro RRP: £34.95 for a 500ml bottle ABV: 40% – non-chill filtered
Available to purchase exclusively from Cotswolds Distillery: www.cotswoldsdistillery.com
Instagram: @cotswoldsdistillery Facebook: @cotswoldsdistillery Twitter: @cotswoldistill
THE PERFECT IN-HOME ENTERTAINMENT GIFT FOR EVERYONE THIS CHRISTMAS:
THE ROXi MUSIC ENTERTAINMENT SYSTEM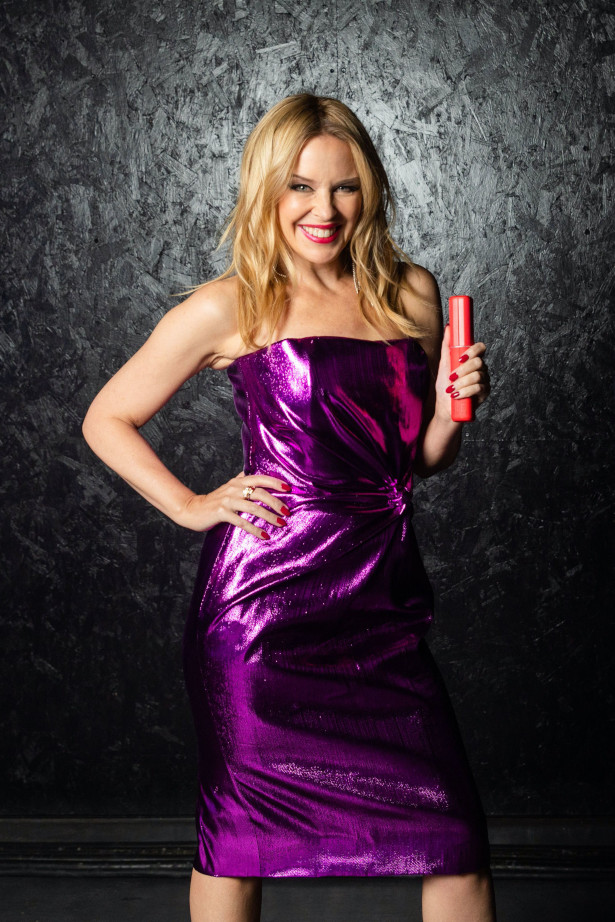 Over 55 million tracks streamed straight to your TV
Karaoke and Sing With The Stars sing-along tunes
Music trivia games and Worldwide Radio access
Music for yoga and meditation
ROXi's music entertainment experience is available on Sky Q and Android TV for just £6.99 per month, visit www.roxi.tv for a 30-day free trial. The ROXi Console is available from £19.99 (5 monthly payments) or a single payment of £99.95 and includes for the ROXi set-top-box, ROXi controller and a 1-Year Premium Music Pass from www.buyroxi.com.
ROXi shareholder Kylie Minogue
Time to think Christmas, and since it is likely we will all be staying at home more than usual this Christmas there is no better gift for everyone to share than the ROXi Music Entertainment System.
With a fantastic range of shared music entertainment; music, karaoke, singalong, games, radio and more, ROXi's fully interactive music experience with all the world's music to stream straight from your television is the perfect gift for shared musical experience around the biggest screen in your home. There is nothing more uplifting than sharing music with friends and family, especially at Christmas time.
On top of its unlimited music streaming, ROXi has lots of features that make it a perfect way to spend time with family and friends. With over 60,000 Karaoke and "Sing With The Stars" singalong tracks, you can sing all your favourite songs while "Name The Song" music trivia games will test your music knowledge of different music genres and eras give you the chance to compete against your loved ones.
Hundreds of expertly curated playlists allow users to sit back and relax whilst ROXi picks the very best tracks for your mood, decade, or genre. ROXi's Sound Machine provides the perfect ambient soundscapes for relaxation, meditation, yoga, or even getting little ones off to sleep. For parents worried about offensive language, ROXi comes with its Family Protect explicit content filter, ensuring any songs with explicit lyrics will disappear. And the "Worldwide Radio" features over 10,000 radio programmes across music, news, talk, sport and more.
Visually ROXi has it covered too, either tap into Facebook and display your personal photo albums and pictures on screen or select one of ROXi's curated art shows of beautiful images from Getty that play on your TV while the music plays.
So, get the family off their smartphones, tablets and social media and make your TV the beating music heart of your home this Christmas with ROXi.
NEW >>> BALL BANDS 3 fruity bands
Gummy Ball Bands
Three gummy edible ball bands!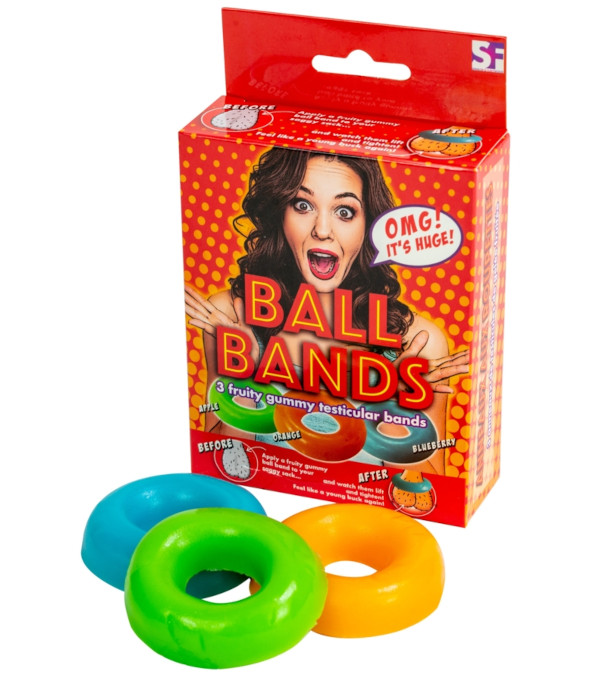 • Apply a fruity gummy testicular ball band to a saggy sack.
• Each ring fits all and will stretch to fit
• Can be eaten before, during, or after sexual play.
• 3 thick, stretchy gummy edible ball bands for cheeky adventures with your partner.
• 3 jelly fruit flavours' – apple – orange – blueberry
• Individually wrapped
• Not suitable for vegetarians
• Pack: 6 pcs
• Ctn: 6 pcs
• GB/FR/DE/E/I/NL
• Age: N/A
STAUNING, THE PREMIUM DANISH WHISKY, ARRIVES IN THE UK FOR THE FIRST TIME THIS NOVEMBER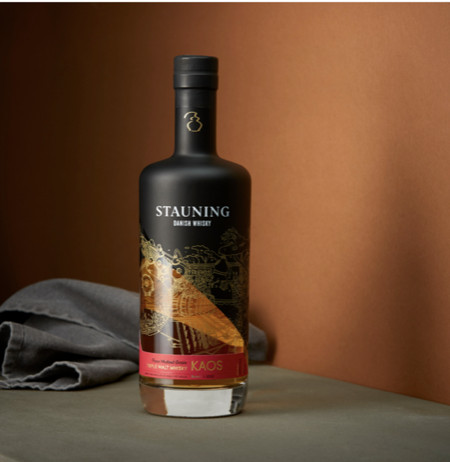 Arriving just in time for Christmas, this innovative Nordic spirit appeals to curious whisky-drinkers and novices alike
Stauning Whisky, the premium spirit from Jutland, Denmark, launches in the UK for the first time this November, just in time for Christmas. Since its launch in 2005, it has become one of the fastest-growing whisky brands in Europe, and has picked up multiple awards in recognition of its innovative, modern Danish spirits.
Stauning Whisky was created by a group of nine friends – four engineers, a helicopter pilot, a doctor, a teacher, a chef and a butcher – who joined together to push the boundaries of whisky-making, to create whiskies reflective of their heritage with distinct Danish character. With a focus on reviving and innovating traditional methods lost to industrialisation, Stauning whiskies are made from local grain, floor-malted in-house at the distillery. Distillation takes place in 24 small copper pot stills which are direct-fired to create complex flavours, giving the whiskies weight and character that reflects the surrounding landscape of the Danish west coast.
Three of its expressions will be introduced to British drinkers: Rye, Peat and Kaos. Each is designed to appeal to curious whisky drinkers on the hunt for innovation and new flavour experiences. Whilst designed to be served neat to showcase the deep and distinctive flavour profiles of Stauning whiskies, each expression can also be enjoyed in a variety of cocktails.

Universal Pictures'
Christmas Collections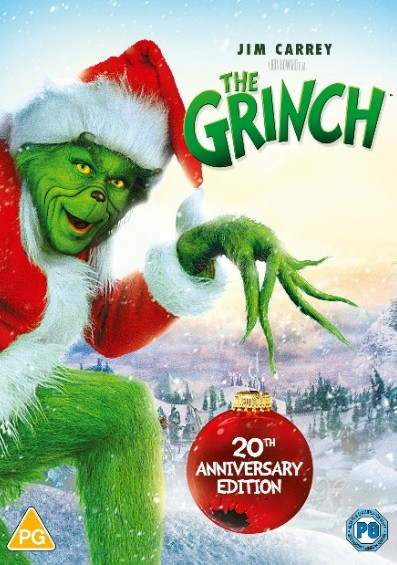 AVAILABLE TO OWN ON DVD THIS CHRISTMAS
FROM UNIVERSAL PICTURES HOME ENTERTAINMENT
THE GRINCH WHO STOLE CHRISTMAS 20TH ANNIVERSARY EDITION
You Better Watch Out! He's green…he's mean…and he hates Christmas!
The Grinch is a bad tempered hairy green creature, who lives inside a cave atop Mount Crumpit, overlooking the village of Whoville. As the Who's of Whoville frantically prepare for their yuletide celebrations, The Grinch decides to put a stop to Christmas once and for all, and steals all their presents and decorations on Christmas Eve…only to finally come to learn that the true spirit of Christmas goes much deeper than tinsel and toys.
The hilarious Jim Carrey spectacularly brings The Grinch to life in this magical live-action comedy which is based on the wonderfully quirky and well-loved book "Dr Seuss' How the Grinch Stole Christmas".
LAST CHRISTMAS
From director Paul Feig (Bridesmaids) and Academy Award ®-winning* screenwriter Emma Thompson (Bridget Jones's Baby) comes a heartfelt romantic comedy inspired by the unforgettable music of George Michael. Emilia Clarke ("Game of Thrones") stars as Kate, who works as an elf at a year-round holiday shop. Kate faces an endless streak of bad luck and poor decision-making until she meets Tom (Henry Golding, Crazy Rich Asians), a kind-hearted man with a mysterious past who challenges her cynical world view. It seems like nothing can keep this mismatched couple together, but sometimes you gotta listen to your heart… and you gotta have faith.
ROYAL THREE-DVD COLLECTION
DOWNTON ABBEY THE MOVIE – The worldwide phenomenon, Downton Abbey, returns in a spectacular motion picture, as the beloved Crawleys and their intrepid staff prepare for the most important moment of their lives. A royal visit from the King and Queen of England unleashes scandal, romance and intrigue that leave the future of Downton hanging in the balance. Written by series creator Julian Fellowes and starring the original cast, this grand cinematic experience will have you cheering for your favourite characters all over again.
FILMMAKERS:
Actors: Jim Carter, Michelle Dockery, Elizabeth McGovern, Maggie Smith, Imelda Staunton, Penelope Wilton
Director: Michael Engler
Producer: Gareth Neame, Julian Fellowes, Liz Trubridge
Screenplay: Julian Fellowes
EMMA – Jane Austen's beloved comedy about finding your equal and earning your happy ending is reimagined in this delicious new film adaptation of Emma. Handsome, clever and rich, Emma Woodhouse (THOROUGHBREDS' ANYA TAYLOR-JOY) is a restless "queen bee" without rivals in her sleepy little English town. In this glittering satire of social class, Emma must navigate her way through the challenges of growing up, misguided matches and romantic missteps to realise the love that has been there all along.
MARY QUEEN OF SCOTS – Mary Queen of Scots explores the turbulent life of the charismatic Mary Stuart (Academy Award® nominee‡ Saoirse Ronan). Queen of France at 16, widowed at 18, Mary defies pressure to remarry and instead returns to her native Scotland to reclaim her rightful throne. By birth, she also has a rival claim to the throne of Elizabeth I (Academy Award® nominee˚ Margot Robbie), who rules as the Queen of England. Determined to rule as much more than a figurehead, Mary asserts her claim to the English throne, threatening Elizabeth's sovereignty. Rivals in power and in love, the two Queens make very different choices about marriage and children. Betrayal, rebellion and conspiracies within each court imperil both Queens – driving them apart, as each woman experiences the bitter cost of power.
DOWNTON ABBEY TV SERIES AND MOVIE BOXSET – COLLECTOR'S EDITION
Downton Abbey, with all its splendor and scandal, has found its way into the hearts of millions around the globe. Now the full collection of six award-winning seasons and one sensational movie is yours to treasure, forever. Home to the Crawley family and their servants, Downton appears to be all elegance and order upon first glance, but no family is ever quite what it seems. Between the desires and dreams of all the residents, both upstairs and downstairs, a day in this household is never far from high drama.
Re—live the laughter, tears, tragedy and triumph leading up to the most spectacular event in the history of this grand estate, a Royal visit.
THE GRINCH
Illumination and Universal Pictures present The Grinch, based on Dr. Seuss' beloved classic. The Grinch tells the story of a cynical grump who goes on a mission to steal Christmas, only to have his heart changed by a young girl's generous spirit. Funny, heartwarming and visually stunning, The Grinch is fun for the whole family!
PEPPA PIG: PEPPA'S CHRISTMAS VISIT
Christmas at the Hospital and other stories It is Christmas Day and Peppa takes a trip to see Pedro Pony at the hospital where Father Christmas pays a surprise visit to see the children. Plus lots more days out to the shopping centre where Peppa and Suzy pull silly faces in the photo booth, a trip to The Botanical Gardens and dressing up as Vikings with Granny Pig!
PAW PATROL PUP-TASTIC DVD COLLECTION
PAW Patrol is on a roll with this PUP-tastic 8-DVD gift set featuring a limited-edition Marshall fire truck box! Join Marshall, Chase, Skye, Rubble, Rocky and Zuma as they embark on underwater adventures, a tremendous treasure hunt, a robot rescue, and so much more! No job is too big and no pup is too small!
The collection includes Robo Dog Rescues, for the first-time on DVD, plus Sea Patrol, Pups and The Pirate Treasure, Ultimate Rescue, Pups Save Puplantis, Mission Paw, Jungle Rescues, and All Wings on Deck!
MR BEAN TWO-BEANTASTIC ADVENTURES
MR BEAN ON THIN ICE – Mr Bean is very scared on a stormy night and even more so when he hears Mrs Wicket screaming from downstairs. Mr Bean investigates and finds the source of the problem…a rat! Also watch as Mr Bean cooks a very strange dinner, finds a dinosaur and becomes a famous internet sensation. And much more…!
MERRY CHRISTMAS MR BEAN – It is Christmas time and an excited Mr Bean creates his usual
havoc across the festive season. He brings new meaning to "dressing" the TURKEY, whilst his girlfriend, Irma, looks forward to a very special Christmas present…
BACK TO THE FUTURE: THE ULTIMATE TRILOGY
Join Marty McFly (Michael J. Fox), Doc Brown (Christopher Lloyd) and a time traveling DeLorean for the adventure of a lifetime as they travel to the past, present and future, setting off a time-shattering chain reaction that disrupts the space-time continuum! From filmmakers Steven Spielberg, Robert Zemeckis and Bob Gale, this unforgettable collection features hours of bonus features and is an unrivalled trilogy that stands the test of time.
THINKWARE, a world-leading dash cam company that produces innovative in-vehicle technology and products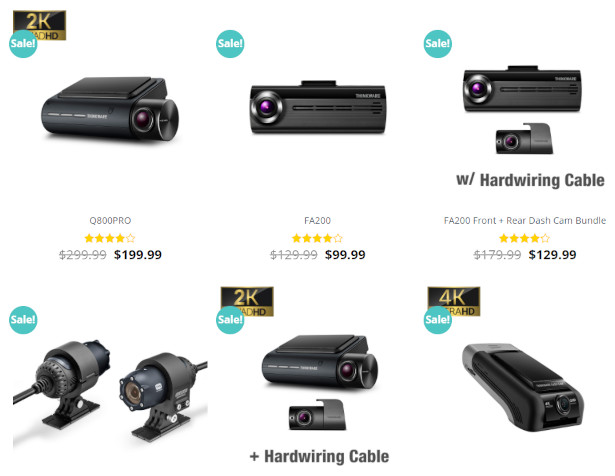 South Korea-based THINKWARE was founded in 1997. Since then, the company has grown to become one of the top dashcam manufacturers in the world, offering a product lineup that includes award-winning designs, world-class image processing technologies, and intuitive, user-friendly interfaces. THINKWARE products have been featured in a variety of publications as well as being demoed at a number of events including CES, IFA, SEMA, and The Gadget Show Live.
A quick glimpse of their latest products includes:
F770: (1ch 16GB or 2ch 32GB): Equipped with a 1080p Full HD camera and DUAL SAVE internal backup memory. F770 also features:
The ability to connect and download recordings straight to Android phones
Safety Camera Alert (Red Light & Speed Camera Alert)
'Time Lapse photography'- embraces improved video storage methods and maintains continuous recording while the car is parked, instead of recording 20 second events triggered by motion detection or the camera's g-sensor. Note: Important clips and images may get deleted due to insufficient memory space during long continuous recordings, especially in standard parking recording mode which requires large memory for saving 15 to 30 frames per second
F200 PRO: (Hardwire & bulk pack rear camera 16GB): A mid-range choice offering many top-line features, including:
Full HD 1080p(rear HD) with Wide Dynamic Range (WDR)
Energy saving parking mode will reduce power consumption by 1/2 and gives 2x longer video recording
Safety Camera Alert, warning user of upcoming red light and speed cameras
Super Night Vision and Time Lapse, Built-in Wifi,
Safety Warning System to ensure safer driving
Advanced Driver Assistance System (ADAS) – Lane Departure Warning System (LDWS), Front Collision Warning System (FCWS), Urban Front Collision Warning System(uFCWS) and Front Vehicle Departure Warning (FVDW) to ensure driver safety with an audible alert
Q800 PRO: Thinkware's most feature-rich dash camera to date, offering next level vehicle safety, monitoring and protection. Features include:
Quad High Definition (QHD) forward facing camera – four times more detailed than High Definition (HD)
A 140-degree wide angle recording view
Full High Definition (FHD) rear camera, for high visibility behind the vehicle
CLOUD connectivity including live view, geo fencing, locate vehicle location, driving impact notification and video upload
Super Night Vision 2.0 – Optimized for cars while driving or parked in dark environments, featuring a new image signal processing (ISP) technology and a real-time video processing function.
Advanced Wide Dynamic Range (WDR) technology
Do let me know if you would be interested in featuring any of their products in a gift guide or taking one for a review. THINKWARE has just announced its Black Friday deals this week as well so there are discounts on products available in the coming weeks.
LEGENDS TOUR REVEALS THE MOST EXCLUSIVE CHRISTMAS GIFT THAT MONEY CAN BUY FOR GOLFING FANATICS

London, November 2020 – Golf fans can secure the most exclusive Christmas gift that money can buy this year with Legends Club Memberships available now, offering amateur players the incredible opportunity to tee it up alongside some of the game's most iconic names.
The Legends Tour is the men's professional golf Tour for players aged 50 and older and is home to some of the greatest players to ever play the game, including former Ryder Cup Captains, Major Champions and World Number Ones.
The exclusive Legends Club Membership is open to men and women of any age and is the closest that any amateur golfer will get to experiencing the life of a professional. With its own Order of Merit, amateur players will be treated to the full professional experience, including access to the locker room and the chance to compete in tournament play alongside Legends of the game on some of the world's best courses.
Membership options are tiered according to levels of investment and enables access to a selection of Legends Series Alliance events throughout the 2021 season. The Legends Series Alliance events will take place at some of the most iconic golf clubs around the world and packages include luxury accommodation, private transfers and a bespoke concierge service.
Legends Club Members will be invited to prestigious Gala Dinners, Cocktail Evenings and Prize Giving Ceremonies throughout each event, alongside entry to the season-ending Legends Tour Championship Final. Amateur players will compete on their own bespoke Order of Merit and will have priority access to Q&A events with Ryder Cup Captains, Major Champions and some of the biggest names from sport and entertainment who will compete in the Legends Tour's star-studded Celebrity Pro-Ams.
Ryan Howsam, Legends Tour majority shareholder and Group CEO, said:
"The Legends Tour is ground-breaking in the way that fans are quite literally introduced to their legends on the course with an opportunity to learn and play alongside them in some of the most exclusive resorts that the golfing community has ever known. It's a network between the Pro Ams, the sporting legends, and now these new club members, and it's unrivalled."
Legends Club Membership packages are open to amateurs of any age and start from £15,000 up to £100,000. Only 20 spots are available for Legends Club Season Membership, the top tier on offer.
For more details please visit www.legendstour.com/membership
Magical Christmas breaks at 15th century
Swan at Lavenham Hotel and Spa
Log fires, ancient oak beams, twinkling fairy lights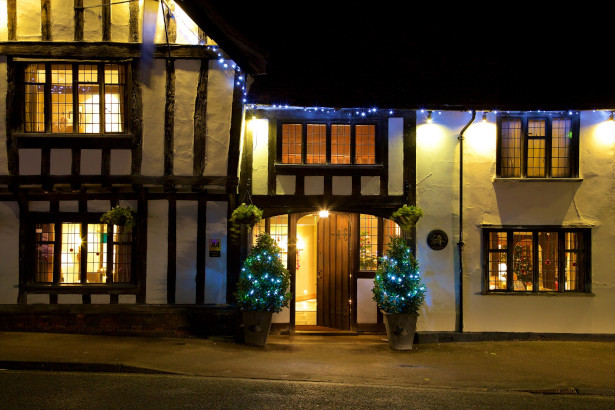 Spend a magical Christmas in the heart of Suffolk at the 15th century Swan at Lavenham Hotel and Spa. The luxurious half-timbered hotel with its oak beamed interiors, roaring log fires, cosy nooks and delicious food, is the perfect place to enjoy a special three-night festive package.
Arriving on Christmas Eve, 24 December you will be warmly welcomed with a glass of hot mulled wine, then settle into your cosy room before enjoying a cream afternoon tea in front of the crackling open fire. Begin the evening with a glass of champagne and canapés before sitting down to a four-course candlelit dinner in the elegant Gallery restaurant. Afterwards you can attend Midnight Mass in the beautifully decorated Lavenham Church of St Peter and St Paul, before returning to the hotel for a late-night glass of mulled wine and mince pies in your room.
Celebrations start at 12noon on Christmas Day with champagne and canapés served at your table in the Gallery restaurant, where the high beamed ceiling and minstrels gallery create the perfect setting for a festive feast. The traditional five-course lunch with all the trimmings will be served from 12.30pm. Afterwards, spend the afternoon relaxing before the evening's informal supper.
On Boxing Day a three-course lunch and a candlelit dinner are also included plus an optional guided walk around the historic medieval village of Lavenham, which will be seasonally decorated with greenery, festive lights and a huge Christmas tree. After a leisurely breakfast on 27 December its time to check out and bid farewell to the Hotel Folk.
The three-night package starts from £1,839 for two sharing with room upgrades and extra nights at a supplement; bed and breakfast stays are also available over the festive period. To book call The Swan on 01787 247477, www.theswanatlavenham.co.uk.
A deposit of £250 per room is required at booking stage for the Christmas package, which is non-refundable or transferable. However, in the case of a Covid-19 related issue the value is fully transferable up to 12 months.
Best of British: Merrythought partners with Mulberry for festive teddy bear campaign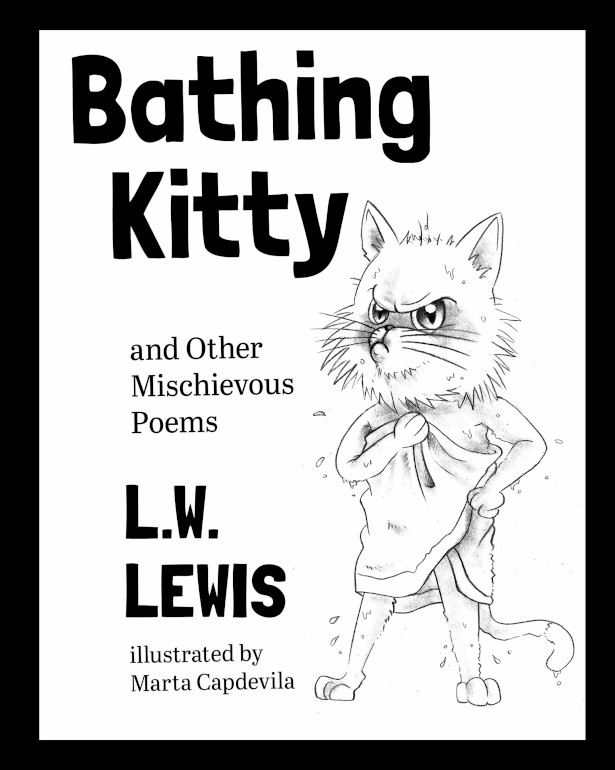 The UK's oldest remaining teddy bear manufacturer has teamed up with fellow British heritage brand Mulberry to bring two special limited-edition teddy bears to the new 2020 festive collection. Both collectable bears are being sold exclusively from www.mulberry.com.
Merrythought, which celebrated its 90th year in business this year, has hand-crafted the new characters from two shades of the finest mohair wool, with each sporting the famous Mulberry logo on their left leather paw.
A pure wool tweed scarf, designed in Mulberry's seasonal colours and also custom-woven in England, provides a truly unique finishing touch to each bear.
Fourth-generation managing director of Merrythought, Sarah Holmes, expressed her delight to be working with the famous British fashion brand again.
"We really enjoyed working with Mulberry for its 2019 festive campaign and were overwhelmed by the response our Merrythought bears received, with one colour selling out within just a few days
"The team in Ironbridge is very proud to collaborate with Mulberry once again. We have created two beautiful teddy bears that are not only entirely British-made, right down the traditionally-woven scarf, but which we hope will bring joy to their customers for many years to come.
Merrythought teddy bears are world-renowned and sold as far afield as Australia and Japan, but are proudly made in Britain in the same factory the company started 90 years ago. With a highly-skilled team making every bear by hand, it's a meticulous 15-stage process which uses the finest natural materials.
Charlotte O'Sullivan, Mulberry's Brand and Marketing Director, said: "We are delighted to continue our collaboration with Merrythought this year, with the creation of another limited edition collection of Mulberry bears.
"Last year's collaboration was a great success with our customers and we look forward to introducing them to this year's arrivals."
The Mulberry teddy bears are priced at £155 and are presented in a British-made luxury gift box.
Introducing >> Vegky Mushroom Jerky… 100% plant based! www.vegky.com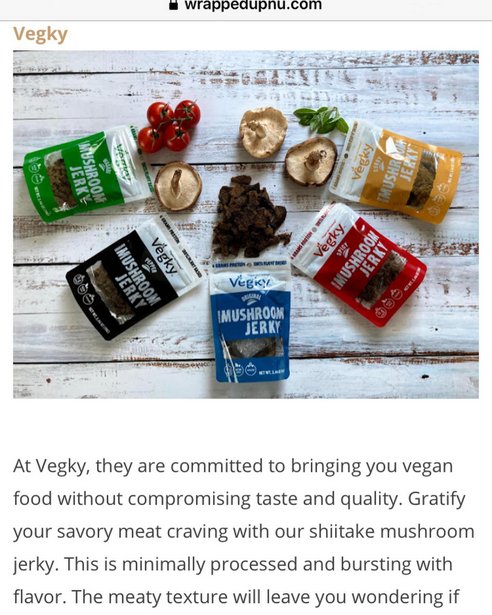 Vegky have a jerky snack that is at the forefront of the plant based food revolution! Plant based is the new trend and the new "cool".
It's made from the stem of shiitake mushrooms, so it has that fibrous texture that makes it TASTES LIKE MEAT but it's high in fiber!
Their Vegky Mushroom Jerky is 100% plant based and unlike others our jerky is minimally processed.
This is vegan and made from sustainably grown non-GMO mushrooms and does not contain any saturated fats. The meaty texture will leave you wondering if this is really a mushroom.
It comes in resealable bag so you can snack on a few pieces in between meals to curb your hunger and save the rest for another few days.
Here are some of the health benefits of shiitake mushrooms: blog.freshcapmushrooms.com/learn/health-benefits-of-shiitake/
This gift basket includes 5 packages, one of each flavor: original, spicy, pepper, curry and wasabi. We sell one packs on our website and on Amazon prime for $6.99 with free shipping.
5 Packs retail on Amazon, Ebay, ETSY, Walmart, www.Vegky.com and some other vegan websites for $29.99 with free shipping.
www.amazon.com/dp/B08CCH8FV6?ref=myi_title_dp
www.facebook.com/vegkyfoods
www.instagram.com/vegky
www.youtube.com/c/vegky
www.pinterest.com/vegky
www.linkedin.com/company/vegky
www.twitter.com/vegky1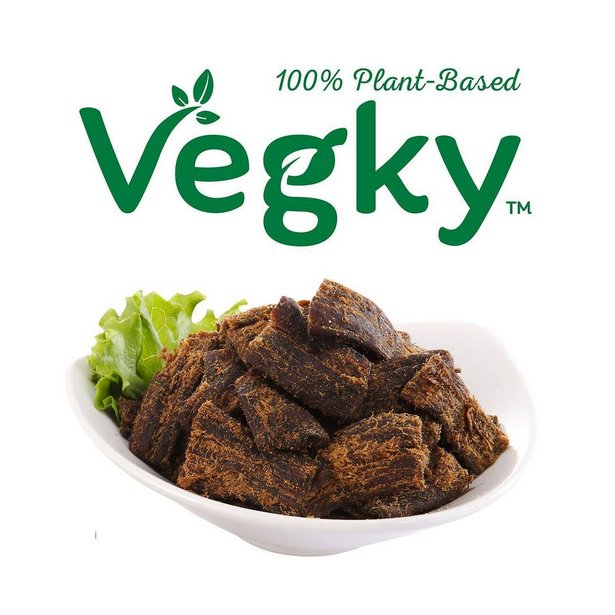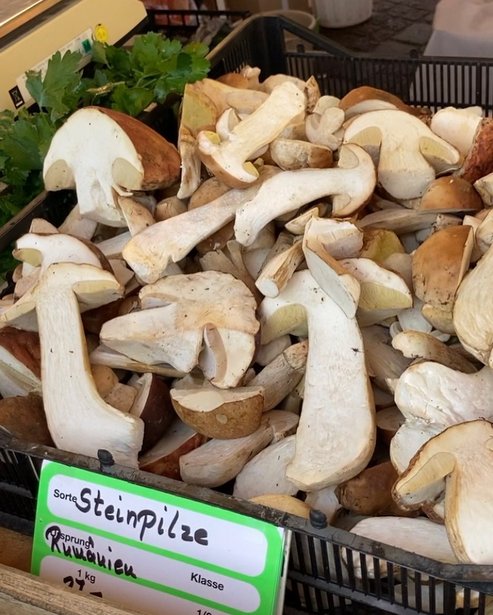 We will no doubt reflect back on 2020 as a year like no other and this year's festive celebrations could look and feel very different.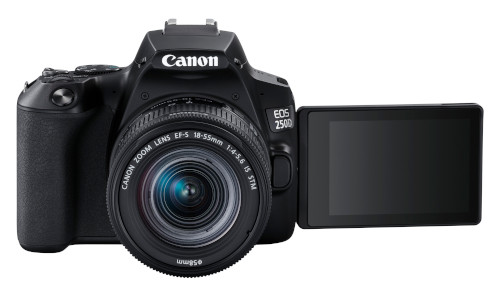 It may be spent together in smaller numbers or connecting with loved ones virtually, but one thing is certain, the joy of giving will remain at the heart of our festivities. Canon has an extensive range of innovative gift ideas for all ages, technical capabilities and budgets to help capture striking imagery and preserve precious moments that can be enjoyed long after the festive season.
For the memory makers
From capturing once-in-a-lifetime moments, such as a child's first steps or taking a group shot with friends, the gift of photography is something everyone can enjoy.
Canon Zoemini S
www.canon.co.za/cameras/zoemini-s/
Perfect for the fashion-conscious, young photography fans in the family, the Canon Zoemini S is an ideal present for those wanting to shoot, print and share memories with their friends or take a spontaneous selfie, all with the click of a button.
· The Zoemini S features a front-facing, eight-megapixel camera, making it the perfect choice for anyone looking to capture instant memories.
· Features such as a ring-light, Bluetooth®[1] and remote shutter capabilities ensure more friends can be included in those all-important shots without the need for a stretched selfie, all with the click of a button via the Canon mini print app on your smartphone.
· Holding up to 10 sheets of Canon ZINK Photo Paper, this palm-sized device is ready to capture and print high-quality images.
· The Canon Zoemini S is available in three minimal finishes; rose gold, matte black and pearl white, all of which fit seamlessly into the palm of a hand, pocket or backpack for exceptional portability.
Canon EOS 250D
www.canon.co.za/cameras/eos-250d/
Perfect for festive morning walks with the family, the Canon EOS 250D is the ideal choice for parents looking to capture family shots as stills or videos. A fun and easy to use DSLR, the EOS 250D is packed with the latest technology that provides users with a formidable introduction to interchangeable lens photography and vlogging in a small and lightweight body.
· The Canon EOS 250D is the world's lightest DSLR camera[2] with a moveable screen and features high-quality capabilities including a 24.1MP sensor for low-light imagery and 4K video.
· The EOS 250D is available in three finishes: black, white and silver and is part of the Canon EOS ecosystem, comprising of over 80 world-class lenses, flashes and accessories.
· The cameras guided interface which helps you learn about your camera as you shoot, combined with creative features and Canon's cutting-edge technology, will set families up for storytelling greatness and equip them with the tools and knowledge to make beautiful memories in a click.
Canon PowerShot ZOOM
www.canon.co.za/cameras/canon-powershot-zoom/
Ensure you don't miss a moment of family festivities with the Canon PowerShot ZOOM, a portable superzoom camera with a unique monocular design. Whether it be documenting a loved one test-riding a new gift, or for nature enthusiasts exploring the countryside, the PowerShot ZOOM is ideal for capturing precious moments from afar.
· The Canon PowerShot ZOOM boasts an easy-to-use 3 step zoom, capable of reaching 100mm, 400mm and a digitally extended 800mm zoom distance.
· Featuring a powerful DIGIC 8 processor, 12MP sensor and 10fps burst speed, the Canon PowerShot Zoom allows users to capture vibrant images and video, bringing unmissable moments to life.
· This camera's unique monocular design offers lightweight portability, perfect for capturing candid moments without needing to carry bulky camera equipment for the whole day.
· Share memories with distant loved ones with the PowerShot ZOOM's built-in Wi-Fi and Bluetooth support, allowing you to capture, share and geo-tag images with the click of a button.
For the Creatives
This year has seen many adopting new creative pursuits and unleashing their imagination through crafts, art and photography. Whether looking for personal prints to include in a card or scrapbook, or experimenting with their photography style, Canon has something to inspire and delight every creative.
Canon Selphy Square QX10
www.canon.co.za/printers/selphy-qx10/
Ideal for arts & crafts enthusiasts, passionate interiors designers, or on-the-go Instagrammers, the chic but practical Canon Selphy Square QX10 photo printer allows instant printing of rich, vibrant photos directly from a smartphone or tablet by pairing with Canon's free to download SELPHY Photo Layout app (iOS/Android). Small enough to fit in a handbag or backpack, this portable and hand-held photo printer is the perfect accessory for fitting into any lifestyle.
· Quickly print your favourite photos in 68 x 68 mm square size. With a writable border, you can note down the story behind the image so you can keep the moment forever.
· With no leads, no cables and no fuss, the Canon SELPHY SQUARE QX10 is designed to fit into any lifestyle with ease. With speedy USB charging, this battery-powered compact photo printer is the fun, wireless way to create beautifully crafted prints at a moment's notice.
· Simple yet stylish, the Canon Selphy Square QX10 comes in four distinct colours (Black, White, Pink and Green), making it a statement piece of décor on desks and on the go.
Canon EOS M200
www.canon.co.za/cameras/eos-m200/
Ideal for budding creatives and videography enthusiasts, the Canon EOS M200 is the perfect companion for documenting travel moments. The camera features an APS-C sized 24.1-megapixel sensor, Canon DIGIC 8 processor, improved autofocus and the addition of 4K movie.
Complete with a guided user interface, boundless creative functions and vertical movie shooting, it has never been easier to step up from a smartphone and start sharing stand-out images and video with the world.
· Small and compact, the EOS M200 is lightweight and fits easily in a day bag or hand luggage.
· The cameras rapid start-up time and 6.1 frames per second continuous shooting means you will never miss a moment.
For the Modern Adventurers
While travel may be somewhat still feel restricted, the adventurous at heart are still finding ways to explore closer to home. With compact, robust and versatile kit to suit even the biggest thrill seekers out there, finding the perfect gift doesn't have to be a struggle.
Canon EOS M50
www.canon.co.za/cameras/eos-m50/
Designed for modern adventurers, the multi award-winning Canon EOS M50 was Canon's first mirrorless camera to feature 4K movie capability, a Vari-Angle touchscreen and Canon's latest DIGIC 8 image processor.
The EOS M50 is the perfect addition to any explorer's backpack, whether for a weekend camping trip or an evening at the skatepark. Ideal for those seeking to enhance their photography and videography capabilities, the EOS M50 is a lightweight and highly portable interchangeable lens camera for storytelling to be proud of.
· Packed with the latest technology, the Canon EOS M50 distils DSLR quality into a compact body, sleek enough to be taken on any adventure. The cinematic look and feel achieved by the 24.1 Megapixel APS-C CMOS sensor reaches new heights with the addition of 4K movie capture, for enriched detail with four times the resolution of Full HD.
· The Canon EOS M50 is lightweight, compact and sits easily in a small day bag or aeroplane hand luggage.
Canon PowerShot G7X Mark III
www.canon.co.za/cameras/powershot-g7-x-mark-iii/
Stylish and portable, the Canon PowerShot G7X Mark III is the perfect present for any budding videographer or enthusiast keen to improve their vlogging skills throughout the new year. This state-of-the-art camera provides high-quality shooting and a vari-angle screen to ensure none of the present-opening reactions are missed, whether it's capturing personal memories or vlogging the day's best bits.
· Shoot fast-moving objects with the 20.1 MP Sensor and 4K video capabilities, ensuring every ski trick or young family member's first Christmas is captured forever.
· Stream video directly to YouTube using Wi-Fi or smartphone connection via the Canon Camera Connect app for shooting and sharing on the move.
'Months of face mask misery' ahead for deaf people as only a quarter of the public know how to communicate with them
• Just 23% of the public know how to communicate with deaf people whilst wearing a face mask.
• 89% of the public struggle to understand someone in a face mask.
• The National Deaf Children's Society calls on the public to play their part after 84% of them said they'd change their behaviour to help a deaf person.
• "A little deaf awareness will go a long way towards tackling the months of isolation and loneliness many deaf people are now facing," charity says.
The UK's 12 million deaf adults and 50,000 deaf children have "months of face mask misery" ahead because three in four people don't know how to communicate with them, new research suggests.
Although lots of different communication techniques exist, the National Deaf Children's Society's latest poll of 2,027 adults showed just 23% knew how to communicate with a deaf person when wearing a face mask.
The charity said that the results were very concerning, because while public health must take priority, deaf people would be left facing an even higher risk of isolation and loneliness.
The poll, carried out by YouGov, also showed that the problem is far from unique to deaf people, with 89% of people saying they also struggle to understand someone in a face mask. One in five (21%) said it happens most or all of the time.
However, the results also show positive news for deaf people because the general public are clearly very willing to help improve the situation.
Four in five (84%) said they would change their behaviour if it would help a deaf person, while 68% would lower their mask on public transport to speak to a deaf person, as permitted under Government guidelines.
As a result, the National Deaf Children's Society is calling on people everywhere to "play their part" in helping include deaf people feel included in conversations and social interactions, which it says everyone will benefit from.
The charity is also urging the general public to read its five top tips for communicating with deaf people, which include using clear face masks, writing things down and using apps to translate speech to text.
It says that if the Government and businesses also help publicise the tips, the increased awareness will make a huge difference to deaf people's lives.
Susan Daniels OBE, Chief Executive of the National Deaf Children's Society said:
"These results will be very concerning for the UK's 12 million deaf adults and 50,000 deaf children.
"Face masks and coverings have made lip reading impossible and if people don't know how else to talk to us, even everyday events like going to work or school, visiting shops and taking public transport can be quite intimidating.
"However, what the public lack in knowledge they are making up for in enthusiasm and we must capitalise on this.
"My message to deaf people of all ages is to let someone know when you're struggling to understand them because there's a clear and widespread willingness to help you.
"The Government, businesses and the general public also need to play their part by taking our tips on board and helping us reach as many people as possible.
"A little deaf awareness will go a long way towards tackling the months of isolation and loneliness many deaf people are now facing."
James Watson-O'Neill, Chief Executive of SignHealth, said:
"These are difficult times for everyone, but face masks have brought new challenges for us as deaf people. When we can't read someone's lips or see their facial expressions, it really increases the communication barriers we face.
"However, while these statistics reveal a lack of knowledge, they also show just how willing people are to help. This cannot be underestimated and we'd ask everyone not just to read these tips, but to use them whenever they speak to a deaf person. It really will make all the difference."
RYOBI® UNVEILS ITS CHRISTMAS GIFT GUIDE READY FOR THE FESTIVITIES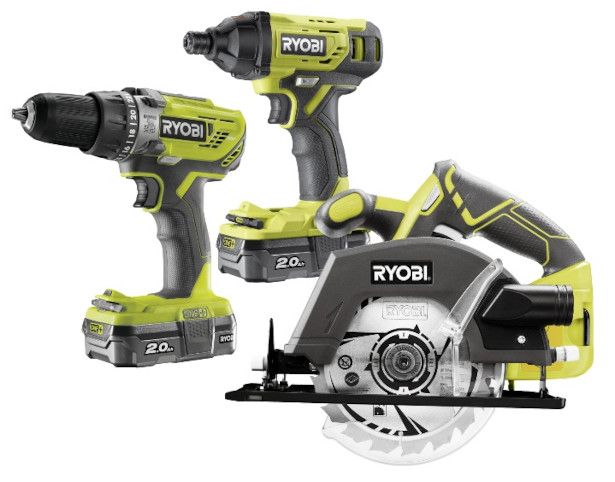 As the nights begin to draw in, the festive season is fast approaching and the annual stress of buying the right gift beckons.
To make this Christmas as relaxing as possible, leading power and garden tool manufacturer, Ryobi is on hand to provide the perfect gift for those with a passion for DIY, gardening, motoring and even crafting.
With its exclusive ONE+ range not only boasting over 100 cordless tools, each one can conveniently be powered off the same battery to take the hassle and cost out of that crafting project or DIY challenge pencilled in for the festive season and new year.
The handy 'Where to buy' feature at https://uk.ryobitools.eu/ also provides helpful stockist information for each cleaning tool and directs shoppers to the retailers' site to complete the purchase at the click of a button. The following are some of the latest tools from this season's Christmas gift range:
RYOBI® ONE+ 18V Cordless 3 Piece Combo Kit
Product code: R18PDID2CSP-220S
RRP: £184.99
Including a Percussion Drill, Impact Driver and Circular Saw, Ryobi's 3 Piece Combo Kit is the perfect gift for multiple home tasks, DIY and crafting projects. The Percussion Drill is ideal for screwdriving or drilling in wood, masonry or metal. It has 50Nm of torque, a 13mm ratcheting chuck and two gears to easily control the max speed. The Impact Driver is used for fast tightening and the removing of fasteners. It has a maximum torque of 200Nm and has an impact rate of 3600ipm. Finally, the Circular Saw is suited to trimming materials such as sheet wood or kitchen work tops and makes quick and accurate cross cuts in timber. It can cut up to 45mm at 90° or 32mm at 45° and is also supplied with a 150mm blade that has 18 carbide tipped teeth.
RYOBI® ONE+ 18V Cordless Power Washer
Product code: RY18PW22A-0
RRP: £129.99
Connect the Ryobi Cordless Power Washer to a hose for easy, simple and effective cleaning. Ideal for cleaning vehicles, bikes or surfaces, it's four times more powerful than a standard garden hose and the three in one nozzle also includes a turbo speed for tough cleaning applications. The syphoning kit can be used to pull water away from any fresh water source like a lake or bucket, meaning the 15° fan spray and shower function can be used on the go.
RYOBI® ONE+ 18V Cordless 2 Piece Combo Kit
Product code: R18PDID2-215S
RRP: £164.99
The Ryobi 2 Piece Combo Kit contains a Percussion Drill and Impact Driver, making this the ideal package for screwing, drilling, tightening and removing fasteners. The Percussion Drill works best with wood, masonry and metal and has 50Nm of torque, a 13mm ratcheting chuck and two gear to control the maximum speed. The R18ID2 Impact Driver is perfect for fast tightening and removing of fasteners. It has a maximum torque of 200Nm and has an impact rate of 3600ipm too.
RYOBI® ONE+ 18V Cordless Multi Material Saw
Product code: R18MMS-0
RRP: £124.99
Made for cutting wood, metal, drywall, plastic and tile, the Ryobi Multi Material Saw is 85mm and made for versatility and efficiency. The multi-purpose blade cuts a variety of materials without the need for blade change, and the tool-less depth adjustment makes it quick and simple to set up. With an innovative plunge mechanism for accurate plunge cuts in wood, it also has a 4250rpm no load speed which makes for effortless cuts in wood up to 26mm, in metal 2mm and in tiles 9mm.
RYOBI® ONE+ 18V Cordless Rotary Tool
Product code: R18RT-0
RRP: £89.99
Perfect for crafters, the Ryobi Cordless Rotary Tool can be used for sanding, polishing, engraving, sculpting and many more different applications. Its universal collet can be used with any brand of accessory, and it includes 33 different accessories with on-board storage slots for maximum efficiency. The slimline pencil design and variable speed control makes for intricate use on a variety of materials. It also comes with a 91.5cm cable for flexible working in situ.
RYOBI® Small Tool Bag
Product code: UTB2
RRP: £19.99
For those looking for a stocking filler, Ryobi's Small Tool Bag may be the solution. It's equipped with multiple pouches and pockets to store and transport tools and accessories. The hard-wearing double nylon construction makes for a long-lasting tough bag that can be used to carry and store tools at work or for home use.
RYOBI® 18V Cordless Glue Gun
Product code: R18GLU-0
RRP: £42.99
Another ideal gift for craft and design hobbyists, Ryobi's Cordless Glue Gun works perfectly on a wide selection of materials such as paper, cardboard, textiles, leather, plastic, wood, metal, cork or stone. It has a simple two-finger trigger for enhanced control and mobility, and the three-minute warm up means you're ready to glue in next to no time. Its also compatible with any brand of 11mm diameter all-purpose and high strength adhesives.
DELICARIO ONLINE PLATFORM FOR FINE ARTISAN FOOD AND WINE offering gift box and hamper selections!
Luxury brand Delicario creates online international farmers market for hand-picked fine artisan food and wine from sustainable producers across Europe as well as gift boxes and hampers.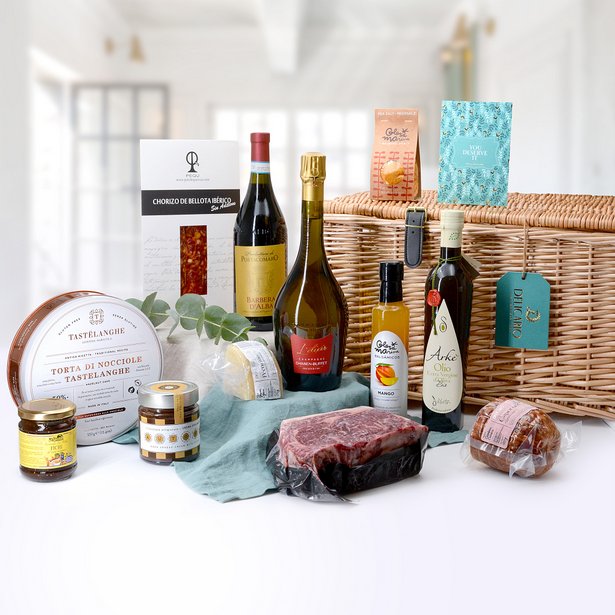 Delicario (www.delicario.com) is a niche online delicatessen working with small-scale sustainable producers of authentic regional European delicacies with an 'international farm to table approach', launched by a small team of specialists working in the luxury services industry with a passion for food and travel. Steering clear of mass production, the emphasis is on sourcing natural ingredients, harvested and processed with dedication to detail by small, often family-run businesses and sold online as individual items, gift boxes or hampers.
The Delicario website (www.delicario.com) is extremely consumer friendly and easy to navigate through a mouth-watering list of well-presented specialities including charcuterie, truffles and mushrooms, wine and champagne, paté and creams as well as artisan pasta, sauces and baked as well as sweet treats. In the dedicated hamper section, there are suggestions tailored to all occasions such as the 'Delicario Christmas Temptation Hamper' with Damien Buffet brut rosé champagne and Vossignoria cheese laced with truffle, Ascolano olives from Piceno and Croccantino dark chocolate from Campania.
The 'Delicario Dinner for Two Hamper' includes the finest Bellota Iberian ham, Calabrian Capocollo and Marettimo cheese with sprigs of thyme, accompanied by the 'haute- couture' of champagne, followed by pure Wagyu beef rib-eye and a full-bodied Barbera D'Alba. Dessert is of course included as chocolate lovers indulge in Piedmont hazelnut cake smothered in dark chocolate fondant. Each gift box and hamper can also be individually tailored by selecting products from the Delicario range. Gift vouchers and personalised greeting cards offer a personal touch.
Each product on the website is clearly presented with inspirational suggestions on how best to enjoy and helpful background information on its origin; detailing the region, the family and the spirit in which it is grown. These insights build a strong connection for the customer, helping them to appreciate the amount of attention and effort dedicated to the production of each artisan creation. Delicario's own label represents some of the smaller producers such as Pastor del Valle, craftmakers of thyme and rosemary crusted goats cheese produced from the milk of their herd in the Malaga countryside and Oro di Pantelleria where the D'Ancona family cultivate and hand-harvest fruit and vegetables for their preservative free sauces and jams off the coast of Sicily on the island of Pantelleria.
Founder Marco Rosa and his team are eager to start fulfilling orders including Christmas hampers and gift boxes at Birch Barn in Kent. He remarks, "Having the experience
of working with well-known, luxury brands for over 25 years, we have seen a shift by consumers towards conscious shopping for high quality, sustainable and often organically grown goods. The secret of successful cultivation has been passed down through several generations of mostly family-run businesses. Every product has a story to tell!"
"Our mission is to bring the best European artisan flavours to the table of appreciative customers, particularly during a period when travel to new and unexplored places is complicated. This year, Christmas cheer comes in gift boxes and hampers that capture the very best of authentic ingredients to create a 'dining out experience' in your own home."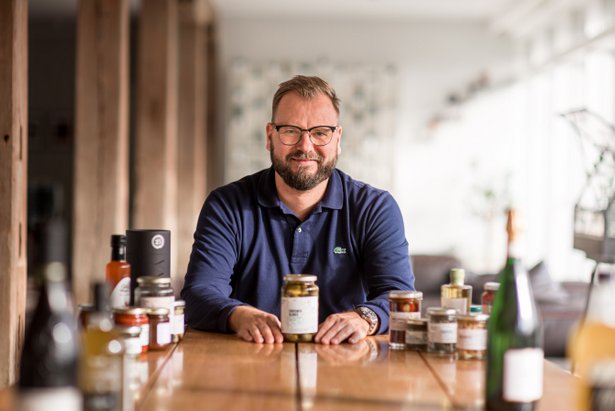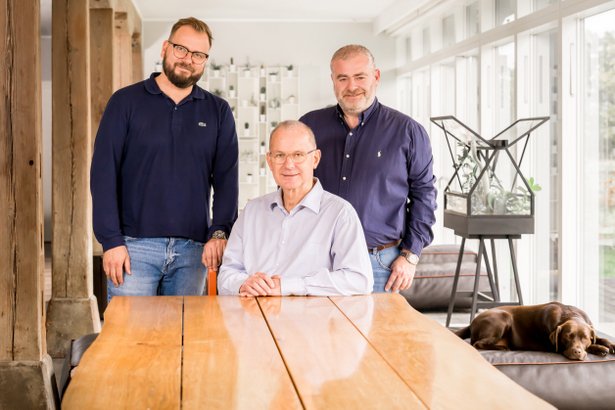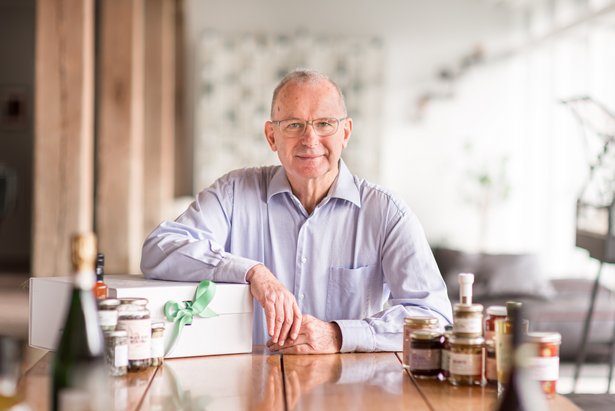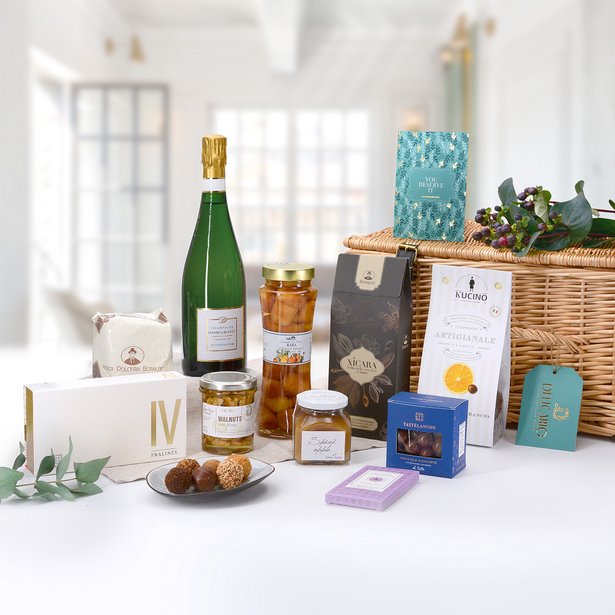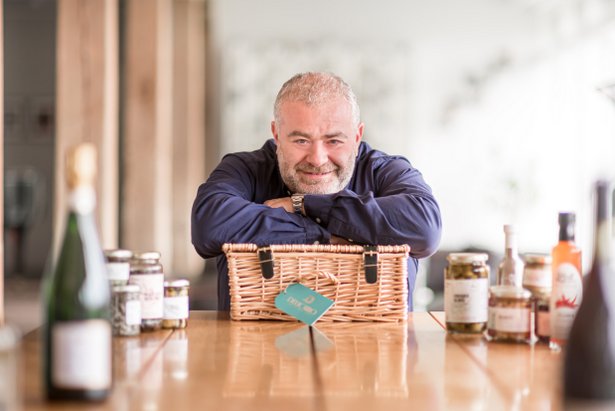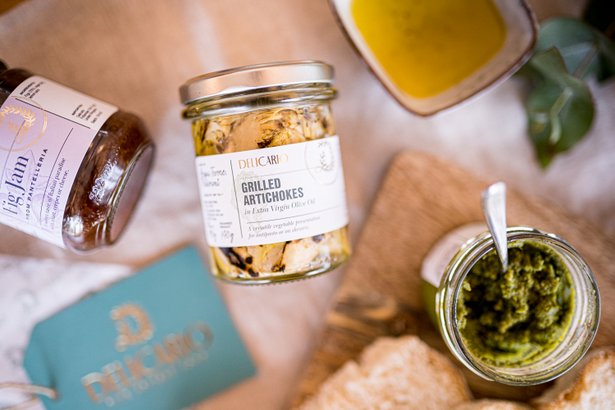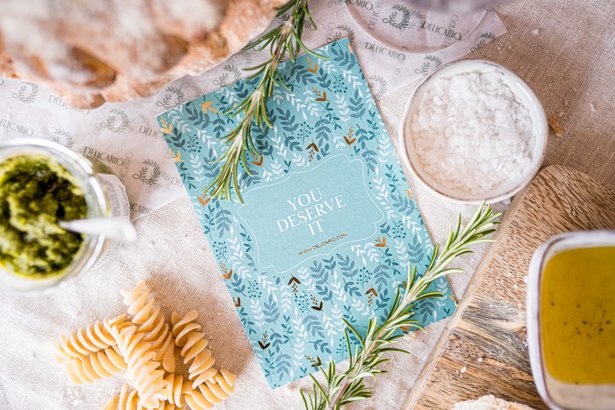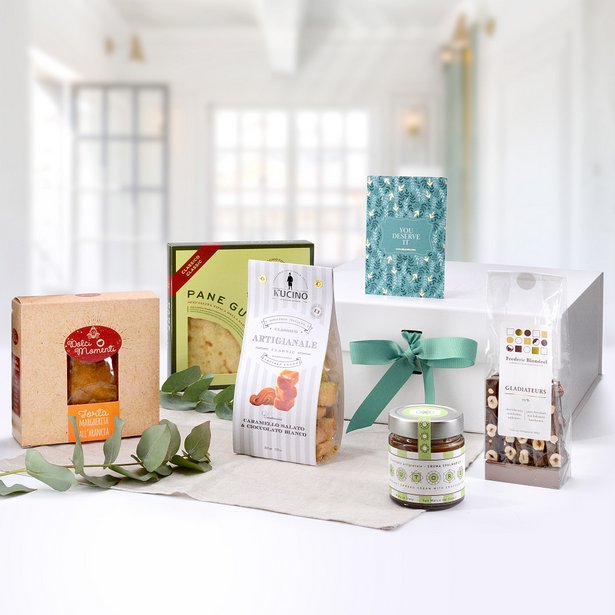 BrightenTheOccasion.com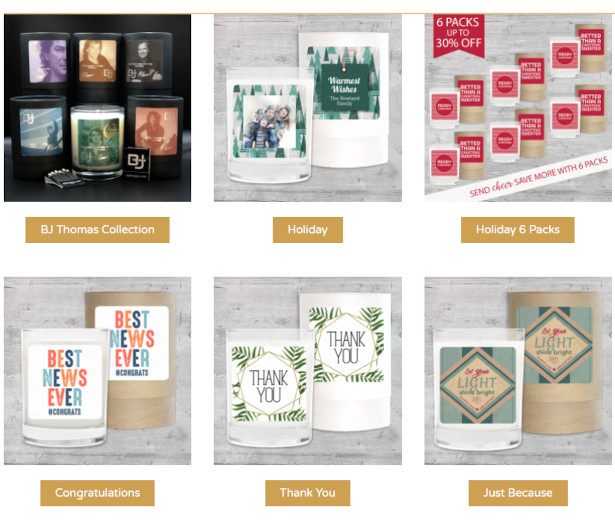 Personalized gift candles celebrate life, love, people and milestones. A passion for celebrating life's occasions is the foundation of Brighten The Occasion gift candles. Product options include personalized text and photo uploads making each item special. Other choices include fragrance, box color and a personal gift message. A variety of designs are available to celebrate all of life's occasion including holiday, birthday, congratulations, thank you, romance and more. Holiday Collection: www.brightentheoccasion.com/product-category/christmas/
A really interesting product that is great for any beer drinkers, history buffs or quirky homeware aficionados — The Lantern Tankard!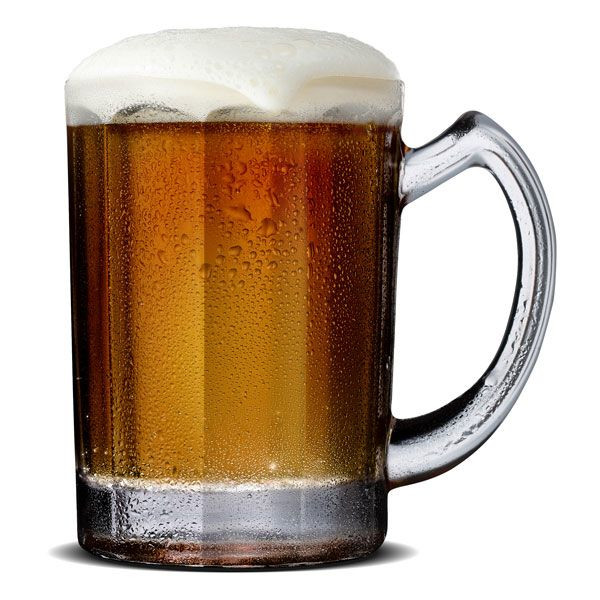 This iconic vessel was Britain's first handled beer glass, illuminating the nation's bars between the wars and through to the 1960's. It really has quite the history… take a read for yourselves here: www.thelanterntankard.com.
Stephensons are proud to have revived this classic glass and now for the first time, it's available as a single unit in a gift box. Perfect for Christmas!
The Tankard gift box is exclusively available from Stephensons here: www.stephensons.com/gift-box-of-the-lantern-10-sided-pint-glass-tankard-nucleated-ce-20oz-57cl-99997.html
Give the gift of a lifetime this Christmas with StoryTerrace
StoryTerrace connects your loved one with a professional ghost-writer to tell their life story in a full-length book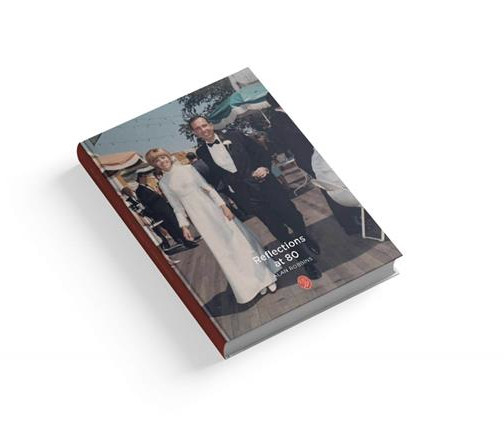 2020 will go down in the history books as a year like no other, as the impression left by the pandemic will be talked about for generations to come years to come. With months of nationwide lockdown and disruption to our daily lives forcing us to take stock of our lives more than ever before, millions of us have been left with more time on our hands and a renewed appreciation for our families, relationships and experiences shared.
Now, biography-writing service StoryTerrace is helping people to document their life stories and preserve their legacy for future generations, by connecting them with professional ghostwriters around the world. With a network of over 600 writers around the globe, StoryTerrace finds the writer best suited to tell your story, or that of your loved one, and will curate a full-length, beautifully crafted autobiography, biography or set of memoirs to help you and your loved ones relive your life's greatest experiences.
There are 3 options for StoryTerrace packages: Compact, Complete and Novella, with prices ranging from £1500 to £5250.
A Selection of Ready-Wrapped Christmas Gifts

The full Pinkster and Hedgepig ranges are available beautifully gift wrapped.
Pinkster Gin
Hand-steeped in fresh raspberries, the original Pinkster Gin makes for a deliciously dry gin, with a hint of fruit and an exceptionally smooth finish. Be sure to garnish with some fresh raspberries and a sprig of mint!
Available from: pinkstergin.com
Hedgepig Fruit Gin Liqueur
Fend off the frost this winter with Hedgepig's warming pudding gins. Perfect for cosy tipples by the fire or last minute Christmas gifts. Made using fruit grown in local orchards or foraged from the East Anglian hedgerows, the liqueurs accompany cheese and desserts especially well and are the perfect alternative to port or sweet wine at the end of an evening.
Available in four delicious flavours including Cambridge Gage, a member of the plum family, Glorious Gooseberry, Wild Bullace & Quince, and Zesty Elderflower.
Available from: fruityhedgepig.com
J&B Rare Whisky Gift Pack
Steeped in history, J&B Rare is a blended Scotch whisky combining forty-two malt and grain whiskies in one smooth yet subtle blend. The heart of J&B Rare is formed from the finest Speyside malts, blended together before being returned to cask for a further three years' maturation.
J&B Rare RRP: £22.50 for 70cl. ABV: 40%
Available from: Selected Waitrose
J&B Rare Limited-Edition Whisky Sour Cocktail Kit
The team at J&B Rare have created a limited-edition Seasonal Sours Collection cocktail kit, in collaboration with Cocktail Porter, just in time for Christmas! The kit is perfect for mixing bar quality cocktails at home with three deliciously smooth, unexpected twists on the classic whisky sour serve, delivered to your door.
The kit includes all the ingredients to shake up six whisky sour cocktails, including 2x Burnt Pineapple Sours, 2x Walnut & Cinnamon Sours and 2x Spiced Apple Sours. Each pairs beautifully with J&B Rare's elegant blend of 42 malt and grain whiskies.
Simply shake the ingredients with ice in a cocktail shaker and strain into a rocks glass, for an impressive tipple, perfect for the cold Winter months ahead.
RRP: £41.95. Available from CocktailPorter.co.uk
Cotswolds Miniature Gin Gift Set
The perfect gift for the gin-lover in your life. The Cotswolds Gin Miniature Gift Set comes with three 50ml bottles of Cotswolds Distillery's Signature Gins – Cotswolds Dry Gin, Cotswolds Ginger Gin and Cotswolds Old Tom Gin
RRP: £16.95
Available from: cotswoldsdistillery.com
Cotswolds Miniature Whisky Gift Set
The Cotswolds Miniature Whisky Gift Set is a great stocking filler for those wanting to try a range of Cotswolds Single Malt Whiskies. The Gift Set includes 50ml bottles of three of Cotswolds Distillery's signature whiskies including Cotswolds Single Malt Whisky, Cotswolds Founder's Choice Single Malt Whisky and Cotswolds Peated Cask Single Malt Whisky.
RRP: £22.95
Available from: cotswoldsdistillery.com
Cotswolds Hearts & Crafts Sauternes Cask Single Malt Whisky
This limited edition (there are only 1,680 bottles), is the distillery's first ever European Oak Cask expression. Hearts & Crafts Single Malt Whisky is from a selection of five premium French Oak casks seasoned with sweet Sauternes wine, which results in a honey-coloured malt with a vinous quality and notes of sweet raisin and oak wood spice. The stunning gift box has a William Morris pattern, reinforcing the creative beauty of the Arts & Crafts Movement. The perfect gift for a whisky collector.
RRP: £74.95 for 70cl ml. ABV: 55.2%
Available to purchase exclusively from www.cotswoldsdistillery.com
Cotswolds Dry Gin Gift Pack
Cotswolds Dry Gin is distilled with a blend of nine carefully – considered botanicals. The Head Distiller uses over ten times the average amount of botanicals used by most premium gins, and because the gin is non-chill filtered, the oils are retained in the gin which causes a pearlescent cloud to appear when ice or tonic is added, creating the unique, 'Cloudy G&T'.
RRP: £34.95 for 70cl. ABV: 46%
Available from: Amazon and Fortnum and Mason
Cotswolds Single Malt Whisky Gift Pack
Cotswolds Single Malt Whisky was launched in October 2017 and is the first whisky ever distilled in the Cotswolds. The distillery uses 100 % locally grown, floor-malted barley and matures the whisky in first-fill ex-Bourbon barrels and reconditioned red casks. The whisky is rich, fruity and sippable with notes of honey, Seville orange marmalade and dark red fruits. Each bottle lists the barley variety, harvest year and local Cotswolds farm on which it was grown.
RRP: £39.00 for 70cl. ABV: 46%
Available from: Waitrose, Sainsburys, The Whisky Exchange, Harrods, Laithwaites and cotswoldsdistillery.com
Rampur Double Cask Indian Single Malt Whisky
Rampur Double Cask Indian Single Malt is a hand crafted single malt whisky matured in hand-selected American Bourbon barrels and European Oak Sherry casks. Delicate balsamic vanilla notes from the American white oak compliment the full-bodied aroma whilst rich caramel, dried dark fruits and spiced tonality from the European oak add to the depth of flavour.
Rampur Double Cask Indian Single Malt is presented in a luxurious gift carton with an elegant silk pouch making it the ultimate gift to transport your loved ones to India this Christmas.
Rampur Double Cask Indian Single Malt Whisky RRP: £60 for 70cl. ABV: 45%
Available exclusively from thewhiskyexchange.com
CUT TO THE MINIS
CUT RUM has launched a gift set containing 2 x 5cls of CUT SPICED RUM and 1 x 5cl CUT SMOKED RUM.
CUT SPICED RUM is a premium Caribbean Rum infused with real spices including nutmeg, ginger, cinnamon, lemon and vanilla.
CUT SMOKED RUM – The UK's first naturally smoked rum. CUT SMOKED RUM is a 3 year old Jamaican rum infused with Arabica coffee beans, smoked with burnt wood chips and left to rest in oak barrels. This rum is one of a kind.
CUT TO THE MINIS RRP: £12
Available from: Amazon and Proof Drinks
Compass Box Peat Monster Arcana
Created to celebrate Compass Box Whisky's 20th Anniversary, Peat Monster Arcana explores the effect of maturing peated whisky in toasted French oak casks.
Tasting Profile: Chocolate and Cinnamon, Fruity and Dry
RRP £74.95 ABV 46%
Available from The Whisky Exchange
Compass Box Hedonism
The first whisky created by Compass Box in 2000. It's something special for both the collector and the new whisky enthusiast.
Tasting Profile: Vanilla cream, Toffee and Coconut
RRP £57.45 ABV 43%
Available from Master of Malt
Compass Box Malt Whisky Collection
This luxury Compass Box Gift Pack contains miniatures of The Peat Monster, The Spice Tree, and The Story of the Spaniard. Perfect as either an introduction to Compass Box or for those who already share an interest in exploring possibilities – the flavours, the styles and the many ways to experience the pleasures of Scotch Whisky.
RRP: £20
Available from: compassboxwhisky.com
STARLINO Gift Wrapped.jpg
Hotel STARLINO is a range of vermouth and aperitivos from Torino Distillati in Italy including STARLINO Rosso Vermouth, STARLINO Rosé and Arancione. STARLINO Rosso is best enjoyed in a Negroni or Manhattan and STARLINO Rosé and STARLINO Arancione are best enjoyed in a spritz. Hotel STARLINO has launched some beautiful gift sets, perfect for cocktail lovers.
Hotel STARLINO Miniature Gift Set including 3x10cl of the whole range
Hotel STARLINO Gift Pack RRP: From £12 ABV: 17%
Available from: Amazon
Hotel STARLINO Arancione and Rosé Spritz Glass Gift Set
Hotel STARLINO Gift Pack RRP: £27.00 ABV: 17%
Available from: Amazon
FIXD, Car Diagnostic Plug-In Device – $59.99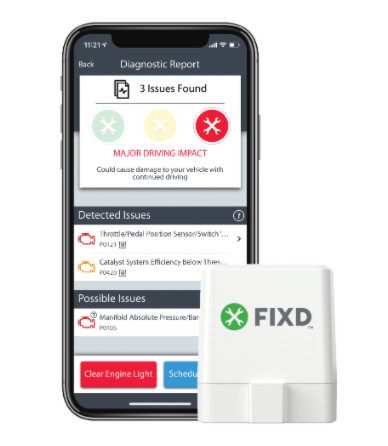 Tiny sensor diagnoses more than 7,000 potential car problems
Shares regular maintenance reminders and predicts likely repairs in the future
Available at fixdapp.com, Amazon.com and select stores including Walmart and Best Buy
UK CHRISTMAS TREE COMPANY PLEDGES TO HELP SAVE BORNEO'S RAINFOREST
THE UK's leading supplier of artificial Christmas trees – Christmas Tree World, has pledged to help restore the Borneo rainforest and protect the home of its wildlife.

The Wigan-based business is pledging 'a tree for every order' in a charity partnership with the Borneo Nature Foundation (BNF) which is a non-profit organisation working to protect the rainforest and its wildlife. The charity partnership has seen £23,354 raised so far this year, with the company contributing more than £40,000 in total since the beginning of the partnership.
This is the second year the business has supported the cause, which saw £17,322 raised in 2019 – resulting in more than 17,000 seedlings thanks to the leading e-tailer's donation strategy which comes at no extra cost to their customers.
This donation has helped to protect of some of the most important and damaged areas of tropical rainforest in the world, safeguarding its wildlife, environment and indigenous culture, whilst contributing towards the fight against climate change.
Christmas Tree World has helped the BNF get one step closer to their new campaign target, which sees them aiming to plant 1 million trees by 2025 and restore the damaged rainforest.
Stephen Evans, Managing Director of Christmas Tree World comments: "It's more important than ever to run your business in an eco-friendly way and do what you can to protect the environment. The Borneo Nature Foundation was a natural choice when searching for a charity partner. By working with the BNF to plant trees in Borneo, we contribute to reducing the world's Co2 levels and are helping to restore the rainforest for its habitants. In turn, weather events such as flooding, gale-force winds and moorland fires could be prevented from worsening making this a valuable step in the right direction.
"Around half of Borneo's natural forests have been lost in the past few decades, so it's important that we continue to make a stand against deforestation and do what we can as a business to help save the rainforest, especially as it is such a valuable habitat for the world's few remaining wild orangutans.
Susan M. Cheyne, co-director at the Borneo Nature Foundation added: "Since 2019, we've been collaborating with Christmas Tree World in order to raise money to support the reforestation, replanting and regeneration of the tropical pea swamp rainforests of Borneo. We're hugely grateful for the money donated by Christmas Tree World over the years, where it has been used to support our urgent ongoing refrorestation efforts. These kind of contributions are crucial for helping us reach our 1 million trees target by 2025, and we're looking forward to continuing the partnership in future years."
The Borneo Nature Foundation is a not-for-profit conservation and research organisation, who works to protect some of the most important areas of tropical rainforest and to safeguard the wildlife, environment and indigenous culture on Borneo.
Christmas Tree World is one of the UK's leading premium artificial Christmas tree e-tailers, supplying trees from 18inches to 40ft, providing unique and realistic decorations to provide a truly magical Christmas for all the family.
For more information, please visit www.christmastreeworld.co.uk/borneo
For more information on how you can donate and help save the rainforest, please visit www.justgiving.com/campaign/1milliontrees
The Purest Tasting Water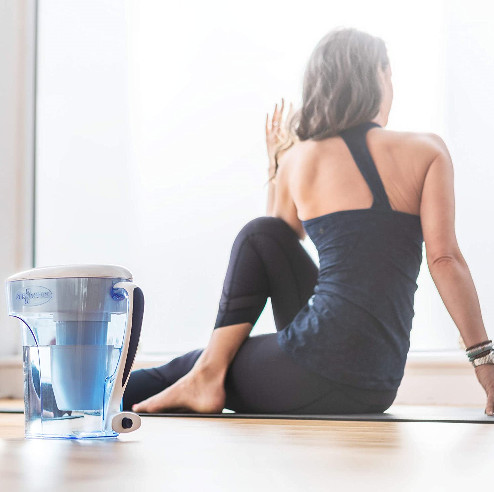 Zerowater reduces 99.6% of all total dissolved solids in your drinking water. It delivers the purest tasting water in minutes. Zerowater removes much more from tap water than other leading filter brands in the UK. Zerowater removes 97% of lead, 96% of mercury, 95% of chlorine and even 97% of asbestos which is often displaced from old and ageing water pipes.
In-fact Zerowater is so powerful that on average it removes 95% of all metals compared to 68% from Brita. Zerowater even removes 68% of all inorganics, whilst 33% is removed from Brita. The full list can be found here.
Zerowater gets better results due to a 5-stage filter, most filters only have 2-stage. Zerowater patented technology ensures that you can save money on buying bottled water and ensure your tap water is pure. The 12-Cup Zerowater comes with a free TDS Reader (Total Dissolved Solids). Some areas of the UK have reading more than 300. When water is filtered through the Zerowater filter it will score 0, Meaning you can enjoy great tasting pure water at home.
The Zerowater 12-Cup Filter costs £39.99 from Zerowater.co.uk

Stephen Fry backs The Wildlife Trusts' appeal on Giving Tuesday
30 by 30 is an "audacious and courageous" ambition

Stephen Fry has released a short film lending his support for The Wildlife Trusts' 30 by 30, a public appeal to raise £30 million to start putting nature into recovery across at least 30% of land and sea by 2030.
The film is released on Giving Tuesday and asks people to "repay" nature for all the support its given people in tough times.
In the film for The Wildlife Trusts, Stephen Fry says:
"In my lifetime we've seen a catastrophic decline in our wildlife. Species are in danger of disappearing altogether and we've taken nature for granted for too long. Something big needs to happen to change this. I relish bold action and The Wildlife Trusts' 30 by 30 ambition is the most audacious and courageous I've seen in a very long time.
"Simply put, by allowing nature to recover by protecting 30% of land and sea we'll see the natural world transform. It's our best hope of turning the tide to make sure we have a thriving natural world to pass on to the next generation. Nature has been there for us all when we've needed it the most. Now is the time to repay it ourselves."
Funds raised by The Wildlife Trusts' new 30 by 30 appeal will go towards nature recovery projects that will put new land aside for nature as well as repair and link-up existing, fragmented, wild areas to enable wildlife to move around. The aim is to bring nature everywhere Including to the places where people live.
The Wildlife Trusts are a movement of 46 charities with vast experience of restoring nature in every part of the UK. They care for more nature reserves than there are McDonald's restaurants – 1,000 more – and their 30 by 30 ambition will help to establish a nature recovery network of interlinked wild land across the country.
People can donate to 30 by 30 at wildlifetrusts.org
Other well-known supporters to have backed The Wildlife Trusts' vision include Liz Bonnin, Richard Walker and Alison Steadman.
Cross-stitch kits
www.modstitch.com.au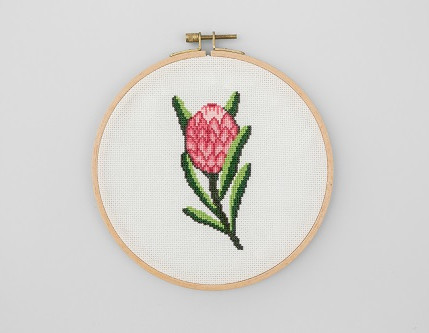 The target market is busy women who need to slow down and are difficult to buy for. Give the gift of creativity and downtime with everything you need from the first stitch to finished.
Gift for less than $50, beginner-friendly, plastic-free packaging. All designs can be found at www.modstitch.com.au
A BOOZY WINTER WARMER HAMPER IS LAUNCHING THIS CHRISTMAS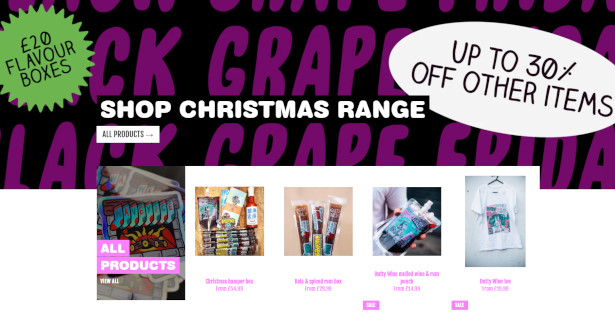 The UK's original creators of alcoholic ice pops Wavey Ice have returned from a successful summer ready for lockdown 2.0 with a flamin' hot hamper guaranteed to warm up your winter, boasting a range of exciting festive gifts at a friendly price. Launching this week, the Wavey Ice Christmas Hamper is any adult's dream gift.
Whilst lockdown continues, there is still ample opportunity for UK households to discover small brands that have kept open and are working hard to deliver winter treats and festive products across the Christmas period. Wavey Ice is encouraging shoppers to support small and independent businesses this Christmas including the artisan supplier it has partnered with for its limited-edition hamper, the Kold Sauce.
With its iconic boozy ice pops, Wavey Ice is bringing new and spicy winter flavours to its range this Christmas including limited edition Kola & Spiced Rum pops and 'Dutty Wine' Mulled Wine & White Rum pouches, both designed by Norte One – Wavey Ice's in-house designer.
From the nation's favourite festive drink to a classic spiced beverage, Wavey Ice is bringing a variety of boozy treats in one package, sprinkled with extra accessories to turn up the heat including a warm, comfy pair of socks and a fermented hot sauce made from the freshest, hand-picked hot peppers by Kold Sauce.
The Wavey Ice Christmas Hamper will be available nationwide via delivery here from Thursday 12th November – there will be limited stock over the Christmas period so get your hands on it now. Each hamper is £54.99 including delivery and comes filled with the following items:
10 limited edition Kola & Spiced Rum ice pops.
One 'Dutty Wine' Mulled Wine and White Rum pouch
One bottle of 'Kold Sauce' hot sauce
One pair of Wavey Ice socks
Set of fun Christmas stickers to add to your festive decorations
Visit www.waveyice.co.uk for more information.
This year, due to the ongoing pandemic, many councils have had to cancel their annual events.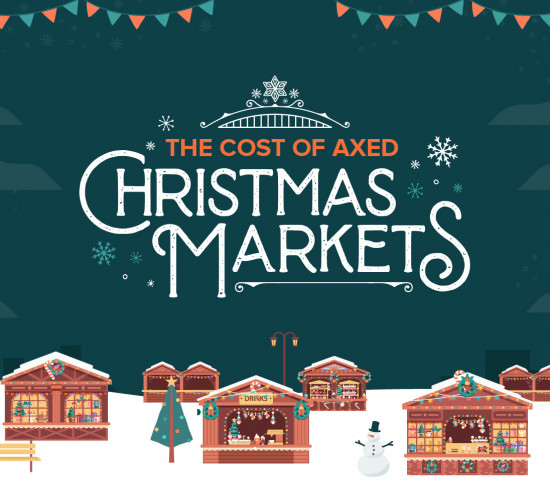 The question is, how much will it cost each region in lost revenue? Where The Trade Buys have analysed fifteen of the most popular Christmas markets across the UK. By combining visitor numbers with the average spend per per person they were able to work out how much each city will lose. And It has been calculated that the UK will lose OVER £1.1bn from some of the most popular markets, with Manchester being the hardest hit city in the UK.
This is how much each city is set to lose:
Manchester – £306,000,000
Birmingham – £187,000,000
London – £119,000,000
Nottingham – £98,600,000
Newcastle – 91,800,000
Edinburgh – £88,400,000
Sheffield – £47,260,000
Belfast – £44,200,000
Glasgow – £34,000,000
Bournemouth – £34,000,000
Exeter – £20,400,000
Bath – £13,600,000
York – £11,900,000
Winchester – £11,900,000
Lincoln – £8,500,000
Which is a total of £1,116,560,000
As you can see some of these numbers are staggering!
I have attached the data to this email for you and a visual is available on the Where The Trade Buys site that you can use.
If you would like to use the data or the visual could you please credit Where The Trade Buys with a link back to their site as they sourced the data?
(www.wherethetradebuys.co.uk/blog/the-cost-of-axed-christmas-markets)
Reach the Summit.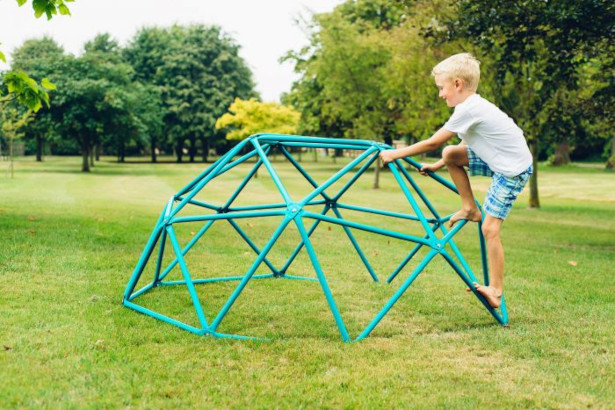 The Plum Deimos Metal Dome is a vibrant climbing that looks great in any garden. Designed with children in mind it allows them to user their balance and reach the top. The geometric frame is ideal for developing motor skills and encouraging active play. The Plum Climbing Dome helps children problem solve and allows their imagination embrace adventures with friends and siblings to reach the summit.
The Plum Deimos Metal Dome is made from powder coated steel with a textured finish, Plum® metal play equipment is weather protected and built to last. Each item comes with ground anchors for stability ensuring safety. The dome is L170 x W180 x H88cm. Meaning parents can relax as their young ones climb up, down and all around the dome.
The Plum Play Deimos Dome costs £119.99 from PlumPlay.co.uk
In House Tasting
Virtual Tastings
inhousetasting.com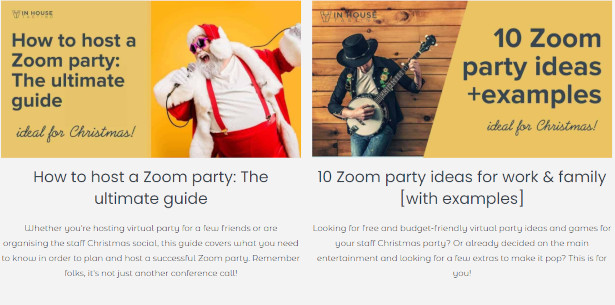 Virtual tasting gift sets, they combine a physical gift with a professionally filmed 4K video. They are not only unique, but they transform a gift into a memorable experience.
For groups having a virtual party:
Rum tasting experience: www.inhousetasting.com/product/plantation-rum-tasting/
(actually, all of them work for group events – we even have a free 'how to create a Zoom party' guide: https://inhousetasting.com/how-to-zoom-party/)
For her or the gin lover in your life:
Gin tasting experience: www.inhousetasting.com/product/copper-in-the-clouds/
(or if you have a gin section, then the ultimate gift: https://inhousetasting.com/product/gin-gift-christmas/)
For the wine connoisseur:
Rioja tasting experience: www.inhousetasting.com/product/rioja-wine-tasting-with-bodegas-beronia/
For the beer enthusiast:
Craft beer tasting experience: www.inhousetasting.com/product/craft-beer-tasting-with-wylde-sky-brewery/
For the sophisticated lady:
Sherry tasting and snack pairing experience: www.inhousetasting.com/product/sherry-tasting-pairing/
For the sophisticated man:
Cognac & Armagnac tasting with chocolate: www.inhousetasting.com/product/cognac-armagnac-tasting-with-chocolate/
In House Tasting
On-demand, virtual tastings
inhousetasting.com

Flahavan's Oats: The Naturally Good Choice
Whether you're working from home or back to the commute, fuel your day the naturally good way with Flahavan's – the UK's leading organic oat brand. Made from 100% wholegrain rolled oats, and no added nasties, Flahavan's makes enjoying wholesome oaty goodness easy – whether that's in a breakfast bowl, a delicious bake or as part of a healthy, balanced dinner.
For over 230 years, the Flahavan's family have been milling locally grown oats in Kilmacthomas, Ireland. Throughout this time, seven generations have perfected the process, resulting in the deliciously creamy oats that are the naturally good choice for breakfast and beyond.
Naturally low in salt and saturated fat too, these wholegrain oats are packed with fibre and protein to provide a slow-release energy that will keep Flahavan's fans powered up throughout the day.
Image of James 'Buddy' Flahavan and his Grandson Johnny (1987)
From portion-sized sachets for those on the move, to bigger bags that will feed the whole family, the full Flahavan's range has something for everyone.
With a natural creaminess and smooth texture, Flahavan's award-winning Organic Porridge Oats are proof that you really can buy great taste, while Flahavan's Jumbo Organic Oats are a delicious way to add a bit of bite to any breakfast.
Working from home? Take time to indulge in a leisurely breakfast and let them bubble away on the hob with milk or water (don't worry, even cooked with water Flahavan's oats are just as creamy!)
And Flahavan oats don't just make the perfect porridge… Add them to your weekend cheese & oat hash browns for a brunch full of flavour or whiz them in a seedy shake, best served cold. Fancy yourself a star baker? Flahavan's Organic Jumbo Oats make a mouth-watering raspberry oat bars or can be baked with dried fruit for a breakfast muffin worth getting out of bed for.
For those on-the-go, or just looking to enjoy a lie-in, the Flahavan's range of Porridge Oat Sachets contain no added sugar meaning they're the naturally good choice for a delicious, quick-fix breakfast. Go big on fibre with Flahavan's 3-Seed & Oat Bran, brighten busy mornings with Flahavan's Apricot, Raisin and Sunflower Seed or keep it classic with Flahavan's Original Sachets.
Looking for something a little different? Try Flahavan's Irish Multi Seed Porridge Oats, which include a blend of sunflower and hemp seeds, and enjoy a creamy, crunchy and omega-3 rich boost to the day.
For recipe inspiration, product information and more, visit www.flahavans.co.uk or head to the Flahavan's Instagram channel (@FlahavansUK).
The Flahavan's range includes:
Flahavan's Organic Porridge Oats (1Kg) – Available from Tesco, Waitrose and Ocado. RRP £2.30
Flahavan's Organic Jumbo Oats (1Kg) – Available from Waitrose, and Sainsbury's. RRP £2.30
Irish Multi Seed Porridge Oats (600g) – Available from Waitrose. RRP £1.99
Irish Original Porridge Oats (500g) – Available from Tesco, Waitrose and Ocado. RRP £1.20
Irish Original Porridge Oats (1.5Kg) – Available from Asda. RRP £2.20
Irish Quick Oats Drum (500g) – Available from Sainsbury's and Waitrose. RRP £1.75
Irish Porridge Oats Original Sachets (10 x 35g) – Available from Waitrose. RRP £2.59
Irish Porridge Oats 3 Seed & Oat Bran Sachets (10x40g) and Apricot, Raisin, and Sunflower Seed Sachets (10x40g) – Available from Waitrose. RRP £2.59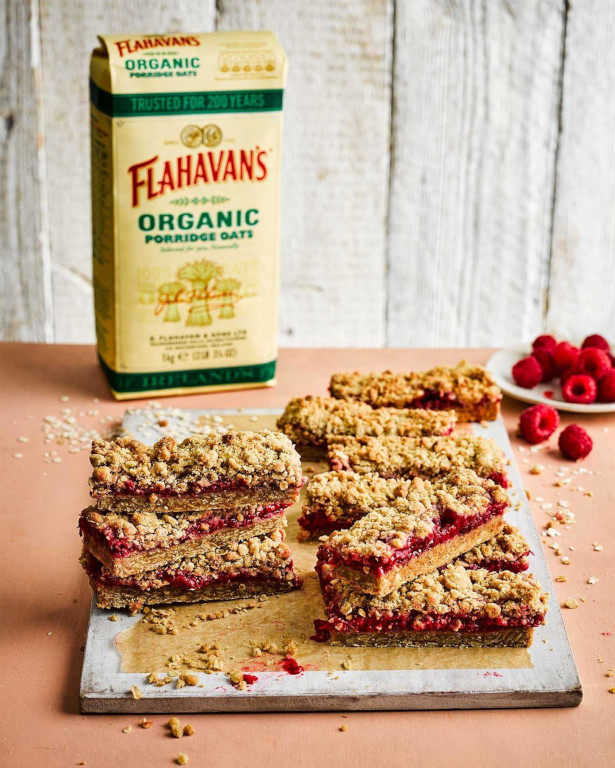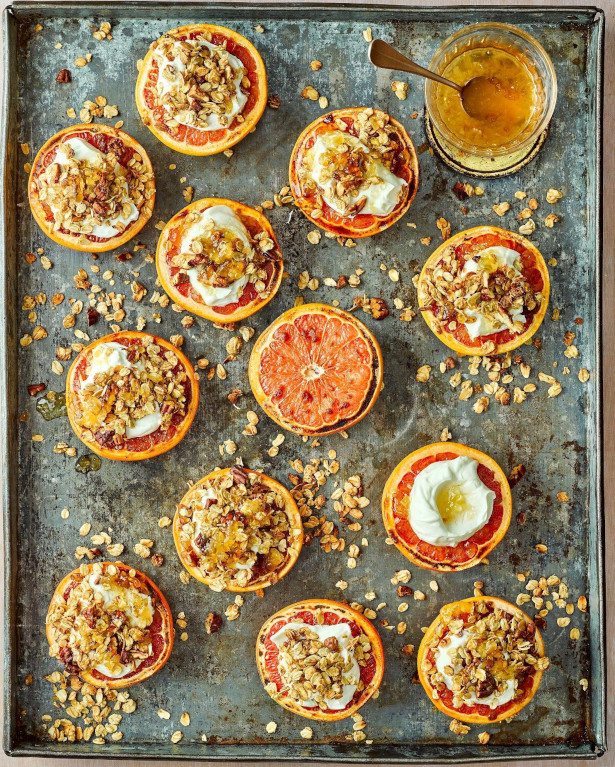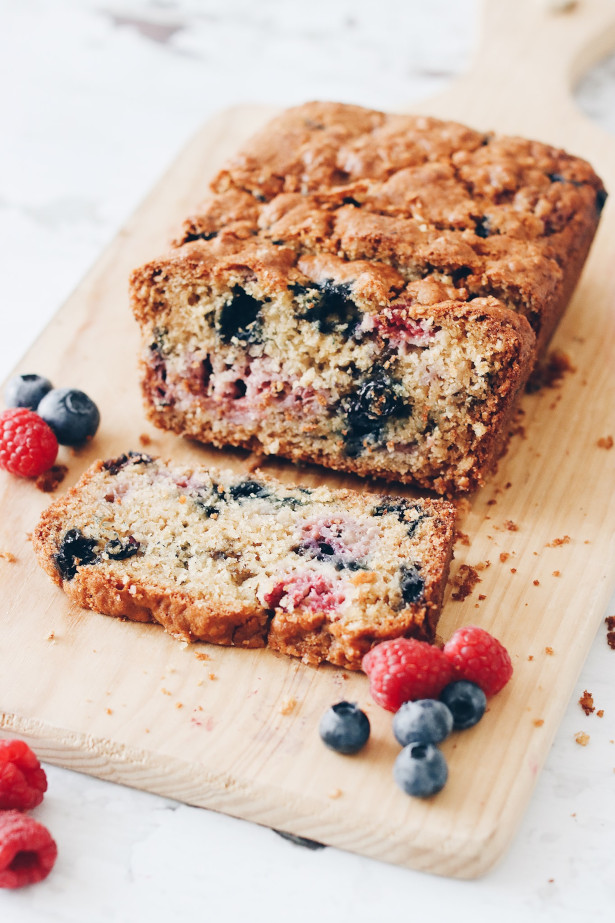 Mum's Innovative Advent App Will Bring Christmas Magic Into Our Homes
Working mum Jill Hudson's brand-new advent app, Santa Academy, offers guilt-free screen-time for children and adds some much-needed magic to Christmas 2020; available to pre-order now.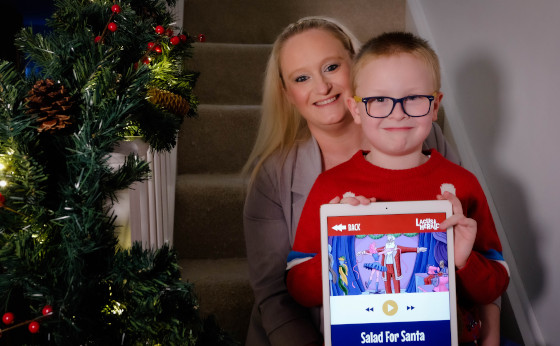 Jill Hudson, a UK-based working mum, has brought forward the release of her innovative advent app to help children feel the Christmas magic in 2020. As many families won't be able to visit Santa as usual due to the pandemic, children can now join Santa Academy, the world's first School of Christmas, from the safety of their homes. Depending on the child's choices, they'll become a pupil of Elf Ed, Reindeer Recruit, or Fairy Fellow, just in time for Christmas.
Jill and her team pushed all the boundaries to ensure the app could be in children's hands by December 2020, working around the clock to develop the project and make Christmas 2020 special.
The Santa Academy brand has quickly gained traction around the globe since its market launch in early September and the app is eagerly anticipated by parents and grandparents across the UK and USA.
The app is a unique blend of advent calendar and audiobook:
– It's filled with stories, audio, activities, and even recipes. Children read, listen, watch and exercise their imaginations, rather than passively observing videos or mindlessly playing games, making it a guilt-free screen-time option that parents will enjoy too.
– Children will unlock new content daily from December 1st until Christmas Day in the form of an interactive advent calendar.
– Professional voice actors give voice to over 70 characters and 100+ short stories in the app; Lacus Island, the world of Christmas that Jill has created, is truly brought to life.
– Children learn all of the preparation and technology needed for Santa's big Christmas journey, every step of the way, from Santa receiving children's letters, to their gift being loaded onto the sleigh. They'll even learn who magically slows time so Santa can get around the world in one night.
– There is a news outlet, The Lacus Herald, which reports several stories every day from December 1st so children can keep up with the host of elves, reindeers and fairies who ensure Christmas runs smoothly.
– There is whole world to read about and explore in-app, with 50+ buildings, 19 magical shops, TV and Radio stations, festive emergency services, and magical transport systems like the Blue Buscopter (a flying school bus!)
Jill says: "After missing out on so much already this year, I didn't want my son – or any children – to miss out on the magic of Christmas. Santa Academy will keep the magic alive for families around the UK and America, from the safety of our own homes."
The Santa Academy app is £6.99 and available to pre-order on the App Store and Google Play from November 1st in the UK and USA. School starts on December 1st, when the app's content will update daily until Christmas Day. Jill hopes to bring a range of innovative apps to the children's market in the coming years to encourage children to read and exercise their imaginations throughout 2021 and beyond.
www.thesantaacademy.com/
elfstation@thesantaacademy.com
Pre-order from the App Store: www.apps.apple.com/us/app/santa-academy/id1523418726
Pre-order from Google Play: www.play.google.com/store/apps/details?id=com.santaacademy
OFFER: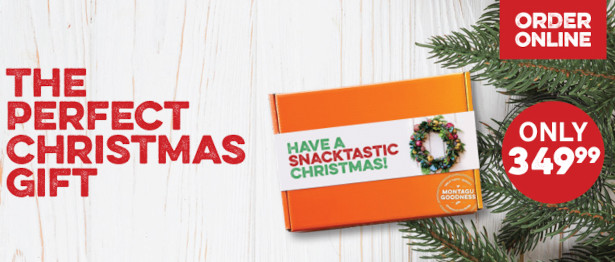 Treat your team, clients and customers with a year-end gift they will be nuts about. Montagu Snack's snacktastic Christmas gift box is packed with only the good stuff. For just R349.99, you can spoil almost anyone on your festive gift list. We also have a great braai snack box packed with snacks for only R499.99.
Gifting has never been this easy! Order your gifts here www.bit.ly/33ynuoj or contact us at info@montagusnacks.co.za for fantastic deals on bulk orders of 10 or more.
Tipsy Tea is a range of Tea-Infused Liqueurs (20% ABV). They have three delicious flavours; Spiced Chai, Pink Peppercorn & Root Ginger. And just like traditional tea, each flavour can very easily be served hot or iced.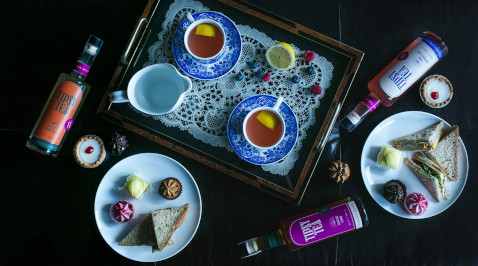 Tipsy Afternoon Tea Gift Set:
Add a tantalising tipple to the traditional afternoon tea. Our Tipsy Afternoon Tea set contains a 35cl bottle of Tipsy Tea, a teacup, measure, snack suggestions & access to our 'Afternoon Delight' playlist.
(www.tipsytea.co.uk/collections/shop/products/tipsy-afternoon-tea-set)
Aperi-Tea-Vo Gift Set: Our twist on the classic Italian tradition. The Aperi-Tea-Vo set contains a 35cl bottle of Tipsy Tea, cocktail glass, measure, snack suggestions & access to our 'Sunset Sessions' playlist.
(www.tipsytea.co.uk/collections/shop/products/aperi-tea-vo-set)
Writing For Kids
writingforkids.shop
Unique new children's picture books series recently launched that celebrates special moments and developmental milestones for children ages 0-5.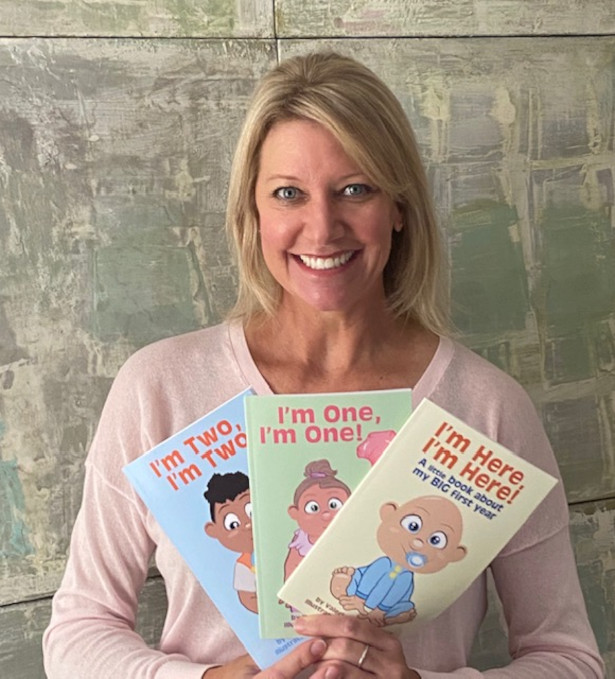 Book reviews have been overwhelmingly positive for how each of the titles really meets the moment and enables family members to easily document and celebrate some of the major milestones in their little one's development…
The first three titles are now available — they make the perfect gift for kids of all ages, expecting mothers, new moms, friends/aunts/uncles of little ones, birthdays and certainly the holidays! Many grandparents have been purchasing them to read to their grandchildren living far away as a way to connect with them over Zoom or FB Live. The 3 books (I'm Here, I'm Here!; I'm One, I'm One!; I'm Two, I'm Two!) are available on Amazon and Barnes & Noble, as well as in a few independent bookstores, and on www.writingforkids.shop.
K Babe, an inclusive clothing brand which advocates for disabled people by producing apparel and accessories which empower, challenge stereotypes and which are unashamedly feminine.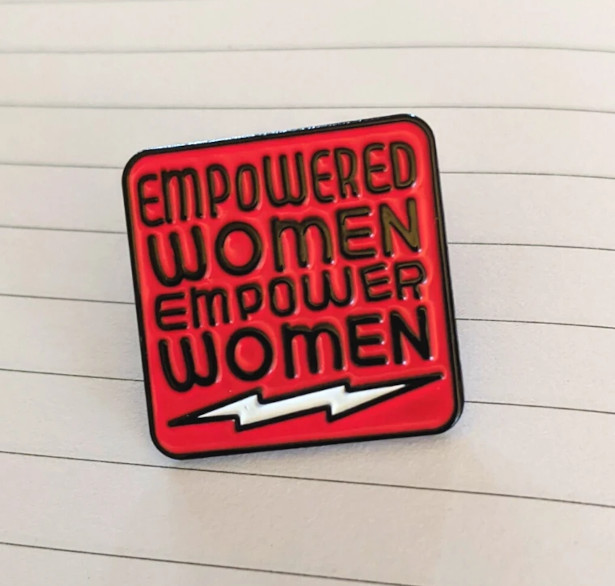 K Babe has produced the below range of pin badges which are perfect stocking fillers for feminists everywhere. All are available for under £5, direct from K Babe.
Empowered women
'I dissent', RBG
Au Naturel
Additionally, this seated pin up girl pocket mirror, at £2.99, is ideal for anyone who champions people of all abilities or who might feel under-represented due to a disability.
For exanmple >> www.kbabe.co.uk/products/empowered-women-pin-badge
Nature's Bounty Beautiful Skin Gummies (www.naturesbounty.co.uk/our-products/multivitamins/beautiful-skin-60-gummies/)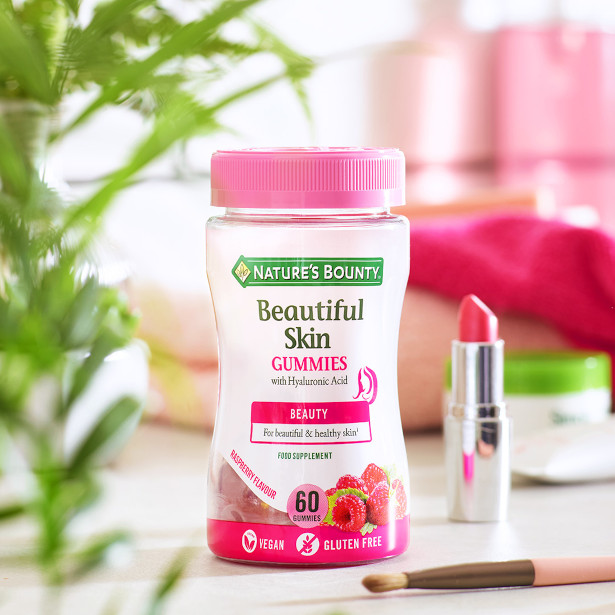 They are tasty and the product looks gorgeous. Filled with all the ingredients that are vital for keeping your skin healthy including hyaluronic acid, biotin, vit E, C, and zinc. It's also suitable for vegans! They really are much more than a vitamin product and will make a great gift.
Erotica literature subscription by Victoria Howard – it's the perfect gift for any partner looking to spice things up in the bedroom, or for a friend who is looking to expand their sexual life.

An example could be, "Gentlemen start your engines and get your lady something you'll both benefit from all year ;)"
You can send the subscription service as a gift with just the recipient's email address and it's just £1.49 per episode per week.
www.victoriahoward.com
Kombucha brand, Booch & Brew.


Over the past few years, there has been a dramatic increase in the amount of people who are opting for non-alcoholic beverages, especially at Christmas time, as a way to stay healthy over the festive period. In addition, Kombucha carries some amazing health benefits, and is highly versatile.
The brand have an amazing selection of vegan Kombucha flavours, such as:
Yuzu Lemonade
Ginger and Lemon
Mango
Strawberry and Mint
www.boochandbrew.com
Zip World, the company behind the fastest zip line in the world, have just launched vouchers for their new adventure site which is coming to South Wales in Spring 2021.
The vouchers are the perfect letterbox gift to give this Christmas. Promising an adventure packed, thrilling day, this one-of-a-kind opportunity is a great option for those looking to create new memories and experiences in 2021.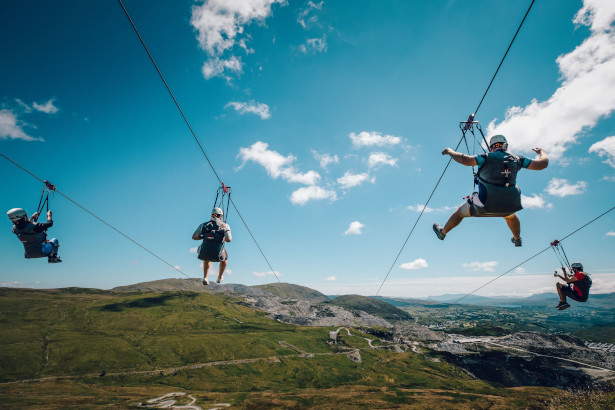 Zip World, the adventure company behind the fastest zip-line in the world, has announced they will launch a new site in South Wales in 2021. Zip World Tower will launch with two new experiences including a four-person seated zip line which will be the fastest of its kind in the world and see riders fly over the spectacular location. The new adventure site will also boast a European-first with an alpine roller coaster that allows people to soar around the site in industrial-style sleds. Vouchers are now on sale for both Zip World Tower experiences and allow for priority access when the site launches in Spring 2021, making it the perfect letterbox gift this Christmas. Set in the iconic Rhigos mountain range with views that look out to the beautiful Welsh landscape, the Tower Colliery site is steeped in history having become a symbol of the miners' resistance in the 1990s. Its closure in 2008 meant it was the oldest continuously working deep coal mine in the UK.
Price: Tickets from £25
www.zipworld.co.uk/vouchers/buy
GLOUCESTER RUGBY RECRUITS A SQUAD OF THOUSANDS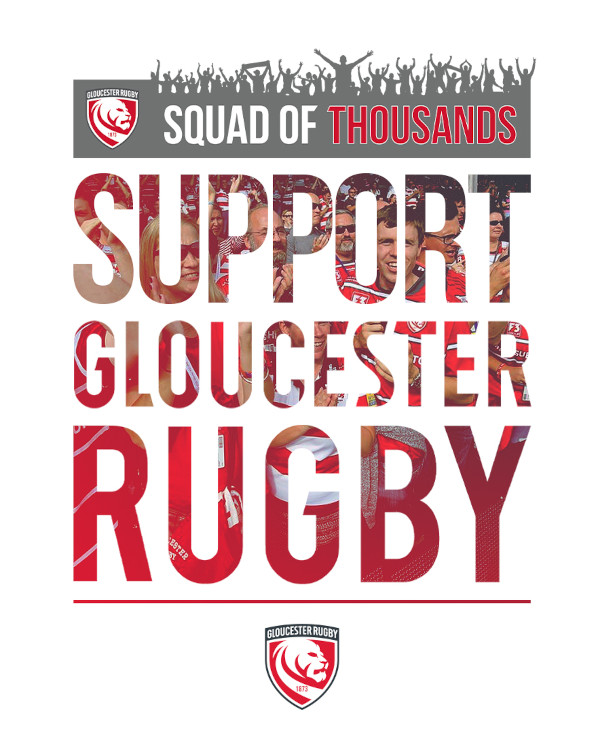 Gloucester Rugby Club is calling on the people and businesses of Gloucestershire to come together to support each other during this challenging period.
By launching a 'Squad of Thousands', the Club hopes to unite fans and local businesses and provide opportunities for them to engage with the Cherry and Whites while we all operate under restrictions. Our Squad will have the chance to access exclusive content and money-can't-buy opportunities, giving them behind-the-scenes access to the team and Club they love.
The impact of Coronavirus and the restrictions on fans attending games has meant the loss of millions of pounds of income for the Club, and more beyond the gates of Kingsholm, with businesses from pubs to restaurants and taxi firms, as well as Club partners all suffering financially from a lack of fans on match days.
Moreover, the impact has been felt by professional players down to the grassroots game, with research showing that restrictions on sport has impacted the mental health of both players and fans.
While the package of financial support and news of a limited return of fans to the stands announced by the government last week, is welcome news and a much-needed lifeline, Gloucester Rugby say there is still much work to be done.
Lance Bradley, CEO of Gloucester Rugby:
"Gloucester Rugby Club has been an integral part of the Gloucestershire community since 1873. Today we employ almost 300 people from the local community and have worked with over 200 schools, local clubs and community groups through our Foundation. We're passionate about the game and our community roots, so having no fans at games for the last nine months has not only been financially challenging for the Club and the wider Gloucester business community, but also difficult for our fans, who live and breathe the Cherry and Whites.
"We're incredibly excited that we'll have some fans back from December, but also mindful that many won't be able to see games live. With that in mind we're launching our Squad of Thousands – a chance for our fans and local businesses to come together and maintain their connection to the team and our community."
Former Gloucester Rugby great, Mike Tindall, has added his support to the campaign saying:
"We want to galvanise supporters to get behind the Cherry and Whites and do their part to protect the legacy. Gloucester Rugby is more than just a rugby team, it's the cornerstone of the local and wider rugby community".
Stephen Freeman, Managing Director, Freemans, the largest events company in the UK, who also manages the match day food and beverage at Kingsholm, said:
"COVID-19 has had a hugely detrimental effect on the game of rugby and the businesses that surround it. As a partner to Gloucester Rugby Club for over 25 years, we know how important they are, not just to our own business, but to the wider Gloucestershire community. We've joined the Squad of Thousands and would encourage everyone with a love of the game to sign up too."
To sign up to the Squad of Thousands, have the chance to win exclusive prizes and explore other ways to get involved with the Club visit www.gloucesterrugby.co.uk/news/join-our-squad-of-thousands.
Ocean Bottle – a treat for yourself and the environment
The perfect gift to make your nearest and dearest feel great while also doing a lot of good.
The Ocean Bottle is the award-winning reusable bottle that stops 1000 plastic bottles in weight from entering the ocean and improves livelihoods at the same time.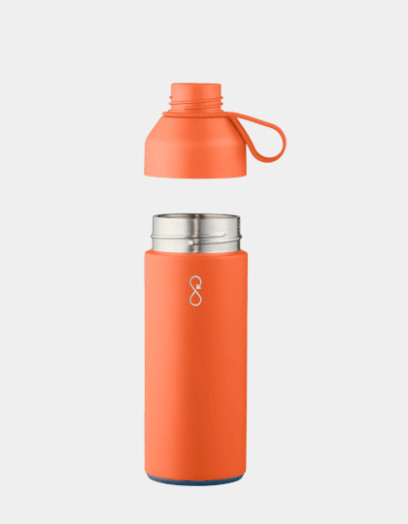 Fully recyclable and made from recycled ocean plastic, the bottle's features include; a dual opening for both multi-functional usage and better cleaning, hot and cold insulation, an easy carry loop for everyday practical use and a NFC smart chip, which will offer a monetary exchanges with plastic collection as well as other perks when refilling at future partner retailers from coffee shops, gyms and co-working spaces to campuses. The Ocean Bottle is so much more than a water bottle.
www.theoceanbottle.com
NIO – premium letterbox delivery cocktails
NIO – which stands for Needs Ice Only – offers pre-made single serve cocktails in the chicest of packaging. Delivering premium cocktails through your letterbox, with a range of 15 tipples to choose from, they are the perfect lockdown treat, allowing you to still enjoy your favourite bar at home.
All made with premium ingredients and spirits, NIO Cocktails bring choice, convenience and quality – everything you would find in the world's best bars – straight to your home; an ideal gift for any cocktail lover. Each cocktail comes as a single serve within a uniquely designed sleeve, meaning there's zero waste when it comes to excess spirits, mixers and garnishes. All you need to do is simply pour over ice and enjoy!
www.niococktails.co.uk
MOJU – gift some sunshine this festive season
With travelling off the cards at the moment, and reports showing 1 in 5 Brits to be vitamin D deficient, the perfect gift this Christmas is a little bit of sunshine. MOJU's delicious vitamin D Shot is perfect for boosting your daily vitamin D intake and keeping you right at the top of your game. Each shot contains 396% RI of Vitamin D, which has been naturally sourced from seaweed and combined with fresh-pressed ginger, turmeric root, and echinacea, to give your body and bones some essential plant-based back-up.
As well as offering an essential Vitamin D boost, each shot is bursting with bold, unapologetic flavour and, like all MOJU products, includes no artificial colours or flavourings. Skilfully designed to support and complement your daily diet, MOJU shots use simple, whole ingredients for naturally sourced power which you can shot daily or when you need it. MOJU's action-packed Vitamin D Dosing Bottles are the perfect way to show someone you care this Christmas.
www.mojudrinks.com/, Waitrose, Planet Organic and As Nature Intended, Ocado
RRP: £27.83 for 4x500ml Dosing Bottles

CARAVAN COFFEE ROASTERS LAUNCH XMAS BRU
Great coffee brings us together at a time we might be far apart
Caravan Coffee Roasters are delighted to announce the launch of their Xmas Bru. Tasting notes include winter berries, hazelnut crème, cookie dough and rich white chocolate for a decadent and smooth finish. Caravan's XMAS BRÜ is both full bodied and well balanced making it versatile for both filter and espresso. It's been tipped as a real crowd pleaser this festive season for coffee aficionados.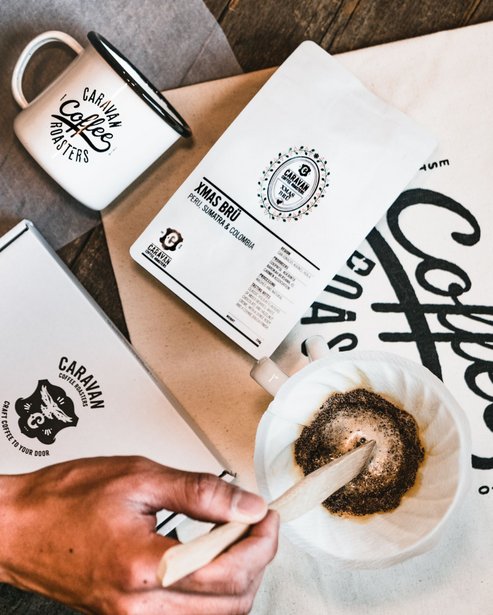 Our sourcing and quality teams have been working tirelessly these past months, dreaming up our version of a perfect festive blend. We have chosen three fresh seasonal coffees carefully handpicked from producers who share our values of fairness, equality and transparency.
The top notes of fruit in this blend come from a naturally processed Sumatran coffee grown on the slopes of Mount Kirinci, one of the many volcanos that comprise the famous Pacific Ring of Fire.
The rich and gooey middle comes from the Andean highlands of Peru, where farmers grow traditional varieties of coffee and still pulp their cherries by hand. Finally, the nutty base of the blend is provided by the El Carmen Association in Colombia, a group of community driven and quality focused farmers who have been long time partners of Caravan.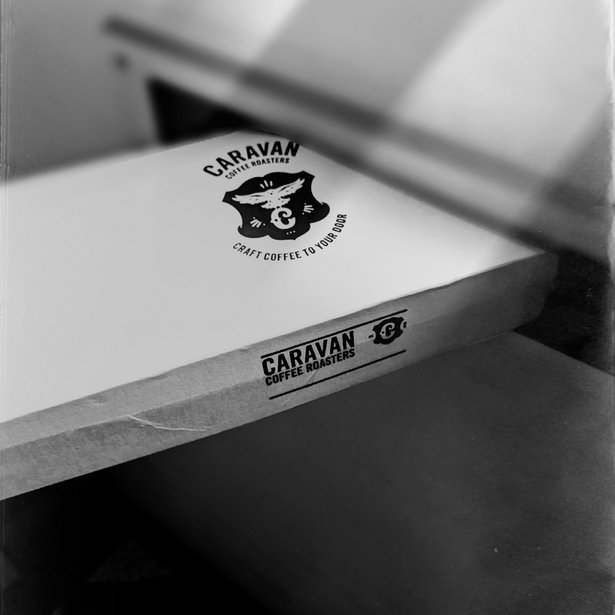 We roast every component of our blends separately to a specific profile, in order to coax out the unique flavours that each lot brings to the final blend. Each batch goes through a series of sensory quality checks before they leave our roastery, to ensure all our coffee meets the high standards we hold for ourselves and our customers.
You'll taste the difference!
Co-Founder of Caravan Coffee Roasters and Caravan Restaurants Chris Ammermann said: "2020 has certainly been a difficult year as we have had to close our 6 London restaurants for a second time and furlough our family of 300 hospitality professionals, who we have managed to support and retain during this challenging time.
Christmas is a timely reminder of how important family is, as we typically come together over good food and drink this time of year. It's never been more important than now, to look after each other and be grateful for life's simple pleasures, like a fine cup of coffee.
We hope you'll help us celebrate this festive season with a cup of our award-winning coffee – something that brings us all closer together, even if we're far apart."
Pricing
Available to buy at www.caravancoffeeroasters.co.uk/collections/coffee
• £10 for a 250g bag – the perfect stocking filler
• £35 for a 1kg – ideal for those wanting to stock up for the whole family
• Also available as part of a series of handpicked gifting bundles
Instagram – @caravanroastery
Twitter – @CaravanRoastery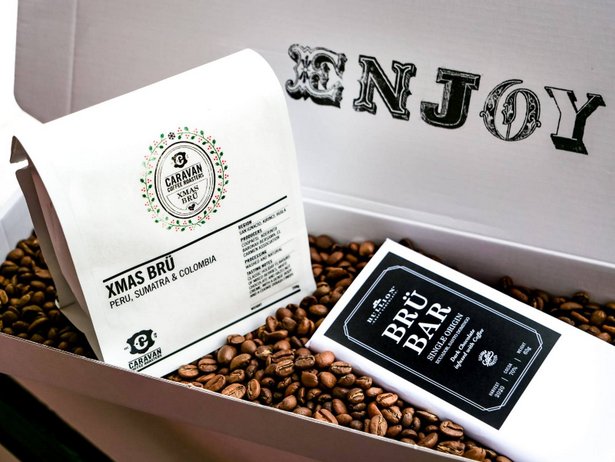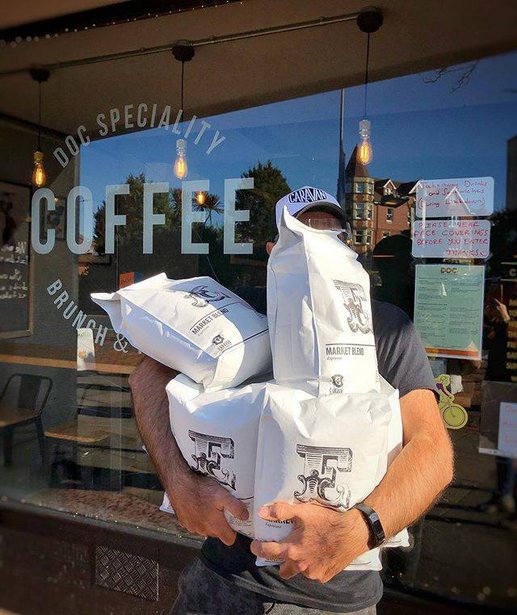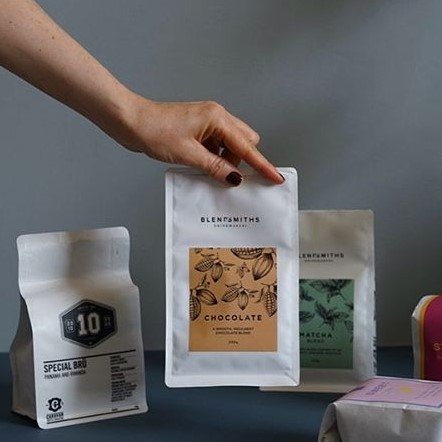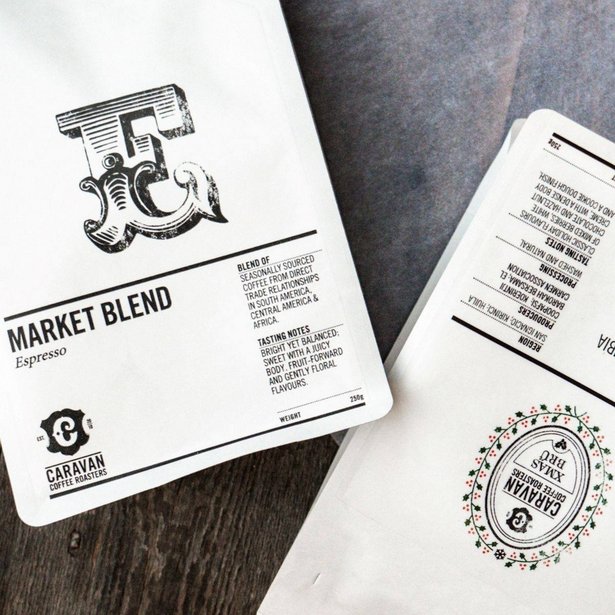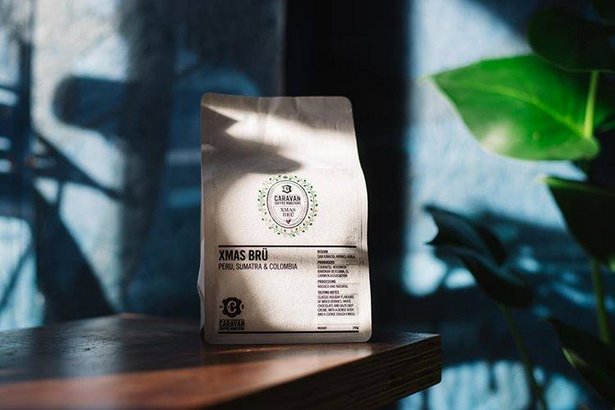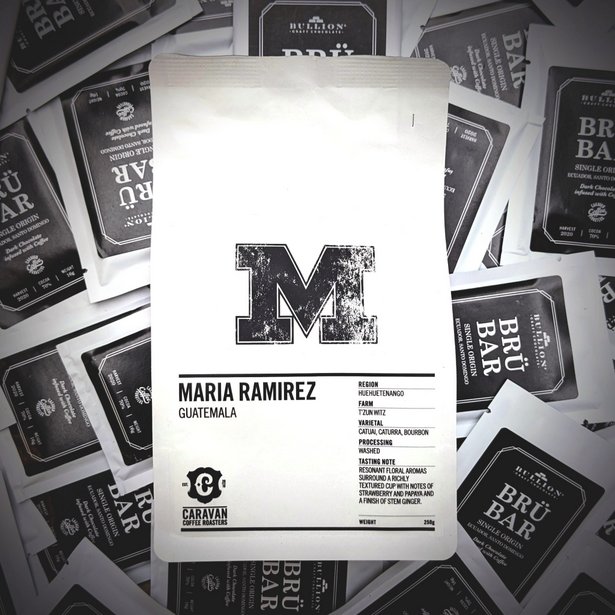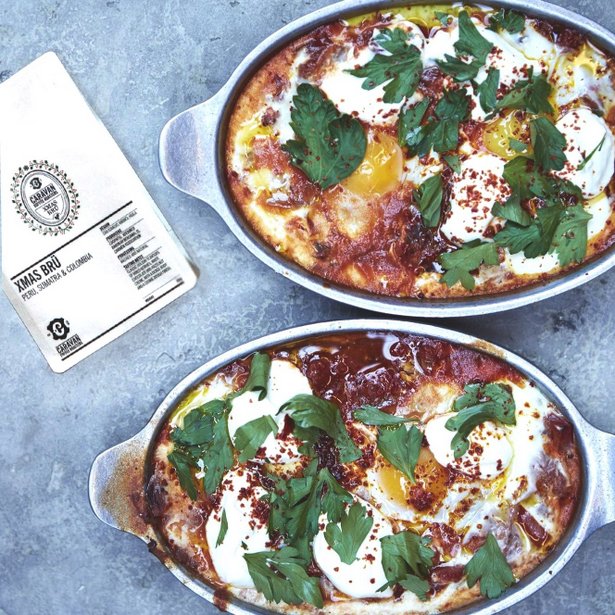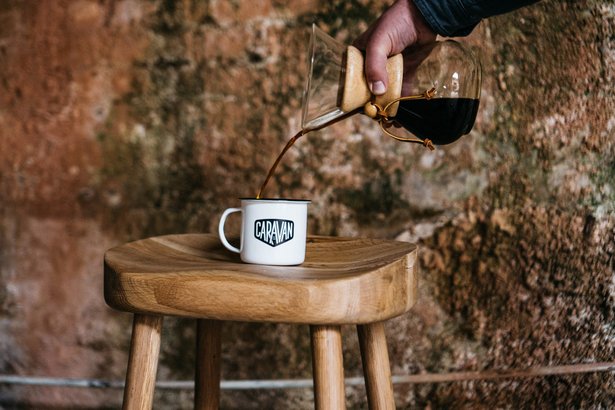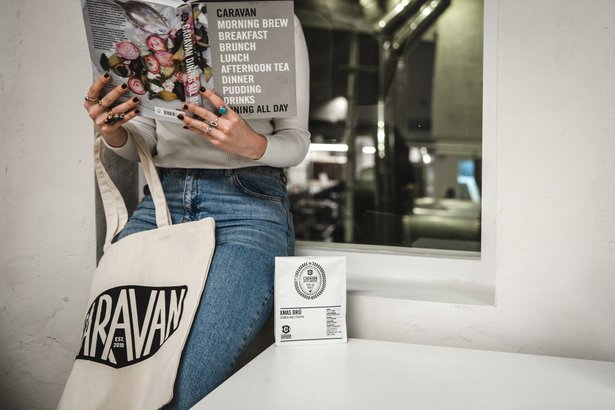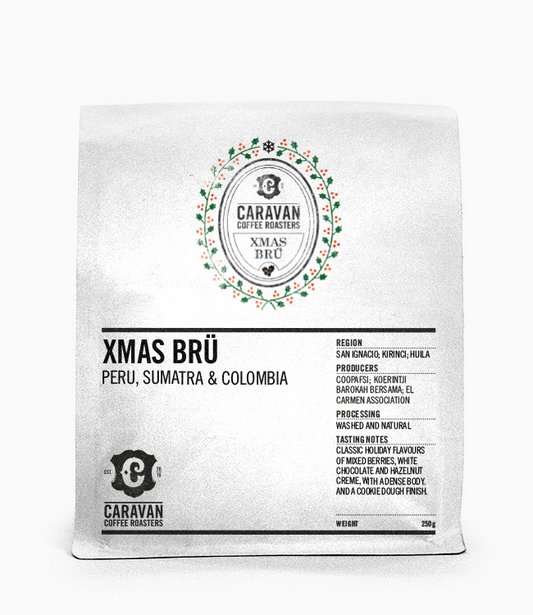 UNICORN MAGIC – THE FOOD WAREHOUSE LAUNCHES A HOST OF ENCHANTED GIFTS FOR THE FESTIVE SEASON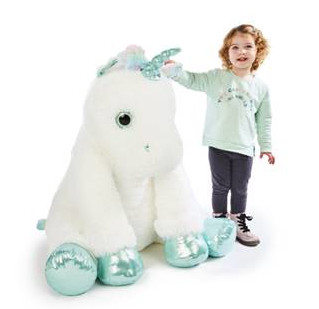 · The Food Warehouse has launched a whole host of Christmas gifts, complete with:
o a Giant Unicorn for the little ones, saving customers £515.00 versus Selfridges' toy unicorn*
o a Unicorn Vanity Dressing Table for under £20.00
o Products are available in Food Warehouse stores up until Christmas
Add a touch of sparkle to the weekly shop this week with a whole host of unicorn magic landing in Food Warehouse stores up and down the country. Shoppers can tame their unicorn obsessions with a Giant Unicorn Plush Toy for just £35.00, the 134cm toy is fraction of the price of Selfridges £550.00 155cm variant*.
The 134cm fluffy unicorn is sure to put a smile on children's faces (or the big kids too) on Christmas Day with its life size stature and sparkly feet, ears and of course, unicorn horn. Complete with a rainbow mane and glistening eyes for the ultimate mythical creature finishing touches, grab yours now before they fly out!
A bargain that's not to be missed as Food Warehouse customers pick up their essentials is the Unicorn Vanity Dressing Table (£19.99), the ideal present for under £20 – pampered little ones can entertain themselves with this pink vanity dressing table and stool complete with accessories including a hairdryer, makeup and brushes.
For the all-important stocking fillers, the Food Warehouse's Musical Hobby Horses (£5.00), are available in two unicorn designs with horse and dragon variants too, ideal for all the little ones in your life. Ready to pick up from 16th November.
Alternatively, for the ultimate bargain, grab the Magical Kingdom Unicorn Carry Case for just £3.00.
The Large Unicorn Plush (£10.00) is a must, complete with a pink bow and unicorn horn. Also, in the range is a Large Bear Plush (£10.00) and Large Dog Plush (£10.00) – covering every taste!
The Food Warehouse combines the convenience of bulk buying with great value fresh, frozen and ambient food deals across more than 3,000 product lines, as well as including exclusive 'When it's Gone, it's Gone' deals on a great selection of homeware items. With no membership required but the feel and value of wholesale, it is the ideal place for the Christmas shop.
All products are subject to availability. Whilst stocks last.
Visit the website for more information www.thefoodwarehouse.com or search for 'Food Warehouse' on Facebook.
Ahead of the Curve
Many of us love curves and Matki are no exception. The way light catches the shape of the glass and the fact that you can see into the shower space without any sharp edges or corners makes Matki's range of Curved Shower Enclosures an aesthetically outstanding choice.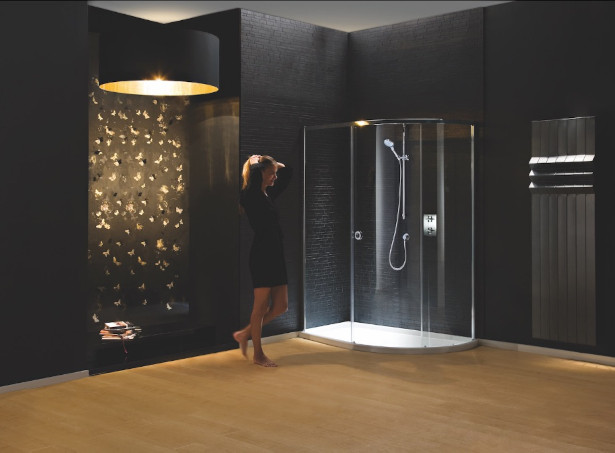 Matki Radiance Curved Offset Enclosure with Integrated Shower Tray
Curved shower enclosures from Matki not only look stylish and inviting but they are made with love, care and attention to detail. Designed upon considered proportions, Matki curved enclosures make an elegant statement and they open up floor space in the most beautiful way.
This is especially true with the Radiance curved enclosure. With its tempered glass surround, sleek Chrome framing and sliding door with discreet, soft closure, this shower enclosure is graceful yet sturdy. Unique and wonderfully smooth functioning, with high-lustre anodised Aluminium top track and cushioned roller action the Radiance curved enclosure is perfect for the frantic pace of modern family life.
Matki ONE Curved Enclosure
The Matki ONE Curved enclosure is elegantly unique. With eye-catching detailing it features a subtle geometric design and stylish circular details on the handles and the framing.
Softening on the eye, the curvaceous profile offsets angular profiles sitting in harmony within any style bathroom environment whilst working beautifully with other curved fixtures and fittings.
Matki EauZone Plus Curved Enclosure
The Matki EauZone Plus Curved Corner shower is a design first. Uniquely, every panel including the door is engineered from 10mm glass, an impressive testament to the unit's strength and durability and a complete first in curved shower enclosure design. Built from high performing materials with a stainless steel top track and intricately shaped inner tracks, this allows for a superbly smooth opening movement.
Matki EauZone Plus Curved Enclosure
Retail prices start from £1521.60 for the Radiance Curved enclosure with Integrated Shower Tray. To discover more visit www.matki.co.uk or call 01454 322888.
'Tis the season for giving back this festive season
Cadbury launches new Festive Range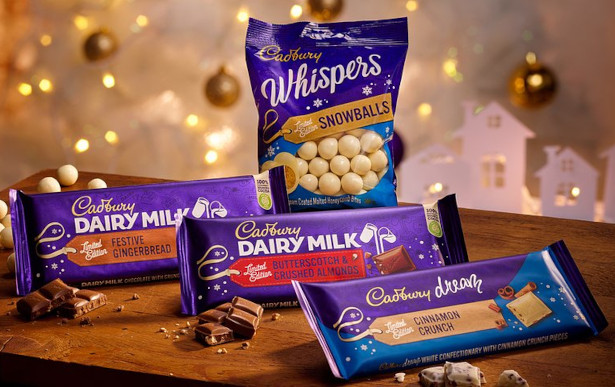 24 November 2020, Johannesburg: It's that time of the year again, 'Jingle bell rock' and 'Rudolph the red-nosed reindeer' have started ringing in homes around the world. To add to the festivities, Cadbury has introduced its new Festive Range which includes three delicious limited edition 150g Cadbury slabs available in three decadent Festive flavours that evoke heart-warming memories of the season.
Perfect for gifting, sharing or simply treating yourself, the new Cadbury Festive Range includes the delectable Festive Gingerbread (Cadbury Dairy Milk chocolate with gingerbread pieces), mouth-watering Cinnamon Crunch (Cadbury Dream with crunchy cinnamon pieces), creamy Butterscotch & Crushed Almonds (Cadbury Dairy Milk chocolate with butterscotch and almonds pieces) as well as the festive classic, Cadbury Dream-coated Whispers Snowballs with their malted honeycomb centres.
2020 may have been a challenging year for most, however, it was helped along by the unconditional love, support and simple acts of generosity shown by friends, family, colleagues and in some instances, complete strangers. Cadbury is therefore encouraging South Africans to show their appreciation this Festive season with the Cadbury Festive range – these limited edition slabs are the perfect gift to help show your appreciation and gratitude towards your loved ones or even to yourself! After all, 'tis the season for giving back!
Get Baking and Give Back
To spread some holiday cheer Cadbury has some delicious Festive recipes to share. What better way to express gratitude and appreciation to those around you at this time of year than with a home-made gift – deliciously baked treats (that's if you can resist eating them yourself beforehand). Try your hand at Butterscotch Reindeer Truffles, Festive Gingerbread Mince Pies, Cinnamon Shortbread Christmas tree decorations or Dream Snowball Men. Take a moment to forget the rush outside and create or even master these delicious festive recipe treats– it's the perfect way to spend time with the ones you love.
Keep an eye out on the website and social media pages for more recipe details.
The Cadbury Festive Collection is available from all major retailers nationally.
For more information on the Cadbury Festive range visit www.cadbury.co.za and join the conversation @CadburyDairyMilkSA (Facebook) or @Cadbury_SA (Twitter and Instagram) #CadburyFestive
Owens' strikes gold for his 100th Test Match

Credit: ACME Whistles
Rugby referee Nigel Owens MBE who will be overseeing his 100th international this weekend when France take on Italy in the Autumn Nations Cup, will be doing so with a very special whistle. To commemorate his landmark achievement within the international rugby, Nigel received a special gift from the team at Prime Video who commissioned a one-off gold whistle engraved with a special message for Nigel.
The gold whistles were created by ACME whistles, which are used by Nigel and many other international and community referees around the country, presented to him yesterday ahead of this weekend's clash.
Ben McFarlane from Acme whistles said, "It's an honour to create a commemorative whistle for such a legend in rugby refereeing. and even more special to know that his new gold whistle will be used during the international clash this weekend. For those watching the action keeping out for the golden glint of his special new whistle."
As well as the Prime Video logo a special message was engraved onto the side of Nigel's new whistle as a constant reminder off his 100th Test match played on November 28th 2020 between France and Italy. "This will be something Nigel can cherish for many years to come as a reminder of his contribution to rugby and lifelong dedication to international sport, "adds ACME's Ben McFarlane. "The question is will this now be a regular addition for Nigel on the pitch? Only time will tell!"
With the action from the Autumn Nations Cup bringing international sport back to our screens, many are celebrating Nigel's fantastic achievement as another piece of good news in an otherwise turbulent year. "What better way to celebrate this than with a very special gold whistle for his 100th Test match," adds Ben McFarlane.
Anybody looking to find out more about referee whistles we should visit www.acmewhistles.co.uk
Van Hunks Launches Deliciously Dry Sparkling Wine Alternative For Festive Celebrations
An exciting new sparkling drink from Cape Town has launched in the UK. Made in South Africa with three all natural ingredients; honey, yeast and water. Van Hunks Sparkling Mead is one of the few drinks brands in the world to have successfully achieved a consistently high quality bottle-fermented mead.
Designed for those whose palates have matured away from sugary-sweet drinks, Van Hunks Brut Sparkling Mead is unexpectedly dry with refined bubbles. The first two Van Hunks expressions are a white sparkling mead and a rosé sparkling mead, fermented with hibiscus. Van Hunks Rosé Sparkling Mead offers a great, all natural alternative to Pink Prosecco this Christmas.
No artificial flavourings or additional sugars are added to Van Hunks Sparkling Meads, tapping into the trend for healthier, lower sugar drinks.
Van Hunks Sparkling Mead is dry and refreshing, with hints of floral overtones of South Africa's famous Fynbos and is best enjoyed as a pre-dinner aperitif or as an alternative to sparkling wine. Van Hunks Sparkling Mead is presented in a clear glass bottle, with a striking label and a Champenoise-style cork, perfect for celebrations which creates the same pop and sense of occasion you get from opening a bottle of Champagne or sparkling wine.
The small-batch sparkling mead is inspired by the legend, Jan Van Hunks, and created out of the natural splendour of Cape Town and its surroundings. The meadery is based at the foot of the Table Mountain reserve in South Africa.
The meads are produced using honey from honeybees, which feast on Fynbos wildflowers in the smallest floral kingdom in the world on South Africa's Cape. Van Hunks uses a patented dry fermentation process to ferment the honey, resulting in a completely dry base mead.
As legend has it, Van Hunks was notorious for escaping the ordinary and had a keen imagination and tenacious spirit. Pipe packed and drink in hand, he would stroll through the Fynbos and scale the sandstone mountain cliffs in search of the perfect perch and contemplate the beauty of it all. The story goes that he out-witted the devil in a smoking competition, but not before the smoke that they had made had covered the mountain, forming the famous tablecloth cloud on Table Mountain. In truth, the tablecloth cloud is created by the warm south-easterly breeze rising up the mountain slopes, meeting colder air at higher altitude. Condensation takes place and a thick mist soon coats the upper-most regions of the mountain, which waters the flowers Van Hunks' bees feast on.
Van Hunks Sparkling Mead RRP: £25 ABV: 12%
Available from: www.vanhunksdrinks.com
Instagram: @vanhunksdrinks
Facebook: @vanhunksdrinks
MEGAN THEE STALLION STUNS IN STYLISH HEELS
MACY MULE SILVER
AT AMERICAN MUSIC AWARDS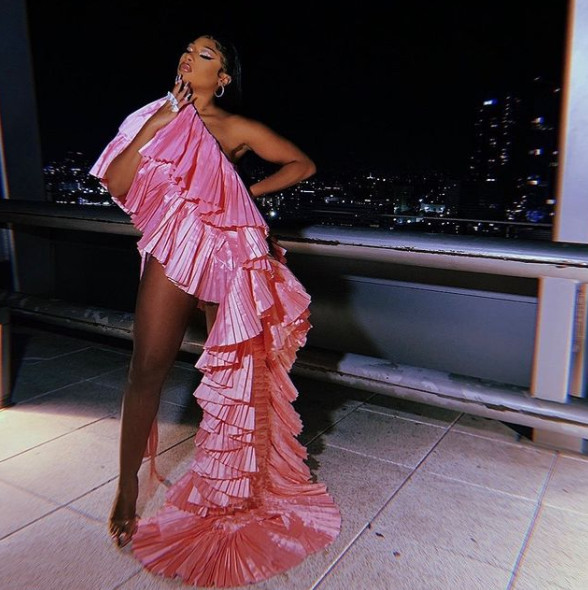 VISIT JESSICARICH.COM
(Los Angeles, CA) – Megan Thee Stallion made a bold entrance to Sunday's American Music Awards (AMAs) wearing a long, textured off-the-shoulder pink dress paired with Jessica Rich Macy Mule Heels ($215) in Silver styled by BROOKELYN STYLES. The Houston superstar had a huge night at the award show – delivering an electrifying performance of her new single "Body" and winning 'Best Rap/Hip-Hop' song for her feature on Cardi B's "WAP."
About Jessica Rich:
The Jessica Rich brand was founded by fashion expert, Jessica Rich. Jessica began sharing her love for fashion on Instagram, allowing newly acquired and long-time fans to enter her world, follow her journey and inspire each other to reach their dreams. The positive feedback and demand she received from her loyal audience led her to launch her online store in 2015. In late 2017, Jessica debuted Transparent by Jessica Rich, her first line of shoes. Transparent has been wildly successful and proved that her signature aesthetic can be translated across multiple categories. The intent behind her clear stiletto heels is to pair them with anything and everything, giving the customer versatility and once again saving them money without sacrificing style. Finding the balance between modern design and fine craftsmanship, Jessica's footwear is stylish yet wearable. Since then, Jessica's designs have been worn by high-profile celebrities such as Kylie Jenner, Kim Kardashian, Kourtney Kardashian, Jennifer Lopez, Cardi B, Joan Smalls, Saweetie, Lala Anthony, Normani and Toni Braxton (just to name a few). Since the launch of her brand, Jessica has been featured on Vogue, PopSugar, Page Six, Footwear News, People Magazine, Essence Magazine, InStyle, BlackEnterprise, US Weekly, E! News and DailyMail securing her path in the fashion industry. Jessica is an international brand having customers across the globe.
Virtual delivery of a virtual agent using Watson Assistant, helping real fans and players during COVID.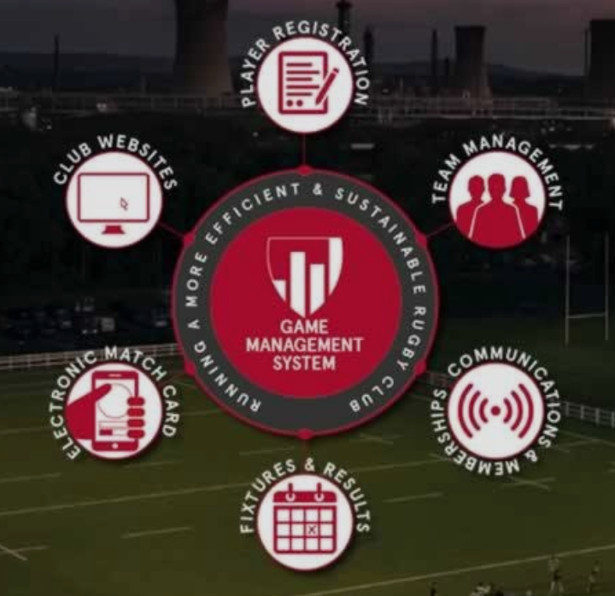 For seven years now, IBM has been the Rugby Football Union's Official AI and Cloud platforms Partner, helping the RFU harness technology to enhance the experiences England Rugby creates for players, customers and fans. But with the unexpected impact of COVID, IBM has also been working with the RFU to transform the customer support experience.
Customer support is vital for all organisations, across all industries and in these unprecedented times, customer support teams have been stretched to their limits. On top of facing reduced capacity of teams and adjusting to new ways of working, they are dealing with an ever-changing set of rules and restrictions, resulting in an influx of complex questions and increasingly anxious customers. According to a recent study by the IBM Institute for Business Value, 46 percent of global consumers have either used live chat services during the pandemic or plan to after the pandemic – and 99 percent of organisations surveyed saw increased customer satisfaction due to virtual agents.
For the RFU, this is amplified by the variety of customers it strives to provide excellent support to, each bringing their own challenges and questions to the table. This influx of questions meant the RFU needed to find new ways of improving the support experience through leveraging the latest customer support technology. This is where the idea of "ROSIE", RFU's AI virtual agent using IBM Watson Assistant was born.
Using the expertise of IBM Services, in 2 weeks the RFU and IBM team analysed historical support ticket data and built a proof of concept which demonstrated the value an AI virtual agent using Watson Assistant could bring to RFU's employees and their customers. Fast forward 2 more weeks and ROSIE was live, public facing and tackling questions, 24/7, running on the IBM Cloud.
How exactly has ROSIE changed the customer support experience in just 4 weeks? ROSIE, utilising 16 specifically designed customer journeys, plus its trained IBM Watson Discovery corpus, saves the RFU's employees time in three ways. Firstly, ROSIE uses natural language processing to understand and independently answer high volume, low value questions such as "how do I reset my password?". Secondly, ROSIE can help guide customers to the correct support team (cutting out the need to transfer support tickets between teams). Lastly, ROSIE is being used to promote self-service adoption (further reducing the overall number of support tickets).
ROSIE also improves customer experience by being available 24/7, being able to instantly provide responses, and freeing up support teams to respond to more complex queries more rapidly. ROSIE does this all through understanding natural language and learning from customer interactions, making the whole experience feel more personal, conversational and less transactional.
However, ROSIE has only just started her journey, ROSIE has the potential to augment all RFU support teams, expand into Live Chat and automate back office processes. All informed by the insights she is already generating.
Improving experiences is only one of the success stories. ROSIE was born during the COVID 19 pandemic, delivered with remote teams who never stepped foot in the same room. As IBM is doing globally, the IBM team utilised remote collaboration tools to not only deliver and make it 'a positive, fun and very productive experience', but actively introduced tools and upskilled the RFU in new virtual ways of working.
The partnership is just scratching the surface when it comes to transforming the RFU's customer support experience. 6 weeks in and 11,400+ conversations later, Rosie is proving the value which virtual agents bring, echoed in the RFU's owns words "Previously, we weren't entertaining the idea of a Virtual agent at all – but now we are talking about how it can become a permanent feature of the 3 to 4 year strategic landscape- a real success story".
To access ROSIE and see her in action, please follow the links below.
ROSIE is Live on the following pages of englandrugby.com:
www.englandrugby.com/participation/running-your-club/game-management-system
www.englandrugby.com/participation/running-your-club/game-management-system/updates-and-support
www.englandrugby.com/twickenham
And all pages on GMS via the chat icon at the top:
gms.rfu.com/GMS/Account/Login
TOUGH LOVE by Lovemore Ndou
​The Amazing True Story of a Boxing World Champion Turned Lawyer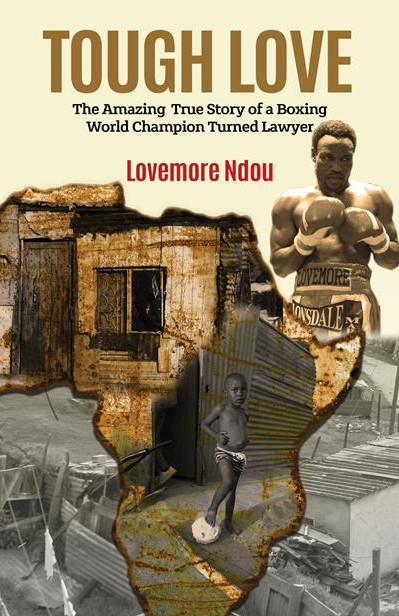 As a child growing up in Zimbabwe and South Africa, Lovemore Ndou experienced poverty and the injustices of the apartheid system, witnessed atrocities committed against his family and community, was a victim of police brutality and saw his best friend gunned down in a street protest.
Yet, against all odds, Lovemore succeeded and rose through the ranks to become a boxing world champion and then a successful lawyer, while making Australia his home.
In Tough Love Lovemore Ndou evocatively recalls the many challenges he has overcome on his journey and his ultimate triumph through hard work, dedication, resilience and persistence.
"Here was a young black boy who faced the hourly life-and-death reality of growing up in a humble town on the South Africa–Zimbabwe border, with the edifice of apartheid beginning to crumble in South Africa and civil war raging in Zimbabwe. He only ever started fighting to protect himself, his parents and his siblings. But he became so good at boxing, he became a triple world champion!" – Linda Burney, MP
The second born of seven children – four sisters and two brothers – Ndou swam in the crocodile-infested Limpopo River to collect fish each morning to help his family subsist. But amidst it all the boy with a hair-trigger temper nursed an ambition to be a boxer – a drive which ultimately led to three world titles, a new home in Australia, induction into the Australian Boxing Hall of Fame and recognition across the world as one of the toughest fighters ever produced by the Rainbow Nation.
Never knocked out in 64 professional bouts, Ndou transitioned from combat in the ring to confrontation in the courtroom in a post-boxing career as a Sydney lawyer.
JABUKA
☕ The Gift That Is A Blend Of Coffee And Games ☕
JABUKA is the new rotating letter word game that's brewing up a lot of fun for coffee lovers this holiday.
Martin Russocki, inventor of JABUKA, explained, "When I got the idea for Jabuka, I was in a coffee shop fiddling with a coffee bean at my table, while I was waiting for my beverage. I witnessed how tech was interrupting social interactions and thought about the first coffee houses where people played interactive games. Noticing also how texting is becoming its own language, an idea took 'shape.' A new coffee inspired word game could address these issues! I drew my initial on a coffee bean and spun it. M is also an E and a W!"
A new alphabet was being born and Russocki was learning to speak Jabuka!
Coffee's historic relationship with games made it the perfect platform for the fun and tactile shape of the pieces, the packaging and as an example of when and where you can play – just about anywhere. Jabuka (MSRP $19.95 for 2-4 players ages 8+) is now the portable, quick and easy game that you can play on any flat level surface — such as a coffee or kitchen table.
The theme is fun and the game is even more fun, Russocki said. "Jabuka is the perfect gift for any coffee lover as a complement to their daily ritual of coffee, a dose of news or literature and a new brain teaser. It can be a stocking stuffer and a great suggestion for fans of games like Scrabble, Bananagrams, and as an alternative to card games too."
Recently, some of the nation's top toy testers spilled the beans about Jabuka when the game received the Oppenheim Toy Portfolio Gold Seal Award 2020 and the 2020 PAL (Play On Words) Award, which are now added to its: Best Game of the Year Award from Creative Play Magazine, Moms Choice Gold Award, ASTRA Top Toy of the Year Finalist, and the National Parenting Publications of America Winner.
How to Play Jabuka
Players spill the beans and start a battle of words (official rules at www.jabukagames.com). No turn taking. Make words and steal words at the same time from other players with clever word scrambles and adding letters. Notice the yellow letters that can be twisted, such as:
"E" is "m" or "w"
"c" is "u" or "n"
"r" can be "j";
"t" is also "x";
and more
When you first spill the beans, some land face down, leave those face down until everyone agrees to "flip"and turns over 2 beans at a time to reveal new letters. Play. Repeat. Count beans when the last 2 are filled. The player with the most beans that make words wins!
Game on.
ClearO2.
www.clearo2.com
Supplemental oxyge in the UK, which is brilliant for fitness, endurance training and fatigue.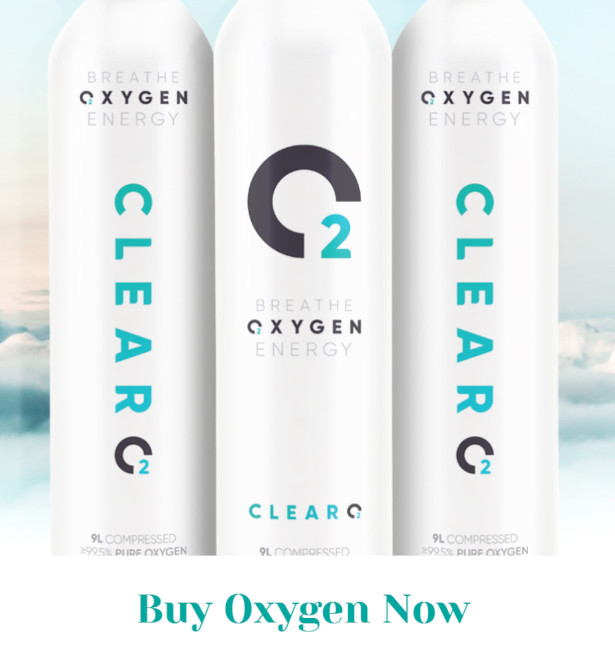 INTERNATIONAL CHRISTMAS SHOPPING FROM THE COMFORT OF YOUR HOME
WITH CURRENSEA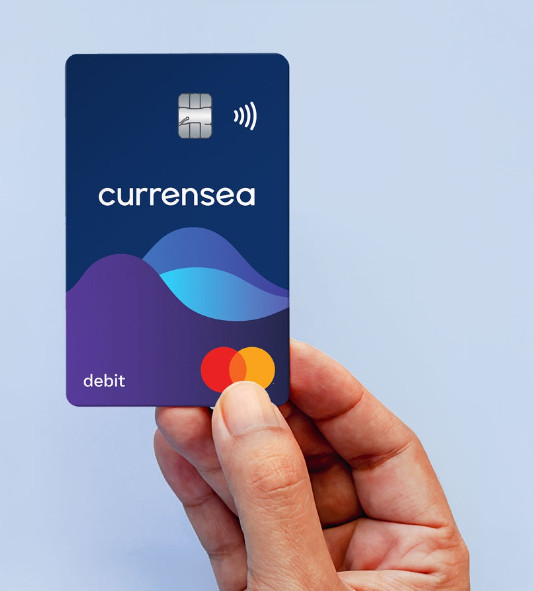 Christmas shopping during a national lockdown doesn't have to be a burden, especially if your favourite French cheese shop or Italian Deli is closed and you cannot travel to either Italy or France. Purchasing a case of your favourite Rioja from Spain's Basque region or a foodie hamper straight from Milan, filled with traditional Panettones and other unique delicacies, has never been easier and more cost-effective thanks to Currensea (www.currensea.com) – the UK's first travel debit card linked directly to your existing bank account.
Travel-enthusiasts can still virtually explore the world and shop internationally from the comfort and safety of their home knowing they can save on foreign exchange fees while supporting small, independent businesses across Europe.
Currensea saves you over 85% on international transaction fees when compared to your high street bank account and, being a Mastercard debit card, is accepted in millions of locations worldwide. Supporting all currencies and boasting no international transaction fees and competitive exchange rates, Currensea makes your international Christmas shopping a walk in the park.
For more information and to sign up for a Currensea card, please visit www.currensea.com and receive your card in just 3-4 days.
HOW TO THROW A VIRTUAL OFFICE CHRISTMAS PARTY
BOND OVER BAKES WITH PLEESECAKES

Pleesecakes, the cheesecake wizards behind the Insta-worthy cake creations, have launched a festive, limited edition BYOAH! box – 'Saint Nicks Surprise, £38' – which come complete with everything you need to build and create a showstopping cheesecake at home. Order one for each of your employees and go head-to-head on Zoom for the sweetest virtual Christmas party, before the boss awards a prize to the best design. Available for pre-sale only, delivery w/c 14th December.
www.byoah.com
COCKTAIL GET-TOGETHERS WITH MOORE HOUSE COCKTAIL COMPANY
Office mixer? It couldn't be easier with Moore House Cocktail Company's virtual cocktail parties complete with masterclass – all you need to do is collate your guest list, decide what surprise cocktail to send or invite them to choose their own hand-crafted classic. As part of the package, Moore House Cocktail Company can get that virtual party going with a live cocktail masterclass. After a 10-minute 'shake or stir' lesson, and with the ice broken, colleagues can relax and enjoy the get-together with cocktail in hand. Cocktails include the Negroni, Classic Martini, Old Fashioned, Manhattan, Espresso Martini and a crystal-clear Margarita alongside a limited-edition Salted Caramel Espresso Martini and a Spicy Margarita.
VIRTUAL WINE TASTINGS WITH CARLUCCIO'S
Lockdown and WFH doesn't need to be lonely – engage, connect and boost morale with your team or grab your wine-loving friends for a Carluccio's virtual wine tasting. Hosted by a Carluccio's sommelier or one of the Italian brand's winemakers, packages are bespoke, but start from just £35 per person. Each interactive two-hour tasting is themed to a particular region, wine or specific grape variety and every guest is provided with 6-8 different 50ml tasters. You can also order some of your Italian food favourites, from antipasti to arancini, for a food and vino pairing. All you need to do is compile your guest list and Carluccio's will deliver the wines (and food). To book your virtual zoom wine tasting/wine and food pairing simply contact sarah@boparanrestaurants.com
GOURMET CATERING FROM THE CINNAMON CLUB
Spice up your lockdown with the brand new 'Feast at Home' kits from Vivek Singh's acclaimed Indian restaurant, The Cinnamon Club. These easy-to-assemble meals are a delicious solution to catering for a virtual Zoom Christmas, offering to drop off meals to over 20 households per order. Three different menus are available to order until December 18th for nationwide delivery. The Four Course At Home Feast at £50 per person includes lamb shank Roganjosh and Vivek's famous garam masala Christmas pudding and warming nutmeg custard; or the Delhi Style Butter Chicken dinner at £120. Extras such as fine wines, champagnes, and Vivek's signed cookbooks can be included with all kits for gifting. Order online from www.thecinnamoncollection.com/shop/
House of Rugby returns to JOE Media with stand out new line up
House of Rugby, JOE Media's flagship show and the biggest non-live rugby programme in the world, is returning this week with an all-star line-up, new presenter, and a host of exciting new features.
The enhanced line-up sees some of the best British Lions players join the House of Rugby presenting team, ensuring the content will cut across old rivalries in a way that only a Lions tour can.
The resident guests are Jamie George, Jonathan Davies, Adam Jones, Sean O'Brien and England star Alex Goode with more big hitters set to appear as regulars on the show as we head into a jam-packed rugby season with the third series of House of Rugby. Fans can be assured 45-minutes of pure entertainment, with insightful, player-led analysis, hilarious chat and riotous anecdotes from the biggest names in rugby.
The show will be hosted by Scottish sports presenter Lee Mckenzie, who is renowned for her work with BT, Sky and Channel 4, and best known for her coverage of Rugby, Formula 1 and the Wimbledon Championship. A rugby reporter since the age of 15, there is no one better suited in terms of knowledge, experience and fun to evoke the best out of the show's new star line-up.
As well as revisiting some of the great stories from recent Nations and Lions Tours, House of Rugby will tackle some of the more pressing and punchy issues around the challenges of inclusion and diversity in the game of rugby, as well as providing coverage of women's rugby and the game at the grassroots level. It is a game for all, and House of Rugby will embody and symbolise the full reach of the sport while keeping listeners and viewers entertained.
With 30 shows confirmed so far for this series, House of Rugby will be available on all podcast streaming services every Wednesday at 5am and YouTube at 5pm. Video cutdowns will also be distributed on JOE's Facebook, Twitter and Instagram pages throughout the week.
John Breslin, Head of Production at JOE Media, said: "For rugby fans so much of the enjoyment of the game is in the way they share it with friends – the laughs, the rivalry and the post-match analysis over a beer. As well as focusing on the latest matches, House of Rugby delivers all those extra touches. We've got a phenomenal line-up to launch Series 3 and guarantee the show is at the very top of its game."
Host in style this Christmas with new collection of glamorous lacquered butler trays
This Christmas host in style with new collection of exquisite lacquer butler trays, designed to raise the spirits and spike the imagination.
The brand's creators, Franco-Brazilian duo Lucila and Ludovic de La Bédoyère, founded the brand to make real their passion for beautifully crafted, unique home items. With an international outlook, an inclination for luxury and an eye for quality, their ambition has created CÔCO GIN. The name references both Rio, Lucila's home town, and gin, which for the founders evokes a sense of hospitality, a refined enjoyment with a nostalgic, luxurious twist.
CÔCO GIN butler trays celebrate both ancient artistries and extraordinary characters from history, with a view of offering both inquisitive hosts and generous guests domesticated treasures to give and with which to receive. Hand crafted in Vietnam, a centuries old, 100 day long 32-step process applies two dozen layers of lacquer resin extracted from cashew nut shells before etching, painting, and accenting with metallic leaf.
There are four edition of the trays, each with a unique tale to tell:
Étoile entrances stargazers with a map recalling Tycho Brahe, the Danish Renaissance astronomer who lost his nose duelling over a math problem at a friend's wedding.
Kingmaker is for those who believe the future lies not in our stars but in ourselves—and in peering through the keyholes to glimpse the secrets of power.
Casati, based on Marchesa Luisa Casati, famed for her decadent style and legendary life features, a Venetian maze in which the Marchesa herself famously promenaded her pet cheetahs, naked, through the gin haze of the Jazz Age.
Poison, the dual-edge of gracious living since man first mixed libation, entertains with a lavish displaythat dares you to name yours.
Each limited edition piece goes through a meticulous process to receive two dozen layers of lacquer, followed by engraving and hand-painted gold leaf. Each tray comes numbered in a limited edition, with a certificate of authenticity and the story behind it. The trays are available to buy through the brand's website and will also be available through Moda Operandi, via a virtual trunk show later in the year. CÔCO GIN will also feature at Maison&Objet in March 2021.
CÔCO GIN Creative founder Lucila de La Bédoyère says:
"After many years of travelling, with an obsessive eye for the wonderful and the eccentric, we have pulled together some of the treasures and inspirations we have found – creating our very own cabinet of curiosities. We created CÔCO GIN in this spirit, seeking to offer inquisitive hosts and their guests domesticated items with a story to tell. Bearing heavily on both old and new worlds, our designs complement the home with a touch of the bizarre and forgotten."
de La Bédoyère references a Portuguese word saudade as inspirationfor the brand– originally from Brazil, she now lives in Lisbon with her husband and business partner. Saudade is a word for a nostalgic state of intense longing for someone or something that is absent. The inspiration for the brand partly arose from this longing for an ideal world of friends, generosity, abundance and style.
CÔCO GIN will be adding to their collection in early 2021 with additional items, including candles, diffusers and porcelain in the luxury home accessories sector. The butler trays are available to buy from www.cocogin.com. All items come with a certificate of authenticity. CÔCO GIN also offer a handmade in Lisbon pure brass stand to elevate the tray. Prices:
Étoile is €1.840,00
Casati and Kingmaker are €1.980,00
Poison retails at €2.120,00.
The handmade pure brass tray retails at €850.
Specification: Size: 71cm X 45cm Materials: MDF Wood, Brass Lacquer Units: 40 (Subject to Change). Shipping additional.
www. cocogin.com Instagram @cocogin_
Check out this holiday card line – cards are $4 or 6 for $15:
www.colettepaperie.com/category/cards-holiday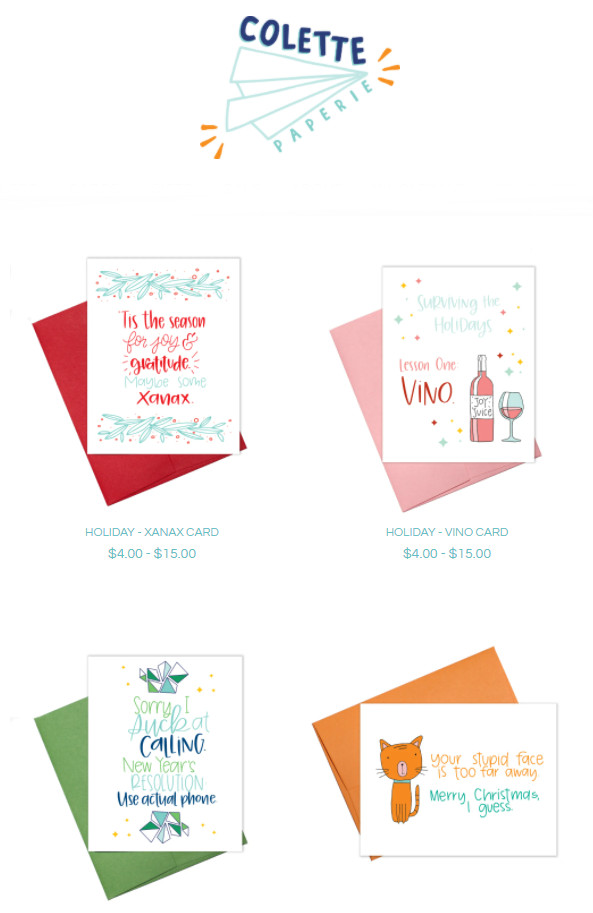 Nashville Favorite, Personal Trainer & HOTBOX
Strength Coach Jessie B. Wallace Releases
2 New 8-Week Strength Guides on Black Friday
With the launch of her personal brand, JW Fitness, Jessie B. Wallace is releasing 2 8-week guides designed to meet clients where they are physically, mentally, and geographically on November 28, 2020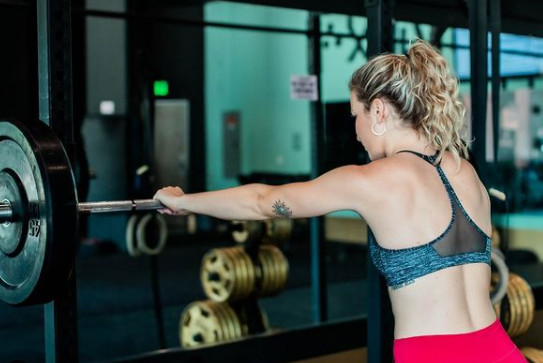 (NASHVILLE, Tenn.) November 24, 2020––To say 2020 has been a tough year would be an understatement. At the end of the year that no one saw coming, few can say they're where they want to be physically, mentally, or geographically. Many have put on "the COVID 20 lbs," some psychiatrists are calling the mental effects of the COVID a secondary pandemic, and, to everyone's dismay, we're all still stuck at home for the time being.
Seeking to encourage others in this time where they may be lacking physical strength and fitness, motivation, guidance, and unlimited access to the outside world, Jessie B. Wallace decided to launch her new brand, JW Fitness, with the release of 2 new 8-week strength guides, broken into Level 1 & Level 2.
Knowing that some may be quarantining or simply limiting their exposure to others, these programs are designed so that Jessie is able to meet her clients where they are with contact-free coaching in the form of these two PDF e-books (with links to video content). Each guide is an investment of just $49.99, OR the 2 guides can be purchased as a bundle for $79.99––a steal for anyone, especially if personal training or online coaching is out of the budget this year!
Level 1 focuses on:
Building the foundations of strength movements
Improving stamina and endurance
Building lean muscle mass
Preparing to get under a barbell
Level 1 focuses on:
Building strength under the barbell
Improving stamina and endurance
Building lean muscle mass
Improving athletic performance
Both programs:
Require minimal equipment (dumbells and kettlebells)
Feature 2 days of upper body, 2 days of lower body, and full body HIT/conditioning each week
Feature 32 workouts, 4 HIT workouts, and 4 warmups total
Are designed to create a regimen that helps the client measure progress and improve their body weekly
Include bonus content such as videos, key points on form, and tips to achieve best results
Include a PDF downloadable e-book
Include a downloadable excel sheet designed to track progress
Include access to Jessie's contact information for any questions that may arise
"Strength training isn't just for athletes. It's for anyone willing to pick up a weight for the first time and never look back," Jessie says.
For more information on Jessie B. Wallace and JW Fitness, visit www.jessiebwallace.com.
About Jessie B. Wallace:
Jessie B. Wallace is the creator of JW Fitness. She is a Nashville-based ACE certified personal trainer and fitness instructor with a wide range of experience gained from years of working in the fitness industry. Passionate about helping others on their fitness journey, she offers her clients customized workout plans, focused cues to perfect their form, and advice tailored to their goals and fitness level. Her clients love her for her unique style of tough love. She meets them where they are and understands their love of cookies (Christie's chocolate chip are her weakness), yet will also kick their as––well, you-know-whats––into shape. Her clients' biggest cheerleader, she's always there with that boost of encouragement they need to get through one of her tough workout finishers. She pushes her clients past what they knew they were capable of and helps them achieve their fitness
The Perfect Stocking Stuffer from Workman Publishing – POCKET PIGGIES: CHRISTMAS! ($6.95; Board Book; ages 1–4)
www.workman.com/products/pocket-piggies-christmas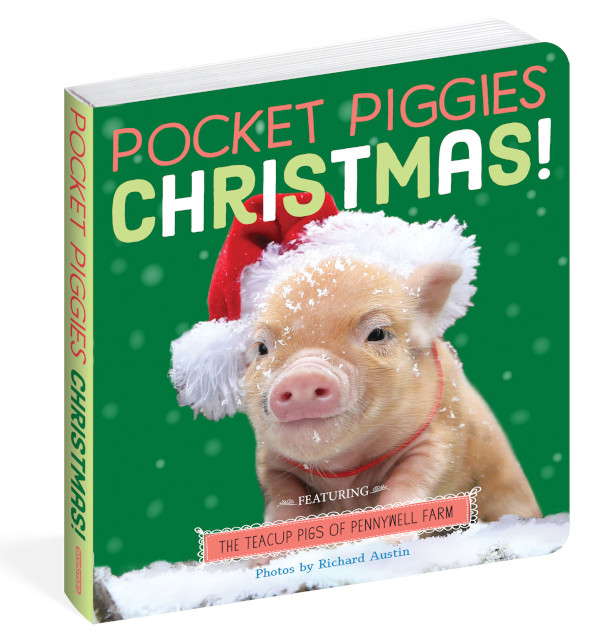 Kids love barnyard animals, especially pigs, delighting in their pink noses, endearing sounds, and affectionate demeanor. Photographer Richard Austin captures the whimsical delight of these playful creatures in this children's book full of irresistible photos, showcasing heart-melting images of the pigs getting into the Christmas spirit amidst wintry scenes of twinkling lights, festive holly, and smocked snow. With sweet scrunched up noses and cheerful text, Pocket Piggies: Christmas! is a heartwarming way to introduce babies and toddlers to the joys and traditions of the season.
Pennywell Farm, the idyllic setting of these photographs, is located in a lush valley in Devon, England. A proud advocate for sustainable farming, renewable energy, and animal welfare, Pennywell Farm is home to an array of animals, including this cuddly drove of pocket pigs. These beloved pigs are social, intelligent, and remarkably loving, known for sleeping cuddled up snout to snout and their naturally curious dispositions.
A small book bursting with the unique joy of these tiny pigs, Pocket Piggies: Christmas! is the perfect stocking stuffer to celebrate Christmas with animal-enthused young children this year! I hope you'll consider a feature placement or review for the book– I would love to share a copy with you! Please let me know the best address and I would be happy to put a copy in the mail. You can view the product page for this new addition to the Pocket Piggies series here. Thanks so much for your consideration, I look forward to hearing from you and discussing possible plans for coverage!
JETSWEAT is a video streaming fitness platform that provides exclusive access to top boutique studio classes, personalized programming and real-time performance tracking.
Our mission is to empower an active lifestyle by providing real boutique fitness classes on a convenient and accessible platform available wherever, whenever.
www.jetsweatfitness.com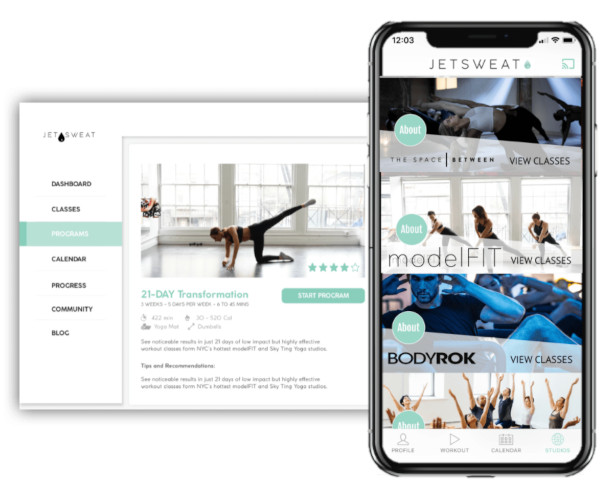 All of our video content is proprietary and shot only by our team on location, to ensure an authentic, immersive experience seamlessly across all categories. Refreshed content is delivered to the platform every week as we continuously provide variety and ongoing discovery to our members. Underpinned by our custom-built technology, JETSWEAT combines real-time performance data and user profiles to deliver tailor-made motivation and personalized programs best suited to individual needs and preferences, optimized to flexibly fit any lifestyle.
Happy Masks
www.happymasks.com

Featured by Refinery29 and ranked the #1 masks for kids by USA Today, our masks make the perfect stocking stuffer or holiday gift during COVID-19. Here's an overview of what makes our masks the most recommended by doctors:
99.9% filtration: Five layers of sewn-in protection, including a nanofiber membrane, all work together to block 99.9% of viral and bacterial particles. Our filters have been perfected over the last 20 years and are third-party tested by Nelson Labs USA.
Reusable and washable: Happy Masks are washable for at least 50x and provide 250 hours of protection on average. Most filters are not washable, which is why they need to be sold as separate inserts. Having a sewn-in and wafer-thin filter like ours enables corner-to-corner coverage, and a lightweight and breathable profile.
Better air flow: Our unique "beak" shape keeps the mask away from your nose and mouth, allowing you to breathe easier. No more muffled voices! This design is also great for preventing maskne.
Precise fit: Every mask includes adjustable ear straps and a nose wire. We carry a range of sizes that fit everyone from toddlers to adults.
Fun prints: Masks are not just a necessity—they have become an everyday accessory. We print ours in both neutrals and fun colors and prints to appeal to a wide range of customers.