Redefining Normal: How Two Foster Kids Beat The Odds and Discovered Healing, Happiness and Love is a page-turning memoir that will open your eyes to possibilities and dreams. If you like honest tales of triumph, refreshing transparency, and resilient faith in God, then you'll adore this inspirational story. We all need a bit of hope and inspiration right now!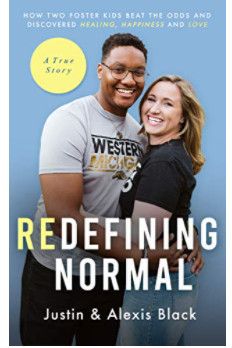 Here's just one of the reviews:
"The most moving true story I've ever read in my 53 years of life. No matter how difficult your life, this story of triumph and beating the odds, will move you to the core and help you realize that there are always others who have suffered more. And more importantly, that there is always hope for recovery, love, faith, change and brilliant positivity. Get your copy today and join Alexis and Justin in giving back and changing lives". – Renee Allen
The second gift idea is the Perfect College Student Planner that is perfect for graduating high school students as well as current college students. This is filled with inspirational quotes, daily to-do lists, and tip sheets to help students stay motivated and organized during this upcoming semester in a much needed chaotic world right now.
Here is a quote:
"Once I put those [tips] into practice, I saw my productivity increase tenfold. I started to use my time more wisely and get more done with less procrastination. This semester has been my most successful in the classroom and out of the classroom."
Trust GXT 232 Mantis Streaming Microphone – £29.99 from Amazon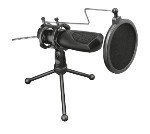 The Mantis has a USB adapter for high-quality, distortion-free digital audio for any PC or laptop. The shock mount and pop filter, clear audio reproduction makes the microphone perfect for podcasts, music recording or streaming on Twitch or YouTube.
Equipped with a tripod stand and 1.5m cable, the angle of the microphone can be easily adjusted and used in the most comfortable way possible.
JINGLE ALL THE WAY INTO THE SEASON OF GOODWILL, GIVING AND GAMING WITH ACCESS SPORT & JINGLE JAM
The Jingle Jam Life Changers Appeal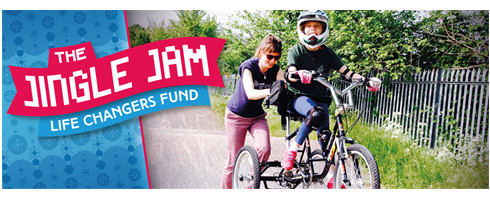 As the season of goodwill and giving arrives, the frivolity and excess of seasonal spending can feel a little conflicting, but if you're looking for a way to both gift and give back, we've got just the ticket.
Say hello to the Jingle Jam 2020 Bundle! Including more than 35 games with a value of over £400, as well as other awesome content too, the Jingle Jam 2020 Bundle provides the perfect present for the gamer in your life, and offers a simple way to do your bit for charity this Christmas too.
For a minimum donation of £25 or more you will receive Steam keys to a bundle of favourites such as Colony Survival and Dicey Dungeons, alongside the critically acclaimed Prison Architect and Starbound; hidden gems like For The King and Dead in Vinland are also included in the must-play bundle.
Whether you add to your own collection or gift to others, the donation can help support great charities, including sport inclusion charity Access Sport and its Life Changers Fund.
Access Sport's Life Changers Fund sees the charity working to raise £500,000 to give 5,000 disabled children the chance to play sport at a time when looking after physical and mental health is more important than ever.
Covid-19 has made it even harder for thousands of disabled children to access life-changing opportunities to play sport, and thanks to the 2020 Jingle Jam you can support Access Sport's Life Changers Fund in tackling this issue, simply by buying amazing video games at a fraction of their normal price. To make your contribution to the fund, simply select Access Sport as your chosen charity when purchasing your Jingle Jam 2020 Bundle.
The Jingle Jam runs until the 14th December, but donations to the Life Changers Fund can still be made after this date via the Access Sport website. So, if gaming isn't for you, why not opt to donate directly and give the gift of sport this Christmas, by purchasing a piece of vital sports equipment for a disabled child through the Access Sport website? Donators can choose from a list of items including a hockey stick and ball for £25 to enable a disabled child to play hockey, and a balance bike for £165 to enable a disabled child to learn to cycle.
Together, we can bring joy and health back to the lives of thousands of disabled children as quickly as possible, so give a gift this Christmas that can help change the life of a disabled child.
Santa Claus Still Coming to Town Despite Pandemic
Free 3D Santa Appears in Your Living Room for Holiday Pictures, Video and Festivities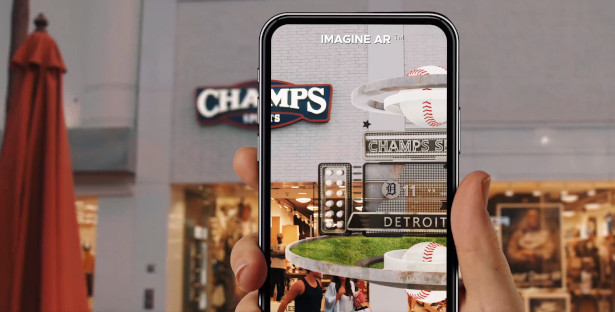 ImagineAR (IP:CSE)(IPNFF:OTCQB), an Augmented Reality (AR) company that enables sports teams, brands and businesses to instantly create their own mobile phone AR campaigns, has created a 3D hologram of Santa Clause that can be dropped into homes around the globe. Families will be able to take pictures, create fun videos with their children, friends and pets with their very own personal at-home, 3D Santa. Animations include Santa dancing along with loves ones as well as make well wishes.
Due to the current pandemic, bringing children and loved ones to malls and crowded stores to sit on Santa's lap for photos, has become unsafe, but that doesn't mean this annual rite of passage needs to be missed. ImagineAR's 3D Santa will enable families to still be able to take those pictures and videos to share with loved ones, use for holiday cards or post on social media.
Click this link to listen to Santa discuss working with ImagineAR.
Inspired by the distraught 5-year old daughter of a fellow elf, ImagineAR head elf Alen Paul Silverrstieen and his team got to work. "This little girl wanted to visit Santa before the holidays and while she understood it wasn't safe, it broke Santa's heart," said Silverrstieen. "The big guy was quite clear- make it so parents, grandparents and friends can use their smartphone to bring him directly into the homes of children everywhere for photos. We went a step further with Santa's magic- using the free ImagineAR app and from the phone, folks can even record video of Santa Claus dancing with their little ones in front of their very own trees to share with family and friends!" he announced proudly.
To have Santa drop in to your home, just download the free ImagineAR app in theIOS App StoreorGoogle Playon your mobile device, select "AR Near Me", select your preferred Santa experience from the bottom of the screen, and Santa will magically appear right in front of you through your phone. The ImagineAR app has multiple Santa experiences to choose from. "In case a half-eaten cookie and empty glass of milk aren't enough, we can even provide parents with photographic 'proof' that Santa was in their home on Christmas Eve stealthily with his big bag of toys," whispered Silverrstieen.
Yatlina, a company creating everyday aromatherapy products aiming to support mental and physical wellbeing.
The perfect wellbeing and stocking filler category and it's very timely for this time of the year and considering all the circumstances surrounding health right now and also with wearing masks for outdoor events coming up.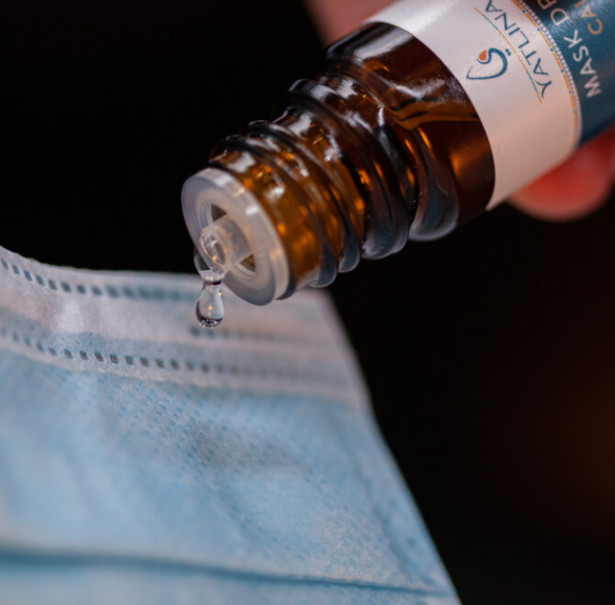 Mask Drops
Aromatherapy for your face mask
Mask Drops
Gentle, Safe, Effective.
Mask Drops is a blend of 100% natural ingredients. The first product of its kind to use pure essential oils and flower water hydrosols safely diluted and mixed in a natural low foam base. Making it safe to use everytime you wear a mask and easily washed off.
Formulated and produced in the UK, available for worldwide delivery.
Mask Drops come in two sizes and a choice of two blends to calm or energise while supporting the immune system and making the experience of wearing a mask more comfortable.
IMG_3821.png
Where to purchase it
Products can be purchased through our website or through instagram/facebook
www.yatlina.com/maskdrops
www.instagram.com/yatlina
www.facebook.com/yatlina
The price point
5ml : £10.99
10ml: £18.99
Delivery
Free UK Delivery on all purchases.
Worldwide shipping is available to most countries.
Mask Drops comes in two sizes and a choice of two blends.
Travel Size: Approximately 150 drops with a reducer dropper for easy use on the go.
Full size: Approximately 350 drops with a pipette dropper for a controlled application.
Both bottles have a UV protecting amber glass casing that can easily be recycled or even better reused and up-cycled.
Boho Seventy
Bohemian clothing company that helps empower thousands of women all around the world with their clothing.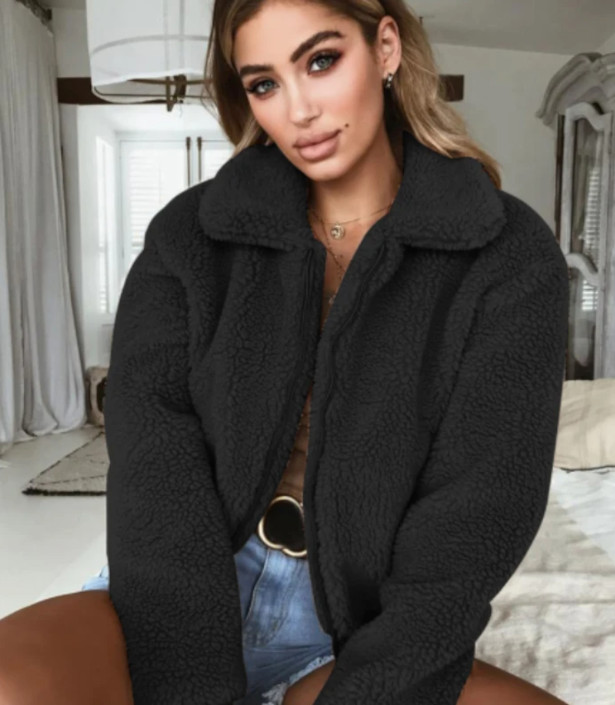 These items are perfect gifts this Christmas season😄 Check it out!
Polly Jacket bohoseventy.com/products/polly-jacket?variant=33238624895073
image.png
Antonella Socks bohoseventy.com/collections/boho-socks/products/antonella-socks?variant=33236549730401
image.png
Alice Allison Bag bohoseventy.com/collections/boho-backpacks/products/boho-backpack?variant=32550654574689
image.png
Jaha Chain Bracelet bohoseventy.com/collections/boho-jewelry/products/jaha-chain-bracelet?variant=32666578976865
Instagram
www.instagram.com/bohoseventyshop
Facebook
www.facebook.com/boho70
Tobi Tobin, a luxury line of candles, fragrance & chocolate.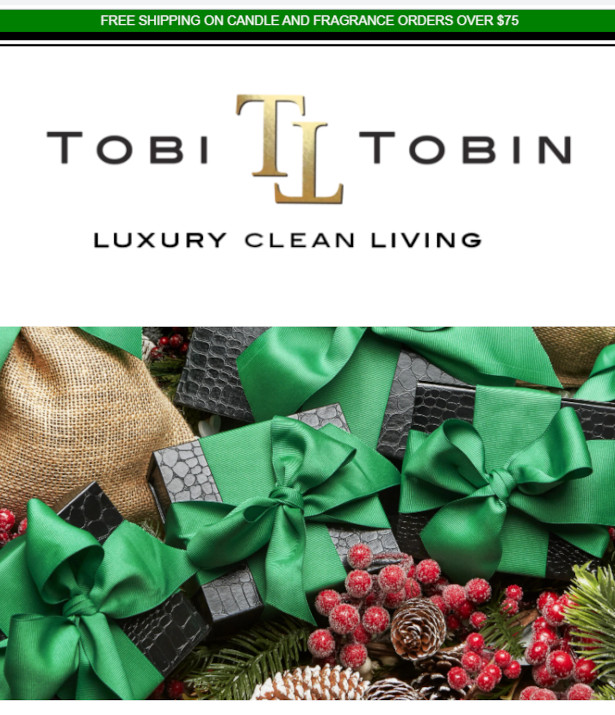 The Gift Box includes a box of their famous, luxurious chocolate, as well as a candle of your choice. They offer four different boxes (tobitobin.com/collections/black-box). Their most popular is Gift Box #3 which has a 9 oz. Candle and a Medium Box of Chocolate. This retails for $115.
Triple T-Shirts by Beau McCall
tripletshirts.com
Unique triple t-shirt

The brand-new Triple T-shirts by Beau McCall, which are 3 t-shirts combined into 1 garment that can be worn in 6 unique styles.
They are:-
– are versatile, original and creative – each triple t-shirt can be worn in 6 unique styles (poncho, short-sleeve, left drape, right drape, hoodie, and shawl). The shirts are perfect for moms-on-the go, can take you from daytime to nighttime, each one is one-of-a-kind, and we have a range of themes from pop culture to social justice.
– are sustainable – the shirts are upcycled so no fast-fashion here! We are repurposing and redefining t-shirts at the same time.
These Triple T-shirts retail for $150 and up and they are available at www.tripletshirts.com. The line has had success at Nordstrom, been worn by legendary entertainer Debbie Harry of Blondie, and been featured in the NY Times and Paper Magazine.
The SkyClip+ (www.theskyclip.com)
The SkyClip was conceived to ensure pleasant flights for travelers worldwide with a device that holds their smartphone, tablets and so forth that attaches itself to the airplane's travel trays.

Some highlighted features from the patented product include the: no-slip material, an easy-to-carry durable design and the flexible angled smart device mount makes one's airline seat into a home theater and no need for holding a device for hours on end.
Can be purchased via Amazon in a one and two-pack: Amazon.com: The SkyClip – Made for the Air – Use it Anywhere: The SkyClip – Made for the Air – Use it Anywhere.
The Absolute Dater
New Year's 2021 Gift suggestions
2020 has been a tough year for all of us and has made basic necessities seem luxurious. So, while we are ending this troubling year and welcoming a new ray of hope, here's how you can appreciate each other:
1. A handmade card: Yes, Take out some pens, papers, pictures, and let your creativity flow. There's nothing more valuable than effort and initiative, especially, this year when all we have longed for is to see and high each other. Don't forget to add a personal message that says "If we made it through 2020, we sure are tough" – I am sure the receiver will be elated to see the acknowledgment and the effort.
2. Homecooked food: What better than some delicious homecooked meal? If there's some specific cuisine or food item that the receiver loves, look up its recipe on the internet and give it a try. If you are not sure about your cooking skills, you can try it several times before New Year's. Trust me, all that effort will be worth it when you see the receiver relishing the taste.
The Absolute Dater
www.theabsolutedater.com
UNest, the first-of-its-kind mobile app that helps parents invest in their children's future financial wellness, has made gift-giving easier and more meaningful with the addition of gifting to its award-winning UNest Investment Account for Kids.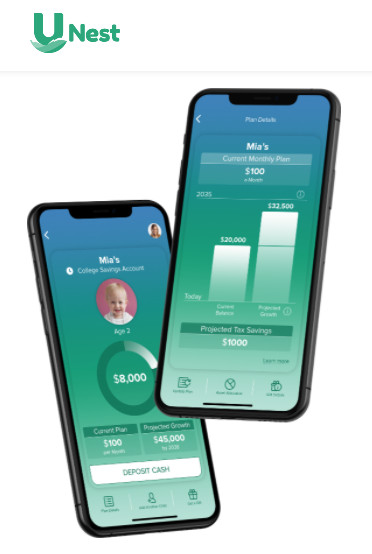 Family members and friends can now contribute directly to a child's UNest Investment Account for Kids by simply clicking the personal gifting link shared by the child's parents and picking the dollar amount they would like to send. The UNest Investment Account for Kids provides a tax-advantaged and flexible approach to saving and investing for minors. The custodial accounts offered by UNest avoid the restrictions of 529 plans — the funds saved can be used for any life event including education, first car, accommodation, or a wedding.
Between the economic pressures posed by the pandemic, and the restrictions on travel and group gatherings, UNest's gifting solution enables family and friends to give a gift that meaningfully contributes to a child's future even if they cannot be in person together for the holidays.
Parents are also looking for more practical and longer-lasting gifts than toys that won't get used and clothes that won't get worn. This was validated by a recent survey completed by The Harris Poll on behalf of UNest in which the parents of young children responded positively about receiving monetary gifts for their children rather than toys, clothes, and other gifts. Nearly half (47%) of parents with young children say a contribution to their child's college savings account is a valuable gift from family members and friends. The desired financial gifts that parents value include cash/gift cards (65%) or financial investments (i.e., contribution to college savings account & stock or other investments (61%).
CHRISTMAS GIFT GUIDE PRODUCT ALERT
Stay connected these holidays with SPACETALK in your stocking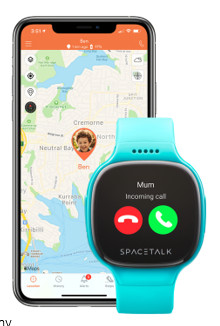 Even though the holidays may look a little different this year, giving kids and Seniors the freedom for adventure, in a safe way, has never been more important.
SPACETALK, the global leader in socially responsible technology for families has two devices that are sure to be the perfect Christmas gift.
Using modern technology in the form of a smartphone watch, SPACETALK Kids helps families feel safe and secure and SPACETALK Life gives seniors independence, care and confidence.
SPACETALK Kids
RRP $299
Find in major retailers and at www.spacetalkwatch.com
Connected via Telstra and Vodafone
Available in blue, pink and grey
Parents and carers can't always physically be there with their child but keeping connected with them is an essential part of a thriving family.
This Christmas give your children the gift of freedom to create the same sort of memories you enjoyed growing up!
SPACETALK Kids is a mobile phone built into a smart watch designed for children 5-12 years olds.
It provides two-way phone calls and SMS messaging to a parent-controlled list of contacts as well as GPS tracking alerts so parents can see when their kids are on the move.
SPACETALK Kids does not give children access to social media, apps, or any other internet services that can be dangerous to children and has a 'school mode' inbuilt for distraction free learning.
Knowing your child is safe no matter where they roam has never been so easy.
SPACETALK Life
RRP $549
Find in major retailers and at www.spacetalkwatch.com
Connected via Telstra and Vodafone
Available in grey
During this time of uncertainty, checking in on nan and grandpa has never been so important. SPACETALK Life is designed for older Australians so they too can interact and stay connected with the family (grandkids included!).
In a world first, SPACETALK Life incorporates two innovations that work in tandem – 'safety call back' initiates a return call when a senior is unable to answer due to a fall or other mishap and, 'location by request' helps with emergencies, enabling families to instantly track and pinpoint their loved one.
Featuring an SOS button, medication and appointment reminders and Bluetooth pairing, to hearing assistive devices, car audio and even a step counter to keep your fitness on track, SPACETALK Life has been purpose built to not compromise the independence and dignity of Seniors. Wearers are in complete control and able to decide who sees their location and interacts with them.
SPACETALK Life creates a new way for senior family members to stay safe and connected with their adult children as well as grandchildren in an independent, secure and engaging way.
Now connection with the family doesn't just have to happen around the dinner table!
Bush tucker is on the menu this
Christmas…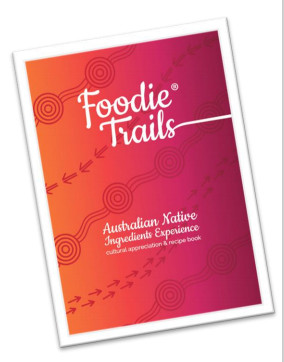 Melbourne: 24th November 2020 – Bush tucker is quickly
gaining popularity around Australia and the world. With huge
platforms like MasterChef heroing native ingredients this year,
the case is growing for Australia's native ingredients industry. The
founder of Melbourne boutique travel and events company,
Foodie Trails, Himanshi Munshaw Luhar, has collaborated with
one of the MasterChef suppliers, The Australian Superfood Co to
bring renowned food contributors together such as indigenous
chef Mark Olive and MasterChef winner, Sashi Cheliah to create
the ultimate Australian Native Ingredients Experience. The experience presents as a gift box and
features a selection of 14 Australian native spices and fruit powders, it also includes a recipe book
with a selection of esteemed contributors as well as access to a series of online masterclasses
showcasing the spices and tricks to use them in your cooking. The box is available for pre order
online now for delivery from early December and will include gift wrapping for pre-Christmas
purchases.
Himanshi has spent the last 10 years in Melbourne working in tourism and has always been fascinated
by Australian indigenous culture and its food. This curiosity has seen her venturing out to explore and
learn more about this culture at every opportunity. Her extensive knowledge of world spices and their
migration has assisted her in curating this unique experience and allowed her to bring these
wonderful indigenous stories to light.
"With all the complications that 2020 brought the tourism and food industry, it has also offered time to
create unique projects such as this from our homes. It also allowed me the time to explore my around
Australian bush foods. I am delighted to be collaborating with The Australian Superfood Co and offering
people a special experience for the foodie in their life ahead of Christmas," Himanshi said.
Hayley Blieden, Founder of The Australian Superfood Co said, "Australian Native Ingredients have been
quite foreign to many of us growing up. Luckily, things are changing, and Aboriginal heritage, culture
and food are now included in our school curriculum and media. By having the opportunity to work with
Foodie Trails we are able to introduce these ingredients into your kitchen enabling you the opportunity
to experiment and experience the delicious flavours which have been growing in our backyard for
60,000+ years."
Himanshi has assembled an exciting team of contributors for this project, each of them fuelled by a
passion for native ingredients and a willingness to share their knowledge with the wider community.
MORE INFO
Foodie Trails website www.foodietrails.com.au/australian-native-ingredients-experience
Australian Superfood Co website austsuperfoods.com.au/
Brewing America
brewingamerica.com
Also available on, Amazon, Ebay andWalmart.com. too!
New Releases!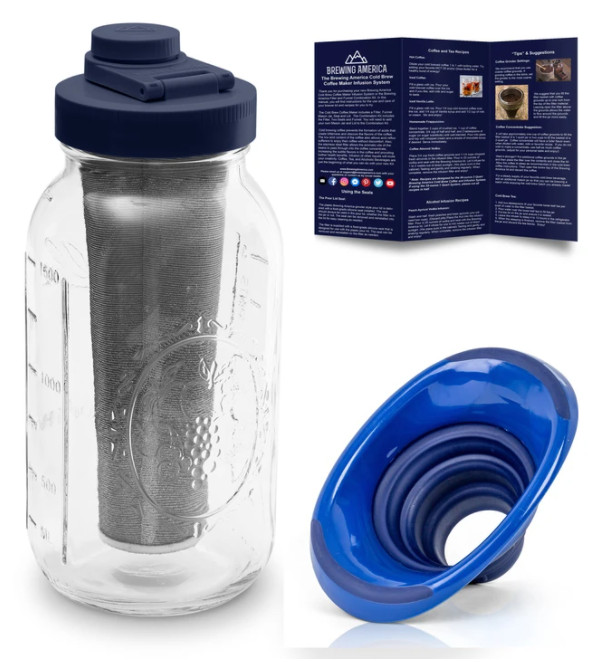 1. Cold Brew Coffee Kit in a Mason Jar! These make a great giftbecause they are easy and convenient! You prepare it the day prior andlet it sit on your counter or fridge….that's it!! It's a Mason Jar witha stainless steel filter to put your coffee grounds in, offered in both 1 quartand 2 quart sizes. But the best part is our LID! We designed andpatented our American-made Mason Jar Lids! American-made means safe and highquality that folks can trust and depend on! The lid boasts no drip, nospill, no leak and stay-open lid design features.
2. Mason Jar Funnel: to help folks keep their kitchen clean! It fits both wide-mouth and regular mouth mason jars and collapses down foreasy storage. Customers LOVE our funnels and we have tons of awesomereviews on it!
3. Dissolvable Labels: To keep your drinks and foodorganized in the fridge, freezer or pantry, these labels are magical atclean-up time! They disappear under running water in less than 30seconds! So no scrubbing or sticky residue! And no more forgettingwhat's in that container and how old it is….less waste! Check out our videoon it—very cool!
All this is backed by our personal customer service, great instructions and willingness to help brewers, fermenters and mason jar lovers!
Please check out their website www.BrewingAmerica.com to see their products. We enjoy working with bloggers and writers and arehappy to ship you free products and to cross-promote your write-up in ourmarketing campaigns.
Brewing America ®
www.brewingamerica.com
www.facebook.com/BrewingAmericaCo/
www.instagram.com/brewingamerica/
www.amazon.com/s/ref=nb_sb_noss?url=me%3DA2PGURVGLFZIBY
Brilliant Screen-Free Things for Kids
Rugby fans have kids and this book is very useful to the whole family.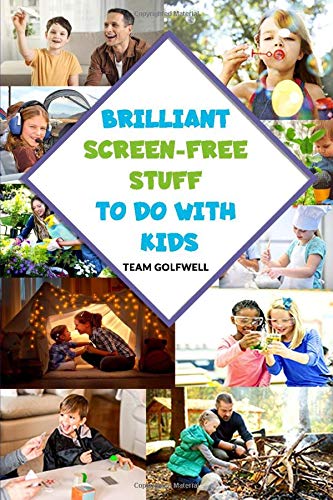 This year we have an excellent gift for families that benefits everyone in the family to help get children off digital games, etc. Brilliant Screen Free STuff for Kids and here is the link to the book where it can be purchased. > www.amazon.com/Brilliant-Screen-Free-Stuff-Kids-Grandparents/dp/B0863TW78X
Every family home should have this book. The American Pediatric Association recommends children need a balance between screen time and other healthy activities. This quick reference book for parents and grandparents has over 350+ screen-free activities to give you fast substitutes to get them off digital games, tablets, laptops, TV, etc., and improve and expand their life. It also features some activities for children with handicaps, autism, Asperger, as well as teens.
Parents, Grandparents, and most importantly kids will enjoy this book to get active, refresh, socialize, have lots of fun, and enjoy a healthier balanced life!
NBA 2K21 Next-Generation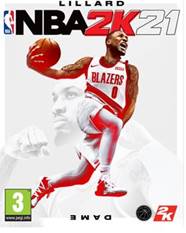 Welcome to NBA 2K21, where Everything is Game. The world's most popular basketball simulation game for the last 20 years brings together best-in-class gameplay and graphics, new and innovative features, top brands and artists and more to bring ballers from all over the world together in the immersive open-world "Neighborhood" dubbed 2K Beach.
With iconic covers featuring Damian 'DAME D.O.L.L.A.' Lillard on the Standard Edition and Kobe Bryant on the Mamba Forever Edition, NBA 2K21 brings high-flying dunks, buzzer beaters and blocks through modes including MyCAREER, MyTEAM, MyGM, MyLEAGUE and more.
Xbox One, PlayStation 4, Nintendo Switch, Stadia, and Windows PC.
3
The sports fanatic, next-gen early adopters, the baller in your life, and players that want to see IRL culture personified in video games.
Skullcandy Christmas product drop. The buds are described to be 'champagne metallic' finish and come with a poster bundle from Brooklyn-based artist Spencer Gabor.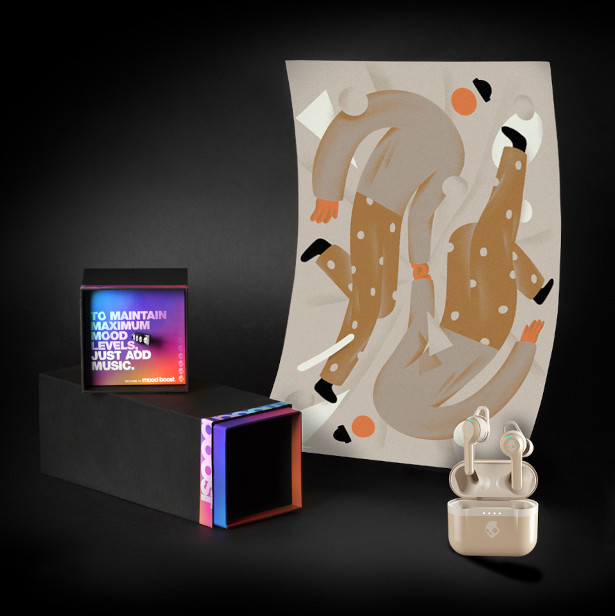 Indy Evo is a new addition to the Skullcandy true wireless family. It features touch controls, 3 EQ modes, Tile™ tracking technology and 30 hours of total battery life.
This drop is part of Skullcandy's Mood Boost campaign where every month, Skullcandy is spotlighting a new uplifting mood to encourage positivity amid the growing mental health crisis we all face today.
A portion of every Mood Boost sale will benefit To Write Love on Her Arms to help directly fund the treatment and recovery for those suffering from depression and addiction.
Get Active, Get Moving.
Get active, get moving and get jumping with the exclusive Minions® Trampoline. The fun and interactive trampoline features an amazing design with everyone's favourite Minions®.
It is specifically designed for young children, the 4.5ft Trampoline is a safe and secure way for children to start their jumping journey.
In trampoline is interactive, when a child bounces on the Minions® printed mat it activates one of the eight fun sounds that little ones will instantly recognise from their favourite movie.
Children can jump with confidence and the trampoline is surrounded by a safety net which helps children and parents relax, knowing they can jump in complete confidence.
The 4.5ft Minions® Trampoline with Sounds costs £119.99 from PlumPlay.co.uk
HALF OF BRITS PLAN TO ORDER TAKEAWAY ON CHRISTMAS DAY
ONE IN FOUR PEOPLE SAY THEY ARE BORED OF THE SAME TRADITIONAL CHRISTMAS DINNER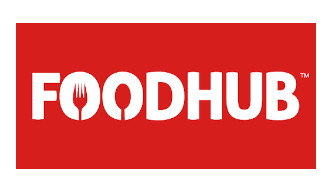 Almost half of the UK plans to order a takeaway meal on Christmas Day, according to new research.
With the year drawing to a close and the countdown to Christmas officially beginning, the excitement is starting to fill the air. As people are planning their Christmas shopping, decorating their homes and prepping the kitchen ready for the traditional turkey with all the trimmings, not everyone is looking forward to that delicious dinner.
In fact, one in four Brits have said they are bored of the same traditional Christmas dinner on Christmas Day, according to new research published by food delivery app Foodhub.
Almost half (49%) of the 2,000 Brits polled plan to order a takeaway on Christmas Day. Four in 10 claim this will save preparation time and 35% say it will save time on the washing up.
When it comes to the UK's favourite festive takeaway food ordered on Christmas Day, Indian takeaway is ranked top (42%) followed narrowly behind by Chinese (39%) and then Pizza (28%).
To reflect this, Foodhub has now produced a limited edition festive-flavoured musical pizza-box that plays a special seasonal Christmas jingle when the lid is opened. Anyone who orders a pizza from Foodhub over the Christmas period stands a chance of having their pizza delivered in one of the special musical boxes.
Wil Chung, Foodhub spokesman, said: "We produced our Christmas-themed musical pizza boxes to reflect not only one of the favourite Christmas Day takeaway options but also to help put a seasonal smile on our customers faces. It's been a difficult year for everyone and we wanted to do something that would help get people in a festive mood.
"It is no surprise that, after such a difficult 12 months, more people are turning to takeaway food this year either – the average household spends over six hours cooking and preparing the Christmas dinner, according to our data, with 30% spending between four to five hours and a further 20% spending two to three hours preparing the main Christmas Day meal."
Hosting a festive feast for the entire family isn't cheap, as the average household spends £75 on food and drink for Christmas day, with 15% spending up to £50 and 10% splashing the cash on £150 worth of tasty treats.
Wil Chung added: "As more and more people are becoming bored of the traditional Christmas dinner, we're noticing an increase in takeaway orders. Cooking and preparing a dinner for your loved ones can be a stressful affair, especially on the busiest day of the year. So, it comes as no surprise that more people are turning to takeaways to save the time and stress that comes with a traditional turkey and all the trimmings.
"With the average household spending up to £75 on their festive feast, Foodhub are here to bring the cost of eating way down. Unlike our competitors, we don't charge takeaway/restaurants commission fees, which makes it cheaper for them and for you, as they can offer better prices then the likes of Just Eat, Uber Eats and Deliveroo."
The new survey data shows millennials are the most likely group to order a takeaway on Christmas Day (17%) compared to those over 45 (7%), and pizza is their preferred choice (45%). They are also prone to ordering a takeaway as a late in the day meal or supper (36%).
So, which area of the UK fancies a change this Christmas?
People across the West Midlands are the most bored of the traditional Christmas dinner (16%) compared to the rest of the country, 66% of people in Wolverhampton claimed they are bored of the tradition, whereas people in Aberdeen would prefer to order a takeaway as it'll save on washing up (55%).
Nearly half of Glasgow would consider ordering a takeaway on the holiday (47%), compared to just 11% of people in Portsmouth.
When it comes to who spends the longest amount of time preparing the Christmas feast, a whopping seven hours are spent by people in Swansea compared to just five hours in Aberystwyth.
Wil Chung added: "Our survey showed some distinct regional variations on our takeaway ordering habits. For instance, the region of Yorkshire has ordered a takeaway meal multiple times more than the rest of the nation.
"People in Coventry would be prepared to spend the most on a takeaway over Christmas (£54) compared to people in Gloucester who would spend just £20."
Foodhub is also planning to give away a number of these festive musical pizza boxes plus other Foodhub surprises to customers in a special Christmas competition due to be launched on its Facebook page in the next week.
Whilst people might not be spending as much time indoors now the new tier restrictions allow some areas to socialise, that doesn't mean people have stopped taking care of their households.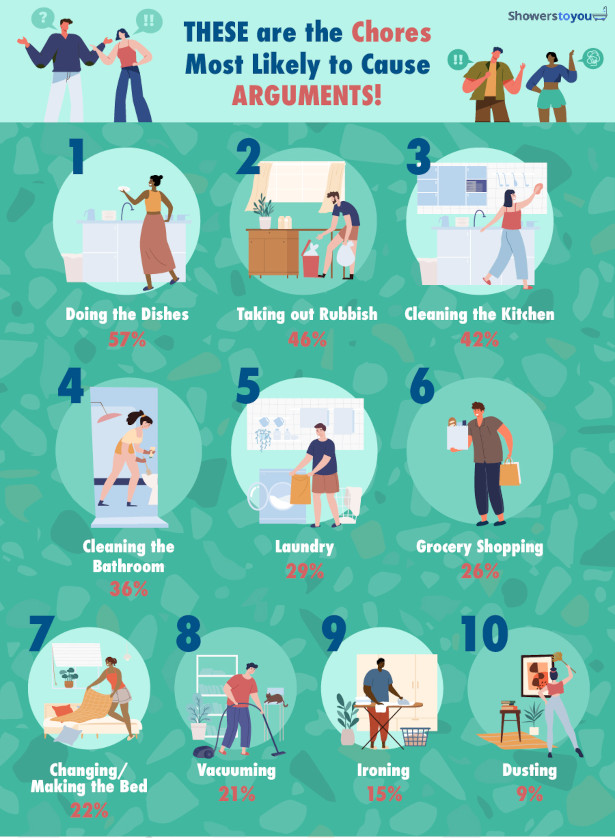 Moving in with your partner is often called the 'make or break' part of the relationship, and arguments are bound to arise over personal space, habits, and more.
With more couples taking the plunge into cohabitation in 2020 than ever before – partly a result of various lockdowns – it is only right to assume that lover's tiffs have been on the rise. Bearing this in mind, bathroom and shower experts over at ShowersToYou decided to research which household chores cause the most arguments between couples – and the chore that causes the most is pretty dirty!
Just some highlights of the study include:
90% of couples will spend up to ONE HOUR arguing with their significant other over chores!
15% of ex-couples revealed that quarrelling over household chores was a direct contributor to the breakdown of the relationship
Doing the dishes is the chore causing the highest percentage of troubles, with more than half of couples arguing over it
Dusting is the least stressful chore, with only 9% of couples arguing over it.
Planning a Spontaneous Marriage Proposal Over the Christmas Holidays? No Problem… Get Your Search On With Our Engagement Ring Buying Guide
So, you've been building up the courage all year, or maybe for years, and have decided now that the timing is right… you want to find the perfect moment to pop the question this Christmas or New Year? It could be the silver lining of 2020 for you and your beloved. Goodness knows, its our loved ones, especially our partners in life, that have helped see us through this year of uncertainty and chaos. But, why not go out with a bang in 2020 and make one thing certain… you are going to make your proposal happen and celebrate your love for eachother this Christmas?
Before you plan where to drop down on one knee or, how you're going to create the best surprise proposal scenario, you need to make sure you're confident on your engagement ring choice and get that part spot-on. Your groom or bride-to-be may have been dropping little hints about rings for ages, or their mum might be able to help with ideas, but really it's all down to you—good luck, you've got this.
Of course, making such an important buying decision and all the deliberation that comes with it, can naturally bring a bit of stress – afterall, there is so much choice out there and you want to get it right. With a bit of guidance from diamond enegagement ring specialists, Angelic Diamonds, you can get yourself clued up quickly on all the available styles and narrow down the search. The perfect engagement ring is out there and you will find it…
Step 1. Choosing the perfect ring style for your partner
The first thing to consider is, which style will best suit your love? The style is very important as this can determine how many diamonds the ring will hold, how they're arranged, and the way that it looks on the finger. There are eight styles choices to weigh up—unless of course, the preferred style has already been discussed and agreed on.
• Solitaire—Do you want to keep it simple and classic? The solitaire ring could be the best choice. It features a single round stone in the centre of the band.
• Shoulder—This style has a strip of diamonds running down each side (shoulder) of the band, and it usually has a larger diamond in the centre too.
• Halo—This is a great choice if you are really unsure which style to go for as it's one of the most popular styles and features a centre diamond which is framed with smaller diamonds to make the centre stone look bigger.
• Three-stone—Keep it romantic and symbolic with a three-stone (trilogy) ring. Said to symbolise the couple's past, present, and future, a three-stone band is often made up of a large diamond which is framed by a smaller diamond on each side.
• Cluster—Looking for something bold without paying the cost of a large diamond? This could be a good choice. In a cluster ring, smaller diamonds are grouped together to give the appearance of one big stone.
• Tension—In a tension set ring, the tension of the band keeps the diamond mounted and often creates a bold and modern look.
• Bezel—In a bezel ring, a thin piece of metal holds the ring in place. You can choose from full bezel ring settings where the diamond is fully circled or partial bezel settings that only cover part of the diamond.
• Vintage—Inspired by the past, a vintage engagement ring is designed to look like it's from centuries ago, perfect for someone who loves a quirkier style.
Step 2. Getting the right amount of sparkle
Now, we're getting a bit more technical in looking at the exact cut of the diamond. This determines how much sparkle and shine a diamond has. You might be gobsmacked by the array of choices here but this is were the ring starts to become very personalised and remember, choosing the cut of the diamond can be exciting too!
• Round—This is the most popular cut and is known to be the most brilliant by many. The stone is cut into a cone shape which allows light to enter the stone.
• Princess—This cut looks like it's a square or rectangle but is a pyramid shape and is one that is recognised for its brilliance.
• Emerald—An Emerald cut diamond is rectangular with rounded corners, designed to highlight the gem's shine.
• Oval—Cut in a similar way to the round diamond, an oval cut is more elongated and gives the ring a more modern feel.
• Pear—Also known as the teardrop, the pear cut diamond is usually worn pointed away from the hand. Due to its unique nature it has become a popular shape in recent years.
• Marquise—Cut with an elongated shape and sharp ends, the marquise diamond gives off a majestic and elegant appearance. People like it because it makes the finger looks longer and slender.
• Cushion—Also referred to as a pillow cut diamond, the cushion shaped diamond can be square or rectangular with larger facets—surfaces of the diamond— and rounded corners. This is known to be the vintage version of the round cut.
• Asscher—Cut in a similar way to an emerald diamond, an asscher cut diamond has an octagonal shape and more brilliance.
• Heart—The heart cut is obviously cut in a heart shape and it symbolises love. It has a similar brilliance to the round cut diamond, but it is more eye-catching because of its shape, it's guaranteed to turn heads, and is perfect for someone who likes to be different.
• Radiant—This type of cut has a square shape and rounded corners; it is symmetrical and similar to the emerald cut. However, a radiant cut diamond has more brilliance and sparkle.
The diamond shopping checklist, otherwise known as 'the 4Cs'
With this easy to remember breakdown, known as the 4Cs, you can determine both the appearance and cost of a diamond for your ring.
• Cut—As we mentioned earlier, the cut of a diamond refers to its symmetry, proportions, and polish. This should not be confused with the shape of the diamond.
• Clarity—This refers to the diamond's internal properties, or 'inclusions. The more inclusions that a ring has, the less appealing it is.
• Colour—Most diamonds look colourless to the naked eye, if you look closely you might be able to see that there are some subtle yellow and brown tones that separate them. Less expensive diamonds are usually the ones with the most of these tones.
• Carat weight—Carat is the unit that diamonds are weighed in. Beware, this is different to a Karat which is a measurement of purity in gold.
Don't be thrown by jargon, here's a quick rundown
Truth be told, there is a lot of jargon out there but don't let that slow you down. Getting your head around the lingo will help you fine tune your ring choice and leave you feeling confident in your decision making.
• Culet—This is the point at the bottom of the diamond. The size and angle of this can affect the diamond's worth.
• Brilliance—This refers to the appearance of white light in the stone. Light passing through the stone produces this and it's expertly measured with a Brilliance-Scope.
• Prong—This is a type of setting, also known as the claw. It uses less metal to hold the stone and therefore more light can pass through the diamond.
• Channel—Another setting, a channel secures diamonds in place and sits them flush with the band of the ring.
• Pavé — A pavé setting sets groups of small gems in place and makes the ring appear to sparkle all the way round the band.
Sources:
www.angelicdiamonds.com/education-guide.html
www.beaverbrooks.co.uk/engagement-ring-buying-guide
www.hitched.co.uk/wedding-planning/organising-and-planning/how-to-buy-an-engagement-ring/
www.brilliance.com/education