Authentic NY Deli meat built from plants. Healthy, Protein-Packed, Plant-based, Deeply Delicious! www.unrealdeli.com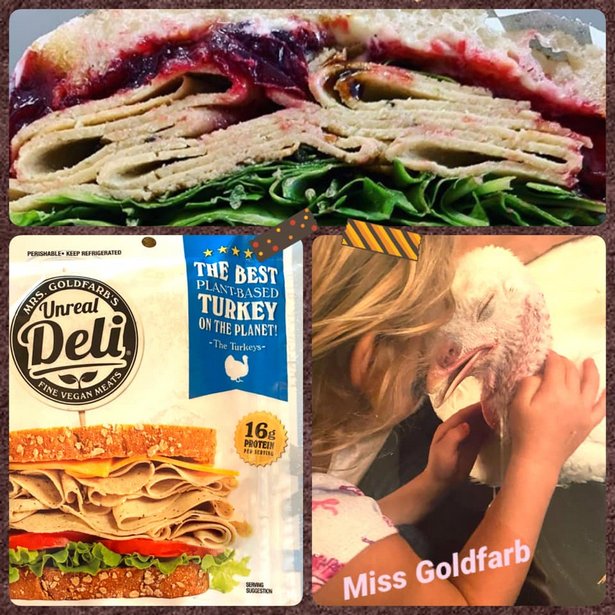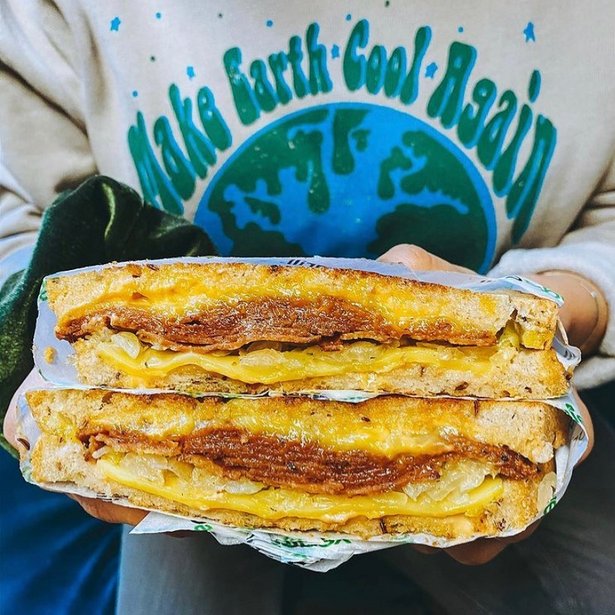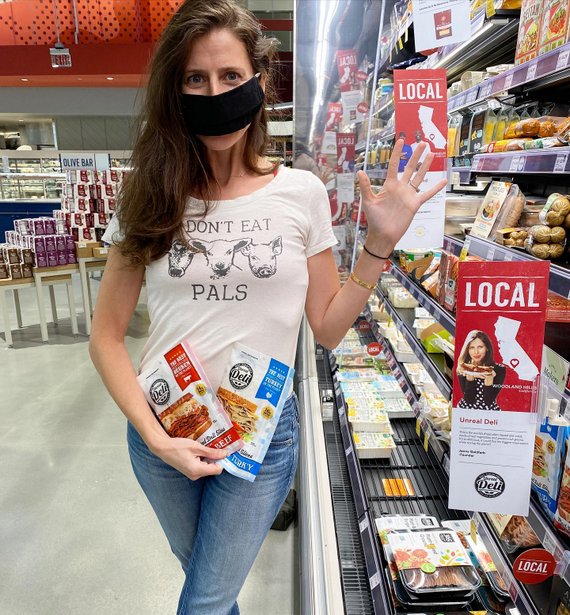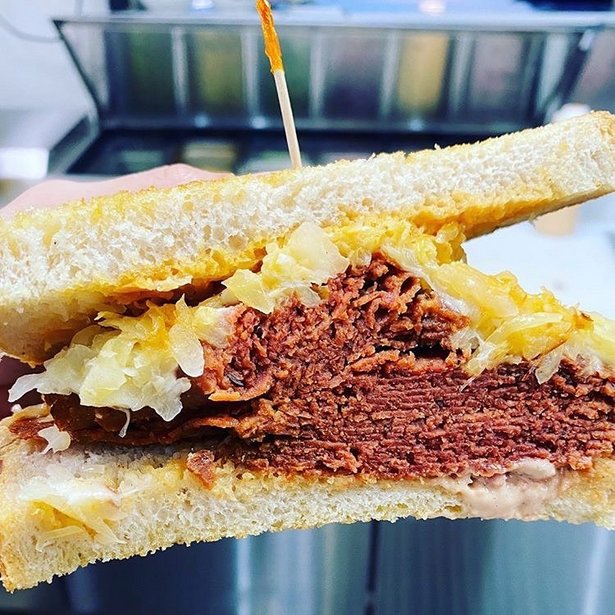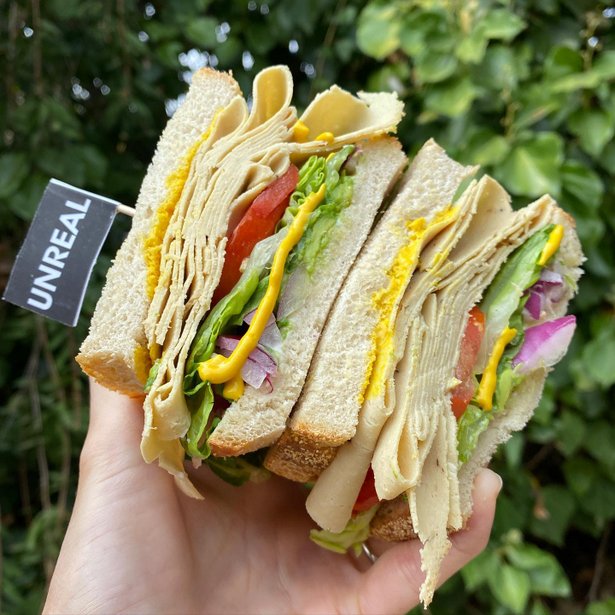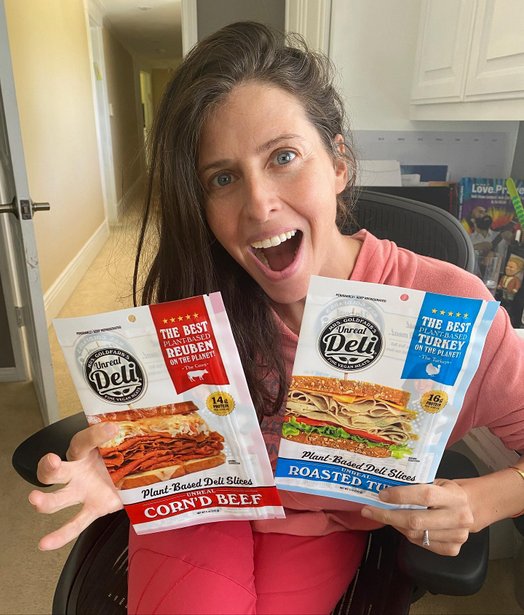 For gut-loving Christmas gift ideas for health conscious readers we suggest Kommunity Brew's DIY kits.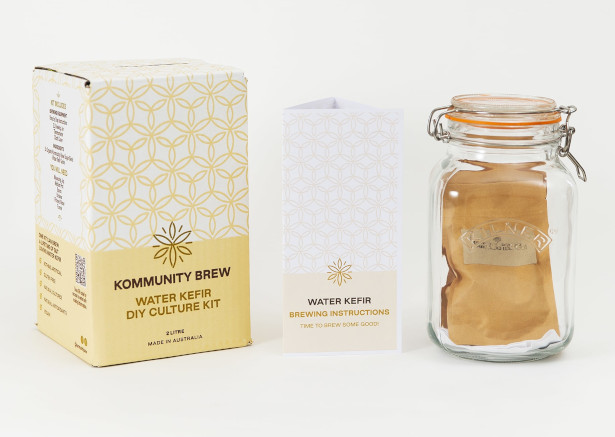 If you've got a health and wellness devotee on your Christmas list this year, give them some gut love with a DIY Kombucha or Kefir Water Homebrew Kit.
Created by Kommunity Brew in Western Australia, these clever kits contain the ingredients and equipment you need to make the fermented drinks that have become THE wellness drinks of 2020.
And they come with step-by-step instructions so even novice fermenters can get their brew on.
The Kombucha Culture Kits, which includes the all-important SCOBY (symbiotic culture of bacteria and yeast), is $65 and makes a generous three litres.
A Kefir Water Culture Kit, which contains naturally grown grains from Kommunity Brew's premium brewery, will yield two litres and costs $45.
Kommunity Brew culture kits produce drinks that are low in sugar, vegan, and gluten free.
Order at kommunitybrew.com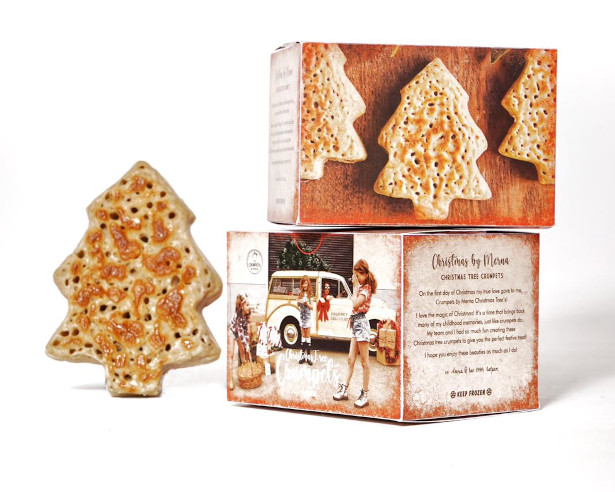 www.crumpets.com.au
'Crumpets By Merna' produce small batch hand made fermented crumpets.
For Christmas they have cute 'Christmas Tree' crumpets in gorgeous packaging which are perfect for gifts
OPUS ONE STUDIOS ANNOUNCES NEW PRODUCTS TO BENEFIT MULTIPLE CHARITIES FOR THE HOLIDAYS at Massachusetts General Hospital, " said Alan Salisbury, a retired Army general, founder
and CEO.
"Now I'm finding other creative people who are willing to donate their work to benefit their
own selected charities through Opus One Studios."
The new product releases also include the novel, "Just Bill," by Palmer McGrew and the
album "What Will You Do? Songs of Social Justice" by newcomer singer-songwriter
Whitney Parnell.
"Just Bill" is the first novel by author Palmer McGrew, whose prior publications include a
series of short stories and one-act plays. In a storytelling style compared to the legendary
Jean Shepherd ("A Christmas Story"), McGrew weaves a tale of life in a Nebraskan small
town as it takes on a big city. Proceeds from "Just Bill" benefit the Code of Support
Foundation, which helps veterans navigate and access critical services through one-on-one
support.
"What Will You Do? Songs of Social Justice" is the debut album by singer-songwriter
Whitney Parnell. "The Talk," "Closeted," and the other songs on the album explore different
aspects of social justice. "What Will You Do?" benefits Parnell's nonprofit organization,
Service Never Sleeps, which provides social justice education.
"Just Bill" is set to release in early December in time for the holiday season, and "What Will
You Do?" will follow shortly after. The full Legend of Ranger collection is available now at
www.TheLegendofRanger.com.
Today Glitter, the official US reseller of BioglitterTM in the USA, Canada, and Latin America.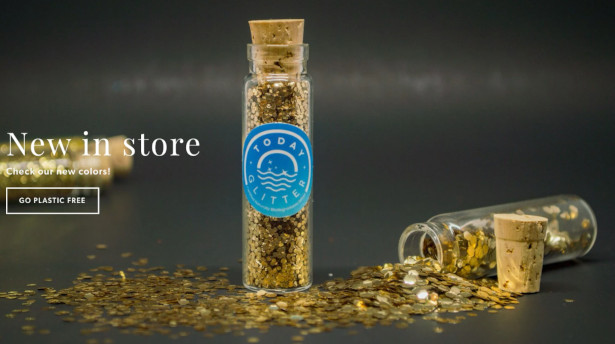 Biodegradable Glitter, microplastics free. Bioglitter has been awarded and tested as "OK Biodegradable WATER" by TÜV and Complies with Global Cosmetic and rinse off legislation. It biodegrades in nature!
This glitter has also won the "GOLD" Make-up Bar Award in In-cosmetics Global, two years in a row! And the PCHI Fountain Awards China 2019 in the Green and Sustainability category.
Two types of Cosmetic Glitter:
Pure: which is 100% plastic-free.
Sparkle: 92% plastic-free.
A third type of glitter special for crafts, called Deco, also 92% plastic-free.
Different sizes and colors for all types.
www.todayglitter.com
The price is around $10.00 and varies depending on the amount required. Get 10% off your purchase with the code "SPARKLE10"
TreeMendous Christmas Tree Ornament Decorating Kit for Kids ages 6 Craft Activity Game, Holiday Toy DIY Ornament Maker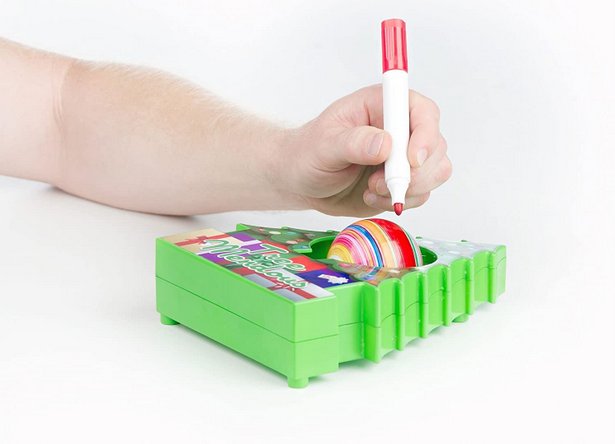 THE PERFECT PRESENT: Treemendous is a perfect present because it is an ideal activity to do with grandparents, friends, siblings and parents alike.
CREATE AS MANY ORNAMENTS AS YOU LIKE: Treemendous comes with three ornaments and a set of 8 nontoxic colorful markers
NEW AND CREATIVE WAY TO CREATE YOUR OWN PERSONAL ORNAMENT: TreeMendous uses a patent pending design to let children ages 6 and up to personalize their own ornament.
CRAFTING MADE SIMPLE: Boys and Girls alike will embrace the holidays season by making their very own handmade ornament. Sure, to become a family treasure for years to come.
ADDITIONAL ORNAMENTS SOLD SEPARATELY: If you want to create new ornaments every year, purchase additional ornaments and decorate your entire tree.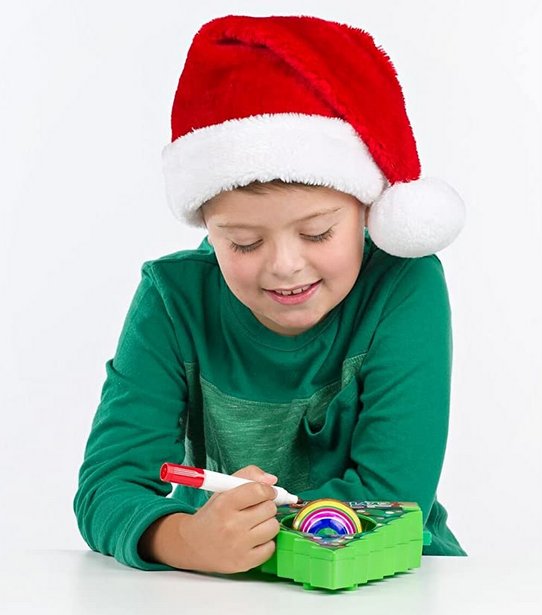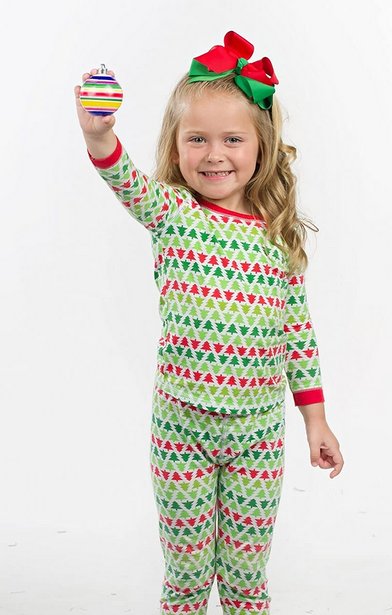 Koreselect Stamina and Koreselect Balance from KGC: All-Natural Solutions for both Men and Women During the Holidays and Throughout the Year. www.kgcus.com
Koreselect Balance is a ginseng/plant-based solution from Korea Ginseng Corp. (KGC) for women dealing with menopause symptoms.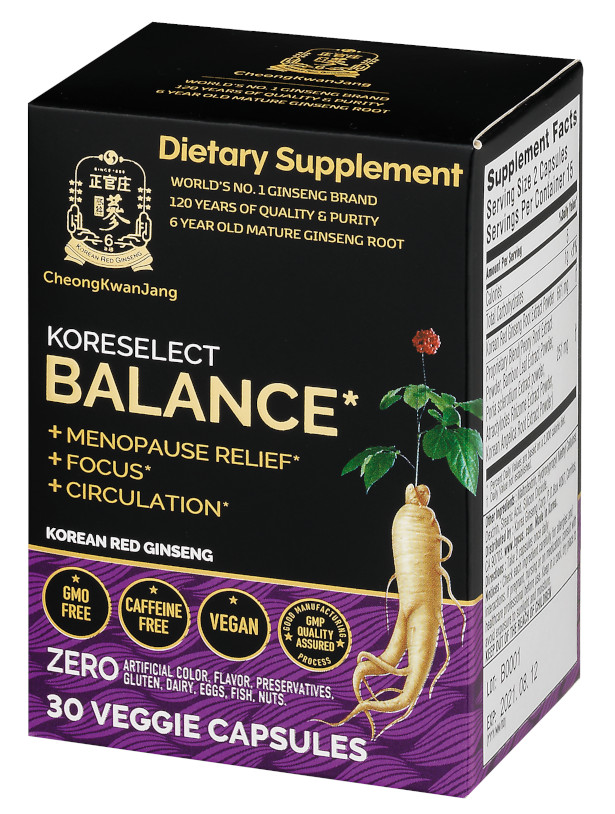 The product contains plant-based ingredients, such as peony root extract and bamboo leaf extract, which are known to help provide menopause relief. Koreselect Balance's main ingredient is Korean Red Ginseng root extract which will also help improve circulation and focus.
Koreselect Stamina from KGC for men is an all-natural way to boost healthy stamina levels. Koreselect Stamina has been formulated to support men's performance, circulation, and immune system with all plant-based ingredients and Korean Red Ginseng, without the unwanted side effects of chemicals.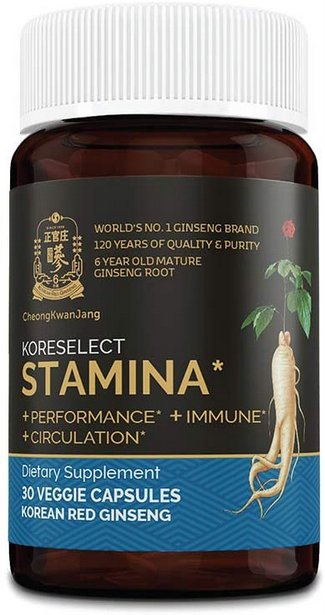 Studies have shown men using ginseng experienced improvement in erectile dysfunction. Koreselect Stamina is available on Amazon for $27.99 for 30 capsules – just a $1.86 per day.
See more and buy at :- www.amazon.com/CheongKwanJang-Supplement-Performance-Increase-Circulation
The Koreselect line of Condition-Specific Ginseng products for health and immunity support contains five unique Korean Red Ginseng-based formulas to promote a healthy immune response, energy, and overall wellness. Prices for Koreselect products range from an MSRP of $19.99 to $37.99 and consumers can purchase them on the company website www.kgcus.com, Amazon, as well as a variety of retailers and independent health stores.
For more information or to purchase a variety Korea Ginseng Corp. products, please visit www.kgcus.com . You can also follow Korea Ginseng Corp. on Facebook: www.facebook.com/KGCUS, Twitter: www.twitter.com/KGCUS, Instagram: www.instagram.com/KGCUS, and YouTube: www.youtube.com/KGCUS.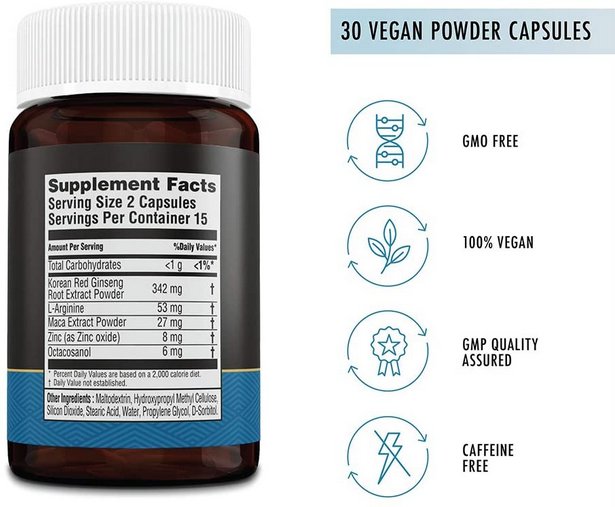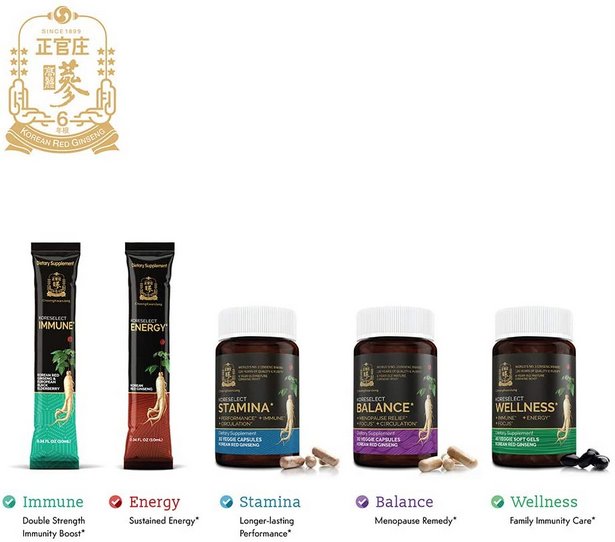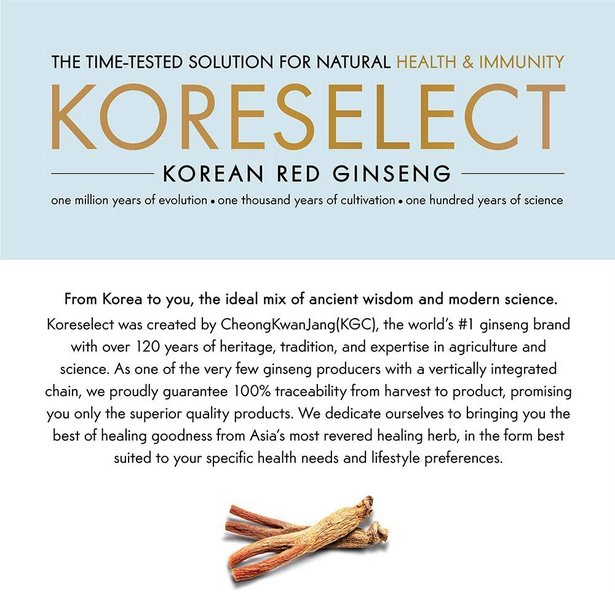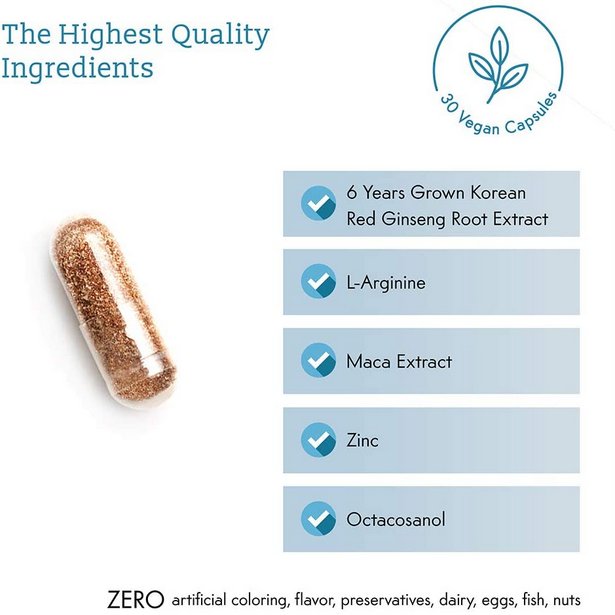 Stumped for Christmas present ideas? Bradboy is the perfect catch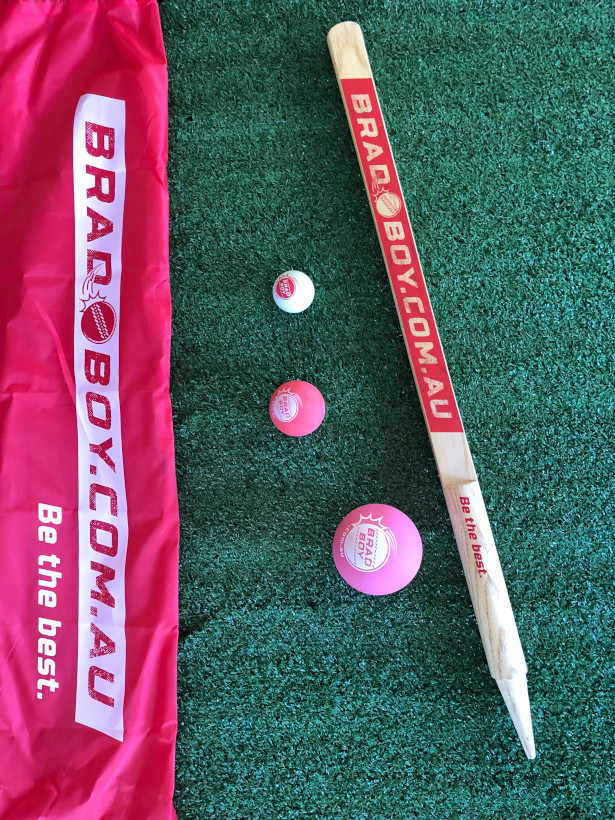 WITH a highest score of 95 not out, cricketer lover Flynn Brien knows the chances of a wearing the baggy green during a Boxing Day test are remote.
This hasn't stopped the 18-year-old from giving the next generation of young cricketers a chance to live their dream thanks to his play and train cricket kit Bradboy.com.au.
The kit revolutionises the legendary Sir Donald Bradman's practice routine.
It encompasses the fundamentals of basic batting and fielding drills and increases in difficulty as you improve. Players can play against themselves, or with friends, in simulated T20, ODI or Test Match cricket.
Flynn said the more you practice the more you'll improve your hand-eye coordination, reflexes, concentration, 'soft hands' and feet movement -which is vital out in the middle.
Flynn invested his life-savings of $10,000 into the business and has cracked a double century in sales on his bradboy.com.au website and through retail store Keith Dudgeon.
Whilst Flynn will never play international cricket at the MCG, his Christmas wish is to become a major bat sponsor for elite Australian cricketers in the future.
Visit bradboy.com.au for more information on how to train and play to be the best.
THE PERFECT GIFTS FOR TRAVEL LOVERS THIS CHRISTMAS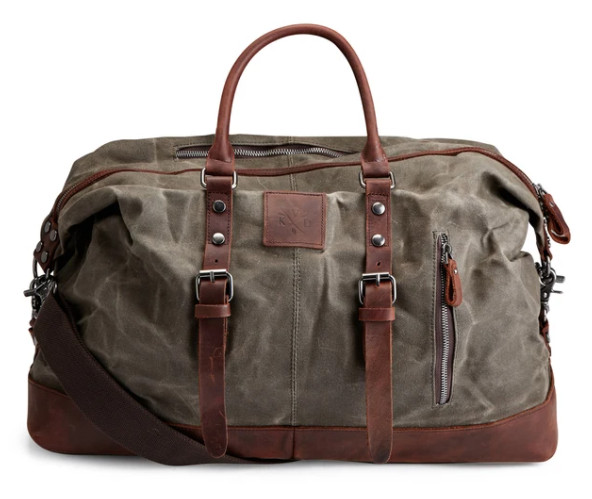 Gift your loved one a high-quality travel bag that is built to last from Kovered this Christmas
Worldwide shipping available, with next-day delivery available in the UK
Christmas shopping for your loved ones can be a tricky task. Finding a gift that is both practical, stylish and will bring a smile to their face come Christmas morning can prove difficult.
Travel bags from Kovered offer the perfect gift for any man or woman, whether they are looking for a stylish way to carry their laptop on the morning commute or looking for the perfect bag to take with them on their next adventure.
Kovered produces lifestyle accessories inspired by the natural world. Each bag is handmade using the highest quality premium leather and canvas and is built to last, making it the Christmas gift they can enjoy year on year.
The Humber Bag
Humber – Waxed Canvas Holdall – Moss – £95
For those who like to get away at the weekends, this handmade, stylish wax and canvas bag makes the perfect gift this Christmas. The bag is spacious with an internal twin pocket for keeping items separate.
Lined with waterproof nylon, users can be sure their belongings and electricals will be safe.
The double zip pockets and sturdy brass fastenings give users peace of mind that their back is durable and built to last.
What's more the adjustable shoulder strap provides a comfortable fit for easy carrying through airports, on the train and off onto the next adventure.
Humber – Waxed Canvas Holdall – Tan Brown – £95
This bag is perfect for planning your weekend escape from the city. The premium leather gives the bag a heritage feel – ideal for any style-conscious traveller.
The double cotton lining adds to the luxurious look of the bag, whilst the two interior pockets keep belongings organised.
An internal zip pocket allows the wearer to discreetly pack valuables, keeping them separate from the rest of the bag's contents.
The durable brass zips and double stitching means this bag is long lasting and will always be ready for the next trip.
Tamar Backpacks
Tamar – Canvas Backpack – Grey – £79
This multi-purpose backpack is perfect for those on the go, as it comes with a practical 14 litre capacity.
Large enough to fit a 15" laptop and with an extra strap to keep it secure, this bag is great for taking to and from the office. Plus the reinforced base and zippers make it durable enough to take on the morning commute.
The discreet interior zip pocket makes carrying valuables such as a wallet safe and easy.
The bag comes with zip fastenings as well as a unique roll top fastening system with a magnetic closure for added security and a stylish finish.
Tamar – Canvas Backpack – Tan – £79
This backpack is great for taking on the morning commute, using as a flight bag or bringing along on your next city break, thanks to its incredible durability.
The luxury appearance is sure to last thanks to the lightweight waterproofing applied to the outside of the bag to protect it against bumps and scratches.
The fully adjustable straps make this backpack easy and comfortable to carry, whether through the city or through the airport.
The two interior pockets are great for compartmentalising personal belongings helping the wearer to stay organised throughout the day.
Kovered sells handmade, sustainable, and stylish luggage for men and women priced from £79 – £95, made with premium leather and canvas designed to securely house your tech, work and lifestyle belongings. The Kovered range is available to buy at www.kovered.co.uk
IS OUR BELOVED ENGLISH BREAKFAST TURNING INTO THE AMERICAN BREAKFAST?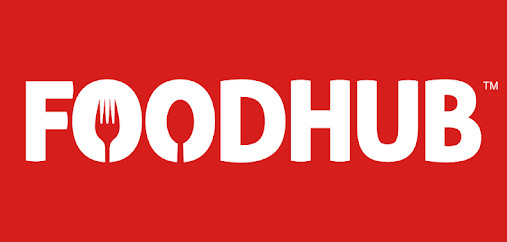 HASH BROWNS AND CHIPS ARE NOW MUST-HAVE ITEMS ON AN ENGLISH BREAKFAST PLATE – REPLACING TRADITIONAL TOAST, BUTTERED BREAD AND BLACK PUDDING
Could it be the end of the traditional English breakfast?
Brits have said they now prefer the American hash brown on their breakfast plate over the traditional slice of toast or buttered bread, according to new research published to celebrate National English Breakfast Day (December 2nd).
The popular American food item, usually found in food diners across North America seems to be a huge hit with Brits, as it received high votes during a study by food delivery app Foodhub, who polled 2,000 Brits to find out the must-have items on a Full English Breakfast.
And some now even opt for chips, as a must-have item on the classic English breakfast plate.
So, is the Full English Breakfast under threat of becoming Americanised?
Well, almost half of the 2,000 Brits polled say that a hash brown should be part of their breakfast, alongside egg, sausages and rashers of bacon.
With more of the nation choosing hash browns (60%) than even the traditional English black pudding (26%), the iconic dish favoured by the nation for hundreds of years is at risk of losing its Englishness.
America is increasingly changing the traditional English ways with the introduction of baby showers, prom nights and gender reveals coming across the pond – even the US Election took over the entire country's news agenda.
As the burger has recently been voted as the UK's favourite sandwich – causing controversy – could another American food item spell the end of the staple English dish?
Foodhub spokesman Wil Chung said: "You can't beat a classic Full English Breakfast and the beauty of the dish is that you can make it bespoke to suit your tastebuds. As vegetarianism is becoming increasingly popular, it is no surprise that the egg was voted as the number one product to have on your plate. With sausages and bacon following closely behind, this tasty trio represent what a model English Breakfast looks like.
"However, it is interesting to see that more people are opting for the American hash brown over buttered toast or bread and the English black pudding. We're even seeing a big swing to people demanding chips on their breakfast plate!
"There are key traditional items that make up an English breakfast and if removed or replaced the Full English Breakfast is at risk of becoming the Full American Breakfast."
However, we can all breathe a sigh of relief, as when it comes to what hot beverage, we'd prefer to wash our breakfast down with, it was of course a no brainer! The traditional English cup of tea came out on top with nearly half of the UK voting it as their choice of drink (45%).
Coffee followed behind with 33% of the vote. However, participants in the West Midlands opted for coffee (42%) over tea (31%), as did people in Northern Ireland with 44% choosing the bitter yet sweet tasting drink.
The much-loved English Breakfast doesn't necessarily have to be enjoyed first thing in the morning. Almost a half of people surveyed (43%) said that its acceptable to eat an English Breakfast at any time of the day.
When it comes to how often we eat a Full English, a fifth of the nation claimed they ate the classic dish once or twice a week. Shockingly, 12% of the UK said that they never eat the iconic English dish.
A proportion of Londoners say that they eat an English breakfast everyday – now that is patriotic.
FOODHUB TOP 10 ITEMS REQUIRED ON A FULL ENGLISH BREAKFAST
Eggs (79%)
Sausage (77%)
Bacon (76%)
Baked Beans (61%)
Hash Brown (60%)
Mushroom (56%)
Grilled Tomatoes (49%)
Toast (45%)
Fried Bread (32%)
Black Pudding (26%)
FOODHUB REGIONAL BREAKFAST ITEM FAVOURITES
● East Anglia – Egg
● East Midlands – Egg
● London – Egg
● North East – Sausage
● North West – Bacon
● Northern Ireland – Egg
● Scotland – Sausage
● South East – Egg
● South West – Egg
● Wales – Sausage
● West Midlands – Bacon
● Yorkshire & Humber – Egg and Bacon (tied)

Yorkshire Fabric Shop .com – Your Online Retailer of Upholstery Fabric, Curtains, Roman Blinds & Cushions.
Yorkshire Fabric Shop is based in the heart of United Kingdom where we serve our local, national and International customers. We started selling exclusive fabrics for upholstery and curtains but now with demand we also produce made to measure curtains, bespoke Roman blinds and handmade cushions.
With a warehouse full of fabrics that is suitable for sofas, chairs, cushions, curtains, beds and whatever else you can imagine we aim to offer you our best service when buying fabric and bespoke from us. We have 1000's of fabrics in stock so we can guarantee you fast delivery where ever you maybe in the UK or the World. We hope to serve you if not today in the near future.
We also offer fabric samples to help you decide on what type or shade of fabric you need before you commit to buy anything with us online.
We have a bricks and mortar fabric mill shop in West Yorkshire which you are welcome to feel and view our range of fabrics we stock up on so you can see before you buy from us.
Yorkshire Fabric Shop .com is based in Yorkshire and retails curtains, furnishing and upholstery fabrics. Due to the current situation our fabric shop will be closed but our online website will be operating as normal.
A warm welcome from the Yorkshire Upholstery Fabric Shop. We go the extra mile to buy beautiful upholstery fabrics from around the World. This allows us to offer the widest range of upholstery fabrics that you can find online and in our mill shop in Yorkshire. We stock upholstery fabrics that are suitable for covering sofas and chairs to using fabrics for caravans. Yorkshire Fabric Shop strives to be different and unique therefore we design our own upholstery fabrics and are exclusive woven just for us. When you buy your upholstery fabric from us at the Yorkshire Fabric Shop you know you are buying quality and value. Why not visit us in Batley and explore our range of upholstery fabrics.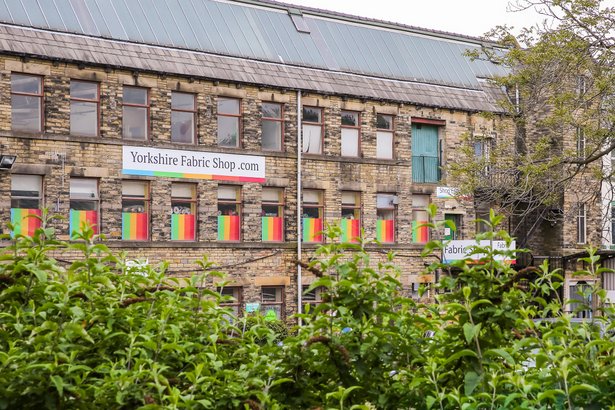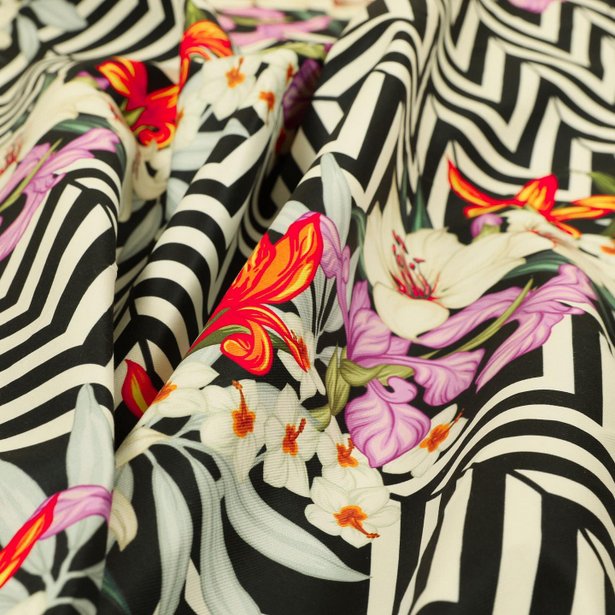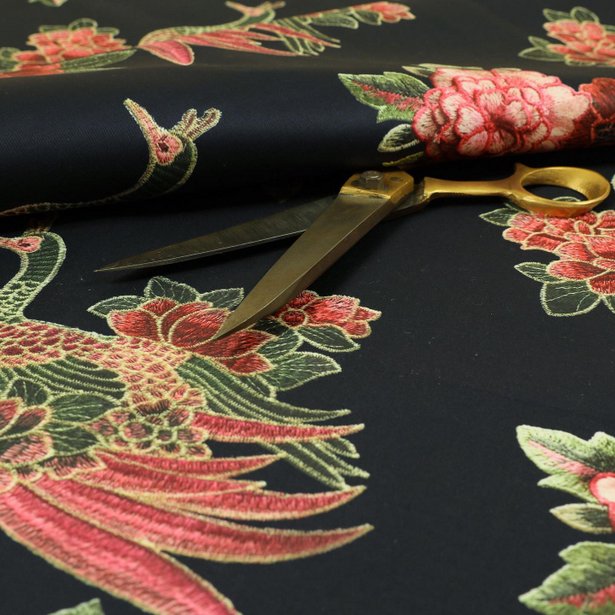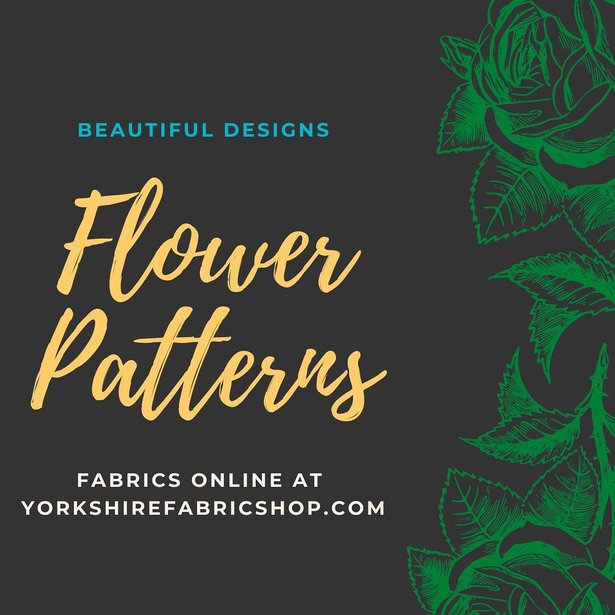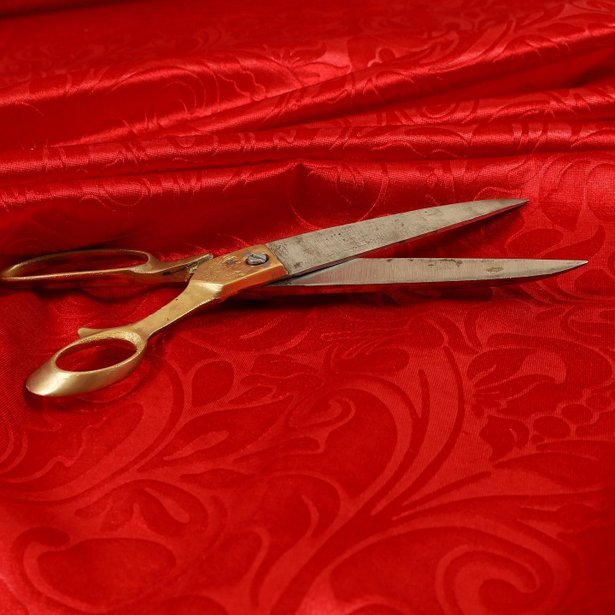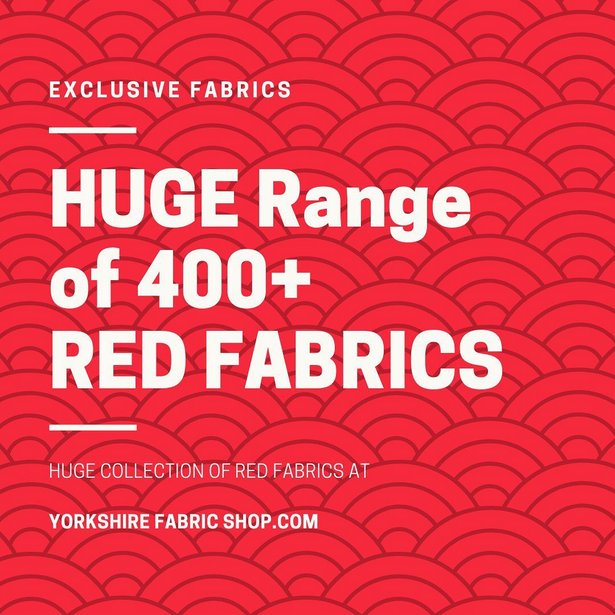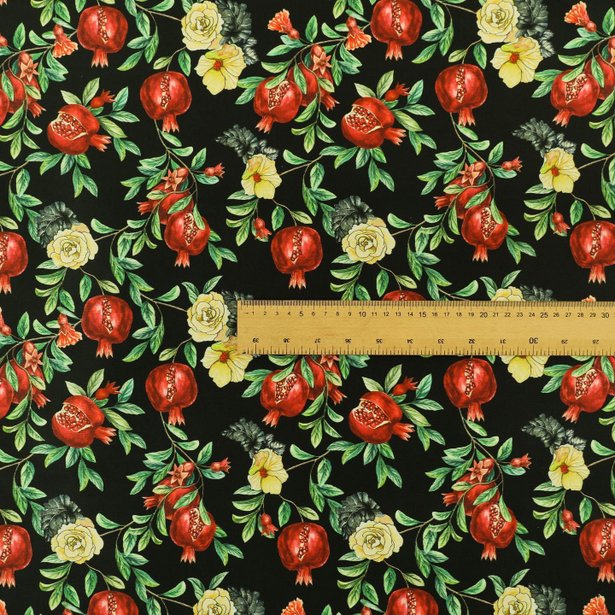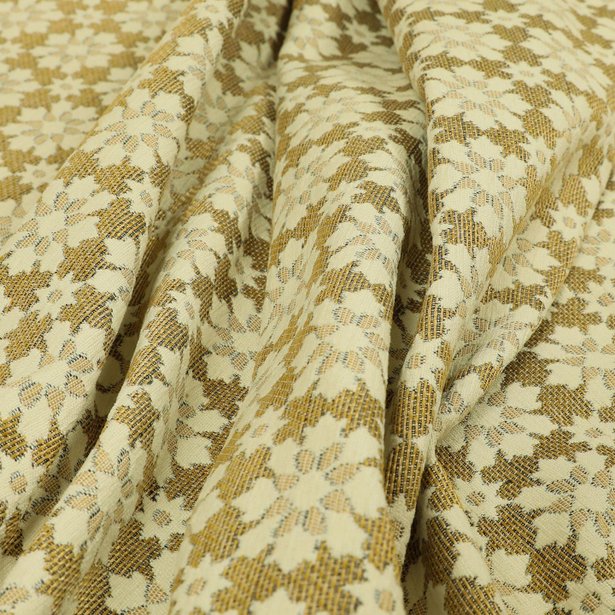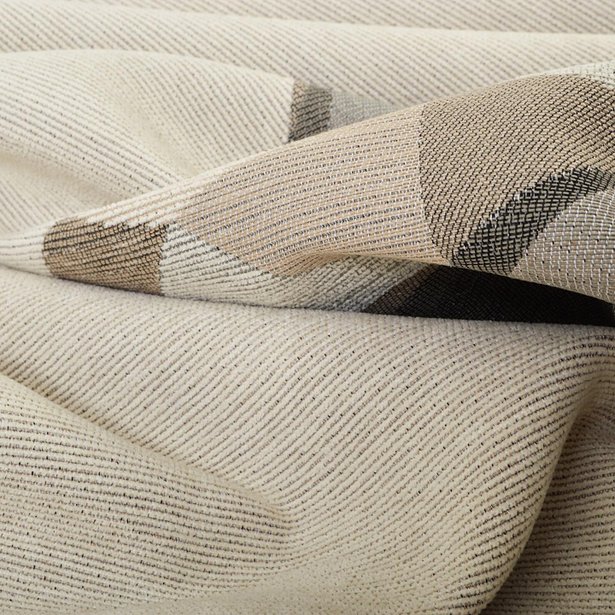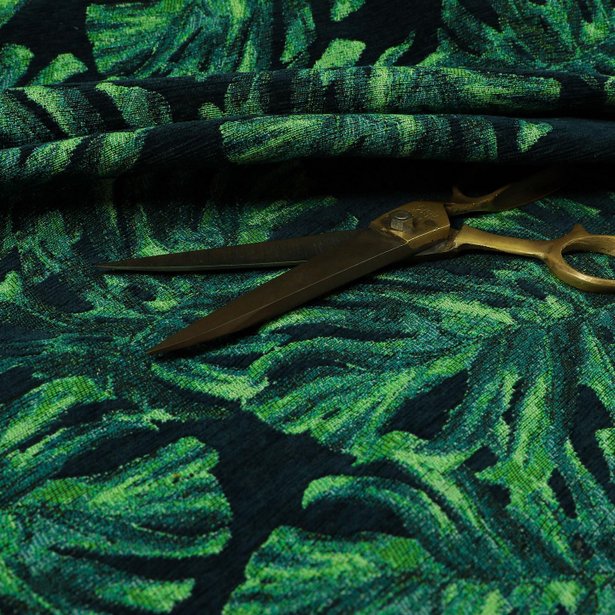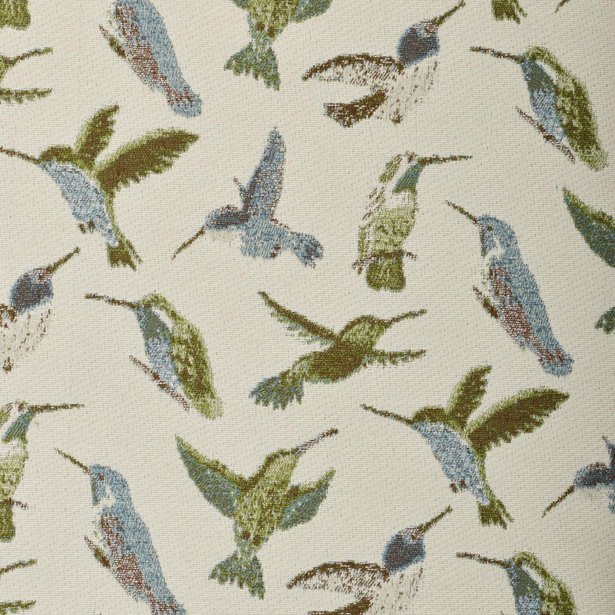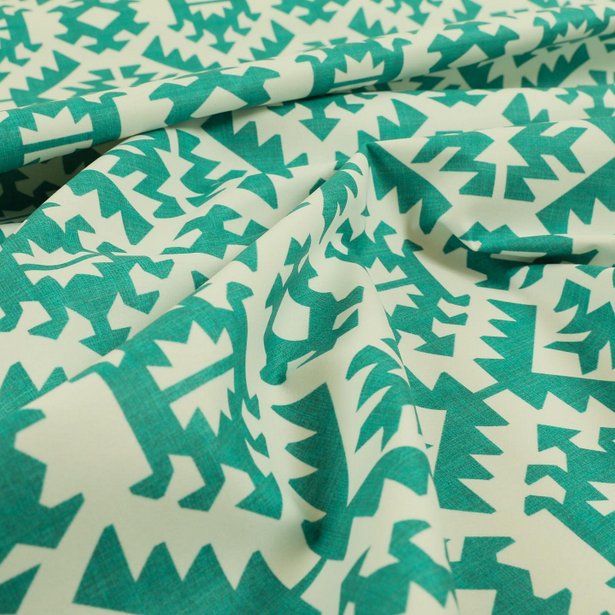 SKINSMITHS.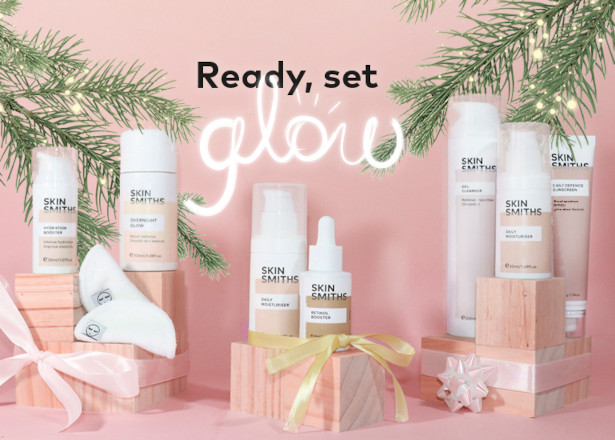 To get a happy healthy glow back this Christmas, Skinsmiths, the chain of trusted clinics dedicated to ultimate skin confidence, have curated a must-have trio of skincare edits. Each set contains festive essentials, with the quality, expertise and results you'd expect from Skinsmiths, formulated to exfoliate, hydrate, and illuminate the skin.
Skinsmiths Christmas Gift Sets are priced from £75 – £85 are available online now at Skinsmiths.com, and will be available to purchase in Skinsmiths clinics from the 3rd December 2020.
www.skinsmiths.com/shop/skincare#example
THE WINTER WARRIOR, £75, SKINSMITHS.COM
Glow-getters unite, the Winter Warrior has arrived to add luxe TLC to those who want to pamper their skin over the colder months. Containing Overnight Glow, a Skinsmiths hero that exfoliates away skin cells to reveal smooth, glowing skin in the morning. Next up is the Skinsmiths Cotton Pads. One side is soft and velvety, perfect for around the eyes, and the other side is textured to add some extra oomph to exfoliation. Better than disposables and gentle on the environment too. Last up, it's all about hydration. The best-selling Hydration Booster is jam-packed with ingredients that draw moisture into the skin. This floods the skin with hydration and helps the skin to retain it too, leaving it plump and replenished.
THE SOCIAL BUTTERFLY, £85, SKINSMITHS.COM
If there was EVER a year we needed a party, it's 2020! Supercharge your skincare with The Social BuRerfly GiT Set, curated with the party lover in mind to ensure they walk into the (virtual) party with confident skin, thanks to the Skinsmiths ReXnol Booster and moisturiser of choice. Unleash the power of Vitamin A with the ReXnol Booster to start the journey to smoother skin. The longer this collagen boosXng, skin smoothing essenXal is used, the beRer the results. The Skinsmiths hack is to either use alone or mix a few drops into a favourite moisturiser to lower the dose while the skin gets used to the powerful acXve ingredient. The Daily Moisturiser keeps skin hydrated all day, every day. This lightweight, fast-absorbing formula feels great and is ideal for all skin types. This lightweight moisturiser does what it promises – it provides the skin the care it deserves with a liRle extra hydraXon reinforcement — for soTer, smoother, happier skin. For those with oilier skin, control shine thanks to the Hyaluronic acid in the formulaXon whilst maintaining the right moisture balance.
THE MULTI-TASKING HERO, £82, SKINSMITHS.COM
respite and so does our skin! For busy bees who are always in a hurry, we've curated a simple skincare regime to deliver everyday skin health, without the fuss. Stay perfectly hydrated all day, every day this winter, with our Daily Moisturiser (central heating is no joke for our skin). As lightweight as it is hydrating, the fastabsorbing formula feels great, comfortable and is ideal for all skin types. Next up the #1 must-have, Daily Defence SPF 50, which will give the skin the protection it deserves, every season. With its super lightweight texture, it's a sunscreen that feels great to wear every day, even under makeup. Enriched with niacinamide to help fight ageing and environmental skin damage. Lastly use the Gel Cleanser with chamomile extract, Burdock root extract and cucumber extract with its gentle foaming action to remove makeup and impurities for a deep clean feeling without drying out the skin. Alternatively, choose the Cream Cleanser with shea butter, hemp seed oil and vitamin E to maintain the right moisture balance, perfect for normal to dry, and sensitive skin.
ALL WE WANT FOR CHRISTMAS IS… PIZZA!
CHICAGO TOWN LAUNCHES CHRISTMAS CARD RANGE AS PIZZA FANS CONFESS THEY WILL TUCK INTO A SLICE, OR TWO, OVER THE HOLIDAYS
Passionate about pizza, or know someone who is? Well this year you can wish them a Merry Crust-mas with a card that's perfect for them.
That's right, Chicago Town has launched its very own range of pizza themed Christmas cards which you can send to your pizza loving friends and family. What's more, for a limited time only, recipients will also be treated to a FREE pizza with every card.
The UK's no. 1 frozen pizza brand launched the range after a poll of 11,250 people revealed that a third (33.2%) of Brits would be enjoying a slice of pizza over Christmas and New Year.
The range of six cards feature mouth-watering melted cheese, stacks of pepperoni, heaps of ham and pineapple and are be topped off with a sprinkling of pizza-puns. Inspired by the frozen pizza brand's iconic crusts and much-loved pizza toppings, the range features six pizza varieties, including the divisive ham and pineapple, so you can ignite the debate if you're a firm believer that these two toppings are a match made in pizza heaven.
The full range of cards are available to buy now until 21st December on greetings card marketplace, Thortful.com (https://www.thortful.com/creator/chicagotown), for just £3.29, and with six to choose from, including Deep Dish Cheeseburger, Cheese Stuffed Crust Loaded Cheese, and even Vegan Stuffed Crust Sticky BBQ Jackfruit, there is a card for every pizza fan's palate.
For a limited time only, the recipient will also receive a voucher for FREE pizza with their card, meaning you can give your pizza loving pal the gift they've been dreaming of this year – a Chicago Town pizza.
Christmas, especially this year, can be a tough time for many families, so Chicago Town will be donating all profits from card sales to FareShare, the UK's largest charity fighting hunger and food waste.
On its new Christmas card range, Chicago Town spokesperson, Rachel Bradshaw, said: "What better way to say Merry Christmas to all the pizza fans out there than with a cheesy card and the gift of pizza! We know pizza lovers are passionate about flavour so we've made a card to suit every preference – from Loaded Pepperoni to Vegan Stuffed Crust Sticky BBQ Jackfruit, the controversial Ham & Pineapple to our brand new Cheeseburger topping. With free pizza vouchers only available for a limited time you'll have to be quick to grab a pizza the action!"
The six cards will feature Deep Dish Ham & Pineapple, Deep Dish Cheeseburger, Cheese Stuffed Crust Takeaway Loaded Cheese, Tomato Stuffed Crust Takeaway Vegan Sticky BBQ Jackfruit, Tiger Crust Cheesy Ham & Bacon and Tomato Stuffed Crust Takeaway Loaded Pepperoni, so there's something for everybody!
The cards will be available to purchase for £3.29 through online card marketplace, Thortful.com. To take a look at the range and send yours now, head to: https://www.thortful.com/creator/chicagotown
All profits from the card sales will be donated to Fareshare.
Fancy a slice of the action? Visit us at www.facebook.com/ChicagoTown or www.chicagotown.com for the latest news, promotions and giveaways.
Piece Together The Universe With NASA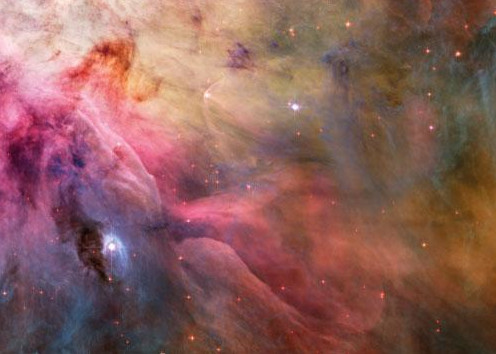 Time travel into deep space with the officially licensed NASA jigsaw. The awe-inspiring puzzles uses amazing and inspiring imagery from the Hubble Space Telescope to help you piece together the ultimate jigsaw. With 3 to collect you can choose from stunning images from yellow, blue or pink. With 1000 pieces it's a challenge but not as complex as space.
The Hubble Telescope was launched in 1990 and through its explorations of dark matter to its quest to determine the age of the universe, Hubble has helped answer some of the most compelling astronomical questions of our time, and revealed enigmas that we never knew existed. Throughout history, humanity's eyes on the universe have never seen with more clarity or focus; find out how Hubble has opened the window to the grandeur and mystery of space.
Celebrate the Hubble Telescope with the 1000 piece NASA Jigsaw which costs £14.99 from Thumbsup.com available in three colours.
ANGELIC GIFTS FOR JEWELLERY LOVERS THIS CHRISTMAS

Leave a meaningful gift under the Christmas tree with a piece of jewellery from FIYAH
FIYAH's range of rings are adjustable to ensure a perfect fit
Available in silver, gold and rose gold
Picking the perfect gift for loved ones at Christmas can be a challenge, but a beautiful and meaningful piece of jewellery never goes amiss. A delightful present to find under the Christmas tree this year, FIYAH's collection of angelic and nature-inspired jewellery is designed to create a lasting impression.
With a stunning range of rings, bracelets, and necklaces available, FIYAH's unique pieces feature precious metals and gemstones, designed to create and embrace positive energy, making them an ideal gift for those you care about to unwrap on Christmas day.
Adjustable Wave Ring – £29
Crafted from sterling silver and inspired by the water, this ring's beauty lies within its simplicity.
The wave ring signifies healing, cleansing and purifying for the wearer making it a special gift to give some you love this Christmas.
Cleverly designed to wrap around the finger, the ring is easily adjustable so the buyer need not worry about size when ordering online.
Adjustable Crystal Feather Ring – £39 – £45
Help loved ones banish negative energy this Christmas with the adjustable sterling silver crystal feather ring.
The gemstone combined with the silver feather design makes this ring a meaningful gift that represents healing and angelic protection.
What's more, the ring is adjustable so that it provides the perfect fit for every wearer and is available in silver, gold and rose gold.
Adjustable Plume Ring – £39 – £45
Feathers are synonymous with love, guidance and support and receiving this feather ring under the Christmas tree will certainly help loved ones to feel supported in their life choices.
A beautiful present to receive, gifting a loved one this ring will give them more than just a piece of jewellery to enjoy.
Fully adjustable to fit any finger, the ring is made from sterling silver and is available in three colour ways, silver, gold and rose gold, to suit all tastes.
The plume ring is also available in 9ct gold (£179) and 18ct gold (£399).
Adjustable Protection Ring – £35- £39
What better way to show you care than presenting your loved one with this protection ring on Christmas morning.
Guardian angels bring love and protection, and this ring will help give the recipient the feeling of validation and comfort in their day-to-day life.
The wearer is sure to feel safe and happy upon receiving this gift with its ethereal significance, and with an adjustable band picking the right size won't be an issue. The Adjustable protection ring is also available in silver, gold and rose gold.
Dual Plume Earrings – £39 – £45
Feathers represent love, new beginnings and protection from evil – making these earrings the perfect Christmas gift for those you care about this year.
The dual plume feather earrings are an elegant choice for anyone who likes a stylish piece with added meaning and can be matched with the adjustable plume ring for a coordinated style.
Available in both silver and gold, these earrings will be a welcome gift under the Christmas tree.
Dual Plume Pendant – £29
Effortlessly elegant, this feather pendant will provide meaning and protection from the angels for the wearer.
Available in silver, gold and rose gold, this piece is ideal for anyone looking to add an additional layer of significance to their look this Christmas.
Plume Bangle – £69 – £75
Completing the plume feather range, the bangle follows the same beautiful feather design.
Reminding the wearer angels are nearby, protecting and guiding them, loved ones will be touched by the significance of receiving this bracelet.
Like the rings, this bracelet can be adjusted to fit the wearer and is available in silver, gold and rose gold.
FIYAH produces a range of gold and silver bracelets, necklaces and rings, designed to create a lasting impression. The FIYAH collection is available to buy at www.fiyah.com with prices starting at £19.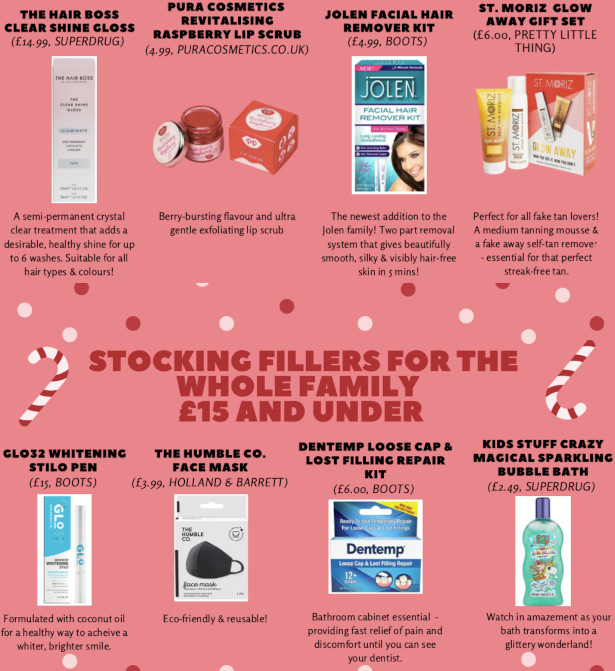 'Tovi Sorga, has created an exclusive, contemporary, rainbow-design contactless bracelet and key fob as a tiny token of their immense gratitude, respect and appreciation to the nation's carers and key workers, and to raise much-needed funds for the NHS.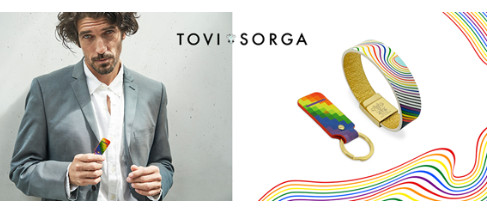 25% from the sale of each rainbow bracelet and key fob will be donated to the NHS Charities Fund, and there is also a 25% discount on the full purchase price of all contactless designs for NHS workers buying online.
In these challenging times, we turn to tech in so many different ways to help us navigate the new 'normal' in which we have found ourselves living. One bit of tech that's really come into its own in recent months is contactless payment technology.'
Knife in the Fast -A Surgeon's Perspective from the Sharp End of Sport is out now.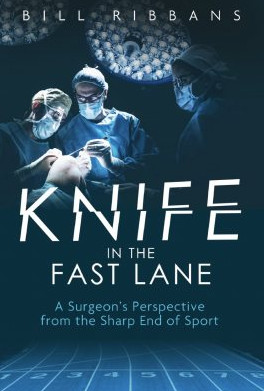 KNIFE IN THE FAST LANE
A Surgeon's Perspective from the Sharp End of Sport
By Bill Ribbans
Hardcover: 416 pages Publisher: Pitch Publishing Ltd
ISBN-10: 1785316885 ISBN-13: 978-1785316883 RRP: £19.99
Knife in the Fast Lane charts the history of care for sportspeople from the expert view of a doctor and orthopaedic surgeon with over 40 years' experience. Bill Ribbans gives you the inside track on the life of a surgeon operating on some of sport's biggest names. From looking after world champions from eight different sports and Olympians with 27 medals between them, to having his actions scrutinised by millions at Twickenham, Bill's experiences are interwoven with fascinating, surprising and controversial subjects from the annals of sports medicine.
The book explores the legal minefields and ethical dilemmas faced by medics in sport. It deals with current issues like concussion, depression, drug-taking and the dangers of sporting academies. It also asks whether the enormous resources poured into elite medical care have really reduced harm to athletes or made them so fit, fast and strong that it threatens their long-term health. The book also covers the early impact of Covid-19 on sport.
Knife in the Fast Lane provides a unique insight into an unseen side of sport, posing and answering such questions as:
Is sport safer for athletes today than it was 40 years ago?
Why did a football manager want his players injected with extracts from monkey testicles?
Why do footballers want horse afterbirth rubbed on their ankles and to have their wisdom teeth removed?
What influence do witch doctors have on elite sports people?
Why does so much of professional sport resemble the medieval feudal system?
How has medical care for sports people changed throughout history?
Who is the best surgeon in the world?
Bill Ribbans has been a doctor and orthopaedic surgeon for over 40 years. His passion is sport and he has specialised in the care of athletes. He has lectured and written extensively of his experiences and reflections on controversial areas within the sporting world that affect the welfare of sportspeople. Knife in the Fast Lane combines these strands to entertain and inform all who follow or work in sport.
Oppo-ho-ho, Santa's delivering the frozen goods this Christmas
Oppo launches Oppo Delivered for Christmas – the ultimate gift for ice cream lovers in your life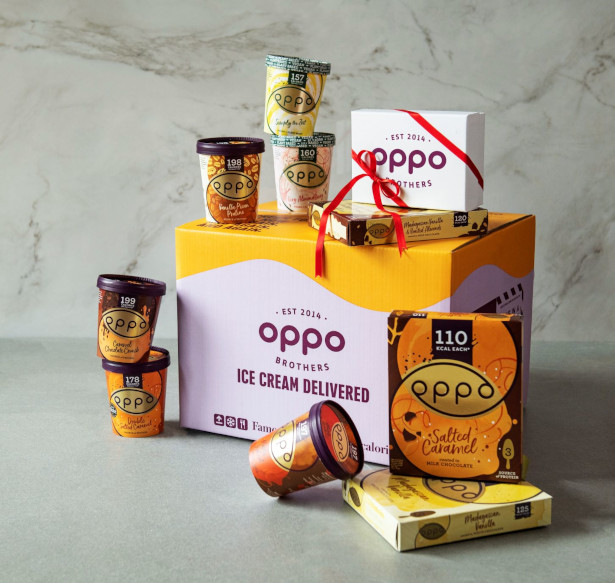 Fed up with buying socks for Christmas presents? Look no further, as Oppo Brothers – the indulgent, low calorie ice cream – is set to launch a gift that is sure to be remembered: an ice cream delivery service. For those who appreciate that ice cream can be enjoyed all year round, Oppo Delivered will keep foodies going with delicious, low-calorie treats throughout January and beyond.
The present consists of a gift box with a personalised message inside, an Oppo Gold Tasting Spoon and ice cream tasting notes, along with codes for either 1, 2 or 3 months' worth of ice cream (depending on the value of the gift) delivered straight to their door.
Once signed up they will be able to select the six tubs they receive each month and there's something to satisfy all tastebuds and dietary requirements. Choose from festive flavours such as Cinnamon Crunch and Maple Walnut, sample the new Caramel Chocolate Crunch or dairy-free Simply the Zest, and tuck into much-loved favourites such as Double Salted Caramel, Vanilla Pecan Praline and Colombian Chocolate & Hazelnut.
Oppo's ice cream can be enjoyed guilt-free any time of the year, with the range containing up to 60% less calories and sugar than regular ice cream, with no compromise on taste. And if you needed another reason to feel good about eating ice cream, 10% of the profits will go to the NHS as a thank you to our healthcare heroes.
Available from November at www.oppobrothers.com, gifts will cost:
1x month = £45
2x months = £75
3x months = £99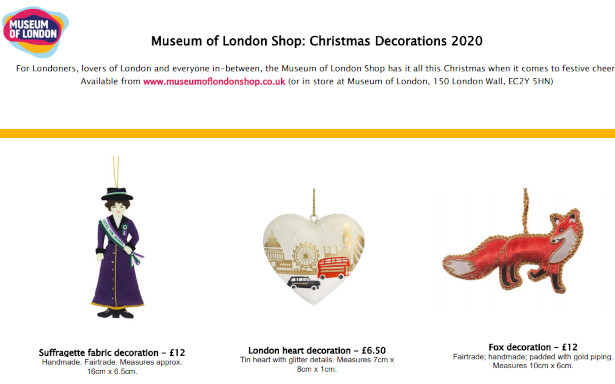 VOTES FOR WOMEN
Make your morning pick-me-up and afternoon tea more special, with the fabulous Votes for Women Teapot, exclusively from the Houses of Parliament Shop.
Votes For Women Teapot – £42 –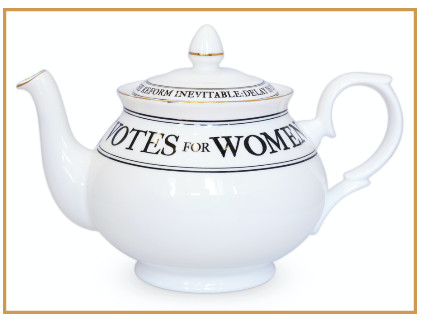 The teapot features a design inspired by the 'Proclamation' poster used on 28 October 1908, when suffragettes Muriel Matters and Helen Fox chained themselves to the grille of the Ladies' Gallery windows in the House of Commons.
Votes for Women Teapot – £42
Houses of Parliament Shop – shop.parliament.uk
The World's Most Popular Fragrances, Revealed
Fragrance Direct reveal the most popular fragrances of 2020, analysing over 100,000 perfumes in over 100 countries around the world.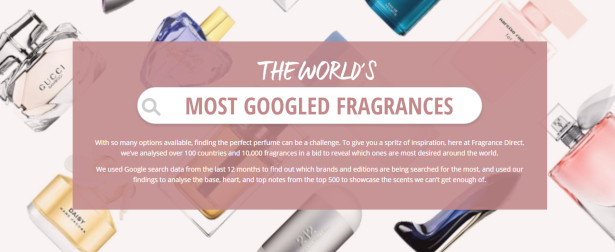 With so many options available, finding the perfect perfume can be a challenge. To give you a spritz of inspiration, here at Fragrance Direct, we've analysed over 100 countries and 10,000 fragrances in a bid to reveal which ones are most desired around the world.
We used Google search data from the last 12 months to find out which brands and editions are being searched for the most, and used our findings to analyse the base, heart, and top notes to showcase the scents we can't get enough of.
The UK top 10
Taking a deep dive into the UK, whilst Estee Lauder snaps the top spot yet again, Marc Jacobs Daisy steals second place with over 40,500 searches. Diesel Only The Brave, also makes the top 10, proving to be a popular choice with British men.
You'll spot two editions from the Gucci range, along with Lancome La Vie Est Belle which is fronted by Hollywood legend, Julia Roberts.
Fragrance
Search Volume
Estee Lauder Estee
110,000
Mar Jacobs Daisy
40,500
Versace Eros
22,200
Carolina Herrera Good Girl
18,100
Gucci Bamboo
18,100
Diesel Only The Brave
14,800
Gucci Rush
14,800
Jean Paul Gautier Le Male
14,800
Jimmy Choo Flash
14,800
The top 10 male and female fragrances in the world
Splitting the list by gender, we've also analysed the most loved female and male fragrances from the 100 countries in our study.
Fragrances by Lancome make two appearances in the female fragrance list, with Lancome Idole and La Vie Est Belle both popular with women from all around the globe.
When it comes to the boys, Davidoff Cool Water is the most Googled aftershave overall, making the top five in 43 countries and proving to be extremely popular in India, Pakistan, and Thailand.
Top 10 female
Top 10 male
Estee Lauder Estee
Davidoff Cool Water
Versace Eros
Dior Homme
Carolina Herrera Good Girl
Mont Blanc Legend
Marc Jacobs Daisy
Joop Homme
YSL Libre
Versace pour homme
Lancome Idole
Jean Paul Gautier le male
Narciso Rodriquez for her
Givenchy Gentleman
Calvin Klein Euphoria
Diesel Only The Brave
Lancome la vie est belle
Boss Bottled
Gucci Bamboo
Prada l homme
The most popular scents in the world
Alongside exploring the world's most loved fragrances, we dug a little deeper to uncover the notes that crop up the most. Rose is officially the note featured in the most fragrances, suggesting the world is most fond of soft, floral scents. It's the heart note in Estee Lauder Estee, meaning the scent is released around one to two hours after applying the fragrance, once the top note has faded.
Jasmine sambac, a flower native to South East Asia, takes second place, used in 106 fragrances from our top global list. You'll find this in Marc Jacobs Decadence and YSL Libre.
Alongside this, it seems we're all huge fans of fruity fragrances, with peach, mandarin, lemon, and orange blossom all making an appearance. Peach is the top note in Dolce and Gabbana The One, whilst you'll find orange blossom is the top note Joop Homme. Top notes are the first scents you'll perceive when you apply a fragrance to your skin. One they begin to fade, you'll start to smell the aroma from the heart notes, then finally the base notes which are the most powerful and typically last the longest.
Note
Total times used in top 5 perfumes for each country
Rose
111
Jasmine sambac
106
Bergamot
101
Peach
95
Citrus fruits
93
Mandarin
88
Iris
87
Aldehydes
84
Raspberry
84
Mint
68
Lauren Oddy, Fragrance Expert at Fragrance Direct said: "It's no surprise to see rose appear as the most popular note, as it's light, floral aroma is delightful all year round. It's usually used as a top note, meaning you'll smell it as soon as you apply to your skin.
"Citrus fruits are also commonly found in both male and female fragrances thanks to their fresh, zest aroma, perfect for uplifting your mood and making you feel good."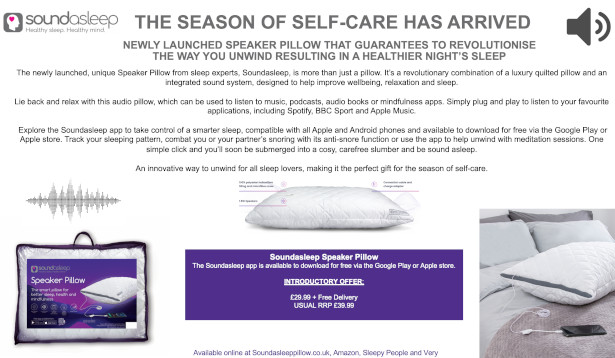 IDEALFIT LAUNCHES SPICED APPLE CIDER COLLAGEN BOOST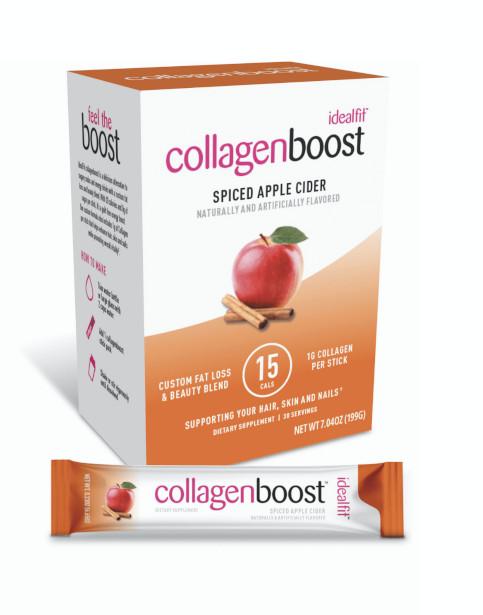 1g of Collagen and Just 15 Calories, With a B Vitamin Blend
Collagen Boost, IdealFit's collagen-infused vitality drink, is now available in Spiced Apple Cider flavor, perfect for the holidays.
At just 15 calories, each sugar-free serving contains 1g of collagen, key for maintaining healthy hair, skin, and nails, and promoting bone and joint health1, while added B vitamins provide mood support and promote general wellbeing2.
Available in convenient stick pack, Collagen Boost contains 90mg of caffeine and an added blend of CLA, L-Carnitine, and Raspberry Ketone to support a healthy metabolism and provide energy, for a guilt-free boost on the go – just add water.
Available online now at Idealfit.com
Spiced Apple Cider Collagen Boost
RRP: $39.99
Spirit of Christmas Shines through in Uplifting, Small-Town Romance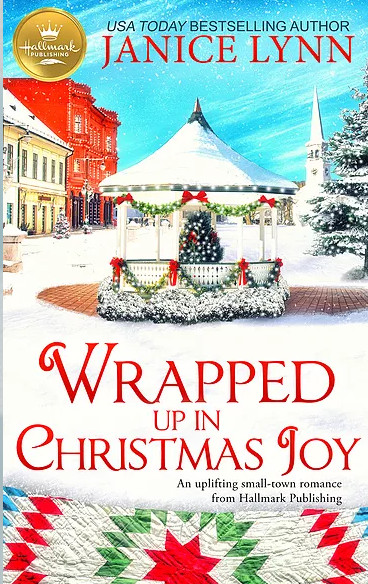 Nashville, TN, Dec. 2, 2020 — Build a crackling fire, pour a cup of cocoa and immerse yourself in the holiday spirit with Wrapped Up in Christmas Joy, a heartwarming, small-town romance from Hallmark Publishing author Janice Lynn.
Set in the charming little town of Pine Hill, Kentucky, Wrapped Up in Christmas Joy introduces readers to quilt shop owner Sophie Davis and former Marine Cole Aaron, whose lives intersect at Pine Hill's Christmas festivities.
The story begins when Sophie finds Cole's journal among a box of books that had been donated to her church. She can't help but peruse the personal entries, finding herself drawn to the stranger on the pages. As the daughter of a veteran and a seamstress who sews Quilts of Valor, she feels a deep connection to the former soldier who wrote the emotional entries, and she longs to heal his heart.
As a former Marine, Cole battled to find peace after returning to civilian life, and his journal was the conduit toward a truce with his past. Always needing to protect others, Cole now fights fires and is embracing his new life in Pine Hill. When Sophie shows up at the fire hall with his journal, he fears digging up the demons from his past and tells her to trash it.
Their paths continue to intertwine, with both Sophie and Cole volunteering for their community. But it's hard for Cole to let down his guard, and he doesn't need anyone's pity. After all he's been through in the past, can he find faith in a more hopeful future — one touched by joy?
Wrapped Up in Christmas Joy is the perfect small-town Christmas romance to warm readers' hearts during the holiday season. It is the sequel to Janice's first story, Wrapped Up in Christmas, and can also stand alone.
Janice Lynn is a USA Today and Wall Street Journal Bestselling author. She strives to write characters who evoke strong emotions and make readers want to go along on their journeys.
Her first sweet romance, Wrapped Up in Christmas, was a bestseller on Barnes & Noble, Wal-Mart, Amazon (hit No. 13 overall in paid fiction in Kindle) and ibooks (hit number No. 1 paid ebook fiction); was Hallmark Publishing's first release to hit the USA TODAY and Wall Street Journal's bestseller lists; and was a finalist in the Bookseller's Best Award. Janice also writes contemporary Medical Romances for Harlequin, and her books have won numerous awards, including the National Readers' Choice Award, the Golden Quill for Best Short contemporary Romance and for Best First Book, Romantic Times Magazine's American Title, and the Holt Medallion Award of Merit.
Janice lives in Tennessee with her Prince Charming, their seven kids, her vivid imagination, an adorable Maltese named Halo who's the true princess of the house and a bunch of unnamed dust bunnies who took up permanent residence after Janice started her writing career. In addition to writing romance, Janice is a nurse practitioner, a quilter, an exercise queen, a military mama and a member of and an avid supporter of the Quilts of Valor Foundation. Just kidding on the exercise queen.
For more information, please visit www.janicelynn.com. You can also connect with the author on social media at: www.facebook.com/janicemarielynn;
twitter.com/janicemarielynn; or https://www.instagram.com/janice.lynn.author/.
Wrapped Up in Christmas Joy
Publisher: Hallmark Publishing
ISBN-10: 1952210038
ISBN-13: 978-1952210037
Available from Amazon.com, BarnesandNoble.com, Walmart.com
Just In Time For Christmas In July: A Santa Tale With A Modern Twist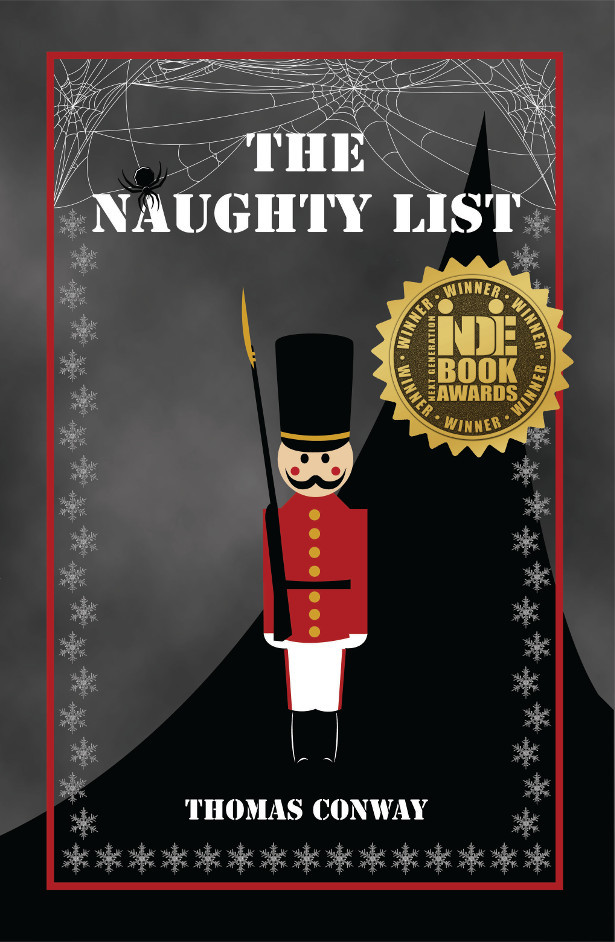 New York, NY, July 6, 2020 — Santa's been kidnapped just before the Macy's Thanksgiving Day parade, but almost no one notices his absence. Christmas has become an exercise in one-upmanship, with children practically dictating their wish lists and parents gauging the success of the holiday solely upon their ability to outdo their neighbors. Santa needs to be rescued for people to remember the true meaning of Christmas. Can a band of unfairly labeled misfits culled from The Naughty List rise to the challenge?
Author Thomas Conway sets the stage for worldwide adventure in this imaginative, modern Christmas tale that blends elements of pop culture with the age-old tradition of Santa Claus. The Naughty List opens in a world without Santa, where toy manufacturer Eastern Industries has just released a new holiday marketing scheme, monopolizing the attention of the children and draining their holiday spirit. With Christmas fast approaching and the North Pole in chaos, a team of intrepid youngsters recruited from Santa's Naughty List aim to rescue Santa and save the holiday.
While primarily a Santa tale, The Naughty List cleverly incorporates Winter holiday beliefs from around the world, including the legend of Marduk, a Babylonian god; the Roman feast of Saturnalia; the epic story of Jangar from North Asia; Moravian traditions of animal communication; and the present real-life adventures of Israeli Santa Claus, Nicola Abdou.
Also sprinkled with references to holiday favorites such as Miracle on 34th Street, T'was the Night Before Christmas, Rudolph the Red-Nosed Reindeer and others, this wonderfully rich tale promotes right over wrong, good over evil and love over fear.
Suitable for all ages, The Naughty List skillfully weaves valuable lessons about overindulgence and society's tendency to put labels on children, with the overarching theme that when kids misbehave they should not be defined by their bad deeds but rather see it as a learning opportunity, since when we appreciate the best in humanity and combine our talents, we are capable of almost anything.
The Naughty List, winner of the 2020 Indie Book Award in the E-Book Fiction category, is the first release from Thomas Conway. His 30-year career spans various industries. When not at work, he devotes his time to environmental matters and inventing stories for his two children.
The Naughty List
Publisher: Skylands Publishing House
ISBN-10: 1734123400
ISBN-13: 978-1734123401
Cruelty-free candles and wax melts
Looking for the perfect must-have for your Veganuary hot-lists?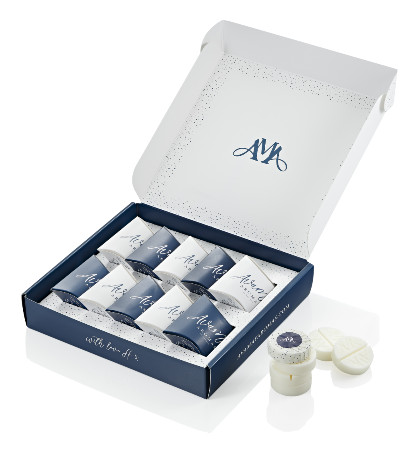 Look no further than Ava May Aromas! Its luxurious range of hand-poured scented wax melts and candles are all cruelty free and vegan – and smell simply divine.
Above, Wax Melts Sample Box, £20.
Founded by young entrepreneur Hannah Chapman at her parents' kitchen table in 2018, Ava May Aromas has gone on to amass an army of fans, including Instagram's queen of clean herself, Mrs Hinch.
With fragrances inspired by popular designer perfumes and familiar scents, and prices starting from just £2.50 for a single wax disc or £5 for a wax melt pack, Ava May Aromas products are an affordable touch of luxury.
To see the full range, visit www.avamayaromas.com
round21 is a new sports lifestyle brand, founded by entrepreneur and former basketball player Jasmine Maietta, that champions connectivity, inclusivity, and creativity by providing highly crafted, premium sports products designed in partnership with leading multicultural creatives and artists.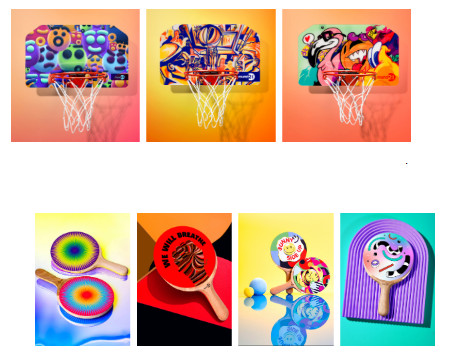 This summer, the LA Lakers and Detroit Pistons partnered with round21 to provide customized ping pong paddles for players during the NBA Bubble. Not only were the paddles designed to reflect each player's personality, but it also provided a safe opportunity to unwind and have fun off the court.
They have two products that are great gifts for entertainment when players are not on the pitch or in training:
round21's creative mini basketball backboards – The inaugural "Pivot" collection gives players everywhere the opportunity to pivot their play with these portable backboards designed by leading multicultural artists. Each backboard expresses a story designed for players of all backgrounds. Backboards are $59 USD and can be purchased at www.round21.com. (Backboard One-Sheet HERE, Backboard Images HERE)
round21's signature ping pong paddle collections – Each paddle is Japanese designed and hand-assembled in the USA. The materials, construction, and design provide unrivaled performance with minimal weight. Paddles are $115 USD each and can be purchased at www.round21.com.
International Rugby League (IRL) has appointed the first three referees to its newly formed Elite International Referees Panel. Top NRL referees, Grant Atkins, Ashley Klein and Gerard Sutton had their nominations from the Australian Rugby League Commission (ARLC) accepted and will take their places in the squad for 2021.
All three officials are part of the NRL Referees squad, refereeing high intensity games week in week out but all three officials have considerable experience of refereeing the international game. All three officials have refereed in World Cup tournaments with Atkins and Sutton making their World Cup refereeing debuts in 2017 and Klein having refereed in every World Cup since 2008, a tournament in which he refereed the final. Sutton also has experience of refereeing the World Cup Final having refereed the final in 2017.
IRL's Match Officials Manager, Stuart Cummings said,
"It is great to have our first three referees announced for our new squads and these three referees have shown over a number of years that they can deal with the pressure of officiating at a high level in a tough competition. The fact that they are all vastly experienced International referees is of great benefit to the game particularly as we approach the Rugby League World Cup in 2021."
The Elite International Referees Panel will be made up of eight referees with no one country being able to have more than three referees on the panel. The remaining referees will be selected to the panel as their national competitions come to an end and nominations are received from each country.
All three of the initial appointees are excited by the opportunity. Gerard Sutton commented, "This appointment is an honour and an exciting opportunity at a time when the strength of the international game is surging." Ashley Klein said, "It is an honour and privilege to be selected. International rugby league is something that has always been at the forefront of my aspirations as an official." Finally, Grant Atkins welcomed his appointment saying, "I am really pleased and excited to be selected for this new squad. I am looking forward to being part of the Elite International Panel and working with the other officials in the international game".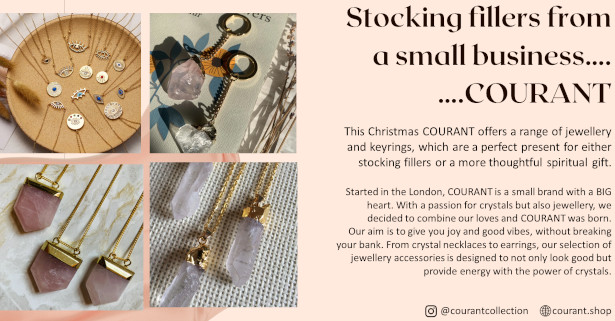 Bachelor Television SUPERFAN & Beverly Hills Psychologist
Empowers Women to Thrive Within Today's Confusing Dating Scene
and Sex Culture in a Bold New Book
Don't Sleep With Him Yet
A Badass Guide to Dating in 10 Empowering Steps
By Dr. Nancy Lee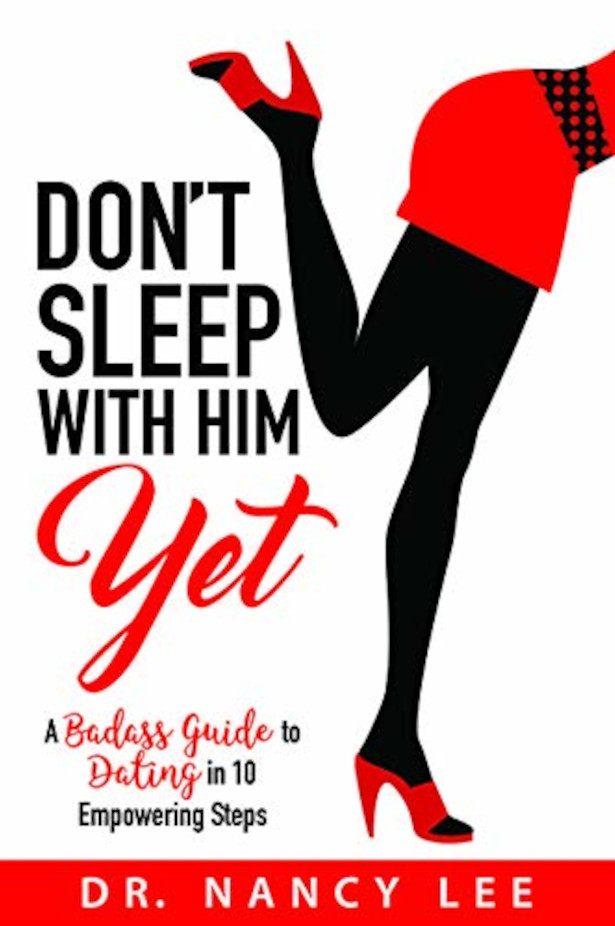 Do you ever wonder if there could be a better way to navigate an often-confusing dating scene and sex culture? Do you keep second guessing your instincts and decisions? Do you watch the Bachelor television series and find that you are consistently attracted to the bad guy? Any woman who's had her heart broken by a promising new partner or who has fumbled through a casual hookup will relate to Don't Sleep With Him Yet, from savvy Beverly Hills clinical psychologist Nancy Lee, PhD. Dr. Lee works daily with countless women and men facing an endless stream of sometimes exasperating dating apps, bars and introductions—not to mention those relationships that go south. She shares intimate, eye-opening anecdotes; fascinating, cutting-edge research and neuroscience; iconic, literary feminist voices, and professional and personal wisdom in showing how to make it all work for you in this much needed, unique guide.
In the new age of #MeToo and Time's Up, women have become emboldened to speak up about what they really want in consensual relationships, too. Dr. Lee demonstrates how to stop people pleasing and let go of self-doubt to finally find the fulfilling romantic relationship you desire and deserve no matter where you are in the dating field – Gen Z, Millennial, Gen Xer, or Boomer. Dr. Lee offers hands-on, specific proactive tools that help women take back dignity and self-respect in dating and relationships.
Don't Sleep with Him Yet: A Badass Guide to Dating in 10 Empowering Steps covers topics ranging from the murky area of sexual consent to knowing when to say yes to being able to recognize men who are either unavailable, players, narcissists, commitment-phobes, or emotional manipulators, BEFORE you fall for them.
In Don't Sleep with Him Yet, Dr. Lee imparts invaluable knowledge:
• How to Get Psyched for Dating: Figuring out what you truly want. Trusting yourself. Setting goals. Amping-up confidence. Being straight with potential partners.
• Hard Truths About Men: Understanding how a guy's age affects relationship choices. How to spot flawed men such as narcissists, cheaters, and emotional manipulators, to name a few.
• Igniting a Romantic Connection: How to get out of a dating rut, including where to meet new men. How to keep him thinking about you long after you first meet based on the neuroscience of attraction. Why you and a male BFF may be destined for more.
• Doing Online Smart: Understanding "myths and musts" in finding a great guy on a dating site or app. When and what to text. The seductiveness of—and emotional danger in–purely online relationships.
• Why He Doesn't Call: First date deal breakers. Missing puzzle pieces. What he's really thinking (and doing).
• The New Science of Heartbreak: Cutting-edge research revealed as to why rejection hurts so much and how to move on.
• How to Make It Last: Exploring when it's right to sleep together and how to decide whether or not to wait. How to deal with pressure while keeping him interested. How men and women are wired differently regarding sex and attachment. Real truths about hookup culture.
• Best. Sex. Ever: An all-new, sensually focused way to enjoy sex. How to keep things hot and "X"citing. Includes a specific, page-long sensual exercise to use with your partner.
• Empowering Extras: Slay it beauty-wise with some amazing tips—while still owning and embracing your unique appearance. Empower yourself soundtrack – tunes to keep you feeling great. Discover who your sexual role models are. Plus, a quiz to determine your DSSI (Dating-Sexual Style Inventory)
Embrace your "inner badass."
Throughout the book, Dr. Lee's authenticity shines as she shares what she has learned in over two decades of helping patients with nearly every dating and relationship issue imaginable, not to mention her own hard-won life lessons. Don't' Sleep With Him Yet is as much about finding happiness within—while you simultaneously find yourself desired, valued, and ultimately, loved—for keeps.
###
About the Author:
Nancy Lee, PhD is a clinical psychologist in private practice in Beverly Hills, CA and the author of Don't Sleep with Him Yet: A Badass Guide to Dating in 10 Empowering Steps. In addition to Dr. Lee's unique blend of clinical and academic dating and relationship expertise, her practice covers a wide range of behavioral health issues from depression and anxiety to male/female psychosexual desire and functioning. Dr. Lee has served on Claremont McKenna College's Personal and Social Responsibility Title IX and Sexual Assault Committee since its (pre-#MeToo) inception approximately five years ago. Dr. Lee has been interviewed by Oprah magazine, Los Angeles Times, Bustle, Metro News, Yahoo News, Betches, Tinder.com, UpJourney.com, KNBC, FOX, KTTV, as well as the Jenny McCarthy Show, iHeartRadio, Last First Date, and LA Talk Radio (On the Couch and Sam in the Morning), to name a few. Her independent research has been published in the Journal of Affective Disorders and the International Journal of Eating Disorders. Dr. Lee received her doctorate at the University of Texas Southwestern Medical Center at Dallas–Graduate School of Biomedical Sciences, followed by a postdoctoral fellowship in behavioral medicine at Harbor-UCLA Medical Center in Torrance, California.
Connect with Dr. Lee at:
www.drnancylee.com www.instagram.com/drnancylee/
DROP THE SOCKS AND PANTS GRANNY'; BRITS SHOUT OUT THEIR PREFERRED STOCKING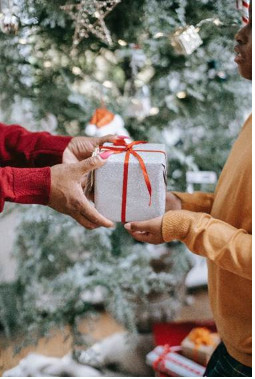 2020 has been a year most would want to forget, but with Christmas around the corner, and knowing we can at least see some friends and family, things are looking up. But when Granny arrives with her carrier bag of neatly wrapped presents, 60% of Brits say, "Please, no socks and pants Granny".
It is true, socks and pants are the go-to stocking fillers and some will wait all year for a fresh set of socks and pants for the next year. But, following a year like 2020, leading laundry and cleaning brand ACE want to get an idea of what gifts would make their community smile and they would prefer to fill their stockings.
The Top Five Gifts Granny could buy:
1. Scented Candles (65%) – reflective of the amount of time we now spend at home? Check the range at Yankee Candle
2. Sweet Treats (63%)– chocolate and sweets are synonymous with Christmas, adding a little cheer to proceedings. Why not treat them to a customised Cadbury gift
3. Slippers / Slider (58%) – another Christmas staple, with sliders slipping in for the young generation. Check out Shoe Zone for a great range
4. Voucher (56%)– Always deemed to be a boring gift, it can prevent unwanted gift returns. The One4all gift voucher can be spent in multiple stores, countrywide.
5. Beauty Products – Another common present, but why not slide away from the branded sets to something better a bit nicer at Superdrug
ACE researched over 800 of its social media followers to compile the list. Of the next most popular presents a good book (43%), alcohol (42.5%), a mug (35%) and boardgames (23%) make the top ten. Some of the least popular – but great presents suggested – include a photo in a frame, handmade gifts, pyjamas, perfume, and wax melts. Of the most unusual or unrealistic gifts from Granny included bleach to sanitise my house after Christmas, a PS5 and scooter parts!
Speaking of the findings, Shirley Peet from ACE comments: "This was just a little bit of fun for us and our social media followers to add some light entertainment in the run up to Christmas. I am not so sure anyone in the family will buy someone scooter parts for Christmas, but we all love a scented candle, chocolate and I would always appreciate new slippers."
ACE is the UK's leading stain removal and cleaning brand. The laundry products protect your colours and whiten whites, to make sure your socks from last year remain in the same condition for another year. Leaving space in your stocking for some great alternatives.
To find out more about ACE and for a raft of tips for around the home visit www.acecleanuk.co.uk. ACE products can be found in most major supermarkets including Tesco and Morrisons and high street discount stores.