boohooMAN
More Than Just Clothing.
Worldwide Shipping.
Shop our Latest Drops. 🥶👇
http://bit.ly/NewInfb
boohooMAN
boohoomanofficial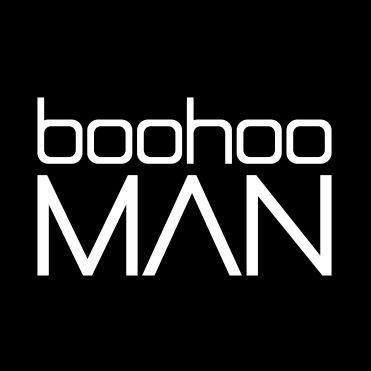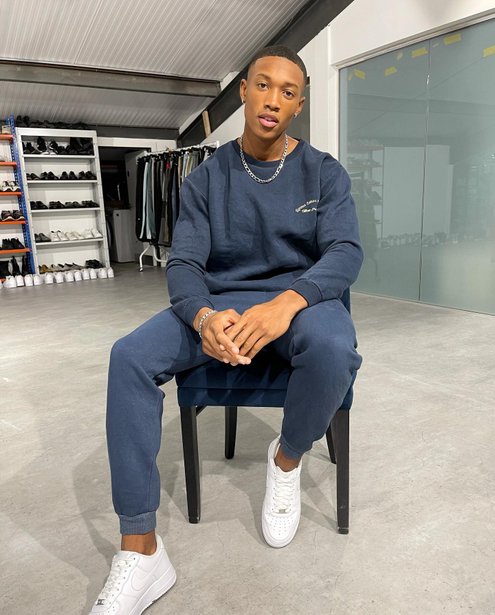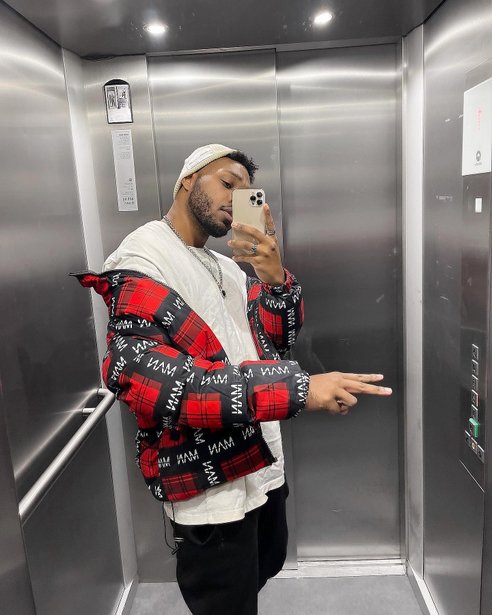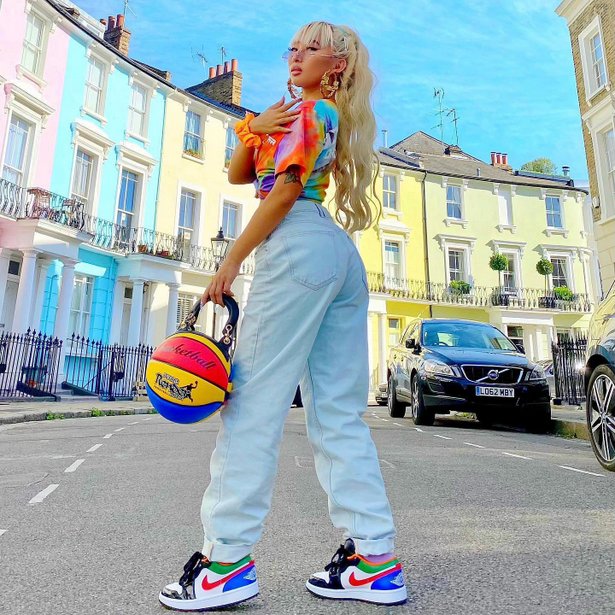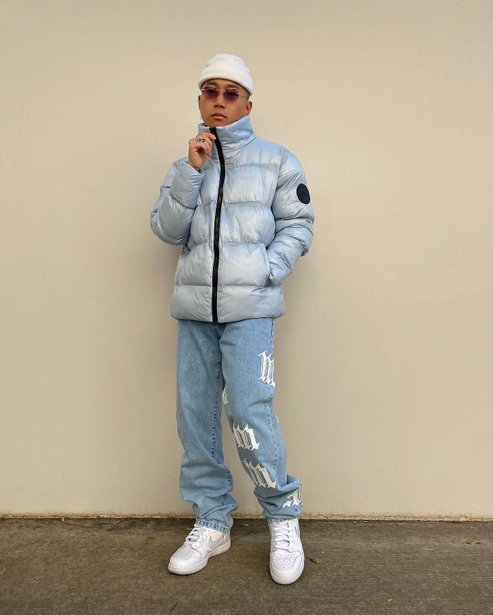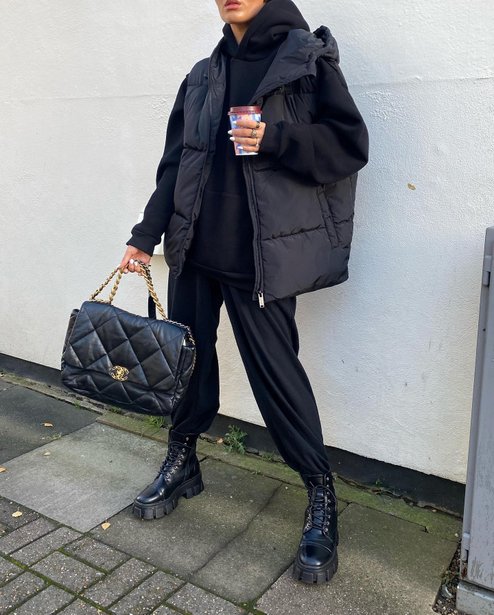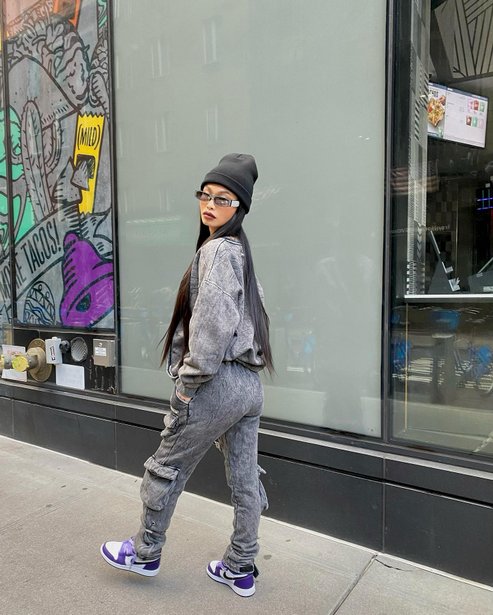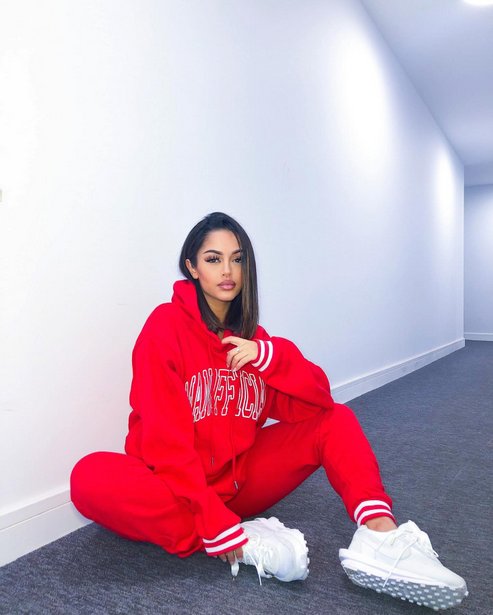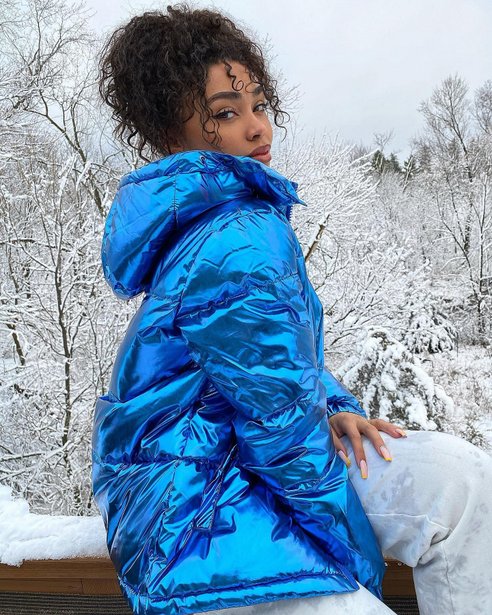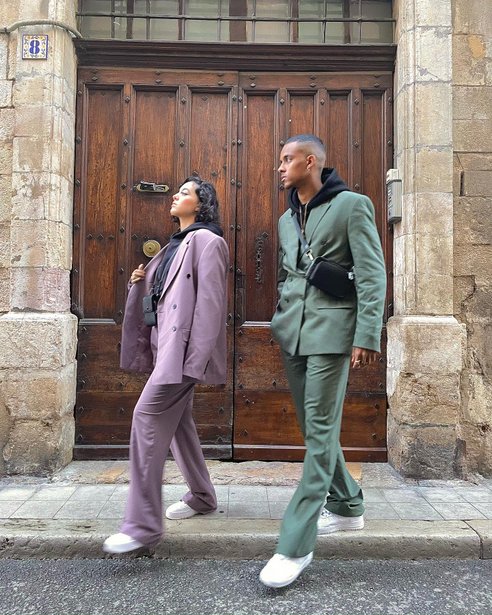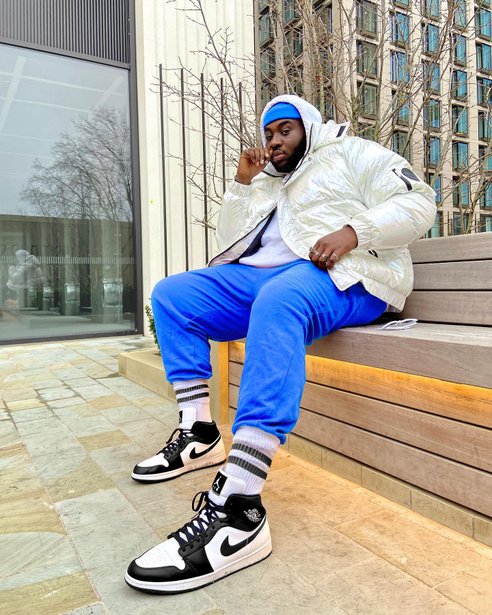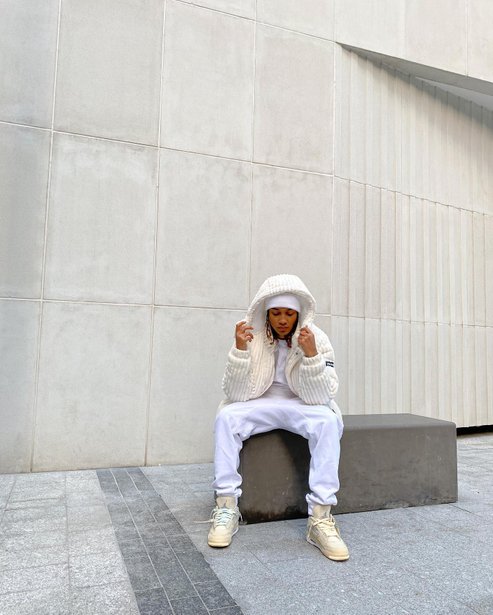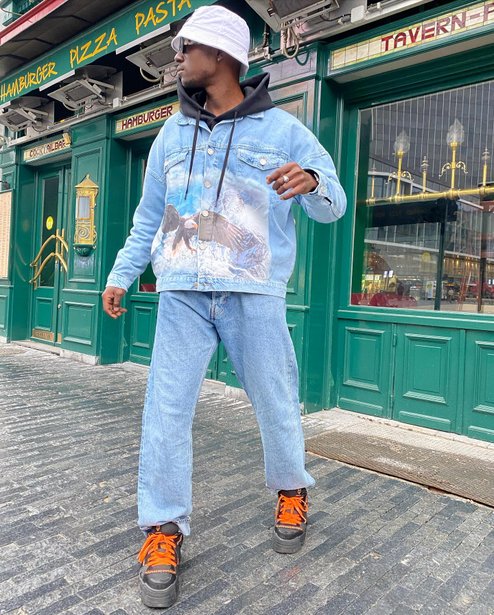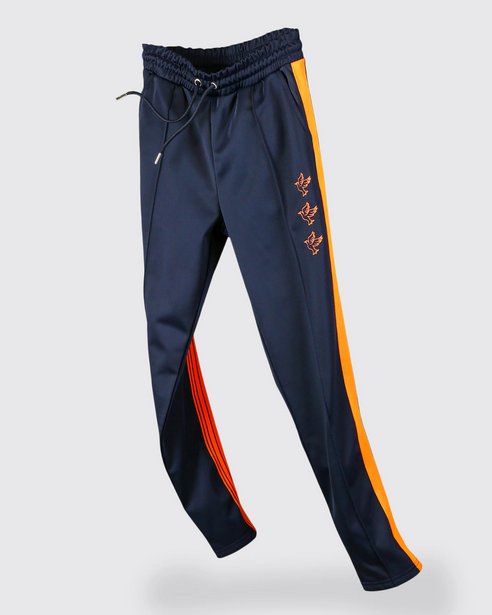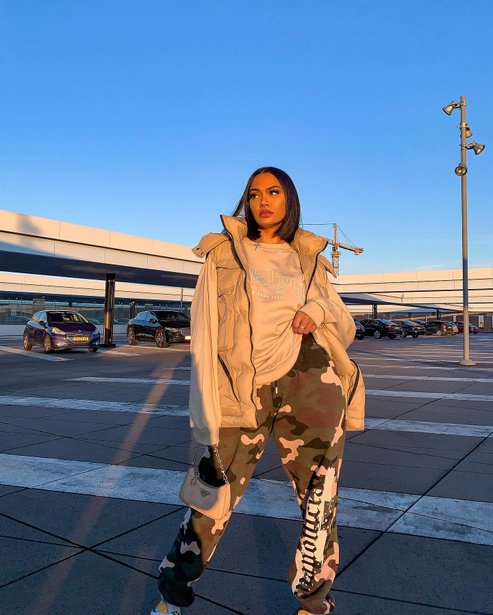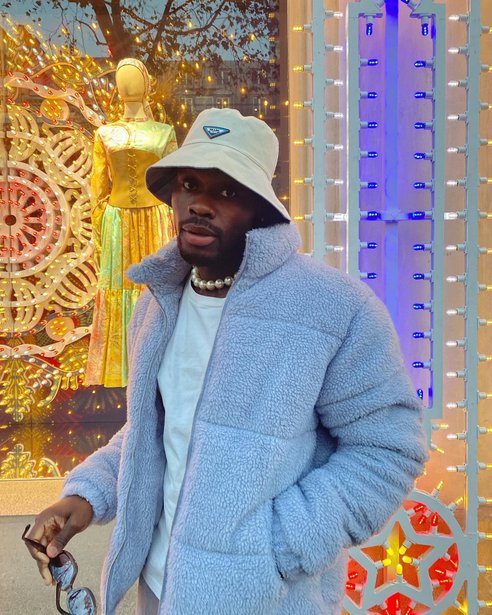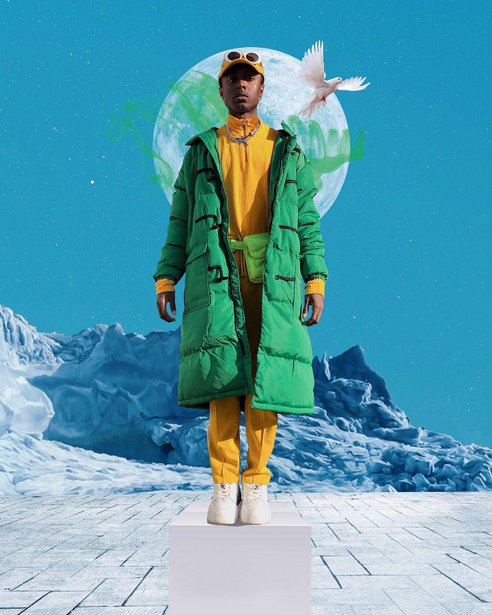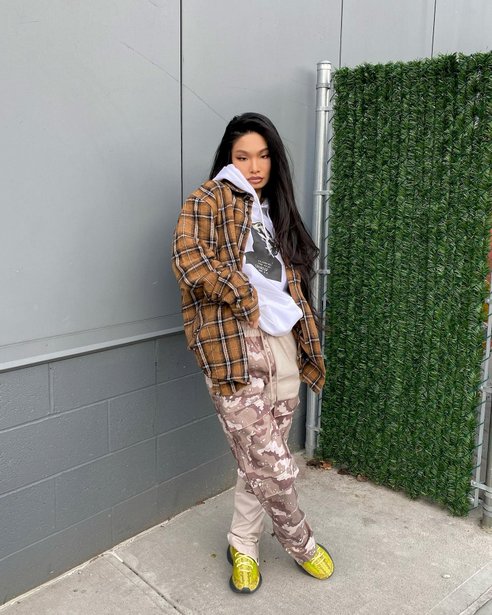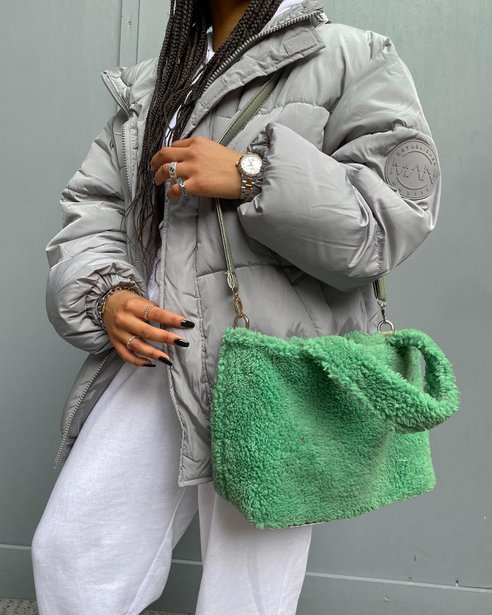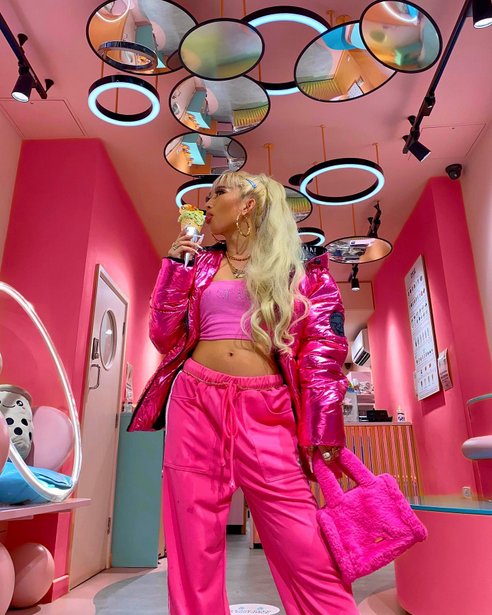 Your Best Self With The Thumbs Up Vlogging Light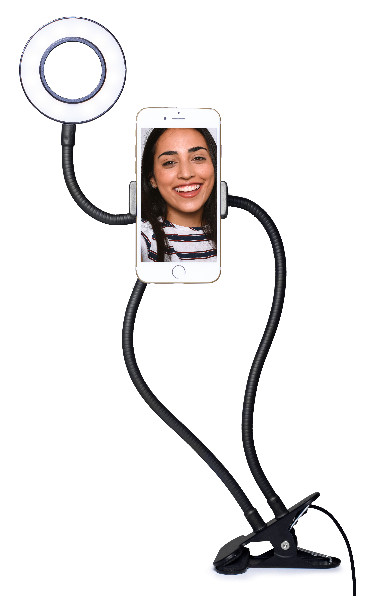 Get the best shots with the Vlogging Light. This flexible LED light shines some serious light on your vlogging, streaming, selfies and even Zoom calls. Allowing hands-free filming it has three light settings for complete control and tone. It is USB powered with a large clip to fix securely onto most surfaces.
Whenever you need to film it's there. Portable, compact and fits in a bag so you'll never miss the chance to grab attention.
The Thumbs Up Vlogging Light costs £19.99 from ASOS
Penguin will donate a book to foodbanks and good causes when you from bookshop.org this Christmas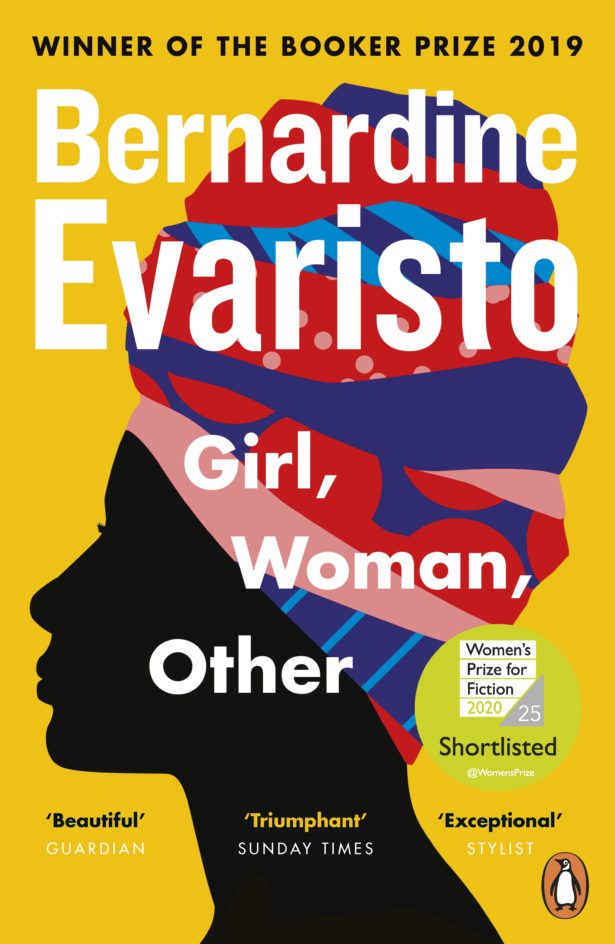 This Christmas Penguin Random House UK is offering readers a chance to donate books to grassroots good causes across the UK and support independent bookshops at the same time. For every book from a hand-picked selection of titles purchased from Bookshop.org this Christmas, Penguin will donate one where it's needed most. The publisher is working in partnership with Neighbourly to get books into the hands of grassroots good causes across the country, including food banks, homeless shelters, and community centres. The campaign will run between Monday 16 November and Monday 21 December 2020.
Titles included in the offer include best-selling novels The Thursday Murder Club by Richard Osman, Booker-prize winning Girl, Woman, Other by Bernardine Evaristo, and Sentinel by Lee Child and Andrew Child. The selection of non-fiction books features Nigella Lawson's most recent cookbook Cook, Eat, Repeat, Barack Obama's hugely-anticipated memoir, A Promised Land, and Charlie Mackesy's The Boy, The Mole, The Fox and the Horse. Children's books included are The Puffin Keeper by Michael Morpurgo, Never Show a T-Rex a Book! by Rashmi Sirdeshpande, and Adam Kay's first book for kids: Kay's Anatomy. Readers looking to purchase can do so from Penguin's online shopfront here (please note, this URL will be live from Monday 16 November).
Price: £6.50 – £32.55
uk.bookshop.org/lists/it-begins-with-a-book (please note, this URL will be officially launching on Mon 16 Nov)
WILLIE'S CACAO LAUNCH CHOCOLATE TASTING BOX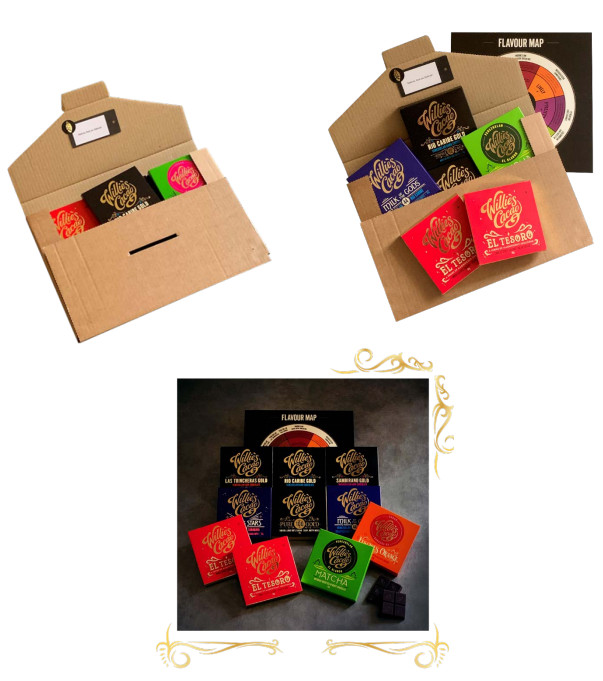 The Chocolate Discovery box: 10 artisan chocolate bars delivered
through your letterbox, 2 of which are Magnificent Creations not
available in the shops. Perfect for Virtual Chocolate Tastings with
friends. Available as a one off or on a monthly subscription.
Willie's Cacao is launching a unique Chocolate Tasting Box so people can do Virtual Chocolate Tastings at
home guided by Willie Harcourt Cooze in Tasting Videos. You'll discover the beautiful pure flavours of
real chocolate, craft made 'bean to bar' from some of the best single estate cacaos in the world and
100% natural ingredients. This can be done as a one off event or you can take out a subscription and do
it monthly. It is a wonderful way to bring family, friends and colleagues together to jointly discover
something new and to create shared experiences.
Chocolate pioneer, Willie Harcourt-Cooze, has picked 10 of his artisan chocolate bars to go in his
Chocolate Discovery box. Most exciting, is that these will include two chocolates from his series of
Magnificent Creations, chocolates Willie has made from particularly unusual ingredients or rare beans.
"This is my opportunity to share all the incredible chocolates I have experimented with over the years,"
says Willie. "These special edition chocolates won't be in any shop! You can only get them direct from
Willie's Cacao in my Chocolate Discovery Box."
It will be a journey of discovery as you discover what is so special about 'bean to bar chocolate'. Willie
will make Chocolate Tasting Videos about each box that you can watch at Willie's TV on the Willie's
Cacao website. They will be full of stories from his cocoa farm in Venezuela, of his visits to remote farms
and experiments in his factory. You'll learn the history of each bar and why he makes it like he does. If
more than one household is doing it, each one needs a Discovery box, then all you need is for one
person on the zoom call to be watching the video and sharing their screen.
Launched on 9th October, in preparation for Christmas. Choose between a Milk, White and Dark
Chocolate Box, or an All Dark Chocolate Box that is suitable for vegans and dairy free.
The single boxes cost £20 or a monthly subscription can be taken out for 3, 6 or 12 months. Both are
delivered in a letterbox sized package so you don't even need to be at home.
3 month subscription: £19.25 per month + Free Delivery + 10% off at williescaao.com
6 month subscription: £18.75 per month + Free Delivery + 10% off at williescaao.com
12 month subscription: £18.00 per month + Free Delivery + 10% off at williescaao.com
Willie's Cacao is known for the incredibly pure flavours of its chocolate. It is all craft made from the
worlds' great single estate cacaos and 100% natural ingredients. This takes up to 3 weeks, compared to
industrial chocolate that is made in a few hours. Willie buys all his cacaos direct trade so the money goes
straight to the farmers; being a farmer himself, giving farmers a fair return is at the heart of his business.
Turn Back Time With The Retro Console
Turn back the clocks with this retro handheld console from Orb Gaming. It features a 2.2-inch LCD screen with built-in speakers. The cool console includes an amazing 200 8-bit games for nostalgia-inspired fun! Right, up, left, left, down, up. You know the score, it brings back the memories of those Saturday morning TV shows, where you'd see games on the TV and have a chance of winning some mediocre prizes. Unfortunately for most children their parents wouldn't let anyone use the only phone in the house in case they got a call from a family relative. They never came and you'd shout the instructions to the TV in vain.
Not only is the console great to put to bed those deep psychological scares and years of pain, it allows you to play for hours on end, without having to change the game cartridge every time you wanted to switch games.
It's cheaper than the latest PS5 without the online queues and hype. Let's go all out it's cheaper than an additional PS5 controller, any game, online pass and best of all it needs NO WiFi. Crazy Talk.
So go full-retro, switch off your WiFi, switch off your phone, write a note for the milkman, go buy a quarter of boiled sweets, lose a tooth and buy some 1p sweets and grab the retro consoler today. Unfortunately, you can't order through mail order, so will just need to use the WiFi one last time to head over to Urban Outfitters.
Grab the console, grab your tin hat, unplug the WiFi and go retro! The Orb Retro Gaming Console costs £16 from Urban Outfitters
METAMORPHOSIS | SNOOKER TABLE
Top Design Choice of the Month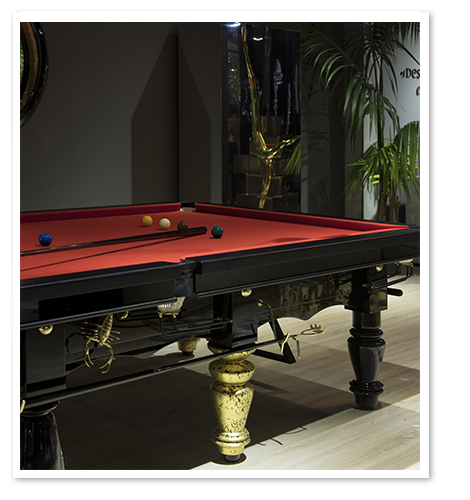 Integrated in Boca do Lobo's Metamorphosis Family, an extraordinary English snooker table of 10 foot playground, founded by 8 statement designed black wood legs which portray unexpected chaos of high-end materials and unexpected casted brass black bugs and gold scorpions, for an emotional experience.
credit BOCA DO LOBO or www.bocadolobo.com
METAMORPHOSIS | SNOOKER TABLE
A playful and remarkable design imagined for those who appreciate the good things in life, finding beauty in the most unexpected places. This contemporary snooker table certainly challenges the boundaries of game rooms and present day-luxe. A tribute to the darkest side of nature where challenges never seize to exist.
You're On Mute: 101 Tips to Add Zip to your Zoom Paperback
by Jo Hoare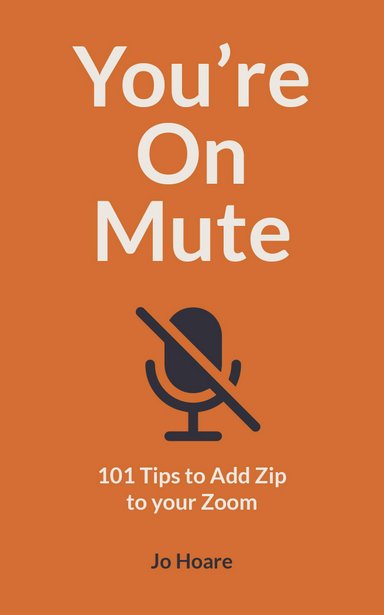 If life on is Zoom getting you down and you're dreading the next inevitable invite to a Teams meeting, don't panic, help is at hand. With 101 top tips explaining the dos and don'ts of virtual meetings, You're On Mute will help you master videocalls in "the new normal." Whether you need to stop doing that weird wave at the end of meetings or want to break the habit of being transfixed by your own face in the corner of the screen, the fun advice inside this book has got you covered. In no time you'll be living your best life online, bringing your "A" game to any virtual work meeting, catch up with family, quiz with friends, online date and more.
Advice includes:
• Mastering online etiquette – from the right way to say hello to the right time to hang up
• How to make multi-generational family video calls workable for both grandparents and children ("You're still on mute, grandma!")
• Ensuring your next video quiz is an entertaining test of knowledge rather than a painful test of endurance
• Successfully navigating an online romance, covering first dates to long-term relationships
• Avoiding the "must not dos" of video calls, whether it's the serious matter of security or the shame of surprise screen sharing#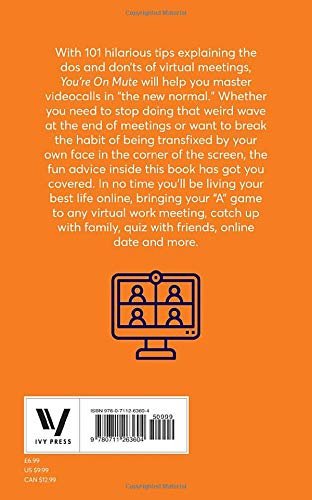 Vic Lee's Corona Diary 2020: A personal illustrated journal of the COVID-19 pandemic of 2020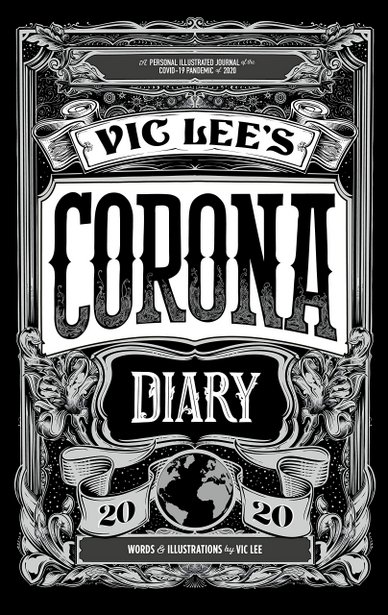 An extraordinary memento of a life-changing moment in history, artist Vic Lee's visually stunning, graphic novel–style personal diary chronicles his experience of the coronavirus pandemic as it unfolded.
With beautiful hand-drawn illustrations and typography, Vic Lee's Corona Diary vividly captures what it was like to live through this unprecedented period. Listening to daily news stories, experiencing different ways of living and working as well as adapting to new and necessary social controls, renowned London artist, illustrator and storyteller Vic Lee documents the first six months of the pandemic in real time. An epilogue spread touches on the events of July, August and September.
Reflect on and process the unforgettable events of the pandemic through an intimate account in images and lettering of the initial news from a place called Wuhan, Italy's first cases then state of emergency, its spread across the world and the WHO's declaration of a global pandemic, the lockdown and toilet paper shortages, the economic fallout, the unfathomable numbers of people dead, the immense gratitude to those on the frontline of the health services, the reactions and decisions made by leaders that would affect us all, the anxiety and isolation – all the twists and turns.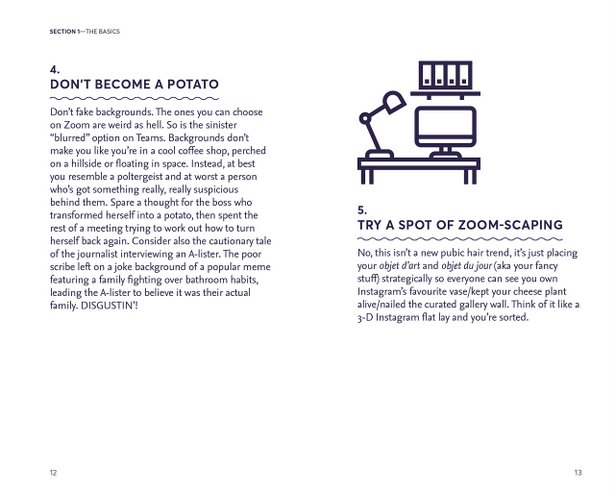 While this work of art is a snapshot of one person's experience, it conveys events experienced and emotions felt by billions around the world – a permanent record of a time we will never forget.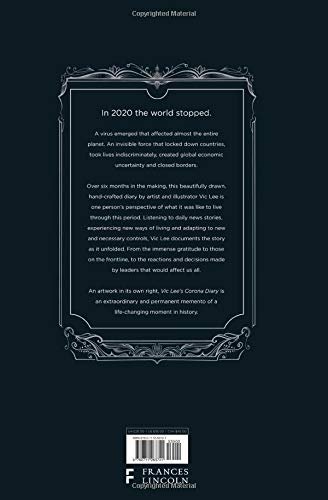 THE FAMOUS GROUSE LAUNCHES THE SPIRIT OF RUGBY CAMPAIGN IN THE UK AND AGREES SPONSORSHIP DEALS FOR PREMIERSHIP RUGBY, THE BRITISH & IRISH LIONS AND SA RUGBY, AND THE GLASGOW WARRIORS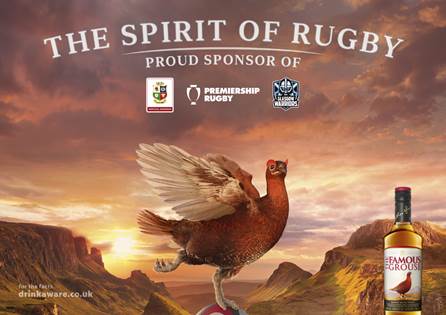 · The Famous Grouse has agreed a landmark three-year deal to become the Official Whisky of Premiership Rugby
· The UK's no.1 Whisky will be the Official Sponsor of The British & Irish Lions and SA Rugby for the duration of the Lions tour to South Africa
· A new three-year contract with the Glasgow Warriors will see the partnership celebrate its 10-year anniversary this coming season
THURSDAY 12TH NOVEMBER 2020, LONDON: The Famous Grouse, the no.1 Whisky in the UK, has today launched its brand-new The Spirit of Rugby campaign and announced Official Partnerships with Premiership Rugby, The British & Irish Lions, SA Rugby and Glasgow Warriors.
The announcement builds on more than 30 years of heritage with the sport of rugby as the brand looks to continue to drive engagement with fans across the UK.
The whisky brand shares many similarities with the sport such as skill, craft and an unwavering dedication to be the best of the best. The Famous Grouse will celebrate such common values through its The Spirit of Rugby campaign, leveraging these exciting partnerships to engage with rugby fans and embody the sport's unparalleled sportsmanship and camaraderie.
Aristotelis Baroutsis, Global Managing Director, The Famous Grouse at Edrington, said: "The Famous Grouse has been investing in the sport of rugby for the past 30 years, and we are very proud to have reaffirmed our commitment to this great game by agreeing these three exciting new partnerships at both international and club level to celebrate The Famous Grouse as The Spirit of Rugby."
Mark Riley, Managing Director at Edrington-Beam Suntory UK, said: "As the UK's number one whisky, we recognise the value of team spirit and the level of determination required to be the best. This is synonymous with the desire, pride and camaraderie that we see every matchday out on the rugby field. These new partnerships are yet another significant milestone in The Famous Grouse's journey to deliver fruitful collaborations which benefit all stakeholders, and particularly supporters of rugby."
The Famous Grouse has agreed a landmark deal to be the Official Whisky of Premiership Rugby for three years, taking the partnership through to the culmination of the 2022/23 season.
The agreement will see the brand enjoy ownership of 'The Famous Grouse Try of the Week', as well as the right to host experiential activations across the season, culminating with the Premiership Rugby Final at Twickenham where fans will also have the opportunity to benefit from a behind-the-scenes tour. Fans will also see the brand feature throughout the 20/21 season on Channel 5 highlights and selective live games, pitch-side LED, a website takeover and within each matchday programmes.
Mark Brittain, Chief Commercial Officer at Premiership Rugby, said: "We're delighted to welcome The Famous Grouse on board as the Official Whisky of Premiership Rugby for the next three seasons. It's fantastic that The Famous Grouse have shown a commitment to Premiership Rugby during these times and is a testament to the growing strength of the competition within the U.K. sporting landscape. The Famous Grouse has a proud track record of developing strong relationships with rugby fans as a result of decades of involvement in this great sport. We're excited to work with the brand to engage with supporters throughout the season."
The Famous Grouse will be the Official Whisky of The British & Irish Lions and SA Rugby for the duration of the Lions tour to South Africa.
The Famous Grouse will have access to players from The Lions and Springbok squads, revealing stories of the signature team spirit and camaraderie found in both sides. There will be an activation space at each match and in key fan zones, as well as opportunities to watch a Lions' training session and enjoy a matchday behind-the-scenes tour. The brand will have ownership of The Spirit of Rugby narrative to creative exclusive content. The Lions trademark will also feature on The Famous Grouse bottles and selected glassware, as well as appearing on pitch-side LED, the official series websites, and in the matchday programmes.
Ben Calveley, Managing Director at The British & Irish Lions, said: "We are delighted to have agreed a partnership with The Famous Grouse ahead of our Tour to South Africa next year. It is a brand known for its innovative and engaging approach to sponsorship and we look forward to working together to create a truly memorable Series."
Jurie Roux, CEO of SA Rugby, said: "We're very excited to be introducing the proud history and heritage of the Springboks to The Famous Grouse as we welcome The Lions to the shores of South Africa in 2021. Fans can expect South Africa to be warm and hospitable hosts as we appreciate one of the biggest sporting occasions in world rugby. We'll toast to that."
The Famous Grouse has agreed a new three-year contract with the Glasgow Warriors which will see the partnership celebrate its 10-year anniversary this coming season.
Having first come on board prior to the 2011/12 season, the Glasgow-based company renewed its long-standing partnership sponsoring the Scotstoun side as the club's Official Whisky.
The Famous Grouse will have ownership of the 'The Famous Moment' of the week and continued use of The Famous Grouse Bothy for hospitality. The brand will also enjoy access to a range of Glasgow Warriors players for creating a content series for social media, in addition to half-time sponsorship activations. As part of the agreement, The Famous Grouse will benefit from broadcast advertising during every Pro14 Glasgow Warriors game.
Glasgow Warriors, Managing Director, Nathan Bombrys added: "It's excellent news that The Famous Grouse have decided to continue their partnership with Glasgow Warriors for another three seasons. We're looking forward to celebrating our 10-year anniversary together with Scotland's favourite whisky. The Famous Grouse has become an integral part of the Glasgow match day experience, and their outstanding support has helped shape our club's story over the past decade. "We look forward to continuing our story together."
For further information or to join the conversation, please visit @TheFamousGrouseUK on Facebook, @TheFamousGrouse on Twitter and on Instagram @TheFamousGrouseUK
Audio brand JAM Audio have the latest audio tech to impress your loved ones; from modern true wireless earbuds to retro style turntables. uk.jamaudio.com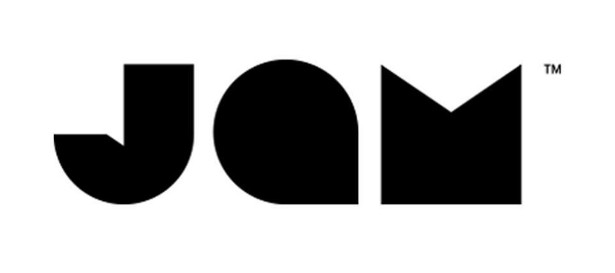 FACEBOOK | TWITTER | YOUTUBE | INSTAGRAM
Available from: uk.jamaudio.com, Amazon and HMV
JAM Audio True Wireless Athlete Earbuds – RRP £49.99
Available from: uk.jamaudio.co.uk, Amazon
These new true wireless earbuds feature an ultra-flexible ergonomic ear hook design to ensure a secure fit that moves with you and won't come loose when you really start moving. With an IPX5 rating, the sweat-resistant materials are all-weather ready. The earbuds feature a 6 hour on-board battery life and up to 30 hours total with the charging case, giving you plenty of time to appreciate the full-range drivers that offer booming bass.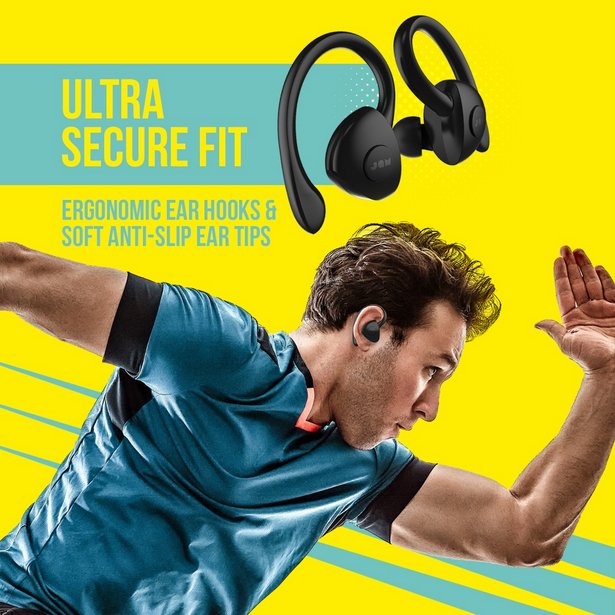 JAM Audio Bookshelf Speaker – RRP £79.99
Available from: uk.jamaudio.com
These brand new speakers are designed to enhance your at-home listening experience. With 4 inch bass drivers, 0.75 inch tweeters and rear bass port, the speakers deliver clear, bold quality sound with true bass, even with the volume up. Featuring Bluetooth 5.0, easily stream your favourite music from your phone, tablet or laptop. Or use the multiple connection points (RCA & AUX) for wired connections from multiple audio sources. These speakers are mains powered, meaning they can be moved to any room in the house, and come in three different colours. What's more, they pair perfectly with the JAM Bluetooth Turntables, for ultimate enjoyment of your classic vinyl collection!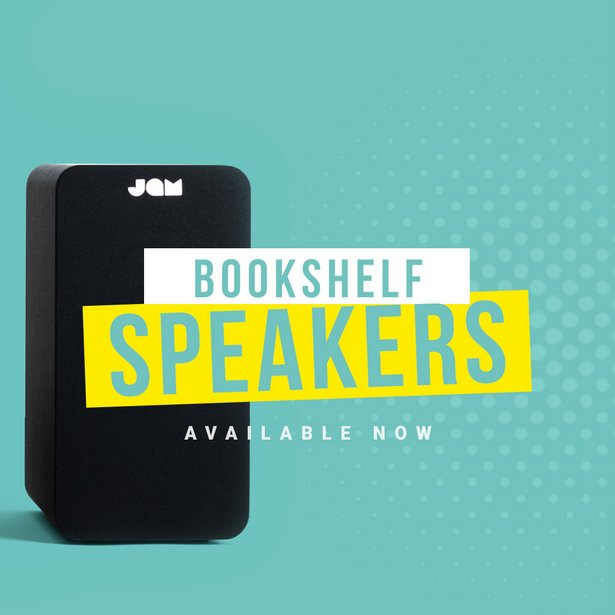 JAM Sound Stream Turntable – RRP £99.99
Available from: uk.jamaudio.com, Amazon
Vinyls can be converted to mp3 or WAV when plugged into a PC or Mac, and these files can then be downloaded to a smartphone or tablet for on-the-go listening. What's more, this turntable comes equipped with wireless connectivity that lets you stream records wirelessly to any Bluetooth speaker. The built-in dust cover means that your prized possession will always be protected.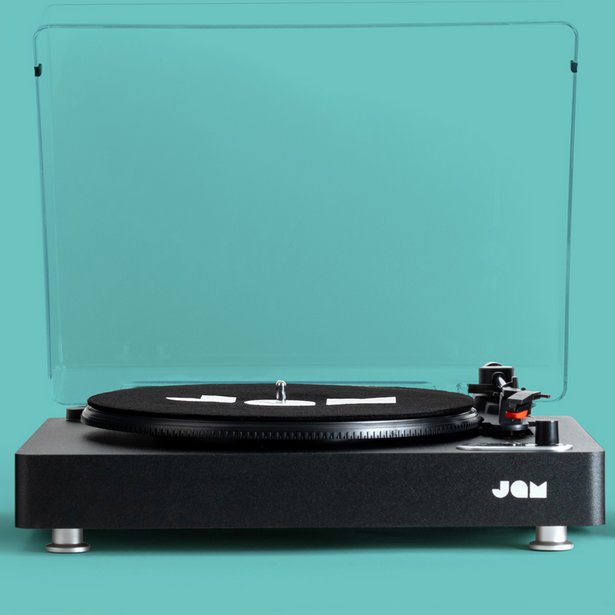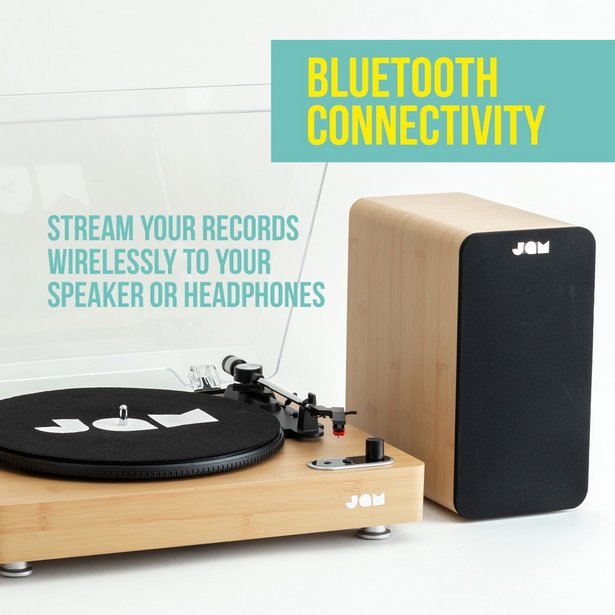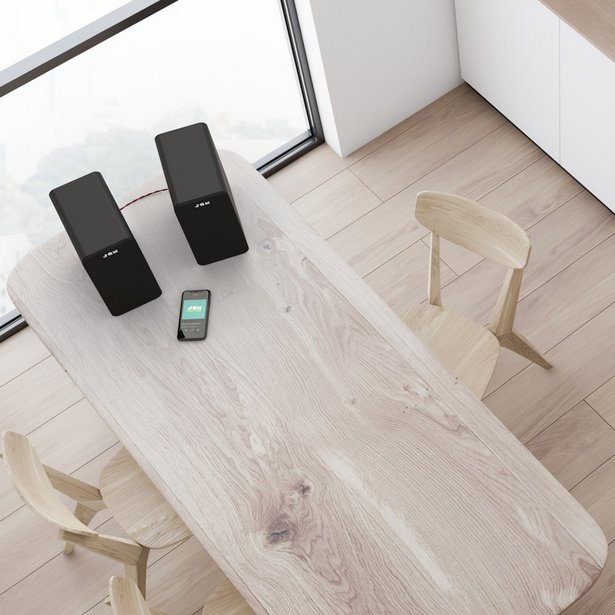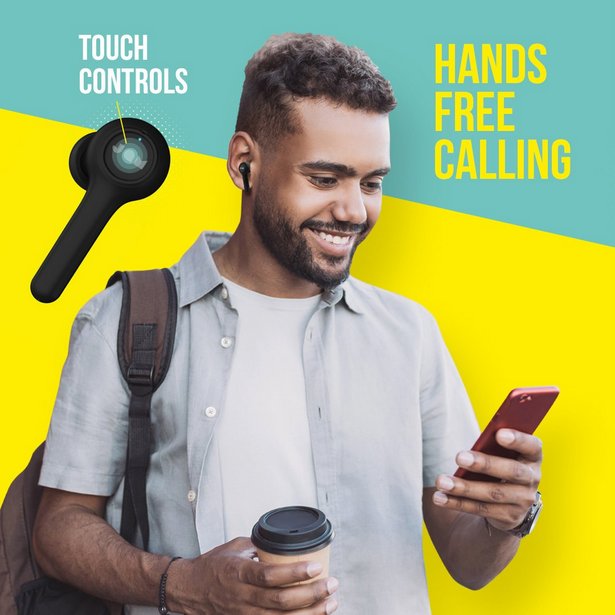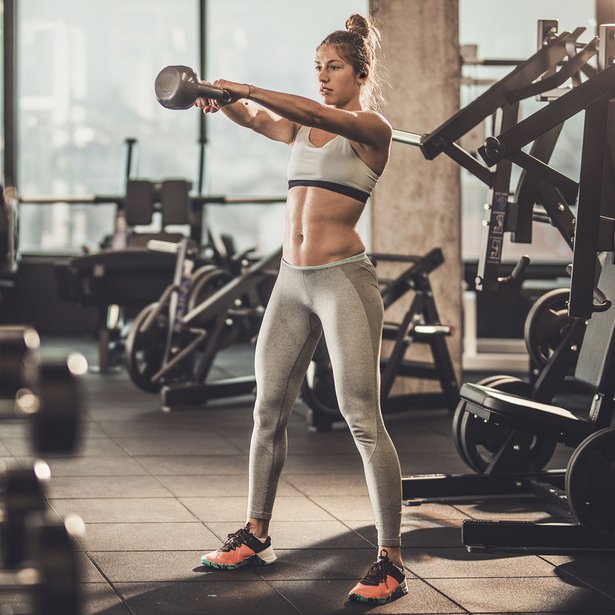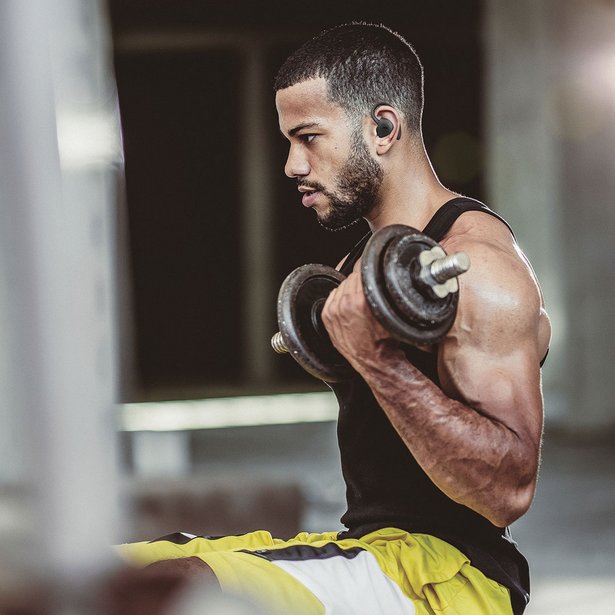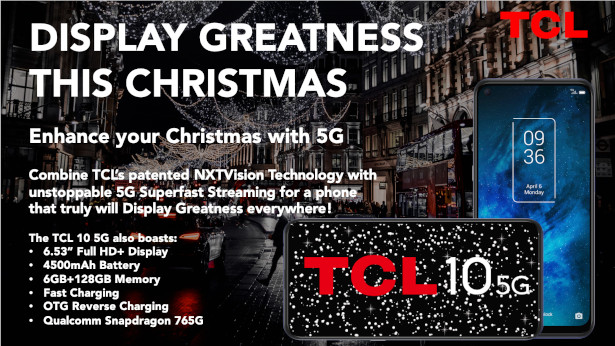 STAY PAW-SITIVE
Spoil your lockdown puppies and furry friends this Christmas with some gorgeous new walking accessories!
Designed for your dogs safety and style, ParliPets dog accessories are handmade in the UK using high-quality recycled leather, making the items strong, durable, and of course, comfortable! Finished in House of Commons green with gold foil portcullises, the collar, lead and bag dispenser are the paw-fect gift for all pooches.
ParliPets Portcullis Dog Collar – £25 • ParliPets Portcullis Dog Lead – £35 • ParliPets Portcullis Bag Dispenser – £35
Houses of Parliament Shop – shop.parliament.uk
SPORTS CHRISTMAS GIFTS
​
09 November 2020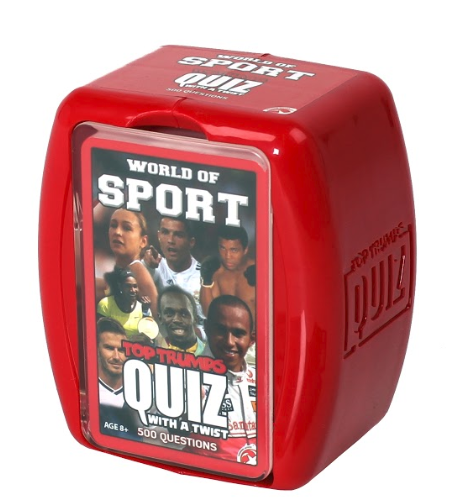 Looking for the perfect gift for a sports fan?
From Cycling to Football and Rugby to Cricket and Motor Racing – Top Trumps has it covered this Christmas!
WORLD OF SPORT- Top Trumps Quiz
Test your knowledge on all things Sports with 500 questions on a variety of sports from cycling to football and rugby to swimming.
Comes in a cool, plastic portable case
500 questions on everything Sports related
Age 8+
Available on Amazon
RRP £9.99
WORLD FOOTBALL STARS – Top Trumps Quiz
Think you know your football? Well, now's the time to test your knowledge with Top Trumps Quiz with a Twist! 500 questions and a unique form of game play that will test your mind on the world's greatest ever footballers!
Comes in a cool, plastic portable case in shiny gold
500 questions on everything football
Age 8+
Available on Amazon
RRP £9.99
WORLD FOOTBALL STARS – Top Trumps Match
Top Trumps Match is the crazy cube game. Match 5 of your favourite footballer players in a row to win, but everything could change when the cards are turned!
Comes in a cool, plastic portable case that folds up – no box required and perfect for storage
Features 15 of your favourite footballers in a row
Introduction to strategy for kids
Age 4+
Available on Amazon
RRP £15.99
WORLD FOOTBALL STARS Top Trumps
In this pack 30 of the world's greatest footballing talents come together with an extra special gold case and foiled detail on every card! What better way to assess all your favourite football stars, including Messi, Kane and Buffon!
Comes in a cool, plastic portable case in shiny gold case
Includes 30 footballers from across the world
Available on Amazon
RRP £4.99
WORLD RUGBY STARS Top Trumps
To be a true Rugby fan you need to get yourself a pack of the Top Trumps World Rugby Stars 2018! Bursting with facts and stats of all your favourite players like Barrett, Sexton, Farrell and Halfpenny. This is the ultimate game to play with a friend and find out who will be awarded the Top Trump and who the champion of champions of the Rugby World is!
Comes in a portable plastic case
Age 6+
Available on Amazon
RRP £4.99
Discover who the star of world cricket is in this Top Trumps card game featuring legendary players from across the cricketing nations! Play World Cricket Stars Top Trumps, the educational card game and see if Virat Kohli or Chris Gayle has the most catches, or if Mitchell Starc or Shakib Al Hasan has taken the most wickets. Whoever your favourite player is, World Cricket Stars Top Trumps is the game for you! Howzat?!
Comes in a portable plastic case
Age 6+
Available on Amazon
RRP £4.99
SPORTS CARS Top Trumps
Hear'em roar! -Learn about the biggest and fastest road legends of all time: from the stylish NSX and the brutal F40, to the glamorous Veyron and the groundbreaking Huayra, they are all in this Sports Cars edition of Top Trumps. Find out the top speed of the Pagani Huayra, engine size of LaFerrari and the year Bac Mono was launched.
Comes in a portable plastic case
Age 6+
Available on Amazon
RRP £4.99
GRAND PRIX HEROES Top Trumps
Since 1950, only the most skilled and courageous drivers have managed to see their names in the most prestigious motorsport championship, Formula One, competing fiercely all around the world to be crowned the next King of Speed (but also risking their lives at every turn). Whilst driving these fine-tuned, amazing cars is no more than a dream for most of us, it's 'just another day at the office' for the likes of Hamilton, Alonso, Button and the rest of the pilots of the grid. They are the highest echelon of motorsport, and you can find them all in this new Top Trumps pack, featuring some of the greatest legends that helped make Formula One the pinnacle of sophistication and technology. So how does Lewis Hamilton compare with living legend Niki Lauda? Who holds pole position at Ferrari? Grab yours and start your engine to find out!
Comes in a portable plastic case
Age 6+
Available on Amazon
RRP £4.99
CYCLING Top Trumps
Top Trumps brings you The kings and queens of the road and the shiny gear. Challenge Froome against Contador, find out how Cavendish trumps Super-Wiggins and discover who's awesome enough to win races on just one leg! Old school legends like Merckx, Anquetil or 'Big Mig' Indurain roll alongside the new talent of Peter Sagan and Bryan Coquard in this wheelie good pack!
Comes in a portable plastic case
Age 6+
Available on Amazon
RRP £4.99
GREATEST FOOTBALL MANAGERS Top Trumps
The beautiful game wouldn't be anywhere near as beautiful without the vision and strategy of its incredible managers. This exciting new edition of Top Trumps: Greatest Football Managers celebrates the strategies and successes of thirty of the most brilliant minds behind some of the best teams from around the world. Featuring José Mourinho, Arsène Wenger, Ellena Hill and many more, you can compete for the title of Top Trump in this exciting, competitive card game. Pick your best stat from each card; if your opponent can't top it, you win their card instead! With categories like Record Signing and Teams Managed, you're bound to learn some fascinating facts about your favourite managers – and learn plenty about the rest, too. So if you're eager to learn the difference between the "heavy metal football" and "total football" philosophies, or want to know which managers started their careers on the pitch, grab this pack and prepare for kick-off!
Comes in a cool, plastic portable case
Includes 30 football managers
Available on Amazon
RRP £5.99
LEGENDS OF FOOTBALL Top Trumps
Discover which of your favourite world football legends scored the most international goals in this fantastic pack of Top Trumps featuring some of the greatest footballers of all time. Find out which footballer scored more international goals – Pele or Cristiano Ronaldo, who had the most international caps – Bobby Moore or Paolo Maldini, or who won the most trophies – Diego Maradona or Johan Cruyff? Whoever is your favourite legend of world football, Legends of Football Top Trumps is the game for you!
Comes in a cool, plastic portable shiny silver case
Includes 30 football legends
Available on Amazon
RRP £5.99
TEMPTU Air Holiday Exclusive 24K GOLD Gift Set ($235 on TEMPTU.com):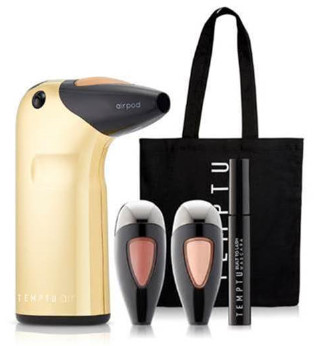 A golden gift set featuring our Limited-Edition 24K Gold TEMPTU Air, cult-favorite Perfect Canvas Rose
Gold Highlighter, next-generation Perfect Canvas Foundation, Perfect Canvas Airpod Blush, Built To Lash
Mascara and Large Canvas Tote. This gift set is anchored by our Limited-Edition 24K Gold TEMPTU Air. TEMPTU Air is the iconic cordless airbrush
makeup innovation for instant, effortless skin perfection, creating weightless layers of coverage, while using less
makeup to deliver a truly flawless finish. Now available for a limited time in gorgeous 24K Gold, sure to put the
light in any makeup lover's eyes.
This kit comes with Perfect Canvas Rose Gold Highlighter, an essential multi-tasker that delivers a sultry,
romantic, gold-flecked glow to the eyes, cheeks, lips and body on any skin tone, as well as skincare-infused
Perfect Canvas Foundation and Blush for you to customize, our Pro favorite Built to Lash Mascara – filled with
clean and nourishing ingredients and guaranteed not to flake, smudge or budge, and a large canvas TEMPTU tote, so you can stylishly carry your haul this holiday season.
HELP! The Game is an innovative new board game that makes a great gift for kids and the whole family, with players travelling around Australia facing floods, fires, tremors, tornadoes, burglars and even the dreaded bin chicken.
With characters that represent a cross-section of modern Australia, in HELP! The Game you never know what's around the corner. You risk facing an Aussie disaster or a dramatic life change with every roll of the dice!
It's fun and educational and even helps players understand the value and role of insurance.
The Game has been created by NRMA Insurance, with a portion of proceeds supporting disaster relief and recovery for Australian Red Cross.
Suitable for ages 8+
RRP $25
Available in-store and exclusively at Kmart, and HelpTheGame.com.au
Love & Lee blankets are made from luxurious, soft 100% naturally grown bamboo yarn.
Generously large at 110cm x 130cm and multipurpose you will use these blankets for years to come.
Free shipping over $45 within Australia.
loveandlee.com.au/pages/bamboo-blankets
Baby Memory Book is offering a sticker calendar to mark the important events as your child grows. Grab your baby memory book from www.babymemorybook.com.au. Want to preserve the valuable memories of your little bubs? By next Christmas, they wouldn't be the same anymore. So, use this Baby Memory Book to save the precious memories of your little one. This keepsake will remind you of the milestones that you don't want to forget.
Try our specially-designed Baby Memory Book that comes with a thoroughly-researched template to fill out the important events in your child's life. Peel the stickers and mark them on the calendar – as simple as that! Enjoy your child growing into awesome young individuals and coming back to the times where they were newborns learning the world.
You can also visit us on instagram on:
@babymemorybook.com.au or website www.babymemorybook.com.au
The perfect Christmas gift for friends, to family, to work colleagues.
Whether you're gathering with your loved ones this year, bring them some warmth this holiday season.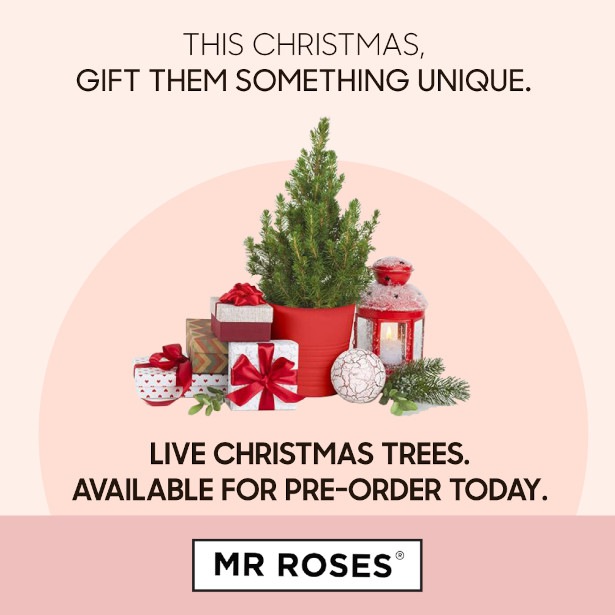 Cheese Therapy is Australia's only artisan cheese hamper company. Cheese Therapy creates a different box each month that features four Australian-made cheeses. The box is a "curated tasting experience" and each box contains a booklet with a story of the specific cheese and cheese maker.
Cheese Therapy has experienced phenomenal growth (up 3600%) after coming to the rescue of local cheesemakers who were impacted by a lack of tourism from the bushfires and COVID-19. They have now partnered with 17 cheesemakers throughout Australia, who, thanks to Cheese Therapy have the freedom to make products they've always wanted to. It also means those who receive the boxes have the opportunity to try never-before-made cheeses or those not readily available – one cheese for example hadn't been made for 15 years before it was featured in a Cheese Therapy box.
Cheese Therapy's website is www.cheesetherapy.com.au.
Shake things up this Christmas with all-Aussie cocktails – delivered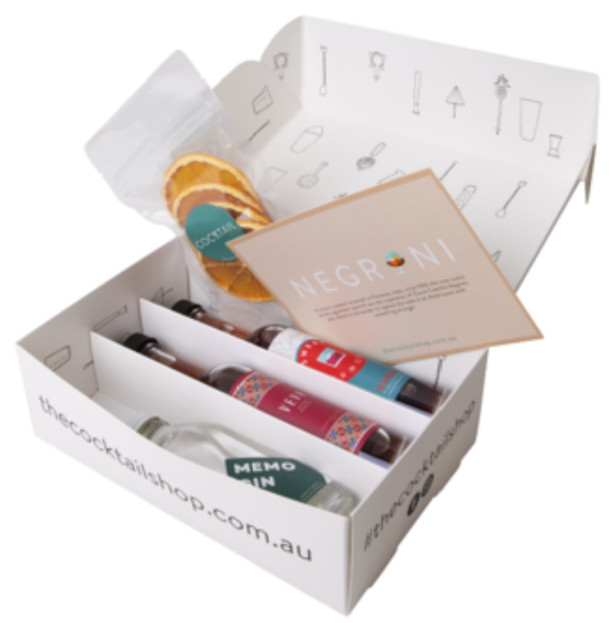 The Cocktail Shop delivers Australian sourced, easy to make cocktails that are guaranteed to
shake things up this Christmas.
Cocktail culture is in full swing and cocktails have found their way out of bars and into our homes. Say
goodbye to the obligatory glass of port this Christmas and 'Hello darling' to a delicious Negroni!
The Cocktail Shop supports Australia's incredible distillers whilst giving 'home cocktail makers' a taste of
the best local brands in easy-to-make cocktail kits delivered straight to the door.
Pop a Cocktail Kit under someone's Christmas tree this year and let them delight in a range of Australian
flavours whilst honing their bartender technique with clever online tutorials.
These glorious cocktail kits make approximately four cocktails. The gorgeous gift box includes
ingredients, a recipe card and all the garnishes, so that even a cocktail novice can create something
marvellous.
"If you have some of the World's best distilleries on your doorstep, why would you buy liquor
from overseas" – Mel How
Choose a gift from the Cocktail Shop and you will be buying from local artisan distilleries and drink
makers, supporting local jobs and keeping your environmental impact low, all whilst ensuring your loved
ones are in high spirits this Christmas!
View the full range at thecocktailshop.com.au
Smell Great with Solid Cologne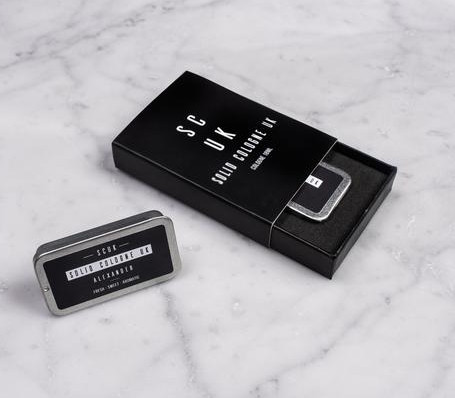 Solid Cologne is a solid wax-based cologne/aftershave. It is made with natural wax and skin friendly cologne, which is applied directly on to the skin. Solid Cologne was created for those who travel. It's made from bees wax and it doesn't need to be put into a clear bag whilst going through airport security. This means it's impossible to spill and you won't use as much as only a little wax will go a long way in keeping you smelling great.
The cologne comes in a small tin, which fits perfectly inside a pocket or bag. All the colognes have the highest quality of natural ingredients including Beeswax, Shea butter & Jojoba oil. which all support and protect the skin.
The concentrated wax fragrances are portable, natural and moisturising. It's easy to apply and hand. Discreetly packaged the application is fast and easy. Whip it out in the office, on the bus or in a crowded club/bar and smell amazing instantly.
The scents are subtle but refreshing. The blend of various notes within the solid colognes will stay on the skin which allows the fragrance to evolve throughout the day while interacting with your body temperature.
The Solid Cologne Alexander is a sweet, rich and sophisticated scent. The cologne begins with fresh grapefruit, leading to the heart of aromatic bay leaf and jasmine. The woody base includes patchouli, oak moss and ambergris. A truly unforgettable cologne.
Alexander costs £17.99 from Solidcologne.co.uk
SIX NEW BOOKS THAT ARE THE PERFECT GIFT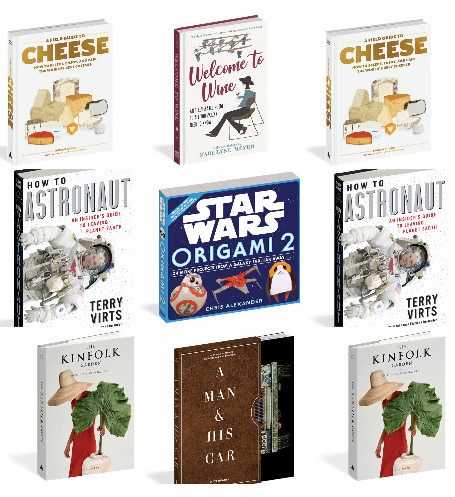 A FIELD GUIDE TO CHEESE: How to Select, Enjoy and Pair the World's Best Cheeses
Tristan Sicard; £21.99, Hardback
A Field Guide to Cheese is the ultimate guide to the world of cheese and the only fully illustrated cheese reference book. This 'tour de fromage' begins with a history lesson on the creation of cheese, offers a primer of the many types of milks and categories of cheeses, and then leads readers to an encyclopaedic survey of over 400 global cheeses. In this book you will find impeccable suggestions for pairing cheeses of all kinds with wine, beer, and spirits. You'll also learn the art of the cheeseboard, with tips for choosing cheeses by region and type, portioning for guests, and even wrapping and storing.
WELCOME TO WINE: An Illustrated Guide to All You Really Need to Know
Madelyne Meyer; £15.99, Hardback
In Welcome to Wine, Meyer pairs her expert knowledge with 200 witty, whimsical illustrations that make all the essentials crystal clear—so you can get to the good part sooner! Key information in the book includes: Food pairings and the art of wine tasting; Serving temperature (without getting hung up on precision!); Key wine regions and exactly how wine is made. From choosing wine for a date night to training your nose to pick up "notes," this is the friendliest guide to wine.
STAR WARS ORIGAMI 2: 34 More Projects from a Galaxy Far, Far Away. . . .
Chris Alexander; £15.99, paperback
Combining the mythic power of Star Wars with the fun of origami, here is everything you need to create a collection of characters, creatures, Jedi starfighters, and those very special objects – like Kylo Ren and Rey's lightsabers – imbued with a galaxy of meaning. Ingeniously designed by origamic master Chris Alexander, each of the 34 projects includes illustrated step-by-step instructions and a photograph of the finished model.
HOW TO ASTRONAUT: An Insider's Guide to Leaving Planet Earth
Terry Virts; £21.99, Hardback
A wildly entertaining account of the rules, lessons, procedures, and experiences of space travel, How to Astronaut is a book that will appeal to anyone— male or female, young or old—with even a passing interest in space. Written by Colonel Terry Virts, a former astronaut, space shuttle pilot, and International Space Station commander who spent 200 consecutive days in space, it answers all of our curious questions and much more.
THE KINFOLK GARDEN: HOW TO LIVE WITH NATURE
John Burns; £30, Hardback
Kinfolk has grown into an internationally recognised brand known for its minimalist aesthetic and strong community of inspiring and influential creatives. Kinfolk's books, with a combined 335,000 copies in print, have applied this lens to cooking, home design and work. Now, in The Kinfolk Garden, the team turns its eye to outdoor spaces and the many ways they enhance our lives and help us foster community. The book offers an easy approach to bringing nature home & is divided into 3 sections – Care, Creativity and Community – and features 30 profiles of gardeners, florists & homeowners around the globe.
A MAN & HIS CAR: Iconic Cars and Stories from the Men Who Love Them
Matt Hranek; £30, hardback
Kevin Costner reveals that he got so attached to the iconic Shelby Mustang he drove in the movie Bull Durham, he bought it for his own personal collection. And as for Snoop Dogg and his 1965 Cadillac "Snoop DeVille" convertible—do we even need to explain? A Man & His Car includes visits to some of the most exclusive collections in the world—from that of the Petersen Automotive Museum to those of car manufacturers from Fiat to Ford—giving us access to automobiles from the rich and famous.
SAUCYBITCH HOT SAUCE ARE THE PERFECT CHRISTMAS STOCKING FILLER OR SECRET SANTA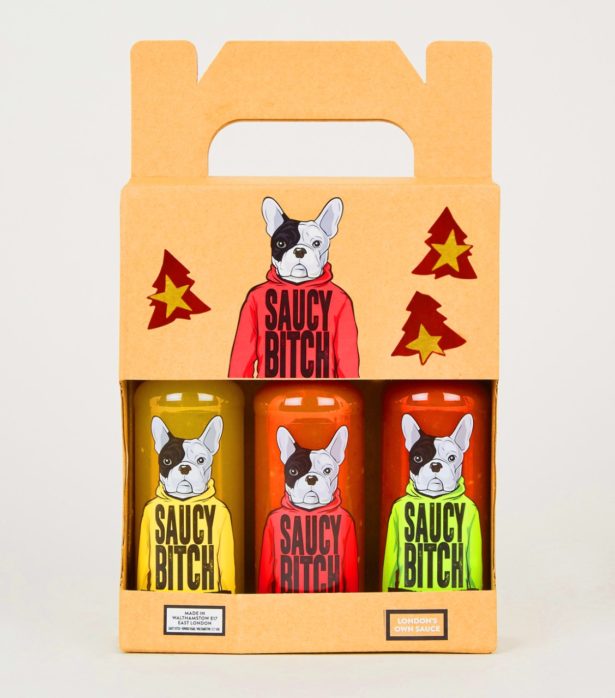 SaucyBitch Hot Sauces are the perfect way to spice up this Christmas. Make Christmas extra SAUCY this year by giving someone a festive gift of Hot Sauce. At only £5.99 per bottle and £17 for a Festive Selection Pack this is the perfect Christmas gift for anyone who likes to spice up their turkey. These Artisan Vegan Sauces are stocked in the Luxury Brand LVMH store Le Grande Epicerie de Paris and also in America's premium luxury department store Neiman Marcus in 46 cities from New York to Beverly Hills, making them the ultimate Hot Sauce treat for any discerning Christmas Condiment Connoisseur. The eye catching French Bulldog labels are the coolest addition to any kitchen cabinet and come in an array of collectible colours.
Available in Five Flavours:
Hot Stuff – Hot Stuff is a ballsy take on a classic hot sauce. This saucy little number is packed with premium red jalapenos, habaneros, birds eye and romano chillies, then rounded off with a generous hit of garlic. We have given it a medium spicy heat so it appeals to all lovers of hot sauce. It is perfect to splash in home cooking or to use as a saucy hot dip.
Smokin' Hot – Smokin Hot is a rich, lavish London take on one of the UK's favourite sauce flavours – chipotle. This rich and intense saucy little number blends chipotle with molasses and liquid smoke imported straight from Tennessee's finest barbecues to give it that authentic smoky taste. This is the ultimate sauce for any chipotle lover and is perfect for all occasions.
Sweet Heat – Sweet Heat is a luxurious version of the classic Thai Hot Sauce – Sriracha. Our fiery version is packed with garlic and an intense chilli sweetness to give it a sizzling kick. We use fermented chillies and it is suitable for vegans. This is the perfect Hot Sauce for noodles, kebabs or using as a dipping sauce.
Triple XXX – Triple XXX is a seriously Hot Sauce for those who think that hotter equals better. There is a higher concentration of fermented Hot Habanero and Scotch Bonnet chillis to give this more bang for your buck. This extra hot Hot Sauce was created for our customers who like their sauces HOT but still want to be able to use it on their favourite foods rather than use it to remove paint. Perfect with Pizza, stir fries and meat dishes.
Mellow Yellow – Mellow Yellow is a fruity yellow Hot Sauce that is perfect for lovers of a sweet chilli sauce who prefer it mild. The heat comes from the renowned Fatalii Chilli while the sweet comes from a mix of succulent pineapple and sweet juicy mango all finished off with a citrusy twist of lemon. This sweet and fruity Hot Sauce gives a milder lingering warmth and is perfect with fish dishes, stir fries, chicken and everything else. A must have for any kitchen.
FINE FOOD, CASUAL DINING: NEW NATIONAL PREPARED FOOD DELIVERY SERVICE. noblehouseprepared.com
Working long hours and too tired to cook?
Wanting to enjoy restaurant quality food without having to leave home?
Needing to send some cheer to someone struggling with the current social distancing restrictions?
Then the launch of Noble House Prepared, a fabulous new prepared food delivery service could be exactly what you're looking for. With their core independent top-class events and upmarket corporate catering business severely disrupted by the pandemic, the team behind Noble House Events is now bringing its 10 years' heritage in serving up exceptional food directly into people's homes. This is a prepared food brand with a difference – largely thanks to the impeccable credentials of Noble House Prepared's Executive Chef, who spent many years leading the restaurants of Michelin star chef Gordon Ramsay, both in the UK and overseas – but also courtesy of the complete and diverse range of outstanding food and drink solutions on offer.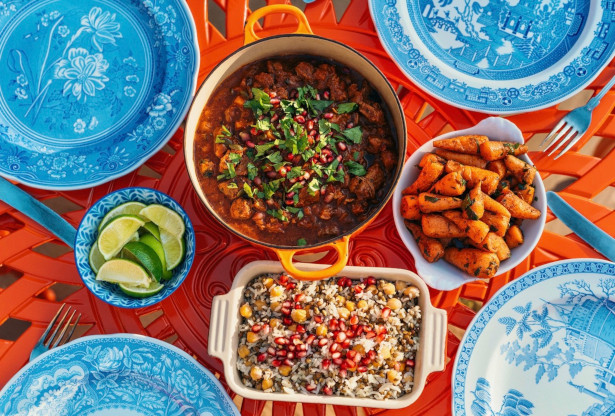 The Noble House Prepared concept is simple: delivering delicious, superb quality frozen award-winning prepared meals directly to your doorstep, creating a fine food, casual dining experience. In addition to a glorious range of gastronomically triumphant mains, customers can also choose from a selection of sumptuous sides and decadent desserts. To complete the restaurant phenomenon theme, Noble House has tracked down an impressive array of quality wines from all around the world, as well as a generous selection of coffee beans and pods (ethically sourced and blended from the very best growers across the globe) designed to meet the discerning standards of the ultimate coffee connoisseur.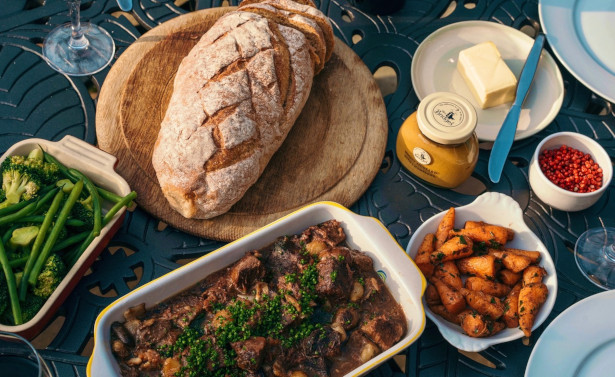 The exceptional standard of food synonymous with Noble House Prepared has already been granted a highly respected seal of approval by Great Taste, the world's largest and most trusted food and drink awards, with the company securing three prestigious Great Taste Awards in its first year of entry.
Ordering is online (www.noblehouseprepared.com) and couldn't be simpler, full nutritional and allergen details are clearly provided for every product and special dietary requirements are well catered for. Each dish is also supported by notes from the chef and guidance on recommended wine pairings will also be available. The Noble House Prepared service is available nationwide and delivery slots are confirmed with the customer by the company's dedicated delivery service.
With the annual Christmas shopping well underway, a gift voucher from Noble House Prepared is also the ideal way to spread a bit of festive spirit. And if the current pandemic is affecting your seasonal plans with friends and family, Noble House Prepared' 'Christmas in a Box' is now available to order online at www.noblehouseprepared.com
Holiday Shopping 2020 = S.M.Art Gifts from Griddly Games
S.T.E.A.M. Kits and S.T.E.M. Games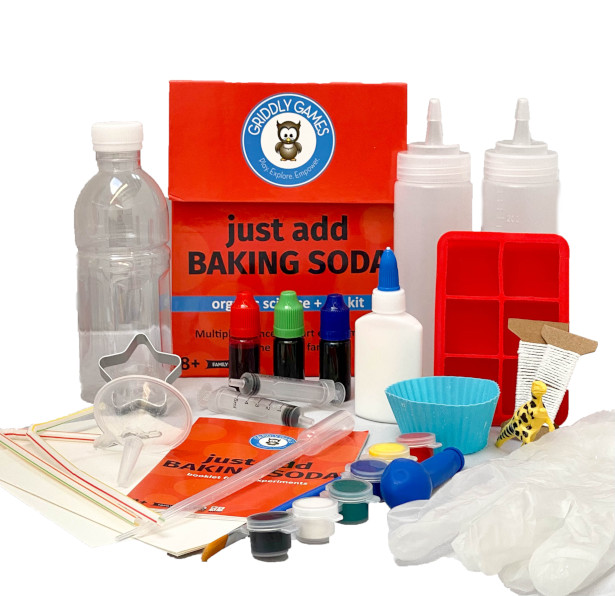 Vancouver, BC – (Nov. 3, 2020) – A "Smart Gift" is a feel-good gift for both the gift giver and gift receiver, but it's also a take on the S.T.E.A.M. term used to describe the products from Griddly Games.
"S.M.Art (Science Math and Art) Gifts are presents that provide positive experiences, fond memories, opportunities to learn, and fun from Smart Gifts," Reisa Schwartzman, President of Griddly Games, explained.
The SMArt gifts from Griddly Games include its families of Just Add branded S.T.E.A.M. (Science Technology Engineering Art Math) kits and its S.T.E.M. board games.
"This year, maybe more than ever, we wanted to point out the wholesome home-based fun of our products, the replay value, and the forum for quality time experiences, as well as the underlying educational elements," Schwartzman said.
Griddly's line-up of seven different STEAM kits is led by the explosively fun, new Just Add Baking Soda (MSRP $25.95 for ages 8 and up). This kit has more than 20 different science experiments that burst into super cool crafts. including making Bath Bombs, Ornaments, a Baking Soda Volcano and so much more! The transformative kit allows the discovery of chemical reactions, states of matter, and alkalines.
Also new this year is the Just Add Fruits & Veggies science + art kit ($22.95 for ages 8 and up). Old fruit or vegetables get recycled into experiments and crafts when you can "produce" a crop of crafts. This new kit offers 20 fun science and art activities while learning chemical reactions, osmosis, germination and study of electricity!
The other Just Add kits include:
Just Add Egg ($24.95 for ages 5 and up).
Just Add Milk ($16.95 for ages 5 and up)
Just Add Sun ($28.95 for ages 8 and up)
Just Add Glue ($24.95 for ages 8 and up)
Just Add Sugar ($24.95 for ages 8 and up)