"To be published here, you have to be the best" The Daily Mail
"A coffee-table staple …an affordable treat for anyone with eyes they enjoy using" The Times
LANDSCAPE
PHOTOGRAPHER OF THE YEAR
See more at :- www.lpoty.co.uk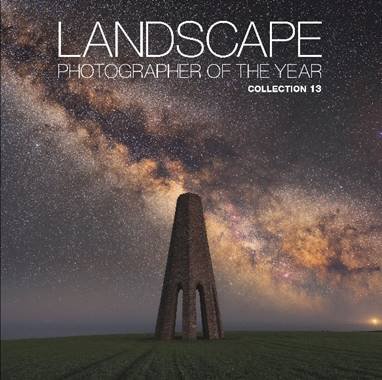 COLLECTION 13
Published on 19th October by AA Publishing
Hardback, £26
2020 marks the thirteenth edition of the popular Landscape Photographer of the Year, the stunning coffee-table book that contains spectacular full-colour prints of the winning and commended entries from the 2020 Landscape Photographer of the Year competition. Both book and competition showcase the United Kingdom's most beautiful and dramatic scenery through the sharp eyes of the nation's best amateur and professional photographers.
Credit for photos from Collection 11, L to R: Will Milner, Peter Ribbeck, Philip Selby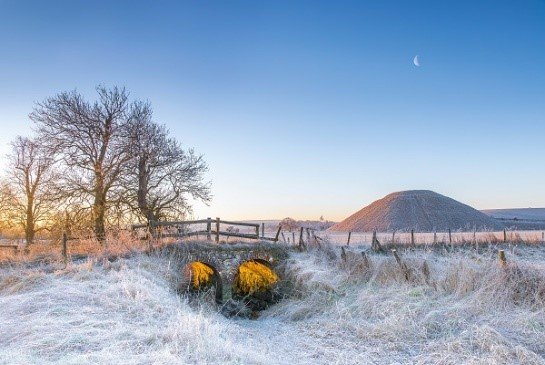 From snowy mountain tops, chalk cliffs and misty lochs to tumbledown villages, geometric farmland and jagged cityscapes, Landscape Photographer of the Year: Collection 13 captures the splendour of Britain's rural and urban landscapes, from the Orkney Islands to the Dorset coastline. This book is the perfect companion for all photography enthusiasts and armchair travellers, with every image accompanied by a first-hand account of the story behind the picture.
The Landscape Photographer of the Year competition, now in its thirteenth year, is one of the UK's most prestigious photography competitions. It was founded by the country's leading landscape photographer Charlie Waite, in order to provide an "on-going platform for capturing images that best symbolise our land and our times, and that will stand as a record of our country". Charlie has taken photos professionally for over 50 years and is firmly established as one of the world's most celebrated international landscape photographers. He has published 28 books on photography and has held over 30 solo exhibitions across Europe, the USA, Japan and Australia. Charlie is available for feature writing and interviews.
An exhibition of shortlisted and winning entries will premiere at London Bridge station on 16th November before a subsequent tour of the country.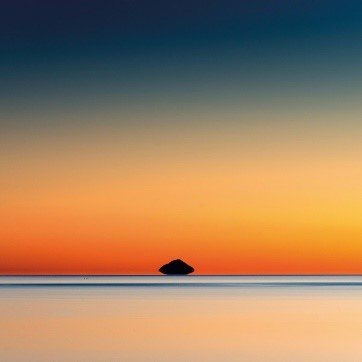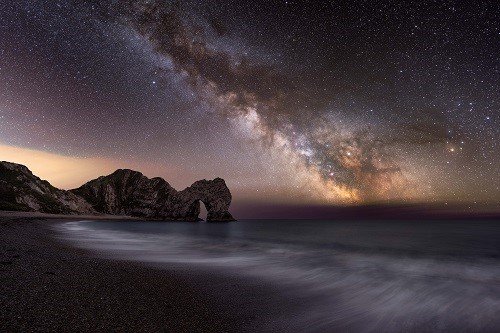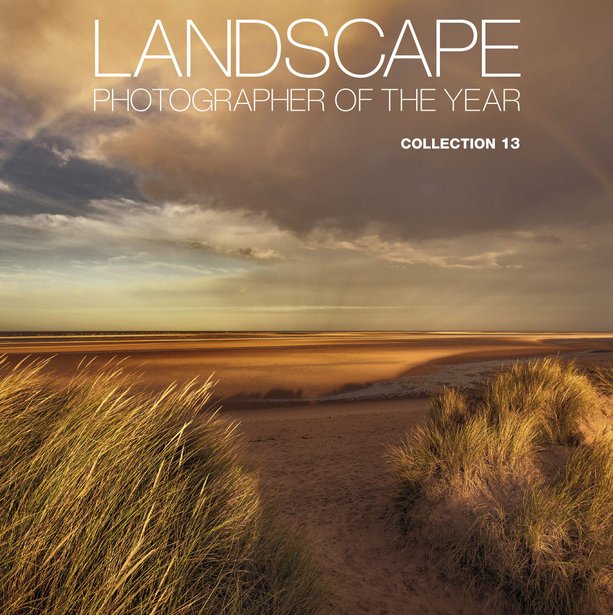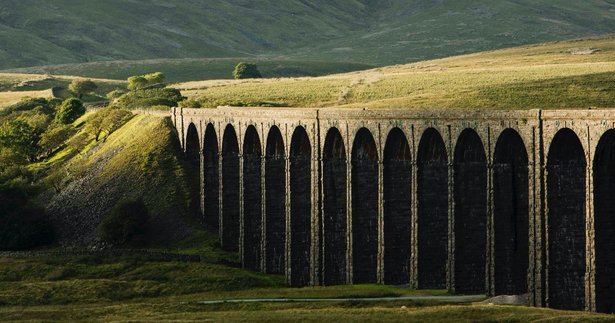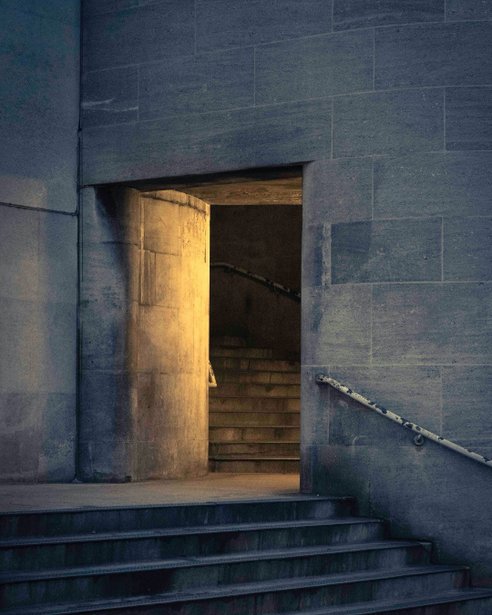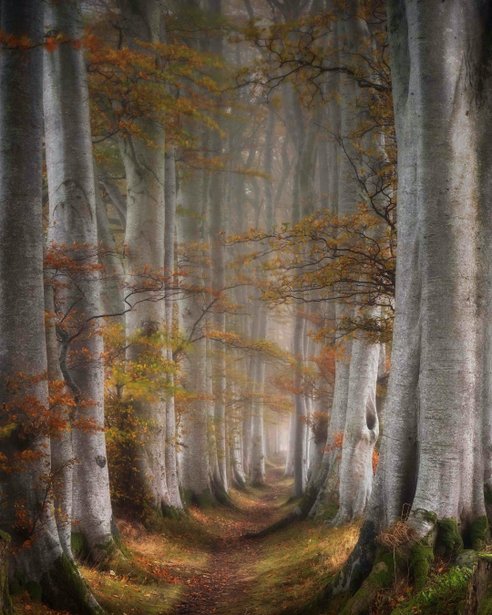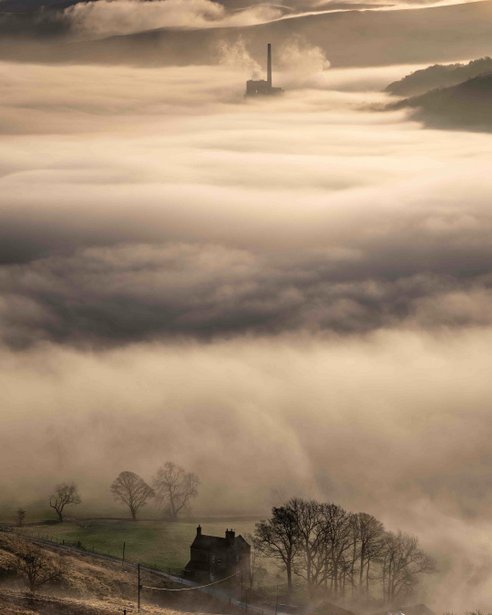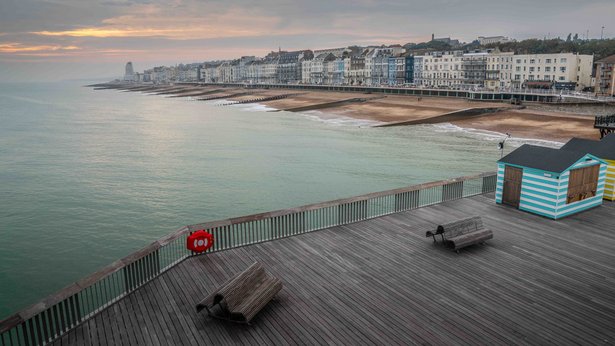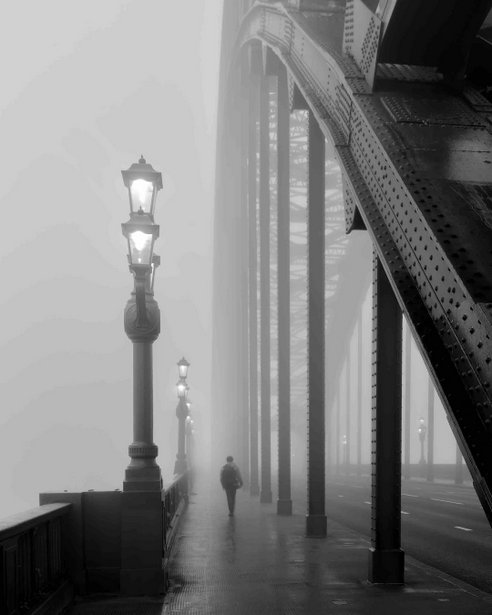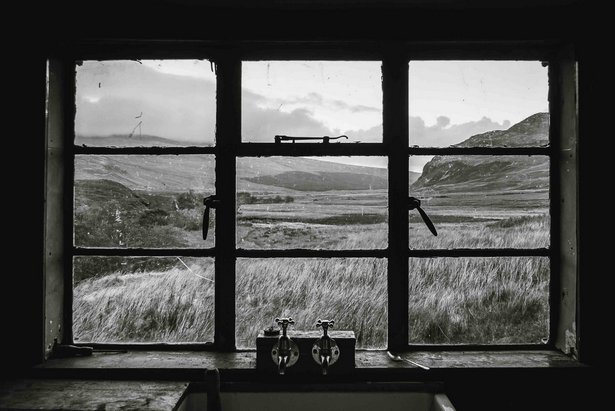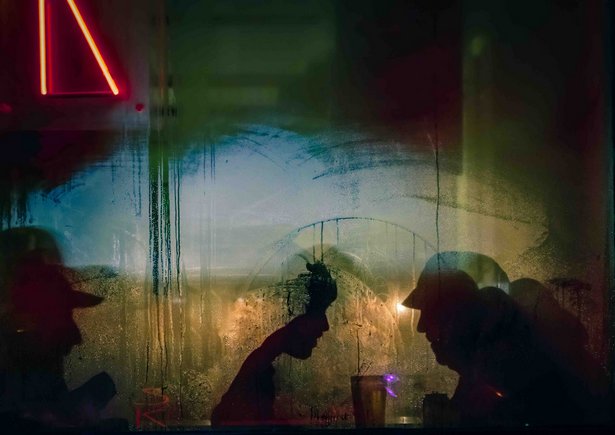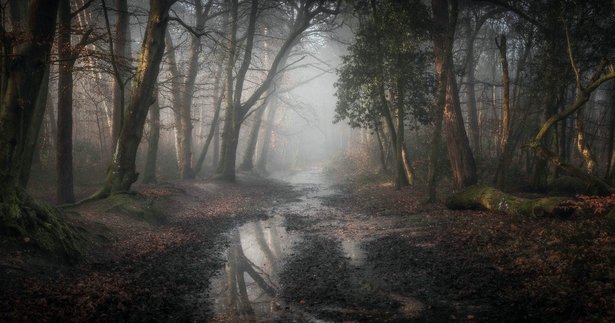 TOBLERONE UNVEILS TWO NEW DELICIOUS FLAVOURS JUST IN TIME FOR CHRISTMAS 2020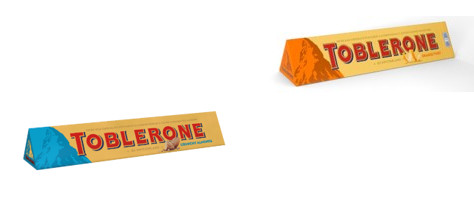 What would a Christmas holiday season be without a Toblerone chocolate bar – the ultimate must-haves for absolutely everyone this year
Could this be the moment we've all been waiting for? Toblerone is treating us to two new flavours; and, just in time for Christmas. If you're looking for the perfect gift for a chocolate loving friend or family member this Yuletide, then look no further. These triangle totems, are the stocking filler that is sure to surprise and delight.
The Toblerone Orange Twist recently won over hearts and tantalised the taste buds of the nation, selling out as quickly as it appeared on the supermarket shelves of Tesco. But now, Toblerone is welcoming another flavour to the fold, with new Crunchy Almonds, available exclusively in Asda.
As expected of the triangular icon, both bars retain the classic taste of delicious, smooth Swiss milk chocolate, peppered with honey and almond nougat. But these two new flavour editions are sure to elevate your chocolate eating experience. Toblerone Orange Twist has a hint of sweetness cut with a zesty edge of candied orange peel and ginger; whilst, Toblerone Crunchy Almonds boasts a full and satisfying crunch sensation, as its devourer is met with salt caramelised pieces to be enjoyed in their fullness.
Nancy Moore, Junior Brand Manager for Toblerone said: "We are very excited to share the Toblerone Orange Twist and Toblerone Crunchy Almonds with chocolate fans in the UK. We are always experimenting and looking for innovative ways to reinvent our bars. We can't wait for people to try the two new flavours for themselves and let us know what they think."
So what are you waiting for? Head to shops now while stocks last to get your hands on the new Toblerone Orange Twist and Toblerone Crunchy Almond bar. The Toblerone Orange Twist is only available exclusively at Tesco and the Toblerone Crunchy Almond bar at Asda for £6.29 – go grab these while you can!
Write the book YOU want to write: Announcing Unbound Writing
Your story matters: how to write the transformational book you're really here to write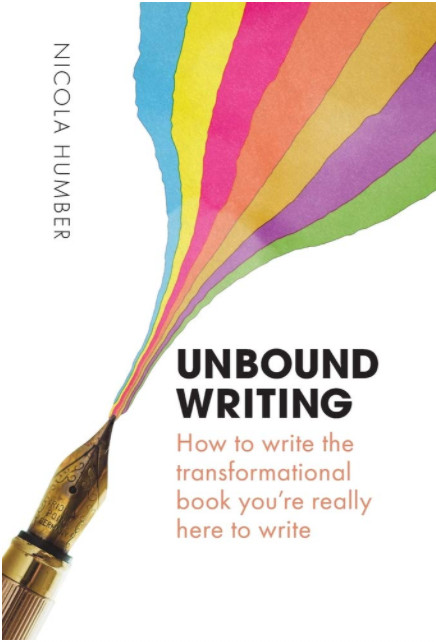 Available from 1 October – Unbound Writing is the third transformational book by Nicola Humber, author, founder of the Unbound Press, and literary spell-caster. In her latest book, Nicola takes the reader on a deliciously divine deep dive into the process of writing without limits; interspersing magical nuggets of wisdom about the energetic, alchemical process of birthing the book that you're really here to write.
Nicola debunks the five myths of book writing and instead focuses on guiding the reader through the five layers of the unbound writing process, which are based on the five principles of unbound living.
The reader is encouraged to throw out the patriarchal rule book about how writing "should" be and explains how flowing with your own unique cycle can pave the way for unbidden, enchanting words to come through you and find their place in the world – because your story matters, now more than ever before.
Nicola says,"I think the key is always to get out of our heads as much as possible and come into the knowing of our bodies, something happens when you write a book, you anchor more deeply into your unique magic and gifts'.
The book has been written for those feeling called to write a book, but want to do it in a way that feels good to them. The year of 2020, will birth many stories and this book will guide those who want to begin sharing them.

The Grace of Cancer: Lessons in Humility and Greatness Hardcover
by Veronica Villanueva
"Sweetie, you have cancer."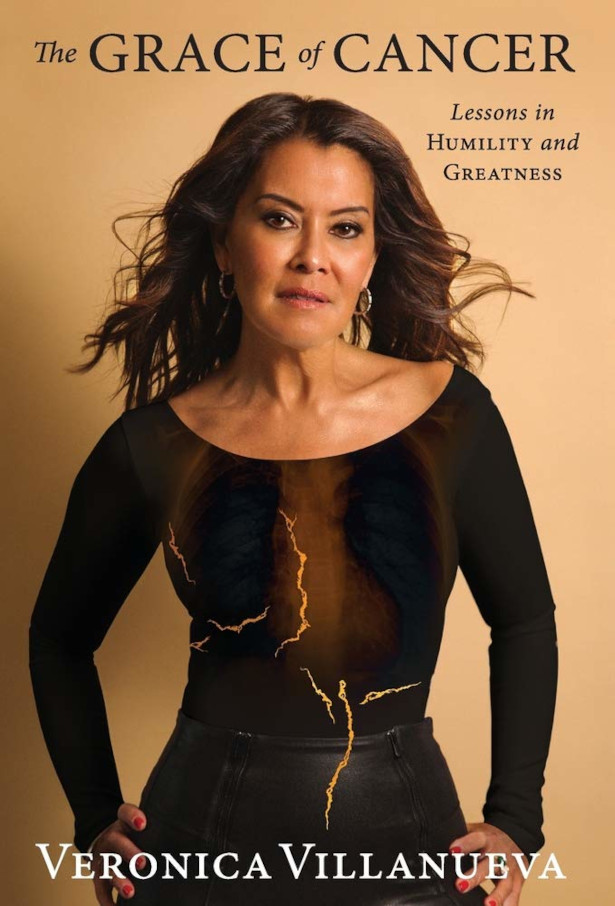 That's what doctors told Veronica Villanueva after she drove to the hospital at 4 a.m. and practically crawled into the ER, unable to breathe. Then came the next bombshell—her disease was incurable. And yet, three years later, Veronica is thriving, with "no signs of the disease in her body."
In The Grace of Cancer, Veronica delivers an inspirational message of hope and courage, and shares the recipe she used to fight her "incurable" disease. This is a must-read book if you want to reverse your disease—or prevent disease from invading your body—and accomplish your goal of living a healthy, vital, and fulfilled life.
You will learn the root causes of cancer and practical steps to balance and heal your body with an empowered mindset, belief in yourself, and that the higher power, God, and the universe are on your side. You'll discover how to use food as medicine, augment your immune system with nutritional supplements, detox your internal and external environment, and assemble a healing team that supports your goal: TO LIVE!

SONS – GIVE THE GIFT OF CONFIDENCE
Subscription box designed for him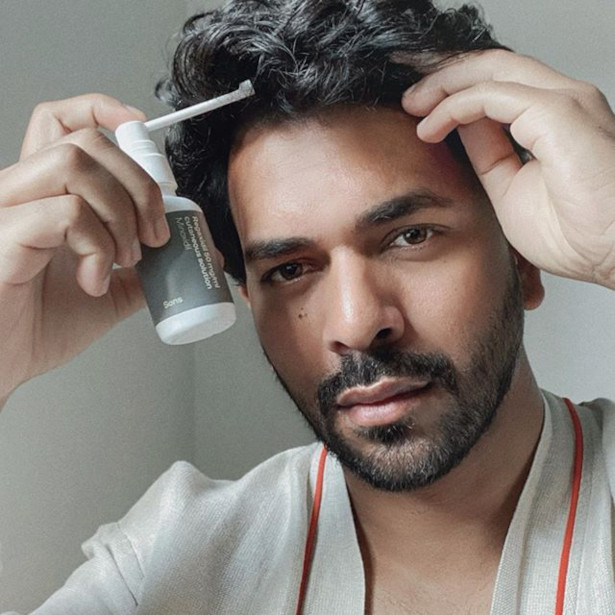 • Clinically proven subscription service with 94.1% success rate.
• Exclusive Black Friday offers and Christmas gift cards.
• TV star Jamie Laing and racing driver Clayton Kingman are huge fans of the brand.
It's the age-old stereotype, men are notoriously hard to buy for and there is only so many socks or jumpers that one can own. This Christmas, men's haircare brand Sons has launched its Christmas gift card – on sale throughout the month of December. The perfect gift for men, Sons is helping to ensure their hair gets some TLC. The innovative men's brand is also offering Black Friday discounts for new customers to give their hair some love. In the 2 weeks leading up to Black Friday on 30th November, Sons is offering £20 off the first 3-month subscription plan. Additionally, from 1st December they will be selling both 1-month and 3-month subscription gift cards. So that's Christmas shopping for him sorted!
From gaming merchandise to make-up, subscription boxes are showing no sign of dwindling in popularity due to the constant innovation of products and the ease of regular doorstep deliveries. But how about one that also delivers a true boost of positivity too? Combining an easy subscription service with clinically proven products, Sons is a male hair loss service that is revolutionising the male grooming market and providing real results for men, discreetly and effectively.
Whether it's for yourself, your mate or your partner who is experiencing hair loss, everyone could do with a little luxury treatment for thicker, healthier hair. A gift card from Sons makes a great stocking filler for all men. With a range of subscription models to suit the individual, from a monthly delivery of Sons argan oil and saw palmetto shampoo, to the full works to tackle hair loss, there is something for every man this Christmas.
This is a subscription box that makes a difference, with an impressive 94.1% success rate to achieve thicker, fuller hair. The brand has also teamed up with esteemed mental health charity, CALM (Campaign Against Living Miserably), donating a portion of sales to the charity. So not only is this gift good for his hair but also good for all men.
Find us at www.sons.co.uk and Follow us at @Careforsons
Terms and conditions:
Black Friday offer: 17th November to 30th November get £20 off your first 3-month treatment plan.  £15 off your first 1-month plan, including free consultation with a Sons clinician via the website, to determine the best plan for you. Offer ends 11.59pm 30th November.
Christmas gift cards: 1st December to 23rd December Sons gift cards will be available to buy exclusively from www.sons.co.uk. 1 month at £22.00 and 3 months at £65.00.
About Sons
Sons was founded in 2018, after best mates Will Kennedy and Dr Adrian Gilbane sat in a pub and opened up about their hair loss. Sharing their stories and what they had experienced, they quickly realised things needed to change. Bringing their expertises together, Dr Adrian's in healthcare and clinical research and Will's in business, as the business manager for a large Irish brand, the two mates quickly established online subscription service Sons. Working with the best physicians, pharmacists, and scientists, the objective was simple- to offer easy to understand, effective and affordable hair loss treatment. Headed up by Medical Director, Knut Moe, who has experience in hair loss working in leading hair restoration clinic HRBR, Sons have sourced, licensed and brought to market a combination of products that is proven to deliver the most effective results for male pattern hair loss -proven to deliver results in 94.1% of men.

As 'staycations' become the new vacations camping is now more popular than ever – especially over bank holiday weekends! Travel restrictions, unnecessarily long journeys and expensive accommodation mean many Brits are swapping Costa Del Sol for Cornwall.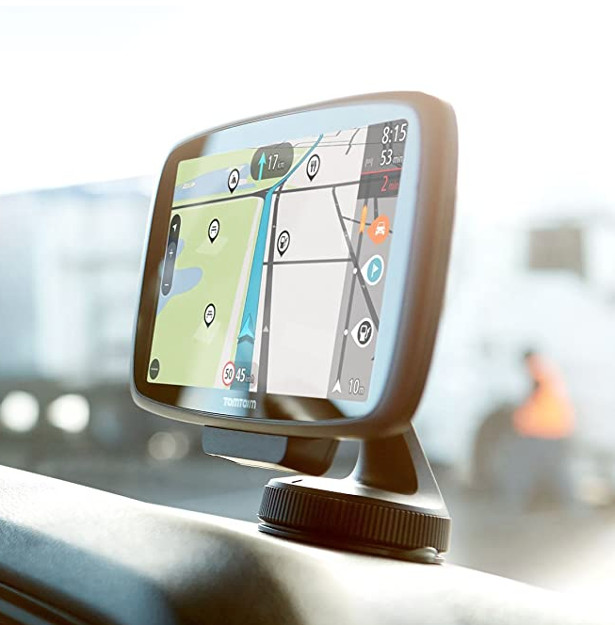 Recent research by Go Outdoors has shown a huge rise in camping as lockdown eases as individuals forced to stay at home and isolate for months.
Tinc Stationery Advent Calendar 2020 (£25)!
tinc.co.uk/collections/christmas-collection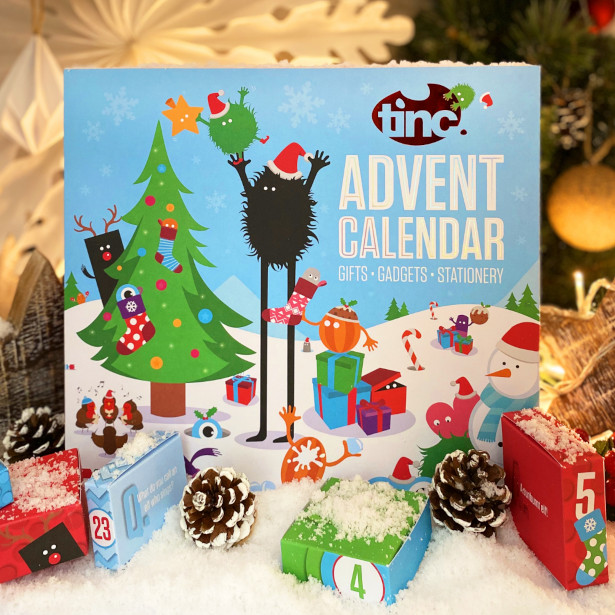 BRAND NEW FOR 2020 – Our Tinc Advent Calendar is back with a bang and a whole lot of festive fun. This year our Calendar is packed with 24 completely new and exciting gifts to fill your festive season with even more treats – All Tinc stationery goodies are unique to the calendar and can't be bought anywhere else! Check out Mr Tinc and friends having a ball in their snow filled wonderland!
QUIRKY JOKES – Fun for all the family – You can tell your loved ones some hilarious jokes – This fun stationery advent calendar has a quirky joke on the side of each box!
GET CREATIVE – Turn over the boxes to reveal an awesome Christmas Colouring Design. Colour each box as you go and on the 24th you can sit back and check out your amazing colouring masterpiece!
FUN ALL YEAR ROUND – Make the most of your 2020 Advent Calendar with both Christmas themed gifts and incredible unisex stationery you can use all year round!
MADE BY TINC – At Tinc we pride ourselves on making premium & practical products that kids of all ages can enjoy at school or at home! Come on in and discover our world of incredible kids stationery, gadgets and gifts!
Tinc's best-selling Advent Calendar is back for 2020! We've chosen 24 exclusive fun stationery gifts and gadgets for each individual box that can't be bought anywhere else! Enjoy Tinctastic stationery surprises each day, as you countdown to Christmas, and the back of each box reveals a secret colouring puzzle to enjoy on Christmas Day!
THE BEST GIFT FOR MUMS-TO-BE THIS CHRISTMAS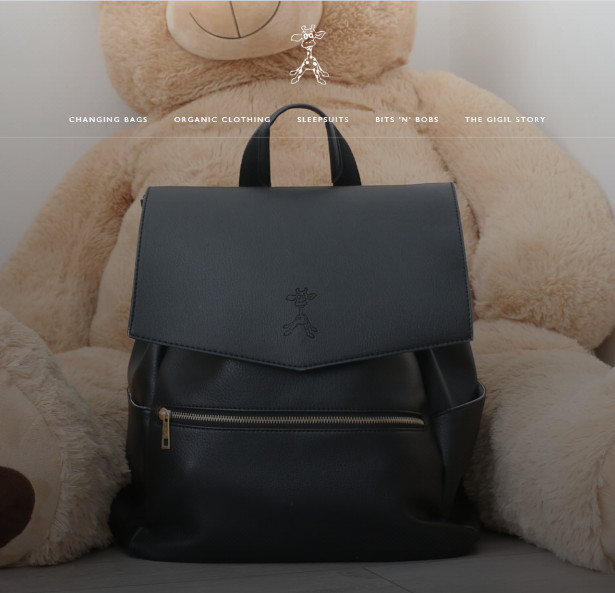 Give a gift that expectant parents will love with Gigil's Luxe Changing Backpack
Available in six colourways, priced at £65 and available to buy at www.gigil.com
Shopping for a new or expectant mum this Christmas? Why not opt for a gift that is stylish and practical with a Luxe Changing Backpack from sustainable baby brand Gigil?
Pregnancy can be an overwhelming time, having to prepare for your new arrival and figuring out which items to put on your baby checklist. Whether it's for your other half, a friend or family member – you can help ease gifting stress with this must-have item.
Gigil's Luxe Changing Backpack – Grey – £65A picture containing accessory, sitting, bag, standing
Description automatically generated
Any parent will tell you how essential a good quality changing bag is for a baby's first year. Gigil's Luxe Changing backpack is designed to make parents lives easier with features including a changing mat which can be used while you're out and about, insulated pockets to keep bottles and baby food warm and a total of nine different compartments to house all the nappies, baby wipes and muslin cloths you might need to get out and about with a little one, in style.
Stylish, functional and made from sustainable and easy-to-clean vegan leather, Gigil's Luxe Changing Backpack comes in six colourways including Grey, Tan, Pink and Duck Egg and is priced at £65.
The Black and Navy colour options offer a handy unisex option so both mum and dad can venture out, fully prepared for everything their new arrival might need.
Gigil produces organic and sustainable baby products for a child's first year. The Gigil Luxe Changing Backpack is available to buy at www.gigil.com, priced at £65.
PAW-LITICAL POOCHES
Looking for the perfect treat for a dog lover and their pup… Houses of Parliament Shop have you covered!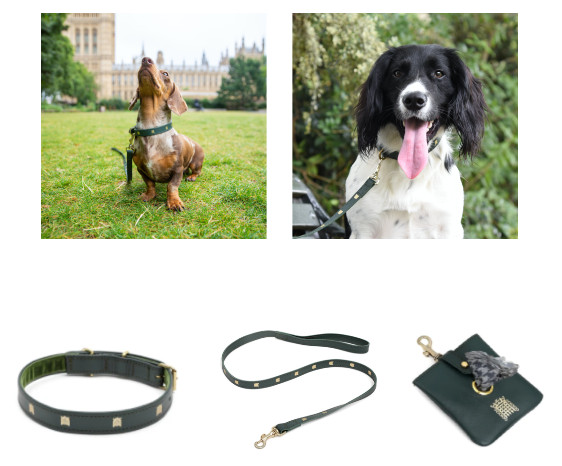 Designed for your dogs safety and style, ParliPets dog accessories are handmade in the UK using high-quality recycled leather, making the items strong, durable, and of course, comfortable! Finished in House of Commons green with gold foil portcullises, the collar, lead and bag dispenser are the paw-fect gift for all pooches.
DOG ACCESSORIES – HOUSES OF PARLIAMENT SHOP.png
ParliPets Portcullis Dog Collar – £25 • ParliPets Portcullis Dog Lead – £35 • ParliPets Portcullis Bag Dispenser – £35
Houses of Parliament Shop – shop.parliament.uk

I Wanna Be Yours by John Cooper Clarke – Hardback memoir – the first autobiography from Britain's 'people's poet'. I Wanna Be Yours covers an extraordinary life, filled with remarkable personalities: from Nico to Chuck Berry, from all the great punks to Bernard Manning, and on to more recent fans and collaborators Alex Turner and Plan B – who have championed his work. Interspersed with stories of his rock and roll and performing career, John also reveals his boggling encyclopaedic knowledge of twentieth-century popular culture, his private passions and guilty pleasures: from Baudelaire, Pam Ayres and Rimbaud to football to Coronation Street, comprising horse racing and gambling, politics and jokes – and much more.
Fake Law by The Secret Barrister – Hardback non fiction – The Secret Barrister is back to reveal the stupidity, malice and incompetence behind many of the biggest legal stories of recent years. In Fake Law, the Secret Barrister debunks the lies and builds an hilarious, alarming and eye-opening defence against the abuse of our law, our rights and our democracy. The Secret Barrister's first book was a phenomenal bestseller: the hardback edition spent 24 consecutive weeks in the Sunday Times top ten and the paperback edition also gained a Sunday Times non-fiction paperback number one spot.
Dear Reader by Cathy Rentzenbrink – Hardback biblio-memoir – From the Sunday Times bestselling author of The Last Act of Love. A book for book lovers everywhere, Dear Reader is the story of Cathy Rentzenbrink's tender, heartfelt and life-long relationship with reading. When her life was upended by tragedy at a young age, reading was the raft Cathy clung to and in Dear Reader Cathy shares the books that shaped her, undid her and transformed her.
Walking With Ghosts by Gabriel Byrne – Hardback memoir – A highly anticipated memoir by Gabriel Byrne, award-winning actor. Walking with Ghosts is an exquisite portrait of an Irish childhood and a remarkable journey to Hollywood and Broadway success. "Make no mistake about it: this is a masterpiece… poetic, moving and very funny" – Colum McCann.
Summerwater by Sarah Moss – Hardback fiction – From the acclaimed author of Ghost Wall, Summerwater is a devastating story told over twenty-four hours in the Scottish highlands, and a searing exploration of our capacity for both kinship and cruelty in these divided times. "Sharp, searching, thoroughly imagined, utterly of the moment… it throws much contemporary writing into the shade" – Hilary Mantel.
Cannibal by Safiya Sinclair – Poetry – A beautiful debut collection from young, Jamaican poet Safiya Sinclair that draws on our colonial history and speaks powerfully to our present moment. 'Cannibal is nothing less than an entrancing debut that reveals the teeming intellect and ravishing lucidity of a young poet in full possession of her literary powers.' – Major Jackson.
Perpetual Disappointments Diary by Nick Asbury – Humour – "Best. Diary. Ever" – Metro."Cheeringly depressing" – Guardian. "Abandon all hope, ye who buy it" – New York Times. Perpetual Disappointments Diary, the downbeat weekly journal for pessimists, stoics and losers everywhere, returns with its most disappointing edition yet.