John Foley
John Foley FRSA is an actor, puzzle setter and audiobook producer.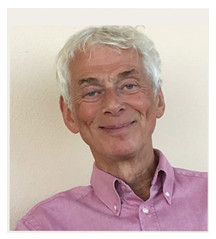 After years of stage work as an actor, he turned to writing and radio. He has scripted and voiced more than 600 programmes for BBC English/World Service. Other audio work includes adapting numerous plays by writers such as Alan Bennett, Ronald Harwood, John Osborne, J. B. Priestley and Victoria Wood for World Service Drama and Radio 4. John has also produced more than 70 audiobooks for Macmillan, Naxos and Random House, mainly of unabridged works by Boccaccio, Byron, Theodore Dreiser, Thomas Hardy, Henry James, Rudyard Kipling, D.H. Lawrence, Salman Rushdie, Anthony Trollope, H. G. Wells, Virginia Woolf, and many others.
John's other published works include several recreational reference books, a volume of musical anecdotes, stories for Disney comics and a number of graded readers for children.
Another Seven Simple and Slightly Silly Stories is the follow-up to Seven Simple and Slightly Silly Stories, the first collection of fables inspired by summers in Hans Christian Andersen's house in Copenhagen. Both books are enlivened with drawings by award-winning screenwriter, illustration artist and actor Grant Cathro. The first collection was published in 2017, with all profits being shared between Macmillan Cancer Support and The Silver Line. All profits from the new book are going to Mencap (www.mencap.org.uk)
Chipolo's range of bluetooth trackers are a colourful and clever way to keep track of all your things, from wallets to luggage and bicycles…even your pets! Perfect for the gadget lover, the teenager who loses everything or as a stocking filler. uk.chipolo.net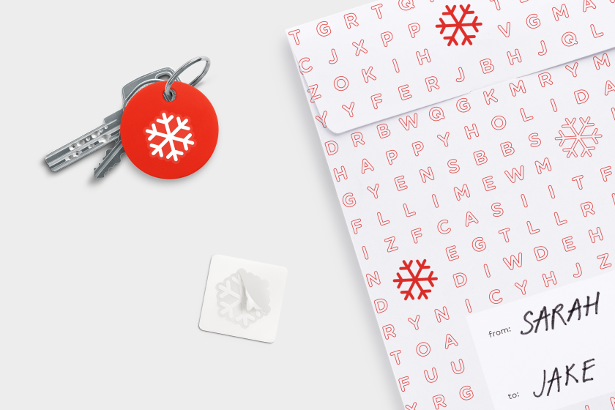 FACEBOOK | INSTAGRAM | PINTEREST | TWITTER | YOUTUBE
Chipolo CHRISTMAS limited edition
Price: £27
Retailer: Online at uk.chipolo.net + free shipping
Description: A limited edition personalised version of the Chipolo CLASSIC. Take advantage of its replaceable battery to keep your tracker going for as long as you like. Now available in six vibrant colours: yellow, red, blue, green black, and white.
Chipolo CLASSIC
Price: £23
Retailer: Online at uk.chipolo.net + free shipping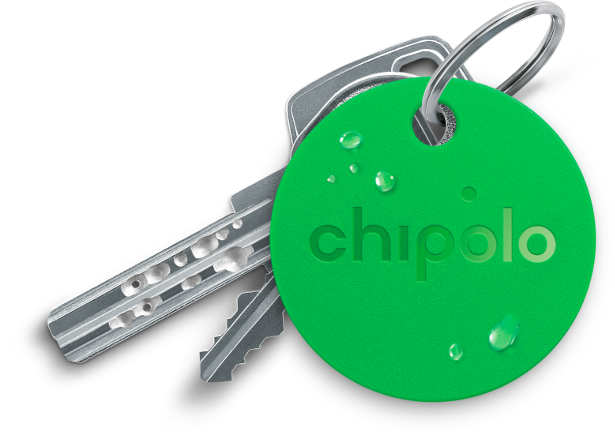 Description: Chipolo CLASSIC is designed to help you keep track of everything, from your phone, keys and wallet to your bike and even your pet. Take advantage of its replaceable battery to keep your tracker going for as long as you like. Now available in six vibrant colours: yellow, red, blue, green black, and white.
Chipolo PLUS
Price: £23
Retailer: Online at uk.chipolo.net + free shipping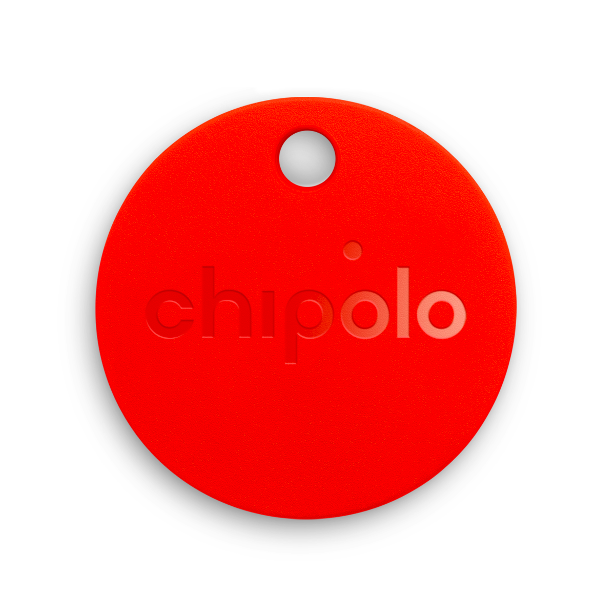 Description: The Chipolo PLUS is water resistant so you can attach it to anything you'd like to track – your phone, wallet, bike, or even your pet! It also comes in a variety of bright colours to suit all tastes and styles, including yellow, red, blue, green black, and white.
Chipolo CARD
Price: £31
Retailer: Online at uk.chipolo.net + free shipping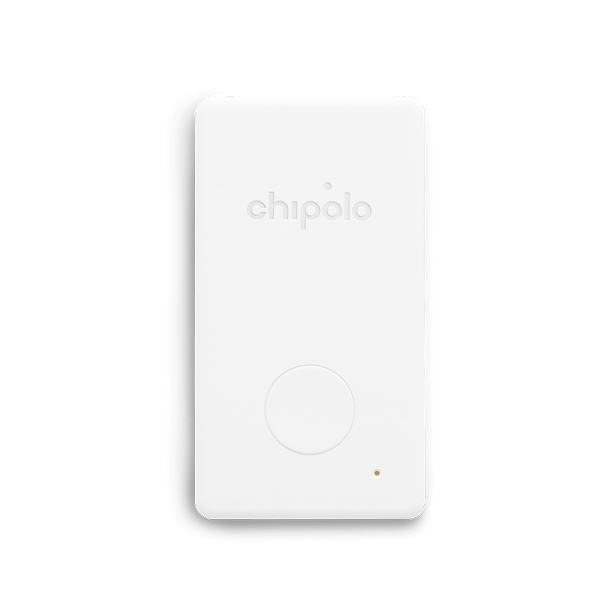 Description: This sleek tracker is so thin it simply slides into your slimline wallet! The Chipolo CARD helps you keep track of your everything from your phone and keys to your wallet and luggage.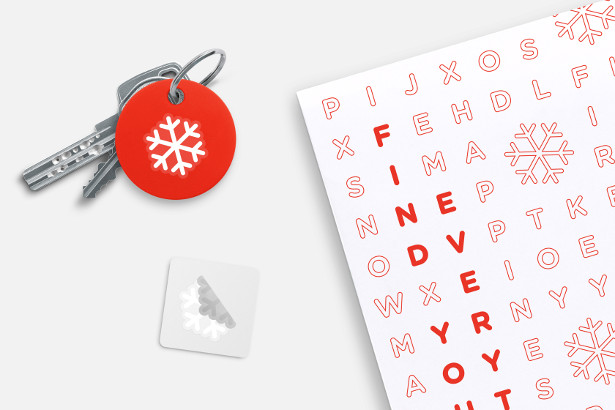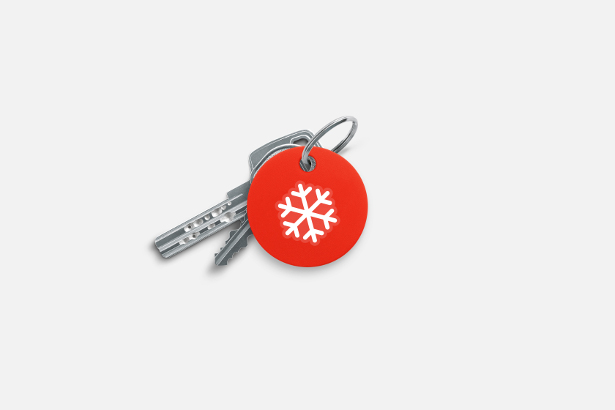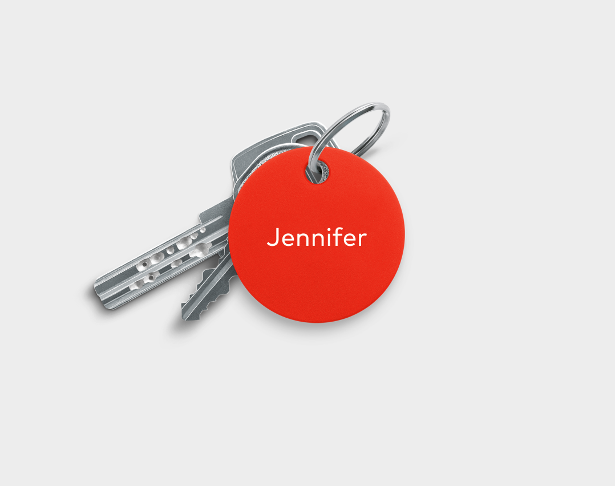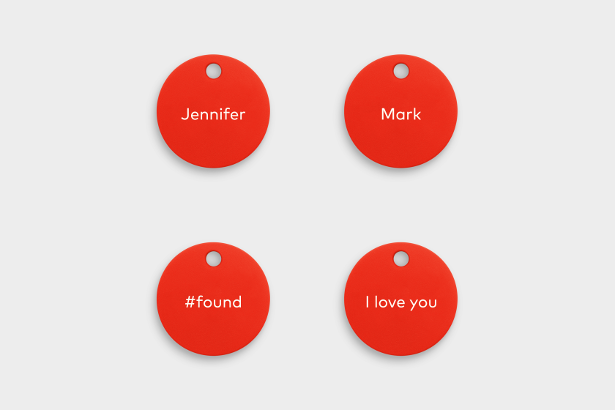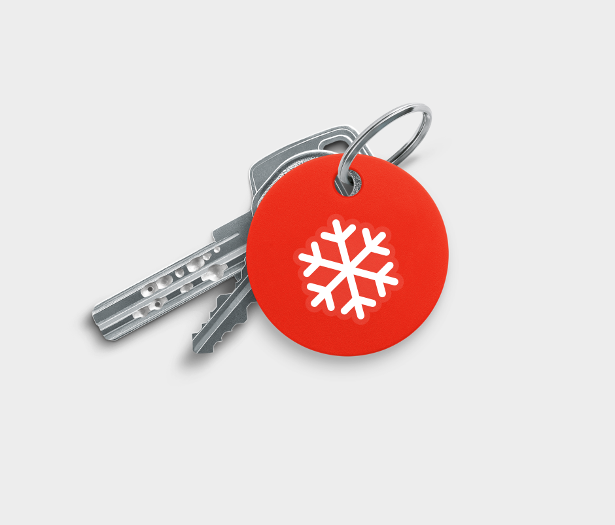 EXPLORE THE WORLD OF YOGA ONE POSE AT A TIME
– Great value yoga products from Decathlon –
– Range of high-quality yoga equipment and clothing designed to make yoga more comfortable –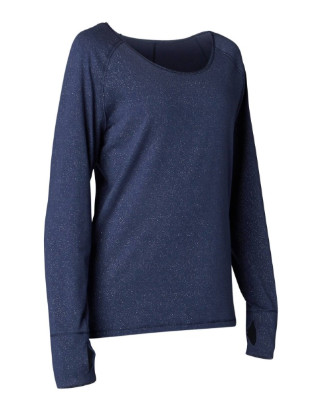 Explore the world of yoga, an ancient Indian art, which is ideal for those looking to promote harmony between body and mind, or for those who simply want to complement their activity with something that will help them develop concentration, flexibility and endurance.
Whether its gentle yoga for reducing stress or dynamic yoga to work up some sweat, Decathlon has the best products to help both experienced and newly come yoga practitioners. From clothing that feels like second skin to mats that aid in holding a strenuous pose, each product has been designed and tested to make sure yoga enthusiasts can enjoy the activity in the most comfortable and supported way.
Yoga T-shirts
Domyos Organic Cotton Long-Sleeved Yoga T-Shirt – £9.99
Soft and comfortable, this long-sleeved t-shirt is ideal for the individual looking to eliminate stress through gentle yoga.
Designed from organically-grown cotton this t-shirt is in line with the philosophy of gentle yoga.
Meanwhile, the elastane component of this t-shirt means that wearers' movements are not impeded, making it less obstructive and letting them focus more on their poses.
Domyos Domyos Seamless Yoga T-Shirt – £9.99
This t-shirt is designed to offer unparalleled freedom of movement, perfect for the fast series of poses associated with dynamic yoga such as hot yoga and Power yoga.
The polyester material of this shirt gives it the perfect amount of elasticity, meaning that it's body-hugging without being restrictive.
The technical fabric also helps to keep wearers cool and dry by absorbing and wicking away excess moisture.
Yoga Leggings
Domyos Women's Seamless Gentle Yoga Leggings – £15.99
These yoga leggings are so soft that wearers can be forgiven for forgetting that they are even wearing them. Made from cotton, the high-rise turn-down waistband is ideal for any figure including pregnant women participating in gentle yoga.
The seamless design adds another dimension of comfort by preventing chafing associated with yoga poses.
Not only this, but the elastic element of the fabric means that wearers do not have to worry about their movements being restricted and holds them firmly in place.
Domyos Women's Yoga Seamless Leggings – £11.99
These leggings are ideal for yoga enthusiasts who want to explore dynamic yoga. These have been designed to be seamless, so wearers don't have to worry about chafing. They also have an elastic component to the fabric, so there's no need to readjust the leggings.
These leggings will also keep yoga practitioners dry, as they are designed to absorb and wick away perspiration, important for those keeping their focus on holding tricky yoga poses.
Yoga Shorts
Domyos Hot Yoga Shorts – £12.99
Perfect for men looking to participate in hot yoga, these pants have been made to offer the freedom of movement thanks to the anatomically designed inserts that match the skin's natural elasticity.
The polyester fabric of these shorts offers comfort thanks to its ability to absorb moisture and reduce the feeling of dampness from exercise.
Yoga Bra
Domyos Women's Seamless Yoga Bra – £11.99
This yoga bra is crafted to feel like second skin, thanks to its elasthene component, making it perfect for a range of dynamic yoga forms.
The technical fabric of this bra helps to manage moisture by keeping wearers dry, making this perfectly suitable for hot yoga too. This yoga bra also offers greater freedom of movement and comfort, so enthusiasts can focus more on their breathing and poses thanks to its seamless design.
Yoga Mat
Domyos Yoga Mat 5mm – £39.99
This versatile mat is perfect for all types of yoga, be it gentle or dynamic. Designed to aid users during seated poses, the rubber and polyurethane materials offer incredible grip, making it easier to hold demanding poses.
The printed side of this yoga mat absorbs perspiration too, whilst the 5mm thickness of the mat adds comfort when doing floor poses.
What's more it's also easy to transport thanks to the supplied elasticated strap and it only needs wiping down with warm soapy water to clean it.
Yoga Brick
Domyos Cork Yoga Brick – £6.99
This yoga brick is made from 100% cork and has been designed for providing support and balance during yoga. Tackling demanding poses is made easier as well, as the brick is thick and dense enough to hold the body's entire weight.
What's more, cork is a naturally renewable material, making this a responsible and eco-friendly choice for those looking to buy a yoga brick.
Decathlon has 45 stores in the UK and sells a variety of sports equipment, clothing and accessories perfect for those want to get active or maximise their performance.
For more information, visit www.decathlon.co.uk
Invite Famous Personalities Into Your Home This Christmas!
With a burst of pop culture or female empowerment, hang loved celebrites such as David Bowie and Frida Kahlo from your tree.
Available from the National Theatre Bookshop, these famous faces will give the WOW factor to your home and impress your guests for years to come.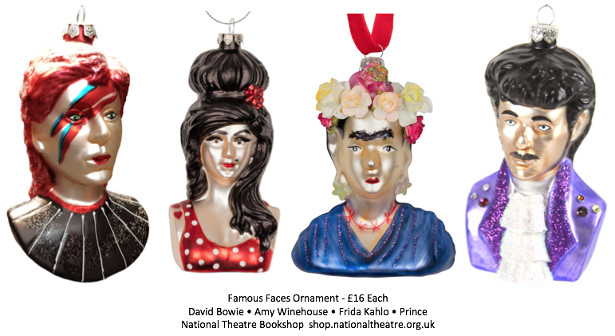 Lush's 2018 Christmas range.
This year, we're lifting the lid on what makes a Lush Christmas: happy people making happy products. If you think handmade means woolly jumpers, craft fairs and Etsy, think again. Every day, millions of Lush products are pressed, shaped and perfected by the skilled hands of our compounders and sent freshly to customers all over the world. Handmade isn't a novelty confined to the past; it's at the heart of what we do.
We have also recently launched the biography of Mark Constantine OBE, co-founder of Lush as told by his lifelong friend Jeff Osment. We would love to put this forward for your 2018 Christmas gift guides!
Dear John: The Road to Pelindaba book: https://beta.lush.com/en/article/dear-john:the-road-to-pelindaba-by-jeff-osment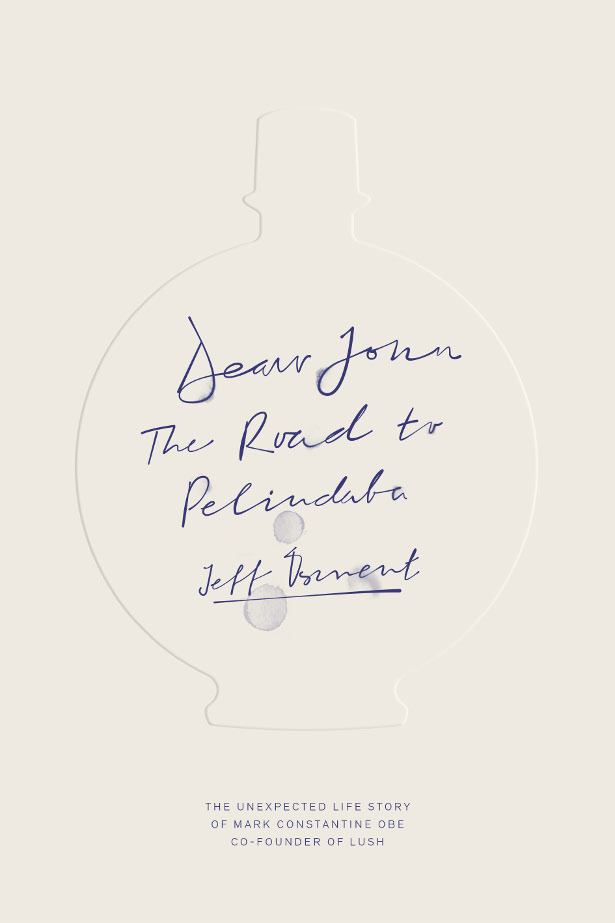 Havaianas have gifts for every type of traveler this Christmas.
FACEBOOK | TWITTER | YOUTUBE | INSTAGRAM | PINTEREST
From the well travelled nomad in the family to the luxury retreat obsessed friend.
LUXURY TRAVELLER & THE NOMAD
HAVAIANAS CRYSTAL MESH SLIM £65.00
HAVAIANAS ORIGINE CLASSICO II £32.00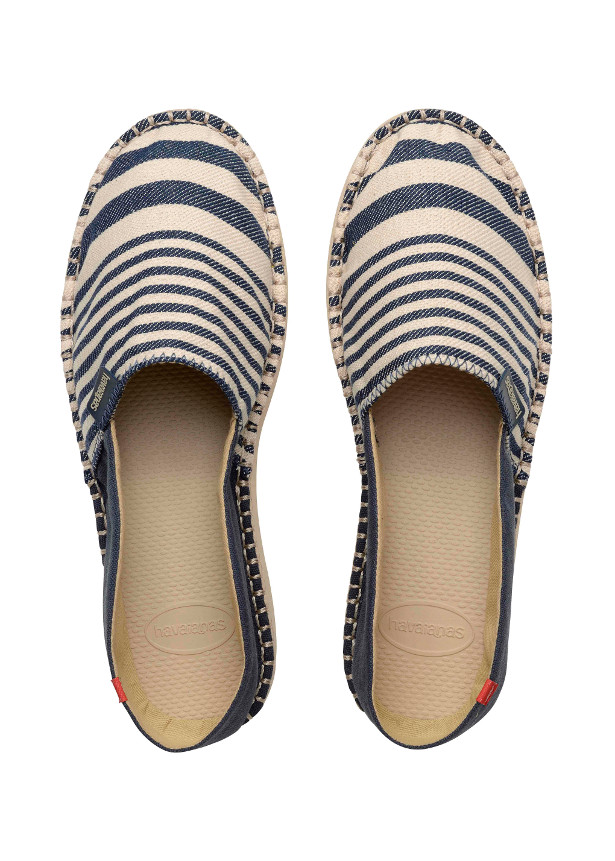 THE BEACH BABE & THE TEENAGER
HAVAIANAS SLIM FLORAL £26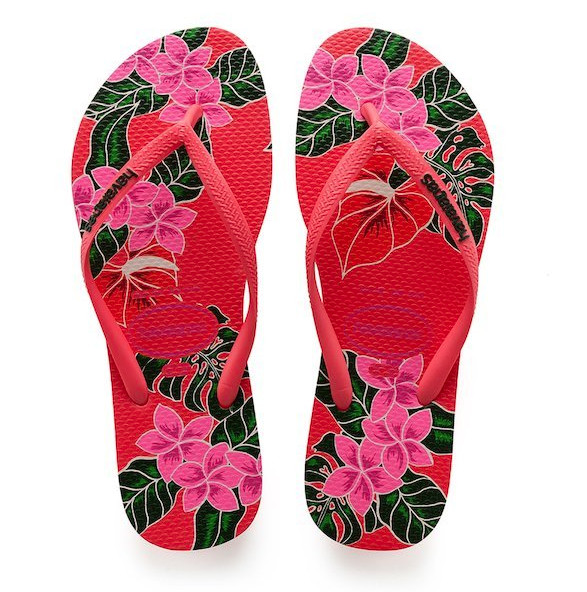 HAVAIANAS ORIGINE FUN £35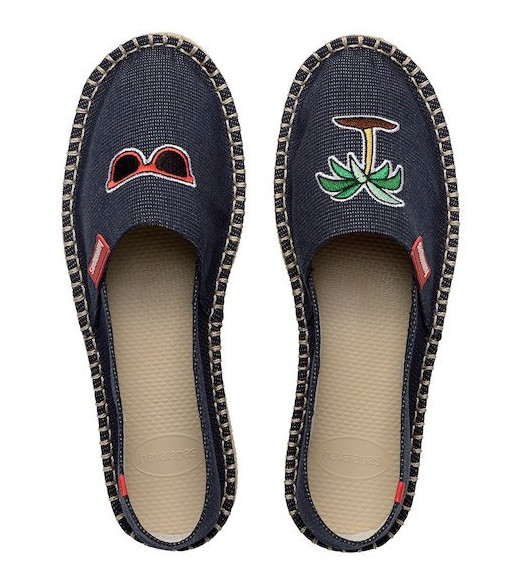 Peli Products Now offers the Premium Peli-Trimcast Solutions in Europe
The Australian Pelican-Trimcast Custom Cases are now offered as part of Peli Services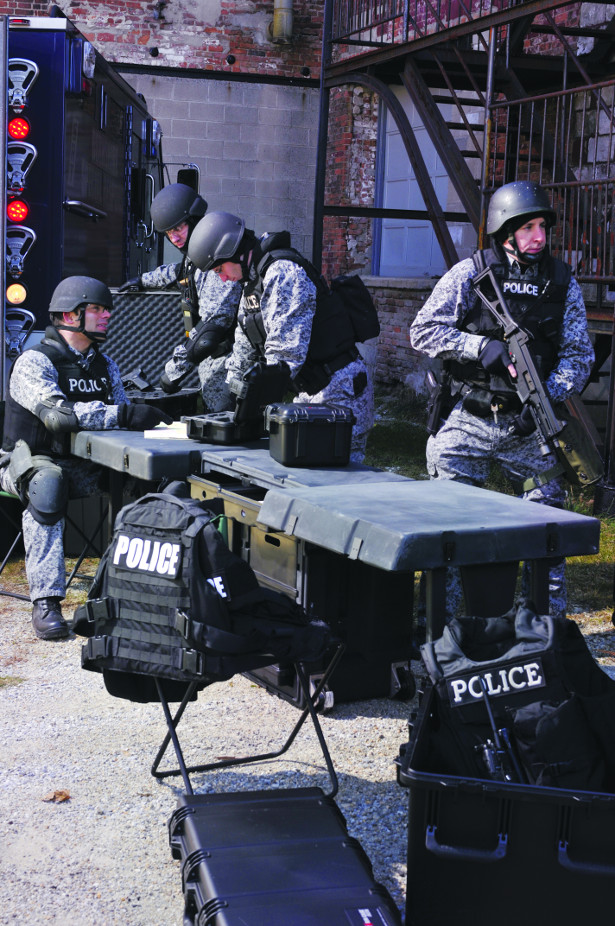 Barcelona, October 2018 – As part of its expansion strategy, Peli™ Products -the global leader in the design and manufacture of high-performance protective cases, now offers the innovative Custom Case Solutions of the Australian Pelican-Trimcast branch for European customers.
In 2011, Pelican Products acquired the Australian rotational moulded case expert Trimcast. That acquisition was crucial to develop a pioneering branch with a great expertise in the advanced design of containers with customised interiors of rotomoulded cradles embedded in the case shape. No extra frames or big parts of foam are required. Nowadays, this unique technology is available to Pelican Globally, including Europe, Middle East and Africa (EMEA).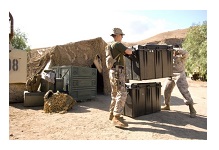 Manufactured in the Australian Advanced Case Centre Facility of Melbourne, these Peli-Trimcast Custom Cases are engineered to ensure full protection of fragile and vital equipment. True to the Peli legacy, all Peli-Trimcast cases are military tested and can withstand the harshest conditions on Earth such as inclement weather, dust, oil and chemicals.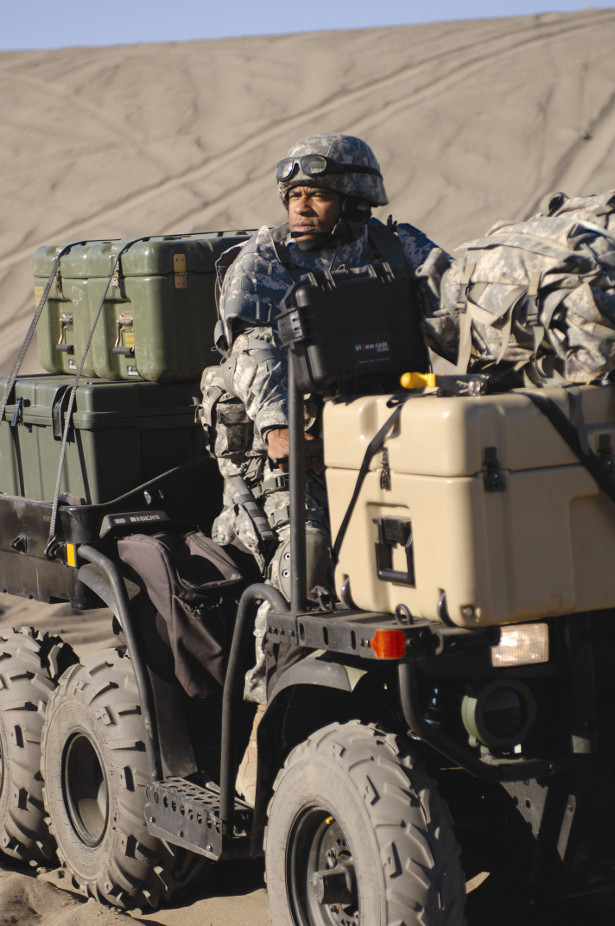 "Thanks to its excellence in design and extreme protection, Peli-Trimcast products are known Worldwide, and EMEA is not an exception," said Piero Marigo, Peli Products EMEA Managing Director. "Due to the increasing local demand of this type of "state-of-art" Customised Case solutions we finally came to an agreement to offer them to our European customers. We firmly believe this will be a substantial contribution to Peli's further expansion in EMEA".
With the Peli-Trimcast solutions Peli enlarges its portfolio of over 500 models of customised cases. Peli's products are designed and built to last a lifetime and are used by professionals in the most demanding markets including firefighters, police, defence, aerospace, entertainment, industrial and consumer. Peli Products operates in 140 countries, with 29 offices and 6 manufacturing facilities across the globe.
Click here for more information on the Peli-Trimcast Solutions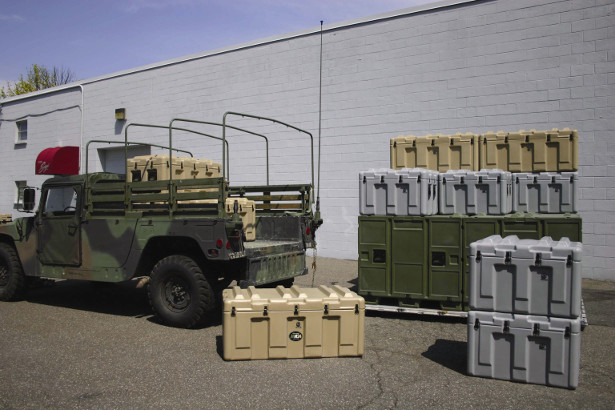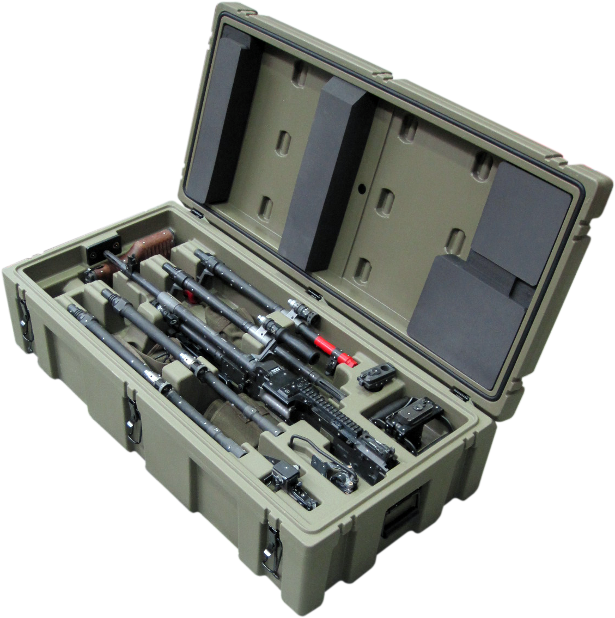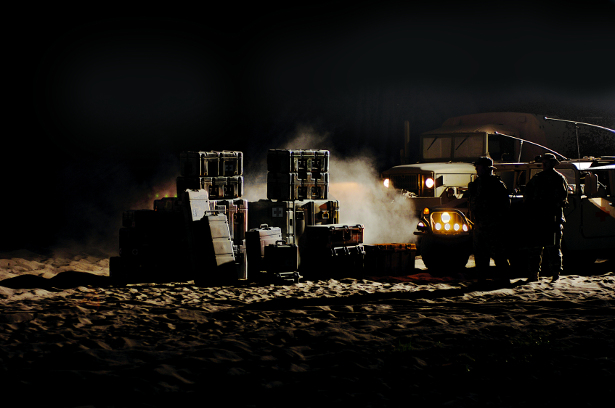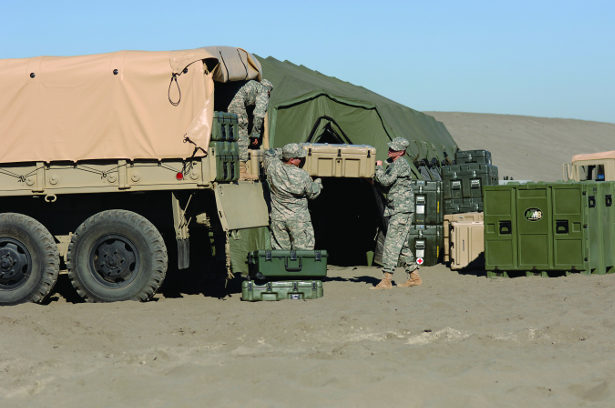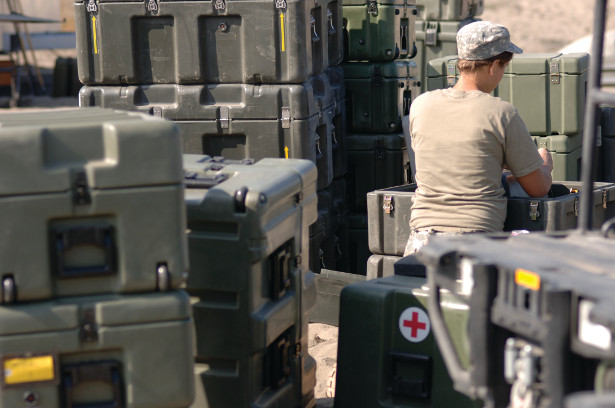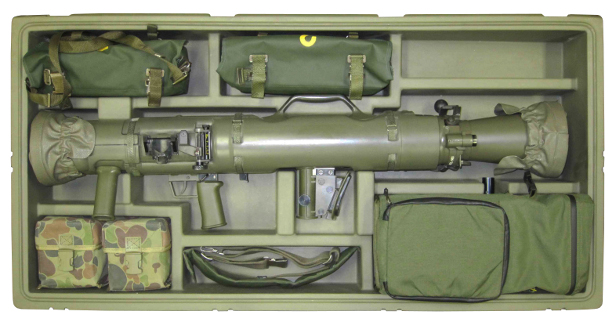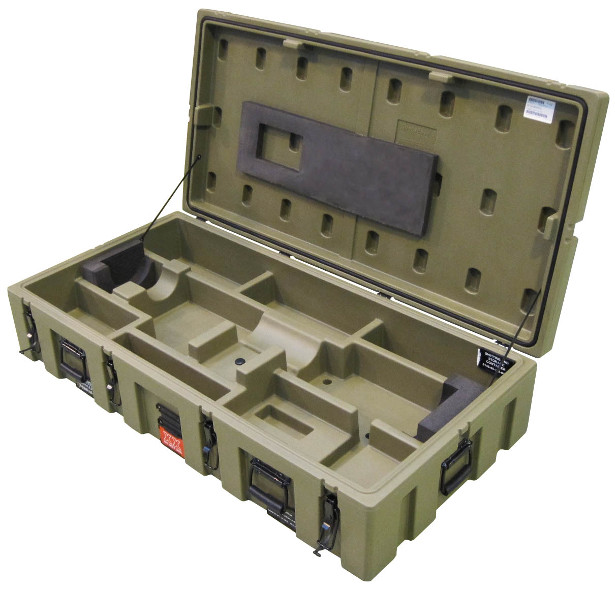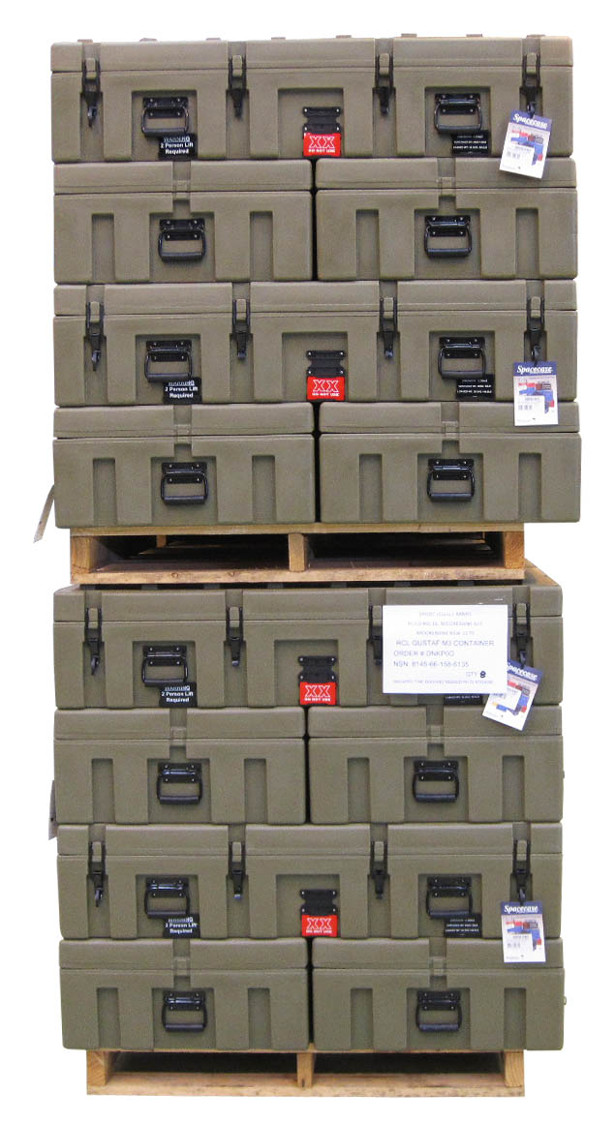 Come oolong to Flying Tiger to find your perfect Christmas mug!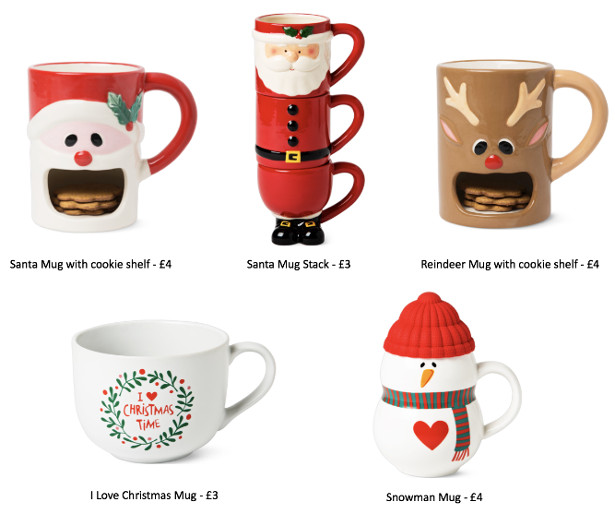 These funky and festive mugs are great for gifts and a tea-rrific place to hide your cookies!
So it's time to get cozy this Christmas and have a cup of tranquili-tea with Santa and his Reindeers.
Available from Flying Tiger Stores Nationwide
uk.flyingtiger.com
Wingly

Our client is a flight-sharing platform called Wingly that allows your readers to take to the skies and enjoy an affordable & memorable mini-break, a trip around the country or even across the Channel. The most popular flights are to Northern France, Oxford, York, Cambridge, the Isle of Wight, the Channel Islands, Newquay and the Scilly Isles.
Now with Christmas on the horizon Wingly offer a gift card – making it easy to give a flight experience as a present. Please see the attached high-res image.
The way Wingly works is very straight forward – once a pilot lists a leisure flight on the Wingly website, a maximum of five people can reserve seats and agree to share the cost of that flight.
Besides sharing his / her experience with the public, the key benefit for the pilot is that Wingly slashes the expense of their hobby. It costs around £150 / hour to fly a private plane – the average cost of using Wingly is around £50 per person / per hour, so by carrying two passengers a pilot can cut their running costs by around two thirds.
It's important to understand that Wingly doesn't compete with commercial airlines (ie. it doesn't offer scheduled services) and is not an 'on demand' service like Uber. All Wingly flights are non-commercial, so pilots are under no obligation to fly if they feel the weather isn't optimal. If a booked flight is cancelled, Wingly will reimburse passengers if it can't be rescheduled to another date.
Wingly is regulated by the Civil Aviation Authority and all flights are insured by Allianz.
Along with the general need to 'get away', people have used Wingly flights to celebrate wedding anniversaries, Valentine's Day sunset flights, birthdays … and even to propose to their partner.
Bruton Knowles Tackles Tigers' Sponsorship
Property consultants Bruton Knowles has stepped forward to be the largest commercial sponsor to date for Cheltenham Tigers Rugby Club.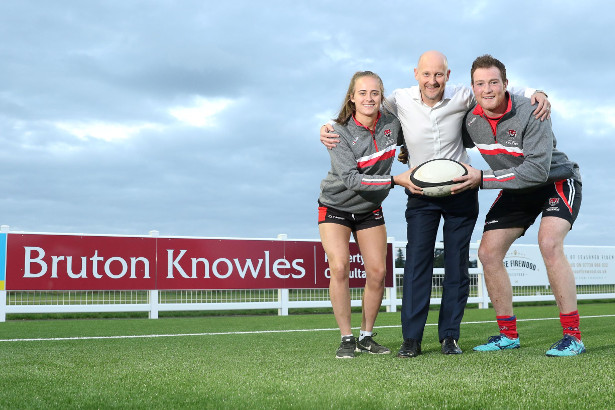 Steve Ratcliffe is Chairman at the Cheltenham Tigers: "We are delighted that a business the size of Bruton Knowles has stepped forward to sponsor the club at such a high level – it has really prompted renewed interest in all our sponsorship opportunities including from smaller businesses happy to be involved and sponsor an individual player. This new sponsorship deal, especially on the back of recent developments at the club, has marked a fantastic start to the season for us."
Cheltenham Tigers has recently installed a new Rugby 365 floodlit Artificial Grass Pitch at its Newlands Park home and invested in extensive new changing facilities that now match most clubs, outside the Premiership.
James Bailey is Managing Partner at Bruton Knowles: "As a business, rugby is our passion, across all 12 of our offices. This season, our intention is to adopt the sport more formally and build a nationwide sponsorship programme that will support rugby across the neighbourhoods that we work and live in – from a local children's tag team just starting out, to a Colts team that needs that extra funding to a Ladies team that needs help to shout about their success or to a club like Cheltenham Tigers that can spread funds raised across all those areas and remain an vital hub in the heart of its community."
Dorian Wragg is Head of Commercial at Bruton Knowles and is based at the firm's Gloucester headquarters: "We have been involved with Cheltenham Tigers over the last few years and have built a great relationship with the team, so when we were looking for a local club to sponsor, Cheltenham Tigers was our first choice. It has been amazing to watch the impact recent investments have made to the club and we are looking forward to the season – both as sponsors and supporters."
Bruton Knowles is an independently-owned national property consultancy with 12 offices across the UK. Its large multi-disciplinary team is highly experienced in sale and purchase, valuation, leasing and strategy across commercial, rural and urban property, and has specialist expertise in utilities, public sector and social housing. www.brutonknowles.co.uk.
For more information about sponsorship opportunities at Cheltenham Tigers please call Dave Evans on 01242 514519 or 07970 713585 or email info@cheltenhamtigers.com. More information about the club can be found at www.cheltenhamtigers.co.uk.
The Victory in The Kitchen – Wartime Recipes cookbook from Imperial War Museums shop, presents a collection of authentic, delightful and unusual recipes from the Second World War.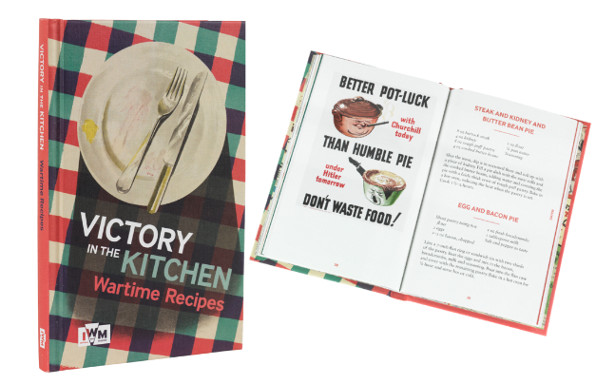 Taken from the museum's archives, this cookbook reveals genuine wartime recipes, colourful posters and is a fascinating insight into what people ate during many years of rationing.
Recipes like Eggless Fruit Cake, the perfect vegan Christmas treat, make this book an all-round gift to get everyone cooking up a festive and nostalgic storm.
image.png
Victory in The Kitchen – Wartime Recipes, £6.99
Imperial War Museums shop
www.iwmshop.org.uk