So So beautiful! Wonderful items, perfect gifts, because a mans loved one deserves the very best! With Love.. ATTOLLO
"I just wrapped the perfect present for her, she will be so happy" InTouch Rugby Romance Editor.
About Attollo
"The story behind Attollo started 10 years ago, when we, the founders, became D+ for the first time, at age 14. We grew up learning that lingerie was segmented into A-D and D+ cup sizes, with the latter lacking in availability, style and uplift. The experience of growing up with the embarrassment of wearing bras that were either plain and grannyish or pretty but the wrong size, gave us an insatiable motivation to transform the lingerie experience for other D+ women.
Aged 20 and at sizes 28FF and 30GG, after exploring every new brand and finding that none provided the beautiful and well-fitting bras that we needed, we realised no one was going to sort out the D+ lingerie market unless we did. In April 2013, during our second year at university reading Geography, we decided to take the plunge and found Attollo. Attollo means 'I lift up, I raise, I excite' which is everything we want our bras to do, that current bras don't.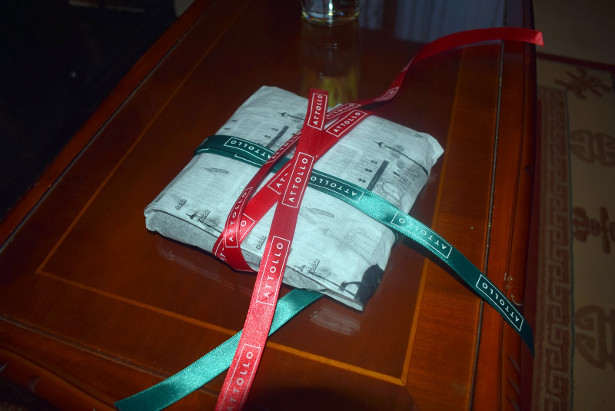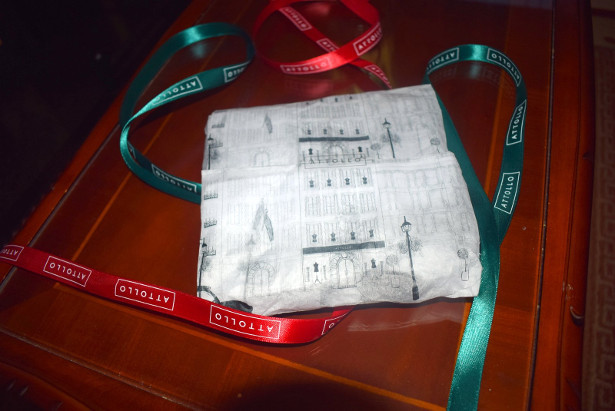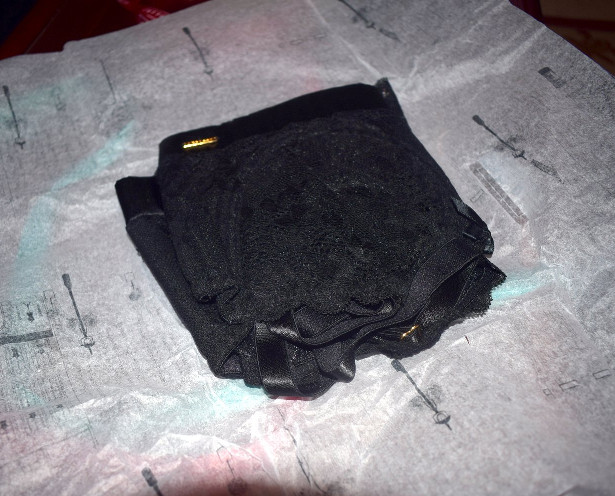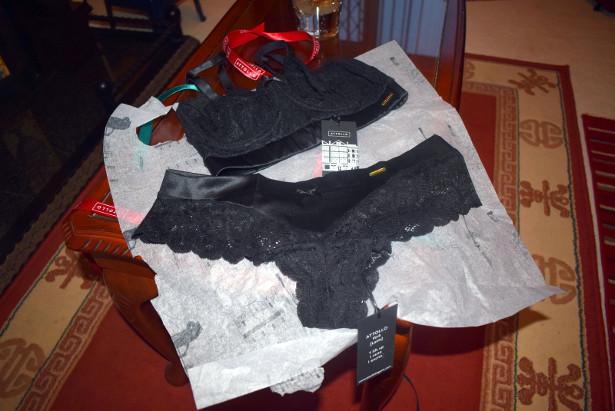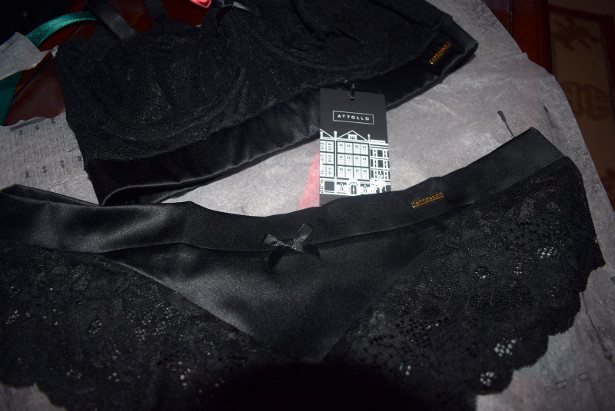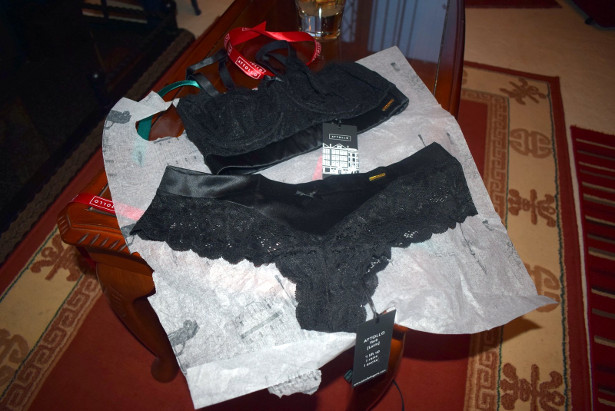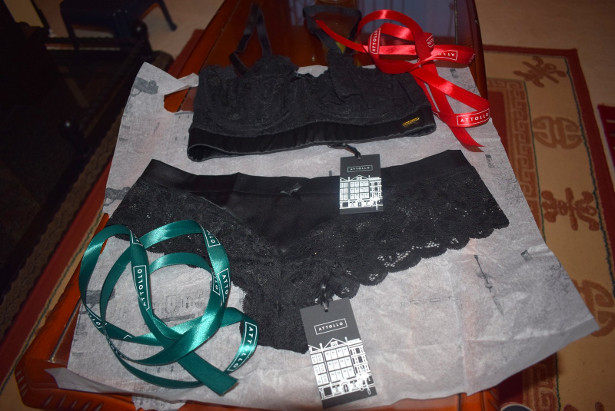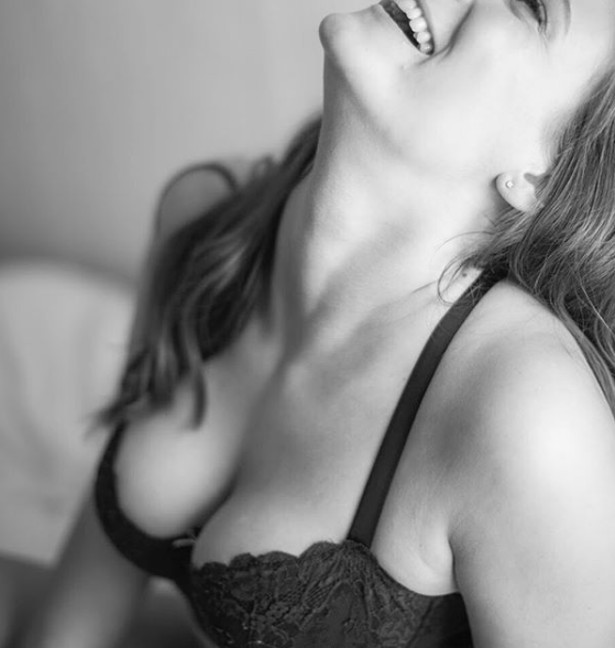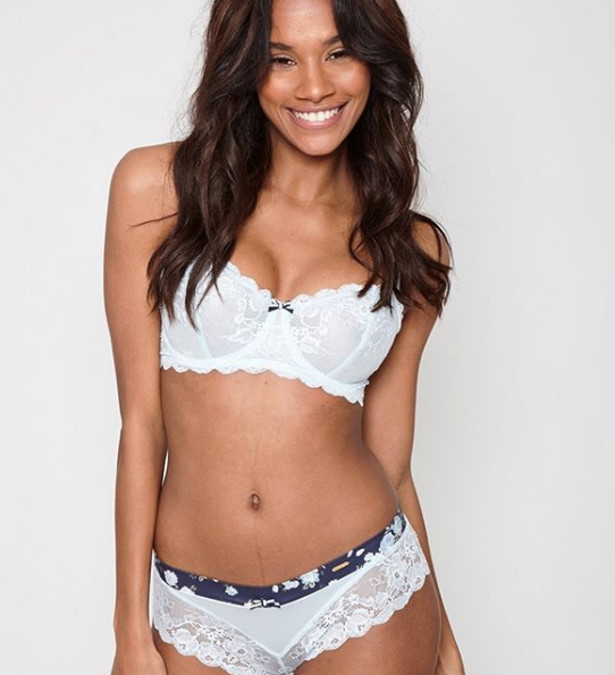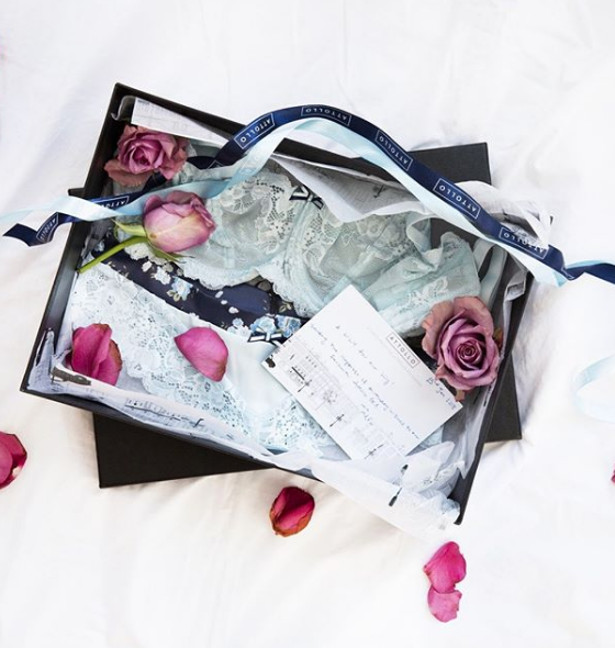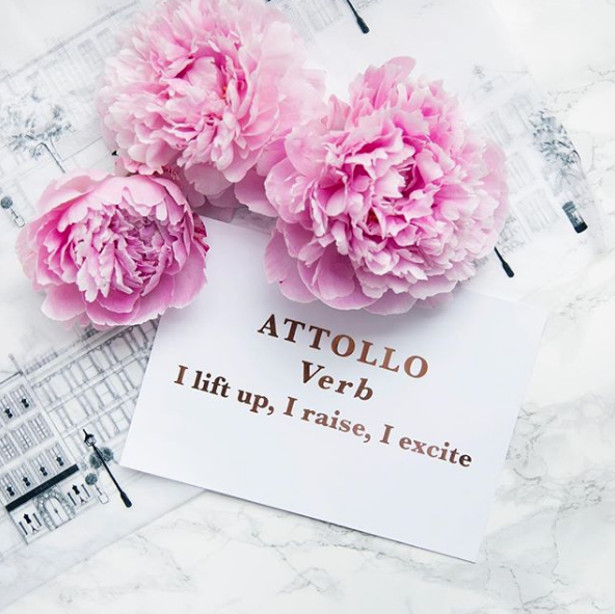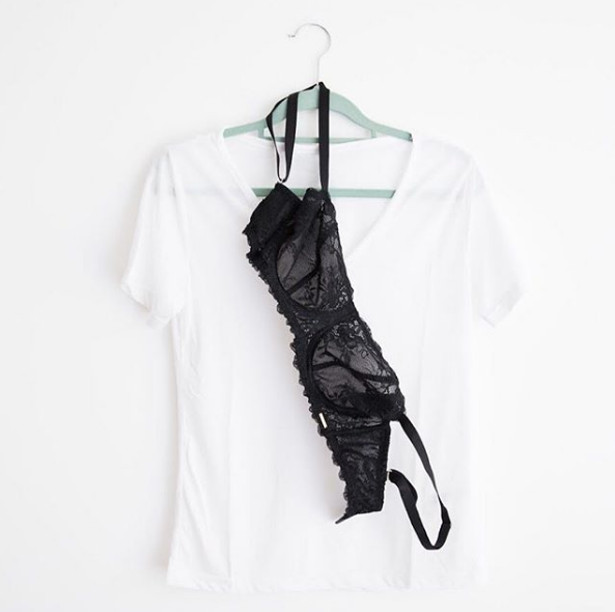 Jewel Within
www.jewelwithin.com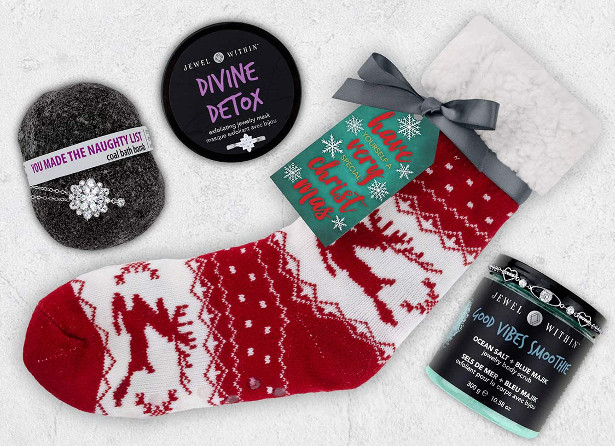 Christmas Spa Stocking
$49.95CAD
This is a "ready to give" gift that's fun and easy to give. It features three items, each with a piece of jewelry inside:
You Made the Naughty List coal bath bomb
Divine Detox face mask
Good Vibes Smoothie body scrub
Card attached that reads "Have Yourself a Very Special Christmas"
This is an $80 value!
https://www.jewelwithin.com/product/christmas-spa-stocking/
Two Books That Change Lives By Bronwen Sciortino! Keep it Super Simple & The Economy of Enough! They are both available on Amazon
Avalable at :- www.amazon.co.uk/keywords=bronwen+sciortino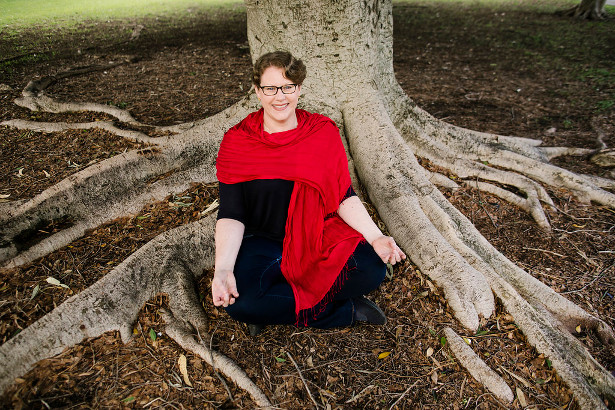 FACEBOOK | LINKEDIN | INSTAGRAM
Keep It Super Simple: Tips from a Recovering Perfectionist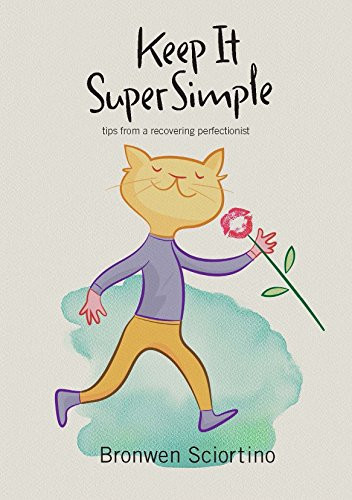 Creating A Simpler Life And Overcoming Overwhelm
Keep It Super Simple – Tips from a Recovering Perfectionist
When it comes to creating a simpler life there's many things that can impact us. This highly engaging book by award winning business woman and author Bronwen Sciortino, offers a brilliantly simple approach to overcoming overwhelm and living a life with less stress and more resilience.
Described as 'chocolate for the soul' …. 'Keep It Super Simple':
– shows you how to live life differently, every day;
– shows you how to find the best ways to recharge YOUR energy so you can stop being exhausted all the time;
– shows you the importance of creating your values, align your life to them & live every day being true to you;
– shows you how to minimise the impact of FOMO & YOLO on your life;
– provides you with simple steps to help you make sure you're doing the things that are aligned with who you are;
– shows you how to step away from stress & live a life that is calm & full of energy;
– shows you how you can easily implement simple steps that empower you in YOUR life;
– gives you confidence that there IS light at the end of the tunnel;
– shows you how to be yourself whilst limiting the impact of shame, guilt & recriminations from others;
– shows you how to understand YOUR path to success so you can boldly step into the thick of YOUR life;
– neatly fits in your bag so you can easily take it with everywhere you go;
– workbook style – space for journaling and recording 'Ah-ha' moments in every chapter;
– you can build on your thoughts, comments & feelings – almost like a diary;
– use it as a reference in every day situations – a little 'how-to-do' that's always with you.
The Economy of Enough: Unlocking the Secret to Happily Ever After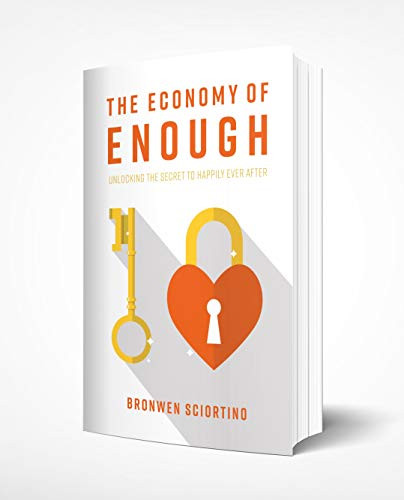 Never put off being kind to yourself again.
What if you could go from feeling like the worst person in the world to stepping into happily ever after?
How about in the time it takes you to read this book?
'You're useless….' 'You're so dumb…' 'How could you be so stupid?'
How many times have you said these things to yourself?
Probably multiple times a day, every day of your life, if this describes how you feel about yourself:
– Never have a kind word for yourself
– Easily find ways you could have done something better
– Have a foreboding sense of resignation that you'll never get anything 'right'
– Hold yourself to much higher standards than everyone else
– Nothing you ever do is 'good enough'
In her latest book, award-winning businesswoman Bronwen Sciortino unlocks the secret to happily ever after and shares practical and easy steps to allow you to experience the same love and commitment you give to everyone around you.
From exhausted to exulted, this book reveals just how easily you can infuse your life with outrageous happiness, love and laughter – using an easy to follow process and with loads of ease and grace.
The world is waiting for you to become the magnificent person you were always supposed to be.
Let's be real. There are no 'miracle' cures that work without applying attention. But there are simple and practical steps you can easily take to move your life in a different direction.
Infused with all the 'downloads' you need to catapult your life differently, The Economy of Enough is the golden nugget you've been waiting for to understand exactly what you need to be happy.
Propose at St Pancras Champagne Bar!
T'is is the season to propose!
95% of proposals happen over the festive season.* As the last stop before a (surprise) romantic trip to Paris and with the longest Champagne bar in Europe, The Searcys Bar at St Pancras is fast becoming the ideal place to propose. To add to the romance, the Champagne Bar is just below the famous 30ft lovers statue 'The Meeting Place', a gentle reminder of the romantic nature of train travel, and Tracey Emin's evocative artwork in bright pink neon: 'I want my time with you'.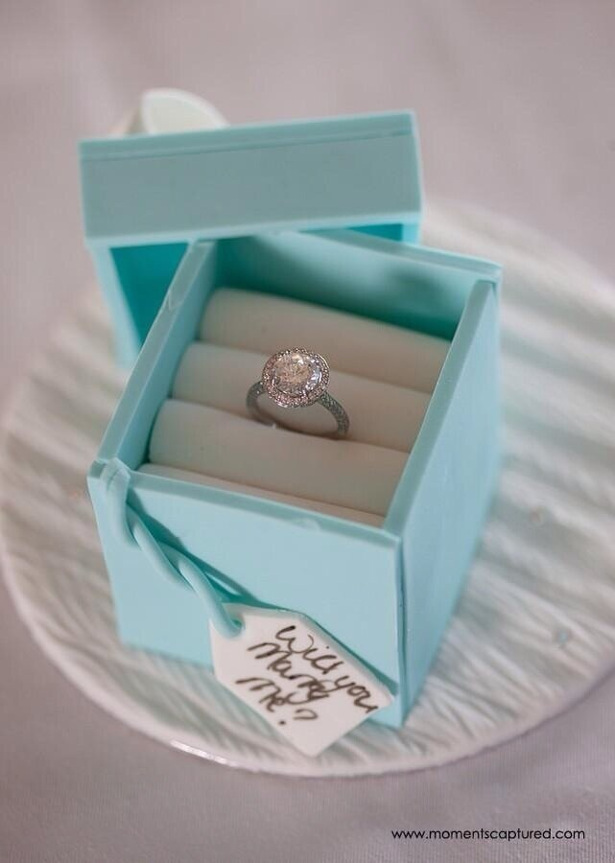 Searcys will give you a helping hand in the proposal department with a new edible engagement ring box to present to your loved one as part of our engagement package. The delicious turquoise ring box is created by purveyors of luxury cakes GC Couture, who regularly supply wedding cakes for 5 star hotels in UK and internationally. Covered in fondant icing, the cake box can be ordered as little as three days in advance, under two different packages: £200 with two glasses of Searcys Selected Cuvée Champagne, or a full package for £265 which includes two glasses of Searcys Selected Cuvée Champagne and a seasonal food platter to share.
*Research from Chillisauce – luxury hen and stag event specialists and published in County Wedding Magazines. While the majority of weddings take place in the summer months, most of the proposals are likely to happen over December and January.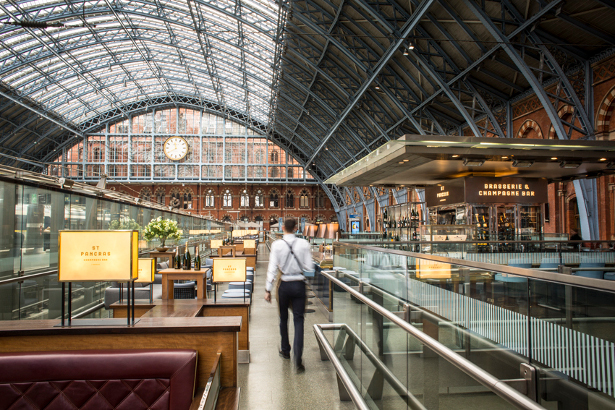 Gifts for Her
From Micro Scooters
Whether she's a city slicker, a fitness fanatic or girl about town – you'll find her the perfect set of wheels at Micro Scooters. Why not make it extra special and have it personalised with her name too?
*click on the images below for the hi-res version*
*select A4 landscape before printing this email*
Matt Black Flex Deluxe
£204.95
Matt Black Flex Deluxe
£204.95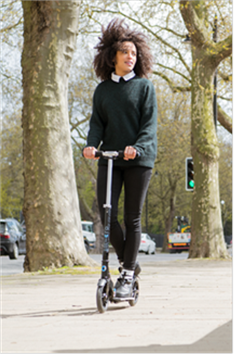 Berry Flex Deluxe
£204.95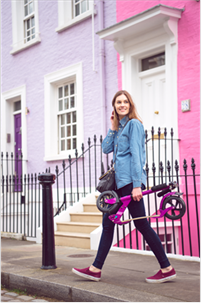 Berry Flex Deluxe
£204.95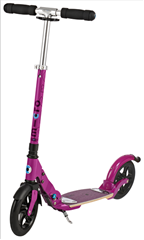 Micro White
£184.95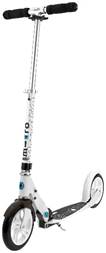 Micro White
£184.95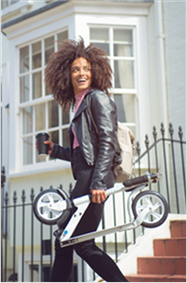 5 golden rules for safe scooting:
· Always make sure children wear a helmet, particularly if scooting near roads.
· Make sure that children are seen in the dark evenings, by wearing a reflective jacket or strip and by attaching a light to the scooter.
· Always check that the scooter is in good working condition.
· It is advisable to ensure that children can be heard by attaching a bell to the scooter.
· Young children are often unaware of basic rules of the road and need constant vigilance on the part of the parent or adult with them to make sure that they do not scoot too fast on pavements and always keep away from the edge of the road and other pavement users. They need to be reminded always, to dismount from their scooters and stop, look and listen when crossing the road.
About Micro Scooters:
Micro Scooters UK was founded in 2006 by two mums, Anna Gibson and Philippa Gogarty, after they discovered how much easier it was to get from A to B with their young children using tough, lightweight scooters instead of buggies.
The Scoot Safe campaign, set up by Micro Scooters in 2012, is the country's leading resource for promoting safe scooting in schools.
Thanks to their durability, performance and safety, as well as their fun designs, Micro Scooters has won more awards than any other scooter brand and has become the UK's market leader – recent award wins include a Junior Design award, an Independent Best Buy and Mumsnet Rated badge.
Micro Scooters sell scooters for people of virtually any age – from one year-old toddlers to grandparents – everyone from Jamie Oliver to Hugh Jackman has been spotted with one!
Micro Scooters are widely available at leading retailers, both in store and online, as well as at www.micro-scooters.co.uk.

  Give her the gift of Fine Art… Independent Artist and Designer Holly Jade O'Leary… a stylish sportswear and athleisure range. www.hollyjadeoleary.com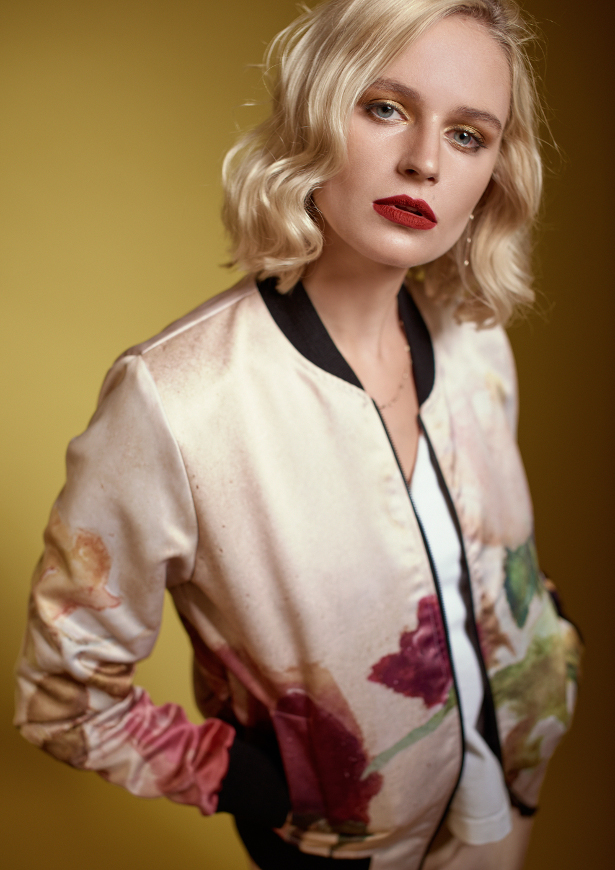 TWITTER | FACEBOOK | LINKEDIN | PINTEREST | INSTAGRAM
Holly Jade O'Leary is an independent artist and designer with a stylish sportswear and athleisure range featuringher fine art designs, responsibly made in London.
She has exhibited at Sketch during London Fashion Week September 2018, and also previously exhibited at St Andrews University.
From the Incandescent Rose satin bomber jackets, to the Rocaille Angels sweatshirt and satin leggings her designs support an active lifestyle with high quality, mid range homeware, gifts and athleisure.
Please find below a fashion selection of her most popular designs photographed by Duncan Telford.
1. Incandescent Rose Luxury Bedding Sets from £123.00
In sumptuous ruby coloured roses, pink and opulent gold, with a hint of azure blue sky, the Incandescent Rose fine art illustrations add a jewel like ambience to your bedroom. Feel like a goddess, as the romantic colours and classical floral art lend gorgeous style and glamour to your home.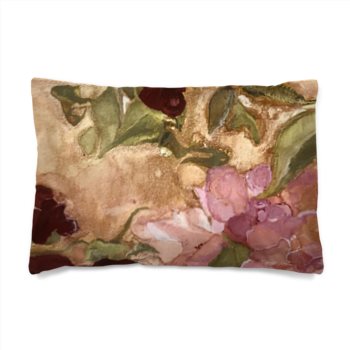 2. Incandescent Rose Luxury Journal from £29.00
A beautiful gift for your loved ones. Hand bound and filled with 80 ivory paper pages, the Rocaille Angels journal is perfect for documenting your travels, recipes or even dreams. Covered in a beautifully soft Monroe satin fabric with metal capped corners, the surface has a slight sheen and all over luxury, premium feel.
3. Incandescent Rose Notebook from £12.00
Gift a fine art notebook. In the 17th and 18th century, angels, putti and cherubim were widely used in ornamentation and architecture. The luxury notebook is available from A6 – A4 size, with fine art plain or lined paper.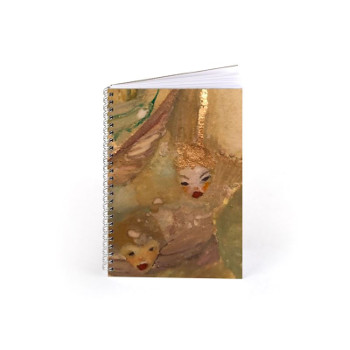 4. Incandescent Rose Occasional Chair £390.00
The Incandescent Rose occasional chair features a fine art illustration of a temple filled with light spilling against a garden filled with roses which has previously exhibited within The Fairy Emporium at Sketch in September 2018.
The classical art chair will add sumptuous elegance and style to any room.
The occasional chair is created from FSC certified, responsibly sourced beech wood, and covered in fire rated ChiChi Furnishing Velour fabric that's super soft and smooth. Made by hand in London, bespoke to order and ready within 5 days of order.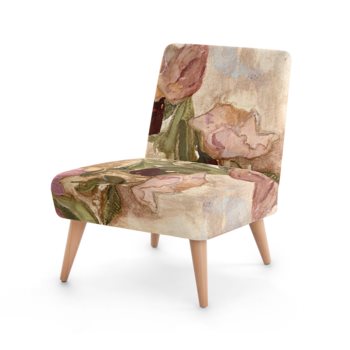 5. Rocaille Angels (2017) Bespoke framed fine art prints from £175.00
A fine art print of the watercolour, ink and gold leaf original which exhibited at Sketch in September 2018, depicting a neoclassical fantasy tableaux.
An abundant flora and fauna of vines, vases, fairy characters and cherubim draw parallels with the significance of the architecture which enfolds cities and dwellings, lifting the mind of the inhabitants. A golden moon floats in the foreground, whilst the central role of the bridge transports the viewer into a ocean filled with waterlilies and aquatic life, lending aesthetic enchantment.
The Rococo Angels is printed on Innova fine art etched paper and double mounted in Ivory Powder and New Cream. The frame is FSR ® Oak with a golden laquer stain finished, and measures 115 mm deep making a glamorous statement piece on any wall.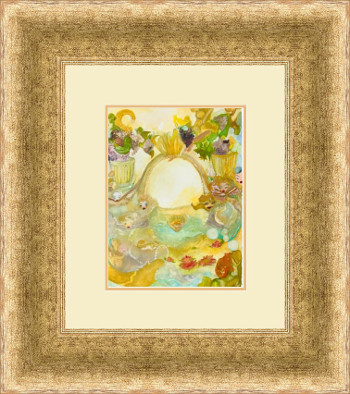 6. Incandescent Rose Jewellery Box £79.00
In sumptuous ruby coloured roses, pink and opulent gold, with a hint of azure blue sky, the Incandescent Rose fine art illustrations add a jewel like ambience to your bedroom. Feel like a goddess, as the romantic colours and classical floral art lend gorgeous style and glamour to your home.
Store your diamonds and pearls in the Incandescent Rose jewellery box. Available in 2 sizes, and both feature a removable tray with 3 compartments, designed to keep you organised. The exterior and interior lining is a sultry suede style felt fabric, providing extra protection against scuffs and scratches. Add a touch of luxury to dressing rooms and help elevate boutique window displays with an elegant jewellery box.
Available in a small or medium size, in Swan Bloom, Vintage Rose, Pink Candy, Golden Sunrise or Black.
7. Incandescent Rose Satin Bomber Jacket £87.00 Ladies Size UK 4 – UK16, Mens XXS (32 " – 34″) to XXL (46″ – 49″)
Ladies
Mens
A rose garden is painted against an azure, gold and rose gold metallic sky.
This high quality, stylish satin bomber jacket features a black satin lining. The jacket is made by hand in London.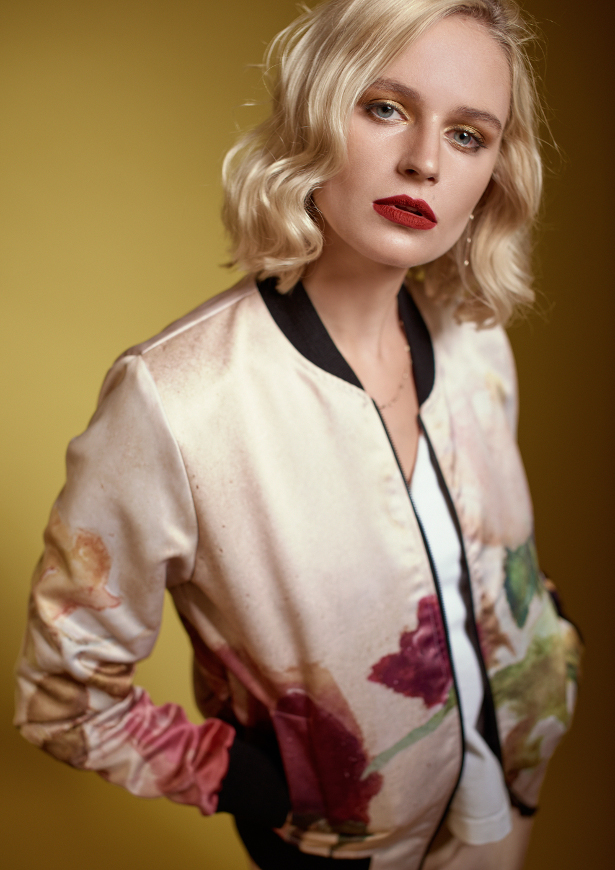 6. Incandescent Rose Leggings £34.00 Size UK4 – UK 16
Fine art rose garden botanical illustrations are painted against an azure, gold and rose gold metallic sky.
This high quality, stylish silky lycra leggings are capri length. Made in London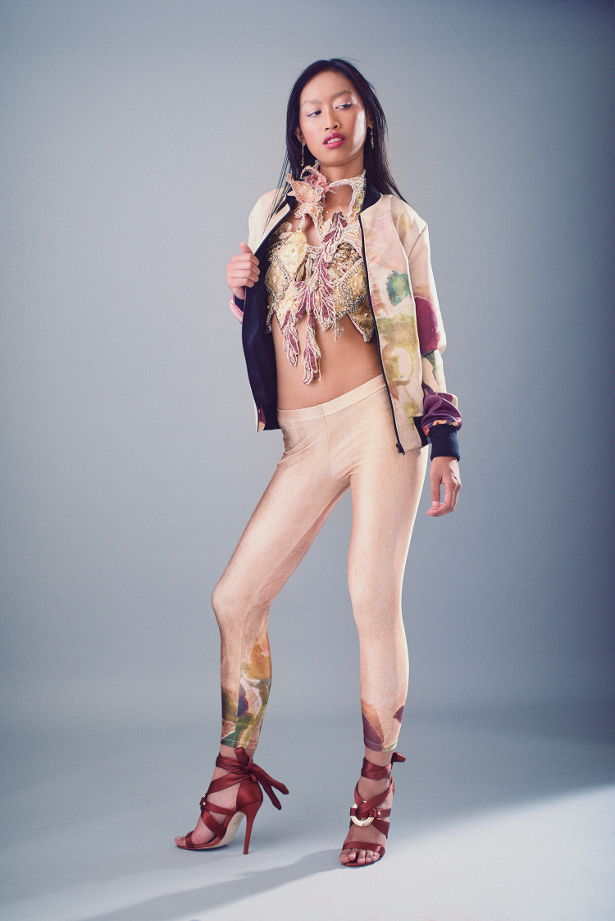 7. Rocaille Angels Sweatshirt £46.00 XXS (32″ – 34″) to XXL (46″ – 48″)
The Rocaille Angels sweatshirt features Sicilian style putti and cherubim popular in 17th and 18th century design and ornamentation. The sweatshirt is created from soft cotton jersey and offers a bright, playful and stylish addition to add character to your everyday active wear.