Boostbox Protein Advent Calendar Now Available! www.getboostbox.co.uk
'RUGBY10' will give you 10% off the Advent Calendar on www.getboostbox.co.uk

FACEBOOK | INSTAGRAM | TWITTER
Boostbox Protein Advent Calendar, and Protein Christmas Hamper. Last year Uk start up Boostbox released their first product, the Protein Advent Calendar which went viral on social media last year with over 5 million views.
They have some of the most unique items around in the world right now for this time of year as they have coupled two major trends, fitness and festive. Their protein advent calendar was the first of its kind in the world and they've gone to great lengths to make their 2018 calendar even better than last years. This product resonates with people who are buying it for themselves as well as for others as an early Christmas gift!
Protein Advent Calendar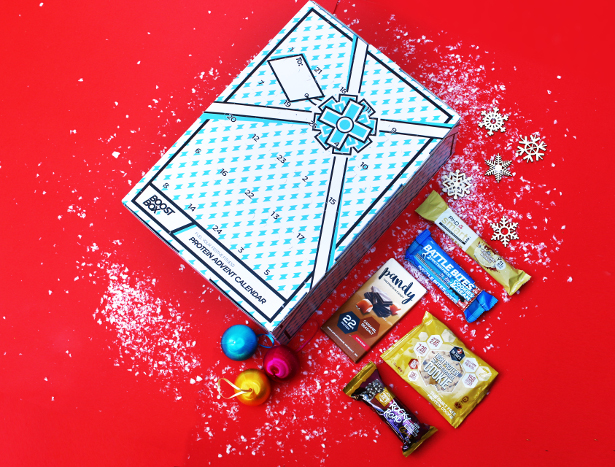 The advent calendar can be found on our website at the link below:
https://www.getboostbox.co.uk/our-boxes/protein-advent-calendar
Their calendar is priced at £39.99 and contains an unrivalled mix of high protein fitness treats, with a variety of 11 different brands as well as a range of protein products including cookies, bars, chocolate, sweets and candy.
Protein Christmas Hamper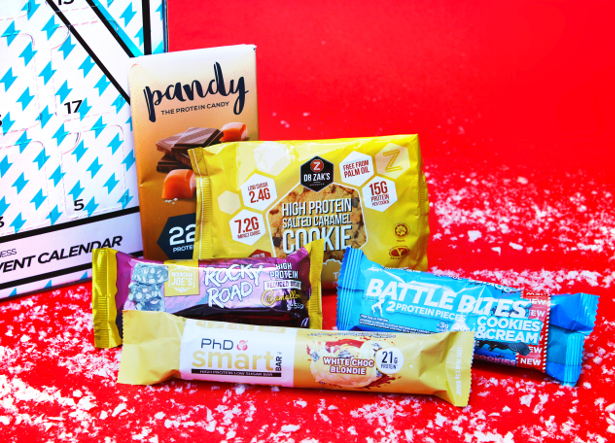 The Hamper will be priced at £24.99 and will include 14 products from at least 10 different brands. It will include a range of protein flapjacks, bars, cookies, candy, and more.
It will also include some festive tips, recipes, workouts and exclusive discounts and offers to take into the New Year.
The Christmas Hamper can be found on our website at the link below:
https://www.getboostbox.co.uk/product/protein-christmas-hamper/
All available now at > www.getboostbox.co.uk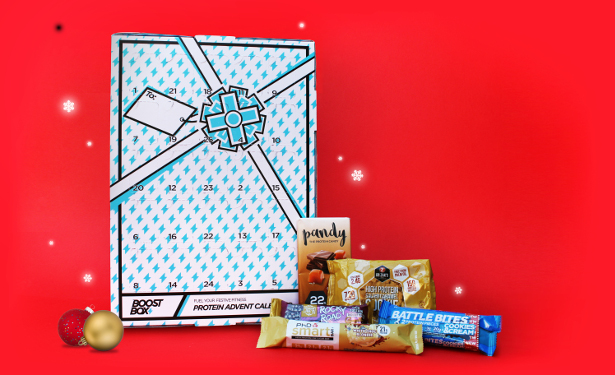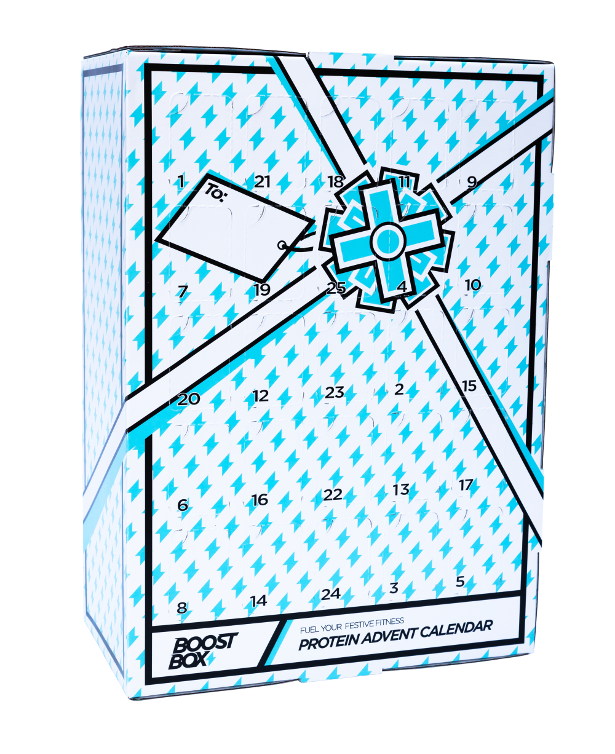 Festive flavours with new Advent Calendar from Bonne Maman www.bonnemaman.co.uk
Festive flavours with new Advent Calendar from Bonne Maman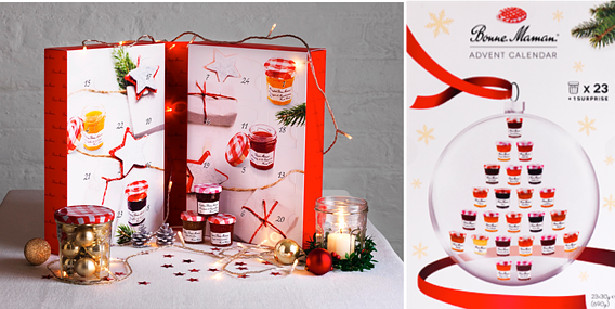 Fill the festive season with a little sweetness by indulging in the brand new Christmas Advent Calendar from French conserve specialist, Bonne Maman. Debuting this year in the UK, it's the perfect way to say Joyeux Noël to loved ones during the holiday season. The calendar contains mini jars of jam and marmalades in delicious exclusive flavours concealed behind 23 doors, plus an extra special surprise on Christmas Eve.
The 30g mini jars include a range of exciting flavours not usually available in the UK, such as Grapefruit and Dragon Fruit Jam, Purple Fig Extra Jam, Raspberry and Lychee Jam, Pear and Mirabelle Plum Jam, Orange and Cinnamon Marmalade, Lemon Marmalade, Raspberry and Redcurrant Jam and many more.
Bonne Maman's advent calendar will be available from Costco from £23 and launches September 5th 2018.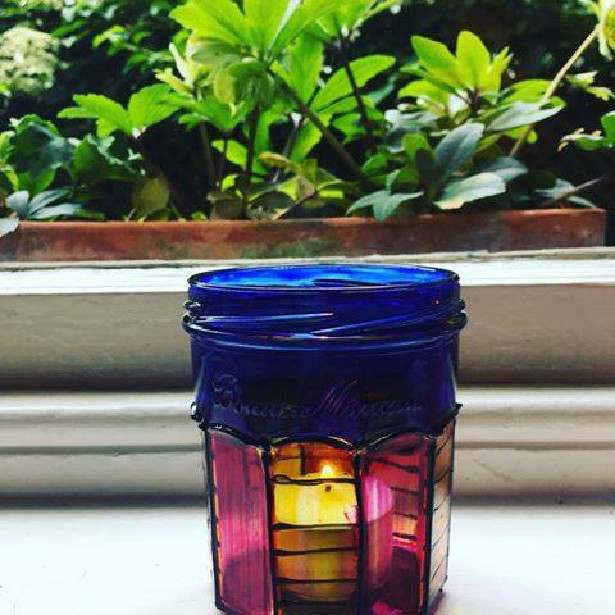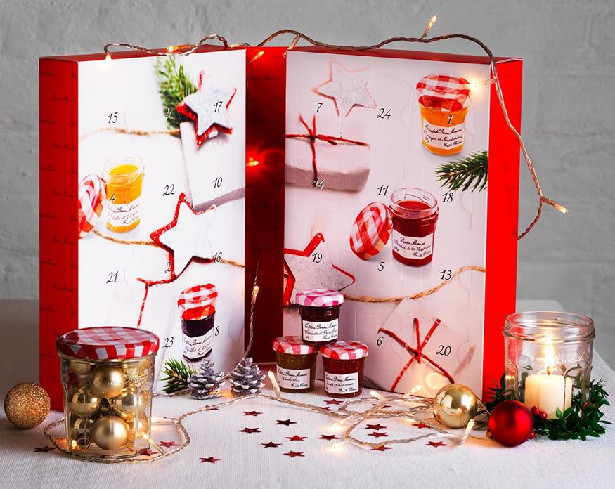 GIVE A GIFT WITH A DIFFERENCE THIS YEAR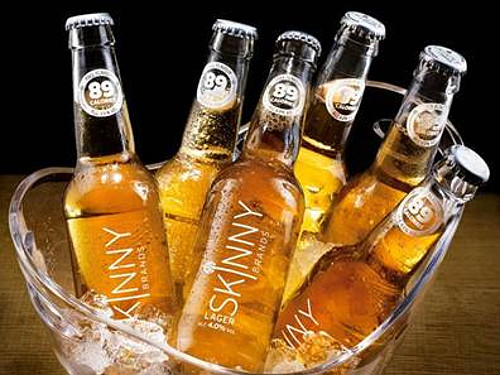 FACEBOOK | TWITTER | INSTAGRAM
Looking for a new drink choice this winter? Whether you're searching for stocking fillers, hamper gifts or a tasty tipple to take to a Christmas party, get ready for the festive season with Skinny Lager!
Launched in 2016 by Skinny Brands, Skinny Lager is the guilty pleasure you can enjoy without compromise – it's great tasting with a fraction of the carbs and calories of other beers! This crisp and clean lager has a low carbohydrate content of 0.9%, 0% fat and 0.4% sugar. And with 89 calories per 330ml bottle, it contains 35% fewer calories than regular lager!
By choosing Skinny Lager you don't have to miss out on the enjoyment of indulging this Christmas – and who wouldn't want to save the calories for those pigs-in-blankets? Skinny Lager is created by a special brewing process which removes residual sugars from the liquid without reducing the ABV, producing a quality, full taste as the ABV stands at 4%.
It's the perfect drink choice for everyone this festive period. Do you have friends, colleagues or family members who are vegan, vegetarian or have a gluten free diet? Skinny Lager meets all of these requirements, making it suitable for celebrating together, no matter your diet – cheers to that!
RRP: £5.99 per case of 4.
Stockists: Find Skinny Lager on the shelves in selected Asda, Tesco and Co-op stores. It's also available online at Morrisons and Ocado.
For more information please visit www.skinnybrands.co.uk and follow @SkinnyLager.
For Christmas, Nextbase is offering up to 25% discount off the entire Nextbase Dash Cam range this Christmas! >> www.nextbase.com MEANING THE 112 GO (£49.99) Is £39.99 !
Nextbase, is the leading provider of Dash Cams in the UK. Dash Cams are a great gift for any drivers in your family.
Dash Cams are the fastest growing consumer technology, and have outsold sat navs as the most desired in-car gadget. There are approximately 2.6 million Dash Cams on the roads today, and this number is growing.
Regardless of the popularity of Dash Cams as a gadget, the 112 model is affordable, effective, and with an RRP of £49.99, a great gift to buy any driver, acting as an independent witness in case of a traffic incident on the roads. 41 insurers across the UK accept Dash Cam footage as evidence in the case of an incident.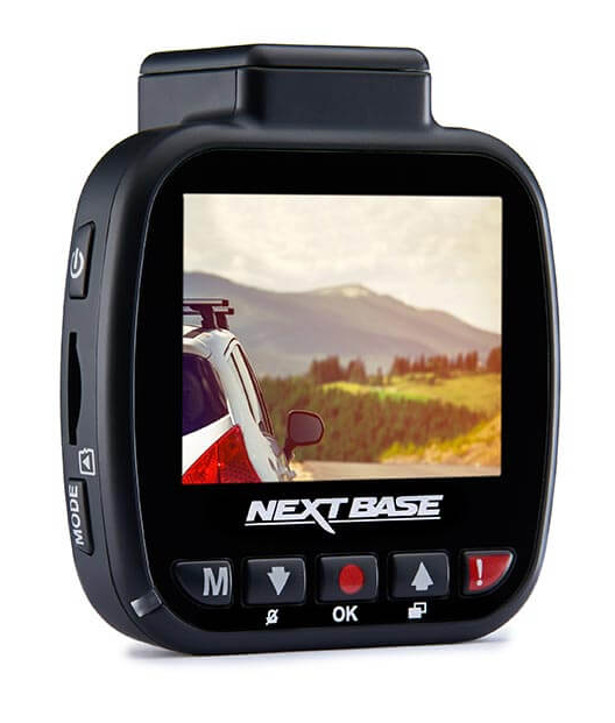 The 112 is compact, easy to use, and records stunning 720p HD footage. It boasts a variety of features. For instance, the Four Element Sharp Lenses, made with four layers of glass, deliver clear images and the photo mode allows you to take still images for further evidence.
Weighing at just 360g, the 112 can be stored easily within your car, with the additional feature of the Click and Go Mount, a magnetic feature exclusive to Nextbase, ensuring that the Dash Cam fits snugly into your car, free from wires.
The 112 is a nifty, affordable piece of tech and will be available for £39 over the Christmas period. A great price and a super gadget to gift to any drivers in the family!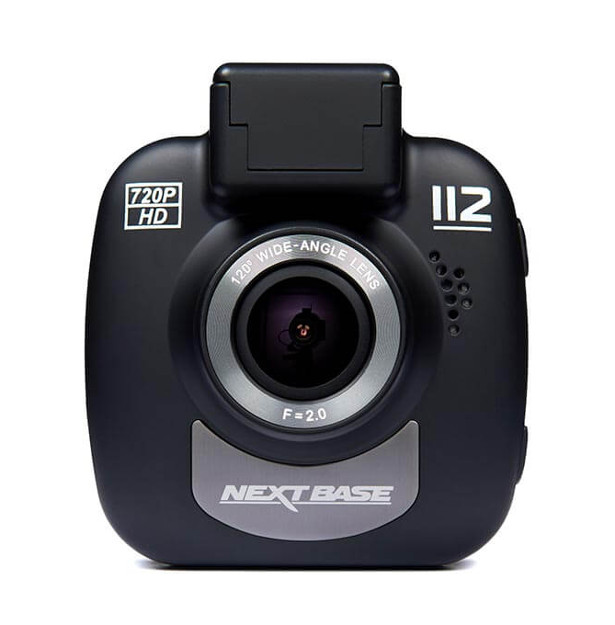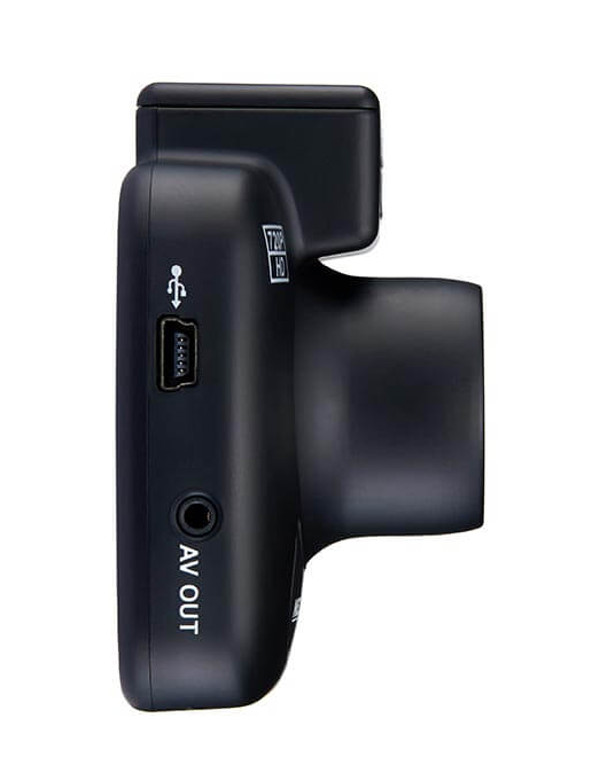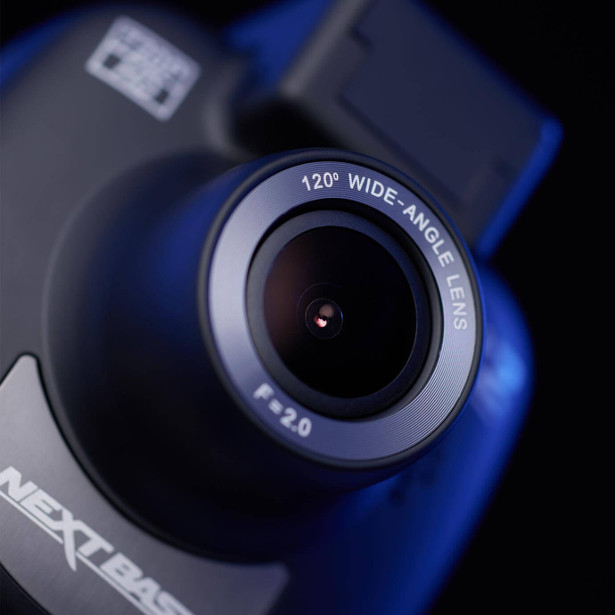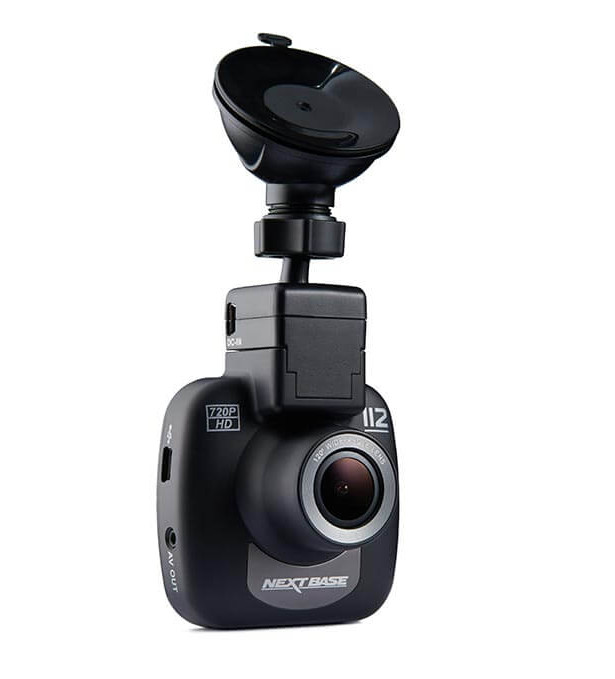 GIFTS FULL OF CHRISTMAS CHEERS FROM SALCOMBE BREWERY
Salcombe Brewery's online shop will have all you need this Christmas for your beer-loving friends, family and colleagues. From stocking fillers and presentation packs of their highly-acclaimed range of beers, to brewery tours and brewery days, there are plenty of options to help you wrap up your Christmas gift shopping and delight each and every recipient.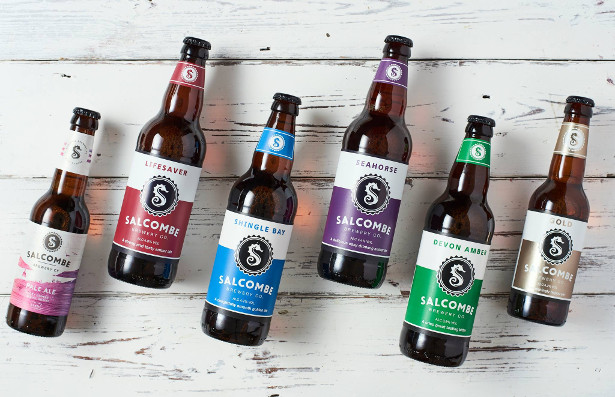 TWITTER | INSTAGRAM | FACEBOOK
Christmas Tide (£19.00 for 8 x 500ml, £9.50 for presentation pack of 3 x 500ml)
Christmas Tide (ABV 4.9%), Salcombe Brewery's very special limited edition yuletide ale, is a well-structured, malt driven beer which will be launched in October and available exclusively to be enjoyed throughout the festive season. The crystal, chocolate and wheat malts bring warmth and body to the beer, ideal for a winter's day. The plethora of hops build on the chocolatey malt base and add a bittersweet finish to this Christmas ale which can be purchased in 500ml bottles, as a box of 8 or, for the ideal gift, a presentation pack of 3.
Three and Four Bottle Presentation Packs (£9.50 for 3 x 500ml, £12.00 for 4 x 500ml)
Salcombe Brewery has a celebrated range of beers and a fabulous gift pack is perfect for someone with a favourite. Choose three bottles of Devon Amber (ABV 3.8%), a classic best bitter, Seahorse (ABV 4.4%), a delightfully smooth drinking ale, Shingle Bay( ABV 4.2%), a light easy drinking ale or Lifesaver (ABV 4.8%), a luscious malty flavoured ale. If you simply can not choose, order a four bottle presentation pack containing one of each.
Salcombe Pale Ale and Stemmed Glass Gift Pack (£5.50 for glass and 330ml bottle)
Salcombe Pale Ale (ABV 4.6%) is the brewery's latest addition to its superb range and is a classic full bodied pale ale with a bouquet of orange, pink grapefruit and anise. The brand new Christmas Gift Pack contains a 330ml bottle of this beloved ale alongside a branded stemmed glass.
Lifesaver and Pint Glass Gift Pack (£5.50 for pint glass and 500ml bottle)
Lifesaver (ABV 4.8%) is a tasty bronze coloured ale that has a pleasant malty flavour with a smack of citrus and orange peel. Salcombe Brewery has teamed this fruity ale with a branded Salcombe Brewery pint glass to make the perfect Christmas Gift Pack.
2 litre Engraved Growler (£30)
Salcombe Brewery's refillable metal 2 litre growler makes a stylish, yet environmentally-friendly gift, that can be used time and time again. Engraved with Salcombe Brewery's iconic seahorse logo it is a must-have for anyone who loves Salcombe Brewery or its eponymous seaside location.
Brewery Tours (£10 pp) & Brew Days (£80pp)
A gift voucher for a Brewery Tour offers the chance to witness the brewing process first hand, meet and quiz the brewers and enjoy an all-important sampling in the brewery's taproom. If the two-hour tour just isn't quite enough for your beer lover, Salcombe Brewery offers a full Brew Day which includes the chance to make some Salcombe beer and enjoy a pasty and pint for lunch.
Branded Glassware (Pint glasses £5 for 2, Stemmed glasses £6 for 2)
Salcombe Brewery even has something for your Secret Santas with a fantastic range of Salcombe Brewery branded merchandise, including their highly-prized branded stemmed and pint glasses.
Christmas Tide
(£19.00 for 8 x 500ml, £9.50 for gift pack of 3 x 500ml)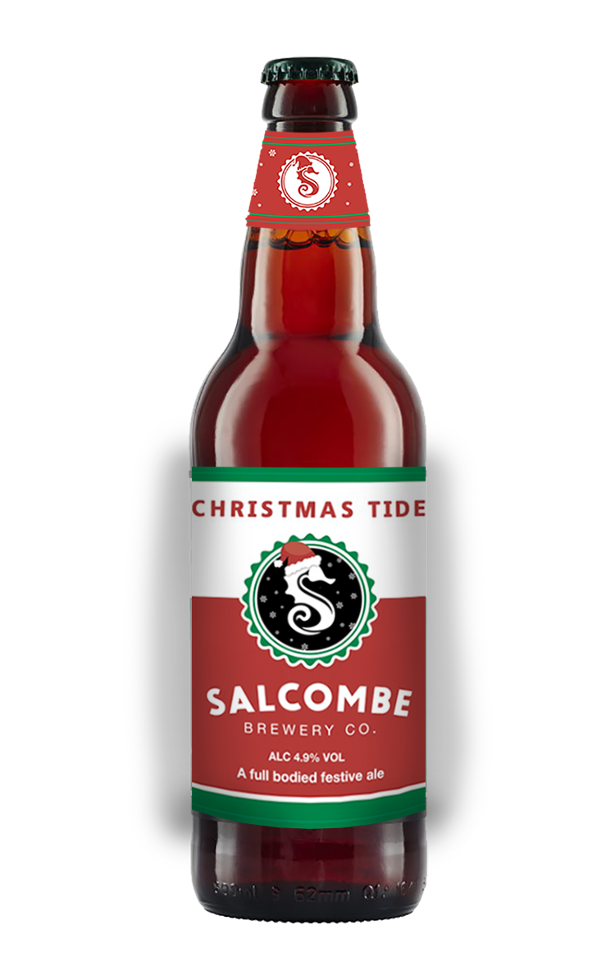 Three and Four Bottle Presentation Packs
(£9.50 for 3 x 500ml, £12.00 for 4 x 500ml)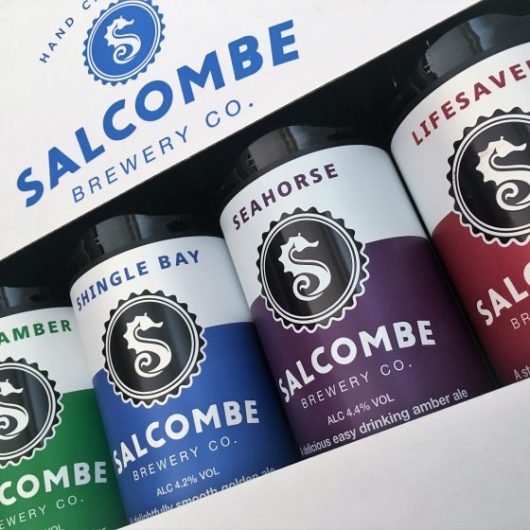 Salcombe Pale Ale and Stemmed Glass Gift Pack (£5.50 for glass and 330ml bottle)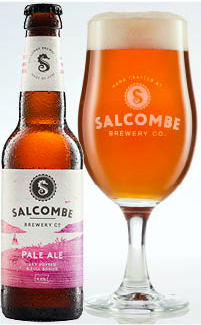 Lifesaver and Pint Glass Gift Pack
(£5.50 for pint glass and 500ml bottle)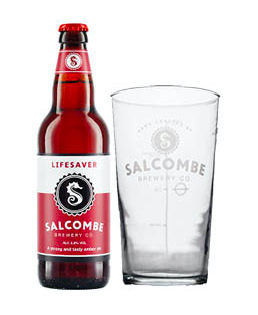 2 litre Engraved Growler (£30)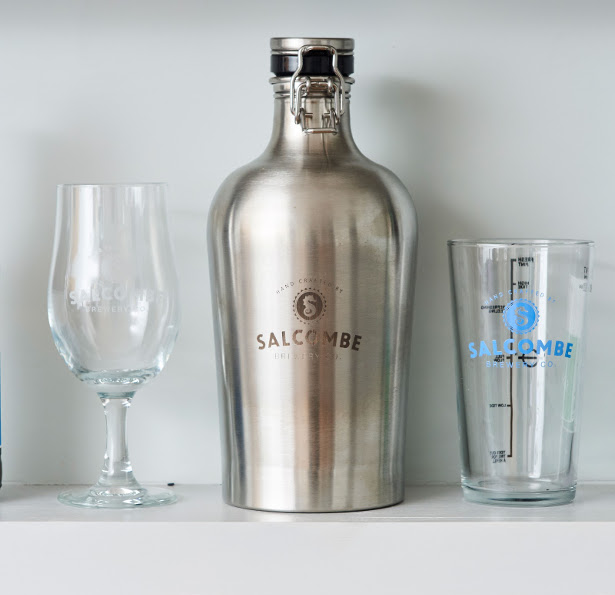 Branded pint glasses (£5 for 2)
Branded stemmed glasses (£6 for 2)
Brewery Tours (£10 pp) & Brew Days (£80pp)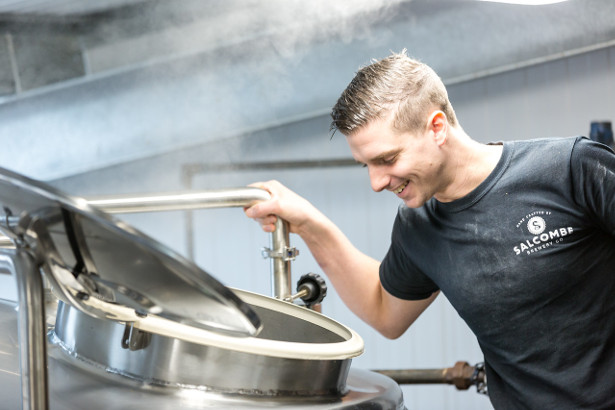 Danilo Promotions, the largest licensing calendar & diary company in the UK. There's so much to choose from for both mums and dads!

FACEBOOK | TWITTER | PINTEREST | GOOGLE+ | LINKEDIN | YOUTUBE
Danilo consistently works to maintain its position as No.1 by tracking trends and being ahead of the crowd to offer maximum commercial opportunities for retailers and our customers. Today Danilo supplies over 10,000 retailers globally and our customer base is still growing. We take great pride in our work and our design, sales and management teams are constantly striving to improve our service and offering.
Europe's No.1 Official Calendar Publisher. We also have a vast range of top brand Greeting Cards like Man United, Paw Patrol, Minions to name a few…

Over the years Danilo has collected many awards, to include National Calendar Awards winner of Best Licensed Stationery Range and Best Licensed Card Range.
Every Danilo product is 100% Officially Licensed. This guarantees that all of our product has been approved by the Acts themselves & features the current images. Danilo works closely with Music Acts, TV broadcasters, Film companies, Sports teams & Celebrities to ensure that our ranges are up to date & authorised by some of the biggest Licensing Companies in the world such as Disney, Warner Bros, Fox, Nickelodeon, Cartoon Network, BBC, Lucas Film, Marvel & Manchester United FC.
Danilo hold around 100 different licenses at any one time. Ranging from One Direction to Hello Kitty and everything in between. For further details on our licenses please explore our licensing pages.









  Baw Bags COOL DE SACS. Technical Boxer Shorts!  www.bawbags.com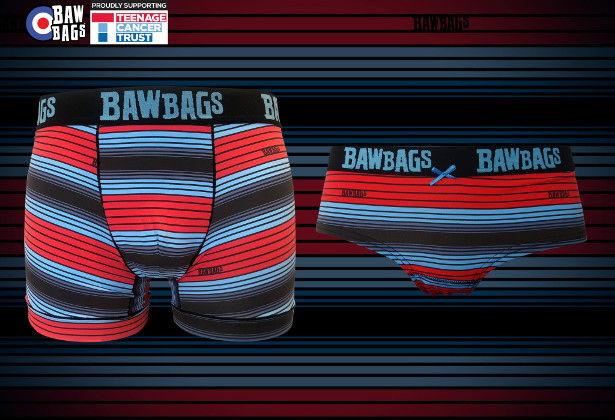 FACEBOOK | TWITTER | INSTAGRAM
Bawbags Underwear was set up in 2007 to keep the nation's baws tidy and raise money for cancer charities at the same time.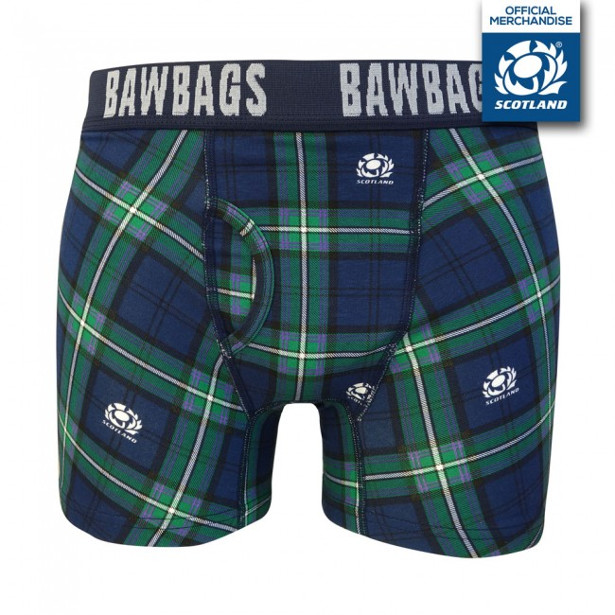 Bawbags Underwear – keeping 'em tidy! Making quality underwear and supporting cancer charities since 2007…
The finest boxer shorts, base layers, tees, beanies and more!!
See the full range at www.bawbags.com
 Bawbags- http://www.bawbags.com/ design a variety of colourful and wild styles of boxers and underwear, for both men and women. They take pride in standing out from the usual crowd and also are very committed to working with and helping charities. They have a large range of fun styles of underwear, including the Rugby Baws range for rugby fans – www.bawbags.com/mens/boxers/rugby-boxer-shorts.html
They also have more muted and technical products, perfect for active people as well.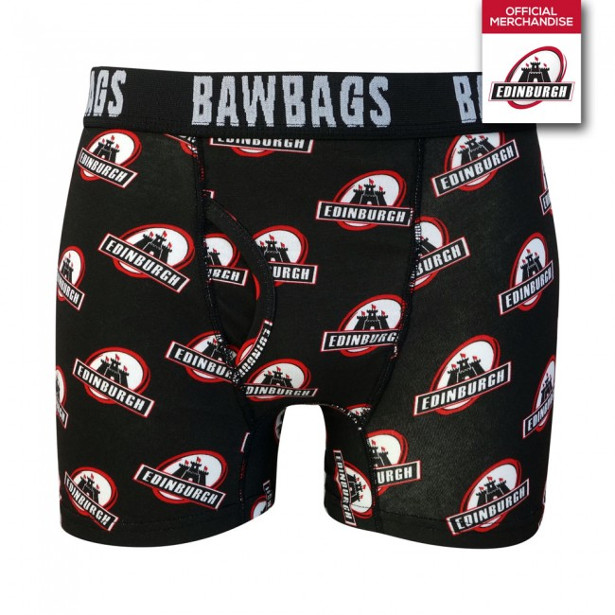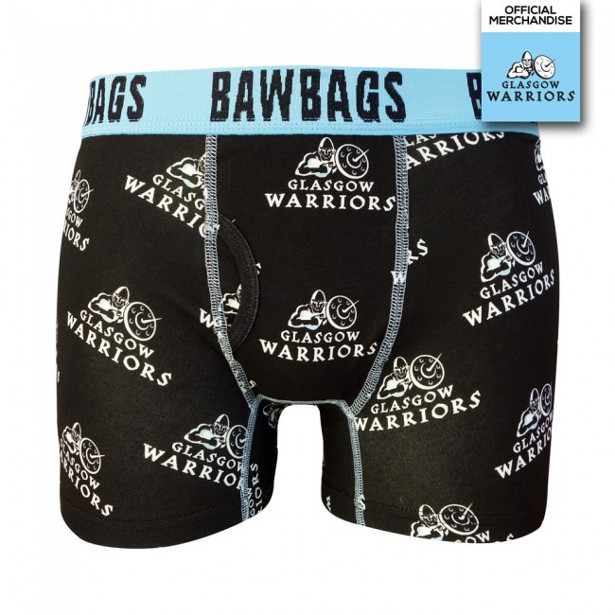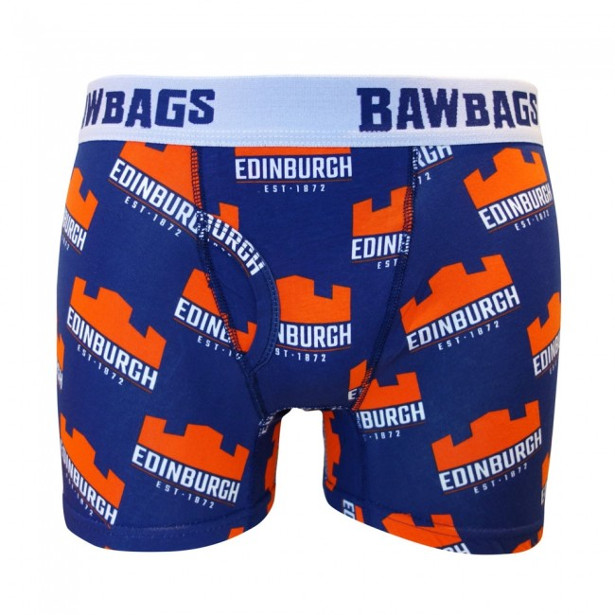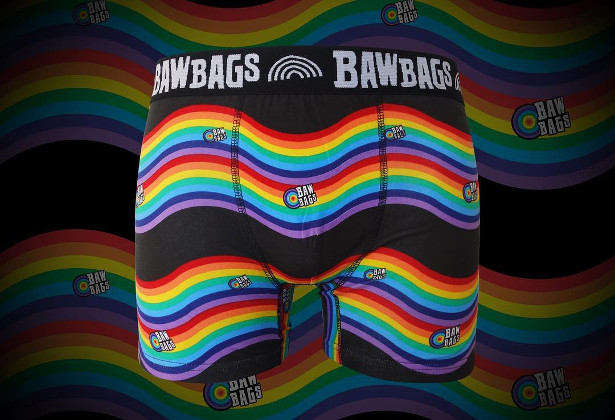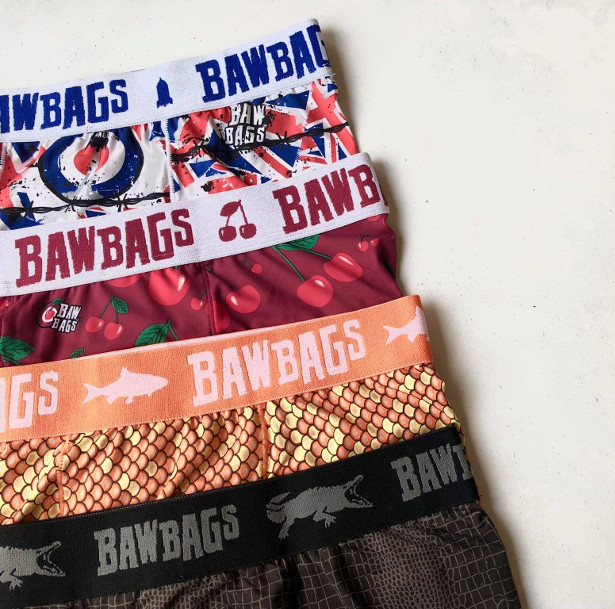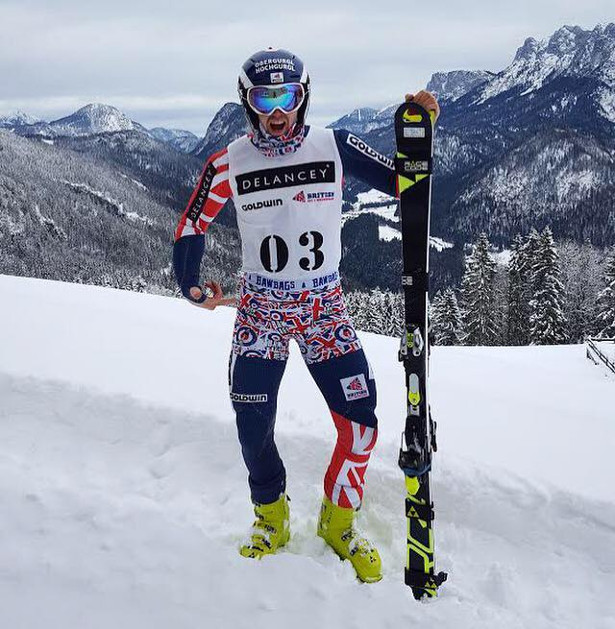 Introducing the Virginia Hayward Chocolate Delights hamper!  www.virginiahayward.com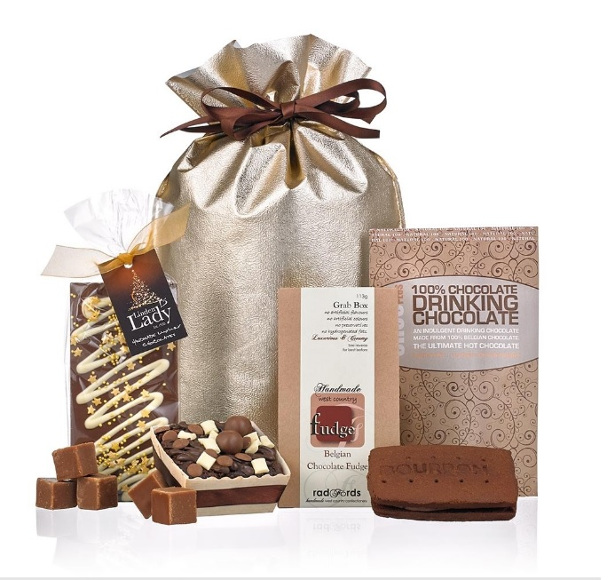 FACEBOOK | TWITTER | PINTEREST | LINKEDIN
CHOCOLATE DELIGHTS
If you've got a chocolate lover in your life, we've got a smooth, dark gift in mind! For lazy Sundays on the sofa, Friday nights in with the girls or even as a secret-under-the-bed emergency stash for when the going gets tough.
See more at :- www.virginiahayward.com/christmas-hampers
Providing hampers and gifts of traditional good taste. Call 01747 851515 or order online at www.virginiahayward.com
Awards
Online Retailer Awards – 2011 Winner
Providing
Hampers and Gifts; Christmas Hampers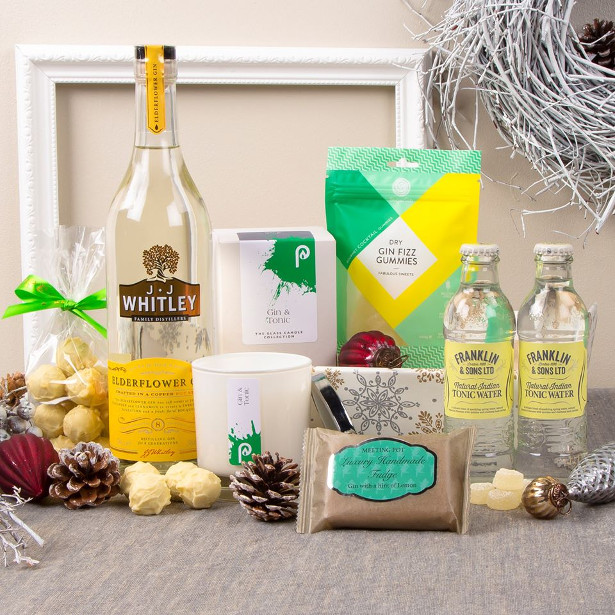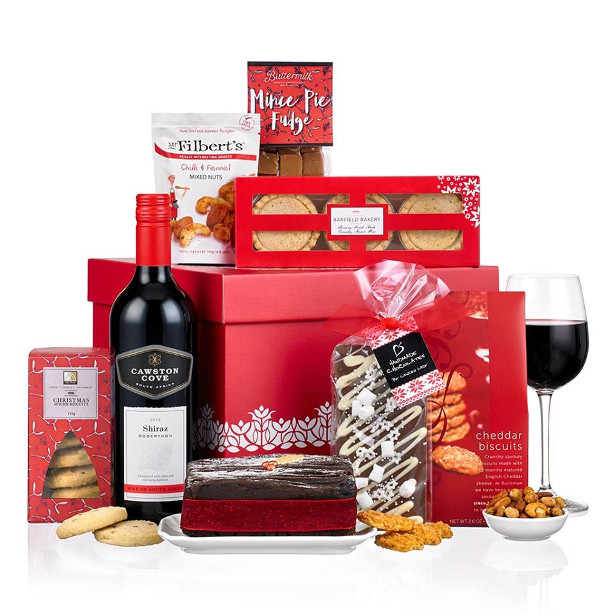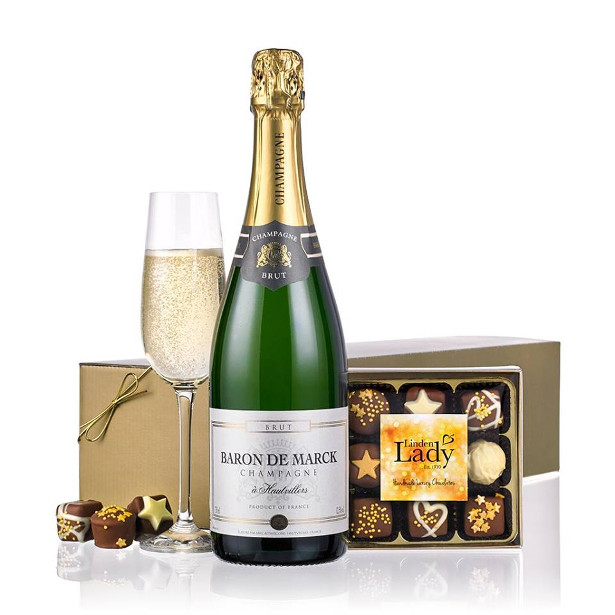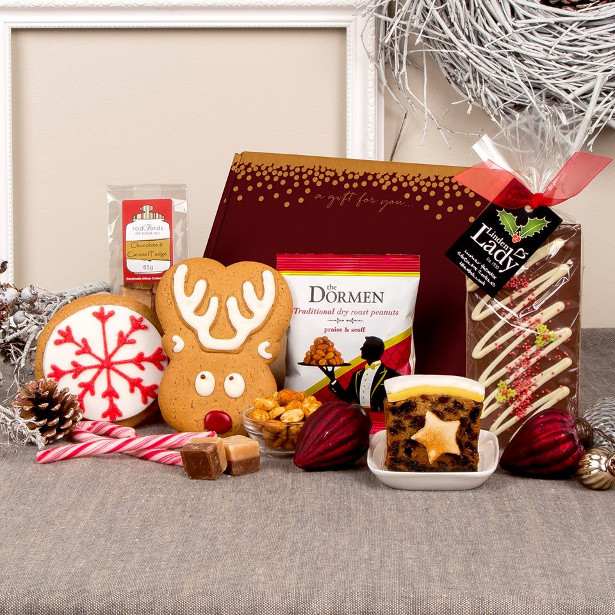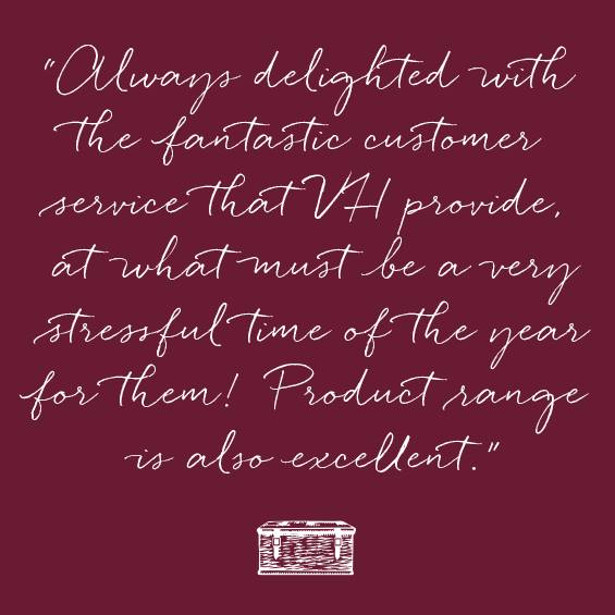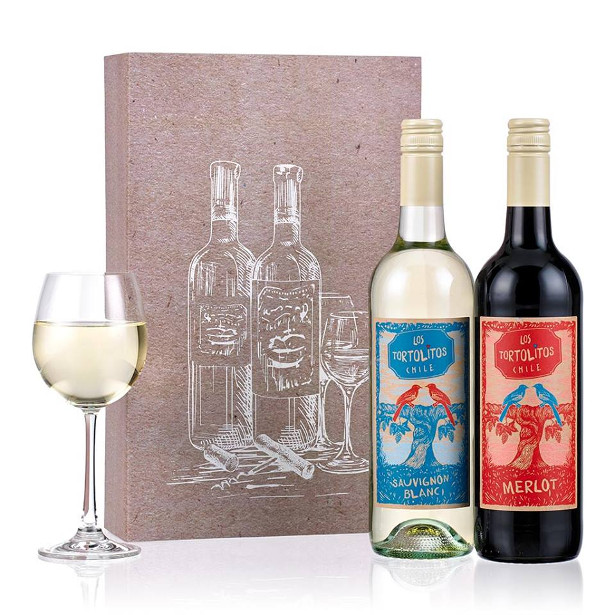 Spread the joy with SoyLites this Christmas
SoyLites products are the perfect way to surprise and delight this Christmas.

Because they've got such a wide variety, from tiny spoils starting from as little as R60 to serious 'oh, you shouldn't have' splurges, they're ideal as either stand-alone gifts or stocking fillers.
And yes, you totally should have. Getting onto Father Christmas' Nice List isn't easy!
For Her
Under R100
Over R100
Fresh Orange SoyBalm Lip Balm
Ready for mistletoe? Our 100% vegetable oil lip balm contains no hidden petroleum – just hydrating Shea butter and soybean and baobab oil blended with uplifting orange essential oil for soft smooth lips.
125ml for R60
Rainbow Rocks Soy Pastels
Our eco-friendly soy pastels are made with 100% vegetable wax and gently scented with lavender to inspire a little colour, calm and creativity. Perfect for all ages big and small.
R125 per box (10 coloured crayon blocks)
Under R100
Over R100
Rejuvenation Classic Votive Candle
An uplifting blend of lemongrass, lavender and lime, our classic votive serves up 18 hours of burn time to scent your home. The melted oil can also be applied directly to the skin as a hydrating moisturiser.
70ml for R85
Rejuvenation with Lemongrass, Lavender, Lime
SoyLites Foot & Heel Balm
An invigorating blend of peppermint, orange and tea tree oil to keep your feet feeling soft and smelling fresh in sandal season.
125ml for R120
Foot and Heel Balm – 125ml
Splurge
Splurge
3 Wick Glass Candle
Available in any of the 12 SoyLites traditional aromatherapy blends, our luxurious 3-wick candle is an elegant way to beautifully scent your home. Comes with a bamboo lid and dust cover.
800ml for R600.00
Large Round 3-Wick – 1000ml
Luxury Beauty Oil
This luxurious tissue serum is an exotic blend of organic Baobab and Marula oil that hydrates, heals and balances your skin, improving elasticity while leaving pores clean and clear. Excellent for stretch marks, dry skin conditions.
50ml for R225
For Him
Under R100
Over R100
Zesty Peppermint SoyBalm Lip Balm
Keep your holiday kisses fresh with our 100% vegetable lip balm blended with tingle-inducing peppermint essential oil and no hidden petroleum for soft, smooth lips.
125ml for R60
Glass Jar Coconut Candle
Infused with citronella, lavender and lemongrass to help keep the bugs at bay, our Coconut candles are ideal to burn around in the kitchen, around the braai or any time you want to entertain.
200ml for R130
Under R100
Over R100
Peaceful Summer Mini Travel Lite
Refreshingly-scented using a blend of mozzie-deterring citronella, lemongrass and lavender. The melted oil can also be applied directly to the skin as a hydrating insect repellent too.
15ml for R30
Peaceful Summer with Citronella, Lemongrass, Lavender
Oud Orient Candle
A blend of oriental musk and the warm, earthiness of wood, our masculine-smelling soy candle boasts 50 hours of burn time.
220ml for R240
For the Kiddies
For children 3-6 years old
For children 6 years and older
Rainbow Rocks Soy Pastel Flowers
Rainbow Rocks are handmade using a 100% vegetable wax blend with NO paraffin. Add cosmetic-grade pigments for colouring, and parents can rest assured that they're child-friendly, non-toxic, skin-safe and won't stain clothing or upholstery. They're also biodegradable and gently scented with lavender The flower shape is super durable and easy for little hands to grip. They also double as bath crayons.
R110 per box (9 coloured crayon flowers)
Rainbow Rocks Soy Crayons – For Small Kids
Rainbow Rocks Soy Pastels Blocks
The Soy Pastels Blocks version of our Rainbow Rocks is the exact same super safe, non-staining formula as the Pastel Flowers, right down to the delicate lavender scent, but the block shape encourages the correct 'tripod' pencil grip, an essential early writing skill.
R125 per box (10 coloured crayon blocks)
SOUNDASLEEP AS SOON AS YOU HIT THE PILLOW
CREATE YOUR PERFECT SLEEP ENVIRONMENT WITH NEW BLUETOOTH PILLOW AND APP
soundasleep has launched a new pillow and app guaranteed to give even the most restless of sleepers a good night's sleep.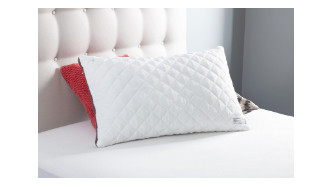 The high-tech Bluetooth pillow is more than just a pillow. It's the perfect combination of sound system and luxury pillow and has benefits for all – for those into mindfulness, learning, podcasts, music or audio books, or couples wanting to combat snoring – it's sure to be the must-have item on your Christmas wish list.
Health & Wellbeing
Download the free soundasleep app to gain access to a variety of features including a sleep tracker, smart alarm and snore management function, plus a range of sounds and music to fall asleep to. Monitor your intake of alcohol, caffeine, exercise and stress to establish the impact on your sleeping patterns.
Arguments over snoring are a thing of the past, with a decibel level controlled alarm, the app safely wakes you up should you reach the snoring level set, without disturbing your partner.
Mindfulness tracks from a selection of meditation, natural sounds, white noise and sleep aid can be played from the app through the pillow for a relaxing sleep environment. From ocean waves to a vacuum cleaner, choose the sound that helps you drift off.
And you'll wake up peacefully too, with a smart alarm playing your chosen music or sounds through the Bluetooth speaker.
The pillow is also compatible with apps Calm and Headspace.
Entertainment & Learning
The Bluetooth speaker is built into the pillow and can be connected to a smartphone or audio player, so you can doze off listening to your favourite sounds, podcasts, music or audio books.
Compatible with thousands of apps, soundasleep can play sounds from a variety of entertainment including Spotify, BBC Sport and Apple Music. Plus the brand new pillow supports Amazon Alexa.
Family
Perfect to help get the kids to sleep, the app works alongside a variety of educational and learning apps, as well as family entertainment. Children will love dozing off listening to their favourite bedtime stories or pop music via Spotify, Milkshake or BBC iPlayer.
The quilted microfibre cover has a luxury soft and silky finish, making the pillow both useful and comfortable.
The perfect gift for music lovers, families, snorers, insomniacs, pregnant women, or those simply looking to improve their sleep, the soundasleep costs £70 and is available online at https://soundasleeppillow.co.uk/
Smeg x Dolce&Gabbana 'Sicily is my Love'
www.smeguk.com / www.smeglondon.com
Prices from £599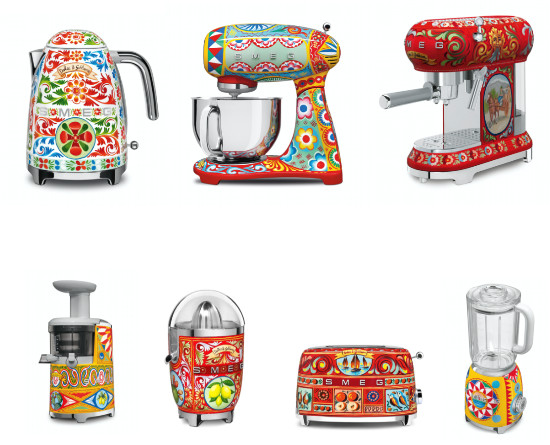 Iconic Italian lifestyle brand Smeg has added the latest models to its Dolce&Gabbana small appliance collections. Available for the first time for Christmas 2018 are the BLF01 blender, SMF01 stand mixer, SJF01 slow juicer and ECF01 coffee machine, alongside its cute-as-a-button citrus juicer, 2-slice toaster and kettle. Each appliance is wrapped in Dolce&Gabbana's Sicilian-inspired prints and a celebration of both brands' rich Mediterranean heritage.
Smeg DCF01 Drip Filter Coffee Machine
www.smeguk.com
Price £179.95
Brand new for 2018 is Smeg's DCF01 drip filter coffee machine. Boasting the retro curves familiar with all Smeg products, the DCF01 is the perfect everyday companion for all coffee lovers out there. Choose from a range of colourways for complete co-ordination or mix-and-match with other items in Smeg's range.
Smeg TSF03 4-slice Toaster
www.smeguk.com
Price £179.95
Also brand new from Smeg for Christmas 2018 is the TSF03 4-slice toaster. Now astretching deeper, as opposed to longer, this award-winning toaster will get every day off to a winning start. Choose from a wide range of colours in Smeg's repertoire.
Smeg HBF01 Hand Blender
www.smeguk.com
Price £99.95
A fresh take on Smeg's signature hand blender, the HBF01 is now available for under £100 – great for those on a budget. This dinky tabletop appliance is perfect for soups, smoothies and sauces alike. Available In red, cream, black and pastel blue finishes.
Smeg's ECF01 Coffee Machine – www.smeguk.com – Prices from: £319.99
Smeg's CJF01 Citrus Juicer – www.smeguk.com – Prices from: £119.99
Smeg's BLF01 Blender – www.smeguk.com – Prices from: £149.99
Smeg, the luxury Italian cookware and appliances brand, has introduced its crisp white colourway across an additional range of its iconic 50s style SDA's. Following the popularity of the new hue, which was first seen on its kettle and toaster last year, customers will now be able to mix and match their appliances with a newly coloured coffee machine, blender or citrus juicer.
Loewe klang m1
www.loewe.tv
Price £169
Luxury German design brand Loewe – the firm behind the statement-making bild 9 television – has introduced its first foray into the world of portable speakers. The klang m1 is a pocket-sized powerhouse which automatically detects music as soon as it is streamed from a phone, tablet or handheld device. Available in rose gold, graphite grey or silver finishes, each speaker is even coated in real gold for that uber-luxurious finishing touch, and comes complete with a quality, real leather wrist strap.
FENDER PLAYER SERIES – from £549
Iconic guitar brand, Fender has just launched its latest collection of electric guitars which I thought could work really well for your gift guide.
The Fender Player Series – a fresh line of electric guitars and basses which acts as the new official entry point to Fender, with Stratocasters, Telecasters and more is available from just £549.00.
Respecting Fender's heritage while maintaining an innovative spirit, the Player Series blends authentic Fender tone, sound and style with a modern edge that is versatile enough to handle any style of music.
Whether your musical aspirations lie on a big stage or in a garage band, Player Series is designed to be that first step into Fender electric guitars and basses
The new range comes armed with 22 fret necks, updated body radii and is available in fresh and bold colours – including Sage Green, Butter Cream, Sonic Red and more
Player Series is already being used by artists across genres including punk, jazz, country, rock and more
Order now from shop.fender.com
FENDER CALIFORNIA SERIES – from £310.
If acoustic guitars are more of interest or you are looking for a lower price point then the new Fender California Series of acoustic guitars – offering superb playability, distinctive looks and an unmistakeable Fender vibe could be ideal.
The series features three original Fender body shapes – Malibu, Newporter and Redondo – at several price points, starting atjust £310.00 for a Fender acoustic designed in California.
The beautiful range of guitars boast a satin finish mahogany neck and come in new colours including: Champagne, Aqua Splash and Matte Black.
The Fender California Series guitars are available to purchase now from shop.fender.com.
FENDER PLAY – £9.99 per month
Fender Play is a brand new video-based guitar learning app that equips you with everything you need to learn guitar – and promises to get complete beginners playing recognisable riffs in just 22 minutes.
Play the songs you love in no time – whether it's The Rolling Stones, Foo Fighters, The White Stripes, Bob Marley or Elvis, Fender Play offers music for everybody to play along to and enjoy
Learn your way – bite-sized video lessons makes learning guitar fit around you and your schedule
Follow your own path – want to learn acoustic or electric guitar, or even the ukelele? Prefer learning from a library of pop or rock songs? Fender Play will create a path especially for you
Track your development and music evolution in real time – Fender Play's dashboard offers the ultimate progress report
Price: £9.99 per month OR 12 months for £89.99
Sign up for a free trial (cancellable any time) at www.fender.com/play
Denon AH-D1200,
www.denon.co.uk
£169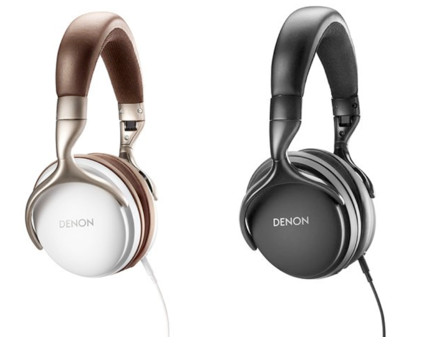 Take premium sound with you, wherever you go. The AH-D1200 draws on more than 50 years of Denon legacy in headphone engineering to provide a durable, artfully-designed headphone with high-resolution sound. Custom 50mm drivers provide detailed, accurate sound worthy of your favorite tracks. Built for extended use, the AH-D1200 features ergonomic construction with over-ear memory foam earpads and a lightweight, comfortable fit. Whether you want to unwind on your commute or focus on the task at hand, the AH-D1200 helps you listen comfortably for as long as you like.
Denon Envaya Range – The Envaya, Envaya Mini and Envaya Pocket
www.denon.co.uk
SRP of £169, £129 and £89 respectively available online
Each speaker is certified dust and waterproof (IP67 rated), meaning it will work even after being submerged in one metre of water for up to 30 minutes. The Envaya range benefits from long lasting battery life and built-in Siri activation. Offering instant access to the "personal iPhone" assistant at the simple press of a button. In addition, the high quality built-in microphone enables you to make hands free calls on Apple and Android devices.
Mous Limitless Case for iPhone and Samsung
www.mous.co
From £29.99
The Limitless iPhone cases offer military-grade protection. The cases use AiroShock, a smart material capable of absorbing tremendous impact while ensuring the cases are still slim. The unique patent-pending process involves injecting the material with micro crystals that turn into micro air pockets at high temperatures. The air inside these micro air pockets act as tiny springs, significantly dampening the impact of falls. This in combination with the unique material blend provides cushion to the cases, absorbing impact from a fall, so that your phone remains safe. Not just built for resisting destruction however, the cases are also aesthetically very stylish using natural materials such as wood, real leather, Carbon Fibre and real shell in their range.
Wileyfox Swift 2X
£146.99, www.wileyfox.com
The Swift 2 X has an exceptional viewing experience with an incredibly sharp and vibrant 5.2″ Full HD ISOCELL display. No matter what you do, colours appear vibrant and crystal clear with 1080p resolution and 424ppi. Protected with scratch-resistant Corning Gorilla Glass 3 and smudge-resistant oleophobic coating the 2X is perfect for the rough and tumble of school life. The 16MP Samsung sensor primary camera with ISOCELL technology has phase detection auto focus (PDAF) for quick focus times, a f2.0 aperture, and 1µM pixel size and dual LED flash means better photos in low light conditions. Packing 3GB RAM, 32GB of onboard storage, and ability to expand up to 128GB via MicroSD, media management and multi-tasking has never been easier.
Android Oreo 8.1*
5.2″ Full HD 1080p Display
16MP Primary Camera and 8MP Selfie
3GB RAM, 32GB storage, expandable up to 128GB
3010mAh Battery with Quick Charge 3.0
Aluminium Design
Android Pay with NFC
Dual SIM
4G LTE
STK X2, £189.99
Combining a super-fast processor with all the technical specs that you've come to love and expect over the years, STK have developed a superior smartphone set to take on the big guns. The phone runs brand new Android 8.1 Oreo and boasts a 16MP Dual Camera.
Performance driven XCEED swimming goggle
designed by Michael Phelps and Aqua Sphere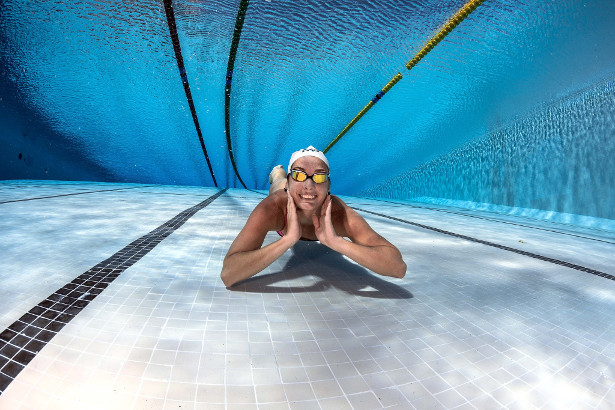 FACEBOOK | TWITTER | YOUTUBE | INSTAGRAM
Michael Phelps, the most decorated swimmer of all-time, his coach Bob Bowman, head men's swimming coach for the 2016 U.S. Olympic team and Arizona State University head coach, and Aqua Sphere, the premier swimming equipment manufacturer for fitness swimming and triathlons, collaborated in 2015 to launch a new line of premier competitive swim gear and training equipment. The brand is called MP.
With their vast expertise, Phelps and Bowman had very clear ideas about what should be improved in the world of competitive swim gear. Aqua Sphere relied on them to drive the product development priorities and provide feedback throughout the process in order to convert those ideas into working products. The XCEED goggle by MP leverages Aqua Sphere's patented curved lens technology providing perfect clarity and expanded field of vision. "With these goggles, you're getting almost 180-degree vision. That peripheral sight is really important when you're racing," said Bowman. "It allows the swimmer to sight walls and the competition without altering their head position." Engineered with Exo-Core technology, the goggle combines two materials for maximum performance while offering stability and durability. The ultra soft anatomic Softeril gaskets provide a watertight seal with an exceptionally comfortable fit. Phelps says "When I'm competing outside, I've always had a hard time sighting the lane lines. With the XCEED goggle, I can see two or three lanes over. The visibility is insane! I've never worn anything like it."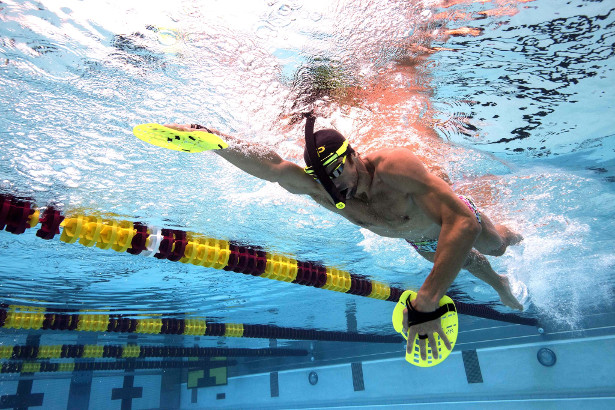 Throughout 2016, Phelps competed in MP swim gear including the XCEED goggle, XPRESSO competition suit and X-O swim cap. "I finally have a complete kit that's perfect for me," said Phelps.
The MP line now also includes competition race suits, training suits and swimsuits, snorkels, fins, and paddles, all developed to support the coaching and training best practices support by Phelps and Bowman. For more information on MP, please visit www.michaelphelps.com.
About MP
Launched in the spring of 2015, MP designed by Aqua Sphere is a shared vision to develop innovative products that are inclusive and accessible to a broader range of swimmers across the full swimming lifecycle. Combining Aqua Sphere's global product design expertise and distribution with Michael Phelps' and Bob Bowman's experiences at the highest levels of swim performance, the MP brand features technical swim products leveraging proprietary technologies and performance enhancing designs.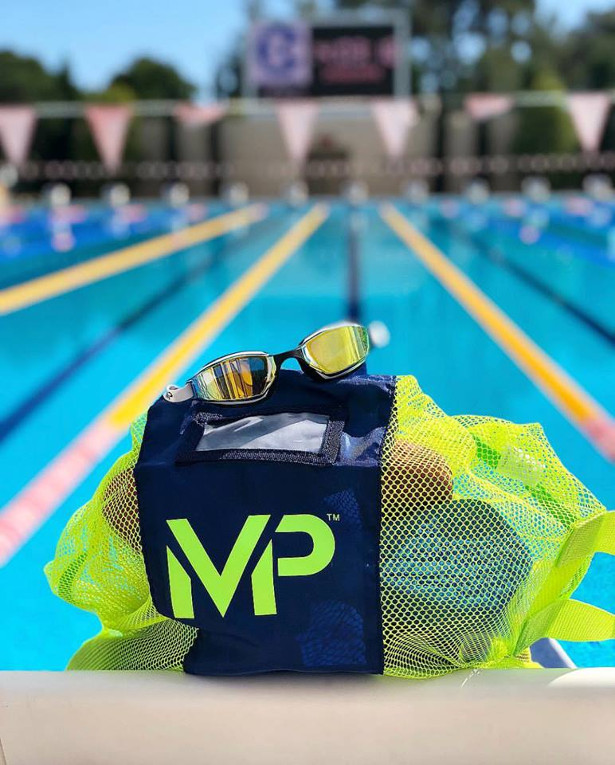 About Aqua Sphere
Established in Genoa, Italy, in 1998, Aqua Sphere is the premier swimming equipment manufacturer for fitness and recreational swimming, aquatic exercise and triathlons. With the launch of its cutting-edge Seal Mask—the world's first swim mask, the company set the industry standard and today continues to innovate with a complete range of premium products, including eye protection, swimwear, triathlon wetsuits, footwear, and swim fitness and training accessories. The designs have gained the respect and loyal following of many celebrities and notable athletes, including the world's most decorated Olympian Michael Phelps, with whom Aqua Sphere is partnering to develop a global brand partnership. Alongside its parent company Aqua Lung and supported by an international distribution network, Aqua Sphere has grown into a worldwide enterprise representing unparalleled design, development and manufacturing expertise, with a global footprint in more than 90 countries. For more information, visit www.AquaSphereSwim.com orhttp://www.Facebook.com/AquaSphereSwim.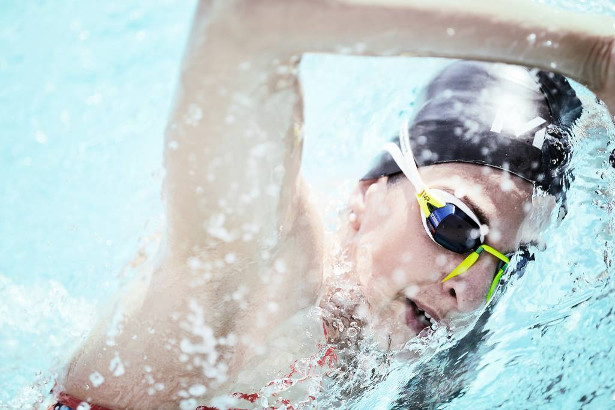 Candy Kittens new and limited edition advent calendar – what could be better than 25 days of Candy Kittens? 🎄😻
Helping you get into the seasonal spirit Candy Kittens are making advent better than ever – with a taster sized packet of Candy Kittens hidden behind all 28 doors, you can enjoy a delicious treat everyday – sometimes twice, in one of these four flavours:
Blueberry Bliss: Blueberries aren't just for muffins. These sweets can only be described in one way: absolute bliss
Peach Fizz: The bubbliest sweet of them all. This new recipe is sure to put a fizz in your step
Sour Watermelon: Because Watermelon wasn't cool enough. We're sure these wonders will tingle your taste buds
Wild Strawberry: Unleash your wild side with these berry sensations
The Candy Kittens Advent Calendar is the perfect stocking filler, containing three packets of Candy Kittens in, Blueberry Bliss, Wild Strawberry and Sour Watermelon this will start your festivities off with a very sweet bang!
All four flavours of Candy Kittens included in both the calendar and the cracker are fully vegan, gluten-free, made with natural fruit juices, with no added colourings or flavourings – it's a Christmas miracle.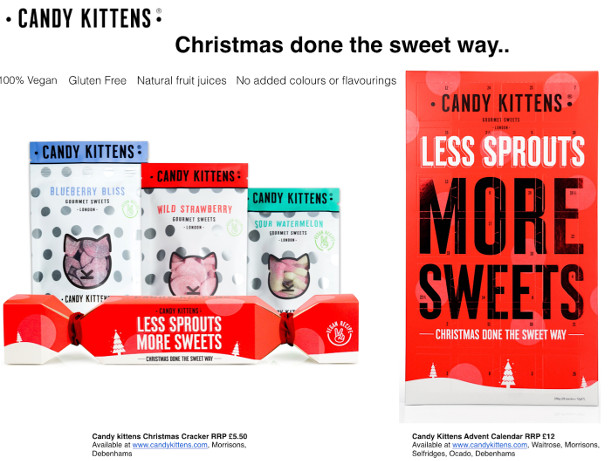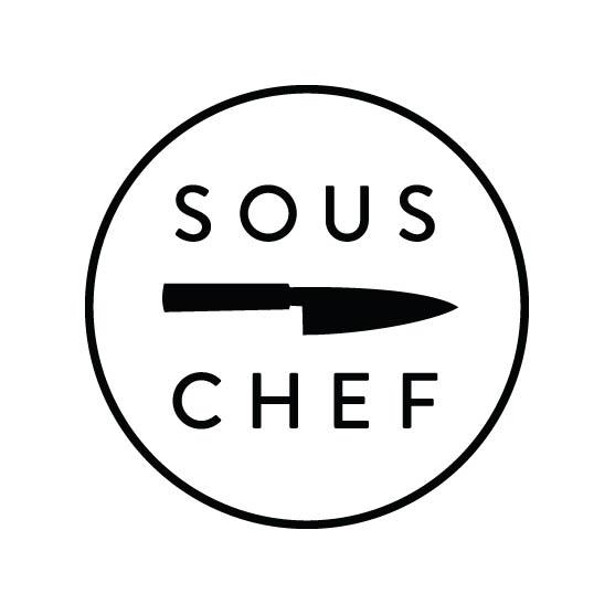 The Big Chilli Advent Calendar (£29.95) www.souschef.co.uk Make your own DIY spice blends, fruity hot sauces for your Christmas Day turkey, chilli-coconut toffees, warming Christmas tipples and more!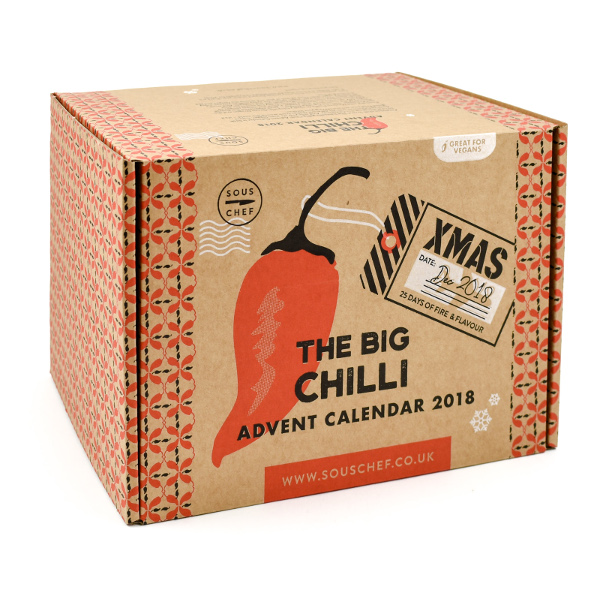 See more at Big Chilli Advent Calendar (£29.95) www.souschef.co.uk/products/the-big-chilli-advent-calendar
This year it is even bigger and better value than before!
There are twenty five different chillies, and more than twenty different recipes to try. Make your own DIY spice blends, fruity hot sauces for your Christmas Day turkey, chilli-coconut toffees, warming Christmas tipples and more.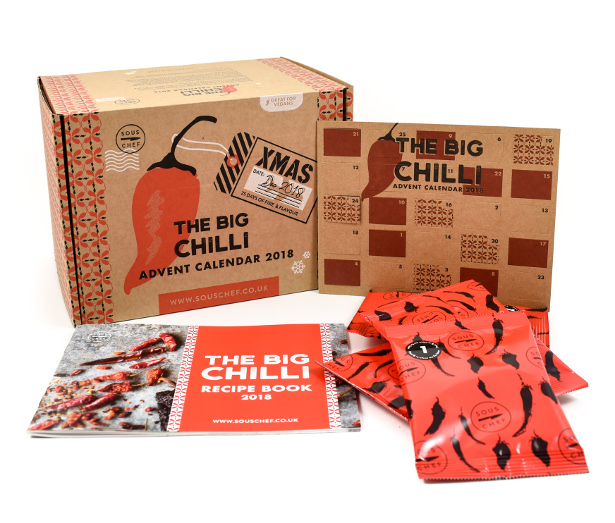 You'll also discover vegan options for every chilli – so you can enjoy an entirely vegan chilli-filled advent or pick and choose the recipes you like the sound of best.
So it makes a super Christmas present for anyone!
Zippo® Christmas Gift guide! >> www.zippo.co.uk
FACEBOOK | YOUTUBE | INSTAGRAM | TWITTER

For him / Stocking Fillers:
The leather wallet (£21.50) – a simple, timeless accessory, perfect for the men if your life.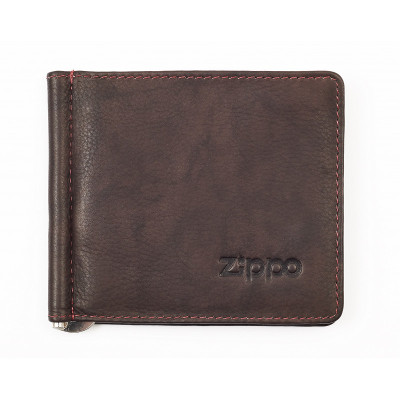 The Passport Cover (£16.75) – The quality leather passport cover is a great gift for a keen traveller.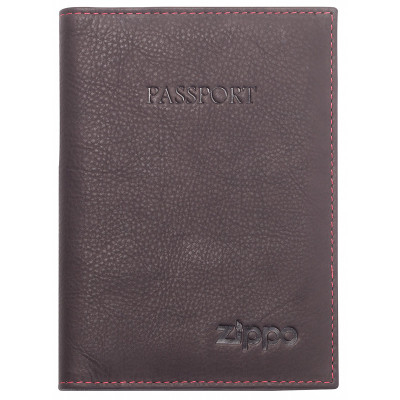 The Toiletry Bag (£43) – A stylish companion for someone who travels and/or enjoys grooming.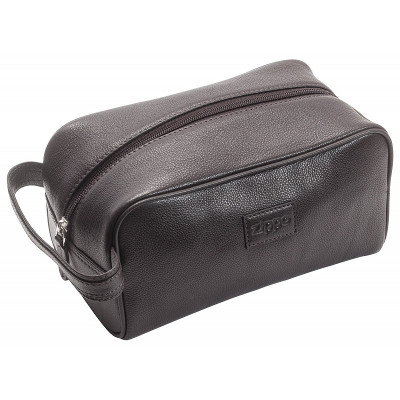 For both / Stocking Fillers / Active:
The Hand Warmer (£23.95 or £21.95 depending on size)
– The hand warmers are the perfect accessory for anyone bravely tackling the outdoors in the cold weather this winter, and come in a range of different colours – silver, orange, black, white, pink and camo.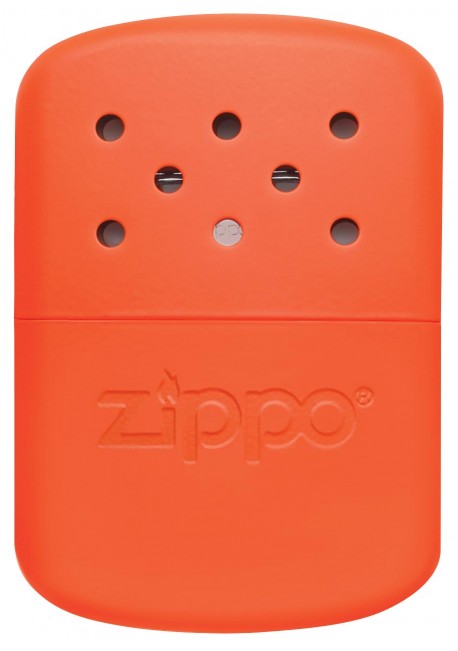 Personalised / Gifts:
The Windproof Lighter (prices and designs vary)
– The iconic windproof lighter is the perfect keepsake, available in an array of different designs.
– Some lighters can even be engraved with a message for a more personal touch.
– Available in a variety of designs online www.zippo.co.uk or Amazon.
– Each lighter also comes with a lifetime guarantee, so it really is a special keepsake.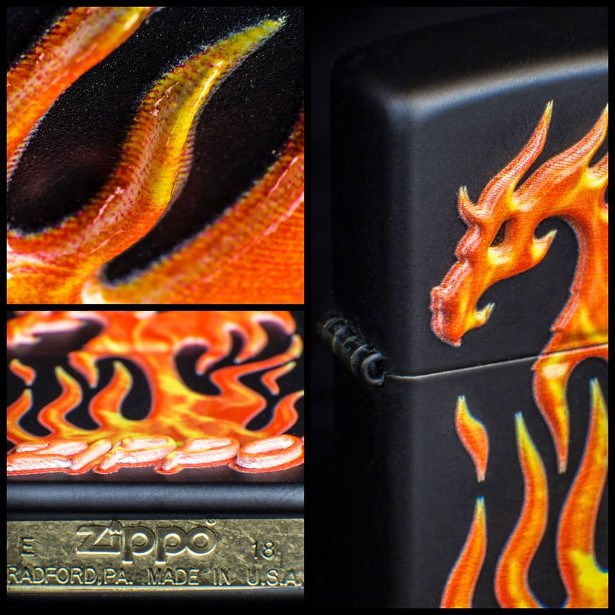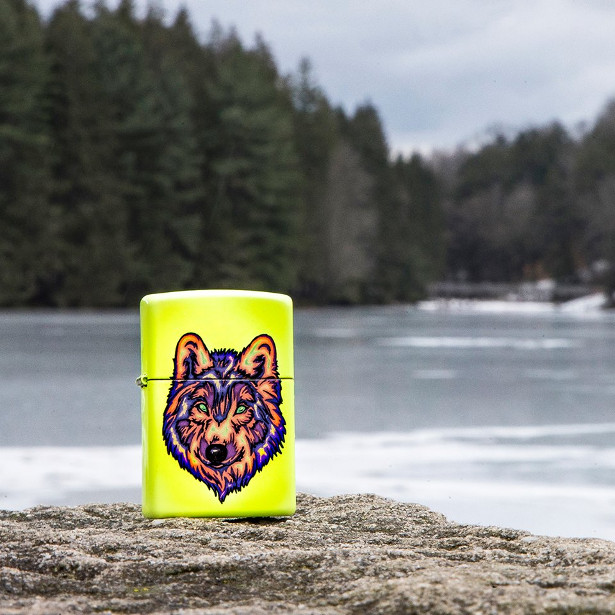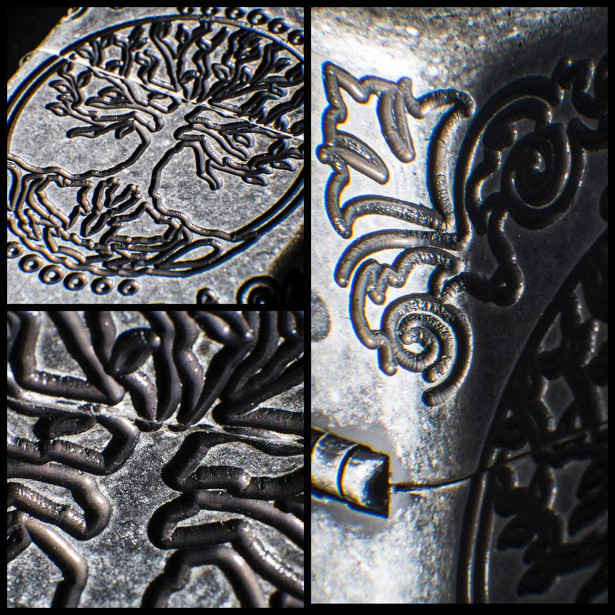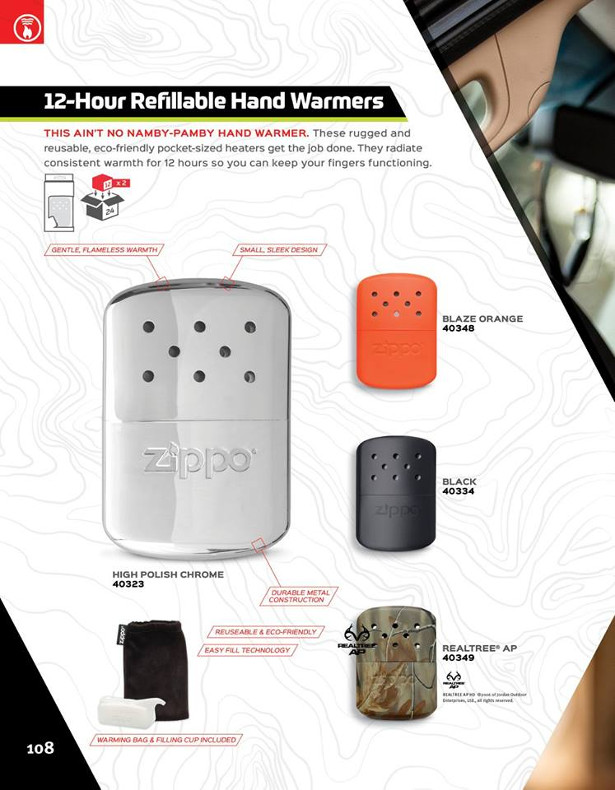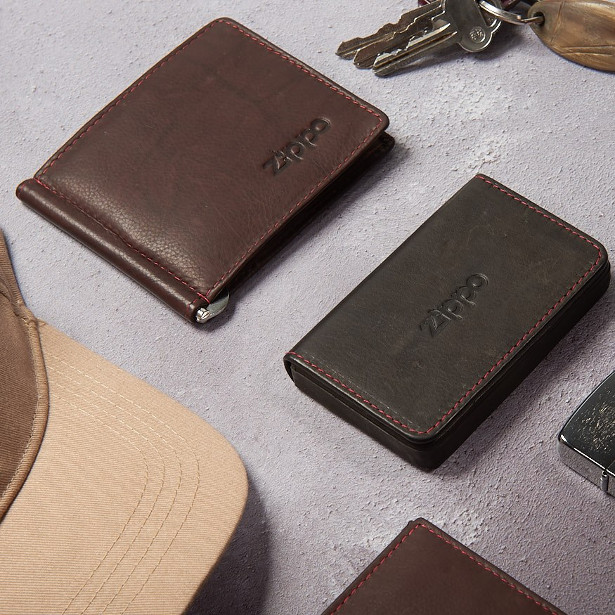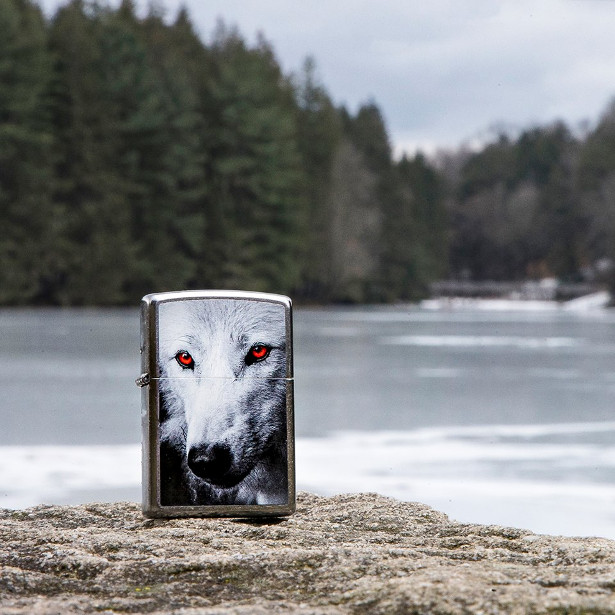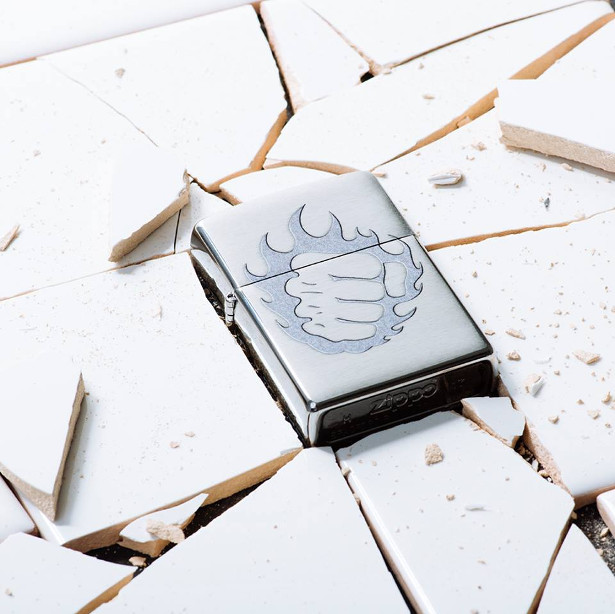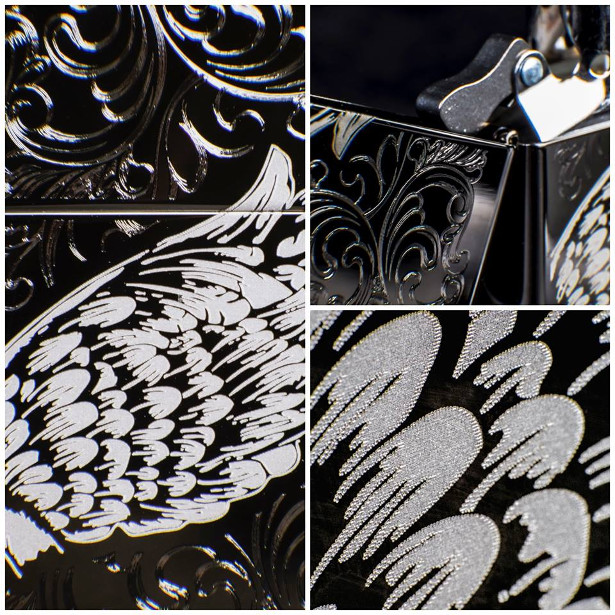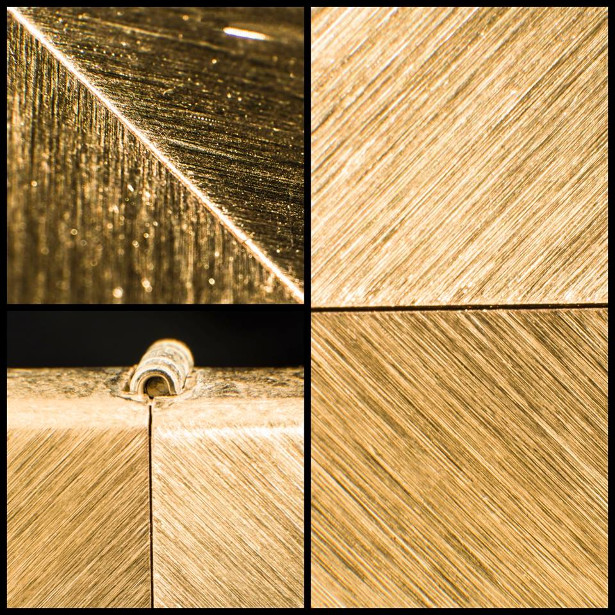 Gear up to Christmas in style and make this advent extra special with the IL GUSTO advent calendar for adults.

You're in for a treat with a new tipple each day – from vodkas to tequilas, you'll experience a delightful new drink each day.
This advent calendar set is beautifully presented in a luxury, hand crafted wooden box – containing 24 different flavours of liqueurs and spirits – the perfect advent gift for a cocktail connoisseur.
What could be better for getting in the Christmas spirit than an adult advent calendar from Il Gusto filled with pink gin, blue gin, vodka, amaretto, rum plus many more? Containing 24 x 40ml bottles – treat yourself or a loved one this year.
Il Gusto Advent Calendar: £99, 40ml x 24
Stockist details:
www.ilgusto.com
Gift Vouchers from The Bell Inn offers endless possibilities.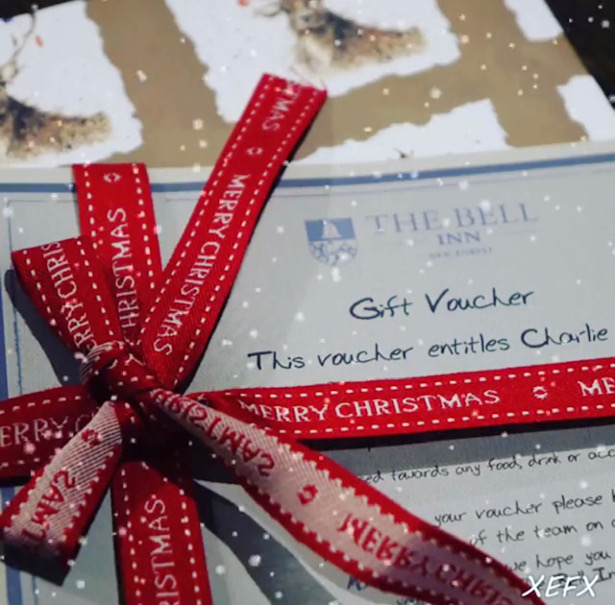 Give the gift of choice to your special someone – our vouchers are available in any denomination and cover an assortment of Bell Inn treats. Imagine their delight on Christmas Day when they realise you've given the gift of the New Forest; from midweek breaks and Afternoon Tea with Pimms in our Garden to countless combinations of local dining. all this is just waiting to be enjoyed. Isn't it time you made their present a gift voucher?
For more information or to order your personalised gift voucher, call 023 8081 2214
DECK THE HALLS
With Wool Couture's Christmas Wreath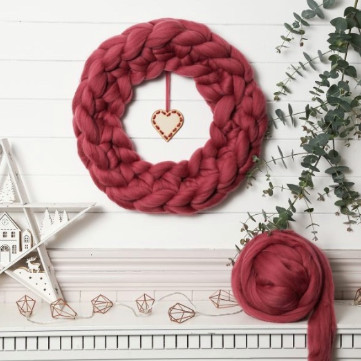 Christmas Wreath Crochet Kit With Wooden Heart – £19.99
Get into the seasonal spirit and create your very own bespoke decorations for the home or as a gift for a loved one.
The Wool Couture Christmas Wreath Crochet Kit can be made in a couple of hours and is certain to look fabulous on any door or above the fireplace.
Choose from 36 colours of Epic Extreme yarn, and 30 Cheeky Chunky yarn colours for the wooden heart.
www.woolcouturecompany.com
MARIAGE FRÈRES
Mariage Frères, the world's most exclusive purveyor of luxury teas favoured by haute couture fashion houses and the likes of The Beckhams, Charlize Theron, Hugh Jackman and Kylie Minogue, unveils its 2018 Christmas Collection. Filling the shelves of its new flagship store on Covent Garden's King Street (coming soon) and available online at www.mariagefreres.com, the range simply oozes savoir faire and features beautifully packaged limited-edition teas, confectionary, tea-scented fragrances, gift sets and distinctive homeware.