Coronavirus Pandemic inspires 2 hour course in painting… now a successful online business selling all over the world! Including Rugby Paintings! redbubble.com/shop/ap/69044124 !
Pancakes
See all Pancake Products, www.redbubble.com/shop/ap/64394909
& Pancake Art Print on her site, www.redbubble.com/i/art-print/Pancakes-by-YellowDotArtist/64394909.1G4ZT
Following working with Intouch rugby Nancy now has rugby art too here :> www.redbubble.com/shop/ap/69044124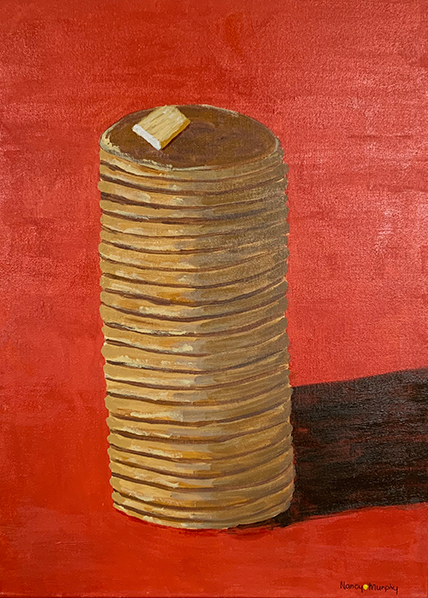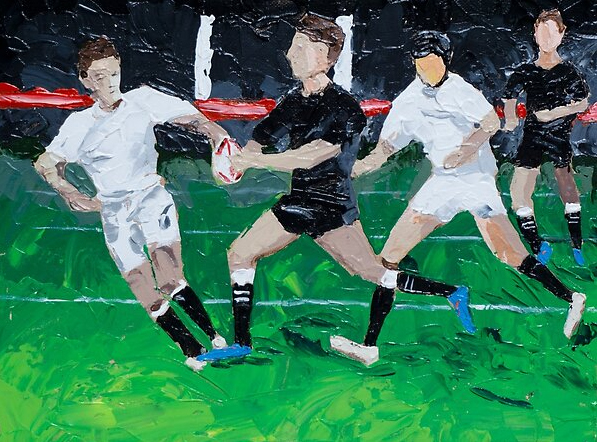 Nancy's pancake painting is one of her's and our very favorites. she has painted a short stack of pancakes about 6 months ago and it sold very quickly. She missed seeing it on her studio wall so she painted the BIG stack!
Nancy has Online stores.
About Nancy
"NANCY MURPHY, TEXAS ARTIST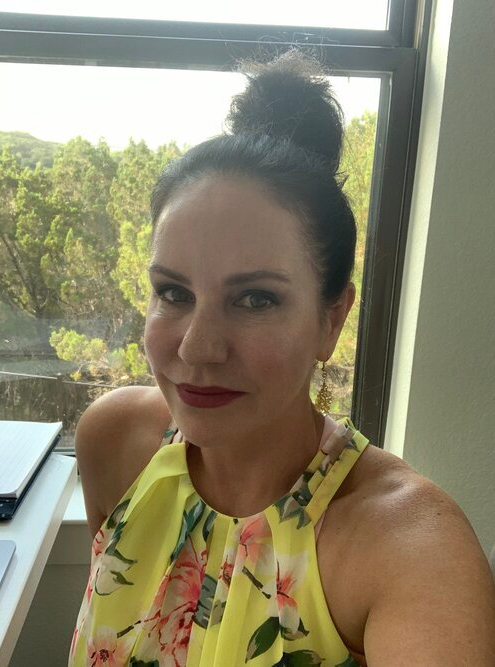 Nancy Murphy is an acrylic painter living in Austin, Texas. She attributes her discovery of painting to the "Corona Virus." Prior to that, she didn't know she was artistic.
Boredom drove her to sign up for a 2-hour Facebook painting class. A passion was ignited when she discovered a hidden talent she didn't know existed. It's been non-stop since. What started as a time filler turned into a blessing.
When she's having a good painting day, her whole world improves, including her ability to beat her husband in tennis.
She started using a yellow dot in her signature to signify her painting was finished, like a period at the end of a sentence. She loved the way it dressed it up and added a touch of whimsy.
PUBLISHED AUTHOR
In addition, Nancy is a 3-time published author, "The Complete Idiot's Guide to Romance" (Macmillan Publishing), "Desirable Men: How to Find Them" (Prima Publishing), and "Fables of Fairy Good Heart: Divorce—A Parent's Love Lasts Forever" (Indie). In addition, she is considered a pioneer in the field of pre-divorce planning and frequently sought out to speak on the topic. Her pen name is Nancy Fagan.
Contact: NancyFaganMurphy@icloud.com
Nancy is a new painter. Though she had never been drawn to art until the Corona Virus started. Out of boredom, she took a 2-hour Facebook painting class and got hooked. "I've had quite a bit of success in my short career. I've already sold 30 paintings and hundreds of prints. It's been a thrilling ride."
Nancy Murphy, Painter
www.YellowDotArtist.com
——————————————————————————
Instagram: https://www.instagram.com/yellowdotartist
Redbubble Store: https://www.redbubble.com/people/YellowDotArtist
Etsy Shop: https://www.etsy.com/shop/YellowDotArtist
Society6 Store: https://society6.com/yellowdotartist
Nancy essentially puts her original paintings on many different products (stationary, aprons, journals, prints, iPhone covers, clothing, coffee mugs, and so many more).