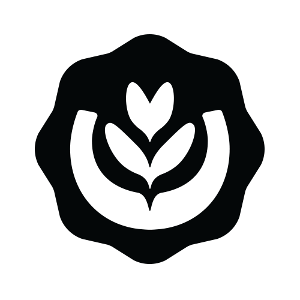 Crema.co is the choose-your-own-adventure coffee subscription that puts you in control.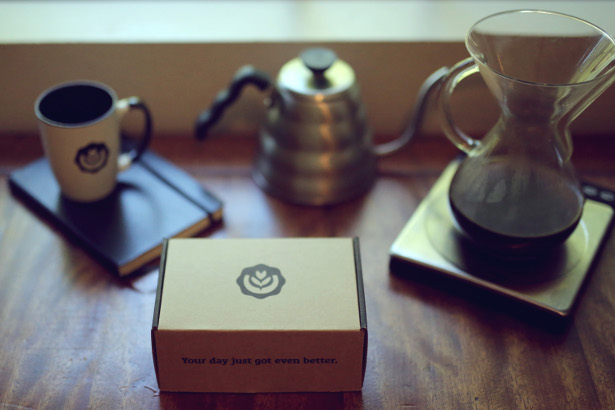 INSTAGRAM | TWITTER | FACEBOOK
Choose from the rarest coffees in the world, from roasters all over the United States, and relax while the coffee is roasted to order and drop shipped to you. Their machine-learning algorithm will get smarter each time you likes or dislike a coffee on their site, and their Brew Log will give you a custom flavor map of your coffee preferences.
Click through www.crema.co gifts to try it for yourself.
Crema.co a Self-Curated Coffee Subscription Service.
Coffee Drinkers Crema.co lets coffee drinkers curate their own coffee subscription using the Brewlist,which works like a playlist for coffee. Crema.co offers single-origin coffees from some of the best specialty micro-roasters across the USA.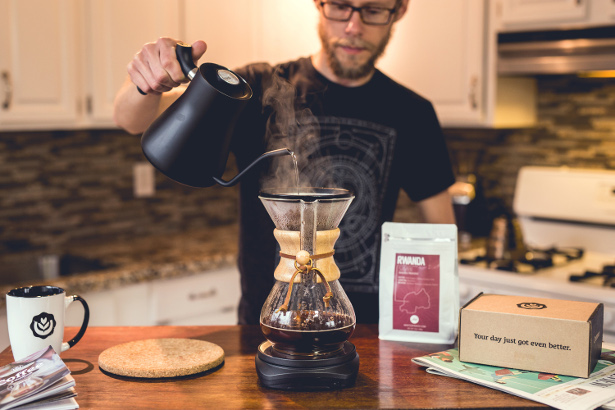 The coffee marketplace of the future has arrived. Crema.co gives customers a coffee choice that matters. Free shipping, access to some of the best coffee roasters in the U.S., and the chance to do good with each coffee purchase combine with a sleek user interface to deliver the ultimate coffee subscription, for coffee consumers who care what they drink.
"I believe it's important to promote the well being of the people who grow the coffee we drink," says Crema.co Founder and CEO, Tyler Tate. "That's why Crema.co is making it a priority to tell the coffee grower's story, and why we're partnering with roasters who  pay growers better-than-fair-trade prices." A "choose your own coffee adventure" format lets consumers browse coffees, add favorites to their Brewlist, and choose a delivery frequency for their fresh-roasted beans. The roasted-to-order coffees are shipped straight from the roaster to the consumer and arrive just days after roasting. The Brewlist can be easily paused, allowing for stress-free control. "Think of the Brewlist as a playlist for coffee," says Tate, "Customers add coffees to their Brewlist, set a delivery frequency, and get the next coffee on their Brewlist each shipment. It's a revolutionary new way to buy coffee."
"When we looked at off-the-shelf e-commerce solutions, none of them could facilitate our unique model. So we've built our own subscription marketplace platform from the ground up,"says Tate, who has founded tech startups in the past.
Crema.co believes personal connection is the key to a global coffee chain that actually makes a difference. Everyone wins when coffee growers, roasters, and drinkers connect through storytelling and shared vision." Coffee is a community, not a commodity," says Tate. "We invite everyone to share it with us."