DEVELOPED BY OUTDOORS ACITIVTY EXPERTS the MTN OPS Slumber intensifies the recovery benefits of sleeping after dad has been busy hunting and fishing etc outdoors! Great Father's Day Gift! www.mtnops.com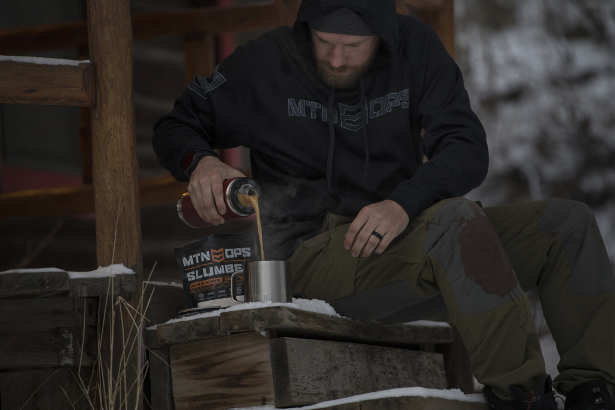 FACEBOOK | TWITTER | INSTAGRAM | YOUTUBE
MTN OPS Slumber
The MTN OPS Slumber is specially formulated to help athletes both fall asleep, as well as get a deeper night's sleep and rest. This of course then translates to better on-the-field and activity performance.
MTN OPS Slumber – $39.95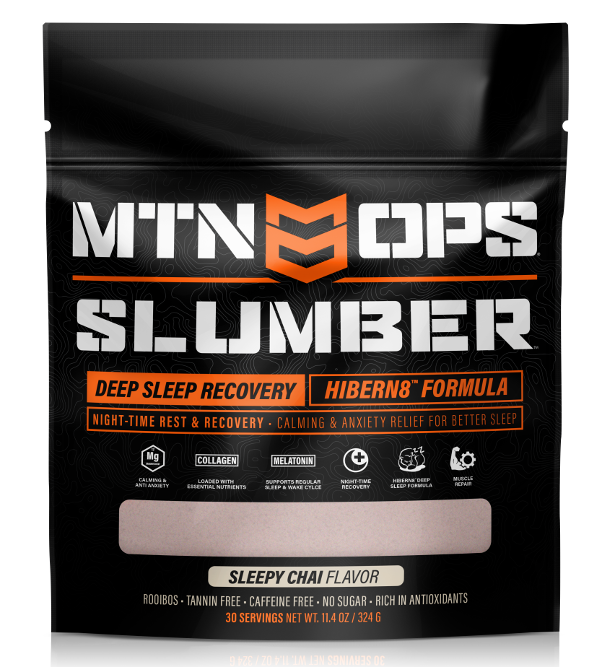 Wake up feeling rested and rejuvenated. MTN OPS Slumber™ helps your body rest deeply and recover quickly. Hibern8™—our deep sleep formula uses local trace minerals from the Great Salt Lake coupled with Melatonin, L-Theanine and natural extracts to cultivate a deep, calming slumber.
Night-time recovery is vital for daytime performance. MTN OPS Slumber™ helps your body recover during deep sleep with Collagen—one of the most important nutrients needed to ensure the health and vitality of your skin, hair, tendons, cartilage, bones, and joints. In addition to Collagen, Slumber™ includes a non-stimulated, Tannin Free Rooibos Tea. Rooibos has 50 times more antioxidants than green tea, helping reduce cell-damaging free radicals in your body for optimal recovery.*
For more about MTN OPS Slumber, visit :- mtnops.com/product/slumber/.