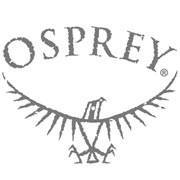 OSPREY innovative high performance gear for adventure and the outdoors. Great Father's Day Gift Ideas! www.ospreyeurope.com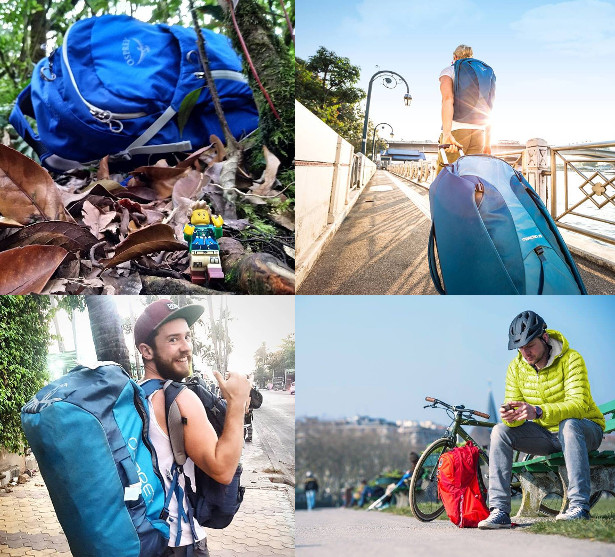 INSTAGRAM | FACEBOOK | TWITTER | YOUTUBE | PINTEREST
Trillium – everyday / gym / overnight duffel
See more at :- www.ospreyeurope.com/shop/gb_en/travel/trillium-series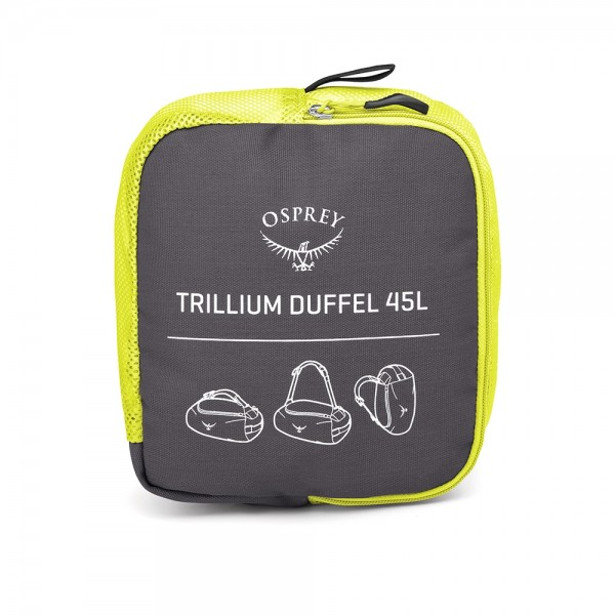 Pandion – commute pack with padded laptop sleeve
See more at :- www.ospreyeurope.com/shop/gb_en/pandion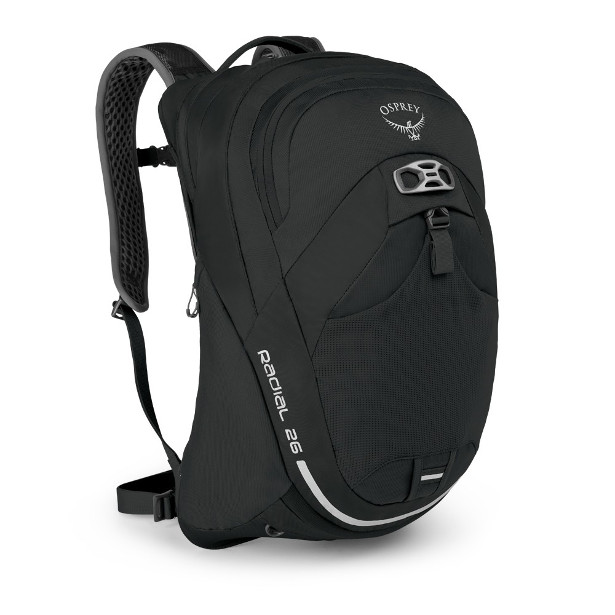 Raptor – trail biking pack with hydration sleeve for super active dads
See more at :- www.ospreyeurope.com/shop/gb_en/raptor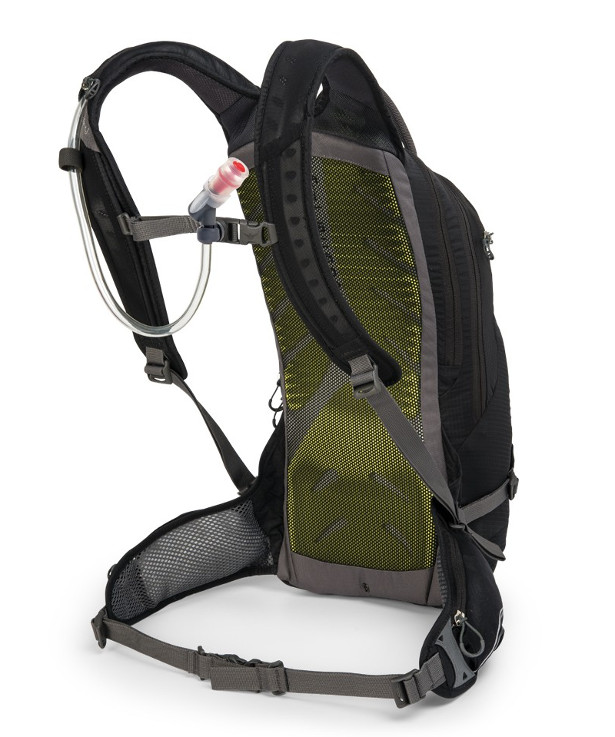 Radial – cycle commute pack
See more at :- www.ospreyeurope.com/shop/gb_en/radial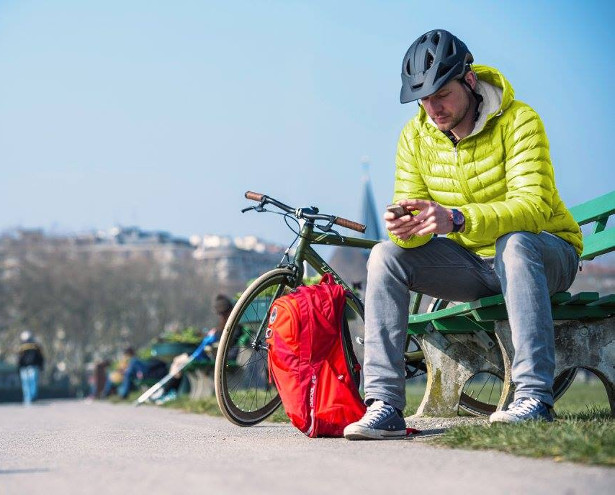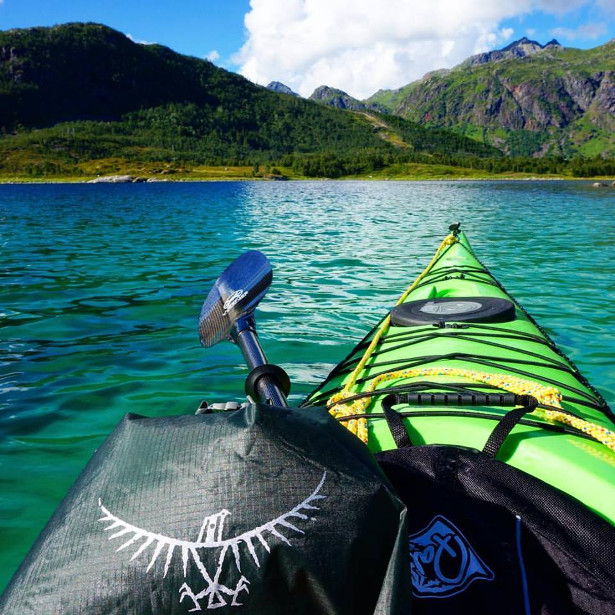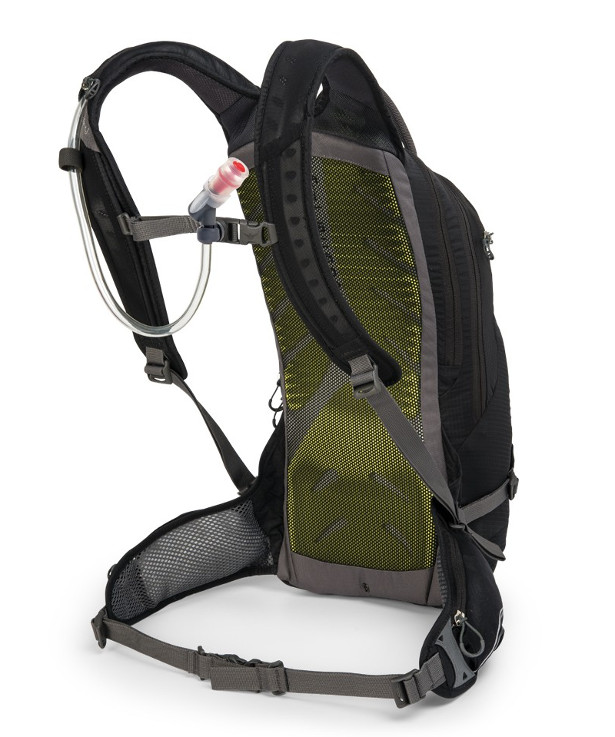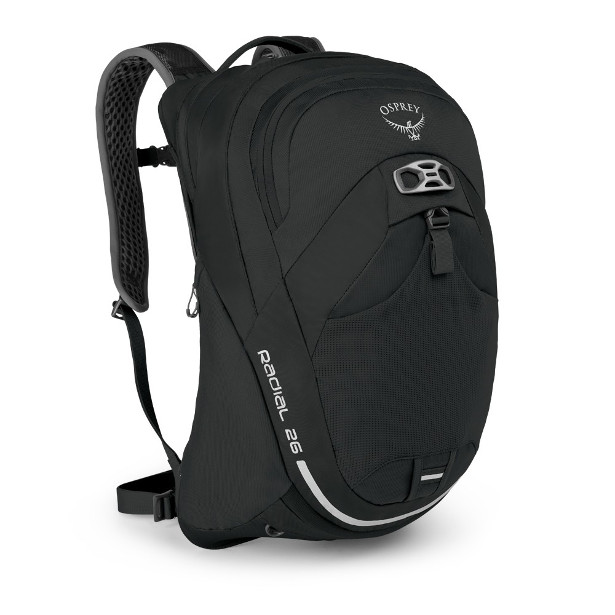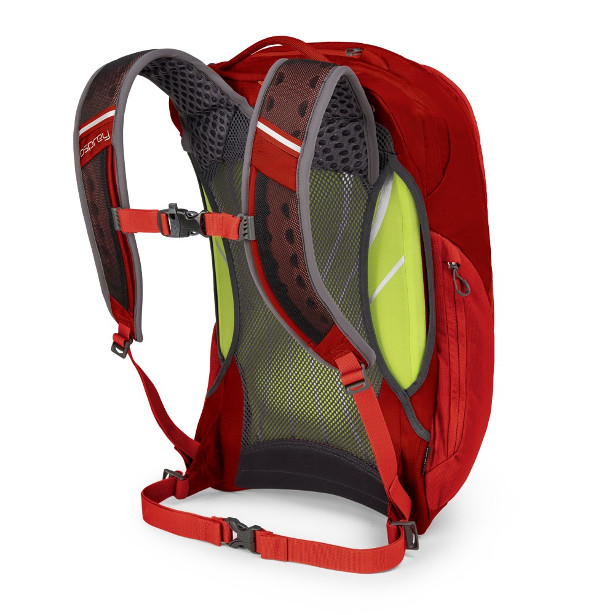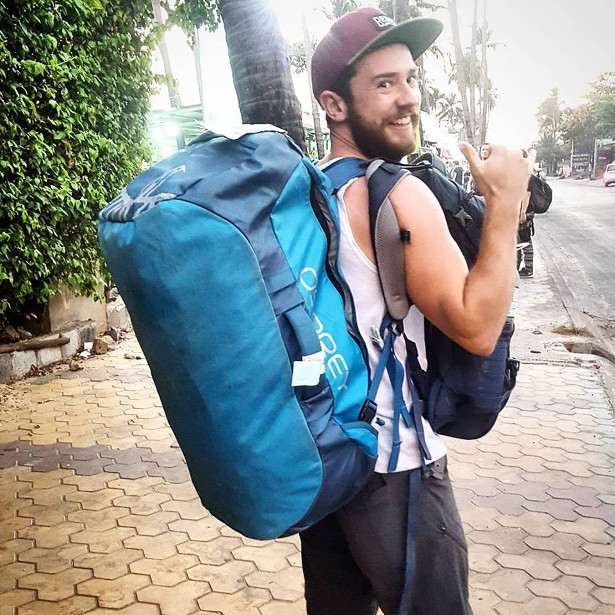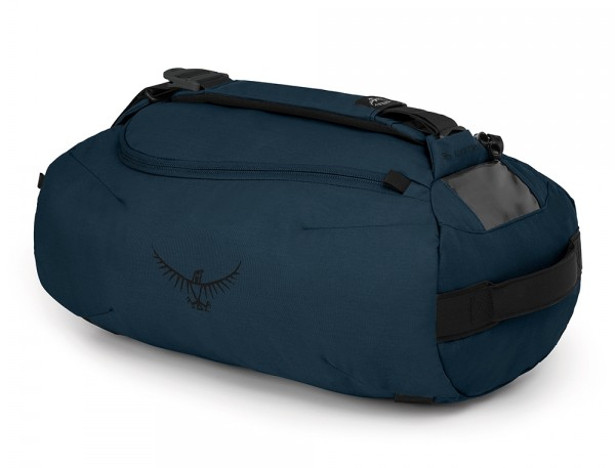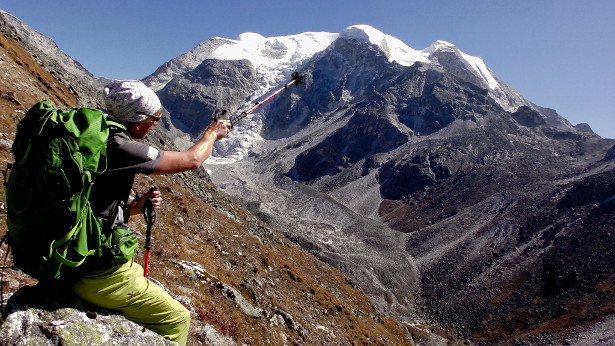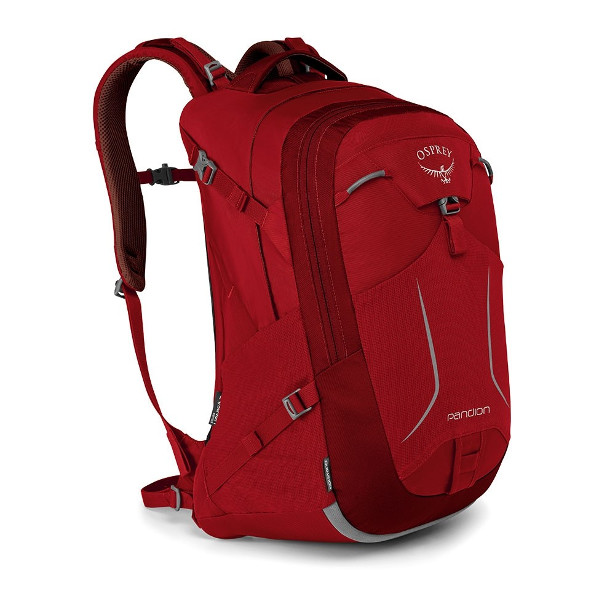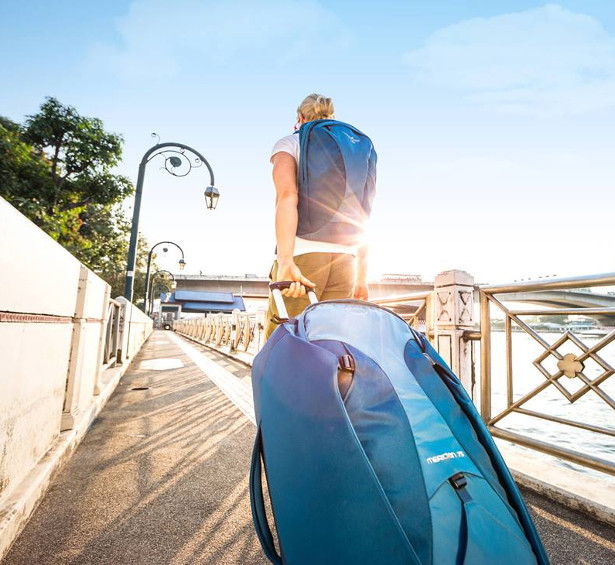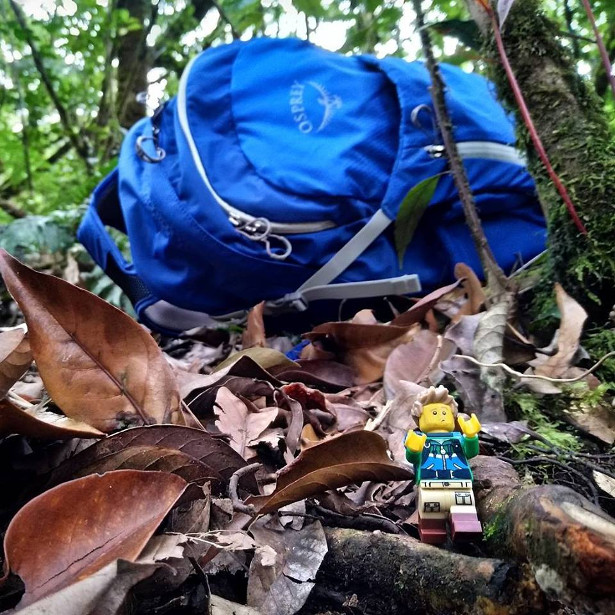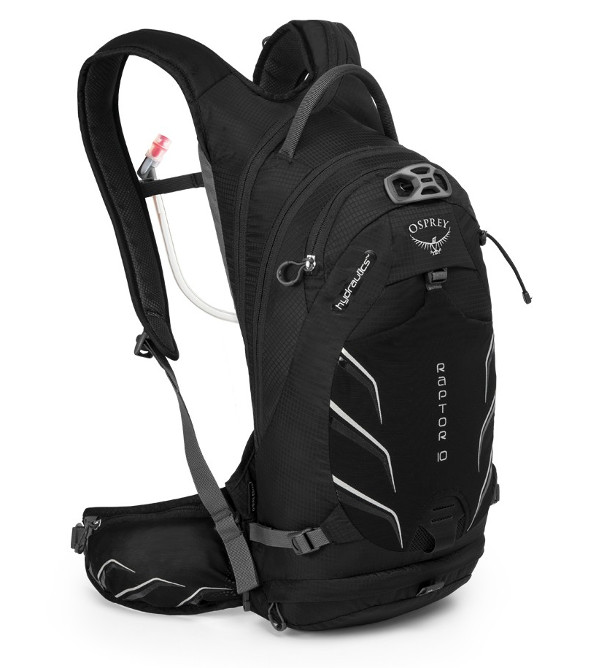 BIC SHAVE CLUB is the flexible, simple and risk-free service that's as easy on your skin as it is on your wallet.
FACEBOOK | INSTAGRAM | YOUTUBE | SNAPCHAT | TWITTER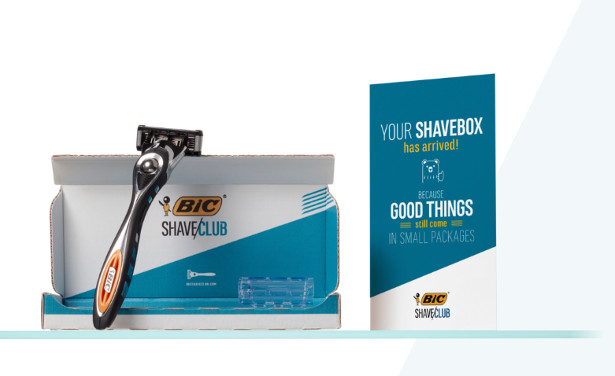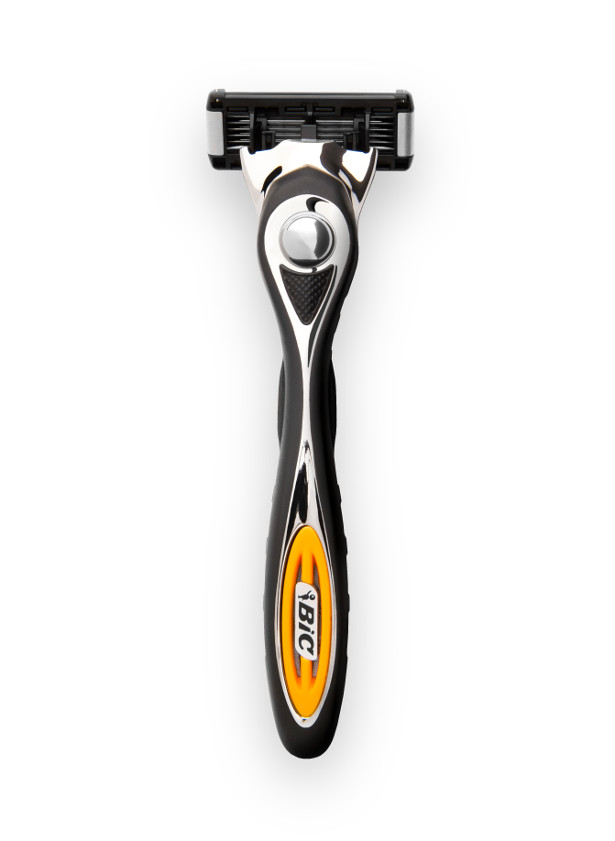 One Bond Street. Select, stylish apothecary of men's items. www.onebondstreet.com
Unique and stylish World Cup Rugby Cufflinks for Father's Day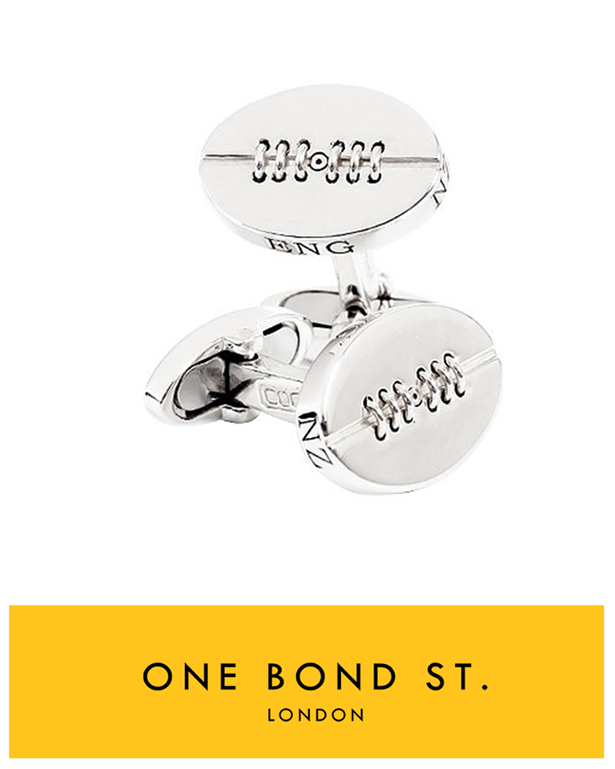 The most unique and stylish sterling silver rugby cufflinks with all the world cup winners engraved around the edges, a must have for rugby lovers.
Shipping worldwide.
YOUTUBE | FACEBOOK | INSTAGRAM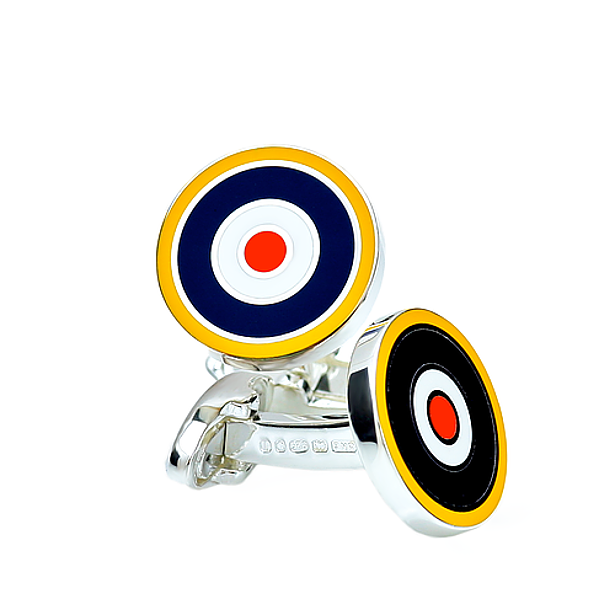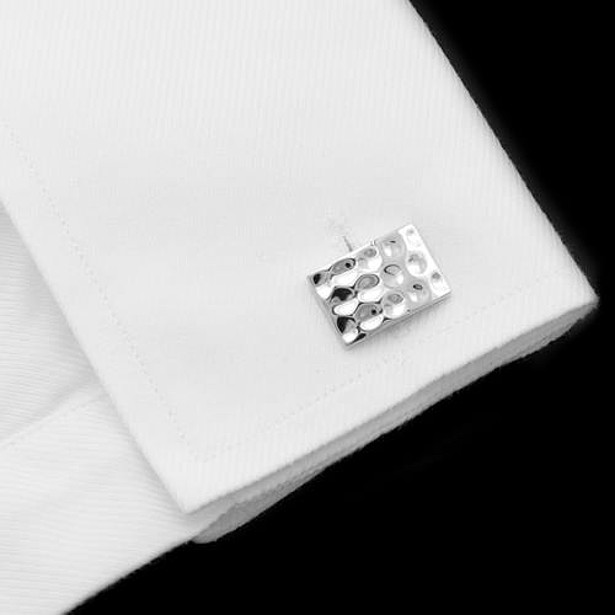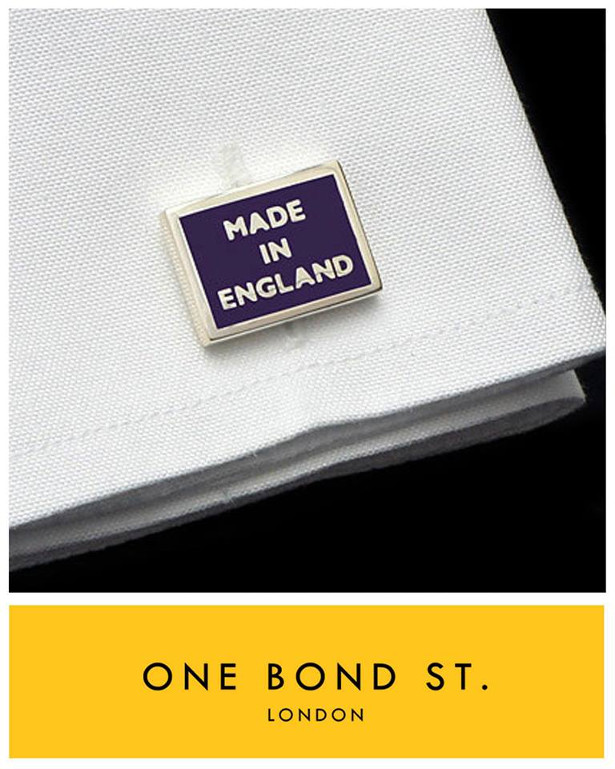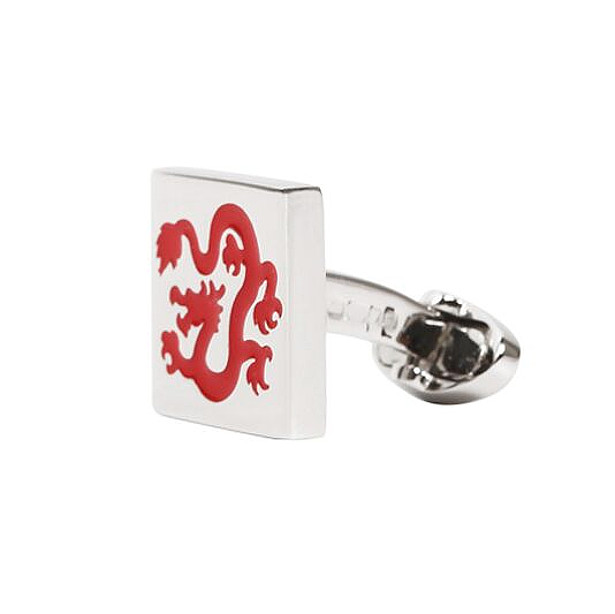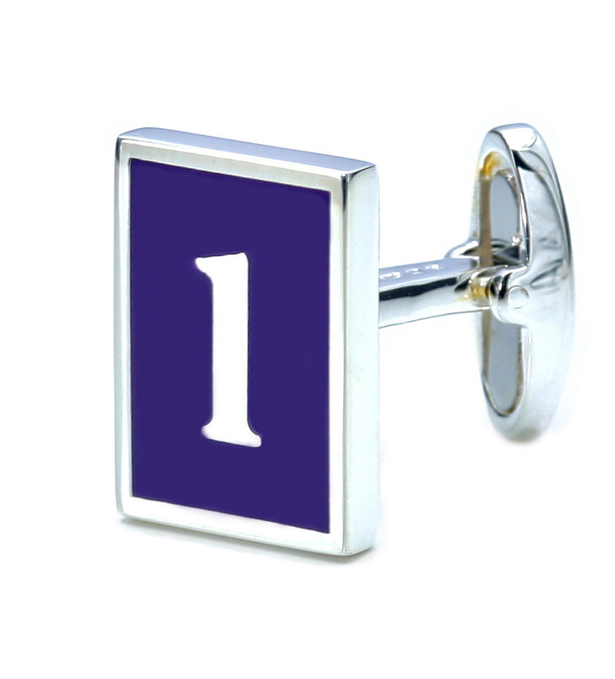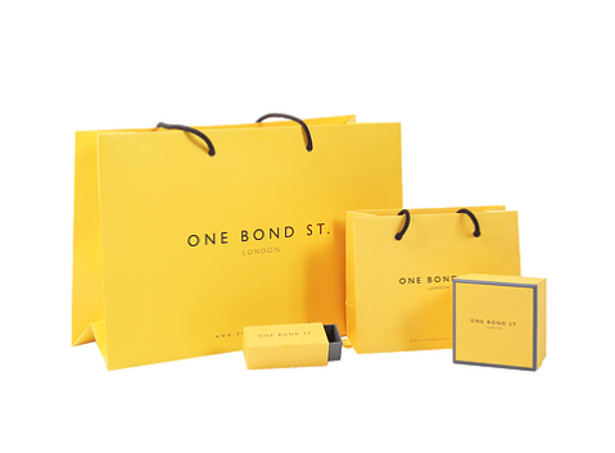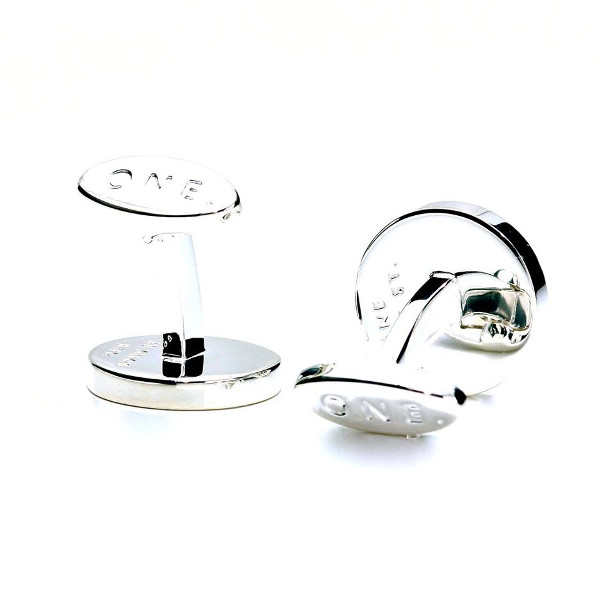 This Father's Day Produces Laughs and Tears with this awesome gift! The $20,000 T-Shirt: Life Lessons (and Fart Stories) from the Greatest Father the World Has Ever Known, by Devon Weaver.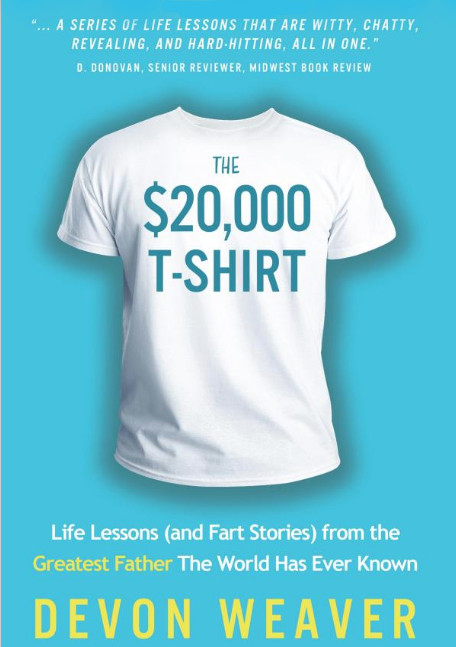 On Amazon at :- www.amazon.com/20-000-T-Shirt-Lessons-Greatest/dp/099956000X/ref=sr_1_2?ie=UTF8&qid=1525178482&sr=8-2&keywords=the+%2420%2C000+t-shirt
"In my book –
I told my kids when it's appropriate to follow the advice of a murderous drug overlord.
I told them how to have fun anywhere, even the DMV.
I told them college is a bad idea (like one of the stupidest you can have).
I told them why I go to Walmart when I'm feeling down.
I told them ENVY is a great thing and seeking happiness is a waste of time.
I told them about my Dad…the first time I saw him cry…when he hopped into a frozen pond to save a neighbor's dog…the time he threw a pot of spaghetti through our kitchen window…
I shared the regret of not really knowing my father even though we lived in the same house for 18 years. I shared the pain of being ignored, and how forgiving my father for his past indiscretions freed me from decades of guilt and self-loathing. By writing this book, I shared my biggest wins and losses with my kids. They never have to wonder how I feel about them…everything is there now in black and white." Devon Weaver
Reviews!
"Entertaining and clever – a laugh out loud masterpiece by a loving dad that reveals the essential truths of life in a lighthearted and captivating style"
"This is more than a parenting advice book; its message transcends race, religion, and socio-economic backgrounds to deliver a simplistic look on living a good and fulfilling life"
"A classic of nonfiction narrative"
"Read this book. Read it because it'll split your sides, your pants, your face, and your heart"
"The $20,000 T-Shirt is a parenting book like no other"
"Humor balances with heart and raw, even gritty honesty in a book that is equal parts memoir and life-affirming look towards the future"
"The chapters on his relationship with his Dad completely broke me down. I thought of all the things I didn't get to say to my dad before his passing"
"Incredibly hilarious and profoundly real, The $20,000 T-Shirt will hook you from the start"
"A moving emotional journey"
"There's nothing else like it out there"

BRITISH CHOCOLATIER CHOC ON CHOC CREATES DELICIOUS DELIGHTS THIS FATHER'S DAY
FOR THE FOODIE DAD
FACEBOOK | TWITTER | INSTAGRAM | PINTEREST | YOUTUBE
Chocolate Pie And Pint
£20
This genius chocolate pint, together with a pie filled with chocolate veggies is perfect for foodie Dads.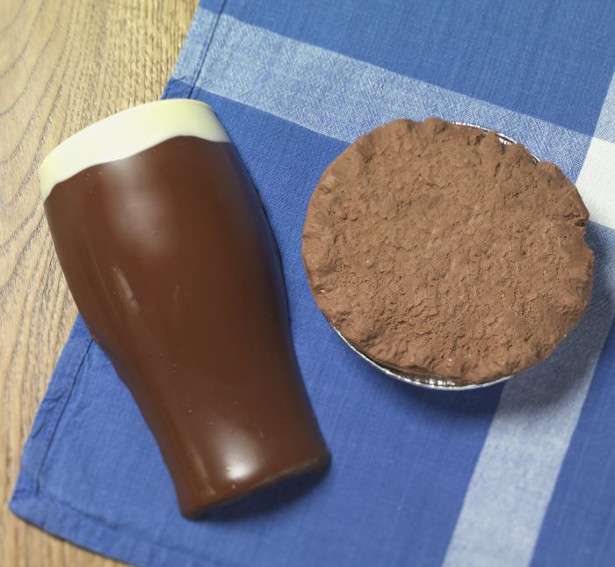 Dad's Chocolate Cheeseboard
£30
All chocolate – no cheese! A stunning centrepiece that is sure to wow on this special day.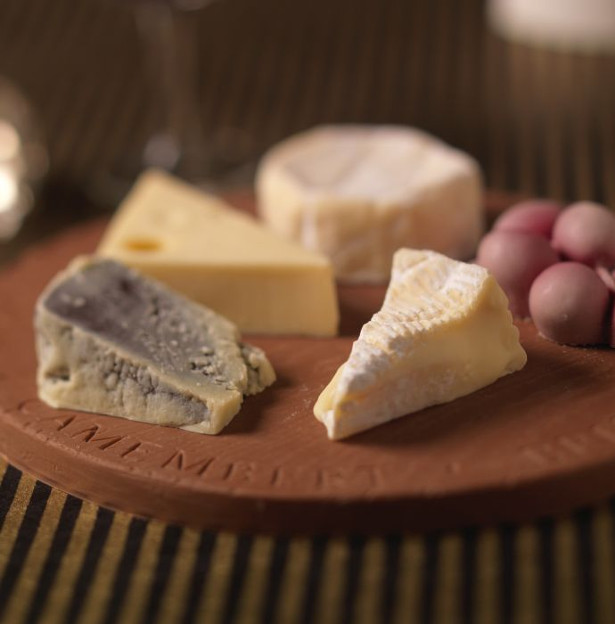 Chocolate Chilli Peppers
£9.99
A great gift for dads that love a bit of spice, this set of ten white chocolate peppers is spiced with real chilli.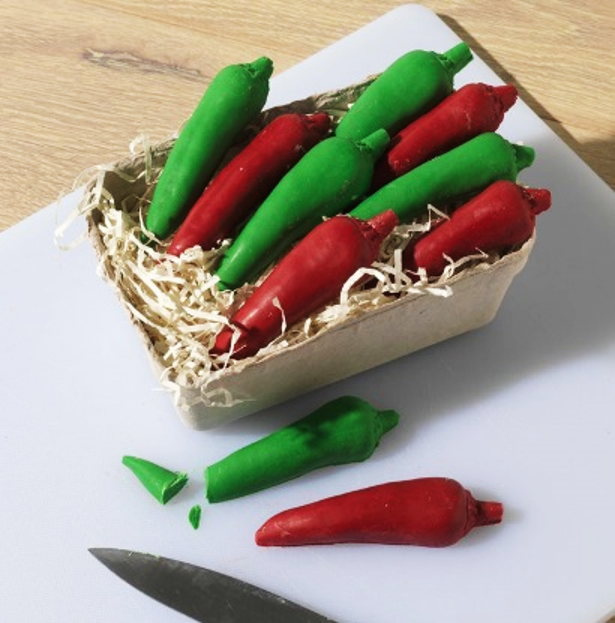 FOR THE DIY DAD FOR THE COOL DAD FOR THE FIT DAD
Chocolate Paint Brushes
£20
Set to be a hit with DIY-devoted dads, these chocolate paint brushes are true works of art.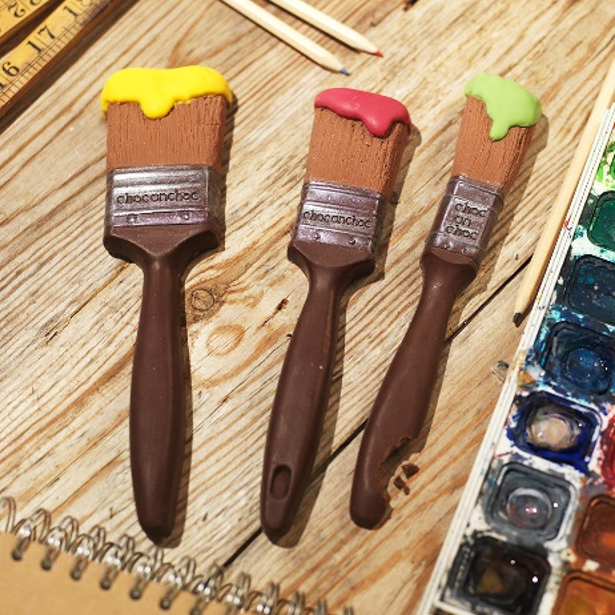 Chocolate Vinyl Record and Cassette
£22
If you know someone who just can't part with their dusty vinyl and old-school cassettes, treat them to a cheeky chocolate retro record and tape bundle.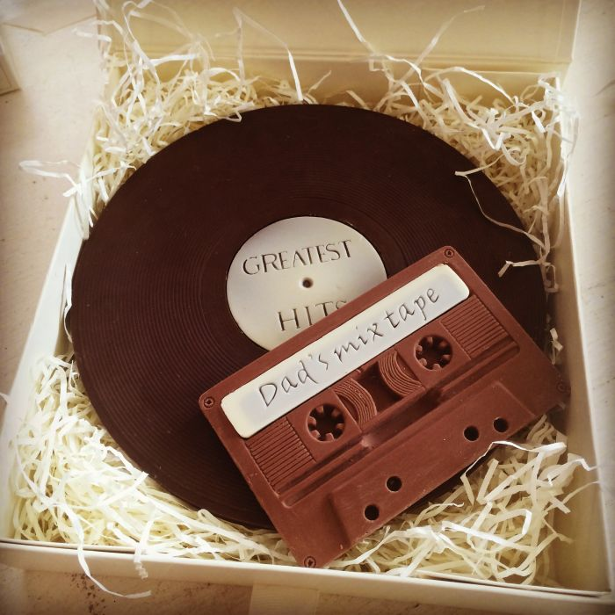 Chocolate Dumbbells
£9.99 15% of each sale goes to Restart Rugby
We all know a fitness fanatic with a secret sweet tooth, which is why we've created these handcrafted Belgian chocolate dumbbells!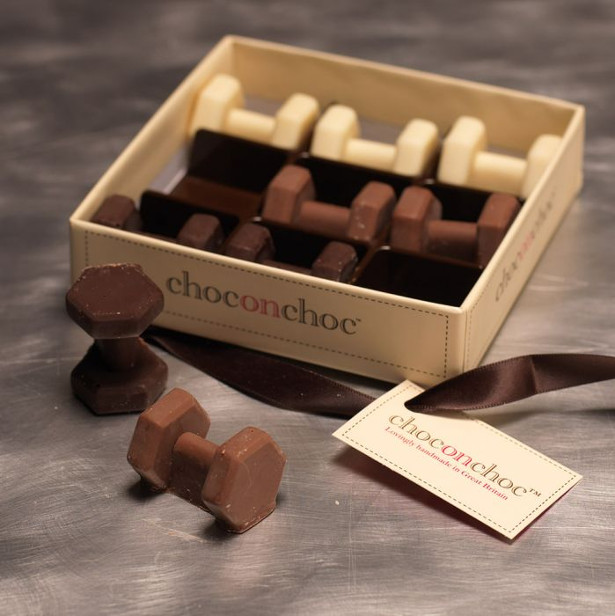 Find the perfect present this Father's Day (Sunday 17th June 2018) with an array of handmade Belgian chocolates from innovative Bath-based luxury chocolatier, Choc on Choc (www.choconchoc.co.uk).
Ideal for fun-loving fathers with a sweet tooth, Choc on Choc's creations are sure to impress. The collection includes three decadent gifts: Chocolate Paint Brushes for DIY enthusiasts and for gourmands, there's a chocolate Chocolate Cheese Board and spiced Chocolate Chilli Peppers.

Has your dad made changes to his lifestyle, for example, by switching to E-Cigarrettes! For Father's Day check out >> www.ecigarettedirect.co.uk/innokin-pocketbox for great products and postal delivery through online purchases!
Have you considered electronic cigarettes as a Father's Day gift yet? According to Public Health England, they are 95% safer than smoking, so would make a great gift for the father who smokes.
Check out the Innokin Pocketbox for sale now on their site!
Over recent months vape devices have seen a trend towards all-in-one devices which are easy to use and contain everything the new vaper needs to get started. But most of these devices are low in power. Not so with the Innokin Pocketbox!
The Innokin packs 40 watts of power. Combined with a low resistance coil it provides everything you need to provide plenty of clouds while remaining easy to use. It's also compatible with a higher resistance coil, which gives a more restricted vape closer to that of a cigarette.
The Pocketbox is fast – firing up just 0.2 seconds after the fire button is depressed. And it's easy to use, with a simple one-button operation. This makes it ideal both for new vapers and for those who want a compact but high performance backup device.
Innokin Pocketbox
£25.99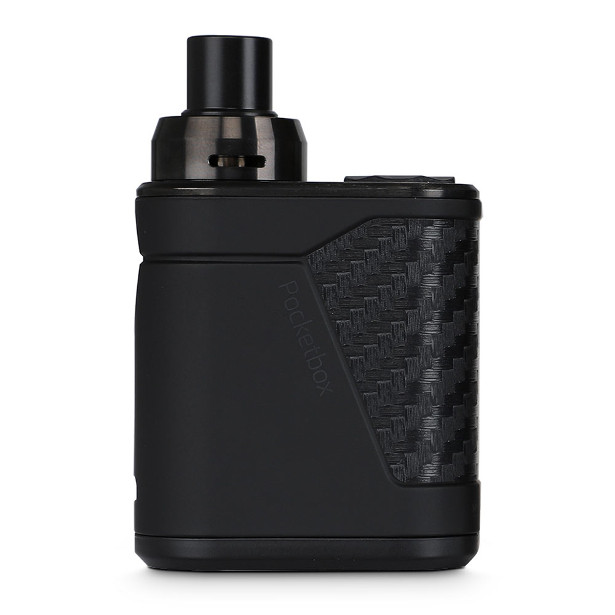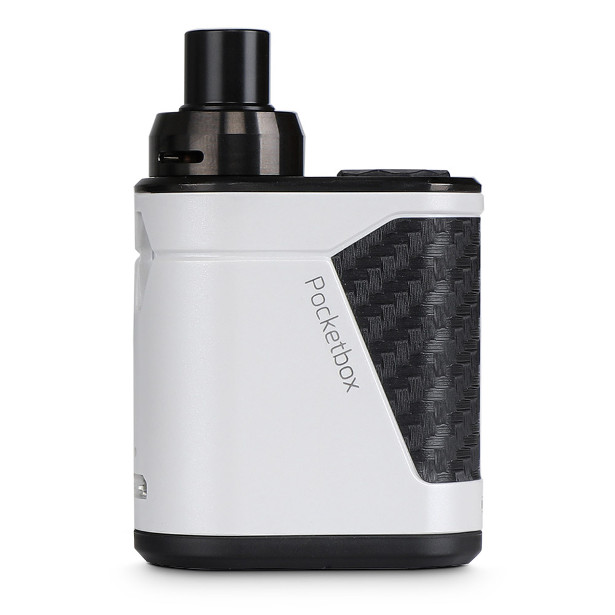 Em & El Organics handcrafted organic skin care products made for the adventurous. Perfect for Fathers Day!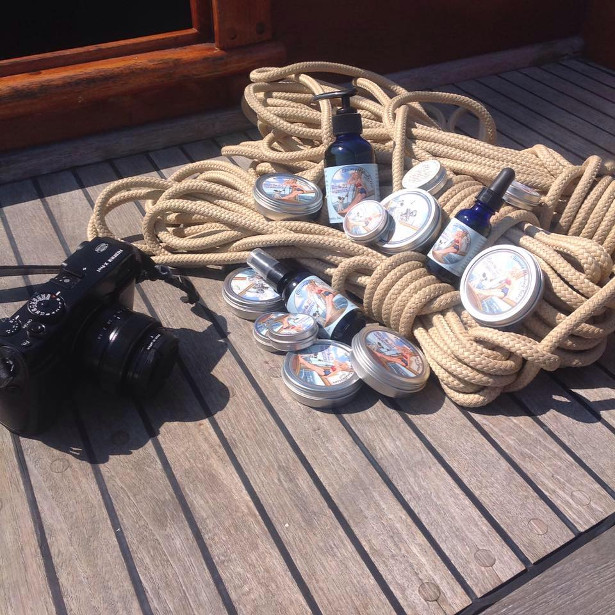 FACEBOOK | TWITTER | PINTEREST | INSTAGRAM
Em & El Organics, a line of handcrafted organic skin care products made in NYC, are the perfect gift for Dad this year. Their men's line is made especially for guys who lead active lives and want great-looking skin but don't want to spend a lot of time fussing around to get it. In essence they make simple skin care for adventurous people.
Great gifts and fit a range of budgets.
Dad will love the Boatswain Bar, a handcrafted soap that smells like a wooden boatbuilding shop with hints of pine and cedarwood. 25% of the profits go directly to Rocking the Boat, a youth development organization in the South Bronx.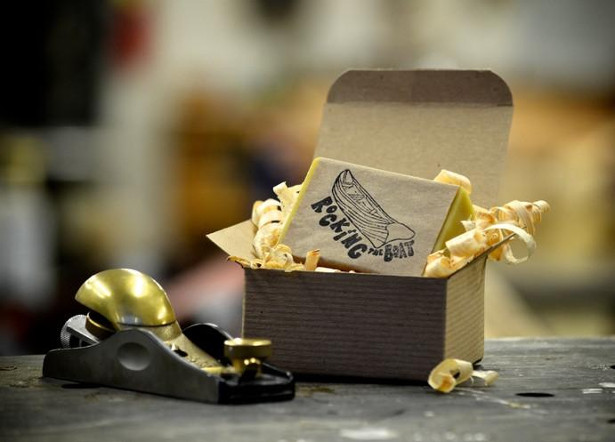 Does Dad love a good shave? Their Ship Shape Shave Set will leave his skin super smooth and refreshed, even helping to reduce razor burn and irritation. By far their most popular gift!
Em & El Organics is a woman-owned company and all their products are made by women in Harlem, NYC.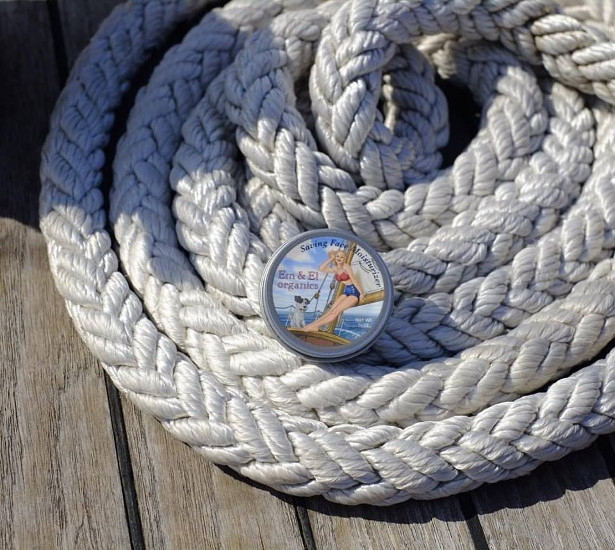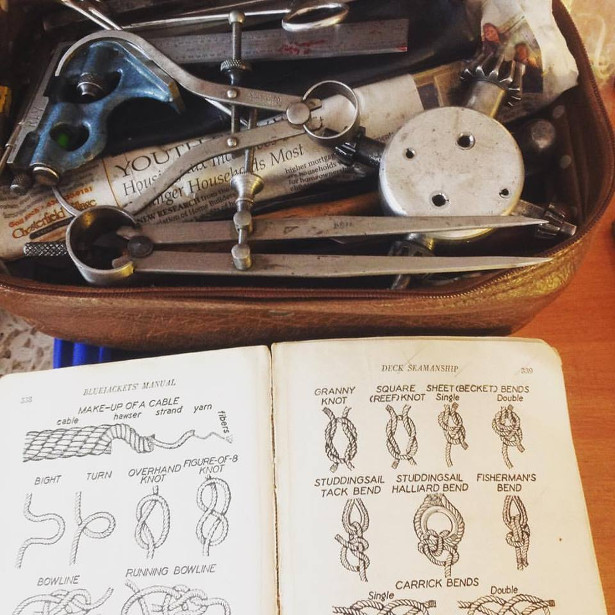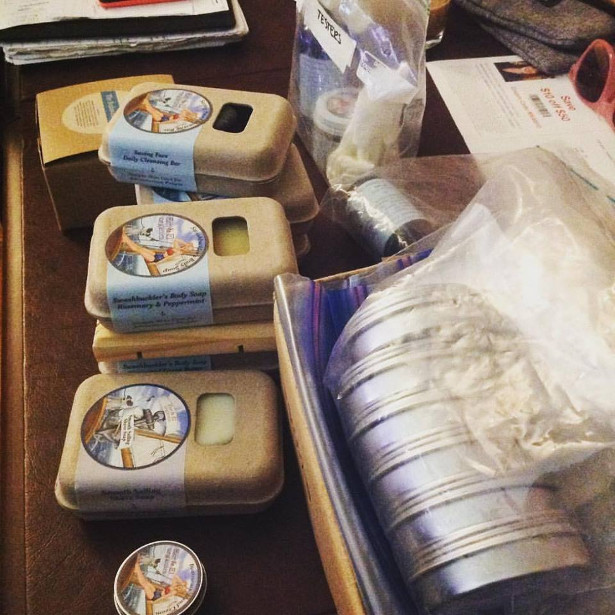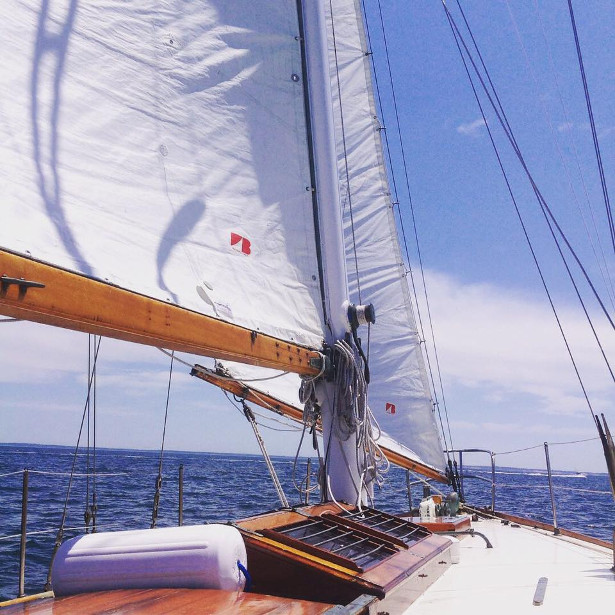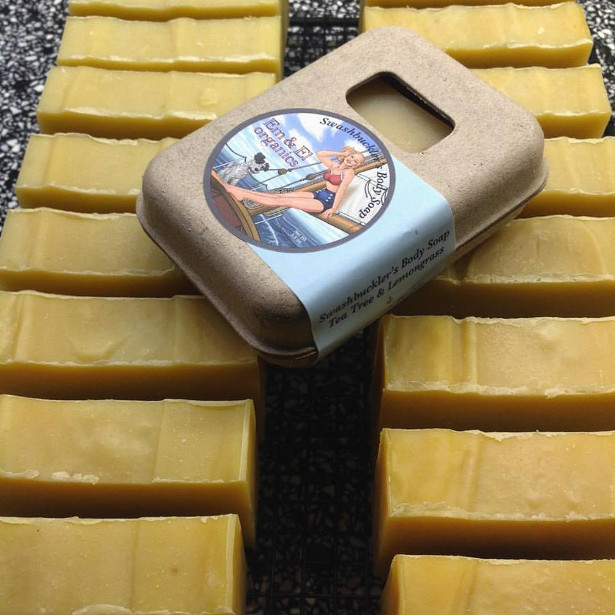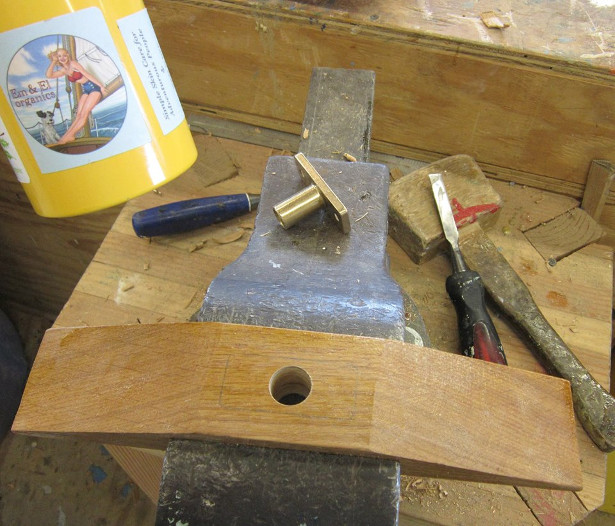 Of 22 headgear products tested at Virginia Tech Storelli's ExoShield Headguard was tops in the market with an 84% reduction in injury risk. www.Storelli.com
FACEBOOK | INSTAGRAM | TWITTER
(See Virginia Tech artcle here :- vtnews.vt.edu/articles/2018/05/ictas-soccerratings.html)
Alan Shearer has looked in depth at this sector, some extra information on Alan and his story at :- www.bbc.co.uk/programmes/b09g0gzk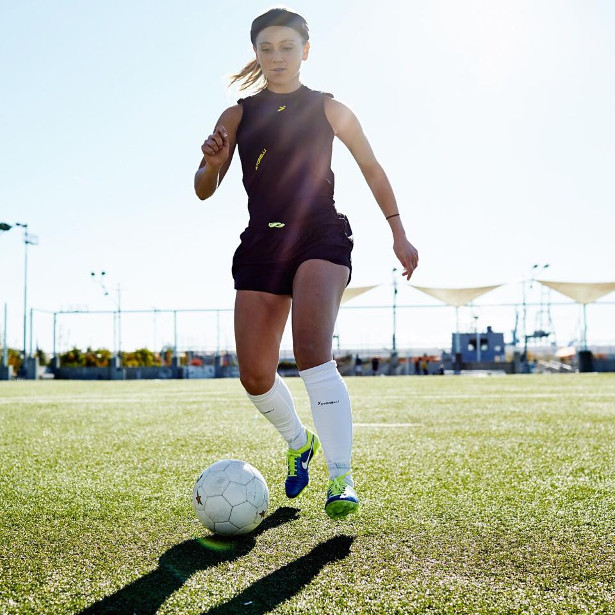 A new study from Virginia Tech (known for their groundbreaking research on football helmets) has shown the potential reduction in soccer concussion injuries as a result of headgear. Of the 22 headgear products they tested Storelli's ExoShield Headguard was tops in the market with an 84% reduction in injury risk.
The issue has been discussed at length in football, but it's still in the shadows in the sport of soccer where the risk is oftentimes overlooked.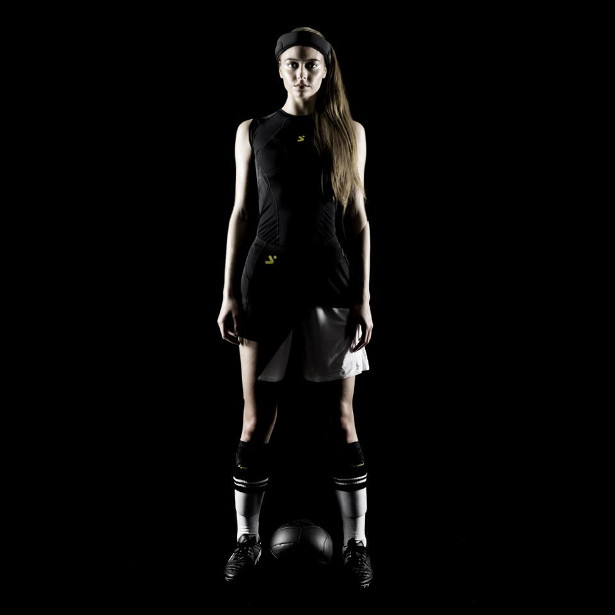 The ExoShield Head Guard was designed for the smart and tactical soccer player. Impact resistant padding allows a player to aggressively go for headers without the fear of getting injured.
MILITARY GRADE PROTECTION: Up to 9mm of viscoelastic protective foams (used in combat-grade military helmets) allows you to head the ball with confidence.
LIGHTWEIGHT: Weighing only 8 ounces, the ExoShield Head Guard fits comfortably, conforming to the shape of your head for maximum comfort and fit.
STYLISH: Ditch the traditional soccer helmet look for a better fitting, sleek design. Maintains maximum protection in all the vital spots so you're covered when you need to use your head.
TACTICAL: Carefully placed foam padding in all the main places soccer players attempt headers. Reduce cuts and bruises when competing for the ball.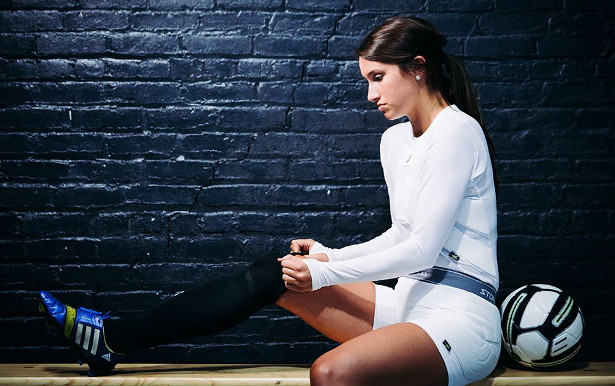 Popularized As The "Most Protective", Comfortable And Stylish Soccer Head Protection On The Market – As Worn By World-Class Players In English Premier League And Champions League. Note: The Exoshield Head Guard Was Specifically Designed To Provide Protection Against Impact To The Head And To Reduce The Incidence Of Cuts And Bruises To Covered Areas. Although Third-Party Testing Confirms That The Exoshield Head Guard Significantly Reduces The Force Of Impact To Covered Areas, There Is No Conclusive Data Showing That The Exoshield Head Guard Prevents Concussions, Which Can Result From A Combination Of Factors Including, Direct Impact To The Head.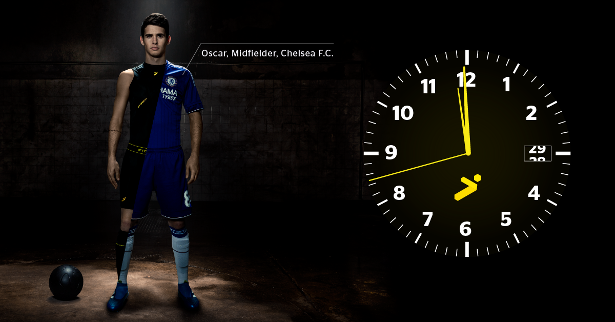 ExoShield HeadGuard
Storelli ExoShield Head Guard.
Field Player Protection.
Popularised as the 'most protective', comfortable and stylish soccer head guard on the market, by world-class players in English Premier League and Champions League.
About Storelli.
We are dedicated exclusively to protecting soccer players from head to toe, enabling them to play harder, longer and enjoy more fully the world's most popular sport.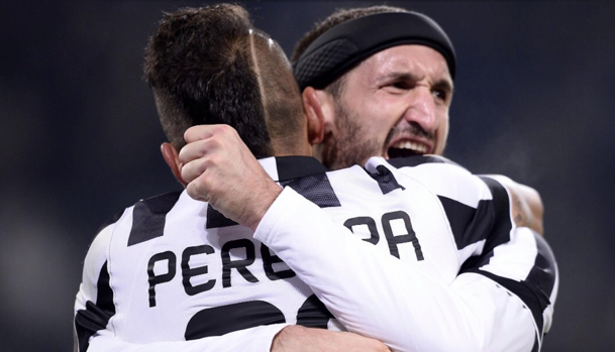 Out of the box additions to your Father's Day gifts basket! PLAYMOBIL, ZING & YULU Toys' !
Father's Day is just around the corner and you're having trouble thinking of clever gifts outside the tie you get him every year. The following are some out of the box additions to any great Father's Day gifts list. See below for some nostalgia gifts from PLAYMOBIL as well as fun father/son games from both Zing and YULU Toys.
PLAYMOBIL's Porsche 911 GT3 Cup: Let dad live out his dreams of racing a Porsche with PLAYMOBIL! The top line racing car is fixed with functioning lights, a removable roof, and tons of other accessories. http://www.playmobil.us/porsche-911-gt3-cup/9225.html
Zing's ZingSportz Air Storm Z-Tek Bow: Battle dad outside with Zing! The bow launches whistling arrows at distances over 100 feet! https://zing.store/collections/air-storm/products/air-storm-z-tek-bow
YULU Toys' Watermelon Smash: Nothing better than a friendly father/son challenge! Take turns smashing this watermelon on your head to see who gets drenched! http://www.yulutoys.com/products/watermelonsmash/
Top Acclaimed Mother's Day Gifts! My Mama Loves Me: I'm Her Little Boy & My Mama Loves Me: I'm Her Little Girl by Shanalee Sharboneau (these books strengthen the bond between a mother and child!) www.myfamilylovesme.org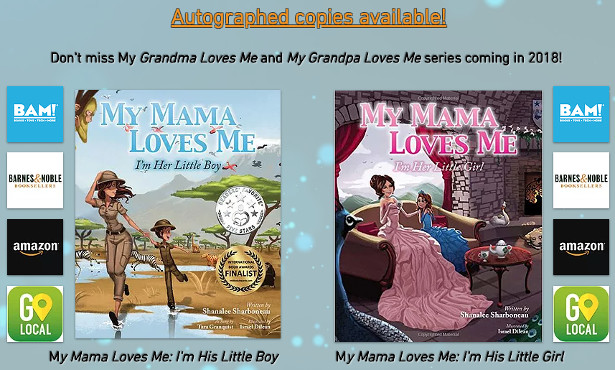 INSTAGRAM | FACEBOOK | TWITTER
Top Acclaimed Mother's Day Gifts
Internationally and Nationally awarded book series "My Family Loves Me", created by Shanalee Sharboneau strengthens the bond between a mother and child. In the titles, "My Mama Loves Me: I'm Her Little Boy" and "My Mama Loves Me: I'm Her Little Girl", provides books of adventure through gorgeous illustrations by Israel Dilean showing the imaginative journeys of a mother and child with fairies, mermaids and dragons. The illustrations show the beautiful bond between a mother and child in places like ancient Egypt, safari treks in Africa and magical castles.
Books are available through Amazon, Barnes & Noble, Google Play, Target, Wal-Mart and independent bookstores all around the nation and outlets worldwide.
Awards include Readers Favorite – Five Stars, Twice, and Finalist by the International Book Awards for Best Picture Book for Children 0 to 5 years.
For more information view www.myfamilylovesme.org
My Mama Loves Me: I'm Her Little Boy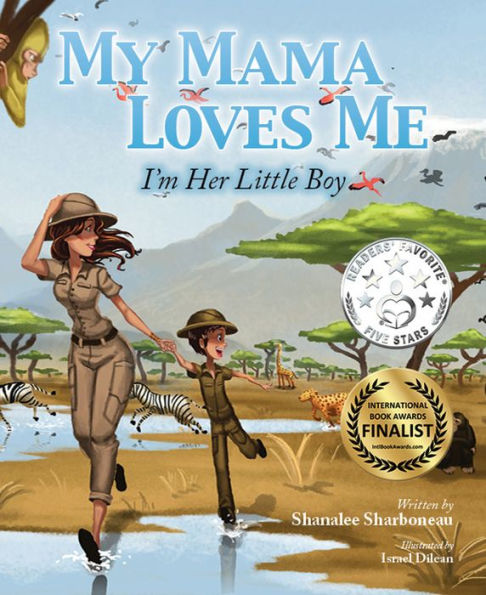 Published: March 2015
ISBN: 978-62086-917-8
Author: Shanalee Sharboneau
Illustrator: Israel Dilean
Pages: 38
Retail Price: $14.99
Age: 0 to 6 years
My Mama Loves Me: I'm Her Little Girl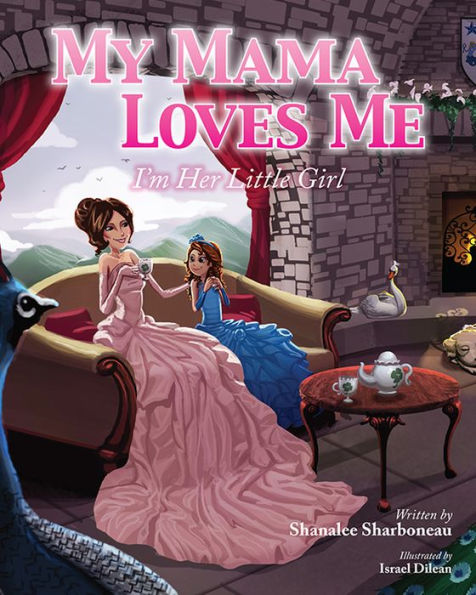 Published: October 2015
ISBN: 978-62086-915-4
Author: Shanalee Sharboneau
Illustrator: Israel Dilean
Pages: 38
Retail Price: $14.99
Age: 0 to 6 years
​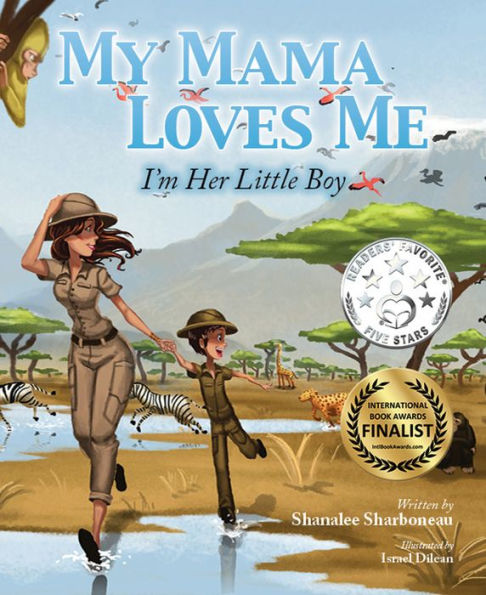 Reviews
"Israel Dilean's illustrations throughout Shanalee Sharboneau's picture book, My Mama Loves Me: I'm Her Little Girl, have a timeless look that complements the words incredibly well. And those words have a rhythm that makes rhyme superfluous, popular though it is with children who enjoy having stories read to them. The subject matter is the same in that it reinforces the meaning in the title over and over, and yet it is never the same. Mama and her unnamed daughter play the piano, wander in a garden, turn into mermaids who play in the sea, and enjoy many other almost magical settings. There are countless ways Mama shows that she cares, and any little girl listening to her mother reading would know that she was loved. It would be a wonderful gift anywhere in the world; the use of Mama, not Mom or Mum, ensures that its appeal is truly international."
"I read My Mama Loves Me: I'm Her Little Girl by Shanalee Sharboneau three times and still found something new in every picture. Most of all, I liked the positive message of unconditional love. Who could resist "my mama stays with me, my mama plays with me", "my mama teaches me to dream", "my mama makes my life complete", or "my mama folds my hands in prayer"? Based on a lullaby for Shanalee's own sick baby, this is a book to be treasured and passed down through families. Every page is entertaining, and yet it carries an ageless message about everything that is precious in a mother and daughter relationship."
Reviewed by Sarah Stuart for Readers' Favorite
"There is nothing quite so strong and meaningful as a mother's love. And it's something that's there forever, whether we realize it or not. Mothers teach us as children; they play with us as children, and they help guide our steps along the precarious path of life. A mother's love is a bond full of nurturing, teaching, encouraging, caring, and so much more.
When author Shanalee Sharboneau's son was born, he had a severe reflux. She and her husband had to watch over young Braydon around the clock for the first six months of his life. She talked to him, sang to him, and did everything she could to soothe the young baby. What worked best was a song she wrote called My Mama Loves Me: I'm Her Little Boy. The song became this beautifully illustrated book with lyrics to tug at the heartstrings. The charm and the power of this author's simple words will bring tears to any reader's eyes, much like Robert Munsch's story, "Love You Forever," which also spoke of the unconditional love between a mother and her child.
The repetitive and catchy words, "My Mama," start each new thought: "My Mama Wakes Me. My Mama takes care of me. My Mama starts my day with love." And it doesn't get any better than that – the true power of a mother's love. The last page says it all: "My Mama loves me. My Mama loves me. My Mama loves me all life long." Beautifully illustrated to capture the young reader's attention while the charming lyrics will capture the hearts of young and old alike."
​ Reviewed by Emily-Jane Hills Orford for Readers' Favorite​
Great children's book!! An easy read with beautiful illustrations that keep your son or daughter engaged. Reading about the author's story behind the book makes it that much more special. Highly recommended!!!"
Spreading Smiles with Father's Day Photo Gifts ❤ www.pinholepress.com
INSTAGRAM | FACEBOOK | PINTEREST
(Please note all international orders need to be placed by June 3rd)
Pinhole Press spreads smiles with beautifully simple, personalized photo gifts, games, cards and frames. All of the gifts on our site are customizable, but here are a few that are extra special for Dads.
All About My Dad Photo Book, $16.99
See more at :- pinholepress.com/all-about-my-dad-photo-book
Have fun making a special gift for Dad with this beautiful photo book combined with a fun fill-in activity for your child. Our All About My Dad Layflat Photo Book features 10 spreads filled with your photo memories and write-in areas for your child to complete prompts about their favorite person.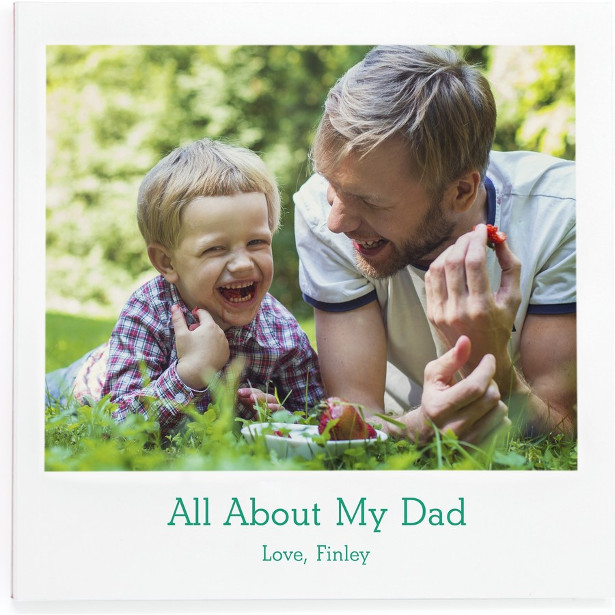 Daddy & Me Photo Book, $39.99
See more at :- pinholepress.com/daddy-me-memory-book
Create a custom storybook and share Dad's favorite moments with your child. Whether it's Dad and me at the park or Dad and me at the beach, every moment with Dad can create a special memory. Just upload your favorite pictures and add text in large, easy-to-read type. This custom board book is the perfect Father's Day gift that he will treasure for years to come.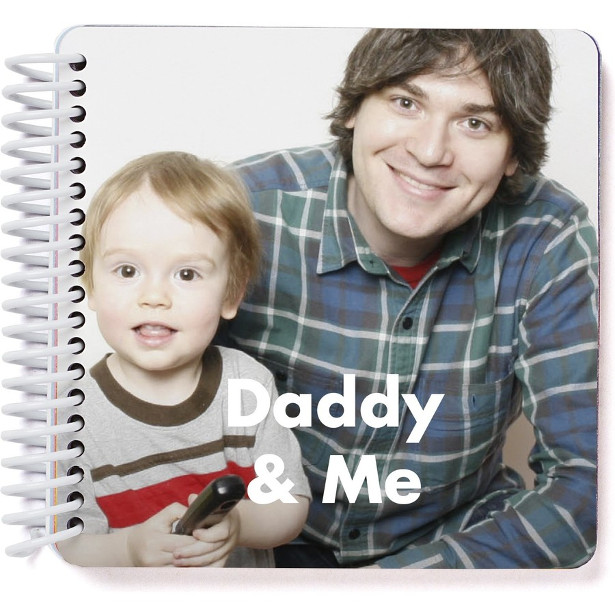 Custom Beer Labels, Set of 15 $11.99
See more at :- pinholepress.com/classic-sepia-beer-bottle-photo-label
Dad deserves more than a cold one. He deserves his own brand of deliciousness. Thank Dad for everything he has taught you over the years by saying cheers!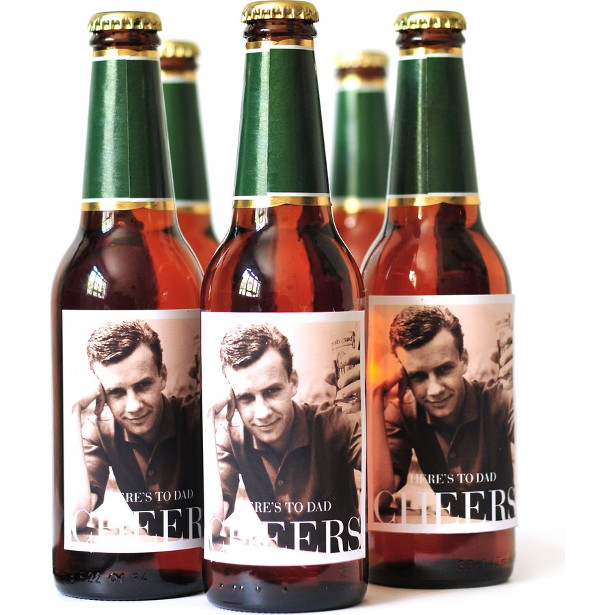 Magnetic Portrait for Grandpa, $4.99
See more at :- pinholepress.com/magnetic-portrait-for-grandpa
Celebrate Gramps in classic style. Our name portrait, with its elegant white-framed format, couldn't be easier to display – it comes with a magnetized back, so you can just pop it up on the fridge or a file cabinet.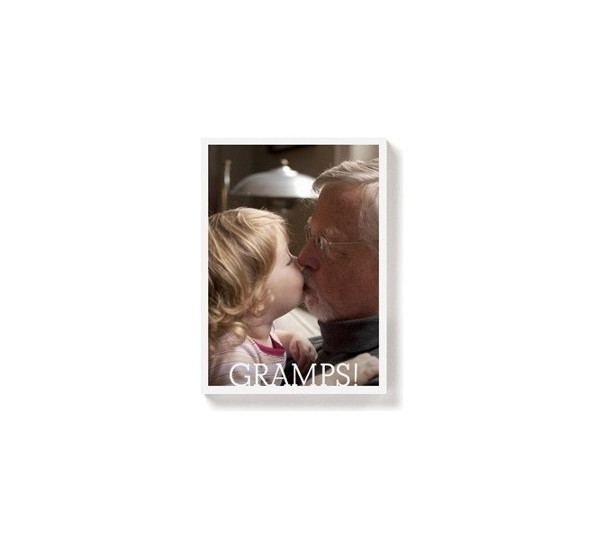 Here's something NEW, practical and much-needed (more than you may know) just in time for Father's Day: NEW Steripod Kits for Men, each containing four clip-on Steripod Toothbrush Protectors, two Steripod Razor Protectors and two Steripod Tongue Cleaners, now available on Amazon (UK www.steripod.co.uk) and www.GetSteripod.com for $19.99.
Buy now at :- www.amazon.com/Steripod-Kit-Men-Clip-Protectors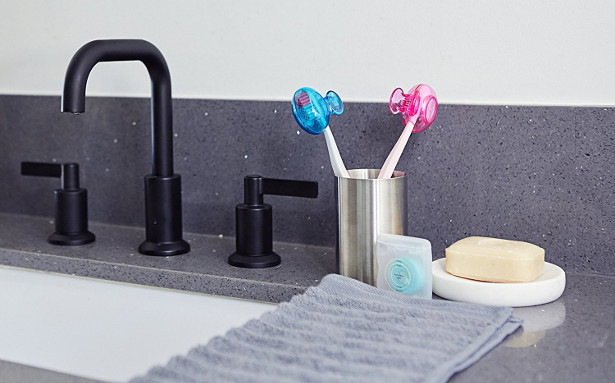 shop.getsteripod.com
FACEBOOK | INSTAGRAM | TWITTER | PINTEREST
Recommended by leading dentists, just clip Steripod on to any manual or electric toothbrush to create a protective 'pod' which surrounds the brush head and helps shield it from both airborne, environmental and cross contamination – no batteries or cables required. Now available in more than 20 easy-to-color-code options, including new colors designed for maximum Dad-appeal — like Black Pearl, Silver, Teal and Crystal Clear Purple — Steripod keeps your toothbrush clean and safe for up to three months using thymol vapors to protectively encircle the toothbrush bristles. NEW Steripod Tongue Cleaners have three scraping services that help fight bad breath and promote a healthy mouth. With its feather light, ergonomic design, there's no unpleasant gag reflex. NEW Steripod Razor Protectors use the same science that prevents rust on boats and skyscrapers for sharp blades plus protection from unwanted nicks, cuts and dust.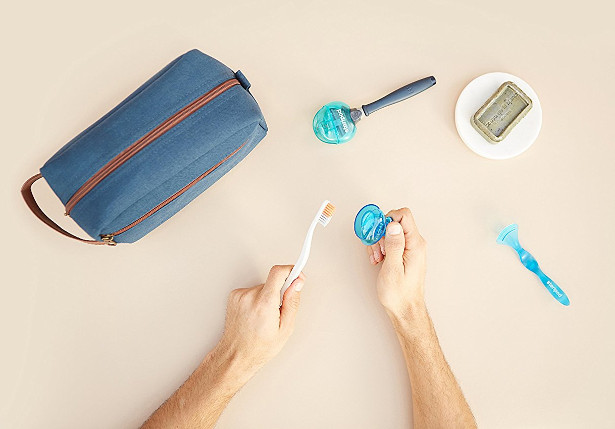 Steripod items are a must at home to protect from airborne contaminants (ever think what sorts of particles like to travel each time you flush the toilet, and where it most likes to land? The warm wet bristles of your toothbrush! See more on that below under Don't Brush Where You Flush Without Steripod – don't say I didn't warn you – it's gross). Using Steripod also helps avoid cross contamination from other family member toothbrushes (ever wonder why when your kids get sick, you get sick, and so on? Storing family toothbrushes together in the same cup in our bathroom used to be our M.O. but since we started using a Steripod on each brush, we haven't been passing bad bugs back and forth). Steripod is also IDEAL to protect Dad's razor and toothbrush on-the-go — from family vacations to inside Dad's gym or rugby bag.
Spoiler Alert: Don't Brush Where You Flush Without Steripod!
Every time you flush the toilet, an aerosol spray of tainted water is released with droplets able to land as far away as 10 feet. Researchers from the University of Alabama found that toothbrushes stored in the bathroom – in other words most all of them – are contaminated with a wide range of bacteria including…(GET READY FOR GROSS!)… fecal matter lingering in the bristles, and in any shared bathroom environment, it's most likely not just your own. A recent study from the University of Manchester found there are more than 10 million bacteria on each patients' toothbrushes, which means there are considerably more bacteria on a toothbrush than an average toilet seat which has 50 bacteria per square inch, or average public lavatory/dorm bathroom floor (which has two million bacteria per square inch)! Pretty compelling data for protecting the devices we use to clean our teeth with each and every day!
Never fear. Steripod in here. Just clip Steripod on to any manual or electric toothbrush to create a protective 'pod' which surrounds the brush head and helps shield it
from both airborne, environmental and cross contamination. Steripod is specially designed so that air can circulate freely which means your toothbrush can dry naturally – contaminants require a moist atmosphere to multiply most effectively, so the drier your brush, the lower the risk of bad bugs on your bristles.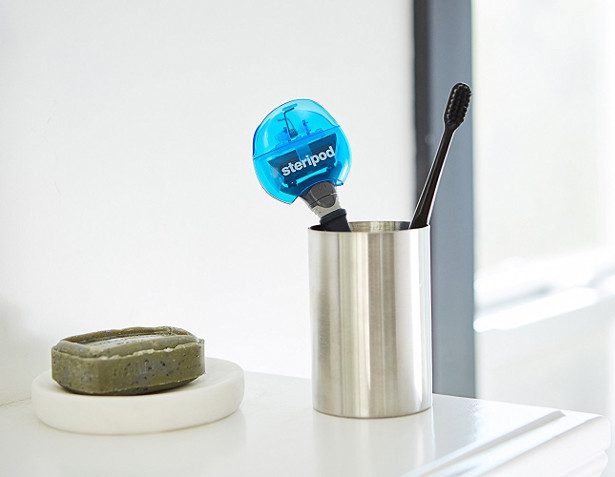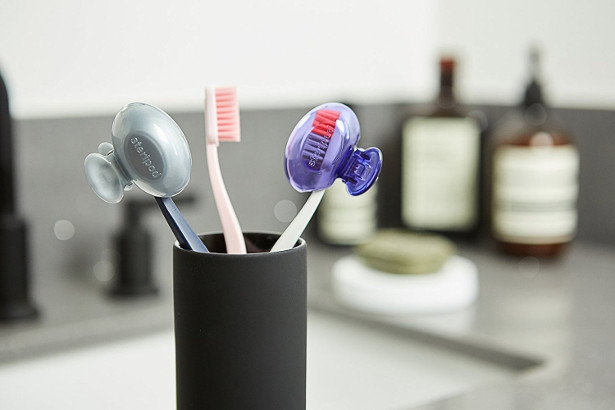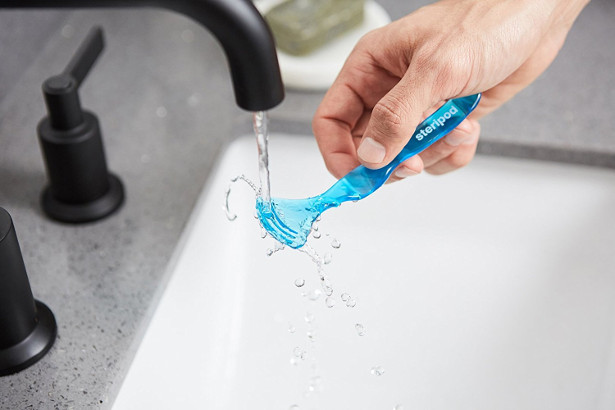 TURBO DF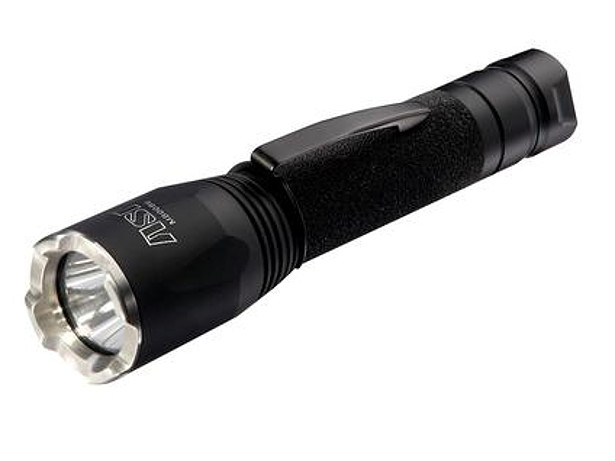 YOUTUBE | FACEBOOK | INSTAGRAM
For the Dad who loves to own the best of everything, a genuine police/military tactical flashlight―the real deal (we only make stuff for actual law enforcement and military use). A light that'll easily fit in a coat pocket or glove box, but will throw a blazing white beam for a distance of almost 3 football fields. AND, it's "Dual Fuel", so it will work as either a rechargeable or with single-use batteries. AND it comes with a bunch of cool accessories. AND you can even order it with your lucky recipient's initials laser-engraved on it, and see the finished product right on their website.
Buy now at :- www.asp-usa.com/collections/strategic/products/turbo
Any gear/gadget/extreme quality/luxury-loving Dad would be bowled over to get it. Bonus intrigue: it's from the company that started 40 years ago as the manufacturer of one of James Bond's favorite guns (google ASP Bond).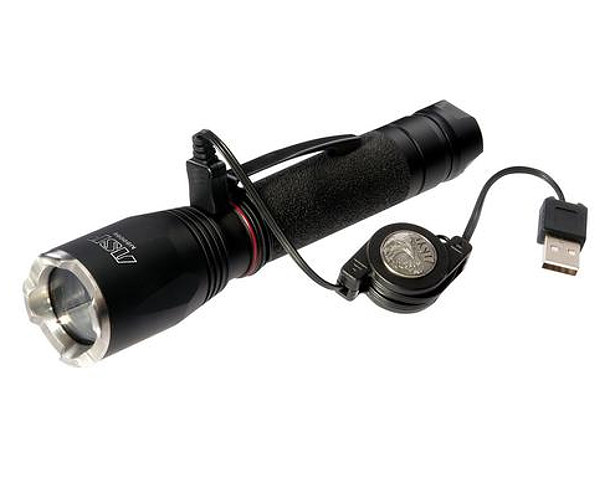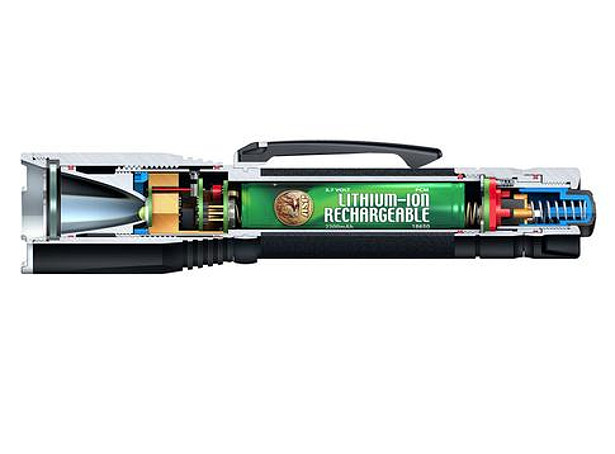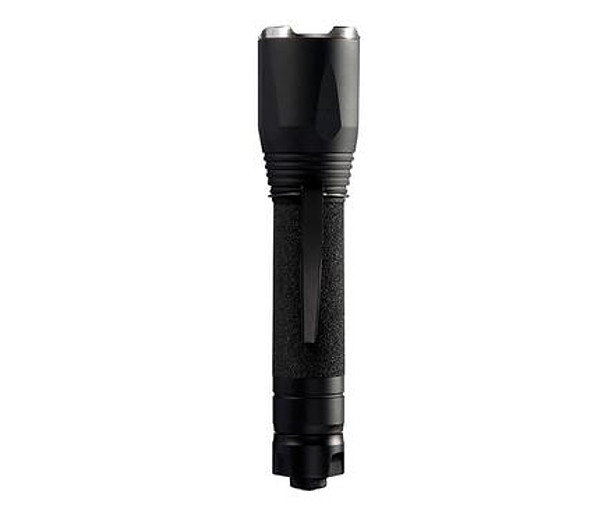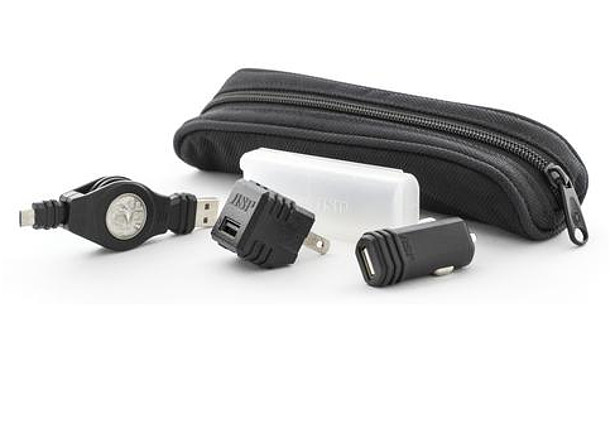 Grill Beast ! Father's Day and grilling go hand in hand. High quality grilling tools & accessories made by expert grilling show host David Johnson! shop.grillbeast.com
FACEBOOK | GOOGLE+ | PINTEREST | TWITTER | YOUTUBE | INSTAGRAM
David Johnson, founder and CEO of Grill Beast hosts an extremely popular web show teaching and grilling and designs, manufactures and markets high-quality grilling tools and accessories branded GRILL BEAST!
Father's Day and grilling go hand in hand. Grill Beast's line of high quality grilling tools and accessories are big sellers year round and make great gifts for Father's Day.
BEAST INJECTOR
https://shop.grillbeast.com/products/beastinjector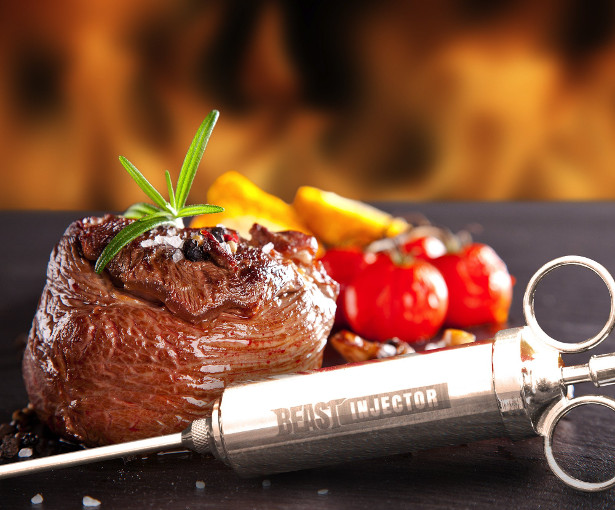 BEASTLY BBQ SET
https://shop.grillbeast.com/products/beastly-bbq-set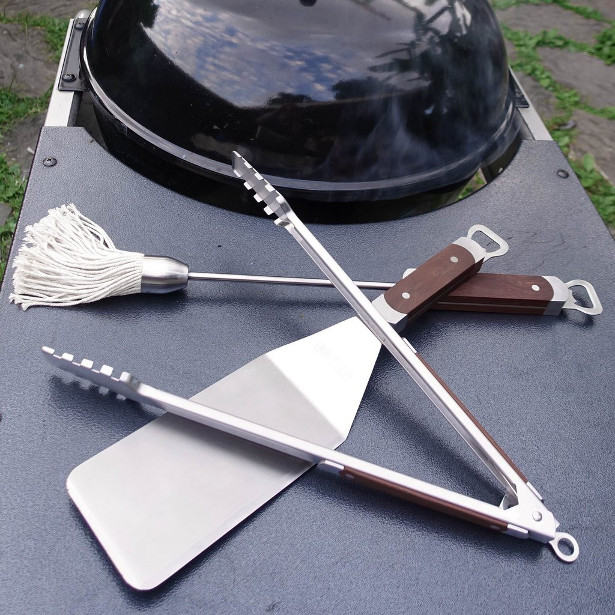 BEAST ARMOR
https://shop.grillbeast.com/products/beastarmor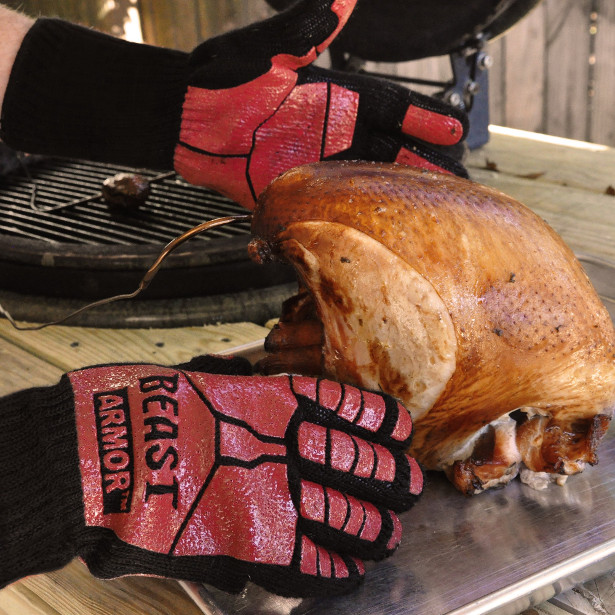 BEAST IMPALERZ
https://shop.grillbeast.com/products/beastimpalerz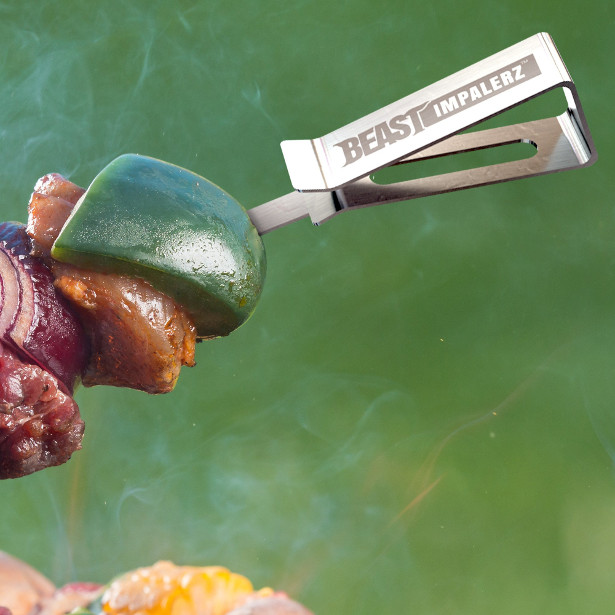 BEAST CLAWZ
https://shop.grillbeast.com/products/beastclawz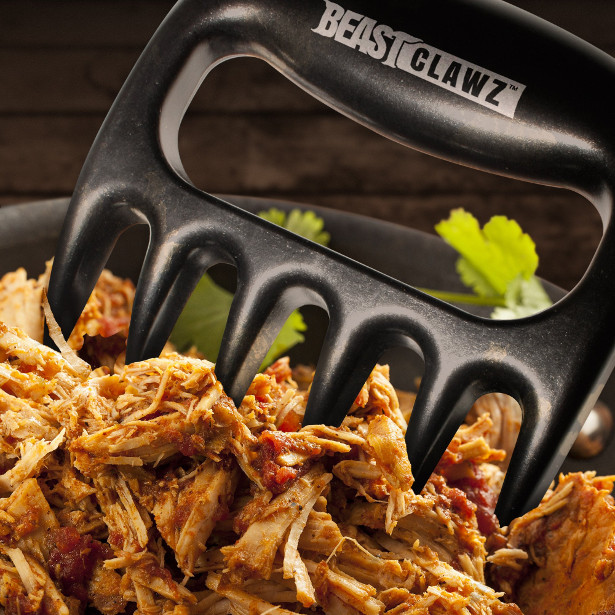 BEASTOMETER
https://shop.grillbeast.com/products/beastometer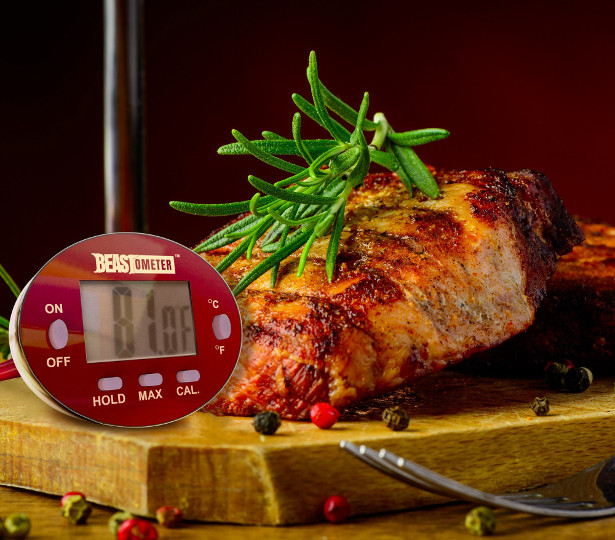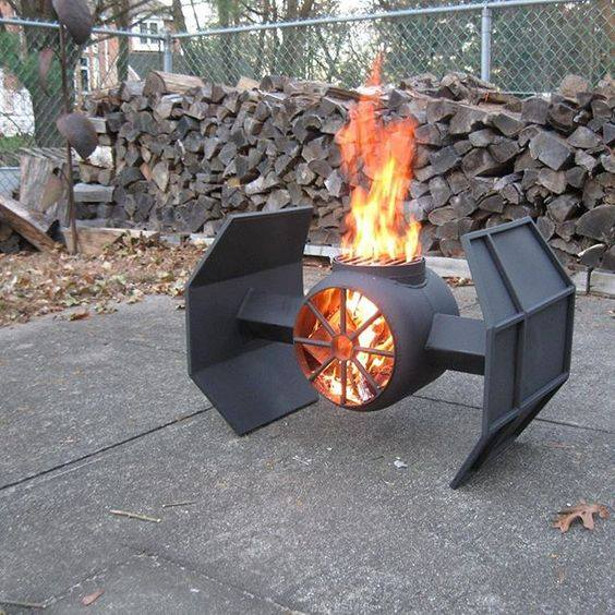 ELHO GIFTS FOR FATHER'S DAY
For a dad who loves to…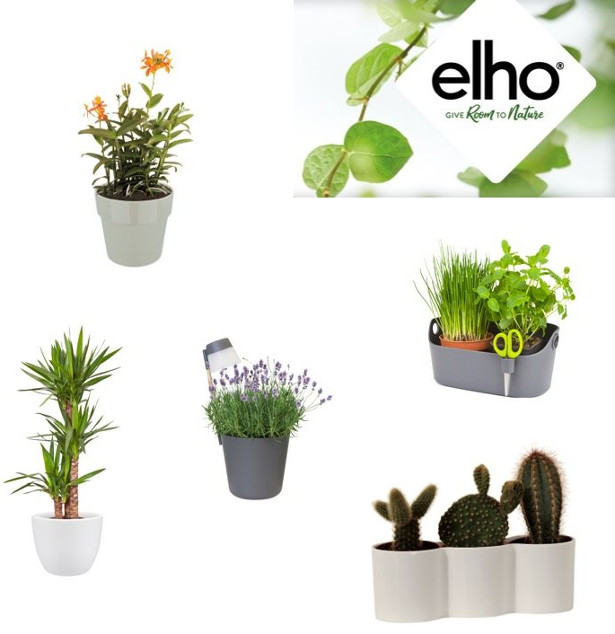 …Cook
If your dad is a perfectionist in the kitchen it has to be fresh herbs.
Brussels Herbs Station RRP £11.29
…Entertain
Does your dad like to party? Extend the warm summer nights with clever solar lighting and a planter in one.
Flower Light RRP £39.99
…Share
Get your dad on board with the #urbanjungle. Trendy cacti and succulents are highly 'Instagrammable'.
B.For Diamond Trio RRP £2.69
…Go large
If your dad likes to make a design statement then exclusive Elho pots and planters are perfect. And the larger sizes come on wheels to save his back!
Pure Soft Round RRP £21.79 to £115
Or for a dad in training…
We might be pushing it but…why not give a prospective parent the chance to practice his skills on a houseplant? Plants thrive with plenty of love, care and attention. Just like children.
B.For Original RRP £2.99 to £4.99
Elho pots and planters are widely stocked at all good garden centres, retailers and available online.
W: www.elho.com
F: www.facebook.com/elho

REVIEW: Admiral Grooming Products. "I am absolutely delighted with the quality of these items from Admiral Grooming, maintaining a groomed masculinity, requires quality products and that is what the Admiral range delivers, we thoroughly, thoroughly recommend them". InTouch Rugby Grooming Editor. www.admiralgrooming.co.uk
Your discount code is: RUGBY25
This will entitle you to 25% off your order, when you order
at www.admiralgrooming.co.uk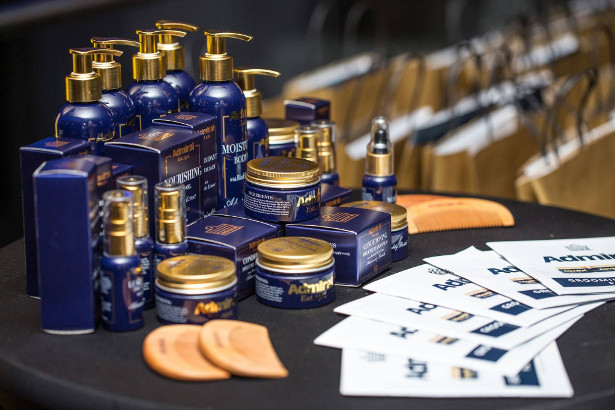 Barber Shop Quality. Est. 1914.
FACEBOOK | INSTAGRAM | TWITTER
Admiral is the original British sports brand with over 100 years of sporting heritage. The brand's roots are in football and is rightly credited with kicking off the popular replica kit market in the early 1970's.
The first Admiral grooming products range takes its inspiration from the Admiral Gold Menswear collection. Admiral Gold gets it's influences from the brands origins and it's British heritage, combining classic styling with modern elements.
This high-end grooming range is born of Admirals rich history and a love for the highest quality British-grown ingredients.
PRODUCTS
Face & Body
Shave & Beard
Haircare
Gift Sets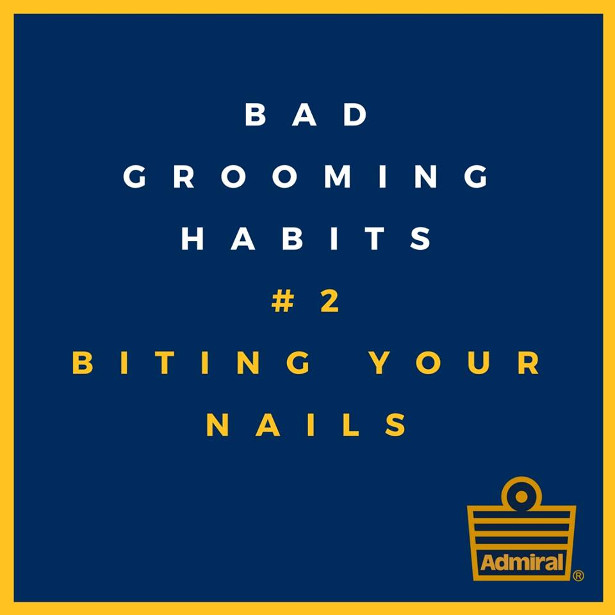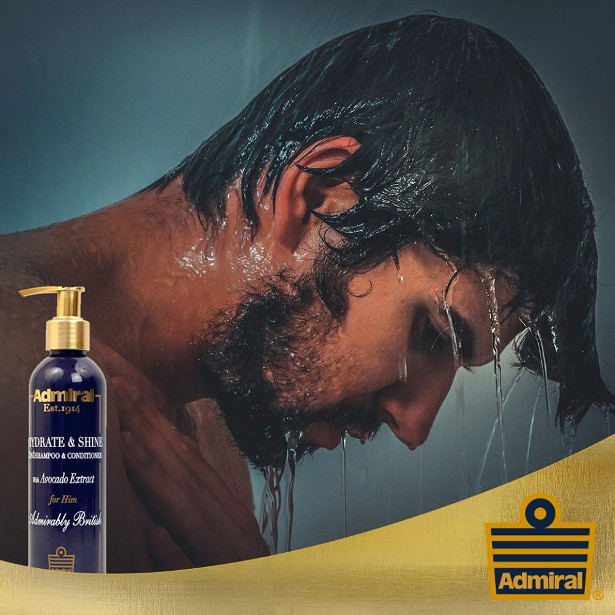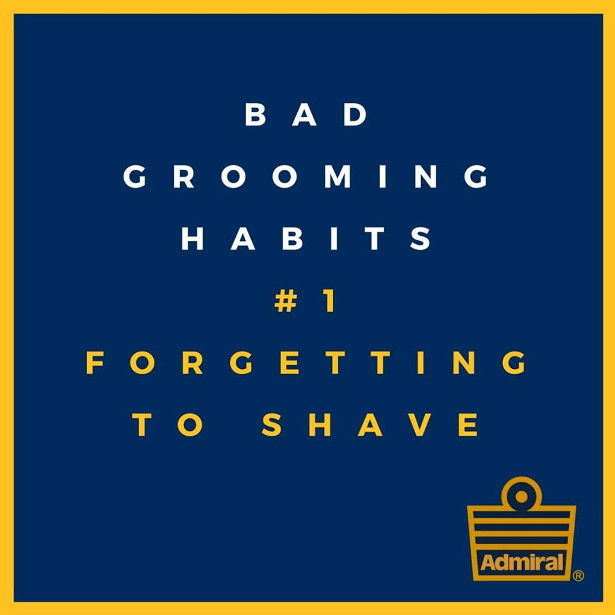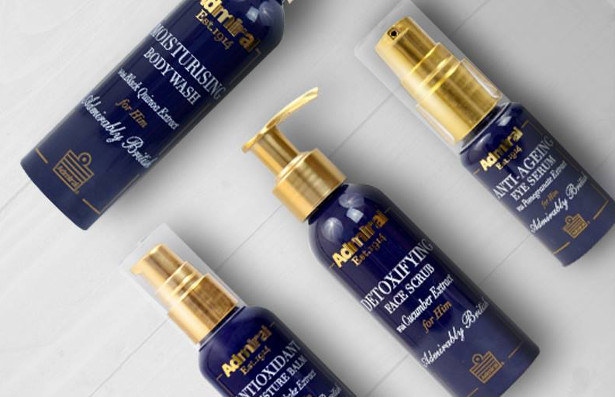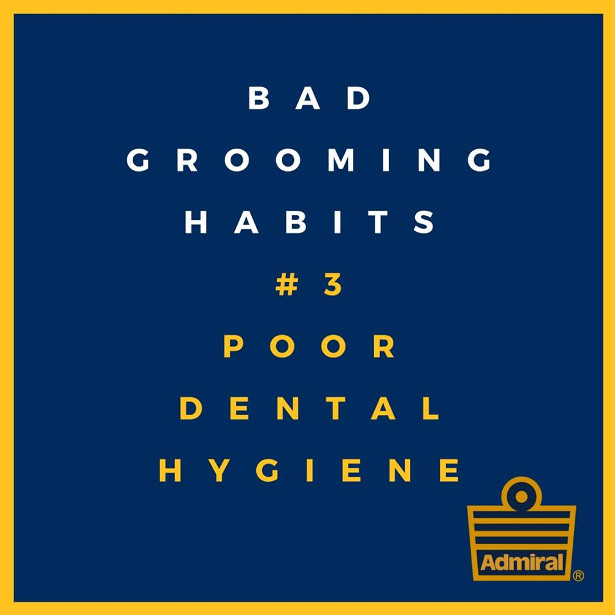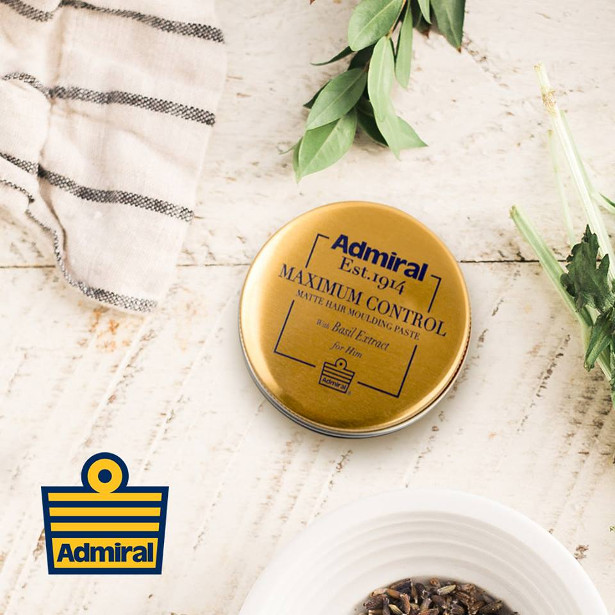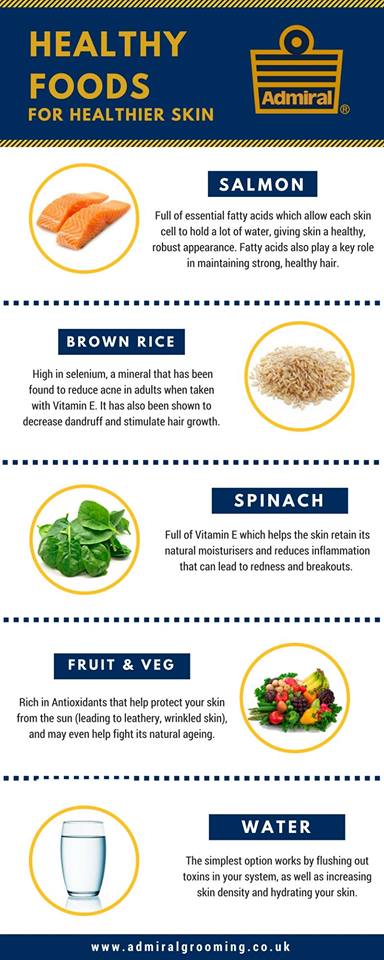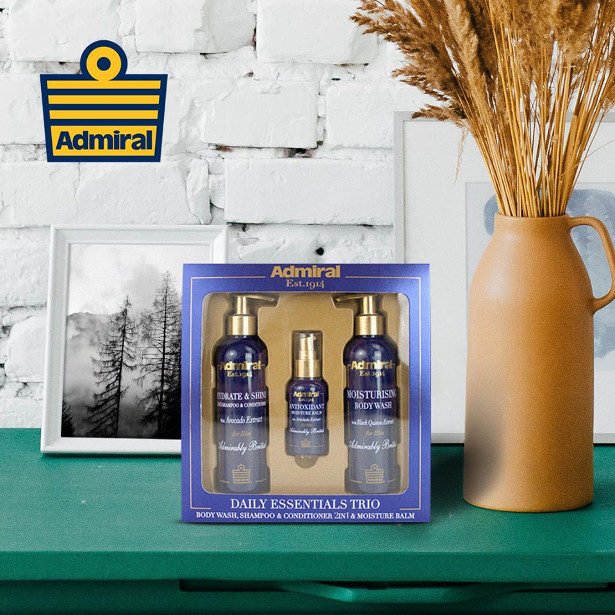 Share a moment of real connection this Father's Day with Johnnie Walker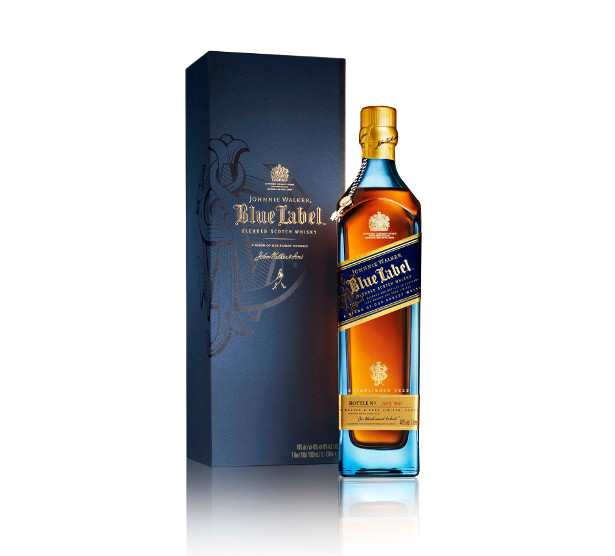 FACEBOOK | TWITTER | YOUTUBE | INSTAGRAM
This Father's Day, give your dad a bottle of Johnnie Walker Blue Label, the ultimate gift to give; an exceptionally rare blend from some of Scotland's rarest and finest whiskies, for a one-of-a-kind father.
In a way that socks, a tie, aftershave or cufflinks can't do, Johnnie Walker Blue Label creates an invaluable opportunity for you and your dad to reconnect, as you enjoy this extraordinary whisky together.
Johnnie Walker Blue Label is an unrivalled masterpiece; only one in ten thousand casks contain whiskies of sufficient character and quality to produce the signature smooth taste. An extraordinary whisky to share over extraordinary occasions, Blue Label helps to create invaluable moments for you and your loved ones.
For a truly premium touch, the Whisky Exchange will also engrave your bottle with a personal message, helping you to further convey your thanks.
Johnnie Walker Blue Label 70cl
Available from The Whisky Shop London, Selfridges and The Whisky Exchange
RRP: £140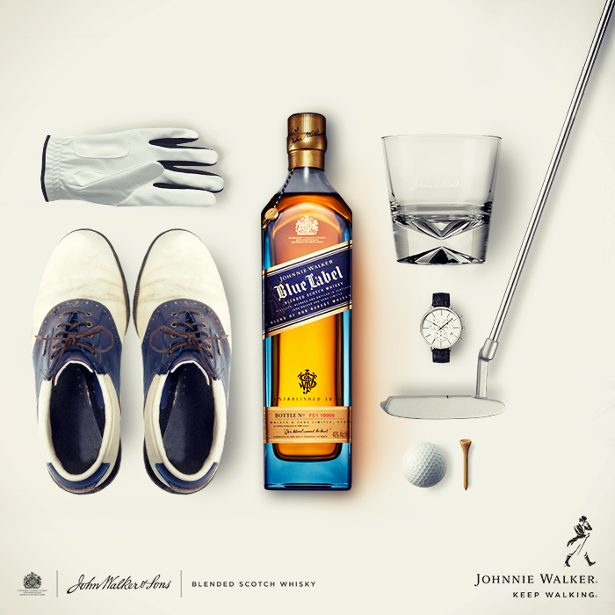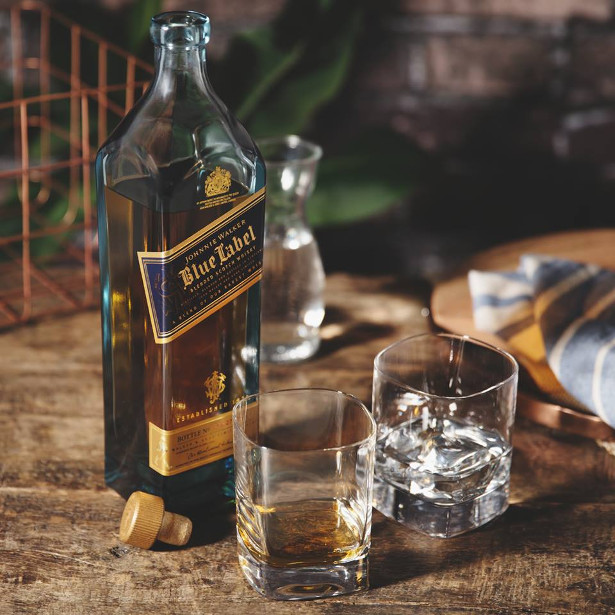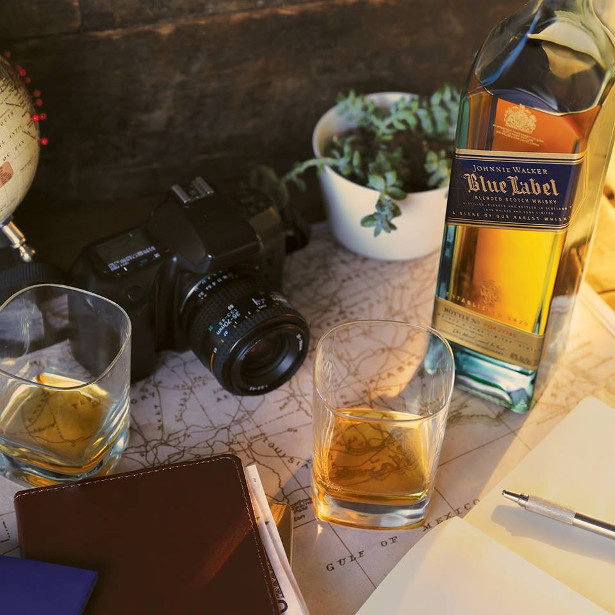 CYCLEPEDIA: Gift Wrap Book & CYCLEPEDIA: a celebration of the best bicycles designed over the past 90 years. www.thamesandhudson.com
TWITTER | FACEBOOK | PINTEREST | INSTAGRAM
CYCLEPEDIA: Gift Wrap Book
9780500420928 £12.95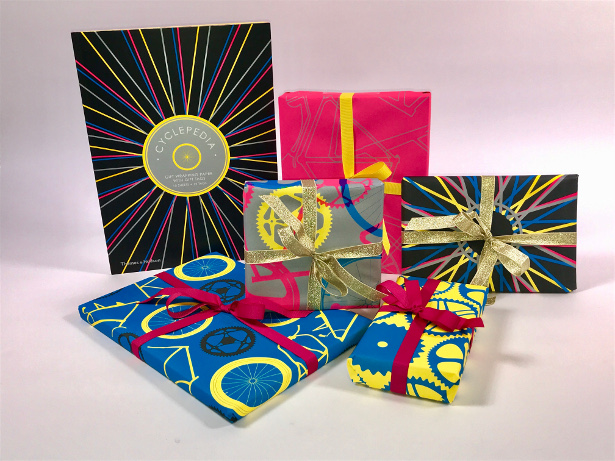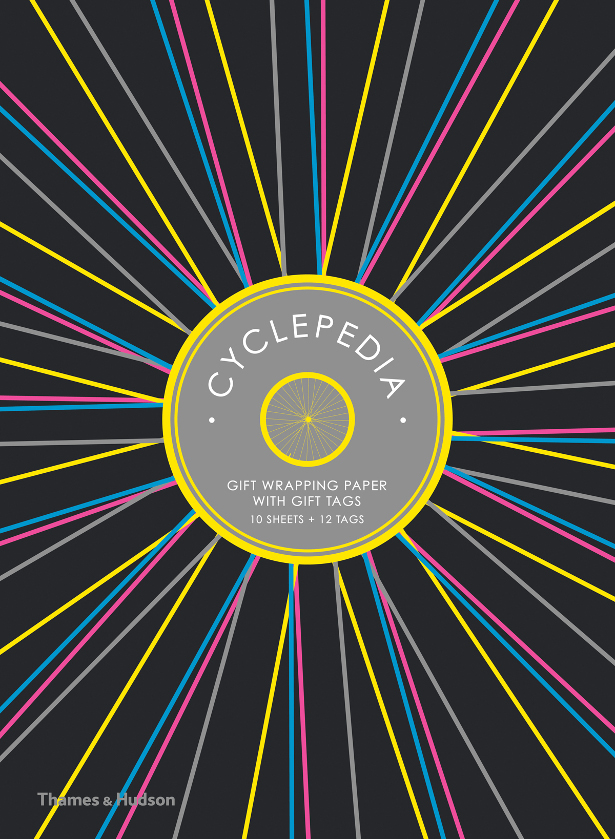 The illustrations on these gorgeous wrapping papers are all inspired by Cyclepedia, Michael Embacher's celebration of the best bicycles designed over the past ninety years. This stylish set includes ten sheets of wrapping paper and twelve gift tags.
CYCLEPEDIA
THE BOOK THAT INSPIRED THE GIFT RANGE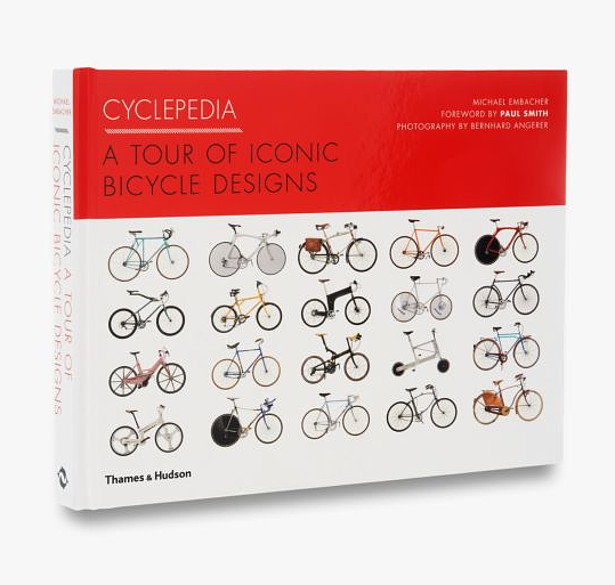 A homage to the beauty of two wheels, Cyclepedia is a celebration of the best bicycles designed over the past 90 years.
'This sumptuous photographic anthology of bicycle design is so drool-inducing it ought to be sold in brown paper'- Independent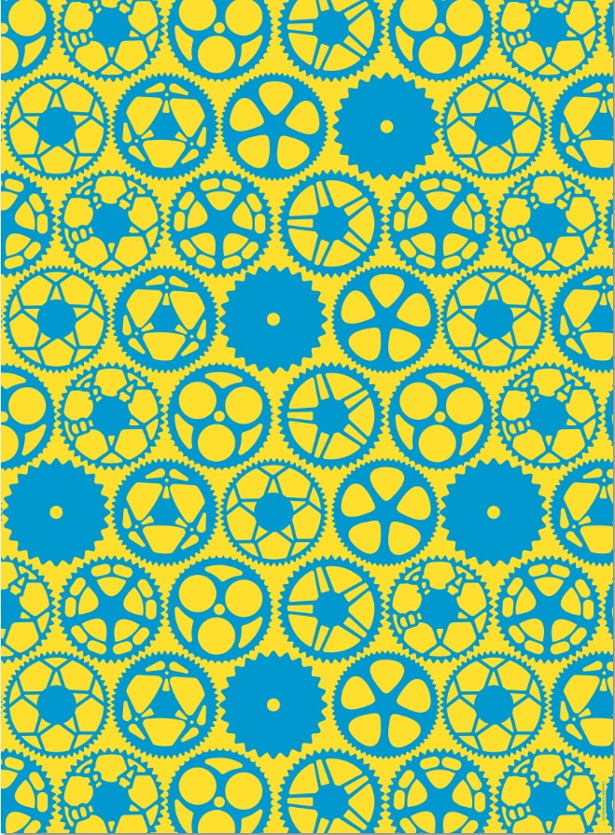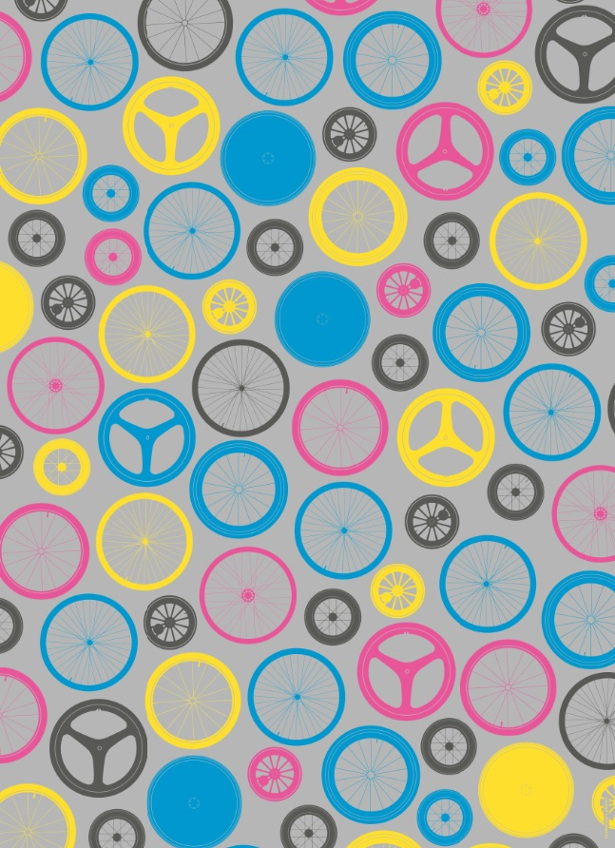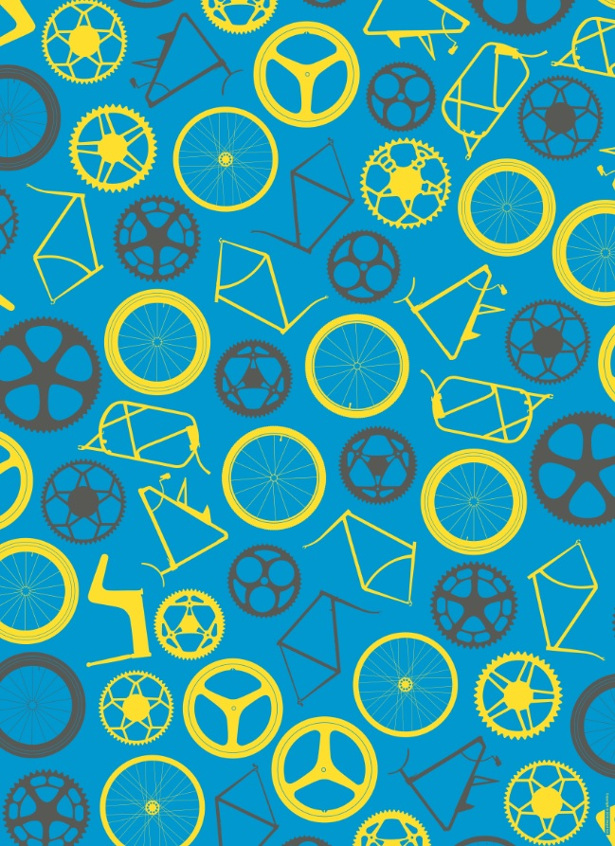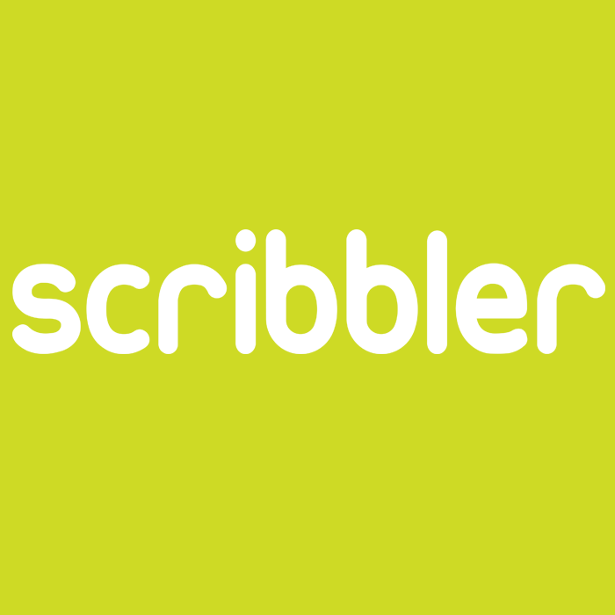 GOOD ONE, DAD! FATHER'S DAY SUNDAY 17TH JUNE ! Cards & Gifts from scribbler >> www.scribbler.com
Our dads are the best – they're taxi drivers, lawn mowers, spider catchers, awful dancers, smelly farters, and terrible jokers all in one!
Celebrate this Father's Day (17th June) with a card from Scribbler that reminds you of your dad's terrible jokes. As well as funny, cheeky, and boozy cards, we also have great cards for gay dads, step dads, and even granddads, so no dad feels left out!
To make your card extra special and stand out from the sea of socks your dad usually receives, why not personalise a card, with your hilarious childhood photos, or add a personal message and send it directly to him using the Scribbler website: scribbler.com.
Our hilarious gift range includes: Stormtrooper drinking glasses, Farts in a Jar, gourmet popcorn, reusable coffee cups, man bags, Mr Beard novelty soaps, Mr Mug mugs, the News Game and a Retro Pocket Game.
The new product range is available in Scribbler's 36 UK stores now, with Scribbler.com stocking the full card collection only.
Keep your eyes peeled for exclusive deals and competitions on Scribbler's social media channels in June too – because everything you have, you got it from the bank of Dad!
Cards available online or in stores from £2.75+ (depending on card size). Gifts available in stores only.
ABOUT SCRIBBLER Scribbler is a UK-based greeting cards and gifts company, known for its edgy humour and alternative take on traditional greeting cards. Founded by husband and wife duo John and Jennie Procter in 1981, Scribbler now has 36 stores across the UK and an online personalised card website.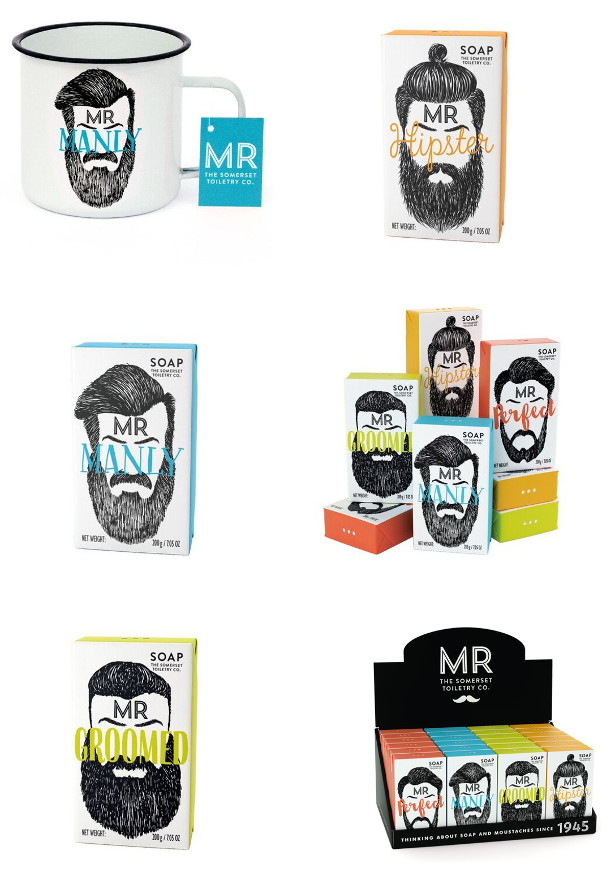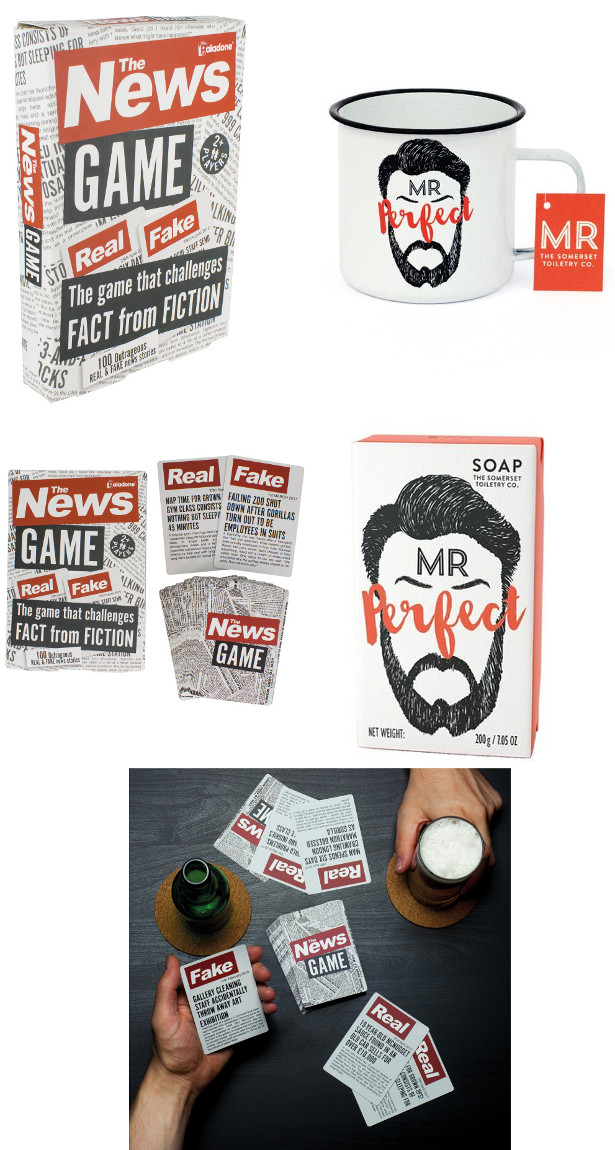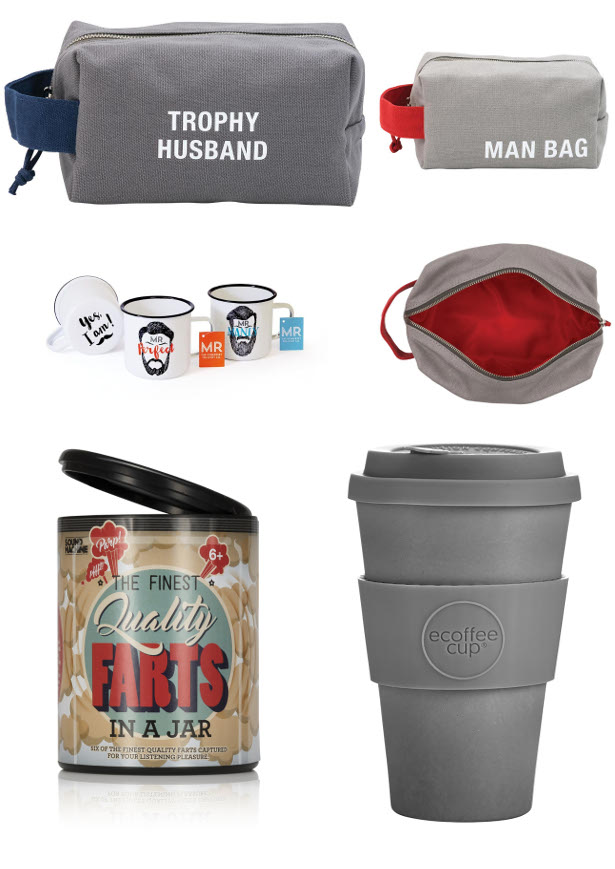 FATHER'S DAY GIFTS
Stormtrooper Glass – £12.99 The perfect glass for any Star Wars fan.
Farts in a Jar – £7.99 Trumps, parps and whiz poppers… flatulence amuses and delights us all. Long and loud or low and slow, we've canned six of the finest farts for your listening pleasure.
Reusable Coffee Cup – £11.99 This Ecoffee Cup, is environmentally responsible, reusable, and made with naturally organic bamboo fibre. It's also fully dishwasher safe and has a fully sealable non-drip lid. Perfect for dads on the go!
Man Bag – £9.99 The Hilarious Say What? Man Stuff travel bags are durable, rugged and will keep every man organised with all the tools on the go.
Mr Beard Novelty Soaps – £4.99 'MR' Soap Bars; Luxurious soap bars blended with Shea butter to care for hard working skin. Available in: • Spearmint & Patchouli • Sage • Cedarwood & Lemongrass • Black Pepper & Ginger
MR Mugs – £5.99 Designed with a vintage chic look, a multipurpose mug that can be used as a camping and well-loved shaving mug. • Mr Perfect Enamel Mug, 500ml • Mr Manly Enamel Mug, 500ml
The News Game – £5.99 Read all about it! In this era of fake news, can you tell the truth from the lie? Play the News Game and test your powers of
deduction, along with your friends, and play this superfun, laugh-out-loud game. One person reads out the headline followed by the story and you have to guess whether it's real or fake news!
Retro Pocket Game – £14.99 Conveniently play retro games wherever you go. With over 100 8-Bit games to choose from you'll be sure to find some of your old favourites. The 1.8" LCD screen and keyring addition help keep you entertained on your long commutes.
Gourmet Popcorn – £1.99 Joe & Seph's award-winning popcorn is made in England with all-natural ingredients. The popcorn is air popped and is processed by flavour sequencing, ensuring a healthier delicious taste. Try our new flavours which include: Sassy Salted Caramel, Silly Chilli Chocolate, Seriously Spicy and Whisky.
SELECTED FATHER'S DAY CARDS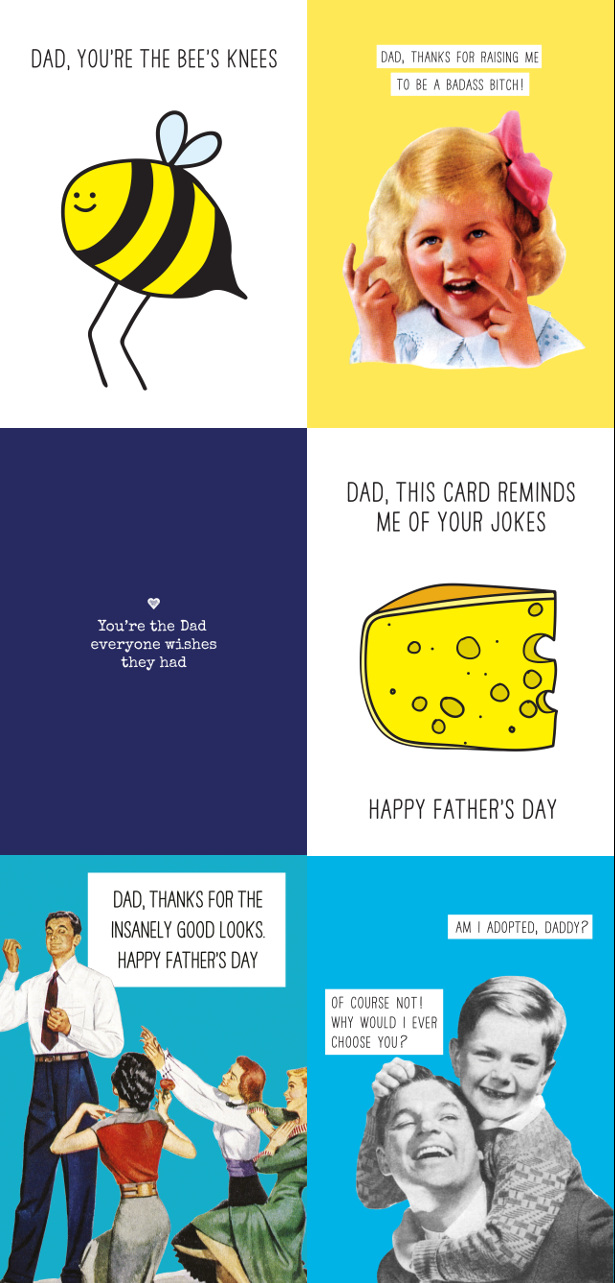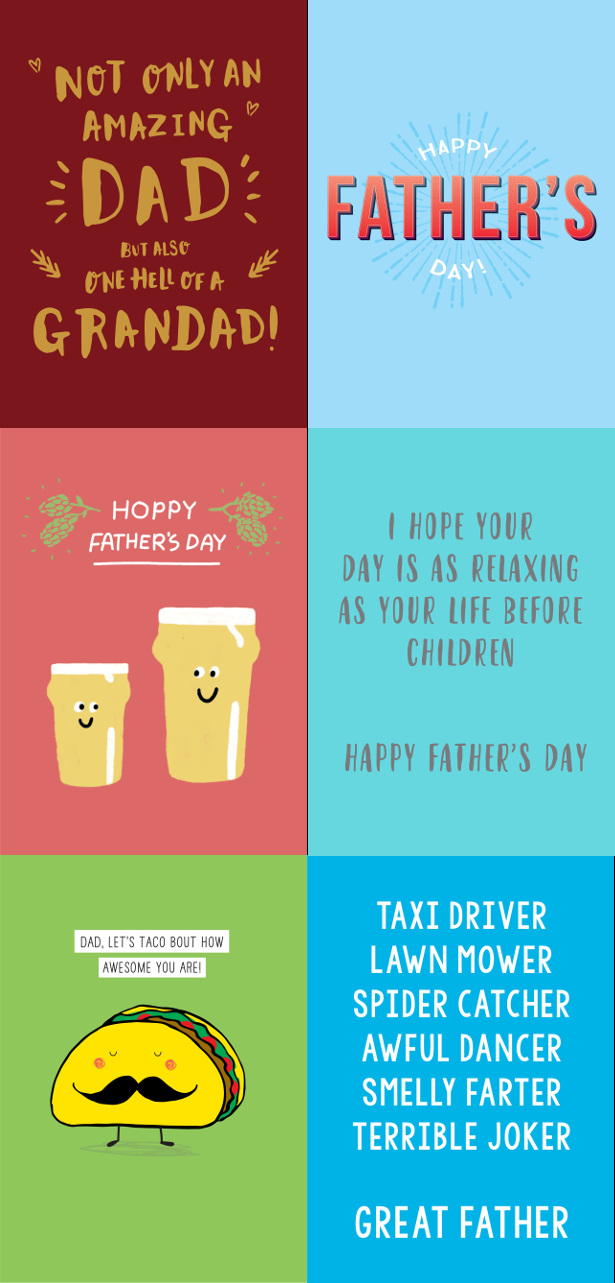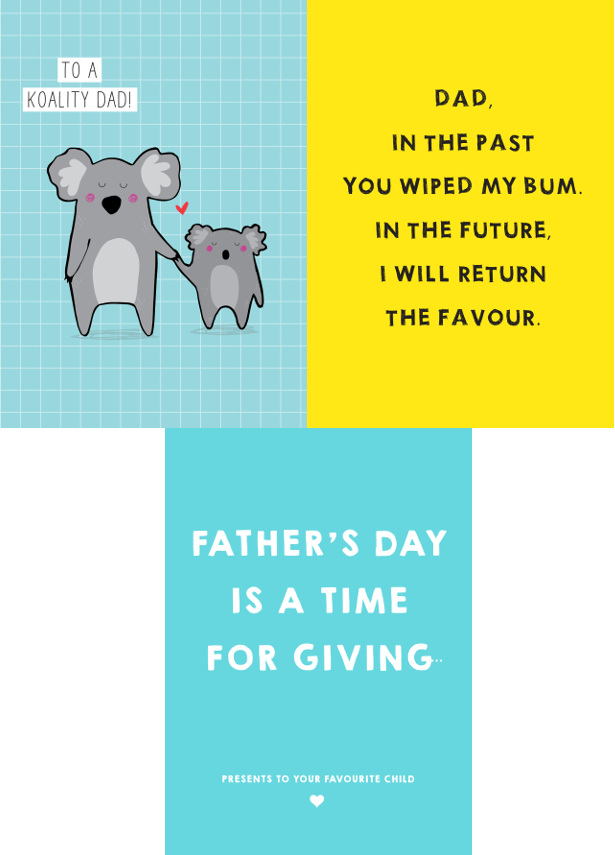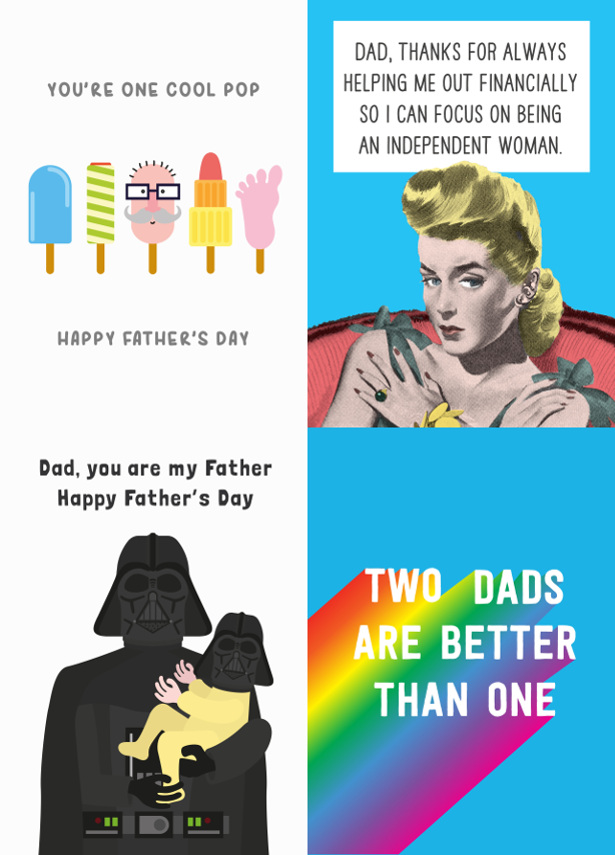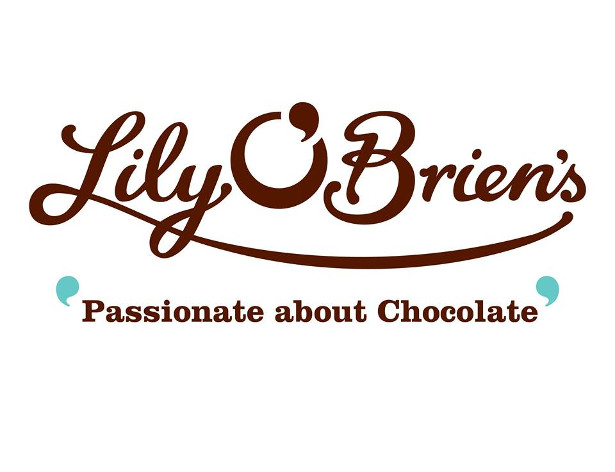 FACEBOOK | TWITTER | INSTAGRAM | YOUTUBE | PINTEREST
The award winning Ultimate Collection comes with a beautiful blue ribbon and bow so you don't need to worry about decorative touches. Each box contains 16 delectable chocolates using ten recipes guaranteed to impress Dad this year.
The recipes include Sticky Toffee, Praline Perfection, Caramel Macchiato, Lemon Meringue Pie, Death by Chocolate, Le Crunch Chocolate, Zesty Orange Chocolate, Hazelnut O'Brien, Double Chocolate Truffle and Simply Chocolate.
The Ultimate Collection 220g costs £7 at Tesco.
The Ultimate Chocolate Collection, 16 chocolates.
See more at :- lilyobriens.co.uk/all-chocolates/by-flavour/milk-chocolate/the-ultimate-chocolate-collection-190g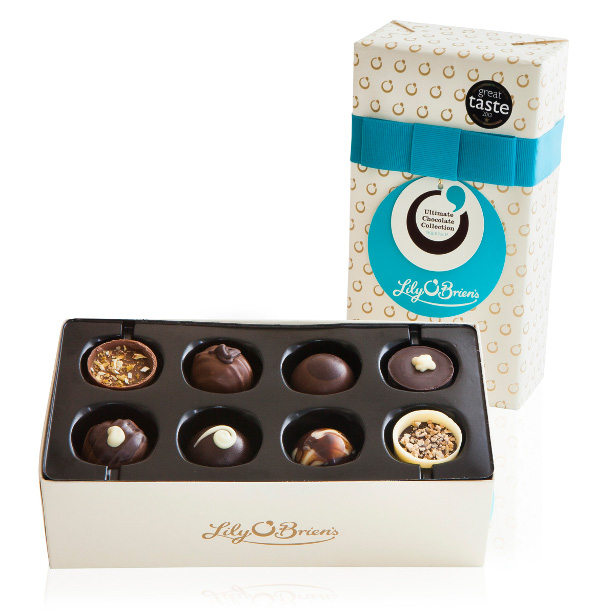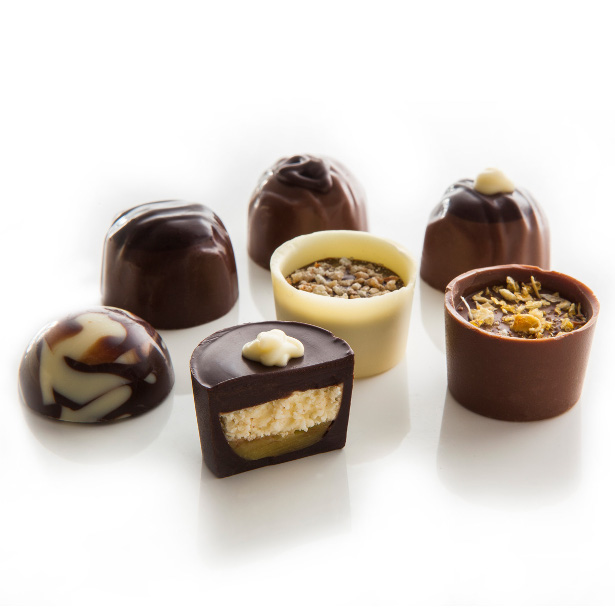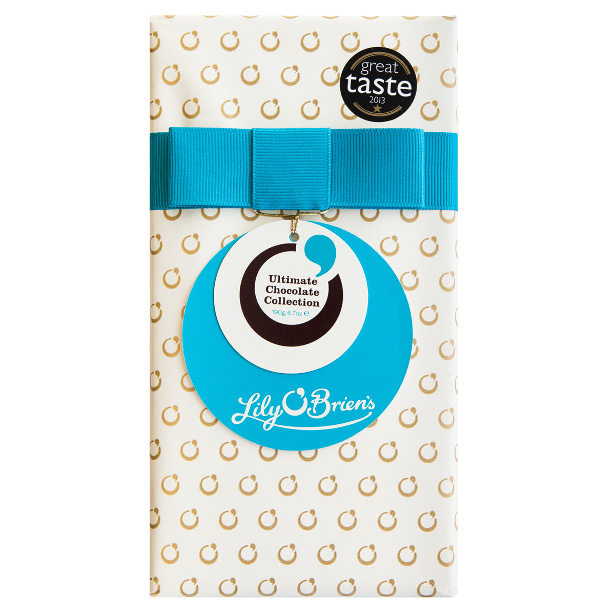 THE NIVEA MEN BODY SHAVE RANGE LINE-UP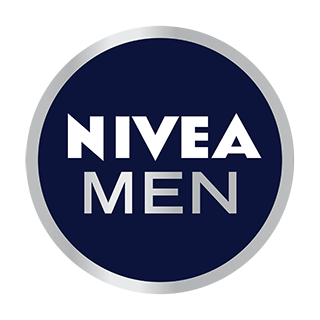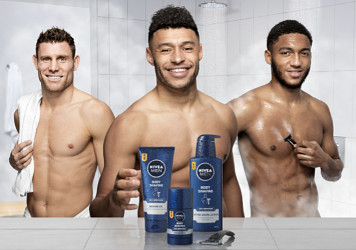 Designed for in shower application, the new easy to use NIVEA MEN Anti-Irritation Body Shaving Range ensures the best body shave for clean and protected skin without irritation.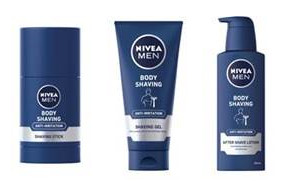 **HERO PRODUCT** AN INNOVATIVE FIRST: NIVEA MEN Anti-Irritation Body Shaving Stick, 75ml, £6.00- Compact and easy to use in the shower, this miracle stick allows for an efficient, fast and protected body shave with minimum irritation. Unlike traditional shaving gels, the specially developed formula is designed for use in the shower, meaning it won't wash off mid shave. The transparent formula provides the ultimate precision shave without catching or irritating skin. Perfect for hand luggage or your gym bag, allowing you to look and feel your best wherever you are.
FOR A GENUINELY GOOD GLIDE: NIVEA MEN Body Anti-Irritation Shaving Gel, £4.50 – The new gel moisturising formula contains gliding polymers which stay put on the skin – even under the shower – to provide exceptional razor glide for a soft and protected shave.
FOR OPTIMAL AFTER CARE: NIVEA MEN Anti-Irritation After Shave Lotion, £6.00 – Supports your skin immediately after shaving, effectively protecting it against irritation – so you can shave again whenever you like. The lotion absorbs quickly and moisturises intensively, helping the skin to rebuild its natural protective layer to leave skin looking and feeling smooth and healthy.
All three NEW NIVEA MEN Body Anti-Irritation products – Shaving Stick, Shaving Gel and After Shave Lotion, can be used together to prevent post-shave redness and irritation and be sure of a comfortable, groomed and fresh feeling for longer.
* TOLUNA Male Body Shaving Quant research, 305 UK males, 2015
Foodie Favourites for Father's Day!
Brindisa – 'Ham School' Get 'hands on' and treat Dad to an evening learning how to taste, carve and pair Spanish ham with wine. Two hour sessions run at Brindisa Borough Market, twice a month.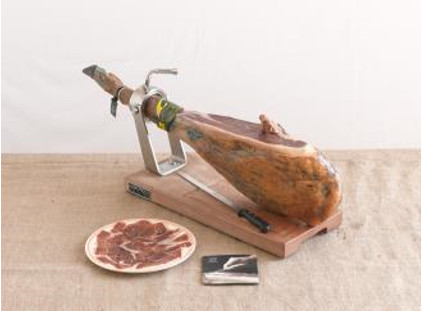 Ten Acre – When the Chilli Got Sweet Something tasty for Dad's lunchbox. Ten Acre snacks are 'Free From Plus', meaning that each packet is; diary, gluten, GMO & MSG free, plus, vegan and vegetarian. These crisps are made for everyone to enjoy!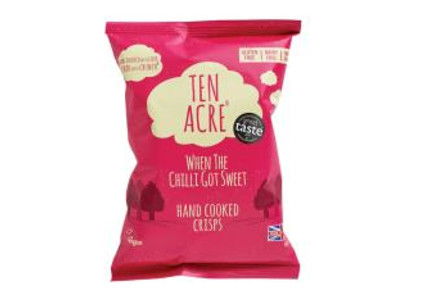 Sheppy's – House of Cider 'The' cider destination in the UK offers tour packages, tastings, a restaurant and a farm shop and deli with delicious local produce. For the ultimate cider adventure, take a trip to Bradford-on-Tone in Somerset.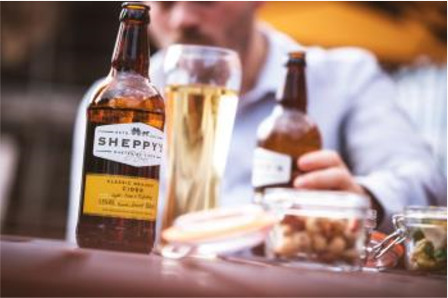 Tigg's – Smokin' Tomato This cheeky dressing is the perfect food match to any main meal. A succulent, tangy tomato with a subtle smattering of smoked paprika and a nibble of red chilli.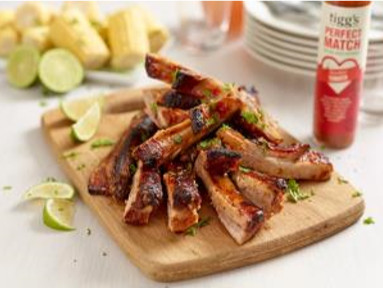 Colston Bassett – Stilton Treat Dad like royalty with the king of British cheeses. Smooth and creamy. This Stilton is hand ladled for a mellow finish.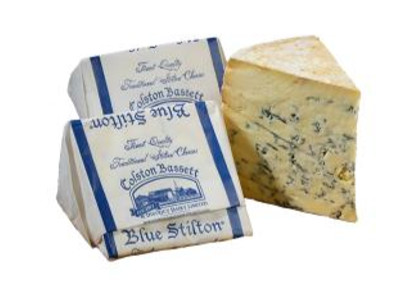 The Bay Tree Smokey Chipotle Sauce Makes burgers beautiful. A hot and smoky addition to meats. Perfect for Dad's flame-grilling antics this summer.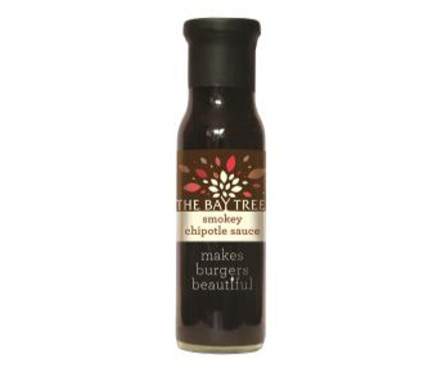 Brindisa – Alemany Soft Turron Made with 70% finely ground, roasted Marcona almonds and rosemary honey, this rich turron crumbles in the mouth. Perfect for nutty Dads with a sweet tooth!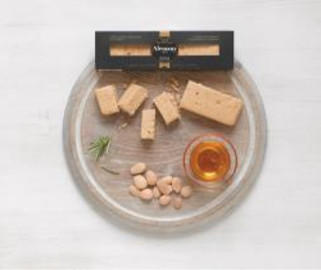 Dadmin Celebrates all the jobs Dads do with a range of stylish products and gifts so you can do your Dadmin with pride! www.dadminstore.com Unique gifts for Dads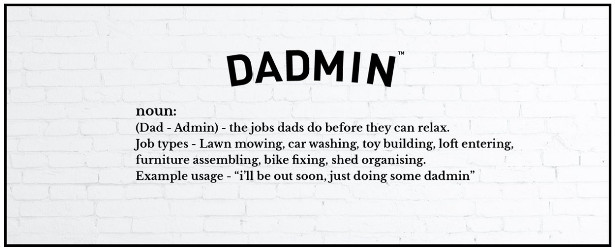 What is Dadmin?
Dadmin is a phrase that combines the words Dad & Admin. It's actually a celebration of all of those jobs we find ourselves doing in life. It was a term that we started using with friends in a fun way and the idea for this brand stemmed from there.
Where are you based?
We are based in the UK but can ship our products all over the world with pleasure.
How long will my products take to arrive?
We currently hold 90% of our stock ready for dispatch. So most orders placed by 12noon will be dispatched the same working day. First class Royal Mail usually arrives the following day. Any orders taken after 12noon on a Friday and over the weekend will be dispatched on the Monday.
If a product is printed on demand the turnaround time until dispatch is 3-5 working days maximum. This will be highlighted on the product page.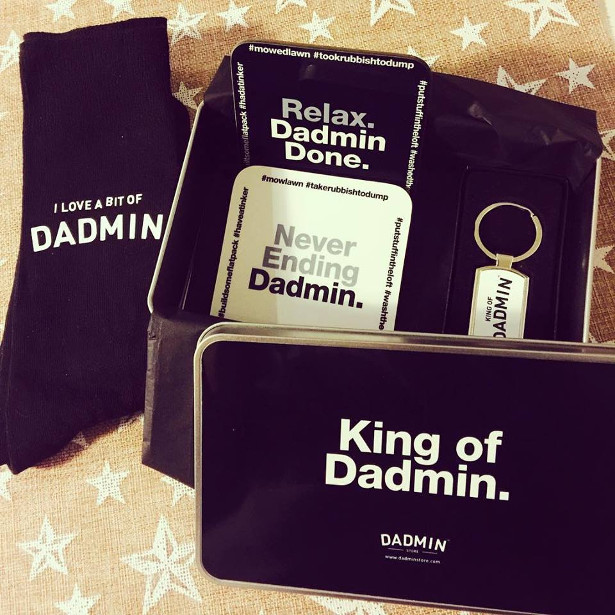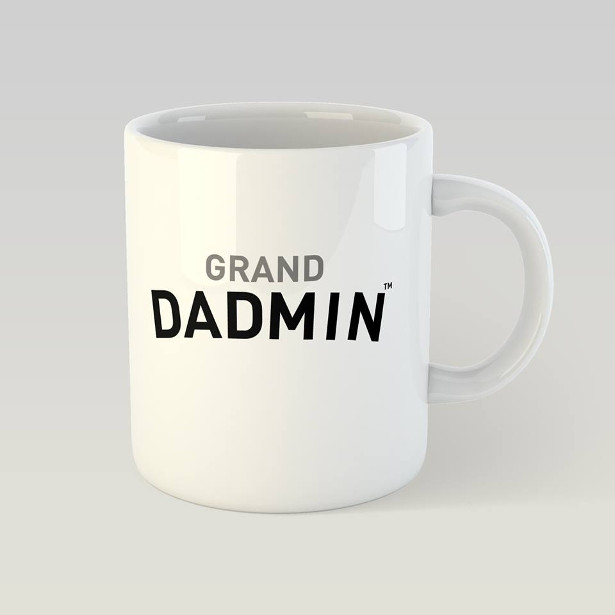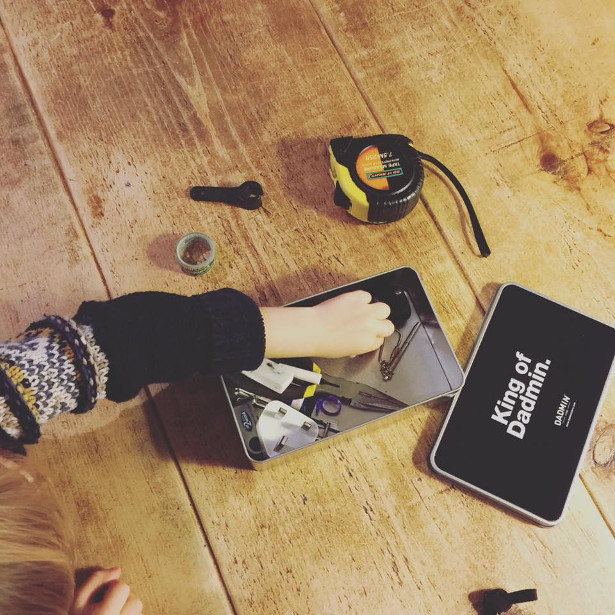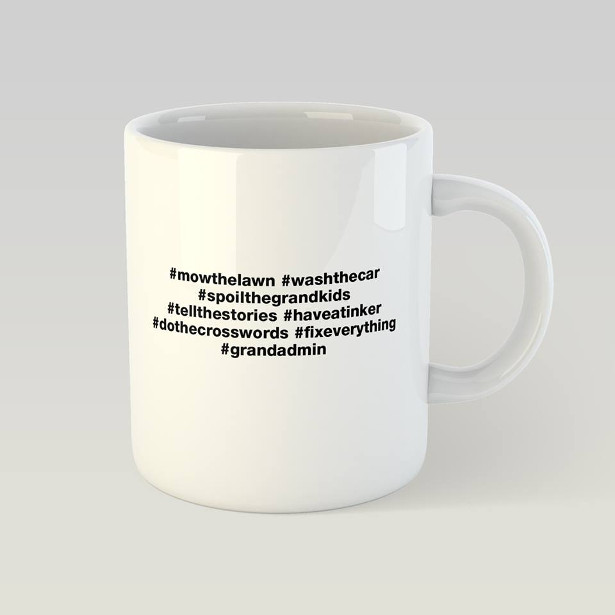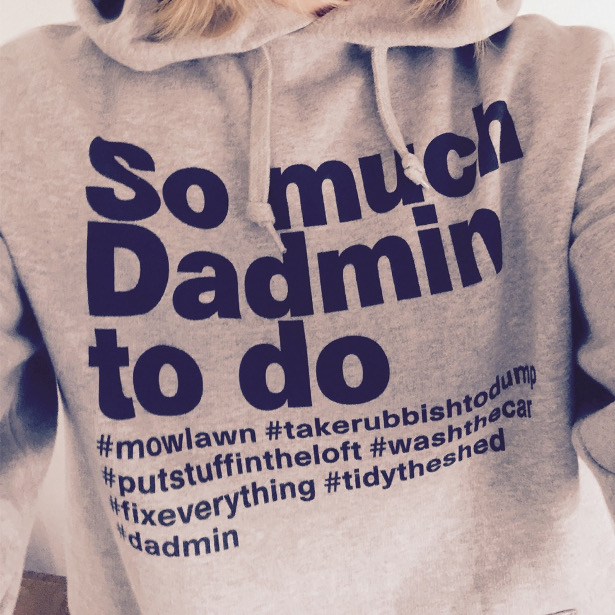 Is dad travelling extensively this summer! SPLAT's EXPRESS ORAL CARE FOAM is An Ideal gift basket Filler For Dads Who Are Always On The Move!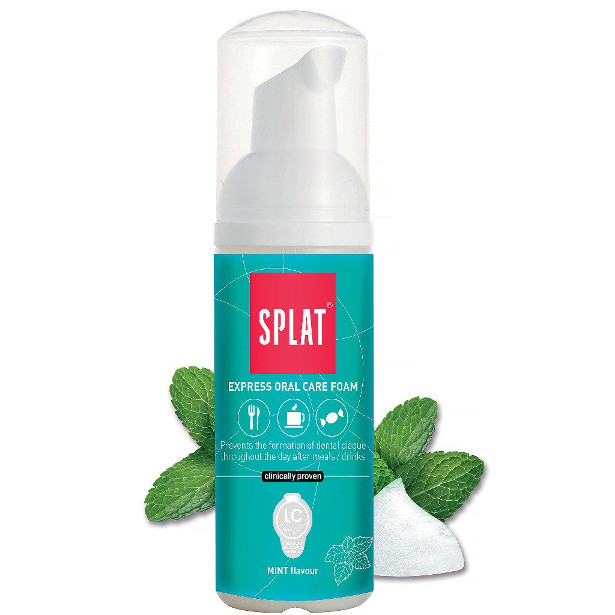 TWITTER | FACEBOOK | INSTAGRAM
Stumped about gift basket fillers this Father's Day? Finding the booty to fill a bootie can be one of the toughest challenges at Father's Day.
For loved ones who are on the move SPLAT's EXPRESS ORAL CARE FOAM has them covered, with no toothbrush or water needed, the all natural and organic oral foam quickly allows one to maintain healthy dental hygiene on the go and after meals. With the world waking up to the idea of healthier options, SPLAT's naturally active fresh breath spray foam lasts for hours and provides up to 98% protection against plaque while normalising oral pH balance after just 20 seconds of use. Ingredients include licorice, altai sea buckhorn, pomegranate extracts and aloe vera gel. Winner of a Beauty Shortlist Award 2017. Available at Harrods Pharmacy, Superdrug online and www.splatoralcare.uk. RRP £5.95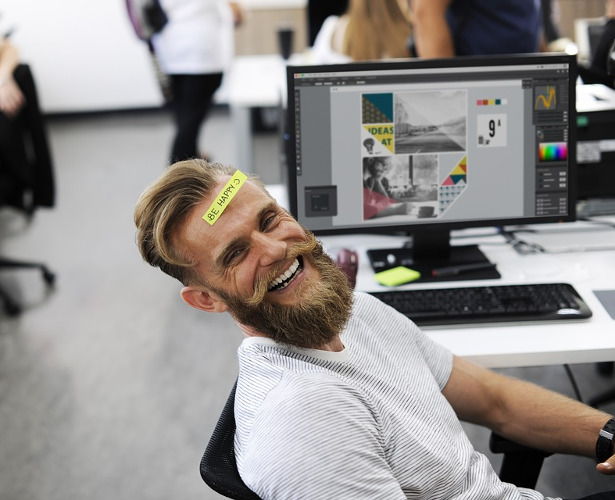 SPLAT love what they do, creating innovative and natural oral care products that the consumer can trust for their little ones, family and for themselves. Their aim is to exceed expectations, with products that contain natural ingredients and really benefit the user, all while being environmentally concious. With 16 years of innovation and clinical testing behind them SPLAT's goal is to improve the world one smile at time. Give the gift of SPLAT this Christmas to your loved ones!