Üllo is a revolutionary wine purifier that filters sulfites with Selective Sulfite Capture technology to restore wine to its natural taste -as if you opened the bottle right at the vineyard. It is estimated that 3 million Americans may be sensitive to sulfites. When founder James Kornacki learned his aunt was sensitive to these chemicals, he made it his mission to solve this problem and launched Üllo.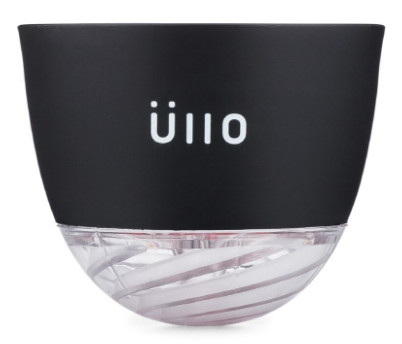 Sulfites are artificial preservatives that are added to all wines to prevent oxidation and bacterial spoilage, but once the bottle is opened they are no longer needed. Some people even claim that removing sulfites helps to prevent a headache the next day.
Üllo is a first of its kind for wine and a revolution for wine drinkers seeking a healthier way to enjoy their favorite bottle.
In addition to removing sulfites, Üllo includes an adjustable wine aerator and comes with 4 replacement filters, a travel bag, and a display base to capture stray drips. It is made from BPA-free materials and fits on top of any wine glass, or integrates into Üllo's custom, hand blown glassware. Retail price is $79.99 with disposable filters sold in 6-packs $19.99, 10-packs, $29.99 and 15-packs for $39.99. Üllo WITH: decanter $149.99, carafe (129.99) and Florence ($129.99) www.ullowine.com
Renaissance Tuscany has created the ultimate family package that promises to spoil dad during a break to the picturesque Serchio Valley to celebrate Father's Day.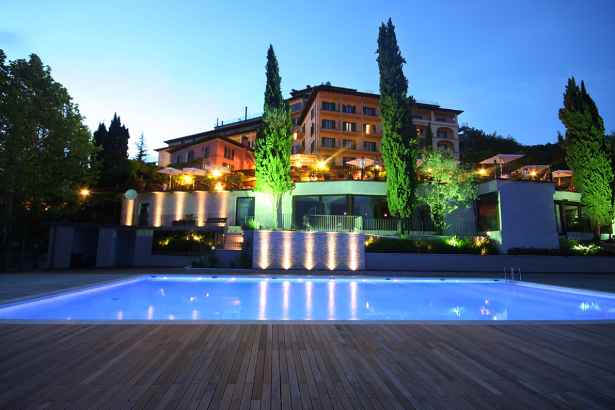 Upon booking the package, guests will be able to redeem a pair of Thomas Royall swim shorts for father and child to enjoy in the beautiful sunshine in Tuscany. The family can also enjoy an authentic pizza-making class in the heart of Italy with the hotel's Head Chef, whilst dad can relax with a spa treatment to help relieve the stress of everyday life.
The Festa Del Papa package includes:
• Two-night stay for a family of four with daily breakfast
• Vouchers for 2x Thomas Royall swim shorts / swimsuit for father and child to be redeemed on the Thomas Royall website
• Relaxing spa treatment for dad to relieve muscle tension
• Pizza-making class for the whole family
The package is priced from £1,015 for a family of four, excluding resort fee.
www.renaissancetuscany.com/en/  www.thomasroyall.com
www.fatladattheback.com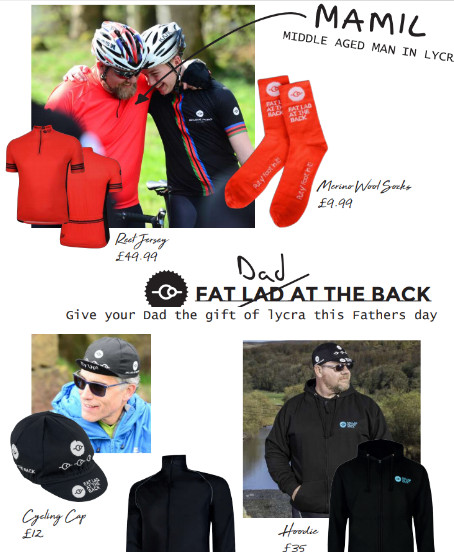 Cook your way to dad's heart this Father's Day!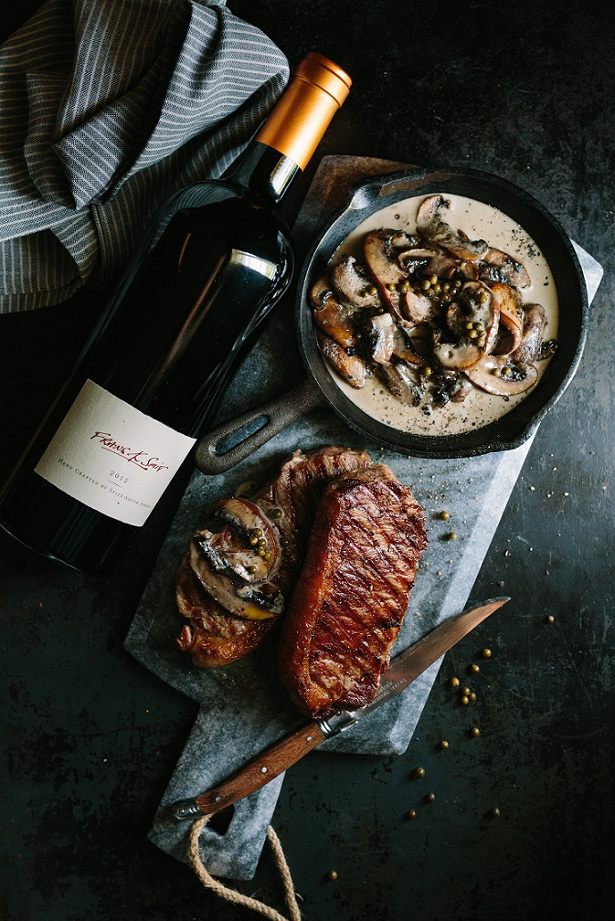 Father's Day gifts needn't be extravagant or store-bought. Showing your love can be as easy as sharing a meal and quality time with Dad. Try out this delicious steak with a side of creamy mushroom-and-green-peppercorn sauce, paired with the 2012 Frans K Smit Red Blend from Spier. This simple yet special meal is sure to make Dad's day!
Pan-fried steak with creamy mushroom-and-green-peppercorn sauce
with Spier Frans K Smit Red Blend 2012
For an occasion like Father's Day, sometimes the best gift is a well-cooked meal! Treat Dad (and the rest of the family) to a well-aged, pasture-reared steak. Be sure to make plenty of sauce, though, as you're bound to be licking the pan afterwards!
(Serves four. Prep and cooking time: 30min.)
For the sauce:
• 60ml butter
• 15ml olive oil
• 400g brown/portabellini mushrooms (sliced)
• 30ml green peppercorns (You should find these in the pickles section of your supermarket.)
• 250ml fresh cream
• Salt and pepper to taste
For the steak:
• 200-300g flat iron steak per person
• 30ml olive oil
• Salt and pepper to taste
Make the sauce first. Heat the butter and olive oil in a large wide pan. Fry the mushrooms over high heat until brown, then add peppercorns. Fry for 1min. Add the cream and let it bubble and reduce for about 3-5 minutes. Don't let it reduce completely. Season the sauce with salt and pepper and set to one side, covered, until your steak is ready.
Heat a pan or griddle until it is smoking hot. While you're waiting, brush the steaks on both sides with olive oil and season generously with salt and pepper. For a medium-rare steak, place the steak in the hot pan and fry for 3.5 minutes on each side. Remove and let it rest on a plate for 3 minutes. Serve hot, topped with the sauce, with or without salad and other sides.
Serve with a glass of 2012 Spier Frans K Smit Red Blend.
About the wine
A monster of a wine from the tiniest vintage cellar master Frans Smit has ever worked with. This 5-year-old gave him just 6500 bottles and has the makings of a long-distance runner ̶ with soft, rounded tannins. This is only his 2nd Merlot-based vintage since 2004. When a Merlot yield is good, it's king; Frans' personal default choice. He always pushes for Merlot when the vintage is good. 2012 was brilliant for Merlot, which sings through the layers of Cabernet Sauvignon and Cabernet Franc.
For more information visit www.spier.co.za.
Father's Tea-hee towel and a Husband's version!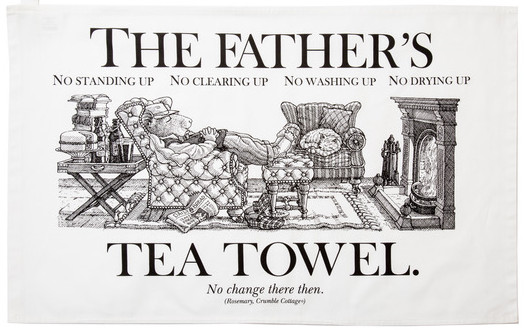 These are designed and produced by us in England and are only sold exclusively through our website www.crumblecottage.com. The character, Sedgewick, featured on the towel is from our Crumble Cottage books. RRP.£9.00
The Patio Black Spot Removal Company
Buying Father's Day gifts can be tiresome and difficult to find something a bit different to the standard PJs or socks! Patio Black Spot Removal makes a brilliant Father's Day gift as it gives Dad's a brilliant and fun garden project!
Patio Black Spot Removal works to restore the original colour of stonework (artificial & natural) along with block paving. It can be purchased as a product for a DIY job or as a service. The audience for Patio Black Spot Removal are extremely engaged, and you can see why with the results it produces.
With the average cost of laying a new patio between £130 and £150 per square metre, it makes much more sense to restore your patio back to its original form instead of replacing the entire patio!
Just look at the amazing results it produces:
Before….. And After!

Patio Black Spot really are a brilliant company and the founder Simon is available to act as a spokesperson. Here is a link to their YouTube to see this brilliant product in action, its a very therapeutic watch!
Fathers are very precious so why not give him a Fathers' day gift that will not only delight him but keep him safe?
How about a 6ft Henchman Ladder as a different but extremely useful Father's Day gift?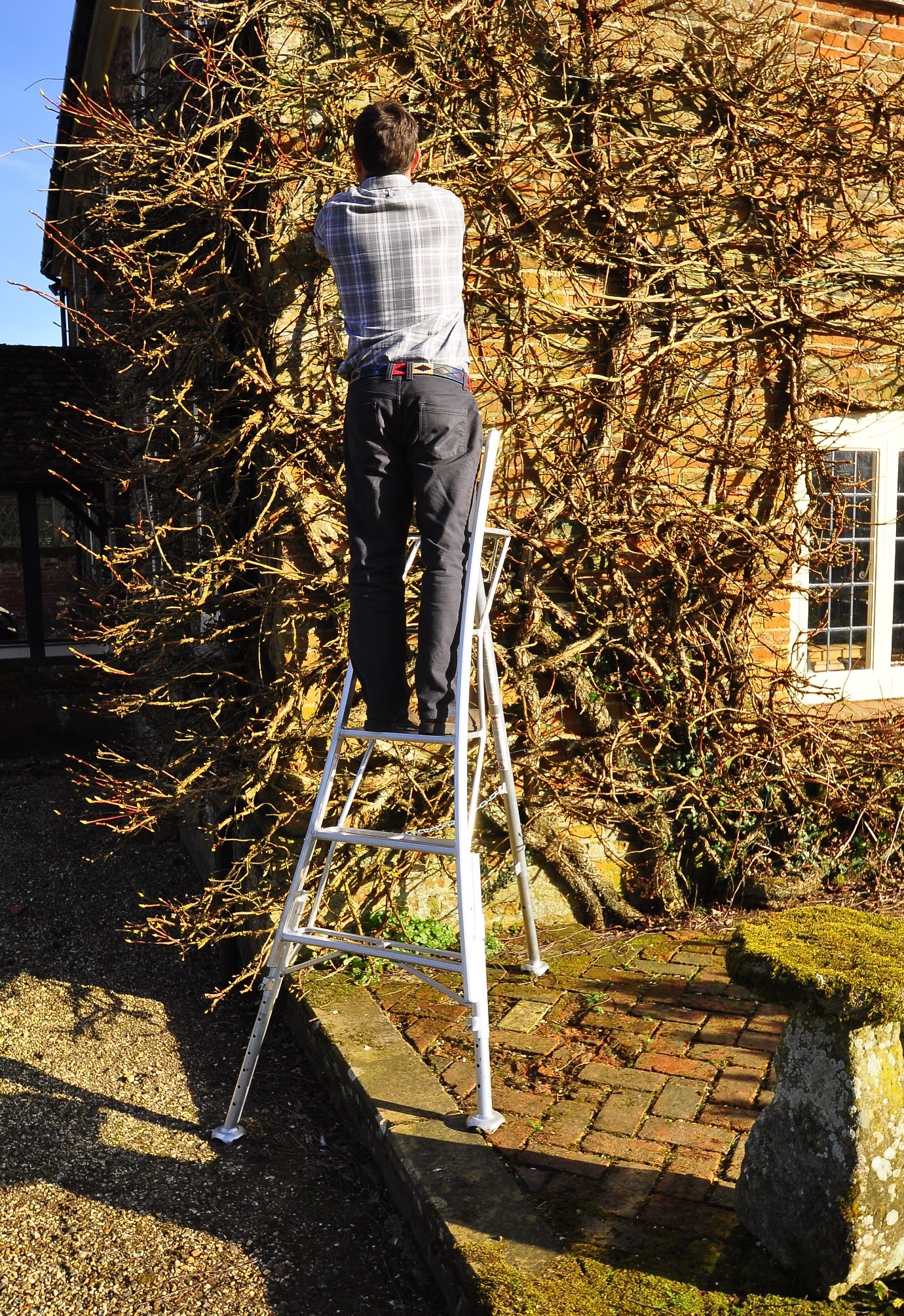 These UK designed ladders are the Rolls Royce of ladders but not only that, their three legged design make them far safer than step ladders and the safest ladder available.
I was surprised to see how many men visited the Henchman stand at Chelsea just to look at the ladders and wish they had one! I saw an equal number of chaps who came on just to say they owned one and how great they were.
I attach a pic of a ladder in use and also a studio product shot and paste details below. The price for a Henchman 6ft ladder with three adjustable legs is £275 including VAT and free next day UK delivery.
Henchman Platform Tripod Ladders work on the 'milking stool principle' – with three legs, they are impossible to wobble and extremely difficult to topple. This makes them a safer alternative to traditional ladders or stepladders, and ideal for indoor and outdoor jobs
Henchman ladders remain level and stable even on sloping ground, because their legs are individually adjustable. Their clawed feet prevent slipping and sinking on soft ground. The 18cm (7in) wide platform rung allows you to work in greater comfort and safety, tucking into the ladder. The combination of a wide platform and adjustable legs is unique to the Henchman. There is also a top rail for one-handed support whilst working, or which you can lean against when using both hands.
Henchman Platform Tripod Ladders are available in sizes ranging from 6ft to 16ft (180 to 490cm). For more information go to www.henchman.co.uk
SHARE THE EXOTIC SPIRIT OF RUM THIS FATHER'S DAY WITH HAVANA CLUB
– Treat Dad to Havana Club Añejo 7 Años: the original Cuban sipping rum –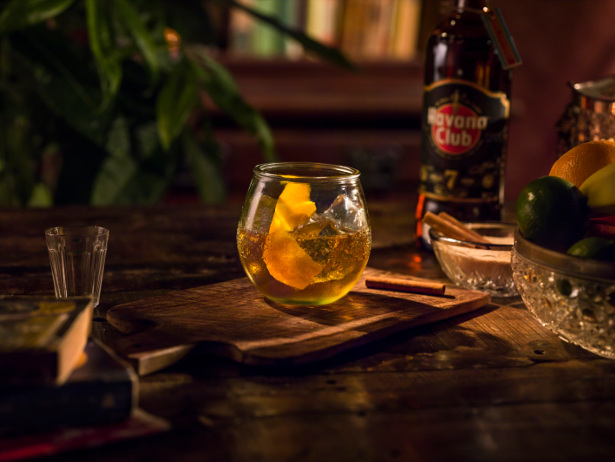 For too long, Father's Day has been synonymous with new socks, golf accessories and whisky, so Havana Club is calling upon sons and daughters around the world to inspire their father's this June with something new: the exotic spirit of Cuban sipping rum.
First crafted in the 1960s, Havana Club 7 was the first ever extra-aged Cuban rum that showed the world how rum, and not just the fine whiskies of the world, could be enjoyed neat. A true classic, 'Havana Club 7' is made from many different aged rum bases and a continuous ageing process that imparts deep layers of flavour including tobacco, sweet fruit and spices.
Key facts about Havana Club Añejo 7 Años – 40% ABV
Can be enjoyed neat, with water or ice to taste, or in a premium rum cocktail
RRP: £25 for a 70cl bottle
Available at www.thewhiskyexchange.com
RUM OLD FASHIONED
Recipe:
50 ml Havana Club 7
2 Dashes of The Bitter Truth Aromatic Bitters
1 Teaspoon sugar
1 Twist of orange peel
3 Ice cubes
Method:
In a lowball glass dissolve the sugar and bitters in the Havana Club 7
Fill the glass with ice and stir to dilute the ice for 30 seconds
Garnish with a twist and of orange peel and … Salud!
Ryde4Life – Senior Transportation: EZ Ride recently partnered with Lyft to provide on-demand, door-to-door service for independent older adults to get to doctor's appointments, run errands and other activities. This program has improved mobility for older adults in areas with limited or no public transit with hours of service on weekdays from 8 a.m. to 8 p.m. and has added Saturday service from 8 a.m. to 5 p.m.
EZ Ride, New Jersey's largest and oldest Transportation Management Association, created the Ryde4Life program in April 2017, in partnership with Transportation Network Companies like Lyft and Uber, to provide safe and reliable transportation services to help New Jersey's older adults go shopping, run errands get to doctors' appointments and remain social and active without needing a car.
Ryde4Life is easy to join through an online sign up at www.ryde4life.org or by calling 866.208.1307 Option 4. Members do not need a smartphone to participate; just a cell phone and credit card to register for the program.
Ryde4Life is available throughout New Jersey.
Wall Mounted Pull Up Bar £24.99 – One of our most popular products with fathers who like to keep in shape. This wall mounted pull up bar will be the perfect fathers day present for any father who likes getting a workout.
Link: https://www.ammfitness.co.uk/wall-mounted-pull-up-bar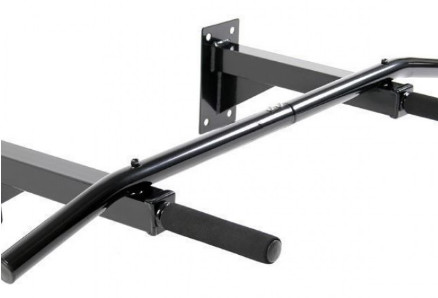 BUCKY (www.bucky.com)
Baxter Adjustable Back Pillow (https://bucky.com/collections/roadtrip-essentials/products/baxter-adjustable-back-pillows)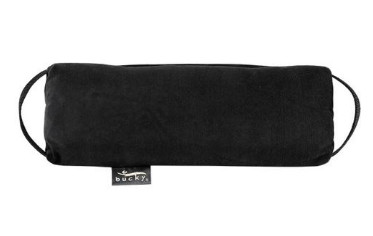 A best-seller and customer favorite for 20 years, Bucky's Baxter Back Pillows are guaranteed to provide the highest quality mobile lumbar support wherever you go—take it in the car, to the office, or to relax at home to soothe tense lumbar muscles and relieve back pain.
This eco-friendly buckwheat pillow has a machine washable cover and comes in three colors.
Ketel One Family-Made Vodka's Arnold Palmer Collector's Edition bottle is a perfect fit for Father's Day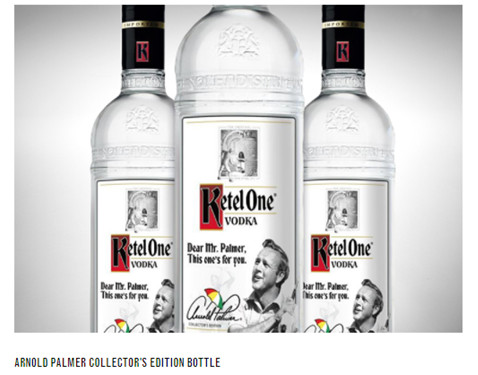 The Nolet family, a distilling dynasty since 1691 and makers of Ketel One Family-Made Vodka, has maintained the highest standards in crafting the world's finest spirits (gin, jenever, vodka). Building upon the legacy of their rich heritage and distillation expertise of over 327 years and 11 generations, Ketel One honors the legacy of Mr. Arnold Palmer with the Arnold Palmer Collector's Edition bottle (750ml $24.99, 1L $31.99) — a collaboration between the two families.
As the story goes, the famed golfer, aka "The King," would cap a round of golf with a Ketel One on the rocks and slice of lemon – otherwise known as the "19th hole" – telling members of the Nolet family that it gave him time to reflect on life, family and friends. Rooted in Mr. Palmer's winning tradition and honoring his unparalleled legacy, the Nolet family created the limited edition bottle as a "Thank You" to Arnie for the impact he had on the world and the game many love so much.
This Father's Day, Sunday, June 17th, raise a glass of the famed Ketel One Family-Made Vodka on the rocks with a twist, from one legend to another. Mr. Palmer's unwavering commitment to uphold the values of authenticity, integrity and generosity will live on for generations, as will the Nolet family's commitment to producing the world's finest spirits using 100% non-GMO grain.
Arnold Palmer Collector's Edition bottle with Arnie's signature and a quote "Dear Mr. Palmer, this one's for you".
Why not make Father's Day truly memorable this year with American-made gifts and collectibles from GettysGear.com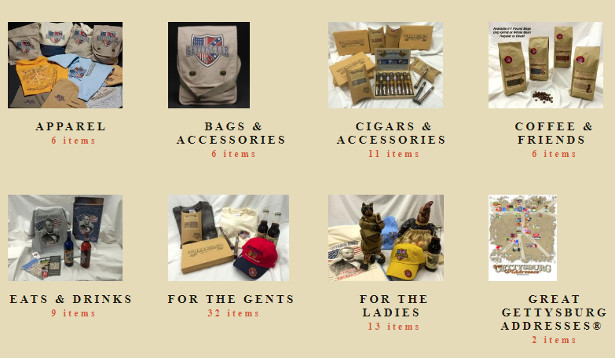 Dad doesn't have to be a history buff to start his day with a robust cup of coffee roasted in small batches at the Great Gettysburg Coffee Company™ or enjoy the quality of a hand-painted American eagle cast right in Gettysburg, Pa. He can even close his special day with the fine taste of a hand-crafted cigar made in the country's oldest operating cigar factory.
Dedicated to commemorating and creating awareness for the Gettysburg National Military Park, GettysGear.com specializes in apparel, accessories, and home décor produced, manufactured, and packaged in Gettysburg by local merchants. Available in special gift packs and shipped via USPS Priority to ensure speedy deliveries, the wide variety of GettyGear® gift items include:
Gourmet Coffee Blends & Mugs – Coffee lovers nationwide revel in the glorious taste of the Guardian, a dark roast with a bittersweet, full-bodied taste; the President, a medium roast reminiscent of a breakfast blend; the Quartermaster, a splendid, aromatic blend of cinnamon, pecan, chestnut, and rum; and the General, a delicious blend of mocha, caramel, and vanilla
Hand-cast Aluminum Eagles made in the traditional sand cast method and meticulously hand-painted in a four-step process available in a variety of finishes and with wing spans ranging from 12" to 25"
Guardians of Gettysburg® Statuary – 5 1/2″ tall statues hand cast and finished right in Gettysburg and available in antique blue, bronze, pewter, and silver
Civil War Field Bags, Replica Revolvers, and Rifles hand cast or finished with commemorative etchings and art
The Original Gettysburg Cigar® hand-crafted by the Great Gettysburg Tobacco Company® and offering a variety of tobacco blends and sizes made with Pennsylvania leaf wrappers and protected in hand-dipped wax sealed glass
Tubes
Please feel free to reach me at 1-732-541-2971 or wmchelak@comcast.net for more information and/or product samples. You are also welcome to visit www.GettysGear.com.
For the dad who loves to grill/bbq
https://www.winecountrygiftbaskets.com/hot-off-the-grill-gift-baskets/993
A fun, pig-shaped cutting board, two paper plate holders, oven mitt, BBQ grill cleaning brush will get the barbecue off to a great start.
A host of savory snacks includes chili lemon corn nuts, bacon and cheddar cheese spread, fruit squares and an assortment of crackers.
A barbecue brush and Stubb's Original Bar-B-Q sauce made with sweet molasses complete this entertaining barbecue collection.
For the dad who loves to golf: https://www.winecountrygiftbaskets.com/hole-in-one-gift-baskets/615
This golf cooler bag will stylishly keep their lunch cold all day long.
Filled with Daniele artisan smoked salame, Napa Valley Mustard Company stone ground mustard, Sonoma Jacks garlic herb cheese wedges, sea salt olive oil crackers, chocolate chip brownie brittle, honey mustard pretzel nuggets, Lily O'Brien's chocolate chip cookies, Mama Mellace's dried fruit and nuts, Stonewall Kitchen roasted garlic and onion dip mix, a bamboo cutting board and cheese knife so they can enjoy this gift anywhere.
NEW Hammocks for Summer R&R…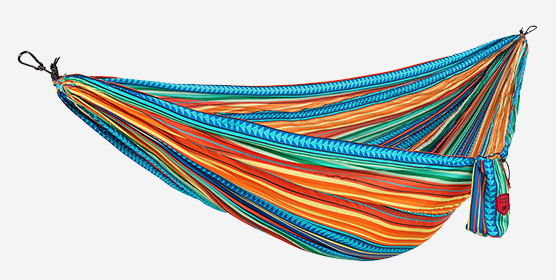 GrandTrunk has just released the NEW Baja HammockCollection! 4 new adventure and travel inspired prints to get you offthe couch and out into the great unknown! Boasting the same impeccable featuresas the original versions that mother earth enthusiasts have come to expect andlove from the Chicago based company, The Baja Collection is fresh, energizingand without a doubt, a fantastic way to get the most out of the best season ofthe year! 100% Parachute Nylon – these puppies are STURDY! Includes a StarterRope Kit: 5mm rope thickness cord (2-5ft. parachords, 10ft. total)Nautical-Grade Carabiners – hang in confidence! 20% bigger than most otherdouble hammocks – invite a friend! And as always, backed by Grand Trunk'slifetime warranty.
GEORGE CARLIN
COMMEMORATIVE COLLECTION
CLASSIC TV CONCERTS AND RARE AND NEVER-RELEASED MATERIAL ARE BROUGHT TOGETHER FOR THE FIRST TIME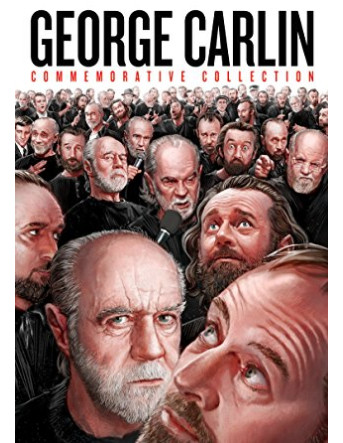 All 14 HBO Specials Plus Much More From the Stand-Up Genius
Come to DVD on June 12, 2018
MPI Home Video and The George Carlin Estate are proud to announce theGEORGE CARLIN COMMEMORATIVE COLLECTION, a 10-disc must-have DVD, CD and Blu-Ray boxed set which features more than five hours of previously unreleased bonus material including rare performance footage from Carlin's personal archive. TheGEORGE CARLIN COMMEMORATIVE COLLECTION will be released on Tuesday, June 12th.
George Carlin's daughter, Kelly, who helped compile material for the Box Set commented, "While digging around in dad's stuff, we found a few gems that we just couldn't keep for ourselves. It's amazing to think that ten years after his death, we keep finding stuff I'd never seen before!"
George Carlin was not only one of America's greatest comedians whose albums topped the charts, he was a pioneer of cable TV's concert format that has become a benchmark of success for all humorists ever since..
And now, all of Carlin's pointed, often controversial but always hilarious specials originally shown on HBO have been gathered for the first time in the GEORGE CARLIN COMMEMORATIVE COLLECTION. Encompassing over five decades of George Carlin's groundbreaking career, all 14 of the legendary funnyman's Emmy nominated HBO specials are now available in one package – a remarkable set that also contains a previously unreleased HBO special entitled 40 Years of Comedy hosted by Jon Stewart plus Carlin's posthumous audio release,I Kinda Like It When a Lotta People Die.
One of the key bonus pieces of material is Carlin's first stand-up special from 1973,The Real George Carlin which has not been seen since it first aired. Additional bonus material includesAPT 2C (a never-aired HBO pilot from the '80s) plus two one-hour stand-up comedy club performances that features material performed by Carlin for the first time. There is also never-before-released material from the 1960s – when Carlin was a clean-cut, suit-wearing guest on the variety shows such as Talent Scouts, The Jackie Gleason Show and Hollywood Palace.
The box set features also includes both DVD and Blu-ray discs of the HBO specialsLife Is Worth Losing and It's Bad for Ya plus liner notes written by comedian Patton Oswalt.
George Carlin, a fearless commentator on society and a champion of free speech, now finally gets the boxed set he and fans of great, enduring comedy deserve and the GEORGE CARLIN COMMEMORATIVE COLLECTION represents the most complete collection of Carlin performances to date.
Breakdown of the bonus features forGEORGE CARLIN COMMEMORATIVE COLLECTION:
Carlin on CBS Talent Scouts (1963)
Carlin on The Hollywood Palace (1966) – 2 appearances
Carlin on The Jackie Gleason Show (1969)
The Real George Carlin (1973) – Carlin's first television special
APT 2C (1985) – Pilot episode for a never-aired series for HBO starring Carlin, BobcatGoldthwait and Kelly Carlin
Carlin at The Comedy Store (1999) – Hour long workshop appearance in preparation for Complaints & Grievances; home video footage
Carlin at The Comedy & Magic Club (2006) – Hour long workshop appearance in preparation for It's Bad for Ya; home video footage
Big Meat Spices
Big Meat Spices is on a mission to bring friends and family together over delicious, boldly flavored food. Give dad the gift that lets him spend quality time with his family and friends over really good food—that's what makes him happiest.
BBQs with burgers and hotdogs are overdone and boring. Our spices are specially formulated for cooking big cuts of meat like ribs and pork shoulder. We make it easy to serve up a big plate of delicious tender ribs at your next BBQ, birthday party, or just for dinner. Here is our favorite recipe for pork spare ribs and a homemade BBQ sauce.
Big Meat Spices has 3 main flavors:
The BBQ – a classic that is great on pork. chicken, beef or veggies. We love making BBQ ribs with this rub.
The Carnitas – slow cook meats in this rub for an epic taco night—have the leftovers in a burrito, quesadilla or other carb vehicle top with some cilantro, onion and lime.
The Chinese BBQ – discover authentic flavors from the far east, blending ginger, garlic and a secret 5 spice mix. Delicious on grilled and braised meat, or even in a stir fry.
We also have a unique blend of 6 peppers called "The Kicker". This lets you kick up the heat on any big meat dish—add as much as you can handle. The Kicker is perfect for entertaining, make a spicy version and a non-spicy version when you've got kids over too or grown ups who can't take the heat.
Big Meats Spices also has high quality grilling tools and leather accessories perfect for the dad who love grilling. Get him the whole set of spices and tool set at bigmeatspices.com
The Gas Station
available on Wall Prints and Products World Wide through https://fineartamerica.com/featured/vintage-gas-station-in-black-and-white-jess-perna.html
GUBNFC The first 25 who buy between 06/08/2018 and 06/16/2018 get 10% off their order.
Please note! FineArtAmerica.com that prints and mfg these products has locations all over the world and shipping overseas is not from the USA.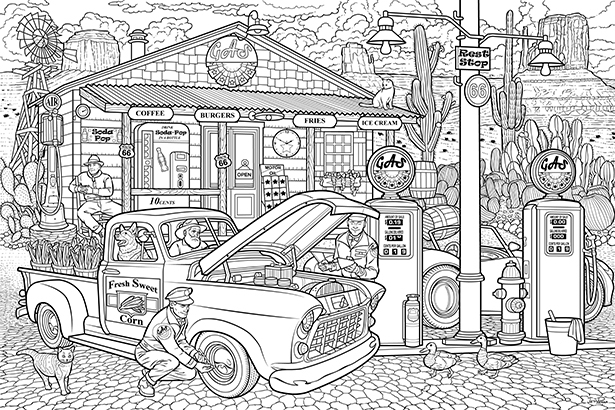 This nostalgic American highway Route 66 illustration tells a story of a bearded older farmer and his dog on the way to deliver a load of bushels of corn. The farm logo is proudly displayed on the door of the truck.
The dog is barking at a cat standing next to the truck ignoring him. There is another cat who is naturally on the roof of the gas station building. Aren't they always on the roof?
In those days neatly uniformed attendants checked the tires and oil while they filled your gas tank. There is a water bucket and rag for cleaning the windows. Drivers were given the full treatment in hopes of a small dime tip.
Waiting it's turn for service parked on the far side of the gas tanks is a classy vintage convertible sports car. The driver must be inside the station building as signs indicate refreshments are available as well as from a soda pop machine outside. The soda pop is 10 cents and the gas 19 cents. Can you guess the year?
There is a booted cowboy sitting on the porch taking in the scene. A couple of ducks casually stroll by in the foreground.
The station is located in a cactus desert. Mesa are the flat topped hills seen in the background. To the side of the station is a windmill used for a power source, as well as an air pump for filling tires. There is a wall clock and thermometer on the porch.
A neat flower box is under the window in an attempt to beautify the old battered building. The ground is cracked and dry befitting a desert.
The old highway Route 66 is an essential part of the American way of life as it used to be before superhighways.
Epiphany Learning Solutions
Dad's Day Gift Guide: STICK-AMIS-Dad's Day Gift He Will Use!
STICK-AMIS (https://stickamis.com) phone stickers that allow complete hands-free usage of all phones and tablets. It's the idealFather's Day gift, especially those who love the outdoors, work out and takepictures to share their experiences.
​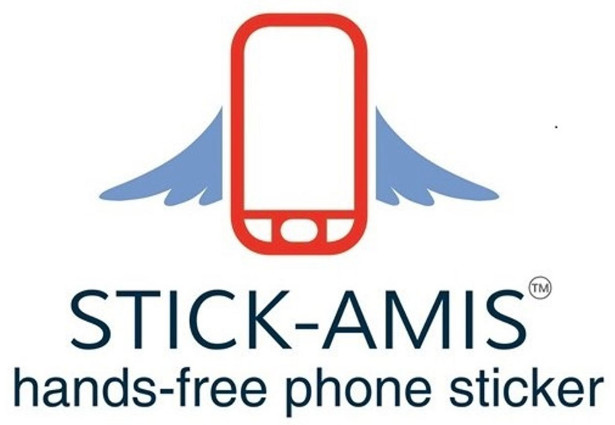 STICK-AMISare ideal as they help:
-Social Media: STICK-AMIS encourage people toengage, click and share moments as the perfect shot can be taken on the FIRSTclick! Huge timesaver for Dad not having to take several pictures.
-Perfect Selfies: Enables perfect selfies trying to capture allthose great moments. Dad can take a picof himself working out, at beach, with the kids and share.
-Groups Shots: Now everyone can be in thegroup shot (entire family and friends); now even Dad is in the picture vs.behind the camera.
-Lightweight: Unlike a selfie-stick or pop-socket,STICK-AMIS are easy to carry as it is attached to Dad's phone. No more having to carry an extra backpack!
-Stand: Makes the perfect stand for your phone. Idealfor airplane and long road trips.
-Phone Holder: Can be attached to dashboard for long roadtrips; no bulky contraptions or gadgets.
-Enables Space: STICK-AMIS free up much needed counter spaceas it is primarily placed on the wall or window. Ideal for boats, RVs and planes.
-Video: Ideal for perfect videos and videochats.
-Allowable: Unfortunately, many venues(ex: stadiums) do not allow selfie sticks (potentially hazardous). STICK-AMIS are allowed everywhere at alllocations.
-Affordable: STICK-AMIS retail for only $13.00 USD! Forget the necktie, Dad will use hisSTICK-AMI everyday!
http://www.nbc-2.com/story/38253558/perfect-hands-free-selfies-gets-easier-than-ever-with-stick-amis
Fathers everywhere will appreciate a gift from GlassblowerBen.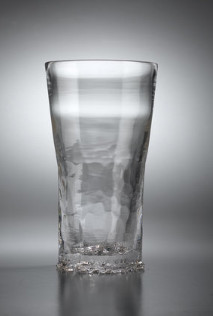 This business was started in New Orleans by a man named Ben Dombey, who makes beautiful hand-made glasses for the liquor and beer lover in all of us. Ben's glasses are hand-stamped for whoever the person receiving them as a gift might be. Each glass piece he creates can be custom-stamped to please Dad. Here are two glasses you should consider for Dad on Father's Day:
The Dombey Pint: Give Dad his favorite craft beers in a personalized way. You can order this tall glass and have it custom-stamped with Dad's name in caps on the bottom. If his name is too long to fit the glass, you can choose from a bunch of the other cool stamps that GlassblowerBen makes.
Classic Medium Dombey Glass: Your whiskey-loving Dad will be in awe of this liquor glass. With this cup, he can enjoy 6 ounces of whatever spirit he likes on the rocks or by itself. It's the perfect collectors item for fathers who need to loosen up after a long day.
Written by Cory Sarrett, a consultant for GlassblowerBen.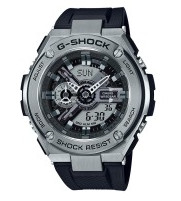 J.R. Dunn is a high-end, online jewelry retailer, offering the Casio G-Shock Silver & Black G Steel Watch, perfect for dad! The Casio G-Shock Silver & Black G Steel Watch features a stainless steel bezel, monotone coloring and a black resin integrated strap. It's shock-resistant, with magnetism resistance that will protect it from the effects of the magnetism generated by phones and computers. It's also water-resistant to 20 ATM (200 meters), and has luminous hands world time, a stopwatch, timer, multiple alarms, calendar and LED light that makes it possible to read in the dark. You can feel comfortable wearing this G-Shock watch wearing a suit, or out and about on the street. J.R. Dunn Jewelers has a 10-day satisfaction guarantee for all G-Shock products.
Price: $250
Woodlands Maple
(www.woodlandsmaple.com), an organic, single-origin New York State maple syrup sourced from farmers who believe in sustainable and environmentally friendly harvesting methods.
Our goal is to partner like-minded farmers who believe in harvesting maple syrup while employing sustainable and environmentally friendly methods of collection and production. Because we want to do our fair share to help ensure our forests are around for future generations, we donate a percentage of our gross profits to charitable causes that work to protect our natural resources like the National Wildlife Federation, National Park Foundation, and many more.
Woodlands makes a great gift for Dad's young and old. While pancakes and waffles are the usual maple vessels, Woodlands transcends breakfast and is an ingredient that helps elevate any meal, marinade or cocktail.
 Stupid Humans, is a comical science fiction novel that asks the question, "What if all the intelligent humans abandoned Earth—and we're what's left?"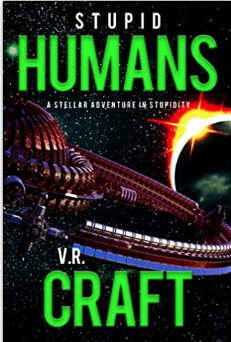 What if all the intelligent humans abandoned Earth… and we're what's left? Samantha is a journalist who travels through the wormhole to New Atlantis and discovers that embarrassing reality when she meets the People, humanity's more intelligent—and smugly superior—distant relatives. Unfortunately, thanks to humanity's penchant for fighting, a Human/People conflict is brewing. She could almost forget she's not on Earth, except the People have tails and don't slap idiot warning labels on everything.
Plagued by anti-Human sentiment on New Atlantis and unwilling to return to Earth, Samantha moves to the Five Alpha, the space station closest to the wormhole, where Human—and People—stupidity lurks around every corner. Then the conflict worsens, causing concern for the security of the wormhole—and its closest neighbor. Naturally, politicians from both sides decide they can provide a diplomatic solution by holding peace talks on the station.
When sabotage puts both Five Alpha and her only route back to Earth in jeopardy, everyone blames Samantha—including a manipulative politician with her own agenda—forcing her to fight to uncover who is plotting to destroy the wormhole and cut off Human/People relations for good. Can she find a way to save the wormhole—and her sanity—before it's too late?
V. R. Craft
WEBSITE:
https://vrcraftauthor.wordpress.com/
https://sharablesarcasm.wordpress.com/
FACEBOOK:
https://www.facebook.com/vrcraftauthor/
https://sharablesarcasm.wordpress.com/
TWITTER:
@vrcraftauthor
@wtfallonauthor
AMAZON AUTHOR PAGE:
https://www..amazon.com/V.R.-Craft/e/B01H7POQPU/ref=dp_byline_cont_ebooks_1
GOODREADS:
https://www.goodreads.com/author/show/15372130.V_R_Craft
https://www.goodreads.com/author/show/15929299.W_T_Fallon
YOUTUBE:
https://www.youtube.com/channel/UC8hJnQJb8pSfHq53X9w3phA
https://www.youtube.com/channel/UC38iNNXmeN2pRhRPB3xRQqA
Vagabond Heart
Vintage inspired travel patches for luggage, handbags, backpacks, etc..
( https://vagabondheart.co )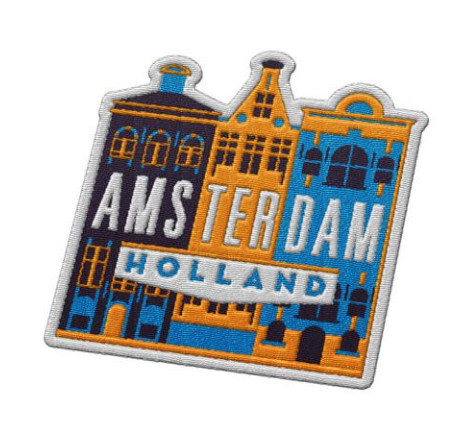 Spending too long at the airport carousel trying to figure out which black rolling suitcase is yours? Iron on a few of our bright colored, mid-century inspired designs and stop having to check the luggage tags.
We've got 30 locations currently, from New York to Sydney, from Iceland to Rio de Janeiro, with more coming every month.
A personal favorite of the newest release is Amsterdam ( https://vagabondheart.co/products/amsterdam-holland-travel-patch ), while our best sellers include Havana ( https://vagabondheart.co/products/havana-patch ), Tokyo ( https://vagabondheart.co/products/tokyo-patch ), and Barcelona ( https://vagabondheart.co/collections/our-most-popular-patches/products/barcelona-patch ).
For hard sided luggage we offer durable weatherproof sticker versions as well.
Wiivv Sandal
The Wiivv Sandal looks like a flip-flop, but unlike traditional flip-flops, it's actually GOOD for your body (custom arch support and toe thong placement, plus, adjustable straps), which means dads can officially retire their #Mandals.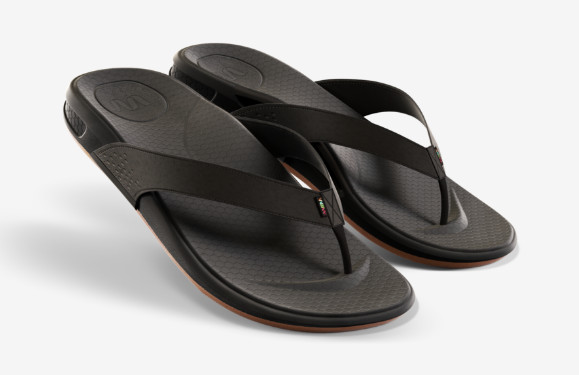 Remember when you used to hand make your Father's Day presents? Well, you can still get dad a custom-made gift, and chances are, he'll get more use out of this present!
Each pair of Wiivv Sandals are made one foot at a time, literally.. The award-winning Wiivv app scans your foot across over 200 data points, to create a sandal with customized arch support, toe thong placement, and strap placement. The Sandal's contoured footbed includes a deep heel cup that both stabilizes the foot and provides cushioning. All these features combine to make the most comfortable sandal your dad will ever wear! Don't believe us? This guy even ran the Boston Marathon in a pair of Wiivv Sandals, if he can do that, imagine what your dad could do in them!"
Families can give Dad the gift of convenience this Father's Day with Fibaro's HomeKit-enabled multi-controller, called 'The Button'.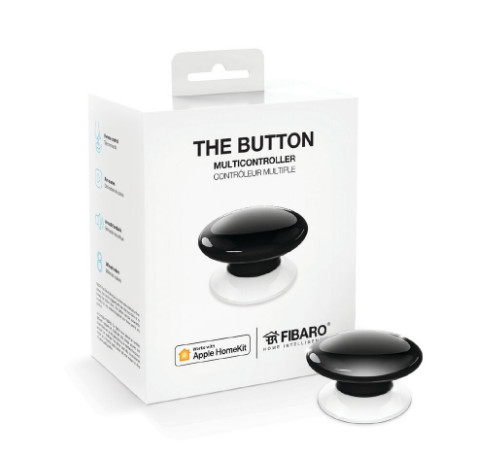 The Button is a small, HomeKit-enabled wireless control device that is super intuitive for anyone to use as a simple scene controller for other HomeKit-enabled devices. Dad can use The Button to trigger actions and scenes locally around the house. For example, he can trigger his "honey I'm home" scene with three clicks of the button to power on his connected outdoor speakers, along with lighting and maybe an electric fireplace to enjoy some quality family time.
Energizer's PowerKeep, recently announced the launch of a line of solar products that allow consumer's laptops, phones, tablets or traditional batteries to stay charged while on the go!

The products utilize a durable, flexible, lightweight solar panel that is still functional even if it is cut, bent or damaged. The products are available on Amazon and in Walmart.
PowerKeep PRO:
A backpack featuring lightweight solar panels with a 10,000 mAh powerbank for on-the-go professionals who need to keep their devices charged inside of their pack.
KontrolFreek's Performance Thumbsticks are a great gift for gamer dads.

Many families nowadays play games together and every gamer knows that sometimes they just can't seem to gain the upper hand over their opponents. Thats where a set Performance Thumbsticks will come in very handy. They come in many shapes, textures, and heights to ensure the perfect balance of comfort, control, and performance for everyone's unique play style. They range from $14.99 to $21.99 so they won't break the bank either.
Marsanne Brands T-Shirt/ Stylish Gifts for Dad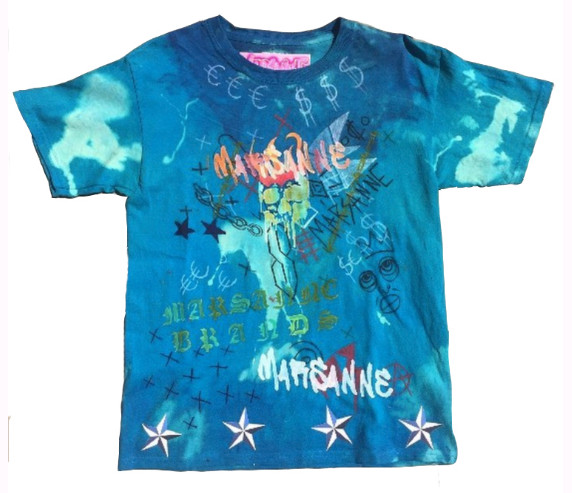 Marsanne Brands specializes in creating one of a kind, custom wearable art for people worldwide. We hand paint, hand embroider, and hand embellish all our garments from our studio in NYC. All garments are 1/1, and have tailored vibes to various themes. All our garments are unisex, and can be worn by people of all ages.
All our garments are made by myself and another artist. Our work may be viewed here: http://www.shopmarsanne.com/
More specifically, the product I would like to submit is a hand painted, sporty, stylish shirt for $55 made in NYC:
http://www..shopmarsanne.com/apparel/boy-graffiti-tee-marsanne-brands-artistic-streetwear
Shouldn't every dad have a watch just as unique as he is?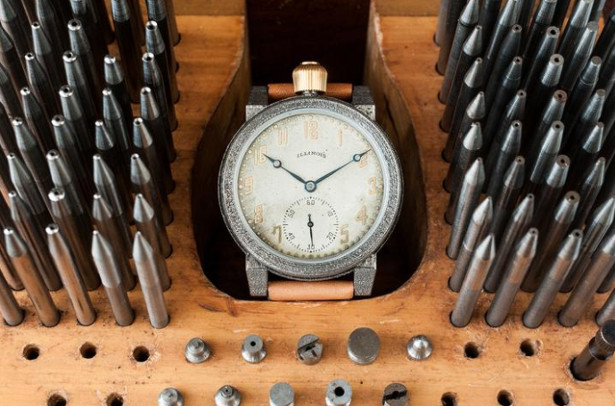 Vortic Watch Company recovers and refurbishes antique American-made pocket watches—some more than 100 years old!— to create bespoke wristwatches that are unique, functional and elegant. Every watch is hand-crafted in Colorado and has a unique story. Each watch is housed in a custom 3D printed casing and includes the same glass used in Apple Watches—a blending of old world and new world technology.
Vortic is offering a special Father's Day deal on its American Artisan Series. We especially love the top-selling Chicago and Boston series. These custom-made watches retail for as little as $995, and Vortic is offering 12-month, 0% financing and a free accessory for any watch using the code "Summer2018". Orders placed by June 14 will ship in time for Dad to receive by Father's Day..
Terraillon has received two new awards for its smart sleep solution, HOMNI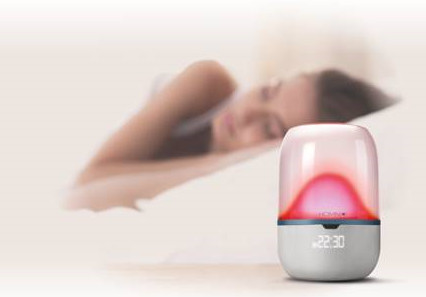 Terraillon, the French reference in health and wellness products has been awarded two international distinctions for the design and innovation of its flagship sleep product, HOMNI. The Good Design Awards 2017 and IF Design Award 2018 are thus added to the Grand Prix of Innovation at the Foire de Paris and the LSA Innovation Trophy, previously received in 2017.
Good Design Awards 2017
Last December, Terraillon won the Good Design Award in the Electronics category. This award was created in 1950 and is organized by the Chicago Athenaeum – Museum of Architecture and Design, in collaboration with the European Centre for Architecture, Art, Design and Urban Studies. It is one of the world's most prestigious design awards.
The international jury, composed of architects, designers and artistic directors has recognized HOMNI's design and innovative character. In addition to product aesthetics, the Good Design Award also recognizes Terraillon's user experience and ability to develop new consumer habits.
IF Design Award 2018
Homni also takes its place on the podium for an iF Design Award 2018 in the Product category. The jury of the iF International Forum Design GmbH in Hanover, consisting of 63 experts from all over the world, was also impressed by Homni's concept.
HOMNI in a nutshell
At a time when our lives are increasingly fast-paced, stressful and demanding, getting a good night's sleep is key to a balanced life, whether at home or at work. Sleeping well is as important for the body as it is for the mind; it is a key element in promoting the body's ability to recover. Likewise, the bedroom environment is a significant factor for quality sleep.
Homni is part of a connected ecosystem capable of analysing your nights in detail: duration, sleep cycles and body movements. While the user sleeps, Homni also analyses the temperature, brightness, sound level and humidity of the bedroom. All data is then visible on the Wellness Coach – Sleep application to analyse your night and sleep.
Product available from May 2018
HOMNI + its "Dot" sensor £199 (RRP)
"Reston" sensor £169 (RRP)
For more information or interview requests, please feel free to contact our press office
About Terraillon
Founded in 1908 and exporting to over 80 countries on 5 continents, Terraillon is one of Europe's leaders in the bathroom and kitchen scales markets. The company sells over 3 million devices worldwide annually. Since 2013, the company has created intelligent connected well-being devices that, through the mobile application « Wellness Coach », which offer users the true benefit of enjoying a healthier lifestyle. Rewarded multiple times, Terraillon has received numerous international awards for the design and innovative quality of its products: Janus de l'Industrie 2000, 2006 and 2014, Red Dot Design Award 2006, IF Award 2006, 2008, 2009 & 2018, Gold Design Award 2006 & 2017, LSA Innovation Award 2017 and the Grand Prix of Innovation at the Foire de Paris 2015 & 2017.
For more information, please visit http://www.terraillon.com
WORK SMARTER AT HOME WITH WISER
Working from home is becoming more and more popular, but with it comes the worry of how much money and energy is being spent heating the whole house, when you're only using one room.
Help is at hand with Wiser – a smart multi-room heating system, which gives you control and visibility of the temperature in every room of your home, all via a handy smartphone app.
Designed by trusted British heating experts Drayton, Wiser allows you to create up to 16 individual heating zones, so you can set different room temperatures throughout your home. This means, for example, that you can fix the temperature in your home office during the day to a cosy 21°C and lower the temperature in other empty rooms to save energy.
Room temperatures are easy to view and adjust throughout the day and night, using the Wiser app, which is available on Android and iOS devices, and smart virtual assistants, including Amazon Alexa and Google Assistant. If a room feels a little chilly or the sunshine is streaming in and you feel too warm, you can adjust the temperature instantly without having to move from your desk and interrupt your productivity.
Wiser can also be integrated with IFTTT (If This Then That) for features like geofencing, so your heating will turn off if you are called out for a quick meeting, and then on again when you return home.
The Wiser system is made up of a central room thermostat, heat hub and intelligent Red Dot award-winning radiator thermostats, which control the temperature in individual rooms. Simple to install for a DIY-er or a professional heating engineer, Wiser works alongside your existing heating system with no need to alter pipework or valves, making it easy to fit as a standalone project, during your annual boiler service or as part of wider home renovations.
By controlling which rooms are heated and to what temperature, you can help reduce your energy bills; a smart multi-zone system such as Wiser is estimated to save 20% over a smart thermostat system alone. Further savings can be achieved by using Wiser's Eco Mode, which learns and adapts to how long your home takes to react to temperature changes and the effect of outside weather.
Affordably priced, Wiser is a buildable system, which means you can easily add radiator thermostats to more rooms over time, as your home, budget or family grows.
Wiser is suitable for use with combi and conventional heating systems, with kits available to control heating only or heating and hot water. Recommended retail prices for Wiser start from £139.99 for a Thermostat Kit 1 (room thermostat, heat hub and app) and £219.99 for a Multi-zone Kit 1 (room thermostat, heat hub, app and two radiator thermostats). Individual Wiser radiator thermostats retail at £44.99. All prices are inclusive of VAT.
For more information on Wiser, visit wiser.draytoncontrols.co.uk or follow @DraytonHome on Twitter.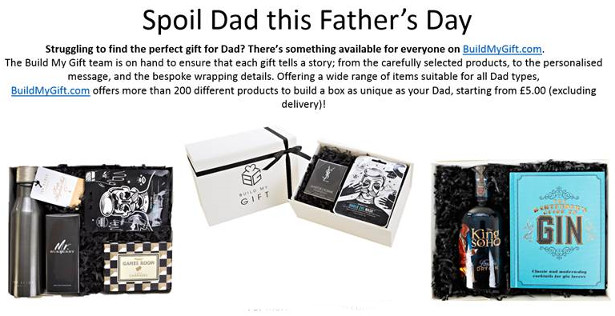 The following Beyers chocolate products work well as single as well as complimentary gifts, perfect for Father's Day and something different to consider. Beyers Chocolates is the perfect combination of Belgian traditions and South African inspiration. At the heart of what the company does, is to produce luxury, affordable chocolates for all South Africans.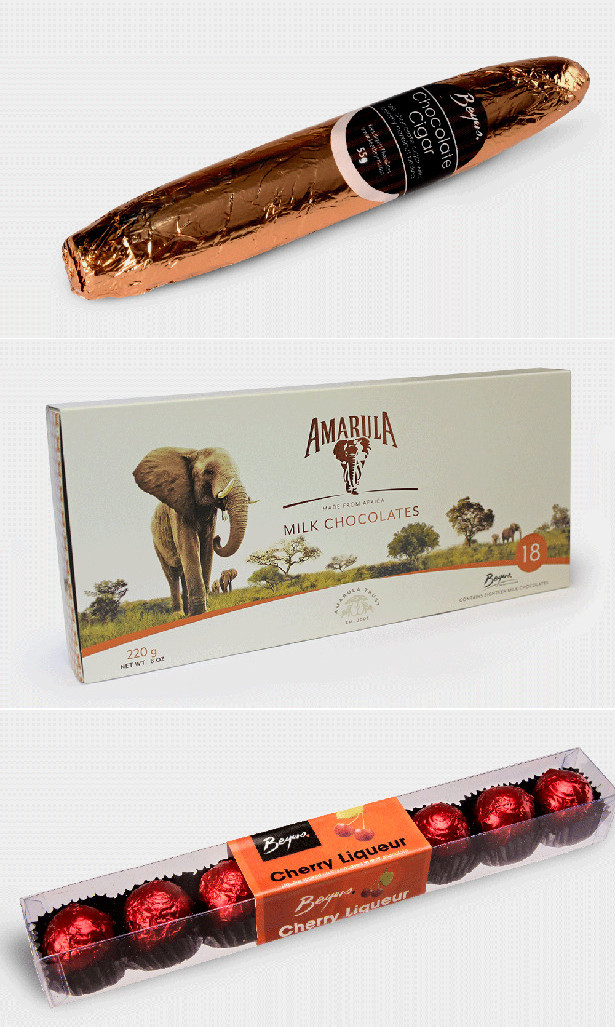 – 10 piece dark chocolate
– 18 piece amarula milk chocolate
– Cherry liqueur pet
– Foiled chocolate cigar
-Brandy and whiskey truffles
– The Porterhouse Brewing Company Selection Gift Pack –
PRICE: £21.00
STOCKIST: flavourly.com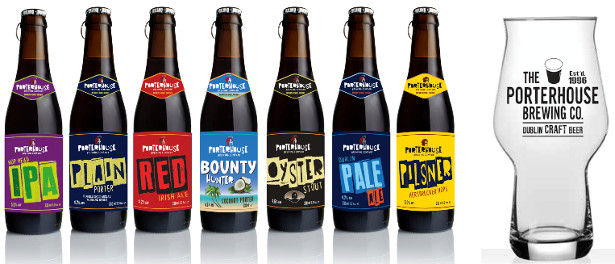 ​Independent, family ​owned Irish craft brewer ​, Porterhouse Brewing Company ​remain ​pioneers of craft brewing in Ireland. This Father's Day, treat dad to an upgrade for his beer palette with a selection of some of the finest craft beers Ireland has to offer.
In a land rich in culture of drinking but totally dominated by large global drinks companies, nobody ​thought Porterhouse ​ Brewing Company​had a chance. But their passion for great beer led them to success ​ and they continue to remain pioneers of craft brewing in Ireland. The Porterhouse Brewing Company Selection Gift Pack is a round up of some of their best. Heading ​up the collection is Porterhouse's newest ​limited edition ​beer, ​the ​Bounty Hunter, a ​ chocolatey​adventure in coconut & toasty malts. Also included ​, aDublin Pale Ale with bags of citrus hop flavour ​ and​taking it far from beyond the pale ​,the Plain Porter ​ (named Best Stout in the World ​) and the beer's best selling Oyster Stout. The gift pack also includes a branded pint glass to raise a toast to Father's everywhere this Sunday 17 June.
PRICE: £21.00
STOCKIST: flavourly.com
The Porterhouse Brewing Company Selection Gift Pack includes:
1 x Porterhouse Brewing Company Dublin Pale Ale
1 x Porterhouse Brewing Company Hop Head Pale Ale
1 x Porterhouse Brewing Company Red Ale
1 x Porterhouse Brewing Company Plain Porter
1 x Porterhouse Brewing Company Oyster Stout
1 x Porterhouse Brewing Company Bounty Hunter
1 x Porterhouse Brewing Company Hersbrucker Pilsner
1 x Porterhouse Brewing Company Pint Glass
www.porterhousebrewco.ie
T: @phbrew F: @porterhousebrewing I: @porterhousebrewingco