Treat the world's best father to one of the world's best coffees this Father's Day
www.midnightblue.coffee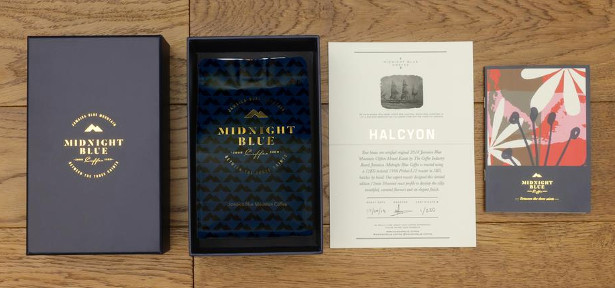 One of the world's rarest and most sought-after coffees is now available as a limited-edition gift.
If you really want to show your father how special he is, treat him to a gift of exquisite-tasting Jamaica Blue Mountain coffee this Father's Day and make him feel like James Bond. Jamaica Blue Mountain was author Ian Fleming's favourite coffee and is credited in his book 'Live and Let Die', with James Bond declaring it: "the most delicious coffee in the world".
Specialist coffee brand, Midnight Blue, is releasing just 250 luxury gift boxes of exquisite hand batch-roasted Jamaica Blue Mountain coffee. Each gift box contains a numbered, limited edition, signed roasting certificate, a personalised Father's Day message, a presentation booklet and 250g of Jamaica Blue Mountain coffee, with a choice of whole bean, coarse, medium and fine grounds to suit your father's preferred way of preparing his coffee.
This coffee is so rare that its annual production is equivalent to the amount produced in 3 hours by Columbia's annual crop yield, with 80% of the total crop exported to connoisseurs in Japan, leaving a tiny amount for the UK. The unique blue mist, that gave the mountain range its name, shrouds the coffee plants helping to slow the ripening process down by 30% improving both aroma and taste, and achieving the perfect conditions to create a truly unique and delicate flavour.
To order your 100% pure Jamaica Blue Mountain Father's Day gift for just £80, including delivery, visit: www.midnightblue.coffee.
NetFlorist has a Father's Day campaign encouraging South Africans to recognise dads who live up to the meaning of fatherhood.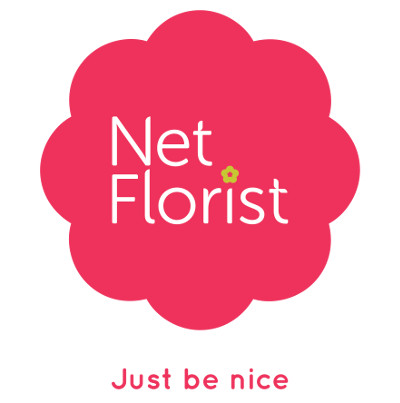 To help people honour dads who understand that being 'dad' is a lifelong responsibility of supporting, nurturing, making provision, building and protecting the family. The leading online florist and flower delivery site has an extensive range of awesome Father's Day products on offer and has created a small collection to make it easy to pick out a gift.
You can pick out the perfect gift for father's day on NetFlorist , connect on Facebook at NetFlorist , on Instagram at @netflorist and Twitter at @NetFlorist.
The products range from gourmet, clothing, tech gadgets to a variety of practical gifts.
Father's Day Product codes and prices on NetFlorist site:
NO.
PRODUCT CODE AND NAME
PRICE
1
PER939 _ Personalised Best Tea Travel Mug
R369.95
2
PER1803 _ Personalised Megadad Coffee Tin
R239.95
3
PER093 _ Personalised Gentleman Jack
R599.95
4
RA2982 _ Red Wine Biltong & Nuts in a Man Crate Box
R399.95
5
RA5260 _ Bro Got the Munchies
R249.95
6
PER4528_Personalised Photo Bro Bucket
R299.95
7
PER1124 _ Personalised Father Bro Bucket
R299.95
8
PER2272 _ Personalised Dad T-Shirt
R299.95
9
RA7651 _ Super Dad T-Shirt
R299.95
10
PER4727 _ Personalised Swiss Army Knife
R299.95
11
PER8514 _ Personalised Photo Black iPhone Cover
R189.95
12
PER4546 _ Personalised 6000mAh Powerbank
R699.95
13
PER8080 _ Personalised World's Best Dad Clock
R259.95
14
PER385 _ Personalised Busby Pygmy Brown Billfold Wallet
R599.95
15
PER7542 _ Personalised Best Dad Socks & Mug
R249.95
16
PER100 _ Personalised Dark Blue Fleece Gown
R599.95
17
RA6416 _ Colourful Mix Happy Socks Giftbox
R599.95
18
RA8224 _ Super Dad Biltong Nuts and Beer Glass Gift
R379.95
19
NP0044 _ Davidoff Cool Water 125ml EDT (parallel import)
R799.95
20
PER4702 _ Personalised Extra Rare Apron
R299.95
21
RA7115 _ Braai T Shirt
R299.95
22
RA3776 _ For Mr Handsome Bath Time Bucket
R389.95
From the canvas and genuine leather toiletry bag (currently on sale at £29 from £45), to the genuine leather passport holder (£16.75) – Zippo have you covered this Summer to buy your dad the perfect gift!
FACEBOOK | YOUTUBE | INSTAGRAM | TWITTER
The stylish, premium leather Zippo Accessories collection is stylishly designed and easily accessible. Zippo's diverse product line continues to grow, and alongside its windproof lighters, it now includes men's and women's fragrances, lifestyle accessories, eyewear, and products for outdoor enthusiasts.
For the full range of leather goods perfect for Father's Day round-ups, see at :- www.zippo.co.uk/475-leather-goods. Or, if you think anything else on the Zippo website works better please don't hesitate to reply asking!
Check out the super items below from Zippo for Father's Day!
Leather Wrapped Hip Flask £17.95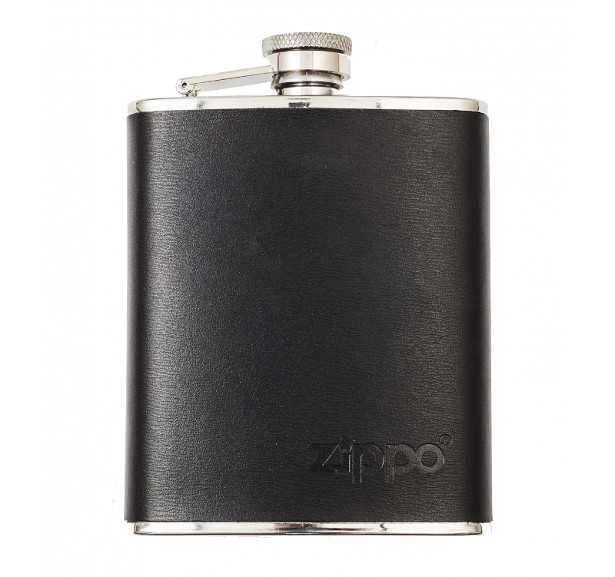 – High polished stainless steel 6-ounce flask, wrapped in leather
– 6 oz.
– Comes packaged in a gift box, perfect for gifting this Father's day
See more at :- www.zippo.co.uk/189-accessories
Labradors
£ 29.95

Puppy Love! This brushed chrome lighter features to couple of labradors at play whilst swimming.
Colour Image Imprint Method
Brushed Chrome Finish
Classic Case
Lifetime guarantee that "It works or we fix it free™"
Lighter comes unfilled. Use Zippo premium lighter fluid (sold separately)
Genuine Zippo windproof lighter with distinctive Zippo "click"
All metal construction; windproof design works virtually anywhere
Refillable for a lifetime of use; for optimum performance, we recommend genuine Zippo premium lighter fluid, flints, and wicks
See more at :- www.zippo.co.uk
Leather Toiletry Bag
£ 43.00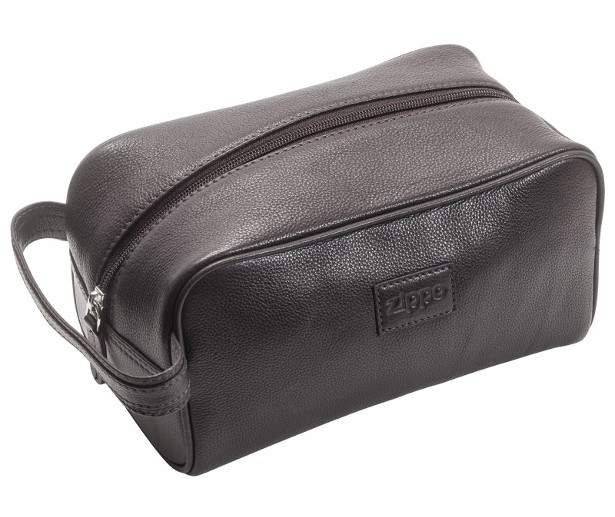 Zippo toiletry bag a good companion on your travels, overnight or at the gym. Features a main compartment with zip fastening and a carry handle
Genuine Leather
Mocha
Debossed Zippo logo
Gift Boxed
Dimensions: 11 x 22 x 12cm
See more at :- www.zippo.co.uk/189-accessories
Leather Keyring
£ 6.00

Genuine Leather
Mocha
Debossed Zippo Logo
Dimensions: 6.5 x 3 x 0.5cm
Gift Boxed
See more at :- www.zippo.co.uk/189-accessories
Leather Vertical Wallet
£ 25.90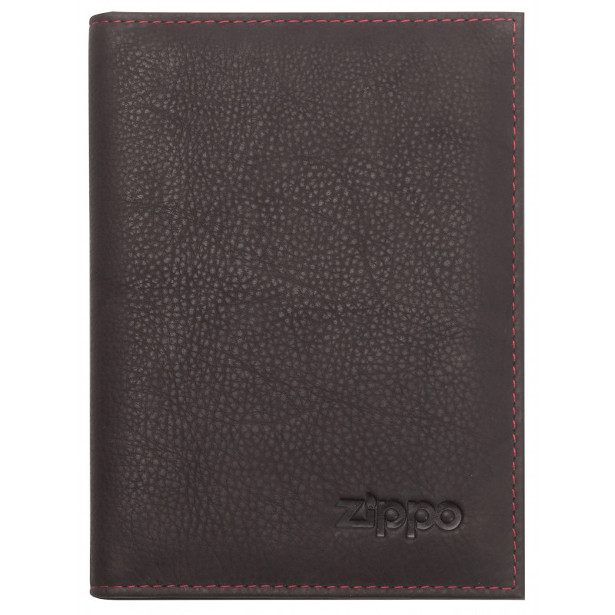 This vertical wallet features 4 card slots, a note sleeve and popper fastening coin-pocket.
Genuine Leather
Brown
Debossed with the Zippo Logo
Gift Boxed
Dimensions: 10 x 12 x 1cm
See more at :- www.zippo.co.uk/189-accessories
Canvas and Leather Trim Wallet
£ 24.90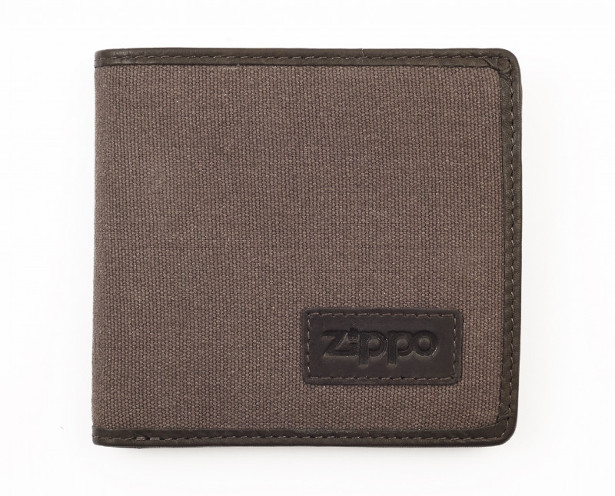 This wallet has a canvas and leather trim exterior with a leather interior, including a mesh pocket. Can hold upto 7 cards, bank notes and coins.
Genuine Leather
Canvas
Mocha & Grey
Debossed with the Zippo Logo
Gift Boxed
Dimensions: 11 x 10.5 x 1.5 cm
See more at :- www.zippo.co.uk/189-accessories
Leather Credit Card Wallet
£ 21.50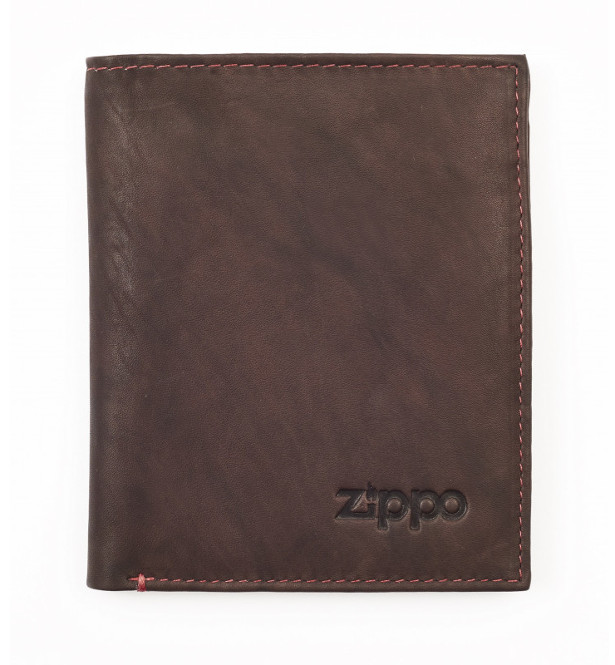 Vertical credit card wallet holds up to 13 cards. Includes a transparent plastic pocket.
Genuine Leather
Mocha
Debossed Zippo Logo
Dimensons: 10 x 14 x 1cm
Gift Boxed
See more at :- www.zippo.co.uk/189-accessories
Leather Notebook
£ 26.50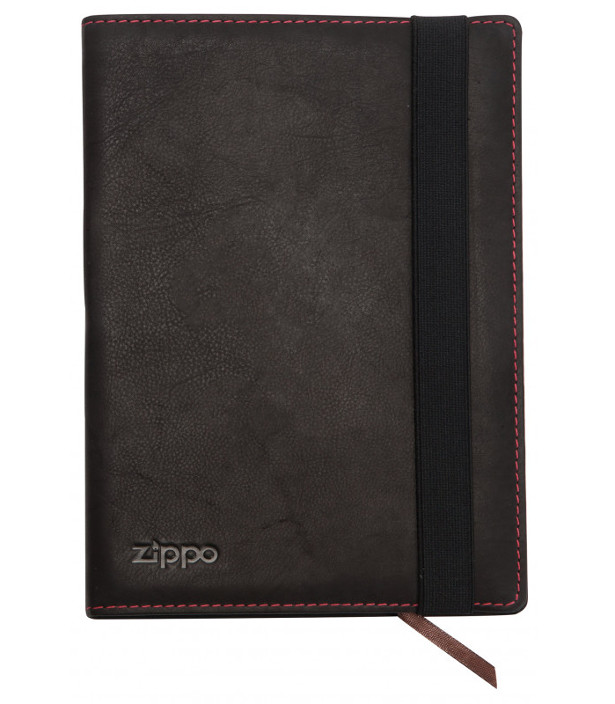 Make notes the traditional way! A5 notebook with pen holder and elastic closing system.
A5
Genuine Leather Cover
Mocha
Unruled Cream Paper
Debossed Zippo Logo
Gift Boxed
See more at :- www.zippo.co.uk/189-accessories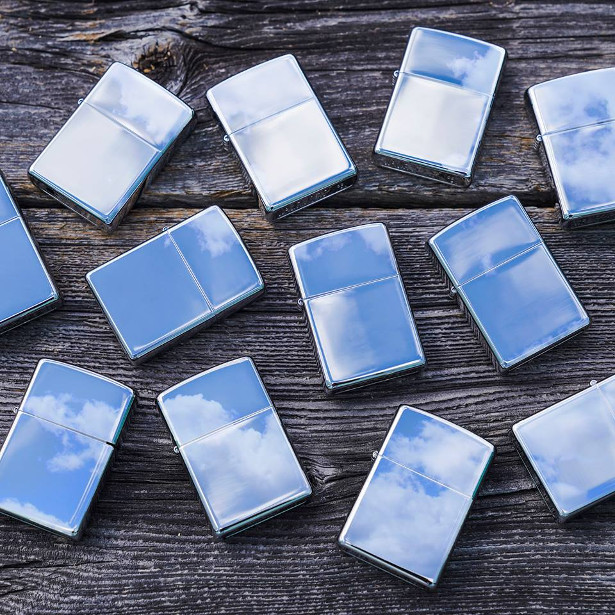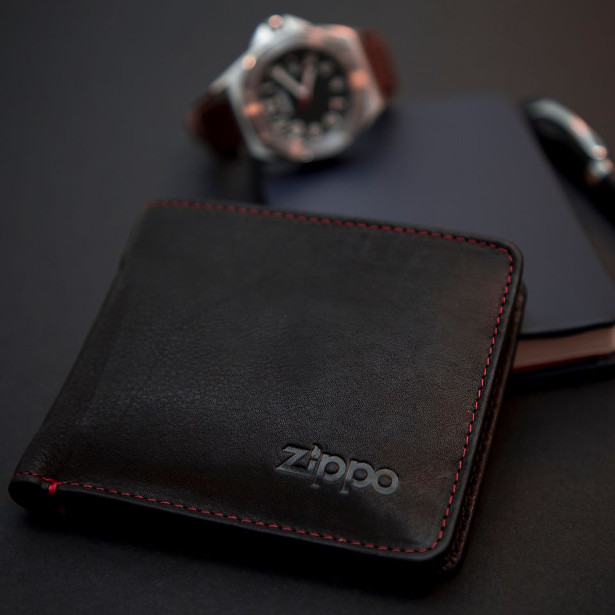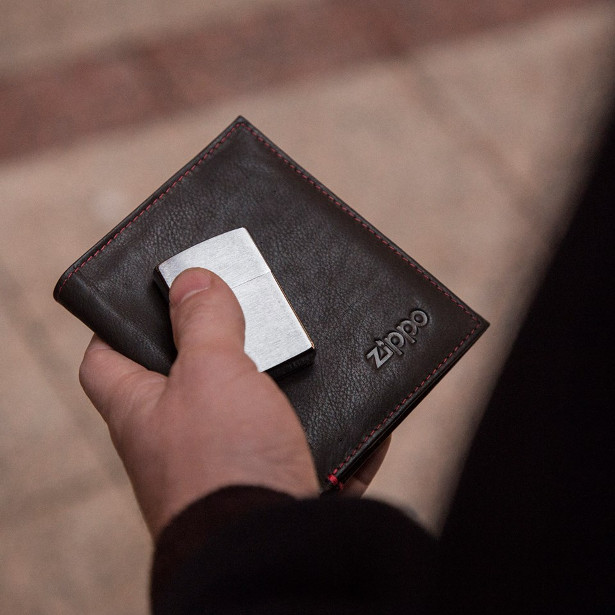 Luxury hand made porcelain cufflinks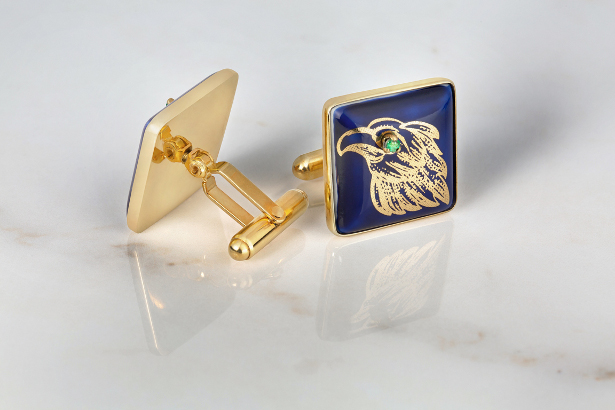 www.bycosmin.com
A meticulously curated collection of cufflinks born at the crossroads of porcelain, emerald and pure gold. Each pieces hand made.
The Father of All Gifts!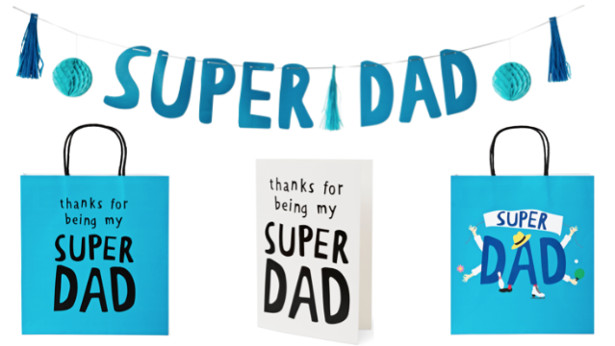 Treat your loved ones to a present they deserve this Father's Day.
From cards, to mugs through to garlands, Flying Tiger Copenhagen has everything you need,
promising to make this Father's Day the best one yet!
Super Dad Garland – £3 • Gift Bag – £1 • Super Dad Card – £5
Handy Man Mug – £4 • Bonus Dad Mug – £7 • Mug with Automatic Stirring – £5
Gold Mug – £4 • Giant Mug – £7 • Keystrap – £2 • Medal – £2
Card – £5 • 3D Cards – £5 each • Bonus Dad Card – £5
Flying Tiger Stores – uk.flyingtiger.com
Qured, a new on-demand healthcare app based here in London.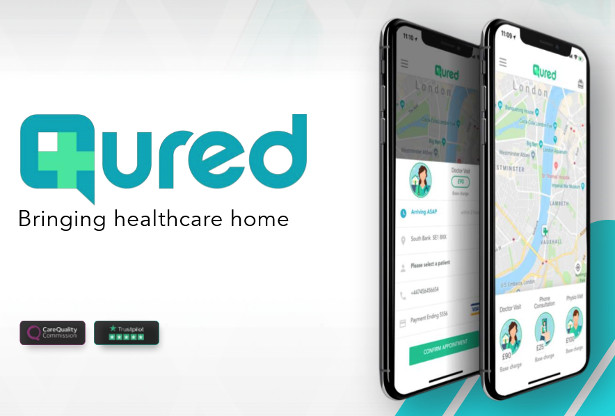 We bring healthcare to your door; The app works just like UBER, and is ideal for busy individuals and families who require at home GP visits! (and physio, paediatricians etc)
Our vision as a company is to position our offering as complementary to the NHS, but also make healthcare more flexible and accessible to everyone in the UK.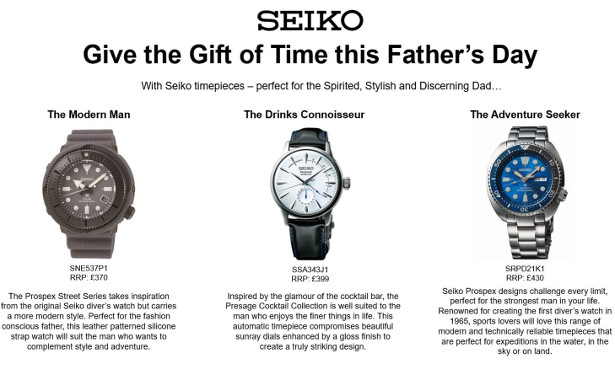 WITLOFT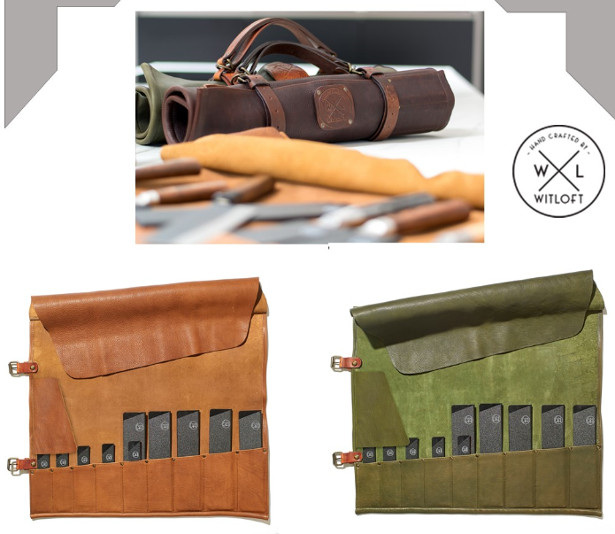 Founded in 2014 from a love for cooking, barbeques and making furniture, Dutch leather Artisan brand WITLOFT offers essential tools and accessories for cooks across the world. Whether a chef, barista or brewer; WITLOFT designs are multi-functional products perfect for those with a passion for handcrafted and artisanal style.
The Knife Roll collection allows chefs or cooks to store and transport their prize possessions with ease. It can store up to nine knives, with the pockets in a variety of sizes, for both small and large knives. Simple and easy to use, the knife roll can be worn cross body, or the shoulder strap detaches and can be carried by hand.
Drop the Beats.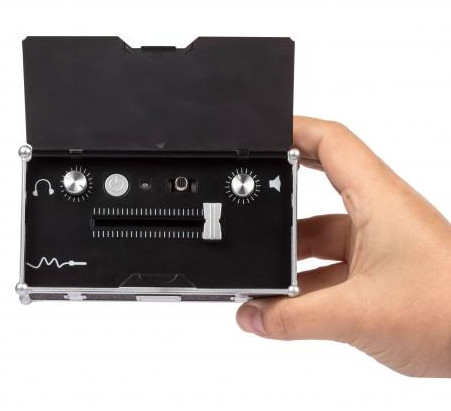 If you've nailed your online playlists for your commute, gym and work with Spotify or Apple Music you'll probably fancy yourself a little bit of a DJ. Okay, it would be great jet-setting and playing to thousands like superstar DJ's Diplo or Calvin Harris, all whilst earning a fortune in the process. Realistically unless you know your bars and beats aren't just a place to get a drink or made by Dre, then you're not going to pay £5,000 for a DJ set up to master the dark arts.
The DJ Mini Mixer allows you to mix tracks from two separate music devices without the use of a CDJ's or a Laptop. Simply plug two MP3 devices into the mini mixer and fade between the tracks. Ideal for little house parties or a bit of fun.
Please note: Music choice is purely individual. Thumbs Up take no responsibility for you not reading the crowd and ruining a 18th Birthday Party, your Aunties 3rd wedding or Nans 90th by playing a stinker.
The DJ Mini Mixer costs £19.99 from ThumbsUp.com