The go-to grooming gifts for the Tech Mad Dad, Grooming guru Dad and also for Father & Son Bonding… Let him know his presence is appreciated this Father's Day with Wilkinson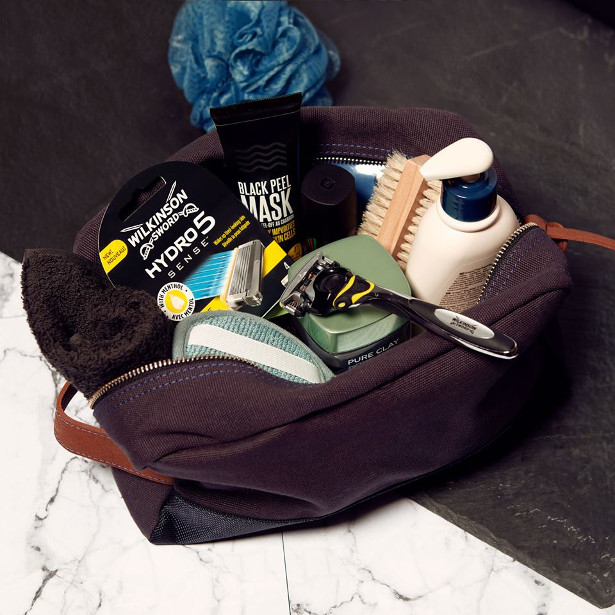 FACEBOOK | TWITTER | INSTAGRAM
The go-to grooming gifts this Father's Day
-NEW- HYDRO 5 SENSE ENERGIZE
Best for…
Tech Mad Dad
Give him the latest updgrade in grooming – the new Wilkinson Sword Hydro 5 Sense razor, which features groud-breaking shock-absorbing technology. It auto-adjusts the amount of pressure applied to your skin for a customised shave. RRP: £12.00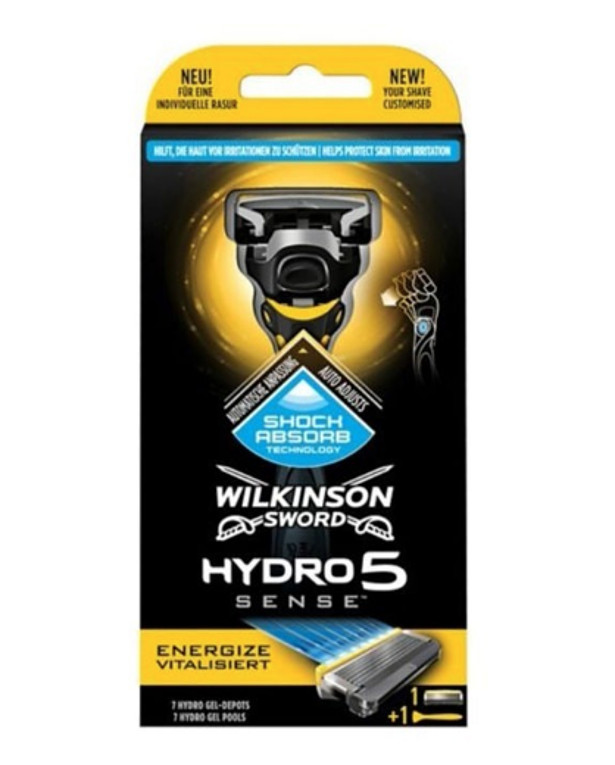 HYDRO 3
Best for
Father + Son Bonding
Wilkinson Sword Hydro 3 is designed to deliver a close shave whilst caring for your skin. It;s a great go-to grooming tool. Whether you're a pro or a first timer shaver. Dad will love passing on his know-how to you with it! RRP: £7.99.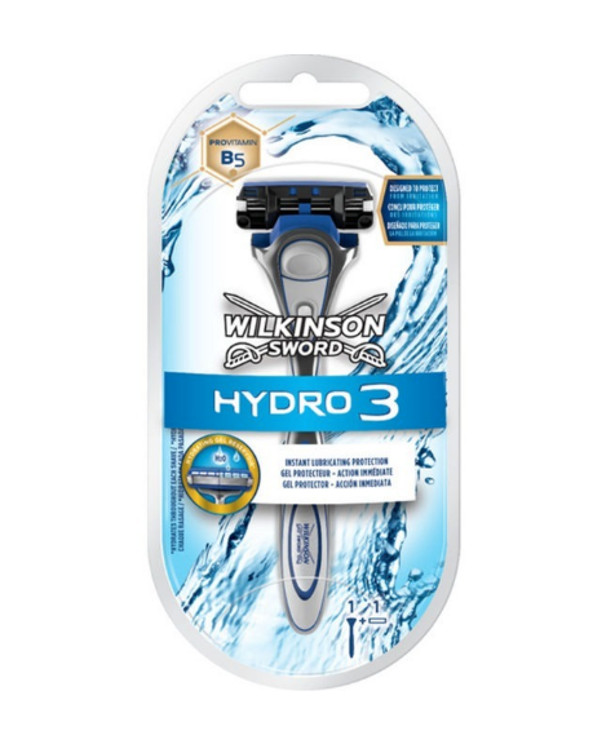 HYDRO 5 GROOMER
Best for…
Grooming Guru Dad
The go-to for dads who like to keep trim 24/7. The Wilkinson Sword Hydro 5 Groomer is the only 4-in-1 styling tool out there 0 it trims, shaves and edges from head to toe. Keeping skin hydrated with every shave. His grooming game will always be on point. RRP: £14.99.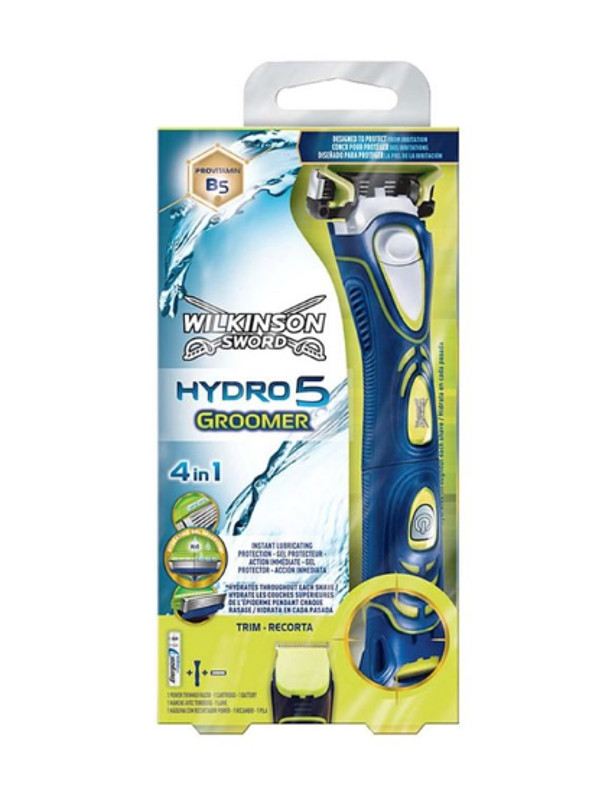 Check out this detailed overview of the Hydro 5 Sense Energise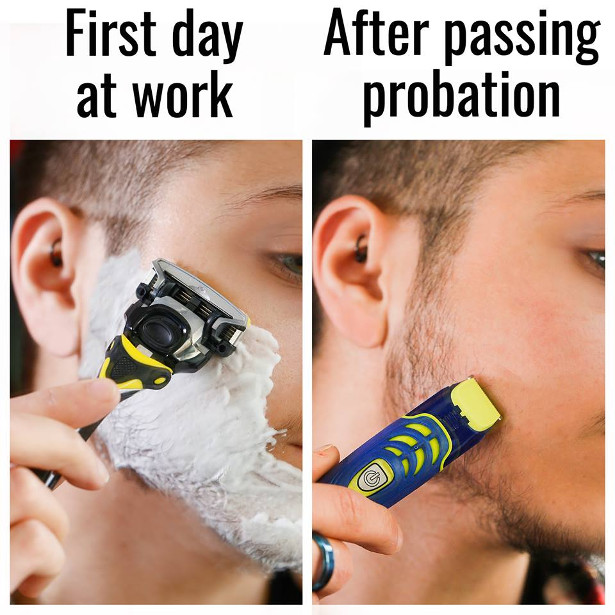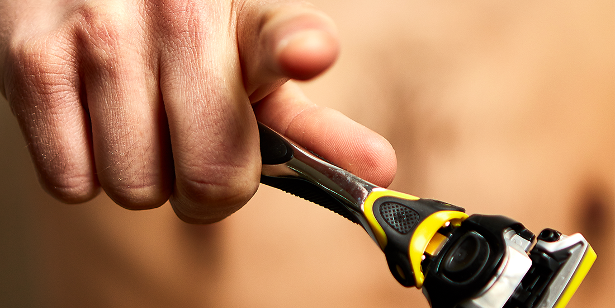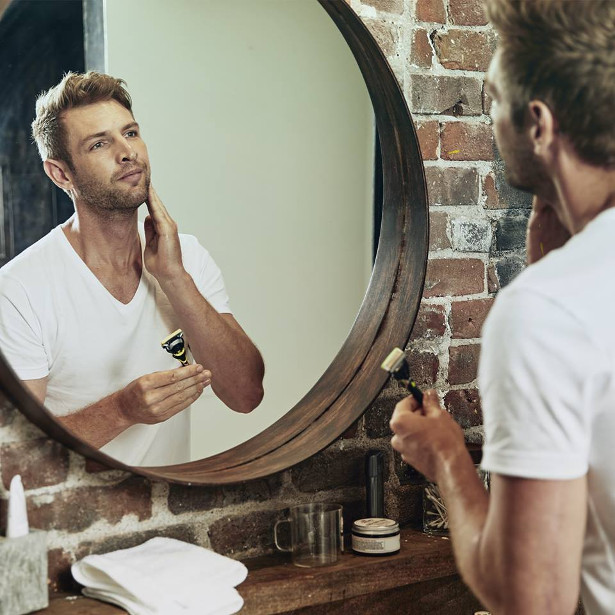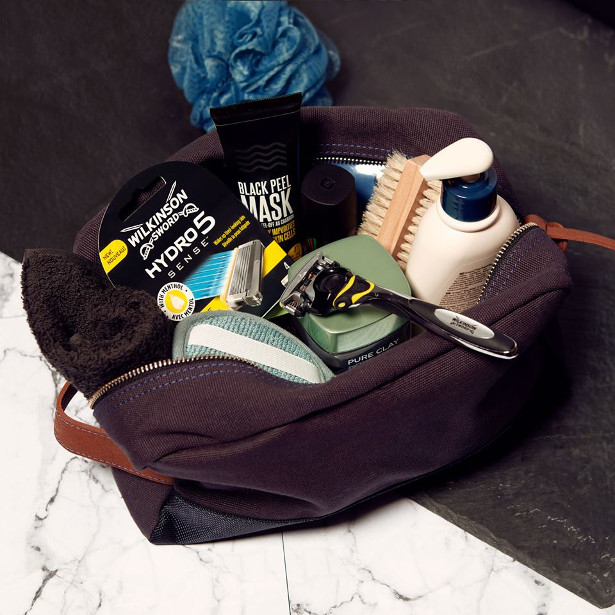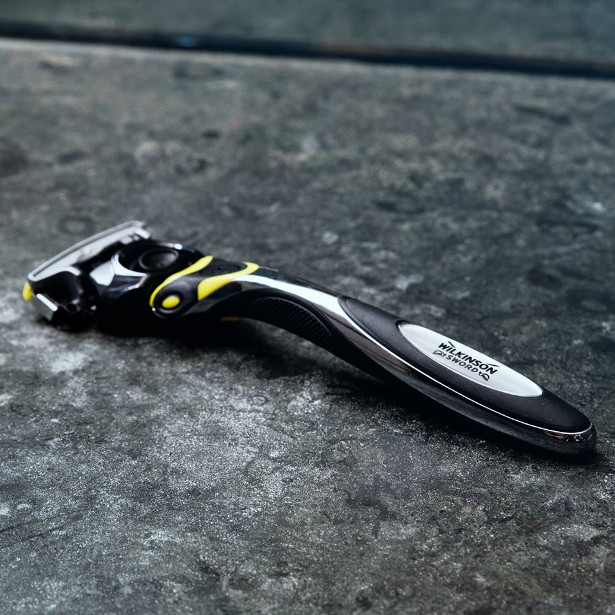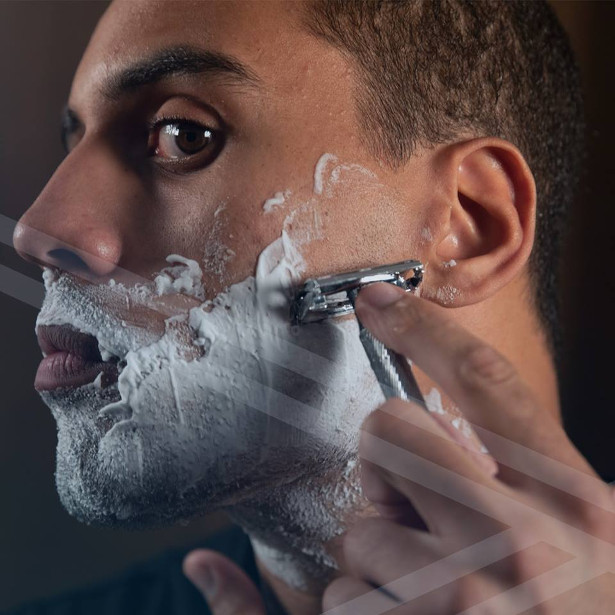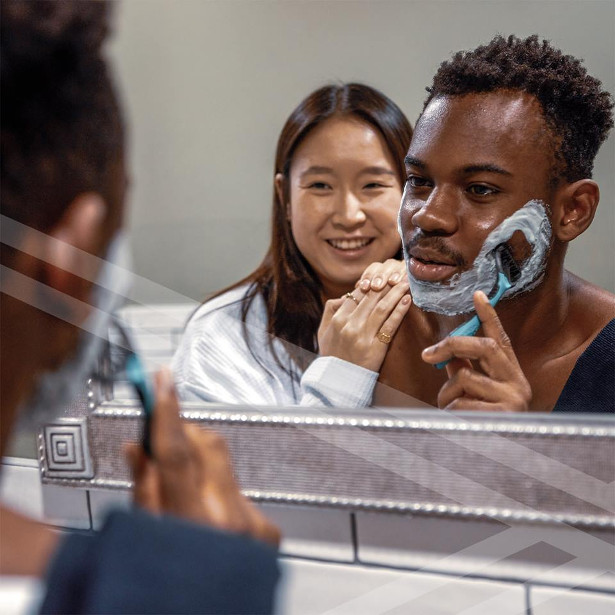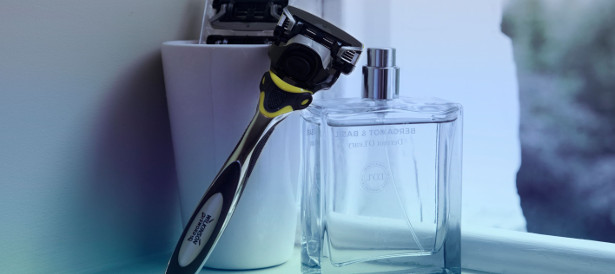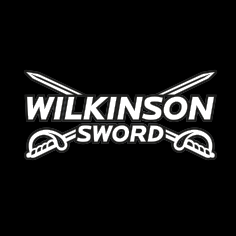 Did you know that dandruff affects about half of the adult population?
FACEBOOK | TWITTER | PINTEREST | INSTAGRAM | YOUTUBE
It usually peaks in severity around age 20 and becomes less prevalent above age 50. Philip Kingsley was a pioneer in recognising that a healthy scalp environment is key to maintaining healthy hair. Philip Kingsley's scalp treatments address all scalp issues and are exfoliating, stimulating, and soothing to leave scalps calm and refreshed. Used regularly they encourage strong, lustrous hair.
Trichologist Anabel Kingsley recommends "using a weekly scalp mask to help remove dead skin cells and improve suppleness." The new Philip Kingsley Flaky/Itchy Scalp Mask is formulated with anti-fungal Piroctone Olamine, exfoliating Salicylic Acid and antioxidant-rich Green Tea Extract to calm the scalp whilst tackling the root causes of dandruff to keep flakes at bay.
Flaky/Itchy Scalp Mask
£19, philipkingsley.co.uk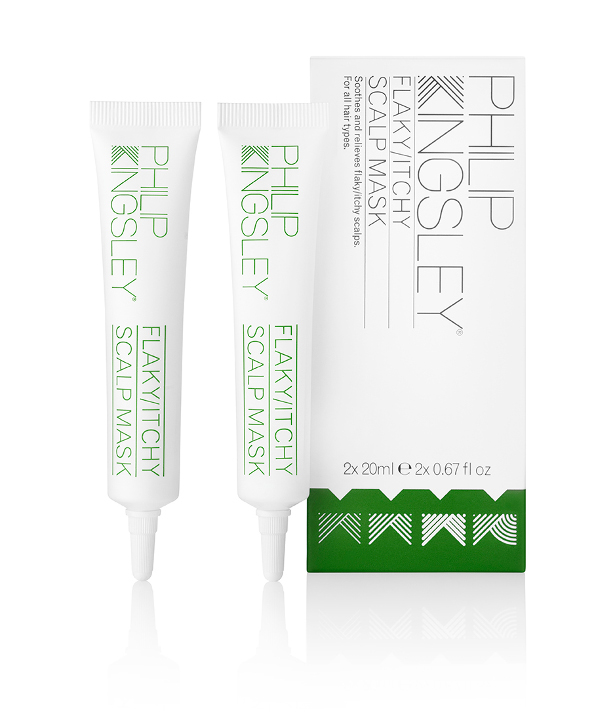 Anabel goes on to say: "Ignoring the problem can also make scalp symptoms worse. Like the skin on your face, your scalp needs daily treatment with targeted topical products when problems occur. If you have a Flaky/Itchy Scalp, I recommend our Flaky Itchy Scalp Regime. It contains an anti-microbial shampoo and toner, as well as a weekly intensive scalp mask.
Flaky/Itchy Regime Kit
£30, philipkingsley.co.uk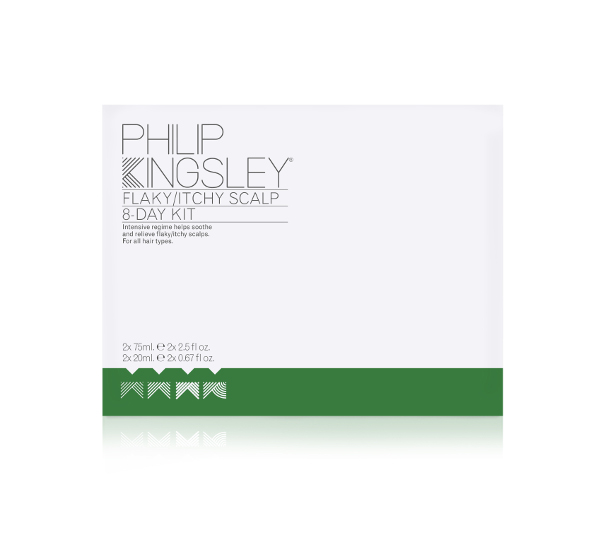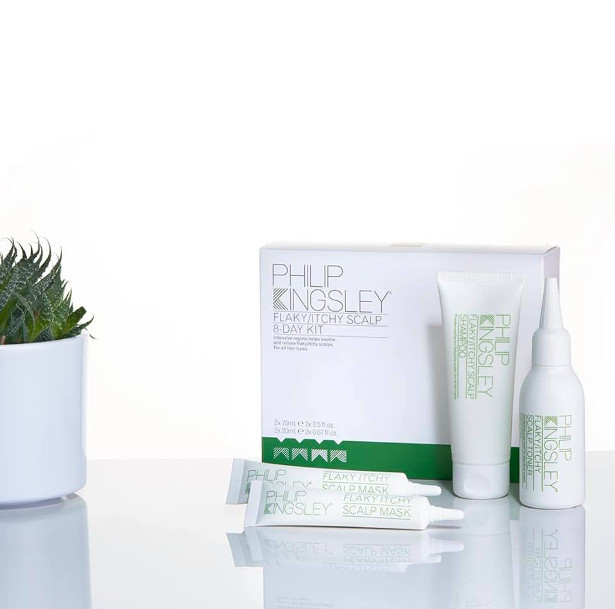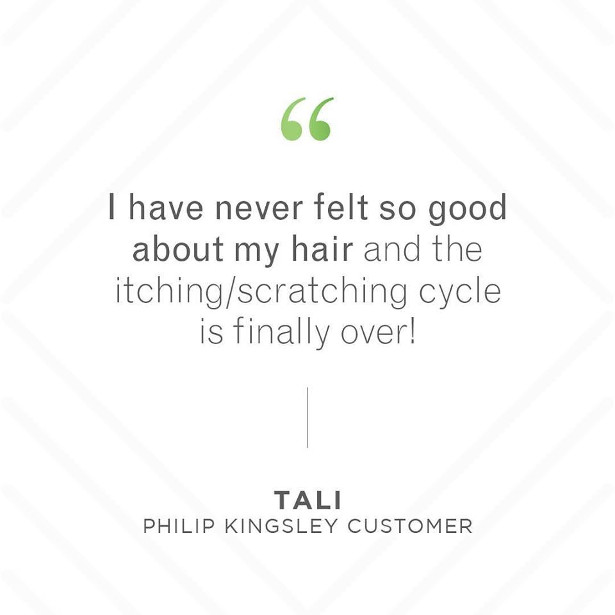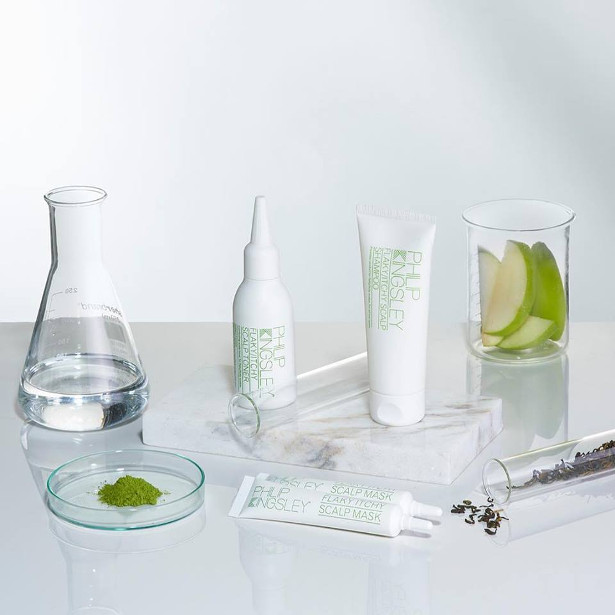 MAKE THIS FATHER'S DAY EXTRA PERSONAL WITH TOBLERONE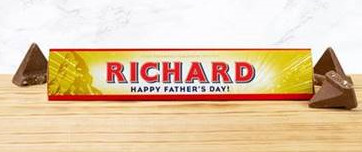 Whether your dad is a chocolate fiend or a nougat fanatic, Toblerone has the gift for him.
Treat your dad this Father's Day to a Toblerone 360g personalised bar; a deliciously solid mountain of Swiss milk chocolate with honey and crisp almond nougat pieces, each unique triangular peak a little mouthful of joy.
For that extra special gifting moment, tag the bar with your dads name, and make the day his. Be it a nickname or an inside joke, this is your dad's moment to shine. Made from some of the finest raw materials, Toblerone is sure to reawaken your dads tastebuds and immerse him in a truly unique taste experience.
So what are you waiting for? The personalised Swiss favourite is available exclusively at www.mytoblerone.co.uk for £12.99 (incl. postage and packaging).
IT'S DADVENTURE TIME!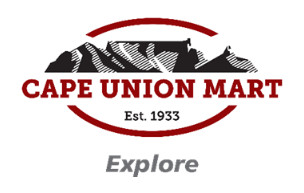 Whether it's a camping trip, first-ever father-and-son fishing expedition, family holiday, road trip, trail run, winter braai or a daughter-dad learn to surf day, we're celebrating the gift of spending time with your pops, brought to life in the memories forever associated with Cape Union Mart gear. We don't sell stuff, we sell experiences.
K-Way Men's Harlow Down Jacket
R1 999, available for purchase in store only.
The K-Way Men's Harlow Down Jacket is perfect for cold weather outdoor pursuits, be it your dad's daily commute or a weekend hike. The main fabric of this jacket is waterproof with stitch-free channelling, designed to offer superior insulation.
This jacket is wind and tear proof – proof that the greatest gift you can give your family is the gift of adventure.
LED Lenser MH3 Headlamp
R599, available for purchase in all stores and online.
The LED Lenser MH3 Headlamp is the perfect torch your dad can rely on when camping or on an outdoor adventure. In addition to being able to use it as a headlamp, it has a clip allowing him to attach it to whatever he is wearing. The lower power usage setting allows for operation for up to 35 hours. With 200 lumens, the striking distance is an impressive 150 metres.
This isn't just a headlamp – it's camping trips, it's sunset hikes and shadow puppets, it's night braaiing, it's load-shedding and the greatest ghost stories ever told.
Leatherman Rebar with Leather Pouch
R1 199, available for purchase in all stores and online.
The Leatherman Rebar with Leather Pouchis ideal for handy dads. The newly improved, heavily reinforced Rebar is tougher than ever and can now help your dad with heavier jobs. With convenient features such as screwdrivers, crimpers, pliers, a file and a saw to name but a few, there isn't much he won't be able to do.
This isn't just a Leatherman – it's fishing trips, it's hiking highs and bicycle wheel lows, it's biltong and bottle tops and letting the big ones get away, it's responsibility and it's trust.
Garmin Instinct
R6 199, available for purchase in all stores and online.
For fit-fathers, Cape Union Mart offers the Garmin Instinct, which includes a wide selection of preloaded sporting profiles to choose from. Key features of this multisport GPS watch include reliable navigation, superior battery life and a scratch-resistant display with a high contrast so it can be read in all lighting conditions.
Red-E RSP80 4 Panel Power Bank
R799, available for purchase in all stores and online.
The Red-E RSP80 4 Panel Power Bank is designed to provide enough power to charge all your dad's devices when he is out adventuring and not near a power source. Thanks to its powerful 8000mAh capacity, four solar panels for fast charging and a built-in LED light, your dad will be able to capture and share all his adventures.
K-Way Edge Shoe
R6 199, available for purchase in all stores and online.
The K-Way Men's Edge Shoe is especially suited to Sunday hikes with dad. It is both windproof and waterproof – making it ideal for an array of terrains. If your dad is on the lookout for a hiking shoe that is both comfortable to wear and able to go the distance, this is the solution.
IT'S DADVENTURE TIME this Father's Day at Cape Union Mart, so give your Dad the gift of adventure from the home of the Father's Day gift.
Value Gifts and Gadgets Under R500
K-Way Men's Felix Softshell Jacket
R899, available for purchase in all stores and online.
The K-Way Felix Softshell Jacket has windproof and water-shedding capabilities, making it the perfect everyday jacket. It is made from a combination of fleece and softshell polyester-laminated fabric and can offer your dad comfort and warmth in winter. You can make it even more special by personalising it for free at selected Cape Union Mart stores.
Kaliber BT Multitool
R699, available for purchase in-store and online.
The Kaliber BT tool is a multi-purpose tool with 13 different useful features designed for everyday tasks. It makes every job quick and easy and can even be operated using one hand. It comes with a built-in clip that allows dad to carry the tool in his pocket or on his belt.
Iain Sinclair Card Sharp 2 Knife
R299, available for purchase in-store and online.
The Iain Sinclair Card Sharp 2 is a nifty, lightweight card that can be folded into a handy pocketknife. This is the latest innovation in penknife designs and is similar to the Swiss Army penknife. Due to its use of 420 series surgical stainless steel, it's light enough to carry on any adventure.
Malkin L1000R Flashlight
R699, available for purchase in-store and online.
The Malkin L1000R Flashlight is a compact torch that will light up dad's face when he receives it as a gift on Father's Day. This torch can be charged via USB, and indicates its power level with a charging indicator light. The four light functions – 1000, 500, 100 and 80 lumens – offers dad a broad choice of brightness.
Stanley Classic Vacuum Travel Press 0,47L Flask
R799, available for purchase in-store and online.
Stanley Classic Vacuum Travel Press 0,47L offers the best insulation with a system that keeps water cold for over five hours and maintains the temperature of hot water for four. This naturally BPA-free product is made out of stainless steel that will never rust – a good investment that will last your dad a lifetime.
Red-E 5-Port Multi USB
Red-E 5-Port Multi USB Charger
R399, available for purchase in-store and online.
Red-E 5-Port Multi USB allows you to charge up to five devices at the same time, making it perfect for family travels. The lightweight USB has a 6Amp output as well as Smart Output control detection.
Dofit Sport Watch
R799, available for purchase in-store and online.
The DoFit Sport Watch, which includes a wrist-based heart rate monitor, is an easy-to-use GPS running watch designed for the athletic dad. It tracks running distance and speed, calculates step count and calories burned. It also detects low intensity moments – reminding your dad when to move.
LED Lenser L7 Torch
R399, available for purchase in all stores and online.
The LED Lenser L7 is a user-friendly torch with up to 42 hours of battery life. It is equipped with an Advanced Focus System Lens to offer your dad improved long-distance lighting.
Tekut Bamboo Biltong Slicer
R399, available for purchase in all stores and online.
The Tekut Bamboo Biltong Slicer will make slicing biltong easier. It has a super sharp stainless-steel blade that competently cuts through most food and is highly durable, meaning endless biltong for those rugby matches and afternoon snacks.
Stanley 0.35L Classic Trigger Action Mug
R499, available for purchase in all stores and online.
The Stanley 0.35L Classic Trigger Action Mug is essential when travelling. The key feature is its double wall vacuum insulation that keeps drinks hot or cold for seven hours or even iced for 30 hours.
Cape Union 530 Lumen Spot / Lantern
R499, available for purchase in all stores and online.
This Cape Union 530 Lumen Spot / Lantern is a powerful, three mode lantern with a maximum output of 530 lumens and a beam distance of up to 500 meters. It is a reliable light source that can be used at home during load shedding orout and about on a camping trip.
N-Rit BBQ Gloves
R175, available for purchase in all stores and online.
N-Rit BBQ Gloves are heat-resistant, offering your dad protection when braaiing or cooking.
Gifts and Gadgets under R350
Victorinox Spartan 12 Function
R325, available for purchase in-store and online.
The Victorinox Spartan 12 Function is another essential your dad will appreciate. This is a pocket knife he will use on the daily.
Wallet Ninja – 127428
Wallet Ninja
R199, available for purchase in-store.
An innovative and convenient super-tool, the Wallet Ninja is a great all-rounder, offering more than 10 functions. Small enough for your dad to carry in his pocket, the stainless steel tool can be used as a screwdriver, nail puller, ruler, cell phone stand and bottle, box or can opener – making your dad the ultimate handy-man.
Buffelsfontein Gift Box
R349, available for purchase in-store and online.
The Buffelsfontein Gift Box consists of beard oil, moustache balm and a rugged leather key chain – all guaranteed to keep your dad groomed for Father's Day.
Energizer Vision 100lm Headlamp
R150, available for purchase in-store and online.
The Energizer Vision 100lm Headlampincludes two light modes that help control brightness and runtime. It brings light to where it is needed, is easy to operate and provides a light output of 100 lumens.
For more gifts and gadgets for your dad, visit www.capeunionmart.co.za.
About Cape Union Mart:
The Cape Union Mart Group is based in Cape Town and currently houses 5 major retail chains which includes Cape Union Mart, Old Khaki, Poetry, Tread + Miller and Keedo. The group collectively has over 300 stores. The outdoor division is carried by Cape Union Mart, South Africa's favourite outdoor store and the group's flagship brand, which retails across South Africa, as well as Namibia and Botswana. It also exclusively stocks the K-Way brand, which is an extremely popular technical range of outdoor clothing and gear.
SCORE ALL YOUR DAD GIFT GOALS
THIS FATHER'S DAY WITH WOOLIES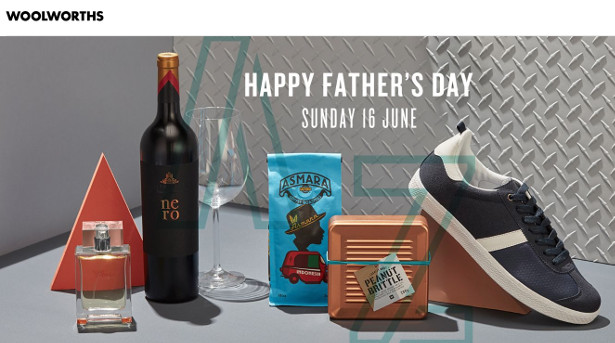 He's been there from the start: he's never left your side, he knows (or pretends to know) all the answers— according to his own 'dad rule book' obviously—and he's the one who will go to extraordinary lengths to make it all better. He's your dad, your uncle dad, big brother, cousin, mentor and deserves to be spoilt this Father's Day. Luckily Woolworths has everything you need to slay it in the gift department!
It takes a fair amount of multitasking to go from work into dad-mode, so make it easier on him—especially if he's not the best at juggling—by helping him look the part. Great for the office or social occasions, Woolies has a fashion-forward selection of suiting, knitwear, coats and jackets – perfectly practical as well as on trend for this chilly season. And we all know how dad loves to be comfy and relaxed, so, when it comes to sleepwear look no further than, stylish plaid gowns and modern patterned pyjama sets, paired with fun beer mug-themed slippers.
Or, if you're really unsure of what he'd be keen on adding to his wardrobe, opt for a gift card and let him choose.
Whether he has a sweet tooth or prefers a more savoury selection, he'll be far from hangry with a host of different tasty treats available. For the wine connoisseur, Woolies' exceptional Signature Series boasts three red and three white wine options, the highly esteemed Rustenberg RM Nicholson and Shannon Vineyards' Mount Bullet, as well as a vast cellar of specially selected vintages. Having the guys over will be easy with an assortment of ice buckets, as well as tumbler and wine glasses for any-and-all beverage choices.
And if he is a winner in the kitchen, opt for the Olive & Rosemary Beer Bread Mix, the locally made Hot Sauce and the trio of Costas Extra Virgin Olive Oil (available in intense, medium and delicate).
Or go for the all-out spoil by gifting him with a must-have Smeg kettle or toaster (the black or white will fit in in any kitchen colour scheme).
As for the man that craves a sweet fix, put his taste buds on another level with Woolies' locally produced Chuckles Tin, Peanut Brittle enrobed in a sustainably produced milk chocolate (with responsibly grown cocoa), and Brandy & Whiskey Chocolate Liqueurs.
But don't forget that he needs some TLC, too! Bring out your dad's inner Magnum PI with Longmarket Barber's 'The Selleck' shaving kit or give him an essential (and award winning) Hair and Body Wash with an invigorating moisture surge with added conditioning agents. All Longmarket products are dermatologically tested, vegan-friendly and approved by Beauty Without Cruelty.
Make your gift count by giving him the power to keep his skin looking tip top with the extensive Clinique for Men range, and make sure his scent is on point with Bvlgari's Bvlgari Man Wood Essence, Issey Miyake's L'Eau Super Majeure D'Issey and Dolce & Gabbana The One Grey. Or, pick a fool-proof gift set, with options from Blue, Marrakech and Clarins.
For the final 'yass moment', make your present stand out with some slick wrapping and a thoughtful card—there's an eye-catching range to choose from and personalise in your own special way.
Here's to celebrating dad jokes and your multi-faceted father figure this Father's Day! Find all of these gift solutions and more exclusively at Woolworths stores countrywide and online at www.woolworths.co.za.
3 Sublime Moroccan Argan Oil 100% Pure & Organic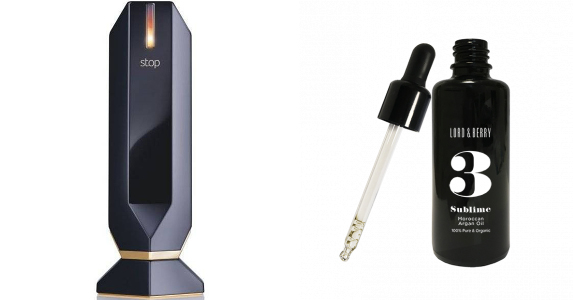 This luxurious pure & organic Moroccan Argan Oil is your skin saviour when it comes to nourishing and hydrating as well as treating. Gentle on even sensitive and dry skin types, the anti-oxidants work to minimise fi ne lines and signs of ageing by restoring elasticity and plumpness to skin. SUBLIME also provides non-greasy hydration perfect for acne-prone skin as it regulates your natural oil levels and lowers the production of sebum.
As well as skincare, it can be mixed with foundation to create a dewy, healthy look and give matte foundations a more sheer fi nish. Smooth into the ends of wet hair to leave it feeling velvety soft and then massage any excess into cuticles to tide you over between manicures. Dab gently onto lips before bed for a mini overnight treatment leaving them silky soft and smooth in the morning.
This multiuse product serves multiple functions and comes in a handy 50ml making it perfect for a relaxing in-fl ight boost of hydration and use on the go.
TO USE: Simply smooth a few drops into your skin using gentle rubbing motions, as you would any face or body lotion. Perfect for all skin types, this oil can be used on complexion, hair, body and nails.
RRP £35 available at lordandberry.com
QUALITIES AND BENEFITS: • Enriched with Vitamin E, Fatty Acids & Anti-oxidants. • Can be used on hair, skin and nails. • Suitable for all skin types. • The black glass bottle fi lters out blue and ultra-violet light that can damage the formula and reduce eff ectiveness.
1605
Made in Morocco
Net wt 1,7 Fl Oz / 50 ml
Not tested on animal
Leading Man™ The first hydrating bio-cellulose sheet mask specifically created for men's skin According to Euromonitor, the men's grooming market will reach £47.2 billion by 2020.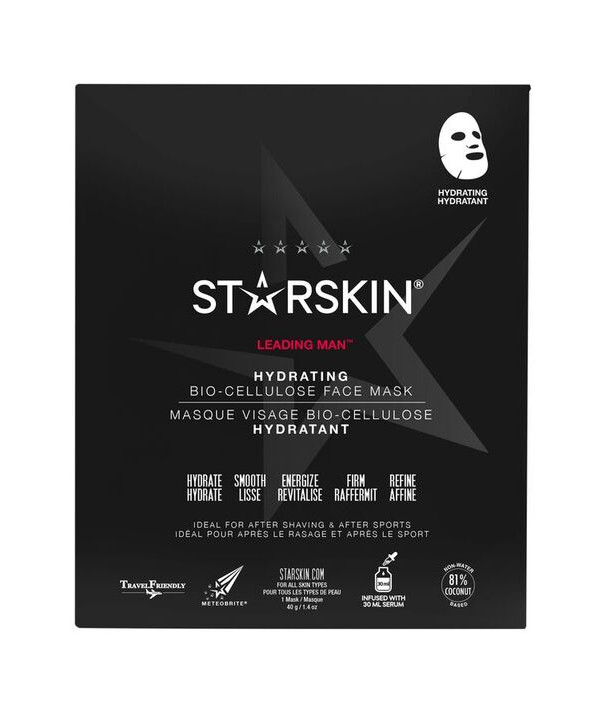 As men become more educated and aware of their skin concerns, a fresh demand for targeted solutions has grown.
Gone are the days where men opt for two-in-one everything or occasionally borrow moisturiser from their girlfriend. Starskin® introduces a solution for the modern man- the first Hydrating BioCellulose sheet mask specifically created for their drier, rougher skin which plain and simple is different to women's.
In addition to facial hair, their skin is thicker and produces more collagen and sebum. Leading Man™ delivers a non-water based – and therefore more powerful – 30ml concentrate of moisturising Coconut, Thyme and Butterfly Bush to refresh and rehydrate dry and tired skin and penetrate men's thicker layers.
Bio-Cellulose is a premium material made of naturally fermented, vitamin-rich coconut juice. The unparalleled, ultra-cooling gel-like structure adheres to the face like a second skin, ensuring maximum absorption of the concentrated serum.
Key Ingredients:
• Butterfly Bush: Anti Inflammatory
• Coconut: Hydrating
• Chamomile: Calming
• Thyme: Soothing
• Menthol: Cooling
Formulated without: • Parabens • Silicone • Sulphates • Phthalates Made in Korea. Vegan. PETA Certified. All Natural Certified. BPA Free. For more information contact: starskin@b-theagency.com Available from November 1st at Debenhams, Harvey Nichols and Fenwick. £8.50
FATHER'S DAY GIFT GUIDE: BELGROVE RUM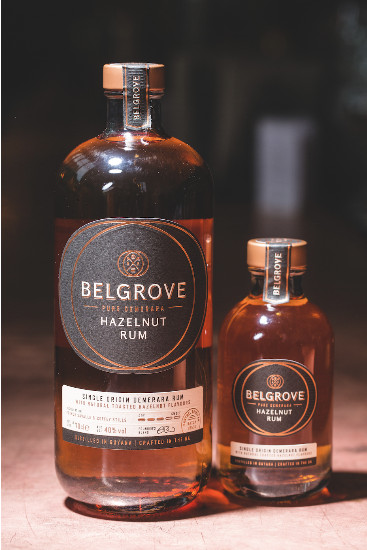 If you're looking to treat Dad to something extra special this Father's Day, then look no further…
If you're looking for a present your Dad is bound to love this Father's Day then look no further than Belgrove Rum. With notes of toasted hazelnut, accompanied by undertones of Madagascan vanilla and cocoa, Belgrove offers even the most discerning palate a truly premium tasting experience.
Belgrove Rum is distilled from pure Demerara sugar cane grown on the mineral-rich banks of the Demerara River in Guyana. Belgrove is sweet on the nose and dry on the palate, creating a rum that is perfect on the rocks, as a rum Old Fashioned, or even just with a coke or ginger ale.
Belgrove Rum is available now from https://www.masterofmalt.com/ RRP £34.95 for 70cl and £14 for 20cl, as well as in Selfridges and some of the UK's best bars.
Delight Your Dad this Father's Day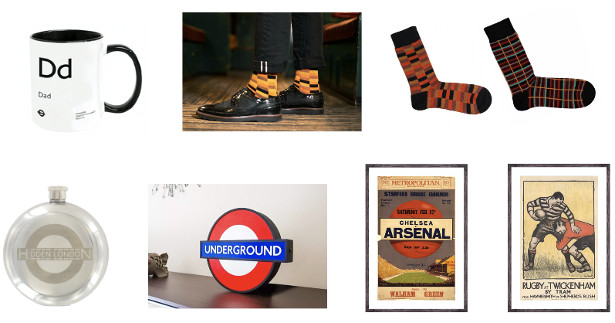 From mugs for his morning coffee, socks for his daily travels, posters for his favourite football team, and much more,
London Transport Museum shop has the perfect gifts that really will put a smile on your dad's face this Father's Day.
And don't despair if you have left it a little late, London Transport Museum shop even offers UK Next Working Day delivery!*
Johnston Dad Mug – £14.99 • District Line and Routemaster Moquette Socks – £9 each
Hidden London Hip Flask – £14.00 • London Underground Lightbox – £40
Chelsea v Arsenal, by Bernhard Hugh, 1923 – from £14.99 • Rugby at Twickenham Poster – from £14.99
London Transport Museum shop – ltmuseumshop.co.uk
The perfect Father's Day present for fanatical foodies!
A gift card with a difference from the artisan bacon experts at Cure and Simple.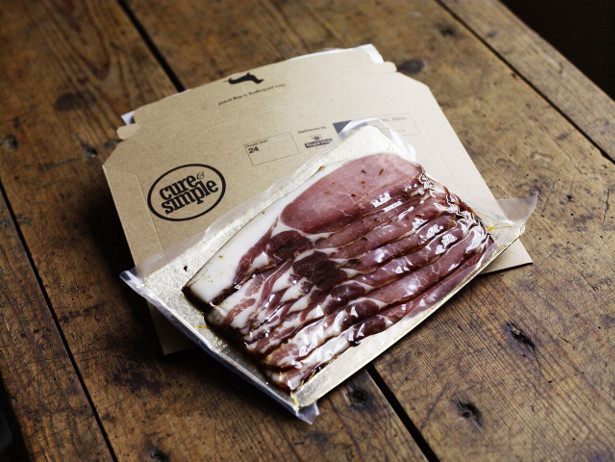 Cure and Simple, the company that provides some of the best quality bacon on the market, is gearing up for Father's Day by offering a gift card with a difference.
This gift card doesn't buy books or aftershave. This is a gift card that gives you the chance to treat the fanatical foodie father in your life to regular deliveries of artisan, hand-cured bacon!
Gift card buyers can choose a number of packs of bacon – from two to 12 – that can be redeemed by dad against one of the plans at www.cureandsimple.com, offering different billing and delivery frequency: monthly, fortnightly or weekly. As for the bacon itself, your dad can choose from five flavour styles or a mixture of flavours in each order.
You choose the amount you want to spend on your gift card, which is generated as soon as you purchase it and emailed to you (or dad) immediately. Gift cards are valid for 365 days; you can also decide when your gift card is to be delivered, up to 365 days in advance. And of course you can choose a card design and add a personalised message to your gift card.
Don't forget: each pack of bacon is hand-cured and air-dried to Cure and Simple's exacting standards, the meat comes from high-welfare, outdoor-reared or free range, happy, healthy pigs, and all ingredients enhance – but never disguise – the natural flavour of the bacon. And every pack will reach dad shrink-wrapped for freshness, with minimal moisture, through his letterbox.
This is a truly unique gift to give this Father's Day to any lover of high-quality food products. Each plan includes packaging and first-class delivery in the price. And because the bacon fits through your dad's letterbox, he doesn't have to be in when it arrives. We can even include a (mostly) fool-proof dog deterrent to keep Rover away from dad's dinner. Just let us know.
Cure and Simple gift cards really are a unique Father's Day gift – and Cure and Simple bacon is very, very tasty. And they're both available now at cureandsimple.com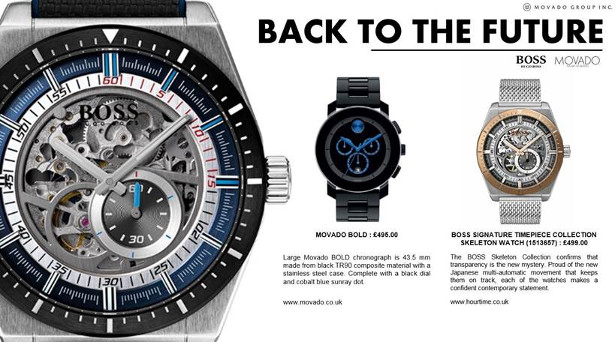 BACK TO THE FUTURE Available from www.movado.co.uk & www.hourtime.co.uk
Mykonos Casino is the place to be this winter!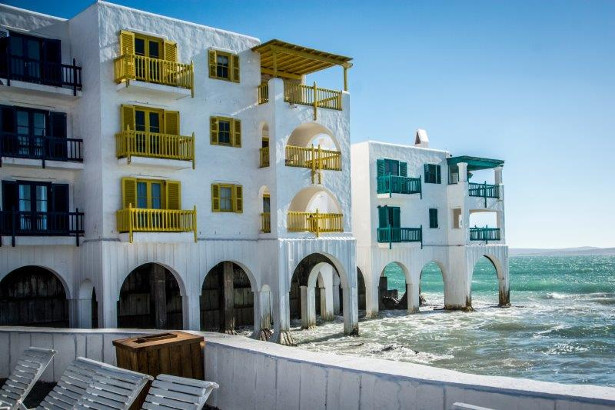 Mykonos Casino (www.tsogosun.com/mykonos-casino), your favourite entertainment destination on the West Coast, is bursting at the seams with a wide variety of family-friendly attractions, sizzling special deals, Rewards discounts and unforgettable live experiences.
Black Pearl Restaurant is celebrating Father's Day in style!
Treat the superhero in your life to a scrumptious lunch buffet at the Black Pearl Restaurant (www.tsogosun.com/mykonos-casino/restaurants-bars/black-pearl) for only R190 per person, from 12h00 until 15h00 on Sunday, 16 June. Our Rewards cardholders will enjoy an instant discount. Bookings are essential, please call 022 707 6993 to secure your table.
An original West Coast legend – Andries Vermeulen
Get ready for a hilarious night with comedian, television presenter and singer Andries Vermeulen (www.tsogosun.com/mykonos-casino/whatson) as he performs his new show Storieverteller, which will include music from his new album In Afrikaans.
Andries Vermeulen is originally from the West Coast. Not only are you in for a brilliant show by one of the best in the business, you get to see him in action in his home territory. Round up a crowd and come and enjoy an unforgettable night of hilarious comedy and great music. The show will take place on Wednesday, 26 June at the Athene Conference Centre (20h00). Tickets are only R150 per person and are sure to sell fast. Make sure you get yours early to avoid disappointment. You can book online or buy your tickets at the Mykonos Casino Customer Service Desk. If you are a Rewards member, don't forget to use your Rewards card to claim your discounted price.
Breakfast buffet at The Black Pearl Restaurant
Start your day sunny side up! On Saturday, 29 June you can tuck into a delicious breakfast buffet at the Black Pearl Restaurant from 10h00 to 12h00, for only R85 per person. We're spoiling our Rewards cardholders even more with a further 20% discount. Bring the whole family or make a morning of it with friends. Bookings are essential, call 022 707 6993 to reserve your table.
View live cricket in HD at the Black Pearl
Calling all cricket lovers! The Black Pearl Restaurant is at it again, this time for the sport fanatics. The restaurant will be showcasing the live screening of cricket from Thursday, 30 May until the final on Sunday, 14 July. Call all cricket fans young and old, bring your whole family and make a day of this momentous event at the one and only Mykonos.
Craig Lucas live!
See The Voice winner Craig Lucas (www.tsogosun.com/mykonos-casino/whatson) live at Mykonos on Saturday, 27 July at the Athene Conference Centre (20h00)! You know him as the musician that stole South Africa's heart when he won season 2 of The Voice. Now you can see him, and his band perform live right here in your hometown! The talented Craig Lucas will be taking the stage for one night only to bring you the music that put him on the map.
Make sure you book front-row seats to a show that promises to be a night of incredible entertainment. Tickets are only R120 per person and are going to sell fast – don't miss out! You can book online (www.mykonoscasino.co.za) or buy your tickets at the Mykonos Casino Customer Service Desk. If you are a Rewards member, don't forget to use your Rewards card to claim your discount.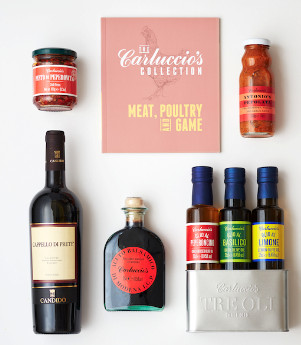 For Father's Day, Carluccio's makes gifting easy with hand-picked hampers, filled with artisan Italian products from the deli.
Choose from a small hamper (£23.95 and available to pick up from your local deli) with fresh Pappardelle Pasta, meaty venison Ragu di Cervo and wild boar Ragu di Cinghiale sauces, and a bottle of Umani Ronchi Babylon Rosso red wine to finish. Also included is a Carluccio's meat, poultry and game book packed full of Antonio Carluccio's recipes that harness Italy's variety of cuts and specialties.
Or, win dad over with a large hamper (£50, only available online) with a bottle of Cappello di Prete red wine, a trio of flavoured olive oils, balsamic vinegar, Antonio's Pepolata, a Pesto di Peperoncino sauce and the Carluccio's meat, poultry and game recipe book!
What's more you can enjoy dishes from the new summer menu at Carluccio's, and when one main meal is bought, dad gets a craft beer on the house!
Shine Your Shoes Like A Pro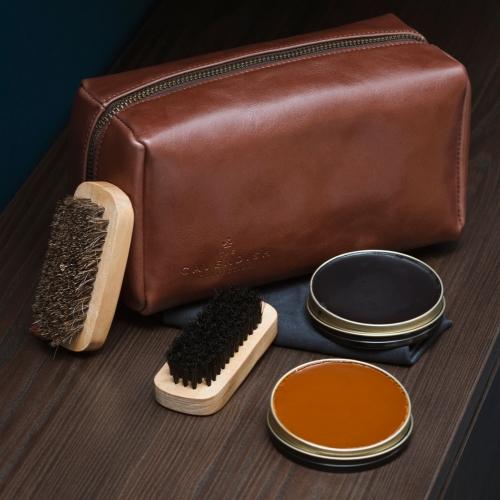 Give your shoes a shining with the Premium Butler Bag from Thumbs Up, your one stop shop for shoe cleaning, keeping all your footwear in tip top condition, extending their lifespan, protecting them from the unpredictability of British weather.
Measuring approx. 21 x 9.5 x 10.5cm there's room for all the essentials, all housed in this super stylish, tailor made leather bag. Including the Horse Bristle Brush and Pig Bristle Brush which helps scrub away any dirt particularly in those hard to reach places, meanwhile the Black Polish, Brown Polish and Cloth will have your shoes looking as good as new in no time!
But if it's not for housing your shoe cleaning accessories then the quality made Butler Bag also provides the perfect home for traveling and all those toiletry must have's, even for stashing plugs, chargers, adaptors and all those gadgets and gizmos. The added chunky zip top closure ensures all your belonging stay in one place without escaping, after all there is nothing worst. Premium Butler Bag is available to buy online for £24.99 from Thumbs Up.
The Premium Butler Bag marks part one of The Cavendish Collection. A classic selection of leather goods and traditional tools for the modern day gentlemen. The Cavendish Collection pays homage to the craftsmanship of the medieval leather merchants selling their handsome wares in Britain's royal cities. To view the entire Cavendish Collection including American Football Washbag and Shaving Kit all available at Thumbs Up.
Picniq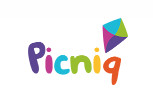 Picniq is the No1 days out ideas and ticket website for families in the UK, founded to help busy parents plan great days out for their children with ease and bring you the best deals on family tickets for attractions, events and festivals.
With Father's Day coming up, Picniq have put together the ultimate Father's Day guide that the whole family can enjoy.
Here are Picniq's top ten Father's Day activities:
The Mary Rose – Portsmouth
The Beatles Story – Liverpool
Up at the O2 – London
Zip World – Wales
The National Museum of the Royal Navy – Hartlepool
Father's Day Tug of War – Richmond
Haynes Motor Museum – Yeovil
Weapons and Warriors – Butser Ancient Farm, Hampshire
Father's Day Trail – Canons Ashby, Daventry
Father's Day Motorfest – Chelmsford
The above activities are based across the UK, with additional sites around the country. Wherever you live, there will be an activity near you. For more information, visit Picniq's website: www.picniq.co.uk/
SIP SIP HOORAY!
SPOIL YOUR DAD THIS FATHER'S DAY WITH AWARD-WINNING TIPPLES FROM ALDI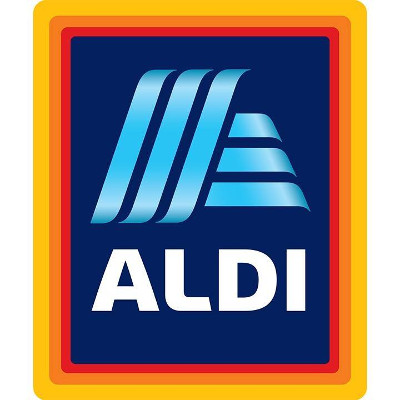 Aldi has everything you need to treat your Dad for Father's Day this year. Whether he's an avid steak lover, die-hard football fan, or a veggie-loving vegan, there's a gifting option to suit every taste.
The world's best Dads naturally require the world's best gifts, so make sure you give the man in your life only the best with this crop of award winners. For the perfect flavour combination, give your Dad's taste buds a treat by serving these with the ultimate food pairings.
For the Football Fan – Rossini Lager (£1.29)
Best served chilled, this premium Italian lager is brewed using only the finest ingredients. Perfect for Dads wanting to kick back and relax watching sport on their special day.
Pair with Aldi's Specially Selected Salt and Balsamic Vinegar Crisps (85p) for a half-time snack.
For the Steak Obsessed – Exquisite Argentinian Malbec (£5.99)
For those who love nothing more than a nice, juicy steak, Aldi's award-winning Exquisite Collection Malbec is the ideal partner. Packed with plum and blackberry flavours, this rich wine has an intensely fruity finish.
The Bigger Daddy Steak (749g, £8.49) is a fantastic match.
For the Home Comforts Dad – Ferrandière French Merlot (£5.99)
A wine to couple with another classic dinner time favourite. This luscious Merlot is fresh with flavours of red fruit and cherry.
Try with the Specially Selected Hand Finished British Steak Pie (550g, £3.19)
For the Vegan Dad – Exquisite Collection Marsanne (£5.99)
For millennial Dads looking for something to match their vegan lifestyle, this Marsanne is a marvellous gifting option. Offering a delicate blend of pear, honey and floral flavours, this wine is the perfect pairing to veg-based dishes.
Pair with Aldi's Vegan Sausage Rolls £1.19 (4 pack) for a vegan treat.
For the Whisky Aficionado – Glen Marnoch Islay Single Malt Scotch Whisky (£17.49)
This award-winning whisky is a smooth, mellow and silky single malt that offers drinkers rich vanilla and toffee notes with a touch of oaky spice. Best served neat on the rocks.
Settle in for an indulgent evening with a dram and Aldi's Specially Selected Sliced Oak Smoked Salmon (100g, £2.99).
For the Fizz Fanatic – Veuve Monsigny Champagne Brut Grand Reserve NV (£15.99)
Toast to the most important man in your life with one of Aldi's latest additions to its Champagne range, the Veuve Monsigny Champagne Brut Grand Reserve.
Pair the fizz with Specially Selected Brie de Meaux (200g, £2.09) for a proper celebration.
For Curry Cravers – Exquisite Collection Clare Valley Riesling (£6.99)
This Riesling is ideal for lovers of spicy food – particularly for those with a penchant for Thai curries. With flavours of green apple, lime and grapefruit, this crisp, zingy wine will cut through the heat and strike the perfect balance.
Aldi's Specially Selected Prawn Bhuna (£2.79) would make for a delicious partner.
For BBQ Boys – The Big Gun Spanish Red (£5.49)
Big barbecue flavours require an equally flavourful wine. Doing exactly what it says on the label, this wine packs a serious punch with powerful fruit flavours and a peppery kick.
Pop a couple of Aldi's Specially Selected British Pork Sausages (£1.89) on the BBQ and celebrate the weekend with a glass (or two) of red.
For the Party-Starting Dad – The Coconut & Vanilla Rum Liqueur (£9.99)
The perfect tipple to gift any Dad who loves being the life and soul of the party – this coconut and vanilla flavour rum liqueur is full of tropical, summery flavours! Perfect for alfresco sipping, use it to create the perfect Pina Colada to really get into the party spirit.
Keep your guests' hunger at bay with Aldi's Sweet and Salted Popcorn (85p) to keep the party atmosphere going well into the night…
Don Papa is the first premium small batch rum from The Philippines and offers a premium portfolio of distinctive cocktail and sipping rums suited to a variety of occasions – and will make a great gift for rum-loving dads this Father's Day.
Distilled and aged on the lush and exotic island of Sugarlandia, Don Papa is made from some of the sweetest sugar cane in the world and offers a characteristically sweet and fruity flavour and smooth finish. Please see below for a summary of the portfolio.
THE ORIGINAL
Don Papa Rum
£32.00
ABV 40%
The original Don Papa rum has a smooth and delicate finish that is light and fruity on the nose and features flavours of vanilla, honey and candied fruits. This beautifully versatile rum is aged for seven years and is perfect for mixing in a range of cocktails. Pair with hopped grapefruit bitters, orange bitters, and a drop of Maraschino liquor for a Filipino twist on the classic Old Fashioned.
See notes to editors for more signature cocktails.
THE LIMITED EDITION
Don Papa 10
£58.00
ABV 43%
The first limited edition rum from Don Papa. A dark, rich amber coloured rum featuring intense flavours of dried fruits and cocoa, with a subtle hint of oak. Aged for ten years, the extra maturation gives this rum a potent character and finish, resulting in liquid which is deep and powerful on the nose, with a delightful tingle on the mouth.
THE RARE
Don Papa Rare Cask
£80.00
ABV 50.54%
Only 6,000 bottles of the Don Papa Rare Cask are released globally each year. The cellar master decided to bottle this limited edition, premium rum at higher than normal strength of 50.54% ABV to enhance its distinctive taste. The bottle is presented in a sophisticated dark wood cannister, intricately designed with illustrations inspired by the Don Papa's magical home of Sugarlandia.
Smooth and fruity in the mouth, with a long and fresh finish, Don Papa Rare Cask offers rich flavours of oak, cocoa and fruitcake with a surprising hint of fresh mint. Matured for four years in American oak casks followed by two years in high toast casks originally used to age wine in Spain, the rum is unfiltered, unblended and bottled straight from the cask to ensure that every drop of the liquid retains its distinct character and flavour.
For those Dads that LOVE the outdoors the Oto Tip by Clear Ear would make the perfect gift.
www.clearearinc.com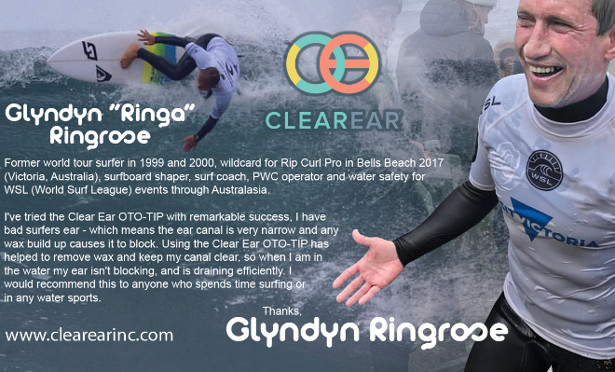 Summer is the season for sun, swimming, and unfortunately Swimmers Ear. Swimmers Ear is an infection of the outer ear canal and is more common with water exposure to the ear. Wax build up in the ear may aid in trapping of water in the canal, as well as people with more narrow ear canals. A common ear wax removal method involves sticking cotton swabs in the ear. The hazards of this method are well-publicized and include an increased risk of ear drum damage, wax buildup or infection, blockage and partial hearing loss. Rather than remove wax, cotton swabs often push the dirt and debris deeper. They may even increase the blockage by leaving behind layers of cotton fibers behind. They only serve to irritate the ear further. Oto-Tip's patented spiral spin technology provides you with a way to clean your ears that minimizes those risks that i s safe, effective and easy to use.
Why Choose Oto-Tip?
Affordable and green alternative to cotton tips.
Reusable silicone tips that remove wax effectively without leaving any product remnants behind
Tips are shaped to protect against damaging the eardrum when in use.
Tips are available in small and large sizes making Oto-Tip safe for use by the entire family (ages 3 and over).
One-handed operation – great for clinicians who may want to use an otoscope or other instruments.
Used by: parents, family doctors and pediatricians, ENT specialists, audiologists, frequent headset wearers as well as workers in high decibel occupations like construction workers, musicians, airport ground staff, pre-school teachers, elderly care workers/home help.
Whether you are gearing up for cool weather travel, back to school team sports, or just want to be warm; the hunt for the perfect stadium blanket just got easier.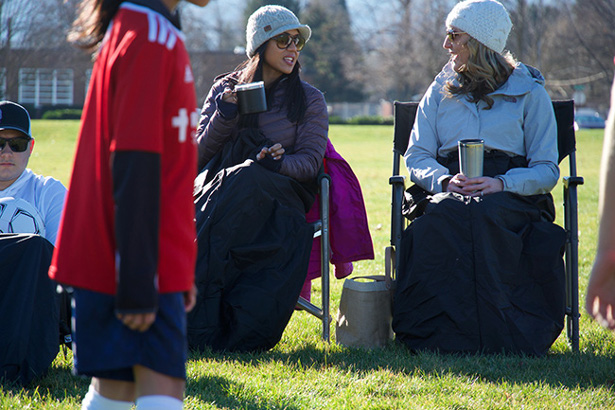 Throw away those fleece blankets that get wet. No matter what sort of activity you are doing, you will appreciate the versatility of TheGameBag®. The Game Bag is the only blanket shaped like a bag, allows the user to "step into the bag", zip the bag up to the upper body region, and use a well located draw-string to keep the elements out and your body heat in at the same time. The exterior is a waterproof and windproof vinyl built to withstand all the elements. This outer vinyl also protects the wearer from any all products typically found at the sports park like soda or ketchup. Its interior is a soft and comfortable medium weight industrial fleece designed to create a greater level of warmth, comfort and security. The interior base of TheGameBag® is vinyl- lined allowing the user to keep his footwear on while in use. TheGameBag® is machine washable. It's perfect for whole family!
www.thegamebag.com
OLIVIA&CO.
Aussie accessories brand that specialises in sophisticated accessories for men.

When it comes to Father's Day, we have a little saying at my house – "if it's a tool or an appliance, it's not a gift!" Haha. And I think that really rings true with dads nowadays who are wanting to receive something that's personalised just for them, instead of just another electric drill or gardening tool.
With free shipping to Australia, UK, USA, Canada, and NZ, the men's accessories range that OLIVIA&CO. has is so expansive; including phone cases, notebooks, and wallets. You can check out the range here > www.oliviaco.com.au/collections/mens
Demijohn, the liquid deli
The Demijohn News – Gooseberry Gin Gin Mule
www.demijohn.co.uk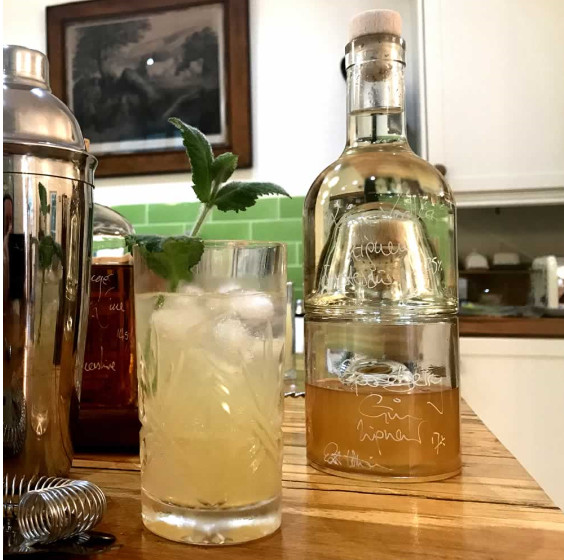 The Gooseberry Gin Gin Mule Cocktail Set
Make a Gooseberry Gin Gin Mule Cocktail
Introducing the Gooseberry Gin Gin Mule
There has been quite a lot of experimenting in the R&D department (our kitchen table!) over the last week with various concoctions. One fabulous result has been the successful production of a very drinkable new cocktail, which we call a Gooseberry Gin Gin Mule.
This cocktail uses our popular Gooseberry Gin Liqueur 17% combined with our zesty Lime Vodka Liqueur 24% to create a beautifully fresh long drink with a hint of ginger. This is the sort of drink you might start a Summer party off with as it can be made individually or easily into larger quantities within a jug.
Father's Day is less than 2 weeks away!
The Gooseberry Gin Gin Mule Cocktail Set would make a good present idea for gin or cocktail lover. If you have still to place an order for Father's Day the clock is ticking now. Please do so by Tuesday 11 June to ensure the delivery is made in good time for Sun 16 June. We have lots of other great Father's Day gifts for you to choose from.
www.boom25.com

From gadget-gismos and premium sportswear through to a night at the pictures or a drink down the pub, any of these £30 gift-cards bought through BOOM25 allows dad to pick up anything he wants this Father's Day.
AND, when you shop through BOOM25, you give yourself a 1:25 chance of reclaiming a full refund on your total cart!
Whether he's dad, pops or papa, make his Father's Day – everybody's day and have some fun.
www.boom25.com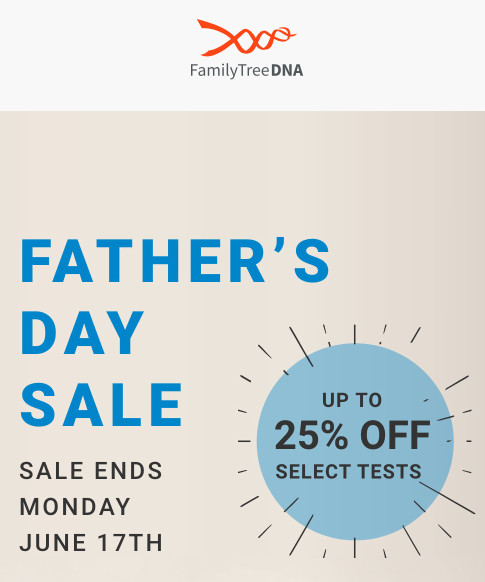 What can we say about Dads? They're embarrassing, funny, silly, annoying and let's face it…. the hardest people to buy for…Well not this year! Surprise your dad with the perfect gift
www.bakerdays.com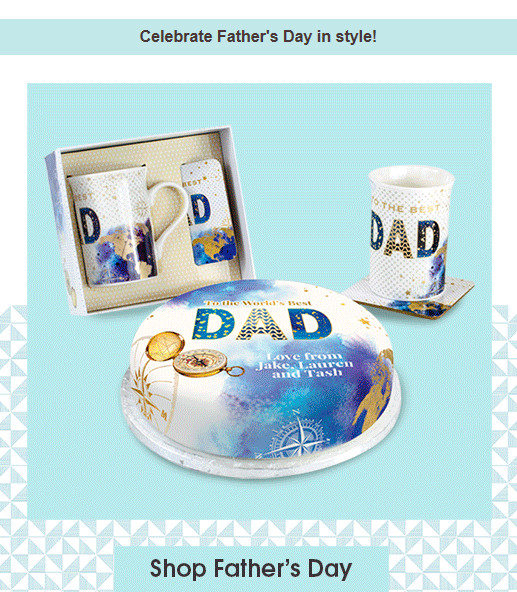 set, presented in one neat little box!
Whether it's his first Father's Day, his "super father figure" status or the best Grandad ever that you're celebrating, send him something extraordinary!
Order now to claim your 25% off with our early bird offer!
use code: DAD25. Offer ends Thursday 6th June.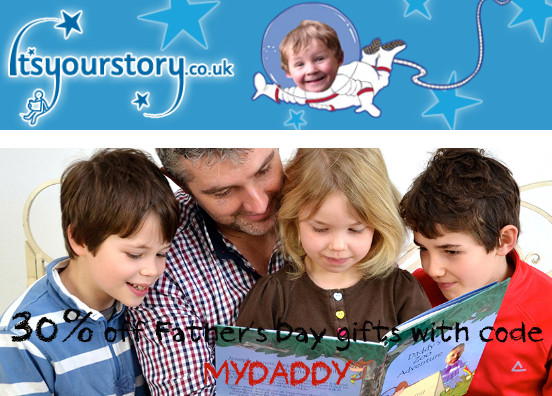 LouLou Clayton Custom Pet Portraits
www.loulouclayton.com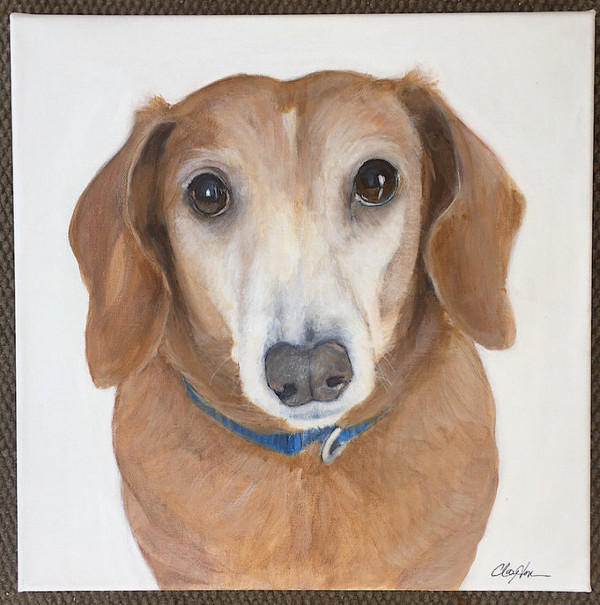 3 Facts About a Dog's Memory
3 Facts About Dog's Memory
Dogs have Terrible Short-term Memories.
Dogs have the "gift" of poor memory. Tease them, annoy them. You get to have your fun then within a couple of minutes your pooch will forget all about it and treat you like their bestie within a minute or two! Dogs do not hold grudges!
Dogs have Great Long-term Memories
While your dog will forget that you hid the ball, after making them crazy, they wont forget the connection that they share with you. Dogs know that you love them by how you treat them, by being good to them, you will leave a lasting impact on them that they'll never lose. This is where their loyalty, dedication and the "just wanting to be with you" develops into an amazing relationship.
Dogs can be as smart as 2 yr. old children
Our four legged barkers have the ability to learn. Border Collies so far top the intelligence category, some clever collies understand up to 200 words! Next on the smartie pants list are Poodles, German Shepherds, Golden Retrievers and Dobermans.
(I am sure your pooch is a genius!)
Commissions Open!
email your clear Pup photo to loulou@claytonpetportraits.com
Shipping available everywhere
Happy June!
Big Hug to your favorite 4 legged furry
family members for me!
LouLou
"If a dog will not come to you after he has
looked you in the face, you should go home
and examine your conscience"
Woodrow Wilson
28th U.S. President 1913-1921
Genesee Candy Land has launched a new line of "OINKS" chocolate bacon products, as well as a host of other unique chocolate delectables available online and in its country store.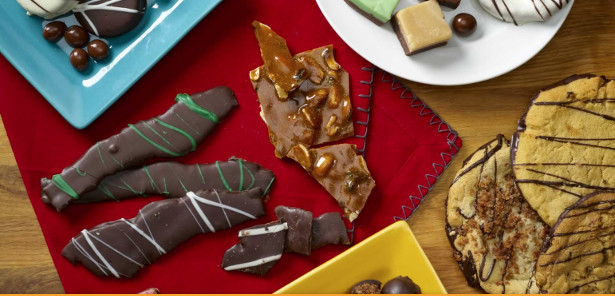 We have several distinctive snack products that could fit well with your article's focus. Would you be interested in sampling some chocolate bacon items from the OINKS product line? In return, we're happy to link to the article on Genesee Candy Land's social media platforms, as well as the website. We can provide product images.
Visit www.geneseecandyland.com for additional information.
MAKE DAD HAPPY WITH THE GIFT OF CHOICE THIS FATHER'S DAY
The One4all Gift Card can be spent in over 55,000 retailers nationwide and online
It can be personalised online and loaded with anything from £10 – £400
Simple to purchase – either online or from Post Offices nationwide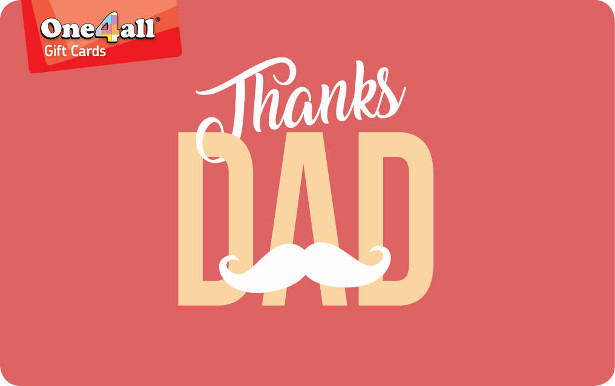 Finding the best way to treat dad on Father's Day can be tricky, but it's important to choose a gift which says a special thanks for all that he does.
Don't stress this year – instead of searching endlessly, let dad take things into his own hands, with a gift which allows him to choose something he really wants?
The One4all Gift Card is the perfect choice – it can be spent in over 55,000 stores nationwide, including high-street favourites such as John Lewis, Marks and Spencer, Argos, Curry's, B&Q, Burton, and many more.
It can be loaded with anything from £10 to £400, so whether you go it alone or club together with siblings, it's a great gift that is suitable for all budgets.
Dad will be inundated with choice, whether he is looking for fashionwear, home accessories, the latest technology or even an experience day to remember.
For dads who love keeping on trend with their style or simply want to update their wardrobe, they can spend their gift card in fashion favourites, such as Topman, Burton and Foot Locker, as well as in department stores such as John Lewis and House of Fraser.
It might be that gadget-loving fathers are wanting to upgrade their devices, and what better place to get the latest tech than exploring the products at Currys, PC World, and Argos.
For those who love sports and fitness, dads can use their gift card to stock up on the latest sporting gear and accessories from stores including American Golf, Halfords, Go Outdoors, Cycle Republic and My Protein.
If dad is the ultimate thrill seeker, he can use the One4all Gift Card to book the ultimate experience day, whether that be a supercar track experience booked with Red Letter Days or a bungee jump booked through Virgin Experience Days. Alternatively, for dads who love to wine and dine, they can use their gift card in a range of delicious eateries and bars such as Pizza Express, Wagamama, All Bar One and many more.
One4all are offering an exclusive Father's Day design which can be purchased either at www.one4all.com or at Post Offices nationwide – perfect for last-minute shoppers.
One4all Gift Cards that are purchased online can even be personalised with a thoughtful message or favourite family photograph, for that extra special touch.
Appliances Direct Father's Day Gift Guide Products
electriQ 18″ Ceramic Kamado Style Kettle Egg Grey Grill BBQ with Wood shelves and Free Accessories
£399.97 (Save £50.00) www.appliancesdirect.co.uk/p/eiqegg/electriq-eiqegg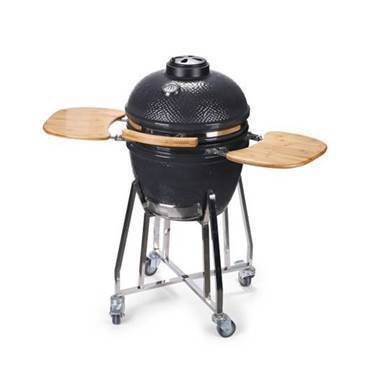 Key features:
Cooks all year round; even bad weather wont dampen its performance!
Built to last thanks to its high quality materials and solid construction
It's ready to use in only 15 minutes!
Charcoal American Grill BBQ with Chimney Smoker Function – Includes BBQ Cover Utensil Set
£99.97 (Save £80.02) www.appliancesdirect.co.uk/p/iqbqcamerican/electriq-iqbqcamerican
Key features:
American style charcoal grill with chimney smoker function, making traditional barbecuing easier
Cook up flavoursome food with that authentic smoked taste
Spacious cooking, cook 10 burgers & 35 sausages in one go
The Alabama Elite 6 Burner Gas BBQ In Stainless Steel – Includes BBQ Cover and Utensil Set
£349.97 (Save £170.00) www.appliancesdirect.co.uk/p/iqbbq6bss/electriq-iqbbq6bss-elite-bbq-range-barbecue
Key features:
Extremely high quality, premium build and features a double skin lid
Brilliant six burner design gives you the power and space to cook for large numbers
Premium cast iron cooking grids help to deliver those authentic marks
The West Virginia Classic 4 Burner Gas BBQ with Side Burner – Includes BBQ Cover and Utensil Set
£199.97 (Save £100.01) www.appliancesdirect.co.uk/p/iqbq4bchts/electriq-iqbq4bchts-barbecue
Key features:
High quality barbecuing at a value price
Adjust the flame height of each burner individually
It's ideal when it comes to cooking juicy cheeseburgers, succulent steaks, ribs and more
Husky HY192 Mini Fridge/Drinkhiller www.appliancesdirect.co.uk/p/hy192/husky-hy192-drinks-chiller
£133.97 (Save £11.00)
Key Features:
Double Glazed Door
Compact but Spacious design
Adjustable Temperature: 6-15 Degrees
Delonghi EC146.B Traditional Pump Espresso Coffee Machine www.appliancesdirect.co.uk/p/ec146.b/de-longhi-ec146.b-coffee-machine
£73.97 (Save £31.00)
Key Features:
Stainless steel boiler
Transparent water reservoir (capacity: 1 L)
Self-priming system means machine is always ready for use
IQ PLUS Fitness Tracker with Connected GPS and Multi Sport Mode www.laptopsdirect.co.uk/iq-plus-fitness-tracker-with-connected-gps-and-multi-sport-mode-compatibl-iqfitplus/version.asp
£29.97 (Save £20.00)
Key Features:
All day activity tracking steps, distance, routes and burnt calories
24 Hour real time heart rate monitoring
Track multiple activities and sports, with alerts when you achieve your goals
Philips HD6370/91 Avance Collection Indoor Grill www.appliancesdirect.co.uk/p/hd6370%2f91/philips-hd637091-cooking
£157.97 (Save £52.01)
Key Features:
Smokeless
Infrared heat technology
Dishwasher safe parts
electriQ Pro Outback 8 Megapixel HD Wildlife & Nature Pet Camera with Night Vision www.laptopsdirect.co.uk/electriq-pro-outback-8-megapixel-hd-wildlife-nature-pet-camera-with-night-wild3/version.asp
£49.97 (Save £50.00)
Key Features:
With 1080p recording, the results are incredibly clear and full of detail
It works just as well at night, seeing up to 15m through the darkness
It's battery powered which makes it really easy to install just choose the perfect spot
electriQ 4K Sports Camera www.laptopsdirect.co.uk/electriq-4k-sports-camera-iq-spcam4k/version.asp
£54.95 (Save £45.04)
Key Features:
Capture all the detail – Record in 4K UHD @ 30fps and shoot 12MP still photos
See exactly what you're recording on the large 2 Inch colour screen
Create stunning slow motion 720p masterpieces at 120fps