Johnston County Opportunities for Outdoor Recreation
If you like exploring the great outdoors and being active then Johnston County, NC has plenty to offer. Walk along our greenways and hiking trails, get moving at one of our sports facilities or work on your swing at one of our many golf courses.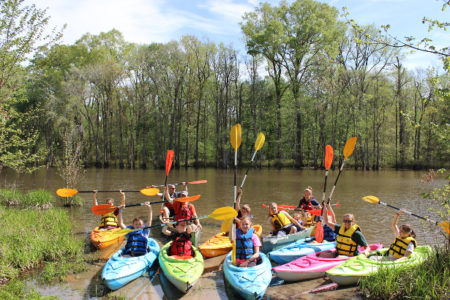 Start your outdoor adventure on the 3-mile Buffalo Creek Greenway in Smithfield or the 4-mile Clayton River Walk, which are both part of the Mountains to the Sea Trail and meander along the Neuse River banks. Both trails provide access to the river for kayaking and canoeing for boating enthusiasts.
If you want to take in some of the natural beauty that Johnston County has on offer, check out Clemmons Educational State Forest or Howell Woods! Clemmons Forest, (the first managed forest in NC) located near Clayton offers 850-acres of beautiful rolling terrain with interactive hiking trails surrounded by stands of hardwood and pine forests. The forest is open from mid-March to mid-November each year and offers school programs and shelters for rent.
The Rudolph Howell & Son Environmental Learning Center or Howell Woods (for short) located near Four Oaks, is a unique 2,800-acre natural outdoor classroom designed to provide educational experiences while fostering environmental stewardship. Visitors to Howell Woods can rent cabins to enjoy hiking, biking, fishing, horse riding (bring your own horse) bird-watching or participate in control hunts. Fees do apply for programs.
For golf enthusiasts, go on the JoCo Golf Trail which offers six excellent courses to test your skills on the links! Golfers can play all year round in our mild climate. But stop by from March to November for the best weather.
Johnston County is located 30 minutes east of Raleigh, NC, along I-95 and I-40, providing rural experiences just outside the city. For listings of all recreational sites in the county, visit www.johnstoncountync.org/recreation.
It's good to get away in the off-season. It makes sense for rugby players to do something that has the qualities of rugby, but is different enough to be refreshing.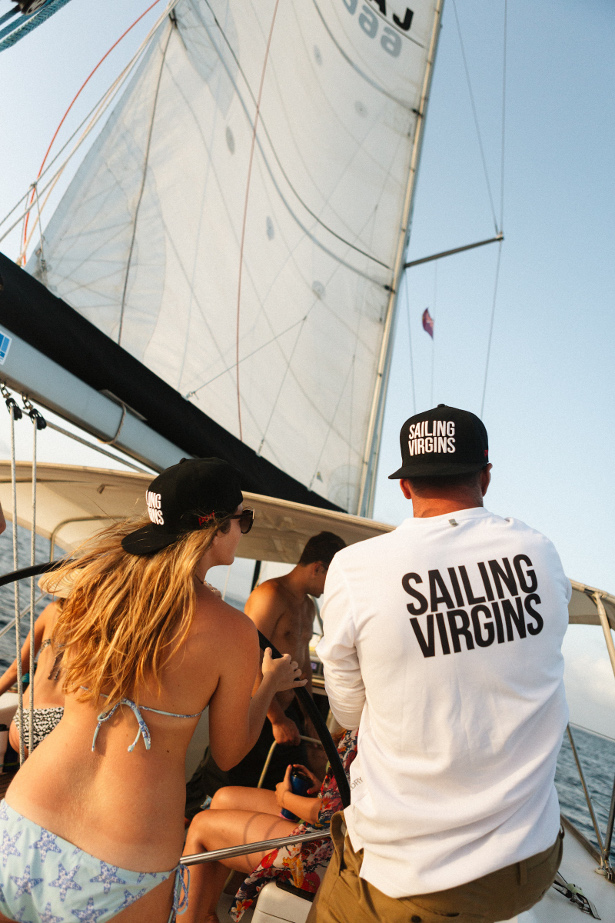 Skiing is physical but not team-based. Hiking is a great for fitness and a connection with nature, but lacks the focus required to keep a sport edgy. Sailing is the underrated sport here. Very physical, set moves, position-based, and at times very competitive, a yacht can easily have half a dozen people working together, racing the next boat.
Sailing has changed over the last ten years. Previously the domain for old, wealthy white men sailing at 10 miles per hour, it now sees younger, fitter, men and women, in boats that can sail over twice that speed. And it has become super social in the process.
One company at the forefront of this push for youth and speed is Sailing Virgins. Based in the British Virgin Islands, Sailing Virgins takes students on week-long sailing courses. But these are not your normal learn-to-sail courses. Founder James Kell put it like this, "we wanted to have a sailing academy that was just for people in their 20s and 30s, so sailing could be faster and more social", mixing sailing with free-diving and the odd party. In doing so, Sailing Virgins has become the highest rated such sailing academy in the world. Just last year Kell and his team pioneered a "Performance Catamaran Course", achieving speeds of over 20 knots – previously unheard of for a sailing course. Fresh off the success of this course, the latest iteration this year will be a match-racing version of this, where two groups of five people will spend a week learn how to sail exactly the same type of catamaran, racing each other in the process. For more information, check out sailingvirgins.com. James can be found at james@sailingvirgins.com
Summer time and the living is easy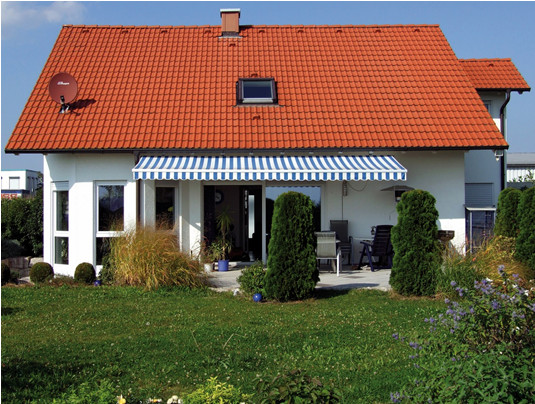 Enjoying summer, sun and spending time outdoors? There is nothing better than having your meals outside, but even in England it is often too hot to sit out in the midday sun, some relief from the burning sun is needed. Awnings provide perfect shade on the hottest days and enables you to use your deck or patio whenever you want. Luxaflex® has a huge selection with a variety of styles available.
The folding arm range in its many guises will span up to 14 meters and the flush fitting protects the fabric and components. Suitable for almost any space.
Gennuius Awnings are integrated and retractable, they combines the charm and beauty of pergolas. A new modular and complete shading system for the outdoors.
Luxaflex® Canopies can be made in a variety of shapes to compliment the architecture of your home.
The Luxaflex® Awning collection features an extensive choice of fabrics, all designed to block glare, reduce heat and provide protection from UV rays. The colour range is also extensive.
Prices start from as low as £545.00
www.luxaflex.co.uk
Outside Living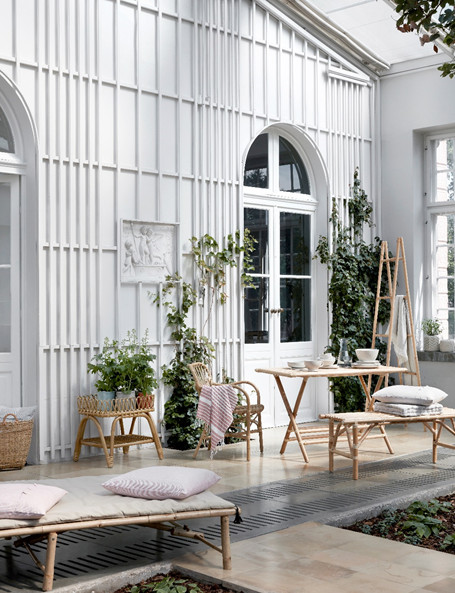 We all embrace the notion of spending as much time as possible outside. Repurpose your outdoor space and create a relaxing patio/deck and garden combo.
Broste Copenhagen has expanded their outdoor furniture range in authentic rattan and bamboo and will turn your outside home into your new favourite refuge. Relax and enjoy.
Kain Bamboo range : Bench £75, Bench with back £230 and Table £191
Alona rattan and glass table £229 Rotin rattan plant stand £152.80
Kain Bamboo Deco ladder £95.45
All from the Spring/Summer 2018 collection.
www.brostecopenhagen.com
NORTH CAROLINA COMPRESSION SOCK MANUFACTURER TRANSFORMS
HOW PEOPLE VIEW SOCKS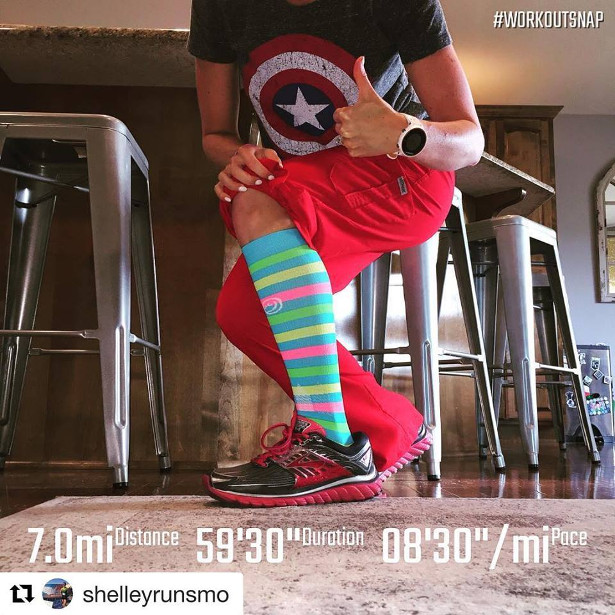 FACEBOOK | INSTAGRAM | TWITTER | PINTEREST
Crazy Compression Reshapes Industry by Marrying Fashion and Function
Hickory, North Carolina – Crazy Compression, the leading supplier and innovator of compression hosiery made in the USA, continues to redefine how people think about socks.Through decades of experience in hosiery manufacturing, Crazy Compression discovered a way to combine top-level true graduated compression with innovative knitting techniques to offer the highest quality, top-performing compression sock that also happens tobe fashion forward.
Compression socks work to improve oxygen flow throughout the leg to boost circulation, reduce injury and promote recovery. They are perfect for athletes, healthcareprofessionals and anyone who needs extra support after standing all day or sitting for extended periods of time. Overall, compression socks offer an excellent way to give the legs the treatment they deserve. They provide graduated compression, which means thatthey are tightest around the feet and lower legs since these are usually the most affected areas when it comes to swelling. But not all compression is created equal.
In fact, Crazy Compression has been at the forefront of innovation in compression technology, creating a proprietary blend of materials for optimal performance. Forinstance, the company's blended yarn technology provides compression runners with an ultra-smooth toe seam, as well as impact cushions located at the foot and heel for extra comfort. They also wick moisture, provide arch support and offer a heel tab to keepthem in place.
In addition to providing functionality and comfort, part of Crazy Compression's mission is to make the world a bit more colorful by offering dozens of styles to choosefrom such as Lots of Dots, The USA Collection and The State Collection. The company believes that the words 'blah', 'beige' and 'boring' should no longer be associated with compression socks and that anyone who wishes to benefit from compressioncan do so in a way that reflects their individual personalities, interests and even aspirations.
"At Crazy Compression, we've always been out-of-the boxers thinkers. Our goal from the beginning has been to change the way that people view compression socks by creatinga product that unites function with fashion … a top-of-the-line offering that helps all our customers perform at their peak, recover quickly and feel their best without sacrificing style. We offer true graduated compression that combines patterns, fun colorsand the ability to customize 1 pair for a customer without compromising the performance attributes … all at a competitive price point," said Nathan Banks, Founder of Crazy Compression.
About Crazy Compression
Crazy Compression is a third generation family-owned business with over 75 years of hosiery manufacturing experience, specializing in graduated compression socks and sleeves for athletes and nurses.Crazy Compression proudly manufactures its own products in the USA allowing the company to have full control over every aspect of the production process while passing along significant cost savings to its customers.
The company offers a wide variety of unique styles on its website: www.crazycompression.com.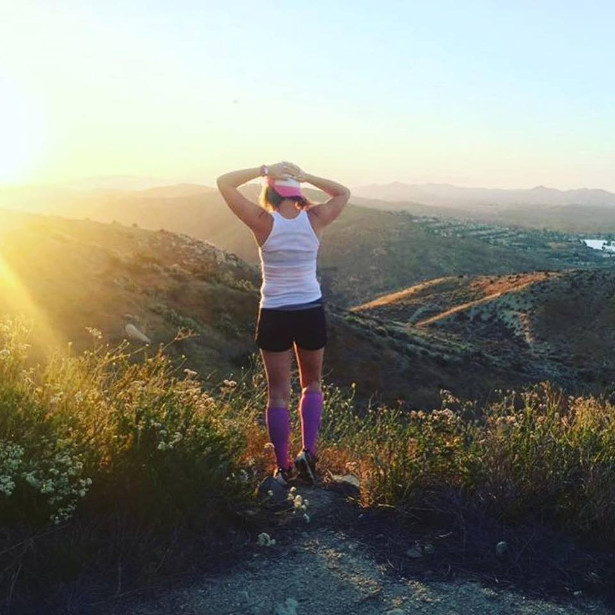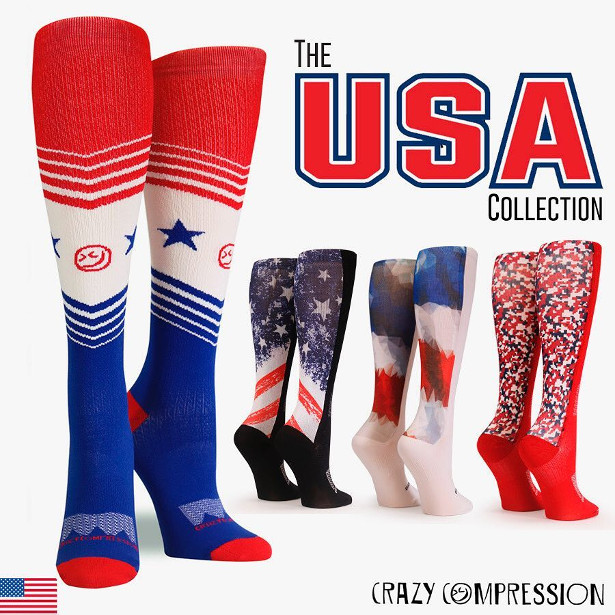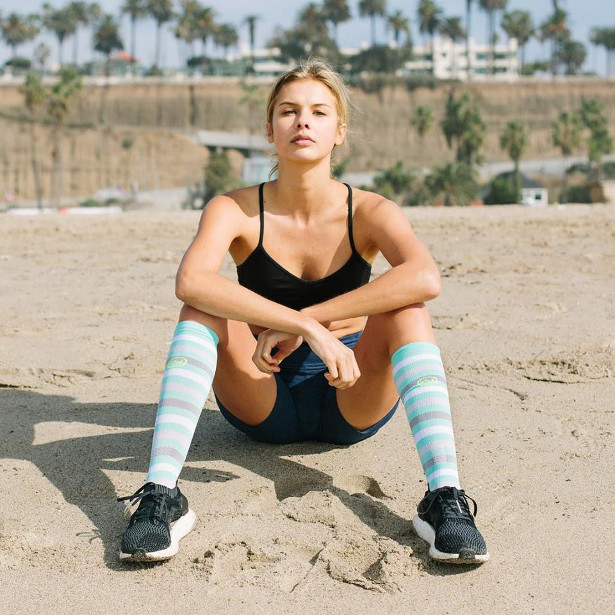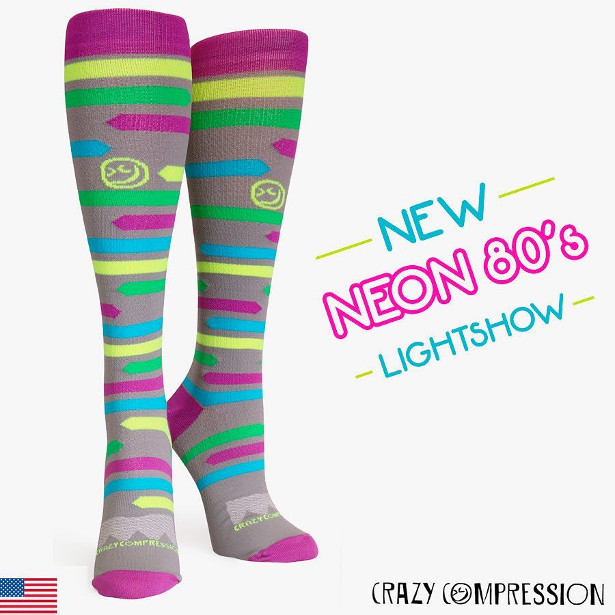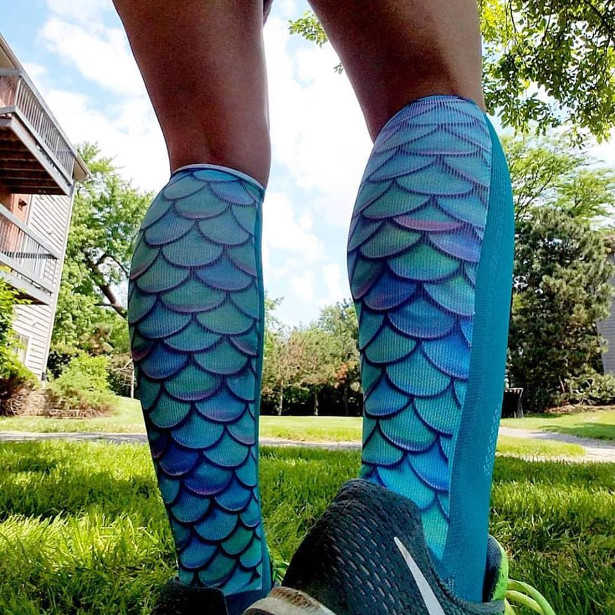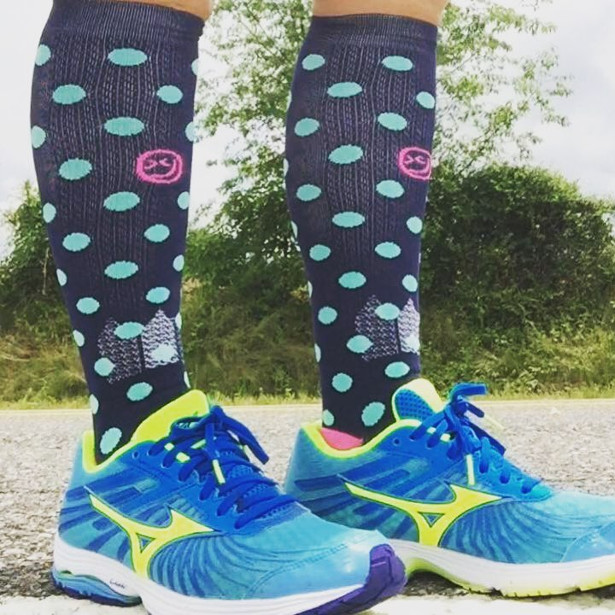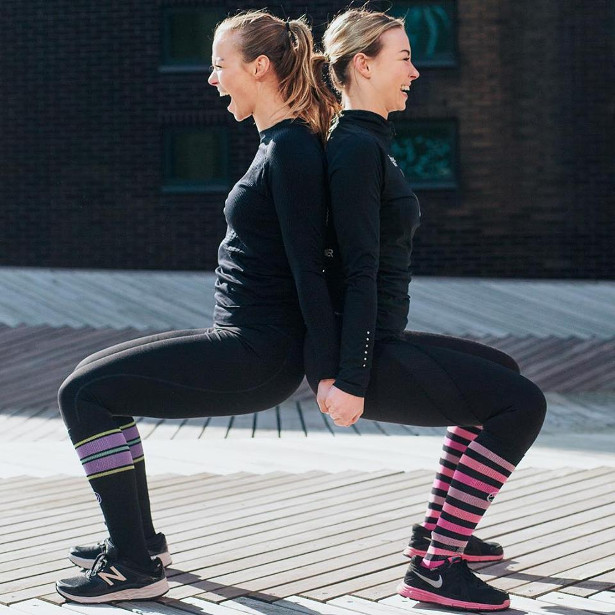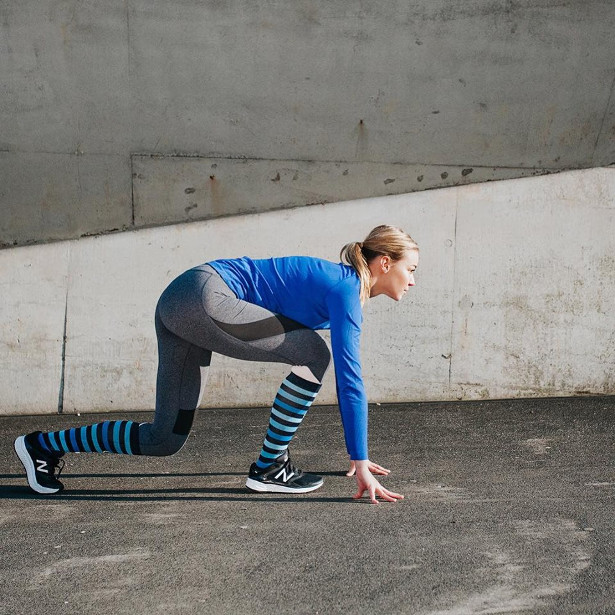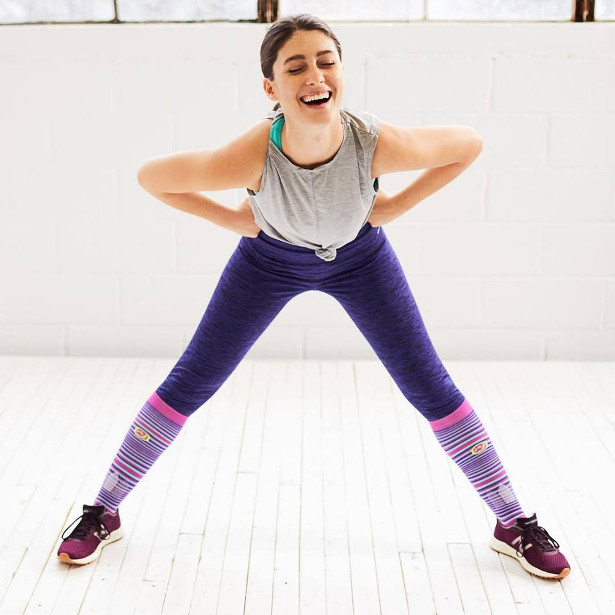 The Wonderbag™! A simple but revolutionary, non-electric portable slow cooker!  www.wonderbag.co.za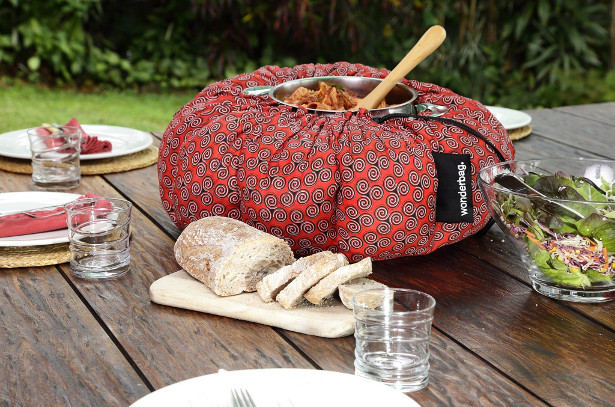 TWITTER | YOUTUBE | INSTAGRAM | PINTEREST | GOOGLE+ | FACEBOOK
The Wonderbag™ is a simple but revolutionary, non-electric portable slow cooker that is dramatically changing lives in Africa and around the world. It continues to cook food which has been brought to the boil by conventional methods for up to 12 hours without the use of additional electricity or fuel. It can also be used to keep cold items cool, which then makes it the perfect item to have when going camping or hiking.
A South African company called Natural Balance Global has developed a product ideally suited to cut your energy bill for cooking in half. The Wonderbag™ is a heat-retention cooker that only requires enough heat to start the cooking process. Because of its insulating properties the bag retains the heat and completes the cooking process with no further electricity needed.
It can hold a pre-heated dish safely for several hours while cooking its contents through heat retention.
· Reduced food wastage as food cannot burn or overcook in the bag!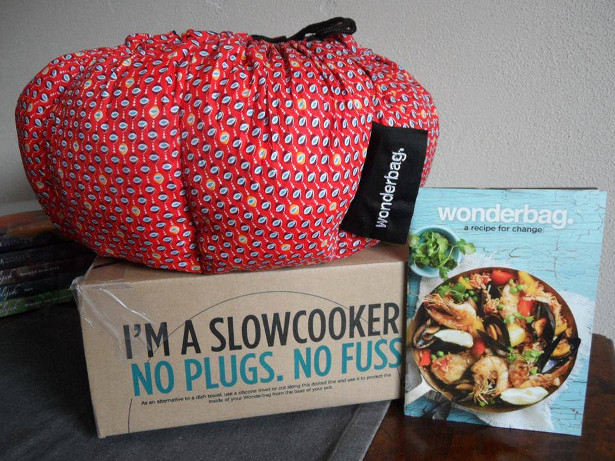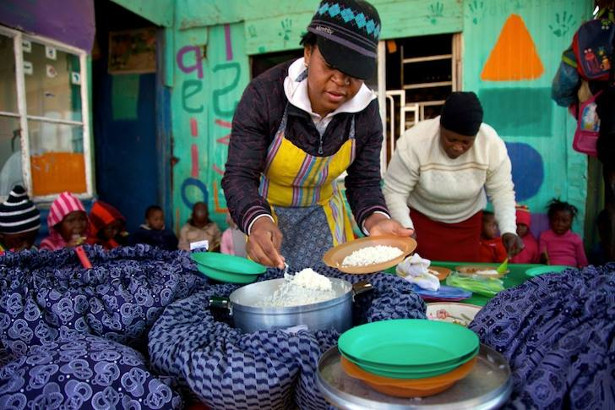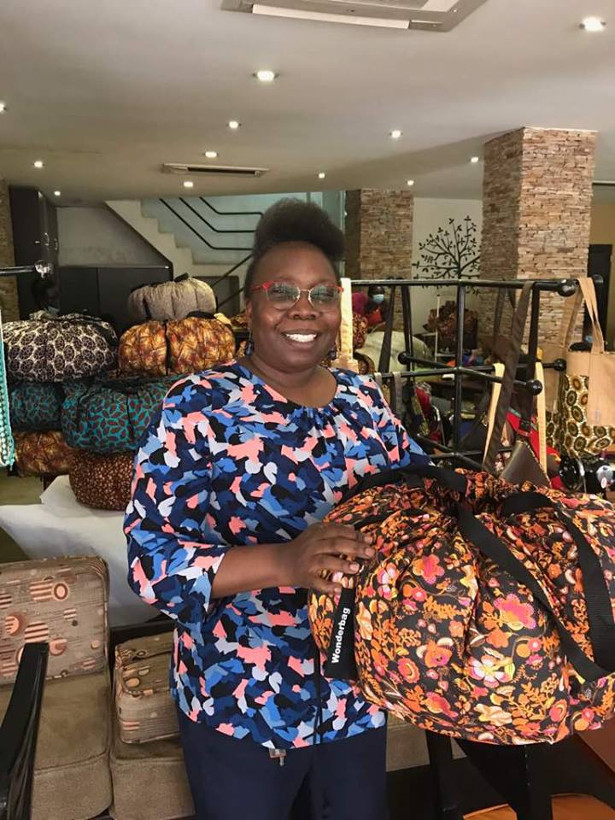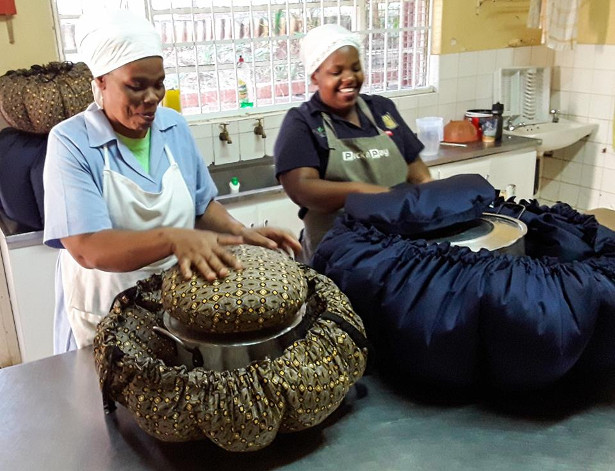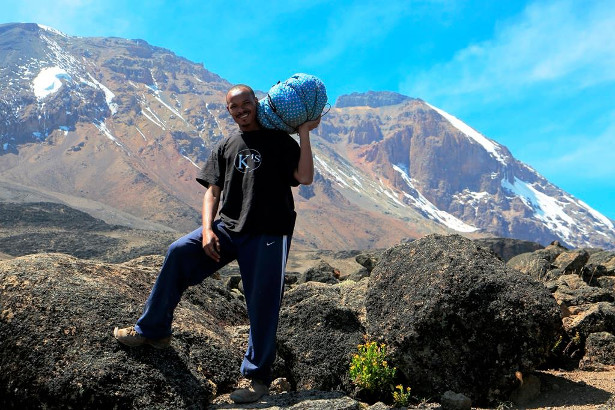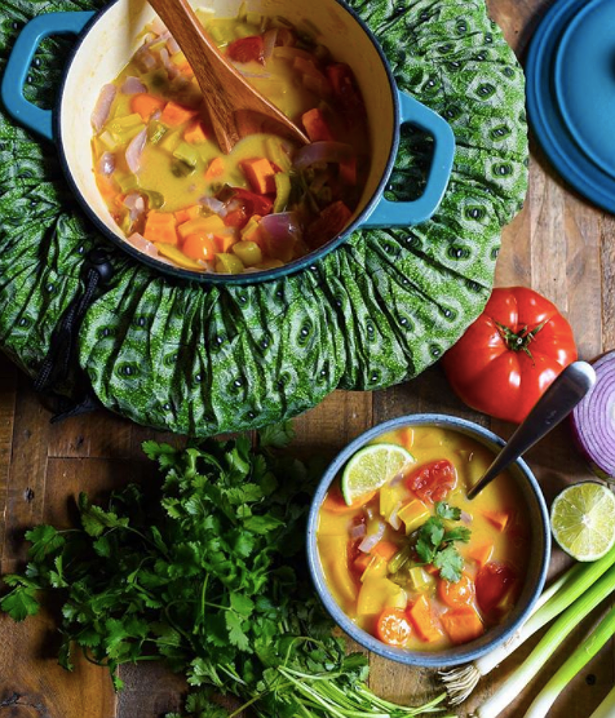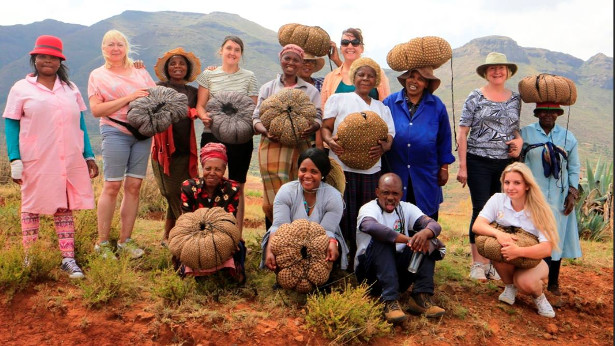 SKINNIES SPF30 SUNGEL – Use 5 times less than typical sunscreen! www.gotskinnies.com
NOW AVAILABLE IN USA!

FACEBOOK | INSTAGRAM | TWITTER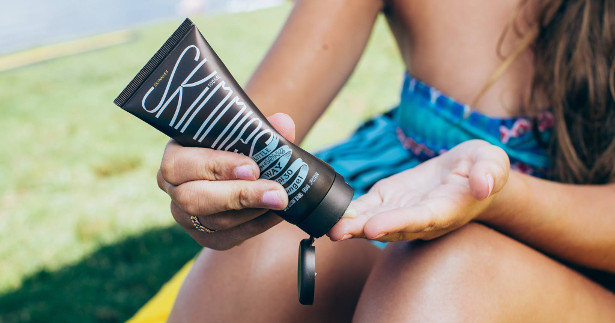 Skinnies Sungel SPF30 is finally available in the USA! Skinnies is the newest sunscreen revolution from New Zealand that has the solution that's changing the way we think about sun protection. This new kind of broad spectrum sunscreen is not diluted with water, so a little goes a long way!
Designed for use on the face and body, Skinnies Sungel SPF30 uses advanced Organogel to create a layer that bonds to the top of your skin so the sunscreen filters stay in place. Skinnies Sungel SPF30 delivers a clear finish without leaving the skin looking white or feeling greasy. It's water resistant for up to 40 minutes, and fragrance, paraben and preservative-free.
Skinnies Sungel SPF30 can be purchased for $32.99 USD (3.4 oz.) at gotskinnies.com!
Formula highlights:
· Waterless Organogel base
· UVA/UVB broad spectrum protection
· Water and sweat resistant for up to 40 minutes
· Free from alcohol, PEG, emulsifiers and vegan friendly
· Not tested on animals
· Biodegradable ingredients
· Suitable for all ages including pregnant women and babies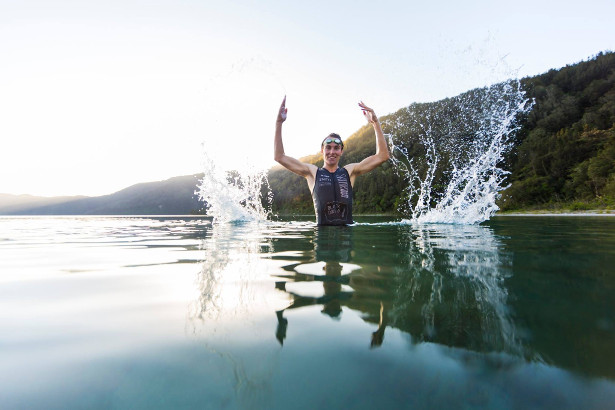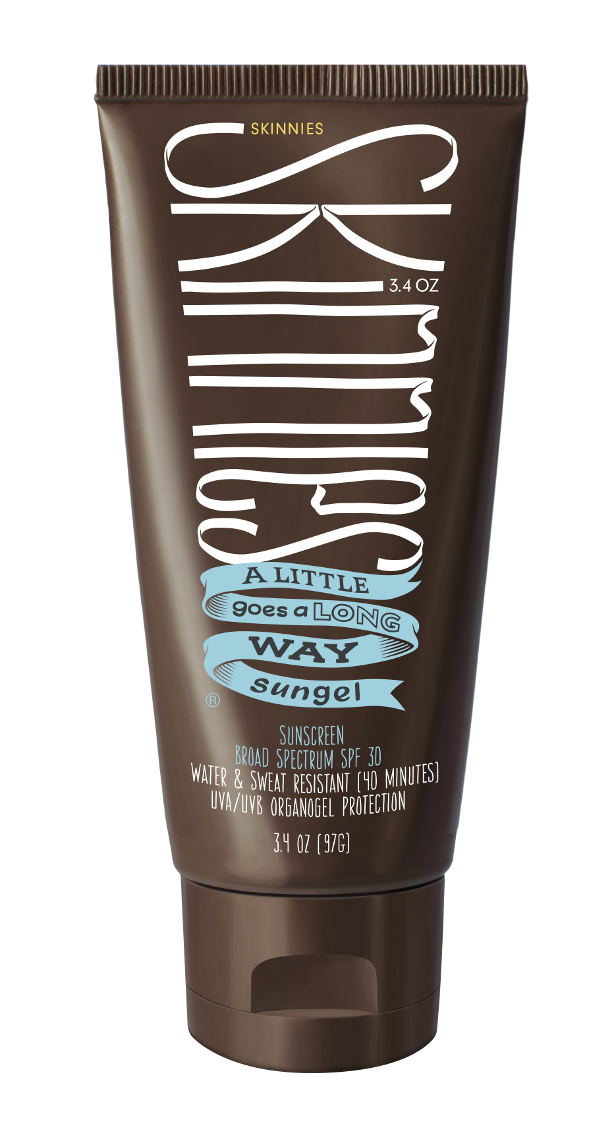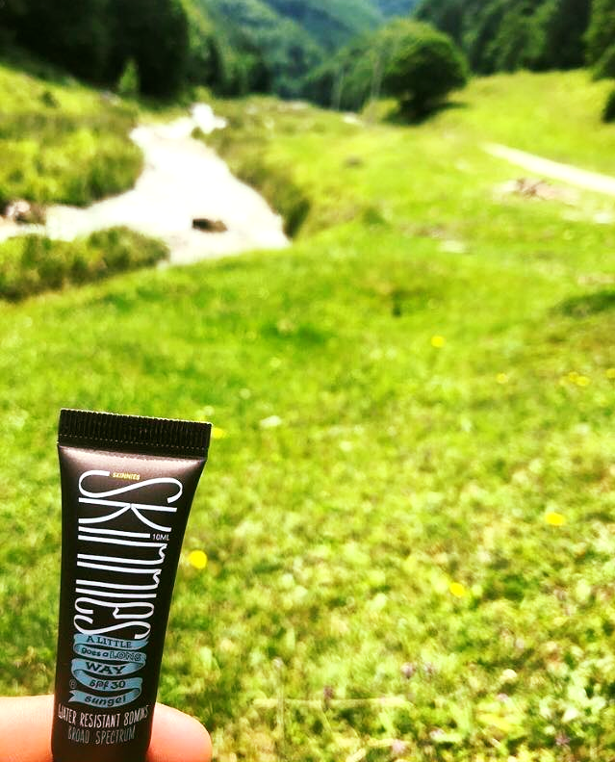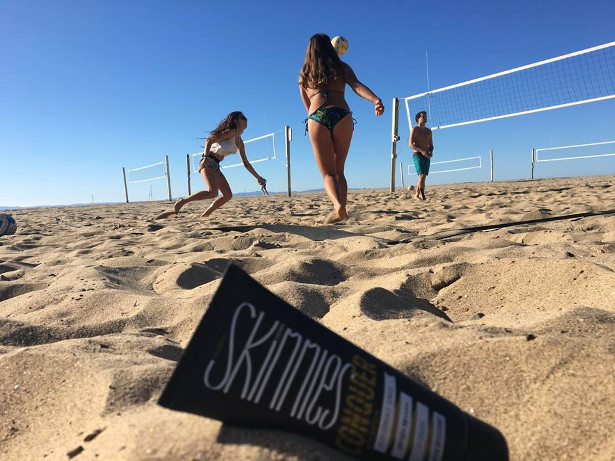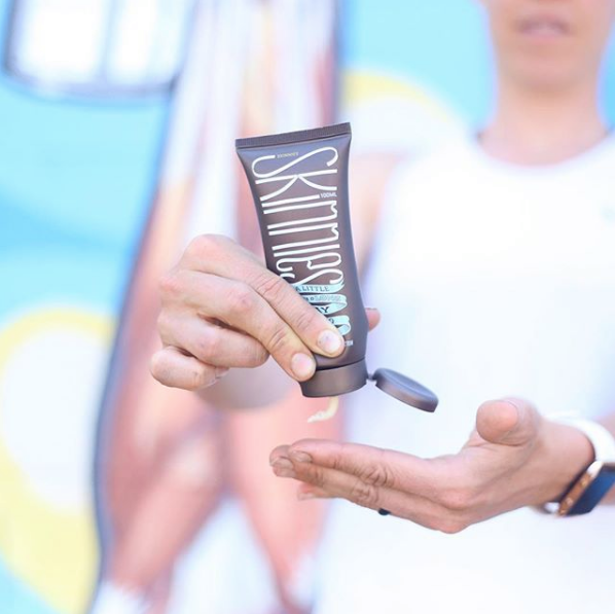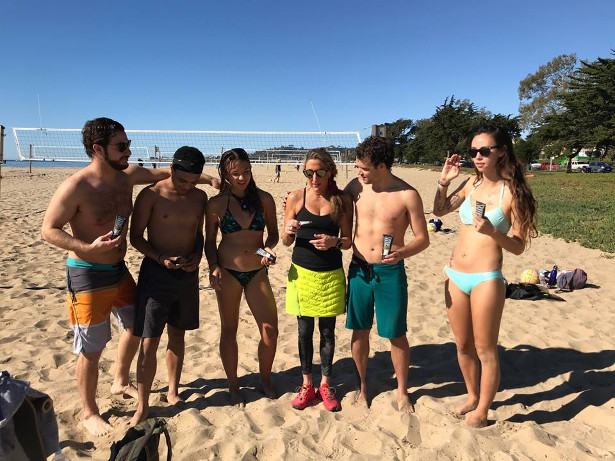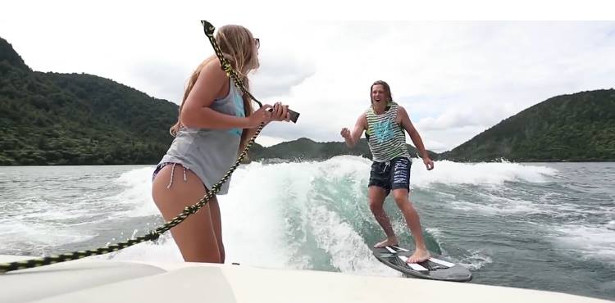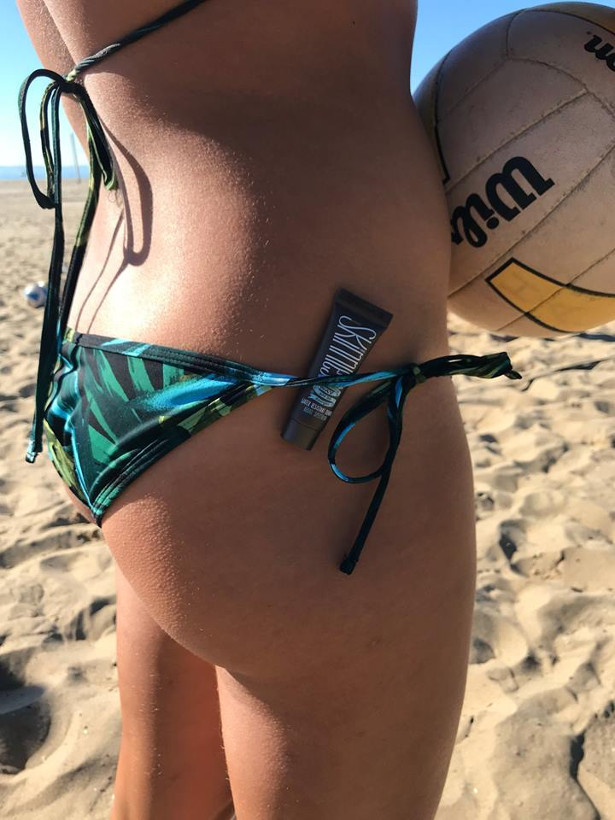 Campendium Launches Mobile App of 27,000 RV & Tent Campsites, with Reviews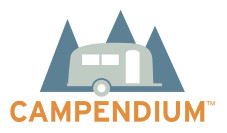 LAS VEGAS, Nevada (March 7, 2018): Campendium, the leading site for campsite information and reviews, has released their namesake mobile app, ​Campendium​. Designed and developed by a team of full-time RVers, the app turns finding the perfect campsite into a seamless mobile experience. It is available for iOS on iPhone and iPad.
Campendium​ delivers 27,000 campsites and over 18,500 crowdsourced reviews to the palm of your hand. Powered by GPS-enabled mapping, a single tap returns campsites nearby while a powerful search and customizable favorites list facilitate trip planning. Campsite listings include key details such as user reviews, camping fees, photographs, GPS coordinates, and reported cell coverage for the four major US carriers.
"Campers are faced with thousands of campsite options," said Brian Easterling, Co-founder and President of Campendium. "We harness the power of on-the-ground reports and reviews to make finding a campsite easy. Whether searching for free camping, or a campground with reliable cell service, campers need data to make a decision. With the release of the Campendium app​, we are able to deliver that information with the tap of a screen."
"I always refer to Campendium first when picking camping destinations…now things have become even easier with the app," adds app user Todd Brunsvold. "The user interface is intuitive and the campground reviews (including cell coverage) from real people who have stayed there are super useful."
Campendium app features include:
● Single tap search for nearby RV parks, camping on public lands, free camping, overnight parking, and dump stations. ● Powerful text search with advanced filtering by site type, rating, price, RV hookups, discount clubs, and amenities. ● Easily save favorite campsites to a list. ● Share campsites via text message, email, and social media.
● Add reviews and photos to Campendium. ● Advanced features for Campendium Supporters include searching for sites by reported cell coverage.
MANITOBA, CANADA
With its wild grass prairie, rolling forested hills, undulating river valleys, vast wetlands and the view-encompassing escarpment, Manitoba is perfect for outdoor enthusiasts.
Riding Mountain National Park
Located approximately 230 km north of Manitoba's capital Winnipeg, Riding Mountain National Park is an island of wilderness surrounded by a sea of farmland, boasting 3000 km2 of rugged nature and beautiful walking trails just waiting to be explored. Wildlife is abundant in Riding Mountain, and by simply driving through the park you are likely to spot a variety of species. Black bear, elk, moose, and lynx all call the park home, as well as approximately 30 plains bison that live in an enclosure by Lake Audy. Camping is the best way to immerse yourself in the natural beauty of the park, and Riding Mountain has an array of camping options that are sure to fit the needs of campers of all comfort and experience levels. Famed for its unique outdoor accommodation for those in search of comfort, guests are welcome to try out the park's one yurt or one of many oTENTiks canvas A-frame cabins. For a nightly fee, you can post up in one of these unique accommodations that will keep you off the ground, but still immersed in nature.
With more than 400 km (250 miles) of trails, Riding Mountain offers a variety of walking and hiking opportunities for all abilities. You can choose a short walk on one of the self-guided trails, a longer day hike into Grey Owl's cabin or around Moon Lake, or take a multi-day trip into the backcountry. An extensive trail system offers scenic routes for hiking, biking, horseback riding or cross-country skiing and birding. Whether you're seeking adventure, relaxation or inspiration, Riding Mountain has something to offer everyone. One visit and you'll quickly realise why it's considered the jewel of the province.
Pisew Falls to Kwasitchewan Falls Trail
In northern Manitoba, one of the most scenic hiking trails awaits any keen walker. The trail skirts the Grass River from the Pisew north to the Kwasitchewan Falls, Manitoba's highest waterfall at 14.2 metres. At Pisew Falls, the Grass River suddenly drops 13 metres, changes direction and jets noisily down a gorge. And it is here that the trail starts, tracing this key waterway of the Upper Track, a late 1700s fur trade route. Spruce, pine, tamarack and poplar provide shady habitat for northern wildlife; backcountry campsites at the far end of the trail service overnight backpackers.
THE PALM BEACHES, FLORIDA
Situated between 47 miles of Atlantic Ocean and the banks of Lake Okeechobee, the second largest fresh water lake in the United States, The Palm Beaches are Florida's key nature hub and they bring with it a host of eco-friendly activities fit for any environmental enthusiast.
As the gateway to the Everglades with dedicated animal sanctuaries and untouched nature preserves, The Palm Beaches continues to welcome nature-enthusiasts from all over the world.
The Everglades
A trip to the Everglades need not require a journey to Miami, for just 45 minutes outside of downtown West Palm Beach lays the north eastern boundaries of the Everglades, known as Grassy Waters Conservancy – a 23-mile wetland and the original northern Everglades. Today, artists come to paint this mosaic of wetlands, tree islands and forested hammocks. The Florida Everglades serves as a world-famous landscape to some of the most precious ecosystems, housing 67 different threatened and endangered species. The unique experience of an airboat tour can be enjoyed along some of Florida's most scenic waterways, offering fantastic opportunities to spot native wildlife such as the Snail Kite, indigenous frogs, turtle birds, butterflies, deer and the famous American Alligator.
Palm Beach Eco Tours, Riviera Beach
In Riviera Beach, in the heart of West Palm, Eco Tours offer a fun, interactive experience for those in search of an educational tour. Both fishing charters and evening cruises are available to take, as well as snorkelling adventures and summer camps. Its new vessel, the Thea Marie, has been custom-designed with a loading ramp, bathroom and rounded sides to accommodate wheelchairs. Its electric snorkelling Sea Spis are driven and controlled by hand, providing a view of the underwater world while cruising Peanut Island. Kayaking, paddleboarding and sailing activities are also available to view the surrounding natural world and lush tropical landscape.
Riverbend Park, Jupiter
A drive to the north will bring you to Riverbend Park in Jupiter. This park is the site of the Second Seminole Indian War, and is home to some of The Palm Beaches' earliest history. The park boasts nearly ten miles of biking and hiking trails and seven miles of equestrian trails. Bike and canoe rentals are also available on site. Individual trails run from ten miles down to several less than a quarter mile. Riverbend Park is a preserve, so dogs are not allowed on the grounds.
Grassy Waters Preserve, West Palm Beach
Located to the north and west of West Palm Beach, this preserve is a 23-square-mile wetlands ecosystem that serves as the freshwater supply for the city. Grassy Waters is an untouched remnant of the once-sprawling Everglades ecosystem. It serves as home for many birds, white-tailed deer, otters, bobcats and alligators. Many educational programs are available, as well as five trails of varying lengths. The 16-mile Owahee Trail is great for bikes or advanced hikers, while the half-mile Eagle Trail offers easy parking and restroom facilities.
 Pang Wangle Journey Scarf! A soft, light, bug repellent scarf that is perfect for outdoor adventure and travel..!
On Amazon > www.amazon.com/dp/B07BRGQPB4
FACEBOOK | TWITTER | INSTAGRAM | YOUTUBE
Bug repellent clothing is recommended by both the CDC and World Health Organization to prevent insect born illnesses, which are on the rise in the US and around the world. Insect Shield® is tested and proven safe and effective even for children and pets! It lasts for 70+ washes.
The Journey Scarf looks great in many different configurations and will keep mosquitos and ticks off your neck, shoulders, and head (no need for bug spray in your hair!). It's eco-friendly, has a hidden zipper pocket, and built-in, odorless Insect Shield® bug repellent. Made in the USA and one of a kind!
The scarf is made from single-source recycled knit jersey fabric so the color of the scarf comes from the recycled item – no dyes are used! The recycled yarn is made in a solar powered facility in North Carolina, so no carbon emissions, either! They are unisex and come in six colors: Beer Bottle Brown, Water Bottle Blue, Food Tray Black, Soda Pop Green, ReThink Pink (made from recycled ketchup bottles + cotton), and Clear Bottle White. Made in the USA. Selling on Amazon Prime and our website www.pangwangle.com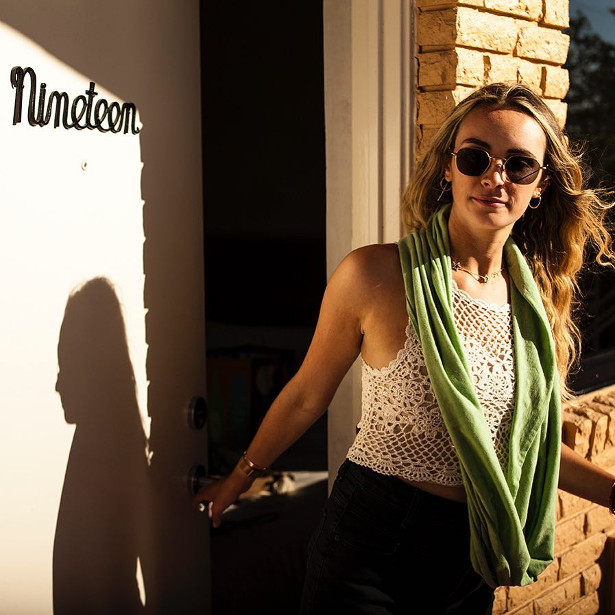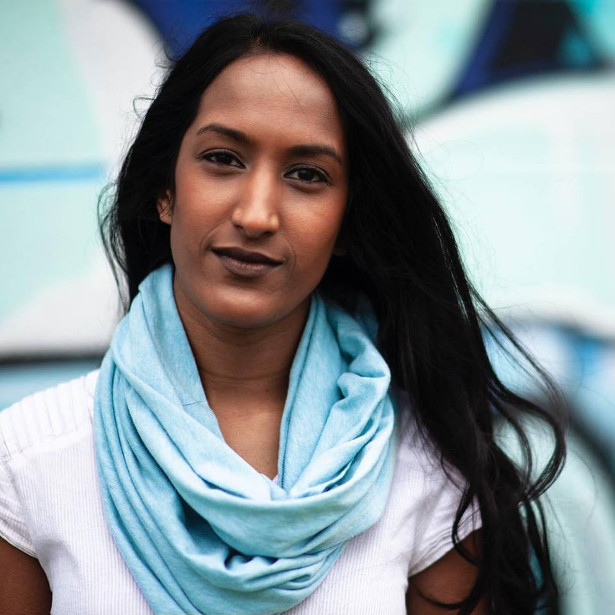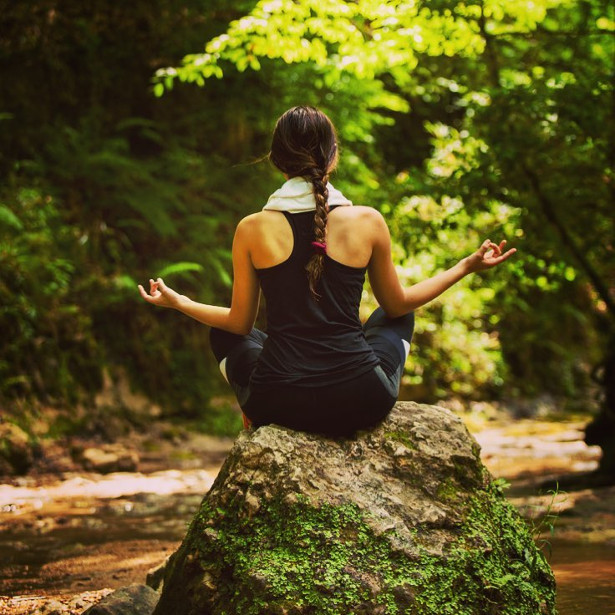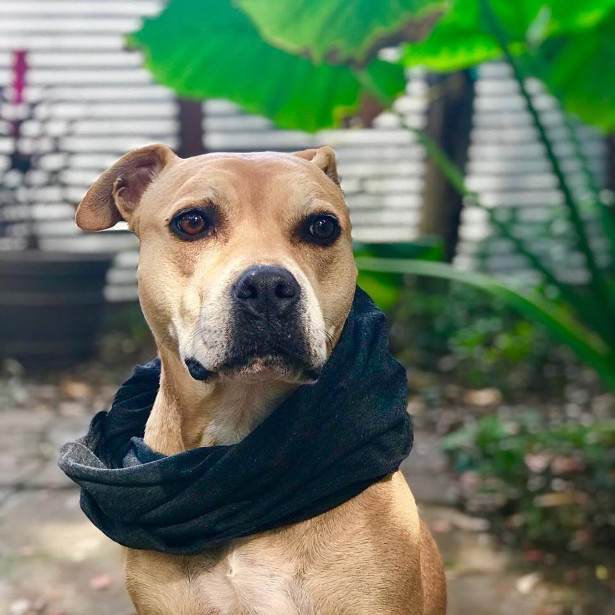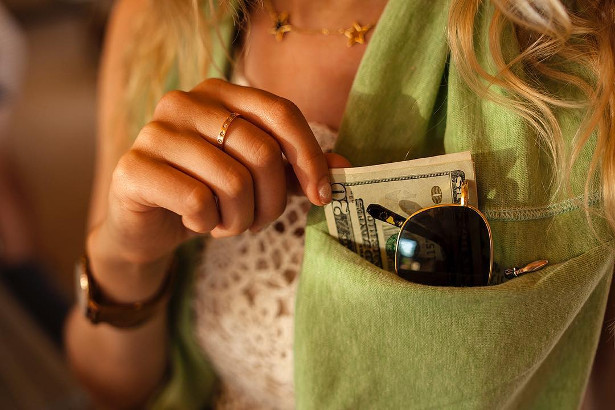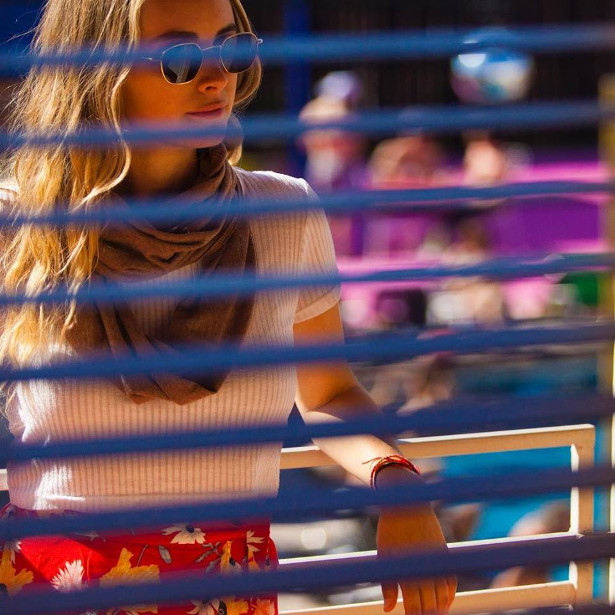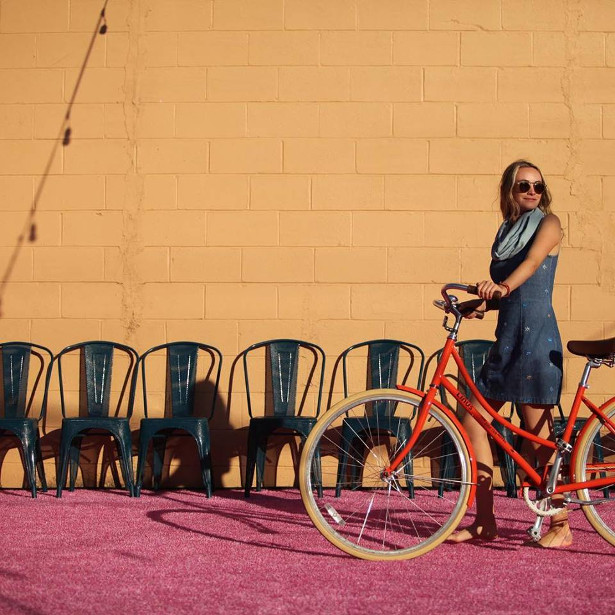 Scrubba air sleeve helps you disconnect from your desk and take your take tech everywhere.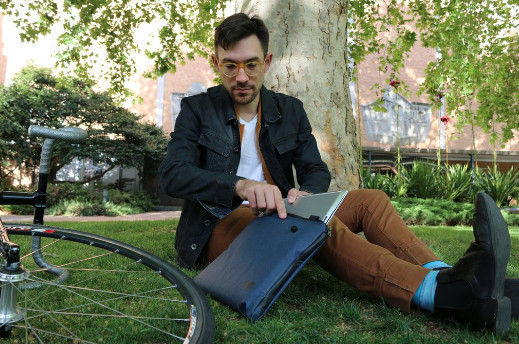 The versatile Scrubba air sleeve promises to bring a little extra comfort, protection, and style right into your office on-the-go. Auto-inflating to provide instant protection against minor bumps, it also doubles as a travel pillow to help you work hard and rest easy, from the train to the local park and all commutes in between.
Please see here for more info – https://thescrubba.com.au/products/scrubba-air-sleeve
Billingham focuses on the bigger picture with Galbin binoculars case range
Premium cases designed to carry and protect a wide range of full-size binoculars

27 June 2018: Known for its high quality camera, travel and leisure bags, Billingham has announced a range of binoculars cases for the very first time. The stylish Galbin collection is designed to carry a wide variety of binoculars in 8×32, 8×42 and 10×42 sizes, and will be available in August 2018.
Made in England at the West Midlands-based Billingham factory, the Galbin 8 and Galbin 10 are precision-engineered to offer the greatest level of protection for valuable optics equipment when travelling, out in the field or on safari. Each case is manufactured from premium Billingham materials, and is fortified with a layer of high grade foam padding. Two classic colour combinations will be available from launch: Sage FibreNyte with a full grain Chocolate leather trim, or durable Black Canvas with full grain Black leather trim.
Billingham FibreNyte and Canvas are both hard-wearing yet lightweight materials. They never require reproofing and remain moisture-resistant for the whole lifetime of the bag. FibreNyte is an ultra-rugged material that is colour-fast and delivers exceptional durability and protection against wear and tear.
These robust cases will be priced at £120 (Galbin 8) and £135 (Galbin 10) including VAT, and will be available from Billingham authorised stockists.
Versatile enough to carry a range of equipment such as cameras, lenses and accessories, each Galbin case includes a comfortable, adjustable and detachable shoulder sling strap made of high-strength shuttle-woven material.
Incorporating Billingham's Quick Release System, a strong leather strap with a solid brass 'clogball' fastener is positioned on the front of the bag to allow the owner to gain access to equipment, quickly and quietly, the instant it is needed. This flexible mechanism avoids the risk of disturbing the subjects being observed, and allows rapid opening and closing with one hand for maximum convenience.
Two sturdy leather reinforced straps are secured by press studs on the back, which enable secure attachment to a belt for optimum portability.
Delivering ultimate protection from the elements, dust and moisture, each case features a contoured outer main flap, as well as an internal soft cover with drawstring cord fastener and secure toggle lock, affording additional defence against inclement weather conditions.
A handy slip pocket has been integrated into the design at the back of the main compartment, for the storage of rainguards, objective lens covers, notebooks, accessories or mobile phones.
Harry Billingham, director at M. Billingham & Co, said, "With 45 years of experience of manufacturing highly protective photographic, leisure and travel bags, we felt that our venture into the observation optics industry was a natural progression. Our increasing conversations with our customers around the world uncovered the suggestion to create such a product, and we now believe it's the perfect time to enter the market.
"Whether travelling, carrying equipment between locations or when out in the field watching wildlife, it's essential to keep valuable optics safe and secure. We designed our Galbin cases to be lightweight and comfortable to carry, while offering easy access for the retrieval of binoculars at crucial moments. As with all our bags, they have been engineered from the most robust materials to deliver the greatest possible protection from wear and tear, accidental knocks and unfavourable weather conditions."
The cases are manufactured at the company's Cradley Heath facility, and meet meticulous technical standards. Once they have passed Billingham's strict quality controls, a laser-engraved woven label is added, containing an individual 10-digit barcoded serial number as part of the company's Unique Identifier (UI) system, allowing the bag to be registered, identified and tracked throughout its life.
The Billingham Galbin cases come with a 5 year manufacturer's guarantee.
More information on the Billingham range can be found at www.billingham.co.uk.
Billingham Galbin range with binocularsBillingham Galbin
Availability
The Billingham Galbin range will be available from Billingham stockists in the UK from August 2018.

  HANDZIES! There is so much interest in the outdoors! But how do you get properly cleaned up on the trail! HANDZIES! HANDZIES are made for this and they have essential oil, natural water and Castile Soap! www.handzies.com

FACEBOOK | INSTAGRAM | PINTEREST
One thing that is difficult to do while out and about is find a way to get cleaned up. Let's face it, you might want to eat or something during or after your activity and bathrooms are often difficult to come by. Handzies are individually packaged wipes made from pure Castile soap, water and essential oils. No harsh chemicals that you don't want on your hands or face, just squeaky clean like washing up at the sink, but on the go! And the individual packets mean they are super portable and always fresh. Just toss a few in your bag and you're ready for any epic adventure.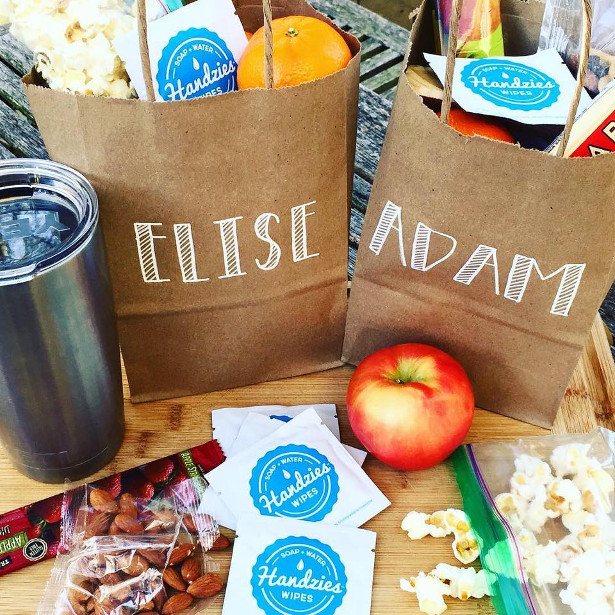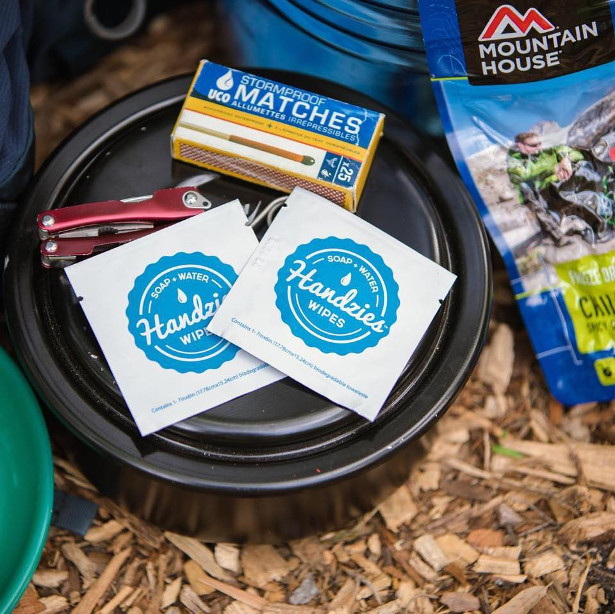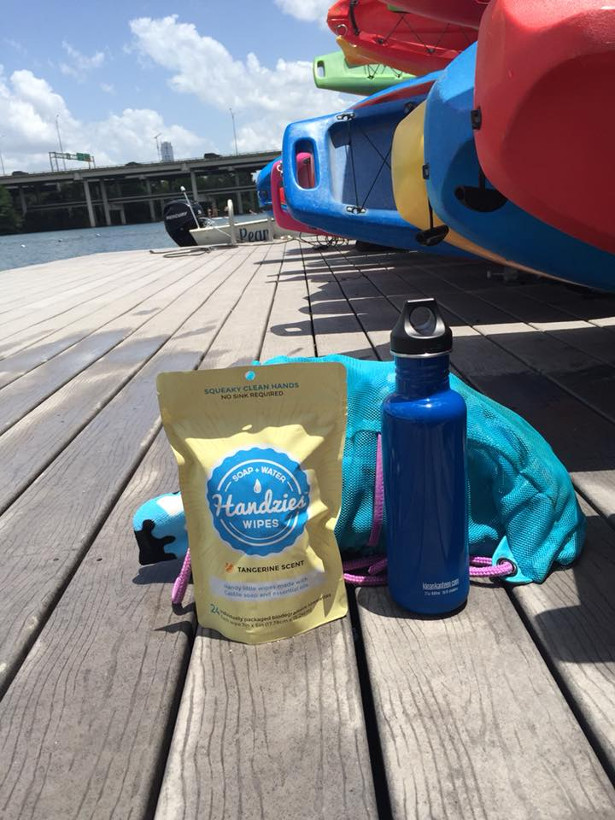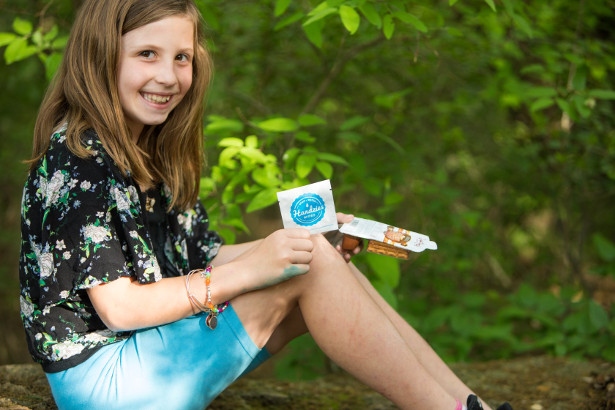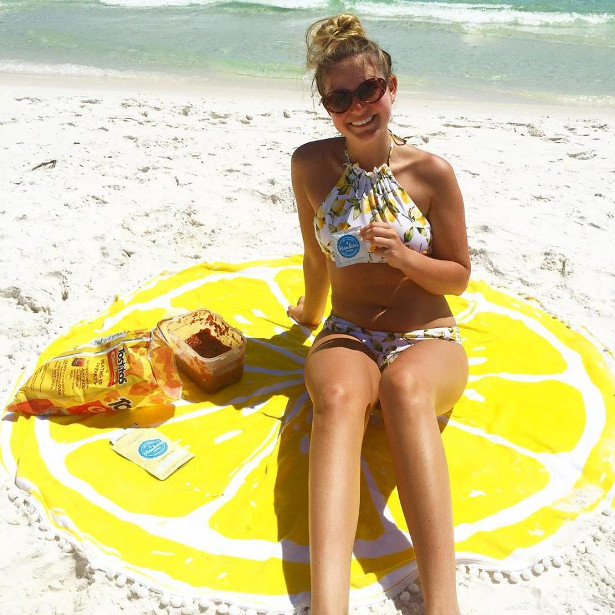 Decathlon Quechua Arpenaz 2 Camping Tent | 2 Man – £19.99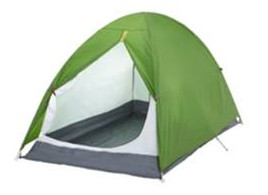 This compact tent is great for short camping trips or if you're trying camping for the first time. The simple design and assembly make it easy to put up and take down.
Available in-store, online and via click and collect: https://www.decathlon.co.uk/arpenaz-2-tent-2-man-green–id_8293539.html
Decathlon Quechua Air Basic 140 Camping Air Mattress | 2 Person – £14.99
This great quality air bed will help make camping experiences as comfortable as possible. The bed inflates quickly and also comes with a two-year guarantee.
Available in-store, online and via click and collect: https://www.decathlon.co.uk/arpenaz-air-basic-inflatable-camping-airbed-140-cm-id_8355645.html
Decathlon Quechua Camping Sleeping Bag Forclaz 10° – £14.99
This sleeping bag comes in a choice of two colours and is designed to provide enough warmth for a cosy night's sleep on a short camping trip in mild weather. Available in-store, online and via click and collect: https://www.decathlon.co.uk/forclaz-10-straight-blue-id_8384961.html
Decathlon Campingaz Camp Bistro 2 Camping Stove For The Hiker's Camp – £14.99
Cook on-the-go with this simple, lightweight camping stove. This model is electrically powered with an automatic ignition feature, so it will cook your grub in no time! Available in-store, online and via click and collect: https://www.decathlon.co.uk/camp-bistro-2-camping-stove-id_8368613.html
Decathlon Quechua Ice Fresh Compact 26 Litre Soft Camping/Hiker Camping Ice Box – £34.99
This essential ice box can keep items cold for up to 11 hours without any ice needed. It can even be deflated and folded when not in use, meaning it's a space-saver too.
Available in-store, online and via click and collect: https://www.decathlon.co.uk/ice-fresh-compact-cool-bag-26-l-id_8331747.html
Decathlon Quechua Camping Table For 4 People With 4 Seats – £39.99
Eating and drinking outside will be a breeze with this great quality camping table. The simple but sturdy design makes it an essential for any family camping trip.
Available in-store, online and via click and collect: https://www.decathlon.co.uk/folding-table-4-pers-4-seats-id_8388687.html?opeco=opeco:VF-Product-Camping-Tables-Cupboards-Blankets&type=opeco
Decathlon Quechua Aluminium Camping & Hiking Cookset With Non-Stick Finish (4 People) – £29.99
This great quality cookset features non-stick pans for easy cooking and cleaning, as well as durable plastic cutlery and crockery. Ideal for the whole family, the set also comes in vibrant colours too.
Available in-store, online and via click and collect: https://www.decathlon.co.uk/non-stick-4p-cookset-id_8319111.html
 REKS Optics www.reksoptics.com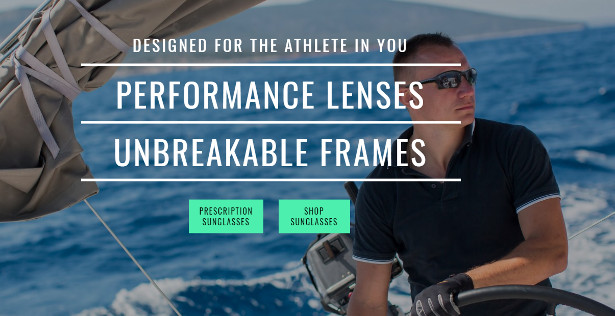 REKS is a cool line of sunglasses that combines the highest quality shatter-resistant polycarbonate lenses with stylish, unbreakable frames all at affordable prices. With a retail price point of $50 and under, the REKS™ lenses are the same quality of lenses found in glasses costing $150-$250. Add in the fact that the frames are unbreakable and you have yourself a great product that will surely disrupt the marketplace.
And now they are available in prescription-at prices 40-50% cheaper then found in most optical stores.
The REKS™ sunglasses are stylish, lightweight, sturdy-yet unbreakable- so need to worry about dropping your sunglasses, stepping on them or tossing them around in your back pack, gym bag or beach bag. And at this great price point you won't be breaking the bank in case one loses them-which happens all too often.
Great features for any outdoorsman or sportsman.
REKS™ sunglasses are available in six iconic frame styles with three lens options offered in a multitude of stylish colors including classic and mirror finishes. The six frame styles come in a broad array of colors and finishes including matte, gloss and Soft Touch™. REKS™ provides a range of stylish options that go from the beach to the hiking trails to the fairways to city streets with ease.
The Spirit of the Trail: A Journey to Fulfillment Along the Continental Divide Paperback – May 3, 2018
by Carrie Morgridge (Author), Ross Sellers (Editor)
Buy now at :- www.amazon.com/Spirit-Trail-Journey-Fulfillment-Continental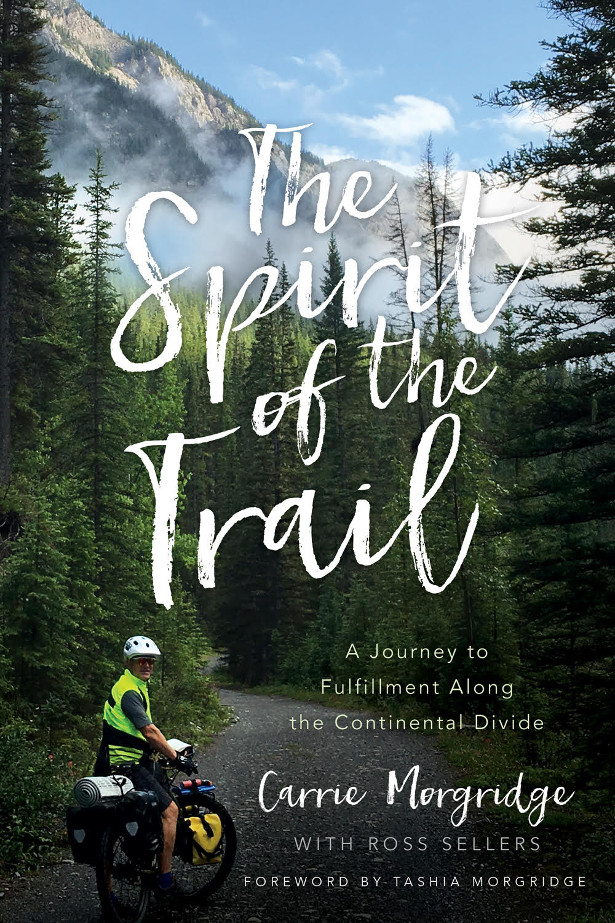 Two professionals in their 50s made a choice that some might call crazy: they pulled out of their busy lives for two months and tackled what is called the most challenging bike route in North America. In The Spirit of the Trail, Carrie Morgridge and her husband John take you along this journey.
The Great Divide Mountain Bike Route runs from the Canadian Rockies, into the Grizzly filled woods of Montana, across the plains of Wyoming, up to 11,910-feet above sea level in Colorado, and through the mountains and flood plains of New Mexico.
As Carrie recounts each grueling day on these trails in her diary, she reveals their triumphs and fears, their struggles for food and water, and how their physical and mental strengths were pushed to the limits. She also exposes us to the kindness of people, the warmth of small towns, and the great majesty of our country.
What the Morgridges learned about the trail, besides how hard it was, is that people are generous, days are long when they are full of new adventures, and when you set your mind to it, you can achieve anything. Come explore. Your journey starts now.
Review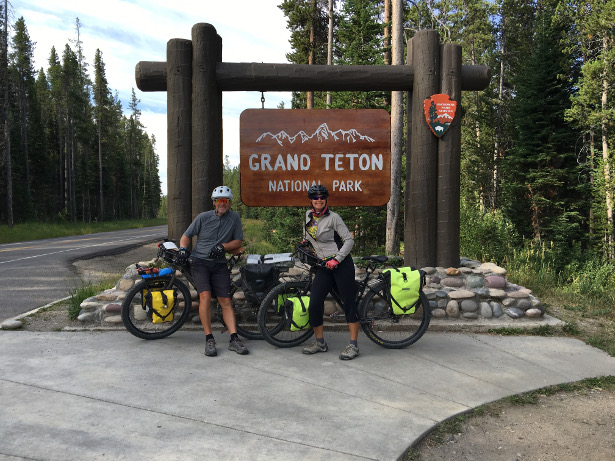 "Rarely has someone gone as deep as Carrie Morgridge in chronicling the journey along our Great Divide Mountain Bike Route–the glories and heartbreaks that come from this roller coaster of a route but also the deeper life lessons. Her story is an excellent new addition to the library of adventure travel."
–Jim Sayer, executive director of the Adventure Cycling Association
"Carrie Morgridge's story of biking the Great Divide Mountain Bike Route is one of resilience, strength, and entertainment. Cyclists and would-be bikers everywhere will enjoy her account of life on the road."
–Mark Tercek, president and CEO of The Nature Conservancy
About the Author

Carrie Morgridge is the Chief Disruptor of the Morgridge Family Foundation, which she established with her husband, John, in 2008 to invest in leaders who are transforming our world through their community. She is the award-winning author of Every Gift Matters: How Your Passion Can Change the World and speaks nationally to education advocacy forums, at poverty alleviation conferences, and many convenings, globally, that are philanthropically focused. Carrie is an avid outdoorsman and aggressive athlete, finishing nine ironman competitions and biking the 2,774-mile Great Divide Mountain Bike Route.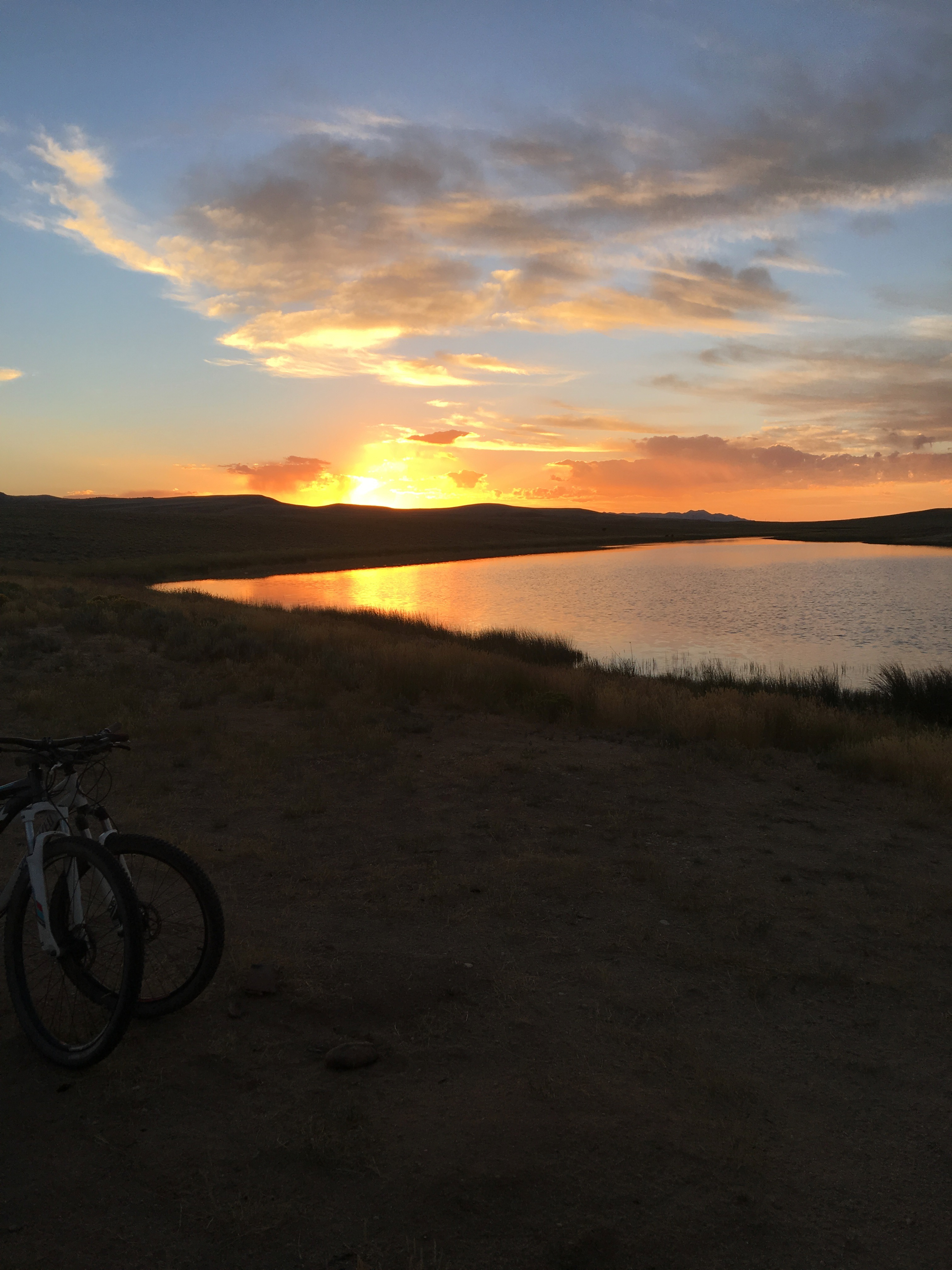 Healthy holidays: Brits splash out on active breaks to keep children entertained
As the summer's biggest sporting events kick off, families heading away on holiday are also getting ready to shake off the cobwebs. Research from American Express[i] reveals nearly a quarter (23%) of Brits have chosen to take an activity holiday this year, with a further one in ten (10%) already warming up for an active trip in 2019.
The most popular activity holidays include sports camps, walking and cycling. Those Brits choosing a sports camp will spend on average £413, including travel, accommodation, activities, food and drink. Walking holidays are a small step behind, costing £391 and cycling trips come a close third (£388)[ii].
The main reasons families pick energetic breaks over beach trips and cruises are: to encourage their children to be fit and healthy (47%); to keep their children well occupied (45%) and finally over a third (35%) state it's a fun way to spend time together as a family.
Type of holiday
Average cost per family
Sports camps (football camp, tennis camp etc.)
£413
Walking (trekking, hiking etc.)
£391
Cycling
£388
Activity park holidays
£386
Water based activities (sailing, water skiing, surfing etc.)
£355
Climbing
£306
Maggie Boyle, Director at American Express, says: "Summer holidays are a time parents and children really look forward to. It's great to see our love for sport feeding into our holiday habits, but it's wise to also make sure your finances are in good shape in advance of the summer months. Using a credit card that gives cashback or rewards is a great way to ensure there are some perks waiting for you when you return home."
American Express offers the following tips for fitness-loving families:
1. Make costs count.
Summer holiday costs can soon begin to add up. The American Express Platinum Cashback Everyday Credit Card gives you up to 5% cashback on your spending in the first three months (up to £100 cashback)[iii]. So whether you are filling up with petrol, or stocking up on snacks for the journey, it's a great way to earn cashback on your spending.
2. Pack all your kit in the suitcase.
Hiring or buying last minute equipment and clothing while you're away can be expensive so from swimsuits to hiking boots, and extra layers for unexpected weather, be sure to pack carefully for your sporty break. If you do need to hire equipment, remember to book well in advance to get the best deal.
3. See what's on offer.
It's smart to shop around before a holiday and keep an eye out for bargains and offers such as advance tickets for your destination, or sales on holiday gear. If you're an American Express Cardmember[iv] don't forget to check for the latest offers, these can range from cashback on clothes to discounts on hotels.
#ChallengeYourself:
Sign up for the Mandela Day Cathedral Peak Challenge and Help Keep a Girl Child in School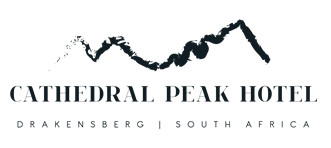 This year [2018] is the centenary of the birth of our beloved Tata Madiba. A visionary who inspired action and change – he made us all want to do better and be better versions of ourselves. He encouraged us to overcome even the most difficult challenges and he exemplified this in the way he chose to live. He charged each South African with carrying his torch, reminding us that, "It's in your hands to make the world a better place." This year presents even greater opportunities to reflect on and promote his legacy. To come together as a nation, and take action, in ways that truly will shift realities. One such event is the Mandela Day Cathedral Peak Challenge which invites those brave enough to respond to the call – to summit the highest free-standing peak in the Drakensberg on 18 July.
The second in the Cathedral Peak series of five events, the Mandela Day bonus race was added to the schedule as a means to honour Madiba and in a small way, mirror and reflect the challenges he faced and overcame throughout his life. With a total ascent of 1531m, at an altitude of 3005m, over a distance of 21km, there is challenge written all over this round trip. The event which starts and ends at the Cathedral Peak Hotel can be run or walked, but irrespective of how you choose to compete, the mountain will challenge you in unexpected ways. It will push you to new limits and take you to dark places where things can get really uncomfortable. But it will teach you endurance and appreciation and it's all for a good cause; anyone who chooses to participate has the option of topping up their R250 race entry by R100. The funds raised will be used to purchase sanitary pads to help keep a girl child in school.
Research indicates that each year up to 50 days of school are missed by young girls in poorer communities who are not in a position to purchase feminine hygiene products. According to UNICEF more educated women tend to be healthier, work and earn more income, have fewer children, and provide better health care and education to their children. The importance of keeping girls in school cannot be understated.
Well-known personality Nicole Capper Tammy Taylor Mrs South Africa 2018 has already conquered the mountain but as an advocate for woman's health, and believing in the veracity of the campaign, she will again attempt to summit.
This time will be different though; she has issued a call for 67 individuals to join her in raising funds and awareness and has committed to leading this group to the peak.
What makes this event even more exciting is that while the team at Cathedral Peak prepare to summit, a 67 strong Trek4Mandela team will be climbing Mt Kilimanjaro at the same time for the same cause. This contingent will be led by Sibusiso Vilane – the first black African to conquer the three Poles challenge: South Pole, North Pole and Mount Everest. The collective funds raised from the double summit [both climbs] will be allocated to the Caring4Girls programme.
Conceptualised by the owner of Cathedral Peak Hotel, William van der Riet, the Cathedral Peak Challenge, is set in the wilderness of a World Heritage Site in one of the most spectacular parts of the country. So while the race will prove strenuous, the views are breath taking. Those who completed the first event in the series on 8 June have confirmed that the race is a guaranteed adventure and that when you come down from the mountain you will be changed; your soul will be renewed with strength and courage.
Substantial prize money up has been put up by the race organisers – Cathedral Peak Hotel – and R25,000 is on the line for each of the three race categories, including the fastest male, female and mixed team of two. The route record for 2018, currently sits with Christiaan Greyling conquering the peak at 2:29.
For those who cannot make the full ascent but want to participate in this life altering experience and be part of something bigger than themselves – there's The Cathedral Peak Challenge Mini. It's the same route, but stops shy of the peak, ending at the Base Camp just below the summit. It is an untimed and unsupported route that can be completed on any day (weather permitting) between 1 June and 30 September.
History tells us about great men and women who have faced and conquered great mountains; they showed us the way. Not because of the mountains they faced but because they were brave enough to challenge themselves. To push and stretch themselves and overcome, by doing what was once thought impossible. This Nelson Mandela Day take up the challenge as a means to bring further attention to keeping girls in school while rising above your personal challenges.
For more go to: http://cathedralpeak.co.za/challenge
#takeaction #challengeyourself #mandeladay
Series Details:
The Cathedral Peak Challenge takes place over four events with one bonus event:
§ 8 June – Race #1
§ 28 July – Race #2
§ 25 August – Race #3
§ 22 September – Race #4
§ BONUS: 18 July – Mandela Day Mountain Race
§ While one doesn't have to stay at the Cathedral Peak Hotel to race, participants who do will receive a 25% discount for the duration of their stay while running the challenge.
Follow the Cathedral Peak Hotel on:
Facebook logo png https://www.facebook.com/CathedralPeakHotel/
Twitter logo 120 px @CathedralPeakH
Instagram logo for apps @cathedralpeakhotel


"Being drunk is no excuse": Drinkaware gives evidence on sexual harassment and calls for bystanders to challenge the status quo in all public places
In her evidence to the Women and Equalities Select Committee today (Wednesday), Drinkaware Chief Executive Elaine Hindal spoke of the damaging effect of unwanted and drunken sexual harassment and called for a greater challenge of its normalisation in public places.
Drinkaware/YouGov research (2017) reveals the shocking extent of drunken sexual harassment in a range of public places with nearly two thirds (63%) of women and a quarter of men (26%) who drink in bars, clubs and pubs saying that they had been on the receiving end of some form of sexual harassment.[1]
In response to these findings, the charity has been running 'It's OK to Ask', a behaviour change programme encouraging bystanders to safely intervene when spotting individuals in need on a night out. The advice, developed in collaboration with the Good Night Out campaign and academic Rachel Fenton, project lead for 'The Intervention Initiative' at the University of Exeter, is designed to help people feel safer and more secure when intervening.
The three elements of the advice for bystanders to challenge inappropriate behaviour and give support to vulnerable people are:
1. Spot it – Is something dodgy happening?
2. Check it – Is it safe to step in?
3. Speak out – If it's safe to do so, check in with the person being targeted: Are they OK? If not, try staff or security.
Drinkaware is now expanding the campaign into festivals as there is a marked difference in behaviour at music festivals compared to a pub, bar or club.
Drinkaware found that whilst 52% of females and 42% of males who attend festivals reported witnessing inappropriate or sexual comments or touching at a festival, only 31% of those witnessing it asked the victim if they were OK compared to 47% who did so when in a pub, club or bar.[2]
Commenting, Drinkaware Chief Executive Elaine Hindal said:
"For far too many people, drunken sexual harassment is now part and parcel of a night out or being at a festival. Being drunk is no excuse to grab, grope or make inappropriate comments to strangers in public places after a few drinks.
"Bystanders have an important role to play in helping to challenge unwanted and drunken sexual harassment but it can be difficult to know exactly what to do.
"That's why Drinkaware has been giving people this information and advice in the hope that next time they see something happening, they will feel more confident to offer support. A simple thing like asking someone if they are ok can make a big difference – whether they're a friend or a stranger.
"We all have a responsibility to challenge unwanted drunken sexual harassment wherever we see it. Asking someone if they are OK and giving them support sends a clear signal that this behaviour is no longer going to be tolerated."


 Rocket Fishing Rod >> When you cast it, blast it with the Rocket Fishing Rod, the kids fishing rod that accurately casts its line up to 30 feet.    www.goliathgames.us
FACEBOOK | TWITTER | YOUTUBE | INSTAGRAM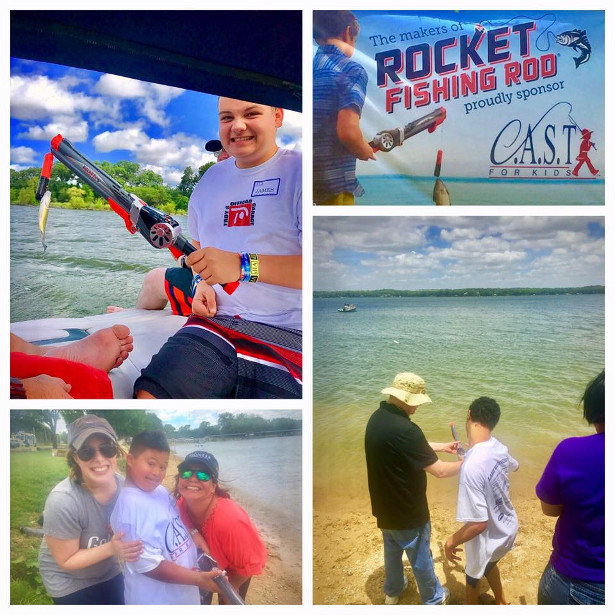 Rocket Fishing Rod (For ages 8 and up) – https://www.goliathgames.us/product/rocket-fishing-rod/
When you cast it, blast it with the Rocket Fishing Rod, the kids fishing rod that accurately casts its line up to 30 feet. Great for kids of all ages, because it replaces standard kids fishing poles and takes the hassle out of fishing. Just pump, launch and reel in real fish!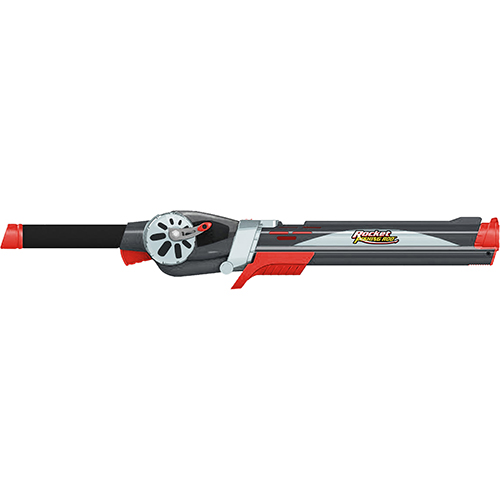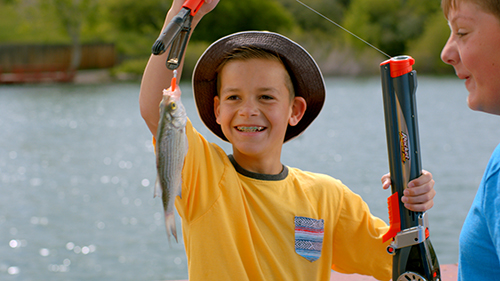 www.naturevalley.com Nature Gives. Give Back > Nature Valley has launched the Summer of a Million Miles Challenge.
FACEBOOK | TWITTER | INSTAGRAM | YOUTUBE
One product you should pack wherever your hikes or adventure take you are Nature Valley granola bars — check out the classic Oats n' Honey bars and their new Nature Valley Granola Bites.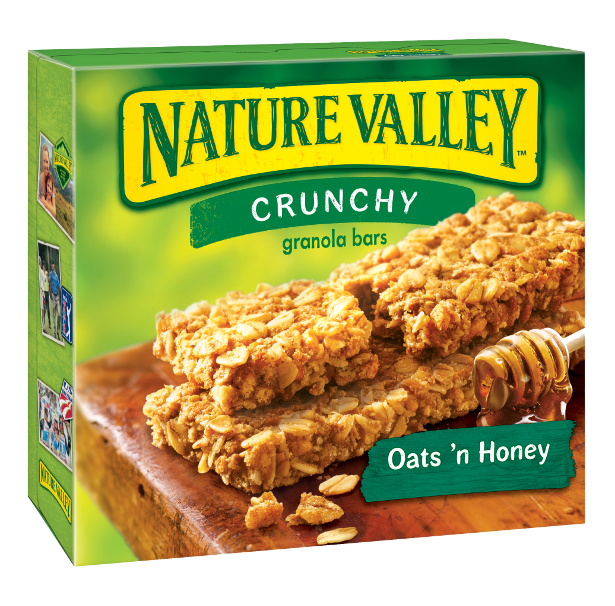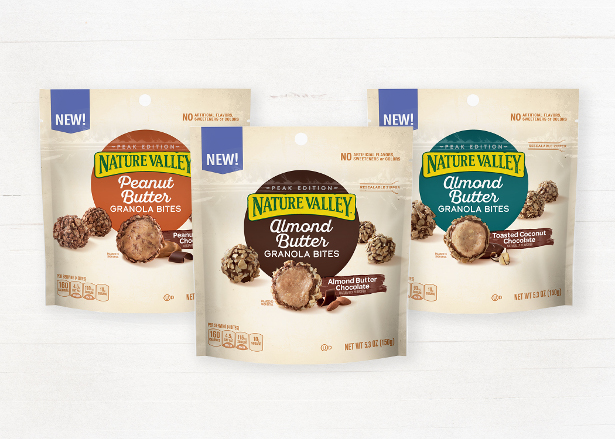 To encourage families to get outdoors (and do some good while they're at it!), Nature Valley has launched the Summer of a Million Miles Challenge.
The challenge, which runs now through August 31st, encourages families across the nation to get outdoors and collectively hike, walk or run a million miles. It's easy to join! Simply download Under Armour's MapMyHike app, go to the "Challenge" tab and join the Nature Valley Summer of a Million Miles Challenge. If everyone participating collectively logs at least one million miles in qualifying hikes, Nature Valley will donate $250,000 to the National Park Foundation, the official charitable partner of the National Park Service.
Looking for other ways to participate? Donate to the National Park Foundation through Omaze which will give fans entries for a chance to win a fun hiking experience with Dax Shepard.
See more at :- www.naturevalley.com/hikeamillion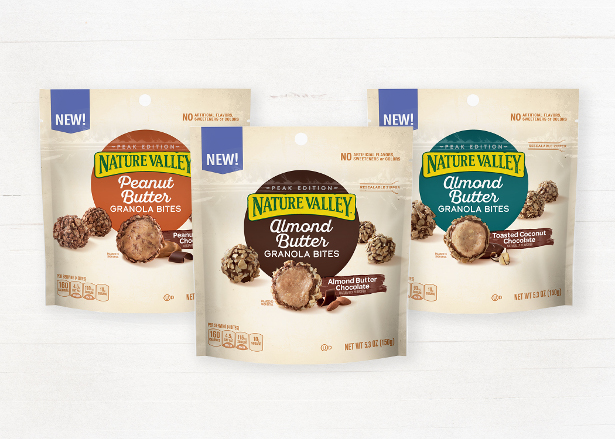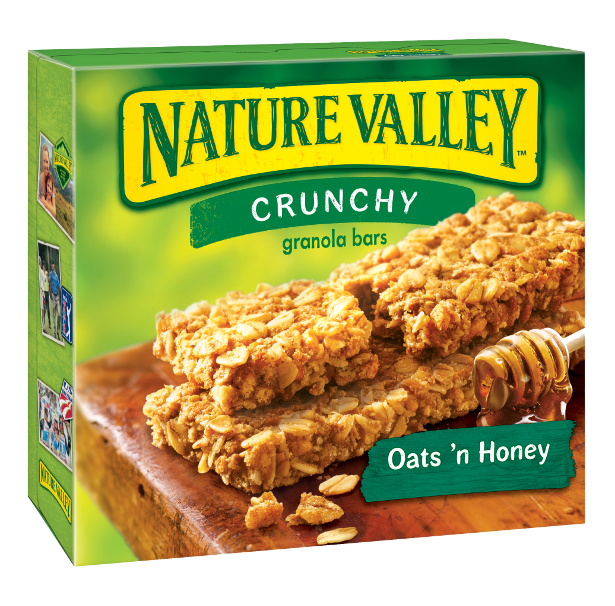 Wond3rland – Premium Scratch off Maps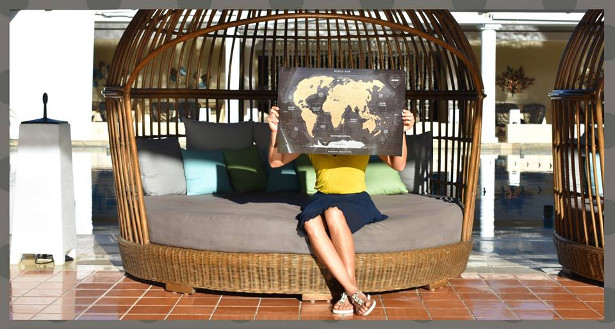 Wond3rland sell and produce Premium Scratch Off Maps (World or just USA) for travelers who want to track their previous destination or teach their kids cities, countries and capitals in a fun way. Available now in USA and all around Europe.
On Amazon UK & Amazon USA
UK: https://www.amazon.co.uk/countries-Personalized-Travelers-Scratching-Traveling/dp/B077NQ64XB/ref=sr_1_2?ie=UTF8&qid=1530139206&sr=8-2&keywords=wond3rland
USA: https://www.amazon.com/Outlined-Personalized-Travelers-Scratching-Traveling/dp/B01NB1F1PY/ref=sr_1_5?ie=UTF8&qid=1530139252&sr=8-5&keywords=wond3rland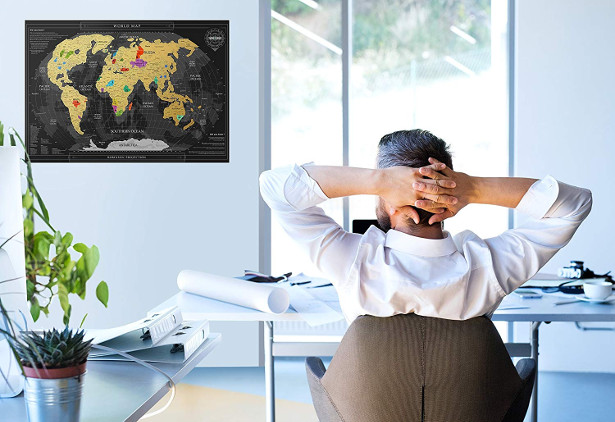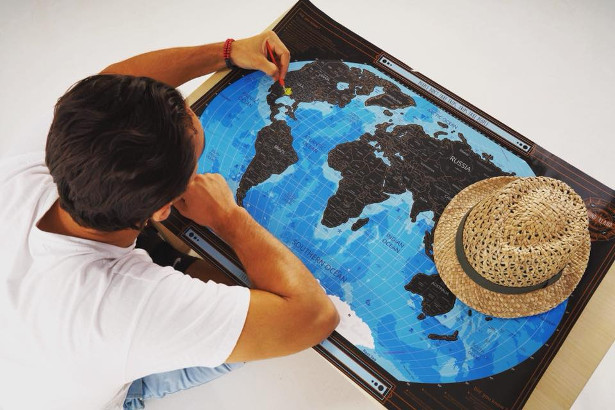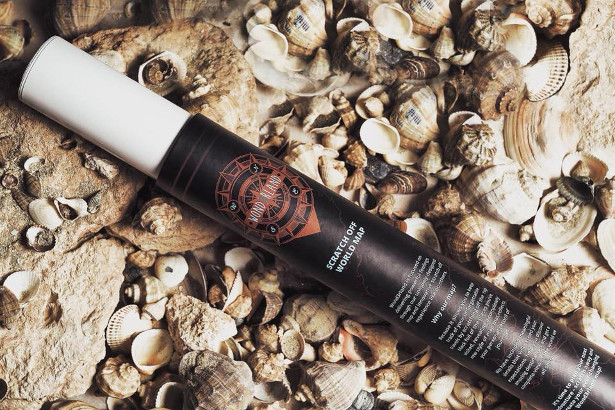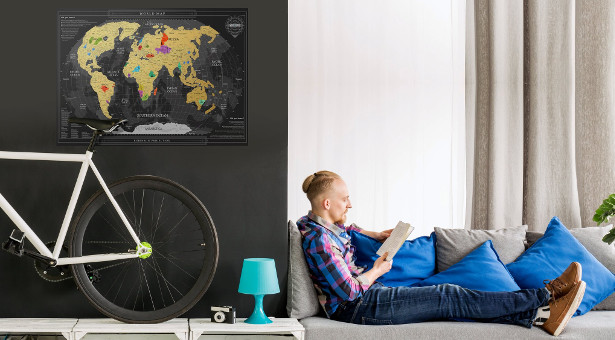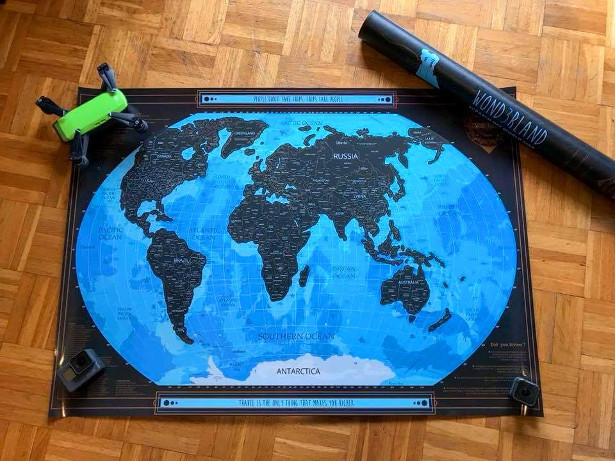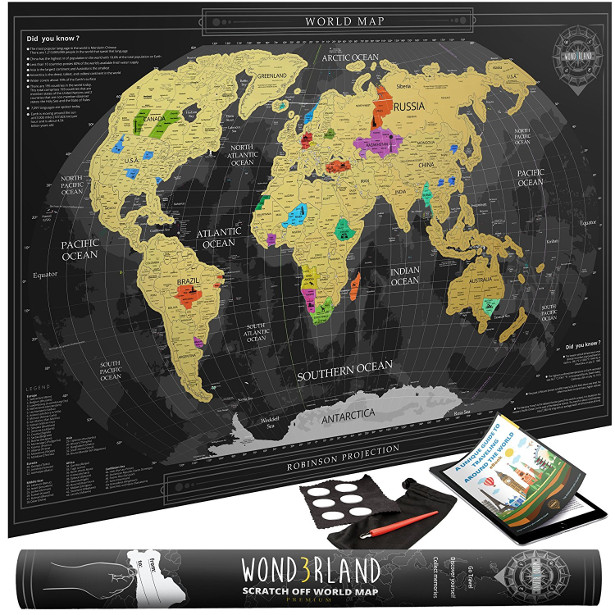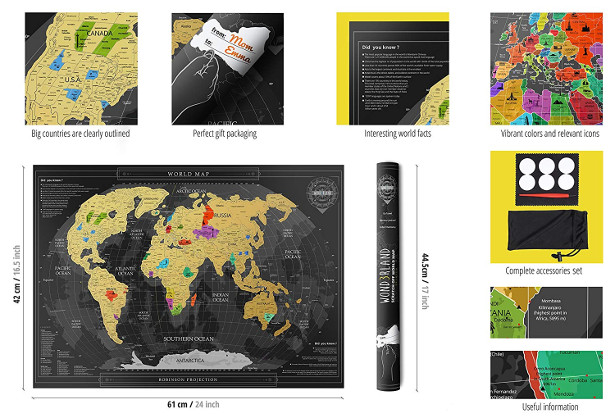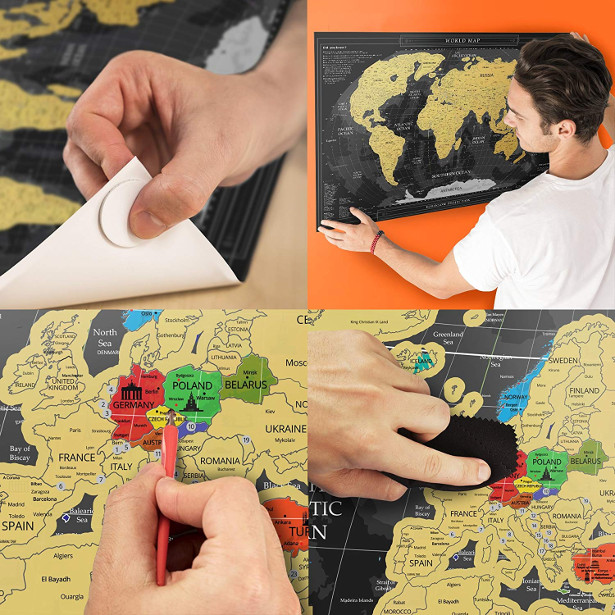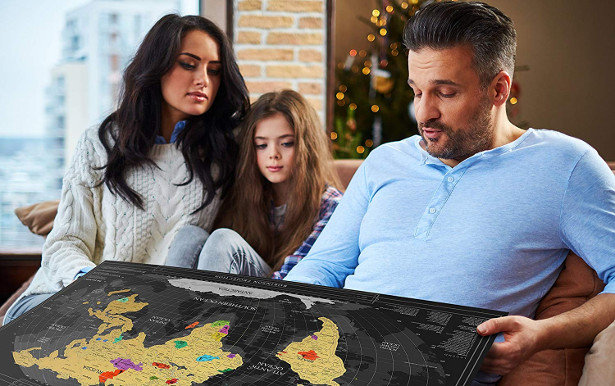 Established in 2013 the Clayton Rugby Football Club located in Clayton, NC, and also known as the Bootleggers, is one of the fastest growing club teams in the USA.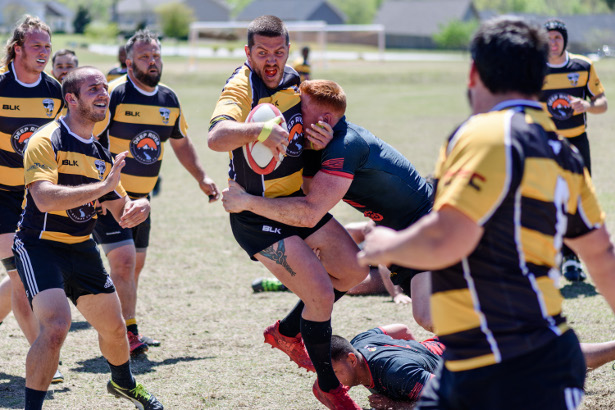 The club includes a U20 squad, Men's Division 3 and 4 teams, a 35 and older "old boys" squad, and is working to add a U23 team.
Ted Hardy, the club's president said the Bootleggers have, "…taken an aggressive approach to our club's development. Instead of focusing solely on wins and losses, we have instead placed an emphasis on building the administrative and operational foundation that will be the platform for sustainable success, on and off the field, for many years to come."
Clayton RFC has also benefited from an on-going, 3-year partnership with the Glasgow Warriors; there are a few other relationships between European professional rugby clubs and American clubs, but the American clubs involved are from major markets, field elite squads, and have been around longer. Given that, the Bootleggers connection with the Warriors seems even more impressive.
In 2018 Clayton RFC is excited to bring the brand-new Johnston County Rugby Park online – construction has already begun. It is going to be an excellent addition to the community and the club expects to draw multiple new rugby events to the area.
According to Hardy the club has, "… already been contacted by multiple groups that are looking to bring games and tournaments to the facility. We're also hoping to bring back the National Small College Region Championship to Johnston County next year. This year's Mid-Atlantic-South Championship was a big success and we look forward to hosting it in the future at the new park."
If you're interested in learning more about the Clayton Rugby Football Club facilities, programs, or events, please visit their website www.claytonrfc.com.

Smarter Seal is such a wonderful resource! Instead of leaving that beverage can wide-open, easily allowing bugs, insects, dirt & germs to get inside,the Smarter-Seal product provides the greatest convenience and solution to this problem. It snaps on in seconds!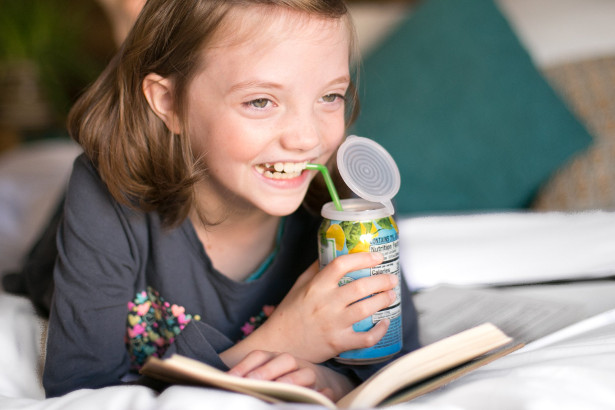 FACEBOOK | PINTEREST | INSTAGRAM
http://bit.ly/smarter-seal (Amazon)
Smarter-Seal has so many great benefits! Smarter-Seal product is a great outdoor camping accessory.
Instead of leaving that beverage can wide-open, easily allowing bugs, insects, dirt & germs to get inside, the Smarter-Seal product provides the greatest convenience and solution to this problem. It snaps on in seconds, provides great functionality, and protects your beverage can from allowing any bug or insect from getting into your beverage.
There are so many product benefits: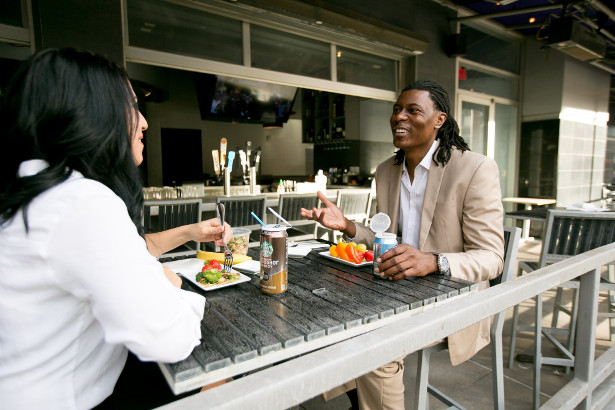 Carbonated beverages last 58% longer with Smarter-Seal! (*Independently Lab Tested)
No Spills. No Germs. No Bugs. Keep the Fizz!
FDA Approved Plastic, Safe, Non-Leaching, BPA free
Reusable & Recyclable
Top Shelf Dishwasher Safe
Designed to easily be used with a straw – great for children!
"Patent Pending", Slim, Lightweight, Minimal Design (only 5 grams). Keep some in your bag!
Great for travel (Cars & Planes), Fishing, Camping, Hiking, etc. Take it with you wherever you go!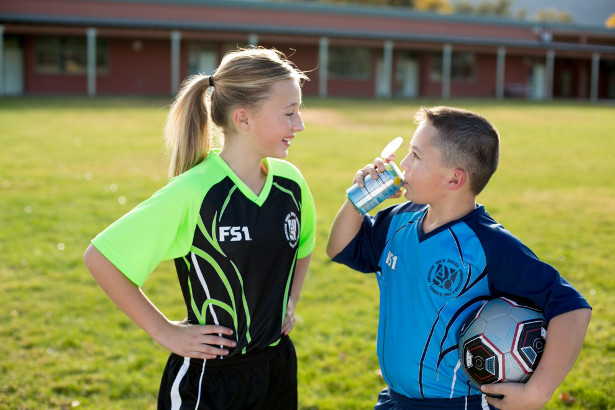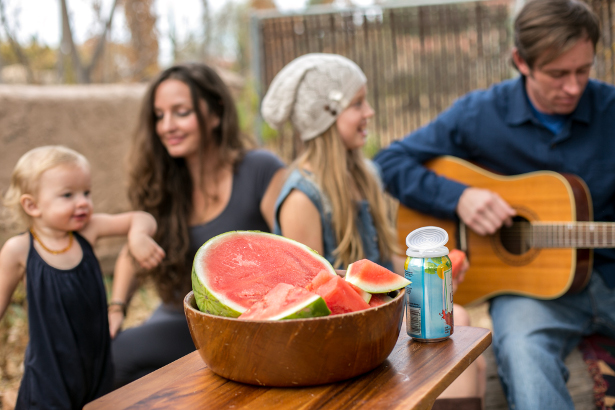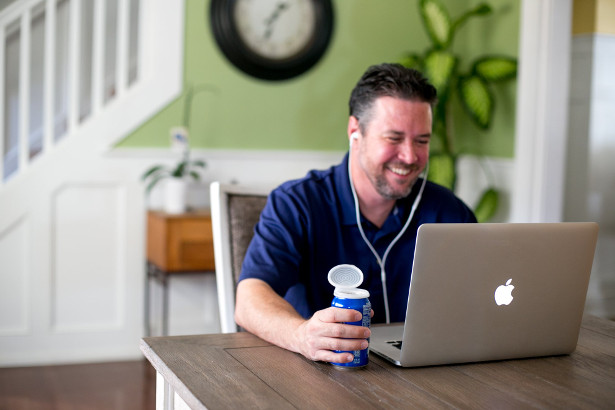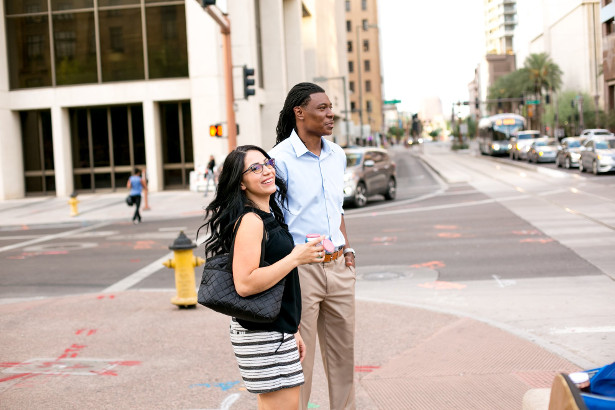 The Brown Horse in Winster is the perfect place to locate yourself when visiting the area if you are interested in walks and cycling or just generally spending time in the wonderful Winster countryside.


Whether you stay in one of the stunning Brown Horse rooms or one of their luxury self-catering cottages, you're sure to be in the best location for the breath taking views of the surrounding area.
Winster has excellent walking in every direction. Armed with an OS Map (available from Winster Village Shop), you can build anything from a 45-minute circuit to a full day's walking.
Particularly recommended walks include the Winster-Youlgrave (sometime spelled Youlgreave) via Limestone Way (about 90 minutes each way); Grattondale (beyond Elton on the road to Middleton-by-Youlgreave – very limited parking) and Longdale, returning by Middleton-Elton road (which is very quiet); Winster-Wensley via Clough Wood (path leaves Winster-Wensley road about 100m beyond Winster School) to name a few.
There are also several great traffic-free cycling trails in the area! A couple of favourites are the High Peak Trail, Tissington Trail and Mainfold trail.
http://thebrownhorseinn.co.uk/
The Four Seasons Hotel is the perfect location for guests to use as a base for: touring Scotland; golfing holidays as there are a number of quality golf courses on the doorstep including Gleneagles; hill walking and fishing on the Tay.


If the activities above are not tempting enough, the hotel can help you organise sailing, canoeing, water skiing (they have our own jetty and slipway), Scottish highland games, pony trekking, antique hunting, white water rafting, off-road driving, quad biking, go-kart racing, mountain biking and/or cycling!
You can find out more about these activities on their website.
https://www.thefourseasonshotel.co.uk/
Munk Pack
Munk Pack is inspired by nature making these snack offerings the perfect ready-to-eat breakfast, post-hike snack and mid-day camping. Munk Pack includes a line of ready-to-eat Oatmeal Fruit Squeeze snacks as well as Protein Cookies, all of which are gluten free, vegan and non-GMO certified. Would love to send you samples of the delicious offerings, if interested!
Protein Cookies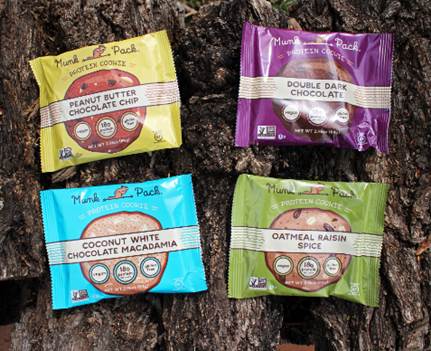 With 18G of plant-protein per cookie, they are a delicious, on-the-go protein bar alternative. Available in four flavors: Double Dark Chocolate, Peanut Butter Chocolate Chip, Coconut White Chip Macadamia and Oatmeal Raisin Spice- these vegan and gluten free cookies are soft baked and filled with 6G of fiber. ($2.79 @ Amazon, MunkPack.com and more)
Oatmeal Fruit Squeezes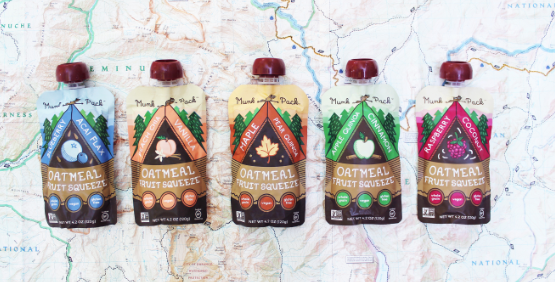 This ready-to-eat oatmeal, packed with grains and fruit bites, is perfect for a quick breakfast/snack on the go! Available in five flavors, including Apple Quinoa Cinnamon, Maple Pear Quinoa, Blueberry Acai Flax, Peach Chia Vanilla and Raspberry Coconut- they are gluten-free, non GMO, vegan and offer 3G of fiber. ($2.49 @ Whole Foods, Target, Amazon and more)
Available Now! Ranger Rick Kids Guide to Hiking & Ranger Rick Kids Guide to Paddling! So Educational!

FACEBOOK | TWITTER | INSTAGRAM | PINTEREST
Ranger Rick Kids' Guide to Paddling All you need to know about having fun while paddling
Tom Watson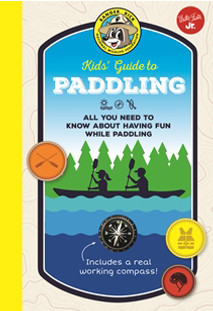 Grab your paddle and hit the water!
Compact hardcover and built-in compass make this a perfect paddling guide for kids on the go.
Details places to go, gear to take, tips for paddling comfortably and with skill, and safety when paddling. KEY SELLING POINT Full-color illustrations and a modern design get kids excited to get up, get out, and try paddling or improve their paddling with their friends and families.
Get up, get out, and go paddling with Ranger Rick Kids' Guide to Paddling, the colorful kids' guide to kayaking, canoeing, and paddle boarding! Kids will learn everything they need to know to paddle like a pro. This book covers techniques like how to paddle for hours without getting tired, and even how to go forward, backward, and sideways without getting wet. Plus, the built-in compass helps kids navigate on longer adventures.
Tom Watson (Appleton, MN) reviews and field-tests watercraft, camping and survival products. He spent 5 years as a Kodiak Island SAR member and more than 12 years as a guide/outfitter in Alaska. His photos and articles have been published in magazines such as Camping Life, Backpacker and Canoe & Kayak. He is also the author of How to Think Like a Survivor.
Ranger Rick Kids' Guide to Hiking All you need to know about having fun while hiking
Helen Olsson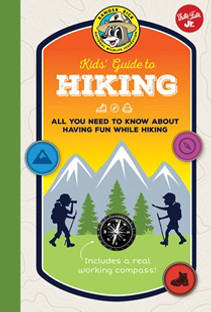 Read the book and head for the great outdoors!
Compact hardcover and built-in compass make this a perfect hiking guide for kids on the go.
Details places to go, gear to take, and food to eat while hiking.
Full-color illustrations and a modern design get kids excited to get up, get out, and try hiking with their families and friends.
Ranger Rick Kids' Guide to Hiking is a must-have for outdoor-loving kids who want to explore more of the wilderness. This book teaches kids to hike like a pro and have lots of fun while doing it. They'll learn all the skills needed while on the trail, tips for getting in shape for longer and harder hikes, what gear to bring and how to pack light, and exciting sample hikes. The book also includes a real working compass to help kids navigate their way!
Helen Olsson is a freelance writer and editor, and the author of The Down & Dirty Guide to Camping with Kids. She is the former editor-in-chief of Vail Resorts' Epic Life magazine and former executive editor at Skiing magazine. Her stories have appeared in The New York Times, 5280, Elevation Outdoors, Squaw Magazine, Ski Magazine, and at pbs.org.
Olsson has hiked all over the world, from the Annapurna Circuit in Nepal and The Great Wall of China to Colorado's Fourteeners and the Appalachian Trail. She blogs about hiking and other outdoor adventures with kids at maddogmom.com.
Olsson lives in Boulder, Colo., with her husband, Jeff, and their three children, Quinn, Aidan, and Anya. They hike regularly as a family in the Colorado Rockies. Olsson has made it a mission to get her kids unplugged and connected to nature.
PUT YOUR BEST FOOT FORWARD ON YOUR NEXT TREK OR HIKE
– Get prepared for an adventure outdoors with high quality, good value products from Decathlon-
– Quality products available including technical clothing, footwear and equipment-
The summer months offer the perfect opportunity to get out in the outdoors, and hiking and trekking are great ways to explore beautiful new surroundings, but when getting the heart pumping in warm weather, it's important to be kitted out with the right clothing.
Whether it be trekking through woodland or hiking up a mountain, Decathlon has the best products for every kind of expedition. From lightweight clothing to durable footwear, each product has been designed and tested to make sure outdoor enthusiasts will be well looked after.
Quechua by Decathlon MH100 Men's Short Sleeve Mountain Hiking T-Shirt – £3.99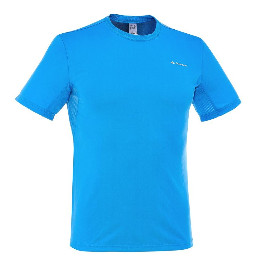 This short-sleeved hiking t-shirt is light and breathable, with smart synthetic fabric which not only absorbs but wicks away moisture to the outside of the fabric, to help stay dry while exploring the outdoors.
The fabric dries quickly after being wet from perspiration, to stay fresh for longer. Designed with comfort in mind, the stylish fit will ensure afternoons spent hiking can be conquered with ease. Available in three colours, this t-shirt offers both functionality and value for both new adventurers or those with experience in trekking.
Quechua by Decathlon MH500 Women's Short-Sleeved Mountain Hiking T-Shirt – £7.99
Made from synthetic fabric, this short-sleeved t-shirt is breathable, odourless and lightweight to maintain comfort during mountain hikes.
It's been designed to resist any abrasion from backpacks and the fabric has the capacity to dry quickly when wet. Meanwhile, the slim fit ensures a comfortable wear, and comes with an elasticated mesh construction for flexible movement – making it great for both beginners and experienced hikers.
Quechua by Decathlon Men's Trek 500 Mountain Trekking Convertible Trousers – £24.99
Ideal for those planning longer treks, the durable fabric is built to prevent tearing and is lightweight and breathable for a comfortable wear.
What's more, they can be easily converted into shorts for when things get a little too hot outdoors – perfect for the summer months. The design has a semi-elasticated waist to ensure they fit comfortably and help avoid any unwanted compression.
Quechua by Decathlon Trek 100 Men's Trekking Shoes – £59.99
Comfortable footwear is never more important than when exploring the outdoors on mixed terrain, and these shoes are the perfect choice for trekking enthusiasts. Not only are they light and comfortable, but the waterproof material means that they can be worn in all weather.
Designed with a high-performance PU midsole, these shoes provide the ideal cushioning for longer distances and are made with highly durable materials, so they can be worn for years to come.
Quechua by Decathlon Quick Hiker 3-Person Trekking Tent – £99.99
For those planning an overnight adventure, this 3-person tent makes the perfect choice. Not only is it light and compact and so can be easily transported during treks, but it also has a spacious sleeping area along with two storage areas – great for storing food and equipment.
This freestanding tent is easy to assemble and dismantle, to help keep things quick and efficient when setting up for the night or when continuing a trek in the morning. Built with pre-fitted flysheet fabric which has a UPF of 30, this tent is particularly useful for summer treks.
Quechua by Decathlon NH100 10L Hiking Backpack – £2.49
This great value backpack is designed for all conditions. With 10 litre capacity, it's the perfect size for carrying essentials.
The foam-filled back and straps provide that extra level of comfort to ensure it sits perfectly on hikes. Not only is it a great deal at £2.49 but it also comes with a special 10-year guarantee if needed.
Decathlon has 39 stores in the UK and sells a variety of sports equipment, clothing and accessories perfect for those want to get active or maximise their performance.
For more information, visit www.decathlon.co.uk
Pura Stainless offer a range of water bottles to keep the whole family hydrated whilst outdoors.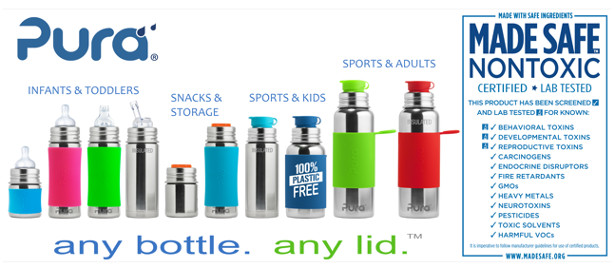 Pura bottles are 100% plastic free so they are eco friendly too! The bottles are great value for money as the long lasting, durable material means the bottles can be used for years. The bottles have various available attachments to make them suitable for all ages. A bottle that will last a lifetime!
Heres a link to Pura Stainless website:https://www.purastainless.co.uk/
Orvis UK are an outdoor lifestyle and fly fishing brand.
Slingpack backpack. Available in green or grey camo at www.orvis.co.uk – £129.00, the backpack is perfect for fishing, walking or an adventure holiday.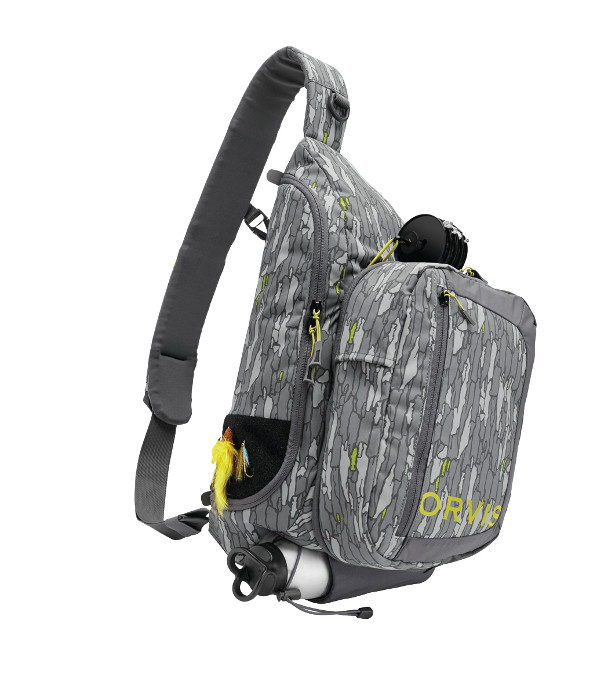 ZIPPO Travel Accessories. DESIGNED FOR YOU TO TRAVEL IN STYLE. www.zippo.co.uk
Leather Passport Wallet, Bi-Fold Wallet & Leather Toiletry Bag! so Great for trips!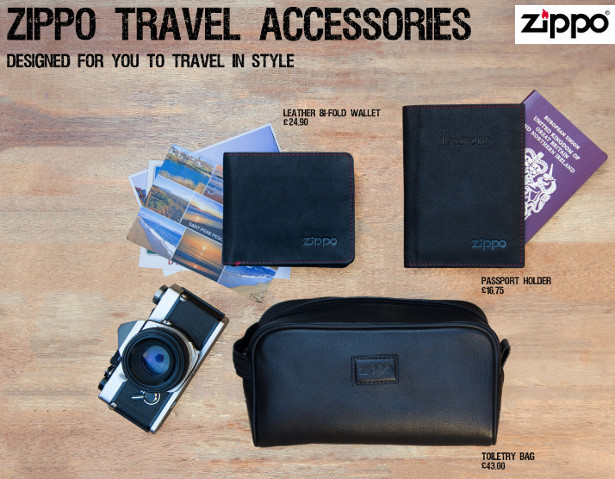 FACEBOOK | YOUTUBE | INSTAGRAM | TWITTER
This wallet has a bi-fold design which can hold upto 2 cards, bank notes and coins. Also included is a a transparent plastic pocket.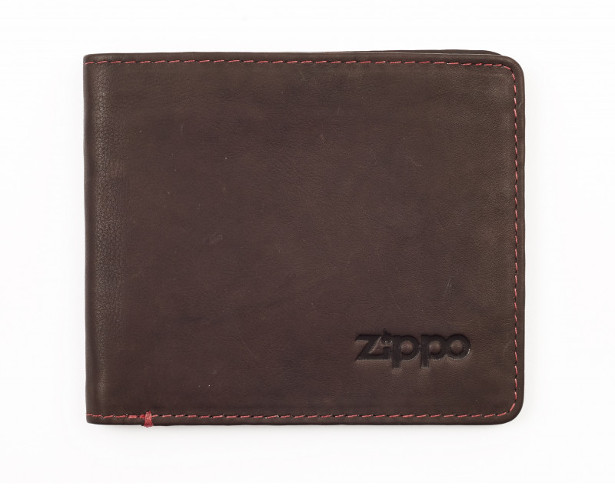 Genuine Leather
Brown
Debossed with the Zippo logo
Gift Boxed
Dimensions: 11 x 10 x 1.5 cm
Genuine Leather
Brown
Gift Boxed
Leather Passport Holder
Upgrade your travel with the Zippo leather passport holder. Features a passport pocket and can hold up to 4 cards.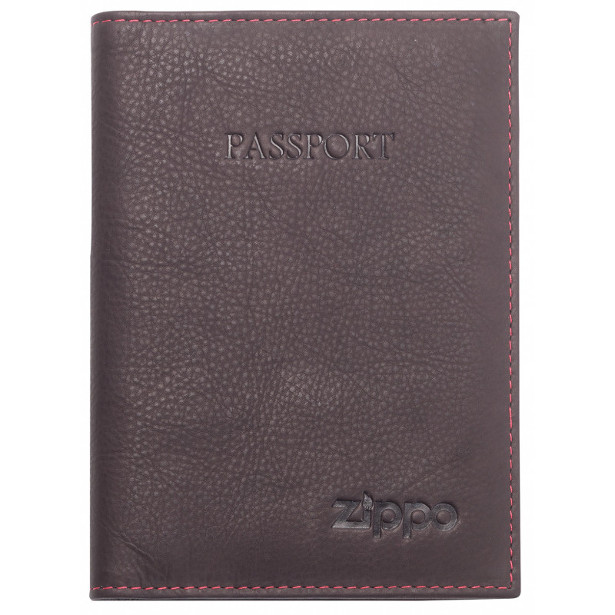 Genuine Leather
Brown
Debossed Zippo Logo
Dimensions: 10 x 14 x 1cm
Gift Boxed
Genuine Leather
Brown
Gift Boxed
Zippo toiletry bag a good companion on your travels, overnight or at the gym. Features a main compartment with zip fastening and a carry handle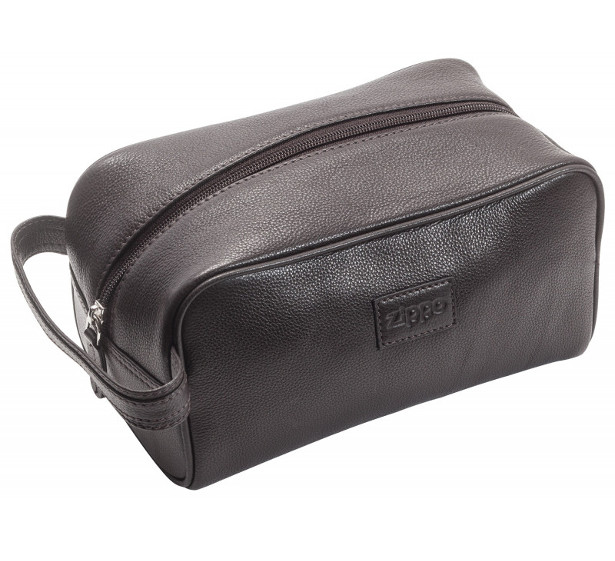 Genuine Leather
Mocha
Debossed Zippo logo
Gift Boxed
Dimensions: 11 x 22 x 12cm
Genuine Leather
Mocha
Gift Boxed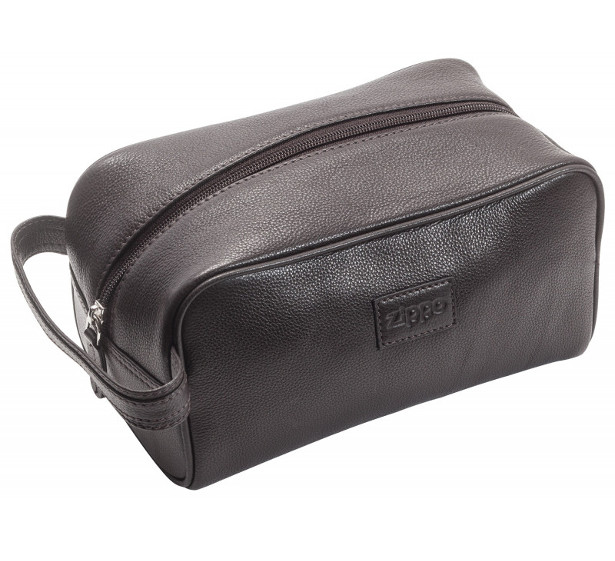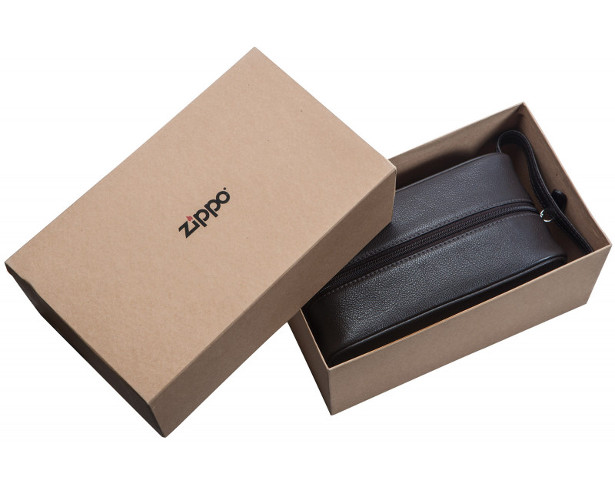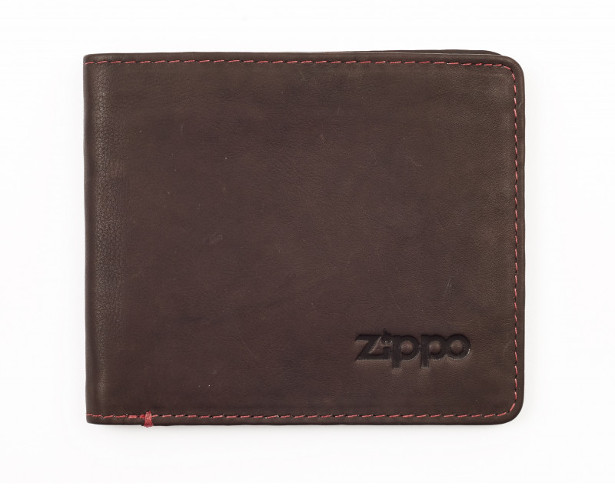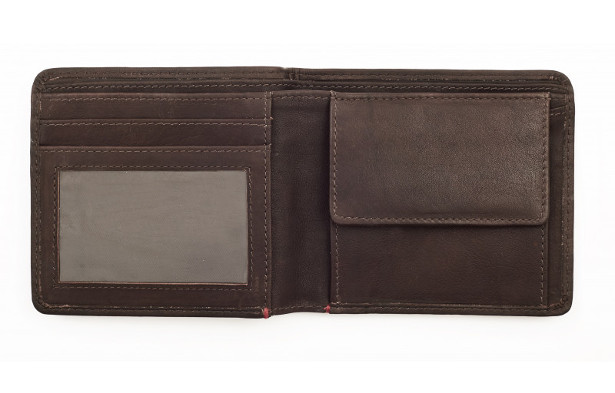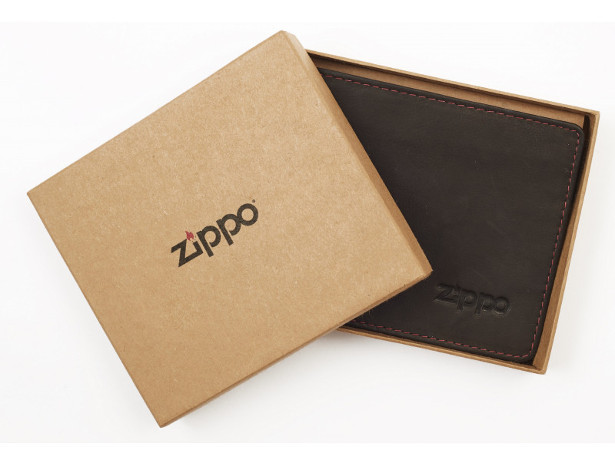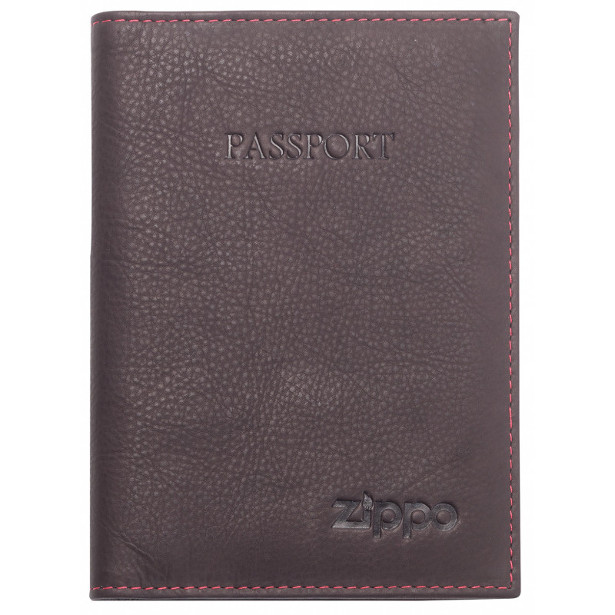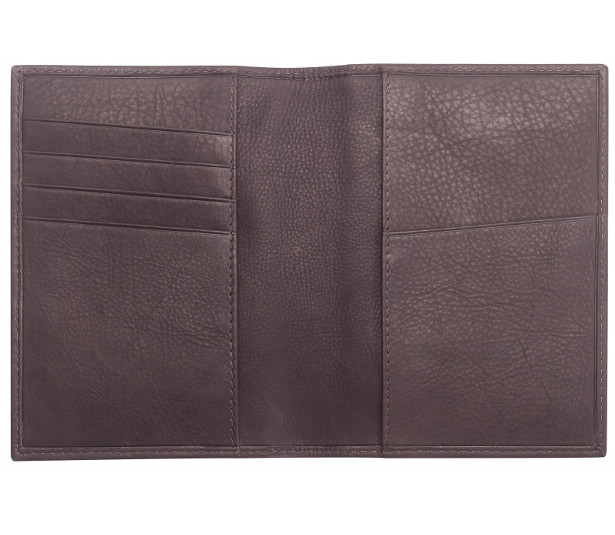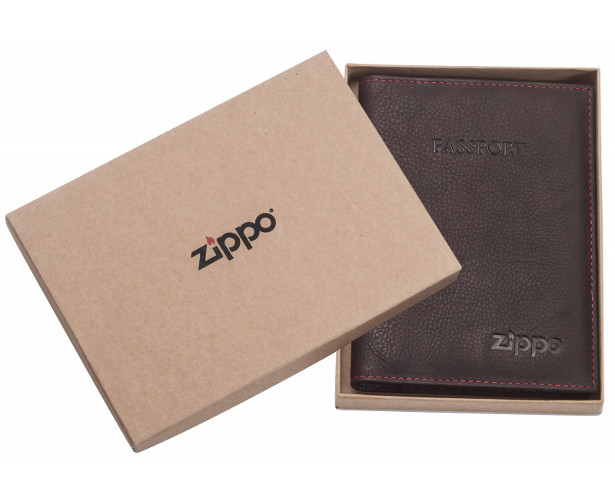 Two Do-It-Yourself Walking Tours to Take in Sri Lanka – Step outside and discover more with leisurely trails created by OZO Kandy and OZO Colombo.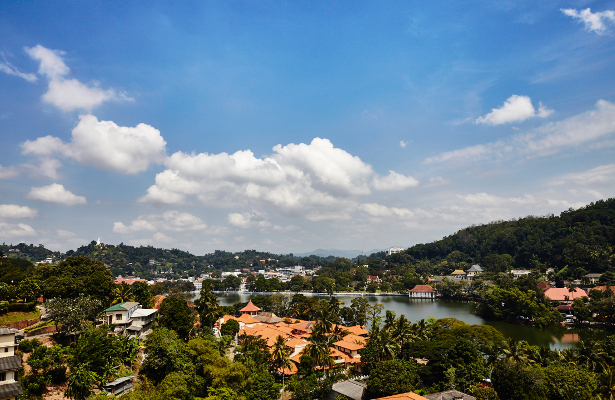 The hotel guides are for explorers who relish the thought of catching the little details that make up a city, from the colourful street art in an alleyway to the sweet scent of fresh fruits and flowers from the morning marketplace. Travellers who carry cameras to capture candid smiles from cheeky children and enjoy striking up conversations with locals do not see the need to rush the experience.
Surrounded by tea plantations and rainforests, one of the most popular walking trails in this UNESCO World Heritage Site runs through the city and around Bogambara Lake, also known as Kandy Lake. To help travellers explore beyond the city centre, OZO Kandy Sri Lanka is now offering the "Explore Kandy" package starting at 123 USD++ per night. In addition to early check-in/late check-out, complimentary room upgrade and energising breakfast buffet spread, guests can enjoy a full-day Kandy excursion. From local shops to famous attractions, stops include the Temple of the Tooth Relic, Peradeniya Botanical Gardens and a visit to the Tea Factory. Available for stays through 27 February 2019. Book your adventure at www.ozohotels.com/kandy-srilanka.
Unlike Kandy's naturally flowing walking trail around the lake, Colombo challenges travellers to get creative and pave their own paths. Grab a tuk-tuk from OZO Colombo and ride into town for a walking route that is sure to bring out the adventurer in you. A melting pot of rich heritage and cultures, Colombo remains a lively city on the western coast worth spending at least a couple of days exploring. In between the colonial buildings and historical sites scattered about and the more recent high-rises and shopping malls, this city is full of walking trails to stimulate the senses.
The new C65 Trident Diver is a stylish new timepiece which occupies a unique space in-between Christopher Ward's dive and dress collections, providing an extremely versatile watch with vintage appeal.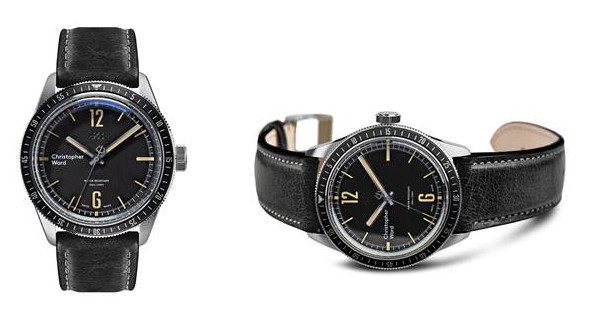 This watch is available in two colourways (a deep blue or a sophisticated black) with the dial matching the bezel on both versions.
Planning the ultimate festival road-trip? Ditch public transport and travel in style…
www.hiyacar.co.uk

With festival season right around the corner, it's never too early to start planning you festival trip. A taxi would be too expensive, the train will be packed and who wants lug round a tent anyway?
To make sure you travel in style, look no further than hiyacar – dubbed the AirBnB for cars, the new peer-to-peer car sharing app allows you to hire the cars parked around you and unlock them with your phone – no need for key handovers or hassle.
Pick a car with enough room for all your mates (and their tents!), paint each other's faces with glitter on the way and devise your plan for seeing all of your favourite acts without the stress of public transport delays.
Make sure your trip goes smoothly and don't forget the following tips:
List the essential items with your mates so you don't double up – who's brining the tent, who's in charge of the supplies?
Set an action plan – don't miss the headline act and set a plan to cater for everyone's tastes
Ensure you arrive in style – pick a car with enough room for all of your friends with hiyacar
Stock up on glitter – festivals wouldn't be the same without glitter so shiny that Kanye might spot you in the crowds! Stock up on jewels to last you the whole weekend
For those festival goers on a budget, hiyacar is providing a £20 discount when you hire a car or £30 bonus if you share your car – use code LETSGO when you book.

Growing a beard is a habit most natural! Bulldog Skincare for Beards! www.bulldogskincare.com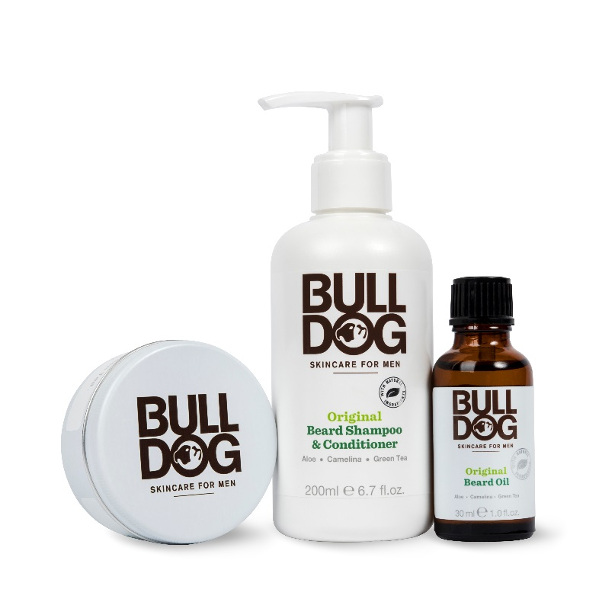 FACEBOOK | INSTAGRAM | TWITTER
The grooming connoisseurs at Bulldog Skincare For Men have developed a range of beard care products designed to soften, moisturise and freshen up facial hair. Each product within the range includes Bulldog's signature ingredients such as aloe vera, camelina oil and green tea.
Original Beard Oil, 30ml (RRP £5.50)
Bulldog's Original Beard Oil creates the perfect conditions for a healthy beard. It softens, conditions and leaves behind a refreshing scent. The nourishing oil also moisturises the skin underneath the beard which helps to reduce beard itch. In addition to the three key ingredients, they've also added jojoba oil and coconut oil.
Original Beard Balm, 75ml (RRP £8.00)
The Original Beard Balm should be man's first port of call when going in search of an all-in-one beard moisturiser, conditioner and styling aid. The specially formulated product also delivers a non-greasy shine to the hair.
Original Beard Shampoo and Conditioner, 200ml (RRP £6.00)
In order to keep beards in immaculate condition, Bulldog's Original 2in1 Beard Shampoo and Conditioner, cleanses and softens facial hair at the same time. A small amount massaged into the beard then rinsed out will refresh facial hair while also helping keep the skin beneath clean. It's a must have for preventing "beardruff".
* Independent user trial
• 92% said the Original Beard Oil left the beard feeling conditioned while 85% said it left the beard feeling less itchy
• 80% said the Original Beard Balm was fast absorbing and left the beard feeling moisturised
• 92% said the Original 2in1 Beard Shampoo and Conditioner left the beard feeling soft and fresh
Stockists: Boots, www.boots.com and www.bulldogskincare.com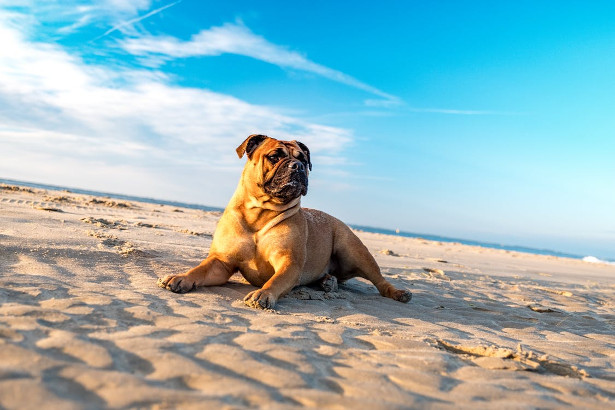 |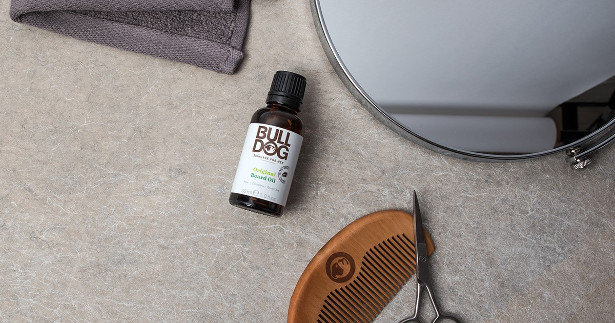 |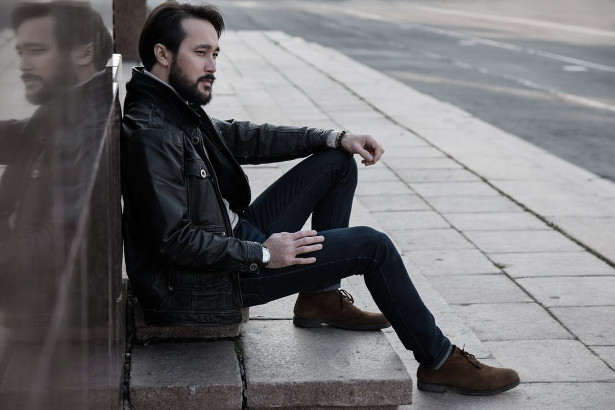 |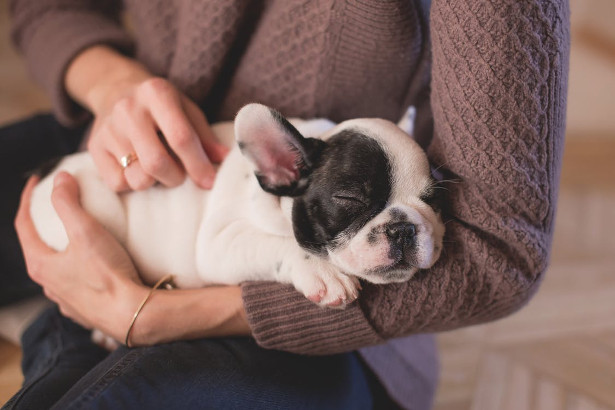 |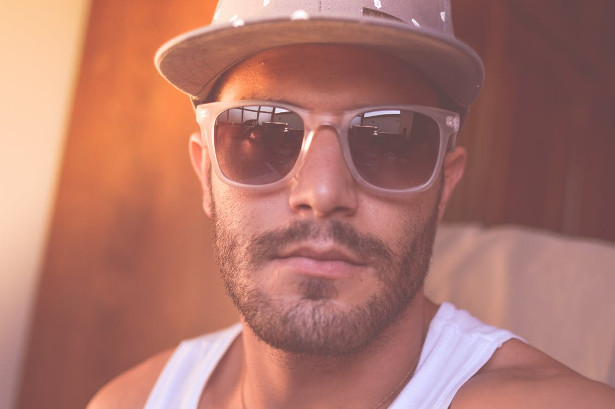 |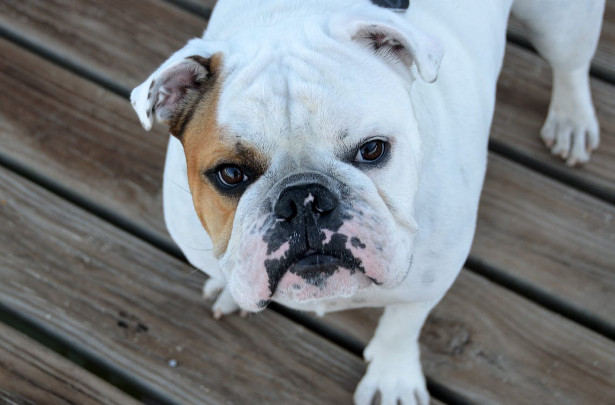 |  
|
|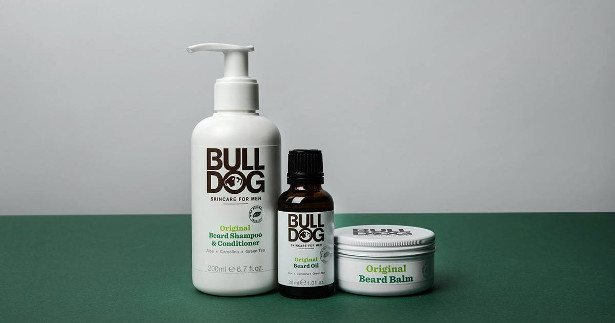 |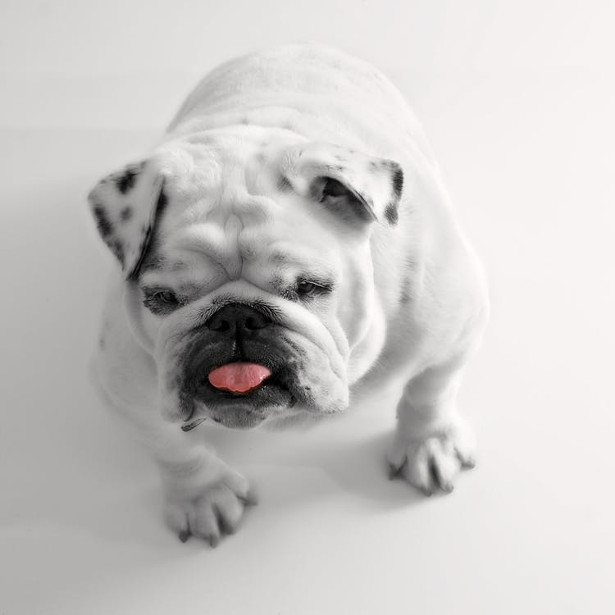 |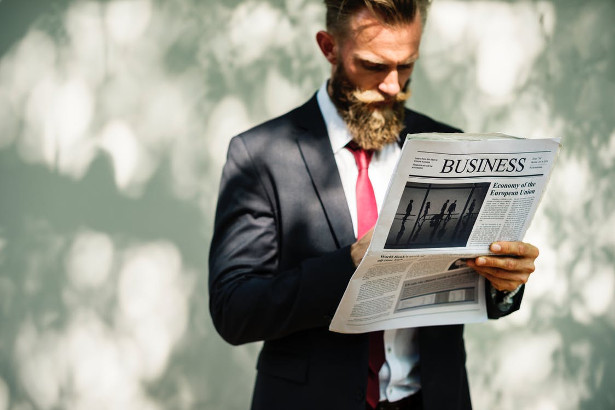 POLISHED, the new skincare line from celebrity dermatologist Dr. Lancer (skin guru behind Victoria Beckham, Ellen DeGeneres, the Kardashians & even Beyonce) and Ryan Seacrest.
www.polishedbydrlancer.com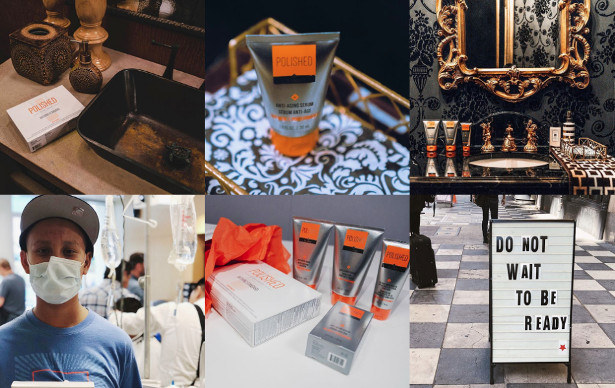 Dr. Lancer partnered up with client and friend, Ryan Seacrest, to create POLISHED, a dermatologist-developed, tested and approved daily regimen that targets the specific needs of men's skin and is powered by the highest grade and most innovative ingredients.
The line includes an anti-aging serum, dual cleanse and shave, oil-free moisturizer, a daily micro scrub, and a daily lip care — as well as a 4-piece travel sized kit. P
Looking for the perfect gift for a Bearded Dad? California Beard Company Premium Beard Oil made from organic & natural ingredients is just the thing! >> www.californiabeardco.com

Our beard oil conditions your beard, invigorates and refreshes your skin, and prevents ingrown hairs by mimicking your skin's natural oils. Incorporate this into your daily routine to grow softer whiskers, eliminate beard dandruff, and hydrate the skin under your beard. With a subtle scent of Tea Tree and Peppermint, our oil will keep your beard looking and smelling great.
California Beard Company products contain only organic and natural ingredients.
Their Beard Oil, is a conditioner that softens the beard to reduce itchiness and keeps the skin hydrated to reduce dandruff.
Millennial men identify with the California Beard Company brand very strongly. They are committed to planting one tree for every product sold, and so far in 2017 we've planted over 2500 trees.
Beard Oil
Scented (Tea Tree & Peppermint) & Unscented
Handmade with Organic and Natural ingredients in a recyclable glass bottle.
Our beard oil softens whiskers, eliminates beard itch, and reduces dandruff by mimicking your skin's natural oils.
Incorporate this into your daily routine to grow a better beard.
With a scent of Tea Tree and Peppermint our oil will keep your beard looking and smelling great.
Pair with California Beard Company Beard Combs for maximum results. Beard Combs help distribute the oil evenly and stimulate the follicle to grow healthy and full beards.
We offer a 30-Day return policy
See more at :- www.californiabeardco.com/shop/
Beard Comb
Our handmade Beard Comb is sustainably made of Eco-friendly Bamboo. The high-grade wood combs are one piece of precision cut and hand sanded bamboo.
Use our beard combs to detangle your beard, help distribute beard oil, and stimulate your follicles.
Its soft wooden teeth glide through your beard to straighten and style your beard.
This comb is perfectly sized for your pocket with dimensions of 2″ x4.6″
Pair with our Beard Oil for maximum beard health, shine, and body.
We offer a 30-Day return policy
Products usually ship within 2 days
See more at :- www.californiabeardco.com/product/beard-comb/
Beards of History
Each week California Beard Company handpicks a beard whose owner played an important role in history. They highlight some of their bearded accomplishments in an attempt to showcase notable men and their facial hair. Usually the Beard of History is a real dude who grew a real beard, but sometimes Chewbacca makes the cut. Check out the examples below.
A beard is only glorious if properly groomed.
Beardruff, ingrown hairs, dirt and kinks don't typically translate to glory. But a well-kept beard, on the other hand, is the stuff that dreams are made of. That being said, every man with a beard needs a good beard comb!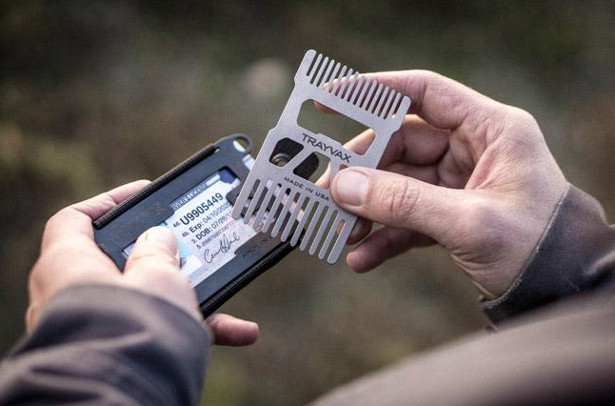 Trayvax's new Shift Wallet Comb (https://www.trayvax.com/collections/gear/products/trayvax-shift-card-comb) is a compact beard comb that fits into any size wallet, is made of rugged stainless steel and comes backed by the Trayvax lifetime warranty, so you'll have a beard comb that's guaranteed for life and never has to leave your pocket.
Radiused teeth offer increased comfort and we added both wide and fine teeth for all hair types. Top that off with an integrated bottle opener and this is a gift that any bearded man wants and needs.
Dr. Ron Rosenthal is a retired dentist, turned Author/Public Speaker.
His areas of expertise are:
* Headache
* Migraine
* Tinnitus
* Dentures
* Snoring & Sleep Apnea
He learned to eliminate headache and Migraine rom dentists who had been curing them for decades before he came along. Yes, we have known the cause and cure of Headache and Migraine for almost 100 years.
Dentists…? Curing Headache and Migraine? Yep.
Think about it. Have you ever heard of a physician who could cure Headache, much less Migraine? Of course not. Ever wonder why they could only use drugs, to help the symptoms?
It's because Headache and Migraine are NOT "Medical" problems. They are Dental problems! And it takes a dentist with special training to cure them.
Dr. Rosenthal was a Co-Director of the Head, Neck, & Facial Pain Division, at the University of Kentucky dental school. He taught both graduate and undergraduate dental students how to eliminate these problems for their patients.
In 2004 he accidentally discovered how to eliminate Tinnitus, ringing in the ears. Over the next five years, he was able to eliminate Tinnitus for over forty of his patients.
Dr. Rosenthal has published a number of Kindle eBooks on the subjects listed above. His latest book, "Death by Dentures: Are You At Risk," explains the very real possibility that dentures can be the death of you, and how to minimize that risk.
If your organization would like Dr. Rosenthal as a speaker at its next meeting, he can be reached at:
dr.ronrosenthal@yahoo.com
140LB Weight Loss! An Amazing Story
www.gettingclosereveryday.com
"Over a period of 18 months, through rigorous diet & exercise.. I lost 140 pounds!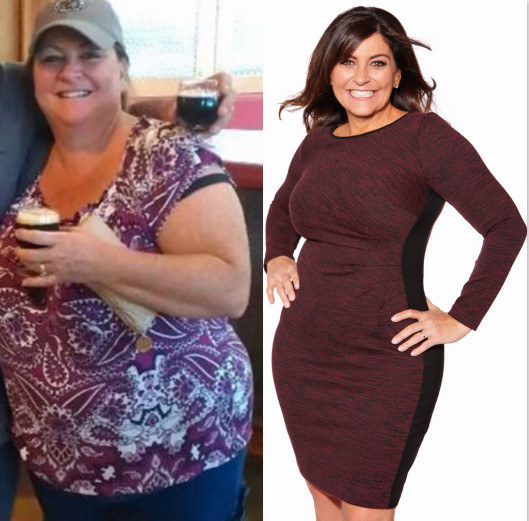 I was 270 pounds at the onset, pre-diabetic and having some hard conversations with my doctor–I decided that I was going to do whatever it took to get my life back.I was lucky I never had a health scare as my heavier self. It took a year and a half, but I did it. I dropped to 140 pounds. And for the past 4 years I've not only kept the weight off, but I am now a wellness enthusiast and dedicating a huge part of my life to finding ways help other people lead their best healthiest life.
Literally–a hundred people reach out to me every week through social media, through calling and the mail asking how I did it and what I did and what I ate and I realized I could share my story and change the world.
My message for the world – It all starts with believing in yourself and realizing that you are worth it which is what I tell people everyday. It's about being better than you were yesterday and getting closer everyday.
After losing the weight I had a unexpected hysterectomy. It had a scary incident in post-op that required CPR. I often wonder if my heavier self would have survived. So when people are looking for inspiration to be a healthier version of themselves, I remind them it could be preparation to beat the unexpected things in life.
I want to help millions! I want people to know they have the power within."
By Jenna Leveille
gettingclosereveryday.com
gcemd.com – Supplements