Bahlsen Biscuit's has recently collaborated with top chef Chris Wheeler! Here are his recipes, what a great way to enjoy National Chocolate Week!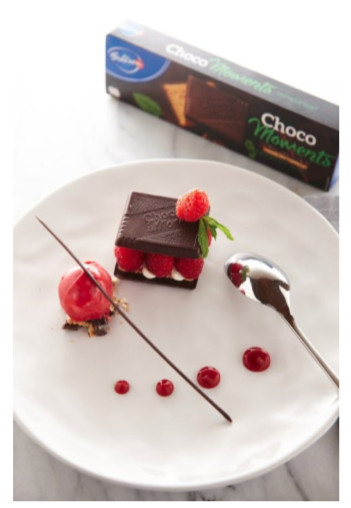 INSTAGRAM | FACEBOOK | TWITTER
In celebration of Bahlsen Biscuits' brand new advert hitting our screens, the biscuit masters at Bahlsen have partnered with award-winning TV Chef Chris Wheeler for three delicious and easy-to-make indulgent recipes.
Using the delicious and original Choco Leibniz, the decadent Choco Moments and creaming hazelnut perfection in the First Class biscuits, these desserts truly are sumptuous masterpieces.
As the weather gets colder, they are the perfect treat to prepare for those cosy nights in and an excellent show stopper for any dinner parties to really impress your friends.
Bahlsen Celebrate Release of Brand New Advert with  Recipes from Chef Chris Wheeler. Perfect for making at home, the recipes are featured in   Chris Wheeler's new cookbook, out now!
In celebration of Bahlsen Biscuits' brand new advert hitting our screens, ​Bahlsen  have partnered with chef Chris Wheeler for three delicious and easy-to-make  recipes.     The ad picks up from where the previous 'Choco Leibniz' Murder Mystery  cliffhanger left off and the detective is back on the hunt for the murderess, Frau  Kassmayer. But yet again, she makes her escape using another delicious  distraction. The detective is powerless to resist the new, even more indulgent Choco Moments.… and who can blame him? With a thick, indulgent coating of  rich dark chocolate and crunchy mint pieces, it's not just a biscuit, it's a Bahlsen.  Have you found them yet?    Hunt down the recipes in chef Chris Wheeler's brand new cookbook, where the  delicious new ​Choco Moments​ feature alongside ​Choco Leibniz​ and ​First Class  biscuits. Chris Wheeler is no stranger to luxury, as head chef at multi-award winning,  five-star hotel Stoke Park. After shooting to fame on BBC Two's, Great British Menu, Wheeler now releases his debut cookbook, 'The Ginger Chef Served Up'', packed with delicious, easy to make, yet show-stopping recipes. Bahlsen biscuits  are the base of three luxuriously indulgent desserts. Try Chris Wheeler's Humphry's Bar with Bahlsen's hazelnut-praline filled First  Class wafers and caramel ice cream; Bahlsen Choco Moments Crunchy Mint  Biscuit and Raspberry 'Mille Feuille' with raspberry sorbet, or Cherry Layered Cheesecake 'lighthouse' with Bahlsen white chocolate Choco Leibniz biscuit ice cream. Each delicious dessert is perfect for making at home, simply follow the recipes  below.
Chris Wheeler's Humphry's Bar with Bahlsen hazelnut-praline filled wafers  and caramel ice cream 
  45 minutes Serves 8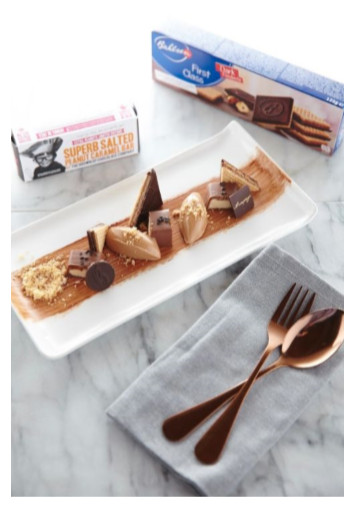 Chef's comments
Created alongside Reece Collier, a great friend, this is an adaptation of one of our fine dining restaurant Humphry's dishes.
Ingredients 
● Bahlsen hazelnut-praline filled wafers (First Class)
● 8 Peanut caramel bars
For Anglaise
● 500ml milk
● 500ml double cream
● 250g egg yolk
● 125g sugar
For the chocolate mousse
● 310ml Anglaise
● 2 gelatine leaves
● 240g milk chocolate
● 310 whipping cream
For the garnish
● 8 caramel ice cream scoops
● 80g salted peanuts (blitzed)
● 80g milk chocolate
  Method 
Bring milk and cream to the boil. Meanwhile mix the egg yolks with the sugar. Once boiling, slowly add the egg mixture. Take off the heat and pass through a sieve. This is  the Anglaise. For the chocolate mousse – soak the gelatine in cold water, squeeze out excess and dissolve into the warm Anglaise. Add the chocolate and allow to melt. Mix well. Leave to cool. In the meantime, whip the cream to soft peaks and fold into the cooled chocolate mix. Leave to set.
Bahlsen Choco Moments Crunchy Mint Biscuit and Raspberry 'Mille Feuille'  with raspberry sorbet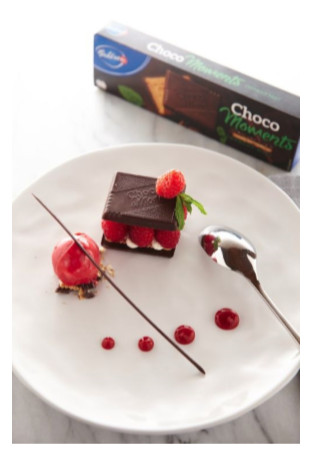 45 minutes Serves 4    Chef's comments  This is my twins, Victoria and Vanessa's favourite dessert and it's very simple to make so it's good for a family day of fun, creating and then eating the dish together.
Ingredients 
● Bahlsen dark chocolate and mint biscuits
● 500g raspberries
For the raspberry cream
● 250ml double cream
● 50g mascarpone
● 50g blitzed fresh raspberries
● 50g sugar
For the Chantilly cream
● 250ml cream
● 50g sugar
● Vanilla essence
For the raspberry coulis
● 250g raspberries (blitzed or purée)
● 125g sugar
For the garnish
● 4 raspberry sorbet scoops
● 8 mint sprigs
Method
Make the raspberry cream by mixing together the mascarpone, sugar and raspberries. Whip the ice cream and fold into the mascarpone mixture. Refrigerate. Meanwhile make the Chantilly by whipping together the cream, sugar and vanilla essence
For the coulis – boil the purée and in a second pan boil the sugar with a bit of water. Once boiling, place the sugar in with the purée. Boil again, remove from the heat and leave to cool.
Cherry Layered Cheesecake 'lighthouse' with Bahlsen white chocolate choco biscuit ice cream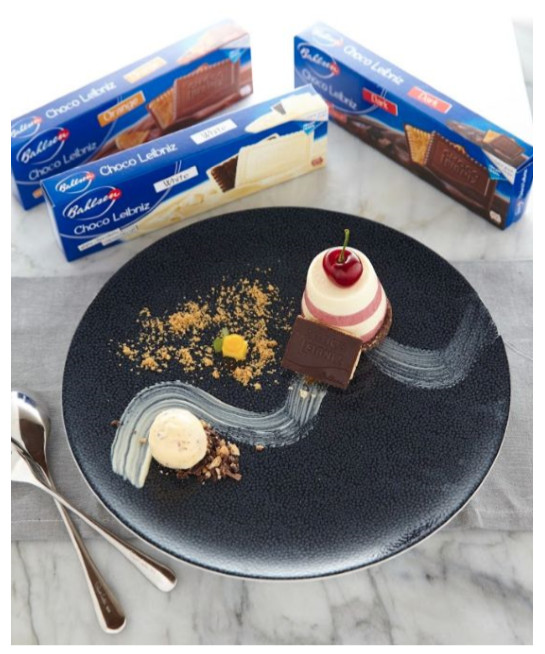 45 minutes Serves 10 
Chef's comments  Cherry is a great flavour and we've had a bit of fun changing the shape of the cheesecake – still a simple one to make    Ingredients:
For the cheesecake 
● Bahlsen dark chocolate biscuits
● 100g butter
● 500g soft cream cheese
● 175g icing sugar
● 175g créme fraîche
● 3 gelatine leaves
● 100g blitzed cherries (purée)
● 200g white chocolate (melted)
● 500ml whipping cream
    For the ice cream 
● Bahlsen white chocolate biscuits
● 10 vanilla ice cream scoops
For the garnish
● Bahlsen chocolate orange biscuits
● 10g white chocolate
● 1 tbsp mango purée
● 10 cherries
Method
Soak the gelatine in cold water, squeeze out excess moisture before dissolving into the melted white chocolate.  Mix together the cream cheese, whip the cream and fold into mixture. Divide the cheesecake mix into 2, fold the blitzed cherries into half.    Blitz the dark chocolate biscuits with melted butter. Place on a lined baking tray and cut 10 circles out. This will form the bases for the cheesecakes. Using the individual Christmas pudding moulds, line them with cling film. Layer the white chocolate cheesecake followed by the cherry cheesecake, repeat until almost full. Top                         with the biscuit circles, leave to set. Blitz orange biscuit Bahlsen.
Choco Moments Crunchy Mint and ​Choco Moments Crunchy Hazelnut are available at an RRP of £1.99 in Sainsbury's, Waitrose and Tesco.
Chocolate Week is not complete without some delicious and indulgent treats.
Why not try Rhythm 108's Deeelicious Swiss Chocolate Bars – available in three deeelicious flavours Sweet 'n' Salty Almond; Super Coconut; and Praline Quinoa. Rhythm 108 bars have 45% less sugar than comparable bars without ever compromising on taste or quality and are gluten-free and vegan with superfood filling such as almond, quinoa and coconut.
Peakz is a brand new vegan chocolate snack that is packed full of Vitamin B12 and iron. Each wholegrain square is coated in delicious high-quality chocolate and they are perfect for snacking on the go or sharing with friends, in three irresistible flavours Chocolate Orange; Plain Chocolate; and Salted Caramel Chocolate.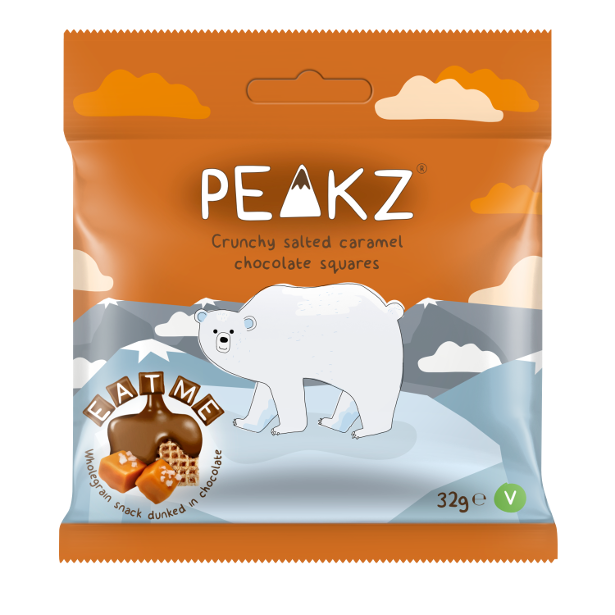 ChicP create delicious houmous from surplus wonky British Fruits and Vegetables and wholesome ingredients with a modern culinary flair. Founder Hannah, a private chef found a way to combat her hatred of food waste with her love of unique products. Her Banana and Cacao Houmous is available on the website only.
EatFirst – the UK's finest gourmet ready meal are releasing a brand new treat just for Christmas. Their Yuzu and Chocolate Truffles have had an upgrade and are the perfect nibble for any chocolate lover.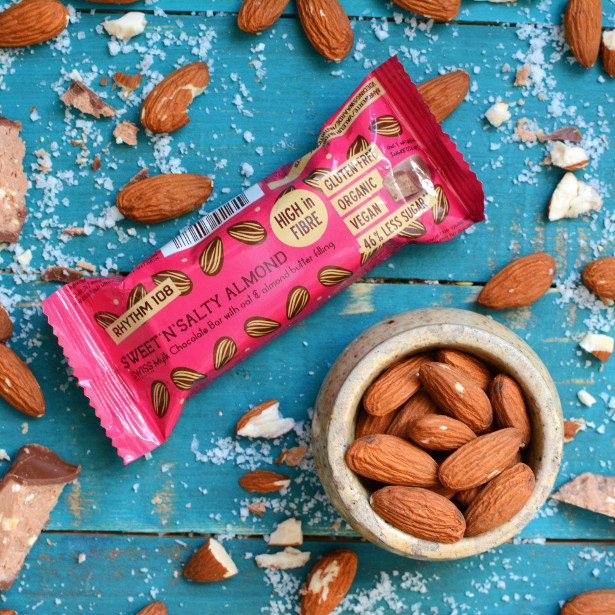 Chococo Celebrates its 2018 Great Taste Awards Wins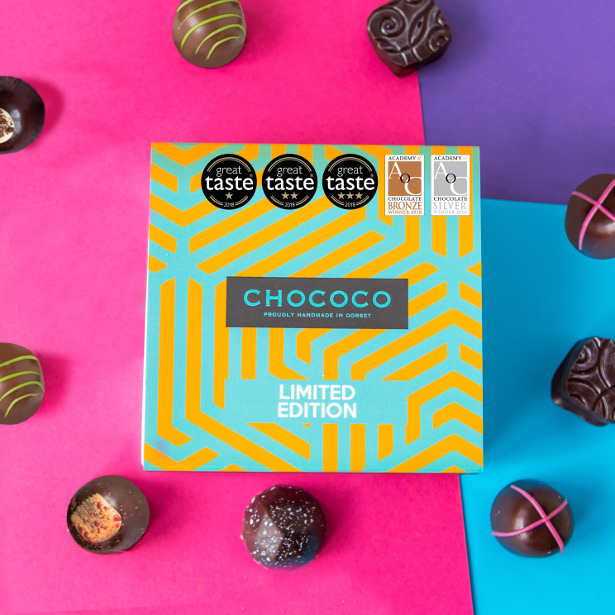 Dorset based, artisan chocolatier Chococo is celebrated having scooped another six awards at this year's Great Taste Awards. 12,654 products were entered by food companies from throughout the UK to be judged and out of all those entries Chococo won the following accolades:
· A highly coveted 3 Star Gold for its Blackcurrant Beauty – this is actually the second time that this chocolate has won a 3 Star Award. It won the same accolade back in 2009.
· Two 2 Star Golds for its Purely Pistachio, Salcombe Sundowner, 65% Madagascar Mega Milk bar and Chocolate Salami.
· 1 Star Gold for its Conkered Coffee.
Claire Burnet, co-founder and chief chocolatier at Chococo, says: "We are absolutely over the moon to have won so many Great Taste Awards this year. It is such a thrill to receive them and it's a great reward for all the passion, effort and teamwork at Chococo. These new wins take the number of fine food awards we've received since we started back in 2003 to 82!
"We're even more thrilled about getting them as we're a company proud to be based in Dorset collaborating with local food & drink producers wherever possible to showcase the best of Dorset & the South West. It just shows that with hard work, conviction in what you are doing and maintaining the quality of the products you make leads to some big rewards.
"From starting the company we've always insisted on using fresh and local products to make our freshly handmade chocolates. We don't put any preservatives into them and you can really taste this in the final product. We also listen closely to our customers, as well as look at current trends, so that we are always offering new, exciting and delicious chocolates for customers to enjoy. One example of this is the change we made to the recipe for Tawny Fig, a Christmas flavour, that is now not only suitable for anyone who follows a vegan diet, but is also the winner of a Silver Academy of Chocolate Award!"
To celebrate these awards and others that the company has recently received in 2018, Chococo has created a Limited Edition 2018 Award Winners Box (£11.00) that includes nine of the award-winning chocolates. It contains:
· Blackcurrant Beauty – Blackcurrant fruit pate des fruit with a fresh Dorset cream & Madagascan 67% dark chocolate ganache infused with British Cassis Blackcurrant Liqueur. 3 Star Gold Great Taste Award winner 2018.
According to the judges: "deeply flavourful and creamy ganache and the wonderful bright pate de fruit, resonant with cassis…a wonderful finish, clean bright and delightful."
· Purely Pistachio – Pure pistachio paste blended with Colombian white chocolate and a whole pistachio. 2 Star Gold Great Taste Award 2018
According to the judges: "the pistachio paste had a beautiful velvety texture with sweet nutty tones complementing the well balanced milk chocolate which was not overtly sweet."
· Salcombe Sundowner – Salcombe Gin and a pink grapefruit-infused fresh Dorset cream & Venezuelan 43% milk chocolate ganache in a dark chocolate dome. 2 Star Gold Great Taste Award 2018 and Academy of Chocolate Bronze Award 2018.
According to the judges: "the ganache is smooth with hints of the bitterness of grapefruit, little pings from the gin and a lingering alcoholic taste with stays for some time on the palate…an outstanding chocolate!"
· NEW recipe Tawny Fig – Dried figs steeped in Noval 10 Year Old Tawny Port with a touch of agave nectar and cinnamon blended with Chocolat Madagascar 70% dark chocolate (suitable for vegans). Academy of Chocolate Silver Award 2018.
· Conkered Coffee – Dorset's Conker Spirit Cold Brew liqueur and local Dorset Beanpress coffee, in a milk and dark chocolate ganache. 1 Star Gold Great Taste Award 2018.
· Dorset Oak Smoked Caramel – Dorset Sea Salt Company's apple oak smoked sea salt in a muscovado caramel in a Madagascar 67% dark chocolate shell. Academy of Chocolate Bronze Award 2018.
The results of the Great Taste Awards were revealed earlier this month following more than 65 days of judging, where a record breaking 12,634 products were judged. Out of all of those products 4,653 were awarded a highly prized Great Taste accolade with 192 have been awarded a 3 star, 1,207 received a 2 star and 3,254 given a 1 star.
The final panel of judges this year included; MasterChef 2018 champion, Kenny Tutt, chef and food writer, Elly Curshen, eco chef and food writer, Tom Hunt, author and chef, Zoe Adjonyoh, baker Tom Herbert, author and blogger, Izy Hossack, and baker and recipe writer, Martha Collison, as well as food buyers from Harrods, Selfridges and Sourced Market. These esteemed palates tasted and re-judged the 3-star winners.
Chococo uses fine origin chocolate from Madagascar (milk chocolate 65% cocoa, dark chocolate 67%, 70% & 85% cocoa), Venezuela (milk chocolate 43% cocoa) and Colombia (white chocolate). Chococo has always been a firm believer in working with fine origin chocolate high in cocoa solids and low in sugar, using local seasonal ingredients and no additives or preservatives.
The box is available to order on its website www.chococo.co.uk and is available from its four Chocolate Houses in Swanage, Dorset; Winchester, Hampshire; Exeter, Devon; and Horsham, West Sussex. Alternatively you can call 01929 421777 to order these delicious chocolates.
Hayman's Gin and William Curley announce gin and chocolate masterclasses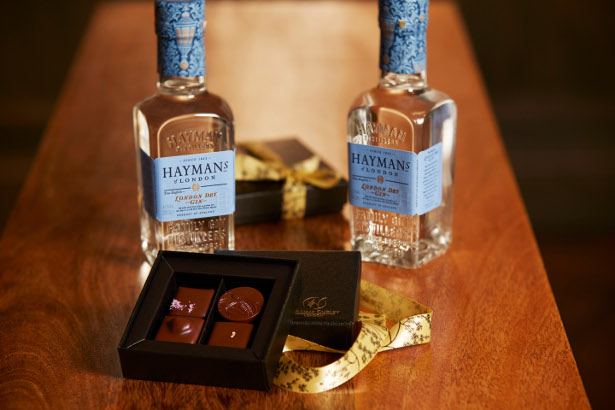 Get ready for London Chocolate Week at the Home of English Gin with Hayman's True English Gin and Master Chocolatier William Curley –
To get you ready for London Chocolate Week 2018, Hayman's of London is presenting two unique evenings with Master Chocolatier William Curley, to showcase the perfect synergy between handmade chocolate and true English gin.
On Tuesday 9th and Thursday 11th of October, the Home of English Gin will be opening its doors in South London to gin and chocolate devotees alike for two interactive 90-minute gin and chocolate masterclasses. During these behind-the-scenes masterclasses, guests will gain a true insight into the craftsmanship that goes into hand-making both gin and chocolate.
Guests will be welcomed at 6.30pm with a True English Gin and Tonic and gin-inspired cake, before learning about the rich history of gin and chocolate, and the links between the two, in a hands-on exploration of Hayman's ten botanicals and William Curley's core chocolate ingredients. This will be followed by a demonstration and sampling of hand-made chocolate ganache and a tutored tasting of Hayman's range of True English Gins, each paired with a matching William Curley chocolate, including a bespoke chocolate made with Hayman's London Dry Gin. The evening will conclude with a unique gin cocktail, inspired by William Curley chocolates.
William Curley says: "I am very excited to be working with Hayman's, they have a great history and a fantastic product. I'm a real traditionalist when it comes to techniques in food and drink but also look for innovative adaptations. One of my main beliefs is to only use fresh and natural ingredients and techniques in my products, so there is an obvious synergy between my chocolates and Hayman's range of gins, as they use traditional techniques and a blend of ten natural botanicals to make their gin."
Jonathan Gibson, Brand Director at Hayman's of London, says: "We are delighted to be launching our gin and chocolate masterclasses with William Curley at the Home of English Gin. The traditional techniques and beautifully balanced flavour combinations of William's creations are the perfect pairing for our range of classically balanced True English Gins. We are looking forward to introducing our guests to the world of gin and chocolate pairing through these masterclasses."
Tickets can be purchased online at www.haymansgin.com/events at a cost of £35.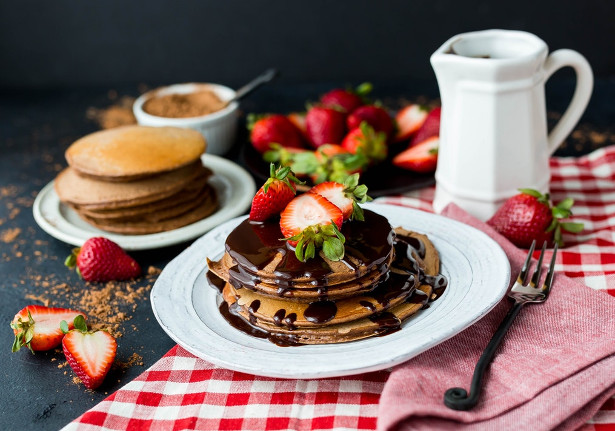 THE ALTERNATIVE WAY TO CELEBRATE CHOCOLATE WEEK – HOU'S WITH US?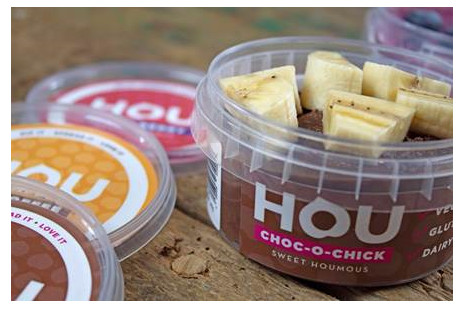 With Chocolate week upon us, you might be feeling left out of the chocolate fuelled celebrations if you're vegan or dairy free – but fear not as there's an alternative way to mark the occasion with HOU's Choc-O-Chick – the vegan and dairy-free sweet houmous, which is a perfect guilt-free substitute to satisfy those chocolate cravings!
Made from a delicious & indulgent blend of dark chocolate, coconut milk and chickpeas bursting with flavour, HOU's Choc-O-Chick has half the saturated fat and calories of chocolate spread so offers a healthier choice for Chocoholics during Chocolate week.
HOU has recently been launched as the UK's first sweet houmous, Co-Founder, Harry came up with the idea for HOU after having been forced to change his diet after being diagnosed with gout at just 29 years-old. A big fan of Houmous with a massive sweet tooth, he wanted to bring the two together and voila, HOU was born.
To celebrate National Chocolate Week (15th -21st), HOU are giving away tasty Choc-O-Chick prizes each day, so head to HOU's Instagram for your chance to win.
Moody Cow Gelato & Coffee Co is located in Clearwater Mall.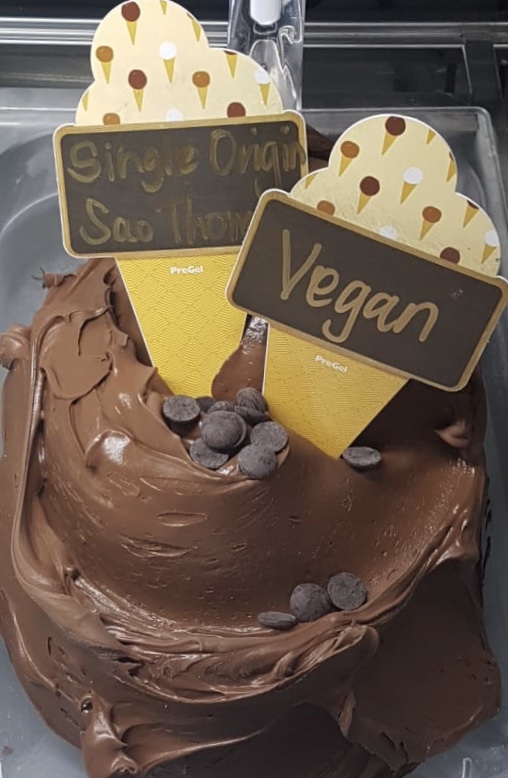 They pride themselves in following the traditional method of creating handmade gelato, blending the freshest local ingredients, combined with the best imported Italian flavours. Adding no preservatives or colouring. Their master gelato maker – or gelatician – is an artist who makes flawless handmade gelato, fresh every day!
Moody Cow will be having a Chocolate Weekend (19, 20, 21 Oct) in celebration of National Chocolate Week. You'll find heavenly Gold gelato (chocolate caramel) and even Vegan gelato – smooth, creamy Single Origin Chocolate gelato.
www.moodycow.co.za
Facebook: MoodyCowza
Instagram: @moodycowza
Maitre Choux
Hazelnut and Milk Chocolate treasure eclair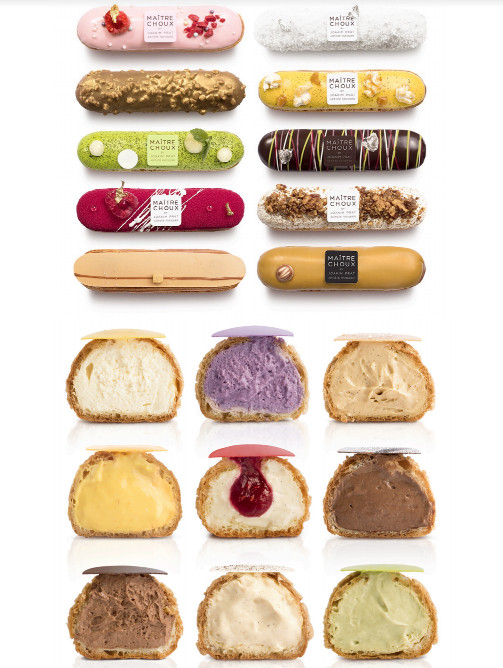 Our dedication to chocolate knows no boundary. This éclair has it all: a smooth milk chocolate crème patissiere created with a blend of the finest quality chocolates, a homemade praline from fresh hazelnuts, and bits of roasted almonds for added texture. The outside is coated in a layer of milk chocolate and bits of roasted almonds, and is painted in gold dust for the perfect dinner table dessert centrepiece. It is simply irresistible.
Very Dark Multi-Origin Chocolate eclair
Our intense and creamy dark chocolate is a blend of some of the finest chocolates available. We selected 60%, 70% and 80% chocolates in order to create the definitive chocolate dessert. This is one of our Signature creations. Chocolate lovers will be impressed!
Rich and Creamy Dark Chocolate Choux
Created with a blend of some of the finest chocolates available. We selected 60%, 70% and 80% chocolates in order to create the definitive chocolate dessert.
Milk Chocolate Chouquettes
Chouquettes are made of a light dough, piped on a baking tray then sprinkled with sugar before being baked. They are empty inside (no cream), and they are a staple of French kids' after school snacks! We then dip them in milk chocolate and grilled almonds for the perfect chocolate-lover's snack.
Chocolate – a delicious new brand extension for Carrol Boyes!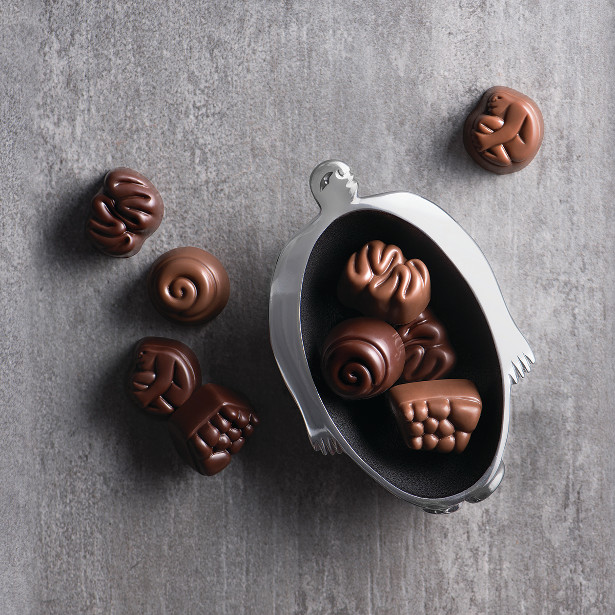 In a sumptuous twist, well-known product designer Carrol Boyes, known for her high-quality tableware and home accessories, has extended her brand into chocolate! Beauty and confection meet in the all-new Carrol Boyes chocolates, which include milk- and dark-chocolate varieties.
Chocolate lovers can now savour the Carrol Boyes lifestyle too, sharing in this delicious treat over a meal with friends or family.
Carrol Boyes chocolates are available in all Carrol Boyes retail stores and online via www.carrolboyes.com.
Price: R99.00
About the designer:
Carrol Boyes is the founder, creator and CEO of the Carrol Boyes Group, which is famous for taking utilitarian product designs to unparalleled new heights. As an artist, designer, entrepreneur and successful business woman, Carrol Boyes is unarguably one of the most iconic and well-recognised women in the South African design industry. Strong branding, a passion and commitment to South African design, and an on-going investment in human resources has ensured the continued success of the company. Carrol Boyes' creativity lies in producing three-dimensional, sculptural forms of high-quality tableware and home accessories. She is globally admired for her originality and timeless designs.
For more information, visit www.carrolboyes.com.
Facebook – @Carrol.Boyes | Twitter – @CarrolBoyes | Instagram – carrolboyesofficial
Issued On behalf of: Carrol Boyes (www.carrolboyes.com)
Gotham Chocolate Bars are hand-tempered and hand-molded at Gotham Bar and Grill in a precise manner to produce a 60-gram bar with a beautiful shine and perfect snap.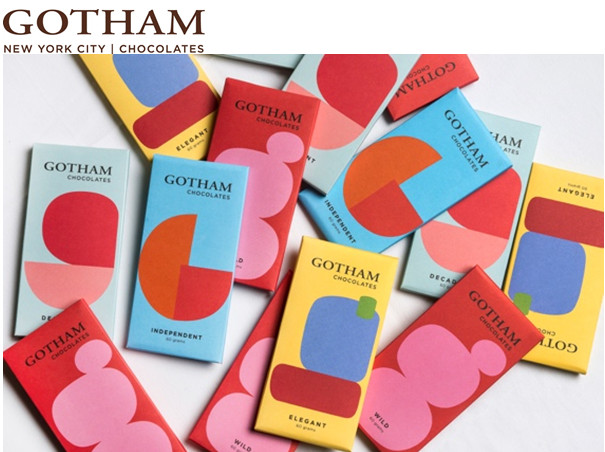 The wrapper designs are inspired by the abstract expressionist movement of the New York School from mid 20th century.
A reflection of the city where they are made Gotham Chocolate Bars are as exceptional as NYC.
1. The Independent Bar – Dark Chocolate 70%
This is our custom blend of 80% Ecuadorian and 20% Wild Bolivian beans, created by Pastry Chef Ron Paprocki at the Felchlin chocolate lab in Schwyz, Switzerland. This is a strong yet balanced expression of dark chocolate.
2. The Wild Bar – Dark Chocolate 68%
This single origin bar is made from cacao foraged from the Amazon basin in Bolivia, it has bright citrus notes and an undertone of dried fruit. A long lasting and exceptionally rare chocolate bar.
3. The Decadent Bar — Milk Chocolate
Made with a highly-prized Swiss milk from dairy cows raised on Alpine mountain grasses and herbs. The milk then gently pasteurized using a patented process that maintains the molecular integrity of the milk. The Decadent bar is a mixture of this meadow milk and 40% cacao from Madagascar. A lush milk chocolate that exhibits hints of hay, and minerality.
4. The Intense Bar – Dark Chocolate 70%
A blend of our Independent chocolate and freshly roasted Burundi coffee beans. This bar is a classic combination made better by its superior ingredients; our custom chocolate and coffee roasted on demand by For Five Coffee Roasters, Maspeth Queens. It's intense.
5. The Elegant Bar – White Chocolate 35%
Organic cacao butter made with highly prized Swiss meadow milk. A complex white chocolate bar reflecting the terroir of Alpine mountain grasses. A creamy and supple white chocolate with distinct herb and mineral notes.
6. The Grace Bar – White Chocolate 35%
White chocolate combined with smoked cinnamon from Hell's Kitchen spice master, La Boite. A bold combination of spice and smoke enrobed in a sophisticated white chocolate.
PRICING: Bars for sale individually for $9 each, or get the whole set of six bars for $45.
Made with raw, organic Ecuadorian cacao, unrefined coconut sugar and real juicy fruits, every Ombar is packed full of goodness and deliciousness. www.ombar.co.uk (National Chocolate Week 15th – 21st October!)

TWITTER | FACEBOOK | INSTAGRAM
Ombar don't use any gluten, dairy or refined sugar in our bars and keeping the cacao raw helps to preserve the naturally occurring antioxidants and flavanols, which help you to feel good. The Ombar range comprises nine delicious varieties (35g size), meaning that there is a bar to suit every taste.
Ombar 100% Cacao is organic, vegan and fair trade. Created using only all-natural, plant-based ingredients, and with absolutely no sugar, it's chocolate you can feel good about!
About Ombar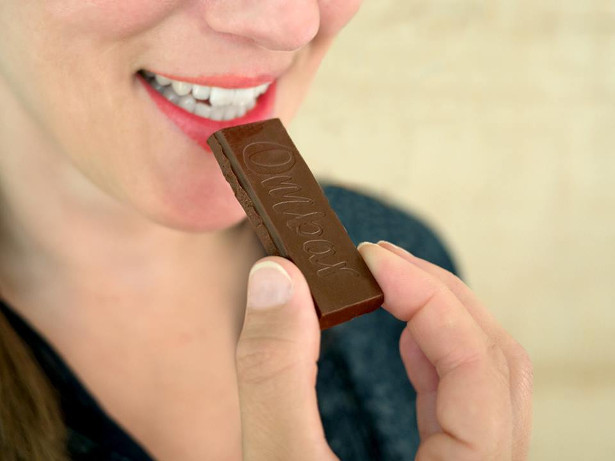 Organic, vegan, fair trade chocolate made with raw Ecuadorian cacao and all-natural, plant-based ingredients. Free of dairy and refined sugar. Ombar is chocolate you can feel good about!
Our founder, Richard, started Ombar in 2007 in his home kitchen in Cambridge, UK. His aim was to create a healthier, more nourishing chocolate, without compromising on taste. The same desire exists today and informs everything we do.
From our founder's kitchen to a team of 15 and a bespoke factory in Cambridgeshire, our journey continues. Join us! There's a delicious Ombar for everyone.
Awards
Natural & Organic Awards Europe 2018 – Best New Organic Food Award for Centres Pistachio
Irish Free From Awards 2018 – Gold Award for Coco Mylk
Meilleur Produit… See more
Products
Coco Mylk Ombar | Coconut 60% Ombar | 72% Cacao Ombar | 90% Cacao Ombar | 100% Cacao Ombar | Mandarin Ombar | Goji Berry Ombar | Acai and Blueberry Ombar | Lemon and Green Tea Ombar | Strawberry Mylk | Coconut & Vanilla Centres Ombar | Raspberry & Coconut Centres Ombar | Pistachio Centres Ombar | Coco Mylk Buttons | Dark 72% Buttons | Coco Almond Ombar |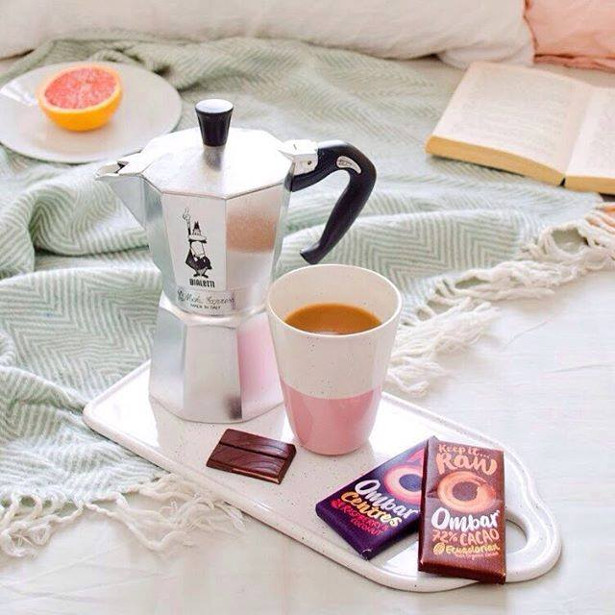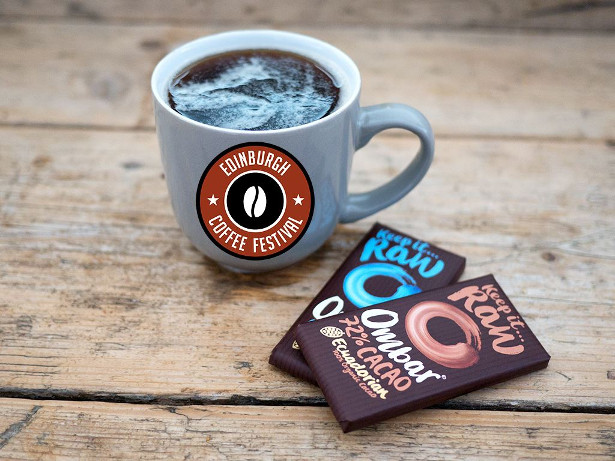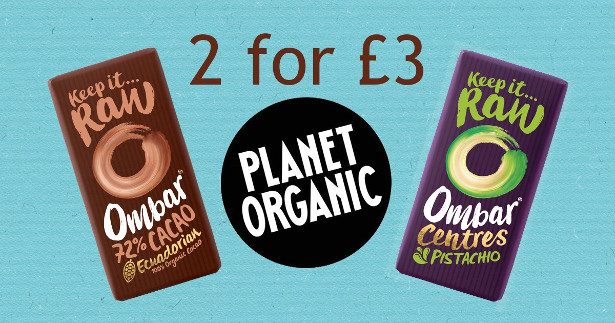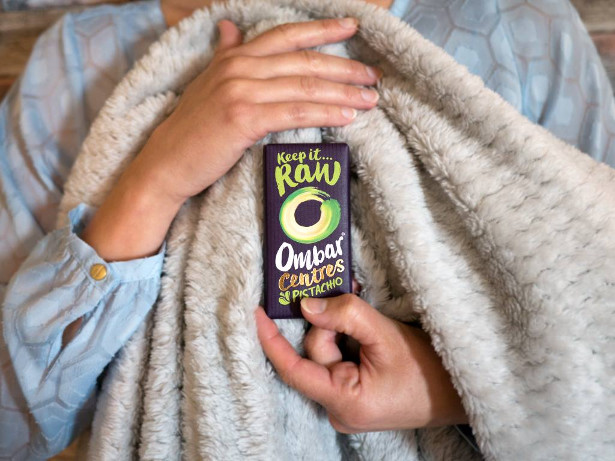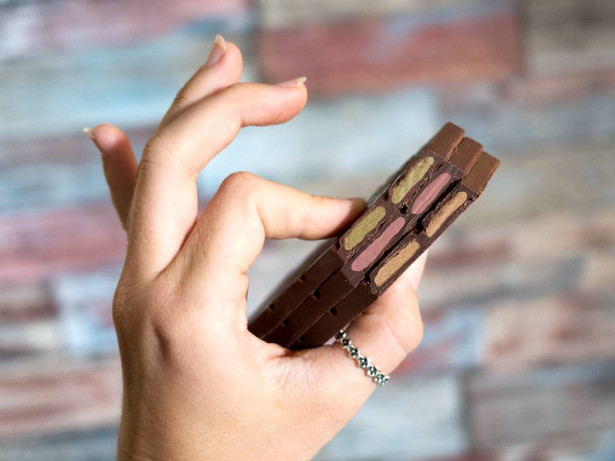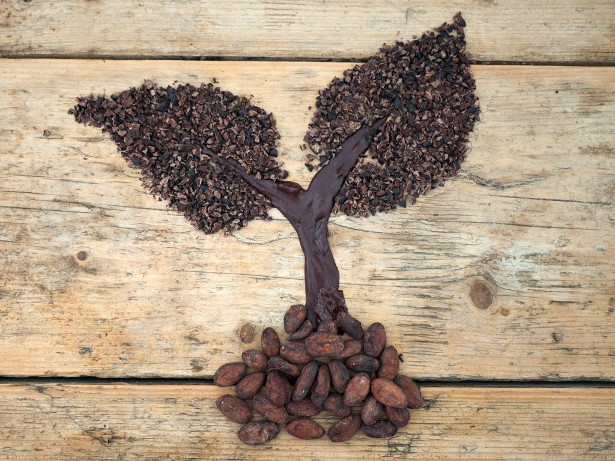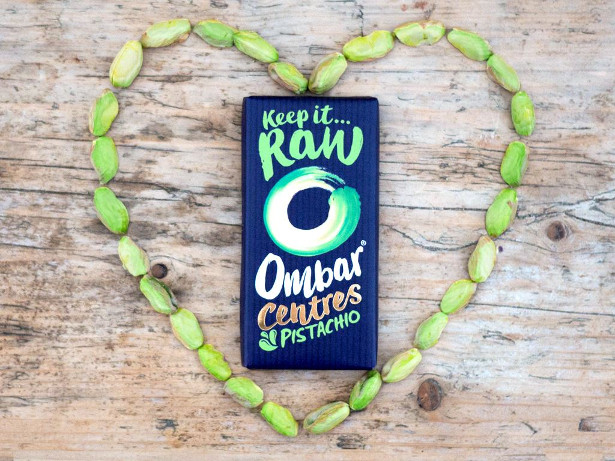 What's better than chocolate?! As a self-professed chocoholic, I am always looking for new and exciting ways to use chocolate in healthy sweet treats. These three recipes showcase just how versatile chocolate can be. From chili peppers and cinnamon, to the classic combination of nuts or raspberries, chocolate is the perfect partner for just about anything!
Raspberry Almond Butter Chocolate Fudge: This no-cook fudge comes together in 10 minutes with only a few ingredients. The creamy almond butter and the tart bite from the fresh raspberries make this fudge almost impossible to stop eating! Thankfully, it's full of healthy fats and protein, so you're fueling your body while you eat this decadent tasting treat.
http://nourishwithrenata.com/holiday-sweet-treats-weekend-raspberry-and-almond-butter-chocolate-fudge/
Chocolate Nutella Mug Cake: This is the perfect single serving dessert when you need a chocolate fix. This high fiber and gluten-free dessert doesn't just have one form of chocolate in it, it has two, due to the gooey Nutella center. Top this mug cake with your favorite whipped cream, berries and a little extra drizzle of Nutella.
http://nourishwithrenata.com/chocolate-nutella-mug-cake/
Spiced Up Chocolate Popsicles: Now for an unexpected kick of heat to pair with chocolate! These rich chocolate popsicles are dipped in a chocolate coating, then spiced up with a dash of chipotle chili peppers and cinnamon. The frozen popsicle helps to cool down the spicy heat from the chilies. Plus, the satisfying crunch from chocolate coating is the perfect contrast to the creamy popsicle center.
http://nourishwithrenata.com/the-chef-and-i-spiced-up-chocolate-popsicles/
Chocolate is my favorite dessert! It can be paired with so many different ingredients and still taste incredible. What's your favorite chocolate pairing? Try out the recipes above or let me know your favorites by following me @nourish_with_renata on Instagram. Happy Eating!
Don't Be Haunted By Regret – Tips on How to Halloween this year!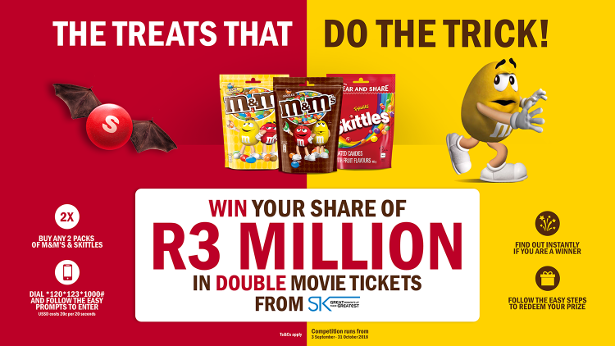 Halloween, as we all know, is widely celebrated overseas and is growing in popularity in South Africa. If marking this traditionally American holiday is new to you, M&M's and Skittles have devised an easy 'How- To-Halloween' guide to a fang-tastic time:
Get into the spirit: Check community groups on Facebook for events in your area to attend with friends and family, such as the Zombie Walk, Haunted Harbor, or Haunted Forest.
Keep calm and carry a wand: Whether you're hitting the town or celebrating Halloween at home, there's nothing like a ghoulish costume to take the occasion next level. Spooky, funny or creative costumes give you an opportunity to be someone different for a day. Find your closest dress-up shop online to hire a costume, or get creative and make your own, which is also a great activity for the kids.
Get the party startled: If you're having your ghoul-friends over for a party, or waiting for the trick or treaters to ring your bell, why not turn your crib into a haunted house. Stick fake spider webs to windows, hang witch's hats from the ceiling using clear fishing line; learn how to carve a pumpkin; wrap your front door in white crepe paper streamers to 'mummify' it and put on some spooky music to help amplify the Halloween atmosphere.
Trick or treat – but be safe: For kids, trick or treating is a blast, but your child's safety is a top priority. For those living in a neighborhood with close friends, get the kids together and pre-schedule visits to houses of close friends or family. If that's not an option, gather all the kids at your place, designate each of your friends a room, and have all the kids go from room-to-room collecting their treats from the grown-ups?
The treats that do the trick: when the neighbour's kids come knocking, be sure to have some sharable snacks like M&M's and Skittles on hand to fill their buckets – because nothing's more scary than a disappointed child.
To extend your Halloween celebrations, M&M's and Skittles are running The Treats That Do The Trick in-store competition until the 4th of November, where you can stand a chance to win a share of R3 million in Ster-Kinekor vouchers to gorge yourself with movie marathons. Talk about a scarily good prize!
To enter, purchase any two packs of M&M's or two packs of Skittles or one pack of each, dial *120*3836# and follow the prompts on the screen. The competition will run in all major retail stores nationwide. Follow M&M's and Skittles on Facebook and Twitter for more info.
PF Chang's Asian Table | Covent Garden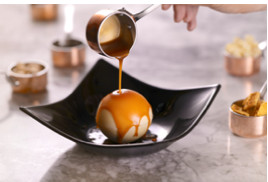 Douse PF Chang's signature White Chocolate Bomb (£7) in hot toffee sauce and watch the white chocolate shell melt away to reveal a whole host of goodies: chocolate soil, honeycomb, popping candy, hazelnuts, cocoa nibs and creamy hazelnut ice cream. This is a chocoholic's dream.
PF Chang's Asian Table, 10 Great Newport Street, London WC2H 7JA
https://www.pfchangs.co.uk | @pfchangsasiantable
Maxwell's Bar & Grill | Covent Garden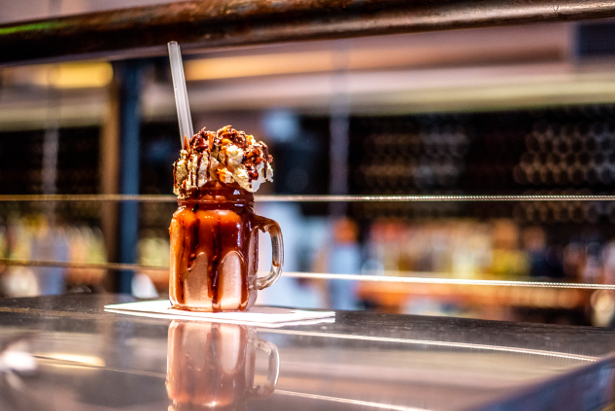 Famous for its freakshakes, Maxwell's Bar & Grill in the heart of Covent Garden presents its Freakshake From Mars (£8.95) for all chocolate lovers – a mouthwatering blend of chocolate, caramel and Mars topped with plenty of whipped cream, caramel bits and crushed Mars. For an extra alcoholic kick, opt for the Maltesertini or Frapp-Aero cocktails (both £6.95). Go on, do it for the gram.
Maxwell's, 34 King Street, London WC2E 8JD
https://www.maxwells.co.uk | @maxwellscoventgarden
The House of Song | Leicester Square & Farringdon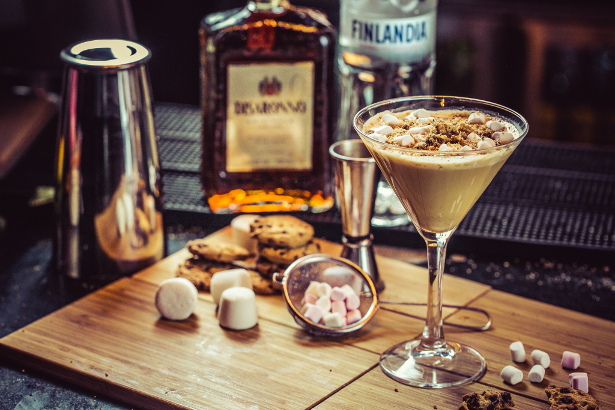 If you ask us, chocolates, truffles and crème de cacao should all be essential parts of a balanced diet. To celebrate Chocolate Week, The House of Song is throwing out the bulgur wheat in favour of sweeter treats and offering 2-for-1 on the following selected chocolate cocktails (£10 for 2) from 15 – 19 October. If you're mad for marshmallows, head down to The Piano Works in Farringdon and enjoy the Proud Mary, which features Finlandia vodka, amaretto, crème de cacao, honey, double cream, coffee, peanut butter, mini marshmallows and chocolate chip cookies. If you're feeling fruity then Studio 88 in Leicester Square has you covered with Havana, featuring Bacardi Fuego, crème de bananes, ice cream, fresh banana, whipped cream,
chocolate sprinkles, foam banana, cherry lips and caramel topping.
http://thehouseofsong.co.uk | @studio88.bar & @thepianoworks
Pomona's | Notting Hill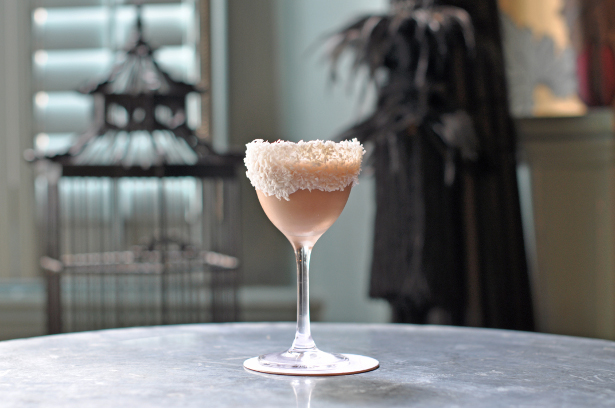 Celebrate Chocolate Week in style at Pomona's in Notting Hill and indulge in their delicious new 'Bounty' cocktail. Created by talented bar manager Arunas Paulauskas, enjoy this enchanting concoction of bounty chocolate washed rum, coconut syrup and coconut yoghurt (£10).
Pomona's, 47 Hereford Road, London W2 5AH
www.pomonas.co.uk | @pomonaslondon
Old Compton Brasserie | Soho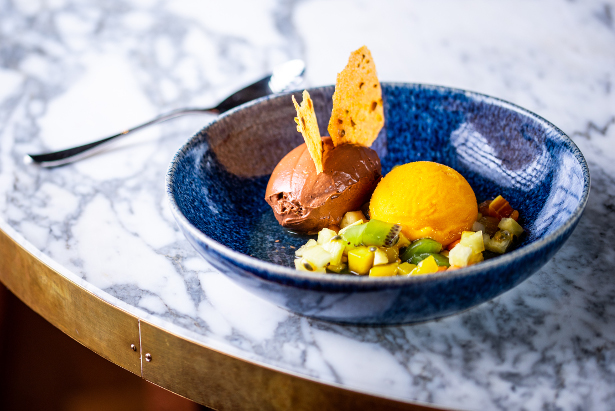 Brand-new Soho hotspot Old Compton Brasserie is calling in Chocolate Week with its Chocolate Orange Mousse (£9), served with mango & lime sorbet for a bit of zing on the side. Even better news, guests can enjoy this chocolatey delight guilt-free, as it is vegan and plant-based. Dished up in quirky surrounds and washed down with a cool tipple or two from the Talented Mr Fox.
Old Compton Brasserie, 34-36 Old Compton Street, London W1D 4TT
https://www.oldcomptonbrasserie.co.uk | @oldcomptonbrasserie

Chocolate is all the rage. We are hearing all about the health benefits of dark chocolate and the new wave of craft chocolate makers. Chocolate is the new wine! But how can you tell that you're eating the good stuff? What is real chocolate? And how is it different to a Mars Bar?
Willie Harcourt-Cooze, cocoa farmer, pioneer and chocolate fanatic has the answer to all these questions. "People have lost touch with what chocolate really is," explains Willie. "It has lost its taste and become sugary, fatty confectionary. Cacao is actually packed full of vitamins and minerals. The ancient South American peoples drank it in religious ceremonies and called it Food of the Gods. Only now is research showing us a little of what they saw in it. Its high levels of flavonoids can protect your heart, and it makes your body produce serotonin and feel-good endorphins."
But for Willie it doesn't stop here, for him it is all about flavour. Not many people realise that just like coffee and wine, chocolates all taste different, depending on the origin and strain of the cacao they are made from. One may taste nutty, another of juicy summer fruits.
Willie started out buying a cacao farm in Venezuela 20 years ago, and set up the UK's first artisan 'bean to bar' chocolate factory in 2008 with the dream of making the best chocolate in the world. "When people eat our chocolate it's like a light going on, as the chocolate melts and the realisation dawns that all this flavour comes simply from the cacao," enthuses Willie.
All Willie's Cacao chocolate is made 'bean to bar' using 100% natural ingredients, and the world's great single estate cacaos. Willie spends months each year in remote jungles buying the beans directly from the farmers. He uses no soya lecithin and not even vanilla. "Only industrial chocolates use soya lecithin" explains Willie, "it is a cheap way of keeping the chocolate flowing through the factory and has a distinct after taste. Vanilla is used to mask the flavour of low quality beans."
As a final hallmark of quality, it takes Willie up to 21 days to make his chocolate in small batches, which is more than 100 times longer than industrial chocolate.
So how does Willie's 'real chocolate' taste different to normal chocolate? If you have the self control, let a little melt slowly in the middle of your tongue. You'll immediately taste more than just chocolate, you will get distinct notes of caramel or fruit or nuts. And these beautiful pure flavours will stay with you for 10-20 minutes after you have eaten the chocolate because there is so little fat to wash them away. What you won't taste is vanilla!
Las Trincheras Gold
26g sold in Café Nero, RSP £1.20
Rio Caribe Gold
50g sold in Sainsbury's £2.00
80g sold in Waitrose £2.99
At first glance these two dark chocolates look much the same. The beans look pretty similar, both are from Venezuela and both have 72% cocoa solids. But taste them and you'll find that Las Trincheras Gold is smooth and welcoming, with soft nutty notes. "It is the dark chocolate for everyone who doesn't yet know they love dark chocolate," says Willie. Next to it the Rio Caribe Gold is quite different, much deeper and more complex with coffee notes layered with the nuts.
Milk of the Gods, Rio Caribe 44 milk chocolate. Waitrose 50g bar RSP £1.99
Milk of the Stars, Surabaya 54 milk chocolate. Sainsbury 50g bar £2.00
You can even taste the difference between the beans in Willie's milk chocolates. Milk of the Gods tastes rich and nutty, while the Milk of the Stars is more intense and caramelly. Actually this has such a high percent of cacao that remarkably it has less added sugar than a 70% dark chocolate.
Which leads us to the rainbow of flavoured bars, with everything from the super on trend Matcha made with ceremonial grade green tea, to Luscious Orange and Sea Flakes. Each one is 100% natural. 'Pure ingredients make pure flavours and pure pleasure,' as Willie says.
And the short cut for recognising real chocolate in the sea of enticing packets out there? It is simple, just read the label. Look for chocolates with no vanilla and no soya lecithin. Needless to say, all Willie's Cacao dark chocolates contain simply cacao, natural cocoa butter and raw cane sugar. That's real chocolate.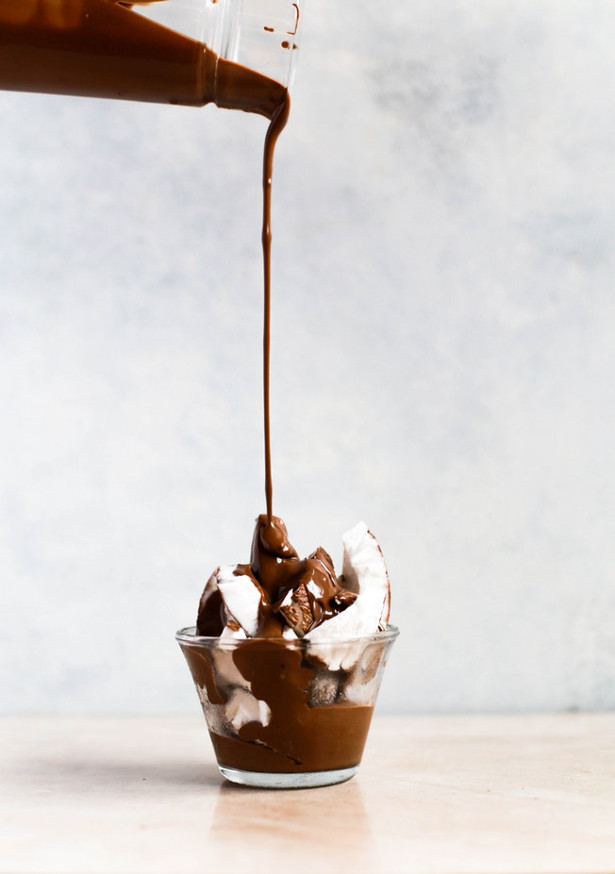 Bluebird Chelsea celebrates National Chocolate Week with two special chocolate masterpieces
This year, Bluebird Chelsea, on the iconic King's Road, is celebrating National Chocolate Week with two special sweet delights, a Choc Cherry Martini and a glazed double chocolate mousse. From the 15th – 21st October, guests can sip on the bittersweet Choc Cherry Martini with Belvedere vodka, Mozart chocolate liqueur, creme de cerise, chocolate bitters and sweet vermouth in the elegant bar. Whilst in the upstairs restaurant a rich glazed white and dark chocolate mousse with praline crumble that melts in the mouth awaits diners.
Bluebird Chelsea, 350 King's Rd, London SW3 5UU | Website | Email | T: 020 7559 1000
Social: @
—
Choco Choux Pastries at Maître Choux
This National Chocolate Week, why not visit your local Maître Choux and treat yourself to one of their delicious and chocolatey éclairs, choux and chouquette pastries – whether it's milk chocolate, dark chocolate or hazelnut and chocolate you prefer, Maître Choux has a chocolately treat for everyone.
• Hazelnut and Milk Chocolate treasure éclair : Our dedication to chocolate knows no boundary. This éclair has it all: a smooth milk chocolate crème patissiere created with a blend of the finest quality chocolates, a homemade praline from fresh hazelnuts, and bits of roasted almonds for added texture. The outside is coated in a layer of milk chocolate and bits of roasted almonds, and is painted in gold dust for the perfect dinner table dessert centrepiece. It is simply irresistible. You can find an image here.
• Very Dark Multi-Origin Chocolate éclair: Our intense and creamy dark chocolate is a blend of some of the finest chocolates available. We selected 60%, 70% and 80% chocolates in order to create the definitive chocolate dessert. This is one of our Signature creations – chocolate lovers will be impressed! You can find an image here.
• Rich and Creamy Dark Chocolate Choux: Created with a blend of some of the finest chocolates available, we've selected 60%, 70% and 80% chocolates in order to create the definitive chocolate dessert. You can find an image here.
• Milk Chocolate Chouquettes: Chouquettes are made of a light dough, piped on a baking tray then sprinkled with sugar before being baked. They are empty inside (no cream), and are dipped in milk chocolate and grilled almonds for the perfect chocolate-lover's snack. You can find an image here.
About Maître Choux
Opening in 2015, Maître Choux is the creation of Three Michelin star chef Joakim Prat, and his business partner Jeremie Vaislic. While traditionally the finest pastries were only available in the most exclusive restaurants, Joakim and Jeremie are on a mission to bring the patisserie experience, and the highest quality pastries made with the freshest ingredients, to everyone. With this at the heart of Maître Choux, they have quickly become the go-to patisserie in London. Maître Choux now has five locations across London, with the South Kensington shop opening and products being sold at Fortnum & Mason beginning in 2015, products being featured on Caviar House's dessert menu from 2016, the Soho shop opening in 2017, and the Westfield London kiosk opening in summer 2018. Their newest location on the King's Road is set to open this autumn.
—
Chocolatey Pudding Galore at The Little Blue Door
Well known for their quirky approach to, well, everything, The Little Blue Door, themes their menu around the flatmates' latest travels around the world. The first being all-American hotshot, Hunter, who serves up East Coast specialities, brings his favourite chocolate pudding on to the menu, with a Salted Peanut Caramel Chocolate Fondant served with a Reese's Biscuit that is just too good to be true.
About The Little Blue Door
Situated on the iconic Fulham Road, The Little Blue Door is an eclectic, late night neighbourhood bar and restaurant based on a fictional flatshare between friends. The friendly flatmates welcome guests into their cosy new home, hosting weekly parties where anything and everything might happen, from sipping cocktails out of a cafetière and eating your way through the deliciously global tapas menu, to dancing on tables.
The Little Blue Door, 871-873 Fulham Rd, Fulham, London SW6 5HP | W: www.thelittlebluedoor.co.uk | Tel: 07538 229 096 | F & IG: @thelittlebluedoorfulham | Email: Justknock@thelittlebluedoor.co.uk | Opening Hours: Wednesday & Thursday: 6pm -12pm, Friday: 6pm -1.30am, Saturday: 11.30am – 1.30am, Sunday: 11.30am – 6pm
Give the Gift of Bliss this Christmas with LINDT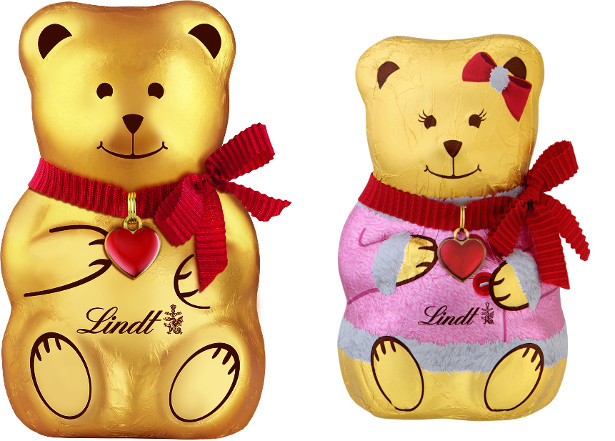 Give the gift of bliss this festive season with these exciting new products from LINDT. This Christmas we welcome the LINDT TEDDY Milk 40g which makes a great add-on to any gift. You can further delight in the bliss with a LINDOR Assorted Pillar and a new LINDOR advent calendar that the kids will be asking for!
The iconic LINDT TEDDY 100g Chocolates are even more special this year. If you purchase two LINDT TEDDY 100g Chocolates and enter the unique codes on Lindt.com, LINDT will donate 1 school bag to a child from the SOS Children's Villages South Africa. Available from 1 October to 25 December 2018.
To find out more about the LINDT Christmas product range as well as what is happening this Christmas, keep an eye on Lindt.com or www.facebook.com/LindtChocolateSA
PAUL.A.YOUNG FINE CHOCOLATES CHRISTMAS COLLECTION 2018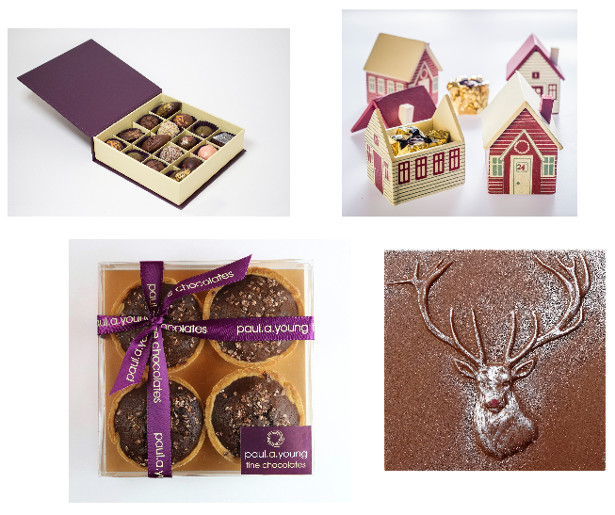 With a dazzling array of new chocolates, Paul A Young's merry collection celebrates flavours we love to indulge in come Christmas time – think warming brandy and white port, right through to orange, mandarin and clementine.
Filled Chocolates
For Christmas 2018, Paul's collection of filled chocolates have been inspired by past, present and future flavour combinations, From old classics from past festive collections, touches of Skandi-influence to represent the present and, as is to be expected from Paul, a handful of innovative chocolates that look to the future. These include the much-anticipated Cranberry and Goose Fat Caramel (the true taste of Christmas, surely?), the Buck's Fizz Truffle and the California Prune, Churchill's White Port & Stilton Truffle for the chocolate adventurous. Fans of Paul's nostalgic twists will delight in his After Dinner Peppermint Cream Ganache, whilst those who look forward to his eccentric combinations should seek out the Gold, Frankincense & Myrrh chocolate this winter.
Further chocolates and truffles in the collection include the Cinnamon Toast Truffle, Mulled Wine Truffle, Christmas Caramel Latte Truffle, Burning Embers chocolate, Hazelnut Caramel, Mince Pie Marzipan and the Mendient.
Gifting Collection
Paul's gifting selection for 2018 has been inspired by his love of orange flavours, all in honour of a certain nostalgic Christmas favourite.
These include Paul's stunning metallic 72% dark or 38% milk Guittard chocolate Red Nosed Reindeer Bars, which will be flavoured with orange and mandarin essential oils for an elegant festive touch. With a delicate red nose decoration and shimmered in silver and gold, the bars are a striking addition to any Christmas stocking.
Brand new for 2018 is the exquisite Brandy Butter Ball Bombe. This beautiful domed dessert, made from Guittard 65% Madagascan chocolate, is filled with layers of brandy butter, orange ganache and dark chocolate ganache and hand-decorated with delicate colours and edible snow.
Also on shelves in their bespoke boxes are Paul's Very Orangey Chocolate Segments. These Guittard 65% Madagascan dark chocolate segments are flavoured with the vibrant essential oils of orange and mandarin with the surprising addition of Vitamin C for added zing.
Fans of fruity combinations will be delighted that the collection also sees the return of the incredibly popular, Limited Edition sell-out Confit Clementines. Slowly simmered in Billington's unrefined sugar, each half is hand-dipped in 65% Guittard Madagascan chocolate.
Brownie Mince Pies
No Paul A Young Christmas release is complete without a mention of Paul's Brownie Mince Pies, Paul's award-winning fudgy brownie (regularly voted the Best in London) and buttery rich sweet pastry is filled with homemade cognac and ale soaked mincemeat
Kasselshoop Cheese in Stilbaai, Western Cape, South Africa, has recently introduced a brand new tasting – Chocolate and Cheese pairing with the flavored cheeses and Rococo chocolate!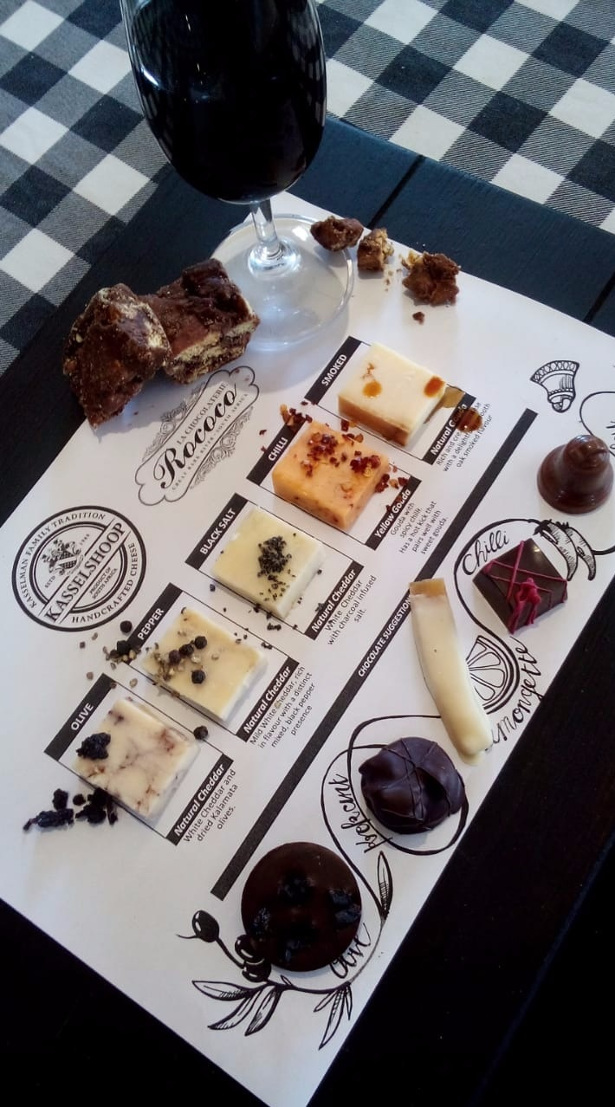 Brand new at #KasselshoopCheese! #Chocolate & #Cheese pairing at R100 per person! Description: https://static.xx.fbcdn.net/images/emoji.php/v9/ff7/1/16/1f36b.png🍫 + Description: https://static.xx.fbcdn.net/images/emoji.php/v9/f3e/1/16/1f9c0.png🧀 = Description: https://static.xx.fbcdn.net/images/emoji.php/v9/f6c/1/16/2764.png❤️
Here is the link to their websites
http://www.kasselshoop.co.za/
A Delicious weekend with Nestlé Aero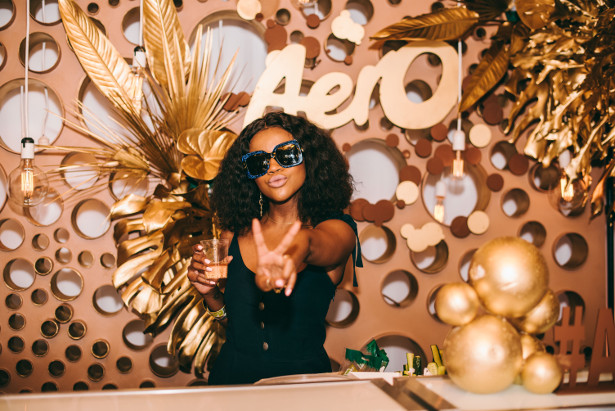 On Saturday, 22 September and Sunday, 23 September Nestlé's Aero served all chocolate decadency at this year's instalment of the DSTV Delicious International Food and Music Festival.
The festival saw over thousands of consumers attend, eager to experience the food and music which was to be offered by the festival all weekend.
Aero created a consumer experience at the Aero Lounge, in this lounge consumers could enjoy chocolate paired with various types of food. A specially curated menu by Top Chef's finalist, Ayabonga Gope.
On the chef's menu was, smoked snoek paired with Aero chocolate, Aero orange chocolate brownie, peppermint choc mouse and Aero doughnut balls all paired with Gin cocktails.
All pairing sessions were fully booked within an hour of the opening of the lounge. Consumers were however, welcome to pop into the marquee to engage with the photo wall available in the lounge.
Nestlé Aero creates fashion moments at AFI Joburg Fashion Week opening show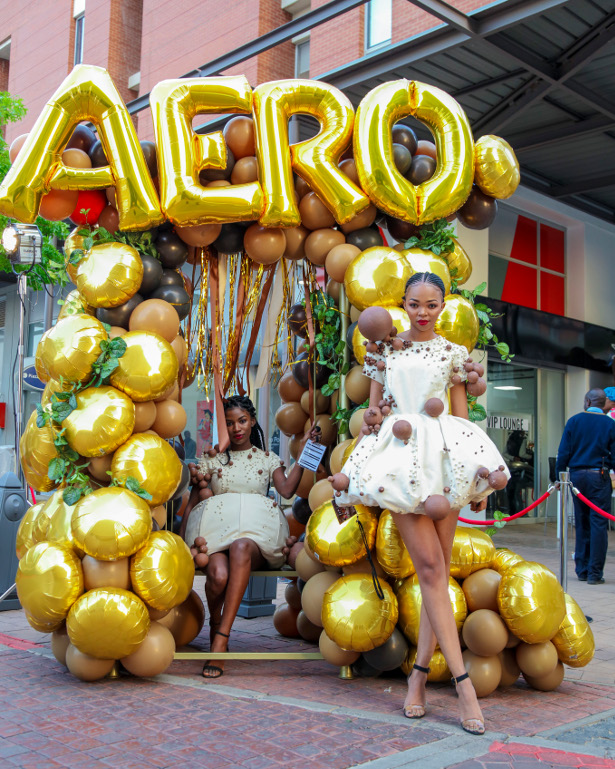 Melrose Arch Precinct saw fashion enthusiasts showing up in numbers to attend the AFI Joburg Fashion Week opening show on Thursday, 4 October.
Nestlé Aero partnered up with Africa Fashion International to showcase talented and emerging designers such as Neo Serati, D.O.PE and Mahone. The Aero show was truly one to remember as the front row was filled with Johannesburg's well renowned Fashion Editors, bloggers and enthusiasts at large.
Some of the attendees included the likes of Melod Molale, Sarah Langa, Gemaén Taylor, rapper Gigi Lamayne amongst others.
Celebrate National Chocolate Week with a scrumptious choc-chic recipe from CHEFS!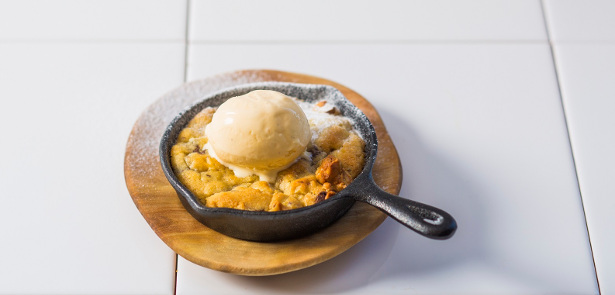 National Chocolate week is upon us! And while eating chocolate requires no excuse, a whole week of it certainly is a big treat! Taking place from 15 – 21 October 2018, why not celebrate by indulging in all your favourite chocolatey treats!
Chef Jenny Ward of CHEFS Cape Town offers her easy, mouth-watering recipe for a warm choc-chip cookie served with peanut-butter ice-cream. Have it after a meal or as a snack – whether you're a dessert fiend or not, this sweet treat is a must-try!
Warm Choc-chip Cookie with Peanut-butter Ice-cream
Warm Choc-chip Cookie
150g salted butter
1c brown sugar
½c white granulated sugar
3x eggs
2tsp baking powder
2c flour
1tsp cinnamon
½c almond flour
1c dark chocolate (chopped)
½c white chocolate (chopped)
1c pecan nuts (chopped)
Soften the butter slightly and add the sugars to it. Mix in the eggs one at a time. Add the flour, almond flour and cinnamon to the mixture and mix well. Mix the chopped chocolate and nuts into the mixture. Place 2 spoons of the mixture in a small oven-proof bowl. Bake at 180°C for 12-15min until it is light golden and soft to the touch. Serve immediately and top with peanut-butter ice-cream.
Peanut-butter Ice-cream
500ml milk
200ml cream
8x egg yolks
125g castor sugar
2tbsp peanut butter
Heat the milk and cream together slowly. Mix the egg yolks and sugar in a bowl.
Pour the warm milk mixture over the eggs. Cook the mixture on a very low heat to form a thin custard. Add the peanut butter while the mixture is still warm. Blend the mixture in an ice-cream machine. Serve on the warm choc-chip cookie.
To try Chef Jenny's sumptuous desserts visit CHEFS at 81 St John's Street in Gardens, Cape Town from Monday to Friday. The kitchen opens for lunch from 12h00-15h00 and for dinner from 17h30-20h30. For the full menu, visit www.chefscapetown.co.za.
Follow CHEFS on Instagram (@chefscapetown) and Facebook (@ChefsCapeTown), and engage using #chefscapetown
The Black Pig and Oyster is a speciality Iberian restaurant in Leith.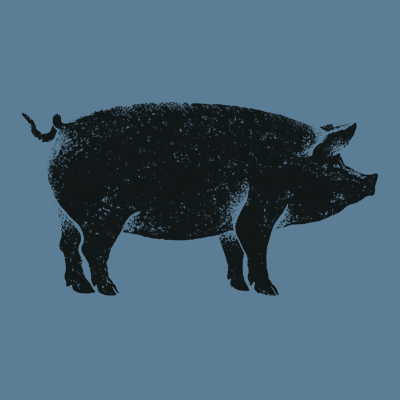 With an aim to showcase the finest Iberian Black Pig and fresh oyster dishes, diners are able to pick from an extensive tapas selection and main menu. The new Leith eatery is proving to be a hit with diners, both local and from further afield. The restaurant is a total family affair, with father (Bryan) and son (Jack) cooking up a storm in the kitchen, and mother (Michelle) and daughter (Yasmin) leading front of house.
The restaurant has been praised since opening for the serving the finest meat the diners have experienced. The menu has been inspired by the family's time spent living in Spain and Portugal and showcases a fine dining element in a relaxed, enjoyable atmosphere.
Something sweet is never off the cards at the Black Pig and Oyster. Jack, a talented pastry chef, has designed the entire dessert menu alone, and showcases his expert skills well. At just 18 years old, he has trained with master chef Mark Tilling (UK Chocolate Master) and puts his learned skills to use in the kitchen. Every week he creates a new dessert with fuses different flavours and techniques to create unique puddings that keeps bringing customers back.
https://blackpigandoysteredinburgh.com/
NEW BOOJA-BOOJA WONDER BOX
PROMISES A SHOW STOPPING CHRISTMAS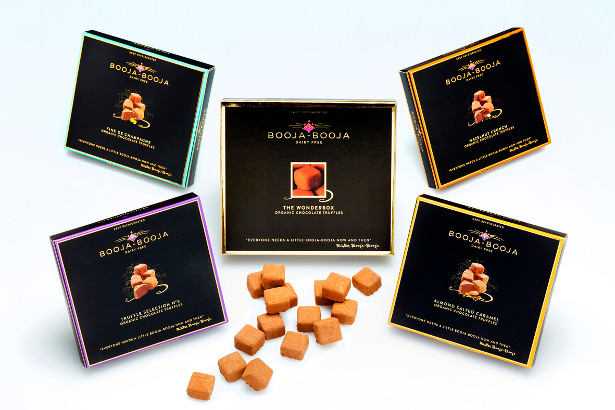 On the heels of its recent launch, Booja-Booja, the multi award-winning chocolate and ice cream producer, has created two further new exciting chocolate truffle gifting ranges just in time for Christmas. Introducing…. The Wonderbox and Twelve Truffle Boxes.
The show-stopping Wonderbox RRP £17.49 (230g) is a tantalizing selection box with all the bells, whistles and stardust one would expect from Booja-Booja. Inside are 20 exquisitely delicious chocolate truffles, carefully crafted to enchant and delight, featuring eight different exquisite taste adventures created from simple, organic ingredients.
It really is a thing of wonder. Not only does it contain a festival of choices, the brand's widest selection to date but it's now found in the chiller cabinet. Here, the cool environment cares for these delicate, melt-in-the-mouth delights. (It's recommended that the truffles should rest at room temperature for up to ten minutes before the feasting commences.) Housed in a stunning hinged box, perfect as a gift, the brand's new stylish visual redesign inspires curiosity, and on opening, pure wonder. Welcome to the wonderful world of Booja-Booja.
Truffle flavours included in The Wonderbox flavours are Hazelnut Crunch, Almond Salted Caramel, Honeycomb Caramel, Toffee Strudel, Espresso, Rhubarb & Vanilla Fool, Cherry Cognac and Fine de Champagne.
In addition, Booja-Booja has introduced four new Twelve Truffle Boxes RRP £8.49 (138g), a slightly smaller yet still magnificently stunning addition to the range, and which features the full array of flavours. There are four varieties available in Twelve Truffle Boxes: Hazelnut Crunch, Fine de Champagne, Almond Salted Caramel & Truffle Selection Nº 3 (containing Hazelnut Crunch, Almond Salted Caramel, Honeycomb Caramel & Toffee Strudel).
In its iconic black with shiny edges and sparkles of gold, reminiscent of magical starry night full of wonder, these new gift boxes are ideal presents for Christmas, yet are designed especially for every day enjoyment, friendly sharing and other little moments such as the perfect offering for dinner party gifts, or as an alternative to dessert.
Just a few weeks ago, Booja-Booja welcomed two new flavours to the fold – Honeycomb Caramel and Toffee Strudel (RRP £3.79) 6-packs. The Honeycomb Caramel truffle is a little mouthful of magic; blissfully smooth vanilla caramel chocolate truffle sprinkled with crunchy golden honeycomb. Toffee Strudel is sensationally sophisticated, featuring juicy cinnamon apple and chewy toffee pieces enrobed in a silky-smooth dark chocolate ganache.
Dairy free, gluten free and vegan, Booja-Booja truffles are made with pure, simple, organic ingredients and contain no artificial additives, preservatives, emulsifiers, acidity regulators or stabilisers, which is what makes them so exquisitely melt-in-the-mouth.
Years of Booja-Booja truffle testing has revealed that to maintain their flavour, texture and most delicious condition, Booja-Booja Chocolate Truffles should be kept chilled, meaning that unlike conventional chocolates, the new Six Truffle Treat Packs, Twelve Truffle Boxes and The Wonderbox, can now be found in the chiller cabinet in-stores.
Available at independent health food stores, farm shops and delicatessens across the UK including London's Planet Organic, As Nature Intended and Wholefoods UK shops. They will also be available online from ocado.com.
Astonishing chocolate with a story to tell? You'll Eat Your Hat
The fair trade brand of the future, Eat Your Hat, has a range of chocolate slabs made with innovative ingredients sourced from around the globe.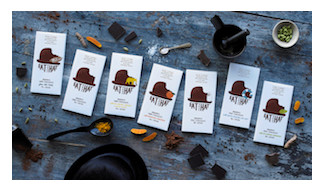 With seven bars in the indulgent range, each flavour has its own story. Taste fair trade cardamom and turmeric from an ethical co-operative in Sri Lanka, natural sea salt harvested from the salt pans of South Africa, and rich cocoa from the world-famous São Tomé growers.
Eat Your Hat is all about making delicious things out of sustainably grown, organic ingredients that elevate grower communities and taste buds alike. The range is truly fair trade, grown by smallholder farmers at ethical co-operatives across Africa, South America and Asia, and is free from GMOs, artificial colours and preservatives. Each delectable slab even comes wrapped in earth-friendly recyclable and compostable plant-based packaging – so it's as good for the planet as it is for people.
You see, transparent fair trade matters. Some chocolate marketed as fair trade doesn't physically include any ingredients grown by a fair trade farmer. It is often a common practice for some food companies to buy a lump sum of fair trade cocoa or sugar and mix it with non-fair trade ingredients. They then label the finished product with the Fairtrade Mark, even if none of the ethically-sourced ingredients went into that actual product. Eat Your Hat is totally committed to sustainability and fair trade at every point of the sourcing chain – and will always be transparent.
By adding innovative ingredients and excluding those nasty emulsifiers, Eat Your Hat has created a distinctive range, all with their own inventive twist:
· Milk Chocolate 38% Cocoa
· Milk Chocolate with South African Sea Salt
· Milk Chocolate with Sri Lankan Cardamom
· Dark Chocolate with Brazilian Mandarin
· Dark Chocolate with Sri Lankan Turmeric and Black Pepper
· Dark Chocolate 70%
· Dark Chocolate 95% Cocoa
Lizy White, chocolate manager at Eat Your Hat said: "We pride ourselves on developing personal relationships with growers and smallholders. Sourced from São Tomé, Peru, Bolivia, and the Dominican Republic, Eat Your Hat is on a mission to elevate others through the food we eat.
"Eat Your Hat is designed to be responsibly sourced with no compromise on taste. This is quality chocolate with a conscience. It's how we arrived at our name – nobody thought it would be possible to combine the two. Each bar has a positive and responsible story behind it and that's the way we like it."
Eat Your Hat chocolate is made with the finest fair trade organic ingredients by the most skilled hands. The chocolate is mixed extremely slowly – a process called 'conching' – so is completely free from cheap emulsifiers. This is authentic chocolate, through and through.
Eat your Hat is sold through Traidcraft, the leading provider of fair trade food and products in the UK, a site which celebrates responsibly supporting growers and ingredients from across the globe.
The entire Eat Your Hat range is available to buy at www.traidcraftshop.co.uk for £3.95 a slab, £30.00 for the 7 slab library, or £22.50 for the 5 slab library.
Just In Time Gourmet, a supplier of gourmet products and hampers in Australia.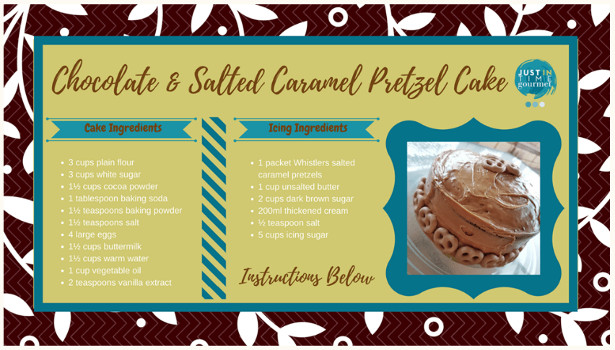 For a few delicious chocolate recipe's for die-hard chocoholics go to : https://www.justintimegourmet.com.au/blog/chocolate-recipes-die-hard-chocoholics/
They have even created a recipe infographic for a delicious Chocolate & Salted Caramel Pretzel Cake they lovingly cooked up!
The Bottle Club are delighted to share with you Rubis Chocolate Wine, currently available to purchase on their website for just £11.
Rubis is made from 100% Tempranillo Grape blended with premium chocolate flavour in London.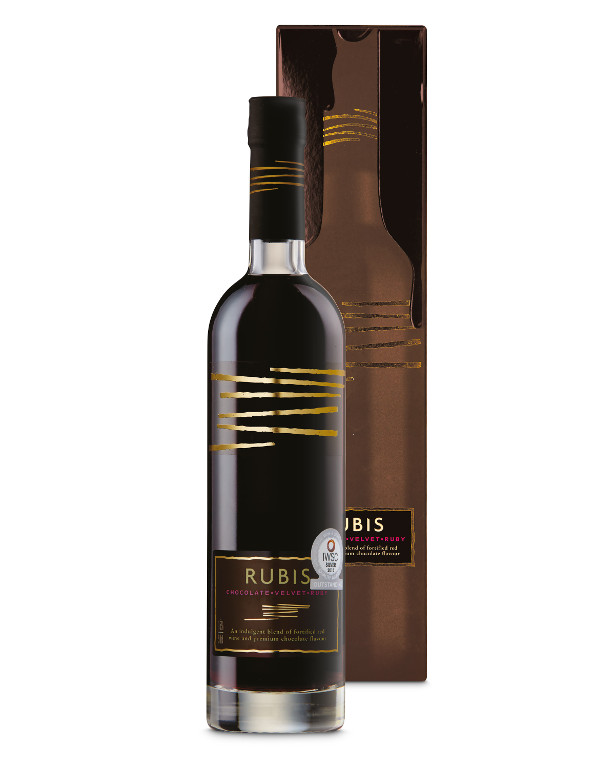 A luxurious combination of bold Cherry, Spices, fresh Vanilla and Chocolate.
As you might expect this is very sweet, but such is the quality of the chocolate Rubis has sourced, this is not over baring at all and in fact has a gentle and alluring richness as well.
Credit: Rubis Chocolate Wine, £11, www.thebottleclub.com
Heartbeat Handicrafts
Chocolate freckle stud earrings from clay. Calorie free treats for chocoholics.
Full range available at www.heartbeathandicrafts.com.au
Yowie
Yowie is a delicious 100% premium milk chocolate with a surprise toy inside. A must-have collector's item for children, each Yowie includes a surprise toy within a capsule encased in the chocolate. Collect the fun Yowie playmates Rumble, Boof, Crag, Ditty, Nap and Squish and their animal friends each time you enjoy a chocolate.
Each creature inside Yowie is rated on a scale of endangerment, with its conservation status ranging from 'not threatened' to 'endangered'. Learn all about the animal replica you have collected, with educational material about the animal included along with the toy.
Best Places to Get Your Chocolate Fix Around the World
October 15th- 21st may be one of the happiest weeks of the year: it's National Chocolate Week! That's right, this international holiday celebrates this oh-so delicious treat in all of its mouth-melting glory. And for good reason. The worldwide consumption of chocolate every year is estimated to be at least 7.2 million tons, and Australian's placed ninth overall on world chocolate consumption with an average of 5.9 kilos of chocolate consumed per person, per year. That's over 29 blocks of chocolate! To be honest, we think that's being modest…
You've heard of wine tours, well, why not chocolate trips? From the rainforests of Central America to Europe's mountain towns, we've wrapped up the top chocolate-filled destinations that will leave you drooling.
SWITZERLAND
No talk about chocolate can begin without talking about Switzerland first. It is the home of the world's finest chocolate after all! Channel your inner Willy Wonka and make a beeline for Maison Cailler – a real-life chocolate factory sans Oompa-Loompas. It's one of Switzerland's oldest and most important chocolate factories and a visit here will introduce you to the highest echelons of Swiss chocolate making. Don't be fooled, the Maison looks more like a manor house than what might normally be associated with any sort of production line. Surrounded by lush meadows, almost 2,000 cows within a 32km radius still produce all the fresh milk required by the chocolate-making process. Immerse your senses in the wonderful world of chocolate by travelling on Luxury Gold's 11-day 'Majestic Switzerland' journey where you'll be able to witness the different stages of chocolate-making at the Maison. Through cameras you can watch live as the ingredients of chocolate are processed before grabbing fists full of fresh chocolate in the final room. There's not much better than that!
TURIN, ITALY
Turin embraced chocolate in the 17th century, at which time their answer to hot chocolate was born. Bicerin is a traditional hot drink native to the town, made of espresso, drinking chocolate, and whole milk. The recipe for this delicious sweet and rich elixir has been handed down since the 1700's and it's no wonder. It is one of the most addictive hot chocolates (or coffee, depending on how you look at it) you'll ever indulge in. Experience a piece of the town's history first-hand by finding a spot in one of the local cafés to enjoy the local Biscotti and steamy Bicerin on Trafalgar's week-long gastronomic 'Piedmont and the Italian Lakes' adventure while being surrounded by the picturesque Piazza San Carlo, complete with its 17th century façades, and the Church of San Lorenzo. Buonissimo!
BARILOCHE, ARGENTINA
They don't call it Argentina's chocolate capital for nothing. If you're planning on making a cocoa-pilgrimage, you'll want to visit the many chocolate museums that dot what Argentines call "The Avenue of Chocolate Dreams" (Mitre Avenue). You can do this after creating your perfect itinerary with Adventure World Travel's Handpicked Argentina travel itinerary. Stroll down the avenue to find out about this region's Mayan and Aztec roots, as well as its connection to the confectionary, seeing the production process and sampling some for yourself. Make Mamuschka one of them. Considered "the daddy of Bariloche's chocolate scene", this store stocks every type of chocolate imaginable, from white chocolate Baileys-filled eggs to bars of 90% cocoa dark chocolate. For the full experience, get a seat in the café located at the back and order one of the thickest hot chocolates you will ever taste.
BLUE MOUNTAINS, AUSTRALIA
Just over an hour West of Sydney lies the spectacular Blue Mountains, a natural paradise and home to the charming village of Leura. The Instagram-worthy region isn't just famous for its breathtaking landscapes, the Blue Mountains also has delectable handmade chocolate! Make sure to visit Josophan's Fine Chocolates who specialise in Fair Trade certified chocolate – the caramel buttons and truffles are incredible. Head to the mountains with AAT King's Blue Mountains in Style and wander through the tree-lined main street of Leura before experiencing the Josophan's chocolate production laboratory for yourself. Watch the team at work before sampling a few of their delicious treats. You're welcome.
VIENNA, AUSTRIA
Looking for some chocolate indulgence? Look no further than the Hotel Sacher, home to the often-imitated-never-duplicated velvety Sachertorte. This chocolate cake boasts an apricot jam filling and is often served with a dollop of whipped cream and is considered one of the most famous desserts in all of Austria. So famous in fact that there was a spat in the early 1900's between Hotel Sacher and competing bakery, Konditorei Demel. In what is now commonly referred to as the 'cake war', both establishments entered into a lengthy legal fight over whose right it was to own the label of 'the original Sachertorte'. The decades-long fight ended in 1963 when both parties agreed that Hotel Sacher could use the phrase "The Original Sachertorte" and Demel had the right to decorate its tortes with a triangular seal reading Eduard-Sacher-Torte. But who has the best slice you might ask? On Insight Vacations 12-day 'European Rhapsody' journey, you'll have the chance to try both and mull it over coffee as you gaze upon the elegance of the city's architecture – from the Vienna State Opera to the imperial Hofburg Palace – all the while being regaled with tales from a by-gone era from a local Viennese.
COSTA RICA
Long before coffee, Costa Ricans drank chocolate. In fact, cacao has such a long-standing history in this tropical destination that cacao beans were originally used as currency by indigenous tribes in Pre-Columbian times and continued to be a form of currency up until the 1930s. Most of the country's cacao comes from its Caribbean coast which provides the perfect climatic conditions with plenty of rain. For those looking to feed their chocolate addiction, Contiki's 9-day 'Pura Vida' adventure includes a locally guided visit to a traditional cacao plantation located inside the Tirimbina Biological Reserve – a research center and lodge near Puerto Viejo de Sarapiqui. To get to the plantation, you'll be taken through a rainforest across the longest hanging bridge in the region before learning literally an A to Z of how chocolate is produced with the opportunity to be involved in the process. Of course, you'll get to sample everything on display. Just remember, you can eat everything but the guide!