Feature Segment! Happy New Year 2019! Lets start out exactly as we want it to be! Best Wishes! Rugby Rep States Aspirations Editor!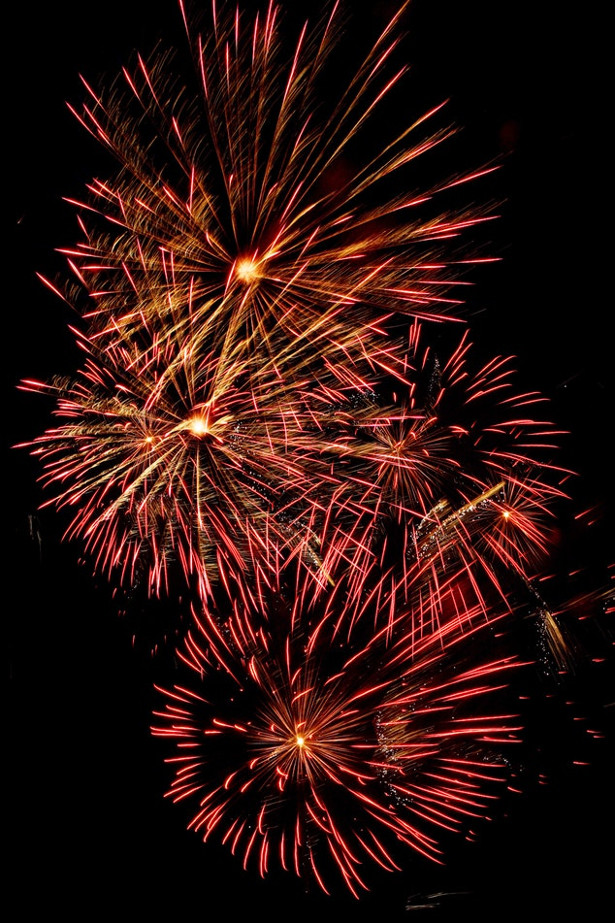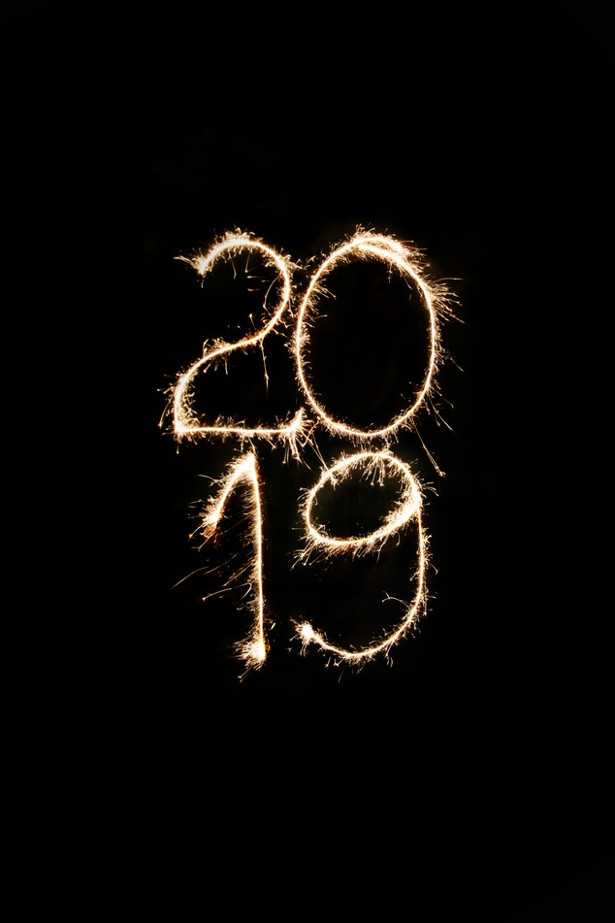 NEW HEALTH & FITNESS GEAR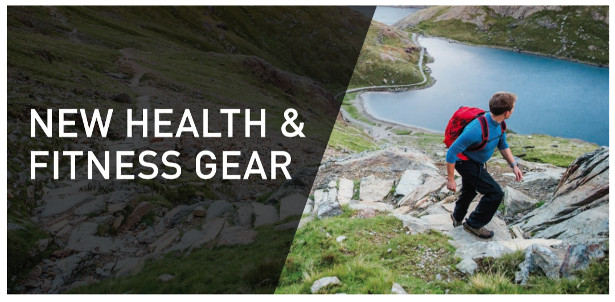 INSTAGRAM | FACEBOOK | TWITTER | YOUTUBE | PINTEREST
Hitting your fitness goals can be tough. Whether your training for a mountainside ultra or just trying to get out on your bike more, Osprey's range of active packs will help you achieve a PB no matter the sport or intensity.

KATARI & KITSUMA♀ HYDRATION
when the name of the game is staying hydrated in a range of activities, Katari and the women's specific Kitsuma are the ideal packs to carry. Combining an integrated hydration bladder with great fit and comfort, these packs help you to push your limits.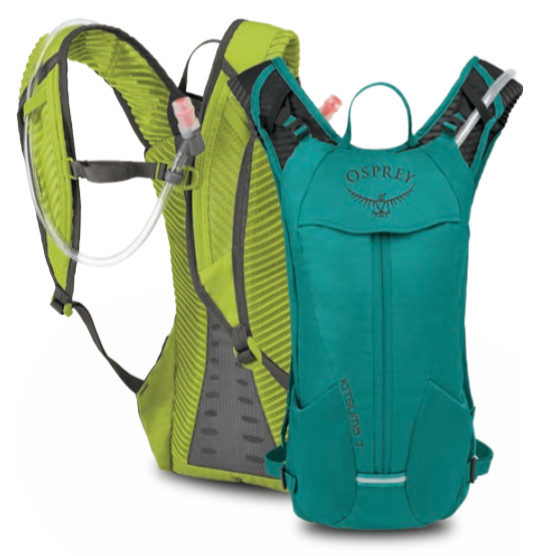 Hydraulics™ LT Reservoir Included
AirScape™ Backpanel
Highly ventilated low profile harness
DURO RUNNING
The Duro series boasts a range of running solutions for both the long and short distance training. With integrated hydration options and discrete pockets, you'll be able to run further and faster for longer.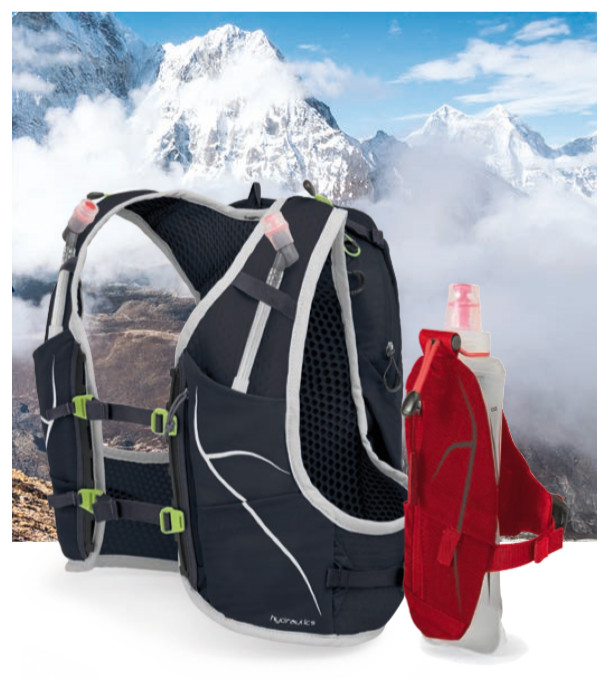 Hydraulics™ included
Vest and waist running solutions
Discrete zippered pockets
From £22
SYNRO & SYLVA♀ MULTI-SPORT
Syncro and the women's specific Sylva are the ideal Multi-Sport packs to wear in warm weather. With a highly ventilated AirSpeed backsystem and lightweight design, you'll be comfortable no matter how hard you push yourself.
AirSpeed™ backsystem
Integrated & detachable high vis raincover
Lidlock hike helmet attachment
From £70


RAPTOR & RAVEN♀ BIKING
Raptor and the women's specific Raven are premium bike hydration packs that will keep you pedalling until sunset. Featuring integrated hydration, a close and stable fit, and a low-profile design this is the biking pack for the dedicated mountain rider.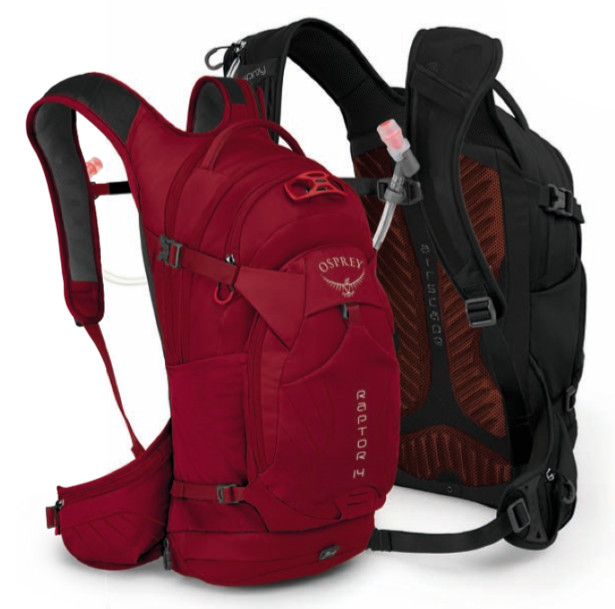 2.5L Hydraulics™ LT reservoir
Biostretch™ hipbelt and harness
Integrated roll-out ToolWrap™
From £110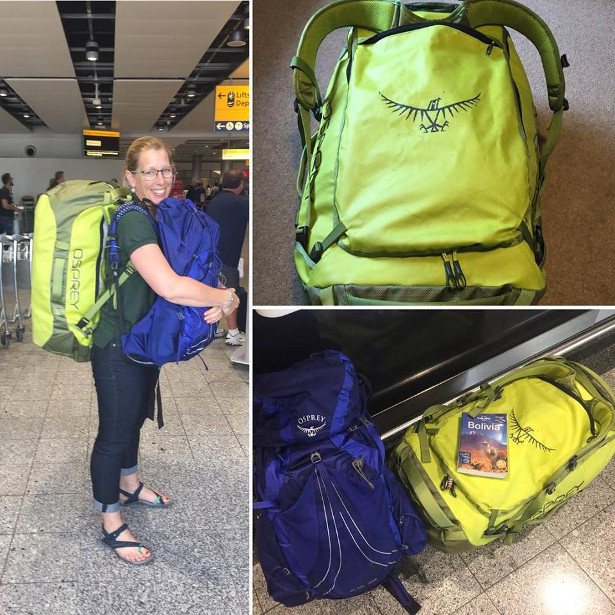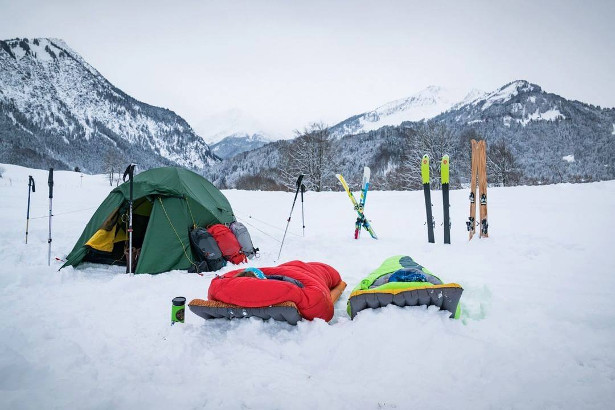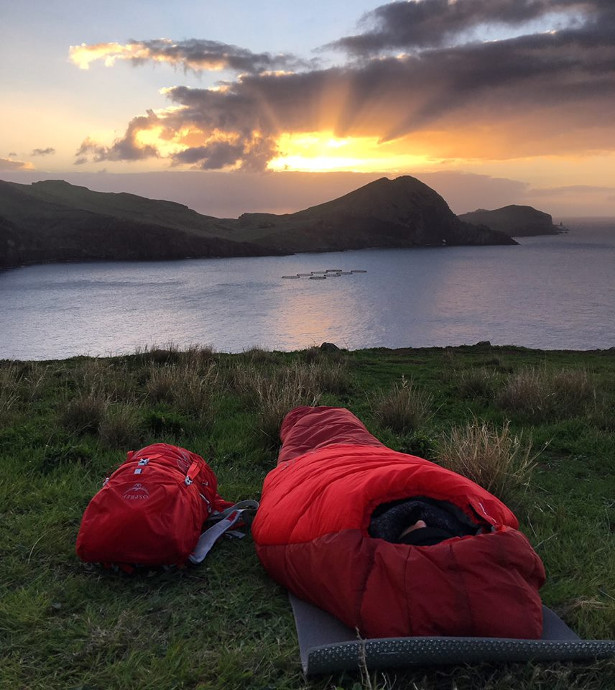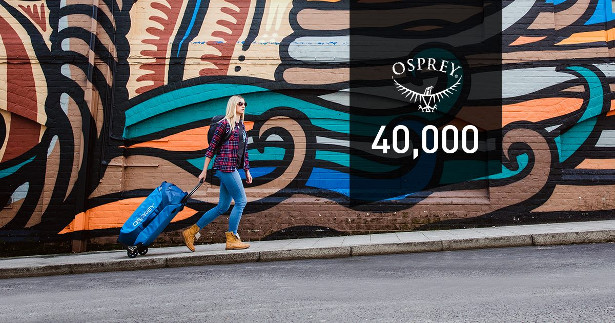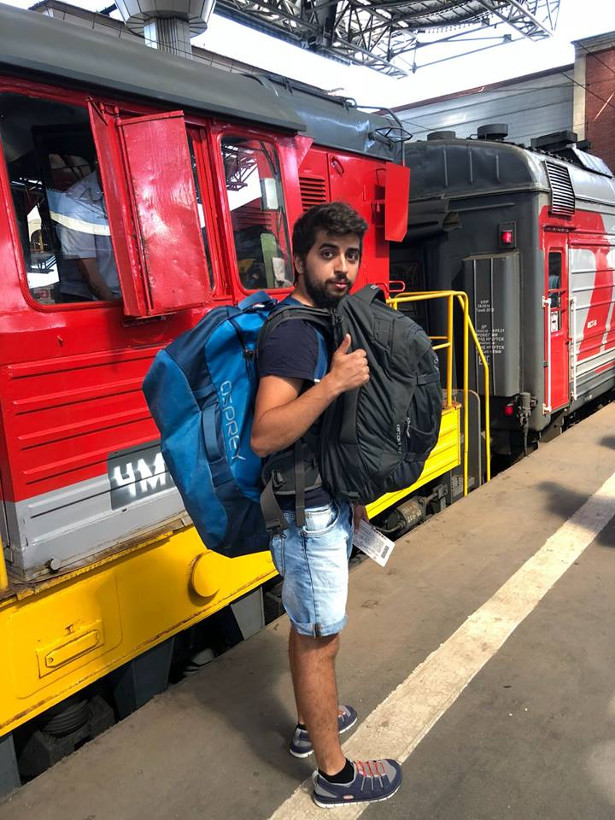 ALEGRE MEDIA
Before we close up for the festive period we cant to do one last newsletter to not only thank everyone for their AMAZING support throughout 2018 but to also give a quick round up of everything that has been happening over the last few weeks. We hope that you are ready as it has been FABULOUSLY FULL ON.
As you know, we have been assisting the fabulous celebrity and fashion stylist Gemma Sheppard on LOTS of exciting styling projects with Kidz Bop USA and UK. Over the last couple of weeks there has been SO much fabulousness taking place. There have been album launches, exclusive events, filming of new projects and lots of fabby releases. Here's a few snaps to give you an insight but to see just how much has been going on, please visit our blog here to catch up on all of the goss.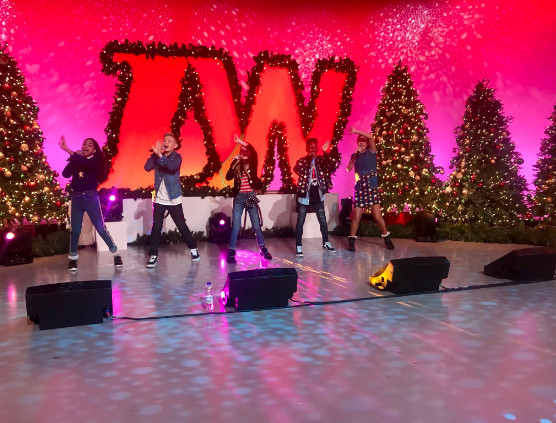 Pictured above: Kidz Bop UK on ITV Loose Women
Wearing: Molo, Start-Rite Shoes, Stella Kids @ Childrensalon, Vans, Angel & Rocket, King Che and Angels Face.
Swap your standard loaf for a healthy Leksands Crispbread this January.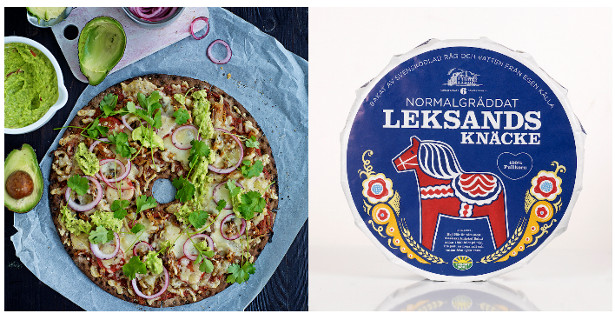 Leksands make the ideal healthy alternative to your traditional white loaf. At just 38cals per serving vs 94cals in your standard loaf and with a low GI, you can keep on reaching for this crispy, crunchy snack all year round.
Food waste has also become a hot topic and Leksands are perfectly placed to help combat that. With the UK throwing away an average of 24 million slices of bread every day, Leksands' ability to last and last – even once opened – is more valuable than ever.
What's your New Year's resolution?
Enter the new year feeling Zen with Flying Tiger's new yoga range!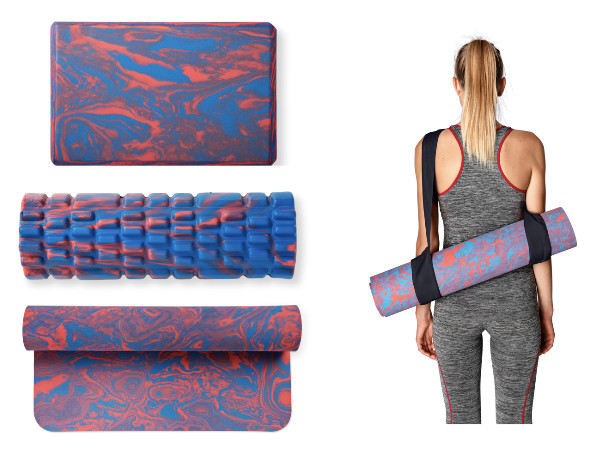 Whether you want to add to your collection or become a yogi, this marble print is what you need to start the New Year.
Marble Yoga Block – £4 • Foam Roller – £8 • Marble Yoga Mat – £15 • Strap for Yoga Mat – £3
All available from Flying Tiger stores nationwide. Find your nearest store at uk.flyingtiger.com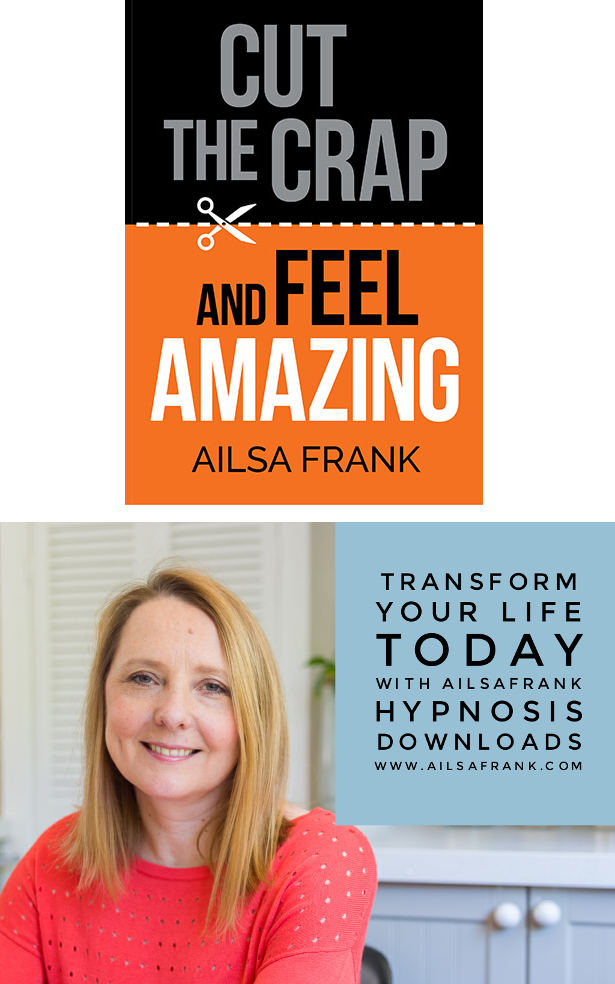 'Cut The Crap And Feel Amazing by Ailsa Frank (Hay House) is a dip-in, no-nonsense guide to shedding habits that are holding you back. Utilising the power of positive thinking and self-hypnosis, the book delivers actionable tips on how to reframe your thoughts on everything from alcohol reduction and clearing debts to dealing with heartache and health.' Marie Claire Magazine
Written by a hypnotherapist the book moves your thinking forward as you read it, by changing your perception of life. It is effortless to navigate with chapter summaries, step by step tips and motivational techniques.
Many people are looking for ways to enhance their lives. This book delivers the answers for coping better with everyday living and building a brighter future.
Ailsa explains how our own words are hypnotising us either negatively or positively, hence why we repeat stress in our lives. By following her techniques, you learn to automatically become solution focussed in everyday life and when incidents arise, helping you to overcome challenges.
The book is based on the therapy work which Ailsa teaches clients using her compassionate but no non-sense approach. In her writing, she speaks equally to both men and women of all ages. The chapters cover relevant topics, which Ailsa helps clients with on a daily basis, including anxiety and depression. The first five chapters teach how to get into the AMAZING zone by cutting out the old negative habits from your mind. Then the book works through the various topics of life – work, debt, wealth, relationships, finding love, parenting, addictions, heartache, bereavement and health
There is no point just pretending to be positive if you have real issues which need sorting out. Nowadays most people are stressed about something. Everyone faces some challenge at some point. The book helps you to identify the hot spots of stress in your week so you can break them down by making new choices and decisions. The book trains your mind to get out of black and white rigid thinking by finding an alternative way forward. Ailsa's easy to do hypnotherapy style techniques (stepping stone, red triangle, clouds in the sky, photo album and climbing out of a hole…) are written into the text to move the subconscious mind on. The longer you ignore the stresses in your life the more they just pile up. By changing the deeper part of your mind, you can get into the mindset that everything, no matter what, can work out AMAZINGLY well.
This book offers a supportive helping hand to get your life on track.
About Ailsa Frank
Hypnotherapist, keynote speaker and self-help author Ailsa Frank, experienced a significant crisis in her own life, which resulted in a mental breakdown and being alienated from her child, family and friends. During her recovery she found the answers for herself to recover and then went on to train as a hypnotherapist. Since 2005 she has helped thousands of clients to improve their mindset to cope with their lives. She has sold tens of thousands of copies of her hypnosis recordings worldwide. After initially successfully self-publishing Cut the Crap and Feel Amazing, the rights for the book were bought by Hay House and has been translated into other languages. Ailsa's hypnotherapy case studies have been featured in many UK magazines and Newspapers, and she has written for publications such as Daily Mail.
Book extracts
Introduction
'In 2002, my life looked perfect – from the outside. Behind the scenes, however, my 19-year marriage was falling apart. And so was I. In the autumn of that year, I had a mental breakdown, was sectioned and spent a period of time in a secure psychiatric unit, which is when my whole world changed. I had flipped dramatically from working and being a mother to my gorgeous ten-year-old daughter to living alone in a bedsit. I had been a kind and caring person, but in the process of always looking out for others, I had ignored my own needs for too long, until eventually I'd become so swamped by everyone else's cares and responsibilities that I lost myself. Then, after my marriage broke down, the people I assumed would be there for me, weren't. I know for some of them it was because they were scared by my behaviour during my mental breakdown and didn't know how to react to me.
The bottom line was that as well as losing my mind, I lost custody of my daughter, my home, my family, my friends, my dog, my money, my car and my belongings. It was as if my entire world had been erased like chalk on a blackboard. As a loving and devoted mother, I had spent ten years trying to make my daughter's world perfect. Then, in one fell swoop, I had let her down. I did eventually rebuild my relationship with her, but it would be eight years before I saw her on her birthday again, and even longer than that before I spent another Christmas Day with her. What I missed most during that time was just being there for her and doing all normal things we take for granted, like making breakfast and watching television together.
I chose not to take anti-depressants during that time, because I knew that they would simply mask whatever the problems were, whereas what I had to do was face my circumstances head on learning to cope with my new reality.
I made a decision quite early on during the period of my recovery that, somehow, my life would be AMAZING, despite everything that had happened. Today, perhaps the most AMAZING thing about it is the relationship I now have with my daughter.
Although I have good relationships with my family and ex-husband now, I know what it feels like not to be believed in or approved of by your friends and family, and how difficult it is to have to learn to cope alone. And I know that if I can change myself and the circumstances of my life, every client who comes to me feeling lost, stressed, upset or unable to cope can make their life AMAZING too.
When I set out as a therapist, I hoped to be able to use the knowledge I had gained for myself to help just one person, Little did I know that I would end up helping thousands, which is something I'm immensely proud of, because everyone's life matters – not just to them, but to me too. Every time I help someone I know it is because of what I went through. I wouldn't change my past now because I know the suffering I went through made me dig so deep for answers and solutions to heal my life that I now have those tools to help other people cope with everyday stresses and events. I have learnt we can all overcome anything and we can turn our lives into something amazing.'.
Chapter 3
I teach these exercises to all my clients to help them control their feelings. Try using them regularly whenever you find yourself worrying, feeling nervous, anxious, hyperactive, stressed or being negative.
Clouds-in-the-sky technique
To release negative thoughts or worry, use the fingers of your right hand to rub, tap or press the knuckles of your left hand to reassure yourself that everything will be fine. You can do this subtly in front of other people – if you clasp your hands, no one will notice you rubbing, tapping or pressing your knuckles. Say to yourself, 'Let it go. Let it pass.' Imagine the bad feeling passing by. Thoughts are fluid, moving objects that will pass like clouds drift across the sky if you allow them to do so. Repeat the exercise until the bad feelings pass and repeat it regularly throughout the day to ward off anxious or worried feelings.
Red triangle technique
Visualize a red triangle in your mind. Put the negative thoughts, fears, bad feelings, uncomfortable emotions, paranoid thoughts, bad habits and stress into the triangle. Then imagine the triangle shrinking until it is as small as a speck of dust. Then imagine blowing the speck of dust away. As the triangle disappears, you will create space for AMAZING solutions to reveal themselves to you during the coming days and weeks. You can say to yourself, 'I am safe. It's going to be fine.' Repeat this exercise as often as you want. Presume that, from today, good things will come and people will have good things to say about you.
• LIBERATE yourself by letting go of past grudges, worries and anxieties using the above techniques. Most things are not important.
Anxiety is fear of the future: 'What if something bad happens?'
I teach clients, 'What if something AMAZING happens?
What if it turns out to be the best thing?'
The next time you worry about the future, joke to yourself,
'What if it is the most AMAZING thing?' and SMILE.
Chapter 5
I can do it. I am doing it. It is done.
Everyone has felt stuck or unmotivated about something at some point. You may have things you need to do right now or goals you want to achieve, but you may not be able to get started or see a way of achieving the bigger goals.
Black/white/grey thinking
People tend to see things as either black or white and fail to realize that there is a whole grey area in between the two, which is where all the solutions are.
An example of black-and-white thinking is:
• black = someone wants to change their job but they can't see how to do it so they automatically think…
• white = 'I have to stay here' or 'It is too difficult to get a new job'…
• whereas the answers lie within the grey area, where the solutions are…
• grey = they could start looking for other job options, or investigate new training, or apply for some jobs.
It's a good idea to look for one thing in the grey area that will help you to achieve whatever it is you are trying to do. Seeing everything as either black or white can make you feel stuck, and when you feel stuck you may procrastinate and end up doing nothing at all. Often, thinking about doing something is more taxing than actually doing it, particularly when 'doing it' simply involves picking up the phone and getting it sorted out. Look for all the available options. Be creative when looking for answers. And, from now on, remember the grey area.
Articles

https://www.dailymail.co.uk/home/you/article-4554830/Should-call-time-wine-o-clock.html
https://www.marieclaire.co.uk/life/hypnotherapy-can-really-help-drink-moderation-626053#vfkZeEmw0iWyxy6K.99

Jack Black has gorgeous gift sets which are ideal for starting the New Year with perfect skin care, toiletries and shaving kits! > www.getjackblack.com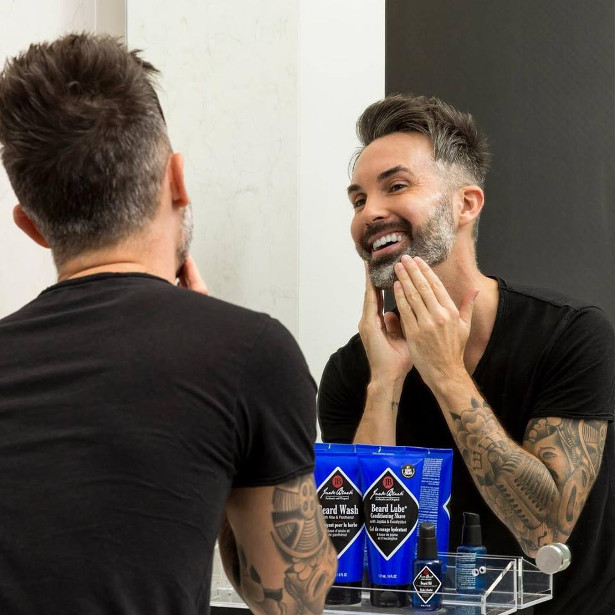 FACEBOOK | TWITTER | INSTAGRAM | PINTEREST
Jack Black creates exceptional-quality grooming products for those who just want to look and feel their best – without having to fuss or primp. And while we offer a wide range of solutions for a healthier outer body, all Jack Black products have one thing in common. They work. Really well.
Jack Black's full online catalog of men's products can be found at the following link: www.getjackblack.com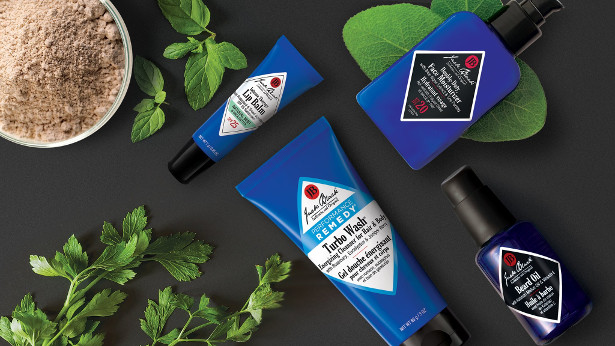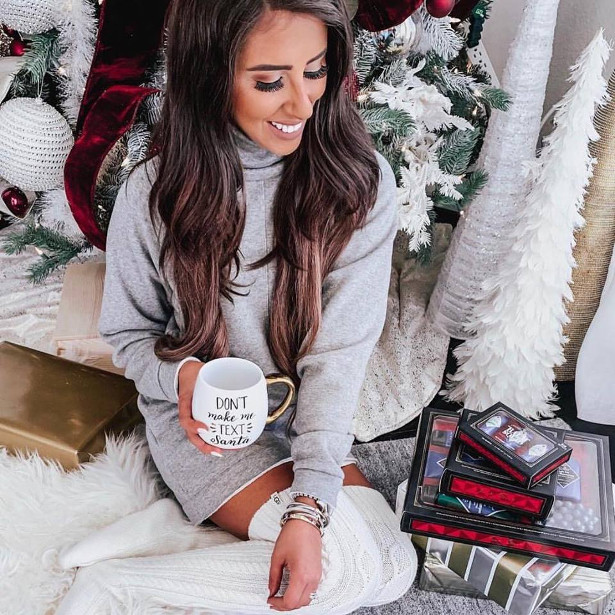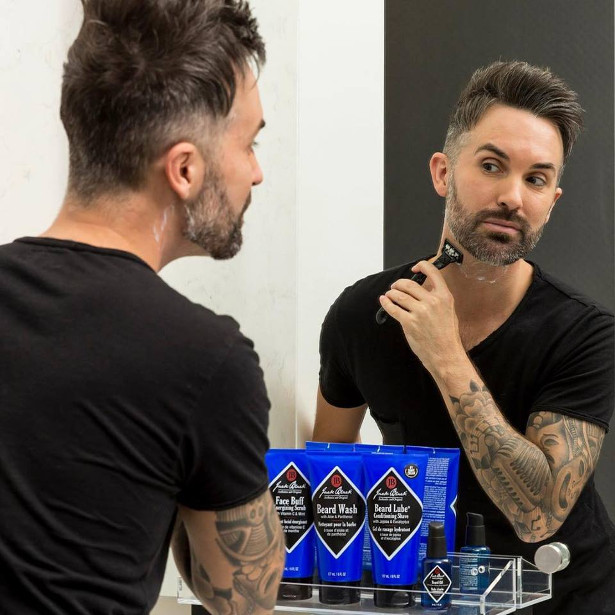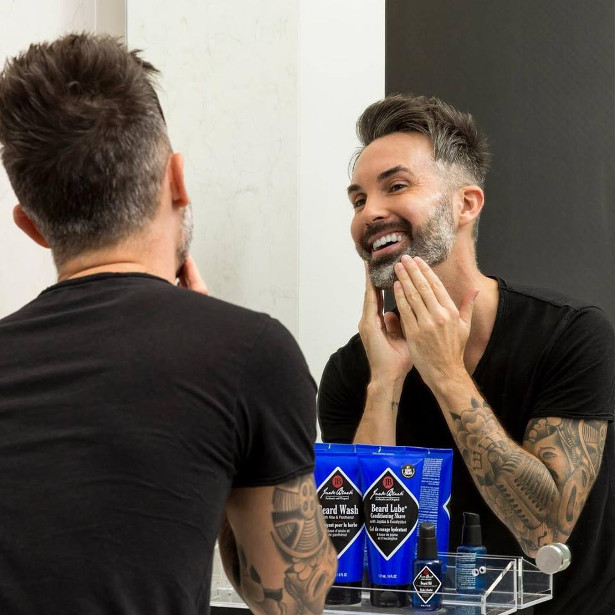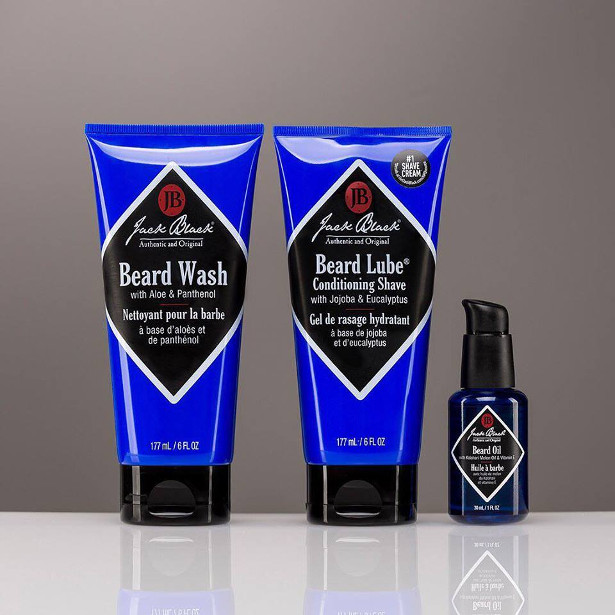 Getting into the "Zone" so you can have that optimum workout is what we all want, but how can we do this consistently and what is the best music to listen to?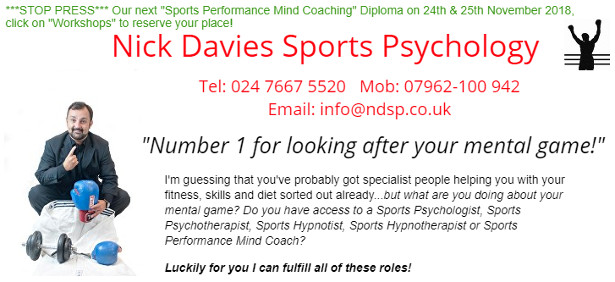 By Nick Davies Sports Psychology & Hypnosis
Working in the field of sports Psychology for over 12 years now, I have worked with pretty much every sport from grassroots up to international level, so understanding the different types of exercise is really important.
If you're looking for explosive types of anaerobic exercise like sprinting and strength training you need your brain to be producing beta waves, so you need to increase your respiration and heart rate. Music with a strong, fast tempo is ideal, these are the dance hall bangers that you jump around to.
However if you're doing slower more aerobic exercises like treadmill running, cross trainer or rowing machine you need a steadier beat as you want to be breathing more deeply in order for your brain to be producing alpha waves, so a slower more steady beat that is more consistent, something like "The Best 100 Running Songs".
Another technique you can use is what we call in NLP (Neuro Linguistic Programming) is called "Anchoring", this is where you associate a stimulus with a peak state.
Most people press a thumb and a forefinger together but I find this stimulus can be a little weak especially if you're tired and need a boost. Read through the process before you do it for real, it goes like this:
Pick three times in the past where you felt the things you want to create e.g. speed, power, explosiveness, determination etc. and write down what you saw, heard and felt.
Sit back in a comfortable chair and imagine you are in your very own state of the art cinema.
Imagine watching yourself on the three occasions you wrote down as a continual loop following each other.
Make the pictures bigger and brighter, make the sounds richer and clearer and imagine stepping into yourself on that screen.
See through your eyes, hear through your ears and really FEEL how great that feels and clench one or both of your fists to associate with those amazing feelings.
The next time you need to access this positive state, stand tall, take a breath and squeeze the fist or fists and feel all those feelings come flooding back.
You can use different stimulae for different states i.e. squeeze your left fist for determination and endurance and your right for explosive power.
By Nick Davies
Nick is a well-respected psychotherapist, hypnotherapist, sports performance mind coach, trainer and speaker in the UK and Europe. Known as "The PTSD Whisperer" because of his specialism in treating trauma quickly and permanently. To see how Nick creates rapid positive change, visit www.ndhypnotherapy.com and www.ndsp.co.uk (sports performance)
Authenticity for all occasions Often translated as "liqueur" or even plum "wine", umeshu is in fact a traditional drink celebrating a fruit that is unique to Japan. Traditionally difficult to find in Europe, Umeshu history goes back to around 300 years ago.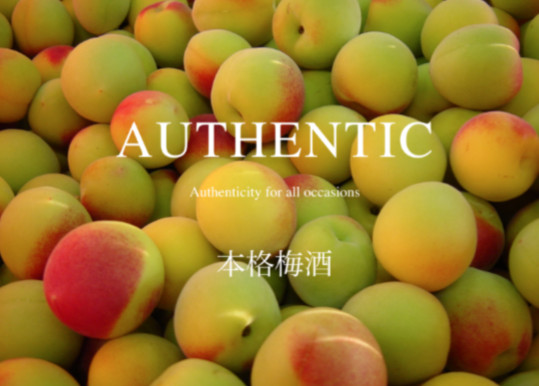 "Japanese traditional drink that evokes apricot, marzipan, almond and Christmas?"    The answer is  CHOYA Umeshu Extra Years 700ml  / made in Japan £42.15 At Japan centre / Japancentre.com
HONKAKU UMESHU: As Japanese wisdom Wabi Sabi teaches to appreciate simplicity, CHOYA is the honkaku (Original method) Umeshu producer and "only" use real premium Nanko Ume fruit, sugar, cane spirit.  CHOYA does not use any artificial additives in any of our products, such as acidulants, flavourings, or colourings.
FLAVOUR: A nice flavour balance is created by ageing the whole fruit with the stone inside by soaking the whole fruit in cane spirit for two years to create a more refined taste. The citric acid in the fruit gives it a pleasant tang and a taste that is sweet and tart with notes of almonds. Simply pour hot water, it brings out the amazing aroma of marzipan to reminds you of mulled wine and brings Christmas spirits.
The uniqueness of CHOYA Umeshu Choya umeshu is incredibly versatile, you will enjoy this elegant drink  – neat, with sparkling water, ice, tonic water, hot water or in cocktails.
You can also enjoy eating the ume fruits or use in the cocktail as a garnish. Alternatively, you can make a delicious fruit cake with them.
About CHOYA CHOYA was founded by the Kondo family in 1914, and at first focused on viticulture. In 1959, the company made the historic decision to start production of Umeshu. Today, CHOYA is the biggest producer of Umeshu in the world.
Britain's International Spirits Challenge Awards    Received World's first Gold Medal in 2016 & 2017, at Britain's International Spirits Challenge, Choya was named liqueur producer of the year.
Drawing a blank (page) on what your New Year's resolution should be this year?
Why not give yourself the gift of time and indulge in good book?

To help closet bookworms out there indulge in their love of reading and ensure they 'book' some time out for themselves each month, the National Theatre has launched an exciting new range of book subscriptions to suit all kinds of reading fans, from play scripts to fiction and even children's picture books.
So if you love picking up a real book, the National Theatre Bookshop subscriptions are guaranteed to surprise and delight, with a book delivery every month over a 6 or 12 month period – meaning you will never judge a book by its cover ever again.
Each delivery will be packaged in bespoke signature wrapping, exclusively designed by the National Theatre.
PLAY IN THE POST
A new script each month, that excites, inspires and promises to get the creative juices flowing.
Chosen by booksellers who love theatre and great writing.
Hot off the press, texts will be a mixture of cutting-edge writing, prescient revivals, and instant classics.
They may be from established favourites, inspired new translations, or writing from emerging talent.
NEW PAPERBACK FICTION
A new fiction title, including books which span genres, periods and imaginations.
Books will include unputdownable page-turners, new voices that have to be discovered and the selected unexpected choice that may not be found in a high street bookshop.
The best choice for a curious reader!
CHILDREN'S BOOKS
Beautiful illustrations, creative plots and cheeky rhymes will get little ones excited about reading and storytelling.
Inspiring imaginations and young minds, books are certain to be appreciated for many years.
Play in the Post
New Paperback Fiction
Children's Picture Books
6 months – £65 (UK delivery)
12 months – £125 (UK delivery)
National Theatre Bookshop – shop.nationaltheatre.org.uk
As the UK's largest artisan food marketplace we see many emerging food trends, and discover many of the exciting foodie innovations to meet them, each year.
www.yumbles.com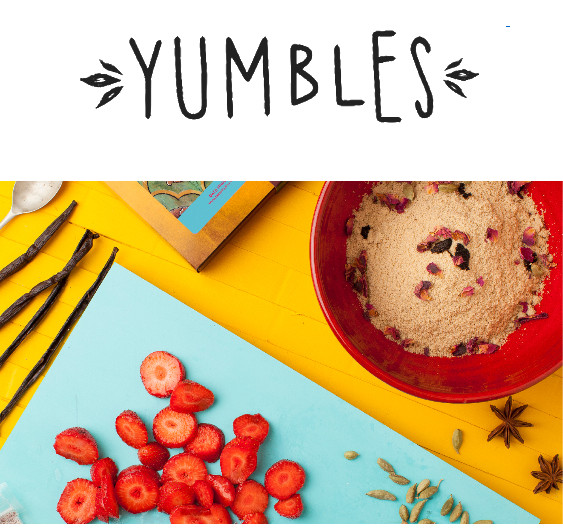 Here's our 7 key food trend predictions for 2019.
1. The vegan lifestyle
The growth in people turning to plant-based diets is phenomenal. Following a more plant based diet is finally mainstream. With abundant options, this lifestyle will only gain more momentum in 2019.
See vegan products >>
2. Non-alcoholic spirit drinks
A shift is happening with more mindful younger generations drinking dramatically less than ever before. Finally some products are emerging that delivery more sophisticated grown-up options to overly sweet soft drinks.
Discover Borrago and Berkshire Blend
3. Refined sugar free foods
Sugar has been firmly in the spotlight of health news in recent years. Chocolate, cakes, drinks, sauces and more are all getting a makeover with refined sugar being cut or dramatically reduced.
See refined sugar free foods >>
4. Bean-to-bar chocolate
The spectrum of flavour that cacao beans have to offer is simply incredible. With the UK's handful of talented bean-to-bar makers flying the flag, like coffee and wine before it, now is the time for cacao to shine.
See bean-to-bar chocolates >>
5. Fermented food
With reported benefits not only for digestive health but also for allergies and weight loss, fermented foods was a key trend in 2018 but what will gain pace in 2019 is the breadth of products fermentation crops up in and crucially so many products are now really delivering on taste. Coffee kombucha anyone?
See fermented food and drinks >>
6. Functional beverages
Whether it's turmeric in your latte, valerian root in your milk or botanical extracts in your waters, drinks are now becoming nutritional powerhouses. One recent exciting launch is No. 1 Rosemary's botanical waters.
See functional beverages >>
7. CBD products
CBD, or cannabidiol, has widely
reported benefits like pain relief and
combating anxiety. We expect to see even
greater appetite for CBD products in 2019.
www.pushfar.com
The Professional Mentoring & Career Progression Platform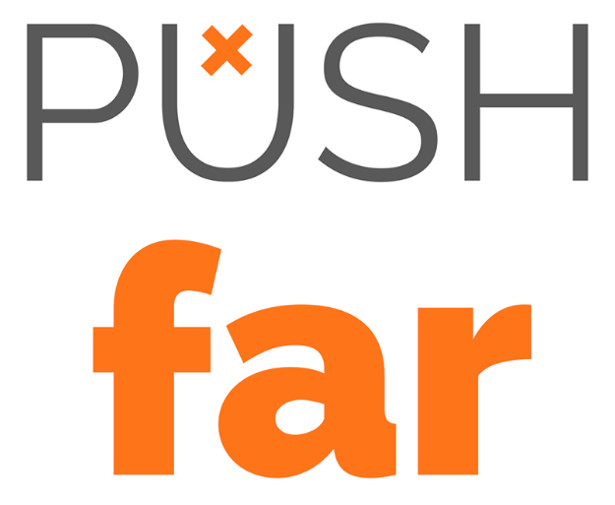 We are PushFar. We believe that through helping one and other in mentoring, networking, opportunities and events, we can all go further in our careers. We believe that career progression really should be easier, more efficient and more beneficial to individuals and companies alike. Launching in January 2019, we aim to make mentoring more accessible, easy and effective. Pre-register today at PushFar.com.
Break the ice at your NYE's party.
Start the New Year feeling optimistic with your shot half-full with vodka, rum or whiskey!
So get the party started with this ice cube tray from Flying Tiger!

Shot Glass Ice Cube Tray – £4 – Flying Tiger Stores – uk.flyingtiger.com
Reawaken this Winter with Searcys at The Gherkin's
'The Art of Being'
all-female line-up of wellness events
Dispel the January blues and blow the cobwebs away. Join Searcys at The Gherkin for a sparking series of chef and wellness events celebrating 'The Art of Being'; the perfect opportunity to reboot after the Christmas break and try something new. Held across the top two floors of London's architectural landmark, Searcys have invited an all-female line-up of artists, cooks and yogis to share their own take on how to live life to the full. The busy month of January sees a special guest menu from Bake Off finalist Ruby Bhogal; a supper club and Q&A hosted by renowned nutritionist Rhiannon Lambert, watercolour classes in collaboration with aperitif Lillet artist-in-resident, Clotilde Lataille and biweekly panoramic yoga classes with Yogasphere.
Bake Off's finalist Ruby Bhogal will kick things off with a special menu celebrating seasonal, ethically-sourced ingredients. Inspired by her childhood, highlights from Ruby's three-course lunch menu include a hearty soup of Jerusalem artichokes with Burford brown egg, a Pot roast guinea fowl with turnips and winter broth and Baked squash, barley, apple, sprout hearts and walnuts.
Giving a nod to her baking passion, Ruby's deliciously indulgent Chocolate and coffee fondant will finish the meal perfectly, letting lucky diners taste the reason for her Bake Off success for themselves. For the health-conscious, Ruby has also designed a tropical Pineapple carpaccio, garnished with agave syrup, black pepper, fresh chilly and mint. During her time on the popular baking TV show, Ruby stole the nation's hearts with her bubbly personality and glamorous appearance, swiftly becoming a favorite with not only fans but judges and contestants alike.
In addition, nutritionist Rhiannon Lambert (BSc MSc ANutr) will be hosting a nourishing three-course supper club on 25 January 2019. Having established herself at London's most renowned health boutiques, Rhiannon leads a team of nutritionists from her Harley Street clinic, and runs podcast Food For Thought. Her recent book, Re-nourish: A Simple Way to Eat Well, is part recipe-book and part lifestyle guide, and will inspire all three courses. The supper club will be followed by a Q&A with Rhiannon, allowing guests to learn the secrets behind creating indulgent yet nutritious dishes to share with friends and family. The special menu includes fresh, wholesome dishes such as Beetroot and goat's cheese salad, Cod with fresh mussels and kohlrabi, and a signature Searcys Bakewell tart for dessert.
A different take on a balanced lifestyle comes from watercolour artist and Lillet aperitifs ambassador Clotilde Lataille, through her special menu of Lillet-based cocktails crafted for Iris Bar at The Gherkin. Clotilde brings art and hospitality together in a unique way, combining her two passions under one roof. Drawing inspiration from colours and nature, Clotilde has created bright and zesty cocktails using unexpected ingredients. Particular highlights are the Carrot Royale (Lillet rosé, carrot juice, grapefruit juice and cayenne tincture), and the Fresh Start (Lillet Blanc, green tea, ginger cordial, Monkey 47 gin and lemon essential oil). Available on Iris Bar menu throughout January and February, Lillet's art-inspired cocktails and mocktails will also be the theme of winter cocktails at the Gherkin. Watercolour enthusiasts are also invited to experience an exclusive watercolour session with Clotilde at a Sunday Brunch on 27 January and 3 February. Originating in the small French village of Podensac near Sauternes, Lillet created the first and only aperitif from Bordeaux, a blend of wines and fruit macerations crafted in Podensac cellars.
Finally, Searcys at The Gherkin have partnered with pioneering brand Yogasphere for a series of twice weekly yoga classes, launching on 12 January. With 360º views across the city below, the beauty of London's seminal glass dome is the perfect place to gain perspective and take time out from your worries. Classes take place on Saturday mornings 8.30-10am, and Wednesday from 7.15am-8.45am. Each week enjoy awakening one of your five senses with a one-hour yoga flow at the top of The Gherkin. Yogasphere uses the 'Science of Yoga' to cut through the mental chatter, counteract digital dependency and dispel our ever-present fear of missing out. Post-class, explore a sensory immersion with a 30-minute sound bath on Saturday mornings, and reset your outlook with a short wellbeing talk on Wednesday mornings.
USA and South Africa Teams Announced for Aberdeen Standard Investments Melrose Sevens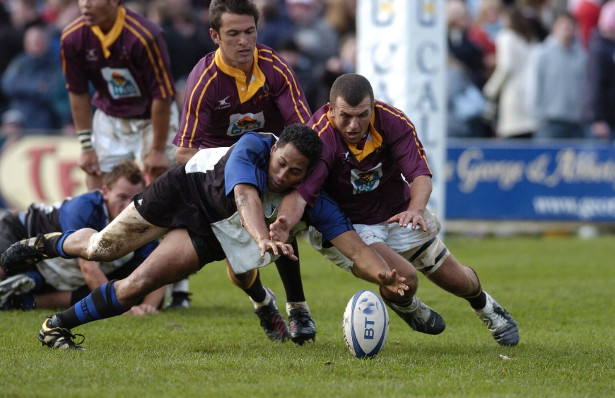 Two international sides with top rugby pedigree are lined up to appear at the 2019 Aberdeen Standard Investments Melrose Sevens. USA's Tiger Rugby will return to the historic rugby sevens tournament for the third time, when it takes place on April 13, while South Africa's Stellenbosch University will attempt to reclaim the title after winning in both 2004 and 2005.
Founded in 2007, Tiger Rugby – based in Roswell, Georgia – has quickly become one of rugby's most interesting sides. Boasting rugby sevens greats and five former Olympians in their ranks, the team hopes that third time will be lucky as they return to the Borders tournament where rugby sevens all began.
Tiger Rugby's Paul Holmes said: "We can't wait to return to the Scottish Borders for the Aberdeen Standard Investments Melrose Sevens next year. We always get such a great welcome, and the support from the crowds makes it all worthwhile. Playing in the birthplace of rugby sevens makes this a very special trip for us, and we're determined to bring the Ladies Cup home to the USA with us on our third visit."
Stellenbosch Rugby Football Club, by comparison, is South Africa's second oldest club, dating back to 1875. Having won the tournament twice previously, the team is eager to return to the Scottish Borders to reclaim the title for the third time.
The Aberdeen Standard Investments Melrose Sevens is the world's original rugby sevens tournament, attracting 24 international and Scottish clubs every year to battle it out to lift the Ladies Cup. The game of sevens was invented in Melrose in 1883 by butcher Ned Haig, and the 128th playing of the Aberdeen Standard Investments Melrose Sevens will take place on April 13, 2019 at the towns Greenyards.
Melrose Rugby President Douglas Hardie said: "We are thrilled to welcome Tiger Rugby and Stellenbosch University back to the Aberdeen Standard Investments Melrose Sevens in 2019. Both teams have a strong connection with the tournament and are always popular with the crowds when they appear on the pitch. We're looking forward to another year of great rugby sevens action at the Greenyards."
Martin Gilbert, co-CEO of headline sponsor Aberdeen Standard Investments, added: "The global reach of the Melrose Sevens is a testament to the legacy of the tournament, and to have such highly-regarded international sides appearing in 2019 is a real coup. Aberdeen Standard Investments is proud to continue our support of such an important sporting event both in Scottish and world rugby, which is always guaranteed to produce an exciting day on the pitch."
Tickets for the 2019 Melrose Sevens start from £10 for children, £15 for senior citizens and £20 for adults. Family tickets are also available for £50, admitting two adults and two children.
For more information about the Aberdeen Standard Investments Melrose Sevens, and to book tickets, visit www.melrose7s.com. Keep up to date with the action on Facebook at www.facebook.com/melrose7s, Twitter @melrose7s and Instagram @melrose7s.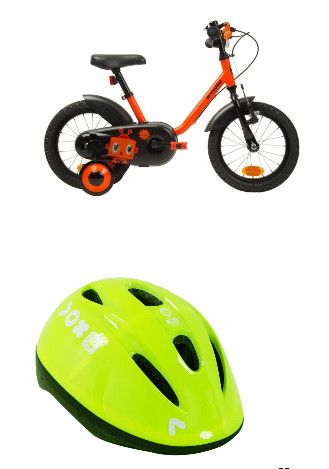 B'Twin by Decathlon 500 Robot 14 Inch 3-5 Years Bike – Was £79.99, Now £74.99
Children who are just beginning to learn how to ride a bicycle will love this bike thanks to its bold colours and quirky design.
Not only that, but the small attachable stabiliser wheels will make riding easy for kids and allow them to learn how to ride a bike at their own pace.
The handlebars and grips are perfectly sized for small hands, and the saddle seat is constructed from foam to make bike rides even more comfortable.
15 – Cycling Cycling – 300 Children's Helmet – Neon B'TWIN – Cycling
B'TWIN 300 CHILDREN'S HELMET – NEON – WAS £6.99, NOW £4.99
Designed for protecting the head of a child aged 3 to 10 years, while riding a bike. Using the head size adjustment wheel, this helmet can be easily adjusted to fit your child's head properly and comfortably.
FURNITURE123.CO.UK REPORTS ON ITS MOST SUCCESSFUL BOXING DAY
– Boxing Day sales see Furniture123 sales through the roof
– The e-tailer has sold more than 1,000 kids beds, 2,300 chests of drawers and 1,800 wardrobes since deals went live on Boxing Day
Furniture123.co.uk is experiencing a surge in sales since its Boxing Day sales began on December 26th, leading to the brands most successful Boxing Day ever.
The e-tailer reported that website traffic is up 110% year-on-year and a 57% increase in visits from mobile devices year-on-year.
Since the deals went live, Furniture123 has sold over 1,000 kids beds, 2,300 chests of drawers and 1,800 wardrobes to shoppers trawling the internet for the best possible deals on furniture.
The e-tailer's Boxing Day deals will continue to run throughout the remainder December and January for those looking to nab themselves a bargain for the new year.
Mark Kelly, marketing manager at Furniture123.co.uk commented "We've seen a huge uplift in sales already thanks to the thousands of shoppers scanning the internet for the best furniture bargains this Boxing Day. This is proving to be our best Boxing Day ever, with traffic to the website up by 110% year-on-year.
"We anticipate a similar level of interest in the deals throughout January as the post-Christmas blues set in and consumers look to cheer themselves up with new items for the home. New year beds are always a popular purchase, as are bedroom furniture sets and TV Units.
To view the Furniture123.co.uk Boxing Day Sales visit https://furniture123.co.uk/content/furniture-sale
BRAND NEW TRAILER AVAILABLE FOR
THE KID WHO WOULD BE KING
Twentieth Century Fox is very pleased to make available the second trailer for Joe Cornish's epic, action-packed adventure, THE KID WHO WOULD BE KING. Featuring British rising stars Louis Ashbourne Serkis, Dean Chaumoo, Tom Taylor, Rhianna Dorris and Angus Imrie, alongside Sir Patrick Stewart and Rebecca Ferguson, THE KID WHO WOULD BE KING arrives in UK cinemas February 15, 2019.
 https://youtu.be/H1OeUck8LQ8

Old school magic meets the modern world in the epic adventure THE KID WHO WOULD BE KING. Alex (Ashbourne Serkis) thinks he's just another nobody, until he stumbles upon the mythical Sword in the Stone, Excalibur. Now, he must unite his friends and enemies into a band of knights and, together with the legendary wizard Merlin (Stewart), take on the wicked enchantress Morgana (Ferguson). With the future at stake, Alex must become the great leader he never dreamed he could be.
Appliances Direct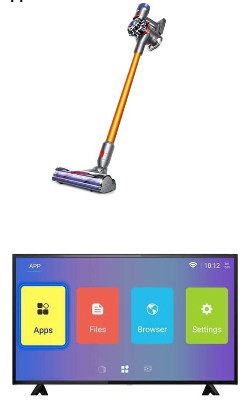 Dyson V8 Absolute Vacuum Cleaner
Price: WAS £339.00, NOW £299, SAVE £40
electriQ 50″ 4K Ultra HD HDR LED Android Smart TV with Freeview HD
Price: WAS £499.99, NOW £277.97, SAVE £222.02
electriQ 12 litre Low Energy Dehumidifier for up to 3 bed house with Digital Humidistat and UV Plasma Air Purifier
Price: WAS £179.98, NOW £139.95, SAVE £40.03
Bosch Serie 6 Washing Machine WAT28371GB 9kg 1400rpm
Price: WAS £509.97, NOW £380, SAVE £129.97
Laptops Direct
Lenovo IdeaPad 320-14AST AMD A6-9220 4GB 1TB 14 Inch Windows 10 Laptop – Silver / Blue
Lenovo IdeaPad 320-14AST AMD A6-9220 4GB 1TB 14 Inch Windows 10 Laptop
Price: WAS £319.97, NOW £239.97, SAVE £80
electriQ HD 1080p Wifi Pet Monitoring Pan Tilt Zoom Camera
Price: WAS £59.97, NOW £19.97, SAVE £40
Awakening to Love Press Releases Its First Book Entitled Relationship Chronicles: The Truth About the Stories We Tell Ourselves Go from a relationship victim to a relationship rock star with this debut from author James A. Valentine
DOVER, Del., December 21, 2018 – A page turning debut in the tradition of Osho's "Being In Love" and the spiritual teachings of Eckhart Tolle and Byron Katie, "Relationship Chronicles" is a dynamic self-help, personal development book, and Amazon best-seller from spiritual teacher James A. Valentine that will take his readers behind the veil to one of life's greatest struggles – relationships. This book will challenge his readers to contemplate everything they have ever believed about love and relationships and give them the tools to transform it into a powerful force in their life.
In this book, author, speaker, and spiritual life coach James Valentine chronicles the journey his readers take from longing for love to finding the love of their lives, and then after disappointment, finding themselves right back where they started. He will expose the stories they tell themselves about why it didn't work and why they couldn't find lasting love and introduce the hard truths along each path of the journey to once and for all open his readers up to true, enduring, and authentic love.
James A. Valentine, the father of a beautiful daughter, Savannah, has been working as an author, minister, spiritual life coach, speaker, and teacher for over 25 years.
After entering the darkest period of his life, James was able to identify and overcome roadblocks, pain, and struggles that he had lived with unconsciously for most of his life. Through his journey of self-discovery and self-love, he learned and implemented certain techniques in his life that allowed him to see almost instant positive results, letting go of unhealthy relationships, self-sabotaging thoughts, and more. This book will challenge and redefine every relationship in life for the better.
Available now in Print & eBook online from Amazon, Barnes & Noble, Smashwords, BookBub, Goodreads, and in partnership with publisher ATL Publishing.
LouLou Clayton Custom Pet Portraits
Happy New Year!
I hope everyone is having A Great Holiday Season!
Also I would like to give a big thank you to those who commissioned pet portraits & ordered gift certificates!
I am beyond thrilled and honored to have shared Christmas with you & yours!
Happy New Year 2019!!
Upcoming Events
Pottery Barn-King of Prussia
Sat & Sun Jan. 19th & 20th 11-5pm
160 North Gulph Road
King of Prussia, Pa
Now taking commissions for February 2019
Everything is Done online!
Gift Certificates
Dog Portrait Gift Certificates make for a great gift
for your dog loving friend or family member!
Gift Certificate recipients choose their
favorite pix for their custom portrait to send to me!
HAPPY NEW YEAR 2019!!!
QUESTIONS? 484-680-4487
website loulouclayton.com
email loulou@claytonpetportraits.com
Enjoy a Dry January with Heartsease Farm pressés
An award-winning range of sparking pressés could be just the tonic to help you get through Dry January.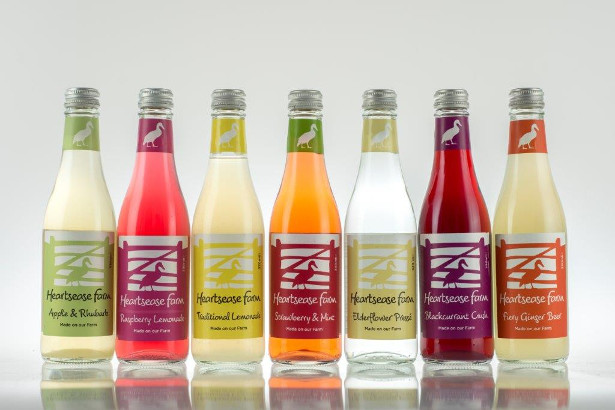 Last year, 4 million people are thought to have abstained from alcohol during Dry January.
Heartsease Farm is a range of seven premium sparkling pressés made with Welsh spring water from a family farm dating back to the early 20th century.
The range of sophisticated drinks comes in seven lovely flavours:
Apple & Rhubarb – Carbonated spring water with British apple juice and rhubarb juice.
Elderflower Pressé – Carbonated spring water with elderflower extract.
Traditional Lemonade – A Great Taste Award winner.
Fiery Ginger Beer – A Great Taste Award winner. Judges said it is "well balanced with fresh tangy notes from the lemon and gentle warmth from the ginger with a lingering finish and tingle on the tongue. Truly refreshing."
Strawberry & Mint – Another Great Taste Award winner.
Raspberry Lemonade – Won a Gold Medal award from the British Bottlers Institute.
Blackcurrant Crush – British blackcurrant juice with carbonated spring water.
All are lightly pasteurised to preserve quality, use natural ingredients and real fruit juices. They are available in three fully recyclable sizes: in 330ml and 750ml glass bottles as well as, uniquely, a plastic 425ml PET bottle.
Stockists include Ocado and Morrisons as well as independent farm shops and delis plus pubs and bars nationally and prices start at £1.29.
The Heartsease Farm premium pressé range is part of Radnor Hills, one of the UK's leading soft drinks manufacturers.
Heartsease Farm is the name of the family farm in Powys, mid Wales from where the spring water is sourced. State-of-the-art technology is used to extract the water, which is rich in trace minerals, from below the ground and all products are bottled at source on the farm.
William Watkins, Managing Director of Radnor Hills said: "Our Heartsease Farm range of drinks reflect the heritage of the farm and our passion for great flavours. We use only the best available ingredients from the countryside, blended with our own spring water, to traditional British recipes."
www.radnorhills.co.uk
Facebook: @radnorhills
Twitter: @Heartseasefm
Instagram: Heartsease_Farm
KICKSTART THE NEW YEAR WITH SOME PRE-BOOKABLE EXPERIENCES THAT FEED THE MIND AND BODY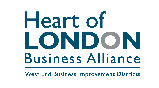 31 December 2018: Kickstart the New Year with some experiences that feed both the mind and body in London's West End this January, including:
a fascinating delve into Fortnum & Mason's delicious history;
a conjured drink in Piccadilly's new magic-themed bar – Maskelyne and Cooke
a Friday-late drawing, talking, drinking and DJ session at the National Portrait Gallery,
a literary evening celebrating Penguin Classics at London's oldest bookstore, Hatchards;
a peek under the skin at BodyWorlds exhibition
the chance to get fit on a float at the Haymarket Hotel
Fortnum & Mason's Delicious History
While the Christmas decorations may have disappeared, Fortnum's luminous sparkle remains year-round. The famous Piccadilly landmark has a long history of food innovation: from the famed birth place of the Scotch egg, to the first English shop to sell Mr Heinz's famous beans. These stories and more, can be enjoyed on the 'delicious history' tour conducted by the charismatic and extremely knowledgeable in-house archivist Dr Anne Tanner. The next tour takes place from 11.00 – 12.45pm on 24 January and there are also tours on 7 and 21 February, they costs £40 per person. https://www.fortnumandmason.com/events/delicious-history-tour
Magical Newcomer – Maskelyne & Cooke
Adding a whisper of magic to a night out, Piccadilly's latest drinking den, Maskelyne & Cooke, combines cocktails and history with the art of illusion. The glamourous reinvented cocktail bar, located in Le Meridien Piccadilly takes inspiration from celebrated Victorian magicians John Neville Maskelyne and George Cooke, whose popular magic show ran from 1873 to 1904 at the Egyptian Hall on Piccadilly.
As well as live magic shows, every Tuesday, Wednesday, Thursday and Saturday, there is an extensive bar menu and eight bespoke cocktails that recreate an element of the Maskelyne and Cooke story. Signature cocktails include, 'One Shilling' the cost of the entry to the Egyptian Hall magic show – a delicious mix of Copperhead Gin, Campari, Martini Rosso, Mineral water; also 'Levitation,' a nod to the illusion trick believed to be the invention of Maskelyne, not Houdini. This gin based creation features St. Germain Liquor, Agave Syrup, Lavender bitter and Butterfly pea flower tea. www.maskelyneandcooke.co.uk
Free artist-led drawing sessions, DJs talks and drinks at the National Portrait Gallery's Friday Lates
Fuelled with creativity, inspiration and conversation, The National Portrait Gallery's free Friday Lates are a great way to kick start the weekend. Against the musical backdrop of cool DJ-sets, visitors can enjoy a drink at the pop-up bar, join a mass art occupation of the Gallery with artist-led drawing sessions and explore ideas about art, culture and society at the gallery's revolving talks programme. Open until 9pm, Friday lates are also an opportune time to visit the world-class exhibitions, discover the Collection and take a look around the free Gallery displays. For more information: https://www.npg.org.uk/whatson/fridaylates
Pick up a Penguin at Hatchards on Piccadilly this January
Trading on Piccadilly since 1797, it's rather appropriate that London's oldest bookshop, Hatchards, should host an evening celebrating the historic catalogue of the Penguin publishing house this January 31st at 18.30.
The Penguin Classics Book is an enlightening companion to the largest library of classic literature in the world. The Hatchards team will be joined by Henry Eliot, one of book's editors who will discuss the publication. Spanning 4,000 years, from the legends of Ancient Mesopotamia to the poetry of the First World War, with Greek tragedies, Icelandic sagas, Japanese epics and much more in between, it encompasses 500 authors and 1,200 books, bringing these to life with lively descriptions, literary connections and beautiful cover designs. Tickets cost £9 or £35 with the book: https://www.hatchards.co.uk/hatchards-calendar
New permanent London home for Body Worlds' Exhibition
London's latest visual and interactive experience, BODY WORLDS' is the new and largest collection of Dr Gunther von Hagens' renowned world-touring exhibition of real human bodies. Housed in the former Trocadero, at 1 Piccadilly Circus, the new permanent display has been especially curated for London and enables visitors to journey through the human body and discover the magic and mysteries that lie underneath the skin.
As well as providing fascinating insight into the inner workings of the human body and showing the effects that daily lifestyle choices have on health – the exhibition is also designed to stimulate curiosity about the science of anatomy and physiology. Adult prices from £24.50. For more information, visit: https://bodyworlds.co.uk
Floating Fit with Aquaphysical at Haymarket Hotel
Forget hitting the gym this January, Haymarket Hotel has teamed up with water based fitness experts, AQUAPHYSICAL for FloatFit HIIT Saturday sessions in its subterranean pool. The revolutionary FloatFit HIIT workout includes burpees, lunges, squats, mountain climbers, the plank, stretching… all on water.
To complete the session, afterwards guests can feast on a healthy Recovery Brunch at Brumus Restaurant which includes vitamin-packed dishes such as crushed avocado on rye with grilled chorizo; freshly baked waffles, banana, strawberries; and sweetcorn chilli fritters with avocado, tomato, lime salsa and poached eggs. Available 12, 19 and 26 January, the 30-minute sessions start at 8.45am or 9.45am followed by breakfast. The cost is £35 (plus a £2.75 booking free) per person including an instructor-led training session, mineral water and brunch. Floats and towel also provided. https://www.firmdalehotels.com/hotels/london/haymarket-hotel/floatfit-hiit-with-aquaphysical/