GREAT BRITAIN WHEELCHAIR RUGBY ANNOUNCE LINE UP FOR THE RETURN OF KING POWER QUAD NATIONS TOURNAMENT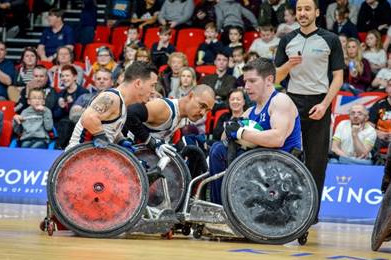 Following the huge success of the inaugural King Power Quad Nations tournament in 2018, which saw over 5000 supporters watch Paralympic Gold, Silver and Bronze medallist teams from around the globe compete in Leicester, Great Britain Wheelchair Rugby have announced their players for the 2019 tournament in a line up which includes athletes who have previously represented their country in the Paralympic Games.
Described by spectators and sports commentators as brutal, the supercharged tournament will be held at Leicester's Morningside Arena between Friday 1st March and Sunday 3rd March 2019, bringing together three incredible days of the world's best 'Murderball' teams for this intense, elite-standard competition. Competing, Great Britain will be up against Japan, who won the Gold medal at the World Wheelchair Rugby Championships held in Sydney this summer; Canada who is currently ranked 4th in the world and France ranked 7th.
Representing Great Britain will be three Leicester Tigers players; Gavin Walker, Jamie Stead and Leicester University student, Nick Cummins along with a surprise selection: Kylie Grimes. Kylie last played international wheelchair rugby in 2012 and returns to the game following a three-year spell with British Athletics. As an experienced low point player Kylie provides the coach with more opportunities to use high pointers Aaron Phipps and Stuart Robinson.
The 2019 Great Britain King Power Quad Nations Line up is:
Kylie Grimes 0.5(F)
Jonathan Coggan 0.5
Ryan Cowling 1.0
Nicholas Cummins 1.5
Gavin Walker (Vice Captain) 2.0
Chris Ryan (Captain) 2.0
Jamie Stead 2.5
James Roberts 3.0
Aaron Phipps 3.5
Stuart Robinson 3.5
The three-day tournament marks an important performance opportunity for Great Britain ahead of the 2019 European Championships in Denmark where
Team GB will defend their title, and ahead of the World Wheelchair Rugby Challenge which will be played alongside the Rugby World Cup in Tokyo in October and involve the top eight teams in the world.
Fast paced and violent, players compete in specially-designed, manual wheelchairs and must meet a minimum disability criterion, classifiable under the sport classification rules. All competing athletes were either born with physical disabilities, or have suffered illness which has affected their mobility, or else experienced life-changing injuries through accidents, including those serving in the armed forces.
Head Coach Paul Shaw said, 'As always it has been a difficult selection and we have had to leave out some strong and experienced athletes but it's good to have competition for places and to be able to try some new lines. We have a really good competition programme this year which includes defending our European title in the summer, so we want to get off to a strong start'.
David Pond, Chief Executive Great Britain Wheelchair Rugby comments, "I'm really excited to be returning to Leicester for this tournament which again sees us play some of the top teams in the world, including Japan, recently crowned as World Champions. I like the selection and it's good to see a female athlete earn a place in the squad. Kylie is proof that if you are good enough then being female is no barrier to making this team. As always I am humbled by the support we are getting from our sponsor King Power and from the many businesses and local people in the city."
The King Power Wheelchair Rugby Quad Nations tournament will take place 1st – 3rd March 2019 at the Morningside Arena with daytime and evening sessions over three days. Family tickets and concessions for Schools and Students will also be available.
For more details visit www.wrquadnations.com
NEW CLIP
"GO TO WORK"
FOR
A DOG'S WAY HOME
Sony Pictures UK is pleased to make available a new clip "Go To Work" for A DOG'S WAY HOME. Based on the book by W. Bruce Cameron (A Dog's Purpose), A DOG'S WAY HOME introduces us to Bella (voiced by Bryce Dallas Howard) and chronicles her journey to be reunited with her best friend, Lucas (Jonah Hauer-King).
A DOG'S WAY HOME is out in UK cinemas on Friday.
Watch the "Go To Work" clip on YouTube here: https://youtu.be/G3e-OmOK0u8
A DOG'S WAY HOME stars Bryce Dallas Howard, Ashley Judd, Jonah Hauer-King, Alexandra Shipp, with Wes Studi and Edward James Olmos, and arrives in UK cinemas January 25th.
A Dog's Way Home chronicles the heartwarming adventure of Bella, a dog who embarks on an epic 400-mile journey home after she is separated from her beloved human.
A DOG'S WAY HOME releases into UK cinemas January 25, 2019
I CARROT BELIEVE IT!
KELLOGG'S INTRODUCES 'CARROT' CEREAL
Kellogg's has introduced its first ever vegetable granola, which features real carrots.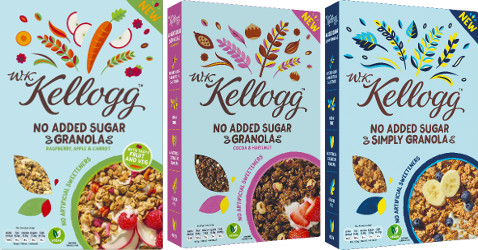 The W.K. Kellogg Raspberry, Apple & Carrot Granola is the first time the brand has used vegetables as an ingredient in its 112-year history.
Named after Kellogg's founder, William Keith Kellogg, the W.K Kellogg range launched in 2018 with a selection of nutritious, vegan cereals with plant-based ingredients.
The three new flavours include Raspberry, Apple & Carrot Granola, and Cocoa & Hazelnut Granola, and a plain No Added Sugar Simply Granola.
Each box is free from artificial colours and flavours, with no added sugar – but is instead packed with tasty, responsibly sourced ingredients.
The new WK Kellogg flavours will be available at all major supermarkets from the end of January at £3.79 for 570g, vs £3.49 for the No Added Sugar Simply Granola.
NEW!
W. K. Kellogg No Added Sugar Granola Raspberry, Apple & Carrot
Toasted clusters of oats with raspberry, apple and carrot, made with no added sugar or artificial sweeteners.
NEW!
W. K. Kellogg No Added Sugar Granola Cocoa & Hazelnut
Toasted clusters of oats with cocoa and hazelnut, made with no added sugar or artificial sweeteners.
NEW!
W. K. Kellogg No Added Sugar Simply Granola
Plain flavoured toasted clusters of oats, made with no added sugar or artificial sweeteners.
Sofas by Saxon start the New Year with a Bang!
Sofas by Saxon are really stepping things up for 2019 with the introduction of no less than 16 beautiful new furniture designs, hundreds of new fabrics, not to mention a simply stunning new Harris Tweed Collection.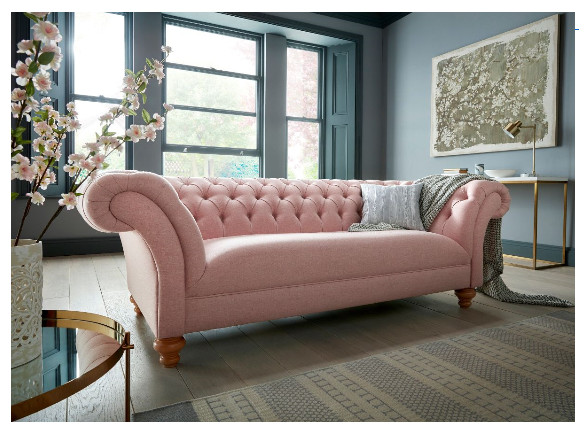 London Sofa shown here in Amatheon Clever Wool, Colour: Blush
The designers at Sofas by Saxon have been super busy coming up with a whole host of gorgeous new sofa, chaise and chair designs for the new season. There's something for everyone with simple clean lines for contemporary interiors to elegant sweeping scroll arms and deep buttoning for those with more traditional tastes. Each one oozes style and sophistication and is lovingly handcrafted-to-order in the company's Lancashire workshops.
Langham Sofa shown in Varese Luxury Velvet in Pale Moss, Islington Sofa shown in Moda Clever Linen in Smoke, Queensbury Chaise shown in Varese Luxury Velvet in Denim and Knightsbridge Chaise shown in Industrial Cracked Wax Leather in Espresso.
Also new, are 9 fabric collections and 2 leather collections. Each and every one was selected with scrupulous care and attention and has been chosen for its exceptional quality, beauty and exacting standards. Over the past 35 years, Sofas by Saxon have built up solid trusted relationships with a great number of the industry's top producers from innovative cloth designers like Harlequin and The Designers Guild, to proud Yorkshire wool weavers such as Abraham Moon. Paired with Sofas by Saxon's elegant designs, the results are always exquisite.
Paddington Footstool shown in Harris Tweed Houndstooth in Burnt Umber
Very noteworthy, amongst the new fabric collections you will find 10 authentic Harris Tweeds. Creating a Sofa Collection in it's own right, the Harris Tweeds are the epitome of finely-crafted fabrics. These legendary fabrics are hand-woven by skilled weavers in The Outer Hebrides and are made from 100% pure new wool. Coupled with any of 50 stunning sofa designs, the new Sofas by Saxon Harris Tweed Collection brings instant warmth and timeless style to any room.
Harris Chesterfield Sofa shown in Harris Tweed Huntsman Check Mountain Bracken, Harris Scroll Chair shown in Harris Tweed Huntsman Check Ocean Spray, and Harris Grosvenor shown in Harris Tweed Houndstooth Peatland.
This International Women's Day celebrate women's rights and #BalanceforBetter –
Head to the National Theatre Bookshop to buy a striking present for the women in your life!

"Here's to strong women. May we know them. May we be them. May we raise them." – unknown
1. Woman Power A5 Notebook – £15
2. Woman Power Mug – £10
Available from National Theatre Bookshop – shop.nationaltheatre.org.uk
NEW VIDEO AND SURVEY: 1 in 4 AA Members Don't Think About Car Crime
The AA has released a new video which aims to tackle car theft and car crime after:
1 in 4 don't think about car crime
1 in 10 think modern cars are theft-proof
4% don't bother to lock their cars
According to police figures for 2017, there were 280,313 recorded offences of theft from vehicles (13% more than 2016), and 103,644 were stolen (19% more than 2016) in England and Wales*
There are two types of car theft: from the vehicle and theft of the vehicle. Both can be planned or opportunistic.
Taking extra care if your car has a keyless entry system is essential – as signals from your key can be relayed.
Ensure you always stand by your car and listen for the 'click' of the locks before you walk away from your car as thieves now use signal blocking which blocks the 'lock' signal sent by the key.
You can read the AA's Top Tips on Keeping your car safe here:
https://www.theaa.com/car-insurance/advice/car-theft
Always check your door handles are locked before you leave the car. Make sure your car is locked and be careful not to accidentally unlock your car when you put your keys in your pocket.
Remove anything from your car that could be of value to thieves.
Use a locked garage if you have one.
When looking for a public parking space try to use a car park that offers good security, such as one accredited by the Safer Parking Scheme. Avoid parking in dark streets away from public activity.
If your car has a keyless entry system then keep the key in a signal blocking pouch and keep it as far away from the car as possible.
Always keep your keys in a drawer or other safe place, not on the hall table or a convenient rack near the front door – keys are frequently 'fished' by thieves using a pole and hook through the letterbox.
Consider using a mechanical steering locking device – this could put off an opportunistic thief.
Fit a Thatcham certified immobiliser. These aren't as vulnerable to some of the new electronic techniques that thieves may use to bypass your car's standard security features or to override a keyless entry system.
Consider fitting a tracking system to help find your car if it's stolen (for upmarket cars this may be an insurance requirement).
If you're selling a car, always accompany potential buyers on a test drive. And if you change seats, take the keys with you and hand them over when you get back in the car.
More information: https://www.theaa.com/car-insurance/advice/car-theft
WORKERS SEEKING OUT BENEFITS THAT DELIVER REAL-WORLD CONNECTIONS WITH COLLEAGUES
– Increasing demand for workplace sports teams

www.perkbox.com/uk
These are more popular than sabbaticals and duvet days
1 in 5 say these types of benefits make them more productive
THE UK workforce is increasingly keen for companies to offer them more team-based perks such as company sports teams, according to new research.
A study of 2,315 UK workers published in the 2018 Great Perk Search Report by Perkbox, the UK's fastest growing employee benefits platform, shows that employees today are eager for bosses to offer them incentives that they can enjoy with their colleagues, such as sports-based activities.
These workplace benefits are higher prized than more traditional ones which are enjoyed in isolation – sabbatical opportunities (64/100), duvet days (75/100) and free days off for your birthday (85/100) – scoring 75/100 on average.
Of those who are interested in sports-based workplace activities, more than 1 in 7 (15%) said they would enjoy a company fitness challenge undertaken with colleagues, such as a marathon or cycling peloton.
Interestingly, the data revealed how offering these sports benefits can have a clear impact on businesses' productivity and recruitment costs – 27% said they would feel more loyal to the company, 20% would feel more productive and even 18% said they would be less likely to leave.
And it has a positive impact on the workforce too – more than 1 in 4 (29%) admitted they felt workplace sports teams were fun, as well as quite simply being enjoyable (27%).
Despite the popularity of these kind of benefits and the positive impact they can have on boosting employee engagement and wellbeing, only a small number (5%) revealed their workplace offers a benefit of this nature.
Chieu Cao, CMO & Co-Founder at Perkbox, said: "It's interesting to see that workplace sports teams are rated so highly by UK employees, and how these are proving more popular than more traditional perks like duvet days, free days off for your birthday and sabbatical opportunities – all of which are enjoyed alone and not with the rest of the workforce. This highlights a shift in how people want to be rewarded and interact with their team. This is especially interesting at a time when a lot of industries involve less face to face interaction than ever before. Although workers are more virtually connected and social than before, clearly this is making them value real-world connections with their colleagues more than they have previously.
"Successful businesses rely on employees working together cohesively and these types of team perks really help to make this a reality – as the sense of team and the interpersonal skills they promote will be carried into day to day work too. This is good news for many employers because sports-based perks can actually have positive implications for both the workforce and the company on a broader scale. Sports-based activities improve morale, team-building skills and health and wellbeing."
To review the findings in more detail, go to www.perkbox.com/uk/resources/library/interactive-the-great-perk-search view or download the 2018 Great Perk Search Report.
Perkbox works to help companies increase motivation and engagement among employees, making businesses more inspirational place to work.
The online platform provides access for employees to snap up incentives and rewards, earned through their workplace.
For more information about Perkbox and to book in a chat to understand how they can help motivate your staff, visit www.perkbox.com
Save up to ½ price on AVEENO® Baby at Boots!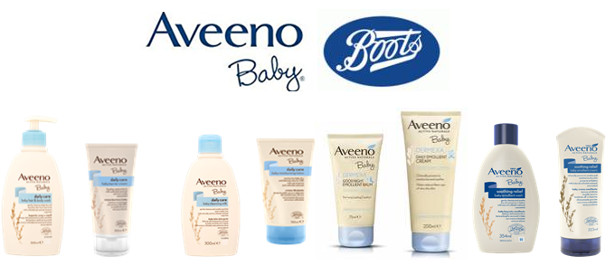 Boots customers can now save half on AVEENO® Baby Daily Care toiletries, and a third when buying AVEENO® Baby Daily Care Wipes, or from the AVEENO® Baby Dermexa or Soothing Relief ranges from 16th January – 26th February. The offer is for a limited time only, be quick!
Research by AVEENO® Baby revealed that over three-quarters (79%) of parents* in the UK feel anxious in the early years of parenthood.
Having a baby or toddler with very dry and even eczema prone skin could be a source of stress. That's why AVEENO® is here to help the AVEENO® Baby Dermexa range, specifically formulated to moisturise, soothe and help protect against very dry itchy skin.
The range has two products: the Daily Emollient Cream for everyday use and the Good Night Emollient Balm for longer lasting results at night time, giving new parents one less thing to worry about.
Chinese New Year recipe from Tenderstem®
www.tenderstem.co.uk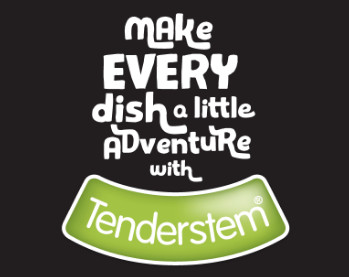 Chinese New Year is right around the corner and you're going to want to get your fix of the amazing food the holiday has to offer. In under 20 minutes you can create an authentic Chinese New Year recipe based on centuries old tradition from Chinese cuisine expert, Ching He Huang.
Ching He Huang – oyster sauce beef & Tenderstem® chow mein
Noodles symbolise longevity and oysters symbolise prosperity, so what better to bring in Chinese New Year than with Ching He Huang's authentic, flavourful recipe.
If you're wanting to cut down the carbs, opt for courgetti instead of egg noodles. For a vegetarian option use Baked Firm tofu instead of beef.

AQUA SPHERE LAUNCHES VISTA PRO SWIM MASK
Always ahead of the curve, Aqua Sphere has developed the world's first
single-lens swim mask to provide uninterrupted distortion-free panoramic vision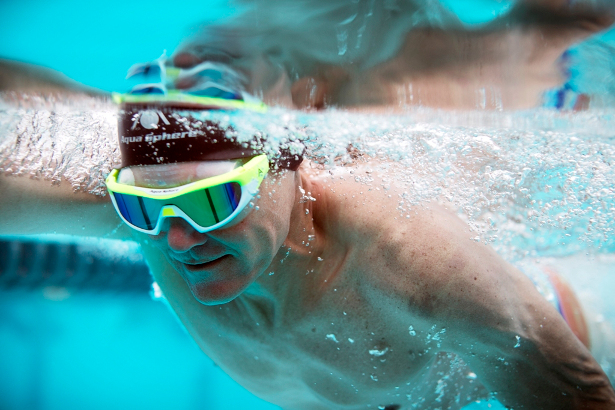 FACEBOOK | TWITTER | INSTAGRAM
Building on the success of its best selling VISTA mask, swim equipment specialist Aqua Sphere is proud to launch the VISTA PRO™, the world's first swim mask to use a single sleek curved lens to provide uninterrupted 180 degree panoramic vision. Ideal for open water and active swimmers, the VISTA PRO challenges the boundaries of aquatic eyewear technology to stay ahead of the curve, combining exceptional hydrodynamics, advanced fit, excellent comfort and patented Made in Italy construction quality with the most technologically advanced distortion-free vision ever available from a swim mask.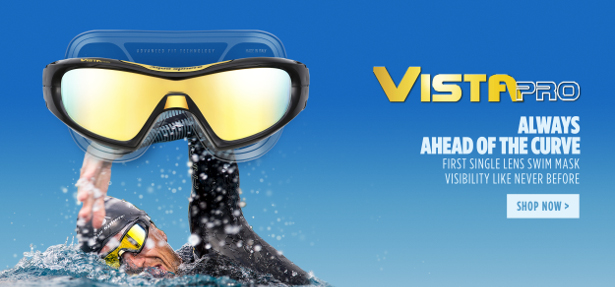 Featuring Triaxial Curvature Technology to provide uninterrupted superior optics, the stunning single curved lens of the Vista Pro is made in optical grade polycarbonate for unparalleled visual clarity. Clever new Pivoting Quick-Fit buckles make tightening and loosening quick and simple whilst the mask is in place and the pivoting action of the buckles allows the mask to adjust and rotate to accurately mirror the shape of the head, creating a truly comfortable watertight fit without undue pressure points and without risk of bending or warping the frame. To further enhance comfort, the hypoallergenic Latex-free flexible Silicone skirt includes patented Advanced Fit Technology which uses alternating matte and polished zones throughout the gasket to provide a watertight seal which feels soft against the skin. The VISTA PRO has been tested amongst Aqua Sphere's roster of global athletes who have verified the innovative technology of its remarkable unobscured field of vision as well as its comfort credentials, wearing the mask for prolonged periods without tenderness or irritation.
Stylish, streamlined and delivering 100% UVA/UVB protection from its dramatic single lens, the Vista Pro is available to buy from February from quality sports retailers including Simply Swim, Pro Swimwear, Wiggle, Mail Sports, Allens and Sigma and all good dealers. Available in clear or dark lens options and a choice of gold, blue or green mirrored options which significantly reduce light transmission in bright outdoor conditions, this is a ground breaking addition to the Aqua Sphere mask stable. Prices start at £49.99 for clear and dark lens versions to £54.99 for mirrored lenses. For more info please visit www.aquasphereswim.com/uk
About Aqua Sphere
Established in Genoa, Italy, in 1998, Aqua Sphere is the premier swimming equipment manufacturer for fitness and recreational swimming, aquatic exercise and triathlons. With the launch of its cutting-edge Seal Mask—the world's first swim mask to offer curved lenses for wide panoramic vision, the company set the industry standard and today continues to innovate with a complete range of premium swim products including goggles, masks, triathlon wetsuits, footwear and aquatic fitness and training products. The designs have gained the respect and loyal following of many celebrities and notable athletes, including the world's most decorated Olympian Michael Phelps, with whom Aqua Sphere has partnered to develop the MP swim brand for competitive and elite level swimmers and for those with aspirations to improve their swimming. Alongside its parent company Aqua Lung and supported by an international distribution network, Aqua Sphere has grown into a worldwide enterprise representing unparalleled design, development and manufacturing expertise, with a global footprint in more than 90 countries. Follow the brand on social media using @AquaSphereUK and check out the web site www.aquasphereswim.com/uk for full product information
About Aqua Lung
Aqua Lung pioneered the creation of modern diving equipment in 1943 when Captain Jacques-Yves Cousteau teamed with Emile Gagnan to develop the first "aqua-lung" that made underwater exploration possible. Today, the brand continues to be the leading global designer and manufacturer of dive and water sports gear. With a deep commitment to quality, research and testing, Aqua Lung has revolutionized the scuba diving experience by setting industry standards for scuba equipment in technology, comfort, safety and design. The company's rich history as an expert in the dive and water sports industry has led to the demand of Aqua Lung equipment for recreational, technical and military applications in more than 90 countries around the world, under brand names, Aqua Sphere, Apeks, U.S. Divers, and Stohlquist. For more information, visit www.AquaLung.com.

GO NUTS FOR ROLLAGRANOLA!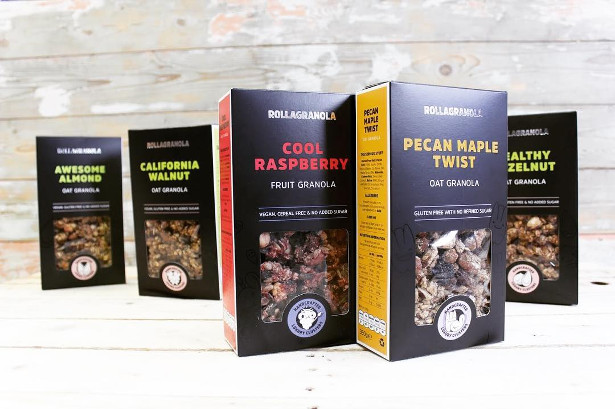 FACEBOOK | TWITTER | INSTAGRAM
Hertfordshire, UK – 22nd January 2019: Rollagranola, the all-natural family run granola, has launched a range of seven 100% natural nut and seed-based granolas to tickle your taste buds.
Whether you pour over ice cold milk for a healthy, delicious breakfast, or snack throughout the day at work, Rollagranola is the perfect protein-packed energy boost.
Every pack contains natural, delicious and adventurous ingredients all of which are suitable for either vegan, paleo or gluten-free diets, with absolutely no additives or refined sugar with many containing no added sugar.
Zesty Caveman
This granola has got it all. Suitable for paleo diets, cereal and gluten free, free of refined sugar and suitable for vegans. This granola contains a blend of crunchy apple, maple syrup and ginger – a perfect invigorating morning pick me up or afternoon energy booster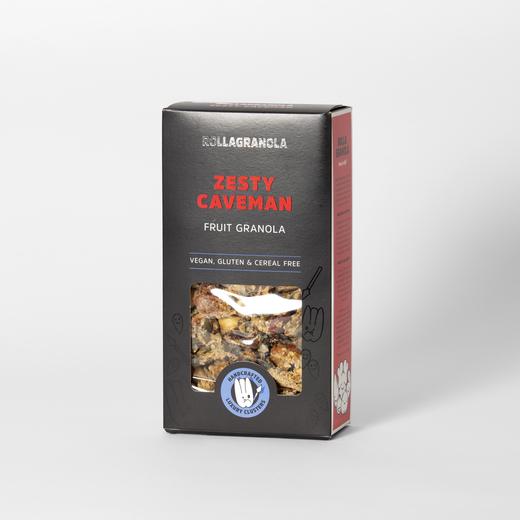 Cool Raspberry
This refreshing variety contains clusters of fresh raspberries and macadamia nuts and is suitable for vegan and paleo diets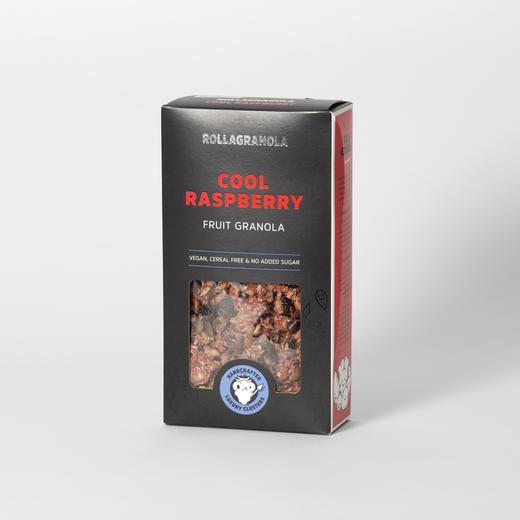 Caveman's Dream
One for the nuttiest amongst you. This one contains 46% nuts and includes a deliciously nutritious blend of cashew, apple and pumpkin seeds – a super filling dish for whenever you need a pick me up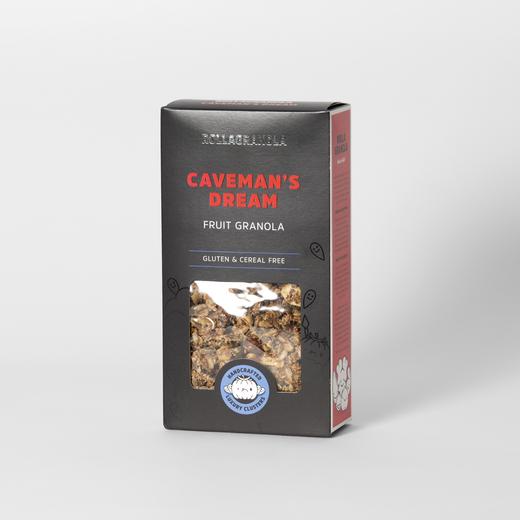 Awesome Almond
The vegan-friendly oats contain no added sugar and the nutty crunch is freshened up with a burst of flavour from the fruits which form the clusters and give sweetness throughout and dried cranberries are added to give extra flavour.
Healthy Hazelnut
This all-natural blend of hazelnuts, almonds and fruit is the perfect pre or post workout pick me up for those with health on the brain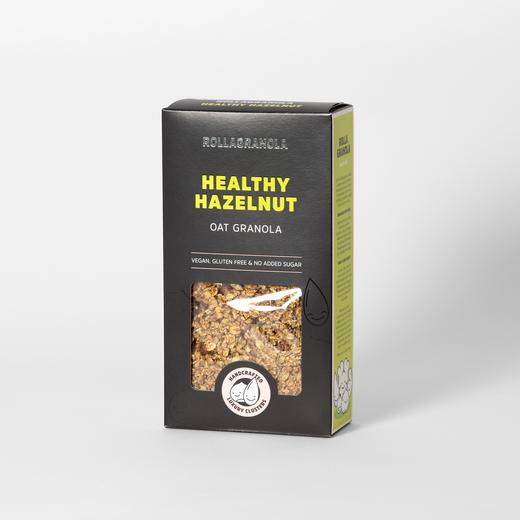 California Walnut
The very best walnuts from the orchards of California have been picked for this one, fruits are used to cluster and sweeten giving a fresh walnut flavour, some cinnamon makes for a spicy yet sweet burst of flavour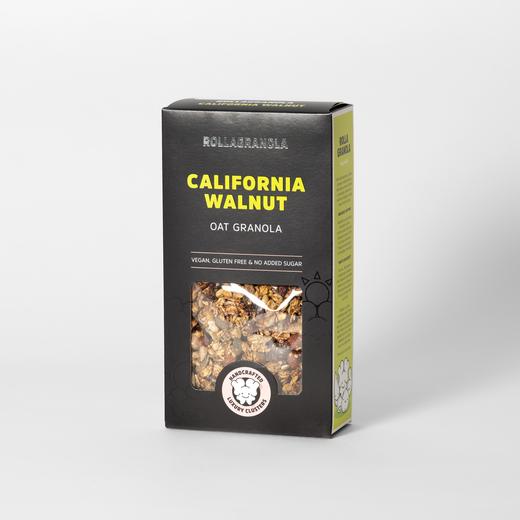 Pecan Maple Twist
Here's one for the sweet-toothed granola eaters out there. This gluten free granola combines butter, ginger, maple syrup and pecans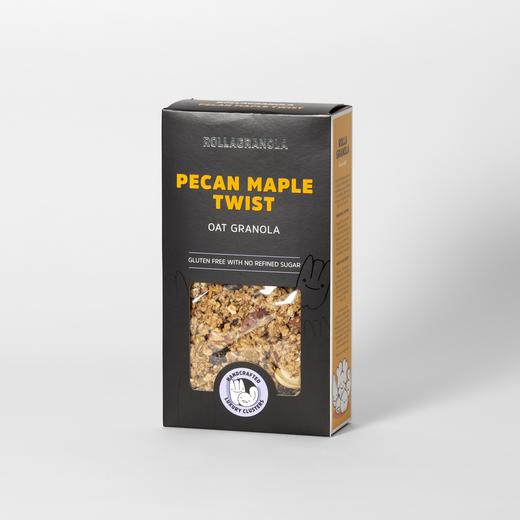 Available now from Planet Organic and Ocado with an RRP of £5.25.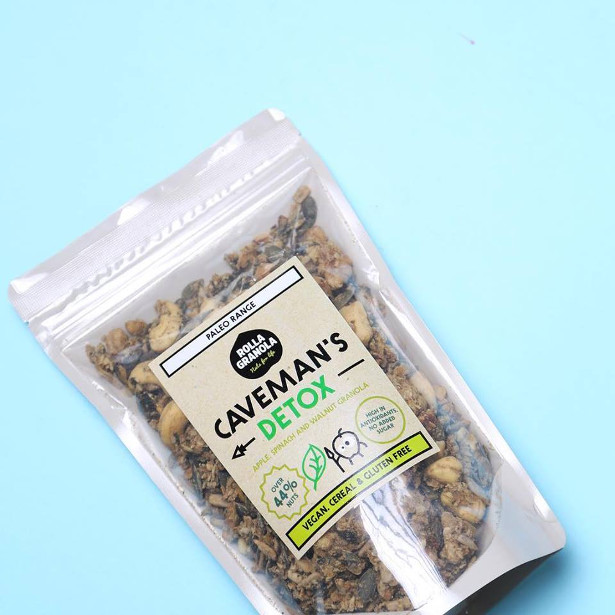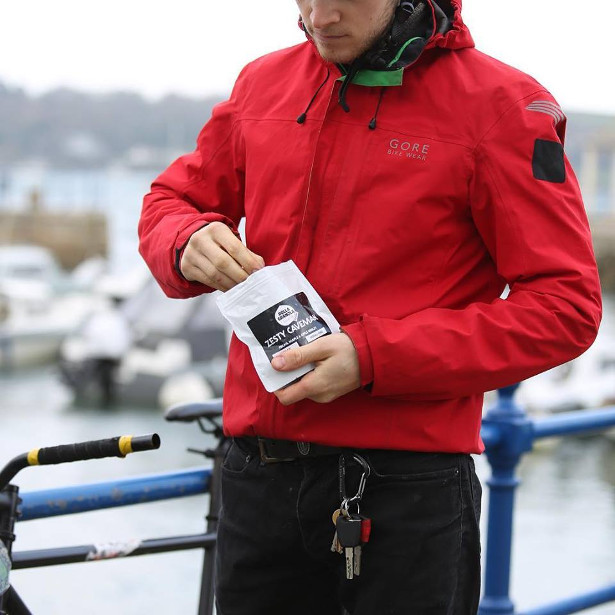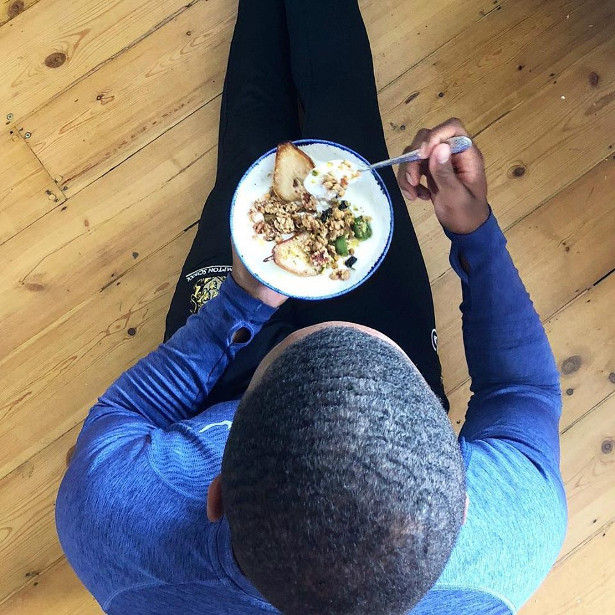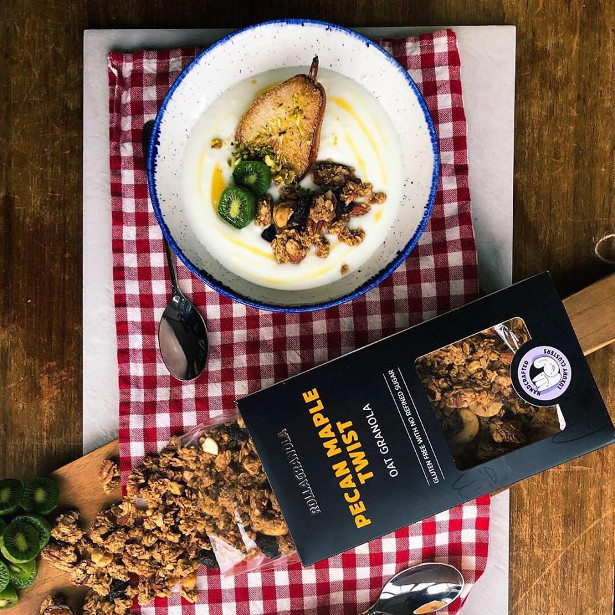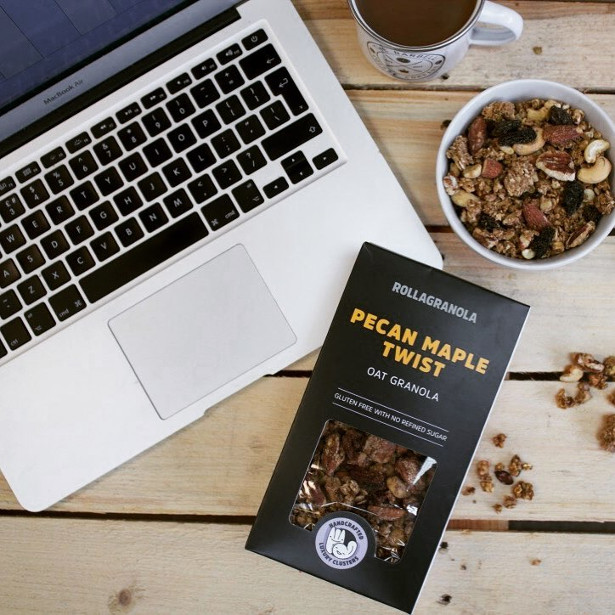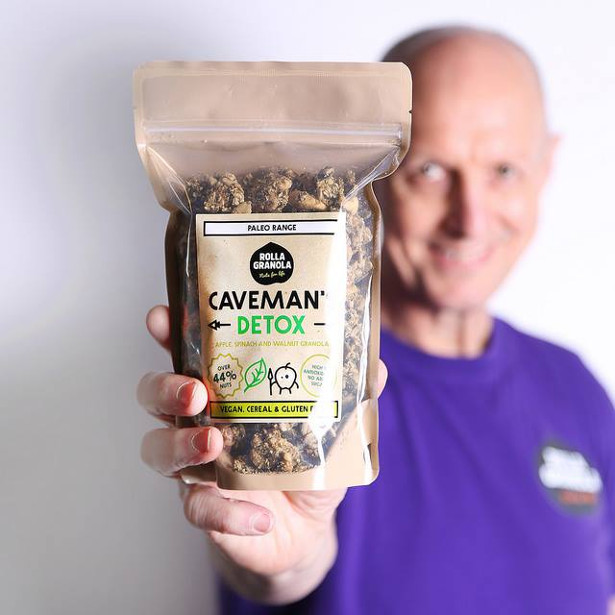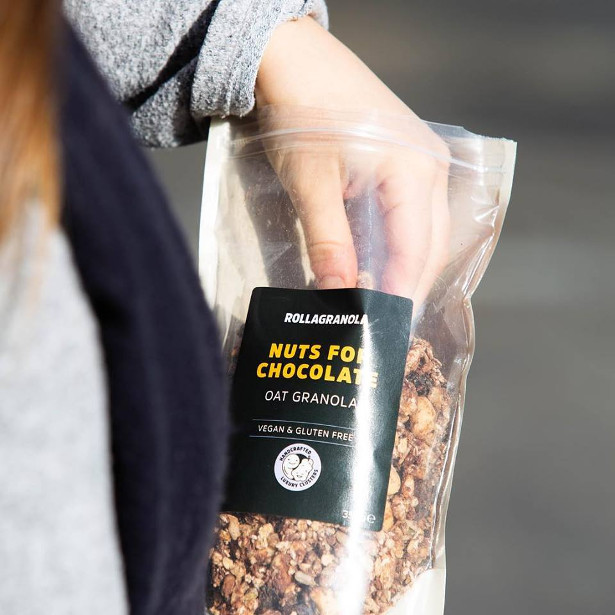 Hike Mike – Herb Infuser
www.animicausa.com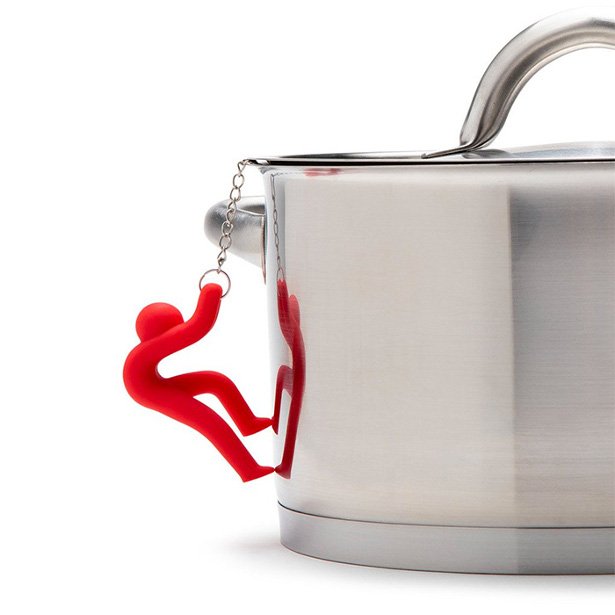 www.earthingoz.com.au
Specialising in indoor Earthing products and also EMF protection solutions.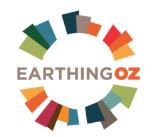 The practice of Earthing simply means having bare skin connection with the Earth/ground to balance out a build-up of free radicals in the body to alleviate pain and inflammation. When you can't be outdoors, we offer a range of indoor Earthing products which simply connect to the Earth port of a normal household socket to deliver the same health benefits.
Within our Earthing range, your sports readers might like to hear about ourEarthing mats (https://www.earthingoz.com.au/online-store/earthing-mat/universal-mat), Earthing sheets (https://www.earthingoz.com.au/earthing-oz-new/sleep-systems/fitted-sheets) an d our range of Earthing bands and patches (https://www.earthingoz.com.au/online-store/earthing-patches) which can help relieve muscle soreness and aid in the recovery of athletic injury.
Within our EMF/radiation protection range, I would recommend including mentions of our SafeSleeve cases for mobile phones (https://www.earthingoz.com.au/online-store/radiation-protection/mobile-phones/safesleeve). These cases reduce the user's exposure to harmful radiation from mobile phones by up to 99% and many people are now incorporating some sort of radiation protection into their overall health and wellness lifestyle.
The AirTube headsets for use with mobile phone and other wireless devices would also be a worth inclusion in a health and wellness feature (https://www.earthingoz.com.au/earthing-oz-new/radiation-protection-products/mobile-phones/air-tube/air-tube-anti-radiation-headsets).
Hottest Health Food Trends 2019: What's Being Served Up This Year
From 'Cauli-mania' to the Peruvian Cape gooseberry (the 'new acai'), to mushroom coffee and celtuce – set to replace kale as the vegetable of the year – the 2019 food trends are more adventurous than ever.
Flannerys Organic & Wholefoods Store put together a panel of nutritionists and wellness experts to predict the year's biggest nutrition trends.
Here are the top eight health trends to look out for in 2019:
1. Cauli-mania: Forget it being something you only eat at nana's, smeared in white sauce, the blonde brassica is being used as a healthy substit ute for everything from rice and potato to pasta and pizza crust. Sales for packaged cauliflower products grew 71 per cent last year, according to Nielsen market research reports. One of our fav products is the Caulipower pizza base.
2. Marine morsels: Nope, not seaweed. That's so last year. The way to get your daily dose of omegas in 2019 is from things like unique varietals of algae and kelp (kelp jerkey anyone?).
3. Pacific Rim foods: Think colourful fruits, fish and produce from Oceania, Asia and the Western coasts of North and South America. Fruits such as dragon fruit, passionfruit and guava will be all the rage. When it comes to protein, dried shrimp, shrimp paste and cuttlefish will be popular for all meals, along with longganisa, a Filipino pork sausage.
4. Japanese flavours: Poaching chicken and fish in miso will become as common as roasting beef or lamb in the oven, as Japanese ingredients such as miso, Japanese yams, yuzu, s ansho pepper and ponzu steal the limelight. Miso is also being mixed with coconut sugar as an ice cream topper or sweetened into a miso sugar paste.
5. Vegan and faux meat: The 'plant-based' goods industry is now expected to be worth $4.2 billion after growing 18 per cent in the last year or so. In our busy culture, one of the biggest growth areas is 'ready to eat plant-based foods'. These include things like 'just add water' vegan mac'n'cheeze and marinated jackfruit massaman curry. Cruelty-free eating is huge in Australia, which also has the third fastest-growing vegan population globally.
6. Keto craze: The low-cabohydrate, high-fat ketogenic, or 'keto diet' continues to rise in popularity with loads of new snack ideas hitting the shelves – from keto bombs that you pop in your morning coffee to snack bars and cookies.
7. Hemp and cannabinoids: Hemp is leadling the health an d wellness world as a fantastic source of nutrition. With high amounts of protein, and rich in omega 3 and omega 6, it's quickly becoming the salad, cereal and smoothie starter of choice. Cannabinoids (CBD) will be another huge topic on our radar, as we look at the growing research and discussions around calming anxiety and reducing stress and inflammation in the body with the help of CBD. Look out for our thought-provoking in-store educational workshops on these topics.
8. Superfoods: The Peruvian Cape gooseberry, known as Golden Berry, in Europe and in the United States, is talked about as the 'new acai' due to its superfood powers. It boasts vitamin A, vitamin complex B and C and has a high sample of protein and phosphorus, which can improve overall diet and health. The Peruvian fruit, the size of a cherry tomato, is full of tiny seeds and can be eaten straight or added to salads, bakes, desserts and cooked dishes. They can also be dried and sprinkled on savoury dishes, seafood and meat, and for a sweet treat – dipped in chocolate or stewed. Broccoli sprouts are also very popular with those in the know as they're anti-cancer forming, detoxifying and amazingly nutritious.
Flannerys Organic & Wholefood Market offers a huge range of fresh, healthy and organic produce, including unpackaged bulk wholefoods, hormone-free meat, gluten-free products galore and plenty of healthy snacks. Pop in for free naturopathic advice, vegan-friendly and paraben-free cosmetics, plus all the regular health food supplies. For more information and easy to follow recipes visit flannerys.com.au
Aseptika wins grant from Innovate UK to undertake a clinical trial with its child asthma solution
21st January 2019: Aseptika Limited (Activ8rlives), Cambridgeshire, UK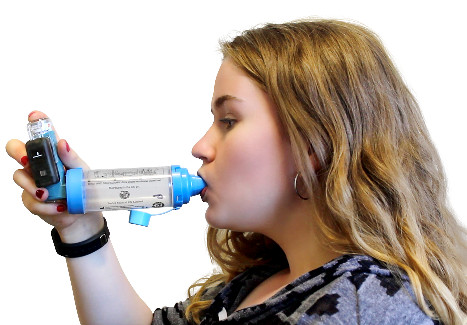 Caption: Asthma+me and the PUFFClicker smart pMD inhaler tracker from Activ8rlives.
Aseptika Limited is pleased to announce it has been awarded a grant to undertake a randomised controlled trial (RCT) of its asthma management solution for children who have moderate-to-severe asthma and are treated in specialist paediatric centres in NHS hospitals.
Asthma affects 1.1 million children in the UK. Most can successfully manage their asthma with support from their GPs, but 10% have such severe asthma that they require specialist care by paediatricians in dedicated out-patient clinics and can have frequent asthma attacks.
The Asthma+me solution has been co-designed with a leading NHS Children's Hospital, to support the parents or carers of these children. This includes a combination of: education sessions, inhaler-use tracking devices, lung-function monitor, in-built symptom checkers, education syllabus to learn as a family, electronic care plan and the ability to push data to their clinicians to become part of their electronic patient records.
Asthma+me was developed with support from the SBRI Healthcare pre-procurement programme to meet defined needs of the NHS. An initial feasibility trial with parents and patients showed a significant increase in their confidence to self-care and knowledge of how to manage asthma attacks.
This further funding under the "SME support to evaluate innovative medical technologies (Round 2)" theme from Innovate UK will be invaluable in supporting the company to generate the clinical and health economics evidence required for the commissioners of children's services to make Asthma+me available to children on the NHS.
The Asthma+me solution will be shown internationally at the upcoming Arab Health 2019 in Dubai, where Activ8rlives (Aseptika Limited) will be exhibiting as part of the UK Pavilion in Hall 7: C53.
HALF TERM FUN IN LONDON'S WEST END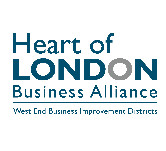 From painting workshops and theatre shows to the life changing Bodyworlds experience and the latest movie blockbusters – there's plenty to keep families entertained
21 January 2019: There are lots of reasons to take the kids to the West End for February half term, from an expressive painting workshop at the Royal Academy to a LGBT themed day at the National Portrait Gallery or a trip to Dr Gunther von Hagens' eye opening Bodyworlds exhibition. And, of course there are family-friendly restaurants plus cinema and theatre shows aplenty!
Images: https://www.dropbox.com/sh/lui3583yg14lbkk/AACcoWv-Cqe-7ilbplmWaUYza?dl=0
JOURNEY UNDER THE SKIN AT BODYWORLDS
Dr Gunther von Hagens' collection of real human bodies has sparked curiosity and awe around the world with over 47 million visitors globally. Gunther's first permanent exhibition at No 1 Piccadilly provides visitors, young and old, with a unique understanding of their bodies by demonstrating the influence lifestyle choices have on the body.
It is recommended for children over six, however all ages are welcome and children under five receive free entry. As well as providing fascinating insight into the inner workings of the human body, the exhibition is designed to stimulate curiosity about the science of anatomy and physiology. The 'Plastinating' technique replaces body fluids with a sort of silicone rubber – the bodies will last longer than Egyptian mummies – and allows them to be positioned in a variety of active positions, showing which muscles are used for different activities such as jumping, dancing and playing tennis. For more information, visit: https://bodyworlds.co.uk
TAKE THE KIDS TO THE THEATRE
The longest running show in the Lyric Theatre's 125 year history, Thriller Live is a non-stop party and takes the audience on an all-singing, all-dancing journey through Michael Jackson's 45 year musical history. The show features over two hours of non-stop musical hits, paying homage to Jackson's legendary live performances and innovative dances moves. Tickets start from £32.
Returning to London's Piccadilly Theatre for a limited season, is the Tony and Olivier Award winning adaption of Mark Haddon's best-selling mystery novel, The Curious Incident of The Dog in the Night Time. It tells the story of 15 year old Christopher Boone, who attempts to solve the mystery of who murdered his neighbour's dog. The play, taught as part of the GCSE English Literature curriculum, has been praised for its care in telling the story of a boy with autism. Tickets start from £20. Suitable for ages 11 plus.
Also, it would be criminal to miss the slapstick sensation The Comedy About A Bank Robbery at the Criterion Theatre. Featuring a priceless diamond, a snoozing security guard, a trickster girlfriend and an escaped convict – what could possibly go wrong? Tickets from just £10.55.
GET CREATIVE AT THE ROYAL ACADEMY OF ARTS
The Royal Academy has a host of half term activities to nurture children's artistic sides including an expressive painting workshop inspired by the work of RA school alumna, Sarah Pickstone. Expressive Painting takes place in The Clore Learning Centre on 21 February from 10.00am – 12.15pm and 1pm – 3.15pm and costs £20 per adult and £10 per child. It's suitable for ages 7+, children must be accompanied by an adult.
https://www.royalacademy.org.uk/event/family-half-term-workshop-expressive-painting#the-making-of-the-rainbow
FAMILY WORKSHOPS AT THE NATIONAL PORTRAIT GALLERY
In celebration of LGBT History Month, the National Portrait Gallery is offering families the chance to join a team of artists in storytelling sessions, craft and photography workshops and family tours themed around diversity and acceptance. The Rainbow Family Day takes place on 21st February from 11am – 4pm and is free. Find out more at https://www.npg.org.uk/whatson/event-root/february/family-workshop-21022019
Additionally, every day of the February half term between 11am – 4pm youngsters can visit FAB (Family Activity Base) cart for free activities including a Pop-Up Gallery where kids can create an art gallery and decorate it with their own 3D portraits and Talking Heads. Kid's lunch boxes are also available from the Portrait Café for just £4.95.
GOING ON A BOOK HUNT
Families can also while away an hour or more book hunting in London's oldest bookshop: Hatchards. This Piccadilly stalwart was established by John Hatchard in 1797 and is bookseller to all the royal households. With over 100,000 books in store and an impressive children's section, complete with comfy sofa and book-loving staff on hand to inspire and suggest -even the most reluctant readers will be converted.
Young readers will also love exploring Waterstones Piccadilly, Europe's largest book shop offering over eight miles of bookshelves across six floors. Its extensive children's section is modelled on a Piccadilly Circus theme and features family activities as well as all the latest release and old favourites.
REFUEL AT THE BEST FAMILY-FRIENDLY RESTAURANTS
Enjoy a taste of Hollywood at family-friendly Planet Hollywood located just off Leicester Square. Packed full of eye-catching movie memorabilia including a Star Wars Stormtrooper Helmet, a pair of Rocky's boots from Rocky III as well as a Bond themed room filled with real movie pieces. The menu caters for all tastes with dishes ranging from American classics such as burgers and wings to Italian and Asian plus a dedicated Kids Menu.
Alternatively, families can refuel at London's hippest pizza joint – Leicester Square's MOD Pizza where every pizza is made on demand using fresh-pressed dough and signature sauces for one super low price, £7.87. Choose from over 30 different toppings, the price remains the same regardless of the number of toppings. Plus, there are vegan, vegetarian and gluten free options too!
They can also immerse themselves in the sights and sounds of the Amazon rainforest at the Rainforest Cafe, with its animatronic elephants, crocodiles, gorillas and tropical showers, cascading waterfalls and periodic thunderstorms.
And, just a few minutes' walk from Piccadilly Circus and Leicester Square, Bubba Gump Shrimp Co. is a tribute to the film "Forest Gump" providing comfort food from the American South with plenty of family-friendly options including all American burgers, crisp salads, indulgent desserts and of course shrimps.
For further information on what is happening in Leicester Square and St James consult www.stjameslondon.com andhttps://www.leicestersquare.london/.
THREE OUTSTANDING NEW ONLINE WEIGHT-LOSS PROGRAMMES LAUNCHED BY
LEADING LIGHT OF THE FITNESS AND SELF-HELP MOVEMENT JANET THOMSON MSc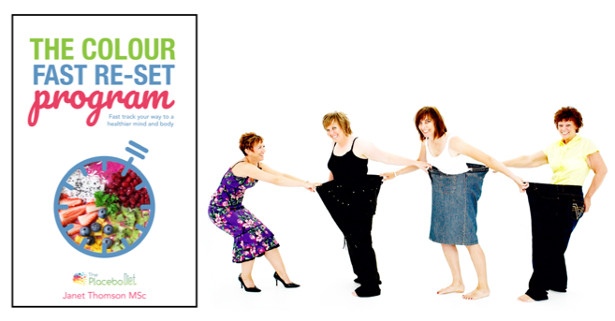 AVAILABLE TO BUY NOW AT WWW.THEPLACEBODIET.CO.UK WITH SUPPORTING WORKSHOPS
AND RETREATS FOR PARTICIPANTS TO ATTEND RUNNING THROUGHOUT THE UK IN 2019
NEW! "THE PLACEBO DIET AT HOME PACKAGE"
THE ALL-ROUND WEIGHT-LOSS SYSTEM THAT GETS RESULTS
NEW! "COLOUR FAST RESET PROGRAMME"
FAST TRACK YOUR WAY TO A HEALTHY MIND AND BODY IN 2 WEEKS
NEW! ENTRY LEVEL PACKAGE! "GET INSPIRED QUICK START"
START TO MAKE THE CHANGES THAT WILL GIVE YOU EVERYTHING YOU EVER THOUGHT POSSIBLE
AND MORE IN A WEIGHT-LOSS PROGRAMME
Britain's top transformational expert and best-selling author of five books including The Placebo Diet, Janet Thomson MSc, returns with three new and unique, multi-level mind/body weight-loss programmes offering a complete 360-degree transformation, inside and out.
'The Placebo Diet at Home', 'Colour Fast Reset Programme' and 'Get Inspired Quick Start' are all cutting-edge online diet systems grounded in the latest scientific research and are the culmination of 25 years' of exploration and on-the-ground work by Janet. All three programmes have soft launched and are available now at theplacebodiet.co.uk and will be supported by several themed events hosted by Janet and her team of experts throughout 2019. These include retreats and special motivational workshops to help support those who are on their weight-loss journey.
As one of one of the leading lights of the fitness self-help movement, Janet has transformed the lives of thousands of people in the UK and throughout world by helping people to develop the necessary and lasting attitudinal and behavioural changes which are essential to consistent and lasting success for weight-loss. Now for the first time ever Janet has brought together all her research and learnings and applied them to these three new, fully interactive programmes.
THE THREE NEW PROGRAMMES FOR 2019 EXPLAINED
THE PLACEBO DIET AT HOME
Available to purchase now at theplacebodiet.co.uk
Special introductory price of £195 (usually £250)
The Placebo Diet at Home is the all-round weight-loss system that gets results. At its core is a step-by-step guide to changing how you think and feel about food, and yourself. This unique programme takes you through the process of changing how you think and feel about food, step by step. You will learn how your brain works, how thoughts and beliefs are created, and most importantly, how to change them. But that's only half the story, you will also learn a super simple Colour Code System that will promote a healthy, efficient body that looks and feels better. When you have completed the seven-week programme you will have experienced not just physical, but emotional and psychological changes, that last for good.
Every day it's estimated we make around 200 choices about food, yet most of these are unconscious patterns or habits. This programme will give you back control of your food choices and help you reprogramme your mind to update and change them. You can say goodbye to emotional eating and cravings and learn to "love the foods that love you back" and give you the body that you want and deserve.
YOUR PLACEBO DIET AT HOME PROGRAMME INCLUDES:
Inspiring weekly video lessons demonstrating different elements of how to change your mind (approx. 20 mins long) (MP4 files)
Mind Changing audios, using the principles of hypnosis and your own processing systems to change old habits and beliefs (MP3 files)
The Placebo Diet – how to use your mind to change your e-book (PDF)
The Colour Code Nutrition system e-book (PDF)
The Quick Start Guide e-book (PDF)
2 months' free membership to the VIP members' area of the website where you can access new resources and materials every month, and be part of our amazing online community (private Facebook Group) where you can ask questions and make comments and share in the success of others and Janet and our coaches will support and inspire you
"This amazing system completely changes how you feel and think about food, you just naturally choose the right foods and the weight and inches come off and the next thing it doesn't feel like a diet at all"
Testimonial from Fiona Russel (2018)
COLOUR FAST RESET PROGRAMME
Available to purchase now at theplacebodiet.co.uk
Special introductory price of £95 (usually £150)
Or special offer when combined with Colour Fast Workshop, get both for £220 (Usually £325)
Colour Fast Reset programme allows you to fast track your way to a healthy body and mind in just two weeks. This transformational programme has been especially created to bring you the latest research on the benefits of improving your microbiome, intermittent fasting, improving digestion and detoxifying your liver, along with explaining how to balance your blood sugar and reduce cravings; all put together in a succinct two-week plan.
If you have struggled to lose weight in the past and suffer from bloating, food cravings and general lethargy then this is a real treat for your body, giving it exactly what it needs to reset and reboot.
Of course it's not just about the amazing (super simple) recipes, like all of our programmes the Colour Fast Reset is a multi-level plan that includes powerful techniques to reprogramme your thinking and change how you think and feel about foods. Not only are there three "Change Your Mind Fast" audios, the resource pack contains short videos demonstrating a variety of techniques, including TFT (tapping) to prevent self-sabotage, practical ways to boost your immune system and much more.
YOUR COLOUR FAST RESET PROGRAMME INCLUDES:
Colour Fast Reset e-book
Colour Fast Reset planner & recipes
x3 "Change Your Mind Fast" audios
Practical Resource Pack – a series of short video demonstrating a variety of practical techniques to change your thinking
1 month free membership to the VIP members' area of the website where you can access new resources and materials every month, and also be part of our amazing online community (private Facebook Group) where you can ask questions and make comments and share in the success of others and Janet and our coaches will support and inspire you
"Thank you so much for introducing this amazing program and I'm delighted in the results after removing 11lbs in weight from my body!! I look and feel so much better and will keep continuing with this going forward so thank you! I'm actually looking forward to my wedding day now" Testimonial from Rachel Berry (2018)
GET INSPIRED QUICK START
**ENTRY LEVEL PACKAGE**
Available to purchase now at theplacebodiet.co.uk
Special introductory price of £59 (usually £69)
If you are looking for a nutritional system that really works, and to begin to make changes to how you think and feel about food, especially if you are an emotional eater who constantly craves sweet foods, then this programme will give you all that and so much more.
The Colour Code System is at the heart of all Placebo Diet Programmes and is tried and tested to deliver results where most other diets fail. That's because it's not a diet in the traditional sense, it's a way of understanding which foods have the most positive effect on your body, giving you not just the shape you desire, but a level of health and vitality you may not have experienced before. The best thing is, it's super simple to follow and will become automatic. You need never feel like you are on a diet again. No will power required. As with all Placebo Programmes of course we are going to help you change your mind too so that you lose the desire for the old foods that caused the weight gain, and instead learn to love the foods that love you back. With the "Change Your Mind" audios, and a collection of specially designed practical exercises, you will experience the only real way to lose weight for good. Honouring the Placebo Diet principle of a 360* approach, if you want to be inspired, informed and empowered, then this programme is a good place to start.
YOUR GET INSPIRED QUICK START PROGRAMME INCLUDES:
Colour Fast Reset e-book
The Placebo Diet Principles & Journal (PDF)
Quick Start Guide (PDF)
Quit Sugar 7 Day Plan: Includes a 7 step process including a Change Your Mind audio, TFT (Tapping) exercises to collapse cravings, along with a range of inspirational information and other practical techniques.
1 months' free membership to the VIP members area of the website where you can access new resources and materials every month, and also be part of our amazing online community (private Facebook Group) where you can ask questions and make comments and share in the success of others and Janet and our coaches will support and inspire you
TRY IT FOR FREE NOW! Visit www.theplacebodiet.co.uk to sign up for a special 4-day free taster guide, including a powerful Change Your Mind audio plus a preview of the super-simple Colour Code Nutrition System, all sent in bite size chunks straight to your inbox!
RETREATS AND OTHER EVENTS HOSTED BY JANET THOMSON & HER TEAM
Several special events are schedule throughout 2019, including:
Placebo Diet Taster Experience
Placebo Diet One-Day Workshop
Colour Fast Reset One-Day Workshop
Thought Field Therapy – "tapping"
More information on all these events and workshops can be found at theplacebodiet.co.uk/workshops/
BIOG: MEET JANET THOMSON
"True success is so much more than weight loss"
With over 25 years' experience, Janet is firmly established as a leading and innovative expert in the field of weight loss and personal development. With a credible academic background (MSc in Nutrition and Exercise Science) combined with an enviable therapeutic C.V. including Clinical Hypnotherapy, Thought Field Therapy (TFT), Life Coaching, NLP (Neuro Linguistic Programming) and being a qualified teacher, plus having many years' experience creating and running a range of programmes, Janet is uniquely placed to bring all of these elements together. This combination of elements is what's missing in other weight loss programmes and why Janet's programmes are so much more effective.
She is well known for her ability to take often complicated information and translate it into user friendly terms. She goes one step further as her programmes are always rooted in scientific research and tried and tested methods, all put together in her unique inspirational style.
A best-selling author and broadcaster. Although based in the UK Janet is in great demand as an international trainer and presenter having presented at a range of events including I.D.E.A. the World's largest health & fitness conference, and recently at the world's largest hypnotherapy conference in Las Vegas; Hypnothoughts Live, and has been invited to speak at a Hypnobiz in New York City in 2019 as well as UK Hypnosis convention (UKHC) The largest British, event where she teaches other coaches and therapists her success principles. Janet has now trained a select number of Placebo Diet coaches to deliver the programme, making it even easier to experience.
PRESS & PR OPPORTUNITIES
The following press interview opportunities and editorial assets are available:
Interviews with Janet Thomson
Real-life case studies of Janet's clients
Access to the taster online video
Review and competition copies of The Placebo Diet online program
Promo Images & packshot
Journalist trials lasting 2 weeks or more
Champneys experiential in new Year
Press contact: Mark Collins PR on 0207 215 2700 or markc@markcollinspr.com / gemma@markcollinspr.com
Notes to editors
The Placebo Diet FAQ
Why is the Placebo Diet different to other weight-loss programs?
The Placebo Diet is the first and only weight-loss program that combines the emotional and psychological process that drive us to eat, with an effective nutrition system that works long term. You can permanently change the patterns and habits that made you overeat, and replace them with new habits that you can choose for yourself, so that you tailor your own mind-set instead of being programmed by other people's misinformed idea of what works.
What is the placebo effect and how does it work?
The Placebo effect is when a strong belief that something is good for you changes your physiology. This is not just a medical phenomenon, for example, when we see movies like 'Bridget Jones's Diary' we "learn" that when we are upset, eating ice cream or chocolate makes us feel better. We are conditioned into the belief that certain foods or drinks make us feel good. And if we believe this is true, then we are all programmed according to the Placebo effect. The good news is – with the right techniques this programming can be changed.
What will happen to me when I complete The Placebo Diet?
By completing The Placebo Diet program you can become de-conditioned so that no one other than you will decide what is good for you. You will be able to reverse your old programming and as if seeing things for the first time, learn to think and feel differently about food. You will naturally make different food choices – no will power required! The Placebo Diet can not only change how you feel about food, it can also boost your confidence, because so much of the work is based on valuing yourself and builds self-esteem, and not just because you are getting slimmer.
How does the Nutrition plan work as part of the program?
To support the mind changing techniques, the nutrition element of the program is super-simple and easy-to-follow, and combined with the mind exercises will alter your body's chemistry so that cravings and food highs and lows are a thing of the past and fat burning is maximised. The Colour Code Nutrition System takes you through exactly what your body needs step by step, and teaches you that we are all different in terms of what we can eat without getting fatter. Using the system you will be able to identify exactly which of your body systems may be out of line and eat the foods that will bring them back to fat burning efficiency and optimum health.
Why do I need both parts of the program – the mind techniques and the nutrition plan?
These two powerful elements of The Placebo Diet – mind changing and nutrition plan – combined together create a unique and complete system. This can not only change how you feel about food, but also boost your confidence, because so much of the work is based on valuing yourself and builds self-esteem, and not just because you are getting slimmer. The behavioural techniques of The Placebo Diet program are thoroughly researched and based on cutting edge science (the process of self-directed neuroplasticity), and the very latest nutrition research into the microbiome and how it affects not just our weight but every aspect of our health, which brings credibility to the programme, something missing in so many fad diets. It's also what makes it work.
Who will benefit most from completing the Placebo Diet program?
The Placebo Diet is perfect for anyone who is looking to lose weight for good. It will particularly benefit those who have tried a number of diets over the years, but haven't yet found the one that helps keep the weight off permanently and help them to embrace a healthy lifestyle that suits them and includes foods that they like. Years of dieting can negatively affect your neurological programming as well as your metabolism, and the unique combination of mind exercises and the Colour Code System can re-set both of these bringing about permanent change.
How did The Placebo Diet come about?
Janet had an epiphany moment when doing a makeover shoot for a client who had lost over 7 stones. Her client had gone from size 24 to size 10 and was asked what she would like to wear for the photographs; when she chose a large shapeless dress two sizes too big, Janet realised that she was still thinking like she did when she was fat. If she was shopping for clothes with this mindset then it would only be a matter of time before this attitude crept back into all other areas of her life. On the spot Janet deiced to add to her skill set by training in a range of psychological techniques and therapies to compliment her already proven success with the Colour Code System.
Can you tell me more about your success stories from over the years?
Janet says: "For twelve years I ran my own chain of health clubs. It was here I developed the Colour Code system as I wanted to make the advice I was giving as easy to follow as possible. Along with my team I guided hundreds of members in all 3 clubs through the programme with amazing results. Ten years ago I began to add the psychological element to the programmes through talks and workshops, and soon this became a fundamental part of the programme. Each year in the clubs we would have 3 "Achiever of the year" awards and the results were always life changing. People had different reasons for losing weight, for example one member lost enough weight to strengthen her legs enough to stop needing a wheelchair. Others found the benefits went way beyond weight loss in other ways, a case in point was a member who achieved a high level position in her company that she would never have dreamt of even applying for without the techniques she used in the programme to increase her personal self esteem and confidence."
Do you think that a balanced mind/body program is the way forward for weight-loss?
Janet says: "For me the mindset element of weight loss has been like "the elephant in the room" for so many years. People have been fixed on fad or extreme diets, some of which go against what the body needs, and then wonder why the body rejects this treatment and craves food. The reality is that everything we do is preceded by a thought, so the concept of changing a behaviour without addressing this seems crazy. The fact that until now there has been no credible system that brings both elements together is a safe and effective, well researched way, is staggering. Diets don't work, but changing how you think and feel about food, and yourself, does. For good."
Michael Owen inspires deVere Acuma runners to smash Dubai Marathon
25 January 2019
On a mission inspired by sporting superstar Michael Owen, the CEO of one of the world's largest independent financial advisory organisations – and 19 of his team – conquered the Dubai Marathon on Friday.
Nigel Green, chief executive and founder of deVere Group, which has its HQ plus three successful offices in the UAE, under the brand deVere Acuma, together with his colleagues joined runners from across the world as they pounded the streets for the 2019 Standard Chartered Dubai Marathon, in the heart of the Jumeirah and against the backdrop of the iconic Burj Al Arab.
Michael Owen, a former striker for Liverpool, Real Madrid, Newcastle United, Manchester United and Stoke City, was amongst the first to show his support for deVere Acuma's efforts to raise money for The Manchester Eye Hospital.
Speaking on completing the challenge, an elated Nigel Green said: "It was fantastic to take part in the 20th edition of Dubai Marathon on this spectacular course, which has records that rank among the fastest times ever run in the history of marathon running.
"Even though the weather was kind to us, we all needed to dig deep for the last few kilometres."
He continued: "Thanks to the hard work of the deVere Acuma runners and everyone who generously sponsored our efforts, we will be able to help support the life-enhancing work of The Manchester Eye Hospital.
"I was inspired to raise funds for this incredible organisation by the legend that is Michael Owen when he came to our Christmas awards. It is a charity close to his heart as this hospital specialises in trying to find a cure for Stargardt Disease, a degenerative eye condition that affects his son.
"In addition to this, we will be able to sponsor 20 orphaned children for a year via the Emirates Red Crescent.
"This sponsorship will give these vulnerable children the opportunity to build a better and brighter future."
Mr Green went on to say: "As a responsible global finance brand, we are delighted to work with both The Manchester Eye Hospital and Emirates Red Crescent, as our alliance with them allows us to give something back to those communities in which we operate.
"Everyone who took part showed incredible commitment and energy and I am immensely proud of the whole deVere Acuma Team!"
The deVere CEO concluded: "This event brought together our love of fitness, our love of working competitively as a team, but most importantly supporting those less fortunate than ourselves."
The deVere Acuma team for the 20th Standard Charted Dubai Marathon: Nigel Green, James Minns, Dan Barron, Simon Pitkin, Joanne Lobb, Michael Dzangare, Lucy Drummond, Lauren Greaves, Vikki Fraser, Daniel Lynch, Darren Jones, Ainsley Stevenson, Jackie Mutesi, Jamie Lee, William Bailey, John Thompson, John Newman, Danny Cousins and David Burke.
Reduce Rugby Injuries: Choose Chiropractic Care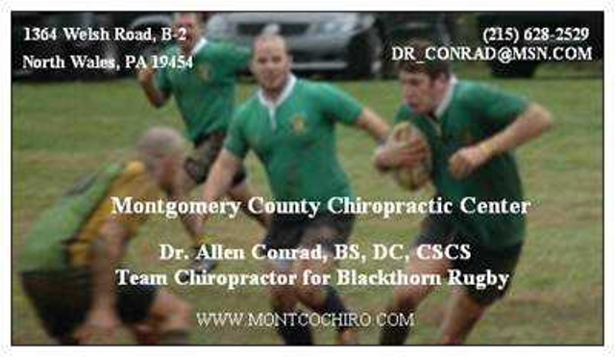 Rugby Injuries Improve Faster with Chiropractic Care
Rugby is one of the fastest growing team sports today, and keeping players in the field is essential to helping the team. Dr. Allen Conrad, BS, DC, CSCS, the Team Doctor for the Blackthorn Rugby Team, recommends chiropractic care as an important aspect of the sports injury recovery process.
"At Montgomery County Chiropractic center, we incorporate flexibility and core balance proprioception training for our rugby players." This combination of rehabilitation and exercise helps the players stay on the field longer, and perform at their peak performance.
As a former second row rugby player at Palmer College of Chiropractic, Dr. Conrad has hands on experience with many rugby injuries, and chiropractic care can help improve core stability. "We have noticed that with balance and flexibility training, there are less knock-on's because the player is focused on the ball and the field in front of him, instead of being concerned if their injury will flare up during the play."
What type of treatments are helpful for rugby injuries?
For physical types sports such as rugby, it's essential that the body has full range of motion and proper balance. The combination of chiropractic adjustments, flexibility stretching, massage therapy, and balance training allows the player to stay in top physical condition.
Dr. Conrad also recommends proper hydration and keeping injured areas taped securely to prevent re-injury. He has also utilized modalities including electrical muscle stimulation and cryotherapy at sidelines of games to help the players get back in to play as soon as possible.
Rugby injuries can prevent a player from helping his team play at their best, so we encourage preventative alternatives such as chiropractic care and massage therapy as an important part of your teams athletic support staff.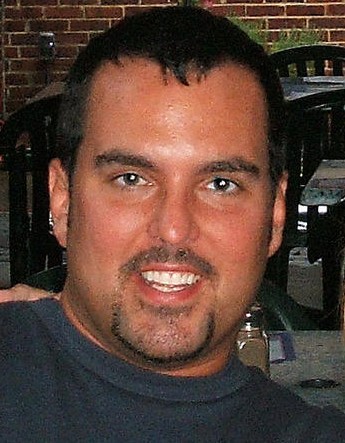 Dr. Allen Conrad, BS, DC, CSCS is a Doctor of Chiropractic and a Certified Strength and Conditioning Specialist through the National Strength and Conditioning Association (NSCA). He is the owner of Montgomery County Chiropractic Center and is also the Team Chiropractor for the Blackthorn Rugby Team.
Montgomery County Chiropractic Center
1364 Welsh Road
North Wales, Pa 19454
215 628-2529
www.montcochiro.com
Dr_conrad@msn.com
Facebook:
https://m.facebook.com/MontgomeryCountyChiropracticCenter
Pinterest:
https://pin.it/bb6gaft6etlujw
Twitter:
https://mobile.twitter.com/chiro19454
Linked In:
https://www.linkedin.com/in/montgomery-county-chiropractic-center-9583746/
Google +:
https://www.google.com/maps/uv?hl=en&pb=!1s0x89c6a46319217785%3A0x461e0f82e43ffe71!2m22!2m2!1i80!2i80!3m1!2i20!16m16!1b1!2m2!1m1!1e1!2m2!1m1!1e3!2m2!1m1!1e5!2m2!1m1!1e4!2m2!1m1!1e6!3m1!7e115!4shttps%3A%2F%2Flh5.googleusercontent.com%2Fp%2FAF1QipOSomK3bWn_8ug-obJvGTaD8Kr8MaIFmH1TjpPf%3Dw570-h320-k-no!5smontgomery%20county%20chiropractor%20north%20wales%20-%20Google%20Search&imagekey=!1e10!2sAF1QipOSomK3bWn_8ug-obJvGTaD8Kr8MaIFmH1TjpPf&sa=X&ved=2ahUKEwjEv7CJ4ILeAhUYIzQIHfaIC4AQoiowCnoECAoQCQ&viewerState=ga
A BUMPER YEAR OF SPORT AHEAD

49% will have a new year resolution focused on fitness
In most cases, this is to improve wellbeing
While 34% want to be fitter
WITH THE new year now in full swing, new research has revealed that sports and exercise will be at the forefront of new year resolutions for Brits.
A survey of more than 7,600 UK adults published by Decathlon in the Decathlon Activity Index 2019, shows that 49% of us will have a fitness new year resolution on our list, from getting in shape or taking up a new sport.
In fact, this new year resolution will continue well into the year, with the majority keeping this up into July or even later on in 2019.
Interestingly, of those who do have a new resolution focusing on fitness, three of the top five reasons why are all down to mindfulness.
More than half (51%), cite they want to improve their wellbeing, while 35% want to be healthier.
This was followed by more than 1 in 3 (34%) who said they want to be fitter in the new year.
A further 1 in 4 (25%) report they would like to improve their mood and a similar number (21%) said having a new year fitness resolution will help them to relax.
Izabella Angelova, sports manager at Decathlon commented: "The new year is a great opportunity for us to increase our fitness levels, allowing us to form healthier habits. We can see from this research how people are inspired to be more active as they strive to start the new year on the right track.
"Everyone has different reasons for embarking on a fitness regime in the new year – whether it's simply to lose weight, get in shape or just to do something for them. The research shows, however, that improving our mindfulness plays a big part in this and with the likes of Blue Monday on the horizon, this is encouraging to see. If people are concerned about the cost of playing sport or exercising after the expense of Christmas, this doesn't need to be the case. It can be as simple as heading out for a walk or a run, which won't break the bank but means people can still get involved in some form of fitness as one of their new year resolutions."
Top 10 Sports Women Take Part In:
Swimming – 53%
Fitness/Gym – 46%
Cycling – 34%
Yoga/Pilates – 31%
Running – 29%
Camping – 23%
Hiking/Trekking – 2%
Tennis – 21%
Football – 11%
Cross Training – 10%
Top 10 Sports Men Take Part In:
Fitness/Gym – 45%
Cycling – 43%
Swimming – 43%
Football – 40%
Running – 38%
Tennis – 29%
Camping – 25%
Hiking/Trekking – 23%
Fishing – 17%
Cross Training – 16%
The Decathlon Activity Index tracks rates of participation in sport and other physical activities across the year through a monthly, national survey.
Decathlon has 45 stores in the UK and sells a variety of sports equipment, clothing and accessories perfect for those want to get active or excel their performance.
For more information, visit www.decathlon.co.uk

Banish your January blues: Your ticket to a better morning routine with belVita Delicious biscuits specially designed for breakfast
Kickstart the new year with breakfast biscuit aficionados, belVita. Bringing to you their delicious breakfast portfolio, belVita is a fantastic morning choice to help you harness the potential of the new year ahead.
A brilliant way to begin your day, belVita's delectable breakfast range of biscuits comprise of crunchy Breakfast Biscuits and Soft Bakes. Sourced in harmony with their farming partners, the tasty breakfast bites are a source of the finest wholegrains, in addition to magnesium, iron and fibre.
Baked together through a gentle baking process, these selected and nutritious grains are transformed into one of belVita's tasty products. That's why belVita is the only breakfast biscuit with proven slow release carbohydrates over four hours as part of a balanced breakfast.
A brilliant way to upgrade your morning routine in 2019, each pack of crunchy belVita Breakfast Biscuits includes four biscuits that have been specially baked to steadily release energy throughout your morning.
Treat yourself to better mornings this new year by choosing from four scrumptious flavours from belVita's biscuit range: • Honey and Nut: a tasty mixture of honey, nuts and chocolate chips • Milk and Cereals: a winning combination of milk and cereals • Cocoa Choc Chip: a chocolate lover's dream, with delicious cocoa flavoured biscuits and chocolate chips • Duo Crunch Strawberry and Yoghurt: a delicious live yoghurt and strawberry filling – proving that sandwiches aren't just for lunch!
belVita's Soft Bakes are chewy and oh so delicious, making them a brilliant breakfast companion to start the day with for 2019. Soft Bakes are available in three mouth-watering flavours: • Tempting Chocolate Chip • Fruit-filled Blueberry • Creamy filled Chocolate Hazelnut
With January being the prime time to welcome change and switch up your routine, belVita is a great way to start your day as part of a varied and balanced breakfast.
Available in the breakfast aisle of all major retailers, including Tesco, Co-op, Asda, Morrison's and Sainsbury's, RRP of £1.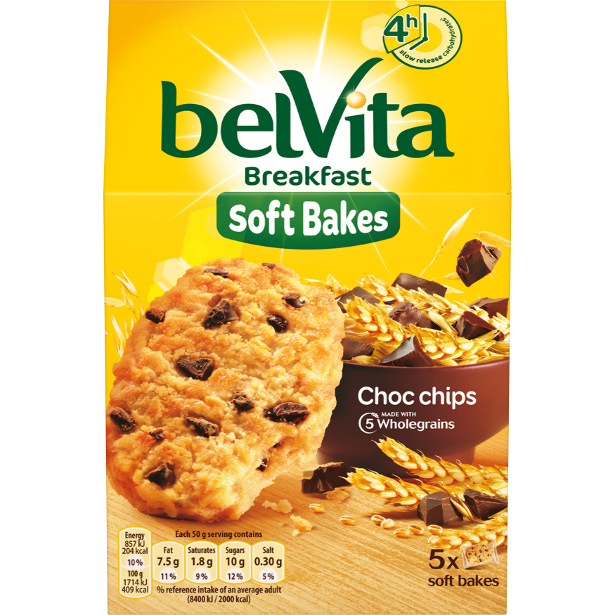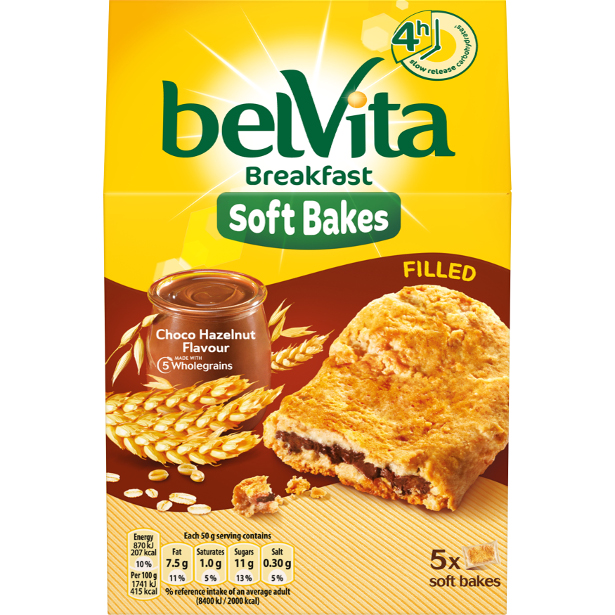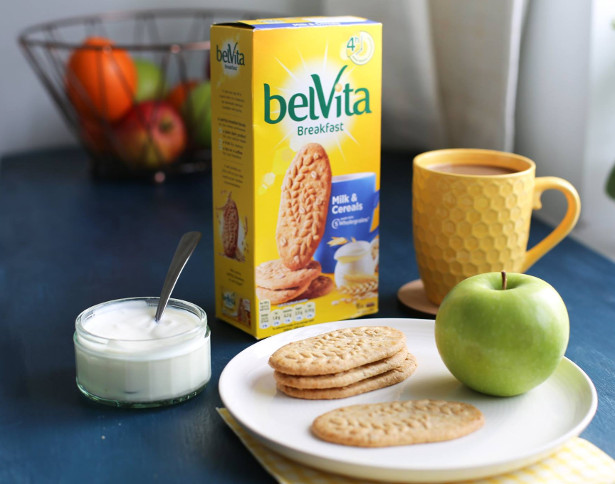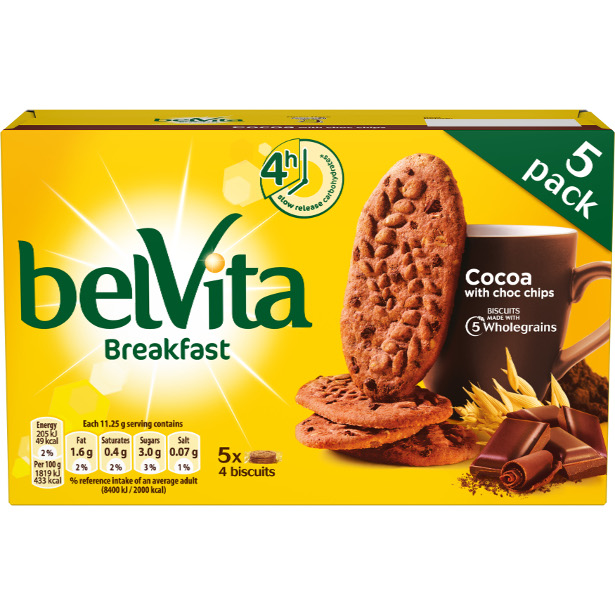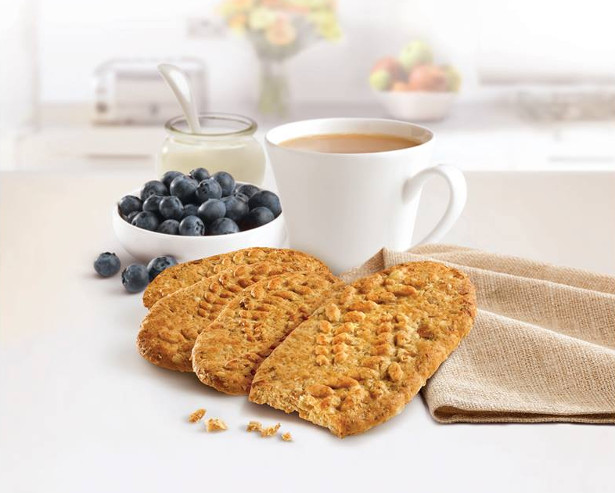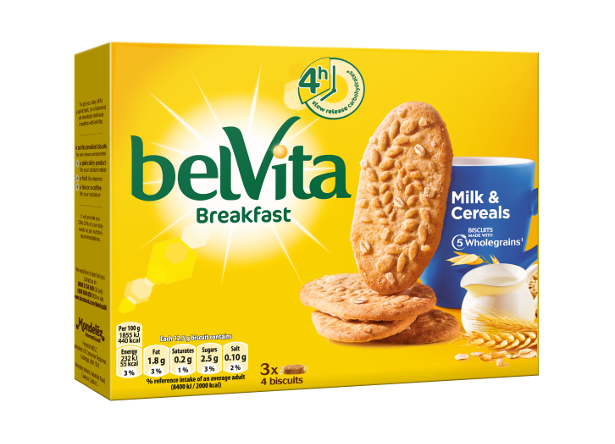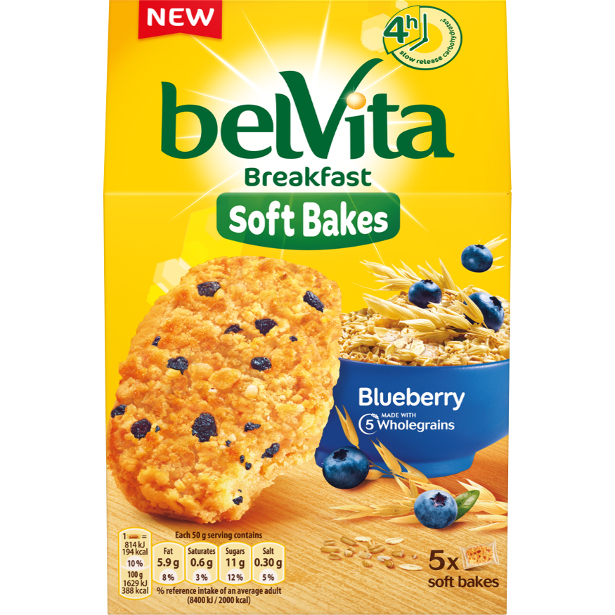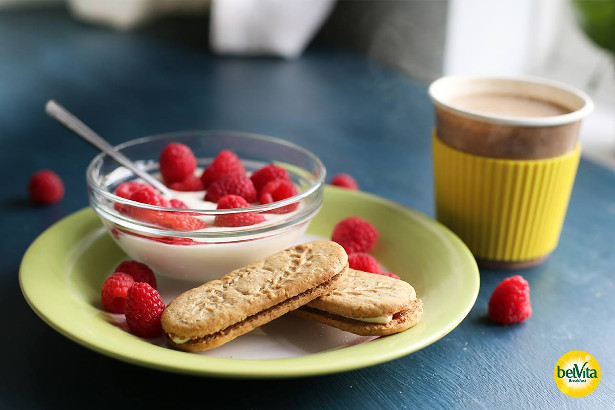 RITZ refresh classic recipe and adds a Tomato and Herb flavour to their much-loved range Now with 70% less saturated fat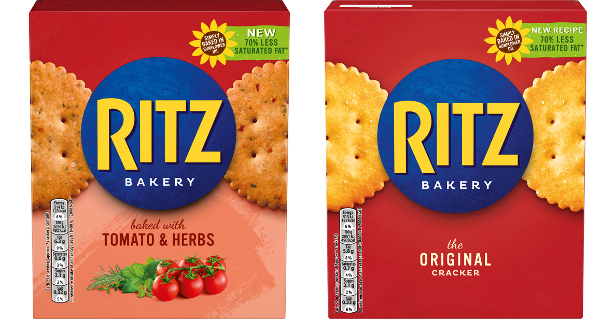 TWITTER | PINTEREST | FACEBOOK
The nation's favourite scalloped edged cracker, RITZ, is hitting supermarket shelves with a new and improved healthier recipe. The Original crackers that you know and love, now have 70% less saturated fat*, perfect for nibbling and sharing.
Joining the updated line-up is the brand new Baked with Tomato & Herbs flavour, a tasty new twist on the Original cracker. Baked with the finest tomato and tantalising herbs gently rolled into the dough, this fresh flavour sensation is a must try for any savoury snack fan.
RITZ crackers are carefully baked to ensure that each bite-sized cracker has a melt-in-mouth experience, alongside their unique savoury, crispy taste; making them suitable for any moment – So next time you are seeing your family and friends make sure you reach for the RITZ!
Melissa Stuart, brand manager for RITZ at Mondelēz International: "RITZ has been in market for almost 85 years and in its humble beginnings, the brand pushed for crackers to be made accessible to everyone. It's a really simple versatile snack that is ideal for nibbling and great for sharing. This new recipe and flavour addition gives consumers even more reason to try RITZ and fall in love with the nation's favourite savoury biscuit."
Now available from all major supermarkets for just £1.49 RRP. Each pack of Original crackers box contains 200g, and the Tomato and Herbs box contains 175g, ideal for sharing with friends and family.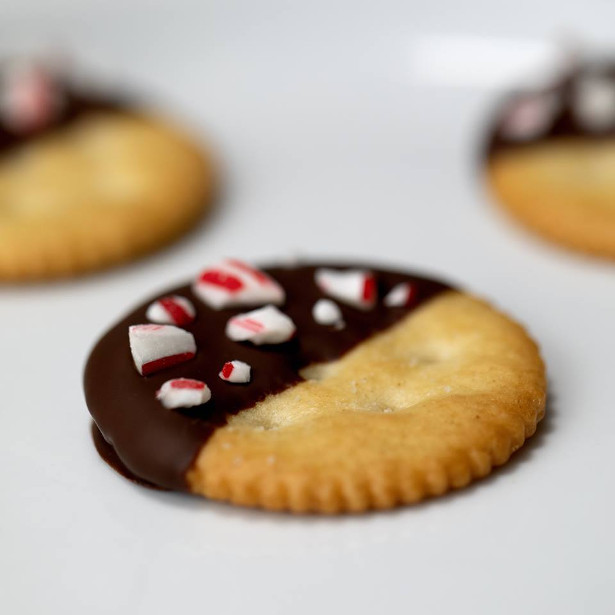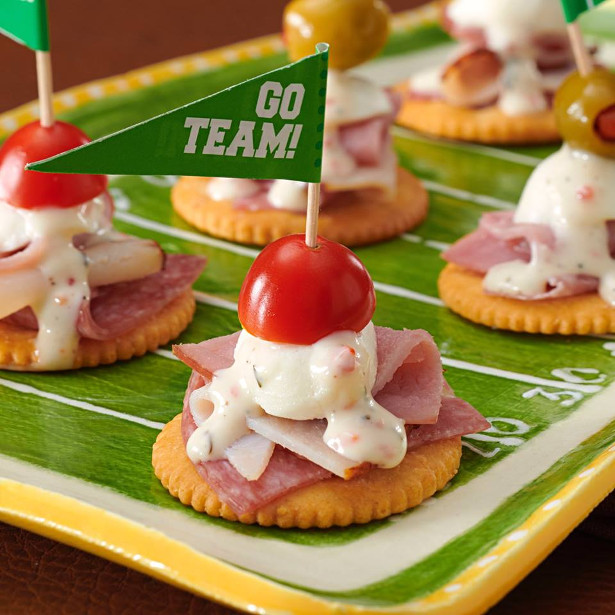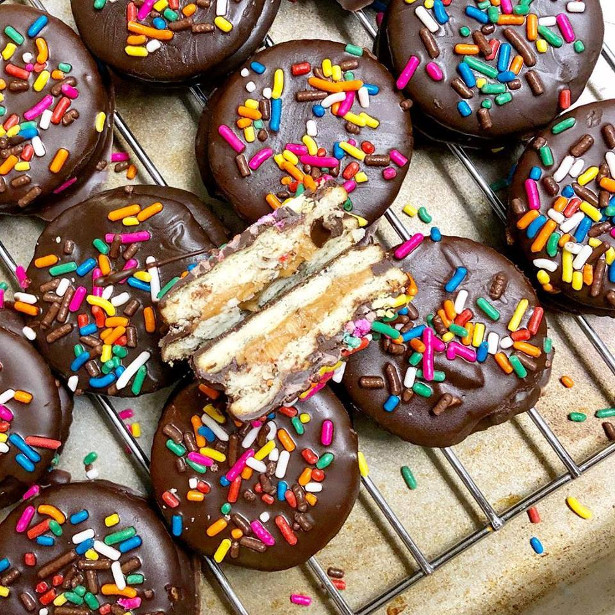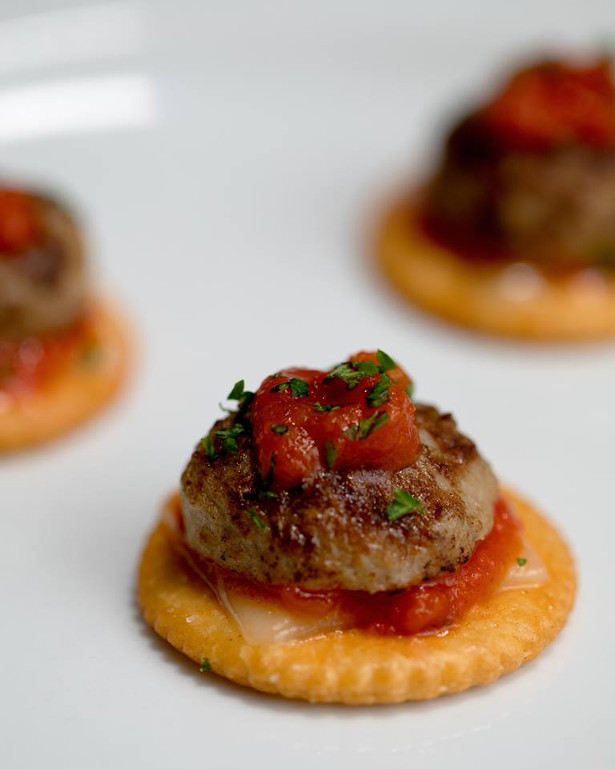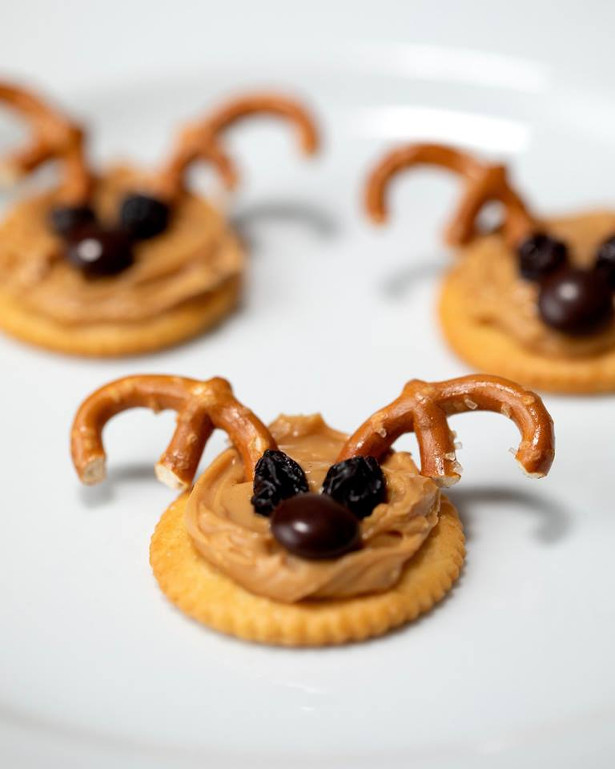 We are so excited about the latest release of designers from Mini Mode; London's Premier Kids Fashion Week which is showcasing for the third season this February 19 with not one BUT two shows.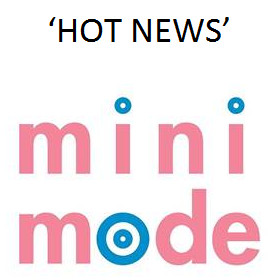 On Friday February 15th the wonderful models will take to the runway for the INDUSTRY SHOW. AND on Saturday February 16th the CONSUMER SHOW will take place for general public. Both shows will be held at St Mary's, Wyndam Place, York Street, Central London.
Please see attached the LATEST designers which have been released for what is going to be a phenomenal show.
For Industry tickets, please contact us at Alegre Media and for consumer tickets, please click on the link below:
https://www.eventbrite.co.uk/e/mini-mode-londons-premier-kids-fashion-week-ss19-consumer-show-tickets-53807831673
Huddersfield Giants renew recovery partnership with BetterYou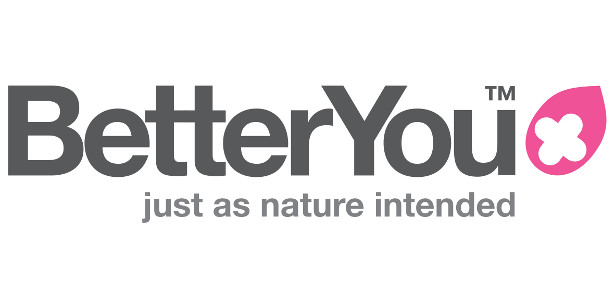 Pioneering natural health company BetterYou continues to power the Huddersfield Giants with its award-winning range of transdermal magnesium (through the skin) and oral vitamin spray supplements for the 2019 season.
The partnership sees the Yorkshire-based supplements business provide players with essential vitamins and minerals – namely magnesium, vitamin D3 and K2 – needed to enhance recovery and improve performance, using alternative delivery methods.
Andrew Thomas, founder and managing director of BetterYou said: "We are thrilled to announce our second season supporting the Huddersfield Giants as their wellbeing and recovery partner.
"They are one of the most innovative professional teams in the sport when it comes to the importance of nutritional balance and athletic performance. I believe their personalised supplementation programme is one of the most pioneering in the sport today.
"The BetterYou range of magnesium products and vitamin oral sprays have been designed for effective absorption and convenience, perfectly fitting the fast-paced and demanding requirements of a professional athlete. We wish them all the very best for the season."
Commenting on the partnership, Giants Commercial Manager Brian Blacker said: "We are delighted to have BetterYou on board for the 2019 season and for them to continue their partnership with us.
"We're excited to build upon our strong relationship and develop it further in the coming years."
BetterYou's transdermal magnesium and oral vitamin spray ranges are available from Holland and Barratt, Ocado, Lloyds Pharmacy online at www.betteryou.com and all good health stores.
WARNER BROS. UK AND DC PRESENT THE DOUBLE FEATURE PREMIERE OF
THE DEATH OF SUPERMAN AND REIGN OF THE SUPERMEN
IN UK CINEMAS NOW FOR ONE DAY ONLY
Superman returns today to the big screen for one night only in a spectacular animated double feature. The action-packed event includes two features; audiences can first see The Death of Superman followed by the brand-new release of Reign of the Supermen.
The two-part film is an animated adaptation of "The Death of Superman," DC's' landmark 1992-93 comic phenomenon, and features an all-star voice cast led by Jerry O'Connell (Carter, Bravo's Play by play, Stand By Me), Rebecca Romijn (X-Men, The Librarians) and Rainn Wilson (The Office, The Meg) as the voices of Superman, Lois Lane and Lex Luthor, respectively.
The potent trio is joined by the DC Universe Movies' returning voices of the Justice League: Jason O'Mara (The Man in High Castle, Terra Nova) as Batman, Rosario Dawson (Sin City, Rent, Daredevil) as Wonder Woman, Shemar Moore (S.W.A.T., Criminal Minds) as Cyborg, Nathan Fillion (Castle, ABC's upcoming The Rookie) as Green Lantern/Hal Jordan, and Christopher Gorham (Covert Affairs, Ugly Betty) as The Flash.
The Death of Superman
An Asteroid hurtles through our atmosphere and with it arrives an unstoppable force known only as Doomsday. With innocent lives threatened and Metropolis under attack, the Justice League rally to meet this otherworldly menace. But when the dust settles, only an epic showdown between Superman and Doomsday can decide the fate of the Metropolis and ultimately, planet Earth!
Reign of the Supermen
It's been months since the unfathomable death of Superman, and the world is still shaken when four Super Heroes arrive in Metropolis, all battling to be the reincarnation of the Man of Steel. Even Metropolis isn't big enough for these brawlers, it's only a matter of time until dark forces make their moves from the shadows…
THE DEATH OF SUPERMAN AND REIGN OF THE SUPERMEN IS IN UK CINEMAS TODAY, JANUARY 14.
REIGN OF THE SUPERMEN WILL ALSO BE AVAILABLE ON DIGITAL DOWNLOAD FROM TOMORROW, JANUARY 15, AND BLU-RAY™ AND DVD FROM JANUARY 28
"Healthy Hedonism" with St-Germain elderflower liqueur.
Perhaps that is looking ahead to finding more balance in the New Year (conscious Jan vs. dry January?!?).
It would be great to discuss some of the below comments:
Conscious January vs. Dry January: the case for Low ABV and lighter drinking over fully abstaining
Top tips for how to drink less (but better!) in 2019
The best Veganuary cocktails
Root to shoot cocktails – how to dial up the vegetables without dialling down the booze this January
Low ABV in 2019
Tesco says its sales of low-alcohol wines have more than doubled
Sales of beer and cider with less than 1.2% alcohol grew by nearly 30% in 2017 compared with 2015, while demand for low- and no-alcohol wine was up 8%, according to analysis firm Kantar Worldpanel
Low-ABV drinks have been steadily on the rise following the infamous Aperol spritz which has more than 540,000 UK posts on Instagram alone
Our Healthy Hedonist experts:
MADAME ST-GERMAIN: St-Germain brand ambassador Camille Vidal is a certified yoga teacher and believes there is a real need for the hospitality industry to focus on creating a balanced lifestyle, due to the nature of the job. Camille has made it one of her missions to help the industry become more sustainable as a lifelong career and to help support bartenders in finding this balance
Emma Pugh
A Medical Herbalist is launching the very first online naturopathic health service, providing easily accessible holistic healthcare for busy people.
Vitaliti will offer monthly subscribers regular health checks and consultations, expert advice, training, support and downloadable 'SOS help sheets' featuring home remedies for common ailments.
Accessed via the Healthie app, users will be offered telemedicine consultations which they can participate in from home, their place of work, or even abroad. Medical services are complemented by a members-only Facebook group, which offers moral support as well as practical advice.
The innovative new service is the brainchild of Physic Health Consulting, run by Hannah Charman, a Medical Herbalist of 19 years and Advanced Reiki Practitioner. Over time, it will bring together experts from a range of disciplines to provide a holistic community of expertise, allowing patients to receive the best available advice for any health concerns.
Miss Charman said: "We are very excited about launching Vitaliti, which we believe is the very first service of its kind. The aim is to help people take control of their health, be aware of how to support themselves and identify underlying issues before they become a problem.
"Qualified Medical Herbalists are trained to a similar level as a GP and we share many of the same skills despite having very different approaches. We will be providing a complementary service, which gives expert advice in a timely and convenient way."
Vitaliti will also offer discounts off products and additional consultations, as well as regular meditations, recipes and challenges. December's theme is 'Silent Nights' and focuses on how to get the best quality sleep.
Throughout December and January 'Vitaliti' will be in a pre-launch phase. There will be no joining fee during this time and the subscribers' price will be fixed at £39.99 a month forever. This offer will never be repeated, and it also covers any children under 13 living in the same household.
For more information see the Vitaliti page at www.physichealth.uk
Ask the Expert – Health and wellbeing trend predictions for the New Year
Kajsa Ernestam, dietitian from global health app, Lifesum provides insight into the diet and food trends for 2019.
Flexitarian diet
According to a recent study published in Nature, the environmental effects of the food system between 2010 and 2050 could reach levels that are beyond the boundaries that define a safe operating space for humanity. The study found that greenhouse gas emissions could be reduced by more than half if the world's population adapted to a mainly focused vegetarian diet, otherwise known as a flexitarian diet.
The flexitarian diet encourages mostly plant-based foods while allowing meat and other animal products in moderation, and is the ideal alternative for meat-lovers that want to do well by the planet and our health. According to a recent study by Waitrose & Partners, a fifth of consumers now identify as flexitarian, with 38% of people doing so due to environmental concerns. 2019 will see a continued rise in a plant-based diet, but this time not necessarily adapted by choice, but due to world necessity. January 2018 saw 52,000 commit to a vegan diet for January – up from just 1,500 in 2014 – and it will be interesting to see the increase this year.
Zero waste eating
There has been a growing awareness on recycling and waste reduction for some time now, but the truth is that Britons are still binning around 4.4m tonnes of household food waste. To help the environment, the new challenge has become zero waste eating; the practice of eating without producing waste, avoiding packaging, and minimising food waste by eating all parts of the food. What do you say, have you found your new year resolution?
Meso-dosing
Meso-dosing is popular in the US and Australia, but in 2019 we will see this trend move over to the UK. Meso literally means 'inside' in Greek, and mesonutrient refers to the active compounds and antioxidants within superfoods that make them so good for your immune system. In other words, instead of drinking a tumeric latte, which would provide you with macronutrients of turmeric, but only a small dose of curcumin, the anti-inflammatory ingredient we want to absorb, meso-dosing recommends that you take a natural curcumin supplement per day to ensure you absorb the perfect amount and get all the benefits of turmeric.
Alternative proteins
Due to the increase of people choosing a meat-free diet in the last couple of years, the food industry has naturally seen a rise in demand for meat-free options. The array of plant-based proteins and 'meat-free meats' have been introduced to the market, including quorn and oat milk. A recent study by Nielsen found the sale of traditional options, such as tofu and brown rice was down 1.3% in the last year, while the sale of newly introduced plant-based food alternatives in on a surge.
If you are eating a meat-free diet, ensure that you are eating a balanced diet with the right amount, and varied kinds, of protein. Proteins are made up of amino acids and is responsible for promoting muscle, bone and organ growth and repair.
Insects on the menu (Entomophagy)
There is a growing market for edible insects in the Western world. Research agency, Global Market Insights, predicts this year that by 2024 the edible insects market will have increased by over 43%. The benefits of eating insects are both nutritional and ecological. As well as a highly cost-effective source of protein, vitamins, minerals, and healthy fats, insect consumption is now linked with improving gut bacteria health, which is increasingly recognised as a major influence on physical and mental wellbeing. This year, Lifesum became the first health app to allow users to log and track the consumption of insects within their diets.
Jackfruit
Jackfruit is a tree-borne fruit, which has become one of the trendiest meat-alternatives over the last year. The fruit weighs between 40-50 kg and its meat is a good source of fibre, protein, and almost every vitamin and nutrient you need. Meanwhile, the seeds are packed with zinc, iron, calcium, copper, potassium, and magnesium, which makes them a perfect afternoon snack to enjoy on their own, or to be added as a topping to your yoghurt. Most supermarkets do not sell whole jackfruit, but you should be able to find it canned in Waitrose and Morrisons, as well as sliced in some specialised Asian food stores.
Sea urchins
Sea urchins are small, spike-covered sea creatures that typically live in shallow waters on coral reefs or rocks that are exposed to the waves. The edible part of the animal is the sex organs, which tastes salty and fresh, like the waters they live in. Similar to oysters, urchins are considered to be a strong aphrodisiac, as it contains the chemical Anandamide. Demand for 'uni', the Japanese name for urchin, has risen in the last year, available at Japanese and Italian restaurants around the city. In 2019, we will see this delicacy become more widely available in supermarkets as well – possibly frozen.
Bergamot citrus oil
Bergamot is a plant that produces a type of citrus fruit, which tastes like a cross between orange and lemon. The fruit in itself is not commonly consumed on its own, but the peel is used to make an oil that is used as a citrus flavouring agent in cooking, or to make medicine. One of the many ways bergamot oil can be beneficial is the disinfectant power it has, as it suppresses pathogens in the body. A recent study found that it can also enhance autophagy, which in other words, slows down the aging process. Bergamot in itself is not a trend, and you will find the oil in authentic Earl Grey tea all around the world, but as meso-dosing becomes more popular, so will the concept of bergamot oil supplements and to inhale the oils.
Water kefir
Traditional kefir has been on the market for some time and is made from milk that is fermented, which means that it contains beneficial bacterial strains and probiotics, which can help to calm down your stomach and kick-start your day. It works like a drinkable yoghurt and is a perfect finish to a big meal. It does contain lactose, however, and is therefore not appropriate for vegans or those that are lactose intolerant. Water kefir, on the other hand, is a vegan alternative, that is made from fermenting water or coconut water with kefir grains, a combination of lactic acid, bacteria, and yeasts.
About the expert:
Kajsa Ernestam is the in-house dietitian at the global health app, Lifesum, which has over 30 million users. Before joining Lifesum, available on iOS and Android, she worked as a Clinical Dietitian at the Department of Medicine at Örebro University Hospital, Sweden, educating and treating patients with diabetes, blood, kidney and heart diseases, as well as gastrointestinal diseases. During her time at the hospital, Kajsa also developed dietary treatments for both individuals and groups, and held nutrition training for other professionals within the hospital. Kajsa holds a bachelor's degree Dietetics from Umeå University, Sweden. As well as this, she has received certification as a nutritional adviser from the Swedish Nutrition Academy and obtained a diploma from the 'Nutrition and Performance' programme at Örebro University that focused on nutrition and physical activity.

Protein Ketchup Has Landed!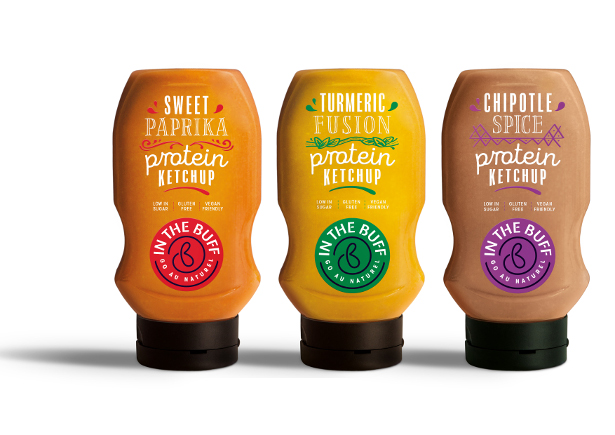 INSTAGRAM | FACEBOOK | TWITTER
In The Buff is a tasty ketchup with an added boost of plant-based protein and no nasty ingredients – to help refresh your food and recharge your body.
Try it on your favourite meals and snacks for a protein hit that gets you looking and feeling your best (especially in the buff).
Go Au Naturel and get yours now!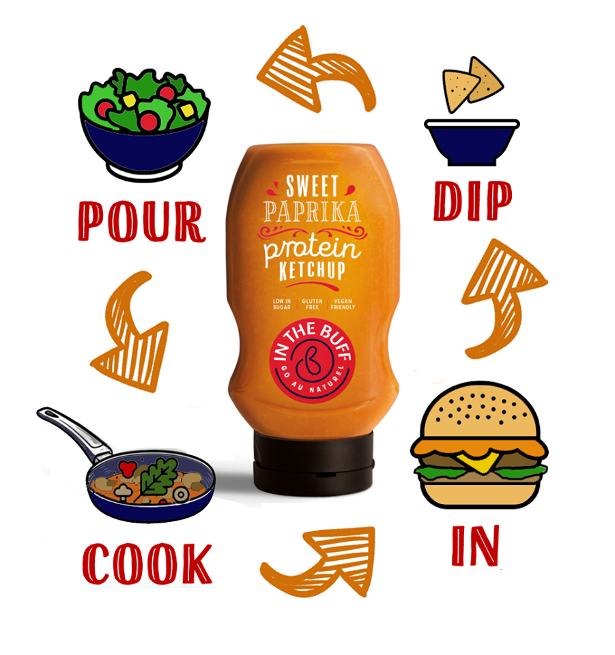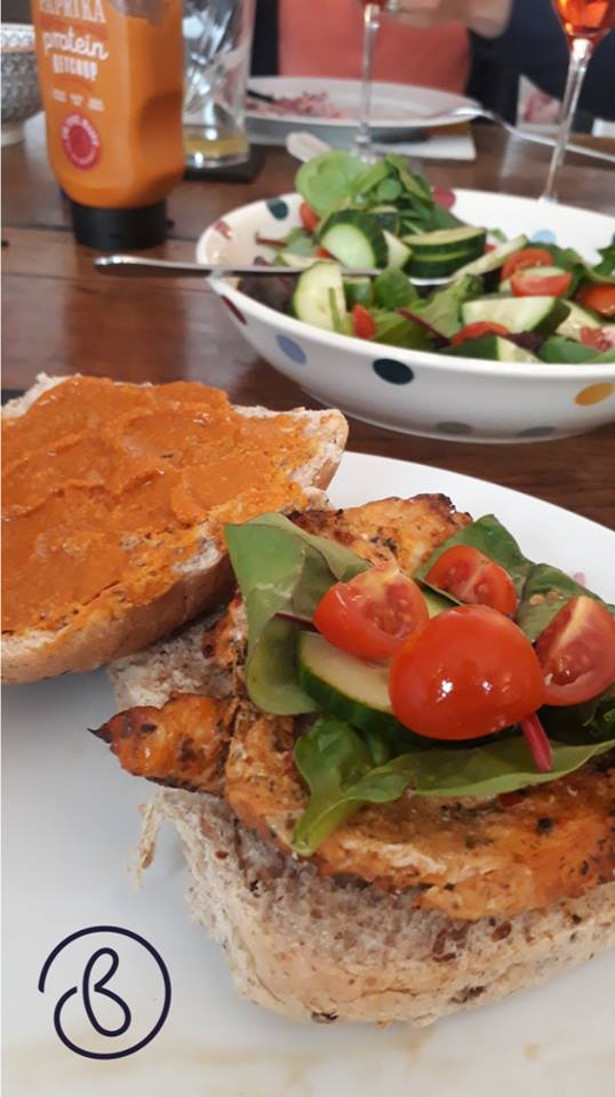 Did you know of average we spend 90% of our tine indoors?
Or 58% of home have experienced mould and condensation?

My health my home initiative say 81% of people are at risk of suffering from a respiratory or dermatological condition because of poor indoor air quality.
The simple answer is we need to ventilate our homes better to improve the quality and freshness of the air we breathe. It is not simply a case of leaving windows open (not to mention the added security risk)
The simple answer is installing Warmed air ventilation from SolarVenti,
SolarVenti uses the sun to naturally warm the air entering your home before ventilating it through your property. The warm air then absorbs the moisture in the air and dehumidifies the property, helping prevent mould, condensation and stale smells. Not only this but the outdoor air is also filtered before entering the home ensuring mould spores and pollen cannot enter the home, helping relieve allegories such as hay fever and asthma. In addition with the constant supply of fresh air SolarVenti helps remove internal pollutants such as volatile organic compounds found in cleaning sprays and CO2 ensuing your home is a fresher more vibrant place to live in.
The purpose of SolarVenti is to create healthier, fresher environments to live in by ventilating air naturally warmed by the sun into the property to help absorb moisture trapped in the home
Find out more at https://www.solarventi.info/

HARNESS THE POWER OF PLANT BASED PROTEIN WITH FIT DELIS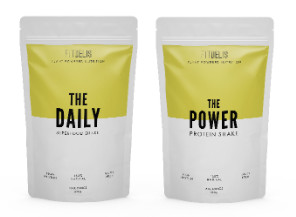 Supercharge your diet and boost your performance with FIT DELIS, a delicious range of high-protein, plant-powered, superfood supplements, combining premium ingredients with exceptional flavour for a taste sensation.
Set to revolutionise the plant-based protein market, FIT DELIS products are organically sourced and ethically produced and 100% natural to enhance your daily diet.
Kick start your day with the delicious and energising DAILY superfood protein supplement, containing just 115 calories per 30g serving and packed full of essential amino acids, vitamins, minerals, and antioxidants to enhance health and wellbeing. Brimming with benefits and packed full of wholesome greens, including spirulina, alfalfa and maca, THE DAILY delivers vital nutrition in a delicious chocolate or vanilla flavour and can be used in shakes, smoothies, stirred into porridge or baked in breakfast bars and muffins.
For those looking to enhance their performance both in and outside the gym, THE POWER protein supplement contains 110 calories per 30g serving and offers a multi-source blend of premium plant-based proteins, expertly formulated to provide a complete amino acid profile to support muscle growth and aid recovery. Available in Mixed Berry or Chocolate flavour, THE POWER is the ideal pre or post workout partner for fitness and sporting enthusiasts and can be added to shakes for a quick pre and post recovery fix or mixed into a variety of different bars and balls, for the ultimate in convenience.
Giving you the energy boost you need without sacrificing on taste, FIT DELIS combine expertly selected, organically sourced, premium, plant-based superfood and protein ingredients, delivering an incredible performance and taste profile, as well as providing you with all your essential nutrients- in one delicious scoop.
Enjoyed at home or on the go, simply mix once scoop with 250-300ml of water or your favourite dairy free milk alternative, for a delicious and nutritious protein shake, time and time again.
With a commitment to the environment at its core, FIT DELIS are celebrated for their sustainable nutritional supplements, which are suitable for vegans, gluten and GMO free.
It's time to say goodbye to tasteless, vegan alternatives, and hello to FIT DELIS, the delicious, all-natural plant-based protein brand.
New Year / more eco conscious?
Ella's Kitchen Company are very unique kitchen pantries/storage handmade in Dorset. Specifically aimed at when people shop with the ambition to be zero waste or no longer want to use plastic.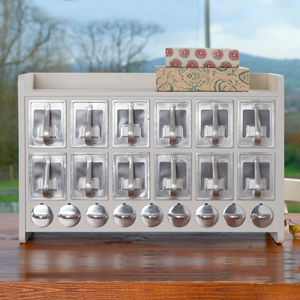 The cabinets are inspired by The Frankfurt Kitchen movement and have a Nordic look – especially with the aluminium scoop.
Prices start from 120 pounds for the Little Trio. The pantries can be found here
With 15 million plastic bottles being thrown away every day in the UK and the average plastic bag taking 80 years to decompose, it's all on our minds about being green. More and more plastic free food shops popping up across the country we now need the kitchen gear to match.
This Dorset Company has the answer. Ella's Kitchen Co, born in 2004 is handcrafting the most beautiful stylish kitchen storage solutions that tick all the green boxes.
With its 'scandi' feel but rustic roots, this little pioneering company is setting its sights high to give the ever-growing green conscious consumer the answer with home and kitchen storage. The idea being is you store all your dried food package free be green and being clutter free.
Created with the most eco birch around and finished with clean fresh colours from The Little Greene the sexiest cherry on the top is the scoop.
The aluminum scoop, with its industrial European twist gives it the edge the handcrafted piece. Katherine Saunders founded the company fourteen years ago after receiving a similar cabinet from her late Grandmother – Ella. Today the company is owned and run by Dorset based James Law who takes further inspiration from The Frankfurt Kitchen and the ever-growing nude food movement.
You are where you eat: Foodie Guide reveals simple ways to eat more sustainably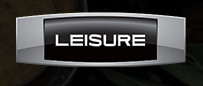 To shed light on the increasingly concerning issue of food sustainability, UK range cooker brand Leisure teamed up with leading food experts and some of the most popular UK local brands to gather the latest insights on how to make sustainable, quality choices when it comes to the main food groups. As a result, they created a foodie guide that touches on common myths surrounding food sustainability and gives advice on how to make smart food choices when it comes to sourcing sustainable fish, veg, dairy and meat.
When it comes to fish, there's no such thing as a sustainable species
With the issue of ocean pollution reaching alarming levels, and reports from the Marine Stewardship Council (MSC) that a third of global fish stocks are either depleted or being overfished, sourcing fish in a sustainable manner is more important than ever.
Although UK consumption is based around five main fish species (salmon, prawns, tuna, cod and haddock), MSC advises there's no need to avoid 'The Big 5', so long as they are certified sustainable and consumers look for products with the MSC Blue Fish label: 'This means it comes from fishers that have been independently certified to the MSC's scientific standard for environmentally sustainable fishing.'
When it comes to seafood, 'it's a myth that we have to avoid popular species', MSC advises when discussing which options are the most sustainable: 'There is no such thing as a sustainable species – it depends how and where it is caught. Mussels from Scotland and Wales have been rigorously checked by scientists and have been reviewed by independent auditors on behalf of the MSC.'
Read more here: https://www.leisurecooker.co.uk/inspiration/the-foodie-guide/the-fish-lover-guide
Local and seasonal fruit and veg is best, but there's a catch
As an essential part of a healthy diet, fruit and veg are available in a wide variety in UK supermarkets, which might make it tough for consumers to make informed, sustainable choices. Considering this, The Soil Association, UK's largest organic certification body, and two of UK's most popular fruit and veg box brands, Riverford and The Organic Pantry, shared their insights on how to buy good quality, sustainable food. Supporting local growers is one of the key aspects the experts mentioned in terms of sustainability, with the Soil Association having developed a tool that allows consumers to research local independent retailers[2].
Buying local is the most sensible approach in most cases, but there are exceptions: 'Fruit and veg we eat all year round such as tomatoes are often going to be air freighted or grown in heated greenhouses. We extend the growing season slightly using polytunnels but don't use artificial heat or light, and focus on growing for flavour', states popular veg box brand, Riverford. From an environmentalist point of view, they caution consumers to think about all the aspects involved in the 'farm to fork' journey: 'The huge amounts of heat used in glass hothouses is produced by burning gas or oil. For every kilo of tomatoes grown in this way, 2-3 kilos of CO2 are released into the atmosphere. When we can't grow tomatoes at home without heat, we truck them over from Spain. This uses just a tenth of the carbon compared with growing them in the UK using heat.'
Read more here: https://www.leisurecooker.co.uk/inspiration/the-foodie-guide/the-veg-lover-guide
When it comes to meat and dairy, information on where your food comes from is key
With the UK dairy industry having made significant progress towards more sustainable practices[3], tracing the source of your food products should be highest on the list of priorities. The Dorset Dairy Co reveals that this might prove tricky for UK consumers: 'A lot of yoghurt sold in the UK is made with milk from Europe'. The local dairy producer encourages dairy enthusiasts to 'check the packaging and company's website to find the source of the milk used'.
When discussing sustainable meat options, local food marketplace Big Barn mentions a range of less popular types of meat such as goat and game as an alternative for conscious carnivores: 'Goat's milk and cheese is already popular […] if you're already a fan of feta this currently underrated meat could be one for you.' To make sure this comes from sustainable sources, ask your local butcher or dedicated butchery in a supermarket how the meat was raised.
For more advice on how to ensure you make sustainable and quality food choices, visit: https://www.leisurecooker.co.uk/inspiration/the-foodie-guide/guide-to-sustainable-cooking
Tesco Finest, the UK's first premium supermarket brand, has expanded its range as it celebrates its 20th birthday. The all-new products, in the new Finest packaging, include a variety of flavours from around the world.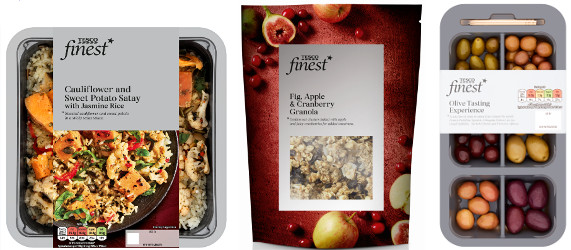 Please find vegan/vegetarian suggestions below:
Finest Cauliflower and Sweet Potato Satay and Rice, £3.00
Inspired by the authentic flavours of Thailand, this vegan dish pairs roasted cauliflower and sweet potato with a satay-style sauce infused with coconut, ginger, lime and soy to create a sweet and sticky contrast. The delicate jasmine rice accompanies the meal, finished with a scattering of pumpkin seeds, red chilli and fresh baby spinach.
Finest Fig, Apple and Cranberry Granola, £2.50
Golden oat clusters baked with apples and juicy cranberries, tumbled with fig for added taste and texture. This granola can be enjoyed with natural, fruity yoghurt or milk at breakfast time.
Finest Olive Tasting Experience, £2.50
Taste your way around the Mediterranean and beyond with this specially selected olive tasting collection. Each type of olive has been chosen for its unique taste and texture. The platter has varieties of olives from around the world including; French Picholine, Spanish Arbequina, Italian Leccino, Greek Halkidiki, Turkish Edremit and Peruvian Alfonso. Share with friends paired with a glass of Tesco Finest Picpoul de Pinet.
Sport Capital Group Holdings Ltd
("Sport Capital Group" or the "Company")
Mr Dean Holdsworth appointed Director of Football Operations
Sport Capital Group is pleased to announce Mr Dean Holdsworth as our Director of Football Operations across all clubs we are acquiring.
A key element of our acquisition strategy is that we undertake a portfolio approach, removing certain functions from a club level and operating them at the group level, meaning Sport Capital Group builds significant buying power with football agents regarding players, managers and coaching staff, as well as with merchandising and sponsorship agreements. Sport Capital Group will have greater resources of higher quality to apply across multiple clubs than a single club would normally have access to.
Mr Dean Holdsworth will be working with the existing team of US Città di Palermo during this transfer window and will be focused on ensuring the right personnel are recruited on the football side to drive us towards successful promotion in this Season 2018-19, taking the club back to Serie A.
Mr Dean Holdworth will be assisted by Mr Jake Lee and others from Global Futures Sport and we hope to be able to announce our first signing in the next 48 hours.
Mr Dean Holdsworth added:
"I am delighted to be working with Sport Capital Group. The ambition for US Citta di Palermo is very exciting and challenging. Despite the past off the field problems, the coach, the staff and players have been doing very well, having had discussions with the coach, we aim to support him and the players as much as possible in our bid for promotion to Serie A.
We have been around the city in the past 6 weeks, it's very clear that fans are passionate and want nothing more than success and stability for the club. We hope that under the new ownership, the fans will return in their numbers and support the club and team, starting with the next home game."
IT'S A PENALTY LOOKS TO TOUCHDOWN AT THE SUPER BOWL IN
ATLANTA 2019 WITH ITS ANTI-TRAFFICKING CAMPAIGN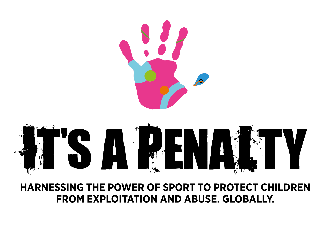 Today, It's a Penalty launches the 2019 Super Bowl LIII campaign with founding partner, A21, along with N2 Publishing and its giving program N2GIVES, Comic Relief, the McCain Institute, Laureus Sport for Good, Freedom Challenge, Human Traffick Proof The ATL, Wellspring Living, Sysdoc and Hilton
The It's a Penalty Campaign encourages people across Atlanta and worldwide to 'see something, learn something, do something!'
The 2019 campaign is supported by several renowned NFL players including Aaron Rodgers, Nick Foles, Ryan Tannehill, Andy Dalton, Matt Ryan, Benjamin Watson and Roddy White as well as USA soccer player, Brad Guzan – all of whom feature in a 30 second film which will be shown in-flight by American Airlines and British Airways with a potential to educate 39.2 million people worldwide
It's a Penalty's goal is to educate sports fans on how to identify exploitation and trafficking (#knowthesigns), and equip them with the tools to make a report
In 2018, It's a Penalty's campaign* reached a global audience of over 455 million people across four major sporting events
2018 impact report showed that 93% of people who encountered the campaign felt more confident to make a report if they suspected crime was being committed
The campaign at the Super Bowl LII in Minneapolis in February 2018 reached over 16 million people and the reporting hotline registered a 300% increase in calls reporting exploitation and trafficking compared to the same period in 2017
24.9 million globally are trafficked in forced labor with 4.8 million forced into sexual exploitation (Global Slavery Index 2018)
Today (January 15, 2019), It's a Penalty announces its new anti-trafficking campaign for 2019. Primarily this year's campaign will take place in the lead up and during the Super Bowl LIII in Atlanta (February 3, 2019). The campaign is part of It's a Penalty's ongoing efforts to harness the power of sport to protect vulnerable people from abuse, exploitation and trafficking globally. The new campaign follows on from an incredibly successful 2018 in which the charity's message reached over 455 million people across four major global sporting events.
The Super Bowl LIII in Atlanta is one of the most high-profile sporting events of 2019 and the It's a Penalty campaign will encourage millions of people to 'Learn Something, See Something, Do Something' and stand up against human trafficking.
As with all It's a Penalty campaigns, the charity has also secured the backing of several high-profile athletes to appear in its materials including a 30-second film, featuring:
Nick Foles: Quarterback (QB) – Philadelphia Eagles
Ryan Tannehill: QB – Miami Dolphins
Andy Dalton: QB – Cincinnati Bengals
Matt Ryan: QB – Atlanta Falcons
Benjamin Watson: Tight End (TE) – New Orleans Saints
Brad Guzan: Goalkeeper – Atlanta United and the United States national team
Aaron Rodgers: QB – Green Bay Packers
Roddy White: Wide Receiver (WR) – Retired, Atlanta Falcons
Of his involvement, Ryan Tannehill, QB for the Miami Dolphins commented:
"It's imperative that we take a stand against human trafficking, as it affects millions of people and I want to do my part to help raise awareness to end it!"
Matt Ryan, QB for the Atlanta Falcons added, "I am proud that Atlanta is my home, and I have seen first-hand how this community comes together to make it a better place for everyone. That is why I am supporting this campaign — we will not tolerate the exploitation of any person for labor or sexual purposes".
Brad Guzan, goalkeeper for Atlanta United said, "It's important to me that I take a stand against such an evil and egregious act as human trafficking. As the father of a son and daughter, I want my children to live in a world where human trafficking is no longer acceptable, not here or anywhere".
Roddy White, former WR for Atlanta Falcons also said, "I have always taken my responsibility of being a role model for young people, very seriously. I want especially young men to be aware of how they can be upstanders by educating their friends that exploiting another person is never acceptable, under any conditions".
During the 2019 campaign, the short film will be shown inflight on all British Airways and American Airlines flights during January and February, as well as a full-page ad on It's a Penalty to feature in American Way in-flight magazine, reaching a potential 39.2 million passengers alone. The film will air in Atlanta-area Hilton hotels, with informative collateral about the signs of human trafficking provided in guest rooms and team member areas.
Additionally, 8,000 taxi drivers are being trained by Human Traffick Proof The ATL to learn how to identify and report human trafficking and exploitation. It's a Penalty will provide car mirror accessories with the Polaris' National Human Trafficking Hotline.
Further campaign materials, all featuring the faces of athletes, will be distributed by volunteers in venues, hotels, taxis and at events in the lead up to the Super Bowl. Each piece of material will alert readers to the signs of trafficking and exploitation and offer the Polaris hotline (1(888) 373-888) and text line (233733) numbers to report anything suspicious. Traditional and social media will be used to further spread the message to #learnsomething #seesomething #dosomething.
The trafficking and exploitation of vulnerable people is of huge global concern, with current figures showing that, worldwide[1], 24.9 million globally are being trafficked for labor and forced into sexual exploitation – the majority of which are female. Closer to the Super Bowl home, 7,200 men in Georgia purchase sex from a minor every month, accounting for over 8,000 sex acts (YouthSpark). Furthermore, according to the Urban Institute, Atlanta has the largest underground commercial sex economy out of 14 urban cities.
Sarah de Carvalho MBE, CEO of It's a Penalty says: "These figures show that trafficking is still a real problem across the globe. This campaign is designed to progress us towards our and our partners' goal to eradicate abuse, exploitation and trafficking globally by 2030 together. We know from previous campaigns – including our largest yet in 2018 – how impactful they can be. Of course, we wouldn't be anywhere without our partners and would like to thank them once again for their support and for joining us in the fight against human trafficking."
The CEO of founding partner, A21, Nicholas Caine added, "We think of human trafficking as a foreign issue and not something that is happening in our own backyards. "It's a Penalty" helps to tackle what is a fast-growing problem in the United States. Only when we unite can we stand to change the exploitation of our people.
Deborah Richardson, Executive Director of the International Human Trafficking Institute the Human Traffick Proof The ATL campaign goal to train 50k persons to learn something, see something and do something to address human trafficking shared: "We are honored to partner with It's a Penalty and the other global, national and local partners in this effort. In redirecting efforts to interrupting the business model of human trafficking by reducing the Demand of the buyer, we will see long term impact on eradicating this human rights violation."
"We support organizations working in different ways toward one goal: to end human trafficking," says Duane Hixon, CEO of N2 Publishing. "We are honored to partner with It's a Penalty and help strengthen their campaign against human and sex trafficking surrounding sporting events like Super Bowl LIII. We know we can make a difference by spreading awareness, and It's a Penalty has the skills to get it done."
Cindy McCain on behalf of the McCain Institute said, "The McCain Institute is pleased to once again partner with It's a Penalty to raise awareness of sex trafficking and exploitation. The Super Bowl LIII 2019 It's a Penalty campaign is an example of how we can all collectively work together to mobilize and empower anyone to recognize and report human trafficking."
"We've been fighting to end child sexual exploitation and human trafficking across the travel industry since 2011," said Max Verstraete, Hilton's Vice President of Corporate Responsibility. "We make training mandatory at all of our hotels around the world and encourage our Team Members to look for warning signs and take action at major sporting events such as the Super Bowl. We're playing our part to help all of our guests enjoy sports, travel and tourism."
-ends-
2018 Campaign:
*In 2018, the It's a Penalty campaign incorporated four global sporting events: the Winter Olympics in South Korea, the Super Bowl LII in Minneapolis, the HSBC/ Cathay Pacific Hong Kong Rugby Sevens and the Gold Coast Commonwealth Games in Australia reaching over 455 million people.
Just on-the-ground in the hosting cities, It's a Penalty educated 2.7 million sporting fans, creating awareness and encouraging them to #knowthesigns of exploitation, abuse and trafficking and to report anything suspicious.
It's a Penalty background information:
A global crime prevention and victim protection campaign, It's a Penalty in collaboration with their partners, works with the governing bodies of sport and organisers of the sporting events, hotel partners, international airlines, NGOs, NGBs and other stakeholders within sport to not only highlight the global problems of exploitation and trafficking of vulnerable people, but also the specific dangers of them being trafficked and exploited during global sports events[2].
Each It's a Penalty campaign does this by:
● Educating the general public about the issue, penalties for offenders, as well as to #knowthesigns of exploitation and trafficking in order to identify and report it
● Encouraging people to 'see something, learn something, do something'
● Equipping the general public with local and global mechanisms to make a report
The campaign was originally conceived by Sarah de Carvalho MBE to protect children and eradicate child exploitation in the run-up to the 2014 FIFA World Cup in Brazil and, subsequently, the Rio 2016 Olympics and Paralympics. Central to the campaign was the education of sports fans, tourists, athletes and residents on the risk of inadvertently having paid-for sex with children under 18 years old, believing them to be older.
By working in conjunction with NGOs around the world, British authorities and the Metropolitan Police, It's a Penalty, together with their partners, helped facilitate the protection of over 16,300 victims of exploitation during the 2014 football World Cup and the 2016 Olympics & Paralympics in Rio de Janeiro. There were 11,252 calls reporting child abuse and exploitation during the 2014 Football World cup alone with 87 foreign arrests. The It's a Penalty campaign has now reached and impacted over 960 million people worldwide.
The long-term objective of It's a Penalty is to achieve systemic change in order to protect children and vulnerable people on a global scale and to equip people with the appropriate reporting mechanisms, regardless of where they are. To achieve this goal, they are advocating for the global enactment and implementation of extraterritorial legislation against child sexual exploitation, which will allow countries to prosecute their citizens for the abuse of children abroad.
Game on: Here's how you can get paid £500 to attend the Six Nations with a mate
With the Guinness Six Nations due to begin in just a few weeks time, MatchPint is kicking off the build-up with a once in a lifetime opportunity for one knowledgeable sports fan.
Sports pub finder app, MatchPint, is searching for the ultimate Guinness Six Nations fan to challenge on rugby legend, Will Greenwood in an exclusive one-on-one battle that will last for the duration of the tournament and is playable via its new Guinness Pint Predictor game. The chosen candidate will be paid £500 for their time, plus receive TWO free tournament tickets to watch one of the live games.
Listed exclusively on community marketplace Airtasker.co.uk, fans can apply for the role here, by sharing what makes them the savviest Guinness Six Nations fan around (and how confident they are in challenging a rugby legend).
The Pint Predictor game will require the chosen candidate to set their predictions for each game in the Six Nations and try to beat Will for the ultimate bragging rights.
Will Greenwood, can't wait to pit his wits against the smartest rugby fan around:
"I like to think I know my stuff on the rugby pitch but time will tell when I pitch myself against the ultimate Guinness Six Nations fan", said Rugby World Cup winner Greenwood.
"Every fan likes to think they're the most knowledgeable and skilful when it comes to calling the outcome of games, but the new Guinness Pint Predictor, available to play on MatchPint, puts those arguments to bed once and for all."
Oli, Head of Fans at MatchPint adds:
"The Guinness Six Nations is a huge annual sporting event that captivates the entire UK. This year we wanted to bring something new to the table with the ultimate game for the country's biggest rugby fans, the Guinness Pint Predictor.
"However, in order for this to be the best it can be, we need to enlist the help of a true rugby super fan – to give us some feedback on our new game…and have a lot of fun along the way.
"Fans will get to challenge rugby legend Will Greenwood, and will be paid £500 for their precious time while getting two tickets for one of the live games – we hope to give the winning candidate an incredible sporting experience, all in exchange for some honest feedback."
Australian start-up Airtasker, expanded into the UK early last year. It is a community platform website and app that connects people and businesses with members of the local community who are able to complete tasks to earn additional money.
An evolution of the local noticeboard, Airtasker leverages technology to help members of the community come together in a trusted environment to create working opportunities. Jobs posts range from cleaning homes, making deliveries and dog walking – to the more unusual such as, baking birthday cakes, queuing for festival tickets and writing lyrics for a jingle.
The notice from MatchPint has been posted on Airtasker detailing the following job description:
I'm Oli – Head of Fans at MatchPint.
Are you the ultimate sports nut, the biggest rugby fan and reckon you're the most knowledgeable? Then we've got the dream task for you.
Here at MatchPint, we are searching for the ultimate Guinness Six Nations rugby fan to go head-to-head and challenge a legend, Will Greenwood, on our new Guinness Pint Predictor app. Oh and did I mention, you'll get paid £500 for your time, plus TWO tickets to a live game during the tournament?
What is the Guinness Pint Predictor?
We've designed the Pint Predictor to be the ultimate way for rugby fans to prove that they know the most when it comes to the Guinness Six Nations tournament.
During every round of the tournament, you can play the Pint Predictor to predict the outcome for each of the games. Make your call on the winner, and by how many points. If you're spot on, you'll win a Guinness to enjoy there and then. Get within 7 points of the final result and you unlock a free pint of Guinness to claim the following week.
What's involved in this task?
For this task, we want to find the most knowledgeable and passionate rugby fan to take on Will Greenwood in a super exclusive one-on-one league, for the duration of the Guinness Six Nations tournament.
You will need to set your predictions on each game in the app to try to beat Will for the ultimate bragging rights, outsmarting a Rugby World Cup winner and once the task is complete, you'll be required to answer a 5-minute feedback survey about your experience on the app.
If this task sounds perfect for you, we want to know why. Click "Make an offer" and tell us what makes you the savviest rugby fan around, and how confident you are in challenging rugby legend, Will Greenwood.
Task Info:
You will be paid £500 to play the Guinness Pint Predictor app during the tournament and take on Will Greenwood in a 'One on One' league.
Fill in a 5-minute survey to provide feedback on the app experience.
Set your predictions for each game of each round from the 1st Feb – 16th March.
Receive two free tickets to a live game to watch your predictions play out live
MEAL PREP LIKE A PRO IN 2019

More than half of Brits will prepare meals for the week ahead in January
In most cases, this is to save money (41%)
While 19% say it limits food waste
WITH THE New Year now in full swing, new research has revealed how Brits are striving to start the year on a healthy path with their food habits.
A survey of 1,009 UK adults carried out by leading household appliances retailer, AppliancesDirect.co.uk, revealed that more than half (56%) of Brits will prepare their meals for the week ahead in January.
In fact, the research shows that this will save the nation a hefty £27 and 3 hours' worth of time on average over the course of a typical month.
Of those who say they will prepare their food in advance in January, respondents cite saving money as the number one reason for doing so – 41% of those surveyed say this is the case.
Almost a third (32%) say they find preparing meals in advance is healthier and that's why they choose to do it, while 29% cite helping reach their fitness goals as their main motive.
Meanwhile, more than 1 in 5 (22%) believe following this practice with their meals saves them time in the long run.
This was followed by a further 19% who said prepping their meals in advance means they are less likely to throw away food in the fridge.
Mark Kelly, marketing manager at AppliancesDirect.co.uk comments: "The new year is a great opportunity for the nation to start the year on the right track, and the research shows just how many of us are doing this with our food consumption.
"It's clear to see that people are making healthier choices as a result of preparing meals in advance, but as the research shows it also helps to save on the amount of food that is thrown out as well as being very cost friendly. There are a number of affordable options out there from juicers, air fryers, food processers and soup makers, so that it is more convenient for Brits to prepare their food ahead of time, so there's no need to worry about cost after the expense of Christmas."
According to the survey, those aged 25 – 34 years old are the most likely to meal prep, with 39% confessing to doing so.
For more information on AppliancesDirect.co.uk visit www.appliancesdirect.co.uk.
AppliancesDirect.co.uk sells a vast range of kitchen gadgets, white goods and other household appliances. The full range of products can be found at www.appliancesdirect.co.uk
Nashville's top ten events not to be missed in 2019
Tuesday, 15th January 2019, London – Merging country roots with popular culture, there's something for everyone on the vibrant streets of Nashville. Whether looking to be inspired by arts, energised by music or indulged with cuisine, visitors to Music City will find themselves spoilt for choice thanks to an extensive calendar of events throughout the year. Here are just 10 events on Nashville's calendar not to be missed in 2019…
Tin Pan South Songwriter's Festival (26th March – 30th March):
Kicking off the line-up of must-see events across the city, the Tin Pan South Songwriter's Festival is an experience made for every music lover's bucket list. Entering its 27th year, the festival brings together over 400 songwriters to perform across five nights in various locations around the city, making it the largest event of its kind in the world. While music legends such as Rodney Crowell and Sacha Skarbek are known to frequent the festival, it is the extent and diversity of songs performed which makes the festival truly unique. Festival passes are available to purchase online and officially go on sale on 26th February 2019. www.tinpansouth.com/
2019 National Football League (NFL) Draft (25th April – 27th April):
For the first time in history, Music City will be the proud host for the 84th annual NFL Draft. Running from the 25th – 27th April, the Draft is undoubtedly one of America's most anticipated sporting events of the year, with the 2018 Draft being the highest-rated and most watched in history. The annual draft sees both leading and up-and-coming players await their selection on one of the NFL's 32 national teams for the season ahead. As part of the event, a three-day football festival, NFL Draft Experience Presented By Oikos Triple Zero®, will provide football fans the opportunity to compete in games, experience interactive exhibits, meet and greet with their favourite players and celebrate the Draft results in Music City. True to the spirit of the city, music will feature heavily in the agenda, with top Nashville artists performing throughout the weekend. Tickets are required for seating within the NFL Draft theatre, with registration times yet to be announced. www.visitmusiccity.com/visitors/events/nfldraft
CMA Music Fest (6th – 9th June):
Nashville comes to life in June, when the city is home to country music's premier event of the year, CMA Music Fest. Hosted by the Country Music Association, CMA Music Fest will see country music fans rock out to four days and nights of live music held at various venues across the city including Music City Centre, Riverfront Park Stage and Nissan Stadium. Now in its 48th year, the annual event attracts an all-star line-up of established and up-and-coming country music stars, with meet and greets and Q&A sessions organised at the festival's Xfinity Fan Fair X. All participating artists play for free, with proceeds from the festival benefitting music education programs through the CMA Foundation. Tickets for the 2019 event are available online. www.cmafest.com/
Nashville Pride (22nd June – 23rd June):
Entering its 31st year of celebrations, the Nashville Pride festival is the largest LGBTQ event in the state of Tennessee. The Pride Equality Walk is the jewel in the crown of the annual festivities, with the turnout for last year's parade numbering in the thousands. The festival grounds are located at Public Square Park, and feature multiple live music performances and DJ sets, drag shows and over 200 vendors including local not-for-profit organisations, artists, businesses and food and beverage offerings. The 2019 event is set to be even bigger than before, making it a must for visitors to Music City in June. Tickets will be available for purchase online closer to the event. www.nashvillepride.org/
2019 Let Freedom Sing! Music City July 4th celebration and the 12th Annual Music City Hot Chicken Festival (4th July):
Experience a different side to America's favourite holiday by celebrating 4th July in Music City! Featuring free live music, family entertainment and food stalls, the day's festivities are topped off with one of the of the largest fireworks displays in the country, set to music from the Nashville Symphony Orchestra. For those feeling more famished than festive, the 12th annual Music City Hot Chicken Festival takes place in East Park at 700 Woodland Street on the same day. A Nashville specialty, Hot Chicken is traditionally served with bread and pickles but can also be used to spice up a salad, pasta, or even with a malted waffle for brunch. Sample some of the city's best Hot Chicken, or watch home cooks battle it out in the amateur cooking competition for the prestigious title of '2019 King or Queen of Hot Chicken'! Admission is free to both events. www.visitmusiccity.com/july4th,www.hot-chicken.com/festival, www.youtube.com/watch?v=y_XIXT2wyto
Live on the Green Music festival (August – September):
Running throughout August until the Labour Day weekend, Live on the Green is a free outdoor music festival held at Public Square Park in Nashville. The festival showcases the city's emerging musical talent and highlights well-known national acts. Since it began in 2009, over 590,000 fans have flocked to Nashville to attend the event. The festival has hosted more than 190 performing artists, including Ben Harper & The Innocent Criminals, Sheryl Crow, Alabama Shakes, Ben Folds, The Head And The Heart, Rodrigo y Gabriela, Band of Horses, Cold War Kids, Young The Giant, City and Colour and more! www.liveonthegreen.com/
Music City Food + Wine festival (September TBC):
Whether you're a BBQ buff or just worship wine, the Music City Food + Wine festival is the stuff foodie dreams are made of. The brainchild of Grammy award-winning artists (and Nashville residents) Kings of Leon, world-renowned chef Jonathan Waxman, Music City Food + Wine Festival brings together the stars of Nashville's culinary scene with acclaimed regional and national chefs, wine and spirits experts. The festival features interactive cooking demonstrations, engaging panel discussions, intimate tasting sessions and countless opportunities to sample the wares of a myriad of international restaurants, wineries, distilleries and breweries. Tickets to the 2019 event will be available for purchase online next year. www.musiccityfoodandwinefestival.com/
Nashville 50th Anniversary Film Festival (3rd – 12th October):
Each year, the Nashville Film Festival (NashFilm) presents the best in world cinema, American independent films and documentaries by veteran masters, up-and-coming directors, and first-time filmmakers. Originally founded in 1969, it is the longest running festival of its kind in the United States, and will celebrate its 50th anniversary in 2019. The festival has attracted a wide range of famous faces to its screenings over the years such as Oprah Winfrey, Al Gore and Nicole Kidman. It was also where Craig Brewer – the director of Footloose, Hustle & Flow and Black Snake Moan, won his first award as a novice filmmaker! Tickets go on sale in 2019. www.nashvillefilmfestival.org/
Country Music Association (CMA) Awards (November TBC):
Hailed as the biggest night in country music, the CMA Awards pay homage to the outstanding achievements of artists and broadcasters in the country music industry. Albums and songs released between 1st July 2018 and 30th June 2019 will be eligible for awards, with nominees and winners chosen by more than 7,400 industry professional members of the Country Music Association. The annual event is held at Nashville's Bridgestone Area and starts in style with a glamourous red-carpet entrance, while the ceremony features live performances and award presentations by the who's who of country music. Best of all, the event is open to fans as well as stars! Tickets will be available online closer to the date. www.cmaawards.com
Jack Daniel's Music City Midnight: NYE in Nashville (31st December):
Ring in the new year and rock out the old in Music City at Nashville's spectacular New Year's Eve party. The show is a free outdoor concert which takes place at Bicentennial Capitol Mall State Park on New Year's Eve, with festivities kicking off at 4:00pm. The event is famous for featuring an all-star line-up of live music, and has previously played host to artists such as Keith Urban, The Kings of Leon, Peter Frampton, Maren Morris and Chris Stapleton to name a few. Partygoers can count down to the New Year as a 4.5 metre music note drops from a 44 metre height to mark the stroke of midnight. The music note drop then triggers a fantastic firework display and confetti cannons as revellers celebrate the arrival of the New Year. www.visitmusiccity.com/newyearseve
For more information on events in Nashville go to https://www.visitmusiccity.com/annualevents
Spring cleaning in store with The Signature Collection

If clearing the clutter and transforming the kitchen into a minimal oasis is on the home improvement checklist this spring, then investing in some clever storage solutions is the perfect way to achieve it, courtesy of The Signature Collection by Masterclass Kitchens.
Keen cooks can ensure a myriad of ingredients are always to hand with a pantry system. The Lansbury corner pantry maximises on space in the smaller kitchen, while The Hathaway offers endless storage possibilities that can be personalised to cater for differing needs.
For smaller items that are often left lurking out of reach at the back of the cupboard, the MagnaSpace pull-out larder is a versatile alternative to flimsy wirework, available in a wide range of widths and heights to bring order to any kitchen.
When only a wide, deep drawer will do to keep pots and pans firmly in their place, choose the widest, deepest on the market with Linea and LineaPlus.
Of course, a kitchen should be practical, but it needs to be warm and welcoming too, which is where open shelving comes in. Incorporate some of the latest looks, including, Letterbox, Curved and tall Room Dividers for limitless storage possibilities which will leave little else for it but to put the kettle on, kick back and relax in a kitchen that is clean and orderly throughout the seasons.
For full details of The Signature Collection by Masterclass Kitchens, call 01443 449 449 or visit www.masterclasskitchens.co.uk

Spectacular New Storage from MY Furniture
MY Furniture knows that storage is a crucial part of any design project. No one wants their gorgeous furniture and decor hidden under mountains of clutter. MY Furniture's stunning range of new and classic solutions means that no matter what your style, you can find the perfect piece for you.
The right storage not only provides a place to hide away the debris of everyday life but can enhance your interior scheme. The new Alveare Modular shelf units are one such solution and are perfect for anyone looking to save space and provide a spectacular centre piece to your room. This shelving is ideal for any room in the house, whether small or large, as the modular design means that you can use a single hexagonal unit or group them together to make an interesting wall feature. Available in Brass and Chrome finish and priced at £89.99 per unit they also provide a perfect display for glasses, candles, plants and pretty bottles of potions and lotions.
Alveare Modular Shelf
£89.99
UNO Modular Shelf
£44.99
INGA Mirrored shelf
£79.99
In addition to the new Alveare Modular shelf units MY Furniture offers a range of alternatives storage solutions.
The Uno Modular Shelving System is a new modular wall mounted system which can be as simple or expansive as you wish. It is available in two shelves, one square and one rectangular, which are designed to accommodate glasses and paperback books and can be used individually or in multiples. With recessed keyhole fixings to the back, which become invisible once installed, and a bevelled mirrored glass finish, these shelves have a sleek, seamless finish which will add a touch of luxury to any scheme. Priced from £44.99 for a small square unit.
For those looking for the option of hiding things away, Inga floating storage units are one of the most versatile storage solutions available. Available in White or fully mirrored and bevelled, these floating shelves feature a spacious drawer and a hidden handle underneath the unit. Simple, luxurious and practical, Inga floating shelves can be used in several ways, from space saving bedside tables to practical corner storage units. Priced from £79.99.
Finally, if you are looking for a simple wood shelf with a bit of classic styling then MY Furniture has this stylish Felix shelf in solid oak wood with wrought iron fixings priced at just £45.99.
For further information visit www.my-furniture.com or call 0800 092 1636.
MEET CRATE CREATURES BASHERS – THE MINI MENACES WREAKING HAVOC
Crate Creatures Bashers are the latest loveable beasts to hit toy shelves. The mini versions of Crate Creatures Surprise, they are the perfect play buddies for children 4+ and provide endless gruesome laughter.
Waiting (impatiently) to be freed, Crate Creature Bashers are the perfect pals for fun and games once they've been unleashed. Each character has their own crazy personality with brightly coloured tongues and crazy eyes making them a weird and wonderful bunch.
The Crate Creatures Bashers can't wait to get out of their crates, fly through the air and make monstrously fun and gross sounds. Once they have been unleashed, turn the crate into a target, pull their tongue, then fling them and watch them crash into the goal. Can you score the most points?
With 12 to collect including; Blizz, Flea, Guang, Crosseyes, Stubbs, Cappa, Pudge, SnortHog, Tenta, Sizzle, Tugger and Croak collect them all to wreak the most havoc in the playground.
FIX YOUR SMILE AT THE CLICK OF AN APP
Modern day dentistry re-imagined, with the launch of the world's first smartphone app for teeth straightening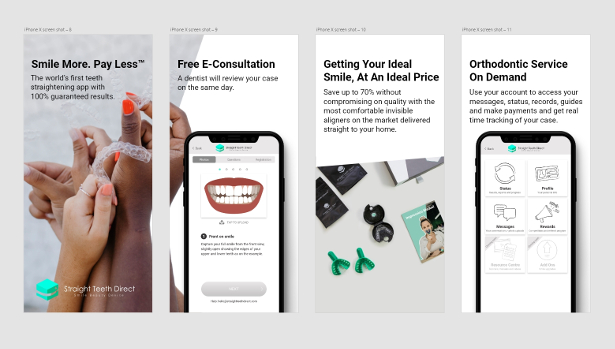 LONDON: According to recent stats a whopping 77% of us have crooked teeth and while most of us want to change that*, over a third of us Brits are afraid of the dentist's chair**.
But a new smartphone app launching today is about to change all that.
Straight Teeth Direct™ is taking the growing cosmetic dental industry by storm, reshaping everything we know about professional orthodontics, via your smartphone, with the world's first teeth straightening mobile app (iOS & Android).
Up until now, the app has been functional via the web portal. But as of today, this proprietary teledentistry app and platform, built uniquely by Straight Teeth Direct™ launches on mobile.
It uniquely integrates at home diagnostics, 3D scanning, computer-aided design, and 3D printing to create personalised medical devices that enable remote treatment which is basically telemedicine 2.0. All of this, specifically for remote diagnosis and remote treatment
The brainchild of co-founders Dr Aalok Y Shukla, CEO and Lucie Marchelot Shukla, Managing Director, Straight Teeth Direct™is promising straight teeth from the comfort of your couch.
Dr Shukla explains: "We see care in traditional clinics as an intermittent model, but the future is continuous monitoring. By uploading photos to the app, you can track progress in a more systematic way and stay on top of progress."
The innovator health technology company is a next-generation tooth straightening service which digitises the whole dentist experience via the app and delivers premium aligners directly to your door. Straight Teeth Direct™ connects customers to leading orthodontists for professional teeth straightening, to ensure they have round-the-clock support and supervision as they achieve their ideal smile at home.
It works by using the latest mobile technology – where users upload five selfies taken from different angles to the app for an initial free e-consultation. Within 24 hours, an experienced dentist will evaluate if you're suitable for treatment.
If you are interested in opening the door to a better smile and find out if you're eligible, download the app now via the App Store for iPhone or Google Play for Android devices.
Slackline – For a healthy body and clear mind
Slacklines are an excellent, creative and fun fitness resource to stay warm and fit, as well as clear the mind. A perfect winter essential tool for indoor or outdoor use. If you have goals to improve your health and well being in this new year or anytime, slackline training and conditioning drills are an excellent option for youth and adults alike.
Slackrobats Academy offer online slackline conditioning and tutorial products as well as slacklines. Our offerings can be streamed from any mobil device that has access to the internet. We believe utilizing the slackline as a fitness tool and/or meditation tool is valua ble for kids, adults, yogis, and athletes of all types including rugby players. It can improve balance, flexibility, agility, focus, strength, clarity of mind, and can be used for excellent cardio workouts. Slacklines are easy to store, travel, and set-up, and are a diverse training tool essential for this winter and all the following seasons too!
To see all of our product offerings including our free slackline E-guide, visit us at SlackrobatsAcademy.com. We have more free offerings at Slackrobats Youtube and additional information at Slackrobats.com. Get inspired visiting our instagram account @slackrobats and learn more fun slackline training ideas.
Turning Personal Stories into Unique Gifts!

Description: Tellinga creates personalized stories as one of a kind gifts with customized illustrations through traditional mail. Story recipients receive professional hand-drawn stories about themselves based on unique preferences. It can be fun, dramatic, thoughtful… anything! Your mailbox isn't dead – it's more alive than ever!
HOW IT WORKS:
First, select your story length, rating, and genre
Next, upload a photo and add a description of your desired story
After receiving your request, our team of professional artists will start worki ng on your story.
A few days later, the designated recipient of the story will start receiving unique hand-drawn images every other day in their mailbox until the package ends.
Why it's Special: We live in such a digital world these days as we are always emailing, text messaging and following each other's social media accounts. Some things such as traditional mail (mailbox) have somewhat been forgotten. Tellinga offers a way to tap back into the tangible and traditional by providing a product that you can touch and feel on a deeper level rather than staring at another screen. It provides that old level of eagerness and anticipation of looking forward to checking your mailbox every day. It is the same exciting feeling of when you were exchanging letters of a pen pal or loved one growing up, looking forward to that new monthly/weekly edition of your favorite magazine, or the expectation of a holiday or birthday greeting card. The goal is to provide an extremely personalized gift that brightens a loved one's day by delivering little hand-drawn story surprises in their mailboxes. It gives people the chance to be a character of their own mailbox story sent out piece by piece.
Where Sold: Online at https://www.tellinga.com/ (delivery anywhere in the U.S.)
Prices: There are four products total:
One Day Story (The One Day Story consists of one hand-drawn image sent once by one of our creative artists)-$5.99
One Week Story (The One-Week Story consists of three hand-drawn images sent every other day throughout one week)-$14.99
Two Week Story (The Two-Week Story consists of six hand-drawn images sent every other day throughout two weeks)-$24.99
One Month Story (The One Month Story consists of 12 hand-drawn images sent every other day throughout one month)-$44.99
See storie s from previous companies online at https://www.tellinga.com/
Win the morning to win the day! Positively prime your body and mind to set the day up for success.
By Olly Leicester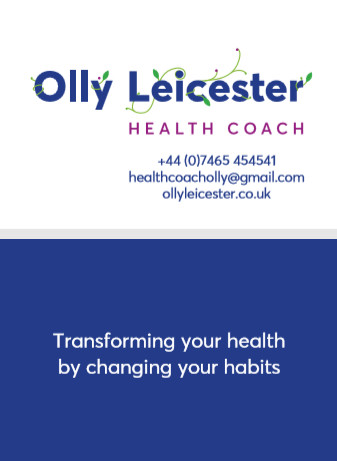 I really swear by prioritising your first half an hour or hour of your day, all for yourself. Call it a morning routine…call it 'Me time', call it what you will. It's not a selfish act, it's the exact opposite…as you'll be in a better position to assist others if you prioritise yourself in the early morning.
Priming your mind and body to a positive start can be really powerful…It can shape your whole day. Instead of hearing the alarm go off, then immediately reacting to either Facebook or your work emails (which are somebody else's agendas), step one is to LEAVE YOUR PHONE ON AIRPLANE MODE! Or better still, set an alarm using a clock (and have your phone outside your bedroom).
Once that obstacle has been avoided, do your bathroom thing, then I suggest you rehydrate. A pint of water with a pinch of sea salt and a squeeze of lemon juice. (As you naturally lose fluids during sleep). Then try 10 minutes of meditation (to give a shower to your mind). It helps if it's in the same place and at the same time. Peace and calm in the day, helps you deal with the stresses that will come. Then instead of reading a negative news story, try reading an uplifting book of your choice. Only 2-5 mins can fill your mind with positive messages. Movement is next on the list…can be 10-20 press-ups, to a jog round the block. Whatever suits you…But if you can, move outdoors – as the sunlight naturally wakes you up with fresh energy.
From there, write 3 things down that you're grateful for. Realising what you do have, instead of what you don't, is another simple, yet powerful way to fill your mind with positivity. And there, I'll leave you to kick into action. Positively primed!
PLAYMOBIL Pet Hotel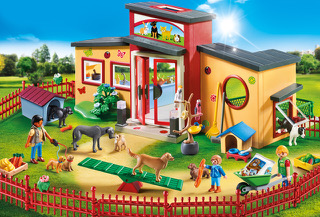 PLAYMOBIL Tiny Paws Pet Hotel (9275): Take your pet for a relaxing stay at the Tiny Paws Pet Hotel. Here your pet will feel right at home and will be well cared for. Inside the front doors, the staff at the reception desk are ready to welcome your pet. Easily store your pet's food in the shelves above the desk or in the kitchen, where tasty meals are prepared for all the pet guests. Outside, your furry friend can run around the spacious, fenced-in yard or try out the seesaw. Your feathered companions will also enjoy their perch outside in the fresh air. Use the included stickers to brighten the décor. For even more fun, combine this set with the rest of the PLAYMOBIL Pet Hotel theme (#9375-9379 – sold separately)! Set includes three figures, eight dogs, two birds, two doghouses, bench, seesaw, wheelbarrow, dog food, birdseed, and many other accessories.
Available: January 2019 Age: 4+ MSRP: $69.99
For more information about PLAYMOBIL® Brand Toys, consumers can visit http://www.playmobil.us
Note: * Names, Prices and Availability dates are subject to change

www.healthspan.co.uk
What you need to know about going Vegan'?
Rob Hobson, Healthspan Head of Nutrition
Veganism is the pinnacle of plant-based eating, which is a revolution that's been gathering momentum in the wellness industry for some time now. This way of eating is not just about avoiding all foods of animal origin but also addresses the wider issues of food production such as environmental and animal welfare concerns.
According to findings from a survey commissioned by the Vegan Society in 2016, the number of vegans in the UK had exceeded 500K people (just over 1% of the population). More recent findings from a survey carried out by Compare the Market have shown that this figure has increased to an impressive 7% of the population now being vegan.
Changes in the vegan stereotype
Whilst many people may still associate veganism with hippies, sandals and macramé, things have seriously moved on. The media has often portrayed veganism as a way of helping skinny yoga-obsessed celebs to lose weight, but professional sports people have helped to blow this misconceived stereotype out of the water. The footballers Jermain Defoe and Dean Howell, professional cyclist Christina Vardaros, tennis-pro Serena Williams and even heavyweights such as the British boxer David Hayes are just a few examples of professional sports people that have adopted veganism as a way of eating to improve performance.
What are the health benefits of veganism?
A well-balanced vegan diet is more likely to contain a greater quantity of fibre-rich wholegrain foods and pulses, which are hugely beneficial to health. It's also been shown that vegans are more likely to exceed the daily recommended fruit and vegetable intake, which means gleaning a greater quantity of micronutrients and antioxidants, such as the carotenoids found in orange and dark green vegetables. Some have suggested that these nutritional properties of the vegan diet offer potential performance benefits in sportspeople.
Plants are not the panacea and you still need to get the basics right
Following the basic principles of healthy eating are key to achieving a good balance of nutrients to support your body's needs and are still relevant to people following a plant-based diet. You can glean everything your body needs from eating plant-foods, but it does take a little more planning and understanding of what to eat and how to put meals together.
Protein
Protein is essential for the growth and repair of tissues in the body, which is key for sports professionals especially in terms of recovery. The body requires 21 amino acids, which are the building blocks of proteins and nine of these must be obtained from the diet (essential amino acids).
To ensure your amino acid intake, include a variety of plant proteins with every meal. Those with a complete set of essential amino acids include quinoa, buckwheat (such as soba noodles), hemp seeds, chia seeds, tofu, tempeh, edamame beans, Quorn (vegan products in the range) and Ezekiel bread (from Jerusalem, made using beans, lentils and grains). Professional sports people will likely need to top up their diet with protein by using powders such as Healthspan Elite Complete Vegan Protein (£19.99 for 1kg).
Iron
Findings from the National Diet and Nutrition Survey have shown that 27% of women do not get enough iron from their diet putting them at risk of anaemia, which causes chronic tiredness and fatigue. This is a particular issue for female sports professionals.
Include plenty of iron-rich foods in your diet such as beans, pulses, lentils, nuts, seeds, fortified breakfast cereals, tofu, tempeh, dark green leafy vegetables, dried fruit and dried spices.
Vitamin B12
This vitamin is only found in a few plant-foods such as nutritional yeast and marmite spread. Vitamin B12 is essential for the production of healthy red blood cells, which carry oxygen around the body and help to release energy from food. The best way to ensure your intake of vitamin B12 is by including fortified foods such as cereals, plant-milks and soy products. Contrary to popular belief, spirulina and other algae products are not reliable sources of this vitamin.
Calcium
Calcium is required for healthy bones and muscle function, which are essential for the performance of professional sports people. This mineral is especially important for young sports people whose bones are still developing up until the age of 25. Obtain calcium through plant foods such as tofu, almonds, dark green leafy vegetables, sesame seeds, tahini and fortified plant-milks.
Omega 3
Omega 3 fatty acids are referred to as 'essential' as they need to be obtained from your diet; they have many health benefits, which include the reduction of inflammation in the body.
Plants such as dark green leafy vegetables, seeds, seed oils, quinoa and nuts contain alpha-linolenic acid (ALA), which the body converts to EPA and DHA. Whilst these foods are a useful source of omega 3, the conversion in the body is poor so vegans may want to consider topping up their diet with a vegan Omega 3 supplement such as Healthspan Veg-Omega 3 (£7.95 for 30 capsules).
Research from price comparison experts Money Guru has uncovered that an average person spends over £30,000* on gym memberships throughout their life.
Many of us are tied into a 12-month contract with the thought that by committing to an annual plan, it would encourage us to go to the gym more often, but Money Guru's research shows that 44% of all new members drop out after 6 months.
They also found that 1 in 5 Brits are unable to stick to a diet and it's not their fault for lacking will power. Research shows that your body recognises the basic survival instinct and fights against your attempt to lose weight. So, don't beat yourself up if you haven't lost any weight from that juice cleanse, or you have put the weight back on.
It seems the diet culture has us all fooled into spending more and more money. We wrongly believe that we need to join a gym or lose weight, and to do so we have to spend money.
But when you look at the cost, it's actually shocking how much we're coerced to spend; when you dig further, evidence shows that joining a gym or going on a fad diet is not that successful for most people.
https://www.moneyguru.com/insights/do-or-diet-the-true-cost-of-diet-culture
Key points to consider before embarking on this journey (again) this year:
£30,000 is the cost that an average person would spend on gym alone their lifetime
44% of new members give up gym all together after six months into their membership
This means these members are wasting an average of £240 on the remainder of their gym contract
If you were to continually do this every year then that cost is a huge loss
40% of new members are dropping their gym sessions to less than four times a month after just three months into their membership
— Do you ever wonder if we are stuck in this endless loop of dieting and losing weight? —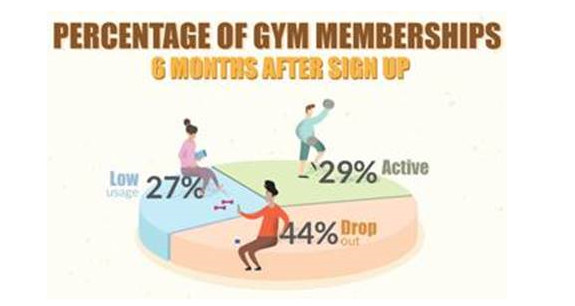 *This calculation was based on the average UK gym membership fee of £40.53 and the average person works from the age of 18 – 60. Your personal projection on this cost will be higher or lower depending on your average gym membership cost and the number of years you hit the gym.
LIMITED EDITION GAME OF THRONES®-INSPIRED
SINGLE MALT WHISKY COLLECTION AVAILABLE NOW FOR PRE-ORDER

8 Whiskies, 8 Seasons— Pre-order Now on Amazon to toast the final season of Game of Thrones
WHAT:
Joining White Walker by Johnnie Walker, a limited-edition blend inspired by the most enigmatic and feared characters on Game of Thrones— the White Walkers – comes the arrival of the Games of Thrones Single Malt Whisky Collection. The limited-edition collection is available now to pre-order from Amazon in the UK. For those that order early, the Games of Thrones Single Malt Whisky Collection will start to land on doorsteps from February 19th. The collection is inspired by the iconic characters and the creative world of Westeros and beyond and arrives to tide fans over during their wait for the eighth and final season of the show.
WHO:
In celebration of the eighth and final season of the critically-acclaimed TV series, Game of Thrones, DIAGEO and HBO have released a limited-edition collection of Single Malt Scotch Whiskies celebrating the show. The Game of Thrones Single Malt Scotch Whisky Collection features eight Scotches, each paired with one of the iconic Houses of Westeros, as well as the Night's Watch, giving fans an authentic taste of the Seven Kingdoms and beyond.
The Game of Thrones Single Malt Scotch Whisky Collection is available now for pre-order on Amazon in the UK. To learn more about the collection, visit www.Malts.com and follow the conversation using #GOTSingleMalts.
PRODUCT INFORMATION
Suggested Retail Price
Game of Thrones House Stark – Dalwhinnie Winter's Frost; SRP: £48 for 700cl; ABV 43%
Game of Thrones House Tully – Singleton of Glendullan Select; SRP: £38 for 700cl; ABV 40%
Game of Thrones House Targaryen – Cardhu Gold Reserve; SRP: £48 for 700cl; ABV 40%
Game of Thrones House Lannister – Lagavulin 9 Year Old; SRP: £65 700cl; ABV 46%
Game of Thrones The Night's Watch – Oban Bay Reserve; SRP: £65 for 700cl; ABV 43%
Game of Thrones House Greyjoy – Talisker Select Reserve; SRP: £48 for 700cl; ABV 45.8%
Game of Thrones House Baratheon – Royal Lochnagar 12 Year Old; SRP: £38 for 700cl; ABV 40%
Game of Thrones House Tyrell – Clynelish Reserve; SRP: £48 for 700cl; ABV 51.2%
cid:image001.png@01D4ACB7.D4565F90
NOTES TO THE EDITOR:
Game of Thrones House Tully – The Singleton Glendullan Select
House Tully located at Riverrun, rules as the lord of The River lands. The power of water flows through both House Tully and The Singleton Glendullan Select as it is made on the banks of the River Fiddich in the wooded hills of Dufftown. Here they harnessed the water that flowed through the land utilizing a water wheel to power the entire distillery.
Game of Thrones House Stark – Dalwhinnie Winter's Frost
House Stark's resiliency, strength and ability to thrive under the most intense situations are greatly shaped by Winterfell's frigid temperatures. Dalwhinnie, known for being one of the highest distilleries in all of Scotland, is cold and remote much like The North where House Stark calls home, making the two an iconic pairing. Extreme conditions are responsible for shaping the signature Dalwhinnie Winter's Frost honeyed sweetness and spicy warmth. Naturally, it's best served chilled or over ice.
Game of Thrones House Targaryen– Cardhu Gold Reserve
Fueled by the same fiery spirit of the fierce female leadership of Daenerys Targaryen, this single malt celebrates legendary women and their unwavering perseverance. The Cardhu distillery was pioneered by Helen Cumming and her daughter-in-law Elizabeth during the 1800s, a time when the whisky industry was almost entirely male-dominated.
Game of Thrones House Lannister– Lagavulin 9 Year Old
Lagavulin is one of the most legendary single malt brands and has been crafted on the shores of Islay for more than 200 years – mirroring the meticulous calculation and tenacity employed by the Lannister's in their rise to conquer the Iron Throne. This single malt whisky is a roaring single malt that recalls the Lannister's riches and is best served neat or with a single drop of water.
Game of Thrones The Night's Watch – Oban Bay Reserve
The Oban distillery sits beneath the steep cliff that overlooks the bay in the frontier between the west Highlands and the Islands of Scotland, separating land and sea, just as Castle Black, home of The Night's Watch, sits between Westeros and the lands beyond The Wall. The liquid's richness is balanced with a woody, spicy dryness that The Night's Watch could enjoy even on the coldest of nights.
Game of Thrones House Greyjoy – Talisker Select Reserve
House Greyjoy rules the Iron Islands and worships the Drowned God. Talisker was a natural pair for House Greyjoy as this single malt is distilled on the shores of the Isle of Skye, one of the most remote and rugged areas of Scotland. The layered flavors and signature maritime character of Talisker Select Reserve are the result of its wave-battered shores. This liquid is an intense smoky single malt Scotch with spicy, powerful and sweet elements combined with maritime flavors.
Game of Thrones House Baratheon– Royal Lochnagar 12 Year Old
Royal lineage drives the iconic pairing between House Baratheon and Royal Lochnagar. Similar to Robert Baratheon ruling the Seven Kingdoms upon the Iron Throne, Royal Lochnagar was deemed a whisky worthy of a royal family as it was granted a Royal Warrant after Queen Victoria and Prince Albert visited the distillery in 1848. Balanced with delicate fruits and spices, this taste of royalty is best enjoyed neat.
Game of Thrones House Tryell– Clynelish Reserve
House Tyrell of Highgarden rules over the Reach, the lush and fertile region of Westeros. Like the Reach, Clynelish is positioned among green pastures and rolling hills, with scenic views of the North Sea. This vibrant, golden Scotch is light and floral, like House Tyrell, and it's not to be underestimated with its underlying complex combination of Highland and maritime qualities.
The Game of Thrones Single Malt Scotch Collection is new. And within the collection, there are six new liquids not including Cardhu Gold Reserve and Royal Lochnagar 12 Year Old which are currently sold in the UK.
Lodore Falls Hotel & Spa, Lake District – The newly-opened Falls Spa Boasts Panoramic Views & State-of-the-art Spa Experience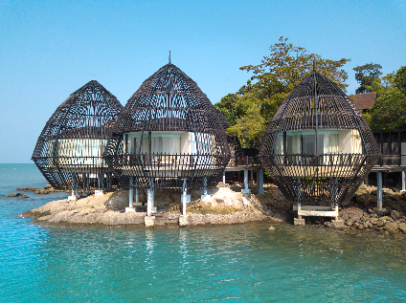 Lodore Falls Hotel & Spa is delighted to announce the opening of a new state-of-the-art destination spa. The Falls Spa at Lodore Falls Hotel is the final phase of a £10m redevelopment of the luxury hotel, nestled in the heart of the Lake District's beautiful Borrowdale valley. With panoramic views of Derwentwater and the spectacular Catbells Mountain Range, The Falls Spa offers guests a cosy, Scandi-inspired retreat from which to enjoy and harness the healing powers of nature. Guests at The Falls Spa are encouraged to make the most of the spectacular location, with invigorating alfresco spa experiences including an open-air cold drench bucket and hot shower.
The highlight is a 16-meter outdoor infinity-edge vitality pool, one of the largest in the country, with neck jets, underwater loungers and an amazing overflow hot tub, arguably the most Instagrammable location in the Lake District! A carefully curated spa menu offers a range of luxury spa treatments and rituals using Elemis and La Sultane De Saba products that help guests engage and find a renewed sense of physical wellbeing. The Falls Spa is the only spa in the north of the country to offer the La Sultane De Saba Akwaterra Massage, a full-body experience using ceramic ergonomic Akwaterra tools filled with hot water to completely relax and rejuvenate the body. To compliment the much-anticipated new spa opening, the hotel is also introducing 18 new contemporary and spacious Spa Suites. All suites feature Scandi-style decor and designer furniture, luxury bathrooms and cosy lounge seating areas. Most also offer floor-to-ceiling windows, walk-in wardrobes and superb views over the lake, forest, fells and waterfall.
The Ritz-Carlton, Langkawi, Malaysia
Taking inspiration from The Ritz-Carlton, Langkawi's stunning views of the lush rainforest and the crystal-clear Andaman Sea, The Ritz-Carlton Spa invites guests to tune into their unique surrounding landscapes and feel the harnessing and soothing powers of nature. Overwater walkways lead to cocoon shaped treatment pavilions that bob above the sea, the island's only overwater spa, strikingly designed to resemble 'Malay Bubus' – intricately woven fish traps used for centuries by local fishermen.
The wellbeing sanctuary offers guests a state-of-the-art thermal suite with an intricate mosaic-lined steam room and sauna, as well as a revitalising ice fountain, rejuvenating experience showers and vitality pools. The Hammam Pavilion offers guests a traditional cleansing ceremony and refined ritual treatments, while the Spa Suite Pavilion boasts an expansive treatment room with a steam shower and luxurious changing facilities. Guests can look forward to an impressive array of signature treatments including the Lulur Hammam Experience, Mystical Ocean and Earth Ritual, and the Mandi Bunga Inspired Ritual. Whether an exquisite treatment from The Ritz-Carlton's global spa collection or a ritual inspired by the indigenous healing and beauty ceremonies, practiced for thousands of years by local shamans and midwifes, each experience aims to restore the equilibrium within your body, mind and soul so that you reach a state of complete harmony.
New Year, New You at Anantara in the Maldives
Begin the new year refreshed with a rejuvenative stay at Anantara in the Maldives. Anantara Veli, Anantara Dhigu and Naladhu Private Island invite guests into a blissful New Year's stay that kicks off 2019 with invigorating wellness and innovative beauty, immersed in a spectacular Maldivian setting. At Anantara Veli, Balance Wellness by Anantara offers an indulgent selection of relaxing and rejuvenating spa therapies, and has recently added a long list of specialised treatments by renowned French skincare brand, Biologique Recherche. Using the Biologique Recherche Methodology, combined with targeted Biologique Recherche products, Anantara guests can now enjoy customised treatments that promote glowing, youthful skin from head to toe. Facials, suncare, scrubs and slimming treatments by Biologique Recherche promise full-body restoration.
Balance Wellness, named Best Wellness Retreat in the Indian Ocean at the World Spa Awards 2018, also offers holistic journeys that incorporate Ayurvedic wellness with mindful and expressive activities. Bodu Beru drumming sessions, yoga on the beach, canvas painting and personal training all work to reboot the senses for an enlightened start to the new year. At Anantara Dhigu, guests can sink into a blissful treatment at Anantara Spa, named the World's Best Spa Brand at the World Spa Awards 2018. There, in one of six stunning overwater treatment rooms, guests can enjoy their choice of massage or beauty ritual, immersed in panoramic views of our pristine Maldivian lagoon.
Beyond the shores, guests can enjoy a vast array of sports and leisure activities to keep the body beautiful and the mind refreshed. With surfing lessons, dive expeditions, sailing, kayaking, snorkelling and more, there are endless inspirational ways to stay active and invigorated over the new year period.

Bring the Outside In
As we enter a New Year and start looking forward to our gardens bursting into life, what better way is there to bring the outside in, than to add a light-filled orangery or garden room to your house?
Adding an orangery, conservatory or garden room to your home can add around 5% to your house value, providing it is well-built and complements the style of the property.
While orangeries were popular with the European elite, as far back as the 17th century, they have enjoyed a recent resurgence. Evolution Windows takes inspiration from the historical grandeur of their origins in Renaissance Italy, by producing bespoke, made-to-measure, beautifully handcrafted designs. But, we have brought them up to date with the modern materials and state-of-the-art design needed to suit contemporary living.
Our uPVC timber alternative orangeries and garden rooms are constructed with the latest A+ energy efficient double- or triple-glazing as well as enhanced security features. Up to the minute technology uses solar reflecting glass to keep this new addition warm in winter and cooler in summer.
The new design can be personalized and enhanced by a choice of door and window options, wood grain finish, cornices, tie bars, roof profiles, handles, hardware, lighting and decking.
Not only do our orangeries and garden rooms add style and offer exceptional energy efficiency, but the timber alternative uPVC also ensures they are weather proof, as well as being virtually maintenance free – needing just a quick wipe down rather than regular sanding and painting.
Evolution Windows specialize in timber alternative windows and doors. We employ traditionally skilled craftsmen, as well as technicians, in our Bedfordshire factory, to ensure exceptional quality.
For further information visit www.evolutionwindows.com or call 0800 773 4045.
'DREAM DAYS' AT FLYING TIGER COPENHAGEN
From Thursday 16th January – Sunday 20th January ALL Flying Tiger stores across the UK will reduce every one of their vast range of products to £2 max.
Regardless of the original price, everything in store from award-winning kitchen accessories to fun family games will be priced at £1 or £2, with more lines being added every day.
Flying Tiger stores offer all the things you didn't know you needed, things you've dreamed of and things you never even knew existed.
And with more than 90 stores across the country, there's a Flying Tiger near you.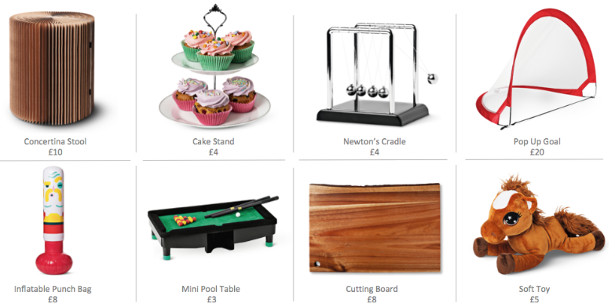 EVERYTHING NOW £2
uk.flyingtiger.com
Storm Boy by Colin Thiele
A moving story which is now a major motion picture, Storm Boy is one of the classics of Australian writing for children.
This 55th anniversary edition of the Colin Thiele classic has been released to coincide with a new major movie remake of Storm Boy starring Jai Courtney and Geoffrey Rush, as well as Storm Boy: The Gamedeveloped by Blowfish Studios.
Storm Boy is the timeless story of Mike "Storm Boy" Kingley who rescues three pelican chicks after their mother is shot. One of the birds, Mr. Percival, forms a very special bond with the boy which brings into focus the conflict between his lifestyle in the remote Coorong of South Australia and the external pressures of society including his schooling.
Treasured by generations of children, this is a heart-warming tale about unusual friendship and unconditional love.
We are pleased to have access to Justin Monjo, Storm Boy's Screenwriter who can talk about how he skilfully echoed the simplicity of the childhood story into the contemporary story for the world to see, taking some of Colin Thiele's very sensitive language and incorporating that into the screenplay.
Movie in cinemas TODAY and book available at all good book retailers
The Craft Of Mindfulness
Holly & Phillip Cushion Knitting Kit – £49.99 – Wool Couture – www.woolcouturecompany.com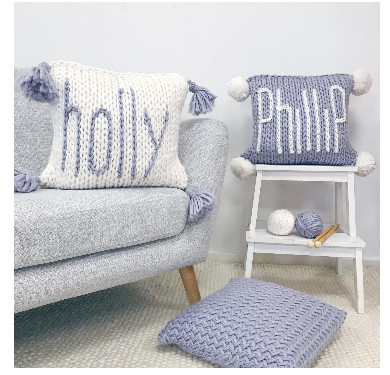 Suffering from those winter blues? Then try a mindful detox in the form of crafting to help focus your mind and banish those blues this January.
As life gets busier for many, crafting can help instill a sense of calm and alleviate stress and anxiety.
Wool Couture crafting kits are designed to help you through the stages of your crafting – ensuring that every stage of the process leaves you feeling immensely satisfied and proud of your achievements.
So, why not take a breather from everyday life and partake in 'mindfulness through crafting' – and you might get a cushion or a throw out of it at the same time!
–
www.woolcouturecompany.com
Get the look: parquet flooring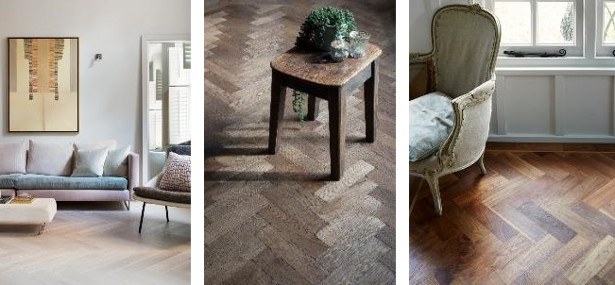 From entrance hallways in urban apartments to living rooms in country classic cottages, parquet flooring is a design classic that simply never goes out of fashion. The trend for real wood flooring means parquet has never been so popular, and its practical qualities make it the perfect style fix for the any room of the home.
Creating an elegant and sophisticated look and filling the room with warmth and character, the combination of colour, wood detailing and pattern make this a real statement floor.
From herringbone and basket weave to brickwork and chevron, the pattern options with parquet are just as diverse as the range of woods available. Go large with 600mm sized blocks for a modern twist on a design classic or opt for an aged design to add extra character with a reclaimed effect.
Natural Wood Flooring Company are experts in the field of real wood parquet, so give them a call to discuss your options, on 0208 8719771 or visit www.naturalwoodfloor.co.uk
Enjoy a Heartsease Farm sparkling pressé
Heartsease Farm is an award-winning range of sparking pressés made with Welsh spring water from a family farm.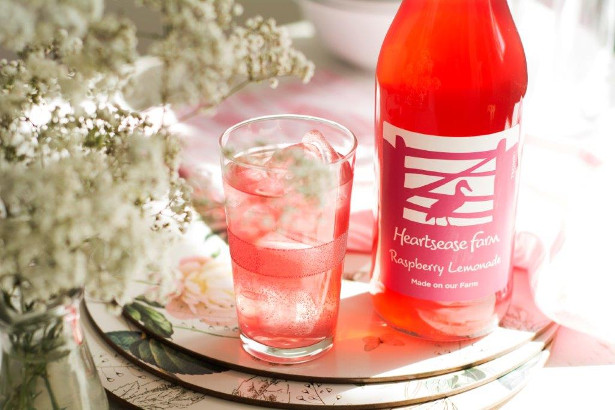 There are seven premium sparkling pressés to choose from including:
Apple & Rhubarb – Carbonated spring water with British apple juice and rhubarb juice.
Elderflower Pressé – Carbonated spring water with elderflower extract.
Traditional Lemonade – A Great Taste Award winner.
Fiery Ginger Beer – A Great Taste Award winner. Judges said it is "well balanced with fresh tangy notes from the lemon and gentle warmth from the ginger with a lingering finish and tingle on the tongue. Truly refreshing."
Strawberry & Mint – Another Great Taste Award winner.
Raspberry Lemonade – Won a Gold Medal award from the British Bottlers Institute.
Blackcurrant Crush – British blackcurrant juice with carbonated spring water.
All are lightly pasteurised to preserve quality, use natural ingredients and real fruit juices. They are available in three fully recyclable sizes: in 330ml and 750ml glass bottles as well as, uniquely, a plastic 425ml PET bottle.
Stockists include Ocado and Morrisons as well as independent farm shops and delis plus pubs and bars nationally and prices start at £1.29.
The Heartsease Farm premium pressé range is part of Radnor Hills, one of the UK's leading soft drinks manufacturers.
Heartsease Farm is the name of the family farm in Powys, mid Wales from where the spring water is sourced. State-of-the-art technology is used to extract the water, which is rich in trace minerals, from below the ground and all products are bottled at source on the farm.
William Watkins, Managing Director of Radnor Hills said: "Our Heartsease Farm range of drinks reflect the heritage of the farm and our passion for great flavours. We use only the best available ingredients from the countryside, blended with our own spring water, to traditional British recipes."
www.radnorhills.co.uk
Facebook: @radnorhills
Twitter: @Heartseasefm
Instagram: Heartsease_Farm
Spread the cost of a Merlin Pass with BRAND NEW Monthly Membership
– Fun for all the family from just £8.99 a month per person –
Merlin Entertainments has launched a new Merlin Pass Monthly Membership product, allowing customers to spread the cost of their Merlin Pass throughout the year. Monthly Membership is available on both Standard and Premium passes, with monthly payments starting from just £8.99 per person. With January and the new year being the time where customers are looking for offers and ways to cut back on spending, now is the perfect time to purchase this pass and pay in monthly instalments. The Merlin Annual Passes can be used at 32 of the UK's top attractions, including Alton Towers Resort, Chessington World of Adventures Resort, The LEGOLAND® Windsor Resort, SEA LIFE Aquariums and Sanctuaries around the UK and loads more.
For those looking for the perfect way to build incredible family memories, in spring this year, the spellbinding Room on the Broom – A Magical Journey lands at Chessington World of Adventures Resort, and Haunted House Monster Party is coming to The LEGOLAND® Windsor Resort. Visitors can also watch over 50 birds of prey in the phenomenal Falconers Quest coming to Warwick Castle. For the thrill-seekers, Wicker Man at Alton Towers Resort is the UK's first wooden coaster built in over 20 years and gets pulses racing as riders speed towards a six-storey high flaming effigy, making it an absolute must.
Once customers have purchased their Merlin Pass, they can start to enjoy the incredible benefits and explore the amazing Merlin attractions around the UK. Other benefits include up to 20% discount on food, beverages and retail, as well as discounted entry for family and friends. For those purchasing Premium passes, extra perks include free car parking at Resort Theme Parks and Warwick Castle, priority entry to the attractions and the ability to visit anytime.
Susan Binda, Head of Loyalty at Merlin Entertainments, comments: "We're delighted to introduce the Merlin Pass Monthly Membership, as it means that our product is more flexible and accessible than ever before with the option to spread the cost throughout the year."
As one of the best value leisure and entertainment products in the UK and now made even more affordable, the Merlin Annual Pass is valid at 32 top attractions across the country, so there's an attraction within easy reach of most regions. There's something to suit all tastes, from taking on the UK's greatest rollercoasters at Resort Theme Parks, experiencing stunning views of the capital on the Coca-Cola London Eye, or discovering incredible underwater creatures at SEA LIFE Aquariums & Sanctuaries around the UK.
The new monthly membership product is priced as below:
Merlin Annual Pass monthly membership
Monthly price
Joining fee
Total Cost
Standard individual pass
£8.99 per person
£29.99 per person
(£137.87 total 12 month cost + joining fee)
Premium individual pass
£11.99 per person
£34.99 per person
(£178.87 total 12 month cost + joining fee)
For more information please visit www.merlinannualpass.co.uk/membership.
CALLING ALL LOCAL COMMUNITY CLUBS – WIN A SLICE OF £5,000 WITH WALL'S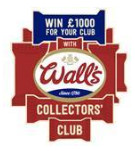 Are you part of a local club that could do with a little helping hand, or is there a group in your area that needs some support to allow it to continue its great work?
From choir groups to football teams, every community club across the UK could be in with a chance of winning a slice of £5,000 with the Wall's Collectors Club and signing up couldn't be easier. Simply visit: https://www.wallscollectorsclub.com/ to nominate your club, or a club within your area, enter details including a manager's telephone number and email address and, once verified, it will appear on the dedicated Collectors' Club website.
Clubs will then battle it out to achieve one of the top five spots on the live leaderboard, featured on the website, which will secure them the £1,000 cash prize.
Wall's customers, club members, as well as friends and families, can all help boost clubs to the top by collecting points with every purchase of a Wall's Pastry product. Simply buy any tasty Wall's Pastry product, upload a picture of the receipt or product barcode to the website to redeem points, which can then be donated to a club of your/their choice.
As an added bonus at the end of the competition, EVERYONE who has redeemed their points will be automatically entered into a prize draw, where one lucky person can WIN £500.
Kim Burgess, Head of Markets at Addo Food Group, says: "There are thousands of clubs across the UK that are carrying out great work, most with tight resources. By signing up to our Wall's Collectors' Club scheme, groups can be in with the chance of winning a slice of a £5,000 cash prize. The giveaway is our way of helping foster community spirit and keeping community pride afloat."
The Collectors' Club campaign will run from the 16th January to 31st May 2019. For more information visit https://www.wallscollectorsclub.com/.
Keeping Veganuary? Want to continue?
Head over to the National Theatre Bookshop to find recipes and tips on how to be vegan!
Your essential kitchen companion, packed with more than 50 delicious recipes to cook for you, your family and friends,
as well as tips for eating out and inspiration for living vegan!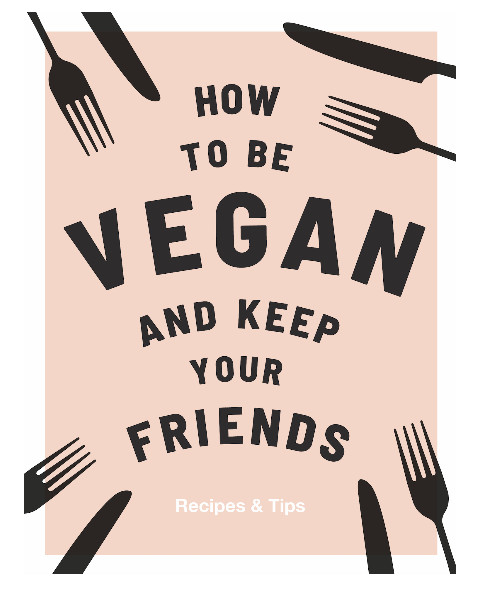 How to be Vegan and Keep Your Friends book – £12.99 – National Theatre Bookshop – shop.nationaltheatre.org.uk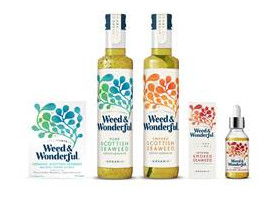 Entering 2019 with a healthy regime? Spice up those dull salads with the tasty Unami flavours of the sea with Weed & Wonderful's seaweed infused organic rapeseed oil. Perfect to drizzle over steamed veg or lettuce leaves for an extra boost of flavour.
Planning to try some kind of vegan diet this year? Whilst there are a whole host of benefits to a plant based diet, sometimes vegans are left deficient in important nutrients. This is where supplements step in. Weed & Wonderful Seaweed Capsules promote wellbeing through a naturally rich source of iodine, an essential nutrient that plant-based diets can lack.
Burn's Night is almost upon us and no one does best of British festivities quite like renowned Borough-based eatery Roast. In honour of Scotland's most famous poet Robert Burns, Roast will host an exclusive whisky pairing dinner on Friday the 25th of January 2019.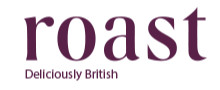 After being welcomed with a Bobby Burns cocktail on arrival – a mouth-watering mix of Chivas Regal 12, Martini Rosso Vermouth, orange bitters and absinthe – attendees will then sit down to a 5-course menu with whisky pairings to see the night in in style. Following a selection of canapés will be grilled Orkney scallop, roasted loin of Highland venison with haggis bon bons and a selection of Scottish cheeses and pickles, ending on a classic clootie dumpling and custard. A variety of whisky pairings will highlight the smooth malty, chocolate flavour of Glenmorangie's Signet in comparison to the fruity, citrus notes evident in the Dalmore paired with dessert. And whether you're a whisky connoisseur or looking to learn a little more, this magnificent menu is bound to leave your taste buds tantalised!
Guests will also be treated to signature Scottish entertainment in the form of a bag piper and poem reader, which will accompany the delectable dishes on offer, making it a night to remember!
Priced at £145 per person, tickets are available now and can be purchased here: https://www.roast-restaurant.com/burns-night/
And those dining in the restaurant need not miss out, with a 3-course menu (£60) and optional whisky pairing (£41) available throughout the evening. Diners will also have the chance to tuck into a unique new recipe created by Executive Chef Paul Shearing for this occasion only, the Herdwick haggis doughnuts, served with The Balvenie & orange marmalade and malted ice cream. This innovative dish will wow guests with its eclectic combination of flavours textures.
Zarir Vakil is the CEO of London-based StepJockey, who's determined to make office buildings a healthier place by gamifying stair use by staff.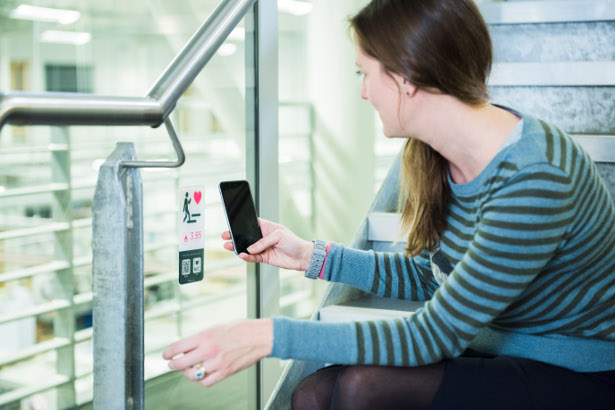 Per minute, stair climbing burns more calories than jogging, so this simple activity really does have huge benefits and will keep people on track to achieve their new year resolutions.
The company's labelled more than 6,000 staircases across 90 countries for many high-profile customers, including: Disney, Deloitte, Barclays, KPMG, ITV, Jones Lang LaSalle, Lloyds of London and L&G as well as a growing number of hospitals, universities and public authorities both in the UK and overseas.
StepJockey's part of the active design movement. We see the world as a gym and we make sedentary buildings active by promoting and gamifying stair use.
Our smart signs give the calorie burn data for office stairs and increase stair use in office buildings by 20%-40%. Our stair climbing Challenges can increase stair use by up to 800%. Unlike pedometers and other personal fitness devices, StepJockey impacts and engages the vast majority of people within a building.
It is this ability to involve all (not just the already fit minority) that is the key to designing and implementing a cost effective and impactful corporate wellness initiative.
Stair climbing facts:
Stair climbing burns 8-9 times more energy than sitting and about 7 times more energy than taking a lift. Per minute, stair climbing burns more calories than jogging
A Harvard Alumni Study found that men who average at least eight flights a day enjoy a 33% lower mortality rate than men who are sedentary
You also burn calories going down stairs but perhaps more important, descending stairs builds bone strength and density – vital to reducing your osteoporosis risk
Just 7 minutes stair climbing a day has been estimated to more than half the risk of a heart attack over 10 years
Climbing stairs two at a time burns more calories per second but you get there quicker. Research shows you burn more calories on average climbing stairs one at a time
Holly's story:
Holly, 24, an office-based marketing assistant from London, climbed the stairs to lose weight for her wedding. Here's her story.
"I've always struggled with diets, I start well but seem to break after only a few days. I needed that motivation to lose weight. I was getting married and I really wanted to lose some weight and tone up for my big day. Stair climbing proved to be an easy exercise to lose weight, it fitted in with my day, didn't feel like exercise and I didn't feel at all self-conscious. I downloaded the StepJockey tracker App at work and by climbing up and down the 100 stairs to my fifth floor office three times a day, I was burning 481.8 calories a week. It wasn't long before I was looking for more stairs to climb. I started climbing the stairs rather than taking the escalator at either end of my commute and clocked up an extra 814 steps a week (and escaped the overcrowded lifts)."
Holly burnt an extra 195 calories a day on the stairs, this added up to 44,905 calories over the year, which is the equivalent to 22 days of food or 4.99kg of fat!
She sums up by saying, "I was amazed by the results, my BMI dropped and I went from being overweight to a healthy weight. Better still, I had an amazing wedding day!"
Accredited Diploma in Life Coaching and Positive Psychology with Infomatrix PR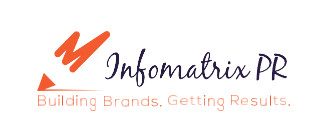 Ever wondered how you can help others? Want to learn the principles of success? Need support to set up your business?
Then look no further than Infomatrix PR's accredited Diploma with full tutor support.
The Diploma in Positive Psychology and Life Coaching is an accredited coaching programme, designed for those that want to help themselves- and others- achieve their goals. The course is created for those that want to develop the skills to plan and execute their visions, learn the fundamentals of coaching and helping others, and understand the principles that help people plan, manage change, and achieve success in their everyday lives.
Infomatrix PR do things differently
What makes this course unique is that it's the only course that combines positive psychology and life coaching in one single diploma. Students receive full tutor support and then 2 coaching sessions with our psychologist and branding expert to learn the fundamentals of becoming a coach in the public sphere.
On completion of the coaching diploma, students can apply for membership with the ACCPH, a U.K. awarding body that offers voluntary regulation to coaches and therapists. You will be a fully qualified coach, eligible for membership with the organisation, and can apply for discounted insurance.
If you want to learn more about yourself and how you can help others, or if you want to learn the skills to become a fully accredited coach, then look no further than our accredited coaching programme.
Key Benefits
> An accredited psychology and coaching diploma for your CV.
> Help yourself and others achieve their goals and dreams.
> Learn new skills that may help you gain that sought-after promotion
> Understand the key principles of success, self-awareness, managing time and productivity, and helping people to achieve their goals and dreams.
The course is designed for those that aspire to become accredited life coaches or for those that generally want to learn more about themselves and plan a better life. What's more, our branding consultant can help you start your life coaching business and gain influence globally.
Course Summary:
Investment: $495 + GST during January.
Assessments: written assignments and case studies
Delivery and Support: Online, with tutor support via email or phone
Duration: 100 hours. You can learn at your own pace. Most people complete within six months.
Contact: info@infomatrixpr.com for more details.
JOHN WICK: CHAPTER 3 – PARABELLUM
IN UK CINEMAS ON 17TH MAY 2019
Directed By Chad Stahelski
Starring Keanu Reeves, Halle Berry, Laurence Fishburne, Mark Dacascos, Asia Kate Dillon, Lance Reddick, Saïd Taghmaoui, Jerome Flynn, Jason Mantzoukas, Tobias Segal, Boban Marjanovic, with Anjelica Huston, and Ian McShane
Written By Derek Kolstad
Produced By Basil Iwanyk and Erica Lee
In John Wick, he came back to seek revenge. In John Wick: Chapter 2, he was forced to repay a debt. And now, after grossing a combined total of nearly $300 million at the worldwide box office, The Boogeyman returns for JOHN WICK: CHAPTER 3 – PARABELLUM.
In this third instalment of the adrenaline-fueled action franchise, super-assassin John Wick returns with a $14 million price tag on his head and an army of bounty-hunting killers on his trail. After killing a member of the shadowy international assassin's guild, the High Table, John Wick is excommunicado, but the world's most ruthless hit men and women await his every turn.
Returning to the John Wick universe are Keanu Reeves (The Matrix Trilogy, Speed) as the eponymous John Wick; Laurence Fishburne (Boyz n the Hood, The Matrix Trilogy); Lance Reddick (White House Down, American Horror Story); Tobias Segal (Sneaky Pete, Mindhunter) and Ian McShane (Deadwood, American Gods). They will be starring alongside new cast members Halle Berry (Monster's Ball, The X-Men franchise); Mark Dacascos (Brotherhood of the Wolf, Only the Strong); Asia Kate Dillon (Orange Is the New Black, Billions); Jason Mantzoukas (The Dictator, The Lego Batman Movie); and Angelica Huston (The Royal Tenenbaums, The Addams Family).
John Wick: Chapter 3 – Parabellum is directed by Chad Stahelski (the John Wick series), written by Derek Kolstad (the John Wick series), and produced by Basil Iwanyk (Sicario, The Expendables) and Erica Lee (Sicario, A Private War).
JOHN WICK: CHAPTER 3 – PARABELLUM will be seeing you in cinemas across the UK on 17 May 2019 by Lionsgate UK.
Survive & Thrive this winter with Young's Nourishing Delicious Dinners For Under 600 Calories & Meal Planner!!!!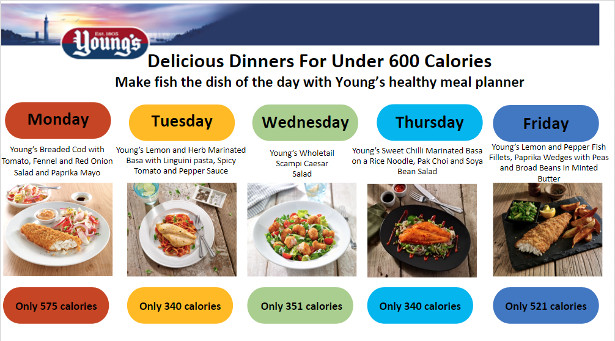 FACEBOOK | TWITTER | YOUTUBE | INSTAGRAM
Young's Simply Breaded Cod with Tomato and Fennel Salad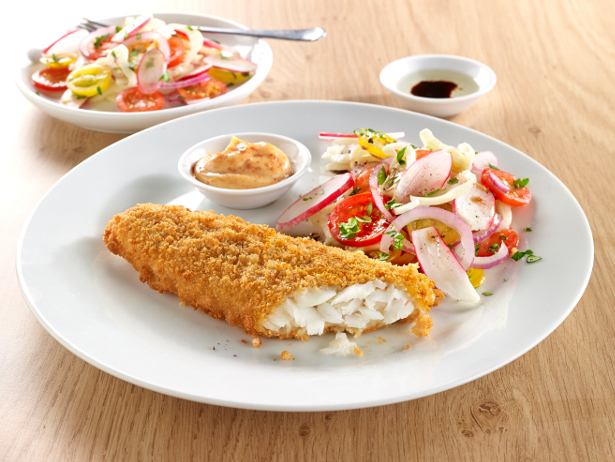 Only 575 calories
INGREDIENTS
Serves 2
1 x Pack of Young's Simply Breaded Large Cod Fillets
For the Salad
1 small yellow tomato
1 small red tomato
1 small green tomato
½ small fennel bulb
1 small red onion
4 radishes
Fresh coriander – chopped
For the Dressing
2 tbsp olive oil
1 tsp balsamic vinegar
Salt and ground black pepper
For the Mayo
3 tbsp good quality mayo
¼tsp smoked paprika
Squeeze of lemon juice
METHOD
1. Cook the Breaded Cod Fillets according to the instructions on pack
To make the dressing
1. Mix olive oil balsamic and seasoning
To make the salad
1. Slice tomatoes, fennel, radishes and red onions
2. On a plate layer the tomatoes, add fennel, radishes on top, add red onions
3. Pour dressing over salad – leave to marinade and finish with torn coriander leaves
To make the mayo
1. Mix the mayo with a squeeze of lemon juice
2. Add smoked paprika
3. Place in a ramekin
To serve
1. Enjoy with our Simply Breaded Cod and a wedge of lemon
Young's Gastro Lemon and Herb Marinated Basa with Linguini Pasta, Spicy Tomato and Pepper Sauce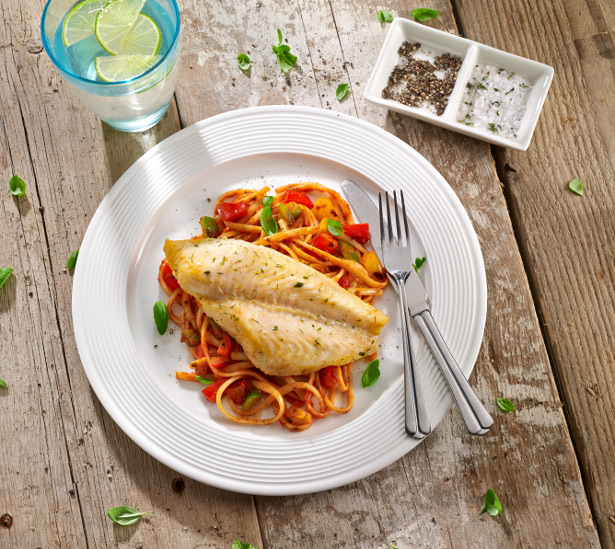 Only 340 calories
INGREDIENTS
Serves 2
1 x Pack Young's Lemon and Herb Marinated Basa Fillets
For the pasta
150g dried linguini pasta
1 red pepper – cut into wedges
1 yellow pepper – cut into wedges
Low calorie cooking spray
5g grated parmesan
For the sauce
2 red peppers – halved and deseeded
Low calorie cooking spray
1 garlic clove – finely chopped
1 small onion – finely chopped
1 vegetable stock cube
1 small tin of chopped tomatoes
200ml water
½ red chilli – deseeded and finely chopped
1 tbsp fresh basil – finely chopped
Ground black pepper
METHOD
To make the sauce
1. Pre- heat the oven 200°C/Fan170°C/Gas 6
2. Place the red pepper halves on a baking tray and spray with low calorie cooking spray and roast for 40 minutes
3. Remove the skin from the peppers
4. Spray a non stick pan with low calorie cooking spray and place over a medium heat
5. Add the onion and fry until soft , add a little water if needed, add the garlic, chilli, tomatoes, water, veg stock cube. Bring to the boil and simmer for a few minutes
6. Place in a food processor with the roasted red Pepper and blend until smooth. Return to the pan, season with black pepper and stir in the chopped basil
To make the pasta
1. Cook the Lemon and Herb Marinated Basa Fillets as per instructions on pack
2. Place the red and yellow pepper wedges on a baking tray and spray with low calorie cooking spray. Roast in the oven for 25 minutes
3. Cook the dried linguini pasta as per instructions on the pack
4. To serve, warm the sauce and dress the linguini pasta, serve with the Marinated Basa and roasted peppers. To finish, sprinkle the parmesan over the pasta and sauce
Young's Gastro Wholetail Scampi Caesar Salad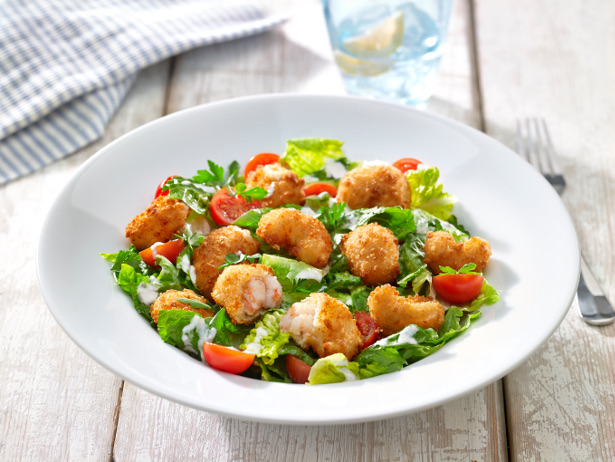 Only 351 calories
INGREDIENTS
Serves 2
1 pack Young's Wholetail Scampi
1 cos lettuce, washed
8 cherry tomatoes cut in 1/2
Flat leaf parsley to garnish
2 anchovy fillets, drained and roughly chopped
1 garlic clove, chopped
3 tbsp light mayonnaise
1 tsp lemon juice
15g parmesan, grated
3 tbsp water
METHOD
1. Cook the Scampi according to the instructions on the pack
2. To make the dressing put the anchovy fillets in a pestle and mortar, add the chopped garlic and crush into a paste. Add the mayonnaise, lemon juice, Parmesan and water and stir well to make a pourable dressing
3. Arrange the lettuce leaves in a large serving dish and scatter over the tomatoes. Pour over half of the dressing and toss together to lightly coat the salad
4. Place the hot cooked Scampi onto the salad and drizzle over the remaining salad dressing
5. Sprinkle with parsley leaves and serve
6. Chef's tip: if you don't like anchovies, you can leave them out – your salad will still taste great without them!
7. Enjoy with a well-chilled glass of Pinot Grigio
Young's Gastro Sweet Chilli Marinated Basa on a Rice Noodle, Pak Choi and Soya Bean Salad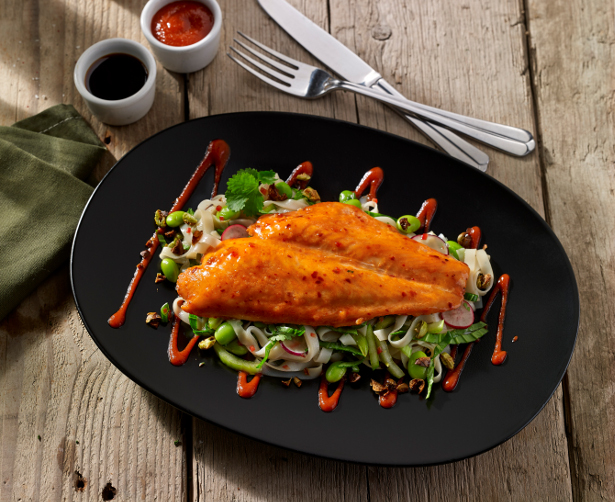 Only 340 calories
INGREDIENTS
Serves: 4
2 x packs of Young's Gastro Sweet Chilli Marinated Basa Fillets
2 rice noodle nests
1 pak choi – washed and finely sliced
2 spring onions – washed and finely sliced
150g frozen soya beans
2 tsp chopped red chilli – seeds removed
5 radishes – washed and grated
1 small bunch coriander – chopped
2 tsp rice vinegar
2 tbsp light soy sauce
1 tbsp mirin
1 tbsp rapeseed oil
2 tbsp toasted soy broad beans – chopped
(optional)
Note: Can be made 1 hour before to allow the flavour to develop
METHOD
1. Cook the Young's Gastro Sweet Chilli Marinated Basa Fillets
2. Cook the soya beans in boiling salted water for 2-3 minutes until tender. Drain and run under cold water until completely cool
3. Break up the rice noodle nests and place in a bowl, cover with boiling water and leave to soak for 2 minutes
4. Make a dressing by whisking together the rice vinegar, light soy sauce, sesame oil and rapeseed oil
5. Drain the rice noodles and toss in a bowl with the pak choi, spring onions, soya beans, chilli radishes, coriander and dressing
6. Season to taste and sprinkle over the toasted soy beans to serve
Young's Gastro Lemon and Pepper Fish Fillets, Paprika Wedges with Peas and Broad Beans in Minted Butter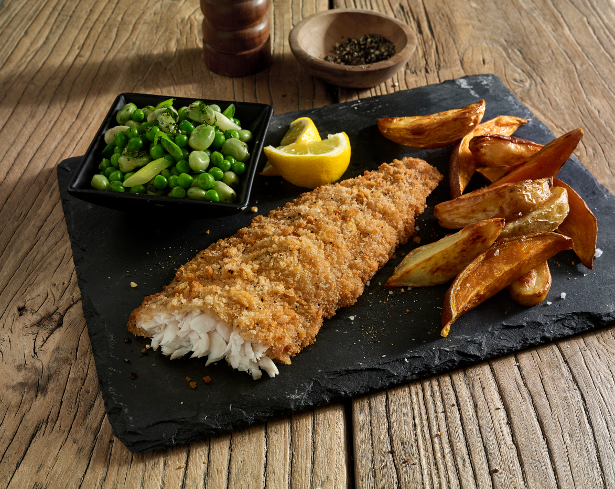 Only 521 calories
INGREDIENTS
Serves 4
2 x packs Young's Gastro Signature Breaded Crispy Lemon and Pepper Fish Fillets
Roasted Potato Wedges
2 large potatoes- scrubbed and cut into wedges
2 sweet potatoes – scrubbed and cut into wedges
1tbsp olive oil
1tsp smoked paprika
Sea salt and ground black pepper
Peas and Broad beans in Minted Butter
200g frozen broad beans
200g frozen peas
4 spring onions – washed, trimmed and sliced
1tbsp chopped fresh mint
2tbsp water
25g unsalted butter
Sea salt and ground black pepper
METHOD
1.Cook the Lemon and pepper fillets according to pack instructions
2.Preheat the oven to 200°C/ fan 180°C/gas 6
3.Place all the potato wedges in a large bowl, sprinkle over paprika and drizzle over the olive oil. Then season and toss together so the potato wedges become evenly coated
4.Transfer to a large baking tray and spread out to a single layer. Bake on the top shelf of the oven for 30 minutes until golden brown and crisp
5.Melt half the butter in a pan and fry the spring onions until soft, add the beans and the water then bring to the boil, cover and cook for 3 minutes. Add the peas, season and cook for a further 2 minutes. Stir in the mint and remaining butter then season to taste
Top University Sides Announced for Aberdeen Standard Investments Melrose Sevens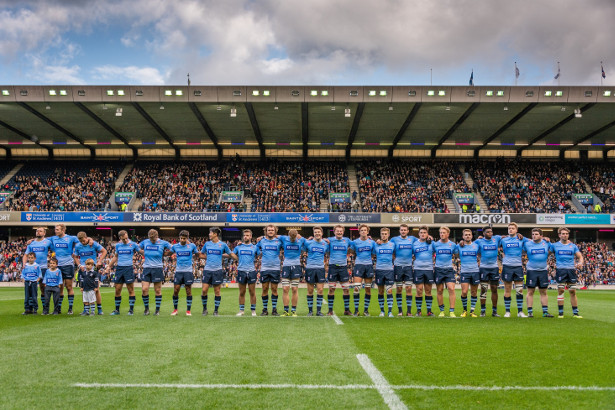 Three of the UK's oldest universities have been invited to compete in the renowned Aberdeen Standard Investments Melrose Sevens rugby tournament this April. Durham University, the University of St Andrews and the University of Edinburgh all have long-established rugby clubs dating back to the 1800s, marking the clubs' historic dedication to the sport.
The youngest of the three clubs, Durham University RFC, founded in 1875, is where a number of professional rugby players, including Will Carling and Will Greenwood, have honed their rugby skills. Having recently emerged as BUCS champions, the club is taking its participation in the 2019 tournament very seriously. This will be the team's first time competing in the Aberdeen Standard Investments Melrose Sevens.
Alex Keay, senior rugby coach at Durham University, said: "We're honoured to have been selected for the 2019 Aberdeen Standard Investments Melrose Sevens and we already have a solid idea of who our team players will be. University rugby culture is definitely reaching higher standards, with more people going into professional rugby than ever.
"Being part of such a recognised tournament will encourage our students to reach their full potential in the sport."
Founded in 1857, Edinburgh University RFC will return to Melrose following last year's tournament. In recent years, Edinburgh has gained solid experience in playing rugby sevens, competing in tournaments across Scotland, as well as in overseas games in Portugal, Spain, Italy, France and Morocco.
Edinburgh University RFC's head of men's rugby, David Adamson, said: "We are delighted to have been asked to take part in the Aberdeen Standard Investments Melrose Sevens again. It's a great experience for our students to be a part of.
"Come February, we will shift our focus to the sevens. Here at Edinburgh University, we have a highly professional environment with full-time members of staff dedicated to the club and I am positive our students will receive exceptional training in preparation for the big day."
Celebrating its 161st anniversary this year, the University of St Andrews RFC will be taking part in the tournament for the first time. Director of rugby at St Andrews, Scott Lawson, said: "It's truly outstanding for us to get an invite to such a major rugby event. It's an achievement for us to be able to link a club with history with a tournament that's also steeped in history.
"This is also an opportunity for our students to showcase their talent. University rugby clubs continue to grow and are becoming increasingly performance-based. It's truly rewarding for us to know our club has reached such a status to be deemed of a standard to be able to play at higher levels."
The Aberdeen Standard Investments Melrose Sevens is the world's original rugby sevens tournament, attracting 24 international and Scottish clubs every year to battle it out to lift the Ladies Cup. The game of sevens was invented in Melrose in 1883 by butcher Ned Haig, and the 136th playing of the Aberdeen Standard Investments Melrose Sevens will take place on April 13, 2019 at the town's Greenyards.
Martin Gilbert, co-CEO of headline sponsor Aberdeen Standard Investments, added: "The Melrose Sevens is a major event in the rugby calendar both nationally and internationally. We are pleased that university clubs are taking part in this competition alongside major Scottish and international sides, allowing the students to participate in a global rugby event. It's a real incentive for them to develop their skills and receive recognition of their commitment to the sport."
Tickets for the 2019 Melrose Sevens start from £10 for children, £15 for senior citizens and £20 for adults. Family tickets are also available for £50, admitting two adults and two children.
For more information about the Aberdeen Standard Investments Melrose Sevens, and to book tickets, visit www.melrose7s.com. Keep up to date with the action on Facebook at www.facebook.com/melrose7s, Twitter @melrose7s and Instagram @melrose7s.
MOVE OVER BLUE MONDAY, JANUARY PROVES THE PRIME TIME FOR A FRESH START AND NEW JOB

Known as the month of new beginnings, January is a chance to reinvent ourselves and make a fresh start. Now a new study from JOB TODAY, the UK's number one hiring app, is dispelling the myth of Blue Monday – allegedly the most depressing day of the year. Revealing that January is far from joy-free, it finds that Blue Monday in fact marks the month when most of us take charge and make a change.
JOB TODAY found the number of those searching for 'career change' skyrocketed in January by more than 40 per cent the monthly average, and nearly double that of December, as many of us look at jumping ship with our jobs to make good on the 'new year, new me' mantra.
With the current political climate causing future uncertainty in the job market, it appears Brits are actively pursuing a career change to seek stability, with the popularity of working multiple jobs also becoming a growing trend.
Top months for searches of "Career Change"
Jan
Feb
Mar
Apr
Dec
14800
9900
9900
9900
8100
(Above data compiled from Google searches)
For those craving a career change, the run up to Christmas seems to be the cause. The research reveals actually the most stressed at work in October and November, as work commitments ahead of the festive season leave Brits tense.
Top months for searches of "Work Stress"
Oct
Nov
Feb
Mar
Apr
5400
5400
4400
4400
4400
(Above data compiled from Google searches)
The study additionally finds that January is the time when most of us lose interest at work, as work-weary Brits begin to consider roles that greater suit their lifestyle and stimulate their interests.
Top months for searches of "Bored at work"
Jan
Apr
May
Feb
Mar
2400
1900
1900
1600
1600
(Above data compiled from Google searches)
Of those craving a career change, Londoners represent the largest percentage in the whole of the UK. With more people in the capital aiming to jump into a new job than those in Manchester, Birmingham, Edinburgh and Liverpool combined.
Average monthly search volumes per key city
Holiday Blues
Work stress
Bored at work
Career change
Sabbatical leave
Greater London
380
880
480
2400
880
Manchester
30
70
30
110
40
Birmingham
50
90
40
170
50
Edinburgh
20
40
20
110
20
Liverpool
20
40
10
90
20
(Above data compiled from Google searches)
For those with working-wanderlust, the casual job sector is a booming industry with JOB TODAY securing roles for job-seekers within 24 hours. The app connects young job seekers with casual jobs which are available at local businesses; allowing job seekers to secure jobs through an app for the first time, facilitating flexible working situations that help young Brits manage the evolving, fast-paced job climate.
Founder of JOB TODAY Polina Montano comments: "January might not be everyone's favourite time of the year, but as our insight shows, it's a great time for those considering a career change. A new year means a new start, and as we've seen the demand for casual jobs soar, it's now easier than ever for people to navigate the job market and try something new".
"With JOB TODAY, we are providing young people with employment in a matter of hours, making changing roles a less daunting process and giving job seekers the freedom to find positions that greater suit their lifestyle. There is no excuse to not be happy in your job, from dog-walking for animal lovers to chef roles for culinary-creatives, the range of jobs available on JOB TODAY can take your career in an exciting new direction".
JOB TODAY is currently offering a wide variety of positions allowing people to pursue their passions this January. Live roles for food fanatics include a street food chef, animal obsessives can get their fix as a dog walker, and those with a craving to enter masterchef will be perfectly suited to one of several roles within a luxury bakery.
To ensure you are beating the blues in January and have a job you love, Polina shares her advice on finding the right role:
Find a Job that works for you
With the variety of options and flexibility in the job market, you no longer have to compromise your lifestyle because of work. Whatever the role, finding something that works alongside your lifestyle will give you greater job satisfaction and in-turn help your performance
Find your passion
There may be a job out there you've never considered which you could absolutely love. If you're into food, you can get your foot on the ladder as a chef or waiter, if you love animals, you could always try dog walking. Find the things that you're interested in and then look for them in a role.
Mould The Job To Your Needs
The booming casual job market has made it easier than ever for young people to try different roles. This is something that should be encouraged, helping to develop new skills, broaden your CV and ultimately try different roles which could leave to you discovering something you're passionate about.
FOX SEARCHLIGHT PICTURES PRESENTS A CHERNIN ENTERTAINMENT PRODUCTION "TOLKIEN"
IN CINEMAS IN UK & IRELAND ON 3rd MAY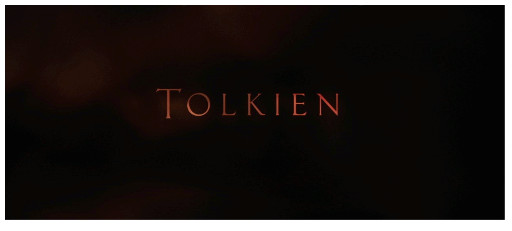 LONDON, UK, 18th January, 2019 – Fox Searchlight Pictures announces that TOLKIEN will be released in cinemas in the UK and Ireland on 3rd May, 2019. TOLKIEN stars Nicholas Hoult as world-renowned author J.R.R. Tolkien, and is directed by Dome Karukoski from a script by David Gleeson and Stephen Beresford.
TOLKIEN explores the formative years of the orphaned author as he finds friendship, love and artistic inspiration among a group of fellow outcasts at school. This takes him into the outbreak of World War I, which threatens to tear the "fellowship" apart. All of these experiences would inspire Tolkien to write his famous Middle-earth novels.
The film also stars Lily Collins, Colm Meaney, Anthony Boyle, Patrick Gibson, Tom Glynn-Carney, Craig Roberts, Laura Donnelly, Genevieve O'Reilly, Pam Ferris and Derek Jacobi. TOLKIEN is produced by Peter Chernin p.g.a., Jenno Topping p.g.a., David Ready p.g.a., and Kris Thykier p.g.a..
######
Twitter @SearchlightUK
Instagram @FoxSearchlightUK
Facebook /FoxSearchlightUK
www.fox.co.uk
THE COLOUR FAST RE-SET PROGRAM, a transformational program that is available from today and created by Britain's top mind/body weight-loss expert and best-selling author of five books including The Placebo Diet, Janet Thomson.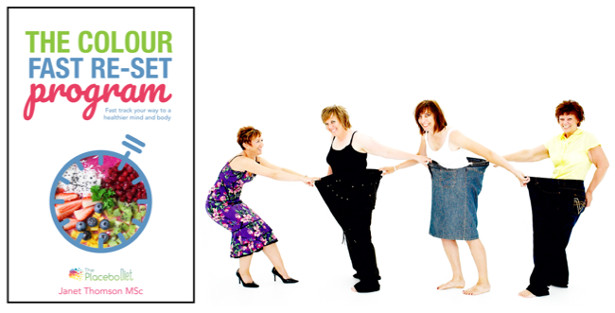 Stars of Sandstone set to thrill all ages from 4 to 14 April

Heritage festivals are an attraction for people of all ages. When such festivals include traditional Afrikaner oxen teams, vintage steam-driven transportation in pristine working order and agricultural machinery, many people travel across the globe to attend such festivals.
South Africa's Stars of Sandstone Steam and Heritage Festival at Sandstone Estates in the Eastern Free State of South Africa is not only one of the most impressive events of its kind in the world, it offers further unique aspects of authentic farming and transport of yesteryear, such as three teams of Afrikaner oxen. When united to form an impressive 36-oxen span, pulling a Voortrekker wagon or harvesting, it becomes awe-inspiring.
Add the backdrop of the majestic Maluti Mountains of Lesotho bordering the Estate, and you will have to travel far to find a location this spectacular, where homage is paid to steam, history and this magnificent land.
From left to right, working Afrikaner trek oxen, steam train journeys.
Stars of Sandstone, which will take place from 4 to 14 April 2019, will once again offer scenic steam train rides on the 26km narrow-gauge rail track on the farming estate.
Some of the journeys to wow visitors this year will include:
The Mountain Wanderer offers scenic journeys at Sandstone. It traverses the full 30 km of track around the estate. Utilising up to 14 passenger coaches and two Garratt locomotives, which are former South African Railways steam locomotives, this train starts and finally ends at Hoekfontein Station. This station dates back to the 1890s and the journey takes between 90 minutes and two hours.
The Lesotho Meander is a short trip of about 30 minutes to Grootdraai, which is on a hill above the Lesotho border with South Africa.
The Stargazer is a magical evening journey departing from Grootdraai at 20h00 on selected evenings. Grootdraai is a short distance from the Lesotho Border, which is the Caledon River in the valley below. Passengers disembark at this point and observe the dazzling night sky. An astronomer provides an informative talk.
Seb's Railway for children offers 2,48 km of fun for youngsters – and the young at heart…
Visitors to Stars of Sandstone, of which many are professional photographers and steam enthusiasts from all corners of the world, get to share in the wonder of vintage agricultural equipment restored and utilised on the Heritage Collection estate. Then, there is the always spectacular military cavalcade…
A further attraction to Stars of Sandstone is the display of vintage aircraft, always popular with would-be and professional aviators.
A further indulgence for some lucky guests wishing to be pampered at Stars of Sandstone 2019 will be the charter journey on the world-renowned Blue Train. Board the iconic train in Pretoria on 3 April. There is limited space available to arrive and stay on the train in style for three days, therefore early bookings are essential.
Located in the scenic Eastern Free State of South Africa, this fertile landscape is home to ever-expanding cattle herds and the harvesting of cosmos, soya, wheat, maize and the like continues throughout the year.
Left to right: Travel on the Blue Train, family fun ride in an army tank.
Booking Information:
www.starsofsandstone.com
http://www.starsofsandstone.com/index.php/info-booking/southern-african-residents
http://www.starsofsandstone.com/index.php/info-booking/international-residents
The nearby towns of Ficksburg, Fouriesburg and Clarens offer many choices of hospitality: https://www.safarinow.com/destinations/eastern-free-state/hub.aspx
Regular open day steam events:
Sandstone Estates offer open day steam events throughout the year – see more at www.sandstone-estates.com
Pertwood Organic Farm launches 100% organic muesli online
Preserving the land and its wild creatures for now and for the future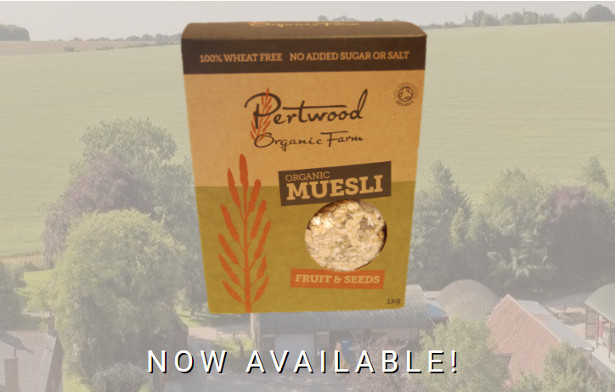 Pertwood Organic Farm has launched its 100% organic muesli online. Packaged in a recyclable box and biodegradable inner bag, the farm remains true to its commitment to promote and sustain a healthy environment.
The Pertwood team states it is catering to the mass of consumers who made it their business to demand their favourite organic breakfast cereal be made available again as it was no longer sold in supermarkets. The re-introduced fruit and seed muesli contains no added sugar or salt and is totally wheat-free. It is the same, tried and tested product, made from 100% British organically grown cereals.
Past consumers also asked for a bigger volume of muesli in each box, so to meet this request, Pertwood Organic Fruit and Seed Muesli now comes in a 1kg pack, (previously it was only available in a 650gm box).
Having adopted an artisanal approach to complement the organic integrity and wildlife-friendly ethos of Pertwood, the team goes live from 7 January 2019 to launch one of the UK's most popular organic brands online. The online price for 1kg of Pertwood Fruit and Seeds Muesli is £4.95. www.pertwood.co.uk To support the farm's environmental principles, a leaflet detailing some of the wildlife initiatives is included inside every box.
Locals are welcome to purchase their cereal directly from the farm.
All profits from cereals are directed to the Pertwood conservation programme.
Pertwood is the second oldest and one of the largest organic farms in the UK, located on 2,600 acres of ancient downland. Harvesting oats, barley and other cereal crops, the soil is organically fertilised by the farm's beef cattle and a flock of some 1,800 sheep.
Wiltshire Life has shortlisted Pertwood in its Conservation Project of the Year category for its prestigious April awards event, and the farm's wildlife consultant, Nick Adams, has been shortlisted in the Countryside Champion of the Year category.
Pertwood's over 30-year tradition of organic farming has resulted in a wealth of wildlife residing in the unspoiled, chemical-free environment. The RSPB is keenly involved in monitoring the incredible variety of wildlife species that make this location their home.
The farm has the largest corn bunting population in the UK, where raptors, nightingales, skylarks and many other species reside in harmony. Deer, hare, foxes, badgers, a large range of beetles, bugs and other crawling creatures are a testament to the natural health of the soil.
A butterfly bank, in conjunction with a team of butterfly experts, has been created through the planting of butterfly-friendly plants, adding further increases of species for the farm and region.
In late summer and into autumn, the farm was a riot of colour, thanks to the wildflowers which are planted along the farm's border with the A350,
which is the main road between Warminster and Shaftesbury. This has proved a tourist attraction in its own right. Messages of appreciation for the scenic spectacle arrived daily from locals and new visitors to the region. An even larger area will be given over to wildflowers for 2019.
Pertwood's established Wildlife Matters newsletter is true to its philosophy of preserving the land and its creatures through every aspect of respecting the environment.
For further details and online sales go to: www.pertwood.co.uk
SocialTable.
www.socialtable.co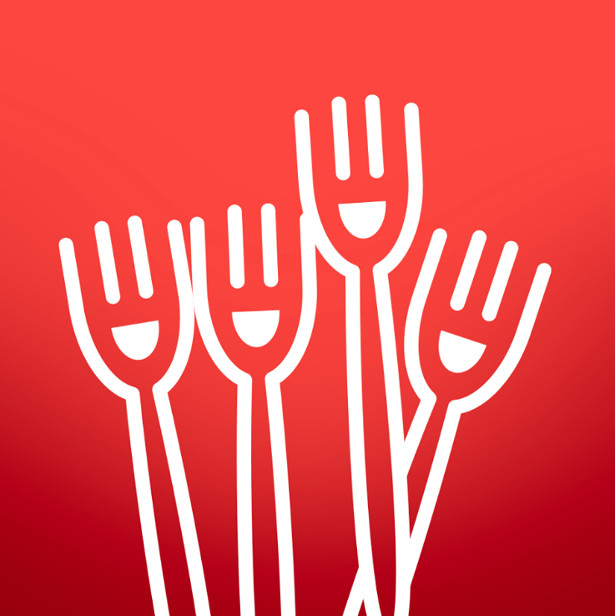 SocialTable is a social dining platform that allows you to book and pay for a single seat at a group table at a restaurant as a way of meeting people. Think of it as dining with strangers, and leaving with friends.
We held an Anti-Valentines Day Event last year, which had 14 people and sold out in 2 days. This year, we're back, and hosting another one, in 2 different restaurants – so twice the fun. We're also going to start doing events in other cities too – other than our main city Sydney for this event!
The premise behind SocialTable is that it's small group tables (6-10 people per table), and diners sit down, eat, drink, share, and get to connect with like minded people. Because our dinners are prepaid, af ter dinner diners just get up and leave, so there's no awkward bill splitting. It's about helping people connect, and doing it over food is a good way to do that. You never know who'll be at the table…but we can guarantee you'll have a great time meeting like minded people.