If you are looking for a refreshing and healthy drink, you should try Kiwi Lemonade with Probiotics.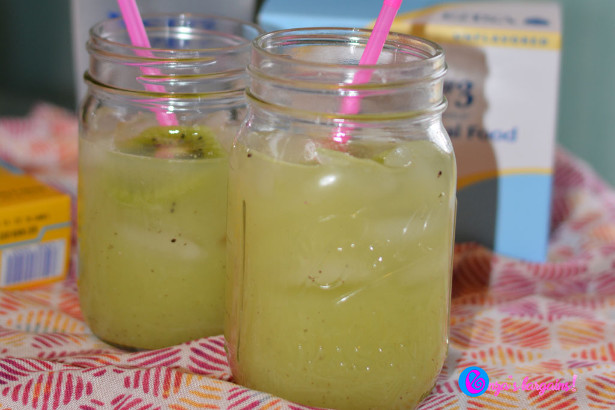 Did you know that you can add Probiotics to your summer drink? The unflavored powder packet is a great way to keep your digestive system feeling better and also keeping refreshed! You can make this drink with or without the Probiotic and it is delicious both ways!
Cherry ice cream sandwiches are the ultimate summer naughty treat.
Below is the recipe.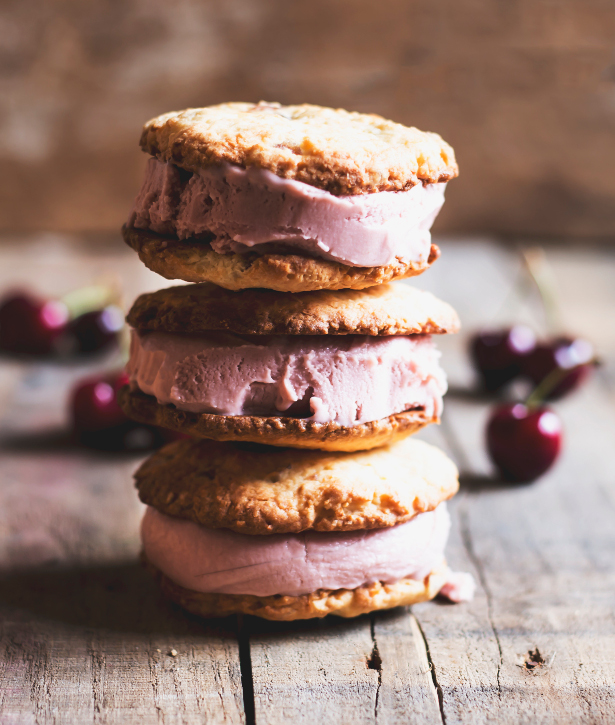 Cherry Icecream:
2 cups cherries, pitted/halved
2 tbsp water
juice 1 lemon
300ml cream
300ml milk
6 egg yolks
¾ cup castor sugar
Optional: add a shot of cherry liqueur
​Coconut Cherry Cookies:
1 cup castor sugar
140g unsalted butter, softened
2 eggs, beaten
2 cups plain flour
2 cups desiccated coconut
1/2 cup glace cherries, finely chopped
Ice Cream:
Place the cherries, water and lemon juice into a saucepan. Place over medium heat, stirring regularly for 5 minutes. Puree the cherries and then pour it through a strainer into a bowl. Using a wooden spoon, keep pushing the cherry mixture through the sieve to get as much liquid out as possible. Discard the remaining pulp. Allow to cool.
Place the egg yolks and castor sugar into a large bowl. Beat until pale and creamy. Place the milk and cream into a saucepan and bring to the boil. Remove from the heat and add the cherry puree (and cherry liqueur if using). Stir well.
Bit by bit, pour the milk/cherry mixture over the eggs/sugar, whisking well. Continue this gradually until all of the ingredients are combined. Pour it through a sieve, back into the saucepan. Place over low heat for 5-7 minutes until the custard thickens slightly (or coats the spoon), stirring regularly. Set aside to cool, then refrigerate until it is very cold.
​
Finish in an ice cream maker. If you don't have one, you can place in the freezer and remove every half hour or so, give it a stir, scraping the edges. Continue this process until the mixture is sufficiently frozen.
Cookies:
Pre-heat the oven to 170 degrees Celsius.
Cream together the butter and sugar, then add the egg. Mix through until well combined. Add the glace cherries and mix through. Add the dry ingredients and using a wooden spoon, mix together until combined and a dough forms.
Using a spoon, make 20 balls of dough and place onto lined baking trays, ensuring you leave room in between each. With the palm of your hand, press down each ball to flatten it out. Bake for 12-13 minutes.
Remove and allow to cool completely before assembling your ice cream sandwiches.
​
Makes approx. 10
Crisp and fresh, with delicious rich fruit flavours, and aromas of ripe apples, subdued tropical fruit and citrus notes.
Wonderfully refreshing on the palate, this Sparkling Cuvee is a perfect accompaniment to any celebration. Proudly made from only the best selected South Eastern Australian wine grapes. This premium alcohol removed wine contains less than 0.5% alcohol by volume, well below the international standard for non-intoxicating, and a level similar to that found in natural fruit juices.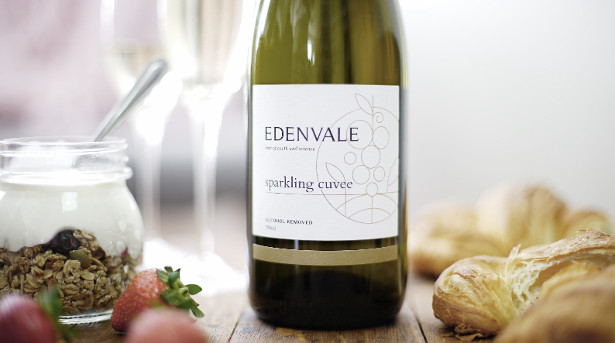 YORKSHIRE RETAILER LAUNCHES WEBSITE OFFERING BIG NAME BRAND BARGAINS
Website caters for the shoppers of big name discounters who would prefer big name branded products
StarBargains.co.uk has been launched by heritage Yorkshire retailer, Fultons Foods
SHOPPERS will now be able to bag huge savings on ambient food from leading brands, via a new website that has been launched by Yorkshire's favourite bargain food retailer, Fultons Foods.
It offers an ever-changing selection of food & drink products from big name brands at significantly lower prices than supermarkets, as itsells items sourced both direct from manufacturers and from supermarkets' surplus stock – including some products at even more significant discounts, which are close to or past their 'best before' dates.
The website offers amazing savings across four categories – including the iconic Fultons Foods, which makes well-known brands already stocked in the retailer's 100 stores across Yorkshire, Lancashire, Nottingham and Teesside available to online shoppers around the country; and Posh Nosh which stocks premium brands at discounted prices.
Meanwhile Waste Not Want Not offers food that's close to or just past its 'best before date', which the Food Standards Agency advises are perfectly consumable.
Home Basics features kitchen cupboard essentials at competitive prices.
Karen Gunter, director at Fultons Foods, said: "We are delighted to be bringing the great savings we offer shoppers in Fultons Foods' stores to those in the UK who do not live within easy reach of a shop. Over recent years we have seen a rise in the popularity of discounters who offer own brand products at low prices such as Aldi and Lidl. We compliment these types of retailers – meeting the needs of those shoppers who want big savings but prefer to stick with big name brands and family favourites.
"We offer deals on food and drink items which have been sourced directly from manufacturers or bought as surplus stock. In addition to this, we also sell some items which are sold at even bigger discounts as they are close to or past their best before dates – these are clearly labelled and are perfectly fine to eat, but would otherwise end up contributing to the millions of tonnes of food that is discarded every year in the UK which could've been eaten."
The Food Standards Agency (FSA) defines best before dates as being"about quality and not safety" and says "the food will be safe to eat after this date but may not be at its best. Its flavour and texture might not be as good."
Meanwhile, the National Health Service (NHS) website echoes this and advises: "Every year, we throw away 7.2 million tonnes of food and drink in the UK, most of which could have been eaten. So think carefully before throwing away food past its "best before" date."
To celebrate the launch of www.StarBargains.co.uk, customers can benefit from free delivery for all orders of £30 or more*.
Gunter continues:"We add around 250 new product deals every month to the site and are aiming to be the first port of call for monthly or weekly food shops. We offer a large range of fast moving deals – customers can come to us to both buy their favourite brands and also to try something a little different – all at heavily discounted 'Yorkshire' prices."
Star Bargains offers an ever-changing selection of the best brand name food & drink products at significantly discounted prices compared to leading supermarkets online, everyday. The full range of products currently available can be found at www.starbargains.co.uk. Items are available while stocks last.
Fultons Foods
Perfect for little ones' lunch boxes or a family day out, this multipack of Robinsons Orange, No Added Sugar Fruit Shoots (NOW £1.99, RRP £2.99, SAVING £1) is available online now, while stocks last.
Ideal for on-the-go, these great tasting drinks are flavoured with real fruit and are a favourite amongst children.
New Doritos Heat Burst BBQ Chilli tortilla chips (NOW 59p or 2 for £1,RRP £1 each, half price) deliver a taste bud tantalizing experience in every bite. First comes sweet and smoky BBQ followed by intense fiery heat, which is perfect with a cooling sour cream dip.
For those looking for a boost of energy Lucozade Zero (NOW 59p each or 2 for £1, RRP £1, half price) is packed with the same great taste but without the calories.
Lucozade Zero is currently available online now in four flavours including original, orange, pineapple and pink lemonade. Perfect for that much needed mid-afternoon pick me up.
Protein powder is great for helping to reduce fat and increase muscle mass and also has many benefits for gym enthusiasts who are following a calorie-controlled diet.
Gen P 3 Way Protein Blend (NOW £6.99, RRP £25, SAVING £18.01) has no added sugars and includes fast-acting slow release proteins, making it perfect for high intensity workouts.
Posh Nosh
A great way to start the day or even as an afternoon snack, Jordans Country Crisp Super Berry (NOW £1.99, RRP £4, SAVING £2.01) is bursting with flavour and can be enjoyed with both milk or yoghurt.
Combining baked British wholegrain oats with a mix of blackcurrants, cranberries and blueberries, Country Crisp not only works as a snack but can be used as an ingredient to create mouth-watering recipes including crumbles, muffins and even brownies.
Perfect for curbing chocolate cravings and even adding to kids' lunch boxes, The Pulsin Orange Chocolate Chip Fruity Oat Bar (NOW 29p, RRP 60p, SAVING 31p) contains a blend of gluten free oats and real fruit, and even counts towards 1 of your 5 a day.
These individually wrapped Punku Orange & Mango Quinoa Cookies(NOW £1, RRP £4.99, SAVING £3.99) are a convenient healthy snack.
Free from gluten, soya, dairy, wheat and eggs, these tasty cookies are suitable for vegans, those with certain intolerances and health enthusiasts alike.
Waste Not Want Not
Waste Not Want Not currently has stock of the new smooth and creamy Galaxy Swirlers Shortbread Crunch(NOW 59p each or 3 for £1, RRP £1.50 each, SAVING £3.50 when you buy 3) with a best before date of 29thApril 2018*.
Any chocolate lover will enjoy this combination of Galaxy with crunchy shortbread pieces.
Perfect for a quick snack or lunch at work Mug Shot Roast Chicken Pasta Spirals(NOW 29p or 5 for a £1, RRP 84p each, SAVING 55p) can be ready to enjoy in just five minutes simply by adding hot water.
These tasty pasta spirals in a roast chicken sauce contain no preservatives or artificial colours and less than 2% fat. Best before date 31stMay 2018.
The full range of products currently available can be found at www.starbargains.co.uk.
Benjamin & Blum
Launched in 2014 and built on a family legacy, Benjamin & Blum is a luxury drinks brand which boasts an array of premium prepared classic gin-based cocktails.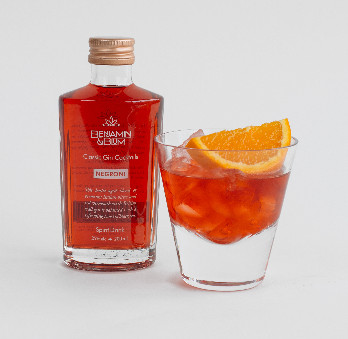 Comprising of the Aviation, Negroni and Orange Blum, each cocktail contains a subtle tea infusion, inspired by the brand's collection of cold-pressed teas.
Using recipes that date back a century, Benjamin & Blum expertly crafts each cocktail using the finest ingredients from producers around Europe.
Inspired by the legacy of his great-grandfathers, Marcus Benjamin, a purveyor of fine food and drink in Berlin, and Frieederich Blum, who supplied luxury goods to high society in Vienna,
Paul Benjamin launched Benjamin & Blum in 2014 with a range of cold-brewed teas.
Stocked exclusively at Harvey Nichols. Prices from £15.
INTRODUCING THE LIMITED EDITION SUMMER SHORTBREAD SELECTION
FROM CARTWRIGHT & BUTLER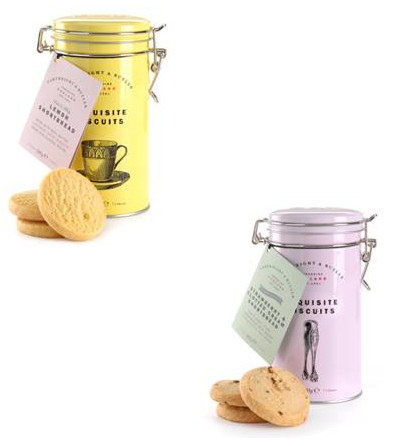 Cartwright & Butler, a family-owned, Yorkshire-based luxury teatime treats company, presents its exclusive summer shortbreads. The collection is inspired by British summertime and made with only the finest ingredients, including real butter, for a taste that melts in your mouth.
The limited edition shortbreads are perfect for adding a touch of luxury to your summer celebrations and will complement picnics in the park, Wimbledon watching and are perfect for all summer celebrations! They're only here for the summer, so make sure you try them whilst you can.
Here's a sneak peek at the deluxe summer selection launching next week.
LEMON SHORTBREAD
Made with the juice and zest of real lemons, our rich butter lemon shortbread, is the perfect way to spruce up your summer events and add some quality flavour and ingredients.
www.cartwrightandbutler.co.uk
STRAWBERRY & CLOTTED CREAM SHORTBREAD
A match made in heaven, strawberries and cream celebrate everything that's special about summer in Britain. Our exclusive product is made by combining our award-winning shortbread with the classic duo of strawberries and cream – a delightful combination.
www.cartwrightandbutler.co.uk
"Jumping Blue One"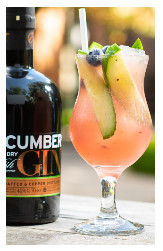 50ml English Drinks Company Cucumber gin
25ml Pomegranate juice
8 Blueberries (squish them slightly for a deeper colour)
Shake all of the above with ice in a lidded jug, then top up with chilled Bottlegreen "Elderflower and Pomegranate" juice
Mr Lee's Noodles are a range of instant noodles that are gluten free and lower in sugar, salt and saturated fats than other instant noodle brands.

Its gutsy, Asian flavours benefit from freeze-dried ingredients for a fresher and healthier offering than the usual dehydrated products.
The range includes Hong Kong Street Beef, Tai Chi Chicken, Dragon Fire Vegetables, Coconut Chicken Laksa, Zen Garden Vegetables and Warrior Fighting Shrimp.
You can find out more about the range at https://www.mrleesnoodles.com/.
Simple Simon's Perfect Pies, a small bakery near the Scottish Borders have recently launched a selection of Pie Slices.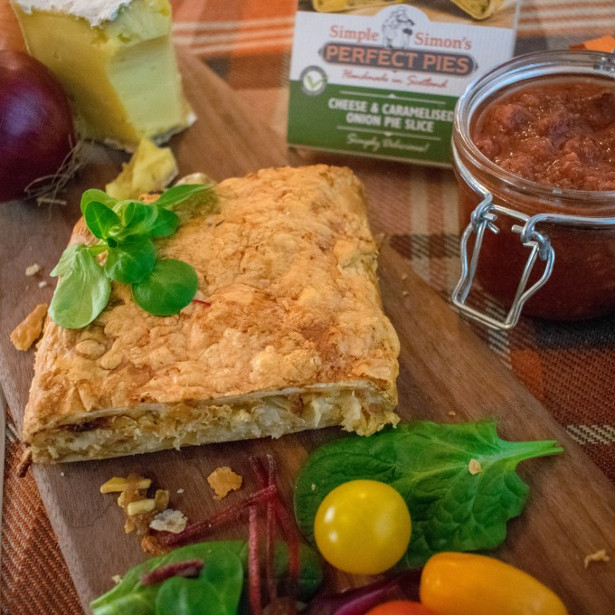 The freshly made pie slices come in 12 delicious flavours (with meat, fish, vegetarian and vegan options) and are ready to eat cold straight from the pack; perfect for the summer months. The Pie Slice is an on-the-go treat, bursting with flavour, perfect for those to grab in a hurry. They have a two week shelf life and a six month freezer life. Simple Simon's Perfect Pies are also available to order online in pie and slice form with a mouth-watering selection of meat, fish, vegetarian and vegan options.
THE PERFECT SERVE:
WATCH WIMBLEDON WITH PIMM'S AT THE REFINERY BANKSIDE
Pimm's, Official Partner of Wimbledon, to host screenings of
The Championships 2018 in London and Manchester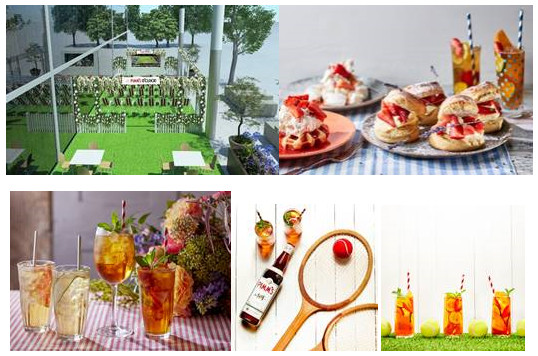 British drinks brand Pimm's launch Wimbledon screening garden for tennis fans to watch The Championships across the Fortnight
Matches will be shown at The Refinery Bankside in London in special English garden-themed screening area
Tennis fans can enjoy a special Pimm's drinks menu including the new Pimm's Spritz cocktail, plus a limited edition Pimm's-inspired afternoon tea
Screenings will also be held inside at The Refinery Spinningfields in Manchester, which will have its own Pimm's English garden for the two weeks
Fans can also win tickets to The Championships, Wimbledon in Pimm's competition
Pimm's, the favourite British summer drink and Official Partner of Wimbledon, is hosting screenings at The Refinery bars in London and Manchester for fans to watch live coverage of the matches.
The Pimm's screening garden at The Refinery Bankside, London, will include a large screen to enjoy the tennis, red and white striped deckchairs, a Pimm's pop-up bar and a photo-ready flower wall for the duration of The Championships.
The Pimm's garden will also be on the terrace of The Refinery Spinningsfield, Manchester, across the Fortnight, with a Wimbledon screening area inside.
A limited-edition afternoon tea with a Pimm's twist will be served, including scones paired with Pimm's-infused jam and clotted cream, waffles with strawberries soaked in Pimm's, and a Pimm's Eton Mess.
Tennis fans will also be able to choose from a drinks menu including the classic Pimm's No.1 cocktail, the new Pimm's Spritz cocktail, which includes a splash of sparkling wine, and Pimm's No.6 (Vodka Cup) with botanical or citrus tonic. For a frozen treat, there will also be Pimm's POPS available – ice lollies created with the British tipple.
Guests are encouraged to book in advance by visiting drakeandmorgan.co.uk/booking, and walk-ins will be operating on a first come, first served basis.
Wimbledon fans will also get the chance to win tickets to The Championships, as Pimm's will be giving away two pairs of tickets in a social media competition. Fans should visit their Facebook and Instagram pages – @PimmsGB – and follow instructions about posting a picture with their #PimmsDoublesPartner to be in with a chance of winning.
Elly Martin, Pimm's Senior Brand Manager, Europe, says: "Not everyone will get a chance to go to The Championships, Wimbledon, themselves, so we wanted to bring the joy of the game to them! We're so proud to be an Official Partner of Wimbledon and look forward to serving up the perfect Pimm's O'Clock across the Fortnight of tennis."
Wimbledon matches will be shown throughout the two weeks, from Monday 2nd July to Sunday 15th July, at:
The Refinery, Bankside: 110 Southwark St, London SE1 0TF – 0845 468 0186 / 0207 921 2920
The Refinery, Spinningfields: G1 XYZ Building, 2 Hardman Boulevard, Manchester M3 3AQ – 0333 210 0016
The Pimm's cocktail menu:
Pimm's No.1 – a mix of Pimm's No.1 Cup topped up with lemonade and a garnish of strawberries, orange, cucumber and a sprig of mint
Pimm's Spritz – Pimm's No.1, lemonade and a splash of sparkling wine
Pimm's No.6 (Vodka Cup) with botanical tonic or citrus tonic
Wimbledon ticket holders will be served the classic Pimm's No.1 cocktail in the Grounds at the two Pimm's bars – Pimm's on the Hill and the Long Bar.
Unlike many other drinks, Treats Hibiscus Drink offers a sweet, delicious, and satisfying experience without the guilt that comes with fizzy drinks.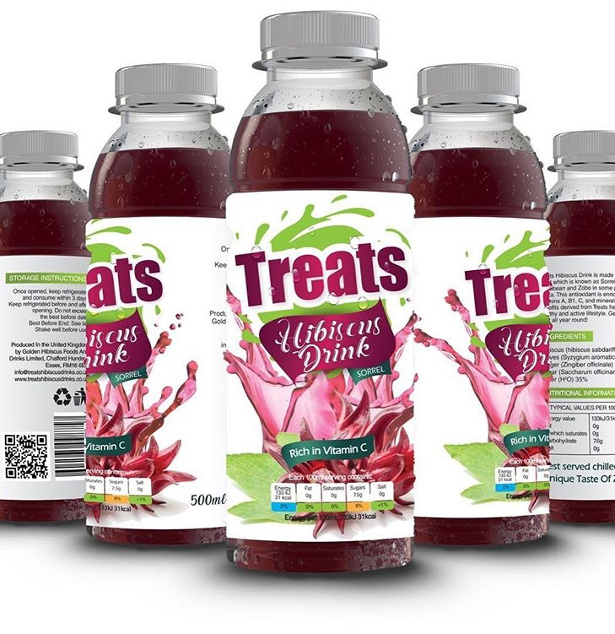 Made with natural ingredients including hibiscus, ginger, clove and cinnamon, the drink provides the health-enhancing benefits that all these organic ingredients are known for.
Treats Hibiscus drink is made from Roselle plant also known as Sorrel in the Caribbean and Zobo in West Africa. This healthy drink is low in sugar for kids and adults. It is an antioxidant enriched with vitamins A, B1 and C. Treats Hibiscus Drink is available in 500ml and 250ml bottles and can be found on our website www.treatshibiscusdrinks.co.uk with a free shipping offer on all items. Stay healthy, stay refreshed!
It is a simple recipe but when served on a hot day, nothing could be better.
https://www.primaledgehealth..com/recipes/blueberry-avocado-ketogenic-smoothie/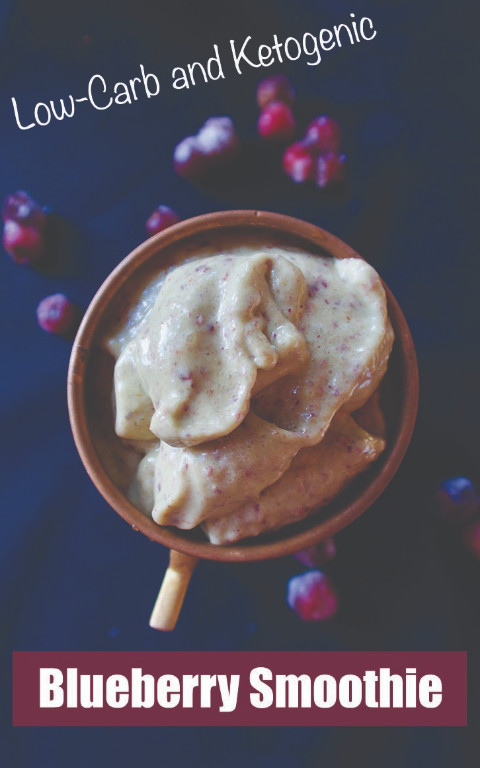 Avocado, blueberries and coconut milk make the base of this refreshing mini meal. There are many ways to can modify the smoothie and create longevity to this single idea. Sometimes I make mine with cacao nibs. I like blending in about 1 tablespoon to make a slight crunch. They remind me of chocolate chip pieces swimming around in the smoothie. I add the nibs at the end and pulse the mixture a few more times.
If you like spicy foods, add cayenne pepper! A spoonful of almond butter would make this keto smoothie extra creamy and thick. One teaspoon (and up to a tablespoon) of spirulina adds a funky flavor with nutritive benefits, you might want to add a few extra drops of sweetener to balance out the spirulina.
My homemade stevia extract is great to add in to this recipe. It takes care of the need for a sweetener and ice cubes all at the same time!
Make the perfect burgers for your barbecue this summer with this great gadget from Flying Tiger.
Simply mix up your usual recipe and use the press to get bun-ready shapes in no time.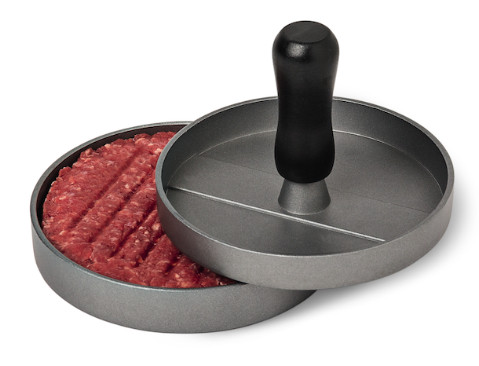 Burger press £3 from Flying Tiger stores nationwide
gb.flyingtiger.com
The Perfect Burger Recipe
Ingredients:
200g minced steak
1 egg
1 white onion
8 Cream Crackers
Method:
Finely chop and fry onion in a little oil until soft.
Crush cream crackers (seal inside a freezer bag and give them a good bashing with a rolling pin).
In a separate bowl combine mince, egg, onions and crushed crackers.
Season with a good pinch of salt and pepper and a squirt of tomato ketchup.
Use your burger press to create perfect sized patties and barbecue to your desired taste.
KEEP THE KIDS ENTERTAINED WITH A TRIP TO LONDON'S WEST END THIS SUMMER
What families can see, watch, eat and view in the home of entertainment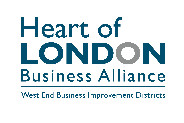 3rd July 2018 : From a day out inspired by king of pop, Michael Jackson, to free West End theatre and the latest cinema blockbusters in sense-tingling 4DX as well as an arty trip to the Royal Academy in Grayson Perry's colourful footsteps to see the 250th Summer Exhibition – London's entertainment capital, the West End has a packed programme for kids this summer including:
A THRILLING DAY OUT PLUS FREE WORKSHOPS
Jackson fans can learn all about the king of pop this summer by visiting The National Portrait Gallery's Michael Jackson On the Wall exhibition.
The exhibition explores the impact Jackson had on some of the leading names in contemporary art and is open daily from now to 21 October, with tickets from £15.50. A special young people's £5 ticket is available for those 25 and under on Fridays, under 12s are free and family tickets are available. For kids the exhibition provides inspiration for two weeks of fun, free, daily art and craft workshops, 13th – 27th August from 11am – 4pm. They can decorate a white glove, learn to moonwalk, pick-up photography skills, paint a portrait, design a t-shirt, print an image or play with clay. All materials provided. Pick up a free ticket, available from the Gallery one hour before entry.
Older youngsters (aged 14 – 21) can book in for practical artist-led workshops including: drawing, painting, sculpture, photography, fashion, film, music, dance, drama and poetry. Sessions are free, find out what's coming up here.
NON- STOP JACKSON HITS AT THE LYRIC THEATRE
Also, at the Lyric Theatre, Thriller Live takes audiences on an electrifying visual and audio journey through Michael Jackson's 45-year musical history with over two hours of non-stop hits from Off the Wall to Smooth Criminal, Beat It, Thriller and more! The perfect end to a thrilling day in the West End. Tickets from £32.
ENJOY THE BIGGEST SUMMER EXHIBITION IN ITS 250TH YEAR
Heaps of culture is on offer at the Royal Academy of Arts' 250th Summer Exhibition, the world's largest open submission contemporary art show– its biggest, brightest and most colourful yet. Grayson Perry RA and his fellow artists have handpicked over 1,300 artworks in an array of mediums, the majority of which are for sale with part of the proceeds contributing to financing the RA Schools. The exhibition extends across the Academy's newly-expanded cultural campus and even spills out into the streets of London's West End, with an installation of over 200 flags designed by Royal Academicians.
On 25 and 27 July and 1, 8, 15 and 17 August from 11am to 1pm there are creative workshop for families (ages 7+) inspired by the Summer Exhibition, offering the chance to explore the galleries together and create a collaborative artwork in response to it. There are also story telling workshops inspired by the works on 3 and 10 August from 11am to 12.30pm. Both workshops cost £15 per adult and £5 per child and are suitable for ages 7+
https://www.royalacademy.org.uk/events/tag/gallery-works
SHOWTIME: FREE THEATRE TICKETS FOR KIDS
Kids Week, the annual London theatre initiative run by Official London Theatre, offers a child aged 16 or under a FREE ticket to participating shows in August when accompanied by a full paying adult. An additional two children can also go for HALF PRICE plus there are no fees to pay!
Families can choose from more than 40 hit shows including the new feel good musical Strictly Ballroom and the heart felt modern day fairy tale, Everybody's Talking About Jamie; plus, the hilarious Comedy About a Bank Robbery. Alongside the performances, children can get involved in a wide range of free events, workshops and activities, with participating shows offering everything from storytelling and backstage tours to cast meet-and-greets and choreography. Kids Week ticket holders can also take advantage of a number of 'Kids Go Free' dining deals. Watch the Kids Week trailer here.
BUILD A SUNDAE AT FORTNUM & MASON
Children (and the young at heart) can create their own work of ice cream perfection in The Parlour restaurant at Fortnum & Mason. They can be as Dahl-esque as they dare, choosing up to three scrumptious flavours from the 22 available including rose ripple, crème caramel, chocolossus and new vegan flavours avocado & lime and chocolate & cashew plus pick from a range of sauces, toppings and sides all from £6.50. Families can then browse Fortnum's famous food halls and gift floors, for a take home treat.
WE'RE GOING ON A BOOK HUNT
While away a wet afternoon book hunting in London's oldest bookshop: Hatchards. This Piccadilly stalwart was established by John Hatchard in 1797 and is bookseller to all the royal households. With 100,000 books in store and an impressive children's section, complete with comfy sofa and book-loving staff on hand to inspire and suggest – even the most reluctant readers will be converted.
SAMPLE SATURDAYS AT LEICESTER SQUARE'S JAPAN CENTRE
Families can immerse themselves in everything Japanese at Leicester Square's Japan Centre every day of the week – what better place to introduce the kids to Sushi, Bento boxes and other Japanese staples? It's also a great place to pick up a manga magazine and Hello Kitty trinkets – or for budding young cooks, a great place to shop for ingredients to make their own noodle dish.
Then on Sample Saturday on 21st July between 11 and 4pm, there will be multiple tasting stations led by the centre's friendly and knowledgeable team, with the chance to taste tea, sake, snacks and more and pick up tips and inspiration to take home. August date to be confirmed too.
NEW 4D SENSES EXPERIENCE AT LEICESTER SQUARE CINEWORLD
Families can totally immerse themselves in the heart of the film action at the new 4DX screen in Leicester Square Cineworld. This thrilling new experience stimulates the senses with an exciting ride of high-tech motion seating and special effects including: wind, fog, lighting, bubbles, water, snow and rain, that work in synchronicity with the action on the screen. Different smells are pumped into the auditorium to complete the experience. This summer's blockbusters include: Skyscraper, Incredibles 2, Ant Man and the Wasp, Mission: Impossible – Fallout and The Meg. Prices from £19.20.
Moments from Cineworld is the largest LEGO Store on the planet, home to a 200,000 brick model of Big Ben and the LEGO Mosaic Maker photo booth which is a nifty machine that creates a personalised LEGO portrait. Look out for LEGO's summer events by checking out stores.LEGO.com. Opposite the LEGO store, is Europe's biggest sweet shop, M&M's World. Large enough to house 100 double decker buses it's home to the world's largest chocolate wall.
HOLLYWOOD TASTER OR A PIZZA PARTY
Film lovers can enjoy a taste of Hollywood at family-friendly Planet Hollywood located just off Leicester Square. Packed full of eye catching movie memorabilia including a Star Wars Stormtrooper Helmet, a pair of Rocky's boots from Rocky III as well as a Bond themed room filled with real movie pieces. In 2018 Planet Hollywood was voted for the third year running as London's Best Child-Friendly restaurant. The menu caters for all tastes with dishes ranging from American classics such as burgers and wings to Italian and Asian plus a dedicated Kids Menu.
Alternatively, refuel at London's hippest pizza joint – Leicester Square's MOD Pizza – where groups of 10 or more can catch up over an hour long pizza making session, feast on a pizza and enjoy a drink for £20 a head. Working alongside a member of the MOD Squad, kids can learn all about MOD and create their very own pizzas.
MOD was born out of a passion for delicious artisan pizza and fresh salad. Every pizza is made on demand using fresh-pressed dough and signature sauces for one super low price, £7.87. Choose from over 30 different toppings, the price remains the same regardless of the number of toppings. Plus, there are vegan, vegetarian and gluten free options too!
For further information on what is happening in Leicester Square and St James consult www.stjameslondon.com and https://www.leicestersquare.london/.
Fruity Summer Rum Drink Recipes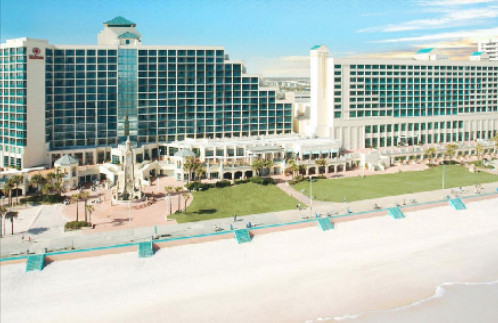 During the dog days of summer there's nothing as refreshing as a fruity rum drink. And at Florida's iconic Daytona Beach HiltonOceanFront Resort their McCoy's Rum Room mixologists create libationsthat fit the season, whether it's for a BBQ, garden party, picnic at the beach or al fresco brunch. Here's a sampling:
Rico's Sport Punchcocktail
1/2 oz Malibu Rum
1/2 oz CaptainMorgan Rum
3/4 oz grenadine
1 oz Cream of Bananaliqueur
Top with pineapplejuice
Killer Bee Cocktail
1/2 oz McCoy's Rum(12 yrs)
1/2 oz Ron Zacapa 23Rum
1 oz passion fruitjuice
Splash of gingerbeer
About Hilton Daytona Beach Oceanfront Resort:
Located in theheart of Daytona Beach and steps away from the city's best oceanside shoppingand visitor attractions, Hilton DaytonaBeach Oceanfront Resort is a family-oriented and pet-friendly property offering world-class amenities onFlorida's famed Atlantic coastline. The hotel is home to 744 rooms, including32 suites and 30 beachfront cabana suites, as well as two resort-style pools,beachside cabanas, a spa, gift shop, fitness center, seasonal events,kid-friendly activities and several premiere restaurant and bar venues for everytaste. In addition, Hilton Daytona Beach Oceanfront Resort offers more than60,000 square feet of flexible indoor and outdoor space for meetings, weddingsand other special events.
The HiltonDaytona Beach Oceanfront Resort is located at 100 N. Atlantic Ave, DaytonaBeach Florida, 32118. For more information, visit DaytonaHilton.com or call 386-254-8200.

Cashew based, low sugar protein bars! www.gutsey.com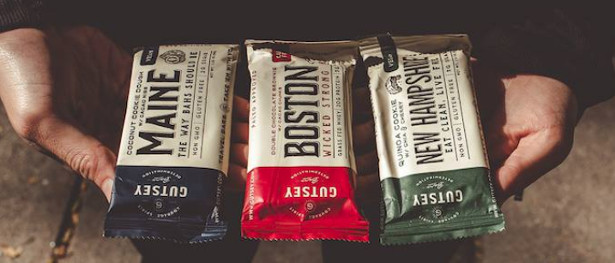 Gutsey bars were created for those on-the-go who desire a better alternative from the traditional snack bars that are filled with sugar, bulked up with grains, gluten and other mystery ingredients. Our bars contain only good fats and organic ingredients, no GMO's, no grains, no gluten and no added sugars.
The taste and texture of all three bars are unique and totally crave-able and these are the perfect bars for athletes who want easy to digest protein and good fats that provide them with a clean, steady energy!
Pimm's Spritz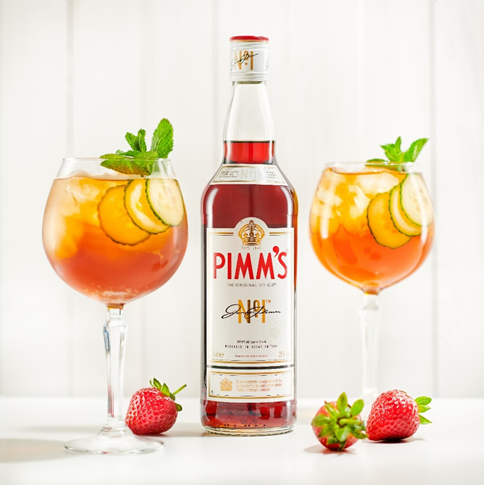 Pimm's have created a fantastic new summer cocktail – The Pimm's Spritz – the elegant cocktail favoured for its flavour and simplicity.
The cocktail is made up of the classic Pimm's gin cup, paired with sparkling wine, lemonade and a mint and cucumber garnish.
Perfect for special occasions, a barbecue or an al fresco dinner, it's a modern twist on the classic Pimm's serve.
Ingredients and serve
Pimm's No.1 (50ml)
Lemonade (75ml)
Topped up with sparkling wine
3 x cucumber slices
1 x spring of mint
Served in a Copa glass
How to make the perfect Pimm's No.1 jug:
The quintessentially British cocktail has become an icon of British summer time.
Ingredients
· Pimm's No.1 (25% ABV)
· 600ml lemonade
· 6 x sliced strawberries
· 4 x orange wheels
· 4 x slices of cucumber
· 2 x sprigs of mint
Recipe
1) Fill 1.5l Pimm's jug halfway up with ice cubes
2) Pour in 200ml Pimm's No.1
3) Pour in 600ml lemonade
4) Add strawberries, orange & cucumber and stir
5) Top with a sprig of mint and serve with a Pimm's stirrer
Some Body Banana Protein Powder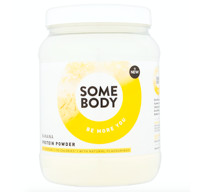 This new and exclusive banana flavoured protein powder is the perfect addition for milkshakes, porridge or pancakes! Create a banana flavoured smoothie by mixing in the powder with some almond milk, peanut butter, cinnamon and oatmeal. Alternatively, just add 30g to 300ml of water or milk and shake well for a delicious on the go protein shake!
RRP: £17.99
Some Body Protein Pancake Mix
Pack your pancakes full of protein by adding the new and exclusive Some Body protein powder! Just mix a sachet with 80ml of water until smooth before cooking the pancake to a golden brown. Add some blueberries and voila!
RRP: £3.99
Some Body Pure Whey Protein Powder in Strawberry, Chocolate & Vanilla
The Superdrug Some Body Pure Whey Protein Powder is delicious mixed into a shake after your workout and is a fast and great way to help you recover post gym. Plus, it tastes like a milkshake – result!
RRP: £17.99
Some Body Teatox 14 Day & Night Detox and Cleanse Tea Bags
The Some Body Teatox 14 Day Detox and Cleanse Tea Bags will help to reduce bloating, improve digestion and reduce appetite. Choose your day or night teabag, add hot water and brew for 4 to 5 minutes depending on your taste preference.
RRP: £15.99
Some Body Sweet and Salt Popcorn
Fancy a healthy and natural snack? Our Some Body popcorn is dairy free, vegan and gluten free. Made from the finest natural, wholegrain butterfly corn, and with only 116 calories per pack the sweet and salty popcorn delivers an intense blend of sweet and salty flavours .
RRP: £0.79
Some Body Sea Salt Popcorn
Our Some Body popcorn is dairy free, vegan and gluten free. We use 100% natural and lightly popped wholegrain butterfly corn, with no added sugar, to bring you an incredible snack that is only 116 calories per pack, and still big on taste.
RRP: £0.79
Some Body Cocoa & Salted Fudge Natural Bar
Need to satisfy a sweet tooth? Looking for a healthy snack? The Salted Fudge, yes that's right – Salted Fudge! fitness-inspired Natural snack by Superdrug Some Body is designed to help curb hunger and sustain energy while you're on the go. The 100% natural protein bar combines the power of several rich protein sources into one smooth, low calorie, low sugar great-tasting snacks.
RRP: £1.49
Some Body Cocoa & Orange Natural Bar
The Superdrug Some Body Natural Protein Bar is perfect for those looking for help to manage their weight, seeking a healthy lifestyle or to keep them fully fuelled pre workout. The delicious Cocoa and Orange flavoured snack is hard to resist, convenient, a source of protein, has a low calorie count, low in sugar and is soya and gluten free.
RRP: £1.49
Some Body Sports Watermelon, Mojito or Bellini Flavoured Still Water 500ml
Help reduce those sugar cravings with our refreshing Some Body Watermelon, Mojito and Bellini Flavoured Spring Waters with chromium and l-carnitine. These guilt free sports drinks are zero calorie and zero sugar – a perfect drink to help stay hydrated!
RRP: £1.79
Some Body Chocolate Flavour Protein Shake 330ml
In need of a helping hand for an energy boost before a work-out? Longing for a chocolate smoothie? Hit up our ready-to-drink Chocolate Protein Shake. The high in protein shake with sweetener tastes great and with only 172 calories per bottle it'll help you feel great!
RRP: £1.79
Saloon Style Pilsner from Lonerider Brewing in Raleigh, NC is the perfect summertime beer: sessionable and thirst-quenching.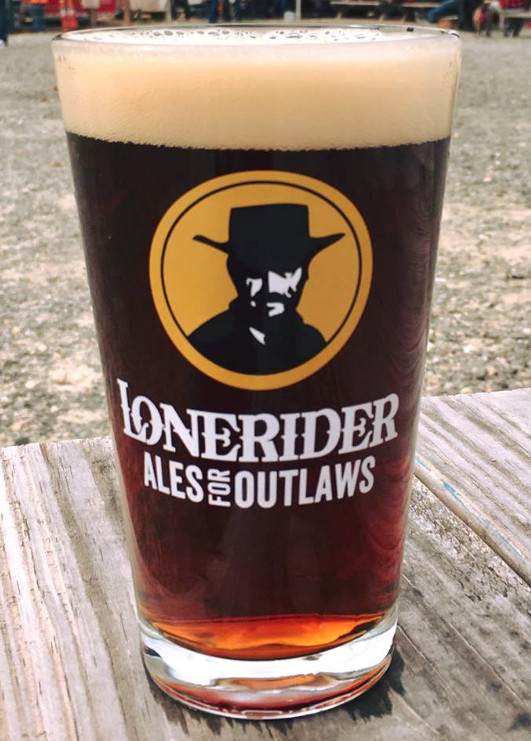 With refreshing lemon peel added to the beer and coming in at just 90 calories per can, this is a lager sure to appeal to all beer drinkers. Light and crisp, this pilsner has the classic herbal Saaz hops and bready German Pilsen malt you expect, but stands apart from the crowd thanks to lemon peel making the beer taste clean and bright. This straw colored beer, medium bodied and crystal clear, is sure to leave you wanting another. Saloon Style Pilsner and many others from Lonerider Brewing are available throughout the Southeast United States (VA, MD, DC, NC, SC, TN, GA, AL, and PA).
THE SEARCH FOR THE PERFECT SUMMER COCKTAIL IS OVER
Bloomers Frosé is breezing through Florida, and the United States, as THE frosty pink refreshment of choice!
SOUTH FLORIDA – Instagram can't get enough pinkalicious selfies posted with the #frosé hashtag, and Floridians looking for the perfect summer cocktail can't stop asking for it everywhere. Finally, Bloomers Frosé — the ready-to-use, frosty rosé mixer — has arrived!
"We're incredibly excited to offer this popular drink with our new, delicious non-alcoholic mixer. Bloomers Frosé is now available in more than 25 select restaurants, resorts, clubs and bars throughout the state of Florida with more locations added every week," says Stacie Weisman, who owns the company with Robert Stillman and Ben Tessler. Together, the trio has more than 30 combined years of experience in alcohol distribution, product management and marketing.
The slushy, iced version of your summer beverage of choice can also be enjoyed at home without any time-consuming preparation and hassle. Simply grab your favorite bottle of rosé, prosecco or Sauvignon blanc and blend it 3:1 with Bloomer's Frosé and crushed ice.. (More adventurous sippers may wish to slip a little top-shelf vodka in the blender as well.)
For those who desire an alcohol-free version, skip the wine. Just add a little lime or strawberry garnish for an all-ages, party treat that cools everyone off and tastes great.
You'll find the new product at select cities including Miami, Orlando, Tampa, and St. Petersburg. Locally, ask for Bloomers Frosé at E.R. Bradley's Saloon in Downtown West Palm Beach, Rocco's Tacos and Tequila Bar in Delray Beach, Old Key Lime House in Lantana, Lilo's Street Food and Bar in Lake Worth, and Max's Grill in Boca Raton.
Visit www.bloomersfrose.com for more details. Bloomers Frozen Drinks LLC offices are located at 500 E Broward Blvd, Suite 170, Ft. Lauderdale, FL 33394.
Pressed Juicery's newest flavors!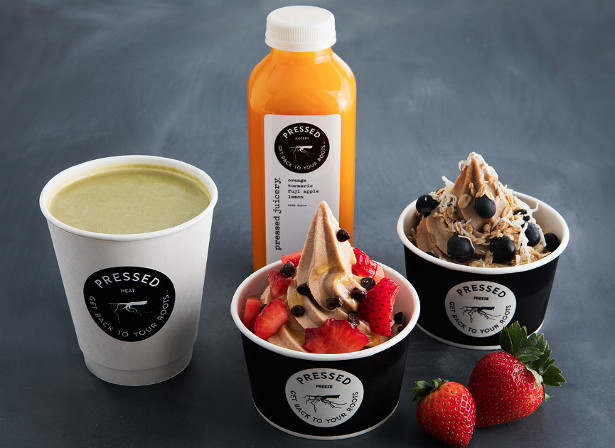 Now that it's officially summer, cold-pressed juice brand Pressed Juicery (70+ locations nationwide) is introducing two new juices to keep you hydrated and refreshed this season: Watermelon Lemon Probiotic & Blue Lemonade.
Watermelon Lemon Probiotic is a light, crisp option for those looking to stay hydrated during the summer heat, composed of 98% water and supplemented with a boost of Vitamin C. Packed with probiotics that help keep your digestive system healthy (when you're in need of a cleanse from all those hot dogs and s'mores!) – the juice has numerous health benefits. With the flavor of a favorite summertime fruit – and the perfect mix of sweet and tart – the Watermelon Lemon Probiotic is healthy without sacrificing great taste.
Blue Lemonade is the ultimate refresher, made with mint and spirulina, a vibrant blue-green algae packed with protein and antibiotics. The lemonade also contains maple water, the pure form of maple sap that flows from trees in the spring. Not only is maple water extremely hydrating, it is packed with nutrients including potassium, zinc and calcium that are known for promoting bone health, making it a perfect beverage for that post-summer-body-workout.
Ah-So Rosé, Spain's first estate grown organic canned rosé.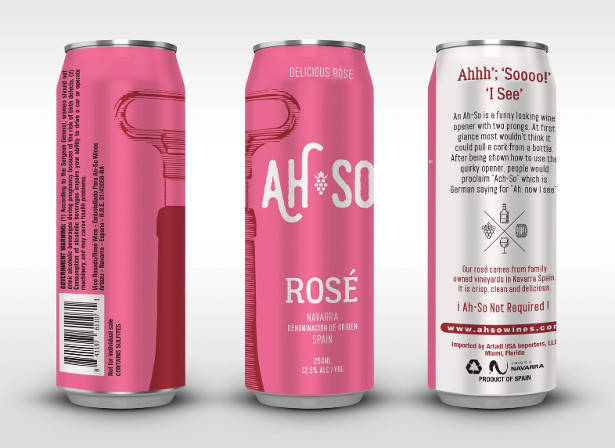 Not only does it hail from the celebrated Lopez de Lacalle Artazu property in Navarra, but this crisp and flavorful wine is also sourced from local clones in a rosé-specific high-altitude vineyard that the family has been farming since 1996. To further ensure quality, they purchased a canning line to maintain ongoing freshness from vine to can.
5 Fast Facts about Ah-So:
100% Garnacha
Estate grown and canned at the winery
Vineyard farmed using only organic viticulture
Grapes handpicked and sorted from 15- to 45-year-old vines
Navarra designate
Ah-So Rosé is packaged as four vibrantly designed 8.2-oz. cans with a suggested retail price of $18.99-$19.99.
ABOUT AH-SO
Ah-So is an exciting new wine founded by Carlos Lopez de Lacalle, a third-generation vintner from Spain, and Dustin Chiappetta, a veteran of the wine and hospitality industry. This clean, crisp and delicious rosé comes from family-owned vineyards in Navarra that are farmed with maximum respect for the environment, using organic viticulture. All grapes are handpicked and sorted. Ah-So is currently distributed in 21 US markets.
Mindful Drinking Festival taking place 28th July in East London.
www.mindfuldrinkingfestival.com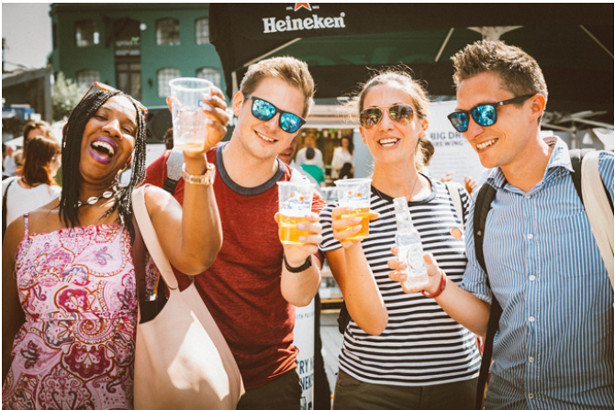 This festival showcases a movement committed to mindful drinking, focusing on our changing drinking culture. The festival meets a growing curiosity for healthier low and no-alcohol drinks. Expect to taste the best zero proof drinks on the scene with craft beers, wines, spirits, lower-sugar sodas and infusions, and expert mixologists creating tasty concoctions.
Heineken® 0.0 are the lead sponsor for this festival!
The Perfect Purée of Napa Valley, one of the leading U.S. suppliers of premium fruit purées, zests and blends for culinary and beverage application.
Gourmet pops!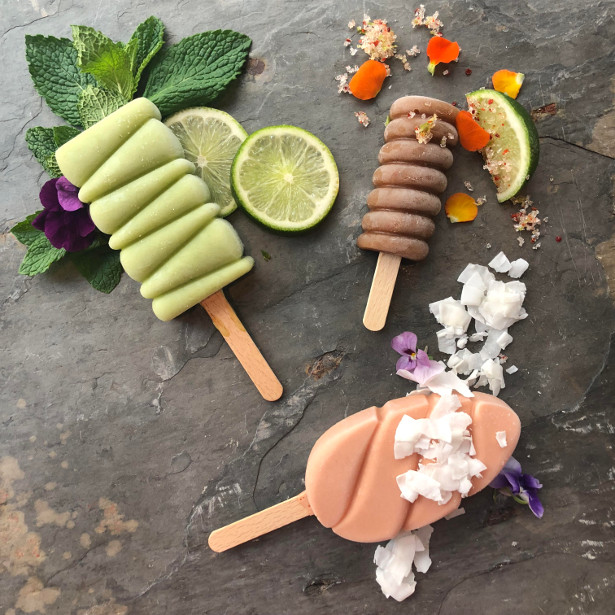 Mix a batch of these fresh, seasonal pops in the morning and freeze to serve at parties that call for a cool grown-up treat.
The Perfect Purée of Napa Valley recently teamed up with Toni Roberts, award-winning executive pastry chef at State and Lake Chicago Tavern at The Wit Hotel, to make Cucumber Thyme Mojito Fro-Yo Pops with fresh cucumber, mint leaves, Greek yogurt, The Perfect Purée Thyme & Citrus Blend and dark rum for a lightly-spiked frozen treat.
Toni also made sweet and spicy Salted Tamarind Margarita Pops with The Perfect Purée Tamarind, fresh lime, Aleppo pepper and tequila.
Her Guava Coconut Cream Pop — a "grown-up creamsicle" — uses The Perfect Purée Coconut, Pink Guava, lemon and Amarula cream liqueur from the guava-like African marula fruit.
The Perfect Purée celebrates its 30th anniversary in 2018 with rollback pricing through Dec. 31.
www.drinkade.com
The official drink before you drink!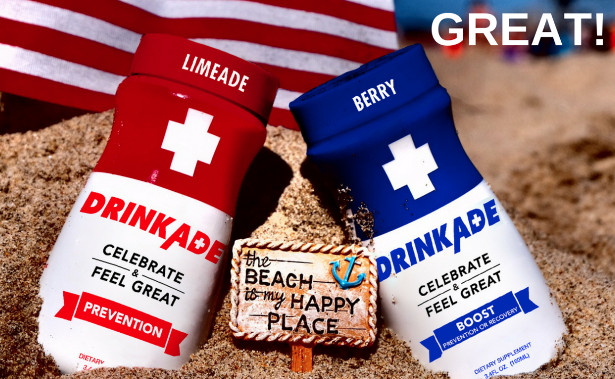 The hangover prevention beverage comes in a 3.4 ounce bottle and is full of vitamins that help prevent a sluggish next day after a few drinks on the beach or at a bbq.
About DrinkAde
DrinkAde, formerly known as NEVER TOO HUNGOVER, is a healthy vitamin beverage that is the best tasting and most effective way to help prevent or recover from the next day effects of alcohol consumption. The proprietary vitamin blend of amino acids, antioxidants, electrolytes, and minerals helps neutralize toxins, restore vital nutrients, and rehydrate the body. Key ingredients include Vitamin B, Potassium, Milk Thistle, Green Tea Extract, Aloe Vera, and Gotu Kola.
Both DrinkAde Prevention and DrinkAde Boost are available as a 3.4-ounce bottles for purchase at DrinkAde.com and Amazon. You can also find DrinkAde nationally at GNC and Vitamin Shoppe, and regionally at select retailers in California, Texas, Nevada, Illinois, Arizona, New Mexico, and Alaska. DrinkAde is widely recognized as the hangover category leader with more than 10,000 accounts and over 4 million bottles sold. DrinkAde's mission is to help people celebrate, feel great, and stay productive. For more information please visit DrinkAde.com.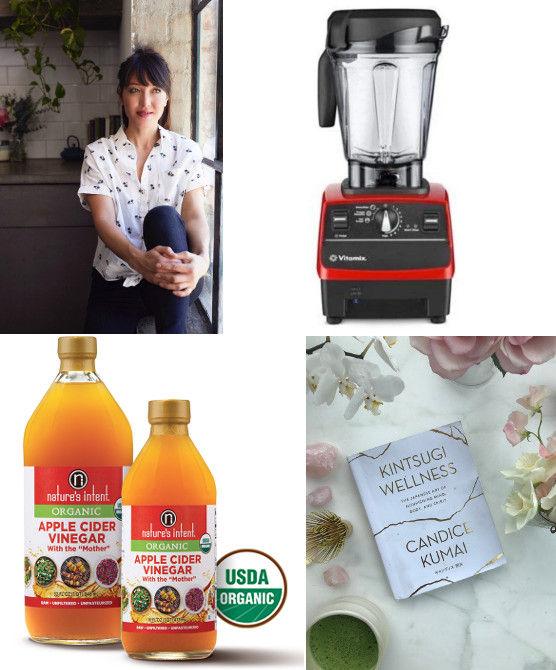 Recipes created by Best Selling Author, Candice Kumai (author of Kintsugi Wellness and many others). She is a wellness expert, television personality, writer and influencer who loves Natures Intent.
We recommend using a Vitamix Blender to make this smoothie.
Please see below 🙂
The Peach SmoothieServings: 2
Prep time: 5 min.
Ingredients:
2 1⁄2 cups unsweetened almond milk
1⁄2 frozen banana
3⁄4 cup sweet potato puree, or steamed sweet potatoes
3 cups frozen, organic peaches
1/4 teaspoon freshly ground ginger
1⁄4 teaspoon cinnamon
1 scoop of collagen powder
1-2 tablespoons Nature's Intent® Organic Apple Cider Vinegar
Directions:
Combine almond milk, banana, sweet potato, organic peaches, ginger, cinnamon, collagen powder and organic apple cider vinegar in a blender and blend until smooth. Serve immediately.
Natures Intent Apple Cider Vinegar Smoothie recipe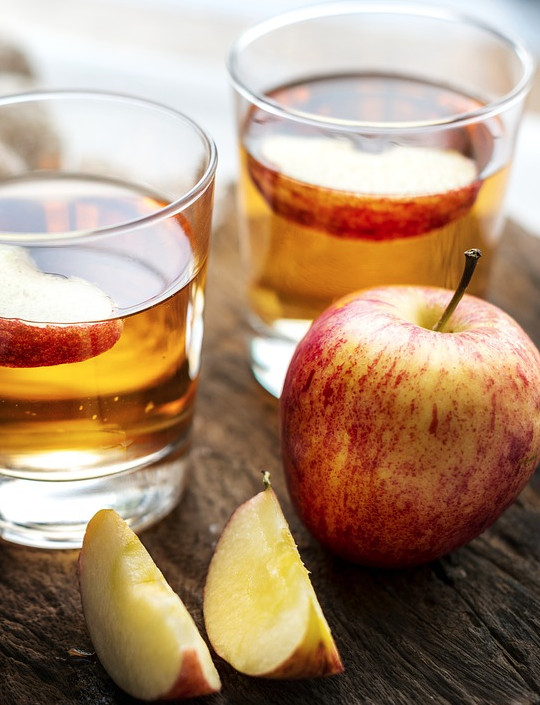 Recipes created by Best Selling Author, Candice Kumai (author of Kintsugi Wellness and many others). She is a wellness expert, television personality, writer and influencer who loves Natures Intent.
We recommend using a Vitamix Blender to make this smoothie.
Please see below 🙂
The Peach Smoothie
Servings: 2
Prep time: 5 min.
Ingredients:
2 1⁄2 cups unsweetened almond milk
1⁄2 frozen banana
3⁄4 cup sweet potato puree, or steamed sweet potatoes
3 cups frozen, organic peaches
1/4 teaspoon freshly ground ginger
1⁄4 teaspoon cinnamon
1 scoop of collagen powder
1-2 tablespoons Nature's Intent® Organic Apple Cider Vinegar
Directions:
Combine almond milk, banana, sweet potato, organic peaches, ginger, cinnamon, collagen powder and organic apple cider vinegar in a blender and blend until smooth. Serve immediately.
Cool down this summer with The Ice Co
Looking to cool down this summer? Then pop some of The Ice Co's amazing ice products in your shopping trolley.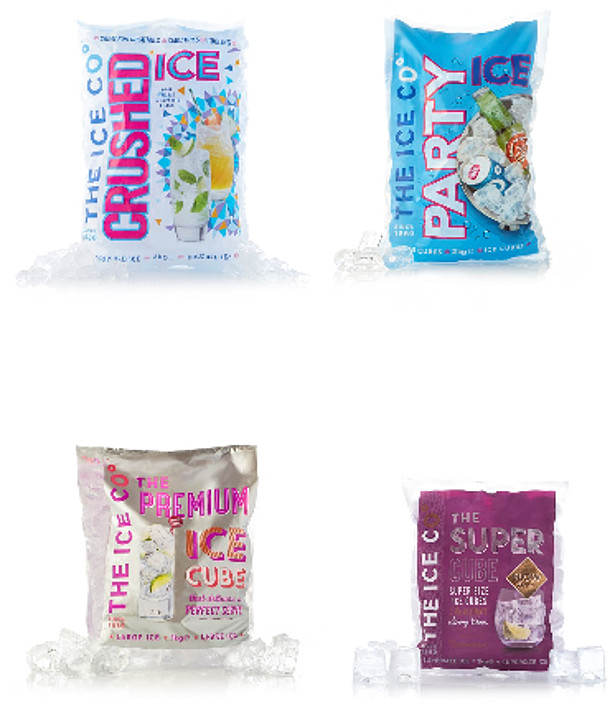 When the sun beats upon us, we can never have enough ice to hand for our romantic drinks alfresco, when hosting a summer bank holiday BBQ with friends or when we are just in need for a thirst quenching soft drink or tipple. So, this year look for The Ice Co's range of quality ice. Convenient and easily stashed away in your freezer, it will also have you feeling cool and hydrated in no time at all.
As the UK's number one ice brand and with four varieties to choose from, you can be sure to find a product that suits, no matter what your drink or summer occasion.
Party Ice – It's not a summer party without it! Made from fine filtered water, each ice cube is a lovely cube of icy purity. This delightful ice is perfect for cooling down bottles and drinks at your summer soiree – just pop it in your ice bucket, box or bath!
Crushed Ice – for that special sparkly touch. Diamonds of crushed ice, just perfect for your early morning post-run juice, smoothie or perfect Friday night cocktail. This refreshing number is guaranteed to chill you and your drink down no matter what time of day!
Premium Ice – For the ultimate quality ice! Premium Ice is the perfect companion for your ever-changing drinks cabinet and great for those who want a quality ice cube for an everyday drink. Larger slow melting ice cubes, available in a 1kg bag, Premium Ice is a great choice if you have a small freezer or limited on space.
Super Cubes – For those who crave the finer things in life. Made with natural spring water to complement superior drinking occasions, these super-sized ice cubes melt extremely slowly. The Ice Co's Super Cubes are for demanding connoisseurs who really care about their drinks. Be sure to impress your friends with a carefully crafted G&T or Negroni this summer with added Super Cubes– these aren't just an addition to your beverage but a partnership.
​
​
​
​
​
​
​
The Ice Co's Super Cubes, Crushed Ice, Party Ice and Premium Ice are available at Waitrose, Sainsbury's, Tesco, Ocado and Morrisons with an RRP from £1.
Looking for some summer drink inspiration? The Ice Co has designed five delicious cocktails and mocktails for you to serve to your friends and family.
Watermelon Fruit Cooler
Serve this juicy and refreshing mocktail in a drinks dispenser and let the kids help themselves all day long. Full of watermelon goodness which is a great alternative to sugary drinks this summer.
Ingredients:
4 handfuls of Premium Ice Cubes
½ a whole watermelon
1 tablespoon of honey
2 limes
Top up: Cold water
Garnish: Lemon wheels
Method:
Cut a whole watermelon into chunks and add to a blender.
Add a tablespoon of honey and squeeze the juice of 2 limes, then blend until smooth
Pour the mixture into a drinks dispenser or pitcher and top with water.
Add lots of ice to keep cold all-day long and garnish with lemon wheels.
Recipe by The Ice Co.
Citrus Fizz
The perfect summer cocktail which is super easy to create in as little as 3 steps. Citrus and sweet, add crushed ice for that special sparkly touch.
Ingredients:
1 handful of Crushed Ice
1 measure of vodka
Top up: Sparkling grapefruit juice
Garnish: Grapefruit slice
Method:
1.Add the crushed ice to a glass.
2. Pour in the vodka and top with sparkling grapefruit juice.
3. Serve with a slice of grapefruit and serve!
Recipe by The Ice Co.
​
French Mule
A low alcoholic cocktail which is fresh and fruity in flavour. Serve in a low-ball glass or a trendy mason jar to capture the attention at your BBQ this summer.
Ingredients:
1 handful of Crushed Ice
1 lime
1 measure of elderflower liqueur
½ measure of raspberry liqueur
Top up: Ginger beer
Garnish: Lime slices and fresh ginger slice.
Method:
1.Fill a low ball glass or mason jar with crushed ice.
2. Pour in both liqueurs and top with ginger beer.
3.Squeeze the juice of 1 lime and stir.
4. Garnish and serve!
Recipe by The Ice Co.
​
Apple G&T
Use home grown apples from your garden to put a twist on the classic G&T. The hint of lemon zest will complement the subtle taste of red apple in this beverage.
Ingredients:
3 or 4 Super Cubes
2 measures of dry gin
1 teaspoon of grated lemon zest
½ red apple
Top up: Elderflower tonic
Garnish: Lemon slice
Method:
1.Add Super Cubes to a balloon glass and pour in the gin.
2.Grate the zest of lemon into the glass and top with tonic.
3. Slice the apple and place into the drink and stir.
4. Garnish with a lemon slice and serve!
Recipe by The Ice Co.
​
Sparkling Sangria Mocktail
Host an evening of summer drinks with a mocktail that all can enjoy. Use up the remaining fruit in your fruit bowl to create this heavenly fruity refreshment.
Ingredients:
½ handful of Premium Ice Cubes
½ a whole apple
½ a whole orange
½ handful of frozen grapes
½ handful of frozen sliced strawberries
Top up: Sparkling grapefruit juice
Method:
1.Slice the apple and orange and place into a glass.
2. Add the ice and all the other ingredients and top with grapefruit juice.
3. Stir well and serve!
Recipe by The Ice Co.
FRENZY OF FRUITY DRINKS FLAVOURS FOR STARMIX AND TANGFASTICS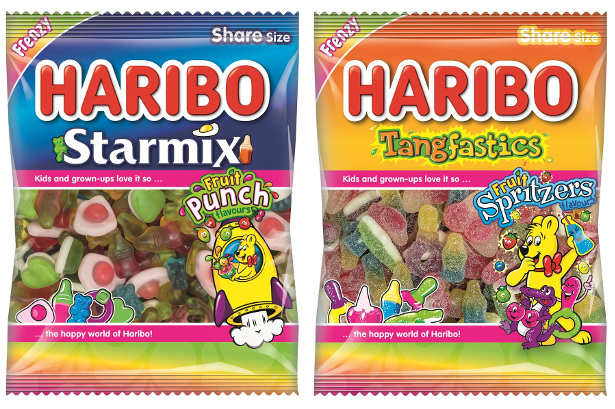 HARIBO has unveiled two mouth-watering treats that are set to be hot editions this summer, with new Frenzy flavours of Starmix and Tangfastics, in refreshing mixed fruit flavour drink combinations.
HARIBO Frenzy Starmix Fruit Punch
Combining an exciting blend of fruit flavours including cherry and lime, apple and elderflower and strawberry and rhubarb with the iconic and much-loved pieces, Starmix Fruit Punch will bring the spirit of summer to any occasion.
HARIBO Frenzy Tangfastics Fruit Spritzers
For fans who prefer a little more fizz, Tangfastics Fruit Spritzers feature a sparkling mix of fruit flavours including blueberry and lemon, raspberry and pineapple and apple and pomegranate.
Available now, Starmix Fruit Punch and Tangfastics Fruit Spritzers offer the perfect picnic, party or pick-me-up treat for fun times this summer – whatever the weather!
MALIBU ADDS THIS YEAR'S HOTTEST FLAVOURS TO
SUMMER LINE-UP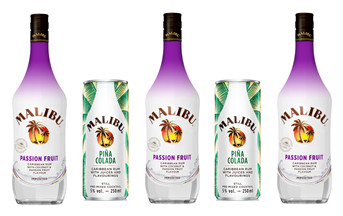 • Malibu is adding Malibu Passion Fruit, a new flavour not containing coconut, to its 70cl range and Piña Colada to its ready-to-drink family (RTDs)
• Malibu Passion Fruit is the perfect ingredient for making Porn Star Martinis at home
• Piña Colada RTDs will provide UK consumers with their second favourite out-of-home cocktail in a handy on-the-go format3
The sun's out and already consumers are eager for the new flavour in Malibu's summer line-up, Malibu Passion Fruit. Since arriving on shelves in Tesco and Asda this week, social media has been alight with excitement for this year's top trending flavour. Containing the refreshing taste of passion fruit, without coconut, it offers a fruity spirit for the brand's target audience of 18-24-year-olds to enjoy throughout the summer season.
Passion fruit cocktails are this year's hottest trend, with the Porn Star Martini now the second biggest cocktail in the on trade . Malibu Passion Fruit is the perfect ingredient when making Porn Star Martinis at home or for a refreshingly simply serve, lemonade is the ideal mixer.
Chris Shead, Channel Director for Grocery at Pernod Ricard UK, comments: "The launch of Malibu Passion Fruit is a game changer for cocktails at home, as it will not only simplify the process of making the nation's favourite Porn Star Martini, but will open up the brand to those who have previously shied away from its coconut flavour.
We're not forgetting of course, Malibu classic 'the Piña Colada' and introducing an on-the-go format will allow us to tap into home cocktail occasion; as well as expanding into alfresco moments, making it this season's must-stock for driving summer sales."
RTDs are growing +16.5% year-on-year in value within the grocery channel, with Malibu's most popular flavour, Pineapple, growing at +12.2% . Recent research reveals UK consumers are claiming Piña Colada as their second favourite flavour, making it the perfect time to be introducing a RTD of this kind .
Malibu Passion Fruit is available now in both Tesco and Asda, replacing Malibu Pineapple in the brand's summer line-up, with an RRP of £15. Piña Colada RTDs have launched in Tesco, ahead of further roll-out across the grocery channel, and will join the much-loved Cola and Pineapple RTD cans, replacing Strawberry Kiwi, with an RRP of £1.80. Proximity advertising, a social campaign and influencer activity will support each launch.
SUMMER IN A CAN:
FRANKLIN & SONS AND PORTOBELLO ROAD GIN COME
TOGETHER TO CRAFT THE DEFINITIVE LONDON G&T TO GO
London's picnickers rejoice! Franklin & Sons, the award-winning range of premium tonics, has partnered with Portobello Road Gin to craft the perfect London dry G&T in a can – available nationwide on Gin Kiosk and in over 100 London and Greater London Tesco stores.
The G&T combines Portobello Road Gin's famed punchy flavours with Franklin & Sons Natural Indian Tonic to create a balanced and refreshingly crisp flavour in a convenient 250ml can – perfect for adding the best of spirits to picnics, leisure travel and festivals for London's dedicated gin fans.
Londoners are leading the UK's 'ginaissance' by actively seeking out new gins and tonics at home, in bars and on the go, and with each Franklin & Sons and Portobello Road Gin boasting a strong London heritage, the new ready-to-serve can is answering this call in an authentic way.
Handcrafted with only the finest natural ingredients, the canned G&T is recyclable, sleek in design and delivers an outstanding London dry gin and tonic. To serve, simply open and drink – or pour over ice and garnish with fresh grapefruit for the definitive London G&T experience on the go.
Jen Draper, Head of Marketing at Franklin & Sons, comments: "As we look forward to the busy summer days ahead, we have created this G&T as it's perfect for gin lovers looking for convenience, as well as for those occasions when it's easier to have a ready to drink option, but do not want to compromise on taste. The can delivers a blend of two timeless London drinks brands, no gimmicks and no added anything, just gin and tonic as it should be."
The 250ml cans are available nationwide on Gin Kiosk at an RRP of £3.00 and in 100 Tesco Express Stores an RRP of £2.50.
Ged Feltham, Managing Director at Portobello Road Gin, states: "As proud purveyors of London's spirit, we are delighted to be partnering with Franklin & Sons to create an exceptional pre-mixed London dry gin and tonic in a can. Both brands are award-winning with a strong London heritage and are crafted with only the finest ingredients."
GLAD Ice Cube Bags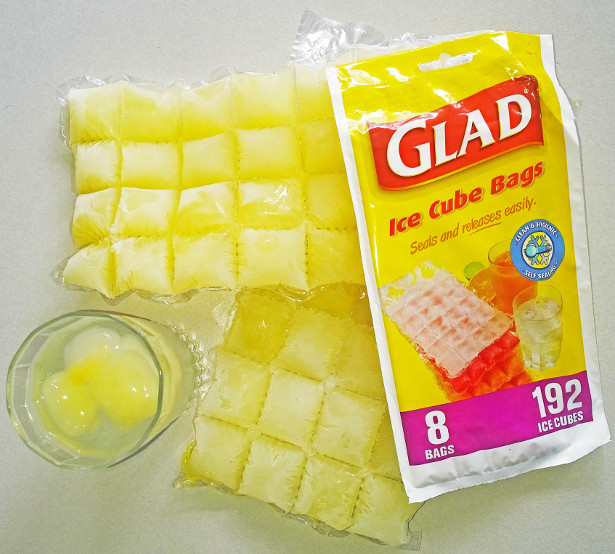 The legendary Ice Cube Bags have been re-invented by GLAD. The subtle enhancements include a self-seal innovation which is activated when the bag is turned upside down ensuring the liquids don't spill. Seeing is believing as the uses extend far beyond the glass. The bags boast individually perforated Ice Cube blocks – making them easy to use, as and when needed. They don't leak and are airtight.
Below are some suggestions to help make your life easier:
Make conventional ice cubes by filling the GLAD Ice Cube Bags with water and freezing
Pour freshly squeezed lemon juice into GLAD Ice Cube Bags for fabulous lemon ice cubes to add a zesty taste to your water or drink
Make your favourite cocktails and pour into the GLAD Ice Cube Bags
Low alcohol content white wine freezes beautifully and is ideal for a summers day to add to your wine without diluting the flavour
Freeze a mixture of olive oil and finely chopped herbs to use as needed when cooking
Squeeze or juice your favourite fruit and freeze in GLAD Ice Cube Bags for fresh fruit flavours
Health enthusiasts who juice regularly can pour their favourite combination into the GLAD Ice Cube Bags for delicious, nutritious and refreshing top ups
When going on an outdoor outing, GLAD Ice Cube Bags double up as cooler blocks in your cooler box
GLAD Ice Cube Bags make great portable ice packs for incidental injuries – they're disposable and flexible making them easy to wrap around an ankle
Convenient, self-contained and individual ice cubes thanks to GLAD. Please visit www.glad.co.za or GLAD South Africa on Facebook, for more information. Available in the GLAD aisle at most supermarkets.