Food and Tea pairing – the best teas for each course of your Mother's Day Afternoon Tea
Sunday 31st March is Mother's Day – and the traditional way to celebrate your mother and thank her for all she has given you, is to treat her to a full-on Afternoon Tea.

FACEBOOK | INSTAGRAM | TWITTER
We often focus on the sandwich fillings, and the springiness of the scones, and the beauty of the tiny finger cakes – but what about the tea itself? Are English Breakfast, Earl Grey or Darjeeling really the only options?
An Afternoon Tea consists of three distinct courses, and according to tea sommelier Kim Havelaar of artisan tea brand Roqberry, each course deserves a different tea blend if you are going to make the most of the flavours (and the occasion).
A traditional Afternoon Tea kicks off with fruit scones, clotted cream and strawberry jam. In general, sweet dishes tend to combine best with black tea. And in this case, to complement the fruitiness of the jam, an Earl Grey – or a more modern Citrus Grey – would be a failproof choice. For a more adventurous pairing, Raspberry Fondant, a black tea with real raspberries and cacao, will emphasize the berry flavour while bringing a hint of chocolate to the mix.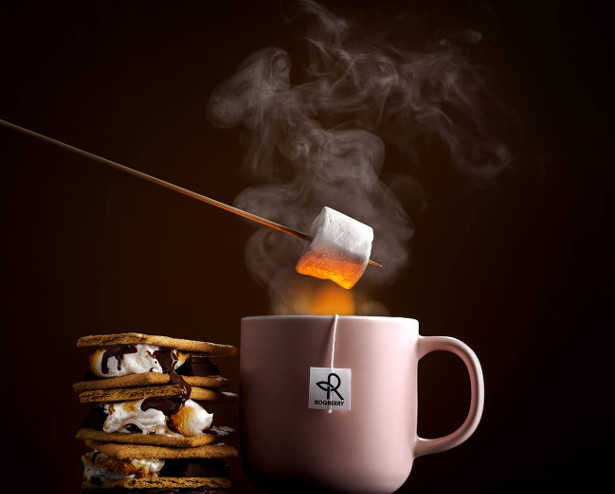 Next the savoury part of an Afternoon Tea, consisting of finger sandwiches and possibly a little quiche. Depending on the fillings, there are a few options here. For a variety including for example smoked salmon, cucumber, and chicken, a Chinese green tea would be a great match. Go for a luxury artisan variety to celebrate the occasion, such as Long Jing or Jasmine Dragon Pearls. If the dishes on offer are of a richer nature and include the likes of roast beef, smoked duck, and mushrooms, then a smoky black tea like Lapsang Souchong would pair well. A milder alternative is The Big Smoke, a blend of Assam, Yunnan and Lapsang Souchong.
And finally, the delicate little cakes – each a tiny work of art and bursting with sugary deliciousness. Black or (Dark) Oolong tea will balance the sweetness of the desserts best. A light black tea like Darjeeling works, or for something special, opt for Chinese Trio containing three of China's best black teas (Mao Feng, Golden Monkey King, Yunnan Black).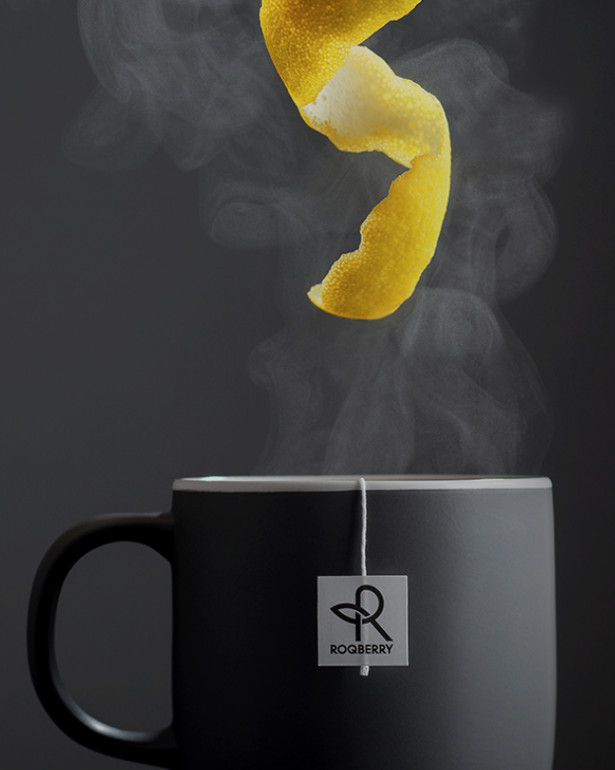 After you've eaten all you can from the tiered cake tray, the perfect tea to end with includes ingredients like camomile or peppermint to help you digest the feast. Bloom Box is a wonderful floral infusion containing camomile, rose petals and hibiscus, while smooth Peppermint Cream is sheer indulgence in a cup. Should you however feel tempted by now to close off with a coffee, try Coco & Joe instead. Sri Lankan black tea with coffee beans and natural coffee flavouring, it's the best of both worlds.
By choosing the right teas for each part of the Afternoon Tea experience you can ensure that you make the most of the variety of flavours of food on offer and give your Mother a treat she will always remember.
Roqberry has recently won 10 gold stars in the Great Taste Awards 2018.
ABOUT ROQBERRY
Roqberry is a new brand of tea, specifically focused on foodies, tea and food pairings, and bringing big flavour to tea. With high quality ingredients, hand blended in the UK, Roqberry offers both unique flavoured blends as well as top quality artisan varieties. Flavours include fresh expressions of classic blends, such as smooth and sunny Citrus Grey, as well as extraordinary new fusions like savoury Sushi & Spice. The naturally caffeine free infusions range from spiced Turmeric Chai to floral Bloom Box. And the speciality Tea Legends include artisan varieties like Jasmine Dragon Pearls that remain true to tradition. Roqberry has recently been awarded 10 gold stars in the Great Taste Awards 2018. www.roqberry.com