For Valentine's Spice! Freshly Spiced Spice Blend Recipe Kits Natural Spices, Healthy Recipes!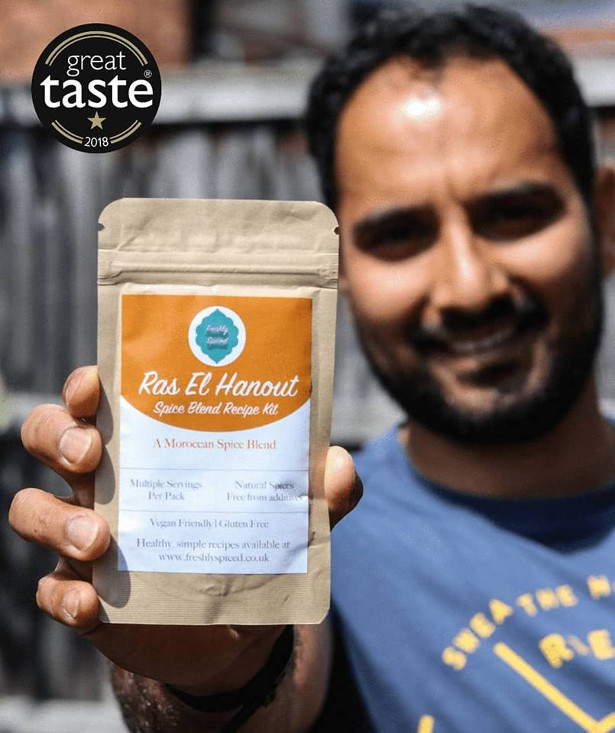 FACEBOOK | TWITTER | INSTAGRAM | YOUTUBE | PINTEREST

Natural Spice Blend Recipe Kits, with 21 spice blends and almost 50 online recipes to create delicious home cooked meals with vibrant spices. These are a great gift to be able to prepare a meal for loved ones and then build a collection together to keep healthy and have lots of meal ideas. They offer flavours from around the world including curries, BBQ seasonings, unique sweet spices to create cakes and biscuits and more unique ones to flavour coffee, spaghetti and more.
They have gift tin options including their Specialty Tin containing our 8 best sellers.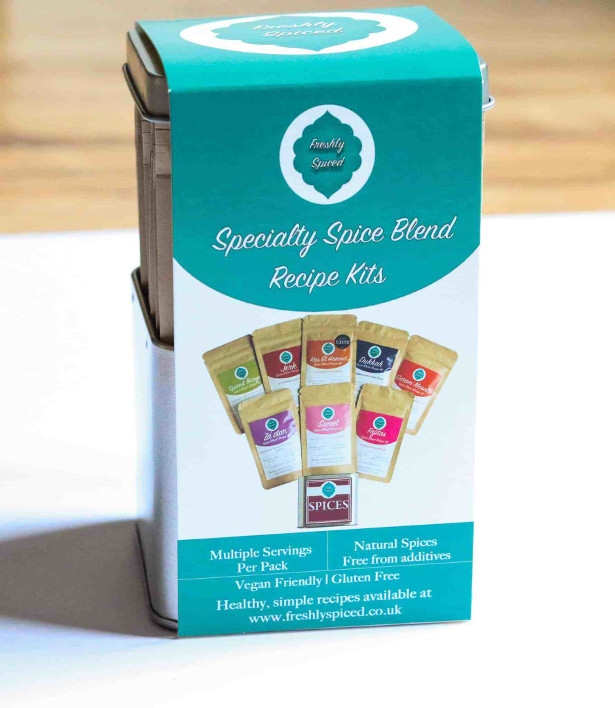 "What started out as a hobby, from a passion for cooking, fitness and trying new dishes has since developed into a full time business. We started in February 2016 and have been building our brand and developing our range since. Freshly Spiced is run by myself (Tom) and my wife Claire, our focus being high quality, vibrant spices and blends, with simple recipes making for a unique range of recipe kits.
All our spices and spice blends are toasted first to enhance the aromas and ground in small batches on a regular basis to ensure we offer a really fresh, natural product that is free from additives or preservatives. All our blends come with accompanying recipes on our website and also our youtube channel, this is continually growing to offer multiple recipes per blend. Our products are sold in BRC accredited re-sealable pouches to keep light, air and heat away for optimal spice storage. We want our customers to get away from cupboards full of old out of date spices and aim to use them within a 3 month window, taking advantage of flavour and health benefits.
You can now find our products in various farm shops and deli's, as well as being used by restaurants, butchers and bakers. Along with our online shop we sell on various other selling platforms. Our range is continuing to grow with new blends and delicious recipes. We look forward to hearing from our customers and finding out how our spices have been used to create their own unique meals."