Gifts for Mother's Day from Historic Royal Palaces
FACEBOOK | TWITTER | INSTAGRAM | PINTEREST
Historic Royal Palaces has ideal gifts for Mother's Day (Sunday 31 March) and these are now on sale through the online shop at www.historicroyalpalaces.com and in our palace gift shops. As an independent charity there is the feel good factor that profits from retail purchases are used to support the buildings, gardens and collections cared for by the charity.
New items now available include exclusive stationery and UK made jewellery, perfect gifts for any mother.
Contemporary Jewellery
One & Eight jewellery is handmade in in the UK from a base in Devon. These delicate pendants and earrings focus on a disc as their main component.
Pendants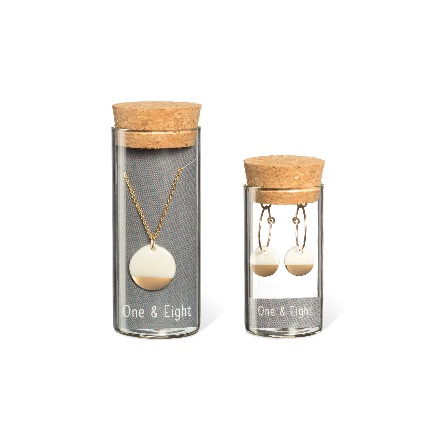 Gold dipped pendant and earrings in bottle packaging
Either a ceramic disc dipped in gold or decorated with tiny gold dots. These pendants are available in 14K gold plated on a silver, adjustable 16-18 inch chain. Presented in a re-usable glass and cork container, ideal for presenting and storing this attractive gift.
Price: £30.00.
Earrings
Gold dot porcelain hoop earrings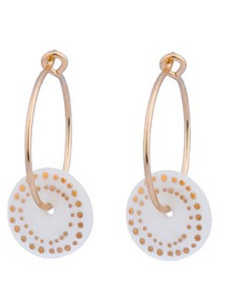 These delicate earrings have a contemporary design of delicate gold dots on a ceramic disc. Handmade in Devon, each pair is unique in form and size. Presented for pierced ears in 14k plated silver hoops. Price: £27.99
Silver hammered disc hoop earrings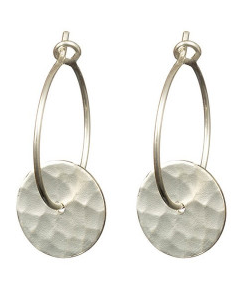 Handmade in sterling silver, these earrings feature hammered disks suspended on a silver hoop for pierced ears. Price: £24.99
Royal Stationery
Exclusive to Historic Royal Palaces, the Royal Victoria range takes inspiration from elements of Queen Victoria's lace wedding dress and her favourite crown. Already available in chinaware, beauty and food products, the range now includes stationery. Notebooks and a matching pen make ideal useful gifts for any mother.
The design features an interpretation of Queen Victoria's small diamond crown. Originally commissioned in 1870 for Queen Victoria to wear above her widow's cap, this lightweight crown soon became a favourite and can often be seen in her later portraits. The tiny crown measured 10cm in diameter and was set with over 1000 diamonds. This year is the 200th anniversary of Queen Victoria's birth at Kensington Palace.
Royal Victoria luxury ceramic white pen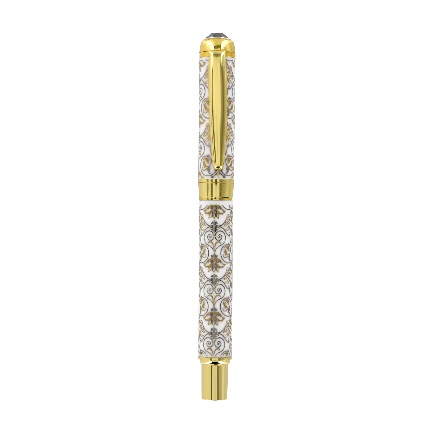 This delicately decorated luxury ceramic ball point pen comes in an elegant gift box. Price: £17.99
Royal Victoria A5 notebookRoyal Victoria white A5 luxury journal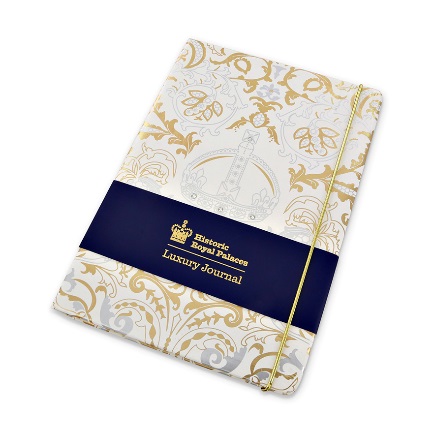 Perfect for notes or to use as a small journal. This luxury notebook features Queen Victoria's favourite crown on the cover in delicate silver and gold patterns. Price: £19.99
Royal Victoria list notepads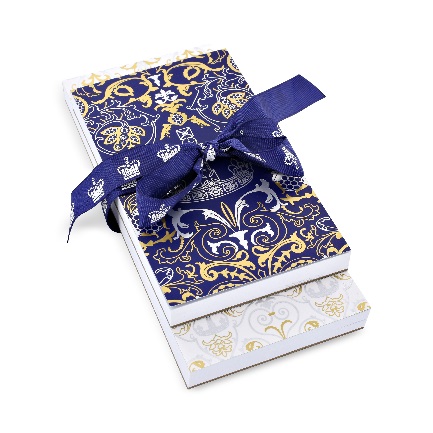 Two pocket sized notebooks ideal for 'to do' or shopping lists. Lined notepaper featuring Queen Victoria's small diamond crown. Available in navy blue and white in our exclusive to Historic Royal Palaces design.
Price: £9.99
Royal Victoria gold and silver notebook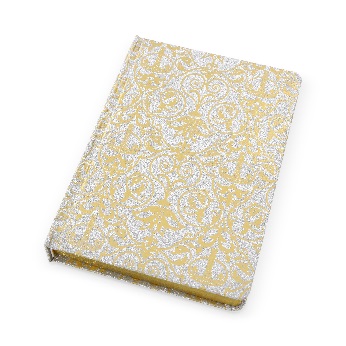 This elegant gold and silver notebook is B6 size and ideal for use as a day journal. Price: £9.99