GO NUTS FOR ALL NATURAL Hi-PRO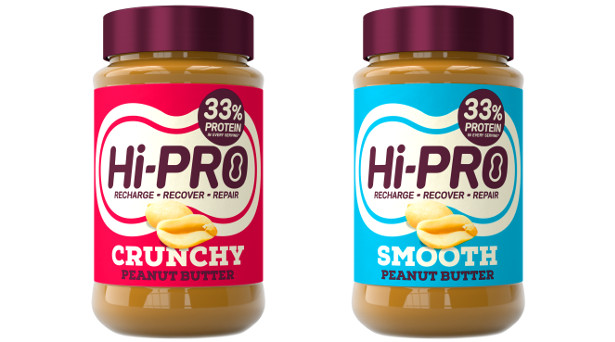 FACEBOOK | TWITTER | PINTEREST | YOUTUBE | INSTAGRAM
Pack the day with clean eating protein power! Whether it's a quick bite before the gym, a post run snack or a healthy boost to smoothies and breakfast cereals, recharge, recover and repair with Hi-PRO peanut butter.
Available in Crunchy and Smooth and with 33% peanut protein in every serving, Hi-PRO is pure nutty goodness for athletes looking for a slow release energy boost.
Suitable for sportspeople at every level, from regular gym-goers, and marathon veterans to newly motivated park runners, Hi-PRO peanut butter is a natural source of fibre, niacin, magnesium, zinc and vitamins B1, B6 and E.
Now with no added palm oil, the new clean Hi-PRO recipe ensures that peanut butter lovers are only getting quality forms of nutrition without anything they don't need.
With no added sugar, artificial sweeteners, salt or whey, the range simply combines whole peanuts and peanut powder to pack a natural protein punch every time.
Hi-PRO Smooth and Crunchy Peanut Butter is available now in Sainsbury's nationwide, priced £2.95.
For healthy serving suggestions, and recipe inspiration, visit www.hipronutrition.co.uk.