Whether you're testing the waters with your goatee or you are rocking a full beard, we aim to suit your style of facial hair!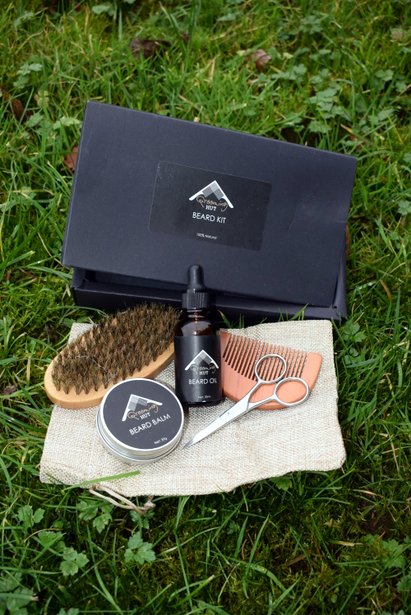 Your facial hair needs proper care. We know what it takes to bring your beard to life. Whether you're just starting out in the facial hair world or are a seasoned veteran, we have you covered!
"I have been using the Grooming HUT Beardsman products for several weeks and they are excellent! the company is furthermore, super to work with and excellent customer service." InTouch rugby Grooming Editor.
Choose From
Grooming HUT Beard Balm
Grooming HUT Beard Oil
Grooming HUT Beard Scissor
Grooming HUT Mustache Scissor
Grooming HUT Beard Brush
Grooming HUT Beard Comb
& Beard Kits